Are you afraid of missing a call or an important SMS? There is no need to do it again. Just use flash warnings! They are silent and you can hardly be missed. Most of them support vibration.
By the way, if you need some good alert applications for your safety, check 7 Amber Alert GPS Apps for Android & iOS.
To enjoy them, you will need a good flash alert notification app. In this list, you will find the best options for Android.
How to turn on LED flash alerts on iPad or iPhone?
If you are an iOS user, you don't need special application to get flash alerts. The only thing you have to do is to follow these steps:
Go to the Settings, choose Accessibility and then tap on Audio and Visual.
You will see the "LED Flash for Alerts" button. Activate it and that's it – now you will get LED Flash Alerts!
As you see, it will be much easier to use settings than downloading a special app.
Flash Notification On Call 2022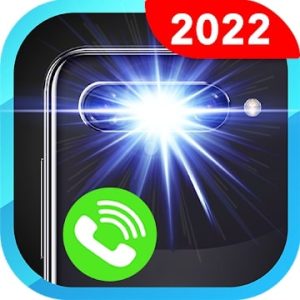 Here is one of the most useful applications to use on Android. If you are worried about missing a call or a message, then you should take a look at this app. 
Flash Notification 2022 is super simple to use thanks to its friendly interface. You will understand how to use the service at once.
It supports a great number of functions: 
Flash notifications

. This is the main function of this app. It can warn you about the upcoming call, SMS, social network messages. 

SOS Flash. This function was created for some important issues that can't be skipped or postponed. These notifications will look different from the others.
Customize flash notifications so that they look as you want. For instance, you can change the flashing speed. The more important this message is, the faster the speed will get.
Smart features. Flash notifications won't blink when you are using the phone. This will help you to stay focused and avoid getting irritated for no reason.
The app is rated 4.6 out of 5 on Google Play. The best feature appreciated by users is the wide range of functions available at no cost. You can easily turn on and off these flash alerts.
Get the application on Google Play at no cost.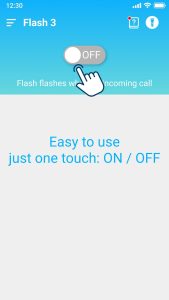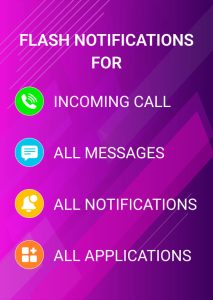 You can also check: 11 Best Traffic Alert Apps for the USA (Android & iOS)
Flash Alerts: Calls & Messages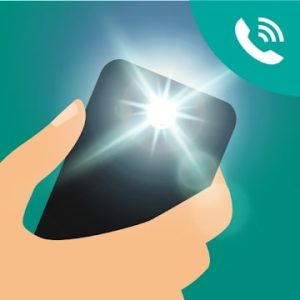 Here comes another great application providing you with great flash alerts. It will give a customizable and simple tool you can start using at once.
What is especially cool about the app is its size. You will need 14 MB only to install Flash Alerts.
Now let's concentrate on the most striking features provided by Flash Alerts:
Set alerts for incoming calls, messages, or social networks. They will allow you to know about them even if you can't hear well or you need to disable the sound on your device. 
You can easily customize the brightness and length of each flash notification. This will enable you to make different flash alerts for various issues.
You can turn on the 'do not disturb' mode right from the application. It can be quite useful when you are at work or with your family. This mode can be manually disabled at any moment.
You can also disable flash alerts when your phone is turned on and you are looking at the screen (and therefore, you won't miss a call or SMS).
What is more, the app supports various modes. It can be silent (the best option when you can't be distracted by anything), vibration (this will come in quite handy if you are carrying your phone in a pocket), and normal (this is the default mode).
Flash Alerts is available at no cost on Google Play.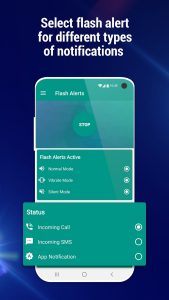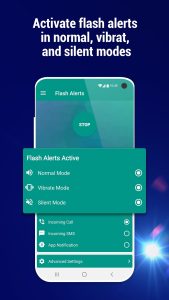 Flash Alerts on Call and SMS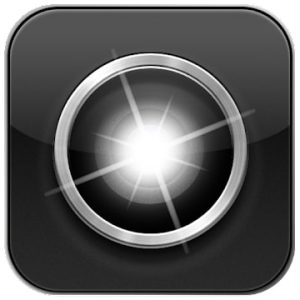 If you are looking for something super easy to understand, then you need to take a look at this application. It has a minimalist interface that is clear at the first glance.
The principle of Flash Alerts is pretty easy. You just create flash notifications and the conditions when they appear on your device.
Here are the best functions provided by Flash Alerts for free: 
Enjoy 

two modes

 – it can be 100% 

silent or vibrating

. We recommend choosing vibration as it is loud enough and can be felt even through a pocket. 

Create 

a special time when flash notifications will be on

 and off. You need to do this operation once and then it will be done automatically later. 

Customize the notifications

. There are two things you can customize – the speed of flashing and the vibration. 

Set flash alerts 

the way you want: for all the apps you have or choose those you need to get info from.  
The app is rated 4.6 out of 5. It works perfectly well with no bugs and glitches, enabling you to enjoy the service.
Get Flesh Alerts on Google Play now and start using flash alerts!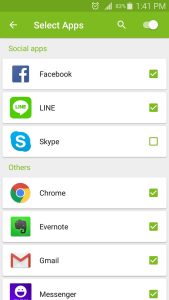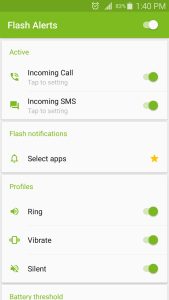 Ultimate Flash Alerts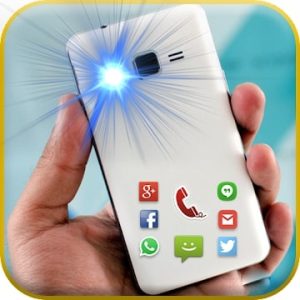 If you have a hearing loss or tend to be not attentive enough, then you have to try this application. It gives you the opportunity to catch all the messages and calls and always keep in touch with people you love.
Ultimate Flash Alerts is easy to set up. It usually takes you about about 1 minute to install and set up this application. That's it – now you will be able to catch up with incoming calls and messages.
Let's concentrate on the best functions provided by Ultimate Flash Alerts:
You can choose as many apps as you need for your flash notifications, including social media. 
Change the flash alerts by customizing them. You may change blinking (its brightness and speed).
The app will need 5 MB of your device's memory, which makes it one of the smallest apps on the list.
By the way, if you need some weather alert apps that you can rely on, you need to read 11 Best Tornado Alert Apps (Android & iOS).
You can download Ultimate Flash Alerts at no cost on Google Play.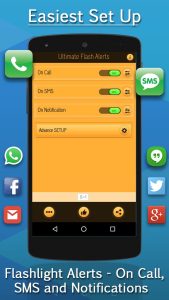 Flash Notification for All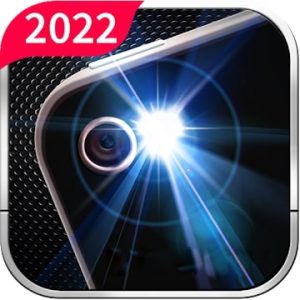 This is another great app for flash alerts. It has a friendly interface that makes it easy to start. No special setup is needed, just download and start using.
When you download Flash Notification for All, the app will ask for some number of permissions. This is important for you to choose the apps for which you will set flash notifications.
Now we can look at the best features provided by Flash Notification for Everybody:
Flash Alerts for any issue, be it an incoming call, SMS, social network messages, and other notifications from various applications. 
Enjoy three modes – silent (the best option for those who need to be focused on important tasks), vibrating (you'll feel it even in a pocket or your bag), and ring (this mode is truly loud).
You can always activate the 'do not disturb' mode when you have to be concentrated on important tasks. This mode can be deactivated manually at any time.
Flash Notification for All is free with the ads. If you want more, there is a premium version with extended functions.
Any Android user can get Flash Notification for All at no cost.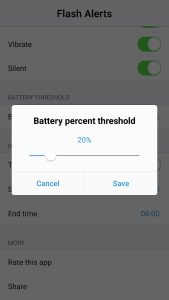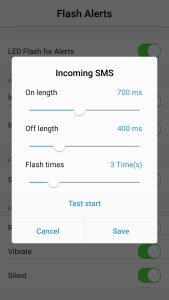 You may also like: 5 Best Fake Alert Maker Apps for Android