Being a courier can get tough: it comes with lots of pressure and responsibility, so it's always nice to have tools that can make it more simple.
Take a look at our list of the 5 best independent courier apps for 2023 that help you get the job done more efficiently. These apps will help you build optimized routes and navigate through the area as fast as possible. Some of these apps even help you find new customers. Let's dive in!
Onfleet Driver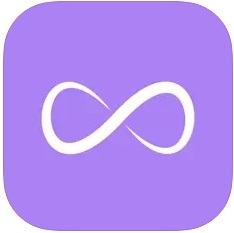 First of all, there is a route optimization app that eases courier work quite a lot.
It's a simple decision for all couriers as it lets you build routes, get delivery proofs, and communicate with customers right away. In case you work with any delivery company, you can use this app to assign tasks. And if you're looking for a job, there's a special section that helps you get some options.
More to that, the app provides you with in-depth customer info, order details, and a powerful optimization tool. It uses several navigation services to build the best and quickest routes to your clients. You'll get notified of all the car crashes and traffic on your way and the app can re-build your route right away.
As for the delivery proof, it can be done via barcode scan, ID verification, electronic signatures, and photo upload. You can also send your clients an SMS with a reminder of the order, and all that. However, the pricing is quite high here, so keep that in mind.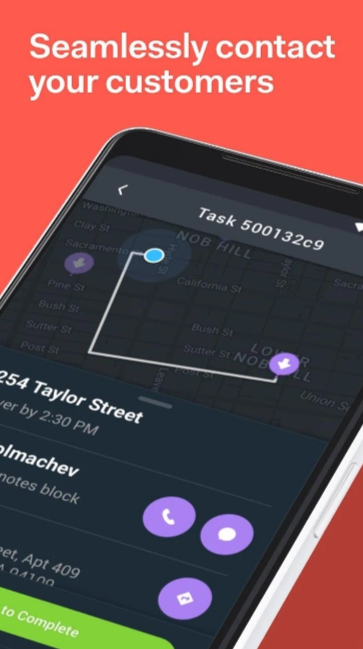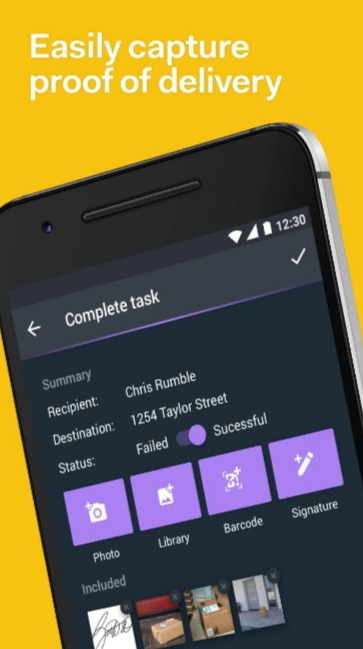 You may also like: 11 Best Package Delivery Apps to Make Money
Dolly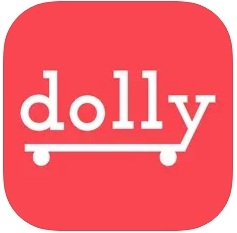 If you're an independent courier who owns a truck (or a van), you need this app on your phone.
This app will become your personal helper in finding new orders. It connects you with small businesses and retailers, so you could earn more money without much effort. For instance, you can partner with Costco and other companies that tend to use this app to hire extra couriers during the most busy seasons.
Plus, this platform is often used by families and individuals while moving between cities or states, so you get even more job options. As for the money, you can get paid over $30 per hour as a helping courier, which is pretty nice.
The app doesn't have any additional fees or deductions, so no worries here. You'll get to receive the payments via PayPal and you can set up several tip options as well. Speaking of rules, you got to be over 21 years old and have a driver's license along with insurance. You'll also need to go through a background check.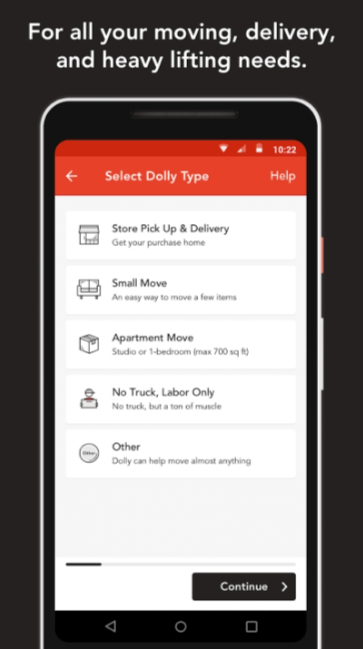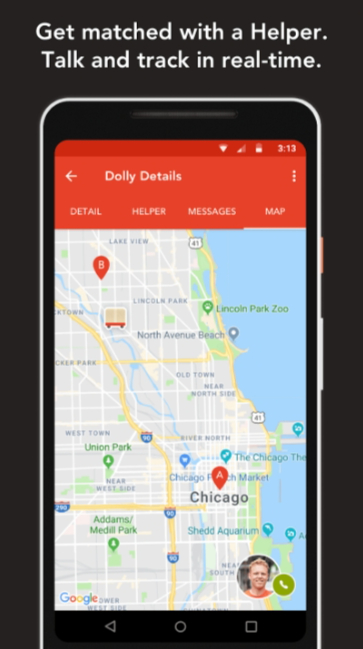 Multi-Stop Route Planner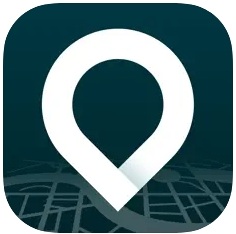 This is a route planner app that makes sure you drive by the quickest routes possible.
It's especially useful for couriers as you can plan multiple stops (which is not possible with some of the most popular navigation apps). All you need to do is to log the places to stop, and the app will automatically arrange them in the most efficient and non-time-consuming way.
Of course, you can re-arrange the stops by priority and specific visit times if needed. You can log up to 500 stops, so you're all the way covered. According to the stats, you'll get to deliver packages up to 30% faster than usual, so it's at least worth trying.
The app updates GPS data in real time and changes your route if there are any car crashes or traffic on your way. Plus, you can use it to generate PDF reports by using route planner details. Once the report is generated, you can share it with clients with a couple of taps.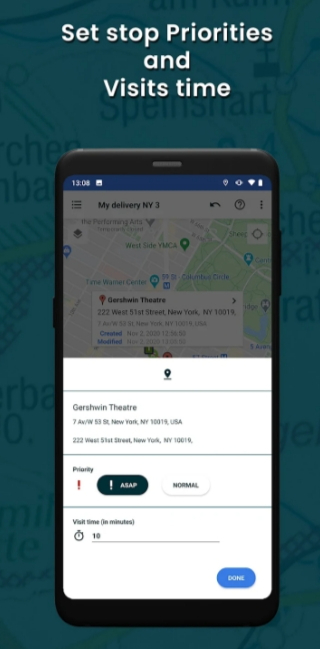 Check also: 21 Best CarPlay Apps
Circuit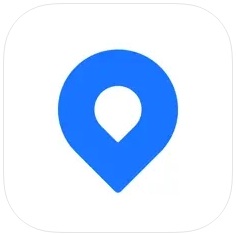 It's another route planner that lets you deliver packages as fast as possible.
The main goal here is to find the shortest routes and help you avoid traffic at all costs. With this app, you'll get to drive and deliver stuff more efficiently. Just like the previous one, this app lets you add multiple stops and gather them up in one route.
The app lets you switch between several GPS services, so you can pick the one that matches your preferences. As for the stops, you may rather search from the exact address, and codes, or by simply tapping on the map. You can also pick the amount of time to spend on each stop if needed.
There's also a voice search that lets you change the route while driving. You get to rearrange the stops manually by priority or the specific time, which is handy. Besides, you can add time windows to your route, and the app will notify you when it's time to move forward.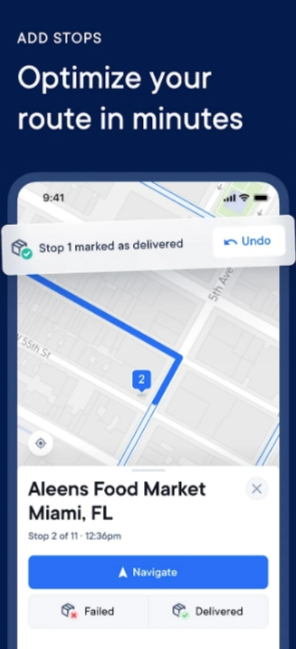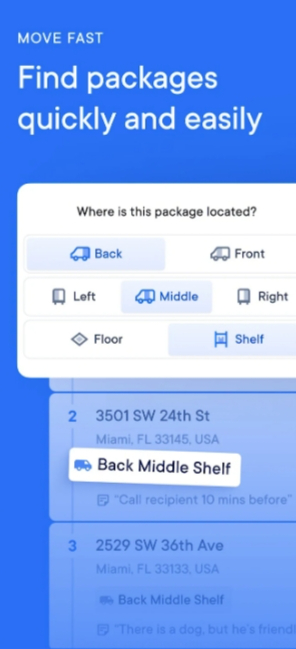 You may also check: 6 Best Car Diagnostic Apps
Taskrabbit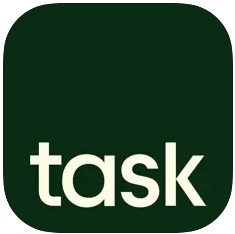 And lastly, there's an app you can use to earn some money on the side.
This app helps people to delegate some tasks to local professionals, and there are lots of tasks that include delivery. And if you own a truck or a van you can find plenty of tasks to help people move in and all that.
All you need to do is to create a profile and log all the tasks you're willing to do. You can also add an hourly rate if needed. As for the rules, you need to be over 18 years old, have a valid SSS number, and confirm your ID, and that's it.
However, the app will charge a one-time fee, so keep that in mind. Once it's done, there won't be any additional charges or smth. The app comes with a built-in chat, so you can communicate with clients right away. The payments for tasks usually get transferred within a day, but it can take a bit longer too.