In this cute and extremely fun game that is called Flat Fat Cat Bounce, created by Rainware, users can collect different cats and customize their own cat apartment.
You may also like: 25 Free Offline Android Games
The basic objective of the game is to catch as many cats as you can. There are more than 150 distinct kinds of cats to gather, and each one has a special personality and set of characteristics. By accomplishing various tasks and events, players can gain rewards and move up the levels.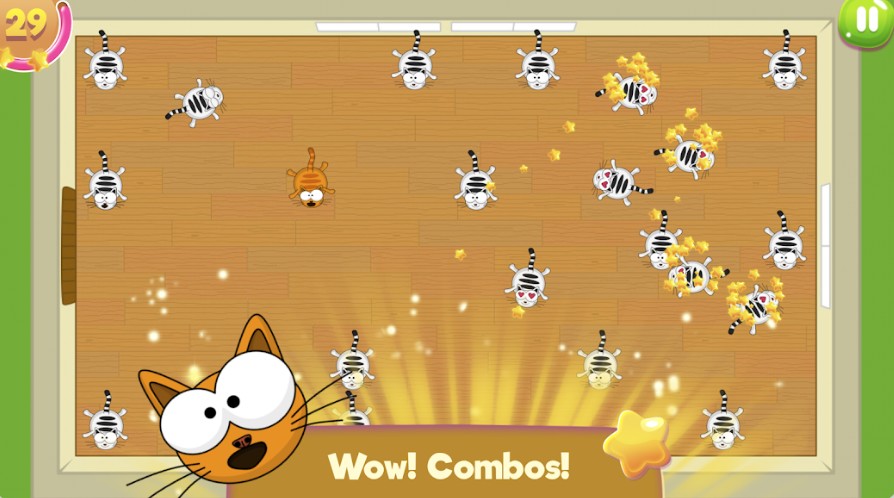 The game has a number of animated animals that wander around the screen, including ladybugs, butterflies, and mice. This game is designed to keep cats interested and entertained by the random and unpredictable motions of the animals.
The program also has a sound system that plays true-to-life animal and bug noises, which improves the cat's experience even more. A cat's natural hunting instincts may be stimulated by the realistic and captivating sound effects.
The software has a straightforward UI that makes it simple to use. The sort of monster that appears on the screen may be chosen by the user, along with the creature's movement frequency and speed. Additionally, the user has the option of customizing the game's background or adding more sound effects.
It's crucial to keep in mind nevertheless that not all cats may be interested in the app. There's a chance that some cats won't react to the noises or animations, while others could become bored quickly. So, rather than taking the place of interactive playtime with their owners, the app should be viewed as an additional toy for cats.
Players of all ages who prefer playing casually and unhurriedly should appreciate this game. The game is ideal for younger audiences as well because of the charming animals and straightforward gameplay.
The player must complete a number of tasks and mini-games in order to acquire various cats in order to advance in the game.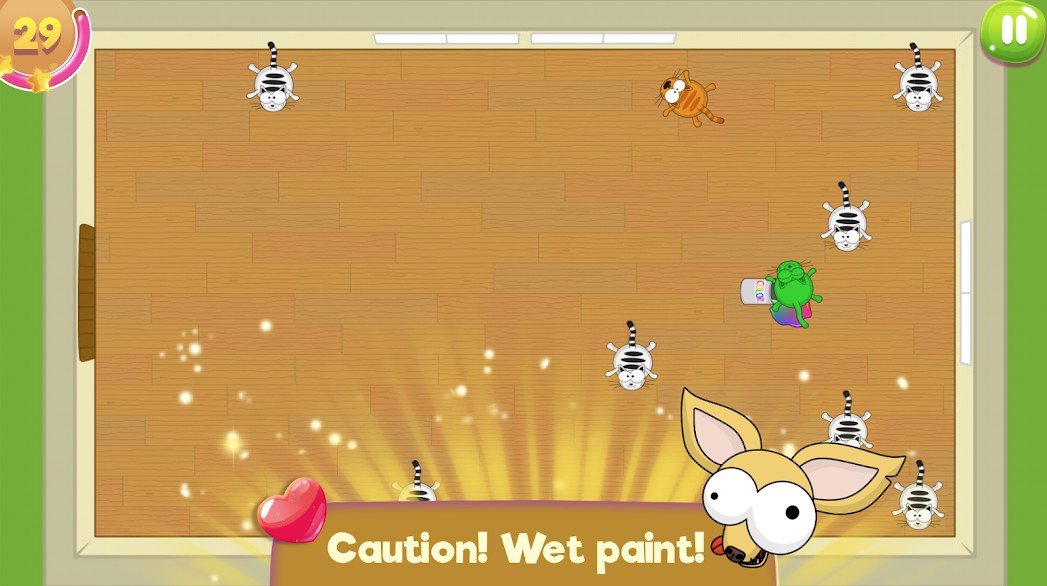 The game includes several tasks and events that grant awards and rare kitties. As the player accumulates additional cats, they can furnish their cat room with various accessories and furniture to provide their feline companions with a comfortable and homey setting.
You may also like: 12 Best Escape Room Games For Android & iOS
With simple controls and an easy-to-use UI, the gameplay is straightforward and simple to learn. With adorable and intricate depictions of the cats and the cat room, the designs are lively and colorful.
The game has no time restrictions or pressure to fulfill tasks; instead, it is made to be enjoyable and relaxing for players. The emphasis is on amassing attractive and adorable cats and making a comfortable and unique cat habitat.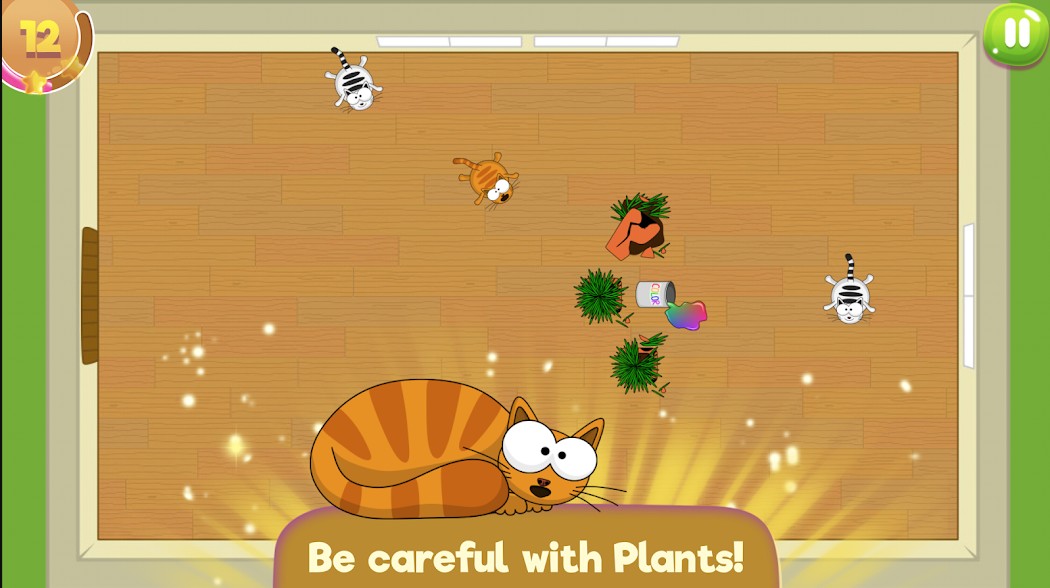 Flat Fat Cat Bounce is an all-around enjoyable game that is ideal for cat collectors and lovers. It is certain to keep players engaged for hours on end with its captivating gameplay, endearing characters, and lovely graphics.
You may also like: 7 Best Horror Puzzle Games for Android & iOS
Flat Fat Cat Bounce is unquestionably worthwhile to try, regardless of whether you're an experienced gamer or just seeking for a casual and pleasant game to play.