Finding your perfect foundation shade is tricky, especially when it comes to online shopping. Well, we're here to help you with that!
Here's the list of the 4 free foundation match apps for makeup to help you find the shade that matches your skin. These apps will detect your skin tone and pick the correct shades of foundations from real brands. You'll get to try various shades of foundations right on your pics, and some apps even let you do it with other makeup products. Let's dive in!
YouCam Makeup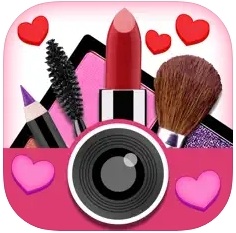 This is one of the simplest apps in terms of foundation matching.
Although you might get confused about it being a beauty camera, it actually makes perfect sense. All you need to do here is to open a makeup cam that covers a bunch of foundation shades for you to try out. You can basically try out how different foundation shades would look on your face (it's just like you're trying it in the actual store).
The app covers over 100 foundation shades, and the same goes for concealers, powder, shadows, and even lipsticks. You can also use the before/after tool to see how natural the foundation looks on your face. But the best thing is, the app covers a bunch of foundation shades from real brands.
Of course, the foundation you're looking forward to buying may not be on the list (there are just too many options on the market). However, you can find your shade and use another service to compare it with the shade range of the needed foundation. Plus, the chances are high the name of the shade will match the foundation you want.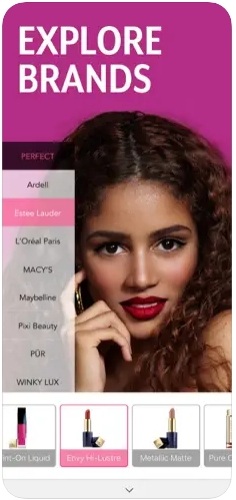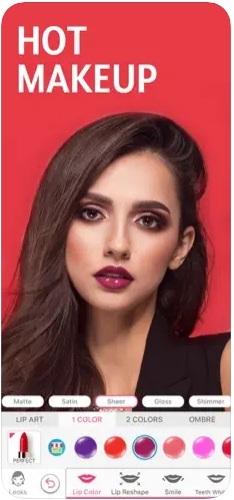 You may also like: 12 Free Makeup Apps
Match Me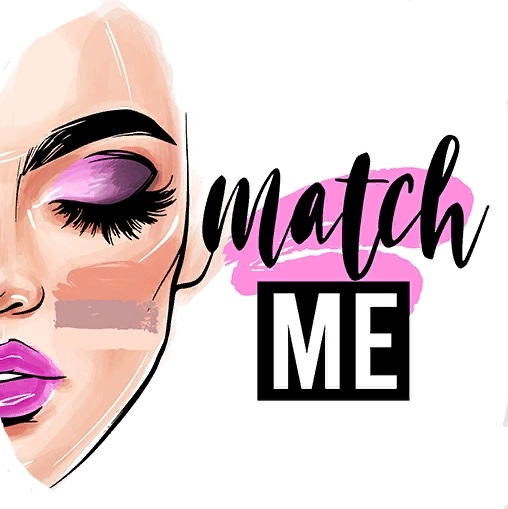 Next, there's an Android app that helps you find your foundation shade.
The main goal of this one is to make online foundation shopping easier for you. Does it get the job done? Yeah, but there are no mo features, so you can only use it for one thing. Just like the previous one, this app covers a bunch of foundation shades from real brands for you to try.
Herewith, the range is not that wide. It covers some semi-popular foundations, but not too many, and there are pretty much no new releases. However, it's still possible to find your shade here. You may rather use the built-in cam or upload any of your photos from the gallery.
Next, you'll need to pick a beauty brand and the type of foundation you want to buy (or just any foundation in general). The app will automatically recommend the shade closest to your skin color, but you can also try various shades manually.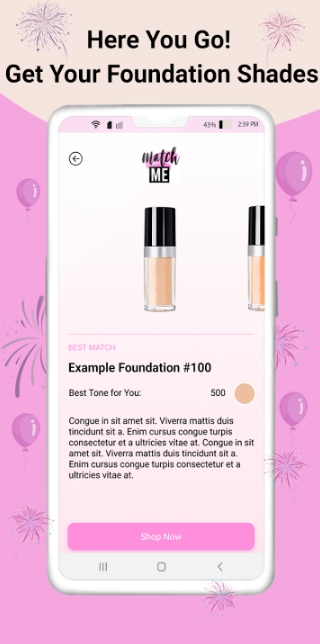 Check also: 11 Best Makeup Learning Apps
Glamai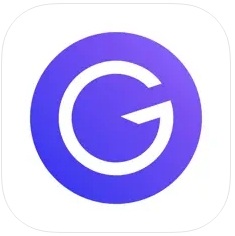 It's a beauty assistant app that can help you pick a foundation shade.
This app is pretty much your personal helper and a guide into the beauty world. It can help you pick both makeup products and skincare, which will be especially useful for newbies. It also comes with a section of real reviews and recs from other users, which is pleasant. You can also use it to compare real reviews with influencer ones (as these are not always the same).
As for the foundation part, the concept is different from the ones previous apps have. In order to find a shade with this app, you'll actually need to know your shade in any foundation (the one you've actually used). Once you've picked an original shade, the app will help you find the most similar shades in other foundations.
This tool also works if you need to find similar shades of lipstick, shadows, blush, or whatever else. Feel free to see it to find the best dupes. You can also personalize the experience by picking the types of products you're interested in, and there are over 10K filters to use.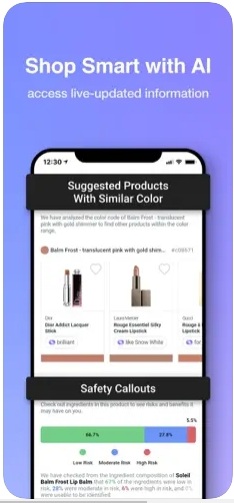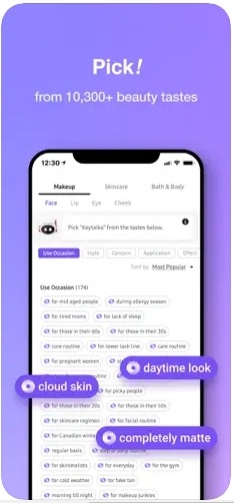 You may also check: 11 Best Outfit Matcher Apps
Slapp
And lastly, there's an app to help you find the correct foundation shade.
This app is all about simplicity. All you need to do here is to take a selfie and wait for a match. The app will automatically find your shade in real-life brands. The app covers quite a bunch of popular brands like Fenty Beauty, Glossier, Charlotte Tilbury, Bobbi Brown, and way more.
Beyond that, you can use the app to find the perfect match in other completion products apart from foundations. You can try out blushes concealers, bronzers, powders, and all that. In case you're planning to get a tan, you can easily switch shades in one tap.
And you can actually save the list of your matches and shop for the products right from the app. The app also works as a beauty community (just less toxic than it is on social media nowadays). It covers multiple reviews from real people, info on the newest beauty trends, tutorials, tips, and more.