Do you feel nostalgic for the old days? Many people would give a positive answer. If you are one of them, you probably like to look at old photos. Perhaps you too would like to shoot something similar.
Even though today's cameras have high-quality images, some people feel the urge to go back in time and take pictures that would be like film pictures. They have a special atmosphere that is created by the various glare, graininess, scuffs, and other artifacts.
Usually, people process photos to make them look like they used to. But processing is quite a complicated and time-consuming process.
There is an easier solution – these best grain effect apps 2023 for Android & iOS. With their help, you can achieve the desired effect and make your social network profile really eye-catching. 
For all of those who want to make their content outstanding we recommend using these free glitch effect apps.
IRetro 1967
Have you ever felt nostalgic for decades past? If so, you've certainly thought about taking photos in a retro style. With a little image editing, you'll get a film effect so that it's almost indistinguishable from real photographs of past centuries.
This style is unlikely to ever become obsolete because people usually feel nostalgic for the old days. Photos like this will always be stylish, trendy, and a great addition to your social media.
To do retro-style processing, you need to use some kind of photo editing app. One of the best options is IRetro 1967 – Aesthetic Editor Presets & Filters. The main goal of this app that the developers pursued was to provide a simple and functional tool for applying filters to photos.
There are a huge number of them here. The utility provides more than eighty different filters. All of them are aimed specifically at creating a retro effect. There are other features in the app as well. For example, you will be able to superimpose a date on top of your image to make the photo even more authentic.
In addition to the retro filter itself, the program also allows you to apply a special film dust effect. It will be indispensable for processing in this style.
The app will also help you simulate the various shadows that often occur on film. The developers have added some other useful features, for example, working with 3D objects.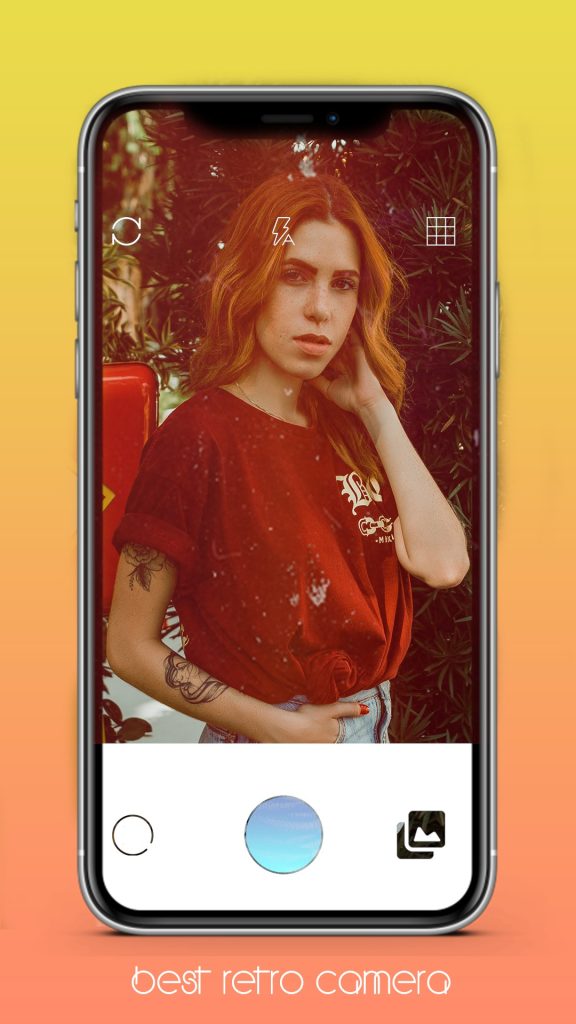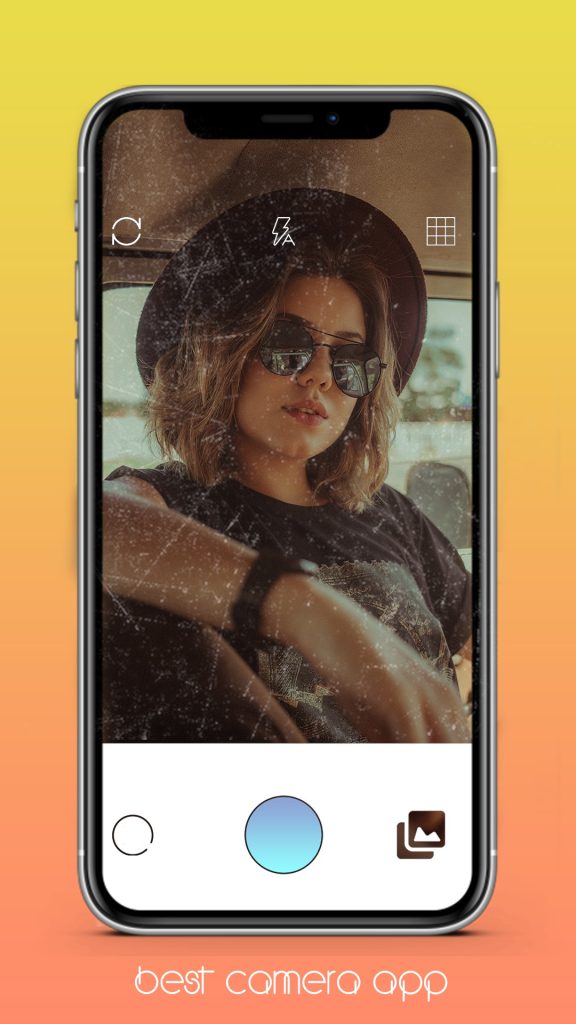 The app has long been receiving hundreds of thousands of downloads, and users write mostly positive reviews. Join in and diversify your photos with interesting effects!

You may also like: 11 Best Apps to Unblur Photos for Android & iOS
Retro Cam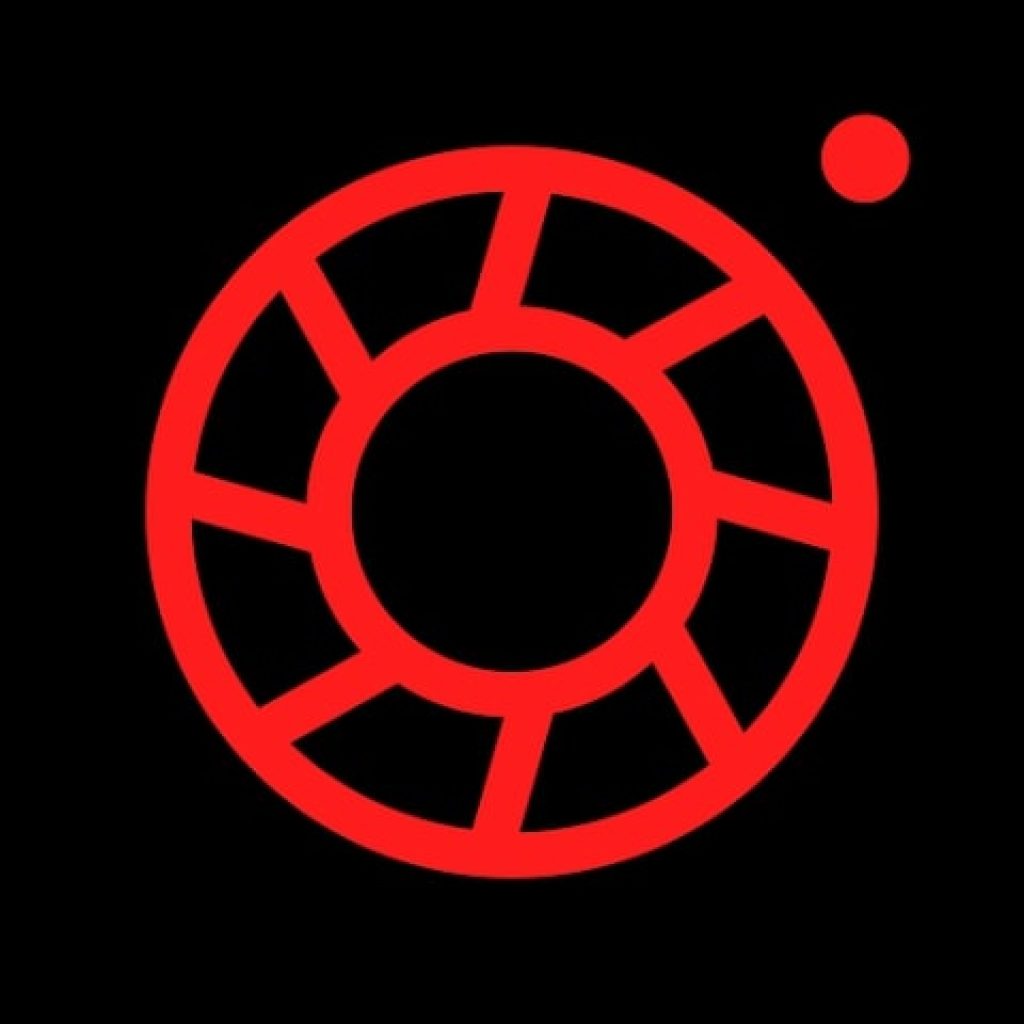 If you run your own social media accounts, you know how important photo processing is in this business. They greatly increase the quality of your image, and in some cases can create a special, unique effect.
Retro style is always gaining popularity on social media. Users have a special relationship with the old days and are happy to see the film effect in modern photos.
To simulate this style, special photo editing apps are needed. One of the best of its kind is Retro Cam: Vintage Camera Filters & Photo Effects.
The developers have tried and worked out the possibility of adding different filters to your images. They are designed to completely simulate the effect of the film.
In total, there are more than fifteen different filters available in the app. They have all the necessary functions. So, the filters are able to simulate a 35mm film and different effects: highlights, dust, and noise.
If you apply one of these filters, you will get an effect that will exactly replicate the style of photos from the 80s of the last century.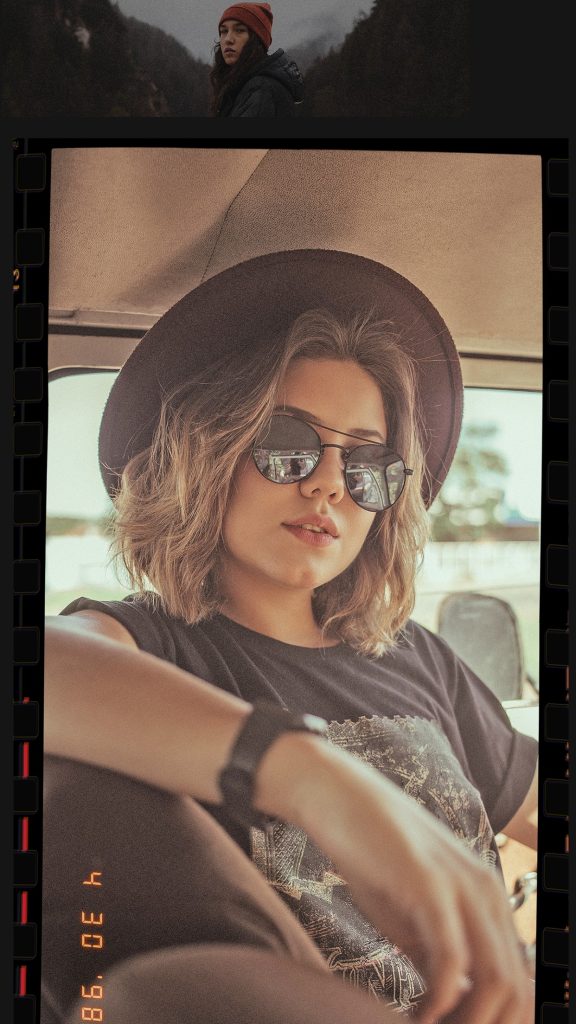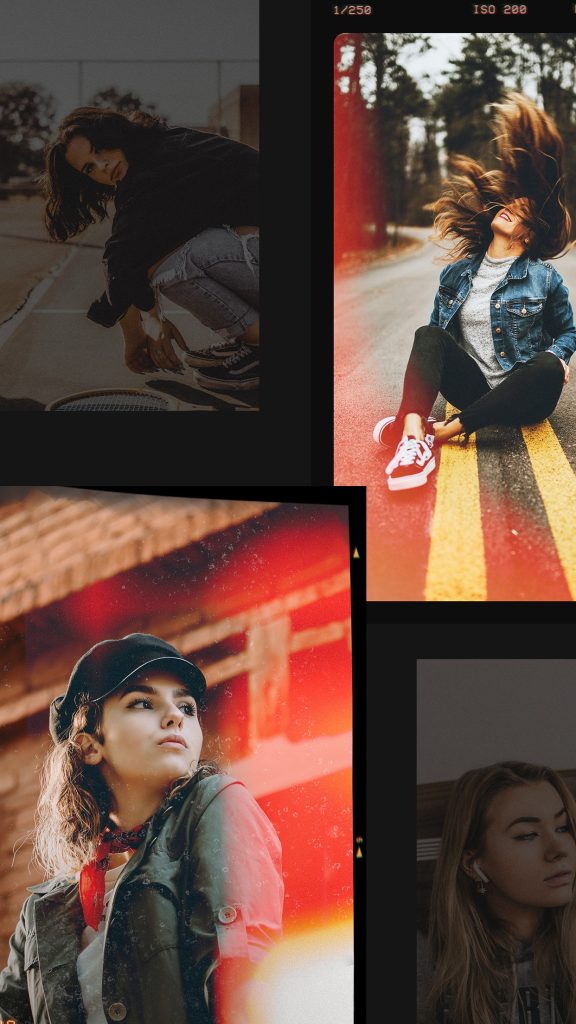 There are also extra options in the app. For example, you can create a glitch effect, which will also look stylish at all times. The app has already been downloaded by millions of users and appreciated its functionality.

1967: Retro Filters & Effects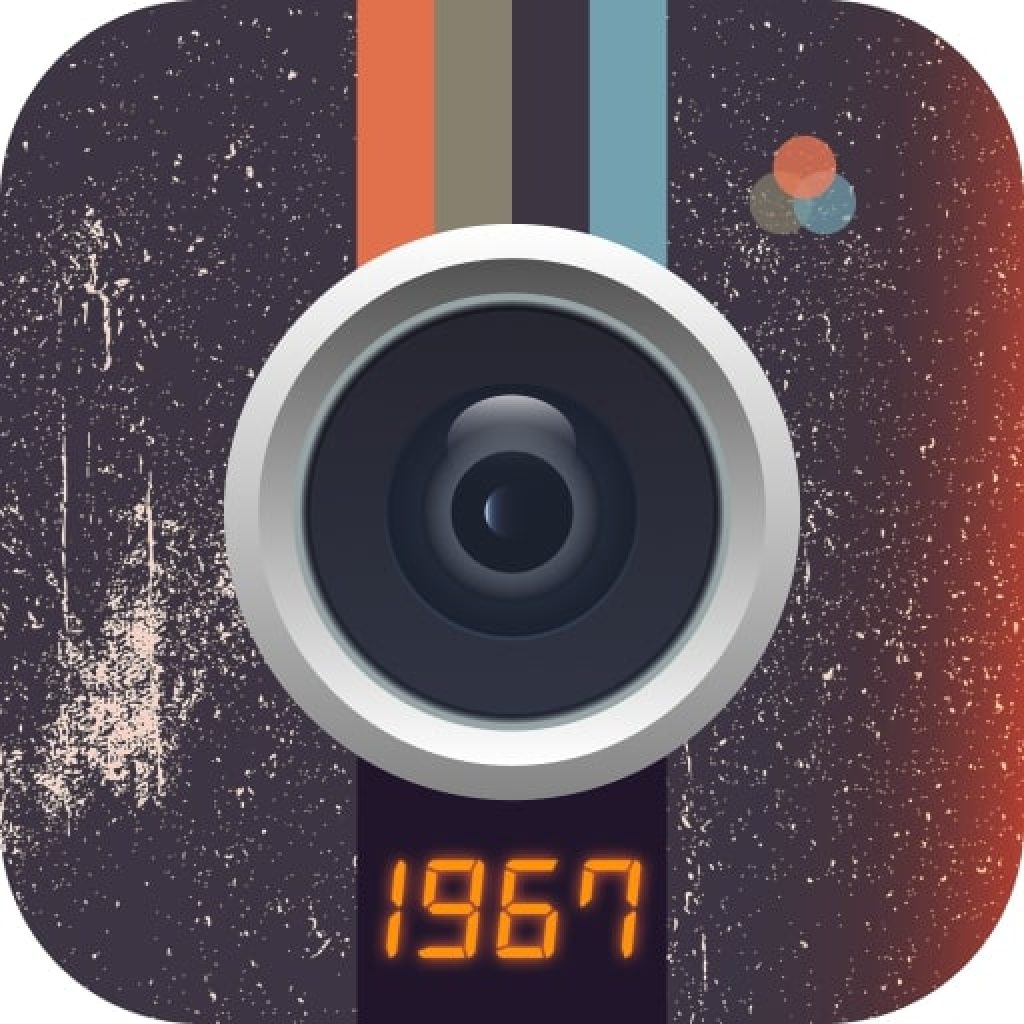 If you do your social media, you know how important it is to process the photos you post with quality and beauty. They should be of high quality and have good filters and effects.
Usually, people post photos in a certain style. One of the most popular is retro. Many people are always nostalgic for the old days, so quality retro photos will be a great addition to your account.
Yet, it can usually be difficult to make sense of the variety of programs that offer the user to process photos. They often turn out to be complicated, so not all of them can be understood by any user. Fortunately, there is a good solution. This app is 1967: Retro Filters & Effects.
The program is extremely easy to use. The clear icons will allow you to quickly figure out how to control the processing of your image. At the same time as being easy to use, the app combines extremely high functionality.
The utility offers users hundreds of different effects that in one way or another will give your photo a retro effect. For example, there are more than hundreds of lighting effects and more than five hundred filters.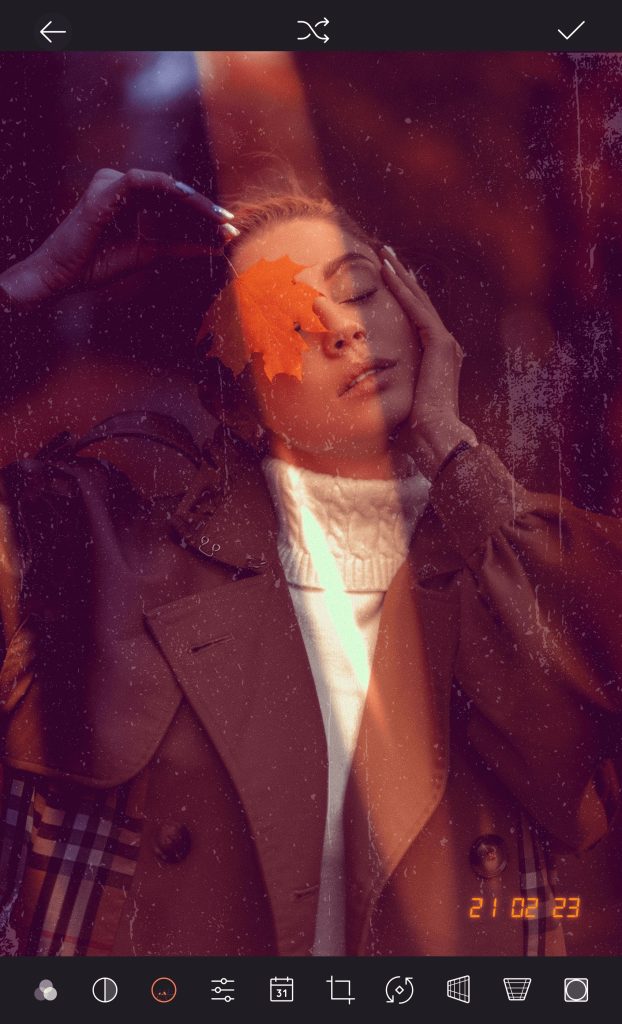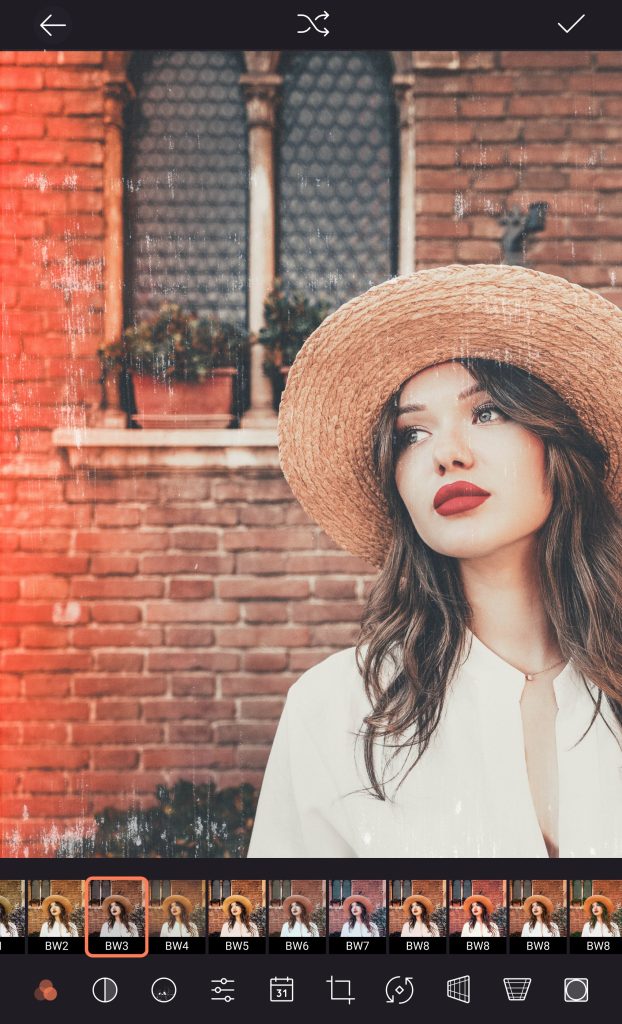 Try thousands of options to give your photo a shabby look: broken glass, dust, dirt, torn paper, and highlights. With such powerful tools, you'll be able to give any photo a quality finish. Join millions of users and make retro-style pictures!

OldRoll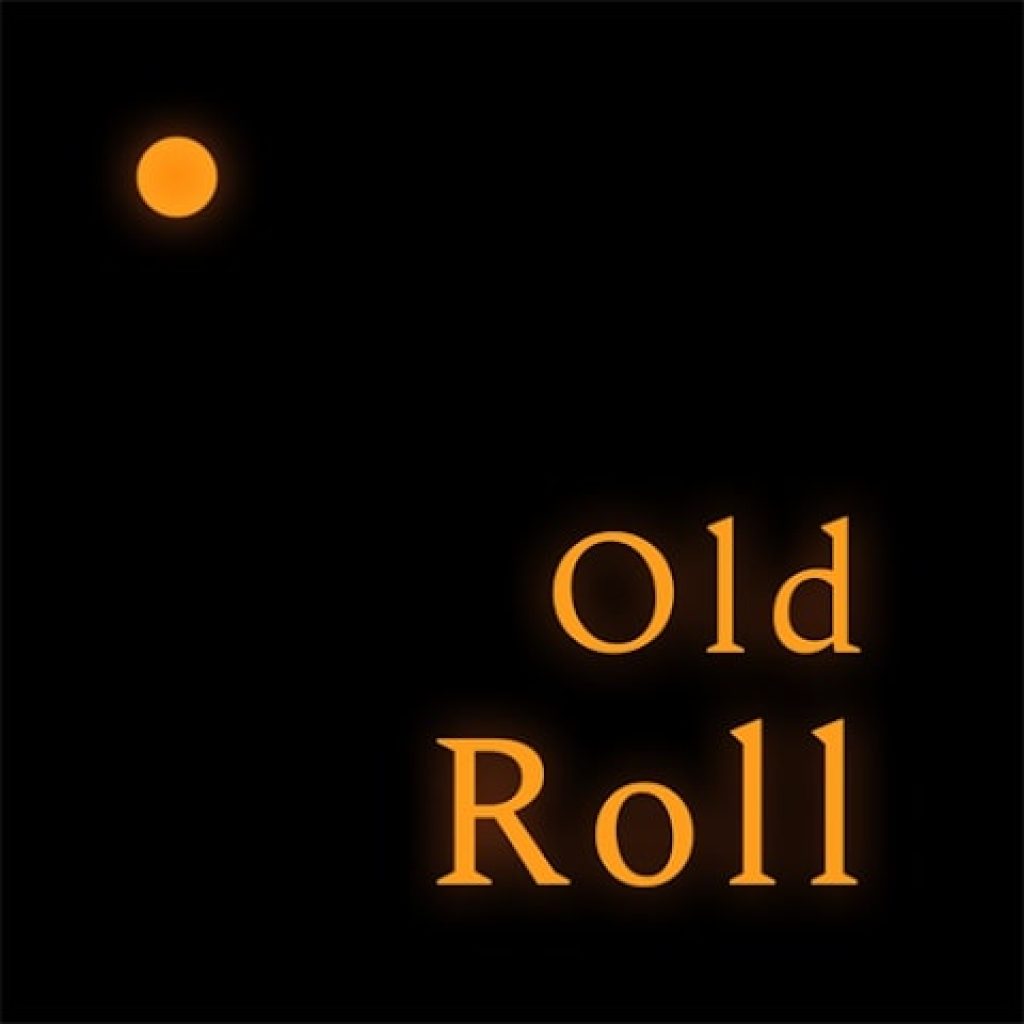 With the OldRoll app, you no longer have to worry about processing your photos.
Its essence is that the program sort of simulates the effect of an old camera. Just open it and select one of the operating modes.
The picture taken already at once will automatically have all the necessary effects, and you will not have to process it.
The app can simulate cameras like the 8mm Polaroid, Leica M6, 503 CW, and many other popular devices. Most importantly, the program will make your life much easier and save you time.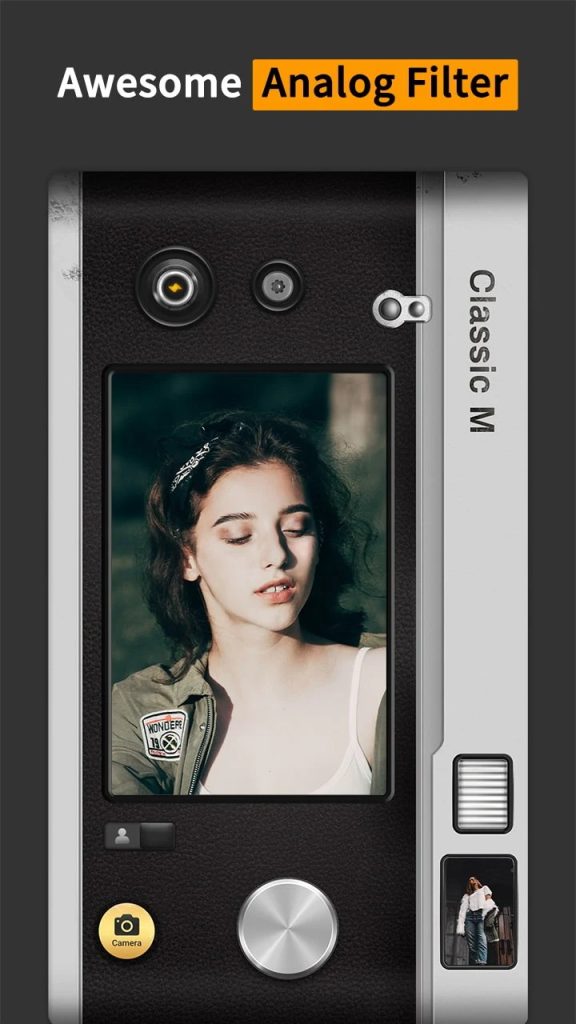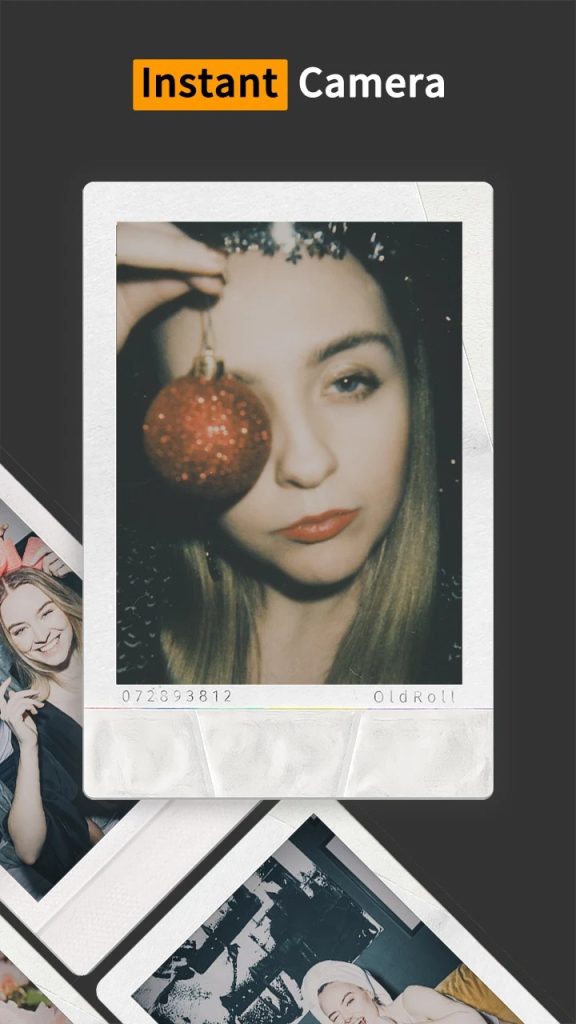 Download it and quickly add some nostalgia to your social media!


Picfx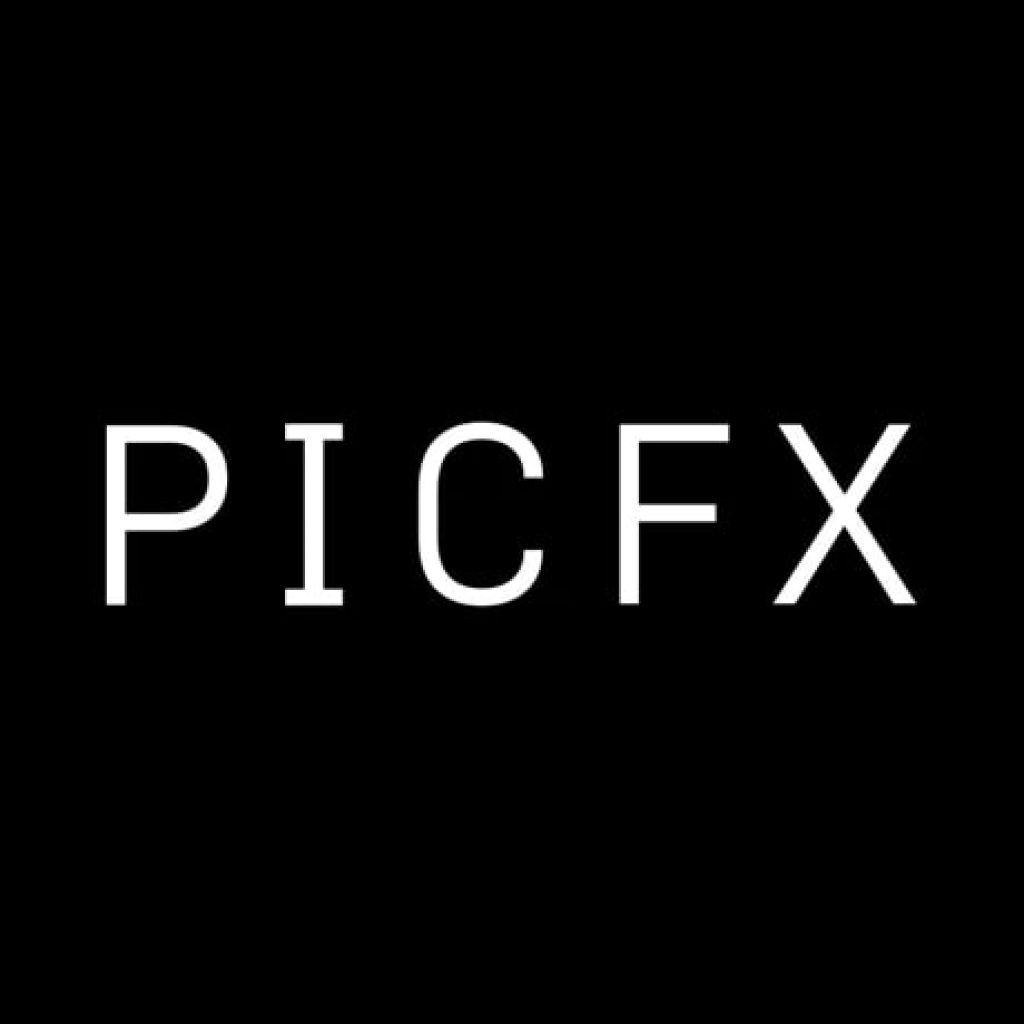 Many people keep their accounts on social networks. Sooner or later anyone is faced with the need to process their photos.
Published images should be stylish and have quality processing. But, not all people have enough skills in working with complex and functional programs. The app Picfx comes to the rescue.
The developers made it the dream of many users. The app combines extreme ease of use but also has all the necessary effects to immediately raise the level of your photos on social networks.
In total, there are more than 140 different effects available in the program. These include, for example, processing your photo in black and white, which will give your image a bit of retro style. A total of ten such effects are available.
Besides, the app has effects broken down by style – vintage, space, classic, urban, light, and many others. Initially, you will have about thirty-five effects available to you.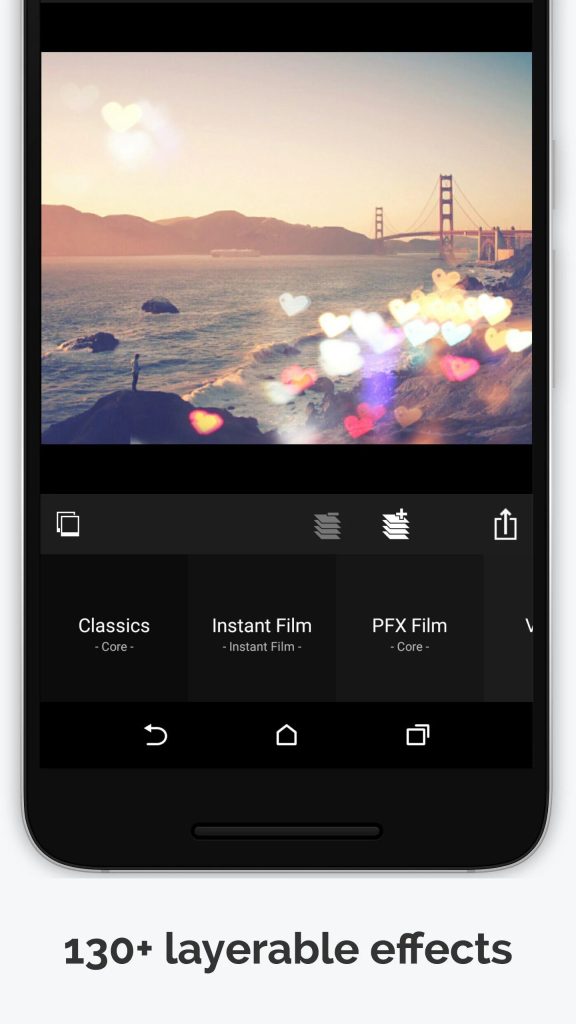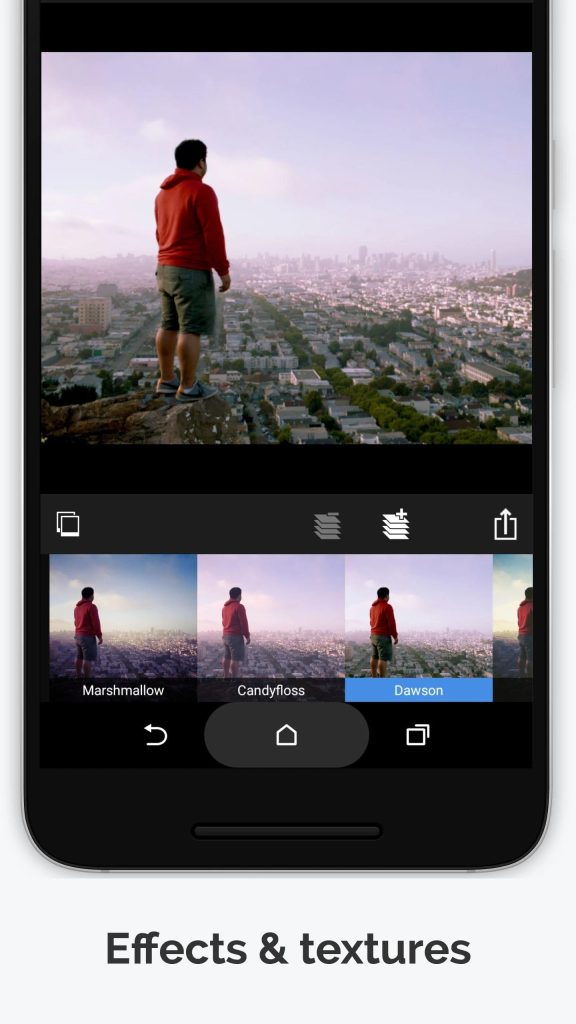 This app is worth trusting because it has long received positive feedback from millions of users.


Photo Noise Adder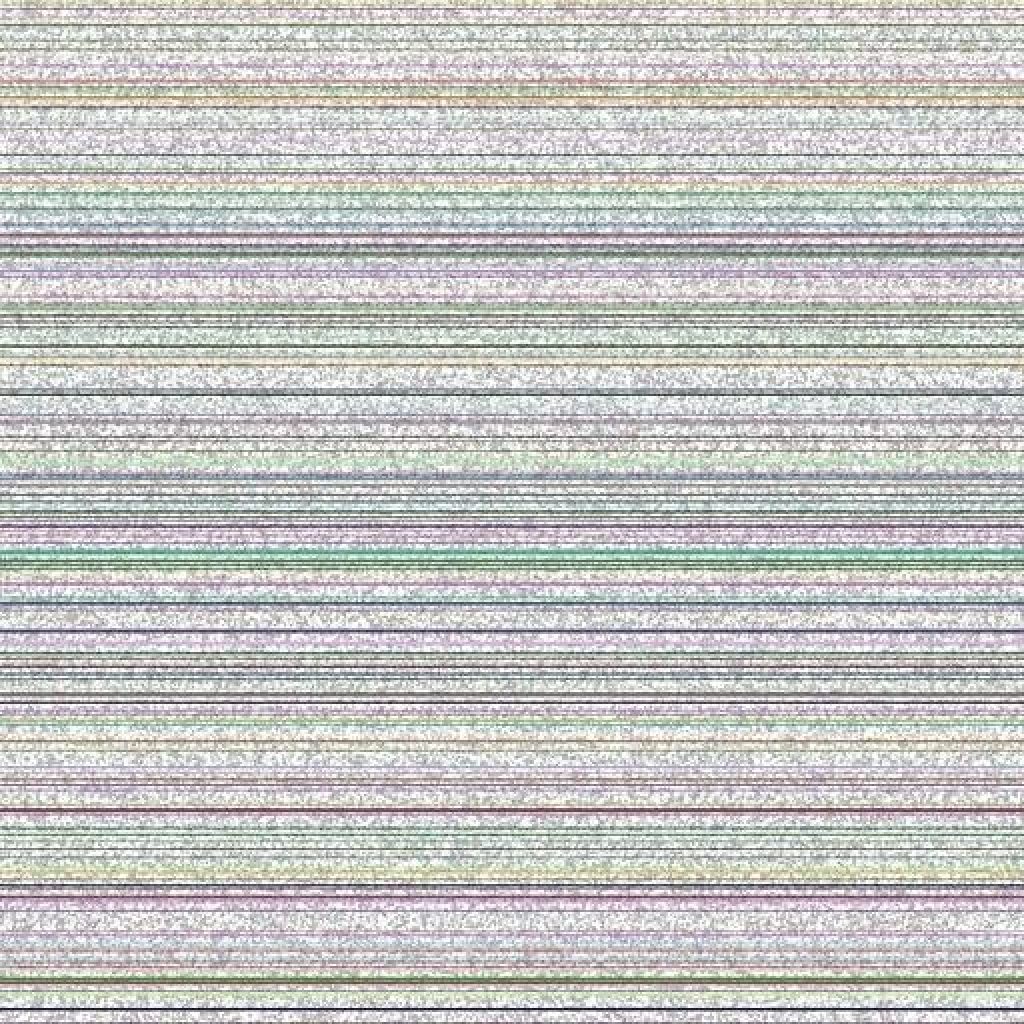 Some people process photos on a professional basis. They have to learn quite complex and extensive programs that will allow them to fully process the image so that it looks like the work of a master.
Yet, not everyone pursues such a goal. If you're posting photos, you probably want one that will allow you to do some simple processing without too much effort.
You may even be looking for a specific effect. If so, the Photo Noise Adder app can help. As the name implies, its functionality is quite simple: you can use it to add various types of noise to your images.
The developers have made it really easy, so you won't need any special knowledge and skills. Still, the only task is the app performs perfectly. It will allow you to add several types of noise. These include glitch effects, RGB decomposition, standard grain effects, and some others.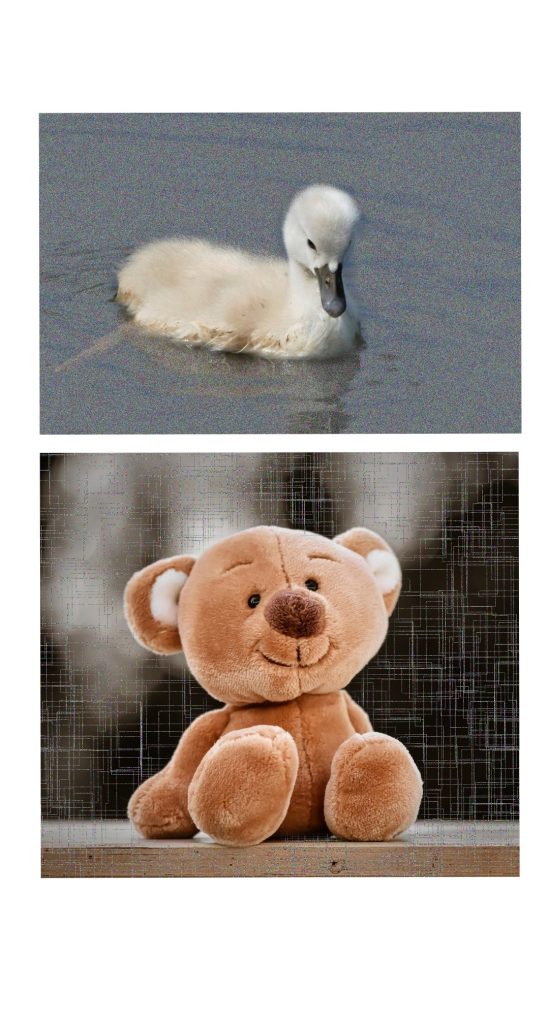 You can easily highlight a specific object, separate it from the background and add the necessary noise. This is a good way to emphasize the central object and separate it from the background. Blur is also presented as an extra feature.

You may also like: 11 Best Photo Noise Reduction Apps for Android & iOS
LD Photo Editor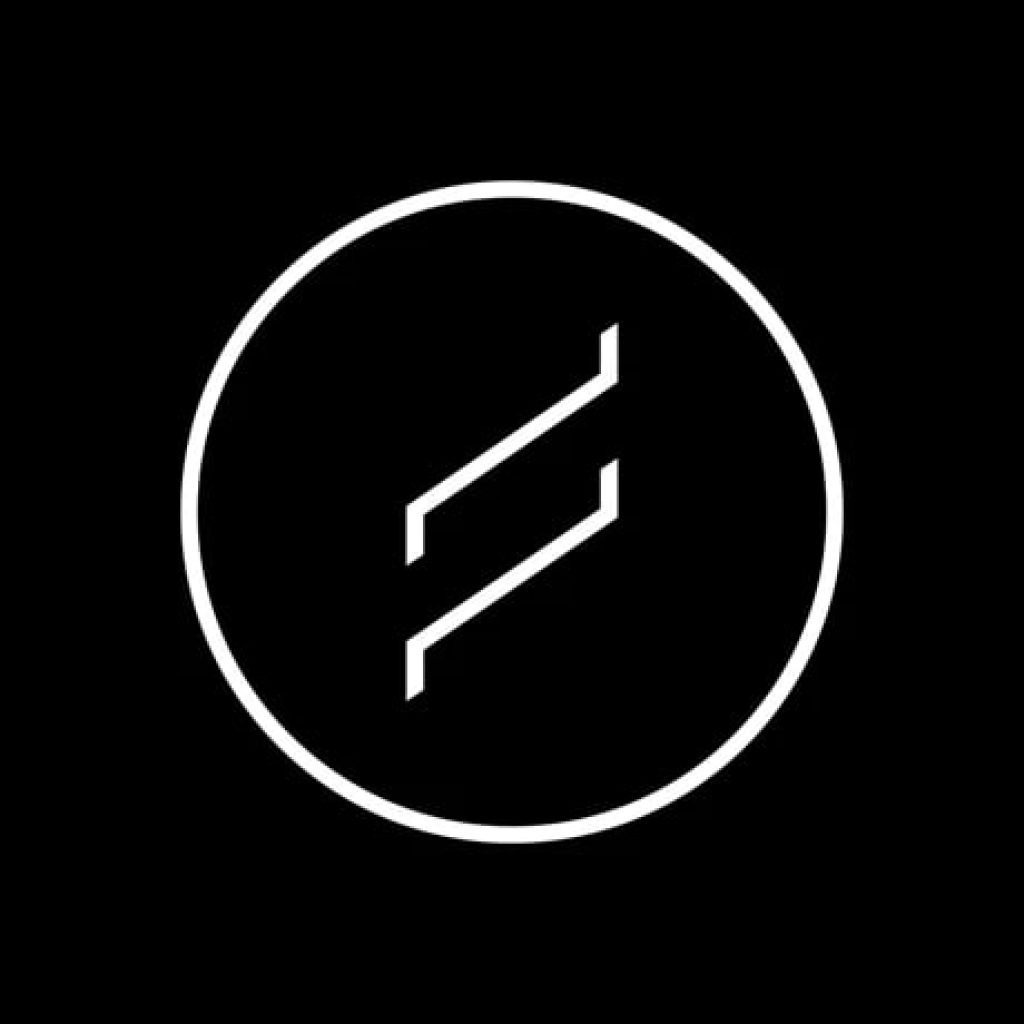 Are you a professional who has been processing photos for a long time and does it for a living? Or maybe you are a regular social media user who likes to post photos to your profile?
No matter your level of photographic editing or your level of professionalism. This app will be useful to everyone and will become indispensable in any user's list of programs.
We are talking about the app LD Photo Editor. If you have taken an awesome photo and processed it in any of the editors, but, it still, seemed to you that something is missing, most likely this solution is for you.
The essence of the app is that it allows the user to add various lighting effects to the photo. They will be a great addition to any image and certainly will not be superfluous. There are more than four hundred light effects, which are divided into several types.
First, there is the light noise, namely, certain textures that add different rays that are usually not very visible to the eye. Secondly, there are highlights, which can be used to emphasize light sources.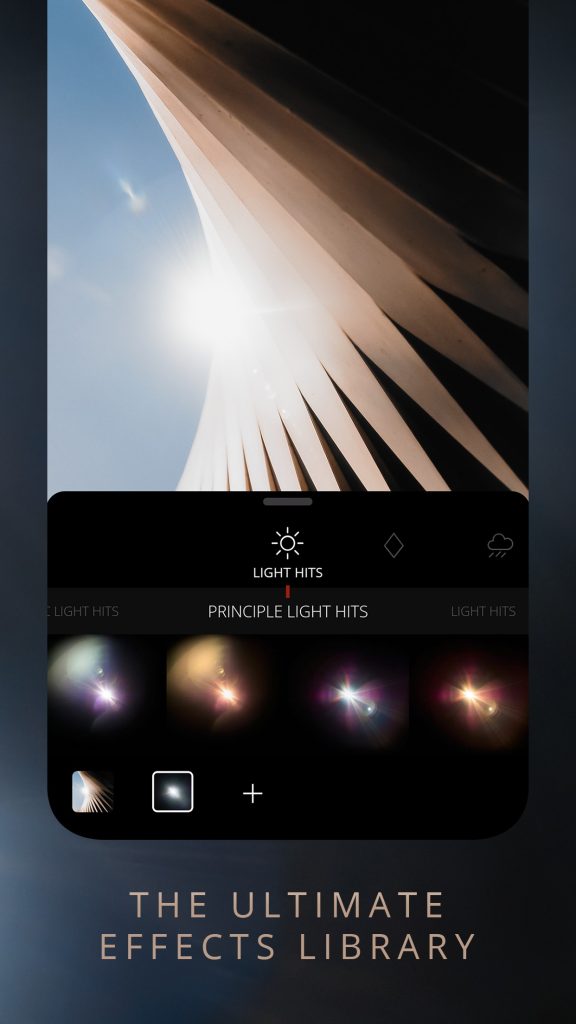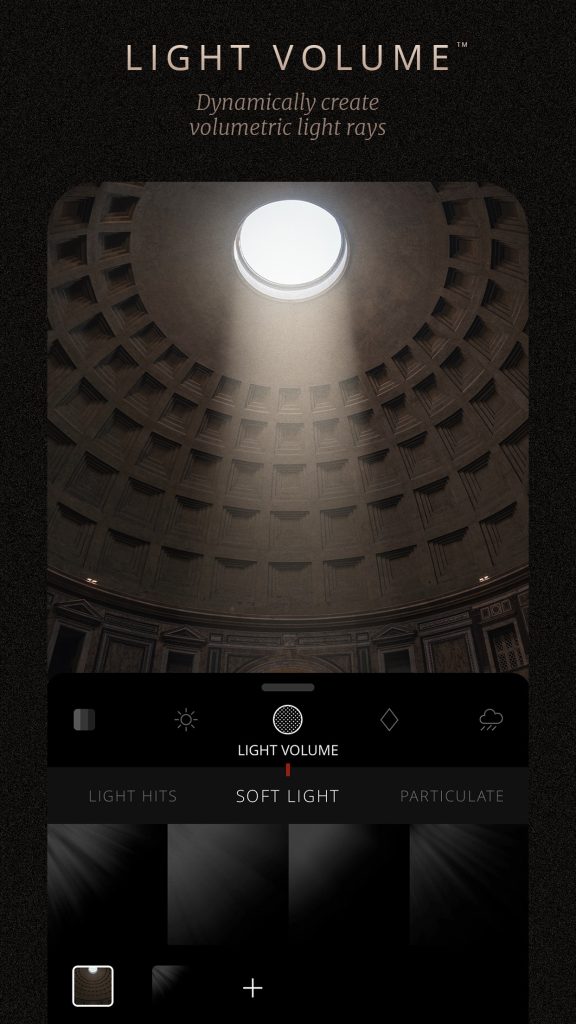 Finally, besides light effects, there are also, as a bonus, some atmospheric effects: rain, snow, and other natural states. Improve your photo processing now with this app!


VSCO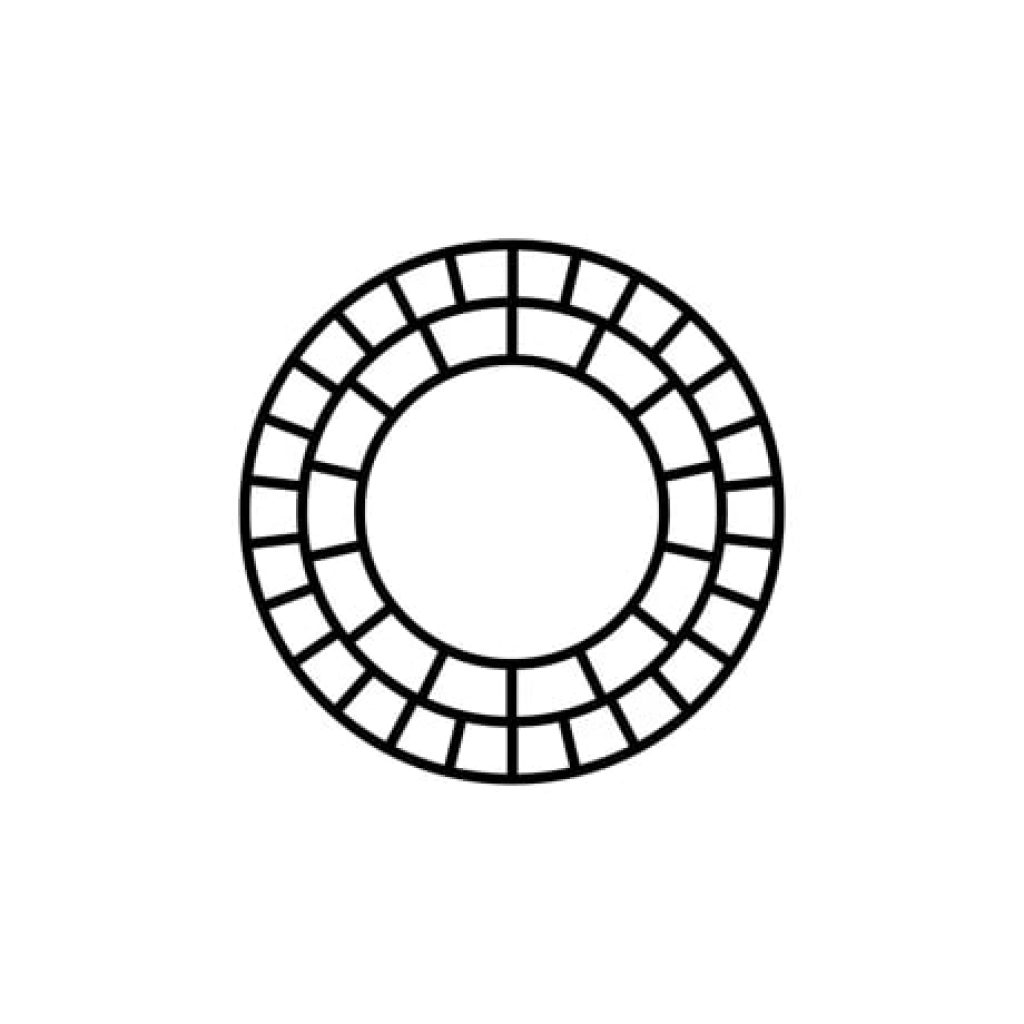 Have you ever dreamed of professional processing the photos and videos that you post or even just sharing them with your friends? This, by all accounts, requires a huge amount of special skills and knowledge.
You'll have to learn complex programs and spend a lot of your time spending it in front of the computer.
But what if the high-level photo and video processing is available to you right now on your cell phone and requires absolutely no long study? It really is possible thanks to the VSCO app.
The developers have created a powerful photo and video editor implemented in one simple and affordable program. Its functionality is extensive.
First of all, there are more than dozens of filters that can be used to adjust the basic parameters of your content. These include brightness, contrast, grain, and saturation, for example. In addition to applying filters, you can also easily do video editing.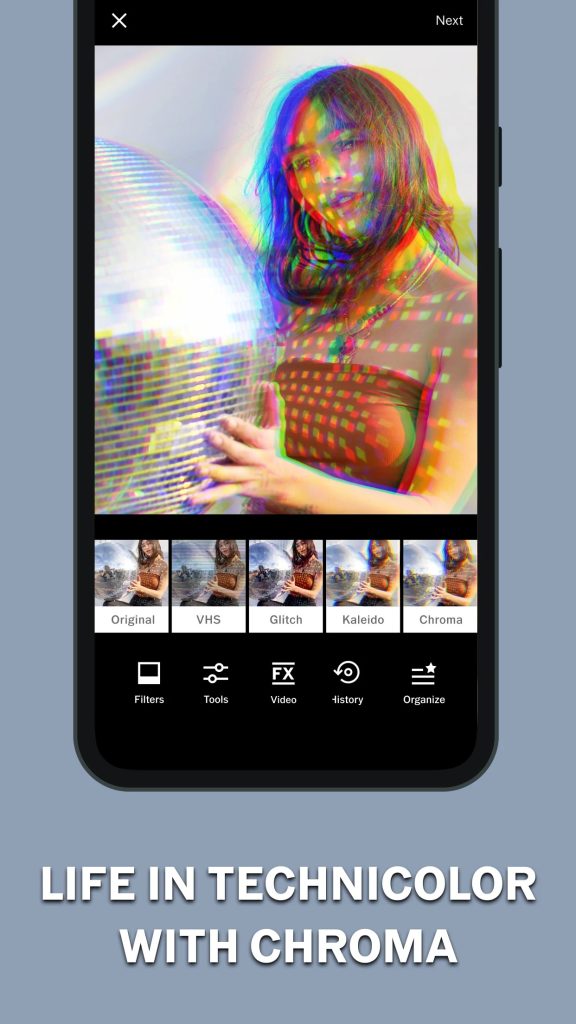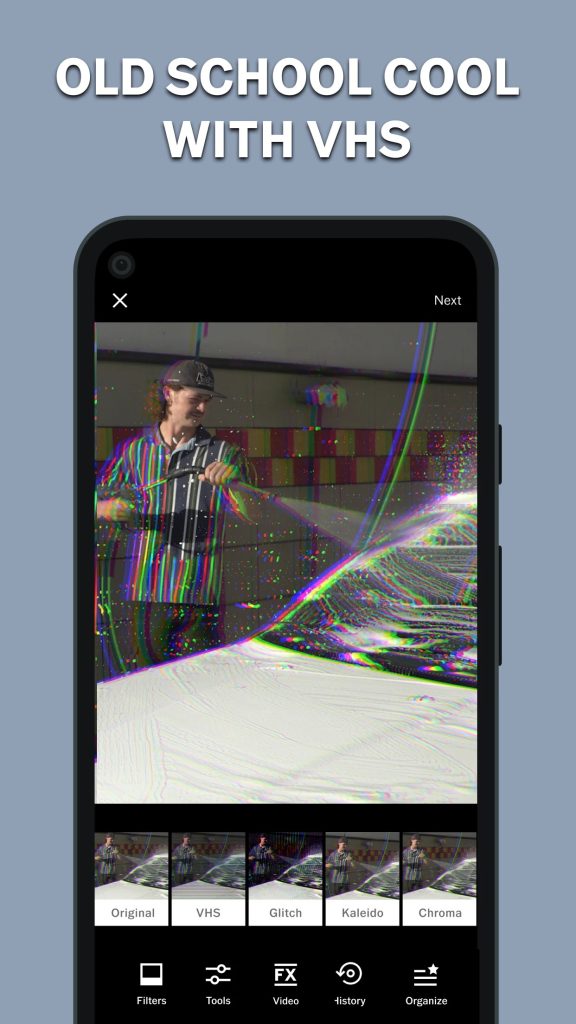 All of the listed features are completely free of charge. An extra advantage of the program is that you get into a large community in which you can share your creativity.


Tezza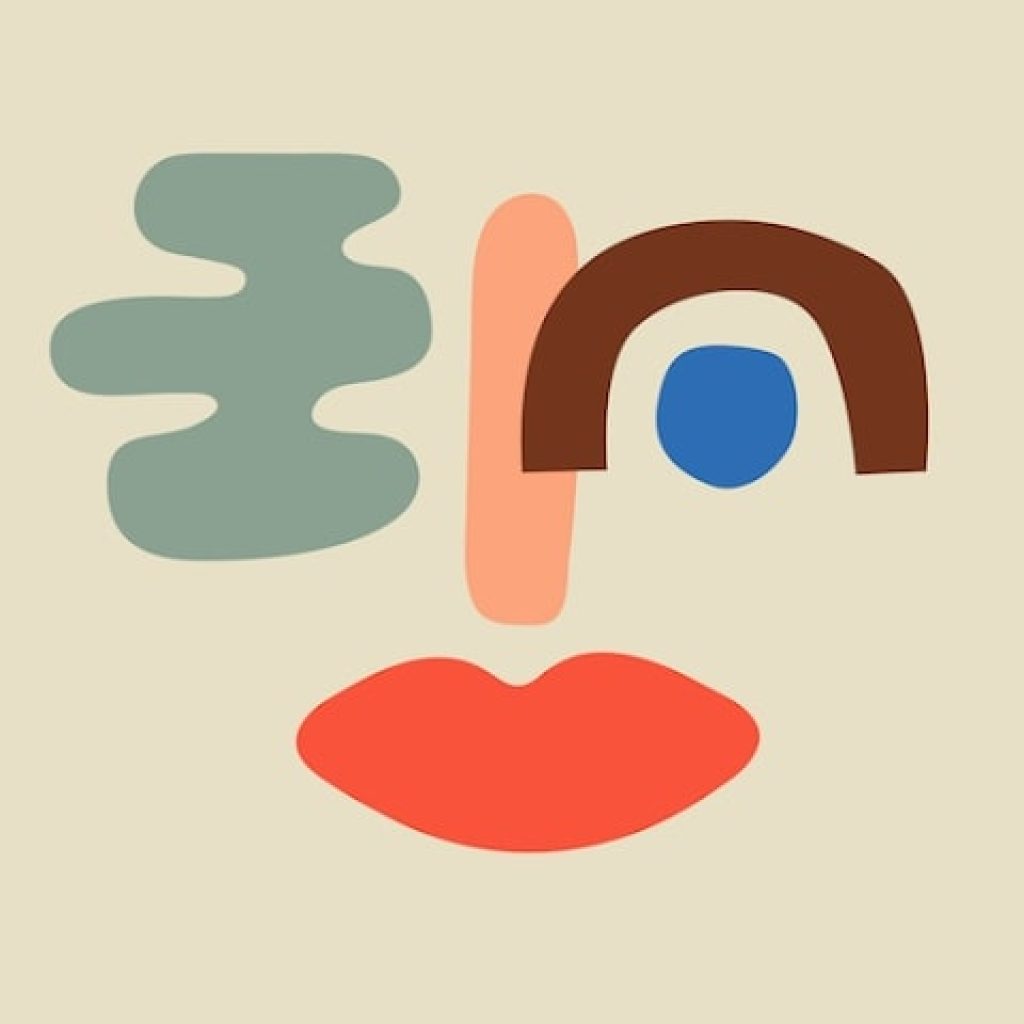 Tezza is a popular photo editor that lets you change your photo and give it a more stylish look. It includes a blog with tips and reference information.
With a wide range of editing tools available and unique filters, this app is indispensable for those who like to post wonderful pictures. The interface of this app is made in bright colors, but it is simple and intuitive.
You can navigate through the app between three tabs: Presets, Guides, and Tezza. In the Presets block, you can browse through the available compositions and ideas for art photography.
The Tezza item is the main functional part of the app and allows you to edit a photo and apply professional effects to it. They are implemented only for this app.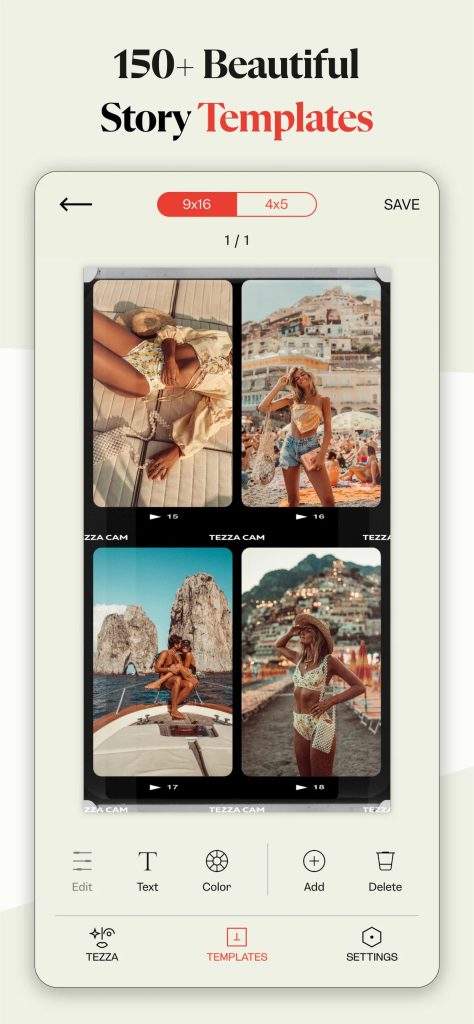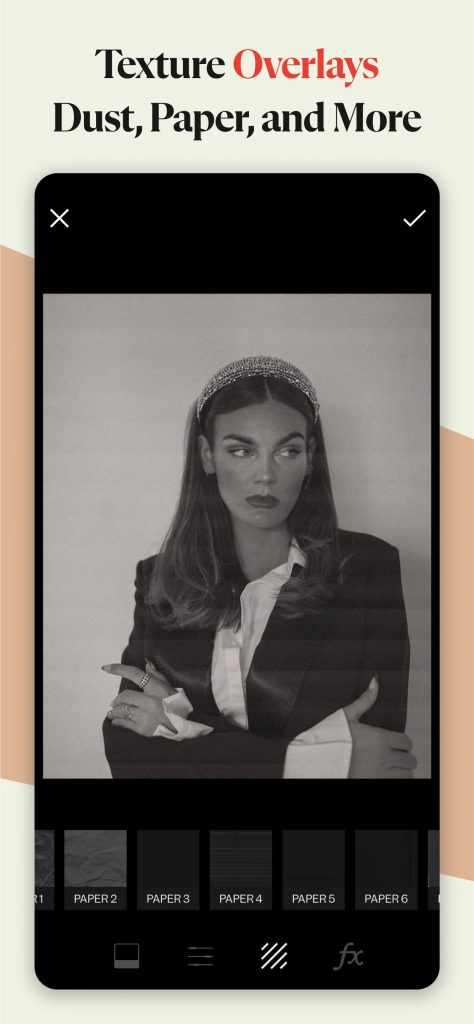 The Guides tab displays various tips and instructions on how to make your photo more attractive. You will learn what accessories to choose, what pose to take, how to position your hands on your body, and much more.


PREQUEL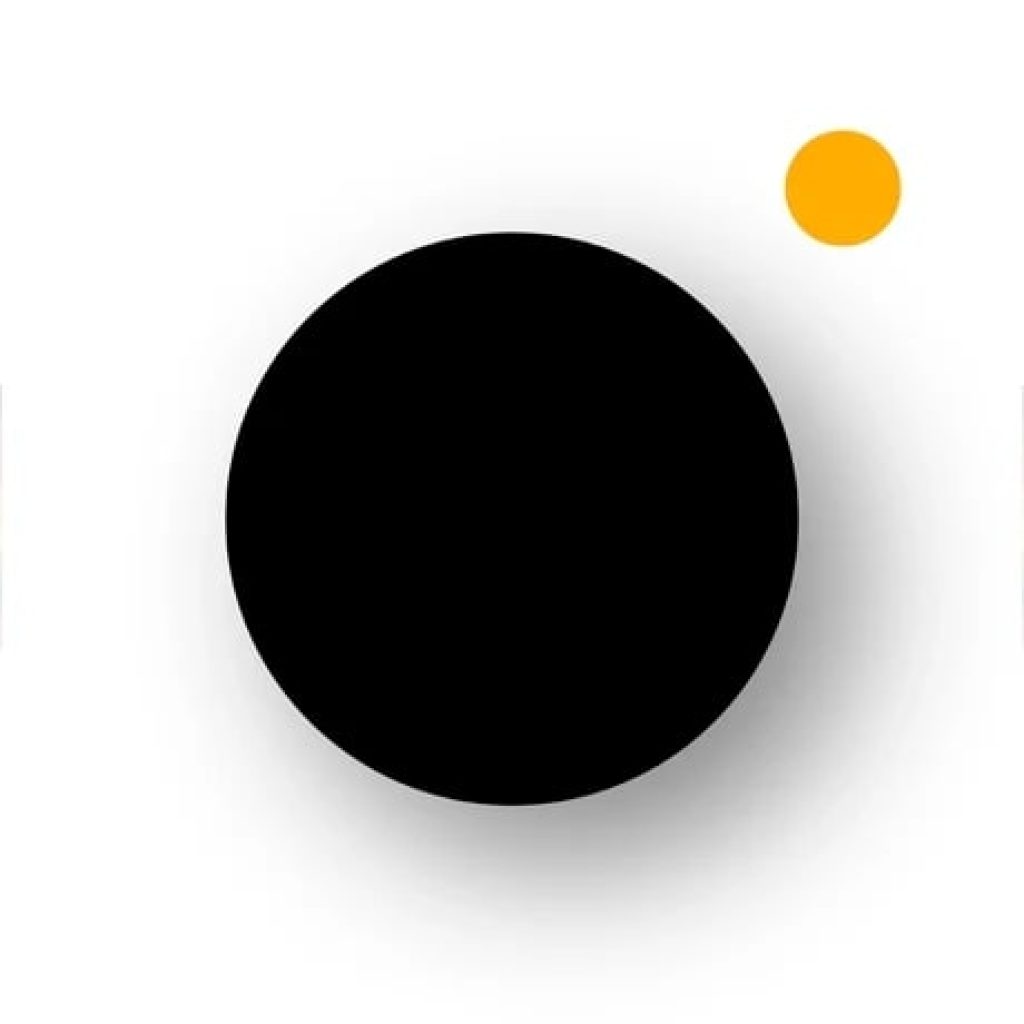 The PREQUEL app is essential for editing and formatting videos and photos. You can add effects, apply filters, and so on.
With this utility, users can use various filters for photos and videos, including neon, vintage, old film, and so on. It is possible to add disappearing and appearing effects.
There are more than 50 professional saved sets of settings, also called presets, in the app. Additionally, users can change the speed of the clip as well as crop photos.
All the beauty filters can be used live and in post-processing. The editor also allows you to change some features of the appearance.
You will be able to whiten your teeth, remove any flaws from your face and improve or emphasize its features.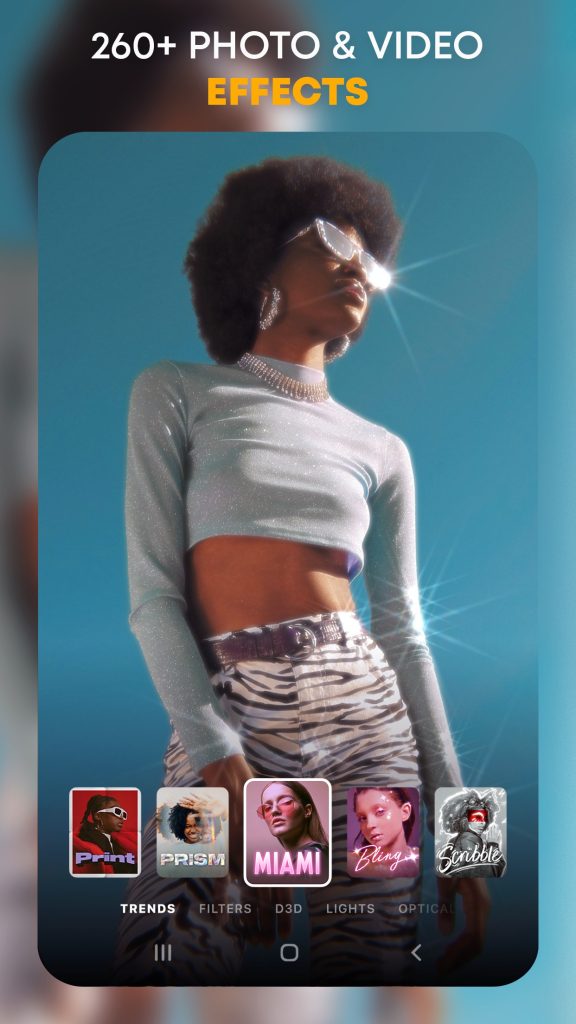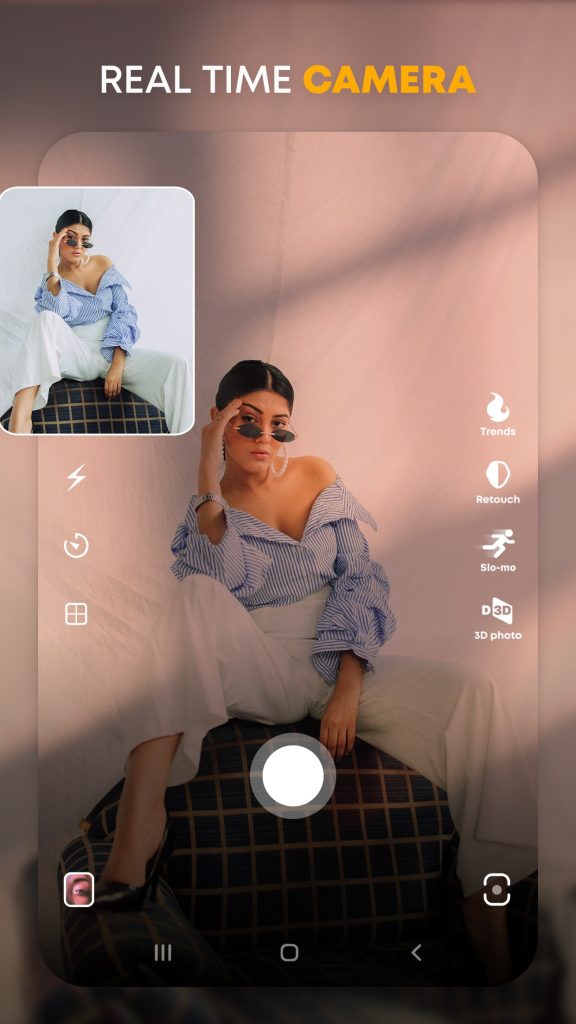 There is a built-in database of music and sound effects to suit any mood. Users can superimpose each song on videos.


Nebi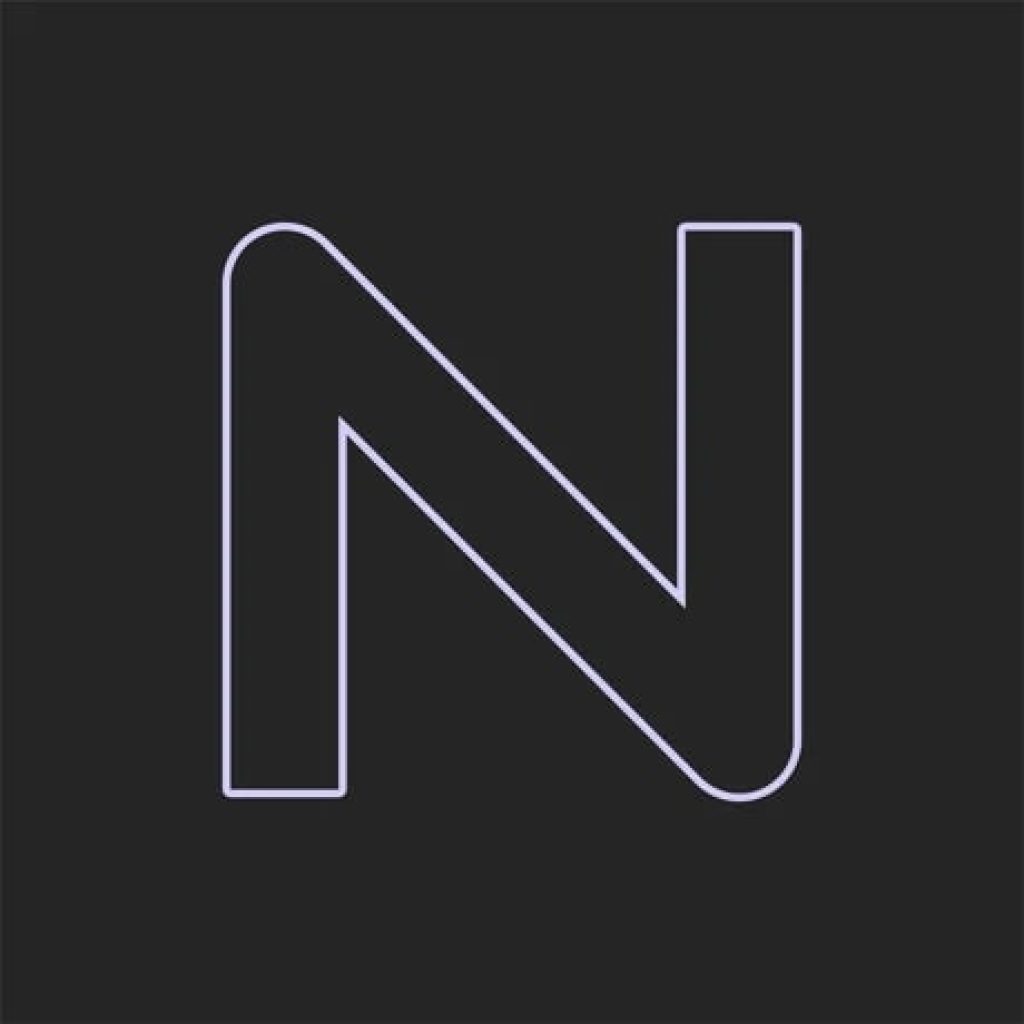 The Nebi app contains a variety of filters and tools and allows you to create frames with a retro film effect. You can apply noise, and add scratches and shades.
In addition to the 20 free filters, there are many paid, grouped into collections. Each of them must be purchased separately. They are all located at the bottom of the photo processing window.
Furthermore, the utility contains a set of basic tools that allow you to process your photos. These include editing brightness, contrast, and saturation.
You can work with color temperature – select warmer and cooler shades for each frame. For this purpose, on the tab of the tools are special sliders. By moving them, the user achieves the desired effect.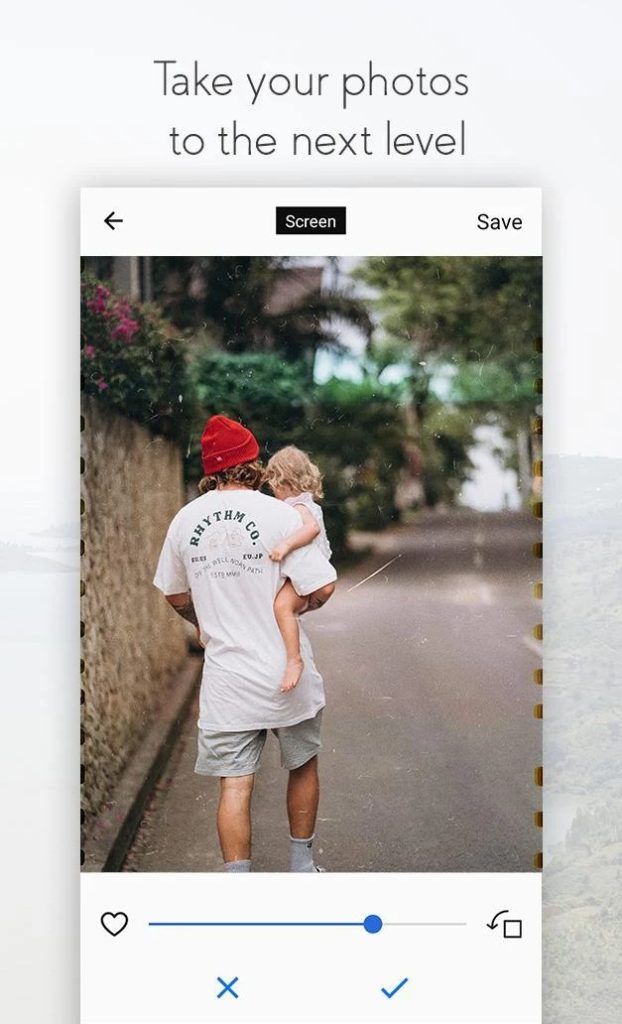 The app allows the processing of photos from the gallery of the phone, for this the user must provide Nebi with the appropriate permission. The finished photos are saved in a separate folder.


You may also like: 7 Free Batch Photo Editors for Android & iOS
1998 Cam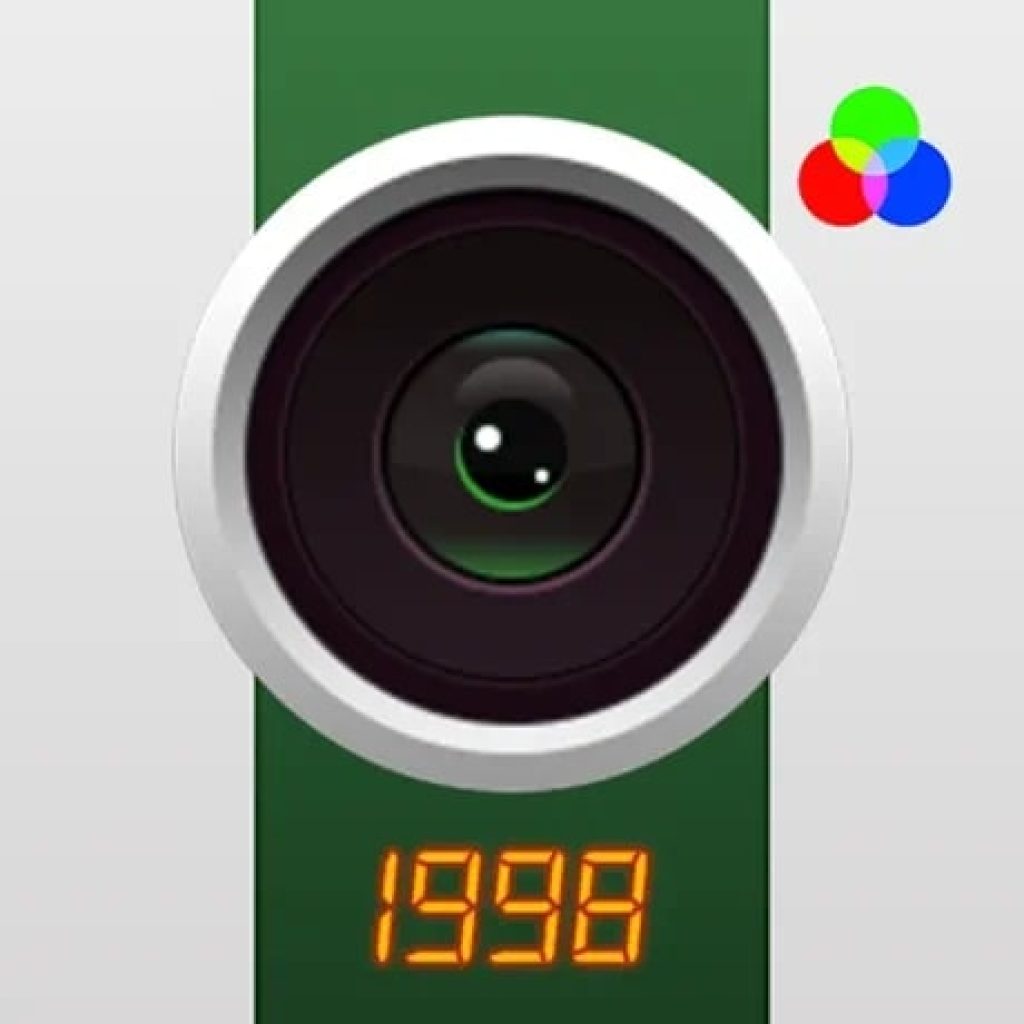 The 1998 Cam app helps users create unique, period-inspired photos. One of the distinguishing features of the photographs of that time is the timecode placed in the lower right corner of the photo.
After launching the app, the user is taken to the page with the activated camera. Here you can choose the format of the picture.
The main page also has a line with filters. There are really a great many of them added to the app. The free filters are enough to make a lot of stylized photos.
Additionally, users can set the timer, activate the flash, and turn on the grid. In the settings, it is possible to choose the format of the date that will appear on the photos.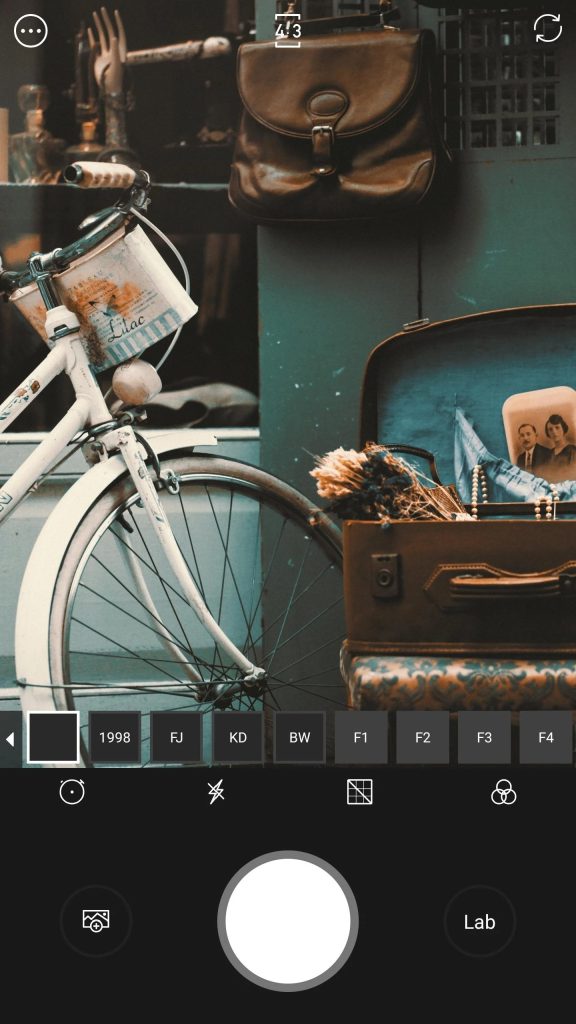 You can choose which year will appear on the photos – the current year or 1998. Besides, you can choose the quality of photos, as well as the folder in which they will be exported.