Watermarks on different files are a great way to protect your files or your work from plagiarism. Some people can easily take and appropriate your work or part of it, simply because you have not taken timely action to protect the product.
Watermarks protect you from copyright infringement, as well as show all users who own the rights to the content.
You could often see watermarks on the Internet in stock pictures and files. They usually take up all the space in the image, but you still have no difficulty perceiving the information or picture.
To properly protect your work, you will need a special program and, perhaps, PDF editor which you may choose from the list of 15 Free PDF Editor Apps for Android & iOS. If you just draw something on top of an image, it may cause difficulties for the person who will be looking at it. We decided to find for you 9 Free Apps to Add Watermark to PDF Files for iOS, Android, and PC.
Free Apps to Add Watermark to PDF files for Android
iLovePDF – PDF Editor & Reader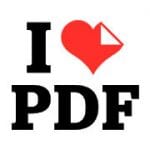 Once you start searching your browser for convenient tools to add watermarks to PDF files, one of the first results will be iLovePDF.
This service has both a web version and special applications for smartphones. Here you will find various tools for editing and changing files, which you can use on the go.
You can add your own signature, edit files, fill in forms, and add watermarks to iLovePDF. So your device will be a handy PDF and document editor anywhere – even if you're on the go. The easiest thing you can do with iLovePDF is just view your documents.
Later on, you will be able to add a watermark to them in the form of uploaded images or text, add new information, divide a file into several different documents, and fill out forms. For busy and business people, iLovePDF may become a favorite tool for working with PDF.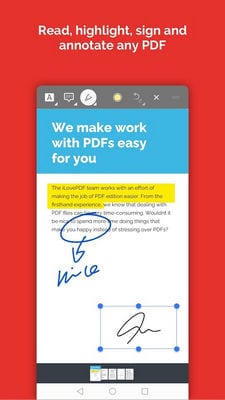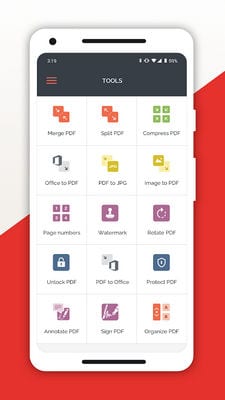 You may also like: 13 Best Document Editing Apps for Android & iOS
Plite : PDF Viewer, PDF Utility, PDF To Image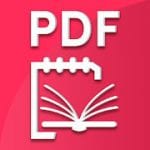 Plite is a convenient and simple application for editing PDF files, which can easily replace your computer editor. In your smartphone, you can not only view files and send them to colleagues or friends, but also use all possible editing utilities. These utilities also include a watermark that you can customize and create yourself.
For its own watermark, Plite offers you a complete styling of fonts, changing their size and color. You can also select strictly defined pages to which it will be added. Plite will also help you unlock files and documents that are currently password protected.
Of course, for this, you will need to know the password itself and have access to the content of the PDF file. You will also be able to lock the file yourself by simply protecting it with a password. All this must be done after you have finished the basic editing process and added a watermark.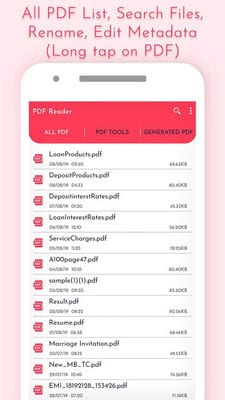 PDF Tools – Merge, Rotate, Split & PDF Utilities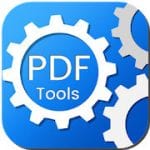 Despite the fact that PDF Tools is not the most popular application among similar ones presented on Google Play, it is still functional and convenient. PDF Tools, presented in the application, will help you completely change the file, making it more convenient or complete.
You will be able to split or merge 2 different PDFs, extract the pages you need, as well as work with the blocking of files using passwords.
To add a watermark to PDF Tools, users have a separate feature. Basically, you will be able to add only text, using a variety of fonts, and adjusting the size. Unfortunately, you will not be able to upload a certain image and use it to protect your file.
On the other hand, you have the option to customize the watermark transparency, even reducing it to a minimum. PDF Tools has all the necessary features that you may need during work and editing.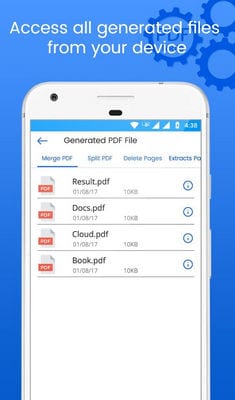 Free Apps to Add Watermark to PDF files for iOS
AnyKit – 20+ Tools in One App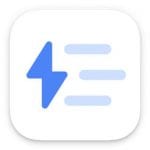 In any application, functionality is important to work with documents. AnyKit combines over 20 different tools to edit, modify, send, and correct PDF documents.
Here you can easily add any photo to a file or convert it to a document to share with colleagues. There's also a pixel effect function for pictures and photos, so you can blur some parts.
For PDF documents, there is a tool that can help you add watermarks. You can make it in different styles so that each sheet of the document has something different from the previous one.
So your work will be fully protected from scammers or people who want to use it. For people who want to be more productive in their work, AnyKit has a Tomato Timer. It will regulate your work time, reminding you of a vacation or its completion. With this tool, you can finish your files much faster.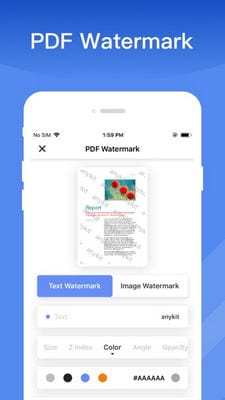 Green Copy – Generate PDF with amazing effects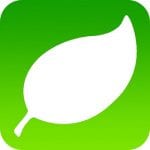 Green Copy is an application that was created for people who actively use documents. According to the developers, if you work with files and documentation in electronic format, you can help nature and save the trees from which the paper is created.
In Green Copy you will be able to record all your notes, receipts, documents, and even books, later converting them into PDF files for cloud storage or smartphone memory.
Any user of this application will be able to work with both documents and photos. Once you create a PDF file with the information or documents you need, you can place a watermark on it for protection.
Green Copy will help you adjust color and transparency to make your files look serious and presentable. Finished files can be uploaded to a separate folder, sent by email or saved to disk. Also, Green Copy is a document scanner – in order to turn a sheet of paper into a PDF file, you do not even need an Internet connection.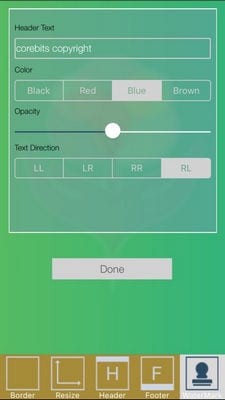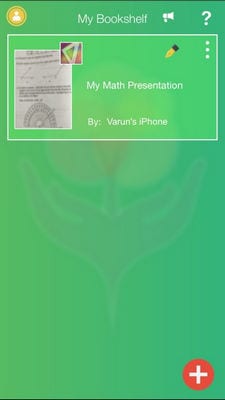 You may also like: 10 Best iPhone apps to scan documents
PDF Max Pro – #1 PDF app!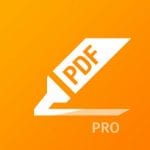 In case you sometimes need a premium editing capability for your files, you may definitely need a subscription to a certain application. In case you work with documents only occasionally, standard functionality will suffice.
PDF Max Pro is an application for working with PDF files, which, if necessary, you can improve to a premium version. It will work even without an Internet connection, and you will get the maximum number of tools.
In PDF Max Pro you can fill in PDF files, edit, use schema management, and much more. The application is also positioned as a file manager, which will allow you to manage all documentation in one place.
You can sort files or add them to favorites for quick access. After you've edited and watermarked your document, PDF Max Pro offers you the option of saving your file to cloud storage for use on your other devices – as long as they are synchronized.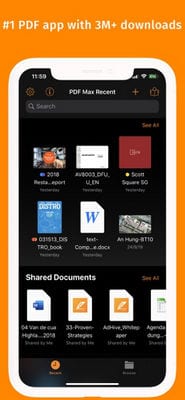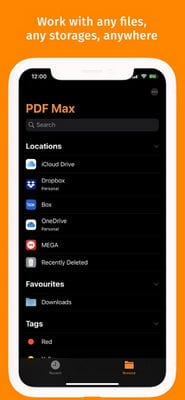 Free Apps to Add Watermark to PDF files for PC
DeftPDF
If you do not want to install any programs on your computer, then your choice should fall on online services. One of the best such services is DeftPDF, where you can add watermarks to any file.
The editor works perfectly on all desktop platforms, regardless of your operating system. It should be noted that files can be downloaded not only from your computer memory but also from cloud storage or a third-party site.
Besides adding watermarks to PDF files, DeftPDF has many other features. For example, you can edit your file in any way by deleting or adding new pages. You can also combine or divide files by a certain size, cutting or dividing some pages.
Conversion is one of the important tools in DeftPDF. For example, by adding a watermark to pages, you can save one of them in JPG format to show the result and the end product.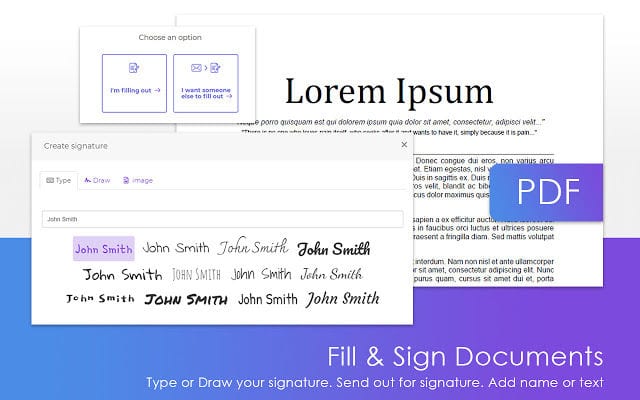 Go to DeftPDF website.
PDFelement Pro
PDFelement Pro is a great alternative for people who don't want to pay for permanent maintenance of Adobe Acrobat.
Of course, you can use it for an exclusive trial period, but even when compared to the cost of full versions, PDFelement Pro has a clear advantage. After the trial period of this program, you make a one-time payment and get all the available functionality.
In PDFelement Pro, you can edit PDF files, convert them to another format and combine them with each other, and of course, add watermarks. Adding watermarks is done with the Batch Processing function, where you can extract the necessary data and add something over text or images.
You also choose the format in which you will be presented with the final file. If you are looking for a functional application where you can do absolutely everything with files, PDFelement Pro is your choice. All the more so that you can try everything during the trial period!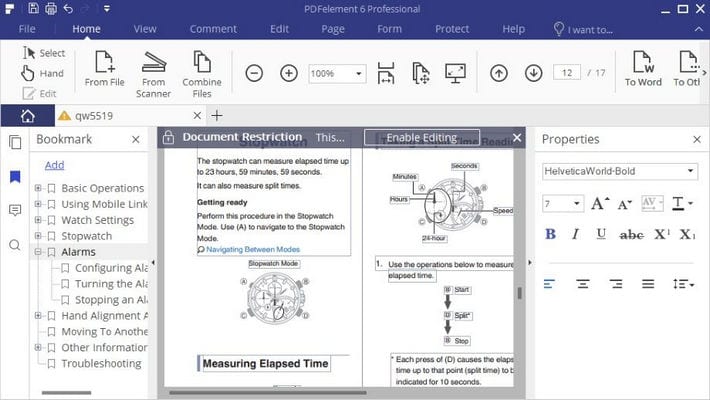 Go to PDFelement Pro website.
You may also like: 13 Best BlueStacks Alternatives To Run Android Apps On PC
PDFill Free PDF Tools
If you're not too concerned about what your watermark application looks like, then PDFill may be the right choice for you. This service perfectly supports work in the free version, and you can use many different functions.
PDFill will not only allow you to add watermarks to pages of PDF files but also combine 2 different documents, encrypt them, format, or even convert the added files.
Unfortunately, it should be noted that the free PDFill version is not paid much attention to by the developers. It has not the most user-friendly interface, and you will perform all the actions in the simplest window of your computer.
On the other hand, you get all the functionality for free forever, with no subscription requirements and no trial period. In return, you can add watermarks in the form of images or text in just a few minutes, editing fairly large files.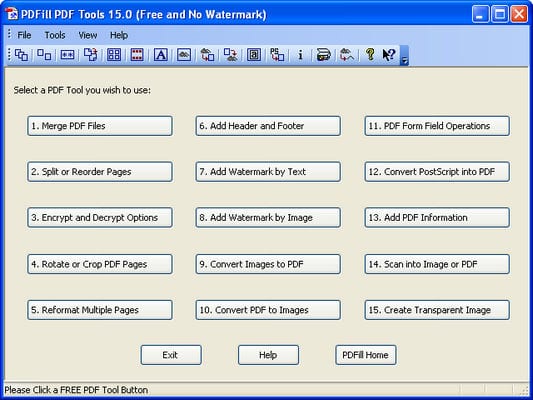 Go to PDFill Free PDF Tools website.
If you take care to protect your content in a timely manner and indicate your rights to it, you won't have any more difficulties. Unfortunately, once your files are on the Internet, they can be found by anyone and used for their own benefit.
With the help of special services, you can fully customize the distinctive signs on your own, using various tools. PDF files must be processed particularly carefully: printed text located on many pages must be protected by placing a watermark on each page.
Special applications and services will help you to do this. We hope that our collection of applications and programs has become useful for you, and you will carefully monitor your copyright content.