7 Free astrophotography apps for Android & iOS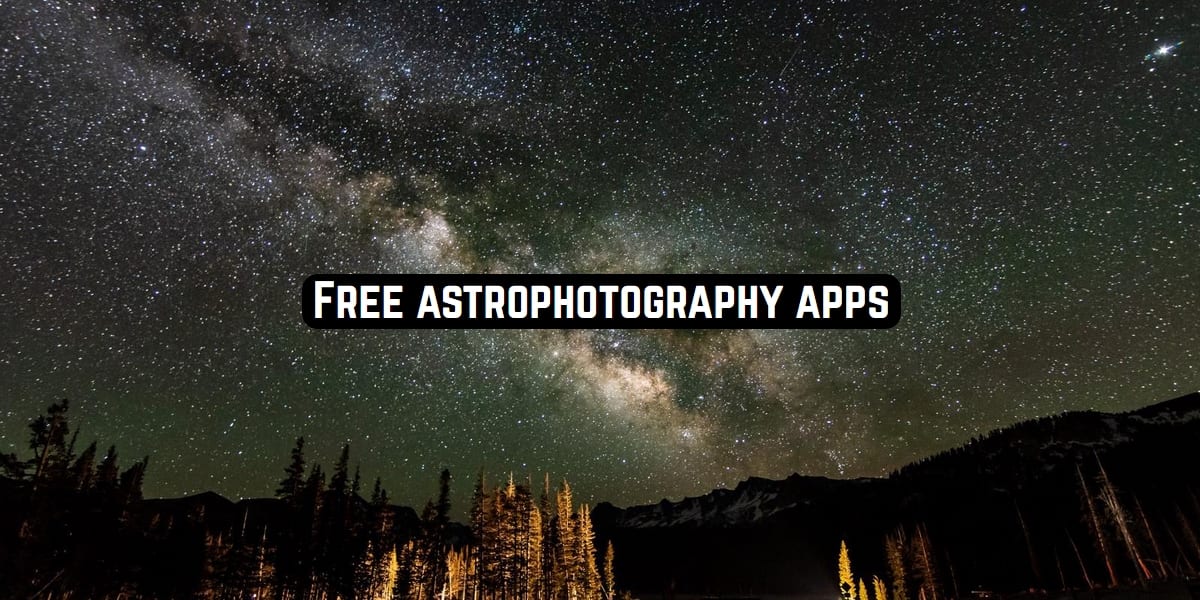 In case you did not even know what astrophotography is before, we are ready to explain it to you beforehand. Astrophotography is a leisurely process of taking pictures of all celestial objects that you may not even notice with the naked eye.
Celestial objects are too dull, so you'll need to keep the camera shutter open for a long time to take beautiful pictures. That is, you will need to set the maximum shutter speed for your device to be able to shoot successfully. If you are interested in astronomy you may also like 11 Cool Solar System/Astronomy apps (Android & iOS).
As you may have realized, you can take professional astrophotography only with the help of additional equipment. This is much more difficult than taking a normal photo, so you will need to acquire some skills.
It is worth mentioning that weather plays an important role in astrophotography, as well as knowledge about the current position of stars and celestial objects. There are separate sites and applications to get current information and learn about the stars, which we want to tell you about.
SkyPortal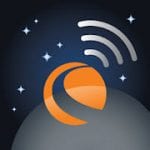 If you want to look at the stars and the sky in a new way, you should go deeper into astronomy. SkyPortal is a unique application from Celestron's planetarium that will help you change your perception and explore all celestial bodies in more detail.
Not only will you be able to explore the solar system, but you can also plan all your observation sessions or photos. The application takes into account your time zone and your current location.
What makes SkyPortal special is that you can connect to Celestron telescopes from your smartphone. You can control them from your device, as well as explore the sky with them.
The application also includes many legends, photos, images from spaceships, and much more. The main feature that allows you to create high-quality astrophotos is computerized control of telescopes. In the application you will always be ready to explore and study the starry sky. Keep your eyesight even in the dark!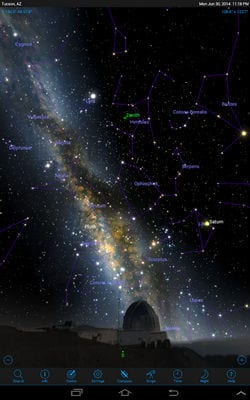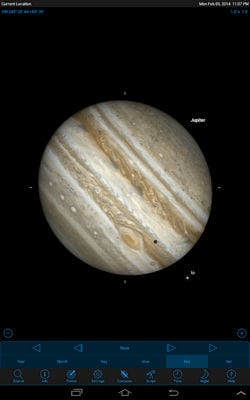 Star Walk 2 – Night Sky Map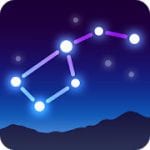 Many people would like to travel through space, both in the literal and figurative sense. With the Star Walk 2 app, such a journey can become real as you really begin to explore space through your device.
With no effort at all, you will travel through comets, stars, and constellations just by observing what's going on in the sky. Star Walk 2 will be your little introduction to astronomy in science and will also help to satisfy your interest in space photographs.
The map of the sky presented in the application is displayed and changed in real time. With the help of sensors on your smartphone Star Walk 2 determines where you can look at the moment.
You can also bring the sky closer and see 3D models of real constellations and star objects. Astrophotographers will find "Visible Tonight" useful – so you can learn about all the upcoming events in the sky.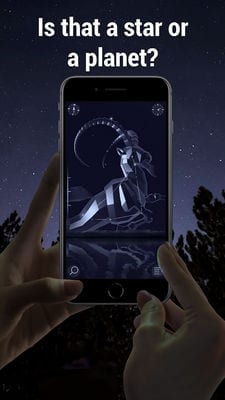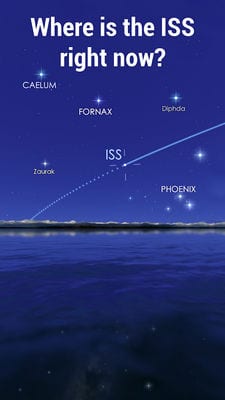 Star Tracker – Mobile Sky Map & Stargazing guide
Star Tracker allows you to enjoy the starry sky with your friends while you're outdoors and simply raising your eyes to the sky. The application was created so that people can explore the universe as well as watch the stars.
In addition to the typical bright sky, you can also see deeper celestial objects that are above you at the moment. Star Tracker uses smartphone sensors to determine your orientation in space.
You can set your GPS either on your own or access the data in the application itself. Star Tracker guarantees you a high-quality graphical display of celestial bodies, as well as easily responds to your actions or clicks.
There are 2 versions of Star Tracker – paid and free. Pro version gives you access to more constellations and deep objects, and you can literally travel in your smartphone. In any case, Star Tracker is a great way to explore the universe in detail – even if you were not interested in it before.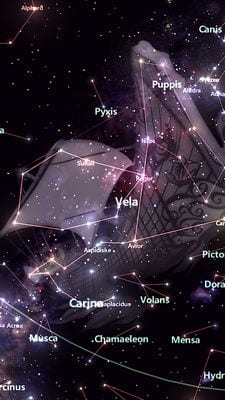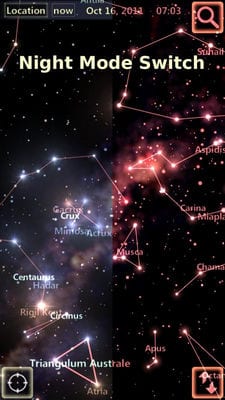 You may also like: 11 Best apps to explore space on Android & iOS
Nightshift: Stargazing & Astronomy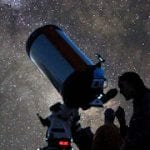 Stars' lovers and true professionals – everyone will find something interesting for themselves in the Nightshift app. It may come in handy even if you're just watching the stars – with the app the process will become better.
If you're planning a date under the stars or would like to take some photos with a telescope, you can find out the best time to do so right in the app.
Nightshift displays over 15,000 deep-sky objects that you can view and explore. Nightshift will warn you of the best conditions so you don't have to worry about poor visibility when you're watching.
The application also always has up-to-date information about astronomical events that you can see, as well as currently visible planets and meteors. To keep you informed about visibility, you can add your favorite viewpoints to Nightshift, so you can plan the best moments for lunar observations.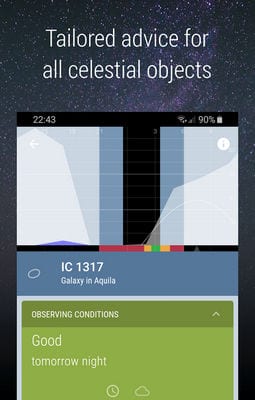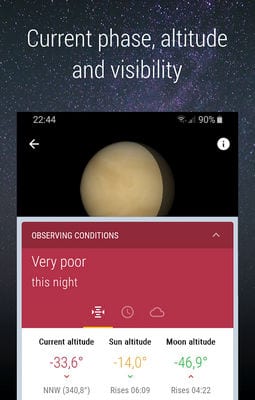 SkyView® Lite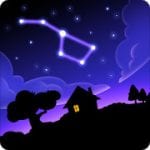 You don't have to be an astronomer to love the sky. You can just be an amateur or watch the starry sky.
SkyView® Lite can help you identify the constellations you're currently observing, and indicate what else you can see from your location.
The app is intuitive and simple – just point your device to the sky and start exploring.
Once you point your SkyView® Lite camera at the sky, the app will automatically detect stars, galaxies, constellations, and even satellites flying over your head.
In order for you to also be able to watch at night, the application has a night mode with improved visibility. For each object in the sky you will be able to track its path so that you can see its exact location at any time.
Even time travel is available on SkyView® Lite, so you can choose the exact time and see what's in the sky at the exact moment.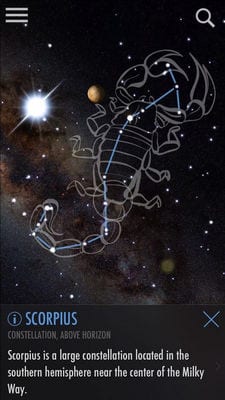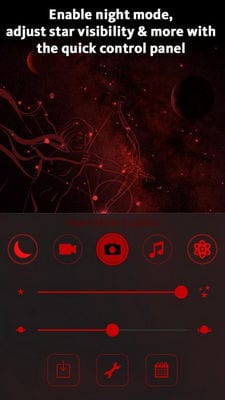 SkySafari – Astronomy App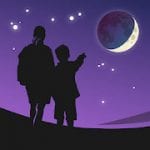 SkySafari is an application that was designed by developers as a complete mobile planetarium. Here you will hold the whole universe in your hands, exploring stars, constellations, and satellites.
Just like in the previous application, all you need to do to get started and learn is to lift your smartphone up into the sky. The app will automatically quickly show you exactly what is above you at the moment.
SkySafari is the ideal companion for your observation. There's enough information in the app so you can study every celestial body you see right now. You can also see the sky on SkySafari at any time – even if it's long gone.
Here you can see what the sky looked like 500 years ago and what it will look like in the future. The graphics used to display celestial objects are truly stunning. You can know in advance what's going to happen in the sky tonight.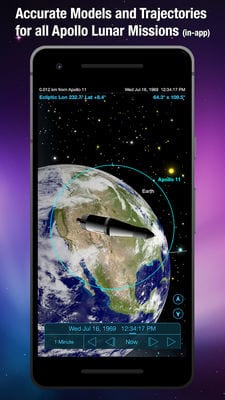 Stellarium Mobile Sky Map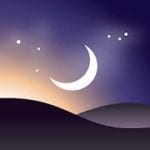 Stellarium is one of the best apps for smartphones, with which you can watch the night sky. It presents you with a realistic map of the night sky in 3D, so you don't need binoculars or a telescope to observe. The app acts as a pocket planetarium, ready to provide you with information at any time.
Like many other such applications, Stellarium allows you to determine exactly what you see in the sky at the moment. This way, you can understand what you are photographing. To do this, Stellarium requires access to GPS positioning.
The direction of view is adjusted and controlled by the accelerometer on your smartphone. You will also be able to see through the screen those celestial objects that are accessible only from the most powerful telescopes – for example, a realistic model of the Milky Way or the main planets of the solar system.
Learn about stars and celestial objects in Stellarium to take photos of them at the right time.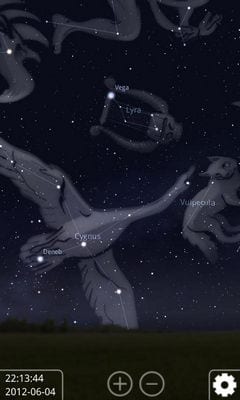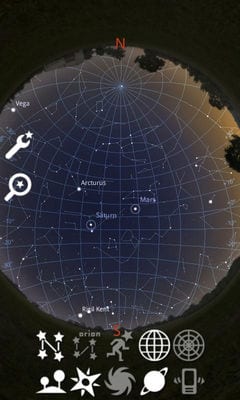 You may also like: 9 Astrology Apps To Read Your Birth Chart on Android & iOS
In order to take pictures of not only stars but also celestial bodies, you will need telescopes and the right weather conditions. Even if you can't get a perfect shot of everything the first time, don't worry. You can admire the stars through astronomical maps, mobile planetariums, and much more.
If you're new to photography, you can first just study the theory in more detail and look at the sky through your smartphone without buying extra equipment. For perfect shiny pictures, you will actually need to go out of town!
We hope that our selection of apps has helped you and you'll be really interested in astrophotography.