7 Best Color Mixing Apps for Android & iOS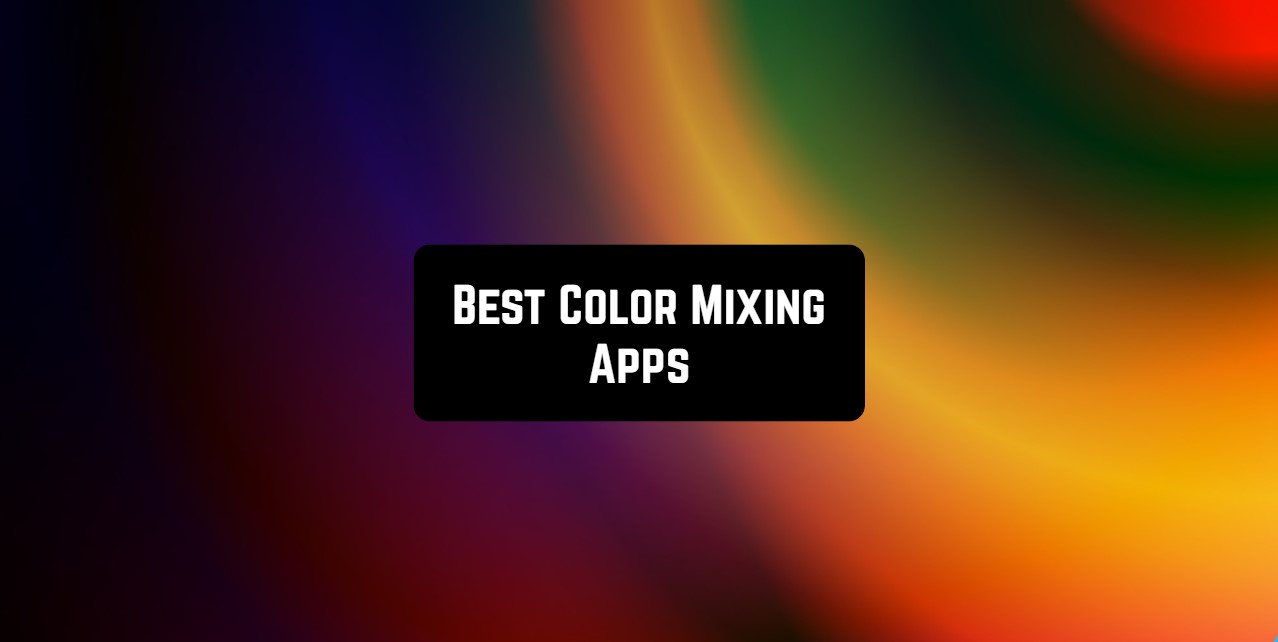 Mixing colors is fun. You can create a beautiful mix of them and set it as the wallpaper on your device. Or, you can use mixed colors as the background for photos or drawings. Express your creativity with the color mixing apps listed below.
You can even create a new color, but do not know its name. But there are hundreds of color names that you have never even thought of, and you can learn them by downloading one of the apps from the article about Best Color Identification Apps for Android & iOS.
Paleto – mixing colors
The pacemaker of this list is Paleto – an ordinary, but the incredibly convenient and stylish app for mixing colors.
First, you open the app and then go straight to the business. You can select the type of background – transparent, white, yellow, and so on. Each color has its code name in the app. Start blending various colors and see how it's changing as you are adding a new one. You can apply one color in several layers in order to add intensity.
You can also click on the "detect" section and you will see a beautifully mixed palette of colors. You can choose colors from there and also apply them to the main image. What is more, you can click on the small icon in the corner of the screen and take a picture of any object. The app will detect the color palette of the pic.
In the library, you can see the list of all the colors available along with their names and codes. The interface design looks elegant, but it would be hectic to call it user-friendly. There is no clear explanation for all the features presented at the bottom of the screen so the user will have to explore everything in an empiric way.
Another drawback of this app is that it has ads, and it pops up unexpectedly when you open a new section or color. Paleto includes in-app purchases.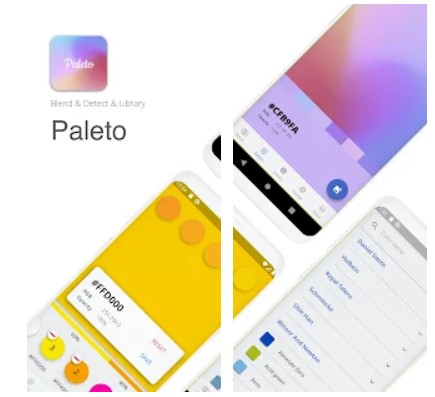 You may also like: 5 Best Sorting Color Apps for Kids (Android & iOS)
Real Color Mixer
One more color mixing app with a little more plain interface looks, but still including a wide array of colors. You can create an unlimited number of pallets and add any colors to them (up to 12). All the pallets will be displayed on the main page of the app. You are still able to choose any shade of any color, but everything is displayed in typical patterns and design. If you take a look at the screenshots you'll get what we are talking about.
And just like in the previous app, here you can upload the pictures and detect the colors on them. In general, everything is OK with this app, even though it has ads and built-in purchases.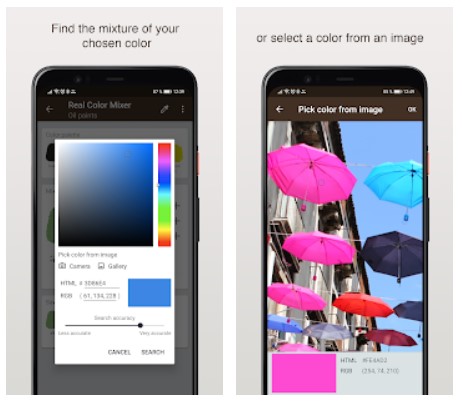 Color Mixer
An app with quite an obvious name, but a very captivating filling. When you first open the app you get to view the main menu, where you can choose whether you want to mix, unmix, or convert colors. There are also other features, such as color libraries or color detection.
In order to mix colors, the app will suggest you select from 2 different ones or it can choose random colors for you. After choosing the color itself Color Mixer will suggest you choose the shade of this color. Then, you will have to select the percentage proportion of each color mixed. One distinctive feature of Color Mixer is all the colors in the palettes are displayed in circles in pyramids.
All the mixed colors are saved in history. What is more, the app gives you an opportunity for color analysis – it can analyze any color and tell you what it consists of. Really fun! The only annoying thing about Color Mixer is that it has lots of ads, but it can be removed by buying a paid plan.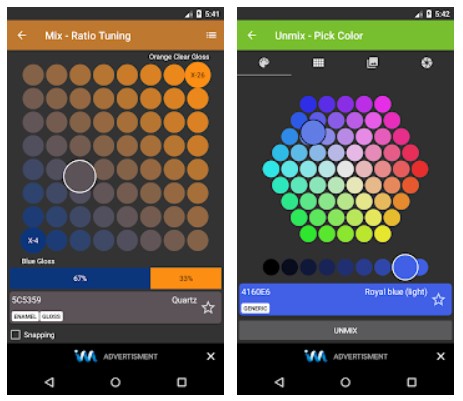 You may also like: 11 Best coloring book apps for adults (Android & iOS)
Pantone Studio
Pantone Studio app was mainly created to test color palettes on 3D objects, but you can use this app for mixing colors as well if you wish. You can create your own palettes that contain up to 5 colors each. Or, just like in the previous apps, you can upload pictures and detect the colors on them. What is more, you can extract colors from images as well.
In total, the app includes more than 10 thousand hues and comes with a 1-month free trial. Pantone Studio brings a number of coloring tools, such as sRGB, Hex, CMYK, Harmonies, and others. Moreover, if you want to can then upload the images to the Adobe Creative Cloud. Pantone Studio doesn't have any significant flaws, but sometimes hues don't look very accurate.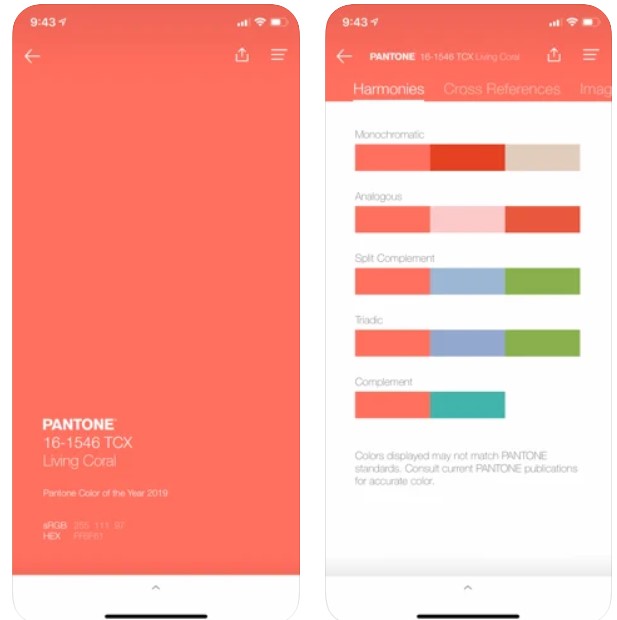 Baby Panda's Color Mixing
This is more a kids' app, but it brings a fresh vibe to this list. Now you don't just mix colors on your own – you got a cute panda sitting in the laboratory and putting colors together as you wish!
There are various missions where you have to mix different colors and get one needed at the end. A nice bonus here is that all the actions will take place at various locations during the game. For instance, in one mission you will have to mix magic potions of various colors. After that, Miumiu will be able to drink those potions and acquire magic skills, like invisibility and so on.
The game is presented in 2D cartoon graphics and it basically introduces the kids to the fundamentals of mixing colors. Of course, you don't expect to see a huge variety of them here, but for kids, it's quite enough. The game even has its antagonist – the evil mouse and you need to help Miumiu to mix the colors right in order to get away from the mouse too!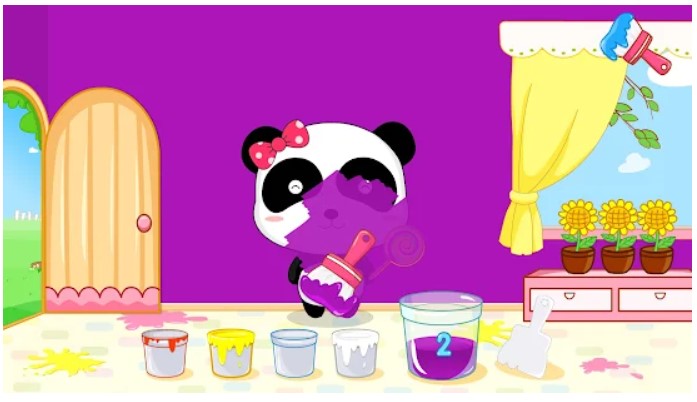 Mix Colors!
Another game and not just the regular app based on the idea of mixing colors. Everything is quite simple here – you got a big cup in front of you and you need to fill it up with paint. But you don't fill it just in the way you want – you got two buttons with two colors in front of you. At the upper corner of the screen, you see the result color that you have to obtain. Your task is to mix colors in the right proportions, otherwise, you fail the task.
What is more, your space for mixing color is limited. If you don't get the required color until the end of the round, your cup overflows and you lose the game. That's pretty much it about the game itself. The drawback of the app is that it has lots of ads that stop you from enjoying the game. But even despite this fact, it's quite popular on Google Play.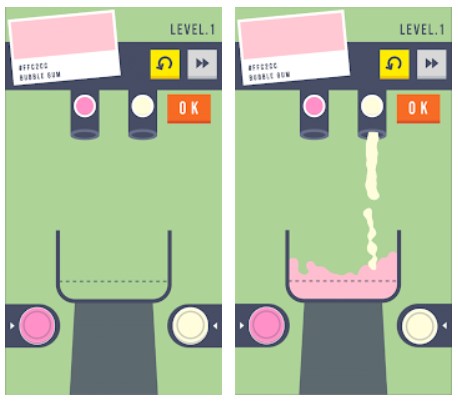 You may also like: 11 Best color texting apps for Android & iOS
Mix & Paint
This game is quite straightforward but that's the reason why so many people adore it. The idea is extremely simple – you got a color palette and a canvas with a pizza sketch in front of you. In order to colorize the sketch, you need to mix the colors to get the right ones. You mix them by dragging one to another and everything doesn't look quite aesthetically.
When your painting is ready, the level is completed. To some people, Mix&Paint might seem a useless game, but it has its own conception in it. The app contains ads. Also, the gameplay isn't that good overall since you have to draw with your fingers and it's impossible to zoom in on the image.