An auction is an exciting and intriguing process that results in you getting the item you want. Nowadays they are not as popular as they used to be, so it is quite hard to find them on your own. Yet, they still exist and allow you to get unique items at a bargain price.
These free auction apps for Android & iOS offer bidding on real estate, vehicles, and other items. This way, you're sure to find what you've been looking for.
If you want to buy new things and save your money at the same time, then try these best thrift apps.
Copart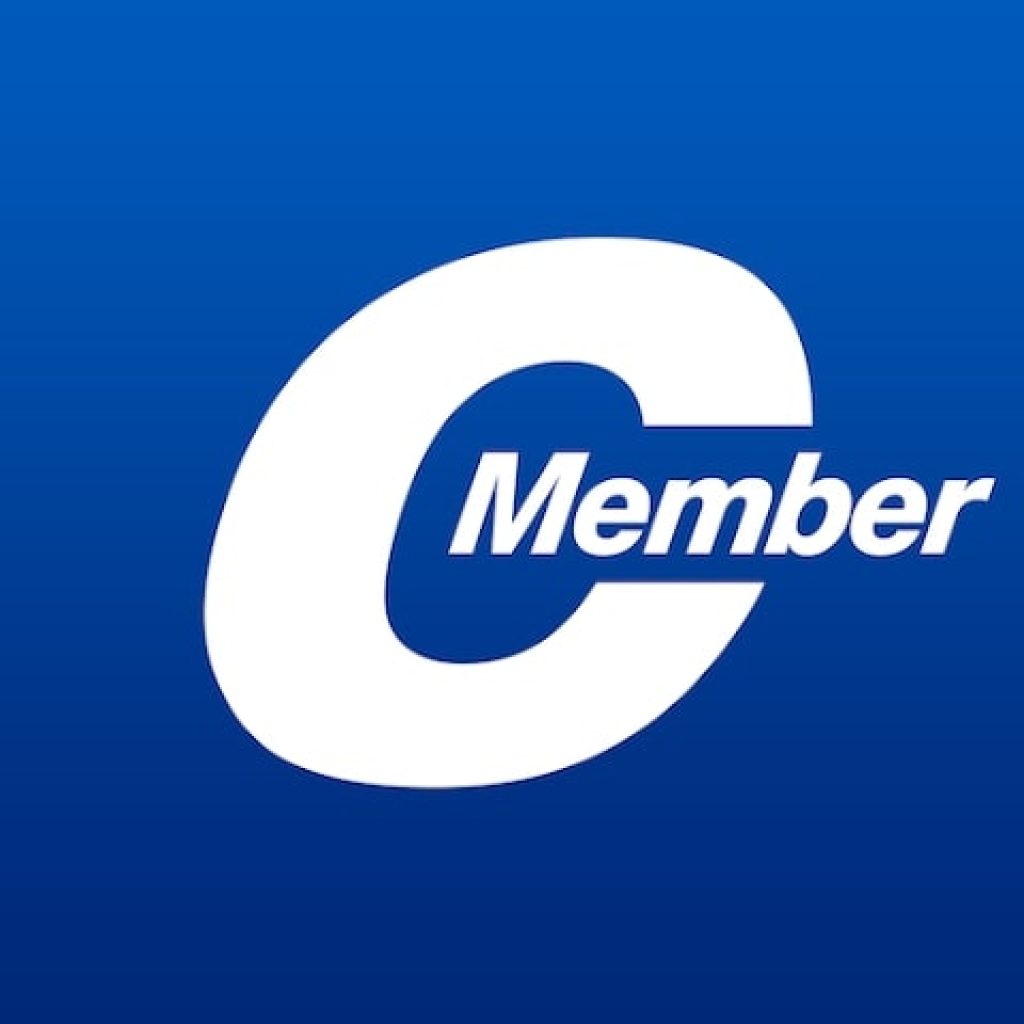 Copart is a vehicle shopping app that has a great interface. After downloading, you will be offered an introductory tour that allows you to explore the features and capabilities of the app.
There is a voice search and navigation menu for user convenience. The number of vehicle suggestions is more than 250,000. Based on your preferences, the app suggests a specific item that might interest you and lead to a deal.
Purchases take place in the auction mode. Full-screen photos and detailed vehicle information help you make the right choice. Bids come from owners and insurance companies.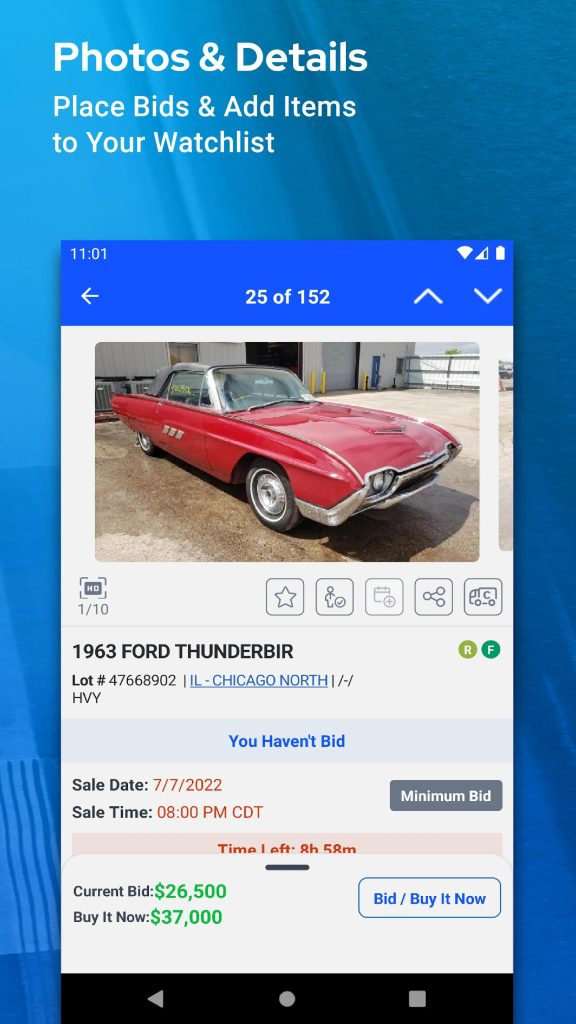 Auctions, where vehicles are bid by insurance companies, are available to users with Basic and Premier rates. They also receive notifications about the results of auctions in which they participated.


You may also like: 7 Free Stamp Identifiers (Apps & Websites)
Handbid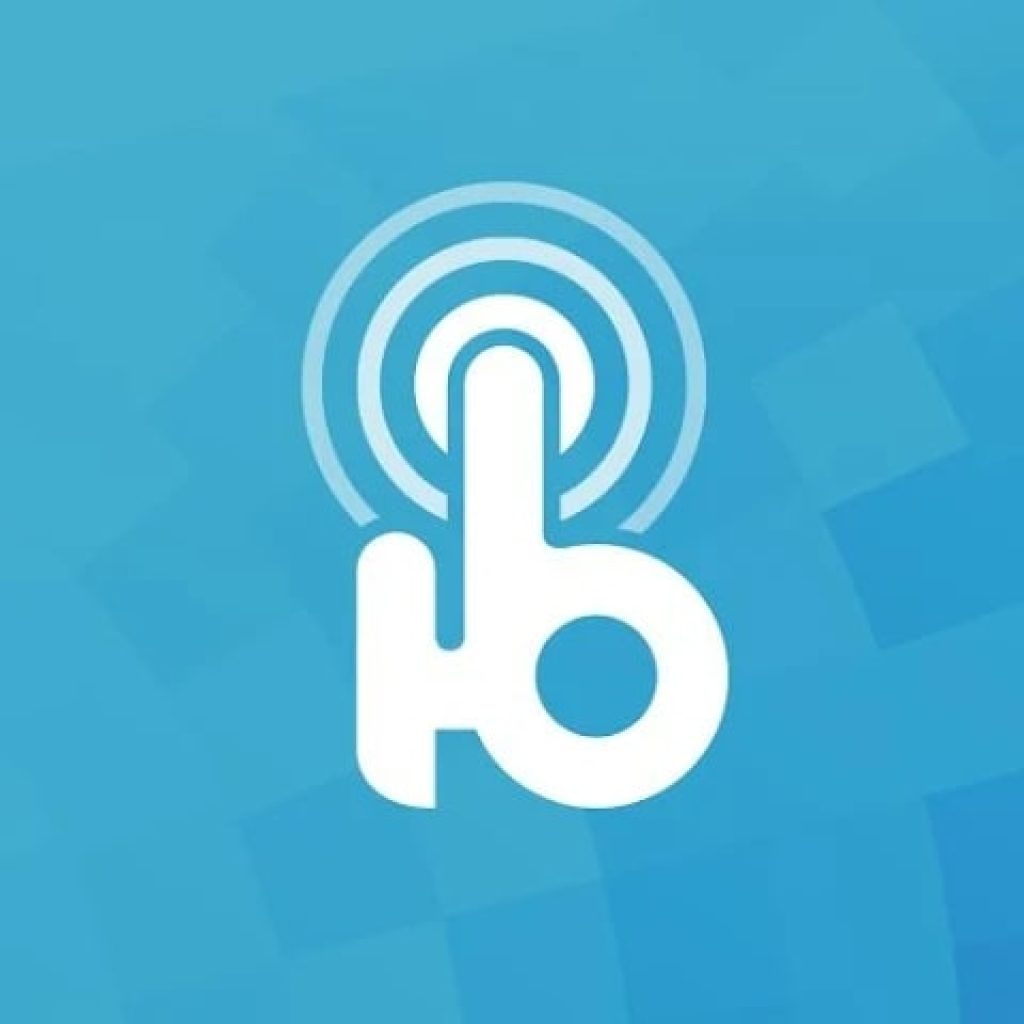 Handbid is an app for organizing and making purchases with the help of an auction. The app is handy and copes with its stated tasks. It provides its own platform for silent auctions.
Such auctions are conducted without an auctioneer. This is often for charitable purposes.
The customer service provides users with support, including technical support, for the auction. For the organizers of the auction, the app has a fee. There is a test-free version that allows you to test the functions and capabilities of the app.
The cost depends on the number and size of events you plan to hold. Buyers can also make transactions using the app. You can pay for the purchases made using the app or in any other way specified by the seller.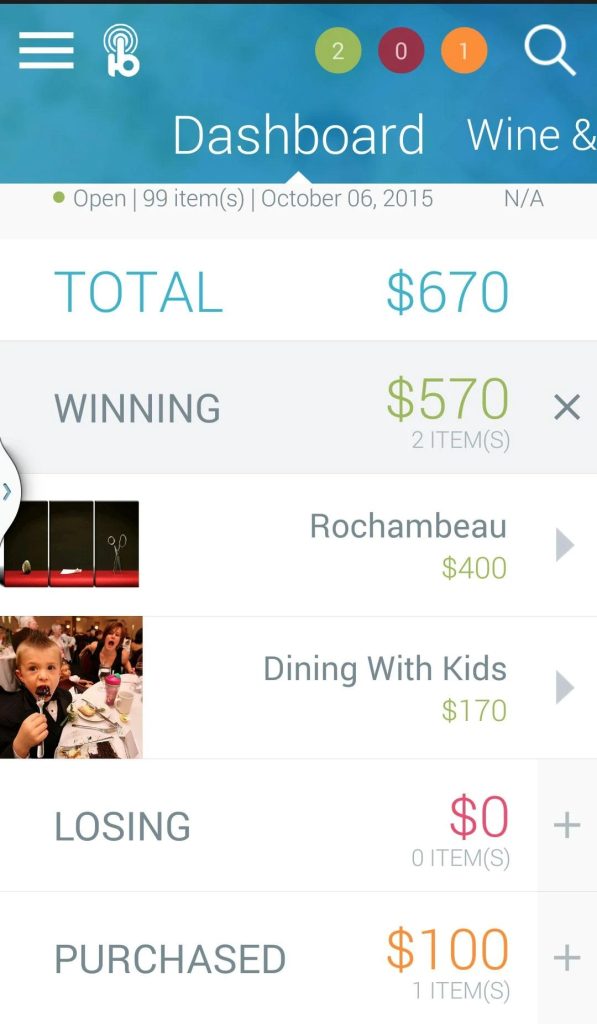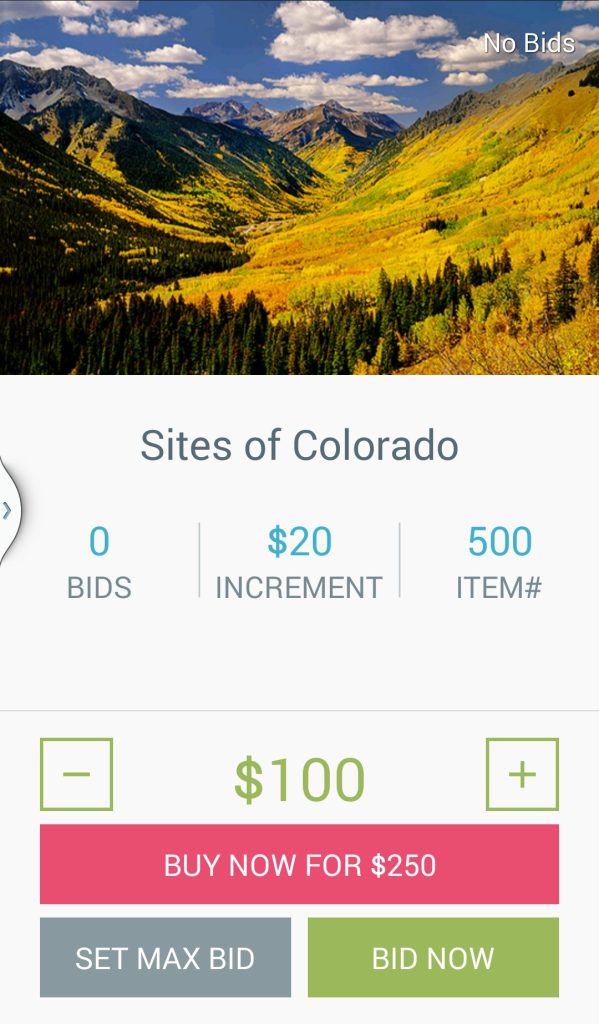 This app will allow you to organize any auction and help increase the number of participants.


Klever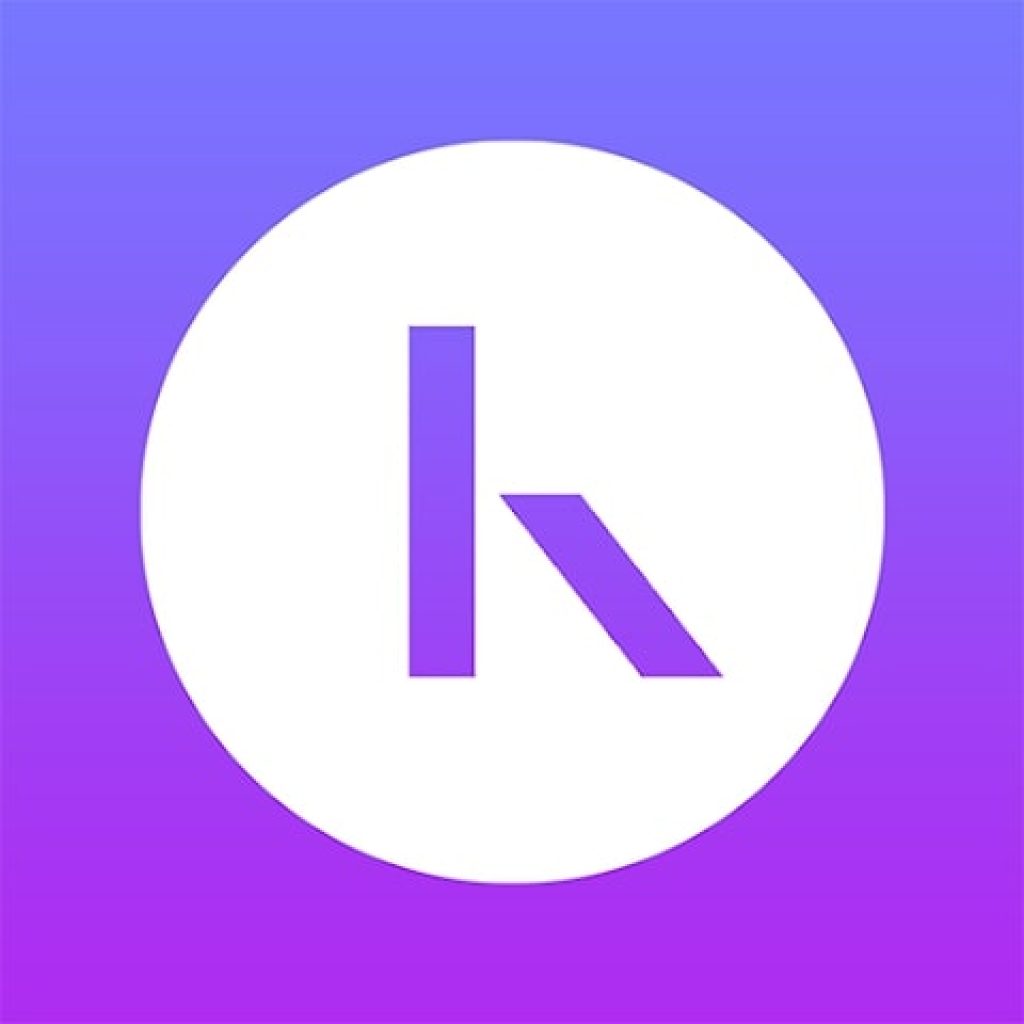 Klever is an app for participating and shopping in online auctions. The program is easy to use. Any user can take part in the auction. You need to click the "Bid" button.
Watch the auction, bid, and win. There is no charge for bidding. For those who want to take part in the auction, there are also opportunities to buy items.
You will be able to make a purchase of the desired item at a fixed price. The range of products offered is very diverse. You can buy clothing for the whole family and accessories.
For sports enthusiasts, there is an opportunity to buy fitness equipment at a bargain price. It is also possible to buy electronics and many other products.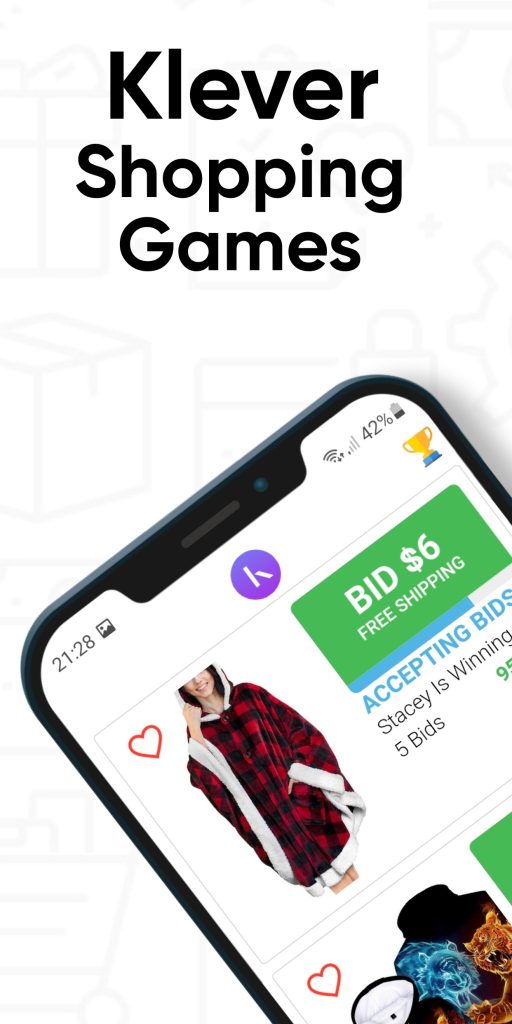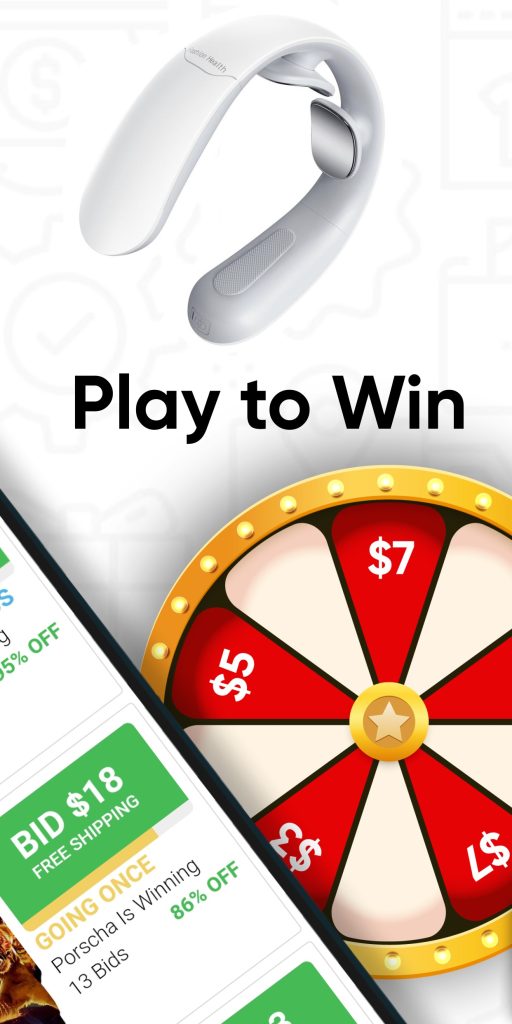 The size of the discount in some cases can reach 80%. This makes the app an indispensable assistant for bargain shopping. You can also use the app to pay for goods and track their delivery.


Penny Auctions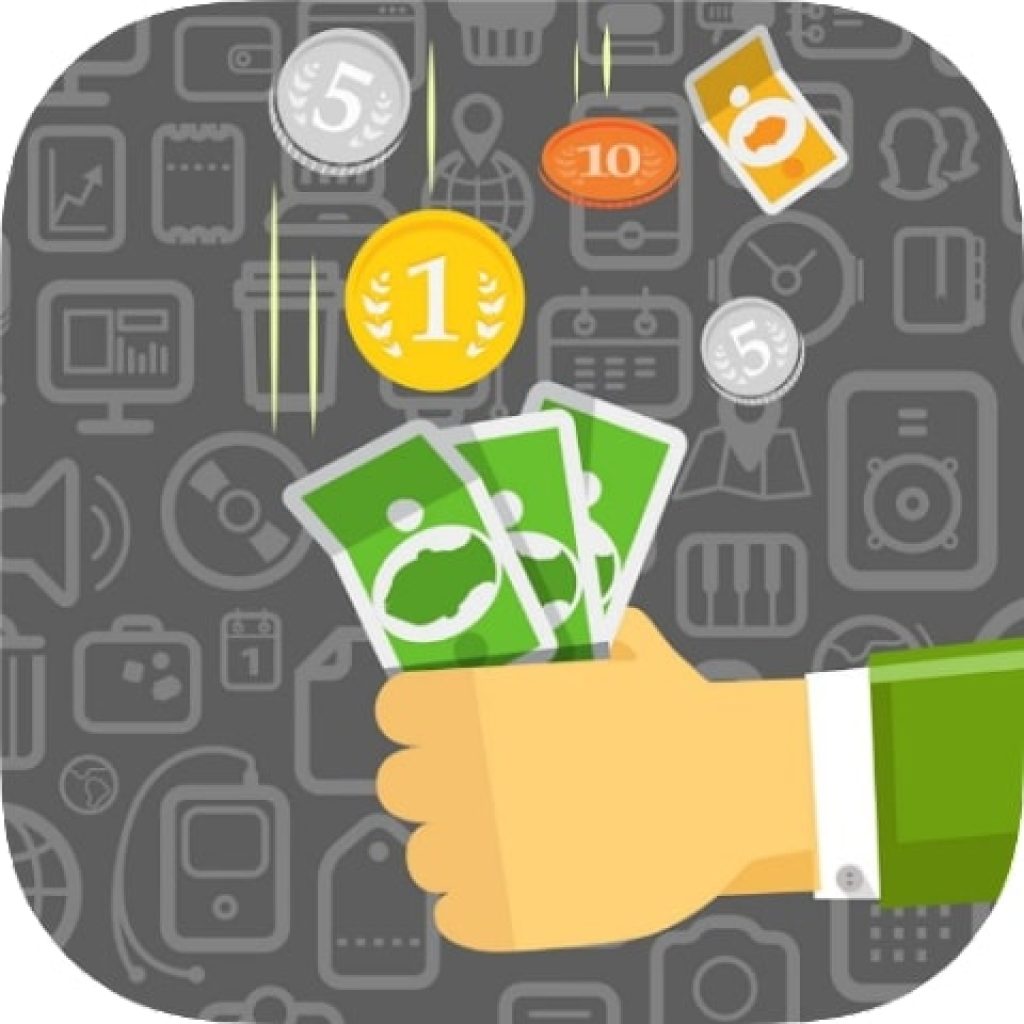 Penny Auction is the ultimate shopping app. Unlike other similar apps, it allows users to shop at great discounts. It works on the principle of a penny auction.
To be able to make a purchase, you need to buy a bid package. You then bid on the item you like and wait for the auction to end.
Each subsequent bid restarts the timer and gives you the opportunity to continue the auction and offer your price to other bidders. If your bid was the last bid, the item is yours.
Losers also have the opportunity to buy an item but at a different price. To do this, you must use the "Buy It Now" offer. Delivery for buyers is free and fast enough. What's important, only new goods in the manufacturer's packaging take part in the auction.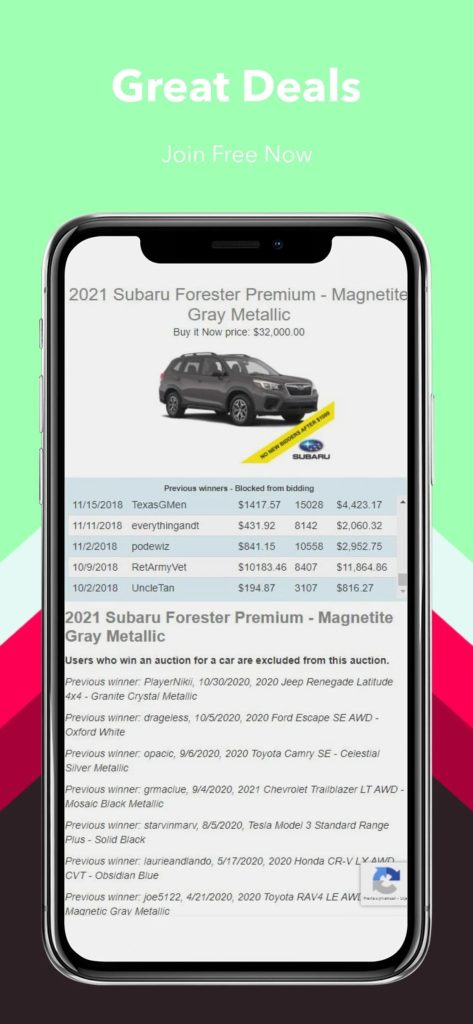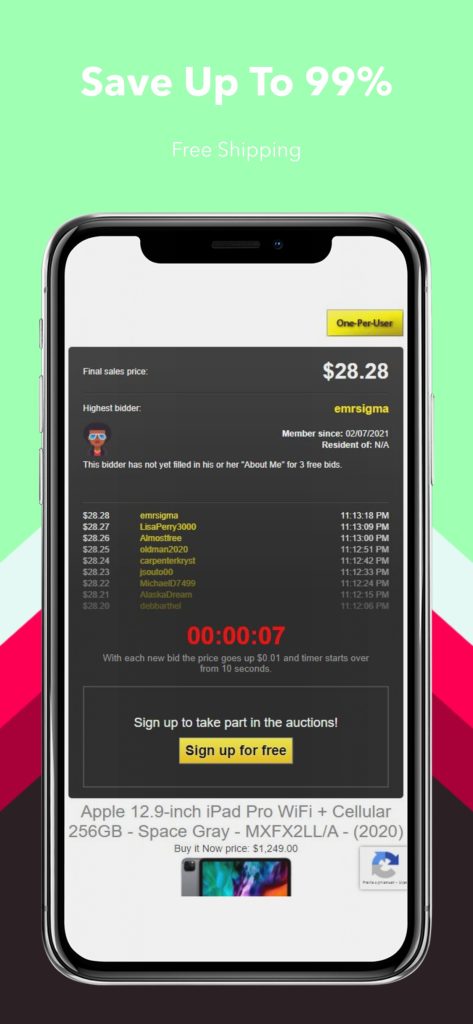 The selection of goods is wide – from electronics to gift cards. The app has a support service and a 24/7 chat room. You will get answers to your questions and support if you have difficulties.

Auction.com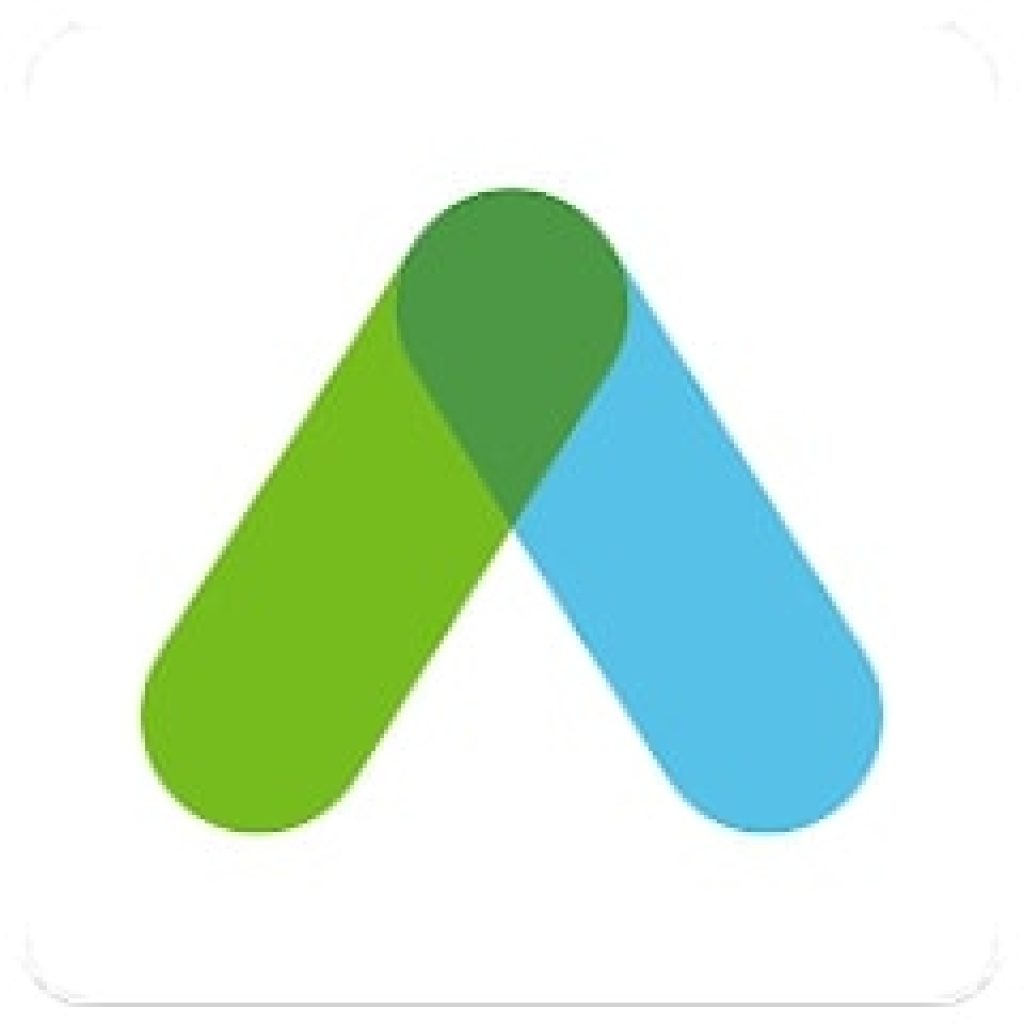 Auction.com is an app for buying real estate through an auction. Real estate for sale is put up by banks. The number of exclusive offers is more than 25,000. Properties are located in the United States.
Users can get all the necessary information about the property they want to buy. On the page of information about the object, the main characteristics are indicated, and there are photos.
If you need more information, you can get it from an agent or broker. A convenient filter system allows you to quickly find the exact object you need. You can select items based on features or location, auction date, or other preferences.
Users can bid from their mobile devices, in real-time. There is a feature that allows you to get information about the status of the auction for those objects that you have marked.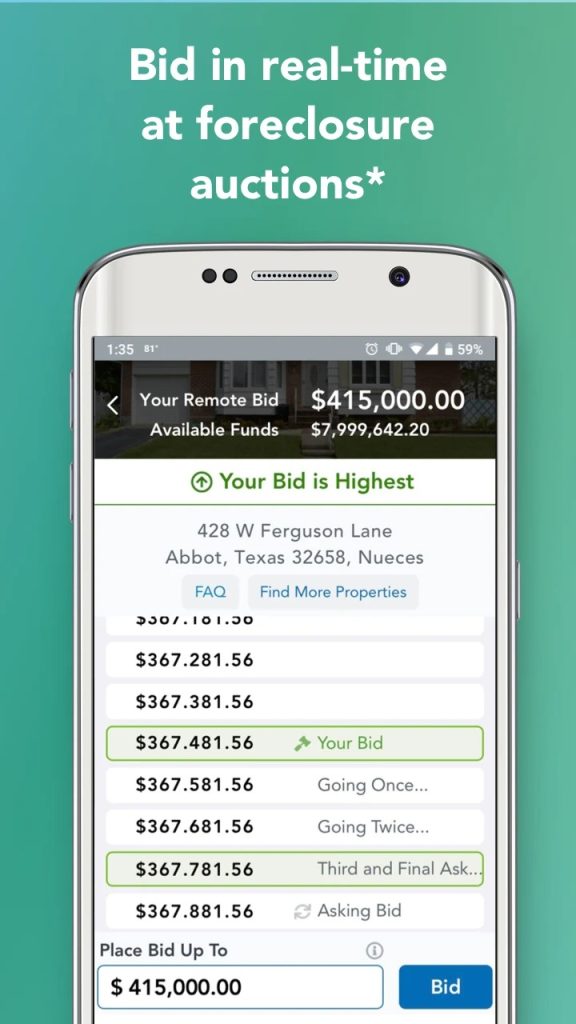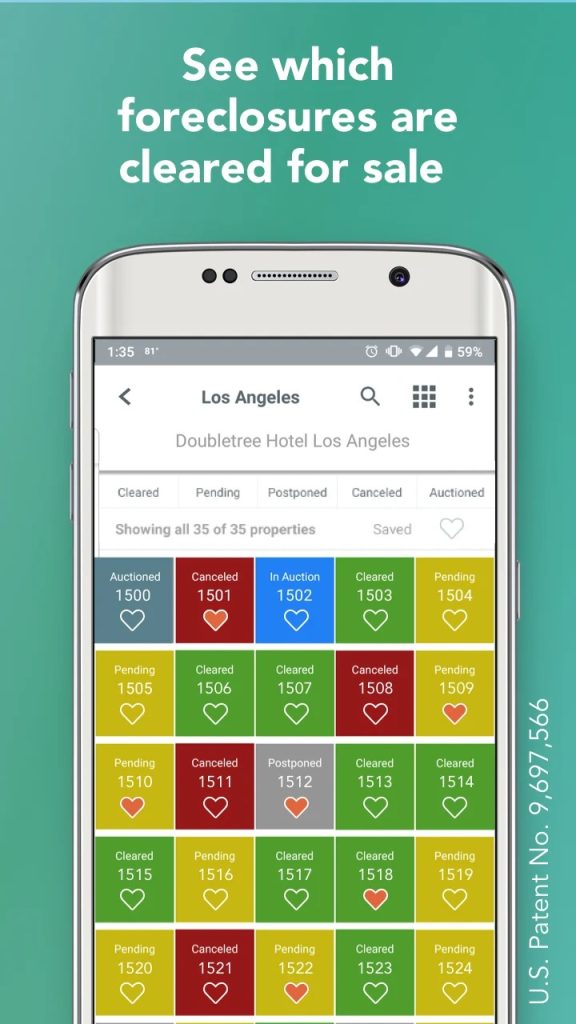 The app is handy and meets the stated characteristics. Really helps to find the property at an attractive price, without extra effort and time.


AuctionZip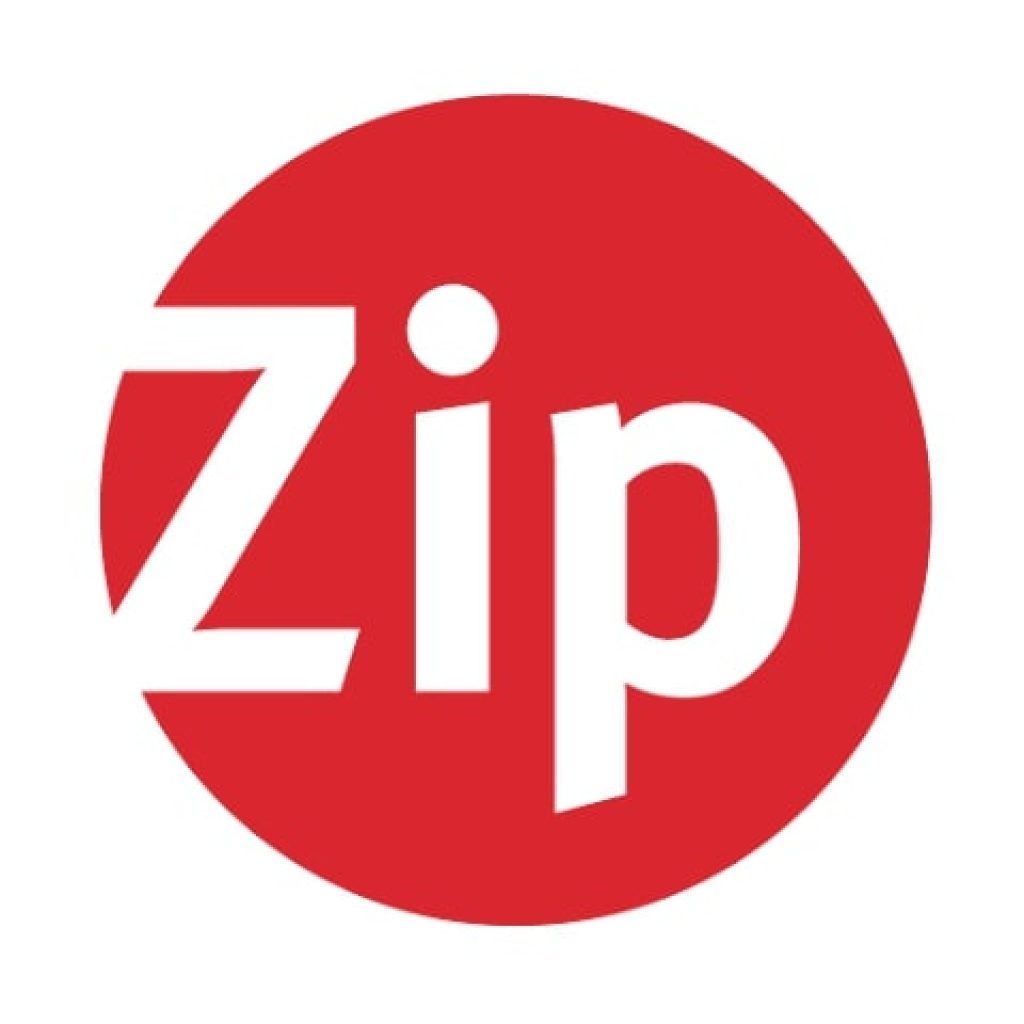 AuctionZip is an auction app. With the app, you can search for and take part in online auctions all over the world on your own.
The app will offer you local auctions within the United States. The selection of auctions is impressive – over 25,000. Every week you will be offered new items.
The program is easy to use. With the search engine, you will quickly find an auction you are interested in. Participation in the auction is simple. All you have to do is register and make a bid.
The app allows you to keep track of the number of auctions you need and manage them in your account. Bid and buy items of interest – from cars, guns, and real estate to art and antiques.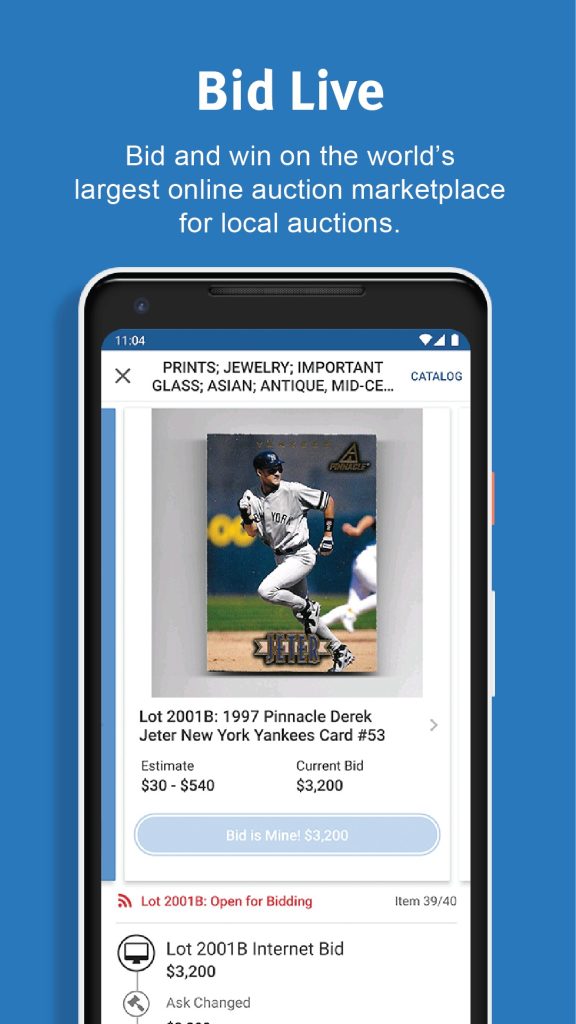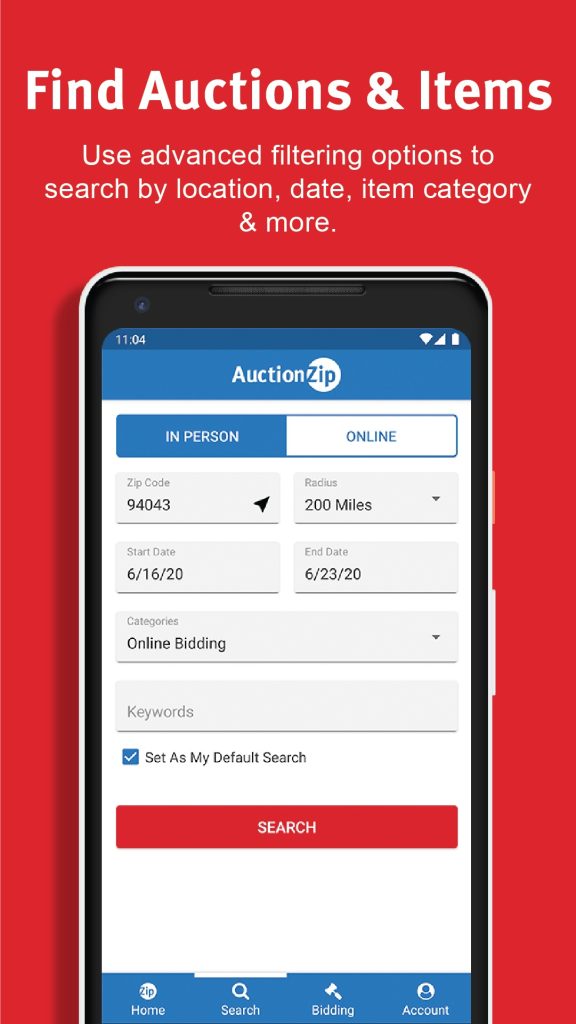 It could also be commemorative coins or other collectibles. Keep track of what unique items are for sale near you and win an auction to buy them.


You may also like: 11 Best Apps for Real Estate Agents (Android & iOS)
Xome Auctions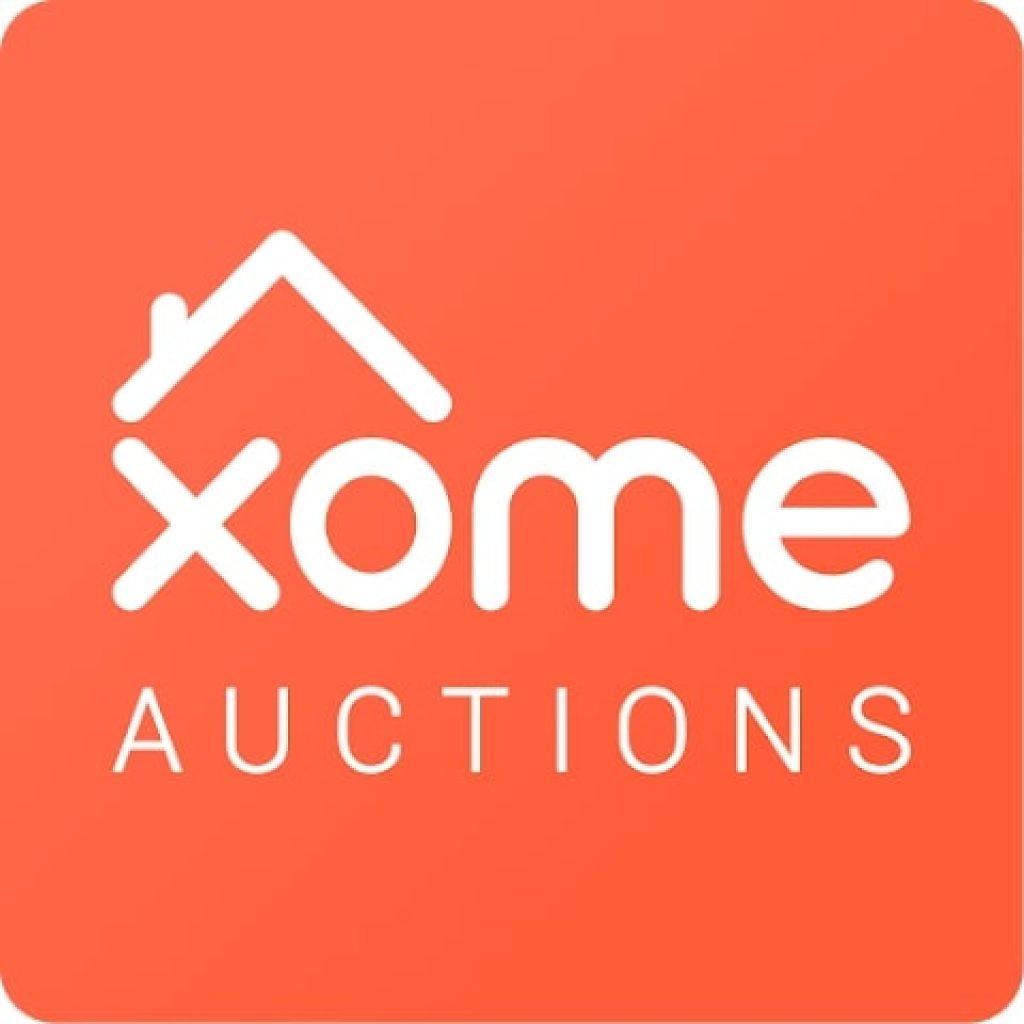 Xome Auctions is an app for buying real estate by auction. If you are a property owner or investor, the app will help you run your business. It is easy to use.
A filter system allows you to quickly find the property you want. You can search by location or property characteristics and other information.
The history of prices for a particular property will be available to you. This will allow you to estimate the benefit of the current value and determine the size of your bid.
You will be able to receive notifications about the progress of bidding on the property you are interested in.
The entire app feature set is available to every user. This distinguishes it from similar apps where many features are available only as part of a certain paid subscription rate.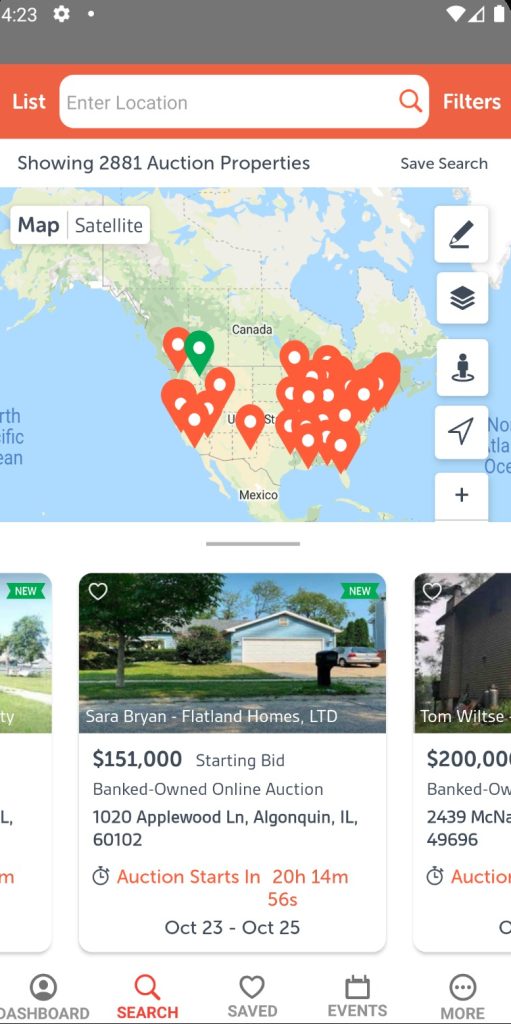 If you win an auction and have an electronic signature, the app allows you to sign a contract. This is convenient and saves time.


Tophatter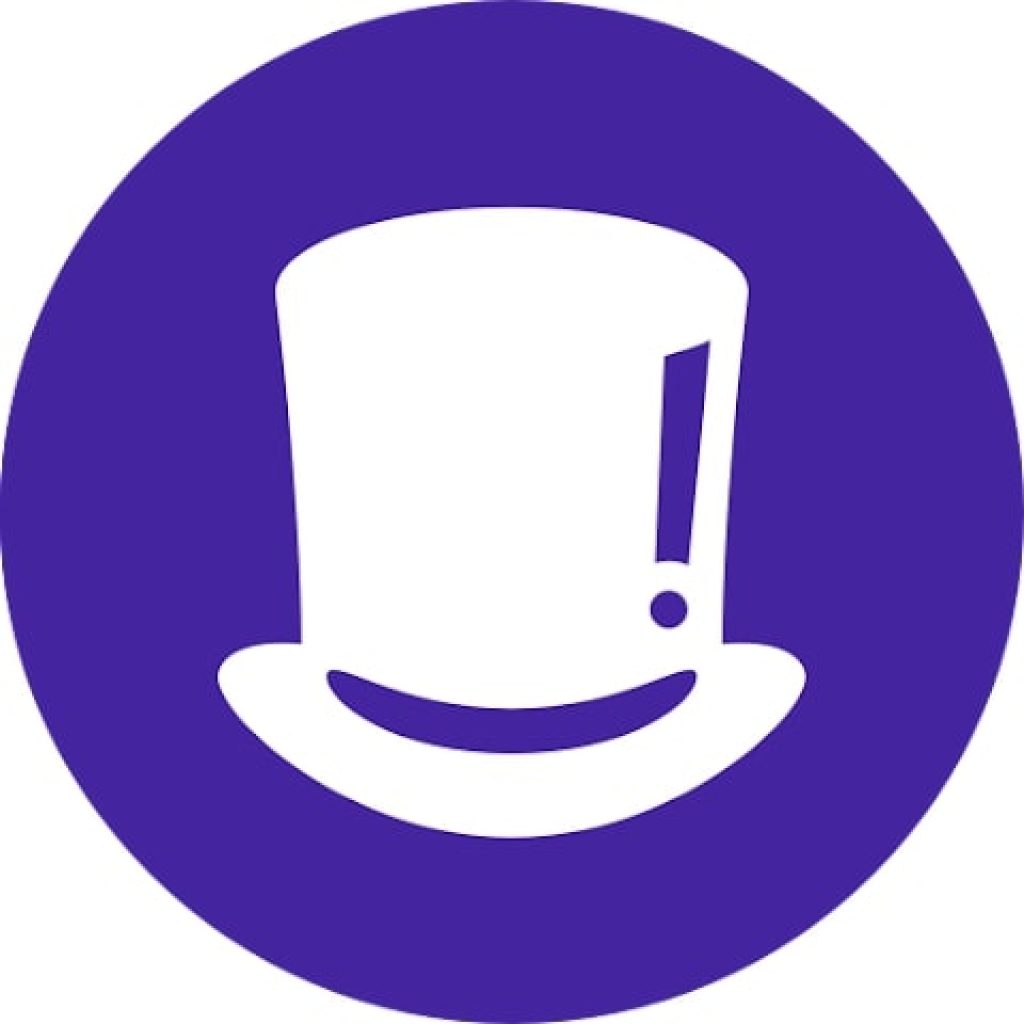 Tophatter is a shopping and auction app. It's easy to use. Shopping is easy. The app is updated regularly to reflect the requests and needs of more than ten million users.
You'll be able to shop even if you're only a dollar away because some deals start at that amount. Users of the app have the opportunity to make purchases with the largest benefit.
You can take advantage of one of three shopping options. Buy an item in an auction for a fixed price or an offer that is available for an hour.
There is no charge for what you bid on. Only pay if you win the auction. This pricing policy allows users of all budgets to shop. The amount and range of goods were pleasantly pleased.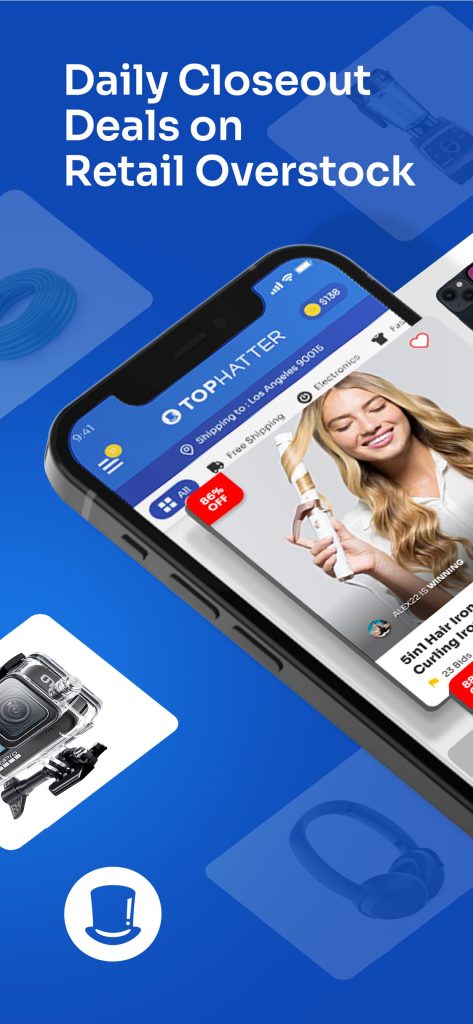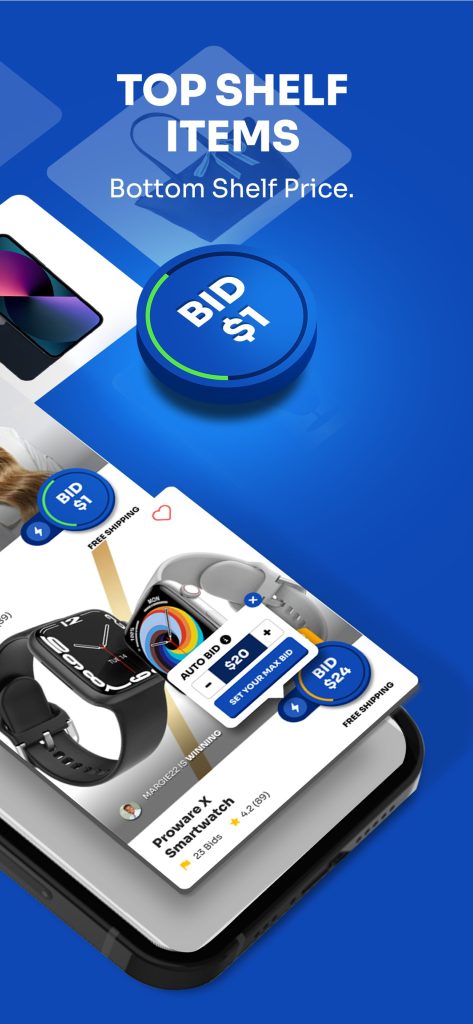 You will be able to buy gadgets, clothing, gifts, and more. If you like excitement and shopping, you will definitely like the app.


IAA Buyer Salvage Auctions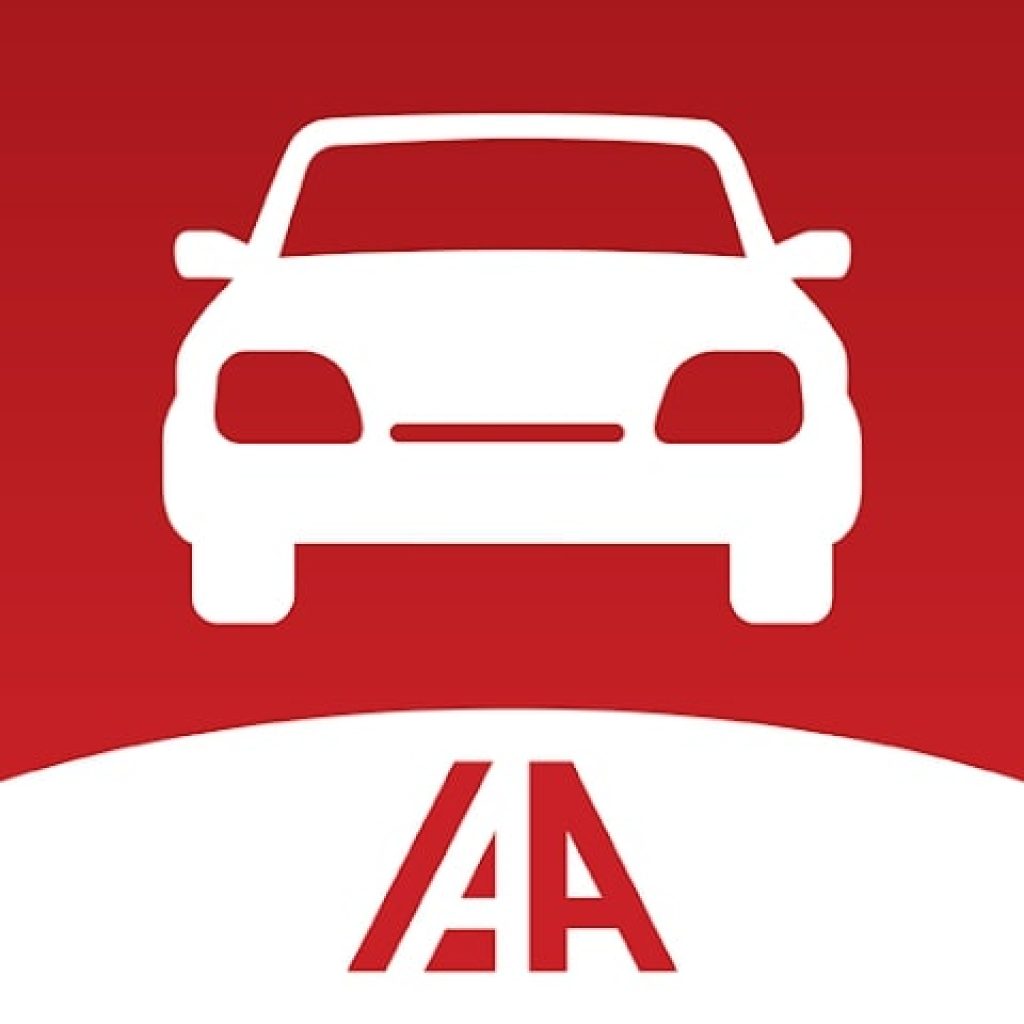 Users of this app can take part in auctions for vehicles. Auctions feature used cars that have minor damage or have been recycled.
A convenient search system will allow you to quickly find exactly the vehicle you need. You can search for a vehicle by model, interior or body color, year of manufacture, and other criteria.
You can search without creating an account. To take part in the auction and get access to some of the features you need to create one. Every auctioneer wants to know exactly what they are buying.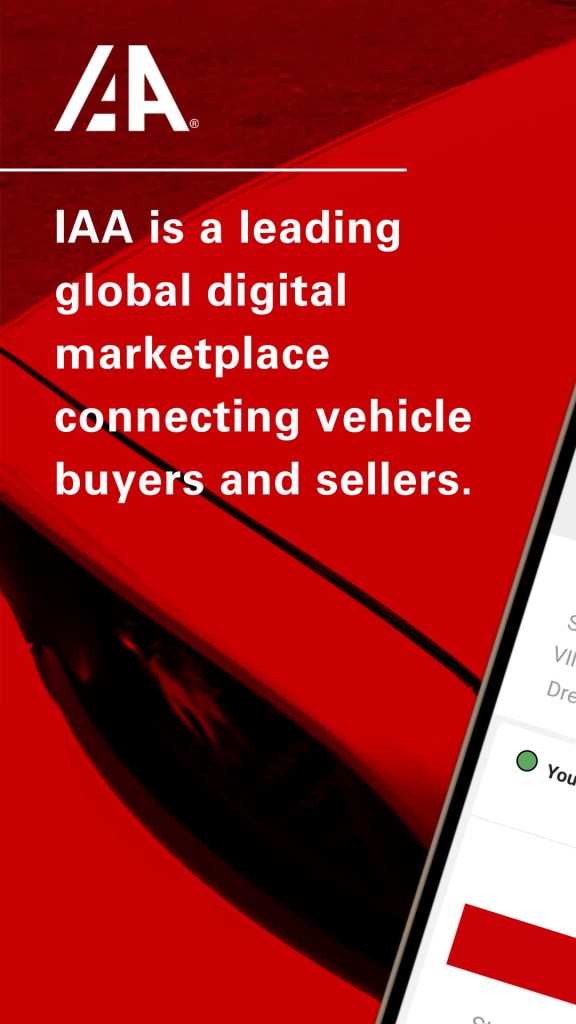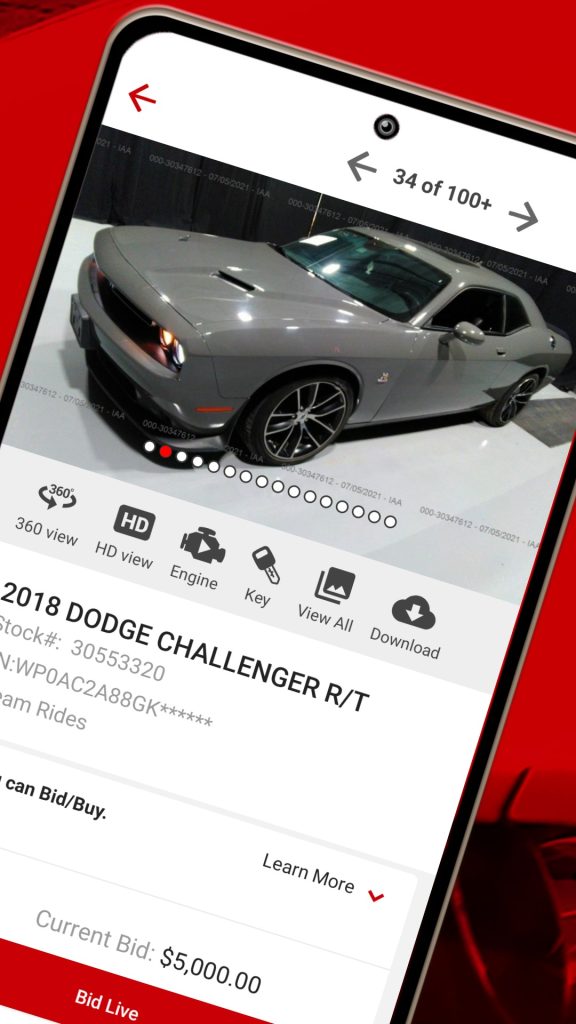 The app allows you to get full information about the vehicle. You will be able to see its high-resolution image and hear the engine running. With the app, you can pay for the vehicle if you are the winner of the auction.


DealDash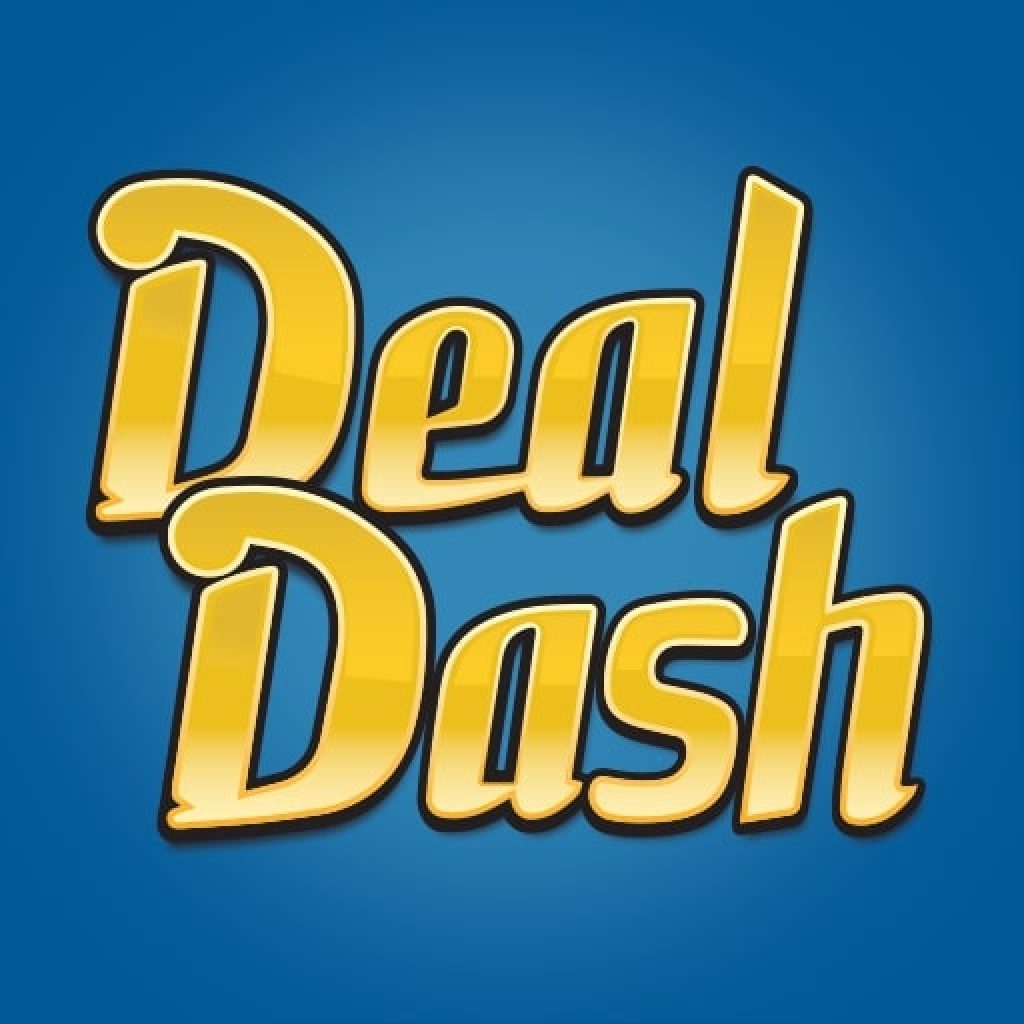 DealDash is an app for participating in online auctions. Easy to use, with a good interface. All the goods participating in the auctions are new, with a manufacturer's guarantee.
Users have the opportunity to buy original goods at a very attractive price. In some cases the savings can be up to 99%, that is, you will receive the product almost for nothing in relation to its market value.
Delivery of the goods is free of charge. You can view upcoming auctions. If you are interested in something, you must buy a bid package to take part. Each auction starts at 0. The bid a bidder makes is one penny.
If the bid is made on time, it extends the auction by ten seconds. Other participants have the opportunity to offer their own bids. What adds excitement and intrigue is that any bid can be the last one and lead to victory.
If you didn't win, but want to buy an item, use the "Buy Now and Bid Back" feature of the app to do so. The cost of such a purchase is determined by the auction.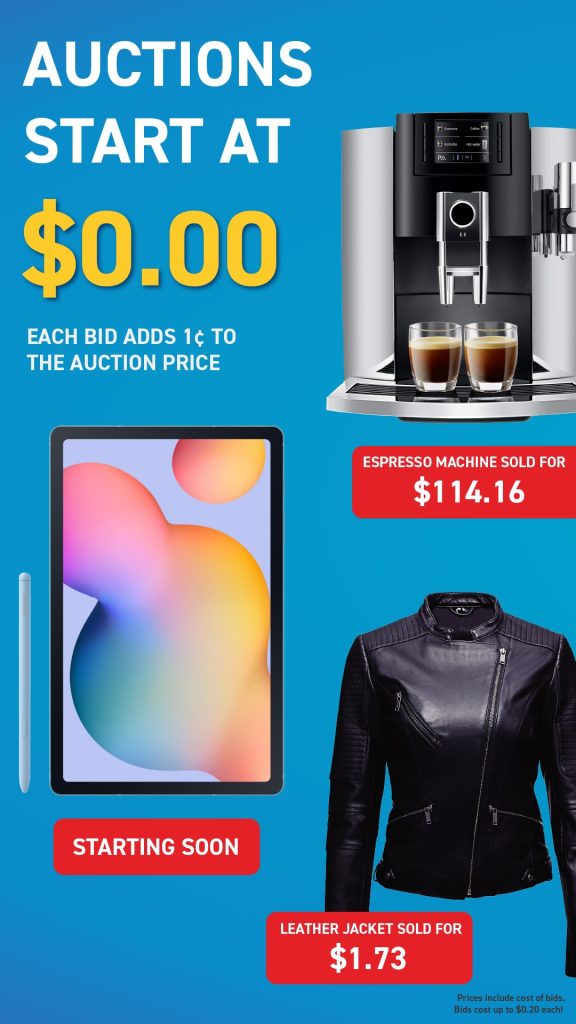 Download the app for a chance to experience the excitement of bargain shopping.


You may also like: 8 Free Giveaway Apps to Get Stuff (Android & iOS)
LiveAuctioneers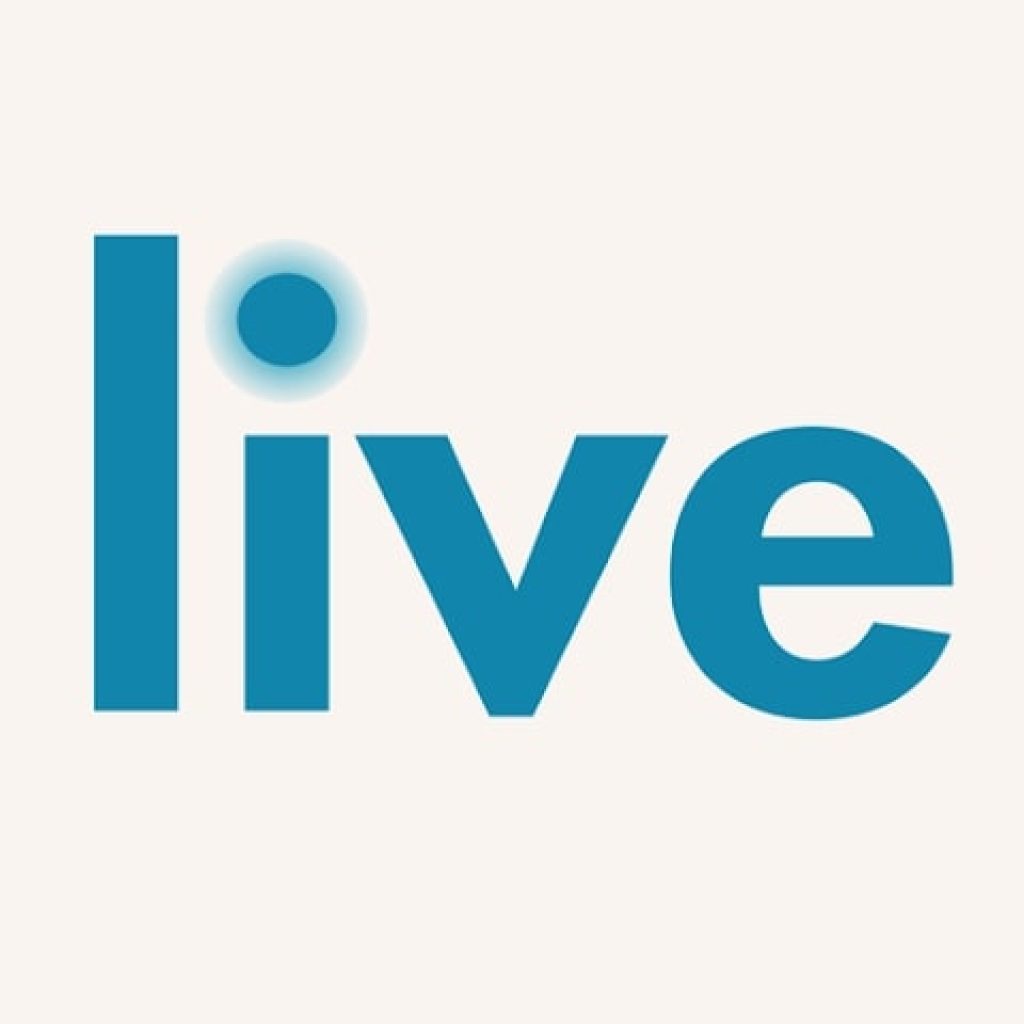 LiveAuctioneers is an app for shopping for art and antiques through auctions. The app has a quality interface. It is easy and convenient to use. The auctions are specialized. New items appear daily.
The number of auction organizers represented on the platform is over 5,000. If you collect or want to buy art or luxury items, this app is definitely for you.
The filter system allows you to browse and search for items by category. There is information and photos for each item. If you have any questions, you can contact the auction organizer and get the information you need.
Registration is required to take part in the auction. You can get information about current and planned auctions. You can bid before or during the auction. Bids are made in real-time.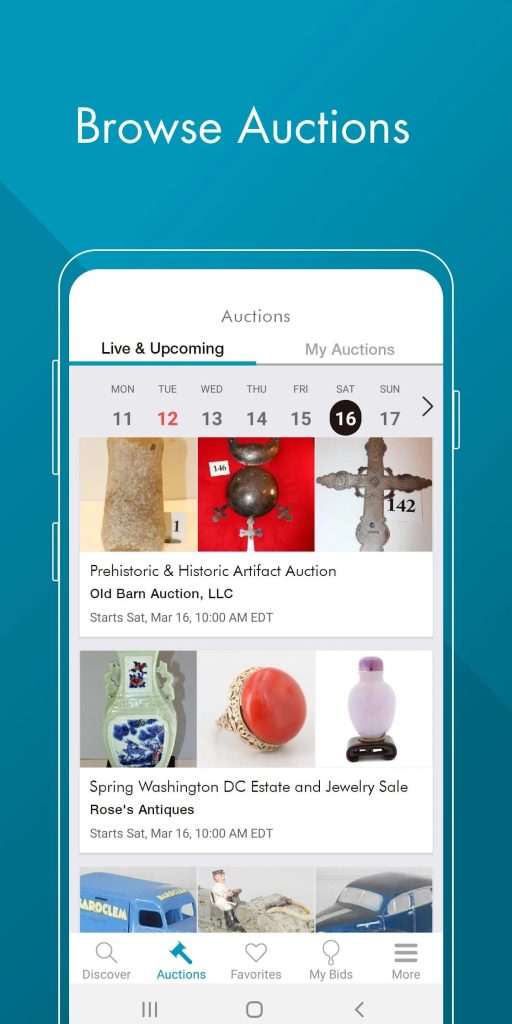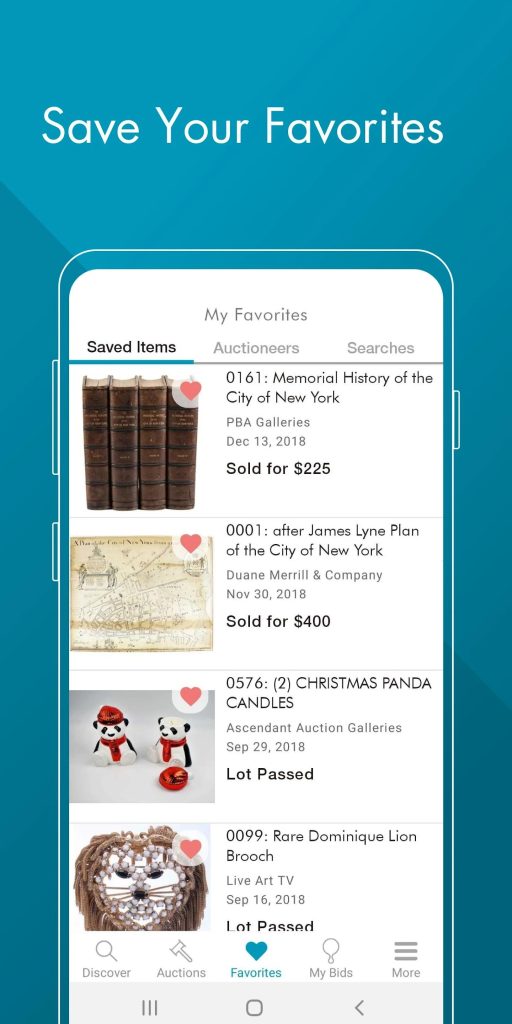 Also, users can access the database of sold items. It will provide information about the sale price and understand the possible value of similar lots. Items purchased with the app can be a profitable investment. The value of many of the items presented will increase over the years.