We all are facing the challenge of productivity nowadays – and that's why we love everything that allows us to be multitasking. Floating apps are a great decision when you need to solve any task on your smartphone quickly and you need to open several apps for that.
By the way, if you want to explore more tools and apps that will allow you to be multitasking – you should explore the article about Free Multitasking Apps for Android – do several things at once!
Floating Apps Free (multitasking)
The first tool in our article is Floating Apps Free developed by LWi s.r.o. The app allows users to open multiple floating windows and accomplish plenty of tasks without closing the current window.
Floating Apps Free contains over 41 floating apps – e.g. Browser, Notes,
Document Viewer, Calendar, Facebook, Calculator, Contacts, File manager, etc.
After downloading the app, it will provide you with quick guides and demand several permissions. Thereafter, you will get to the homepage containing extensive options.
Click on the Applications section to add the required app windows on the screen. You can also modify their size or move them.
Moving on, users can also generate their own floating apps from widgets and URLs. For this, select the My Applications section and tap on the + button. Then, the app will require you to pick the desired option – create a popular app, URL, or widget.
If you want, you can even turn ordinary apps into floating ones. Moreover, users can also enable a floating icon to acquire instant access to the floating apps.
But in case you want to have momentary access to the recent apps and shortcuts, then you should attune the floating menu. Herewith, you should set up background color, position, size, and additional settings.
With Floating Apps Free, you can forget about constantly switching from one app to another one!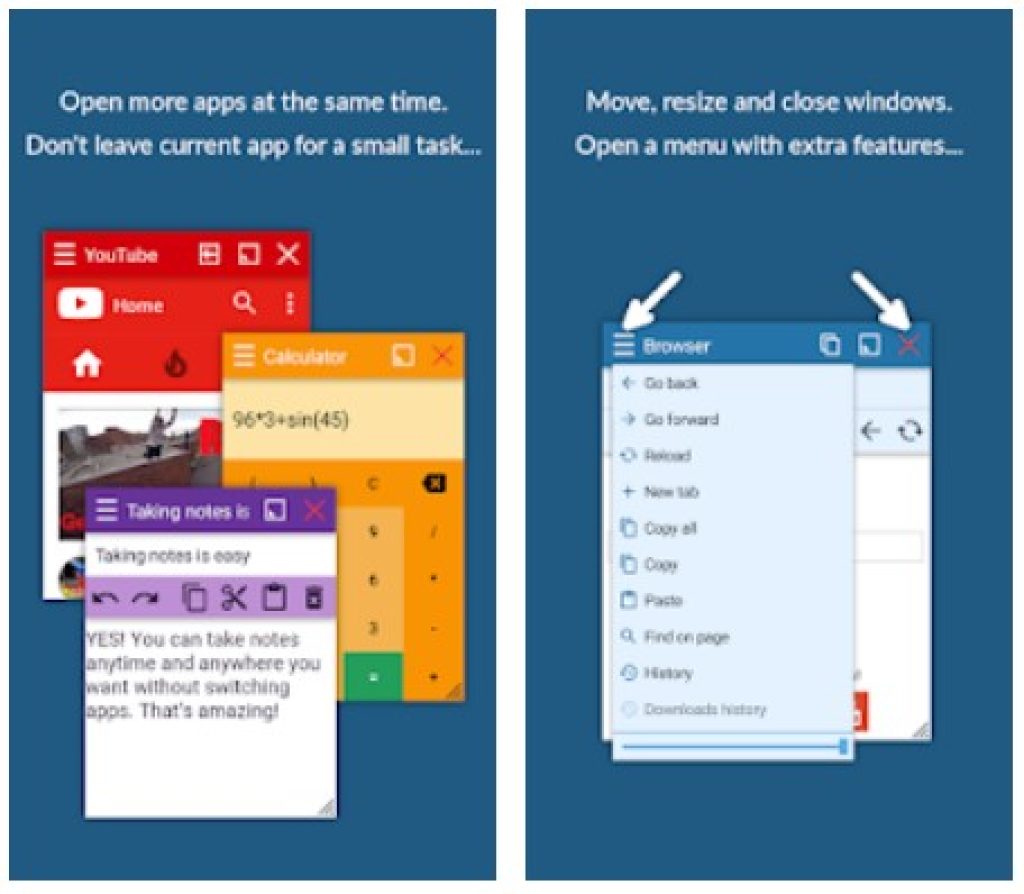 You may also like: 11 Best Apps to Hide Apps for Android & iOS
Overlays – Floating Launcher
In Overlays, all the users can carry out multiple tasks at the same time. The introductory procedure is similar to the former app. Overlays will ask you to enable a few permissions and then you can check simple guides.
Overlays app is loaded with numerous floating tools – e.g. Weather, Clock, Timer, Calculator, Screen Filter, etc. When you are transferred to the homepage, you will find a few sections on the bottom of the screen – Launcher, Profiles, and Sidebar.
On the Launcher page, the first thing you need to do – pick all the preferable applications and they will be displayed on the screen straight away. Next, you can fine-tune the floating apps as you wish – adjust size, position, colors, etc.
In case you want to apply more floating tools on the screen, just tap on the + button bottom right. You can create them from the website, widgets, or folder.
In addition to the aforesaid, the app comes with an integrated sidebar mode. As soon as you enable this option, it will appear on the left sight of the screen. Just swipe the edge to obtain access to the floating apps.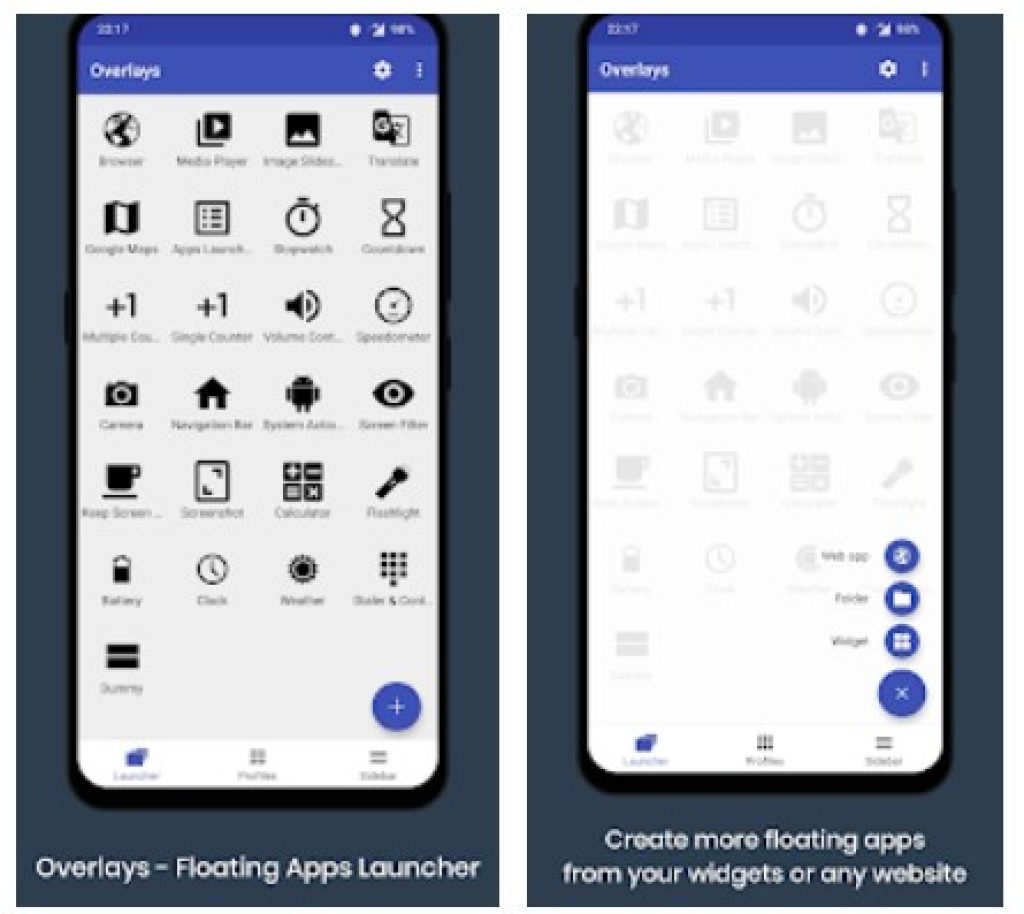 FloatOn
FloatOn is a top-grade application that can be floated above any app.
First of all, we would like to mention that this tool is extremely lightweight, so the installation will not last too long.
Once you have opened the app, you will find the bottom toolbar that constitutes all the options. So, let's read more about them!
In the Clock section, you can put the clock on the top of the screen and use it even as a time-second counter. Plus, users can also attune the clock's appearance by adjusting its color, background, time format, etc.
The second section stands for the real-time data such as network traffic, CPU usage, battery level, free storage, etc. Moving on, the Quotes section allows users to create notes and customize their color, alignment, background, etc. And the last one contains a built-in timer and stopwatch.
Moreover, FloatOn features a minimalistic interface, as there are not any redundant functions and all of them are located next to each other. Highly recommended!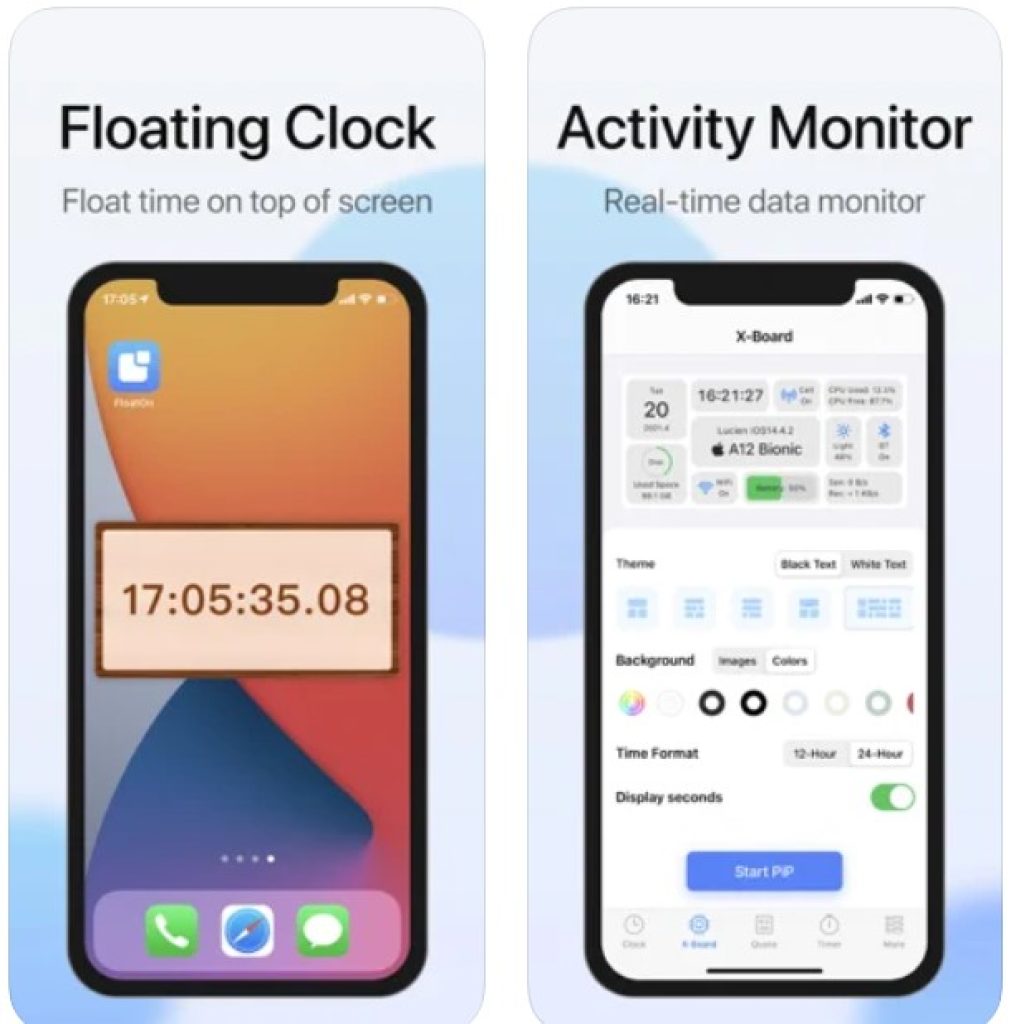 Floating apps — Multitasking
Do you want to watch videos on Youtube, chat with friends and take notes simultaneously? It can sound unreal, but our next tool will help you to execute all these tasks.
As in the mentioned above tools, Floating apps will first ask you to provide a few permissions. Thereafter, you will get to the extended list of apps – e.g. Notes, Barcode Scanner, Voice Recorder, Timer, Youtube, and so many others!
The major task here is to select the most opportune ones and they will appear on the screen. Moving on, the app also comes with a Dashboard section that allows users to modify colors, change the layout, and customize other parameters.
However, we have to admit that some users find the app's interface a little bit outdated which can be considered as a significant drawback.

You may also like: 5 Best SWF Player Apps for Android & iOS
Float Browser
Float Browser is a full-featured tool that enables users to monitor multiple web pages at the same time. The application is always located on the top of the screen, so it will not divert you from working.
When you enable all the demanded permissions, you will have to click on the large round button. Then, the application will prompt users on how to manage it.
Users can always shift a floating window. For this, they should touch the top of the window. In case you want to delete the app, drag it to the bottom of the screen and it will automatically disappear. Furthermore, you can modify the size of the window to the tiny one – just drag it to the left/right side.
On the homepage of the screen, you will find a search bar. Insert the data you are looking for and you will get to the floating window straight away. Moving on, Float Browser allows users to customize a wide range of settings – just click on the three points button on the top of the screen.
In the Settings section, you can clear search\visit history, hide the main page while opening a window, and so many other valuable things!
In comparison with other applications, Float Browser does not contain any ads.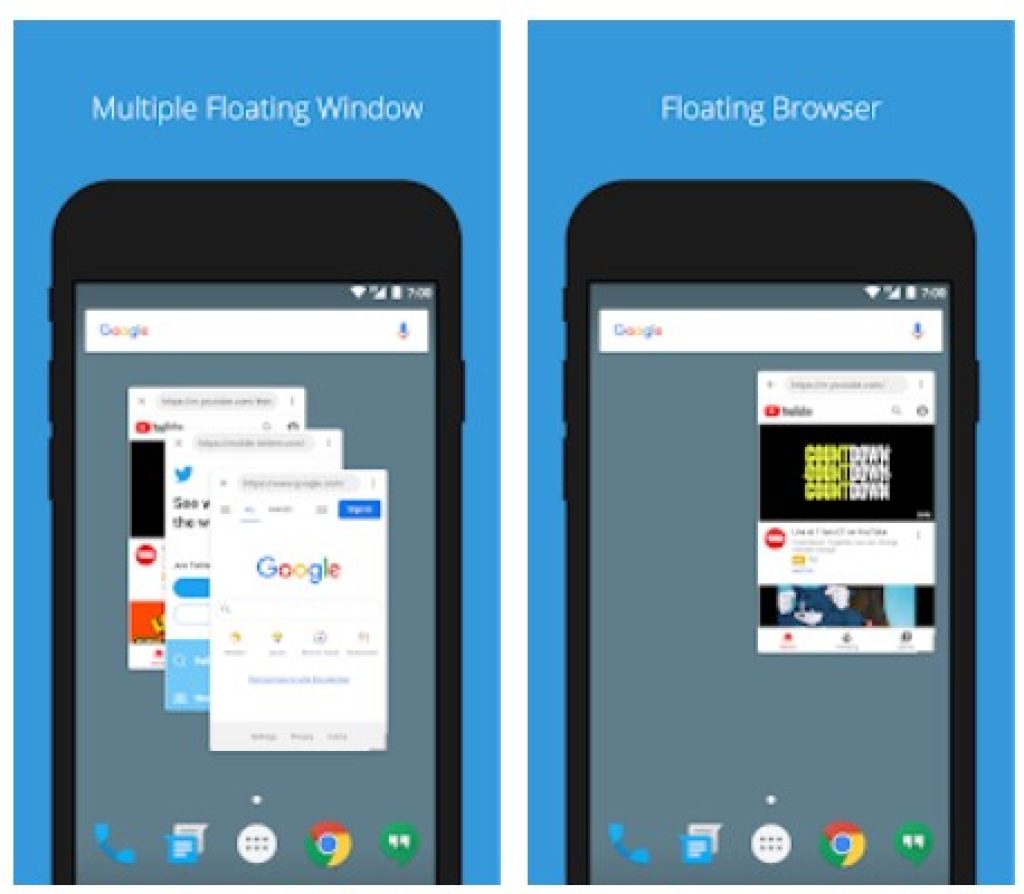 Floating Bar V40
Floating Bar V40 allows users to set up a candy bar loaded with various floating apps. After launching the app, it will require you to enable plenty of permissions. In the next step, you will gain access to the app's functions.
But how does this app work?
Your major task is to select all the pertinent floating apps in the first section. Thereafter, they will show up on the screen for quick access.
The top of the screen constitutes eight tabs. Along with desired apps, you can also add a music player, weather, contacts, or even paste URL to the floating bar.
Keep in mind that you should enable the floating bar service and touch view on your screen to open the floating bar. But if you touch the screen outside the bar, it will be closed.
As for the optional features, Floating Bar V40 allows users to apply an integrated flashlight, turn off the screen, fine-tune the volume level, and even keep track of the recent app's history.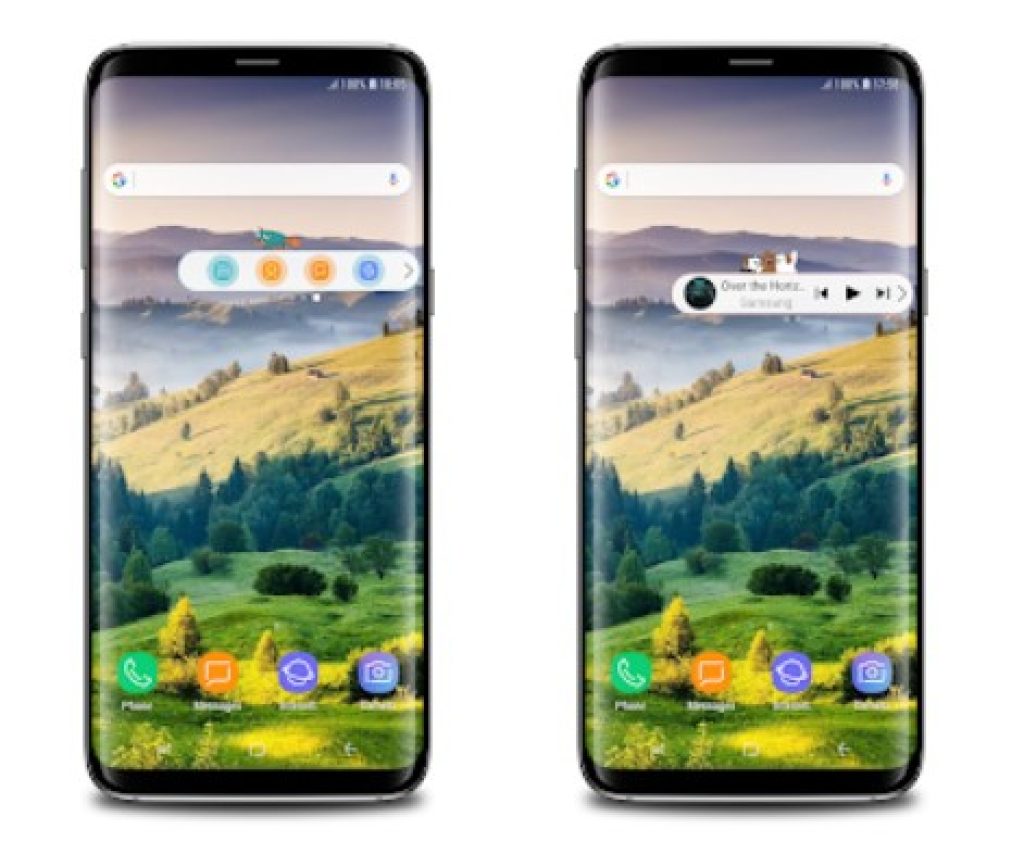 fooView – FV Float Viewer, File, Video, Explorer
If you are fed up with constantly switching applications, then hurry up to download fooView. The app comes with a handy floating button that provides access to the commonly-used websites, apps, or any other files just in a single hand gesture.
When you launch the app, it will display you clear guides and ask for a few permissions. Next, a movable icon will appear on the screen. So, there is nothing complicated in this app. You just need to hold the icon for a long time and move it to the necessary application.
But what else can we do with this integrated icon?
For example, you can cut any word or picture to translate, save, or share it with your contacts. Plus, users can even cut out an address to build a route in Maps.
To sum up, fooView will be a must-have tool for users with disabilities, as they can zoom in on the words or pictures and apply one-hand functions.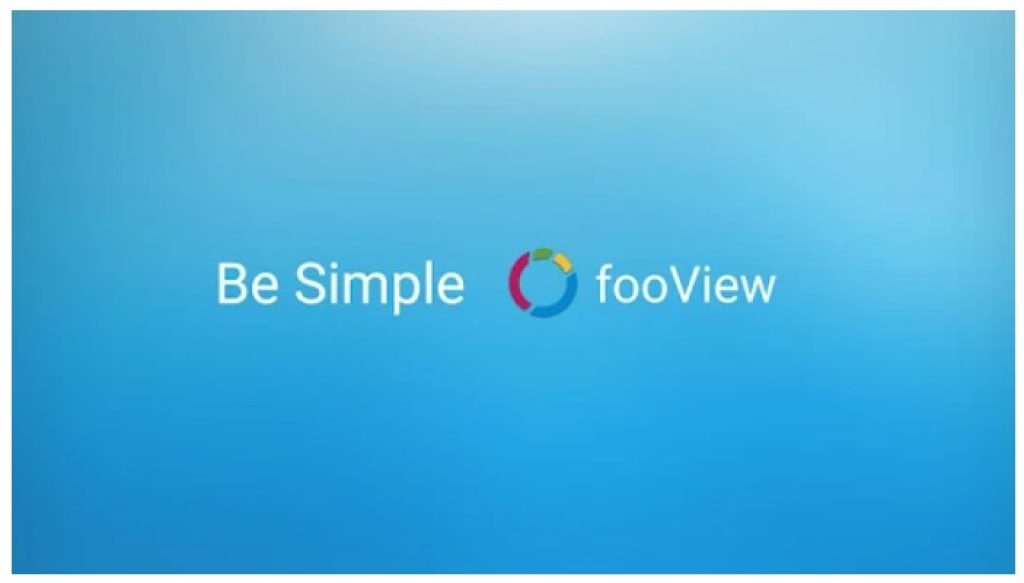 Floating: Picture in Picture
There are not so many floating apps for iOS out there, but here is another one. It is nice to use for viewing various multimedia apps simultaneously.
Or, being more precise, Floating: Picture in Picture allows you to view several streaming services at once. All you have to do is to insert the URL into the bar and the app will open a website like a window. You can also pin images to the clipboard.
In total, the clipboard allows you to pin as many windows as you want. The app works with all the browsers, such as Safari, Chrome, Firefox, and so on. The app doesn't use your data and everything remains confidential.
If you want to zoom any video or a picture on board, just tap twice on it. Overall, this app turns out to be surprisingly good even though it's not promoted at all.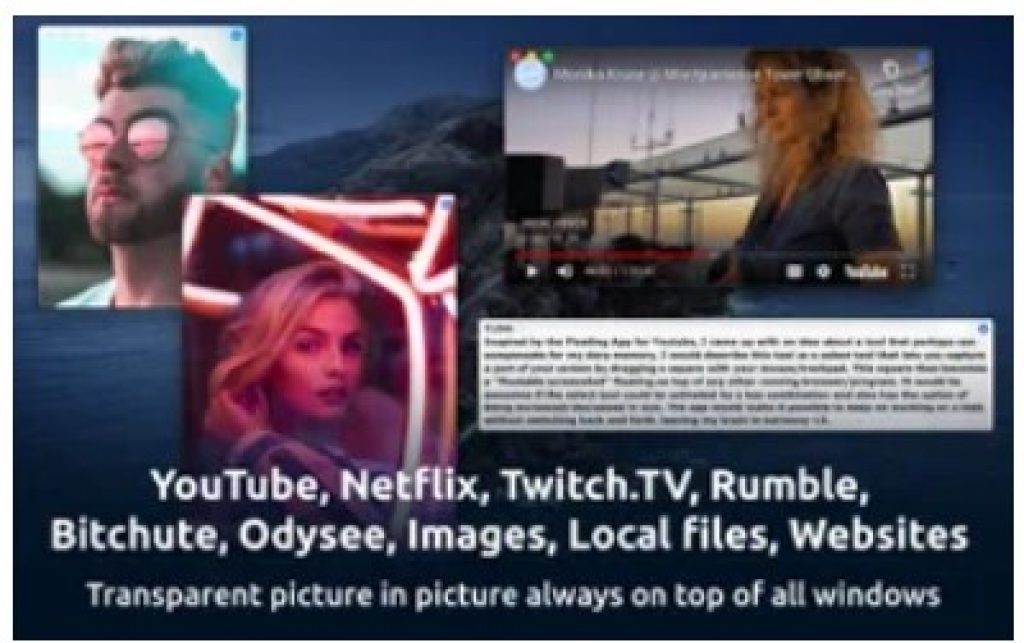 You may also like: 8 Free Apps to Write on PDF for Android & iOS
Floating Notes
And if there is a specific app for floating streaming services, why there shouldn't be a special app for floating notes? We all face this problem when trying to copy/cut out the text from one place to another. In this app, you can open several apps simultaneously (for example, messenger and notes pad) and do that quickly.
You can place any apps on the floating screen. Those can be GPS apps, bank apps, social media, and everything from where you might need to copy a text. It is especially convenient if you need to transcribe speech from a video.
In general, Floating Notes is quite simple – and a little bit obsolete. But we didn't find any significant flaws in its work so Floating Notes is more than reliable. It was downloaded more than a million times – in this category, this is a prominent sign of popularity.