11 Best Bluetooth apps for iOS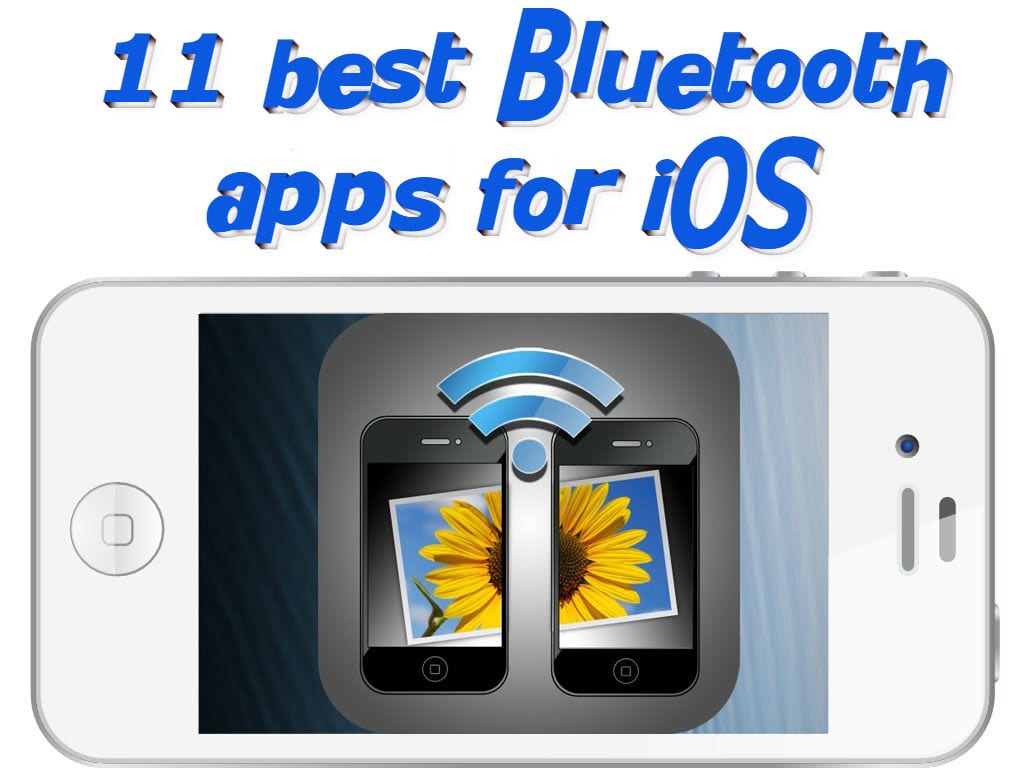 Besides the fact that the new iOS apps appear every day, and there is a huge number of ratings, where the top, best, most useful and other programs are collected. iPhone with its competent use can bring us great benefit in all areas of life.
That's why we'll look at the best Bluetooth apps for iOS that will make your life easier and turn your iPhone into an indispensable tool.
Yesterday we published a post about best bleutooth apps for Android, but who cares. Today is about iOS apps!
Bluetooth U
This is a program for finding devices on iOS nearby and sending documents via Bluetooth, with the ability to interrupt the transfer and resume it at any time. View the list of local files, transfer individual files and entire folders to other people with the ability to preview the sent materials sent.
Get it on iOS
LightBlue Explorer
Connect all your devices via Bluetooth. There are 2 modes: central and peripheral. In the first case, you are looking for and connecting all devices that support Bluetooth near you. Once you are connected, all device profiles become available to you, you can write characteristics, as well as subscribe to notifications.
In order to take advantage of the peripheral mode, just click on the blue circle on the screen of your gadget and start modeling the peripheral equipment. You can view and read characteristics, load profiles of peripheral devices.
This application is more suitable for those people who are well versed in technology.
Get it on iOS
CovertTrack Bluetooth Tracker
With this application, you will find all devices supporting Bluetooth with low power consumption, you will be able to monitor the power of their signal, using visual and audio functions, in order to calculate the distance between your location.
After discovering the device, the application will show its broadcast name and UID, after which you can start monitoring. While working, the program shows the strength of your gadget's signal using a histogram. You can set a beep when a new device is found, so you do not have to keep an eye on the phone all the time.
This application is created for those who want to find a specific Bluetooth device that has low energy and monitor its power in order to determine its location.
Get it on iOS
Intercom | AirPlay Bluetooth
Would you like to broadcast your voice anywhere in the AirPlay or Bluetooth on your network or in pair with your gadget? Then download the application Intercom. All you need to do is to select your speakers in the list of available audio routes and record a voice message. After you release the record button, the audio message is played back on the selected speaker.
This application is very convenient to use in a spacious house, it works as a one-way intercom. Now your voice will be heard in any room.
Features:
Simple use.
Voice effects.
Different key tones alert.
Support for AirPlay and Bluetooth.
Get it on iOS
Bluetooth & Wifi App Box Free
Thanks to the application, you can share files, communicate and monitor. Share photos, video files with user gadgets. Also, you can correspond with friends directly in the application. There is a convenient function Walkie-Talkie, which saves you from having to enter the text of the message manually. Also, you can use your phone as a baby monitor or a surveillance camera by installing the Bluetooth & Wifi App Box Free application. The app has all the necessary functions to become the best program for daily use.
Uses several file formats.
All functions are very easy to use.
Monitor the camera.
The presence of a chat in the app.
The ability to use the device as a walkie-talkie.
Get it on iOS
Photo Share lite & Bluetooth transfer
Perhaps, this application is the easiest to use for transferring photos and video files via Bluetooth. The application supports a high quality of transmitted files without loss of their characteristics.
You do not need to save data on iCloud or Dropbox or sync your device with iTunes. Just transfer media files from one device to another.
Transfer files in large numbers.
Saving the quality of the transferred files in the original state.
Transfer files via Bluetooth without using the network.
Buying an application 1 time, you can install it on all your Apple devices.
Get it on iOS
Bluetooth Photo Share
An application through which you can transfer photos and contacts over a Bluetooth connection from one iOS device to another. Nothing more can be transferred, no ringtones, office documents, and any other files. Also, you cannot transfer photos to other smartphones, tablets, and computers.
At the moment, Bluetooth Photo Share works with all iPhone models on the iPad. One of the properties of the application is that it does not compress images. What the size and quality of the photo were on your smartphone and tablet, just the same will receive your friend, to whom you send it. It should be noted that this application is free.
Get it on iOS
Bluetooth Phone
The application Bluetooth Phone allows you to talk through Bluetooth between the Ipad, Iphone, Ipod touch. Operates at a distance of up to 18.2 meters.
in fact, the very conversation over Bluetooth;
on/off the microphone;
support headphones with a microphone;
on/off the speakers;
the Morse alphabet;
the ability to set your own wallpaper on the screen saver.
BlueMe
BlueMe is a program for transferring photos, contacts, files using Bluetooth from the iPhone, iPad, iPod touch to other devices.
The functional of the program is quite wide. With this application, you can not only transfer photos and contacts but also communicate with the voice at a distance, in which 2 devices "see" each other on Bluetooth. Voice communication, of course, is not a necessary function, but in some cases, it can be useful or just amusing.
Without unnecessary difficulties in the menu, you can select the desired function of the application, everything is intuitive. To transfer photos, contacts and voice chat, respectively, the BlueMe application must be installed on both devices.
Bluetooth Voice Chat
Test your phone as a voice chat device with people at a distance, using your iPhone or iPad and the Bluetooth Voice Chat application. By clicking on the Connect button, the application will automatically show and link you to all other users of this application. The distance is up to 100 feet. The application works fine with both new and old iPhone and iPad models.
Bluetooth Communicator
A new Bluetooth Communicator application is created for comfortable and fast information exchange with the built-in Bluetooth.
The Bluetooth Communicator app, as the name implies, includes all the features of those one-dollar programs that the App Store is full of. But the authors did not stop there. They made the program universal, and it works successfully on both iPhone/iPod touch and iPad.
All the "incarnations" of Bluetooth fit in four functions. However, they all work only between Apple devices.
Sharing images
The simplest thing we have become accustomed to since the beginning of the 21st century. Strangely enough, even such a "child" function can be useful. iPad Wi-Fi does not have an Internet connection where there is no network. In this case, if you need to send a photo or a screenshot from the "tablet", you can transfer it to the iPhone via Bluetooth and pour it where you want. You can only send one photo at a time. In this case, the average photo from the iPhone 3GS is transmitted about 30 seconds.
Text chat
A rather useless toy, the use of which will not be so easy. Chat with your friends directly in the app.
Voice chat
A little more fun than the one mentioned in the previous paragraph. Allows you to communicate with voice through a headset or a built-in microphone and speaker. Given the effective distance of Bluetooth, you can talk normally only through one wall or, again, within the audience.
Sharing contacts
Gives you the opportunity to transfer contact from one iDevise to another. Theoretically, this possibility can be useful. And the other user will also need to have this application on their phone.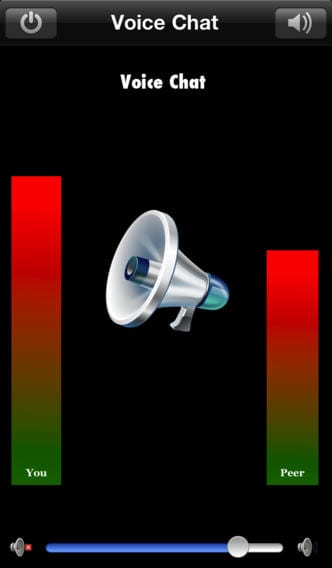 It is worth noting that these applications are available for download only for Apple devices. If you still have a gadget running on the Android operating system, then check out the article Best Bluetooth apps for Android.