Besides the fact that new iOS apps appear every day, there is a huge number of ratings, where the top, best, most useful, and other programs are collected. iPhone with its competent use can bring us great benefits in all areas of life.
That's why we'll look at the best Bluetooth apps for iOS that will make your life easier and turn your iPhone into an indispensable tool.
Yesterday we published a post about the best Bluetooth apps for Android, but who cares. Today is about iOS apps!
Bluetooth U
This is a program for finding devices on iOS nearby and sending documents via Bluetooth, with the ability to interrupt the transfer and resume it at any time.
View the list of local files, transfer individual files and entire folders to other people with the ability to preview the sent materials sent.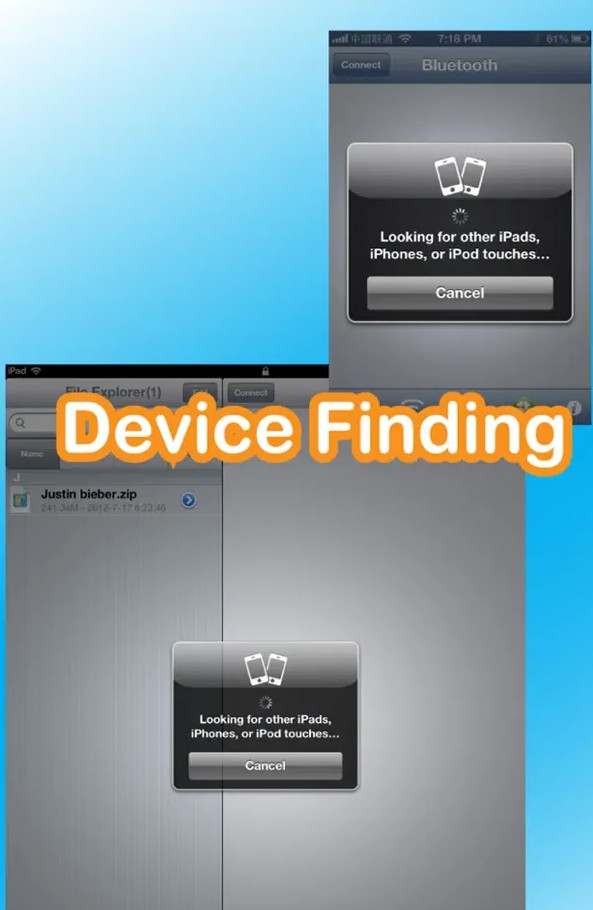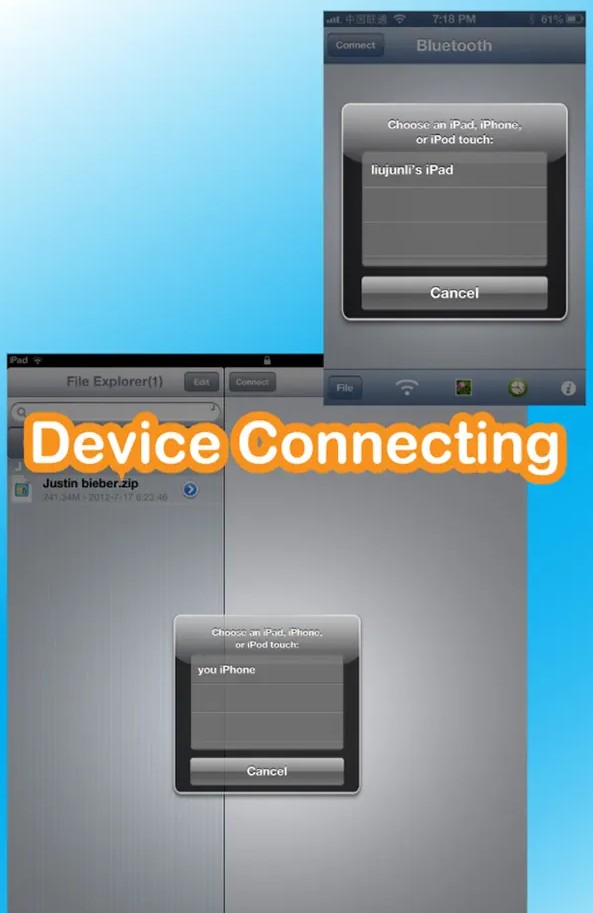 You may also like: 11 Free Bluetooth App Senders for Android & iOS
LightBlue Explorer
Connect all your devices via Bluetooth. There are 2 modes: central and peripheral. In the first case, you are looking for and connecting all devices that support Bluetooth near you.
Once you are connected, all device profiles become available to you, you can write characteristics, as well as subscribe to notifications.
In order to take advantage of the peripheral mode, just click on the blue circle on the screen of your gadget and start modeling the peripheral equipment. You can view and read characteristics, load profiles of peripheral devices.
This application is more suitable for those people who are well versed in technology.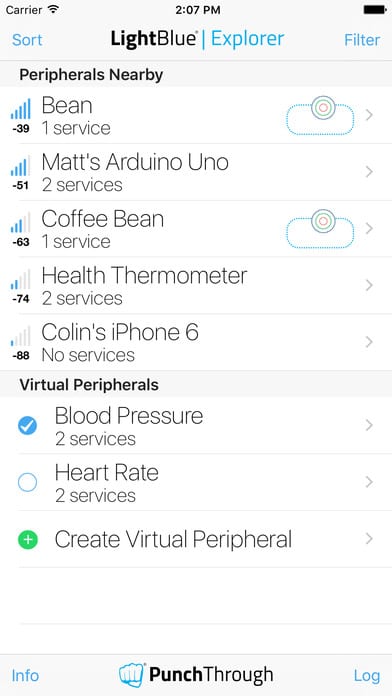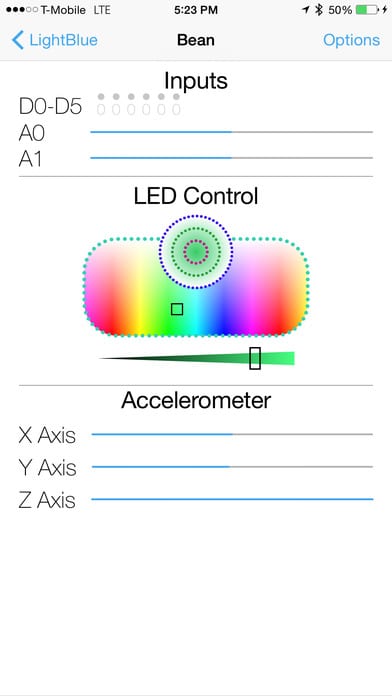 CovertTrack Bluetooth Tracker
With this application, you will find all devices supporting Bluetooth with low power consumption, you will be able to monitor the power of their signal, using visual and audio functions, in order to calculate the distance between your location.
After discovering the device, the application will show its broadcast name and UID, after which you can start monitoring.
While working, the program shows the strength of your gadget's signal using a histogram. You can set a beep when a new device is found, so you do not have to keep an eye on the phone all the time.
This application is created for those who want to find a specific Bluetooth device that has low energy and monitor its power in order to determine its location.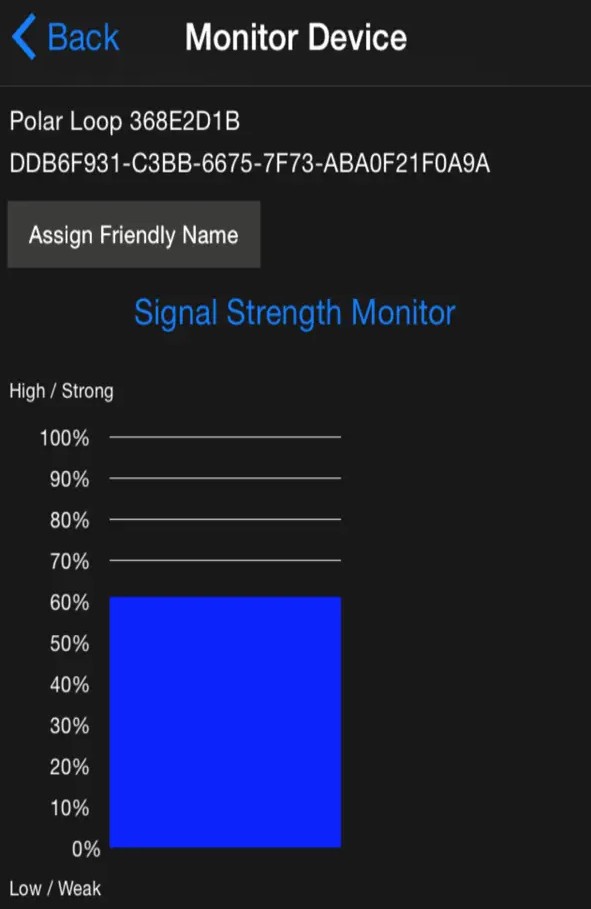 Bluetooth BLE Device Finder
The app will help you find lost gadgets that are paired via Bluetooth. It is important that the device is not discharged. Then it will be found in a few moments.
After launching, you need to select the gadget in the suggested list. Then you should move slowly and track the signal strength on the phone's screen.
When the lost device will be closed, a red signal dot will appear on the radar. This means that exactly half a meter separates you from the lost device.
In order for everything to be successful, the object you are looking for must be in the line of sight. You have to avoid sudden movements. You can activate the search in the background.
If the device is turned off, the phone will receive a notification. The location and time of detection will be recorded in the history of searches. In difficult situations, you can use hints.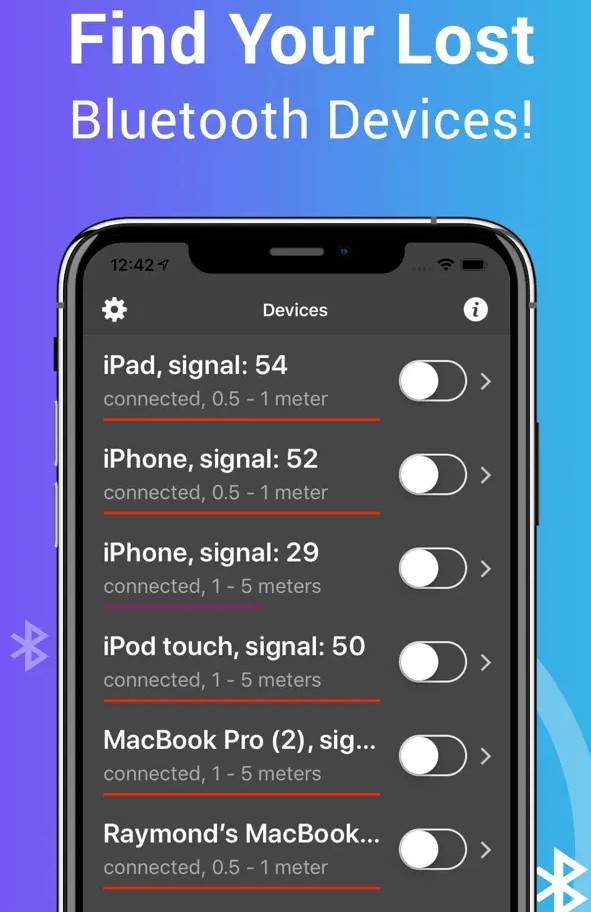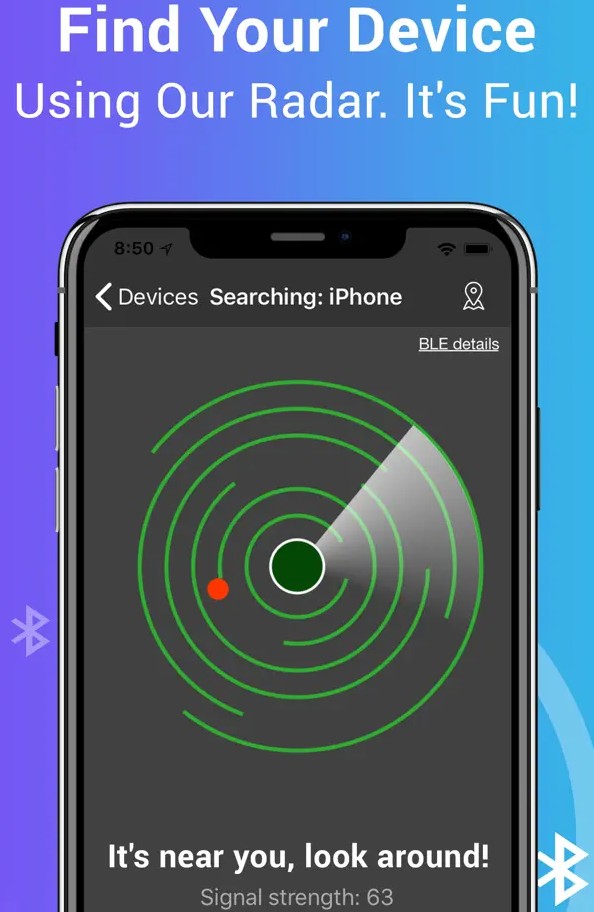 Bluetooth & Wifi App Box Free
Thanks to the application, you can share files, communicate and monitor. Share photos, video files with user gadgets.
Also, you can correspond with friends directly in the application. There is a convenient function Walkie-Talkie, which saves you from having to enter the text of the message manually.
Also, you can use your phone as a baby monitor or a surveillance camera by installing the Bluetooth & Wifi App Box Free application. The app has all the necessary functions to become the best program for daily use.
Uses several file formats.
All functions are very easy to use.
Monitor the camera.
The presence of a chat in the app.
The ability to use the device as a walkie-talkie.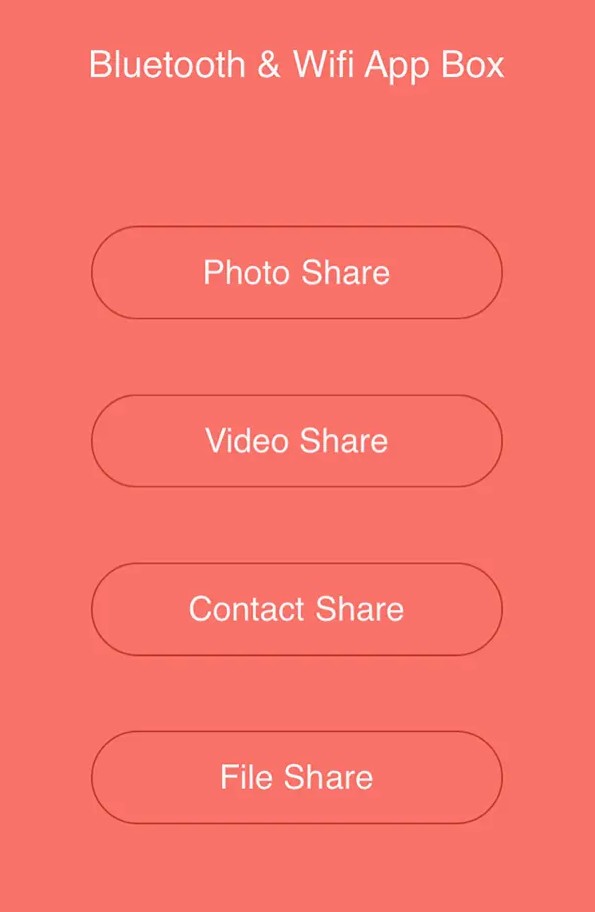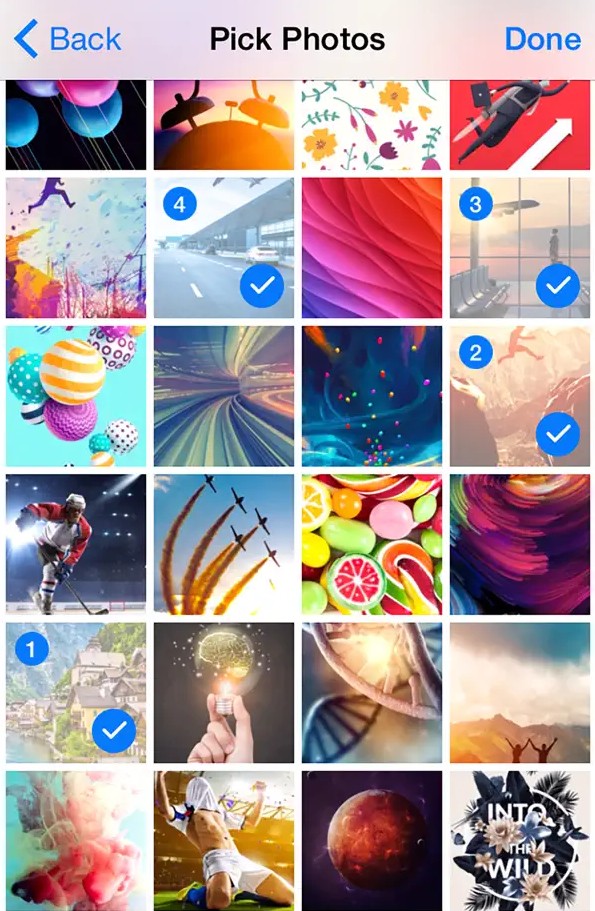 Bluetooth Finder
An app for finding lost items that are paired to your phone via Bluetooth. These are devices such as watches, fitness bracelets, headphones, and so on.
While a lost gadget is inactive, it loses charge and runs out of power. That's why it's so important to start searching immediately. There are step-by-step instructions to help with the search.
The app only supports the English language. You need to remember that rebooting your smartphone will cause the pairing to be disabled. Also, the app will be useless if the lost object is at a far distance or in transport.
The main principle is to start searching as soon as possible. You need to get there before you lose the connection and save the charge. An indicator appears on the screen if the gadget will be closed.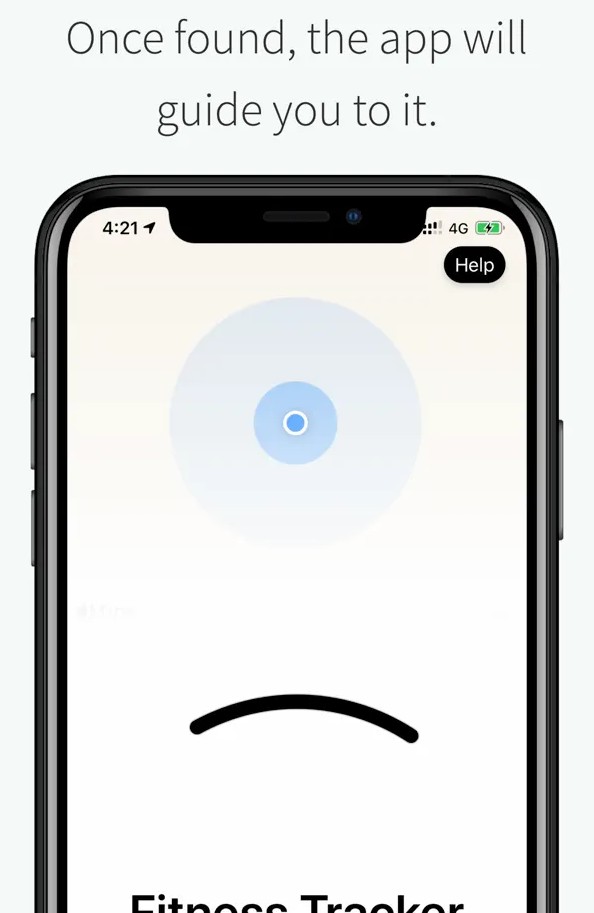 You may also like: 9 Free Multiple Bluetooth Speaker Apps for Android & iOS
An application through which you can transfer photos and contacts over a Bluetooth connection from one iOS device to another.
Nothing more can be transferred, no ringtones, office documents, and any other files. Also, you cannot transfer photos to other smartphones, tablets, and computers.
At the moment, Bluetooth Photo Share works with all iPhone models on the iPad. One of the properties of the application is that it does not compress images.
What the size and quality of the photo were on your smartphone and tablet, just the same will receive your friend, to whom you send it. It should be noted that this application is free.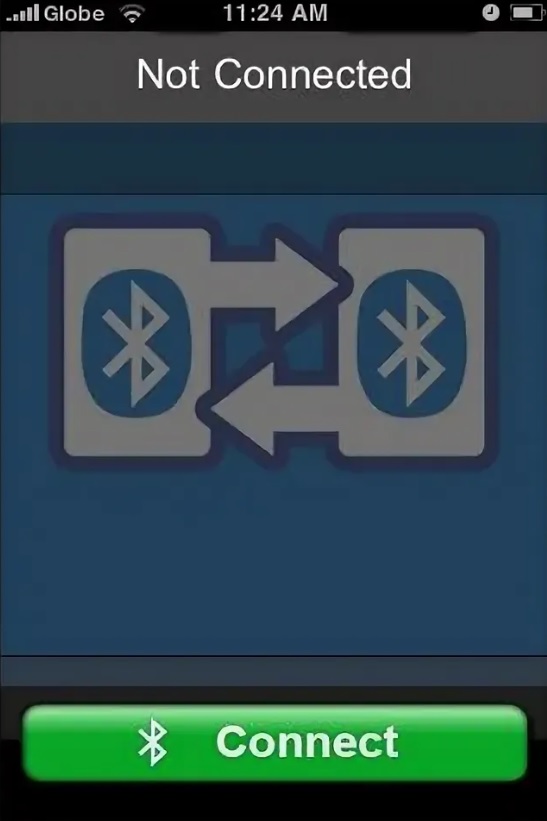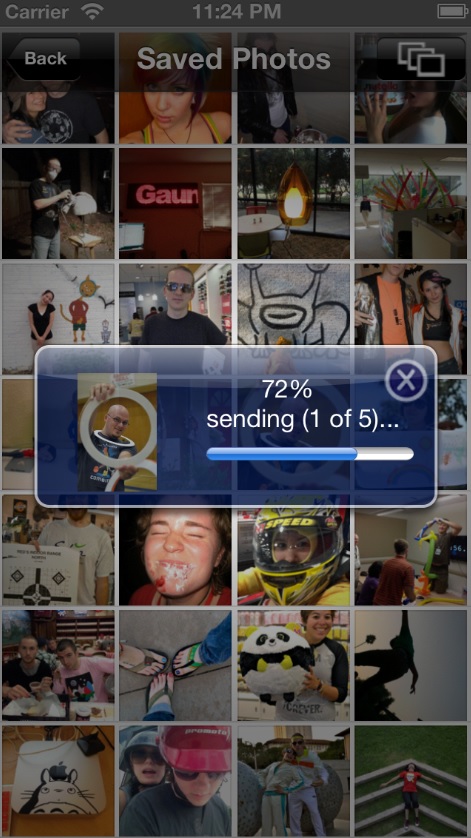 nRF Connect for Mobile
A versatile app with which you can scan, analyze and contact your devices. It allows the phone to position itself as a peripheral device.
The app accepts the firmware update profile of the organization's device specified in the settings. Paired peripherals can now be updated.
The platform scans and finds nearby peripherals. Sorting of analyzed peripherals by name, manufacturer, features, and offers works. Multiple advertising formats are available. Everything happens in real-time.
All data is kept private and is not shared with any third parties. Connects to all Bluetooth-enabled devices. The program does not take up much space in the phone's memory.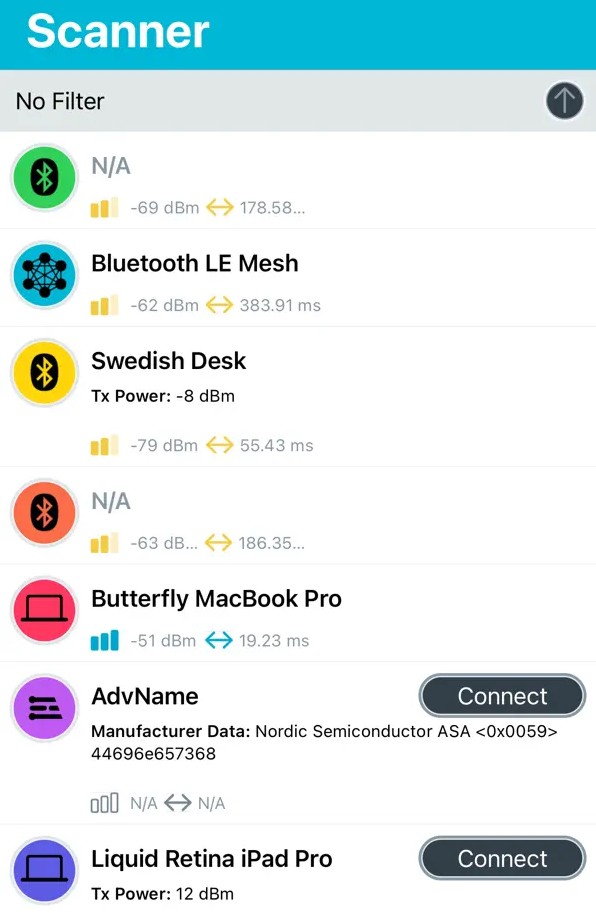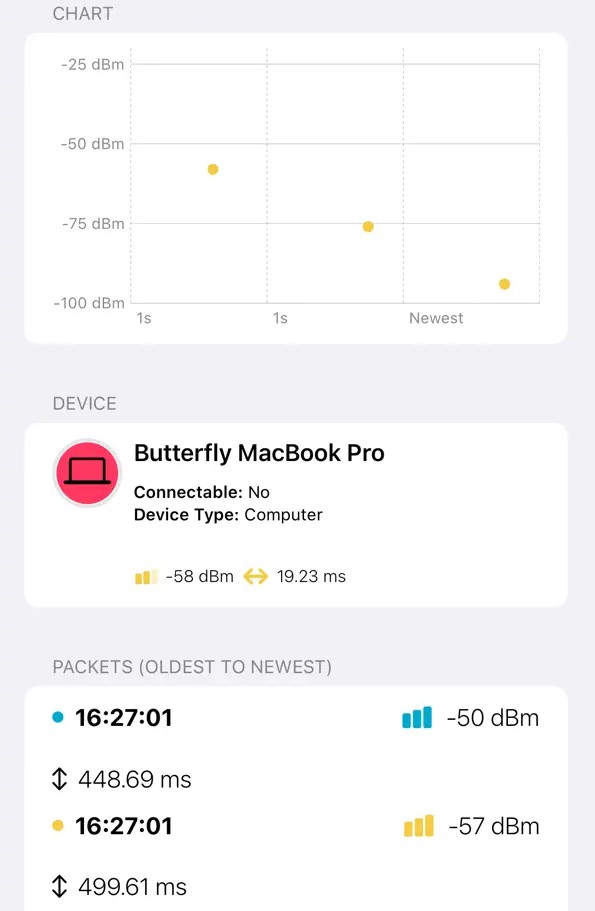 Find Bluetooth Device Tracker
This app is your trusty companion for those moments when you can't remember where you left your keys, wallet, or other valuable items.
Perfect for anyone prone to misplacing things, this app connects to a range of Bluetooth-enabled devices, transforming your smartphone into a high-tech tracker.
Attach a tiny Bluetooth device to your belongings and sync it with the app – that's it! You're now equipped with a virtual tracker that helps you pinpoint the location of your items.
From keys to bags, wallets to even your furry friend's collar, this app's versatility knows no bounds. Once connected, it provides real-time tracking, guiding you to your misplaced items with ease.
Finally, I find this app quite helpful in case you use Bluetooth constantly for connection between your devices.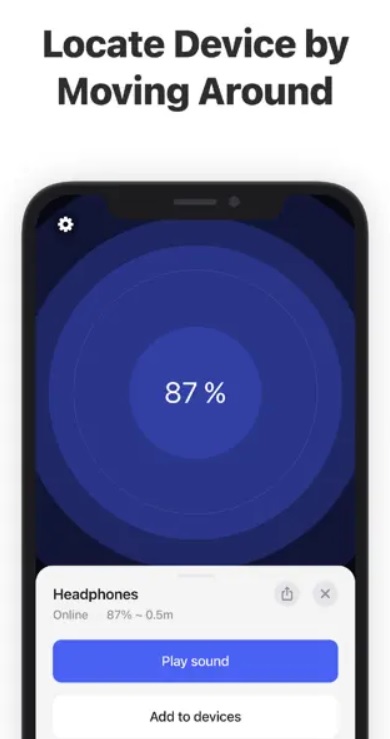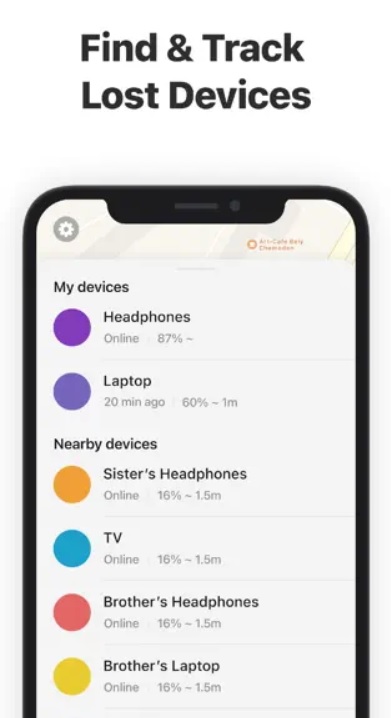 Dabble – Bluetooth Controller
Multifunctional app for device interaction that replaces a large range of electronic components. It uses your phone's built-in features and sensors, such as geolocation and a microphone.
The app allows you to control other devices via Bluetooth. You can control the brightness of LEDs and other analogs. Send and receive text and voice messages.
Easily control gadgets in analog and digital modes. Can connect to a second monitor in real-time. Various smartphone sensors will be available: gyroscope, magnetometer, illumination, sound, temp.
The app is constantly being updated. Soon it will be possible to remotely control servers, analog and network inputs, cameras, and music.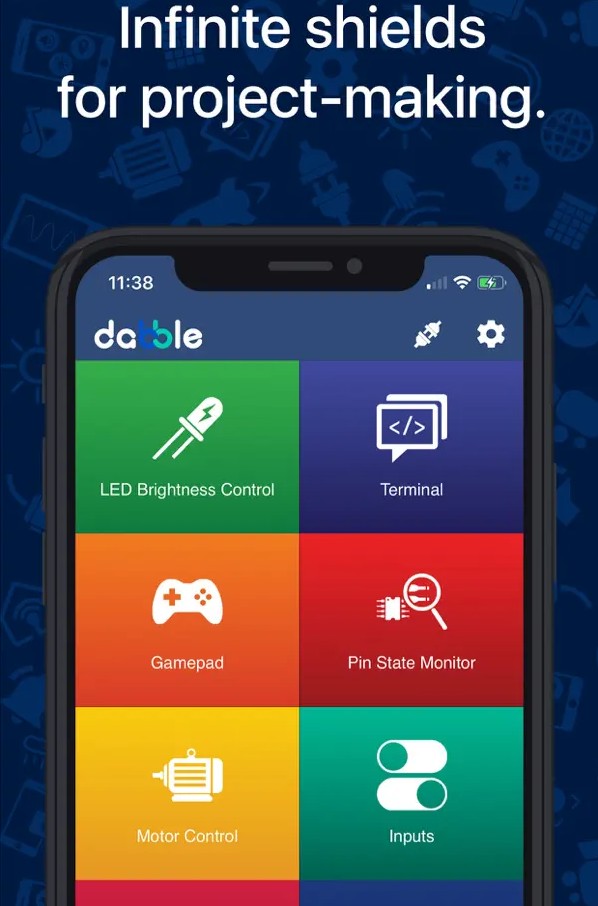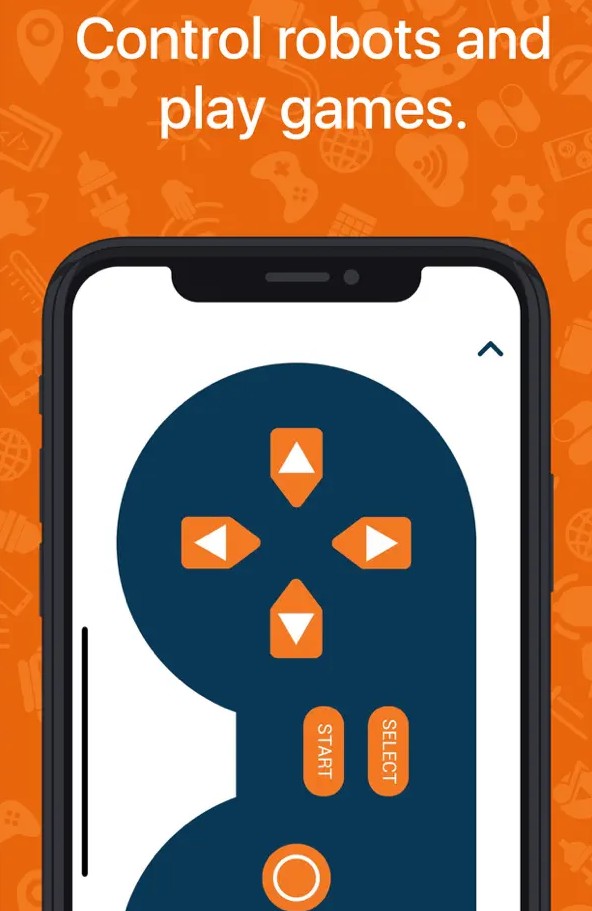 BLE Scanner 4.0
Compatible with a wide range of devices, from fitness trackers and smartwatches to home automation gadgets, the app allows you to establish a secure and efficient connection. It enables you to scan for available BLE devices in your vicinity and then establish a connection with them effortlessly.
The app goes beyond just connecting devices – it also provides you with detailed information about the connected devices, such as their services, characteristics, and signal strength. You can monitor and manage these devices in a user-friendly interface, making it easy to keep track of your smart gadgets.
Additionally, the app can share device information with others, making it a great tool for collaboration and troubleshooting. You can easily share data via email, text, or other messaging apps.
In conclusion, I would recommend you this app because it has a really comfortable set of functions to connect between devices fast and without any problems.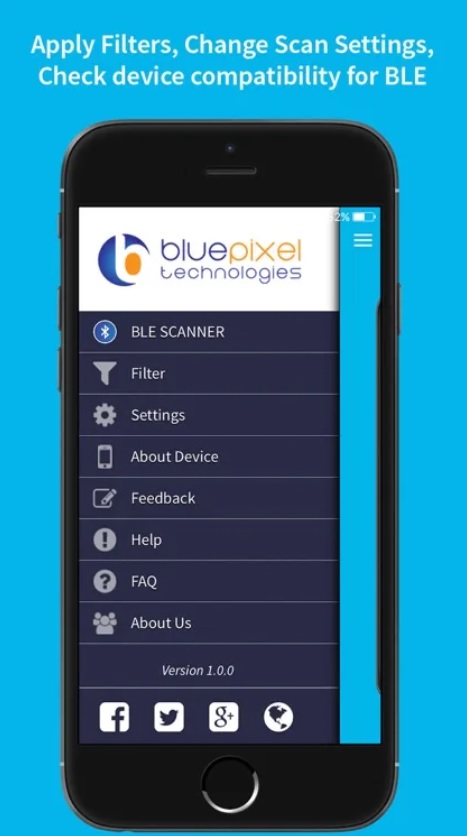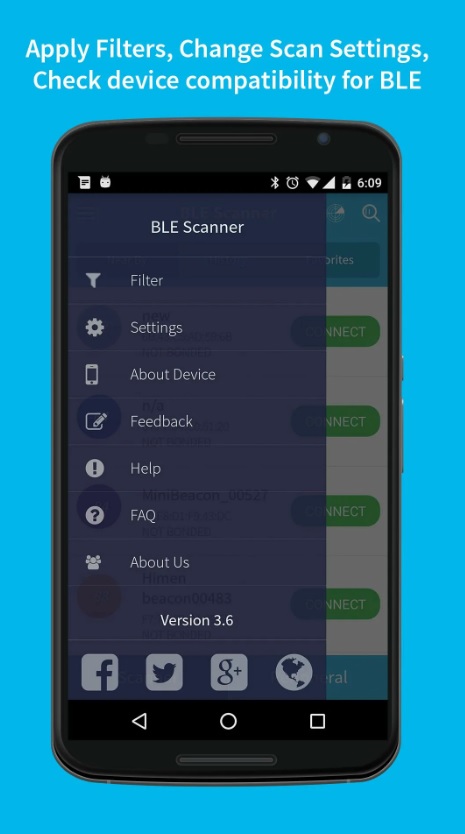 You may also like: 21 Best Bluetooth Multiplayer Games for Android
Bluetooth Terminal
You can quickly and easily build a prototype of Bluetooth Smart devices using the Bluetooth-enabled app.
You can send selected bytes encoded in decimal numbers. This will allow you to get data from the electronic accessory. Even before the app is created, you can try out the data transfer.
It is available to view the properties and characteristics of the gadget. It is possible to configure the button so that several commands will be executed with a single press.
The app is also used in split-view mode. For new users, there is step-by-step instruction on how to use it.