The WWW game industry is rapidly growing and now every second game requires an Internet connection for a full gameplay. Of course, at home there should not be problems, however, you will not always have access to the Internet. Sometimes it is impossible to play such games in public transport or anywhere on the road.
Someone can download the game for such purposes – to kill the time when a person is on the road. Therefore, we decided to create a post, so the visitor of our site will be sure that he will find the right application, download it and it will work without the Internet.
So you can select the game to your taste if it is arcades, quizzes, races or dynamic action games. Offline games are what you need where there is no Internet connection. Whether it's no wifi or even mobile internet at all.
Also check: TOP-21 farm game apps
WORD GAMES, QUIZZES
4 Pics 1 Word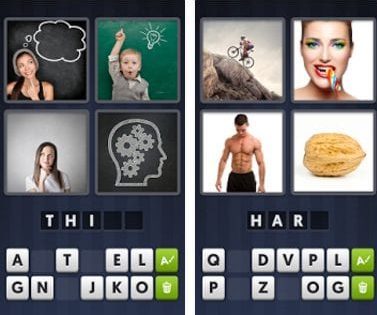 In this offline game, it is necessary to guess the hidden words, the hints will be images that are closely related in meaning to the guess words. With this puzzle, you can greatly improve the imagination and teach the brain to think associatively.
In each level, four images are provided, each of which must be carefully considered, so as not to miss any detail. Below there are empty cells, you need to insert the necessary letters here. If the word is not correct for some reason, it will turn red.
With successful guessing of the word, you get to the next level and get three coins on the game account. In difficult situations, it is possible to use the hints that are provided for earned coins. You can also send a difficult puzzle to friends on Facebook and ask for help in solving them.
4 Pics 1 Word is an addictive puzzle game, that makes your head work at full power.
You may also like: 77 Best Educational Apps for Android & iOS
Words of Wonders
This is a great game that will let you have fun while improving your vocabulary!
At the bottom of the screen, you'll see the letters you can use to form a new word. You'll get different sets of crosswords. To fill in the blanks connect the letters of the word and it will automatically appear on the crossword. 
Invite up to four friends to solve puzzles together or compete against each other. 
This is a good quality word game with simple graphics, so it's worth downloading!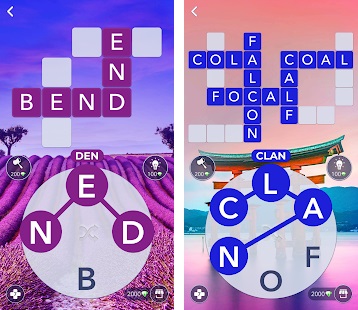 Word Cookies
If you want to check how much your vocabulary is developed, then you need to download the Word Cookies application. This game is without a certain plot but has an interesting theme – the kitchen. If you are not afraid to burn your fingers in a frying pan and create culinary delicacies, then the game is for you.
The game will meet you with an interesting interface. The background with the frying pan on which the cookies are roasted will not leave you indifferent. It is required to combine letters in different directions, to get words or whole sentences.
Many levels will not make you feel bored. In the application, there will be special levels, in which you can get additional coins. Also, they can be purchased at the in-house game store. Using coins, you can get help, which will fully open one word.
Trivia Crack 2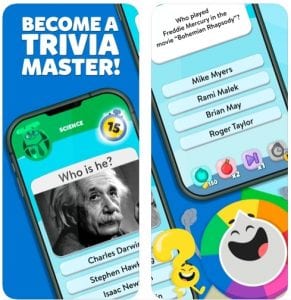 For all of those who want to try their skills in the intellectual battle, this is the best game possible. Answer the endless quizzes and earn points – you can play Trivia Crack 2 both online and offline.
After passing each level and getting enough points for your correct answers you open a new character in the game. There are thousands of challenging questionnaires and the game is presented in more than 20 languages.
ARCADES
Jetpack Joyride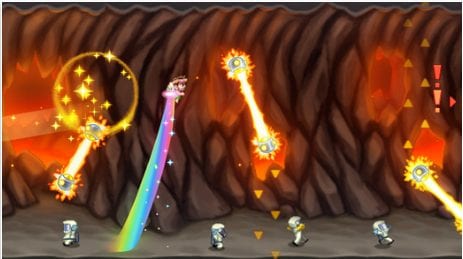 Jetpack Joyride is widely known to many players. We're playing for some kind of office plankton called Barry. This Barry gets into a super-secret science lab, puts on a jetpack, and starts his adventures.
By the way about the gameplay – it's very exciting. On the screen, something is constantly happening, we are constantly shooting at someone, turning away from something, and landscapes are constantly changing in the background.
The graphics in the Jetpack Joyride are quite nice. The main thing – it's great special effects. Everything around explodes, falls, breaks. It's the special effects that bring this total chaos to the game, which is happening on the screen. Jetpack Joyride looks particularly good on the tablet.
Jetpack Joyride is an excellent game in its genre. And if this is not the best, then certainly one of the best endless runners. Such an exciting and crazy game still needs to be looked for, and if you take into account the fact that the game is absolutely free, then its presence in your gadget is absolutely necessary.
Smash Hit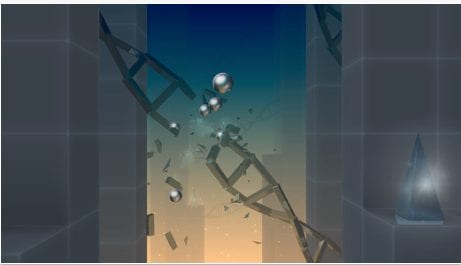 Smash Hit is an endless arcade journey into the heart of the abstract world. To get out of it the winner You only need to throw balls accurately, and the rest is a matter of technique and patience. In Smash Hit there is not even such a thing as the main character. The camera moves forward, which is our eyes in the game world.
It flies forward, not turning off and changing directions. The only task of the player is to destroy the glass obstacles on his way with the help of balls. The difficulty is that the number of balls is limited, and if they end, then the game ends too. Therefore, it is important not only to accurately destroy obstacles but also to replenish their stock.
It is impossible not to note the qualitative graphics. Although the world of the game is not replete with small details, the available textures are made qualitatively, and the glass does look realistic. The behavior of the balls and broken glass looks realistic. Background music does not detract from the game.
Doodle Jump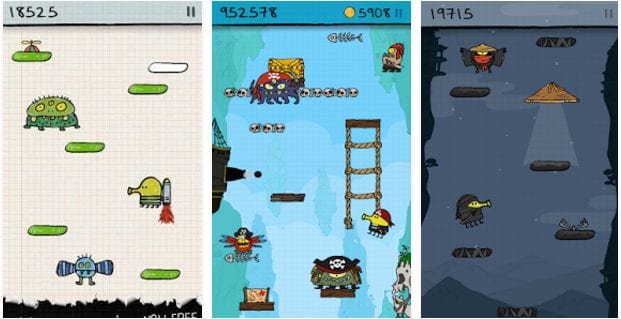 Doodle Jump is a simple arcade about the Doodler – a jumping funny alien creature who has won tremendous success in the world. Simple, but addictive gameplay captures everyone.
You have to jump over small colored poles, some of which move, and some are static. Jumping, you have to move up, gaining points, and falling down the screen will lead to defeat in the game.
Despite the simplest plot and management, the game drags on very much, you want to climb higher and higher to see new characters and new possibilities of Doodler. It is an ideal game if you need to distract from work for some time on something that is not too complicated and does not require active brain work.
Fruit Ninja®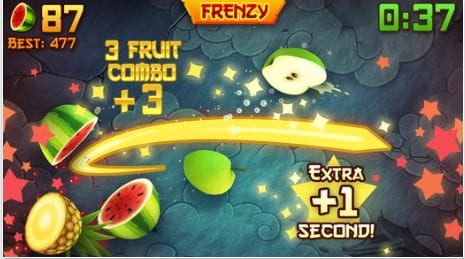 Fruit Ninja is an arcade that has gained great popularity on phones, tablets, and soon on computers. This simple offline game will appeal to both adults and children.
The idea of the game is simple, you have to cut the fruit and berries (apples, oranges, kiwi, peaches, strawberries, watermelons, coconuts, bananas, pineapples) upward with the sword, and at the same time try not to cut the bombs, which can also fly to the screen inadvertently.
One of the advantages of the game is the support of the function "multitouch", that is, the ability to conduct at once several points of the screen (for example, with two fingers or playing with a friend). It's very convenient when several fruits fly on the screen and you can cut them all at once.
The game is recommended for all who want to have fun in front of the screen of their smartphone. The graphics in the game are simply amazing, chopped slices of fruit look almost like real ones, and from the sounds of juice and pulp pouring from them, appetite comes.
Alto's Odyssey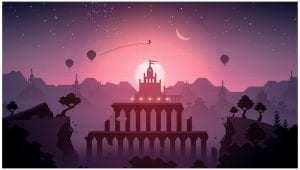 The best feature of this game is without any doubts, its astonishing graphics. It is really similar to the Temple Run game, however, the style here is a little bit different and the overall gameplay is more chilled. This is for those who want to get distracted from the daily problems, play an entertaining easy game enjoying beautiful sceneries.
As the statistic shows, millions of users really liked this idea of the game, and Alto's Odyssey is marked as the "editor's choice" on Google Play. The game works without any Internet connection. There are different games in this series, but Alto's Odyssey is the very best one among them.
Crossy Roads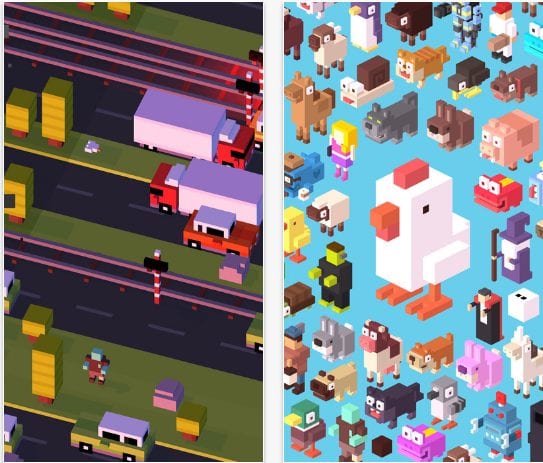 Crossy Road could be related to the genre of endless runners, but is it the player does not run, but jumps, trying to move as far as possible along the busy streets of the toy town. You have a difficult mission: taking control of the birdie and try to transfer it through busy highways, railroad tracks, or through rough rivers.
Perhaps at first glance, the task will seem simple but it is not so. Transport arteries are full of transport and bring the character to the finish line is far from an easy task. In such a difficult matter, a few easy-to-use controls with taps and swipes help a little.
Crossy Road is great for playing on smartphones with one (big) finger. Managing a chicken is easy – tap for jumping and swipe for turning left/left / back. Crossy Road is an excellent game for gamers of all ages and gaming preferences. Original graphics, simple, but incredibly addictive gameplay, and completely optional built-in purchases.
Hungry Shark Evolution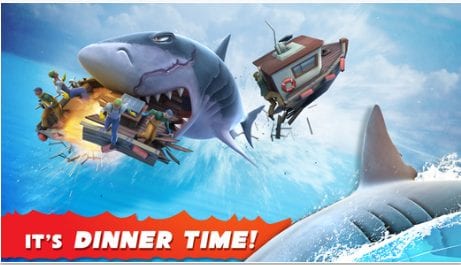 The game has stunning 3D graphics and exciting special effects. In Hungry Shark Evolution, you have to turn into a bloodthirsty shark that will grow and develop right before your eyes.
As you pass the game, new, more massive, and powerful species of these animals will become available. Keep the whole underwater world under control! By the way, a well-developed shark can easily terrorize and horrify the entire coast, including land!
Hungry Shark Evolution has seven different types of sharks in the arsenal, the first is available from the beginning, all the others open while passing the levels.
The Hungry Shark Evolution game is unique. After all, you can fully experience the beauty of the underwater world, fighting in a tough battle for life with other inhabitants of underwater depths.
Randy and Teddy 3D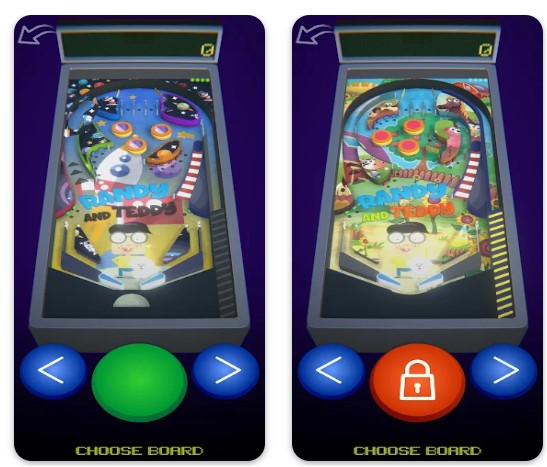 Randy and Teddy 3D is the arcade game from childhood that will immerse you in a sense of nostalgia and give you those same unforgettable emotions. The game is developed in compliance with all the laws of physics, and the presence of a Teddy dog gives a good psychological background to the gameplay.
The utility has numerous interesting locations, such as a beach, farm, rocket, or Middle Ages. The bright graphics in this case are a nice addition to the game. Just press the button and send the puppy Teddy on a memorable journey with just one touch of a finger.
The presence of a rating system in Randy and Teddy 3D allows you to both stimulate the user to continue the game and move higher, improving your skill. A nice bonus is the availability of daily awards, as well as the opportunity to get exclusives for free. Also, you can share your results with friends.
It is necessary to note the unique sound for each of the tables, as well as the presence of various tables, unlocking which you will receive a worthy reward.
Zombie Tsunami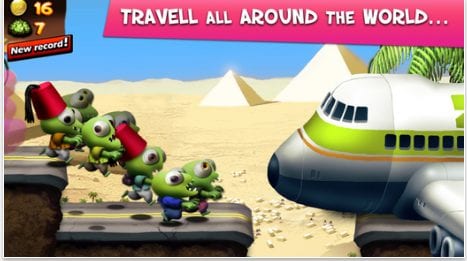 Zombie Tsunami is another arcade dedicated to zombies. Together with a crowd of dead men, you have to destroy the world and turn a large part of the population into zombies.
The mechanics of the game are very simple – you will control a mob of zombies that rushes forward. Naturally, on your way there will be a lot of obstacles: abysses, falling platforms, mines, flying military helicopters, and much more.
Most importantly, it's to collect as many zombies as possible, because managing the crowd, you can sweep away anything you like on your way.
Outwardly the game looks very pretty. Funny painted zombie models, humorous models of people, and transport, and all this is complemented by excellent animation and a lot of effects. And the overall impression completes the game musical accompaniment, consisting of cheerful soundtracks and funny sound effects.
Streets of Rage 2 Classic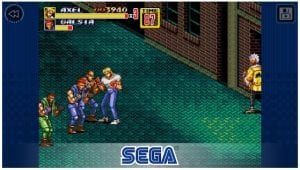 For those who feel nostalgic about their Sega games – you probably know that nowadays most of them are available to play on your smartphone. Of course, you won't bring that spirit back when all your friends were gathering to play together, but still, sega games are still badass even in our time!
This is just one of the classic Sega games that you can enjoy playing on your gadget. The classic 8-bit graphics, your favorite characters, and cool stories will come together in one game. Pass the levels beating up your enemies and save your best friend! The game is absolutely free and requires no Internet connection.
Tomb of the Mask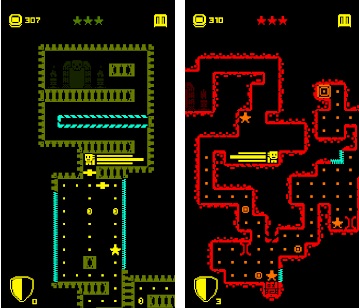 Tomb of the mask is an arcade game that has infinite procedurally generated vertical labyrinth. The game will perfectly suit people who are interested in the thrill.
When you first enter the game, you will be given hints. Bright neon barriers will be located on the black screen; the main character is a cat, who must move in space collecting experience and coins.
To move the cat, you need to swipe your fingers across the screen to the right, left, down, or back.
From the home screen, such buttons as Shop, Map (where your progress can be seen), and Arcade will be available
Ramboat
Your protagonist's name is Mambo and he is desperate to escape from hundreds of enemies with his team. You can move around in the most powerful boats, yachts, simple inflatable boats, and even animals!
Your goal is to shoot off evil opponents, defend yourself, and move forward. Do you like to jump, handle weapons and shoot? You will love Ramboat.
You start your escape without bonuses, earning them on the road. With just your fingers, you dodge rockets and enemy bullets, moving towards victory in this endless war. There are 9 scenes available to you, each of which contains hundreds of missions, which you can pass by replenishing your arsenal of weapons in the store.
Weapons are represented by machine guns, machine guns, missiles, and even lasers. Each of them can improve for the in-game currency on several parameters. Pump your arsenal will not be so easy!
You can play with one of 12 characters – each of them is unique both in ability and appearance. Earn coins, shoot back, buy powerful equipment and defense, and bring your team to success.
Neon Shadow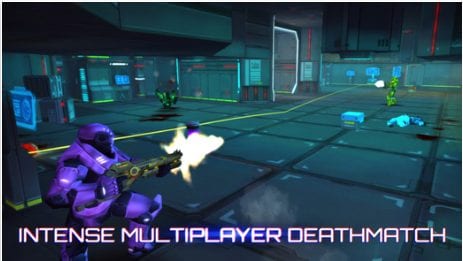 There is a task for you of saving mankind. But the enemy this time are some intelligent machines that have turned against humanity. You need to destroy them at the space station, otherwise, sooner or later, they will get to the people to enslave them.
And, as always in such stories, you are the very hero who stands guard over the safety of humanity, and between you and the machines – only a gun, your accuracy, the speed of reaction, and courage.
The appearance of the game, indeed, brings nostalgia for the shooters of the nineties: again you have a futuristic gun in your hands, and in front of you there are corridors, elevators, and compartments in which you are trapped by an inexorable death.
Everything again depends on you, and so, alone, you have to go from the beginner to the professional, shooting frenzied robots and clearing the enemy corridors of the station. Everything, as in the good old days …
For fans of fighting alone, the system is equipped with a classic single-player mode, and for fans of the team style of the game – several types of a multiplayer game are available.
Rope Slash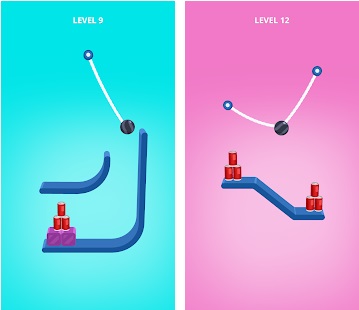 Rope slash is a high-quality game that is kinda like a brain teaser. 
When you start playing you will see a ball hanging on a rope. There will be different kinds of obstacles, like labyrinths and trampolines. The goal is to knock out all the cans that are usually in the lower part of the screen.
To knock them out, swipe wherever you want to cut the rope and release the ball. The hard part is that you get a certain amount of tries. When you complete a level, you will get diamonds as a reward. Using those diamonds you can unlock new skins, such as starts, cubes, soccer balls, and many more! 
The interface is really nice, the game is colorful and appealing. 
There are in-app purchases so you can buy more diamonds or unlock new skins if you wish. 
The disadvantage of Rope Slash is excessive ads, which you can't remove. Also, the levels are quite similar to each other, so the user may find it boring. 
On the whole, it's a great app that will keep you entertained for a while!
SIMULSATORS
Plague Inc.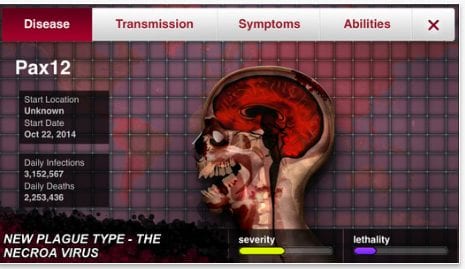 Plague Inc. is a strategic simulator in which a player controls an illness (virus, bacterium) that infects a "zero patient". The player must infect, kill, or subdue all people in the world, developing the disease and adapting to the various conditions of the game.
However, the time for all this is limited, since people can develop a medicine to treat the disease (development begins when the disease is strongly manifested), which will prevent you from winning.
There are four levels of difficulty in the game. You can also open or buy various modifications of the gene code, which can greatly help in the game. The last level of complexity and modification of the gene code is available only in the extended version.
Townsmen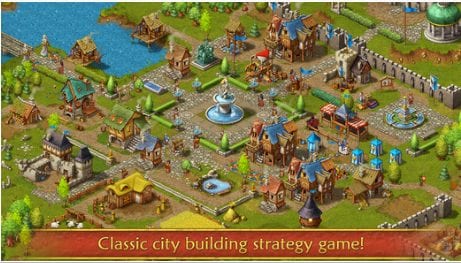 This game is an economic strategy in the Middle Ages. It all starts from not the best scenario – an old village and a few inhabitants – "hard workers". In the game, you will have an incredibly difficult task – to turn this miserable settlement into a huge populated town with a developed infrastructure.
The construction process is available in several variants: you can start from the previously prepared scenario, and you can start everything from scratch.
Graphics, drawing, and animation in the game causes only positive feelings – the atmosphere of that time is transmitted in the best way. Do not forget about the environment – the trees move, and the hares are galloping around and butterflies are flying. The musical accompaniment also goes well with the gameplay.
Dragon Mania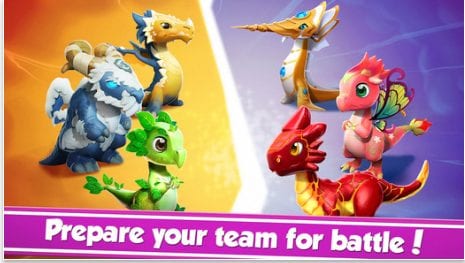 Dragon Mania is a game in which you will cultivate and grow dragons of all kinds and breeds until you collect all. You can teach them, organize fights with the dragons of your friends and even gather military units to fight against the enemy hordes of Vikings attacking you from time to time.
The game allows you to bring out more than fifty species of dragons of different shapes, sizes, and colors. Each breed has individual abilities and more than a dozen basic qualities that emphasize their uniqueness.
In order to grow a dragon, you will need to take good care of the habitat and dragon food. That's how you can raise their level and attract new dragons to the island.
In addition, participation in fights also allows you to raise the level of the dragon. Fights can be organized both against friends on Facebook and against dragons under the control of a computer.
So, becoming a dragon master in Dragon Mania, you have to grow and collect on your island as many dragons as possible, providing them a dwelling in perfect harmony.
You may also like: 21 Best two-player game apps for Android & iOS
PUZZLES
Unblock Me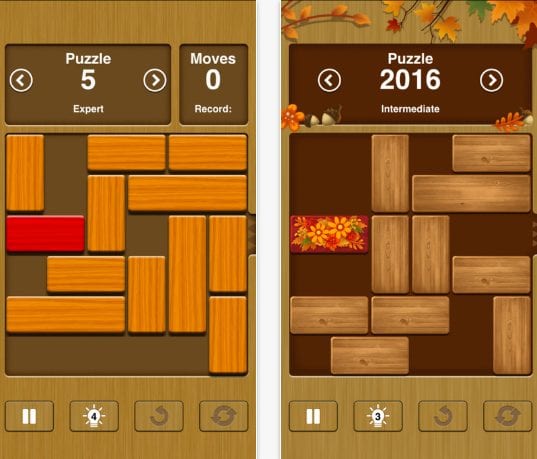 The passage of Unblock Me will surely appeal to every fan of classic puzzles. This game is quite simple and has a clear interface, stylish design, as well as a huge number of levels. The main task is to release the way for the red block, which must be taken out of the game grid.
Remember that you always have the opportunity to choose the appropriate level of difficulty for yourself. Of course, initially, it is worth practicing and taking the most simple at first. Only then, after gaining experience, move on to others. The most difficult one is the third level.
Special attention deserves the number of levels in the game Unblock Me. At the moment there are about 1200 of them. The approximate duration of each of them is one and a half minutes. Thus, this game will be a wonderful way to relax.
Brain It On! – Physics Puzzles

Infinity Loop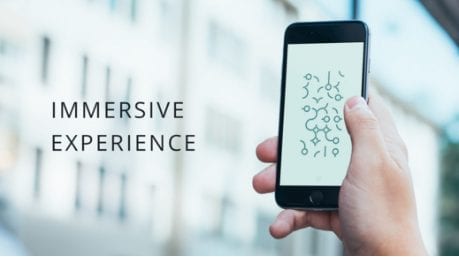 Infinity Loop is an exciting puzzle game where you immerse yourself in an interesting world of various shapes. Each level in this game will please you with various figures.
Each picture is divided into many different details, which you need to rotate and connect with each other to achieve the desired result. This game will develop your imagination and memory and give you unforgettable hours of pleasure. You can play with your friends and share the results with them.
This logical puzzle has stylish minimalistic graphics and atmospheric music. The levels differ only in the color of the background, as well as in the number of elements represented.
Mekorama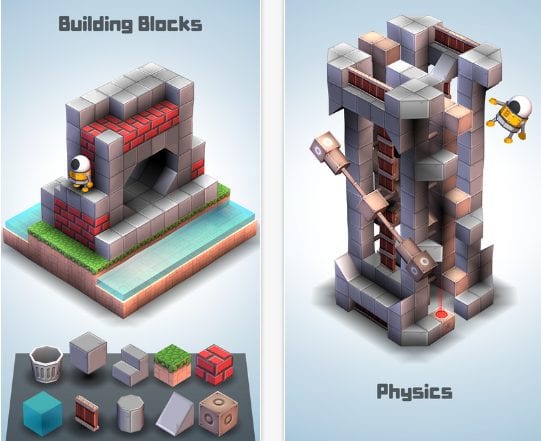 Mekorama is a very beautiful puzzle, based on the rare in our time 2D effect with three-dimensional models. The plot of the game is very simple: you just need to move from point A to point B. But this is accompanied by a superbly implemented design, gameplay, and interface that makes the usual arcade the next-generation game.
The game has 50 built-in levels, but it is also possible to create your own levels, which you can share with your friends.
Flow Free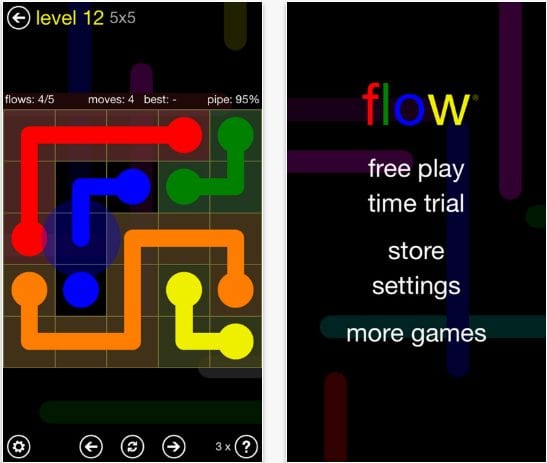 The game is a grid, in the cells of which circles or points of various colors are placed. Each color has its own pair, that is, the number of points is always even. The principle of the game is simple: you need to connect points of the same color with lines.
While connecting it is necessary to use all empty squares and to watch, that lines did not intersect. This means that sometimes the shortest path from one point to another will not bring you a victory.
In the game Flow Free, there are two modes: time trial with a time limit for passing through the level and free play, respectively, without a time limit.
Cut the Rope: Experiments Free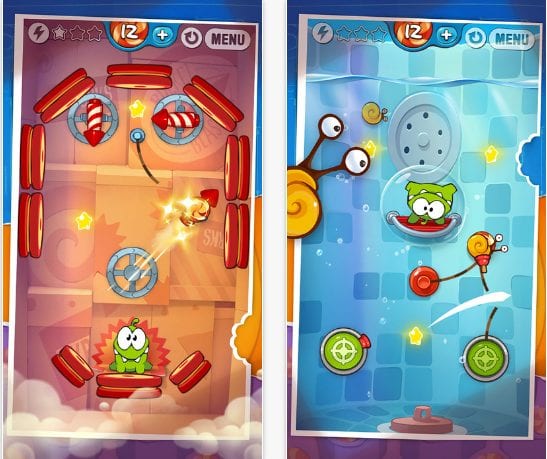 Cut the Rope: Experiments is a puzzle or logic game that you can play without the Internet. The plot of the game is to cut the ropes to feed a wonderful creature, named Om Nom with candies!
In this game, the all-famous little Om Nom monster is suddenly discovered by a mad but kind scientist, who decides to undertake the study of Om Nom's so strong love for sweets and makes a series of experiments.
You still have to cut the ropes, directing the candies in the mouth of Om Nom, while managing to collect the golden stars and open new levels! Passage of the game Cut the Rope: Experiments is becoming more exciting with each level.
Cut the Rope: Experiments is the game that allows you not only to relax but also to spend time with use.
You may also like: 23 Free offline Android games 2022
2048
Game 2048 is a puzzle for Android and iOS devices created by the principle of connecting the same tiles with numbers to get a tile with the number 2048. The meaning and idea of the game 2048 are to get a tile with the number 2048.
At the top of the game, there is a scoreboard with points, and if there is a figure of 2048 or more, this will not mean that you won! Only the figure 2048 received on the field will indicate the winning! To win the game in 2048 please be patient! It is necessary to choose tactics, to come up with your own strategy or algorithm of passage. How else!? It's a puzzle!
ACTION/ADVENTURE
BADLAND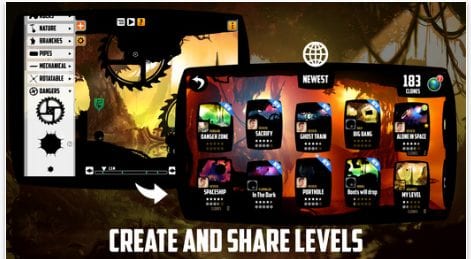 Badland is a game in which you control round birds that can climb up and move to the right, but they change all the time. Use different amplifiers, then your birds can become quite wild. The game around you is always changing and you have to be ready for it.  The game has 80 levels, 40 of which are available for free.
The first few levels are simple – you get used to the weight of the bird and the physics of Badland. A little later, the levels begin to be more complicated. You do not just need to control one bird, there can be a whole flock.
During the levels, there will be more and more clones. They join you when you pick them up at a level, but they all fly in different ways. Yes, they also go up when you press the screen, but each clone has its own flight path.
Minecraft: Pocket Edition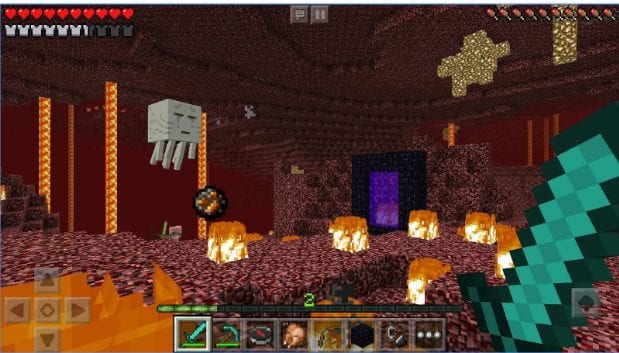 The developers have created a separate version of the game – Minecraft Pocket Edition for real Minecraft fans. The mobile game Minecraft: Pocket Edition is very successful and contains most of the features of the original version.
In Minecraft, you can create and destroy various blocks that makeup surrounding objects and the whole world, use surrounding cubes for crafting your own tools.
In this almost unlimited freedom world, you look through the eyes of a little man who is trying to survive in the harsh cubic world. Here you can co-operate with other users and build grandiose buildings and fantastic structures.
Sonic Dash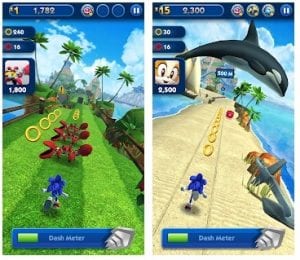 A classic Sonic game that will make us all feel nostalgic. And even those people who missed the Sega times probably love this character since it hasn't lost its popularity even nowadays. Sonic Dash is a racing game where you have to pass levels and overcome all the barriers on your way.
I addition to all of that, the game has an improved modern graphics (sorry to all the fans of the old-school 8-bit games, here you won't find that). Sonic Dasha is an endless game. Utilize Sonic's powers to dodge hazards, jump over barriers, and speed around loop de loops.
Temple Run 2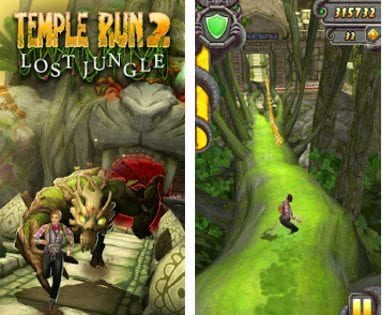 Temple Run 2 is based on the same principle as Temple Run, but it also contains new elements of the game. It is available for free download in the App Store and Google Play Store and can be played in offline mode!
The race begins at the very beginning of the game. You are haunted by demonic monkeys, so do not hesitate! The goal of the game is to escape from the demonic monkeys, overcoming obstacles on your path. At the very beginning of the race there will be a short training, so do not worry.
During the race on the way, there will be bonus items. Always try to collect them, because they give you certain skills that allow you to run further. The bonus items are limited in time, so hurry to use them while they are active.
Six-Guns: Gang Showdown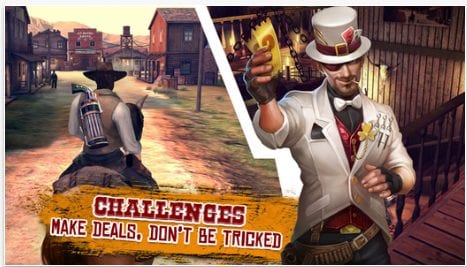 Six Guns: Gang Showdown is a "shooter" from the first person, an epic game about the Wild West, which is best enjoyed on a tablet or on a smartphone with a large screen.
If you've ever imagined how quickly you snatch a pistol from your holster or secretly carry the barrel under your arm, then, luckily, you have Six-Guns, an excellent and free RPG shooter. All you need is a powerful device and a lot of free time.
Gain experience, earn gold, and buy new guns. As in most games of this kind, you will have to sweat hard enough to save money for buying cool game gadgets. For desperate or impatient, of course, there are built-in purchases. In total, the game has 40 missions, and this is enough to make your friends forget that you exist in this world.
Shadow Fight 2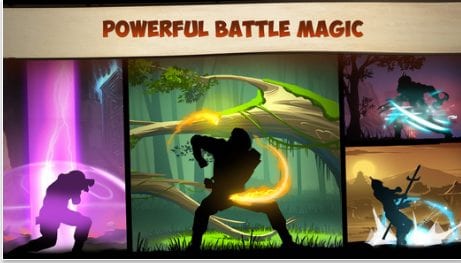 Shadow Fight 2 is the continuation of the famous game with an exciting storyline where you have to fight with the enemies.
This game allows you to supply your character with countless weapons, a rare set of armor, and dozens of different melee combat techniques. You have to fight many enemies and evil bosses with the faces of demons. Only the bravest and dexterous fighters can achieve the goal of closing the gates of the shadows.
The game gives us no detailed models of heroes, but a stunningly stylish picture. All the characters here look like a shadow, like our hero.
All the figures repeat the movements of real people. Very impressive. The game has excellent tracks. During the battles, you can hear good tunes – a rock mixed with oriental motifs. The game deserves attention as a connoisseur of this genre as a usual gamer on mobile devices.
Alto's Adventure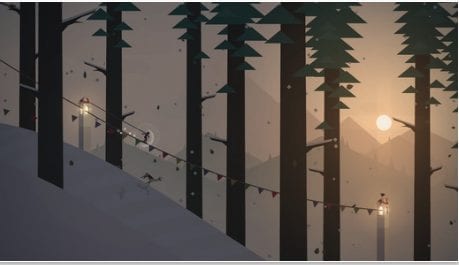 The gameplay of Alto's Adventure is made according to the classic scheme, going down the mountain on a snowboard, you have to try to overcome the maximum possible distance, while avoiding obstacles, collecting prizes and making not difficult tasks.
The developers note that the surface of the earth in Alto's Adventure is formed realistically, based on existing snowboarding tracks.
The graphics are at the proper level, the game is very interesting, and the game world does not cease to amaze with its details. For example, colorful sunsets and sunrises are shown here, and it's impossible to tear off the snowboarder from the snow-covered peaks – everything looks beautiful and goes very smoothly.
Swamp Attack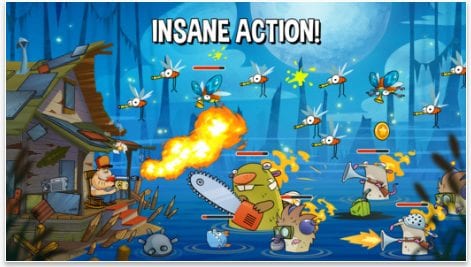 The situation in which the main character Swamp Attack (an innocuous fat man in a white T-shirt and a funny cap) is difficult. He was completely alone, in a skewed house in the swamp, and then "the locals" went crazy. A Strange virus hit all marsh inhabitants and now you have to fight with hordes of crazy crocodiles, wild turtles, and raccoons … with the help of chainsaws.
In this game, your best friend will be a simple shotgun, which, in the beginning, will be the only way to save yourself from wild animals. All you need to do is tap on the screen and kill evil spirits, thereby producing shots.
But do not think that everything here is so simple. The closer to the end of the level, the more difficult it will be for you to resist the army of zombie creatures. Therefore, be sure to pay attention to additional weapons, which can be purchased for the skins of dead monsters.
Price: free with in-app purchases
Sea Battle 2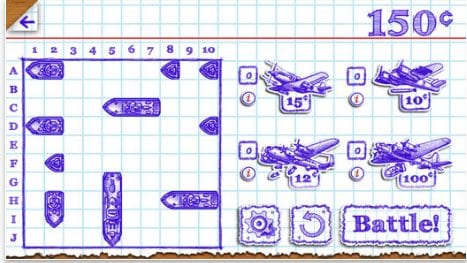 Sea Battle 2 is a mobile version of the world-famous game of childhood "Sea Battle". Place your ships wisely and destroy the enemy ships in fights, where strategy and luck are equally important. Before the start of the battle, you need to position your ships and wait for your opponent to do the same.
As soon as the game starts, you will need to specify the coordinates of your shot (number and letter). If your stroke gains the target, the corresponding symbol appears on the game board, and you can continue to look for luck near to flooding the enemy ship.
Since there are thousands of people are playing Sea Battle 2 every day, you will not have any problems with how to find an opponent. In the online mode, there is always someone to play with, and he will not be able to spy on the location of your ships.
The more battles you won, the higher your rating, and for training, you can always play against the computer. It is also available to play in offline mode.
Sky: Children of the Light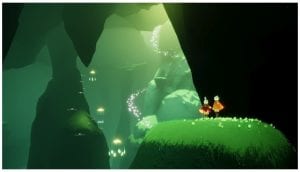 If you are looking for a more chilled adventure game that would be suitable for the whole family then you should pay attention to Sky: Children of the Light. This game is especially remarkable for its wonderful graphics and beautiful locations. The main plot here is that the stars were stolen from the sky and you have to go on the journey to find them.
In some episodes you will be solving puzzles and riddles, in some, you will be traveling. All the characters are customizable so you can add them more of your personality.
RACING
Asphalt 8: Airborne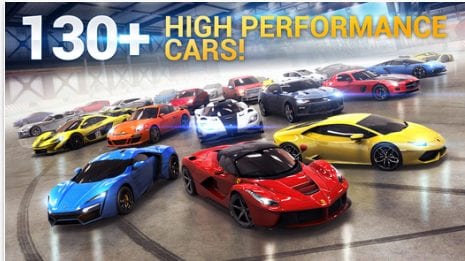 Asphalt 8: Airborne is a racing game in which you will be lucky enough to drive the world's fastest cars and rush through famous places around the world at staggering speeds.
At your disposal, there will be more than forty different cars that you probably know: Ferrari, Lamborghini, and Aston Martin. You can see such the newest models as Lamborghini Veneno, Bugatti Veyron, Ferrari FXX, and Pagani Zonda.
In addition to a large selection of cars Asphalt 8: Airborne also boasts an impressive number of trails. You can drive in Venice, French Guinea, Iceland, in the deserts of Nevada and other exotic places. Each track was created with stunning precision and includes elements that make it unique and so familiar.
Graphics in Asphalt 8: Airborne is really breathtaking. Especially on screens with high resolution. Models and textures are simply pleasing to the eye, and during the game, there are no glitches. Asphalt 8: Airborne is a really exciting race.
Hill Climb Racing 2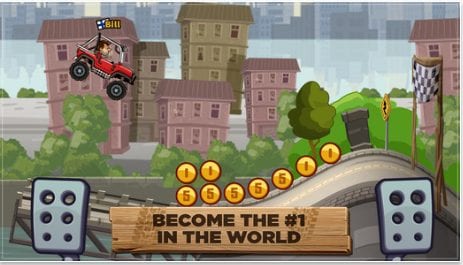 Hill Climb Racing is a very nice platform game in which you should try to get on your vehicle as far as possible, periodically performing spectacular stunts and collecting coins that you will find along the way.
The goal of the game is to achieve a high result. To do this, you must successfully drive as far as possible and collect as many coins as possible. Moreover, being in the air you can perform various tricks and maneuvers, for which you will get extra points.
Hill Climb Racing is a very interesting game. And the fact that the game has an ideal control and attractive mechanics is abundantly confirmed by more than ten million users who downloaded the game.
Asphalt Nitro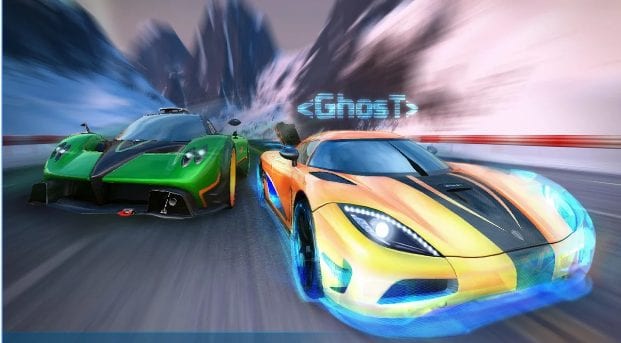 Asphalt Nitro despite its small size, is the game that offers a variety of game modes, cars, tracks, and besides it has delightful graphics.
In the game, you will find a lot of different cars from the most famous world manufacturers. In addition to an excellent choice of cars, Asphalt Nitro offers a rich selection of routes. You will be able to drive on a variety of world routes, including the trails of countries such as China, the United States, and Brazil.
All the places are drawn in great detail. On each track, you will find opportunities to cut the path, trampolines, and other elements that will make the race even more exciting.
In addition to being able to participate in various championships and single races, Asphalt Nitro also offers a multiplayer game mode, so you can prove to everyone who is really the best racer and get to the very top of the leaderboards. In total, Asphalt Nitro offers eight different game modes.
Racing Moto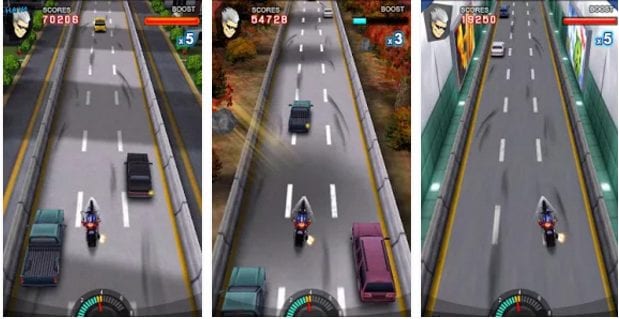 Racing Moto is an arcade racing game in which players will have the opportunity to ride motorcycles on busy highways, dodging trucks, police cars, buses, and other types of cars. Racing Moto has a simple gameplay: a motorcycle rushes forward, and pressing on the screen will make it move even faster.
This will bring you both points and money that you can use to buy new motorcycles. To turn left or right, you only need to tilt the device in the appropriate direction. Try to dodge all the cars on your way. If you run into any … the game ends.
In the beginning, you will have a Harley Davidson motorcycle, but as you gain experience and good points, you can buy new bikes. You will not notice the strong changes in the game when you change one motorcycle to another, but the appearance of the motorcycle itself will vary greatly.
Racing Moto is a simple, but complete action game of racing, and you will enjoy very funny high-speed races.
Earn to Die 2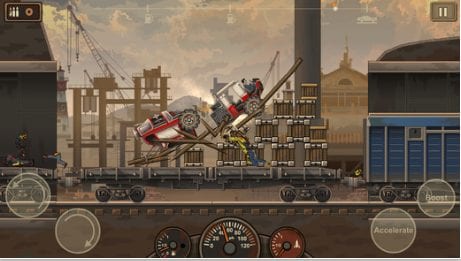 Earn to Die 2  is a two-dimensional race in which players need to drive through the devastated by the apocalypse earth, among obstacles and living dead. Gasoline and people there are very rare.
Management in Earn to Die 2 is similar to a lot of other games of this genre. On the right side of the screen, there are buttons for gas and turbo acceleration, and buttons for maneuvering by the car are on the left side of the screen.
Using these buttons you should try to drive as far as possible, not forget that gasoline is a very limited resource.
One of the main problems is that after the start of the game, it is impossible to go very far because of a lack of gasoline. For this reason, you need to constantly improve your car (at the gas station). Fortunately, in every race in Earn to Die 2, you can earn enough money to improve your car in almost every race.
Earn to Die 2 is a very exciting two-dimensional racing game, and despite the lack of a wide variety of the levels in the game, it offers more than a dozen different cars and many improvements for each of the cars.
Traffic Rider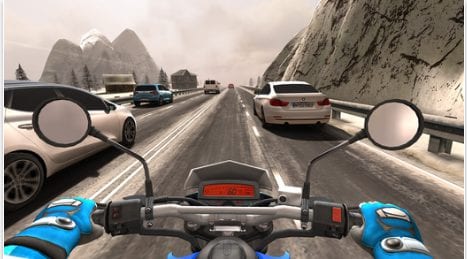 Traffic Rider is a first-person game in which you can drive a motorcycle at full speed on a busy road. The track will always be straight, you will only need to go around other cars, and therefore you absolutely do not have to worry about sharp bends.
In Traffic Rider you will find more than 20 different motorcycles on which you can ride. First, you will have a very simple and not too powerful motorcycle, but soon you will be able to unlock big and powerful bikes. You can drive at different times of the day: early morning, afternoon, or even at night …
Traffic Rider is a delightful game in all aspects: it has several modes, a dozen tracks, great graphics and most importantly – its gameplay is perfectly adapted to devices with touch screens.
This is one of the best motorcycle racing at the moment. As well as other games from the list it can be played without an Internet connection.
CSR Racing 2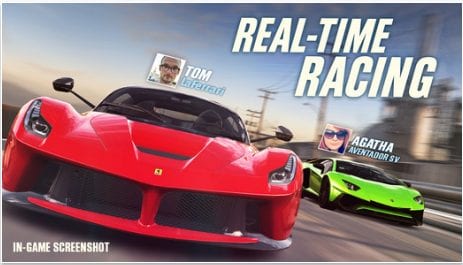 CSR Racing 2 is next-gen drag racing for mobile devices, in which you have to fight with incredible racers, make your car tuning, and just become the leader of the races.
The continuation of the popular first part of drag races offers more than 50 licensed cars. Graphic models of cars are made simply superb. Competitions occur on straight stretches of the road with a distance from 1/4 to 1/2 miles.
It seems to sound easy, but each segment requires its own tactics. At the beginning of the game, you will be given a certain amount of money to buy your first car, which you have to upgrade and tune.
The dynamics of the game are felt very well. It will not make you bored in the moments of racing. If you like to compete with friends and you need a game with a simple storyline, good graphics, colorful tracks, beautiful effects, and constant dynamics, then CSR Racing 2 is a great choice!
CASUAL
Despicable Me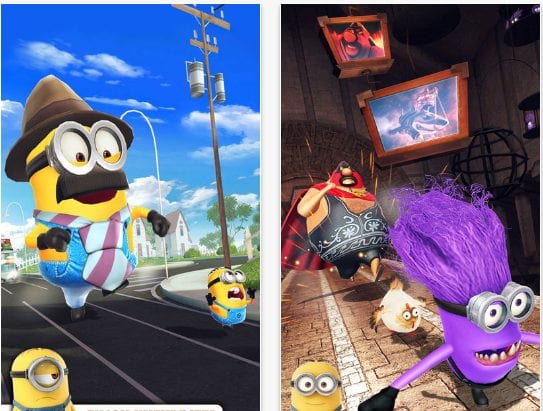 Despicable me: Minion Rush is a three-dimensional game in the genre of endless race, very reminiscent of Temple Run, in which players will manage the most favorite character from the cartoon of Despicable Me
. The goal of the game, as is typical for games of this genre – is to collect the maximum number of bananas. Thanks to these bananas you can buy additional items and unlock various outfits for minions.
It is very interesting in this game that you can customize the minions to your liking, adding outfits and accessories to make them look just like in the cartoon, or otherwise.
In addition to the normal game mode, in Despicable Me: Minion Rush you will find various bonus levels in which you can control the mega-minion and use the Gru rocket.
Despicable me: Minion Rush is a very fun game, with great graphics that will appeal to both children and adults alike. The sea of fun is what this amazing game about minions will give you.
Pursuit of Plasma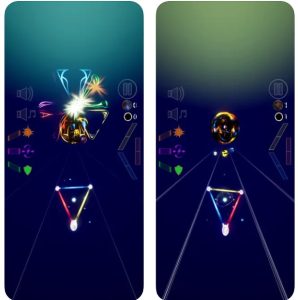 Pursuit of Plasma- this is a runner game, the meaning of which is that you will need to chase plasma: it will constantly disappear from the field of reach, leaving behind various dangers and obstacles.
In this game you will have your own character, which you can pump as you like. For example, you can buy new costumes for him with game coins, as well as pump up his strength and agility. Options for strengthening your character can not only be bought for game coins, but also win by successfully completing some difficult levels.
Also, this game is liked by users because the graphics in it are a mixture of geometric elements and space themes, including neon lights of various objects and obstacles.
If you cannot cope with some obstacle, the game is lost. You will be able to start it again and pass it until you win. At the beginning of your gameplay training, you will be accompanied by a visual assistant who will tell you what each danger is, as well as what exactly your character will need to pump first.
Plants vs. Zombies™ 2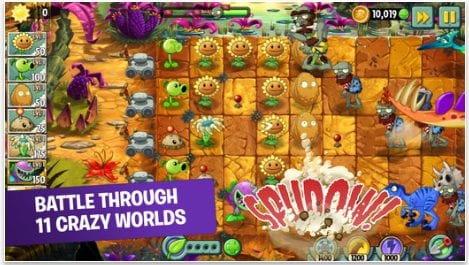 Plants vs. Zombies 2 is the continuation of the popular 'tower defense' game from PopCap, in which your goal is to protect your position (that is, the house) from the zombie invasion with the help of an army of different plants.
In this case, you will need to protect not only your home. You will travel around the world and in time, protect important sights with the help of the army of your plants.
As you would expect from the sequel, in the game Plants vs Zombies 2 you will find new plants and a whole bunch of new zombies. Thanks to more plants and zombies, the game becomes more complex and each new level will not be given as simple as it could have been in the first part.
Plants vs Zombies 2 is still able to boast of fun gameplay, so it has all chances to become a game of the year, perfectly adapted for sensory devices, with a good control system and improved graphics, which will appeal even to the most demanding users.
Make More!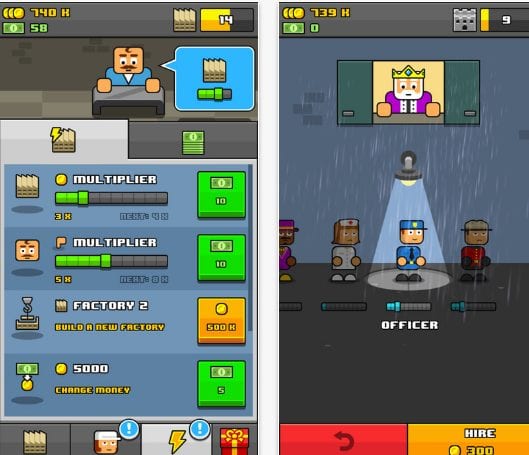 FingerSoft has released a new clicker called Make More. The game is very interesting and unusual. At the first level, the player will manage the worker, then the foreman.
Both characters are very funny. The worker must do different things (depending on the level) when you click on the screen. The brigadier knocks on the table, urging the worker. The whole process takes place at the factory. At first, you have only one factory and one worker, but over time these numbers increase.
The game has two currencies: coins and bucks. Bucks are more valuable currency than coins, as it is almost impossible to earn (basically it is given as bonuses or as payment for the task). The main goal of the game is to buy new factories, train and buy workers, earn money, and develop business.
Also, to ensure that the game is not boring and does not seem monotonous, developers have introduced a large number of bonuses. Bonuses increase the productivity of workers.
For example, a cup of coffee will speed up the extraction of coins, music disco will increase the productivity of workers. The game also has tasks for which the player is given bucks. The game is very addictive and relaxing.
Smurfs' Village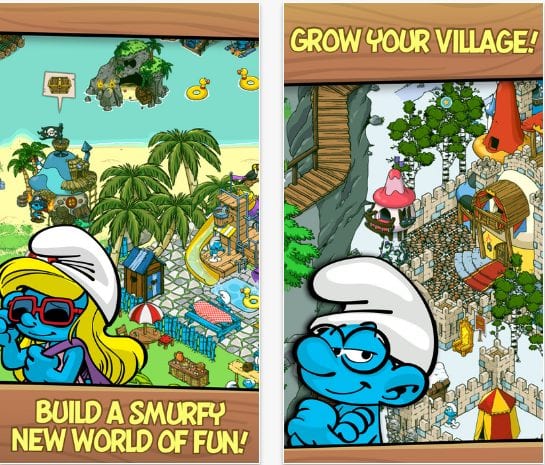 Smurfs' Village is a network social game similar to games like CityVille or FarmVille, in which you need to build your own Smurfs' village, manage all aspects of their life and play with them so that they remain happy.
In the game, you will meet the most famous smurfs. Still, with each of them, you can play amusing mini-games, which will bring a lot of benefits to your village, and it will grow more and more every time.
To buy almost all the elements of the game you will need blueberries, which you can gradually collect or buy for real money. This will help you move forward, but it's not necessary to enjoy the game.
Smurfs' Village is a social game that is very popular due to its qualities. Its characters are very charismatic, the graphics are very nice, and the game is a lot of fun if you like games of this genre. In general, now you know everything, start playing with smurfs!
Angry Birds 2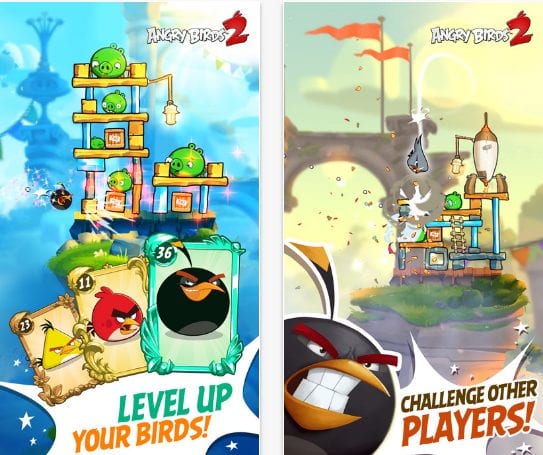 Angry Birds 2 is the first official sequel to the legendary Angry Birds, one of the most famous and popular games in history. Unlike other games, such as Angry Birds Rio or Angry Birds Seasons, in this game, you will find some very interesting new features.
The first thing that will surely draw your attention to Angry Birds 2 is the improved graphics. The graphics in the early Angry Birds were good enough, but in this game it is adorable. Sometimes it is so good that it may seem that you are watching a cartoon.
If you leave the graphics aside, then there are a few interesting "schticks" that have been added to the gameplay. For example, you can choose your birds on each level. Levels with several stages are another innovation.
Angry Birds 2 is an excellent game. Even though it's hard to call it new, the game can be interesting thanks to the improvement of many classical elements. In general, this is a fun and addictive game that can captivate you for a long time.
1942 Free classic shooting games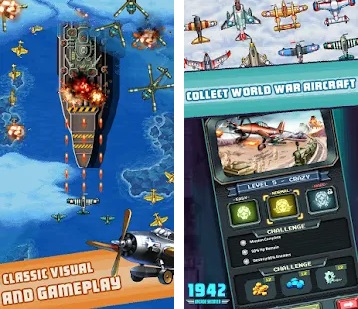 1942 is a decent arcade game. 
You play with an aircraft. The goal is to kill airships that come at you. To control the aircraft drag your finger to the left and right. You don't need to press anything to shoot, the bullets come out automatically. 
As you complete a level, you get diamonds, which you can then use to unlock new aircraft. 
Every day you can spin the lucky wheel which will give you different bonuses. 
There are in-app purchases. Some users complain that you can't advance in a game without donating money. 
Download this game with great graphics if you enjoy small arcade games that will help you kill time. 
ROLE PLAYING
Dark Sword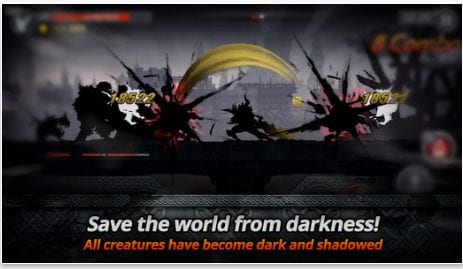 Dark Sword is a game in the genre of 2D action, where your hero – a gloomy warrior – must fight with the endless hordes of the Dark Dragon. Fortunately, passing the levels and winning the enemies, there will be an opportunity to improve your character.
In the game, you can move your hero to the left, right, jump, evade other people's attacks, and attack enemies. The most powerful abilities, in the beginning, will be blocked, but as you train your hero, new special attacks will appear.
In Dark Sword you will find more than 100 different levels, swarming with monsters with which you can fight at different difficulty levels. In addition, you can play in the "Dark Tower" mode – a kind of survival game mode, where you need to resist the endless attacks of enemies.
Dark Sword is an excellent game in the genre of 2D action with elements of RPG, the control system in which is perfectly adapted to devices with touch screens. The graphics in this game are also gorgeous, and the delightful models of some bosses deserve to be mentioned.
Pixel Dungeon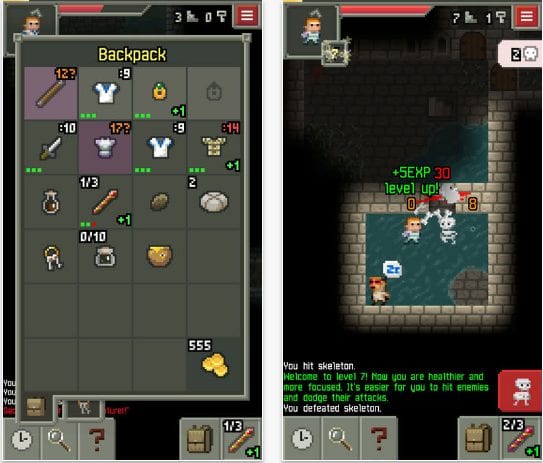 Pixel Dungeon – the classic roguelike, in which players will have to get as far as possible into the dungeon full of monsters and traps.
At the beginning of each game, players can choose their character: warrior, magician, thief, or hunter or elf. Each class has its advantages and disadvantages, you will need to know them to be able to get the most from each of the classes of characters.
The gameplay in Pixel Dungeon is identical to that in traditional games of this type: you advance through the levels of the dungeon, confront enemies in turn-based battles, find and arm yourself with the best weapons and armor, gain experience and expand your abilities, and in general, try to hold on as long as possible in the game.
The novelty of Pixel Dungeon in the comparison with the classic games of this genre is that the game contains a simple and intuitive control system. There are no more fancy and confusing interfaces.
Pixel Dungeon is a great game, which took all the best from the classic games of this genre, and combined it with a modern control system and charming pixel graphics.
You can find other RPG games here: 22 Best FREE Android RPG games
Battle Chasers: Nightwar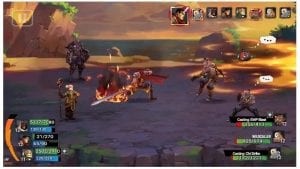 There are very few games that were originally released for consoles, however, later were converted into the apps. This game is exactly the case. Before installing it, make sure that your gadget's technical characteristics are powerful enough to run this game.
The best part of the game Battle Chasers: Nightwar is of course the battles that are in the game. Special effects and excellent graphics will make the process super captivating. There is also an adventure element in the game where you have to explore dark forests with mystical beasts.
You can choose among 6 characters – each of them has unique magical abilities that you can use in the fight mode. The game requires no Internet connection – thus it has no ads. Battle Chases is a complete fantasy world which is always interesting to explore.
Even in the 21st century, we are not always connected to the Internet, that is why the solution to download games that will work without the Internet is correct.
Howbeit, games without the Internet on iOS and Android devices are numerous and diverse, so do not fixate on this factor. In this article, offline games of all genres were selected for you, so you can only pick and download the desired one, for free, as always.