Making gifts is a pleasure, especially when you see the joyful face of the recipient and the most sincere emotions. It can be done on any occasion and even without it.
It is quite a time-consuming process that requires you to include your imagination and come up with something really unusual. Try these best gift-giving apps in 2023 for Android & iOS. They are quite varied, and you can use them to create personalized gifts, order flower delivery, and much more.
Don't go wrong with a gift and be ready for any holiday with these best free wishlist apps for Android and iOS.
Giftster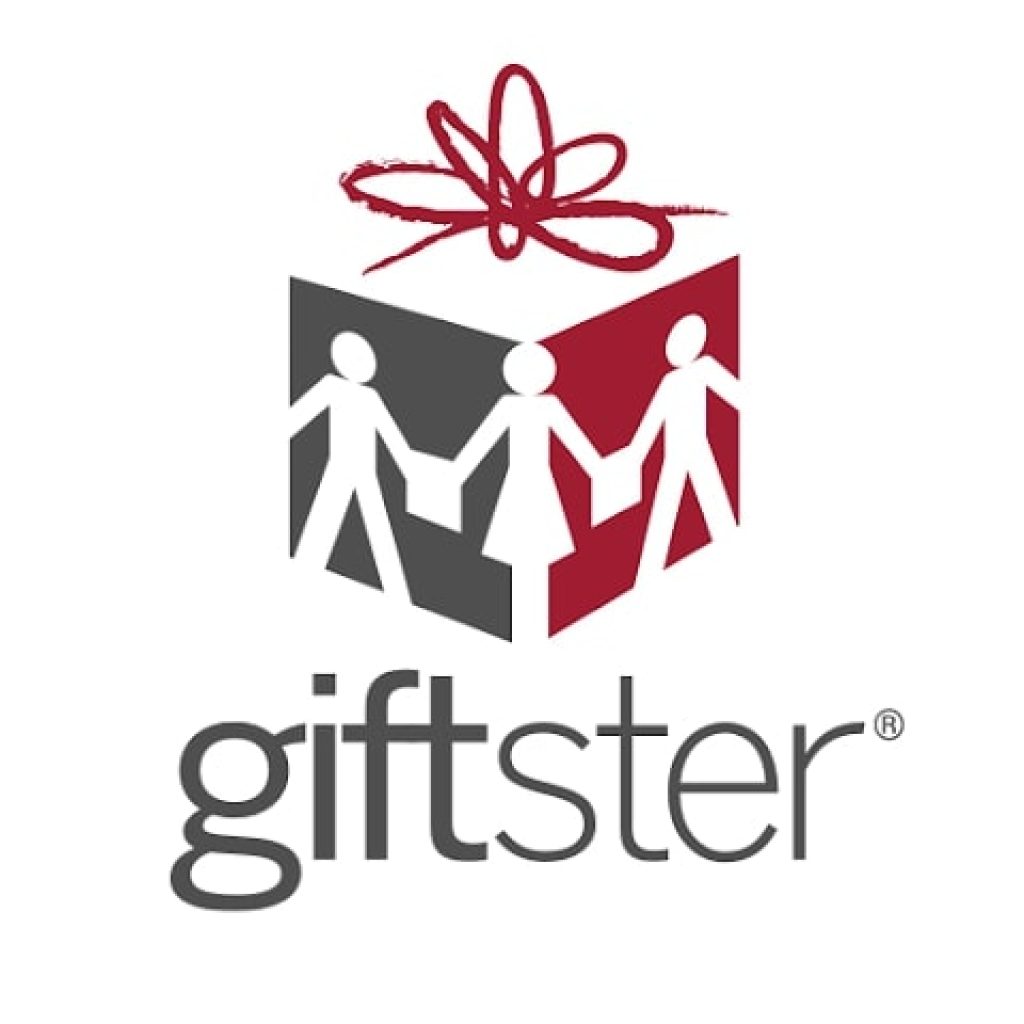 Giftster is an app for creating a list of gifts for any holiday that you can share with a created group of loved ones.
In the app, you will be able to create a group, where friends and relatives you have invited to the holiday will be added. You can then make a list of gifts you want to receive and share that list with the group.
Guests will be able to reserve gifts from the list right in the app, that way you don't have to fear that someone will buy the same gifts.
The status of the gifts on the list is hidden from the compiler to preserve intrigue. Each member of the group can make their own list, which will be available for other users to see.
This program can be launched from any phone, as well as from a tablet or laptop. With a special feature, you will be able to include items from any site in the list.
The advantages of the program include the fact that you need to install it once and then use it every year, making a registry of gifts for each holiday.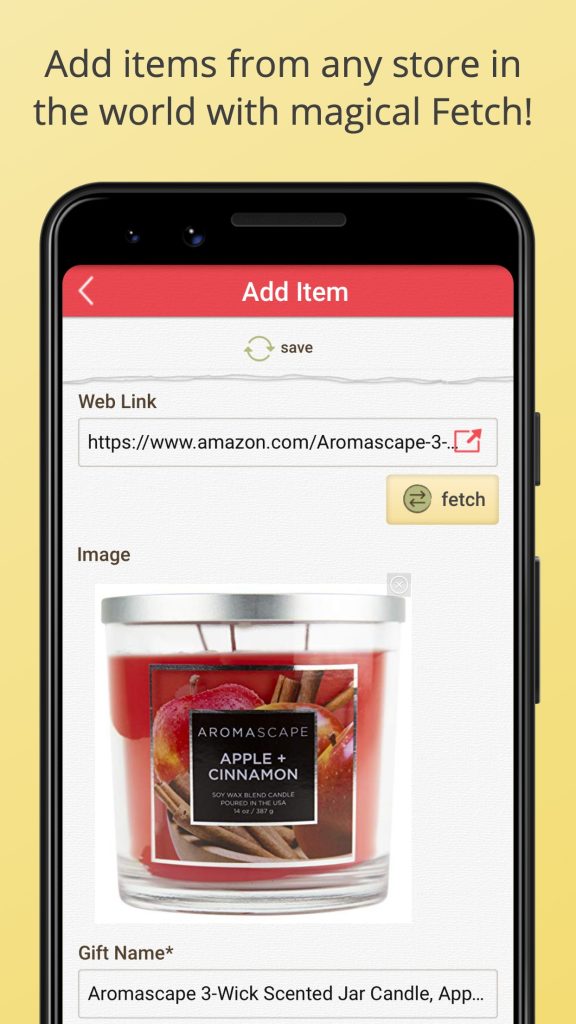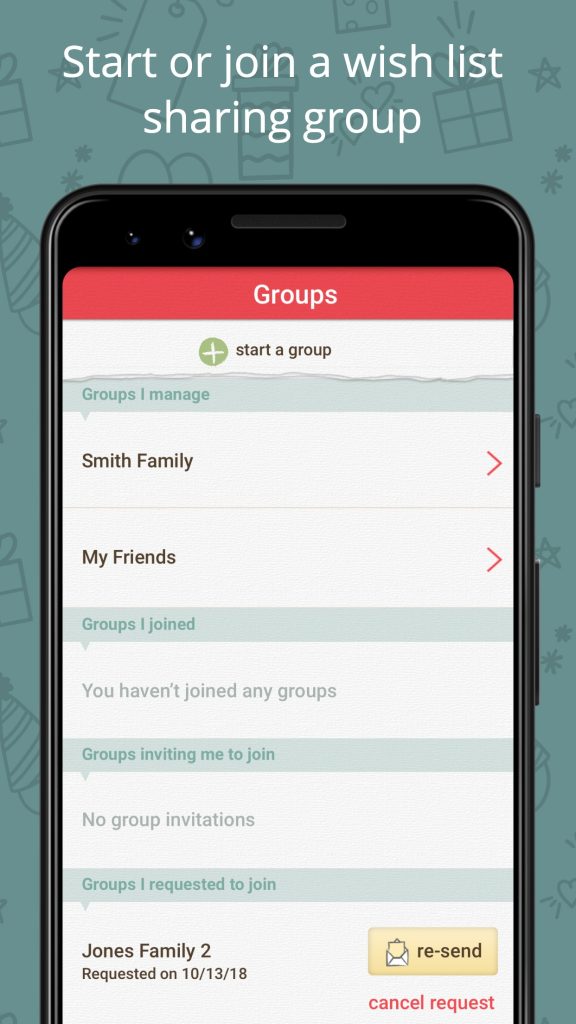 A simple and clear interface makes working with the app convenient for all users. It is worth noting that it works only with an Internet connection.


You may also like: 45 Best Apps That Give You Free Gift Cards (Android & iOS)
Giftworld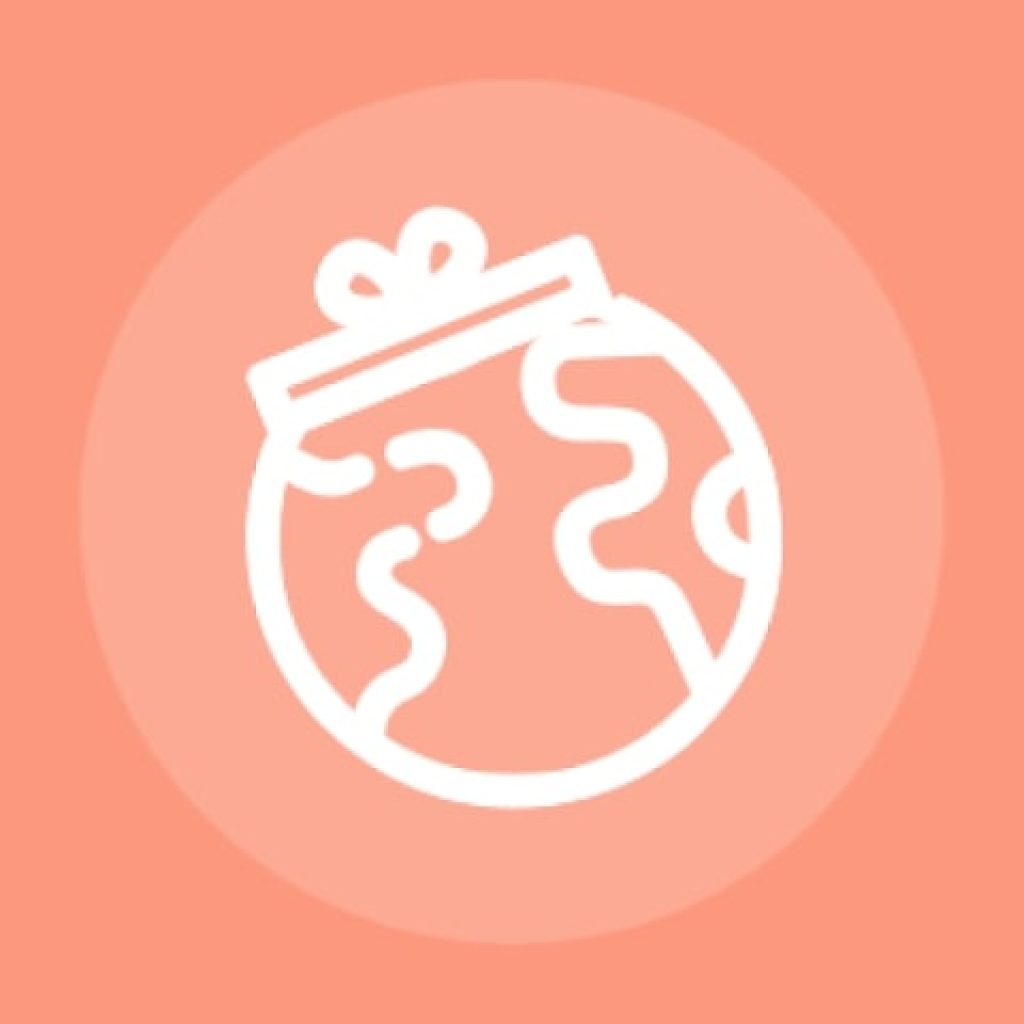 Giftworld is an app that allows you to make gifts for your friends and family. Here you can order flowers, and send a gift or a special certificate to anyone in just a couple of clicks.
Sending flowers is available throughout North America. Sending certificates by email is available for recipients in Canada and the United States.
How does the app work? When you open it, you'll see 4 tabs: gift store, contacts, calendar, and map.
In the store, you can choose from thoughtful gifts or assemble your own. You will also be able to buy a card or gift certificate, the template for which you can choose from a list or upload any image of your own. Then email such a card to the recipient.
The contacts tab will collect the names, birthdays, phone numbers, addresses, and emails of all your family and friends. The calendar tab will display all the dates for the upcoming month.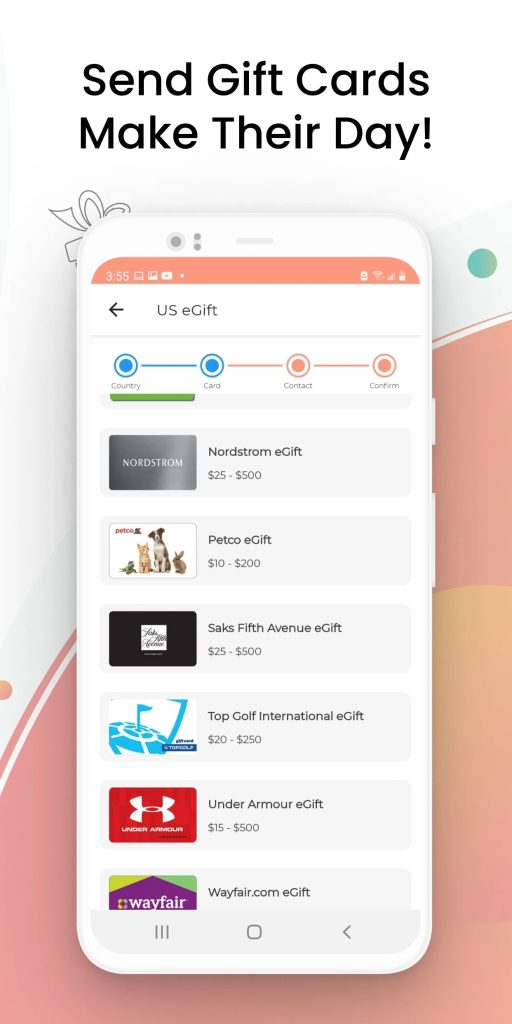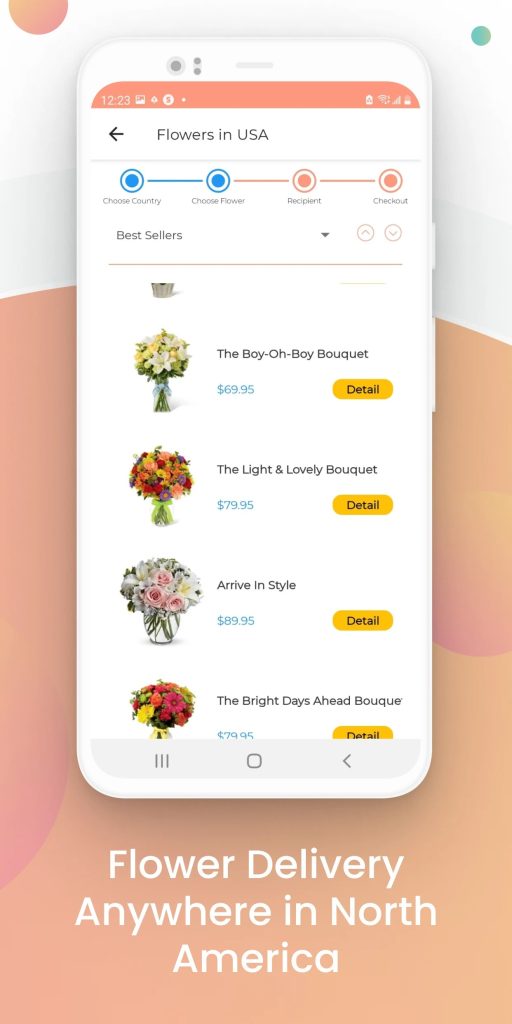 In the settings, you can enable the important date reminder function. In the map tab, you can easily find any of the contacts you've previously entered. Then you can go to their profile and send them flowers or a gift.


Giftagram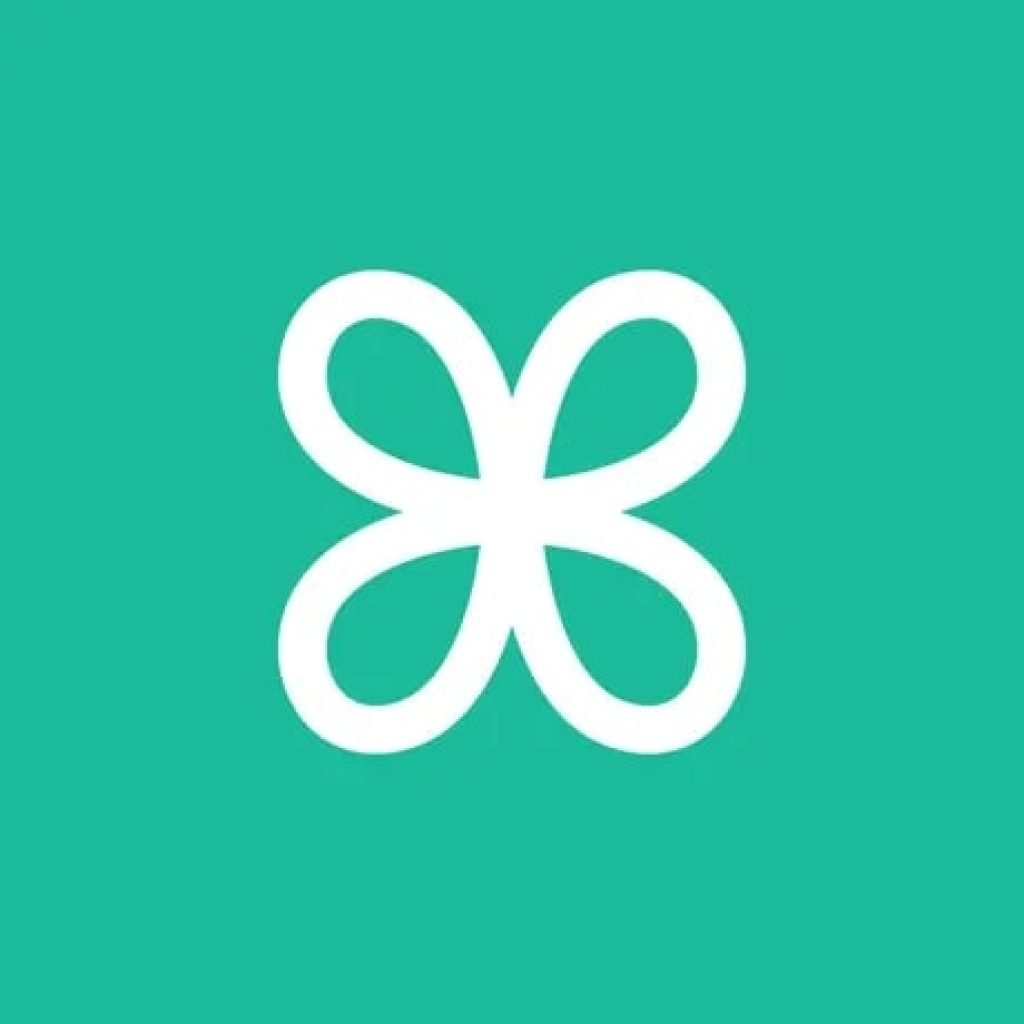 Giftagram is an app with which you can choose and order to send a gift to any person in a few clicks.
This app allows you to choose a thoughtful gift for any person, buy it and send it for any occasion. You will have the ability to choose by category – for a birthday, Christmas, or another holiday.
The gifts are also presented in different price categories, so you will be able to find something that suits you. You can send gifts to anyone on your contact list.
In the settings, you can enable a reminder function for important dates to get relevant notifications on your phone. This way you can be sure you won't forget to congratulate someone.
Every week the list of thoughtful gifts is updated. All of them are selected and evaluated by experts, so each gift is unique and useful.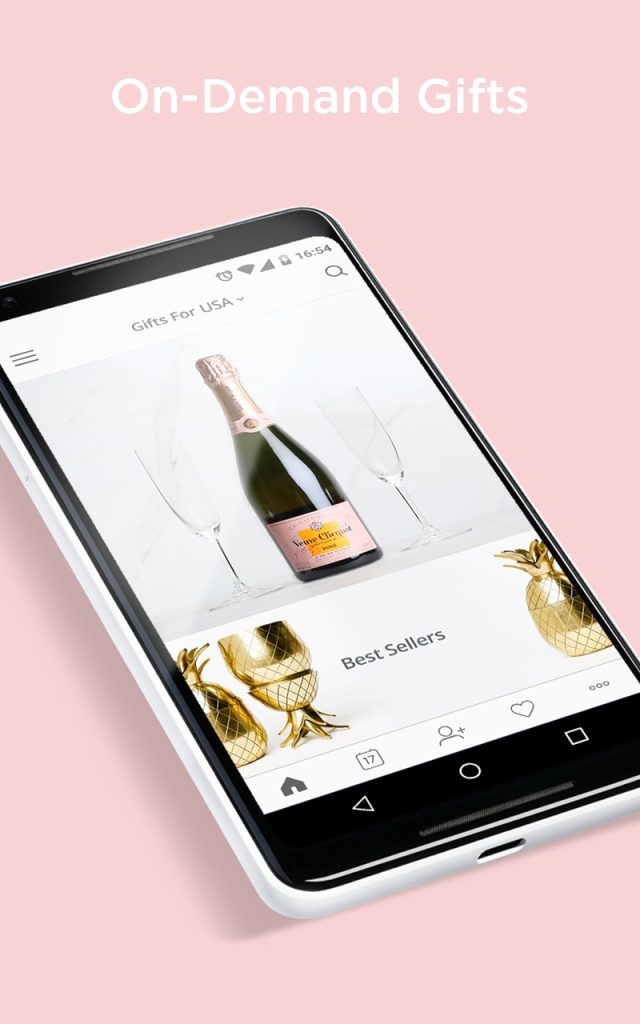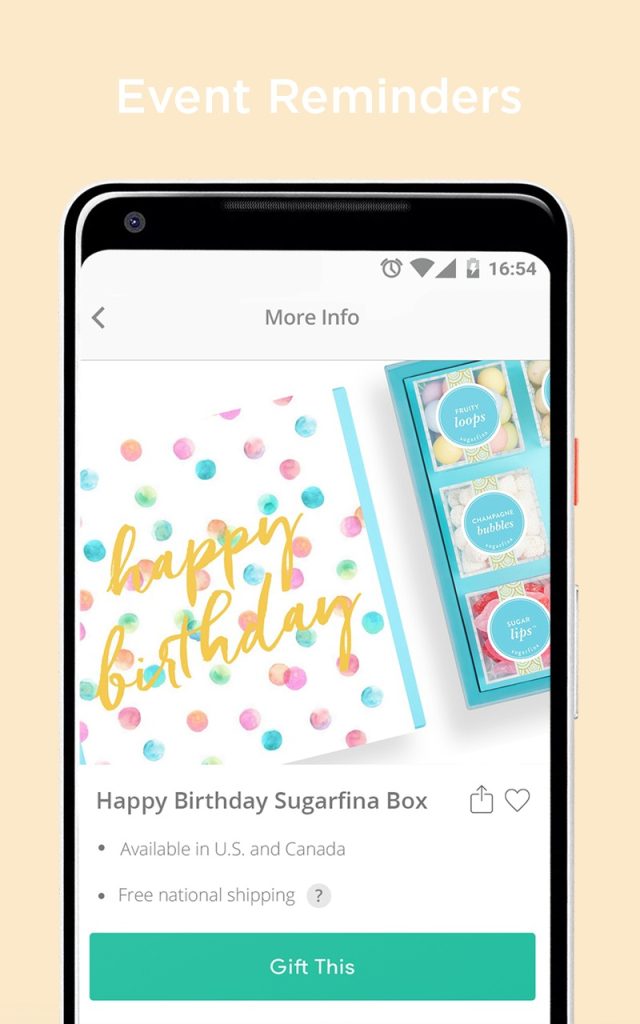 There are many categories on the app – kitchen, appliances, cosmetics, gardening, flowers, books, and more. Having a large number of categories makes finding a gift easy and convenient.


GiftList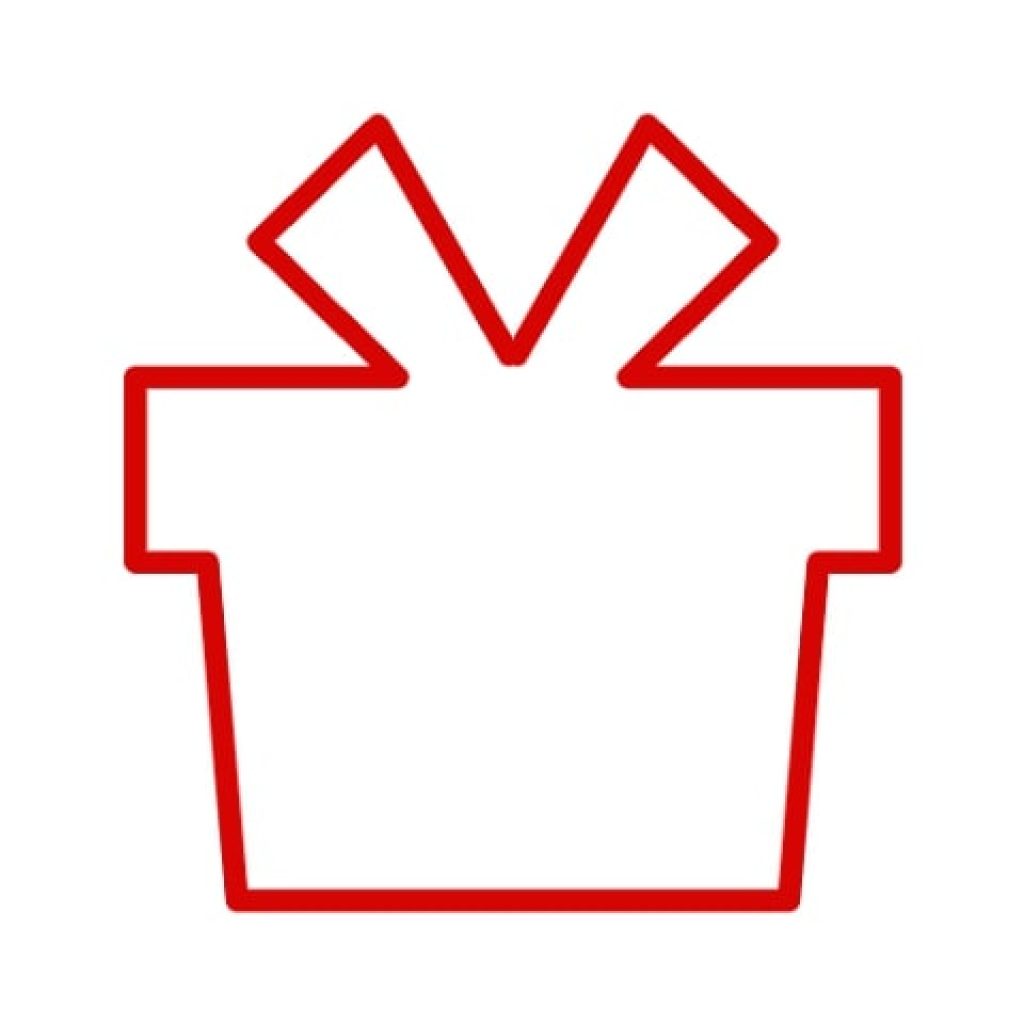 GiftList is an app for those who are tired of getting unnecessary birthday gifts. Thanks to this app, you can make your own unique list of gifts you want for your birthday.
Share this list with all your invited guests. Add items from any website and from any brand. Add photos and notes so your guests know exactly what you'll be excited about.
Send a list to everyone who's invited to the party, because even if they don't have the app installed, they'll be able to see your list.
If people you know also have the app downloaded, you can view the gifts on their list. Suggest your idea of what you want to give as a gift, and reserve a gift from your list so that no one else gets the same one.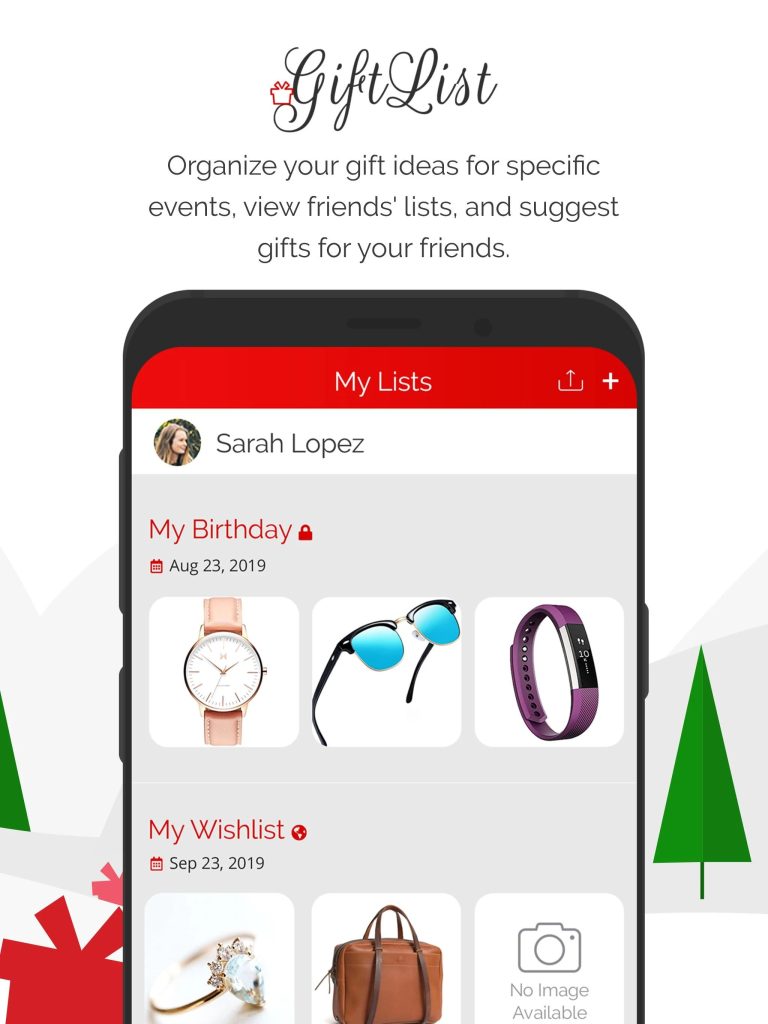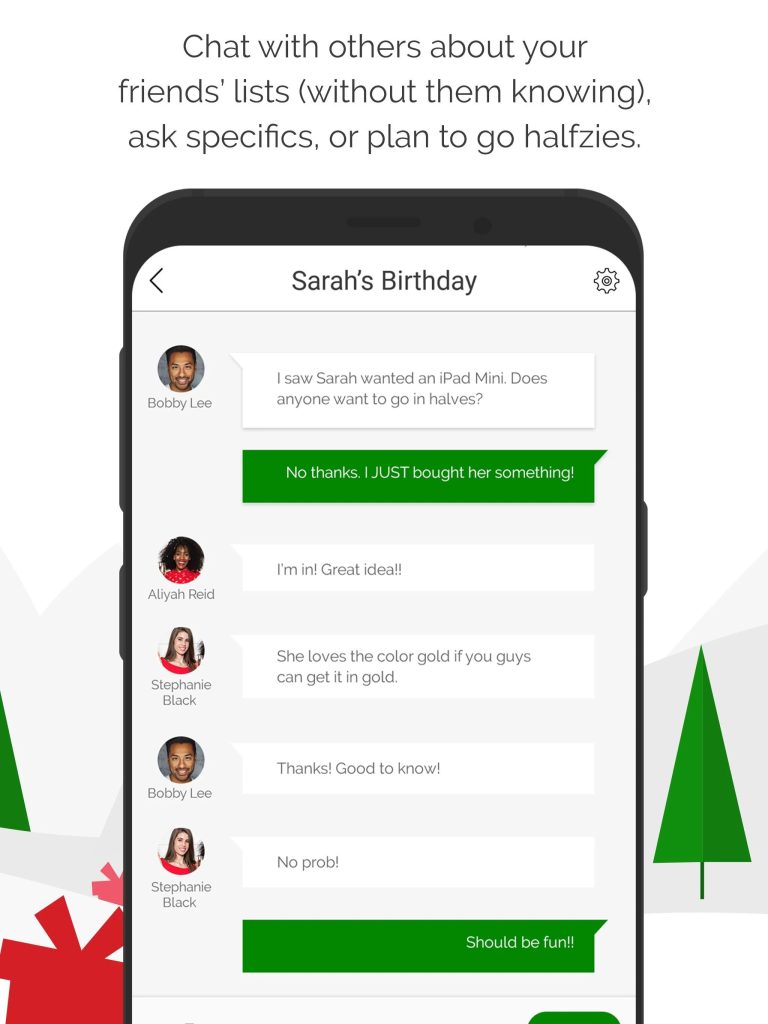 Keep track of which items on the list are already reserved or gifted so you can keep in mind what else you need to buy. You can create a gift list for any holiday – birthdays, Christmas, and others.


Goody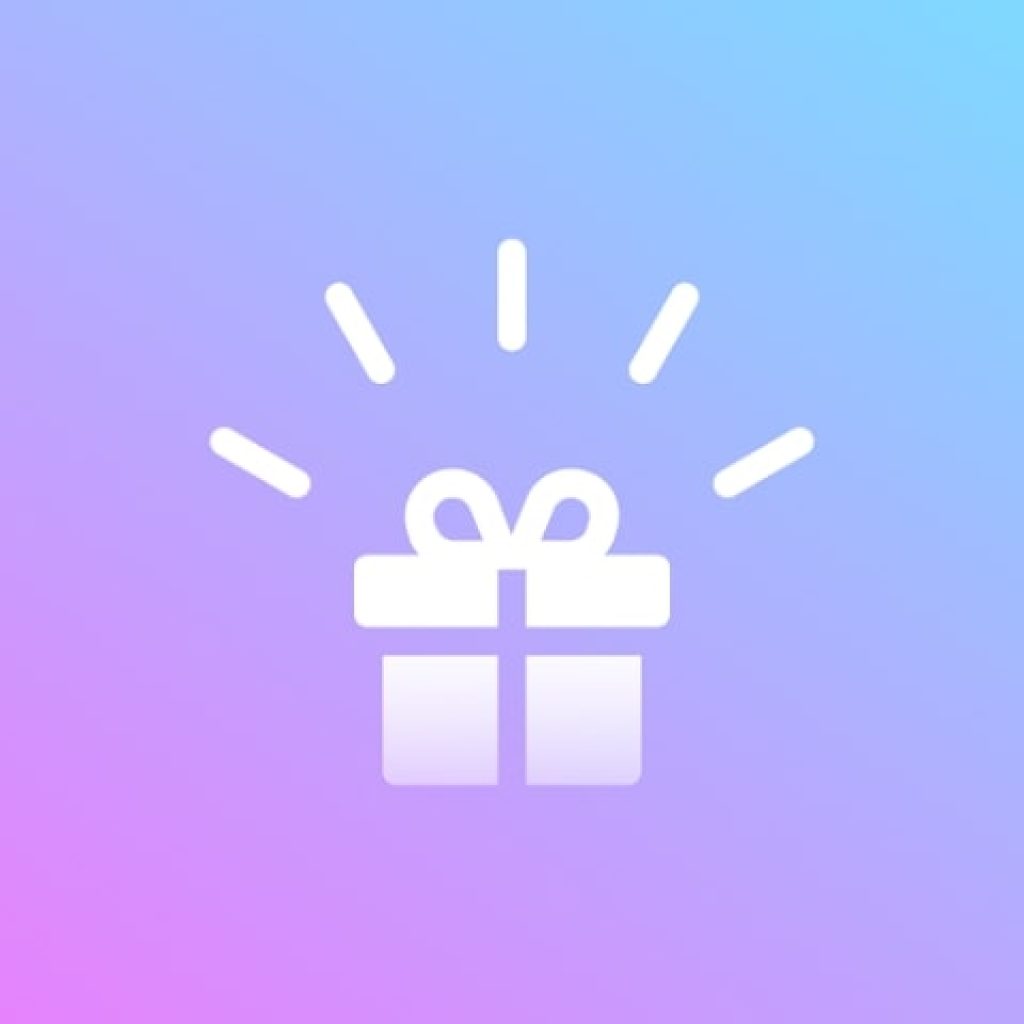 Goody is an app that allows you to choose and send a gift to anyone from the comfort of your couch. Thanks to the variety of categories, you can easily and quickly choose a gift that will make your loved one happy.
He or she will receive a text message with a postcard. The recipient will have to give his or her address and press accept. No pre-payment is required.
Once the person has accepted the gift from you, the app will automatically request payment information. After payment, the gift will be collected and sent to the specified address.
You do not need to know the address of the recipient, he/she gives it himself/herself. The list of gifts is carefully chosen, each of them will be useful and unique, and you will not need to visit many sites to find something appropriate.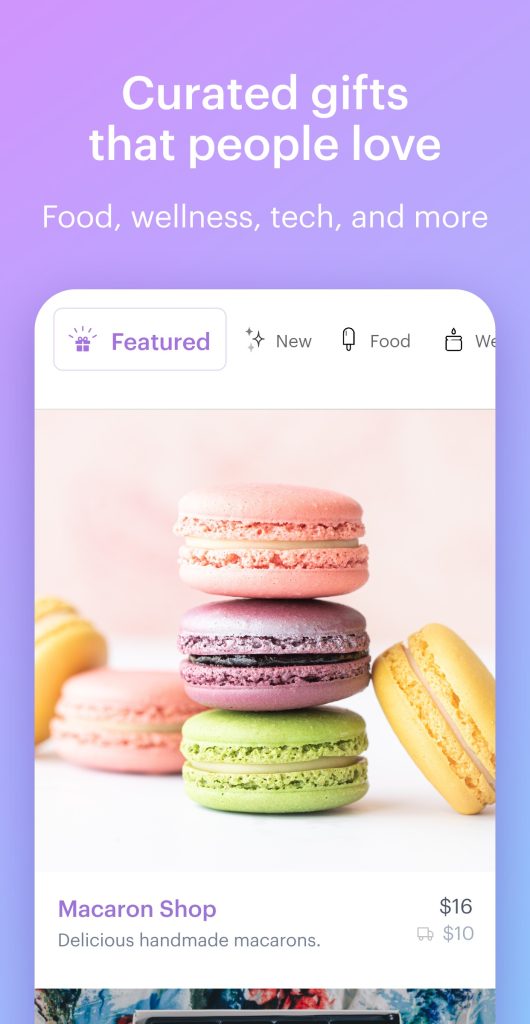 The app is available for residents of the 50 U.S. states and Colombia. There may be some restrictions on shipping, depending on the gift you choose.


Winni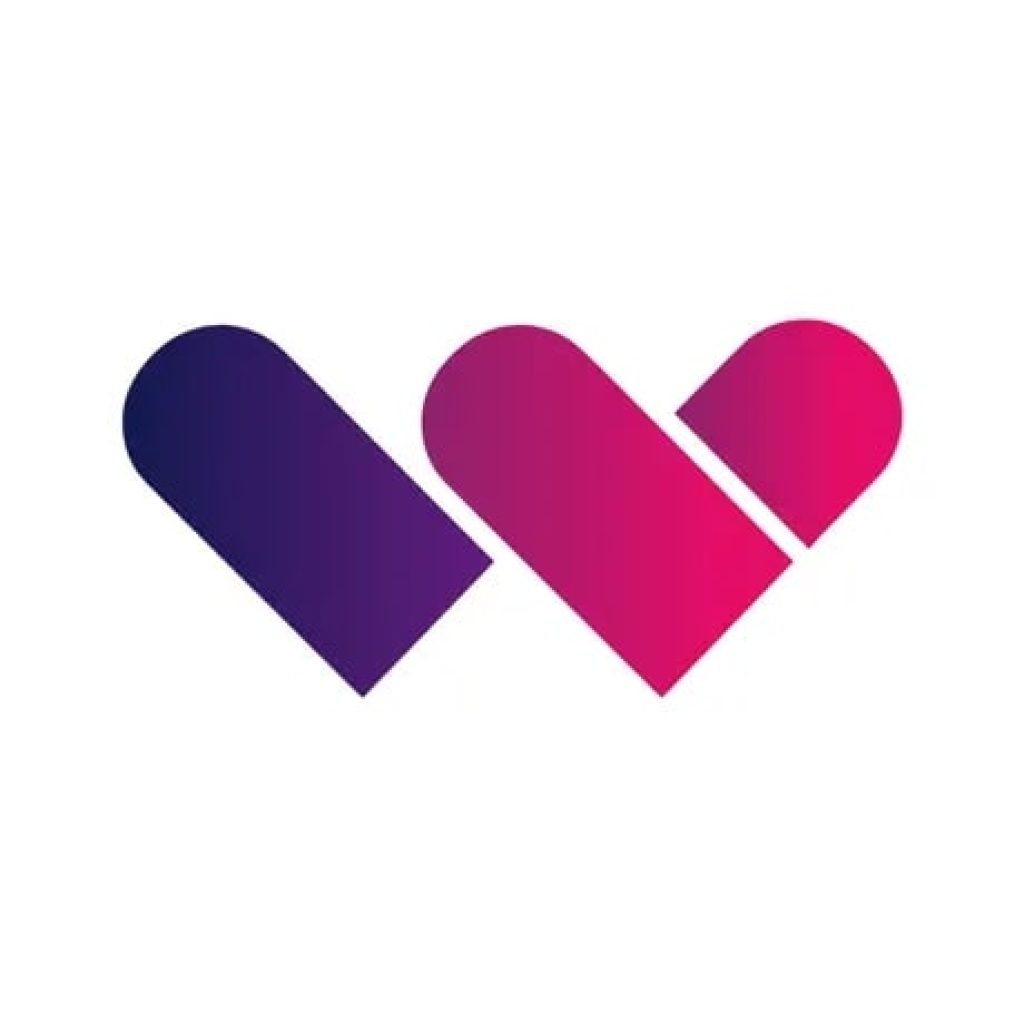 Winni is an app that will help you congratulate your significant other on Valentine's Day and other couples holidays. You can order the delivery of a cake, a gift or flowers.
Thanks to this app, you will be able to order a cake from any bakery. Choose a cake to your taste, and add pictures or 3D figures to it.
Unlike other food delivery apps, Winni specializes in cake delivery, so you can be sure that your cake will arrive safely. You can also use this app to choose a gift for your loved one from the comfort of your own home.
After payment, it will be delivered to the specified address anywhere in the country. Choose flowers for your beloved girl right in the app.
Winni offers you to choose a bouquet of any flowers, a cake of any ingredients, and a gift for any taste.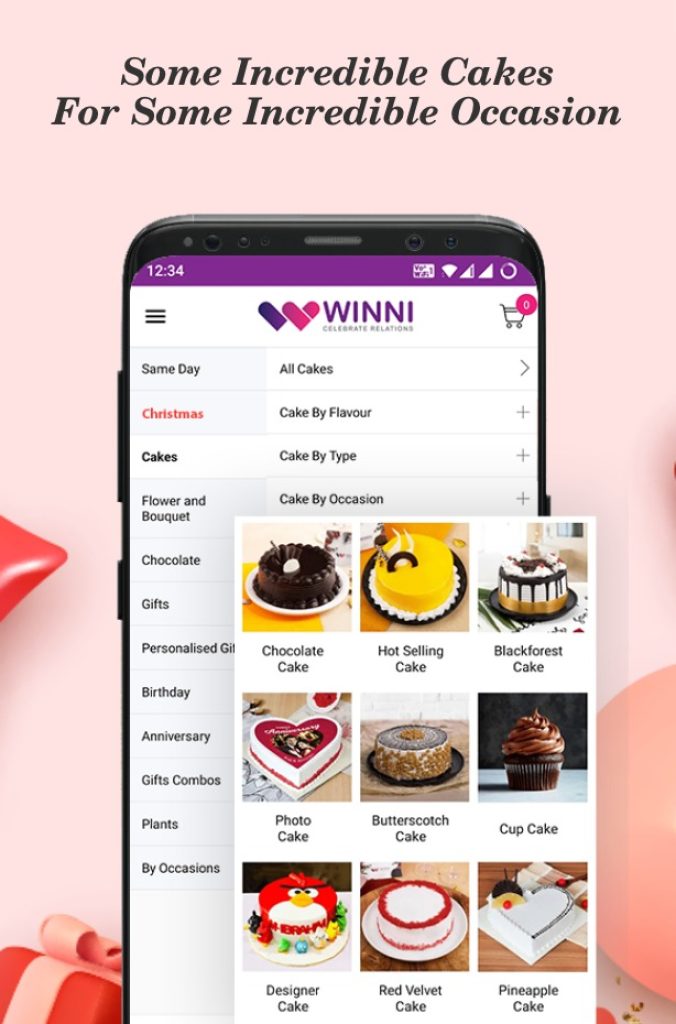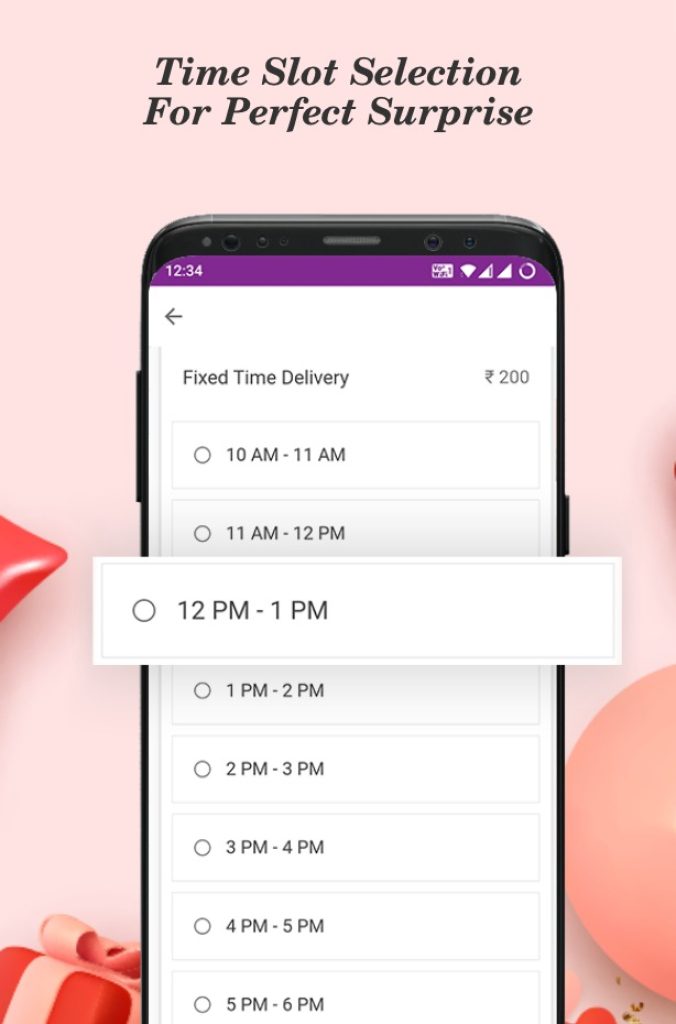 The variety of categories makes finding a gift easy and convenient. Order cakes and flowers at the lowest prices.


You may also like: 8 Free Giveaway Apps to Get Stuff (Android & iOS)
TouchNote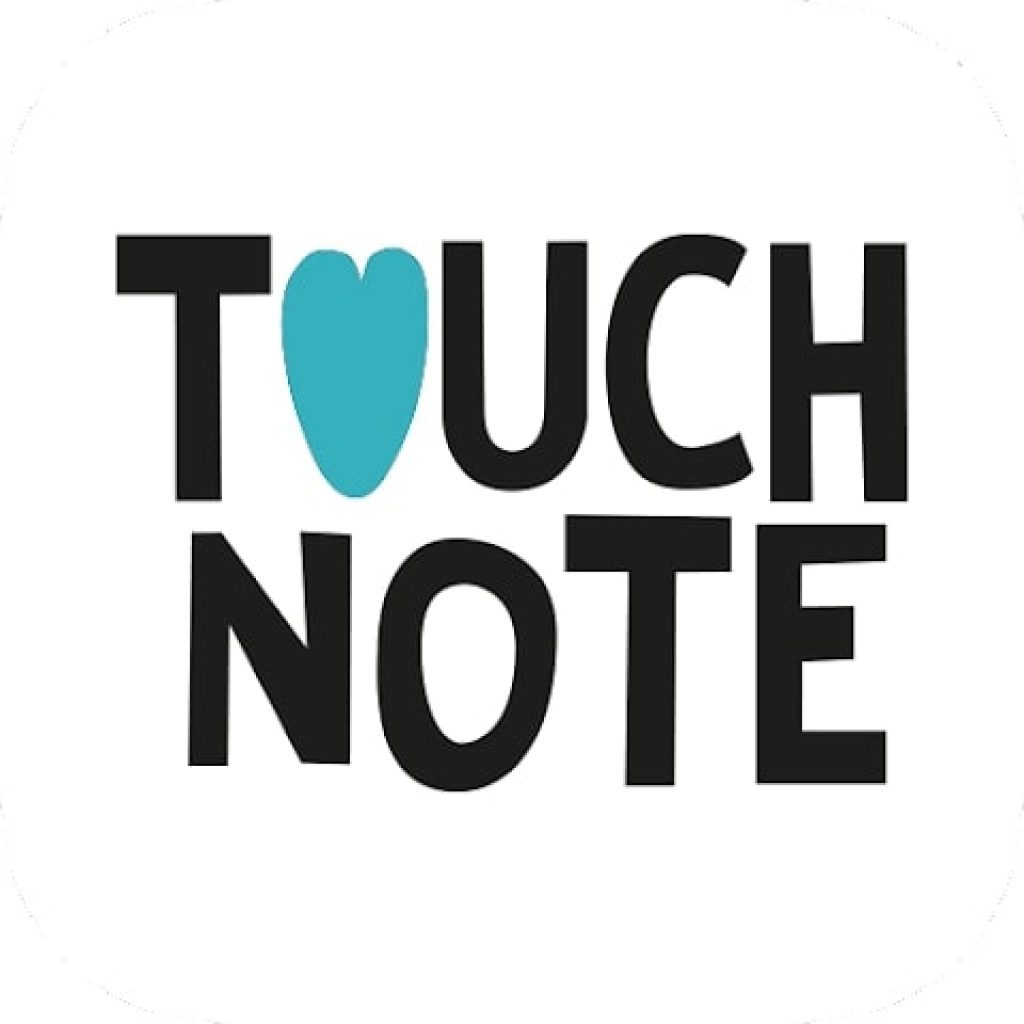 TouchNote is an app that allows you to creatively congratulate your soulmates on the holiday. Thanks to this app you will be able to create a card from photos or images of your choice.
Choose a layout from more than 3000 unique designs, insert your photos and enjoy the resulting postcard. In addition to creating postcards, the app offers you the function of selecting a gift for your loved ones.
All you need is to install the app, choose a delivery method, create your unique postcard, choose a gift and send it anywhere in the world. You can choose gifts from different categories.
Take advantage of the functions of imposing filters, adding stickers and text to postcards, and create your own unique design.
With the TouchNote app, you can create a postcard for any holiday. A simple and clear interface makes working with the app easy and convenient. Free shipping is an advantage of this app.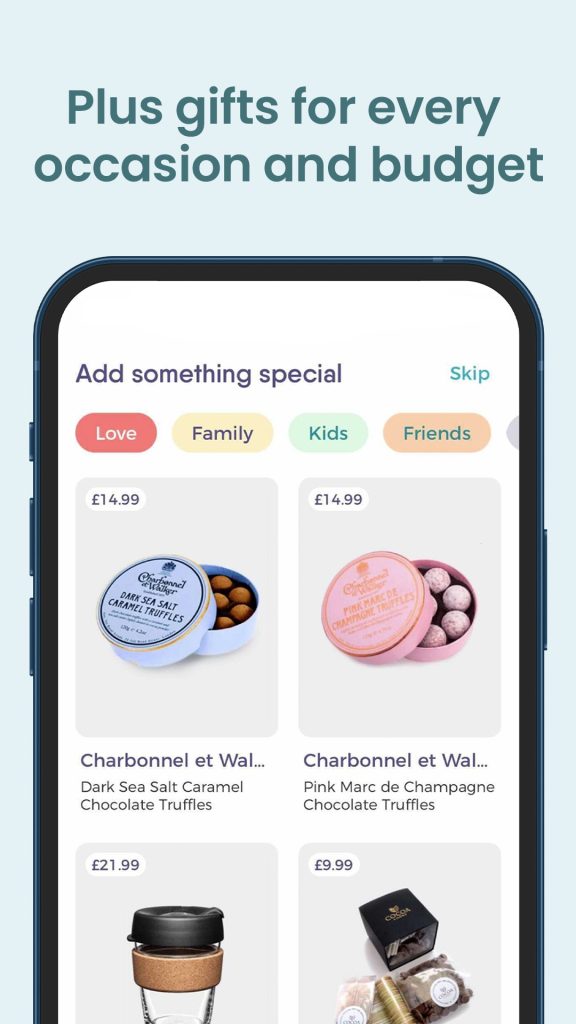 You don't need to have any special skills to create your card. Delight your loved one with a unique postcard made up of your photos.


1800Flowers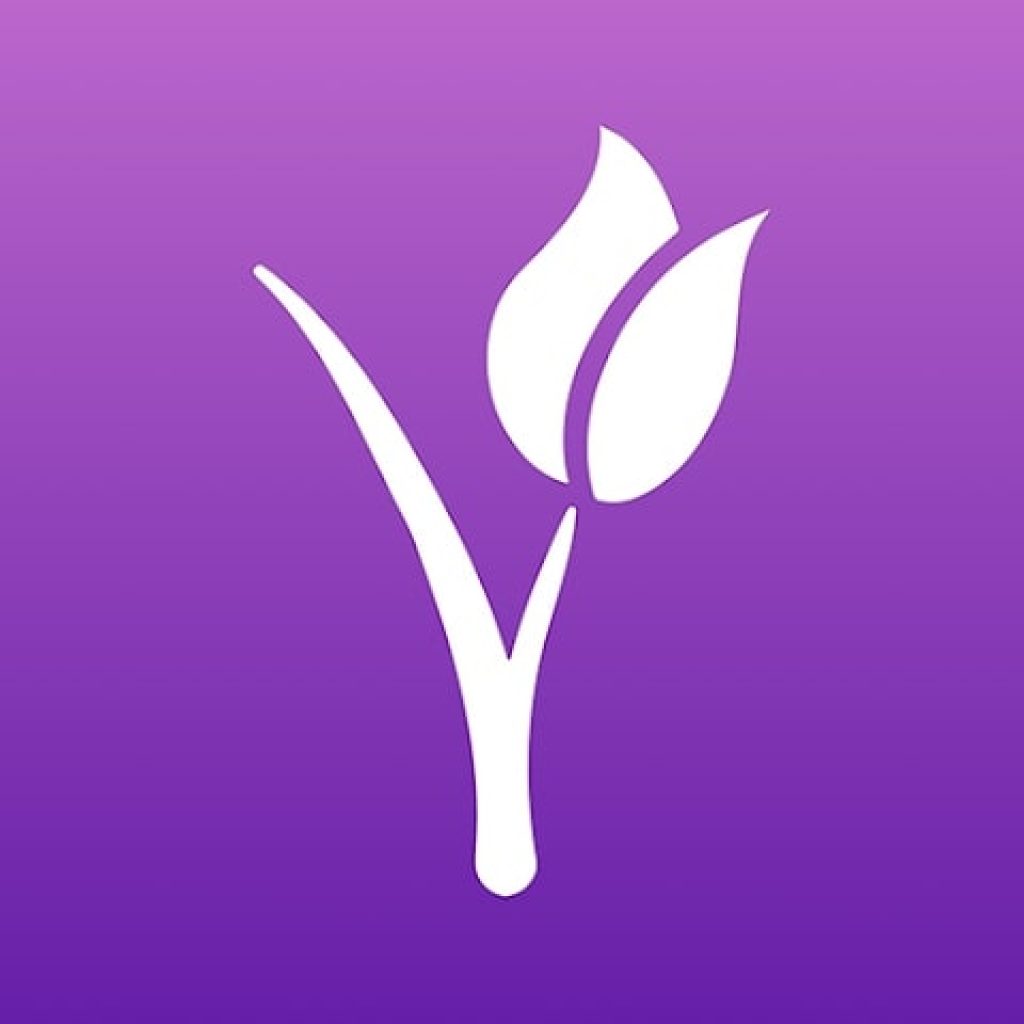 1800Flowers is an app that will help you order flowers as a gift for anyone. Once you install the app, you can send flowers, houseplants, gift baskets, and other options of your taste and choice to your loved ones.
There are many categories of gifts in the app, so you should have no trouble finding a gift that your friend will like. You can order composition of flowers and berries in chocolate to give them for any holiday.
This service offers services for a variety of occasions. Send funeral flowers with condolences to your home with the White Glove service. 1800Flowers guarantees delivery of fresh flowers of any kind – roses, lilies, chrysanthemums, daisies, and more.
The app has a special free annual delivery program for flowers and gifts from 1800Flowers brands. In the program, you can read tips on caring for houseplants, various facts about flowers, instructions on how to make a flower craft, and more.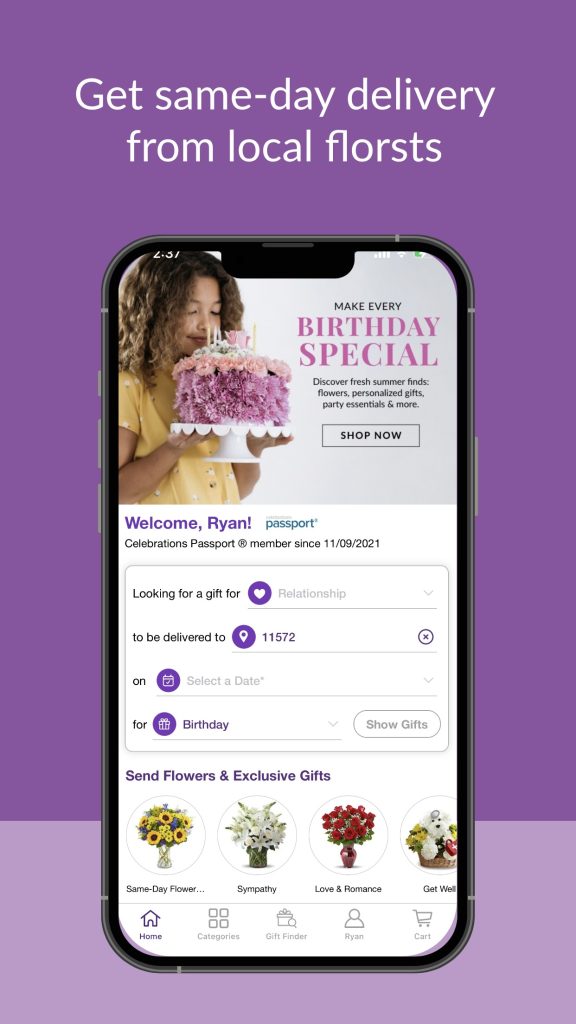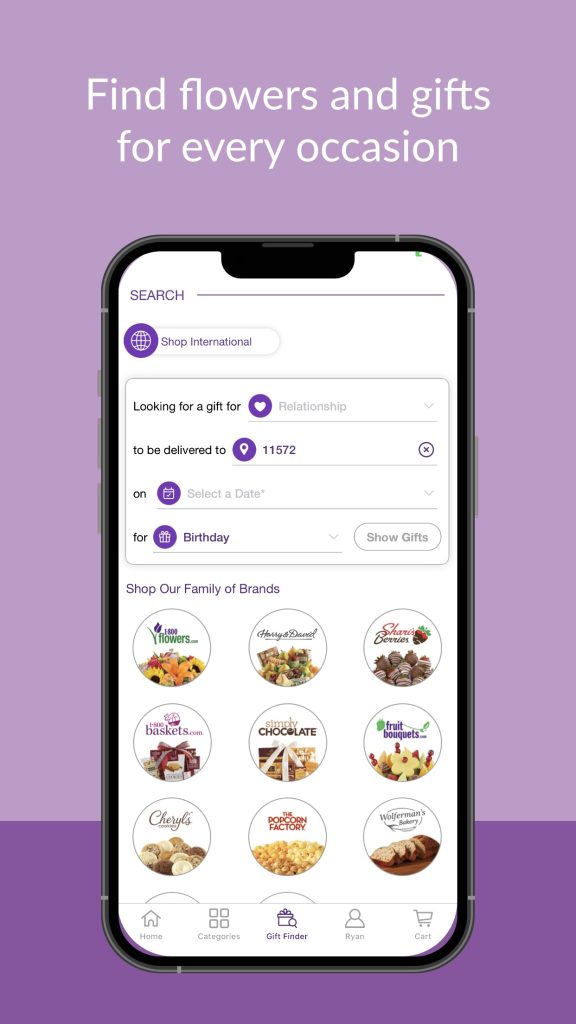 Flower delivery works all over the world. With the app, you will have the opportunity to order in advance. You can be sure that your order will be delivered on time because the app cooperates with different flower stores.


Drizly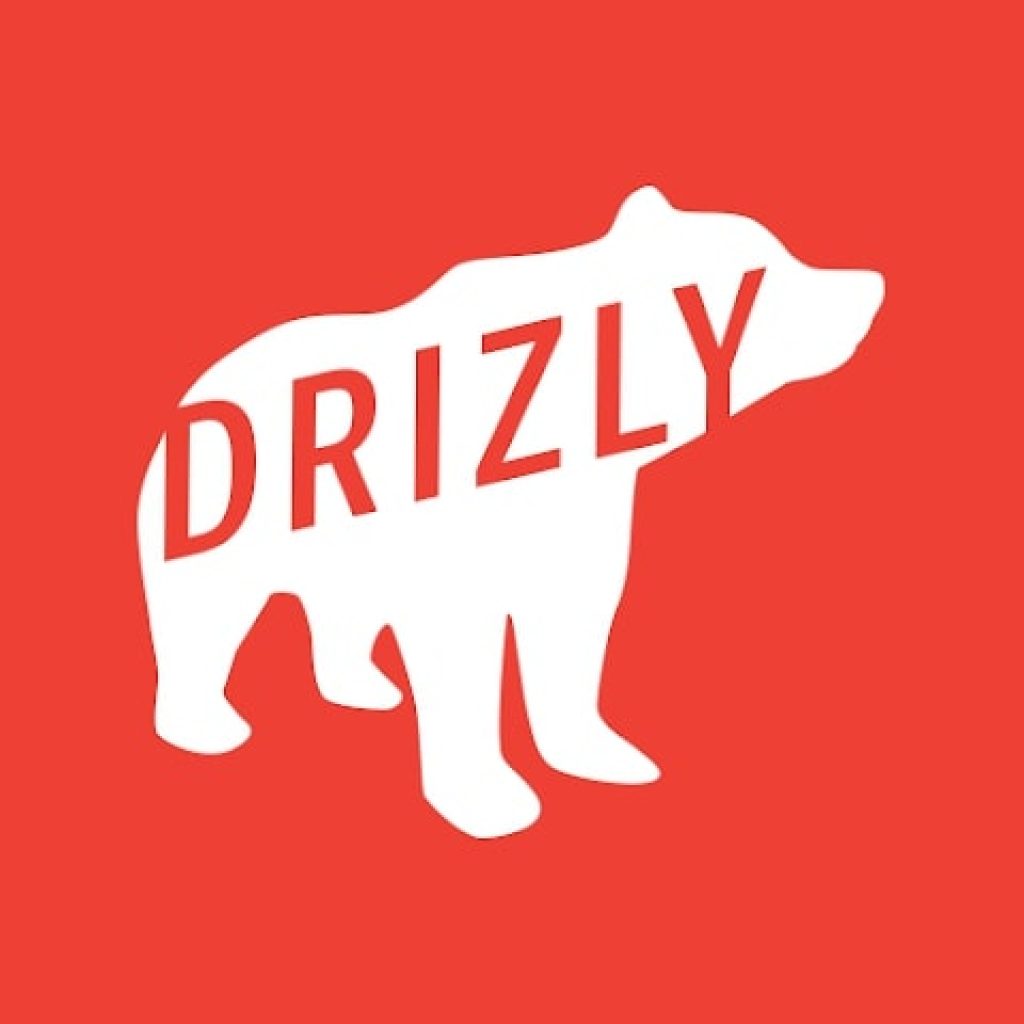 Drizly is fast delivery of alcohol from the store to the home of the person you want to give a gift to. With this app, you will be able to order alcohol from any store in your city.
What are Drizly's advantages over other delivery services? First of all, there's a great selection. The app collaborates with many liquor stores, so you'll have the opportunity to choose your favorite beer, wine, liquor, or other alcohol.
Secondly, there is the ability to compare prices at different stores. Wherever you are, Drizly will deliver your order to any city in any of the 30 states within 2-3 days.
If you're ordering from a store in your own city, it will arrive to you within an hour or less. You can pay directly in the app, and show your ID when you deliver or pick it up. If you have questions about spirits available in your area, Drizly's support team is always available to answer them.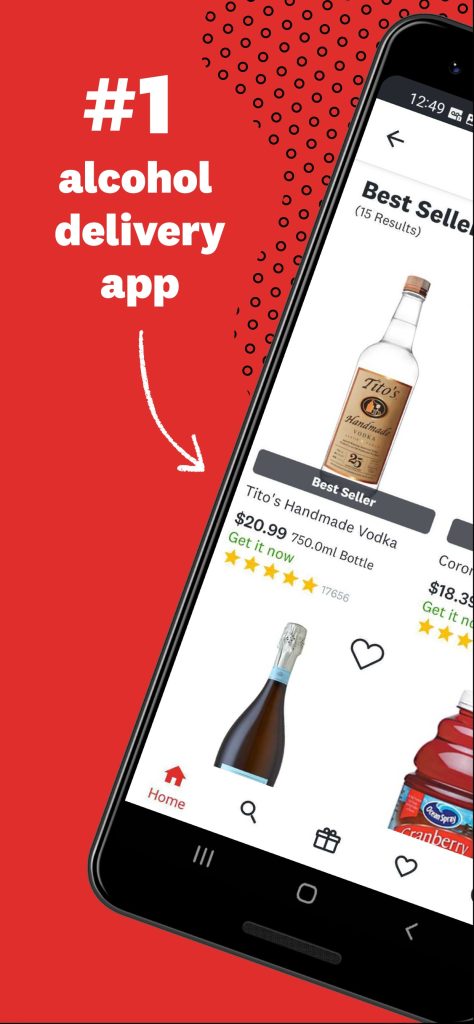 To pay in the app, scan your card and add it to your account. Also, the app will determine your location itself, and you don't have to provide a delivery address. You must be of legal age to order alcohol.


Guusto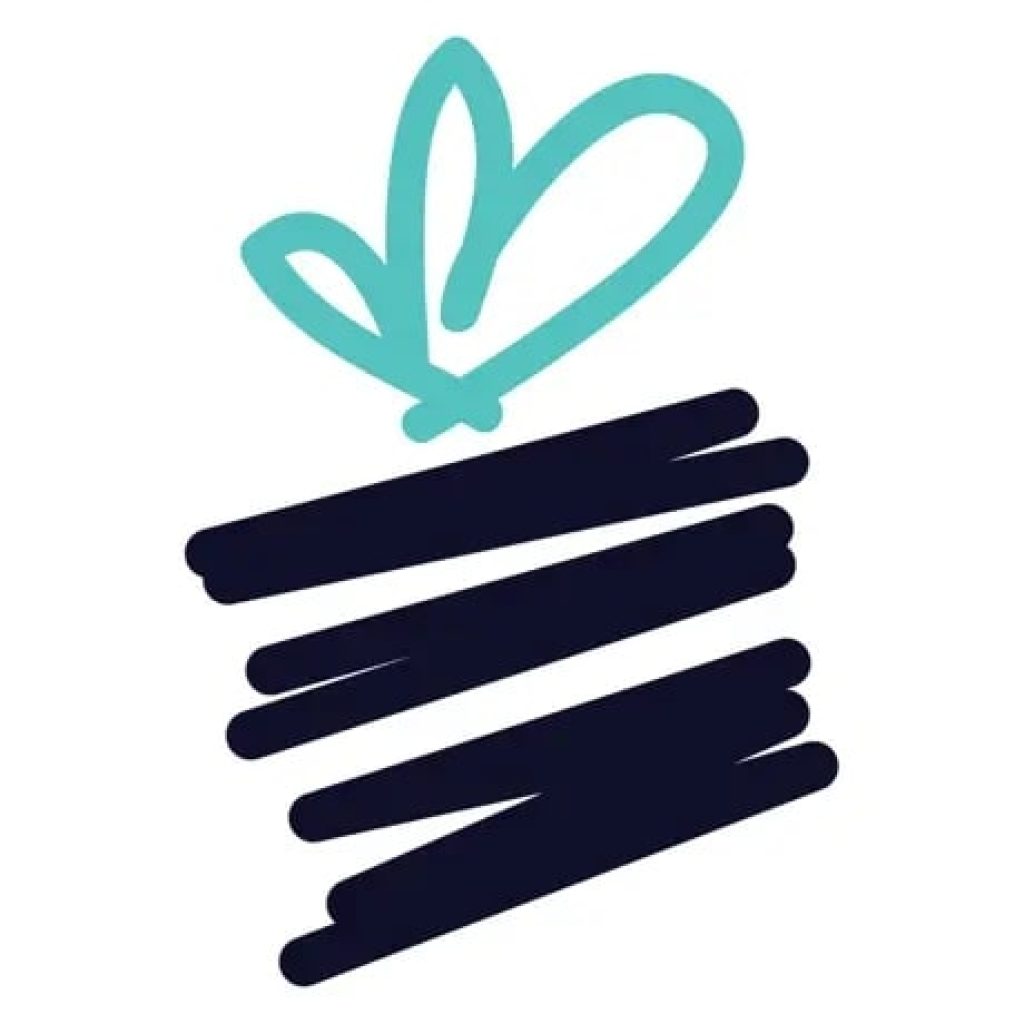 Guusto is an app for rewarding the most diligent and distinguished employees and customers. It is one of the best reward platforms among other similar apps.
Thanks to the point system for good work, everyone feels appreciated. The app is focused on business development, so every dollar you invest in rewards goes to your employees.
Every reward you send has a positive social impact and motivates employees to be productive in the future. All unclaimed certificates are returned in full.
A person who received such a certificate is free to decide where to use it. It can be exchanged in one of the thousands of stores. According to users, the app has a simple and clear interface, which greatly facilitates the work and makes it fast and convenient.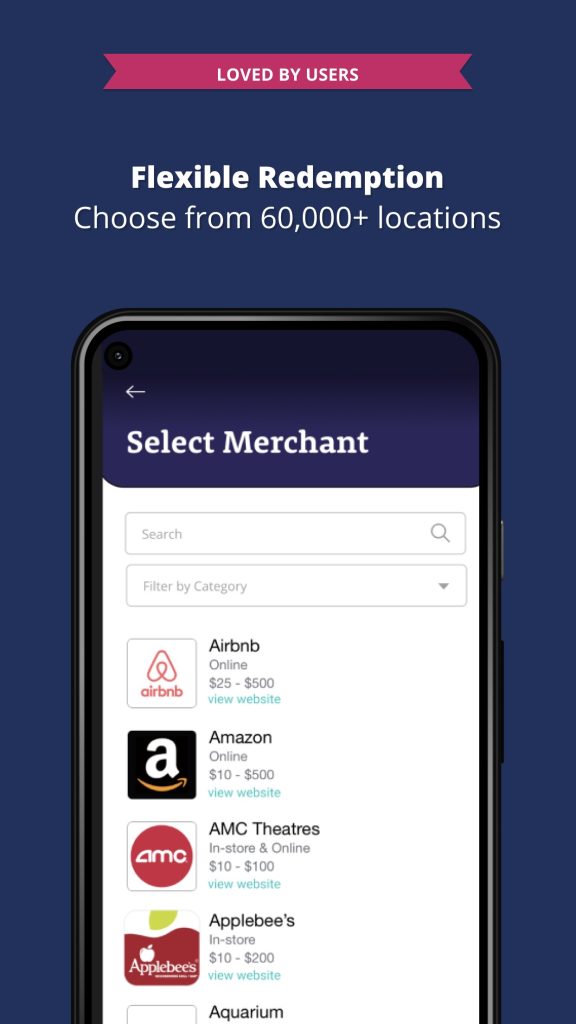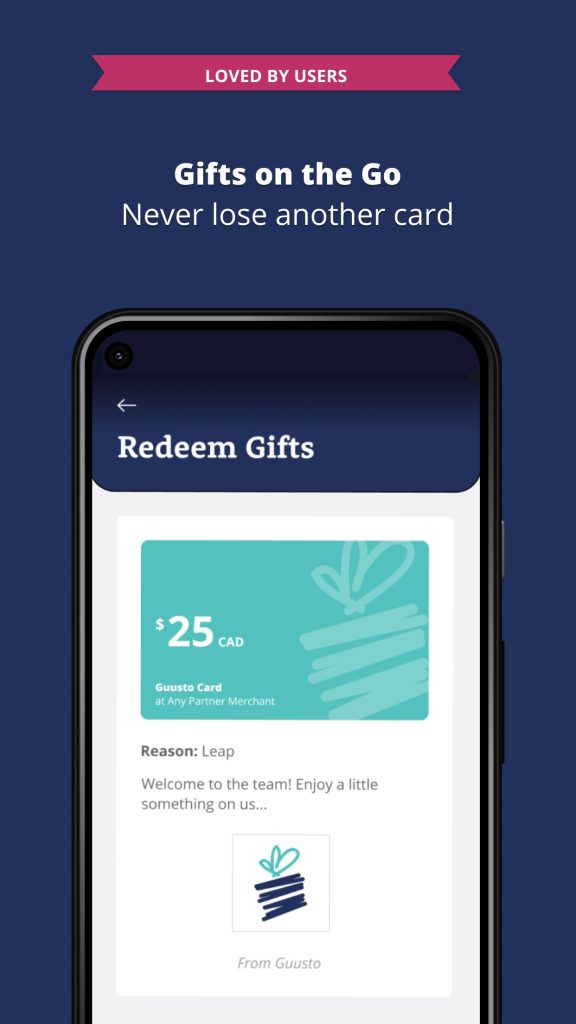 After installing the program, you will start working with a free account and can start sending rewards in a few minutes, you do not have to wait for a month. The app is available for free and without restrictions.


You may also like: 9 Best Ring Design Apps (Android & iOS)
FreePrints Gifts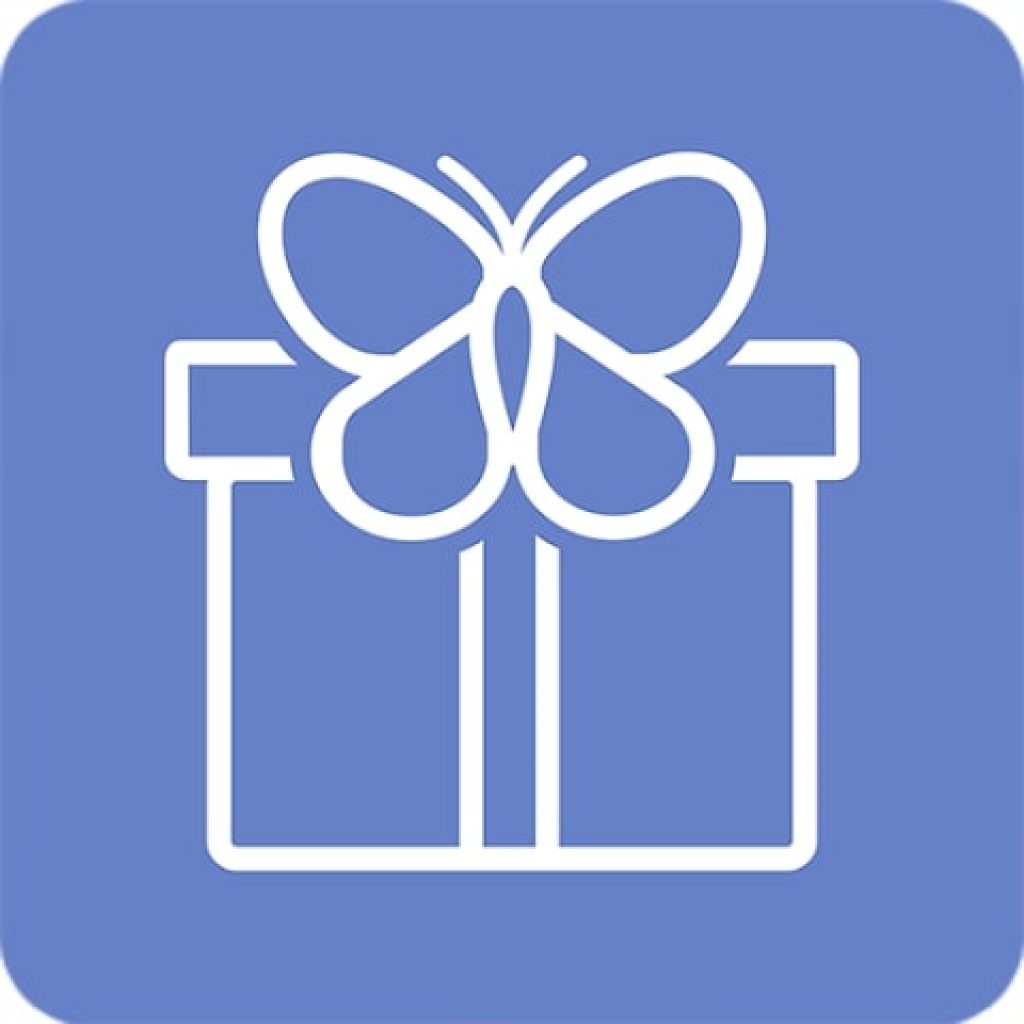 FreePrints Gifts is an app for people who want to please their loved ones with a personalized gift for any holiday.
All you have to do is select one or more photos, and enter the name or initials of the person who will later receive the gift.
The app will then create a unique gift of your choice. Each gift includes an individual design – embroidery or engraving. With this app, you can easily create a unique gift for a loved one for any occasion, whether it is a birthday or a wedding.
Of the advantages of this app, you can choose one gift every month absolutely free. New gifts appear on a regular basis, so you'll always have options to choose from. Personalizing each item is also free. Only the shipping and handling of your gift are charged.
Gift prices vary, so you're sure to find a gift you can afford. Working with the app does not require a subscription. If for some reason you are not satisfied with the quality of the item, the app will refund the full cost of the order.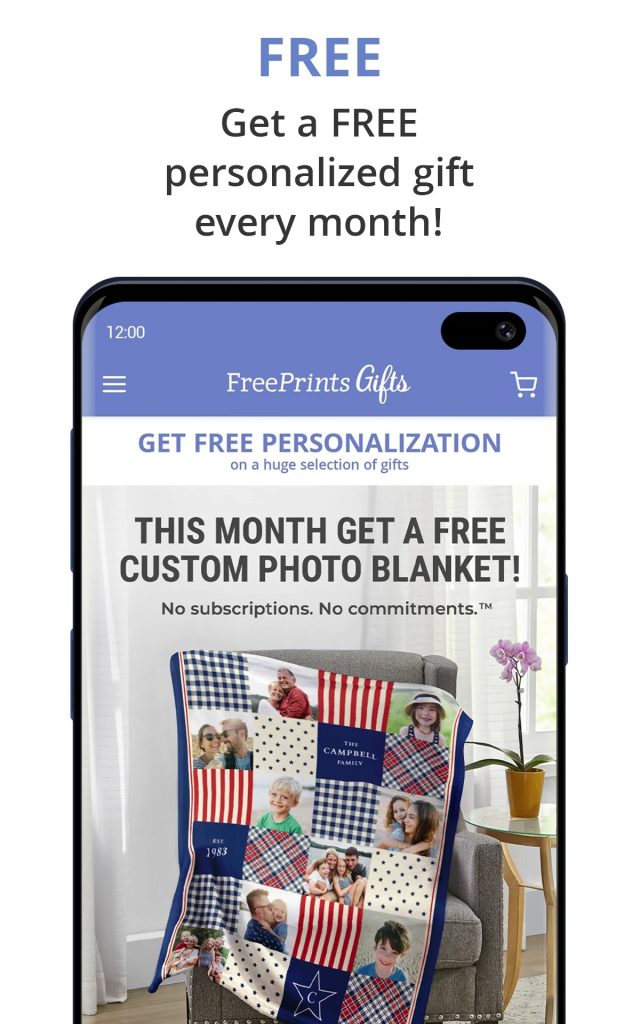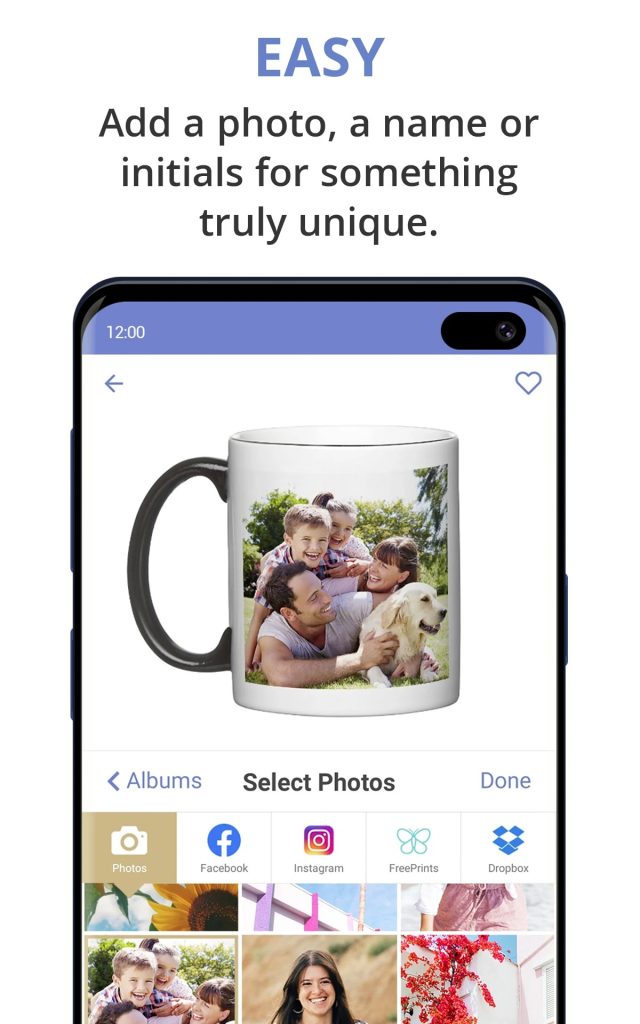 A simple and intuitive interface will make working with the app accessible and convenient. Do you want to please your soulmates with a unique gift at a low price? Then install FreePrints Gifts right now and order gifts for your loved ones!