Athletes and especially professional ones should be really cautious about their routines. That's why measurements in everything are the key to success. If you are doing outdoor training, we offer you to check the best GPS tracking apps for athletes which will help you to make measurements of the distance.
And more GPS tracking apps for everyone can be found in this article.
Sports Tracker for All Sports
This is the absolute leader of our list because this is a versatile tracking app for all types of sportsmen and women. Perfectly designed interface, perfect functionality, an abundance of features, and precise tracking, and these are not even exclusive features that can be found in this app.
The app includes more than 90 workout types that you can explore. This Sports Tracker has always been a great assistance for runners, cyclists, and in general fitness junkies all around the world. Here you can select your preferred type of map – terrain, or satellite.
You can plan your routes in advance and adjust the distance so it's matching your fitness level. If you are really into a certain route, you can always save it to your favorites so you don't forget it. There are sending possibilities for analyzing the route-specific performance with the on-the-route feature.
You can also explore the routes which are already in the app and try them out as well. There are running maps, mountain bike routes, trails in national parks, and so on. And you can always import or export any roots as a GPX file. You can also synchronize your fitness watches with this Sports Tracker.
Don't forget to keep a full sports diary with all the details that you need. Set up your goal and see your recovery status if needed. You can also analyze your workouts and compare your efforts.
What is more, you can discover common routes nearby on a handy heat map. One of the best features is that you can keep up with your friends and cheer on their progress while you're using a Sports Tracker for All Sports together.
For some reason, on Google Play the app has a different name.
And then compare your total effort with your friends. So, by wrapping it all up, Sports Tracker for All Sports is a great fitness app that you and your friends will be enjoying using.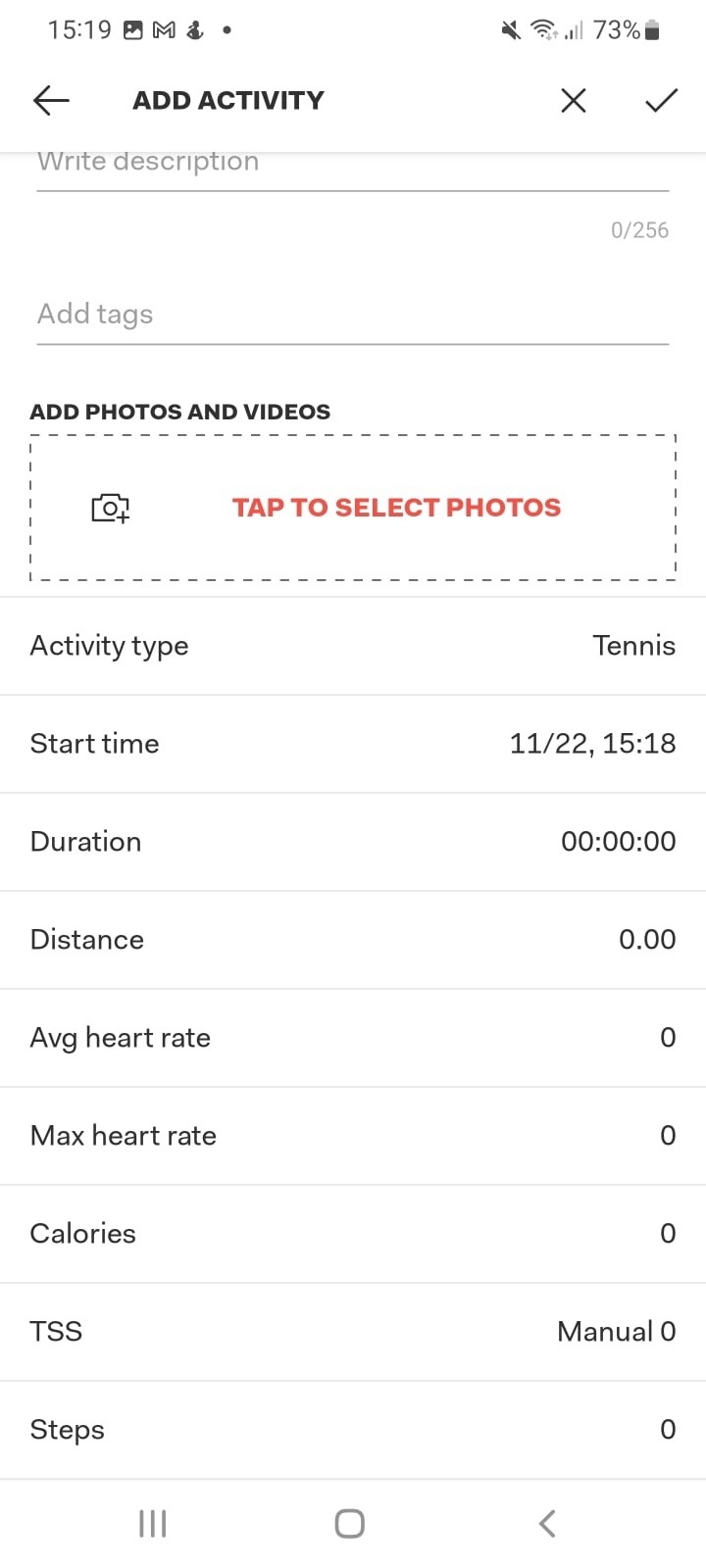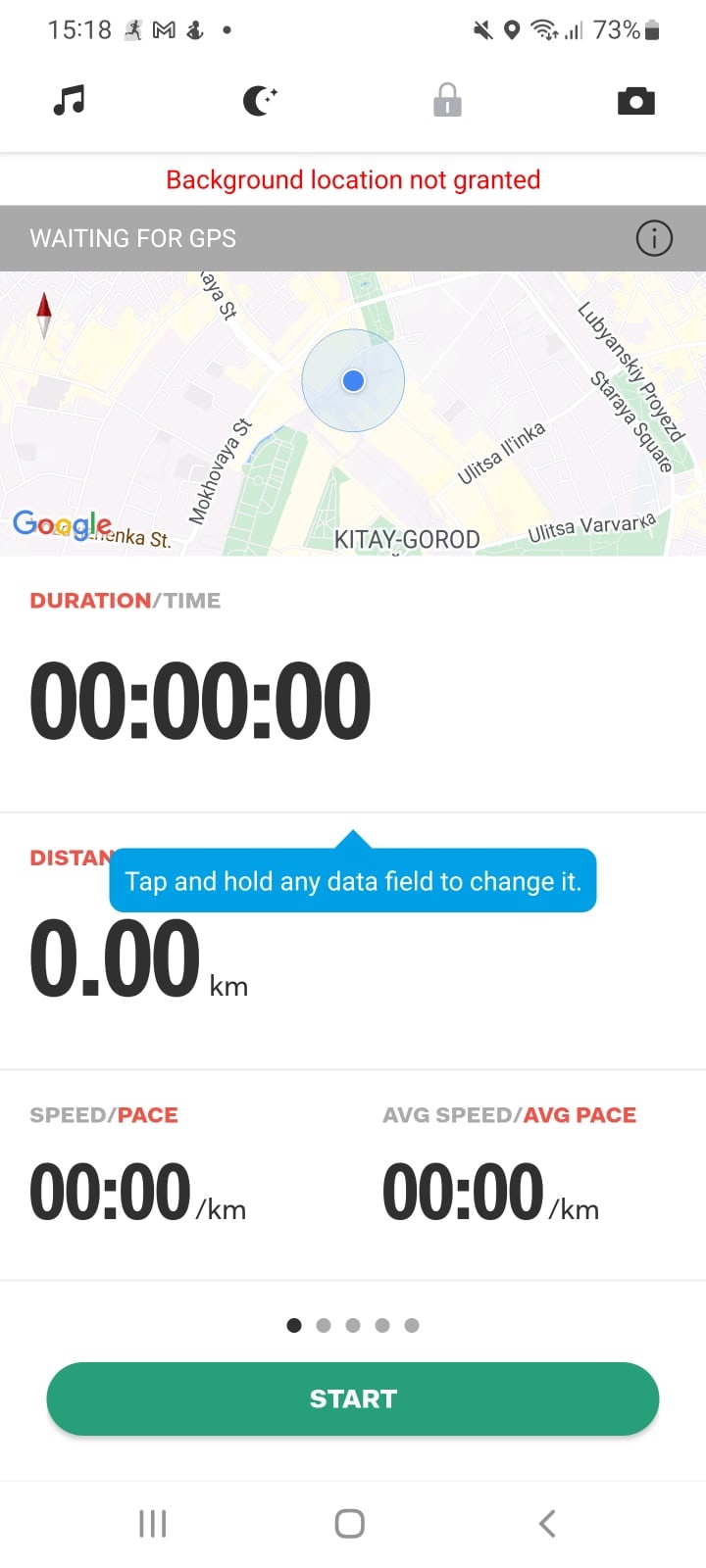 You may also like: 9 Best Sports Psychology Apps (Android & iOS)
FITAPP
This is a general fitness app that will also allow you to track your distance while you are working out. The app will be especially useful for those who do running or cycling. Before you actually start a workout, you can set up a goal for that. For instance losing weight, tracking distance and speed, and time.
An interesting feature of this app is that it allows you to leave voice notes for each saved workout. And in the best traditions, this app allows you to track the statistics of your workouts and it even has a news feed inside of it.
In general, the app is extremely simple to the previous one in terms of main features and activity sharing. The main thing is the activities for measuring in this app are not so diverse, however, there are more possibilities for goal setting in this app.
Just open FITAPP, create your account, type in your measurements and your weight, find the perfect training system for you and just stick to the schedule. We hope that this app will become a great assistance in your sports life.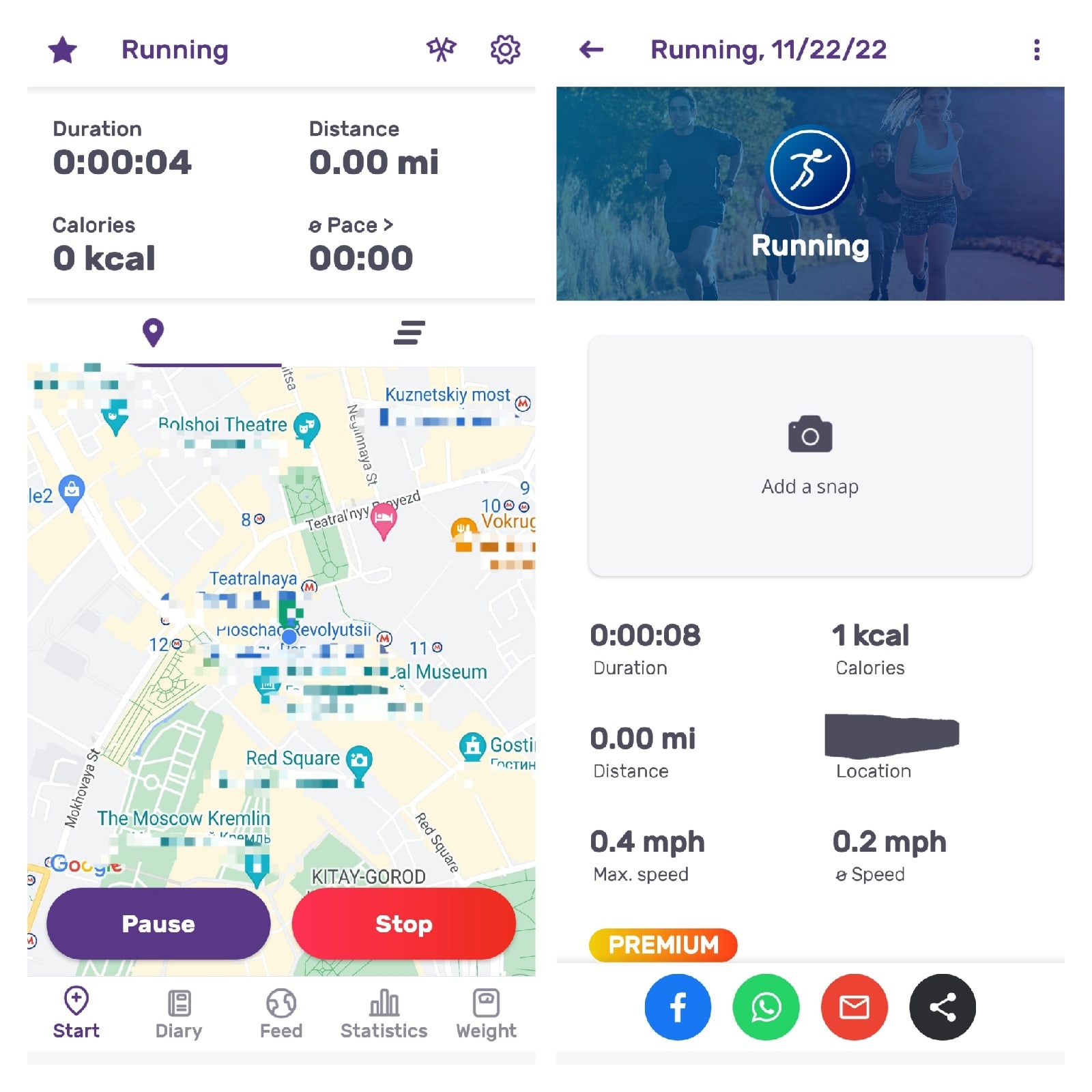 RunMotion Coach – Running
This app is made specifically for runners. Here you can set up the goals for your workouts, and compile your individual plan for them and run motion coach will help you with that. Here you will be able to compile an Adaptive plan of training with dynamic workouts so you are not bored and you can achieve your goals easily.
When you just install the app and create your account you need to input your level. There are three levels to choose from: the beginner level, the average level, and the advanced level. You can also set your own records and achievements or just do workouts for your health.
You just can set up a global goal for your workouts and RunMotion Coach will divide it into the sub-goals. There are interval training, simple running training, mounting climbing, and short running training.
RunMotion Coach compiles the plan of training taking into consideration your past data and your past results. The model is based on the technology that was invented by scientists from MIT.
The interesting thing is that RunMotion Coach can be synchronized with other running apps such as Strava or Adidas running. So you can import your data from there.
By the way, you can set up several goals for yourself and you can also synchronize the app with your fitness watch the app is quite comfortable to use, it doesn't have the easiest interface design ever but for the medium user it will be great.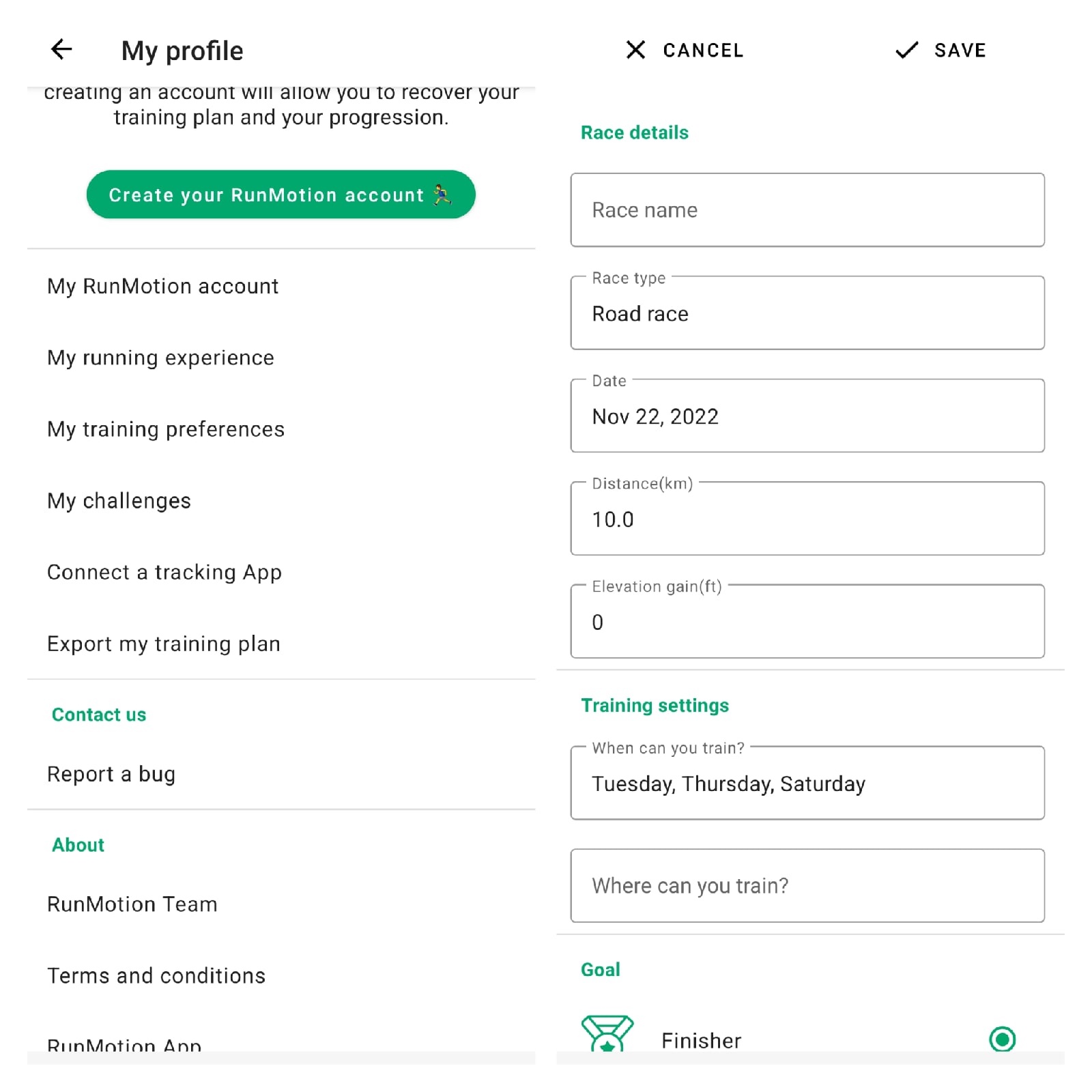 Strava
Strava is definitely one of the leaders in this category but it's a little bit too popular an app that's why we decided not to place it first and give attention to something more unusual. This app combines a fitness tracker and the sports community platform.
Here you can track your distance track your progress and share your achievements with friends. Strava is truly a multi-functional app. You can choose any kind of sport because the app has more than 30 of them. Strava will become your new center of physical activity.
Here you can create your own training routes as well as explore those which are already created by other users. The app is especially beneficial for hiking. The app can create your workout journal and will be collecting your statistics there.
While you're working out you can also share your GPS data with other users in real time. You can also synchronize travel with your favorite gear or other apps. Another interesting feature of Strava is that here you can join different sports clubs and you can participate in different tournaments and marathons.
Share your results with others. The app is suitable for professional athletes since it's so versatile. The only aspect of Strava that we don't really like is that it has so many features that you can be first overwhelmed when you open it. However, for tracking your GPS location as a professional athlete this is a perfect app.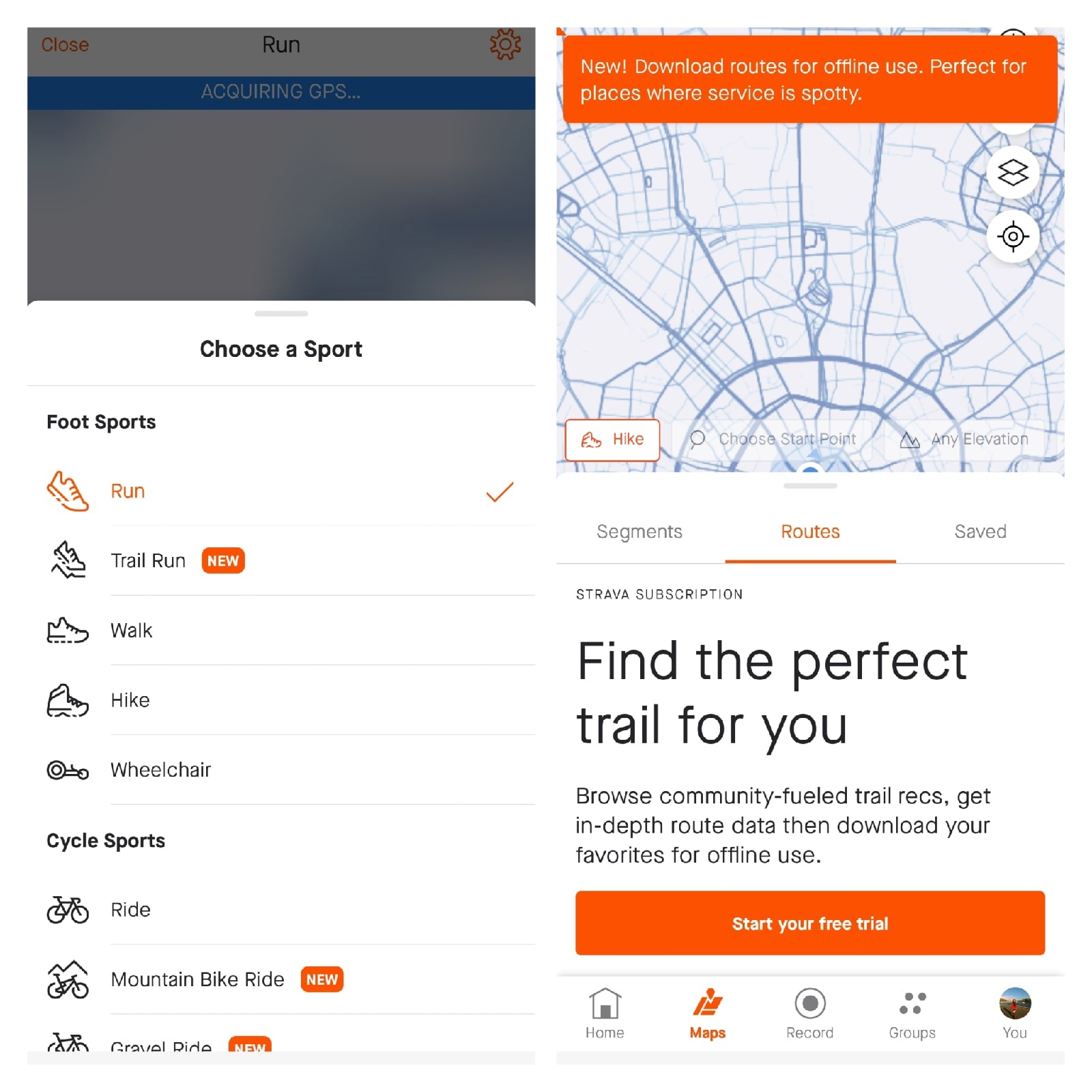 adidas Running
Adidas is also one of the most GPS tracking apps for athletes because an app from such famous and legendary brands that could not go unnoticed. We were actually surprised by its great usability and high level of convenience.
The app will ask you to create your account but without insisting so you can skip the majority of parts and just go straight up to the running part.
You just open the map and start your workout and the app will track your GPS location automatically it will also do the analysis of the distance, the calories burned, the time, and so on.
Just like in another app here you can set up the goals for your workouts, track statistics compiled for you by the app on grass, share your results, and so on. The cool part about Adidas running is that it's a popular app and lots of people do use it every day.
That's why it also has a news feed where you can monitor all the interesting sports events in your area. These events are for professional athletes as well. You can also participate in the challenges, join clubs, discover new things, and do lots of other cool stuff. And the best part of Adidas running is that it's totally free.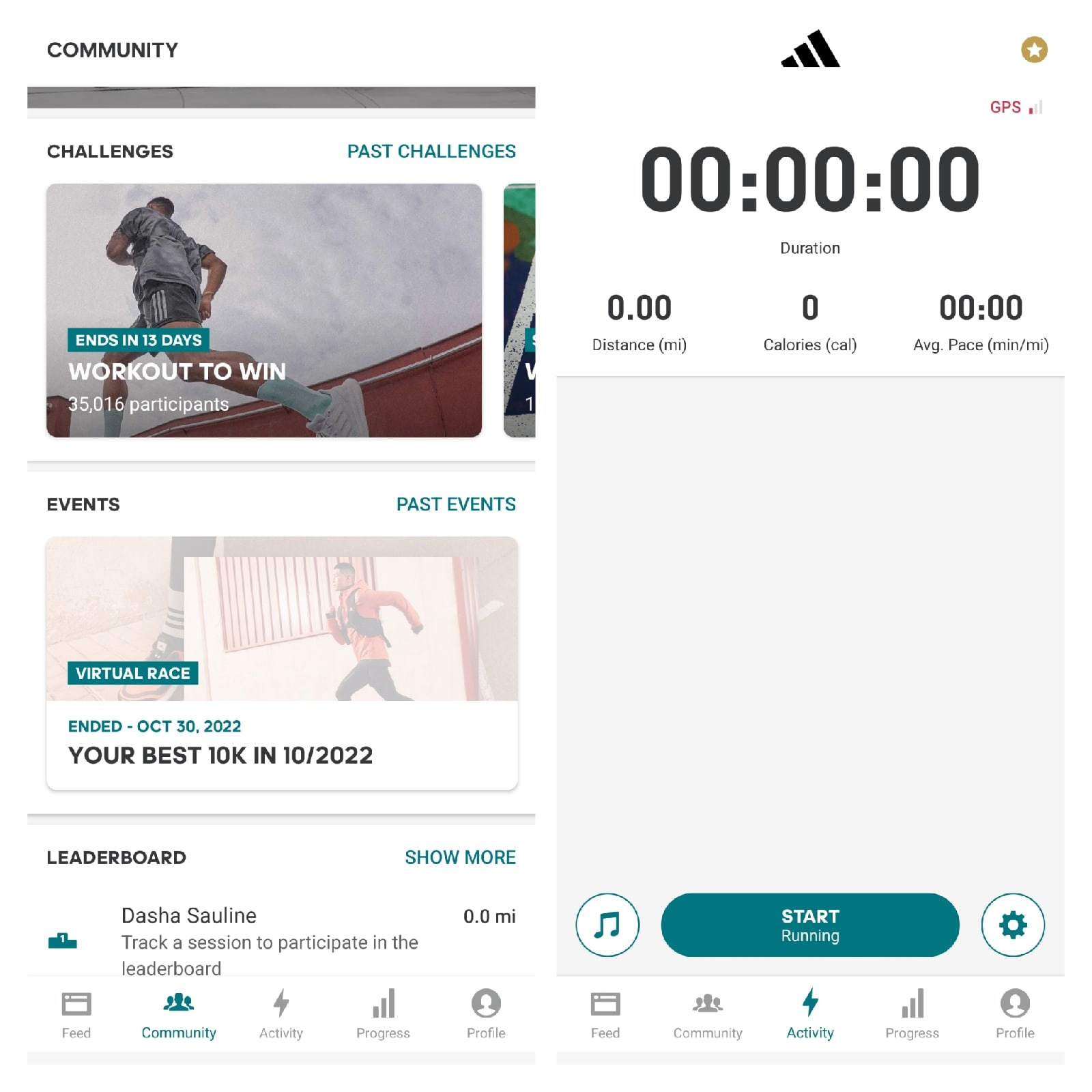 You may also like: 17 Best Sports Streaming Apps for Android & iOS
RunKeeper
If all the previous apps seem a little bit overwhelming for you with all their features then here we have a more simple and more focused app which is called RunKeeper. In fact, this app is popular among 26 million users. It is an activity-tracking app with GPS tracking.
In general, this app is meant for runners or hikers, or cyclers. RunKeeper makes it easy for sportsmen to track their distance using GPS. And just like any decent app, this one can also be synchronized with the Fitness Gear.
One cool feature is that it allows you to listen to music while you are working out. The statistic reports and coach instructions are available as audio notes. RunKeeper compiles the statistics of your training taking into consideration the routes, distances, calories, and time.
You can also share your progress and achievements via social media using this app. The app is easy to use and it includes all the convenient features for a good workout.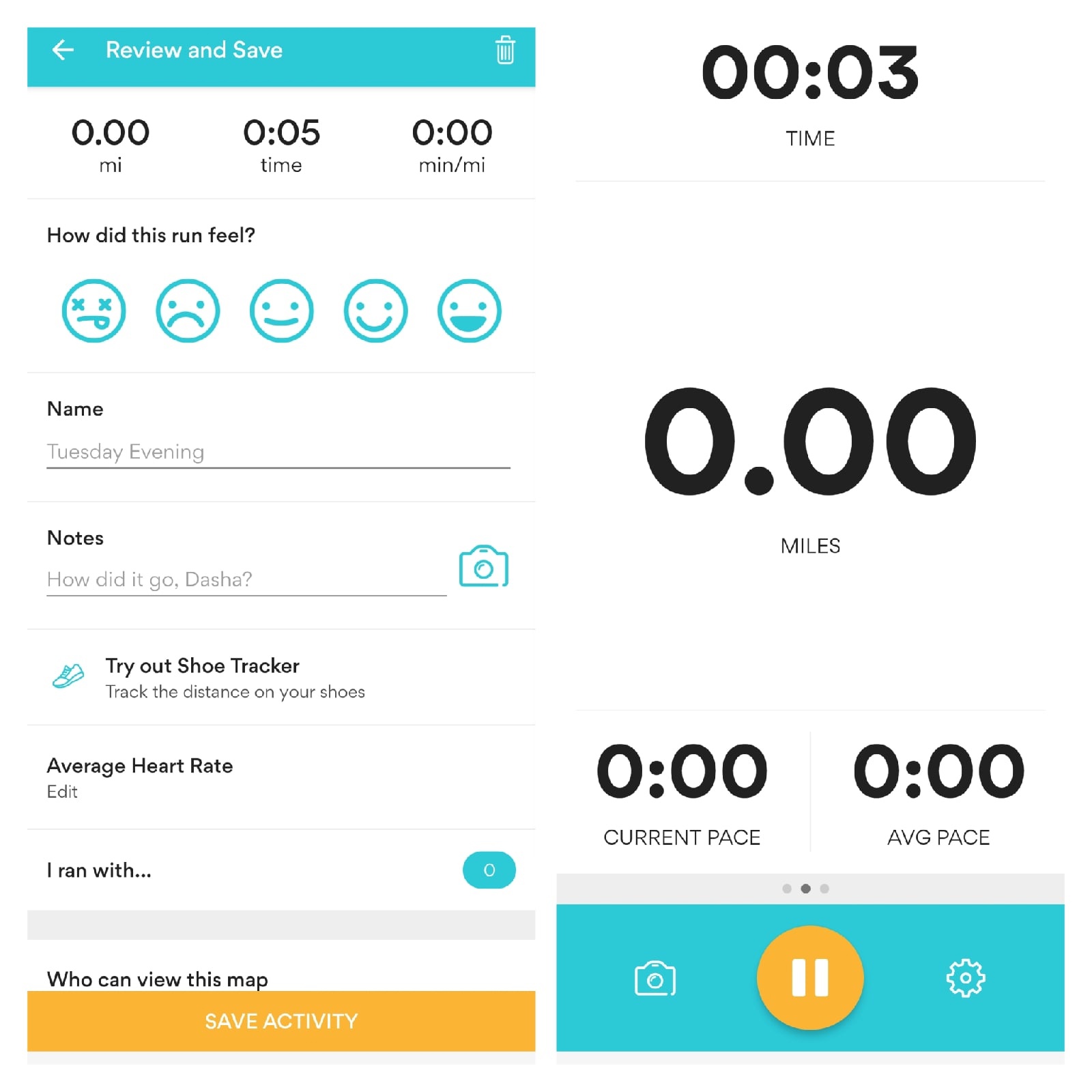 Track My Trails – GPS Tracker
Track my Trails is one of the easiest apps that allows you just open it and start tracking your workout. You don't need to create your account or something, the app allows you to get straight to the point.
This is a completely free app for tracking your physical activity and personalized running workouts, cycling, hiking, and other types of activity. Of course, the main purpose of this app is to use GPS tracking and monitor the distance during your workouts.
The app will show you extended data such as distance, time, average speed maximum altitude, incline, and so on. All the GPS measurements are made quite accurately here. When you stop moving the app says to work out on pause.
One small but cute feature is that you can select the notification sound for the GPS point that you reached. The maps are updated in real-time mode.
The voice notifications are also there therefore, you will be able to track your progress and results from running, hiking, walking, and other workouts. The app doesn't pass your data to third parties.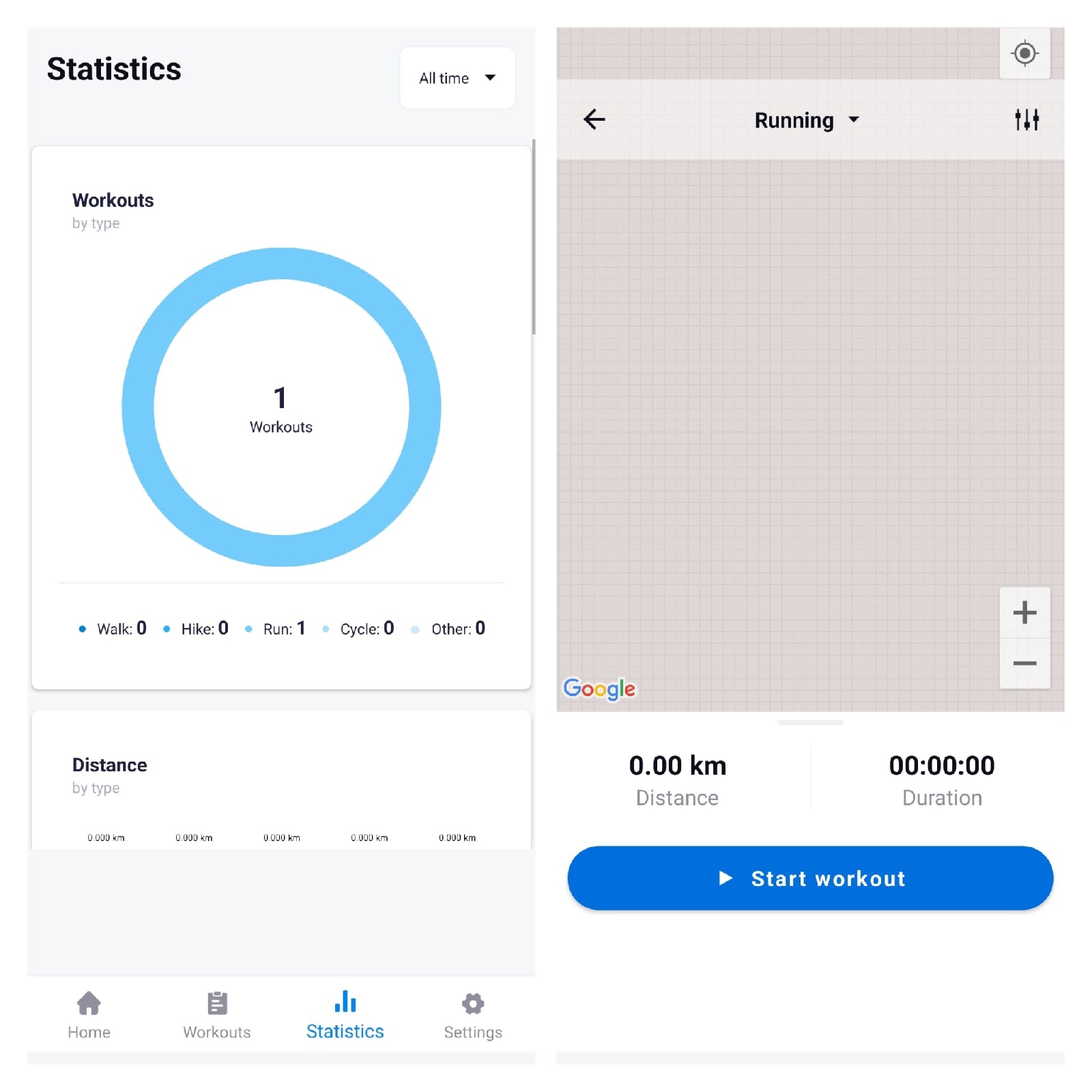 You may also like: Top 8 sport video analysis apps for Android & iOS
Running App – GPS Run Tracker
To be honest we didn't expect much from this app but it turned out to be more than decent. It is a convenient in-usage app for runners that allows you to just start your workout and track your GPS location right away.
When you open the app all you have to do is just to put in your measurements such as weight and height and then you can start your workout. The app will be suitable for everyone including professional athletes and just beginners. The app allows you to set your goals for training and analyze your workouts.
After each workout, you will see the graphs where you will be able to view your distance, average speed, and so on. With Running App you will be able to record their routes and then repeat them in the future.
And just like the previous one, Running App sends you audio notifications about the calories burned, the time, etc. And of course, we couldn't mention the great interface design that makes up extremely simple to use and at the same time, you have everything you need for a good workout.