It's easy to overspend on groceries, and that's why it's so important to plan your budget. However, getting your budget on point takes practice, and having a powerful tool on hand helps a lot with it. That's what this article is here for!
There are plenty of free grocery budget calculator apps & websites in 2023 that will help you to get your spending under control. These apps and websites will help you to come up with an optimal grocery budget for your fam and observe your spends during a month.
We've gathered together the 11 best apps in that category you may try. Let's dive in!
YNAB
Let's start with an app that lets you do your grocery budget on the go.
It's a budgeting tool that consists of virtual cash folders that let you get full control over your spends. There are several ways to use this app for fund calculation. First of all, you may sync it with your bank acc. It's the simplest one, but if you have safety worries, you may also download the transaction from your bank app and import them into the app.
Plus, you may enter all your spending by yourself, but let's be honest – we don't really have time to do that. However, if you tend to buy stuff with both cash and card, the manual tool is quite useful. The difference between this app and all the similar ones is that it lets you plan your expenses and not just track them.
You get to split your spending by categories and predict how much you need for a month or week. Then, when you'll load your transactions, the budget will get smaller. In case you realize you're going to overspend, you may adjust the budget at any time. The app is free, but sub packs provide you with extra tools.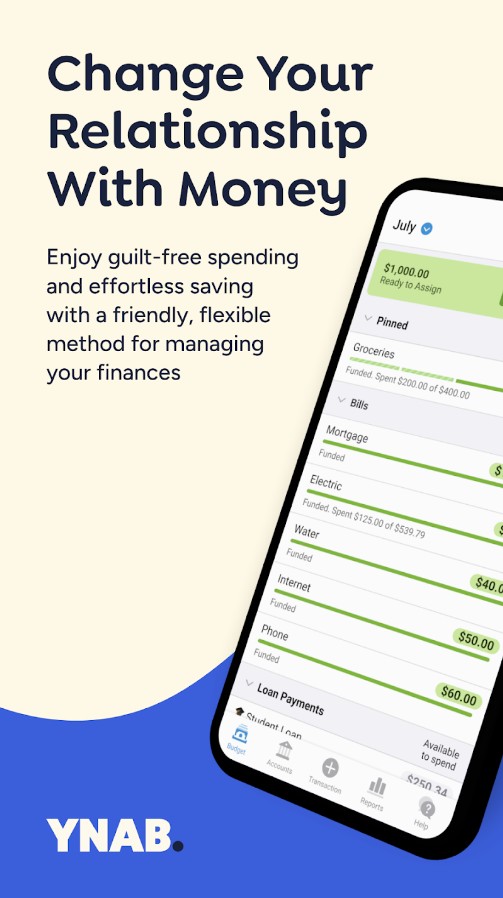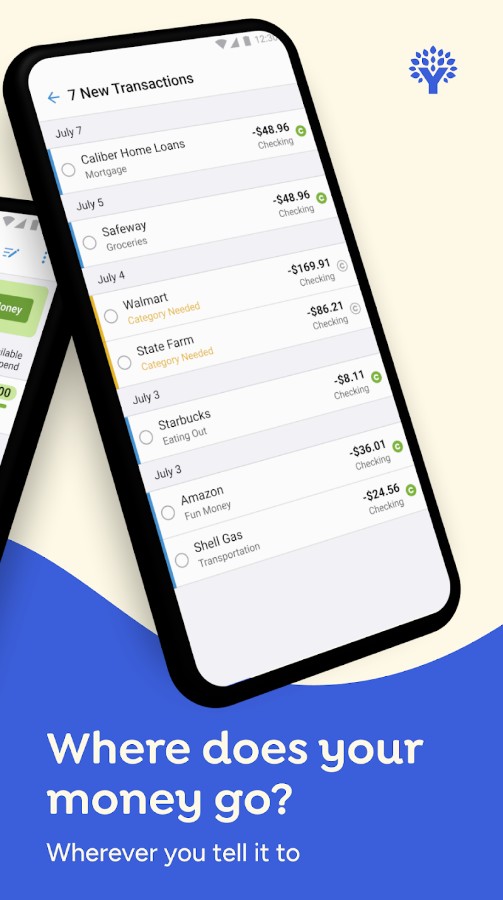 You may also like: 9 Best Chore Tracker Apps For Adults
Shopping Calculator with Tax
This app has the necessary features to calculate your shop list taking into account all the taxes. So, you don't need to worry about the money you must pay.
The Shopping Calculator with Tax app streamlines the way you calculate expenses. Simply input the price, quantity, and tax rate, and watch as the app provides you with an accurate estimate of your total expenditure. No more guesswork, no more surprises at the checkout counter.
However, while the core features of Shopping Calculator with Tax are available for free, there may be additional features or premium versions that offer even more functionalities. It's a flexible option for those seeking an enhanced shopping tool.
In conclusion, I can recommend you this app as it is really useful to calculate your grocery budget.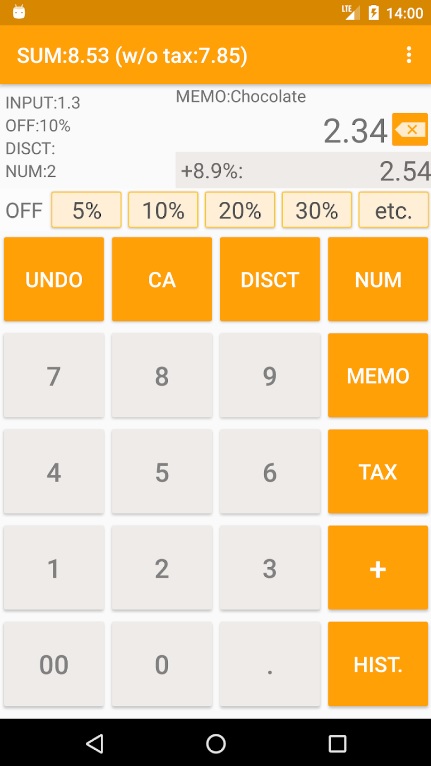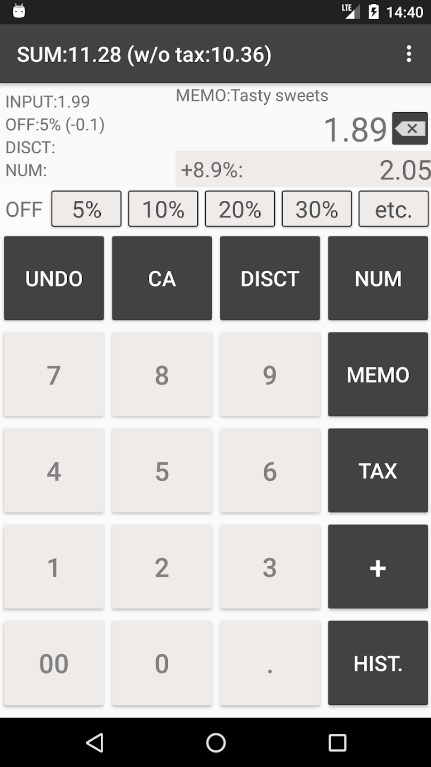 Total Plus
It's an iOS app that will help you to stay on budget while shopping.
The app lets you create shop lists and predicts how much you'll have to pay at the register. You'll need to add the name of all the products, their prices, sales, taxes, and so on. Plus, you'll get to regulate the amount of the goods and view the weight. It also lets you save and organize coupons for different stores.
Of course, you'll have to know the exact prices for the products, but these are not that difficult to get. You may use the prices from online stores, or view them while in a supermarket. The app lets you create multiple lists for different categories of products, so everything is organized here.
Besides, you get to share your lists, compare them with previous ones, and reuse them if needed. It also lets you predict how much taxes you'll pay and how much you're going to save. The app has no ads and no paid tools, which is nice.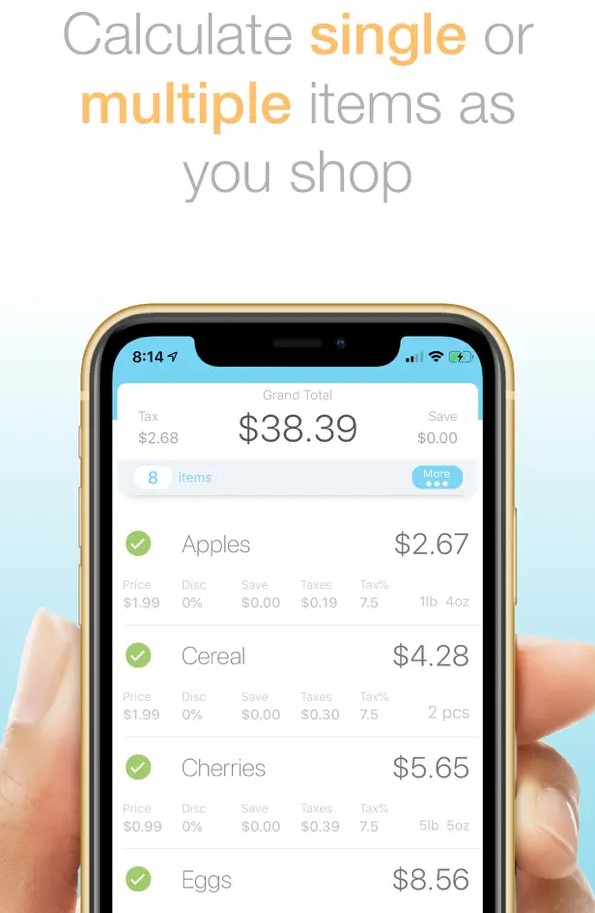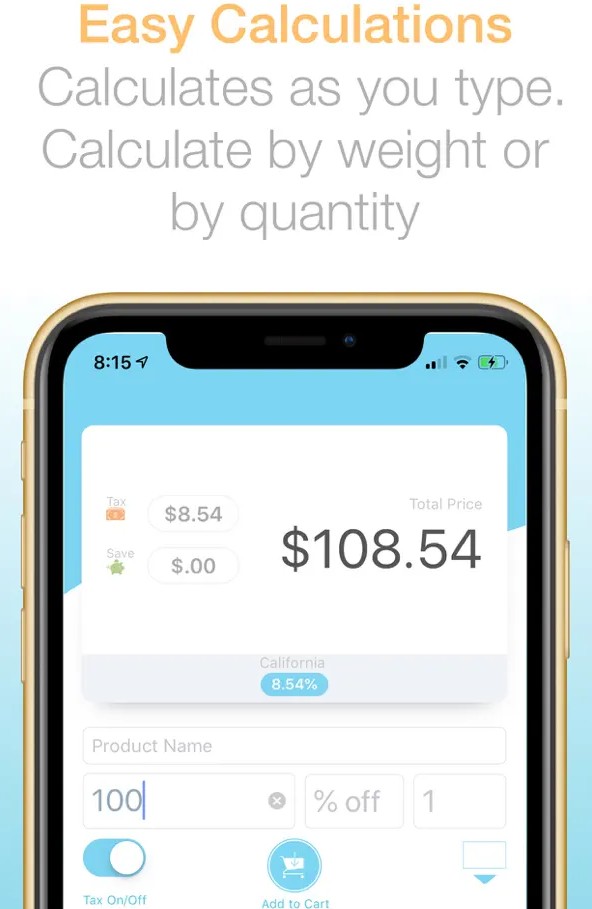 Shopping List for Grocery
Here is an app that lets you plan your grocery fund and save as much as you can.
It lets you create multiple shopping lists for different classes of products. It works simply: just add all the stuff you're planning to buy. Then, you'll need to add all the costs and discounts for the app to find out your total. Yeah, finding out the prices sounds annoying, but we have good news here: the app actually learns from your experience.
In other words, the more you buy and the more prices you add, the more the app gets to know about your money habits and all that. It remembers the prices of products you buy repeatedly, so after some time, you'll be able to get your total automatically. As for the taxes, you get to set the default tax for each category.
You'll also get to re-use the lists, transfer items from one list to another, and more. You may also share your lists and save them as docs if needed. Plus, the app supports various currencies, so it will be quite helpful while traveling abroad.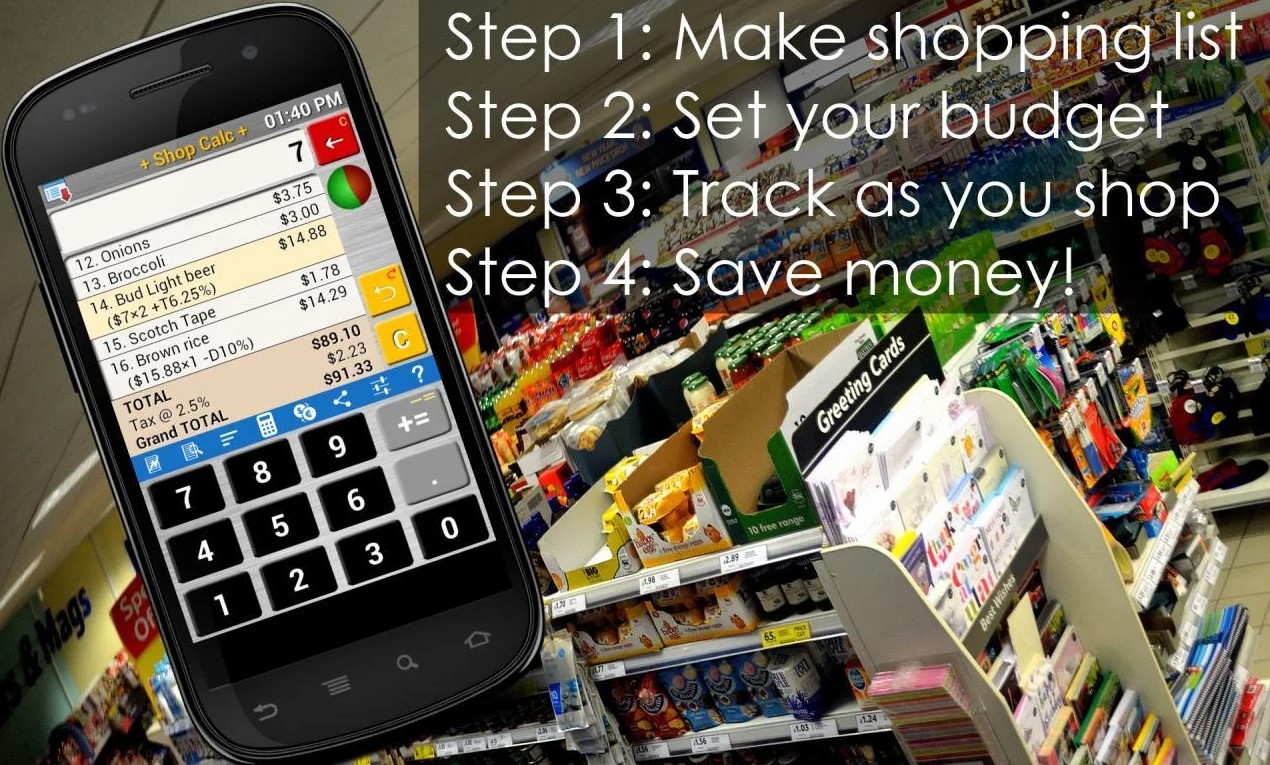 Check also: 9 Best Grocery Price Comparison Apps
Shopping Calculator
It's a shopping calc app that will help you plan your spending.
The app actually covers various calcs that may be quite useful in your daily life. There's a shopping calculator, an interest one, a loan one, a discount one, a tip one, and more. But we're here for the shopping one, so let's dive into it. What you can do here is to make a list and see how much it will cost.
Once again, you'll need to enter all the prices manually, and there's no other way to do it. Once the list is done, you'll get to add discounts (if you have any) and see the total sum. And if you're not quite happy with it (which is common), you may hide several items and see how the sum will change.
You may also save and share the lists if needed. This tool is quite helpful in planning a shopping budget, as you may regulate it according to your actual potential spending. It would be handy to be able to add a fund into the app to see how much money you've left, but there's no such tool yet.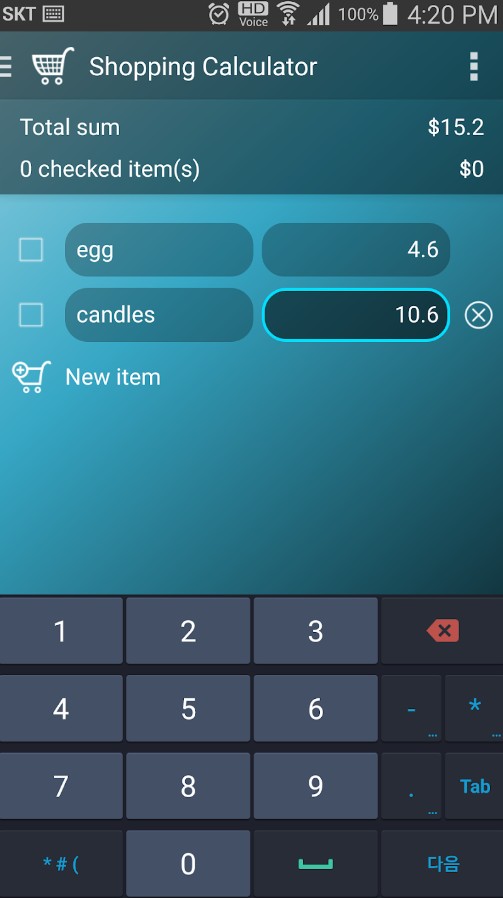 Food Costs: Home Budget Book
This app will help you not overspend on your fund.
The first thing you'll need to do here is to mark your fund for the day, week, and month. Then, you'll need to add all the spending to see how much money you've left to send. And if you'll exceed your fund, it will turn red and send you a notification. Yeah, it's a mobile version of your regular home budget book.
It needs to be said, all the expenses need to be added manually. Yeah, it's pretty annoying to do that, but you can be sure your bank acc is safe. Herewith, you get to split your expenses into sections. You may also add a payment method for all the spending and view the history of everything you've bought.
The app doesn't require registration, and you can get straight to the money planning right after installing it. The app supports various currencies, which is nice if you're traveling. It has ads, but you can pay for removing them.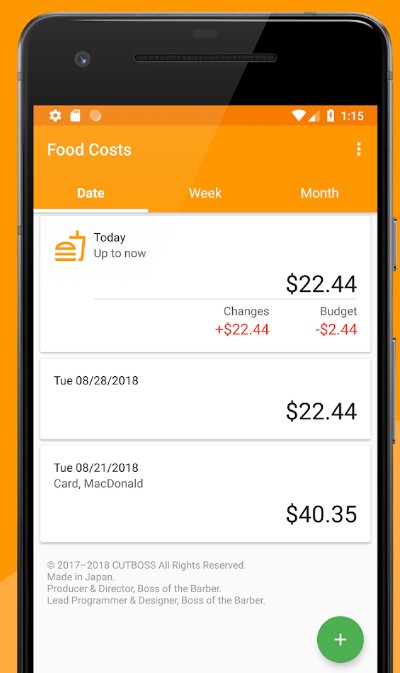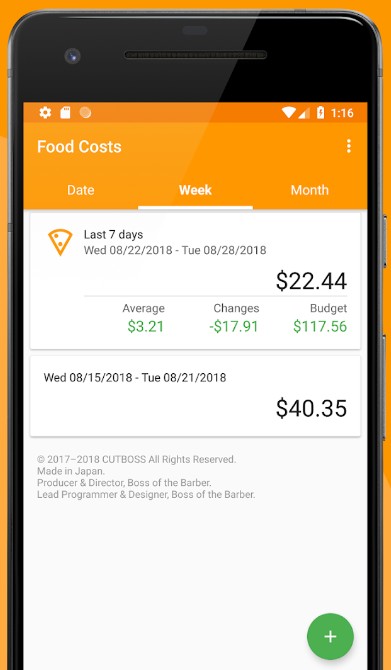 Simple Shopping Calculator
Simple Shopping Calculator is your digital shopping partner designed to make budgeting a breeze.
It's designed to provide a user-friendly experience for all types of shoppers. With Simple Shopping Calculator, you'll confidently know exactly how much your shopping haul will cost, down to the cent.
The core functionality of Simple Shopping Calculator is available for free. However, for those who seek more advanced features, there might be premium options that offer additional functionalities. It's an opportunity to tailor the app to your specific needs.
Gone are the days of post-shopping regret. Simple Shopping Calculator empowers you to take control of your expenses and shop with clarity. This app isn't just about calculations; it's about making smarter financial choices and maximizing the value of every purchase.
To sum up, I can recommend you this app if you want to control all your grocery purchases and be sure that your wallet won't be empty right after your first shopping.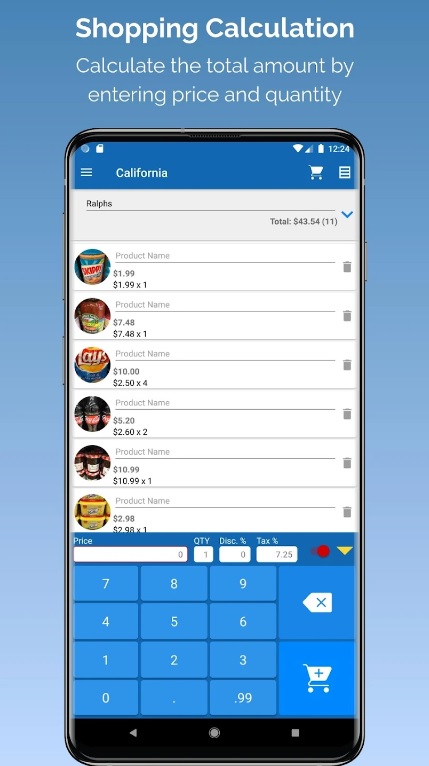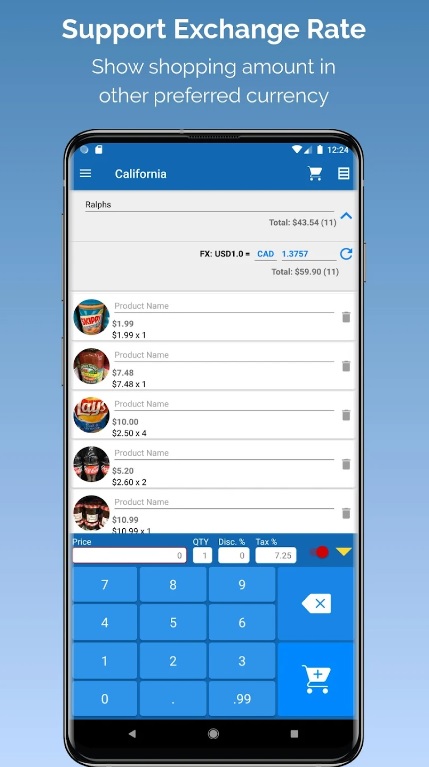 Shopping Calculator
With the Shopping Calculator app, you can easily calculate your expenses before making a purchase. Simply input the item's price, quantity, and any discounts, and let the app do the rest.
This app is designed to cater to users of all levels. It's a reliable companion that ensures you make informed choices while keeping your finances in check.
Experience the satisfaction of knowing exactly what you're spending before reaching the cashier. With the Shopping Calculator app, you're equipped with a tool that empowers you to make budget-conscious decisions effortlessly.
Finally, it is possible to say that Shopping Calculator is your personal shopping guru, helping you stay within your budget without compromising on quality or quantity.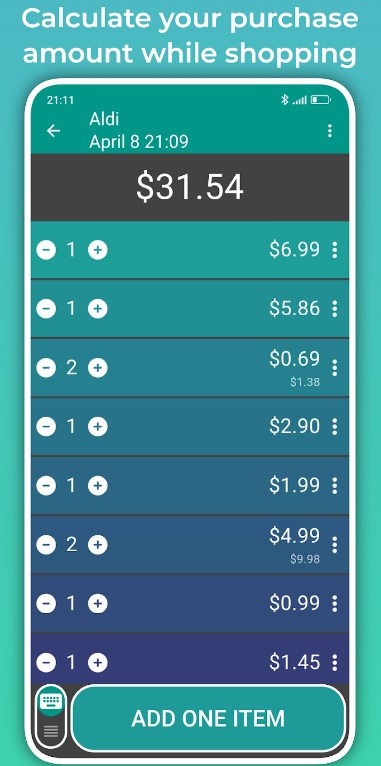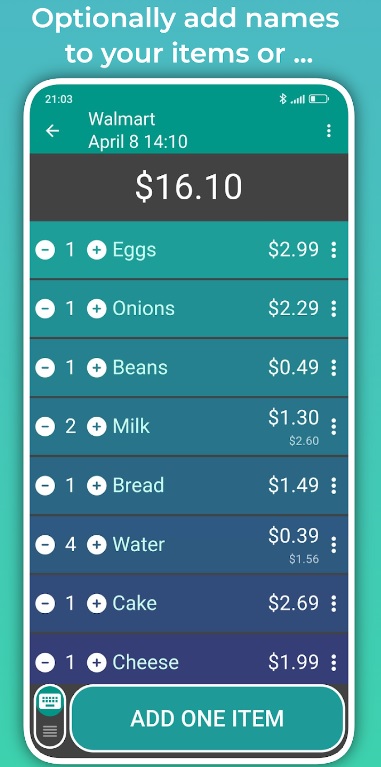 Mint
Moving on to websites! This one lets you plan your grocery budget for an entire family.
The concept of this website is unusual, and it needs to be explained a little. So, the majority of apps mentioned in our list allow you to add a fund and track it during the month (or any other time). But how should you actually come up with the amount of money that will be enough? That's what this website is here for.
You might not know this, but there are actually statistics on how many families of different sizes should pay for groceries in a month. It depends on age, food prefs and habits, the place you live in, and more. This platform considers all these factors and lets you generate the recommended amount of money to spend.
You'll need to point out the number of people in your household along with the age of every one of them. Plus, you'll need to enter how many meals each person eats in a week, and mark any dietary needs. Once it's done, the sum will be generated automatically. You'll also get to point out if you're spending generously, cost-consciously, and more.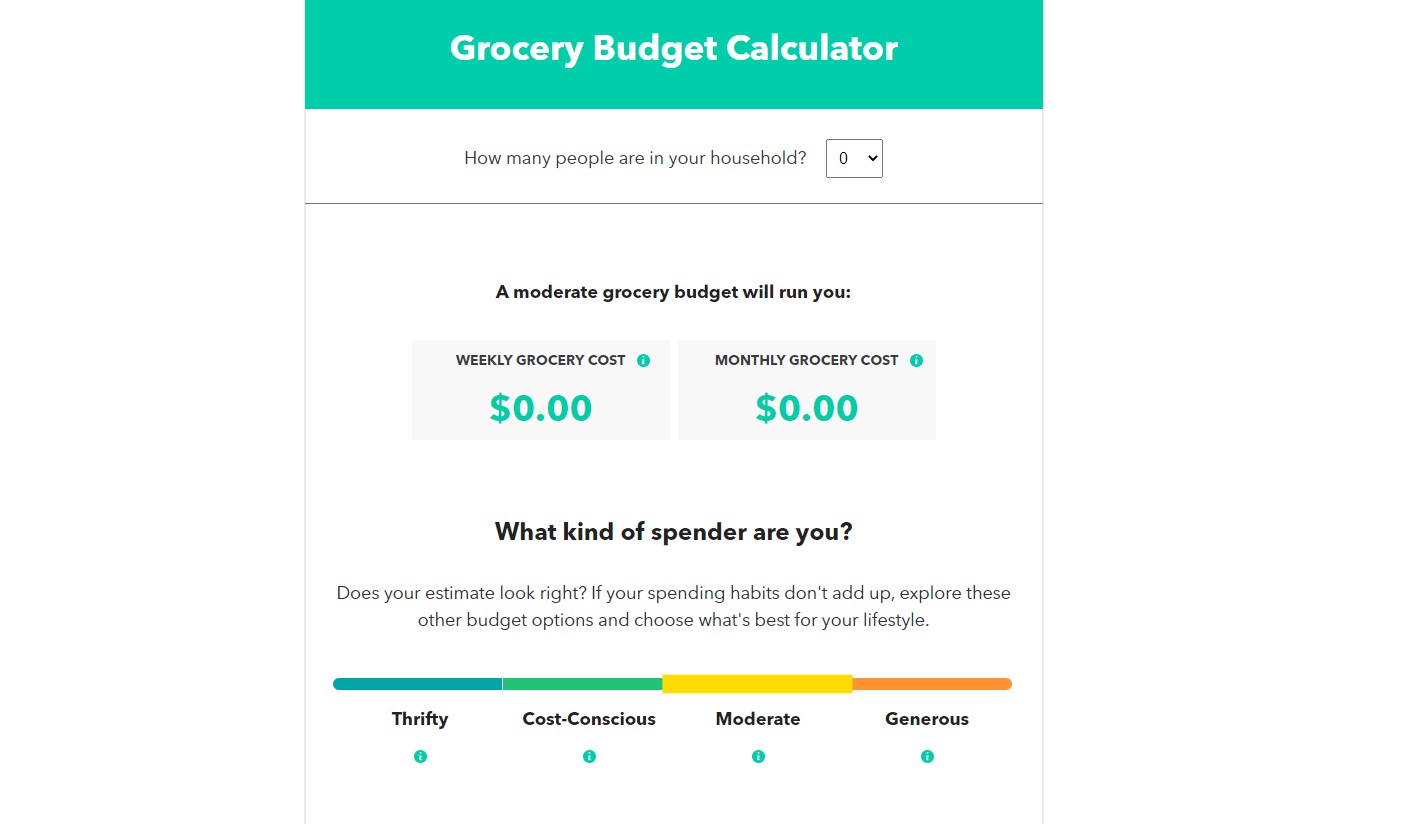 Spendsmart
This website lets you get a closer look at your grocery budget.
The concept is similar to the previous one: the platform will count the recommended grocery budget according to the size of your family and some other metrics. You get to add as many fam members as required, so even if you have a big household, the platform has you covered.
The first step will be to point out the sex of the person. Then, you'll need to select an age. It needs to be said, the previous website only lets you pick between age blocks like 10 to 18, 19 to 60, and more. This one lets you specify the age, so it may be more accurate.
Another interesting metric offered by this website is the number of meals a person eats away from home per week. It might seem unnecessary, but if someone eats all the lunches at work, it may affect the budget quite a lot. The results you get here are based on the latest food prices, so no worries about the accuracy. In case you tend to overspend on food, the platform also gives some tips on how to fix it.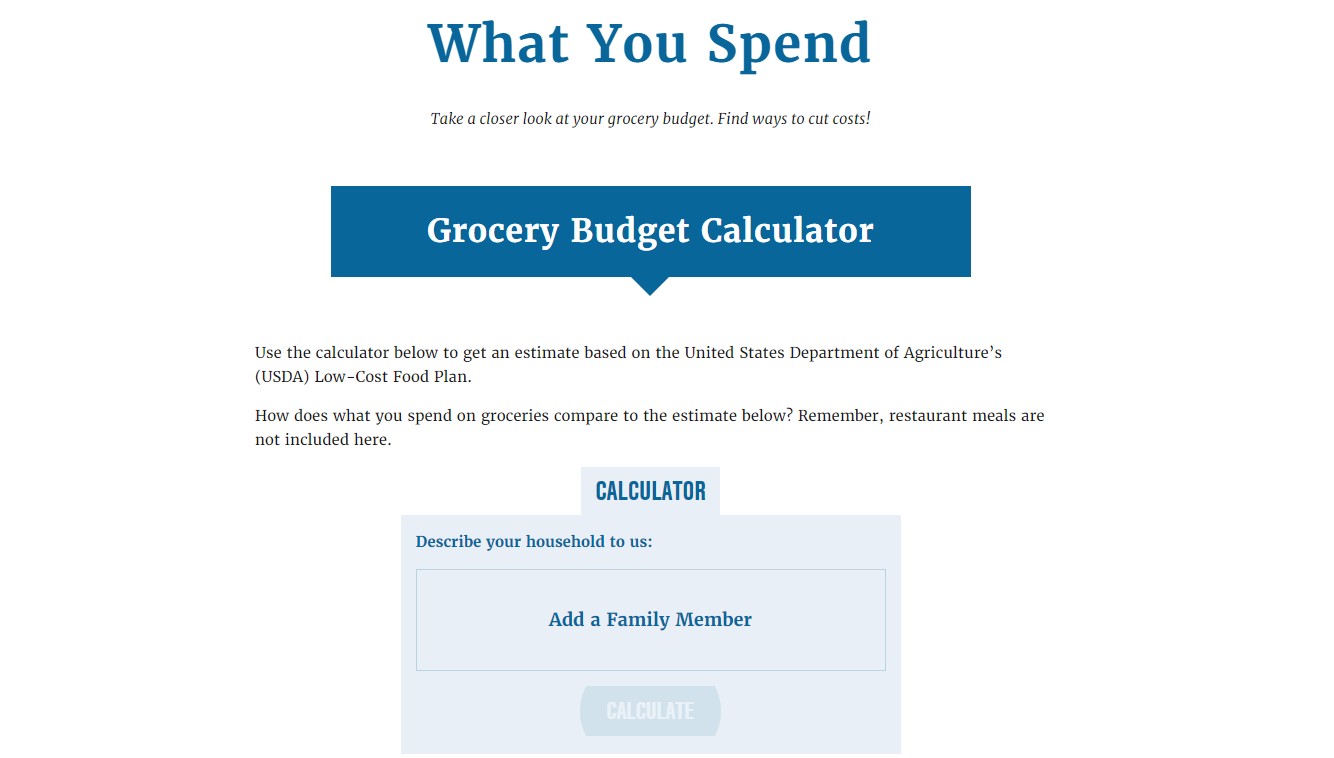 You may also check: 15 Best Food Coupon Apps
Moneysmart
And lastly, we have a website that lets you control your budget.
The main goal of this website is to let you know where your income is going and see if you're spending wisely or not. It comes with various spending sections such as groceries, taxes, transport, medicine, personal needs, and more.
The grocery section is split into categories as well, so you won't need the prices for products individually, just a total. There are such categories as supermarket, butcher, fish store, bakery, pet food, and others. You can't add any custom ones, though, so you'll have to put all the extra spends in "other".
You'll also get to set a frequency of the spending (weekly, monthly, and more). Plus, you'll get to mark your income to see how much of it you spend and what you spend it on. Once you're done with categories, you'll get a budget report that you can save as a doc and import into other apps.