Getting bored with default wallpapers and looking for something fresh and authentic? This article has you covered!
Live wallpaper made a splash when it first came out, but it's not enough to stand out these days. That's why we've gathered together the 7 free live wallpaper with sound apps for Android & iOS. These apps take moving wallpapers to a whole new level – now you get to set full-on vids with sound as your lock screen. Some of these apps even allow you to make a bg out of a TikTok or IG vid. Take a look!
NoxLucky
Starting up with an easy-to-use wallpaper maker that lets you personalize your lock screen.
Shortly speaking, this app lets you turn any media file into a wallpaper. For instance, you can make unique wallpaper pout of live pics, vids, GIFs, and more. You may even turn a TikTok or IG story into a bg image. As for the pics, you get to add up to 9 images and make a slideshow out of them. Herewith, you get to regulate the time each pic will stay on your screen — from a couple of mins to hours.
Beyond that, the app covers a powerful vid editor that lets you make cool live bgs. You get to adjust the length of the vids, add various filters and stickers to make it more fun. Plus, you can turn the sound of the vid on and off if needed.
Along with that, the app covers a wide range of exclusive live wallpapers for you to choose from. All options are categorized by themes, so it's easy to navigate. The quality is on a high level, so no worries about that.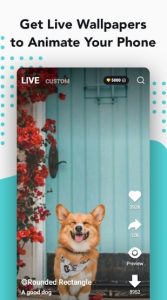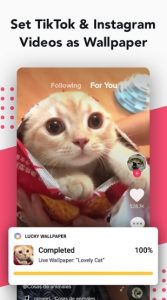 You may also like: 11 Free Live Wallpaper Apps for Android 2021
Video Wallpaper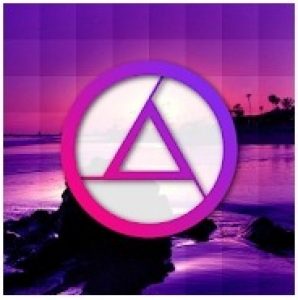 This app lets you set your own vids as a lock screen image.
In the first place, this app is fully dedicated to making custom bgs, so it doesn't have any original content for you to use. As for the mechanics, everything is quite simple — pick any record from your gallery, adjust it and set it as a wallpaper. The editing tool doesn't cover that many instruments, but it's quite enough to make a cute basic home screen image.
Thus, you get to fit any vid to match your screen resolution, enable or disable the sound and that's it — no effects, filters, or any other stuff like that. Herewith, the app is compatible with 3D, 4D, and 4K wallpapers if needed. It even supports online wallpapers and parallax ones.
The app comes with an intuitive UI, so anyone could cope with making their own wallpaper. All the projects are being saved on your acc, so you can always come back and re-edit them. There's a pro sub pack in case you can't stand the ads, but it's totally optional and doesn't affect any other features.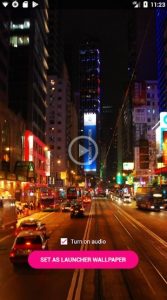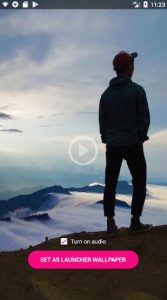 Live Wallpapers Now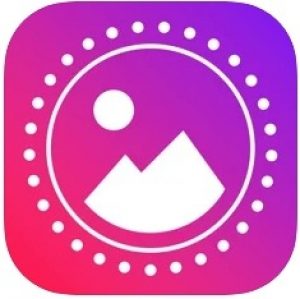 Next, we have a live wallpaper app that lets you brighten up your lock screen.
Apart from the previous one, this is an ultimate wallpaper source as you may rather pick one of the pre-made wallpapers or make your own custom one. The app covers a wide compilation of unique HQ wallpapers for any taste. New options are being added daily.
Additionally, the app comes up with special holiday collections. All the options get sorted by themes, so it's easy to find smth specific. Herewith, the animation only works with 3D Touch-powered devices, so keep that in mind. It needs to be said, all the bgs are free, which is nice.
Speaking of custom wallpapers, there's an editing tool that turns any vid into a live bg. All you need to do is to pick a vid, crop it, add a couple of animation effects (optionally), and save the outcome. Plus, there are plenty of stickers and frames you can add to your vid if needed. You may also turn the audio on and off by your will.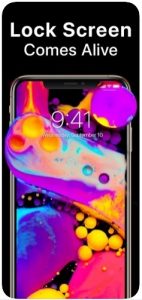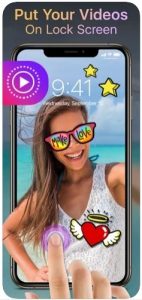 Video Live Wallpaper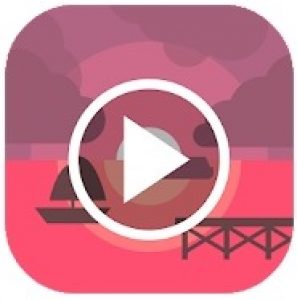 As its name suggests, this app lets you use any vid as wallpaper.
The concept of this app is quite simple: it's a converter that lets you come up with custom live wallpapers. All you need to do here is to load a vid out of your gallery and adjust it as needed. To be more precise, you get to crop the vid, fit it with the screen, and so on.
Beyond that, you get to decide if the sound will be on and off. You may also put the vid on auto-repeat and regulate the repeat timing. Herewith, the app doesn't cover any other editing tools, and you can not alter the sound or add a song to it.
In other words, all you have here is the original vid and if you want to edit it you'll need to use another app for that. Once the vid is done, you get to preview it before converting, which is quite handy. Then, you'll get a custom live wallpaper that uses minimal battery power and doesn't discharge your device too fast.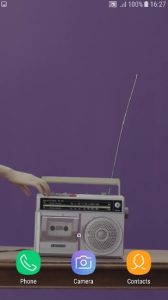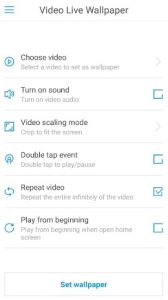 Check also: 15 Free Background and Wallpaper Maker Apps (Android & iOS)
Video Wallpaper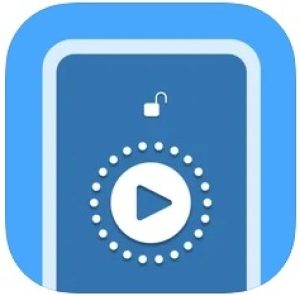 If you're looking for an iOS app to liven up your lock screen, don't get past  this one.
This is a full-on converter that turns any vid from your gallery into a moving bg. And when we say "any vid" we fully mean it — you may use your vids, live pics, and even TikToks. Not only TikToks actually, but IG, FB, and Snapchat vids will also do great as well.
What is more, you'll get to set a cover pic that will serve as wallpaper till you'll touch the screen. It needs to be said, this tool is quite handy if you don't want everyone to see a precious vid or smth. The app has a wide compilation of pre-made cover pics, but you can load your own one as well.
As for the quality, the app is compatible with the vids of all formats, including 1080P and 4K. You'll also get to adjust the size of the vid and crop its length by your will. Plus, you can turn the sound of the vids on and on if needed. The app is completely free with no ads, so no concerns about that.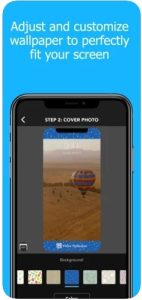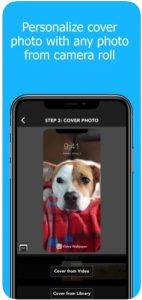 Video Live Wallpaper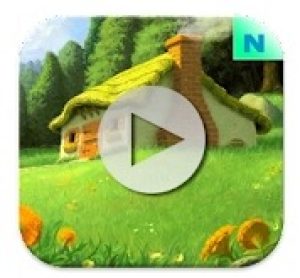 This is a simple, minimalistic app that turns any video into a moving bg.
It needs to be mentioned, the amount of features this app provides you with is not massive, but it gets the job done pretty well. The mechanics are simple: you load a vid from the gallery, adjust it a little, and it's done.
Herewith, you don't get to load the vids from online sources, so make sure to download them before using the app. The interface of the app may not be the most stylish, but it's easy-to-use, which is nice. Speaking of how you could alter the vid, you can crop any part of it. The length is not limited, so you can stick to the original if needed.
Plus, you can fit the vid with the screen regardless of its original resolution. Beyond that, you can enable and disable the audio track, but you can not edit it in any way. Then, you'll get to provide the vid and, if you're okay with the result – convert it into a live wallpaper.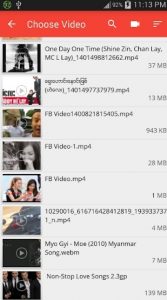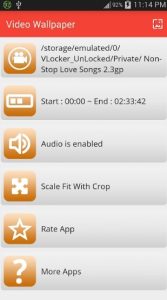 You may also check: 15 Free Lock Screen Apps for Android & iOS (widgets & wallpapers)
Video Wallpaper Maker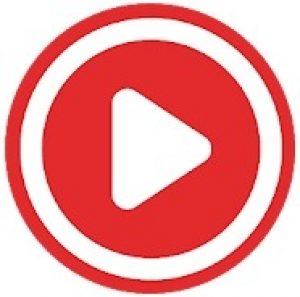 And lastly, we have a live wallpaper maker that lets you create custom bgs for your device.
The concept of this app is the same as the previous one: it lets you convert vids into live wallpapers. Herewith, you may rather pick a file from your gallery or record it right away. Herewith, you may also load the vid from cloud storage, which is handy.
The duration doesn't matter, though, you can crop the vid or leave it original, it's up to you. Additionally, the app is compatible with all formats of vids, including 4K and Full HD, so you can get the best looking moving bg. You may also scale the vid to match the screen and enable the sound if needed.
The outcoming live wallpaper is lightweight and optimized to not consume too much battery power. You also get to decide if you want to set the upcoming vid as a lock screen, home screen, or both. In case you don't want to bother with creating a bg, you may pick smth from the app's compilation.