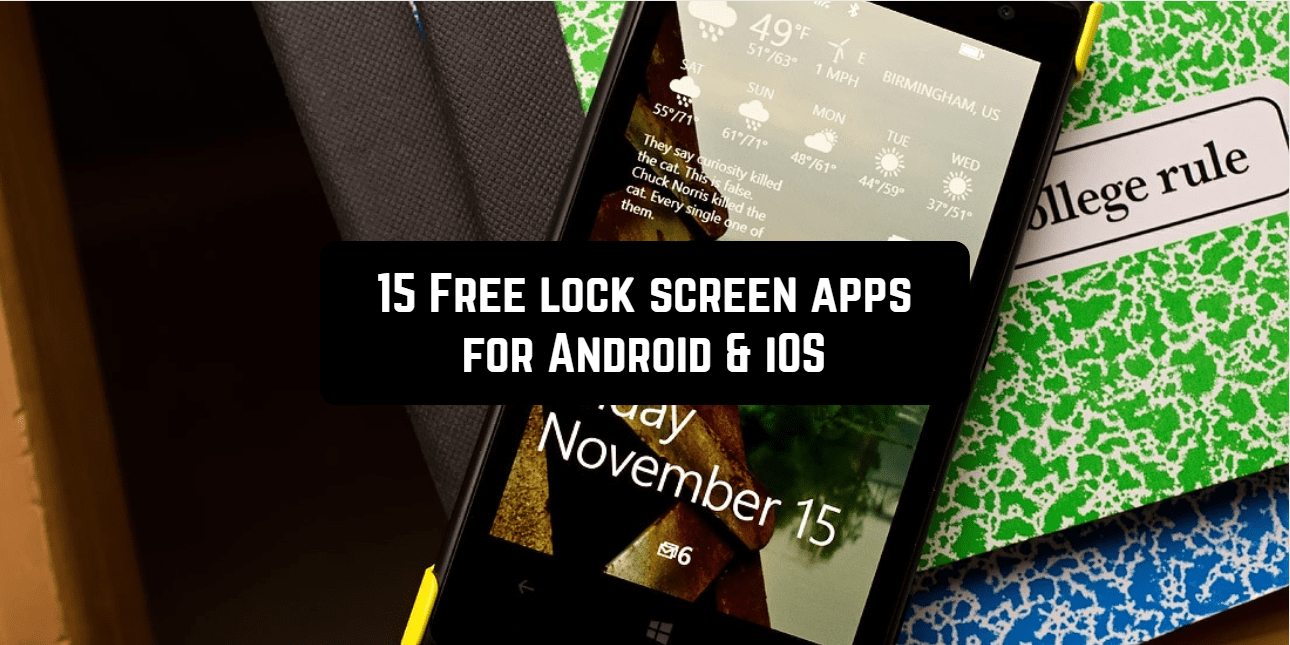 Even the most beautiful and original wallpaper sooner or later become boring. In this case, you can, of course, independently choose something new for yourself. And you can trust one of the programs of this review, which can regularly install fresh images or widgets on your gadget's lock screen. So there is a list of best lock screen apps for Android and iOS devices, including widgets and wallpapers:
Walli
Most users of modern Android devices are trying to stand out from the crowd in different ways, due to exclusive covers, system icons or lock screen images. Walli Wallpaper is a collection of the most exclusive images, which are replenished by the authors themselves. You are still looking for something original, then download HD – Walli Wallpapers on Android and find amazing works that can't be found in the free Internet.
All wallpapers are made in high resolution, and the quality isn't lower than HD, they are unusual and creative, so you can forget about the long search for a picture, 2-3 minutes and your main screen is irresistible.
Authors-artists from all over the world supplement this collection in manual mode. Everyone has his own style and vision of ordinary things, which can become quite unusual.
There are many categories for searching, for any color and taste: sunsets, Pokémon, seasons of the year, anime, tattoos, photos, series and films, space, humor and more. The selected picture can be marked "like" and installed directly from the application, without downloading.
In the "Popular" section there are always fresh and juicy suggestions for your lock screen. These images are popular among thousands of users, and perhaps you can find something for yourself.
Navigation on the application is very simple: taps and swipes. The design is not unusual, simple and clear.

You can also check: 14 Best free photo sharing apps for iPhone & Android
back to menu ↑
WallpapersCraft
WallpapersCraft is a collection with an incredible variety of wallpapers. All of them are divided into categories so that users can quickly find the pictures they need. The program also determines the resolution and type of your mobile device. After that, it optimizes the wallpaper. This will help to get the most compatible wallpaper that will delight your eyes.
Each picture is different in quality and unique idea. This is what has become so useful and enjoyed by thousands of users from all over the world. Feel free to download this collection on your mobile devices.
Key features:
 Only the wallpapers that match the size of your screen are displayed.
All pictures are of high quality (HQ) and various resolutions.
Manual cutting of wallpaper for your screen.
New wallpapers every hour.
Popular categories and tags (3D graphics, abstraction, animals, anime (manga), cars, cities, fantasy, flowers, food, photo wallpaper with people, etc.).
Ability to use both on smartphones and tablets.
As a result, WallpapersCraft is a unique opportunity to get a lot of quality wallpapers.

back to menu ↑
HD Wallpapers & Backgrounds for Me
HD Wallpapers & Backgrounds for Me – chic wallpapers for your lock screen. Here you will find anything for every taste. All the wallpaper is very high quality, nice to look at, and there are a lot of them. Also, in this application there is a filter for some categories, so you don't have to spend too much time searching for a suitable theme.
Advantages of HD Wallpapers & Backgrounds for Me:
Ten different categories of wallpaper: Abstract, Animation, Fantasy, Animals, Sport, Nature, 3D, Holidays, Minimalism, Cities – there is everything: from funny pictures and touching pictures to images in the style of abstract art and minimalism;
The parameters of your device are perfectly met, which allows you to enjoy flawless HD and QHD quality;
Super-fast setup: create a stylish image for both the main screen and the lock screen at the same time;
Convenient navigation: open the "New" tab to get fresh pictures, or check out the most popular images in the "Popular" tab;
Fast download: easy to download with just one click;
Dynamic wallpaper: just let the application automatically change the background of the desktop screen, pleasing you with new images. Each device gets the image of the right size – high quality is guaranteed!

back to menu ↑
Backgrounds HD (Wallpapers)
This is a program with a lot of images to install as a desktop background.
Features of Backgrounds HD:
The developer offers a simple minimalistic design in the style of Android 5.0;
Daily updates;
Browse the best wallpapers, which are selected by users around the world;
All images include author information, license details, and the author's web page URL;
A convenient search system with 30 categories and search by keywords;
Wallpaper categories in Backgrounds HD: Airplanes, Animals, Autumn, Brands, Buildings, Cars, Cats and Dogs, Cities, Colorful, Fantasy, Flowers, Food, Games, Girls, Heart, Illustrations, Love, Monochrome, Mountains, Music, Nature, Night views, Pictures, Templates, People, Pink, Portrait, Quotes, Rain, Red, Sea, Sky, Sport, Spring, Summer, Sunset, Textures, Travel, Trees, Universe, Vintage, Winter;
Setting wallpaper, cropping images, filters;
A simple exchange of images with anyone and with any other applications;
So, Backgrounds HD is a simple but high-quality and interesting program with a sufficient number of wallpapers.

back to menu ↑
Wallpapers HD & 4K Backgrounds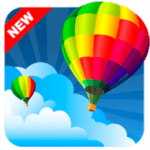 A huge number of pictures, automatic change of screen images, image search by color, saving… The developers of the new and ambitious application Wallpapers HD & 4K Backgrounds took care of everything.
Features of the application:
More than 120 thousand selected HD wallpapers;
Round-the-clock updating of the catalog;
Sorting pictures by date, by rating and by popularity;
65 categories, sorted alphabetically or the popularity of the section;
Search for pictures by tags and color;
Add to favorites for easy access to your favorite wallpaper;
Crop picture before installation;
Automatic screensaver change with a set interval;
Send wallpaper via messengers or share them in social networks;
Notification of the best picture of the day;
Beautiful design in the style of Android 6.0.
There are many categories and many wallpapers in the application, everything can be found here: from photos of cars, planes, abstractions, and animals, ending with 3D pictures and beautiful girls. So, in addition to the beautiful and user-friendly interface of the program, we have the ability to upload pictures, automatically change wallpapers and search for images by color.

back to menu ↑
Kawaii Wallpaper
Practically any smartphone owner likes to experiment with wallpaper on your lock screen. Discover a huge world of unusual pictures in HD! For this, you just need to download Kawaii Wallpaper. Your phone will change immediately, after installing nice images in HD-resolution. The base of pictures grows every month.
Features:
There is a huge collection of kawaii images in the resolution of HQ, HD, and FullHD.
Intuitive interface.
The application is very versatile and suitable for a large number of devices.
Setup of the application will take no more than 3 minutes.
Just one click and the picture will be loaded.
Create your own lists of kawaii images and share it with other users.

back to menu ↑
dodol locker
dodol locker – a beautiful and multifunctional screen lock, which has characteristic brand features. The main advantages of this screen lock are obvious – it supports a large number of different themes, shows information about missed notifications, weather forecasts, and other important events.
After confirming that this application will be used as the main "locker" (notification comes immediately after the installation of the program), it can be used without any restrictions. dodol locker is a screen on which there are background images, a slider that removes the lock, and a number of functional icons and widgets – settings, date and time, the percentage of battery power and so on.
Excellent optimization of the program allows it to work without any problems on most modern Android smartphones. The main advantage of a dodol locker is a wide range of available themes, which, moreover, are distributed free of charge, as, in fact, the program itself. dodol locker is a quick and easy application, so it's very convenient to use.
All themes are presented as a standalone application on Google Play. That is, by selecting a theme in the store, you must install it. It is noteworthy that in addition to the unique design, each theme is notable for its functionality.
Depending on the capabilities of the theme, you can change the appearance of weather widgets, clock, as well as missed messages and calls. In the settings, there is a possibility to choose the way to unlock – a graphic password, a regular swipe, and a pin code.
There is a separate menu for quick access to applications. Here, with the help of icons, you can set such standard operations as launching the camera, switching to the message application, and so on. In addition, you can assign any application for quick launch.
back to menu ↑
CM Locker
CM Locker is an Android screen lock application where all applications can be opened directly from the lock screen. You can take photos, read messages, answer calls, and launch other applications with simple swipes.
The CM Locker application is popular all over the world. This is one of the best screen lock applications and has an average rating on Google Play – 4.6 points from 5. Download CM Locker and then you can be sure that no one else will open your contact list, photos, various social messengers, your e-mail messages and any other application. CM Locker differs from its competitors by its excellent modern design and a large arsenal of possibilities.
Features of CM Locker on Android:
lock with a password, a key that you create yourself;
beautiful themes and wallpapers for screen lock;
camera icon;
protect applications using the lock: Facebook, Viber, WhatsApp;
adjustable wallpaper;
you can control the music playback on the lock screen;
protect your phone by using a pin code and a graphic key;
view notifications;
CM Security support;
reminders for notifications;
makes a photo of those who entered the wrong password;
photo of the burglar will be immediately sent to you by mail;
quick access to the flashlight, calculator;
you will have a weather forecast for today, tomorrow and for 10 days ahead;
a wide variety of beautiful and high-quality HD wallpapers, themes and unlock modes.
back to menu ↑
DashClock Widget
DashClock Widget serves to display various useful information in the form of a widget on the lock screen. This can be a clock, weather, the number of unread letters, and completely unexpected data. For example, data on software updates, battery power, moon phase, messages from social networks and much more.
All this wide functionality is implemented with the help of special extensions. Several of them are installed in the program. Others must be installed separately from the Google Play app store. With a simple search for the words "dashclock extension", you will be offered a choice of several dozen options.
Tap on one of the widget elements and the corresponding application will be opened. For example, the counter of the unread letters will open Gmail, time will open the clock, and the to-do list – the calendar. The appearance of the widget can also be adjusted in some limits. We won't say that there is a huge variety of design options. But the main thing is that there is an opportunity to set a transparent background, which is perfect for any wallpaper.
The design of the application repeats Jellybean and fits perfectly into the style of Android 4.2. Elegant fonts, the minimum number of elements, as well as the absence of imposed backgrounds – everything conveys a simple and attractive beauty. With this application, you can transform a standard and non-informative lock screen. A huge number of supported extensions and visual notifications are the main advantages against competitors.
DashClock Widget is a free screen lock application that has all the necessary functions. It will be an excellent alternative to the standard utility.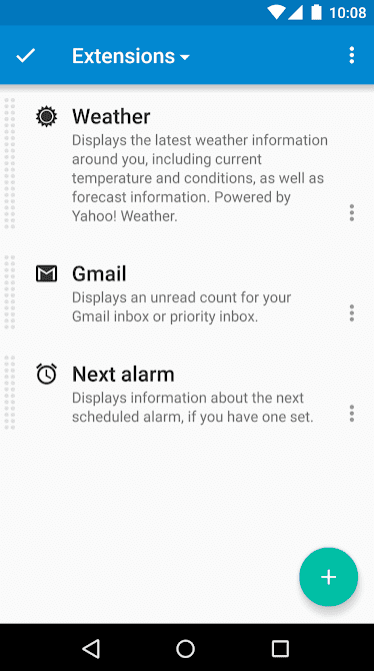 back to menu ↑
Glitter live wallpaper
Glitter wallpaper – very bright and beautiful wallpaper for those who adore sequins and wants the phone to look really rich. You have the opportunity to put these wallpapers either on the lock screen, or directly on the main background of the phone, and your phone will always please you with an incredibly beautiful view.
These new wallpapers will not leave anyone indifferent: they look like a shiny sand scattered throughout the screen of the mobile device. The application is optimized for all devices, so it is perfectly installed on any model, whether it's a phone or a tablet. These wallpapers will perfectly blend in with any widgets on your screen, whether it's a clock, a weather widget or something else.
In addition, in the settings of the application, you can also choose the background color to your liking: golden sequins, turquoise, blue, purple background, and some other colors – choose the color that corresponds to your mood or character so that your phone is original.
You definitely need to download Glitter wallpaper if you are tired of boring wallpapers. With shiny wallpaper, the device will look very rich and unusual, and the screen will sparkle like diamonds. The wallpapers have very high quality, in HD, and they are very realistic shining, so every touch to the screen when you want to unlock the phone will be a real pleasure.

back to menu ↑
Wallpaper List
Many users are looking for a wallpaper to personalize their iPhone, whether it's your favorite football club, the last movie you saw in the movies, your children or relatives, or just a hobby. In the App Store, there is such an application that allows us to customize our iPhone in this sense.
Among the various categories that Retina Wall provides to us are: plants, abstract – 3D, city – life, textures – simple (includes minimalist wallpaper), food – drinks, animals, celebrities and stars, vehicles – planes, cartoon, space, video games, sports, music, fashion, cinema, technology, vacation …

back to menu ↑
Backgrounds (HD Wallpapers)
Backgrounds (HD Wallpapers) – this is a huge free library of regularly updated wallpapers and HD wallpapers for smartphones and tablets of any resolution based on Android. With this application, your mobile will look mega stylish!
In this application, you will find a screensaver for every taste and color. Nothing will make your phone or tablet vivid and original than the unique HD wallpaper. It is convenient that all the pictures can be easily found in the relevant categories.
Strict wallpaper and screensavers in black and gold colors will suit the taste of business people and those who prefer a laconic, but stylish appearance of their device;
screensavers with cute animals or large wild cats will appeal to animal lovers;
wonderful landscapes, juicy colors of nature and much more for flora lovers;
heroes of your favorite cartoons, fairy-tale characters will please the youngest users of phones and tablets;
wallpapers on sports themes, too, will find their owners who are for a sporty, healthy lifestyle.
In addition, there is a large collection of Live Wallpapers. Various visual effects and other entertaining shapes and compositions will significantly transform the look of your mobile device.
There are also 3D wallpapers on different themes: animals, various natural phenomena like lightning, etc. Developers guarantee the quality of these screensavers. The original feature of the application is the melodies that you can put on notifications.
Download the colorful and original Backgrounds (HD Wallpapers) on Android and you will open the space of rich content on various topics. Your phone must be transformed with new wallpapers. It is free and regularly updated.
back to menu ↑
Wallz
Do you want your Android device never be ordinary, familiar and simple? Then Wallz application is especially suitable for such a case! After all, this is an endless stream of images that you can safely install on your Android smartphone and use as lock screen!
Wallz application works with various social networks, where it collects pictures. There are over a million pictures in its database, and every day it is updated! Change the lock screen at least every hour, what can be done thanks to Wallz. Rest assured, the pictures will not end!
In addition to simple installation, you can edit the image: crop or blur – as you like! Look for pictures by category or with the help of tags. Find what you like!
back to menu ↑
Everpix
Everpix is useful to everyone. First – to search for all the new pictures to your liking, the second – in order to breathe individuality into your device.
All wallpapers are sorted into 12 thematic categories. There is also such an exclusive category as VIP, which periodically updated and has really beautiful wallpaper, access to which opens after a free registration.
Judging by the number of categories, Everpix has a picture for every taste: nature, minimalism, sports, food, animals, cities – and that's not all. One of the main benefits of Everpix (besides, in fact, the assortment of wallpapers) is the universal nature of the application. Run it on the iPhone, on the iPad, even on the iPod Touch – and the program everywhere will offer you wallpaper, ideally suited to the device's resolution. No more search for collection in the style of "Top 10 Wallpapers for iPad Air", and then wonder why the picture you selected is so strangely cut off at the edges.
The effect of changing the screensaver can really surprise you. After you get used to one picture, the feeling of the new – as if you are using a completely new device. Everpix is great for doing this trick with all your devices.
Any picture can be added to favorites or saved to the iPhone's media library, and also shared in Instagram, Facebook or Twitter.
Downloading the free application Everpix, you get access to a high-quality collection of wallpapers.

back to menu ↑
Next Lock Screen
The application replaces the standard lock screen, but with a specific set of useful functions. Next Lock Screen displays messages from friends and system notifications.
If you enable a non-system lock on the screen, you will have to decide how to unlock it. There are 3 options available in the application: without locking, a pattern of points and pin code. That is, the set is slightly smaller than in the system itself, but it does provide some kind of security.
You can select a background image. To do this, there are already downloaded images for the lock screen – 13 pieces. Or for busy people, there is the option " Bing Wallpaper of the day", which will be updated on its own, and please every day with something new and unusual.
For quick access to the search engine right on the lock screen, you can select "Search Bing", it is important for a person who appreciates his time. You can also display information about upcoming meetings, notifications of incoming SMS and missed calls, display a media player and weather forecast. Right through the lock screen, you can easily call another person or send a message. Run the most important applications through the built-in locker launcher.
Also worth noting: the availability in the application of various tools, such as quick access to the camera, automatic reconnection to Wi-Fi, support for Bluetooth, flashlight and much more.
Right through the lock screen, you can also view the local weather, calendar events, use the scroll and pause function in the music player, and customize the wallpaper from the gallery for the lock screen. Application settings are similar to system settings.
The application is available anywhere in the world and localized to English, Spanish, Chinese and Portuguese. Yes, and a pleasant laconic interface will please with its attractiveness and ergonomics.