All people need papers. At birth, we receive them immediately – a birth certificate, ID card or any other document, depending on the laws of your country. That is, even though we are not actually an adult and independent person, we already have some adult documents. They are necessary to determine your identity, citizenship and full legal information about you.
However, if you want to drive a car, you will also need documents for this purpose. A photo for the driver's license is required – the car service will be able to determine your identity using it. As it turns out, many documents require photographs, including your passport.
And if people often do not like themselves even in the usual photos, what to say about the official! Since modern smartphones have good cameras with high-quality shooting, you will be able to take a picture of the documents yourself, so that it suits both you and government agencies.
And to make the photo meet the requirements, there are special applications for smartphones. They will help you not to make a mistake about the size and scale of the photo – we offer you to get acquainted with them.
Passport ID Photos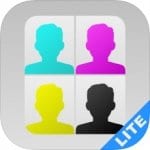 As an iOS device owner, a search in iTunes will take you straight to this application. Passport ID Photos allows you to take high-quality photos of your documents (including your ID card) with your smartphone camera.
The main settings include the choice of the document for which the photo is to be taken, the size of the image, as well as clarity. You do not need to be a professional photographer to use the service. A few intuitive tips will help you get the desired result even if you know nothing about photography.
Passport ID Photos has the ability to take photos of the most popular sizes – 4.5×3.5 cm, 2×2 inch, and others. Once you have created a photo, you can edit it by brightness, contrast and other basic composition settings.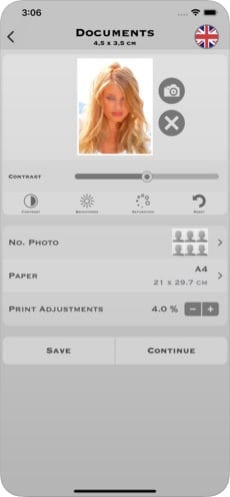 Unexpectedly, you will be able to print the result of your work right away. Connect your device to the printer, set up the print field and format, select dpi – and in a few moments, you get a printed version of the photos! With Passport ID Photos you save your money and time – you do not have to go to the photo shop and give money for what you can do yourself.

Passport Size Photo Editor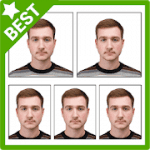 Passport Size Photo Editor is an application designed to edit photos just before they are printed.
That is, it is assumed that you already have a finished image of your face on the device and it remains only to make minor adjustments to the photo format. If you do not have this photo, you can make it directly from the application – just allow Passport Size Photo Editor access to the camera.
After you upload a photo, you need to choose for which documents you want to take it. Simply type in the document name in the search engine and you will get the result from the huge catalog of the tool.
If you just need a photo of a certain size, you can also choose this option. Next, you make small corrections – color, brightness, shadows and that is it! The magic of the application has already trimmed your photo and adjusted it to the desired format!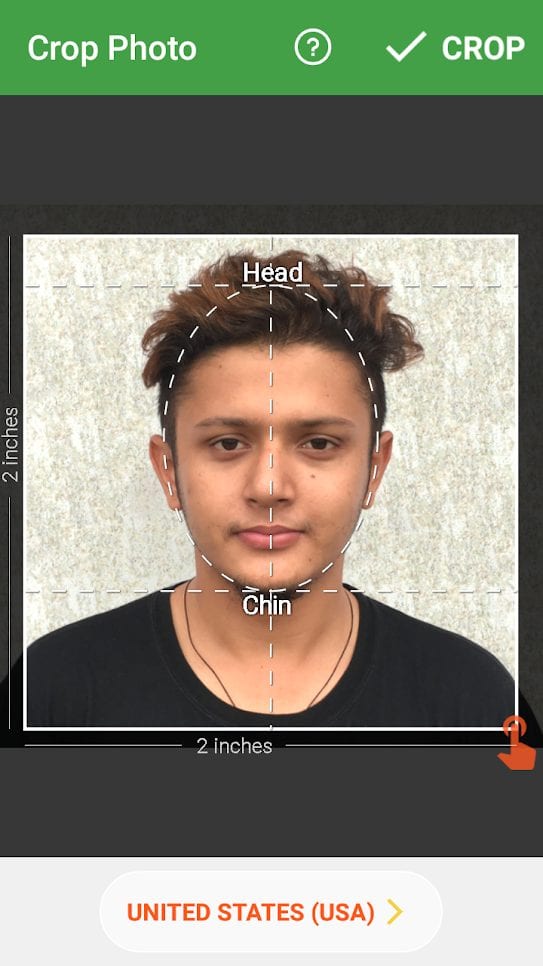 It will be necessary to choose and a format of the press. You can combine several photos and print them in A4 format, for example. However, there is no function of direct printing directly from the application.
But you can send the result of the file to the working mail of the printing house, where you will print, or in the photo studio. Passport Size Photo Editor saves you time and money – now you just need to come and pick up the printed photo – wouldn't that be great?
Passport Photo Generator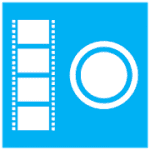 Passport Photo Generator is a versatile application for iOS and Android that helps people around the world take photos of important documents.
The developers have improved the photo creation algorithm and made it more convenient and qualitative. That is, right after you create a photo, you get a quality result and you just need to refine it a little bit.
After you have created your own photo for documents, you can generate a collage and photo – 4, 6 or 10 pieces – because the one photo is never enough. Then you can send your photos for printing right away – you can do it right from home and from your smartphone!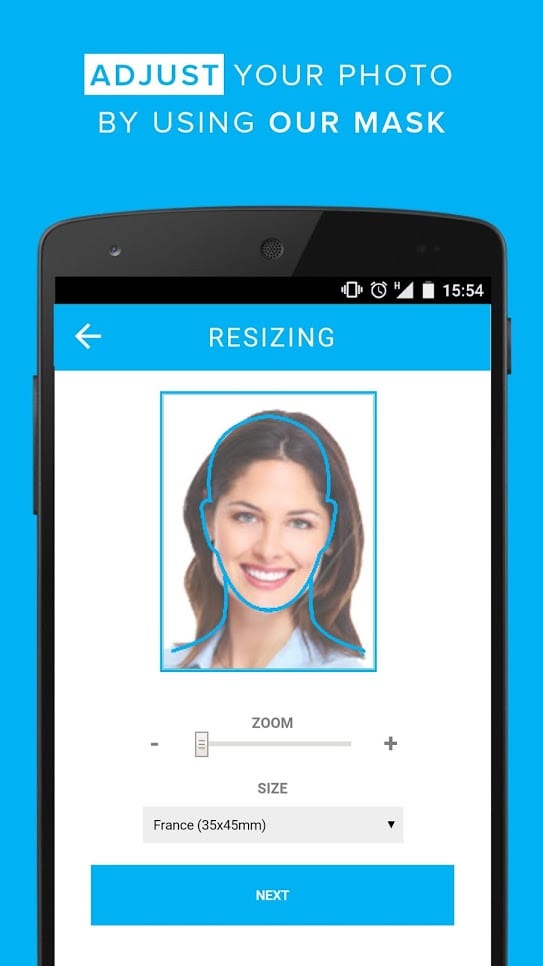 Photos will be printed and you can get them with absolutely free delivery to your home. Thanks to a huge database, you get a ready-made result that fully meets the requirements. The application provides visas for 180 countries, as well as the format of images for driver's licenses, passports and so on. Forget about the search for photo salons with Passport Photo Generator.
You can also check: 21 Best picture in picture apps for Android & iOS
Passport Photo Booth – Take & Print ID Pictures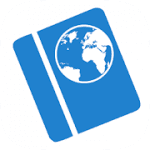 In case you do not have extra money for the services of a professional photographer or a photo studio, you will definitely want to take photos for free or much cheaper. What to do, if you need to take pictures urgently, and in the wallet only small pennies? Passport Photo Booth will help!
As we all know, you have to pay for the photographer's work. And every attempt to take a successful photo will cost you money. For example, it is very difficult to make a good photo of a chill! With Passport Photo Booth you can make as many attempts as you really need.
For two simple steps and an unlimited number of tries, you will get the perfect result. Printing a photo can be done for only 50 cents in the nearest pharmacy or printing center – it is much cheaper than a photo store, where services cost at least 10 dollars.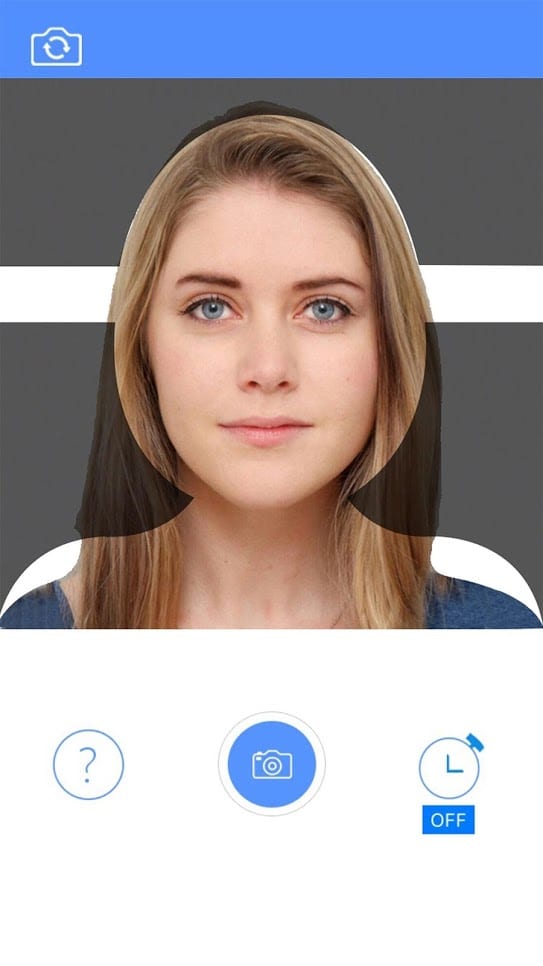 If you want high-quality photos and live in the United States, you can send them for just $5 to print and get them back to your home in just 5-7 days! The developers have created the most comfortable and convenient conditions for you.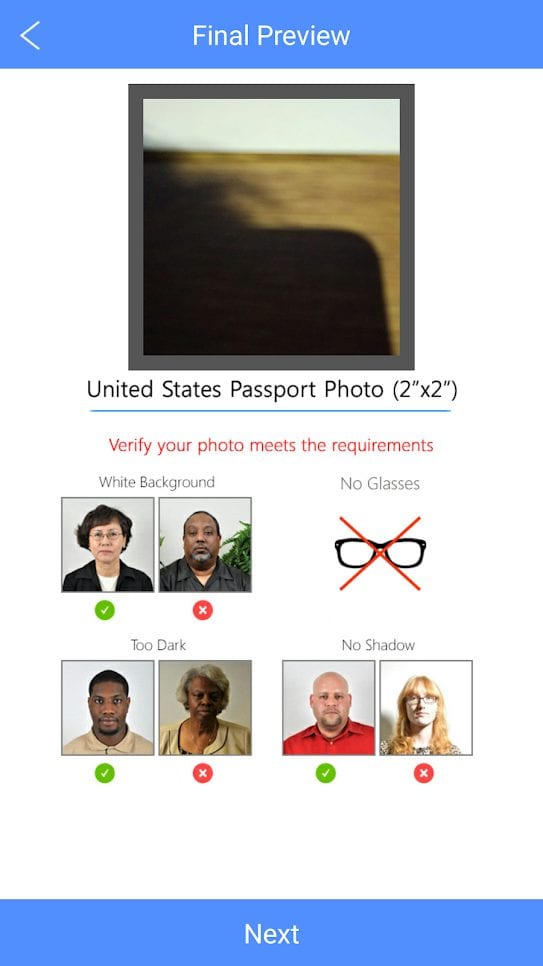 Detailed instructions and a silhouette on the screen will show you how to place your face on the photo, and the timer will help to create a picture without any help. Choose a white background, daylight and a neutral facial expression to ensure your success.
Passport Photo Booth allows you to take photos in plain view, passport, ID card and many other documents. For an extra fee, they will even print the result to you – and while you're waiting for your photos, you can share them on social networks.
Passport Photo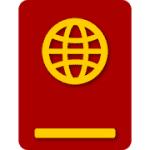 In case you need to change your passport, you also need a photo of it. But there are so many incredible bureaucratic requirements in the world! While you collect all the necessary documents and references for the passport, you will completely forget about the photo, let alone the requirements for it.
If you have faced with the processing of visas, as well as certificates, then you know very well that each document has its own requirements. You do not need to load yourself with unnecessary information. Simply install Passport Photo on your smartphone and take pictures of the documents you need.
The application will ask you to choose the country where you will issue your passport. All you have to do is just follow the instructions of the application and get a great result. The most important thing is that the photos will comply with all the state requirements and there will be no need to redo them.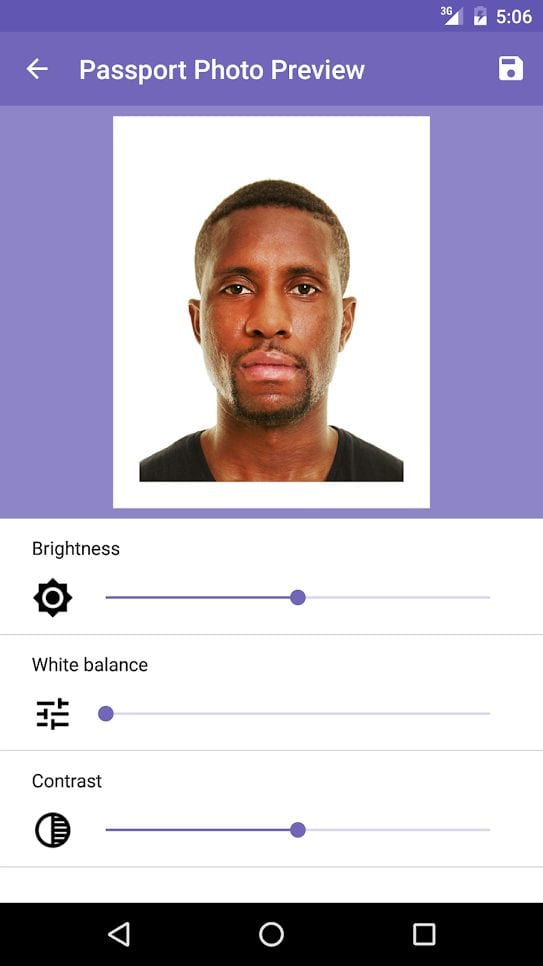 Sending photos by e-mail is free of charge, so you can even print them almost immediately after processing. The app has standards in most countries, but if you do not have one in your Passport Photo list, just set your own custom image settings.
Passport Photo Maker(Creator)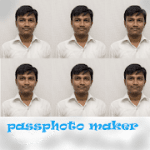 As long as your goal is to take a photo of your documents quickly and easily, Passport Photo Maker can help you. Nothing extra, purely functional – which, unfortunately, is strictly limited. Respectively, the tool will take up very little memory of your phone – the simple functionality does not require any resources.
When you open the application, the first question you see is whether you already have a photo ready. If yes, you can start editing or changing it at once to adjust it to all the documentation requirements. If you do not, you will need to give the application permission to take photos and videos, and only then continue the process.
After receiving the photo, you choose the format you need. Remember: every country has the right to set its own requirements for any document – so the size of the photo is incredibly important.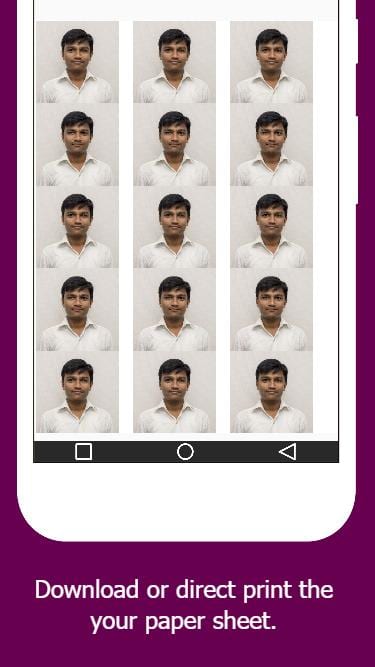 Apply filters or auto-correction to the image. This way you can avoid lighting defects. And that is it, the result is in your hands! You should just choose the format of the print and come to the nearest place with the printer – then the images will be in your hands.
Photid – AI-Driven Passport photo booth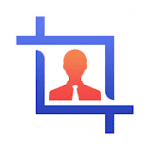 AI is everywhere now, and even the documentation has not been overlooked. For most of the images on your personal documents AI will be able to identify you, your identity, complete legal information and more. That is what caused the special requirements for photos.
By the special arrangement of the face, certain facial points, and other factors, artificial intelligence defines a person by photo. A special grid guides you through the best way to make a photo so that you can easily determine the biometric parameters.
With the help of Photid, you get a whole set of different photos in the final result – black and white, color, different sizes. All this you can choose in the editing settings in a couple of clicks. The most important thing is the desired photo size.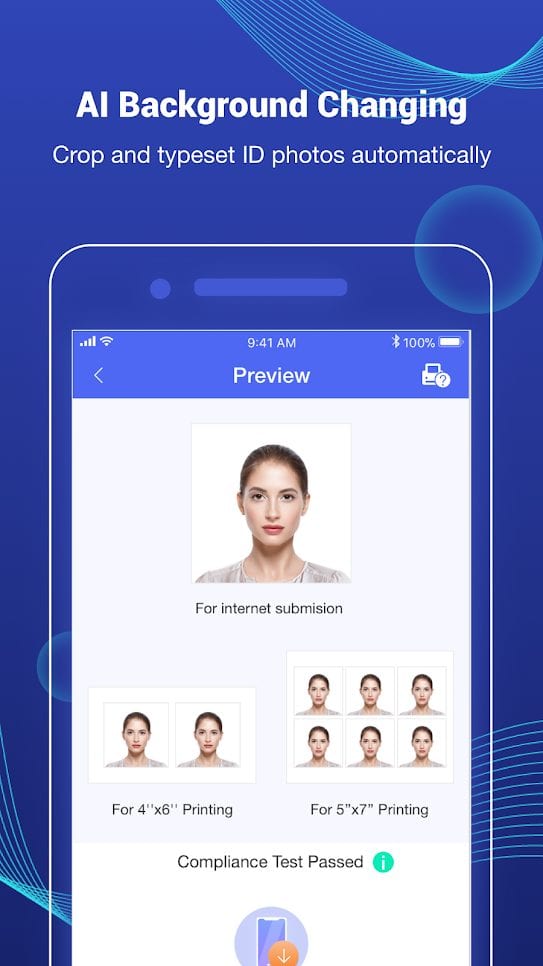 The application provides passport templates for more than 100 countries, as well as driver's licenses, student documents, and other important templates.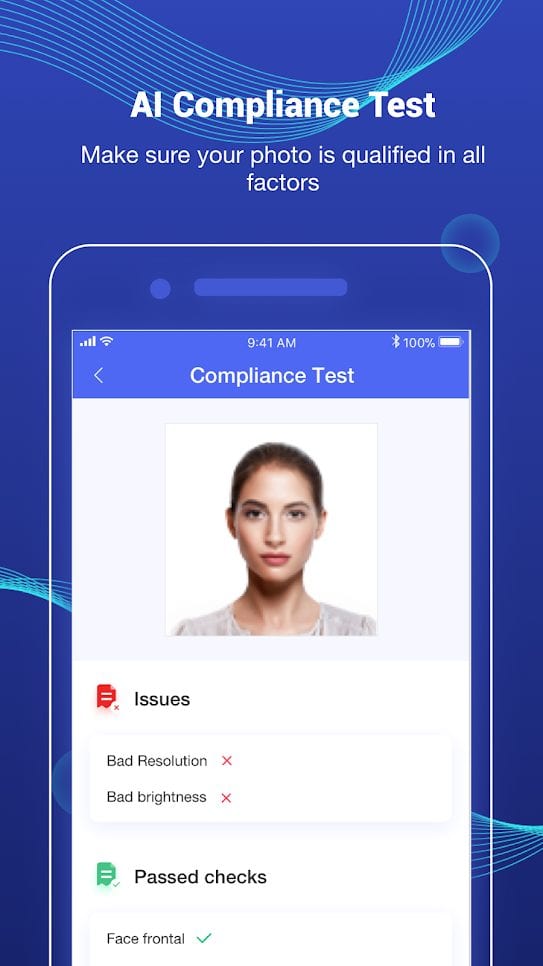 Photid guarantees money savings and a high level of results, you can even remove the most complicated background from the photo – now there is no need to even select a special background because Photid will do everything for you.
Choose the number of photos, their size, and color – and the result will be immediately in your smartphone.
Passport photo maker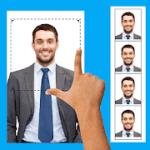 Passport photo maker is an application designed to help you with passport, driver's license or any other official document requiring a photo. The tool supports visa standards for more than 100 countries, and this is in addition to passport standards and other documents.
Passport standards are included directly in the application itself. They allow you to immediately adjust your photo to the height and width required by your government. Your photo will look as if you have taken it in a professional studio.
The app will help you to accurately replace the background if necessary, increase or decrease the brightness and contrast, as well as level the exposure. The Passport photo maker lets you send your photos directly to major photo service providers such as CVS or Amazon Photo Print. That is, the procedure of creating a photo will cost you free of charge – you just need to pay for printing.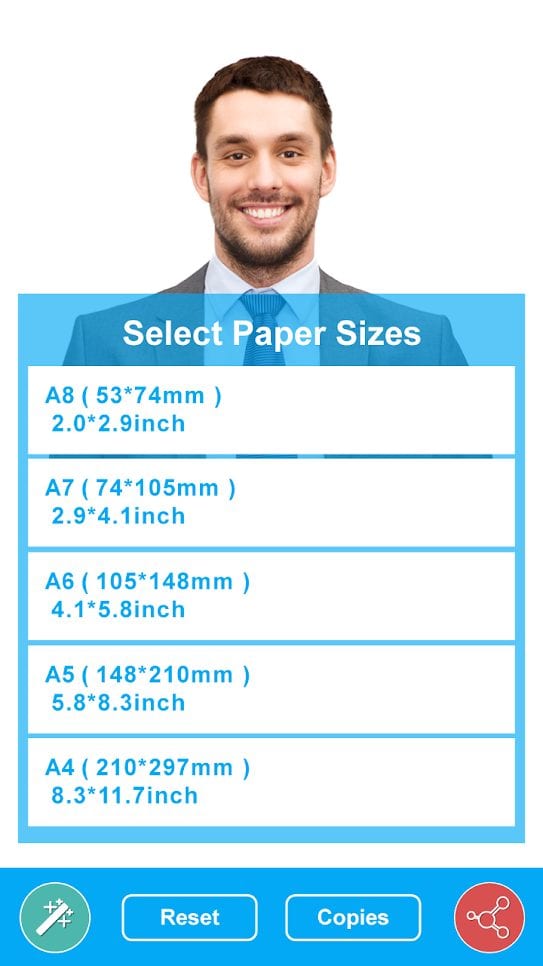 You can also combine several different photo formats on one A4 sheet, so you can have many copies of the photos you need at once at a fraction of the cost.
The Passport photo maker gives you several standard recommendations – light background, relaxed face, daylight and more. If you follow all the instructions, all you have to do is print the required number of copies – and consider that you already have a new passport.
My Passport Photos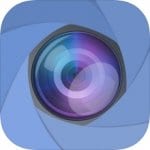 Of course, there is a specialized application for United States residents that is designed exclusively for U.S. passports and ID cards. Such service is My Passport Photos for iPhone and iPad.
In case you do not trust yourself and are still afraid that your photo may not be accepted by the time you submit the documents and you will have to redo it – then you need My Passport Photos application.
This is the only application where experts manually check each of your photos for compliance and make their own verdict. This way you can be sure that your passport or new visa application will be approved.
Once you have taken a photo and found out that it fully meets the criteria, you can get it the next day! Just choose your country and a convenient place to get it. In the United States, it can be a pharmacy or even a Walmart near your home – awesome, right?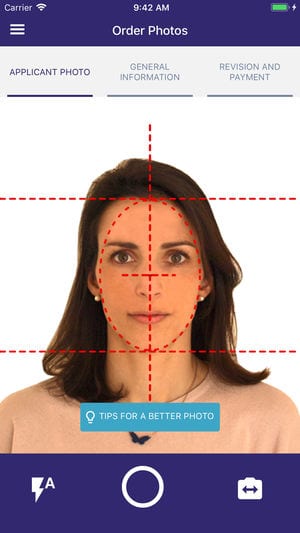 My Passport Photos gives you a few tips on how to shoot: the best way to choose between daylight and natural light, and how to shoot with the main camera of your mobile phone. As practice shows, it is usually better than the front camera.
Payments are made safely via PayPal, so you do not even risk anything. Feedback from hundreds of users is extremely positive – you should believe the developers and then you will not have unnecessary problems with the design of documents.

Passport Photo-Print Passport Photos by a Single Click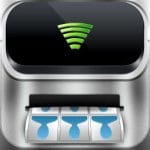 Try your hand at creating photos for your documents yourself. Surely, sitting in the photographer's chair you have often thought that the payment is too high for a simple photo and its printing. Now you do not have to spend any more money on it – just use the Passport Photo-Print service.
A simple and unique application offers you a couple of clicks to get high-quality images for your documents. Visa, passport or medical certificate – the document, which requires a photo is absolutely irrelevant for the application.
All you need to do is choose the desired size of the final images, their number, and the paper size on which to print them.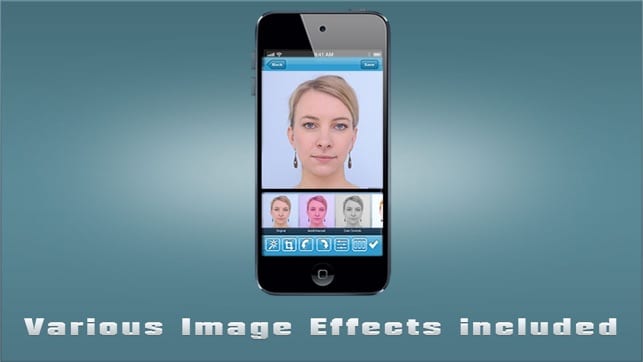 For aesthetic reasons, Passport Photo-Print offers features for artistic editing. You can also send photos via Wi-Fi or iTunes. If you cannot do so for any reason, there is an advanced sharing feature. This way, another person can access your photos on your device without even being around.
Several photo ranges are available for printing. Choose the one you want and you can assume that the work is finished.

Photo4id: Passport, Visa, OCI & PIO Photos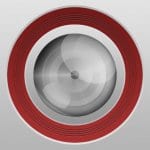 Technology does not stand still, nor do the developers' ideas. This time, the developers of Photo4id decided to simplify people's lives and create an application for photos for visas and passports.
Initially, you have to choose the country – this will help the utility to define the requirements for photography in your country. Next, all the most interesting things.
Photo4id creates biometric passport and visa photographs. That is, it will be possible to find you by these photos in the future. Biometrics is expressed in the fact that when you upload a photo you place it on the canvas so that the main points of your face were in a well-defined place. Their technology is patented and is not used in any other service.
Depending on the country's requirements, you may need a different background color (white, gray, blue) or a certain size. When you enter any country you will need to provide a biometric photo document, so Photo4id makes your life as a traveler much easier.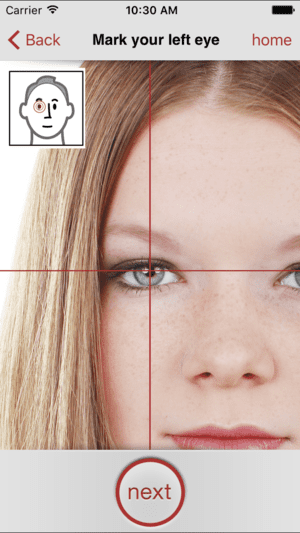 Full support for your smartphone camera allows you to take the necessary pictures even through the application. Photo4id automatically adjusts the picture in a certain position of your head and with a certain background and facial expression. Just relax and Photo4id will do all the hard work for you!

Passport Photo – ID Photo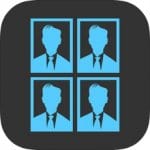 Whether you have already taken a photo, have it digitally or just left it in your photo lab, the Passport Photo app – ID Photo will help you create a new passport without much trouble. If you often need official photos in general, you can use other features of the utility as well.
Here you can create photos in CV' and workbooks, as well as use them in letters of recommendation. Besides passports, the tool provides about 10 popular templates.
The application contains passport templates from more than 100 countries, so you will probably find it in this list. Upload a photo from the gallery, make a few manipulations with the settings of the photo's position with the help of touch input.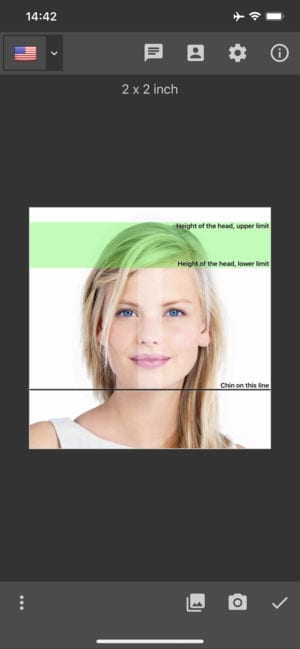 Passport Photo – ID Photo supports printing on printers with AirPrint technology, so in special cases, it will also take a few seconds to print. If this is not possible, simply send the image by email or to the nearest photo lab. Passport has never been easier to create, right?

You can also check: 15 Best baby photo editor apps for Android & iOS
Biometric Passport Photo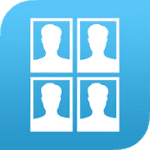 An application that allows you to take standard biometric images for documents that will confirm your identity. The ID card, passport, visa – it does not matter, the application contains more than 10 templates of popular documents with photos.
You will need to upload your photo to the template. If it is not edited, dark or otherwise defective, it is fine. Biometric Passport Photo will help you and retouch your photo for brightness or color.
Adjust the location of the image right in your document with your fingers. All you have to do next is to select the desired photo size for printing. You can also set up printing on sheets of paper of a certain format – the application will find out for itself how much you want to zoom in.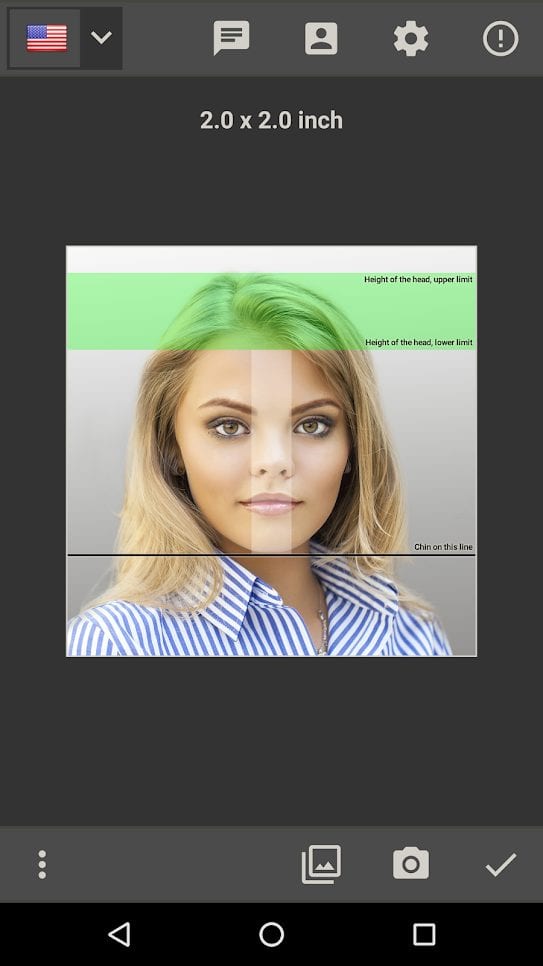 You can print immediately with AirPrint support or simply transfer the image to your computer and print it out. That's the end of your photo problems – Biometric Passport Photo does everything according to the standard of the countries and you should not have a failure.
Changing your passport and getting a passport or other documents is a huge investment in time, effort and energy. You need to go to government agencies, embassies, agencies, among other things, to collect the necessary documents.
In addition to everything else, there are also problems with photos – because each document has its own requirements, and the prices in the photo labs are incredibly high. With the help of your smartphone, you can cross out this unnecessary waste and just quietly do the rest of the process.
By the way, there are now entire companies involved in the complete collection of your documents and applications. You will now be able to create photos with your smartphone and the documents will be collected for you by others.
Rest assured that your photos will be the right size and format and that will not be a reason for failure. Trust the professionals to do the job and it will be much easier to get the documents.