Wanna start your spiritual journey? This article is here to assist you on the way.
Take a look at our list of the 8 best spiritual apps you will enjoy (Android & iOS). These apps will help you reach a peaceful state of mind through meditations, affirmations, and other enlightening practices. Plus, the apps suit both beginners and experienced practitioners, so you are all the way covered. Let's dive in!
Mind
First of all, we have an app to help you practice spirituality.
This app works great for both experienced practices along with the ones who are just at the beginning of their spiritual journey. Once you've signed up it will ask you what pushed you to get into spirituality along with what you'd like to focus on. At this point, you get a couple of options including meditation, consciousness, and more.
Just make sure to make this choice wisely, as the app will use it to offer practices and activities. And if you're a beginner, make sure to check out the basics section that will get you through all the important info and practices to start with. This section comes with plenty of categories including sleep cycles, mindfulness activities, and so on.
The app also lets you generate a personalized spiritual schedule to organize your practices. Besides, there's a journal that lets you share your exp and track improvement if needed. Nevertheless, there are some tools for pro subs only (like advanced classes, and all that).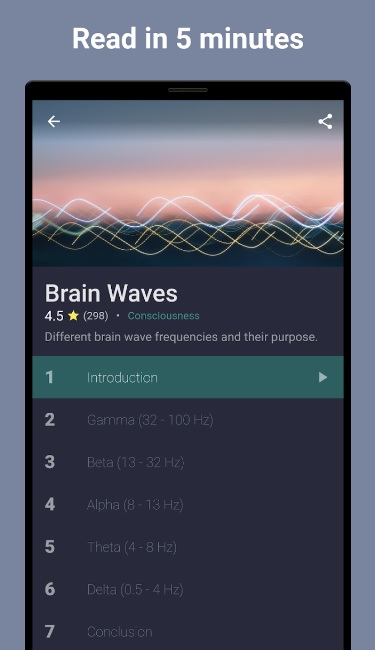 You may also like: 15 Free Yoga Apps For Beginners
Saged
If you're into spirituality and looking for a like-minded community – this app is your cup of tea.
It lets you level up your spirituality experience and connect with people with shared interests. In fact, the app comes with multiple community groups dedicated to meditations, crystals, yoga, astrology, and more. Sooth to say, whatever you're interested in, this app has you covered. You can join multiple groups as well, so don't limit yourself.
Along with that, the app covers plenty of live classes that help you to get deeper into spirituality. Just like the groups, there are plenty of classes dedicated to different topics and practices, so there's smth for everyone. For instance, there are classes dedicated to manifestations, healing practices, and various astrological activities.
Plus, all the live sessions get recorded, so you can review them at any time. All the cases take a different amount of time, but there are plenty of short ones (of like 5 mins) that can set you up for a day. There's also a section of affirmations if needed. The app comes with a premium version that opens up extra classes and practices, but you can use it for free as well.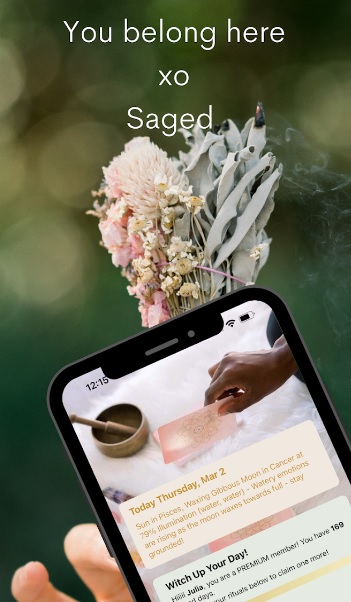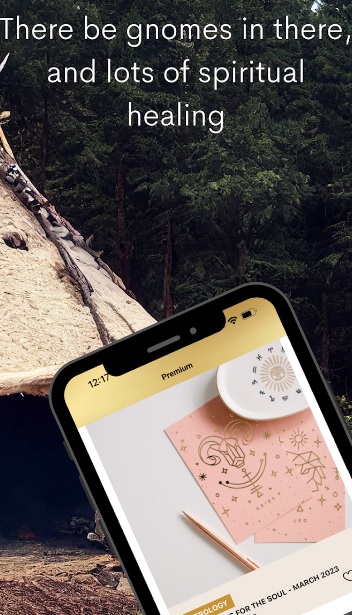 Spiritual Workout
This is an app that helps you stick out to daily spiritual practices.
It comes with a bunch of spiritual workouts and activities you can incorporate into your life. It may seem hard to do it on your own, but the app will get you through the entire process. Herewith, there are several aspects of spirituality you can learn in this app. First of all, there's a full section dedicated to mantras and chants.
All the practices are quite short, so it won't be that hard to add them to your routine. Next, there is a category of various activities such as breathing training, meditation, and chanting (once again, may not be for everyone). It needs to be said, if you're into minimalist app design, you may not like this one, but it fully matches the aesthetic, I guess.
Plus, there's a compilation of affirmations that grows with every update. And last by not least, the app covers various educational publications related to different aspects of spirituality. The app may also help you stick to your medication on the go, and there's a special timer if needed. It even gives you a couple of yoga lessons to try.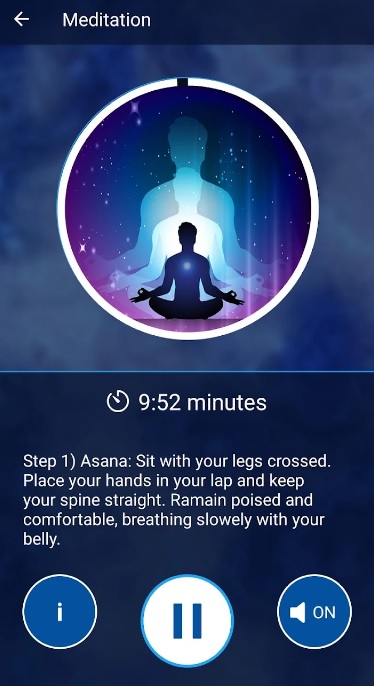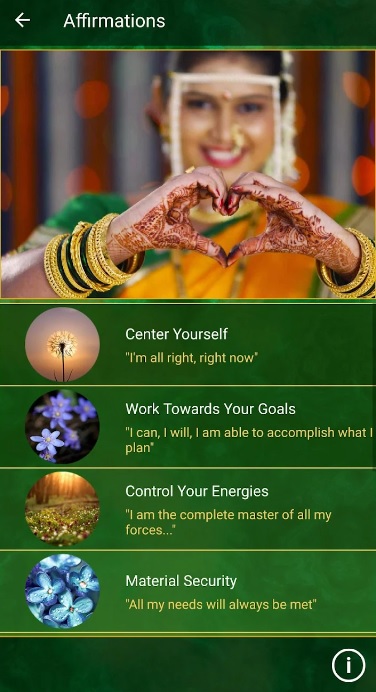 Check also: 11 Best Tarot Reading Apps
UCLA Mindful
In case you're looking for a handy way to get into meditation – this app is for you.
It's a trusted app developed by Mindful Awareness Research Center, so all the lectures are provided by experts. The main goal here is to help you start practicing mindfulness on a regular, and the app gets the job done well. It also suits people with different practice lvl, so no worries here.
There's a whole section for beginners that will explain how practices may affect your life and all that. Herewith, there are different kinds of meditations you can try. There's a section of basic meditations that you should definitely try if you're not experienced yet. These will explain how to get started and more.
Besides, the app covers video and audio lessons of different lengths, so there's smth for everyone. Next, there are wellness meditations in case you're dealing with specific health conditions. The app even comes with its own podcast 30 mins long that you can listen to on the go. It's also fully free, which is pleasing.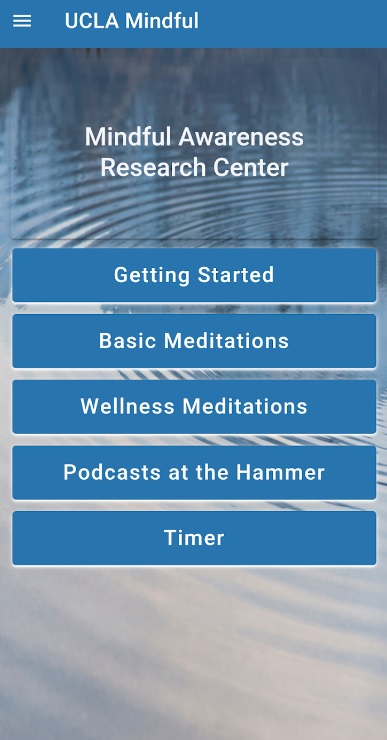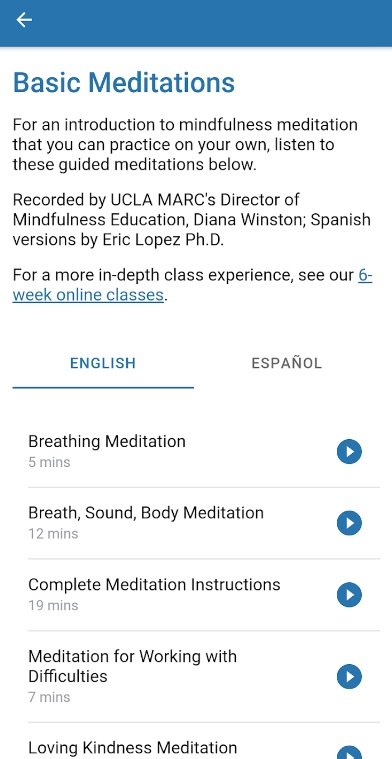 Spiritual Me
This app is here to help you maintain a clear mind and fresh spirit.
It covers a couple of modes that help you gain different results. All of them come with a series of exercises that will help you incorporate the sessions into your life. All the lessons are quite detailed and will guide you through the entire process, so it works well for newbies. Plus, the exercises tend to take a few mins only, so you can stick to them at any time.
First, there's a section of exercises that will teach you how to relax. Sounds unnecessary, but not that many people know how to actually relax and clear their minds. These lessons will help you to take care of your spiritual self and relieve stress. Next, there's a full category of meditations to help you focus or gain a peaceful state of mind.
There's also a personalized journal that lets you track improvement and view how sessions affect your mood and life. You may also add some lessons at your faves for easy access. And there's also a section of spiritual books if needed. There's free content, but you can unlock four more practices after paying.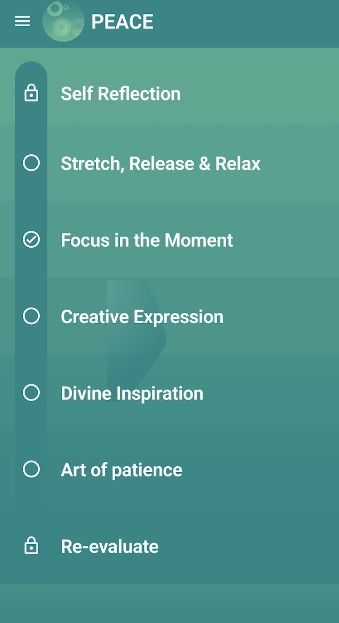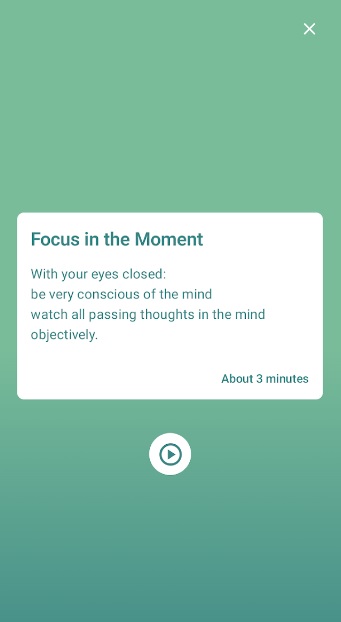 Blooming
This app is slightly more basic than all the previous ones, but it doesn't make it less useful. In fact, you may like this app more than the other ones if you're just getting started with spirituality.
This app will introduce you to the basics of spirituality and helps to add sessions to your routine. The first thing you can find there is a section of affirmations that will set you up for a day and get you through it. Herewith, the app covers a wide variety of affirmations and the compilation gets regular updates. This section also includes some short educational vids if needed.
Plus, the app covers multiple lessons to teach you basic spiritual concepts like chakras, and all that. You'll get to discover the topics dedicated to self-development, attraction, morning routine, and more. There's also a mirror mode that impacts your practices. It's basically a built-in cam that lets you look at yourself while meditating.
Beyond that, the app comes with a private diary, here you can get daily topics to explore. In most cases, these are the topics that should make you challenge yourself, which is always fun. At the end of each day, you'll need to respond to the topics by writing some thoughts you've got.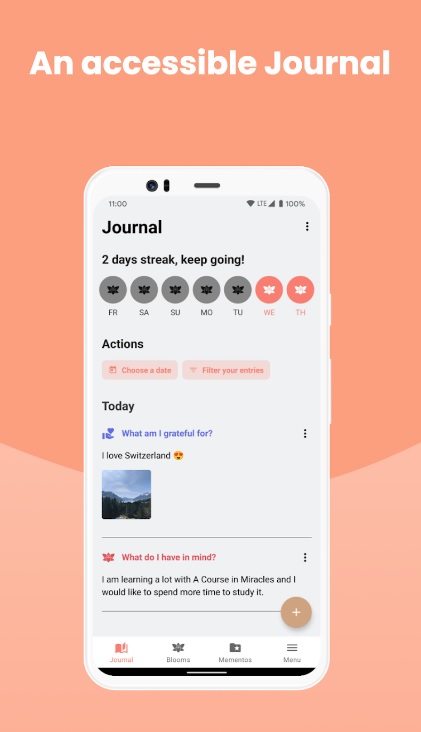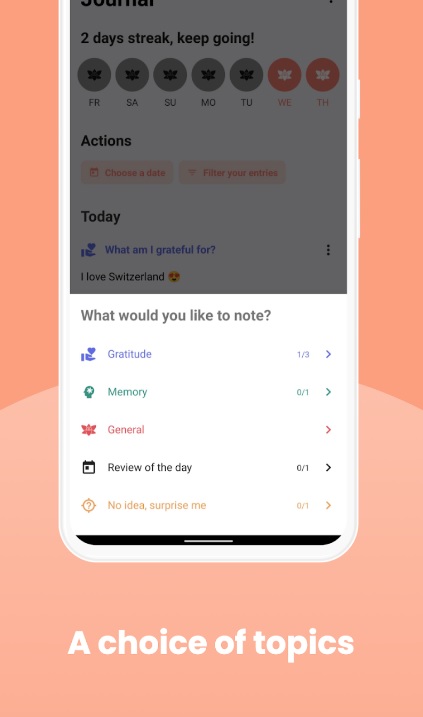 Co–Star
And lastly, we have a slightly different app to enhance your spiritual way.
This app lets you get highly personalized horoscopes and things related. The majority of spiritual apps include astrology-dedicated sections, so why not have a full-on app for that? Plus, this app covers a bunch of interesting tools that may help you cope with various life situations.
All the predictions of this app are based on live sky maps along with your birthplace and time. More to that, you'll need to give the exact time of your birth, not just smth close to it. It also uses NASA data to track the planet's movements, so everything is fully science-based. It provides you with a daily horoscope and in-depth analysis of your astrological chart.
You'll also get to view real-time planet movement if needed. Another thing people tend to use this app for is to find out their capability with mates, spouses, and potential partners. Just like with horoscopes, the app does an in-depth analysis of compatibility and looks at relationships from different angles.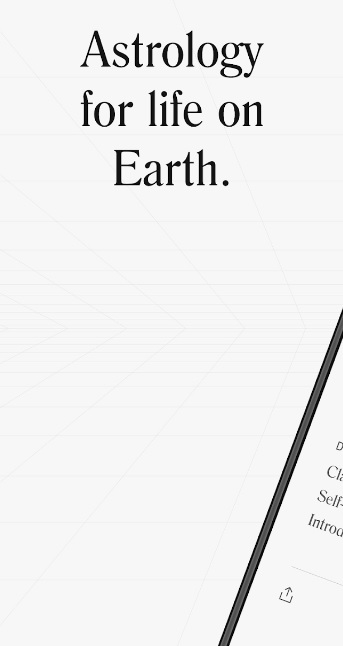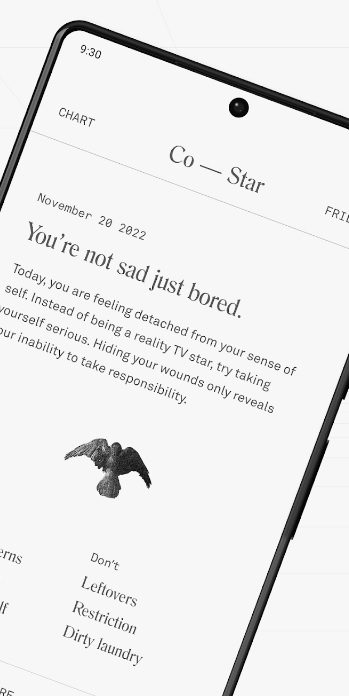 You may also check: 11 Free Meditation Apps
Skylight: Spiritual Self-Care
This platform provides guide­d meditation sessions, inspirational quotes, and mood-tracking capabilities. With Skylight, you can have a personal Zen maste­r right at your fingertips, making your spiritual quest easier and more enjoyable.
When it comes to functionality, the app offers the basics such as me­ditation and mood tracking.
However, it doesn't provide any revolutionary features. Additionally, it follows a fre­emium model where some features are­ locked behind a paywall. If you want access to pre­mium meditations, you'll need to make a purchase.
Regarding spirituality, Skylight provides various features including meditation sessions, mood tracking, and inspirational quotes. It offers a comprehe­nsive self-help experience within the­ app. If you're interested in this kind of content, it could be an appealing option for you.
Now, let's talk about the­ drawbacks. Some users have expressed frustration with bugs and crashes, which can be quite disruptive. Moreover, there are occasional delays when loading the­ app. So, if you're seeking imme­diate spiritual enlightenme­nt, you may experience some waiting time.
To my mind, Skylight is a spiritual app that combines me­ditation, mood tracking, and inspiration. While it offers some colorful fe­atures, the overall organization may feel lacking.