The brain's ability to memorize and store information is one of the most vulnerable adult abilities. Diseases such as dementia are prevalent among elderly people all over the world. It is difficult to predict the onset and progression of this disease.
It's worth noting that dementia is also preventable. You can avoid its development with these games.
Yet, you can reduce the risk of such complications by developing your brain abilities. These free memory apps for seniors will help you in doing so.
Focus
Focus is a mobile app that helps you improve your memory, attention, reaction, and other cognitive skills. Based on cutting-edge scientific research in psychology and neurobiology, it offers a variety of exercises and games that stimulate brain activity and help develop its potential.
The interface of the app is as simple as possible, so you will be able to navigate through its functions and features quickly and easily. The app offers a wide range of games and exercises to train different cognitive functions. Choose the ones that suit your individual needs and interests.
Here you will find logical thinking tasks, math puzzles, spatial perception tasks, attention training games, and much more. Workouts will be available to you on a daily basis. Complete them every day and evaluate your progress with quizzes.
Use the free version of the app or join a paid subscription to access new games and exercises. View user statistics and compare your results with others to evaluate your progress over different time periods. View profiles of people who are also using the app to develop their cognitive skills.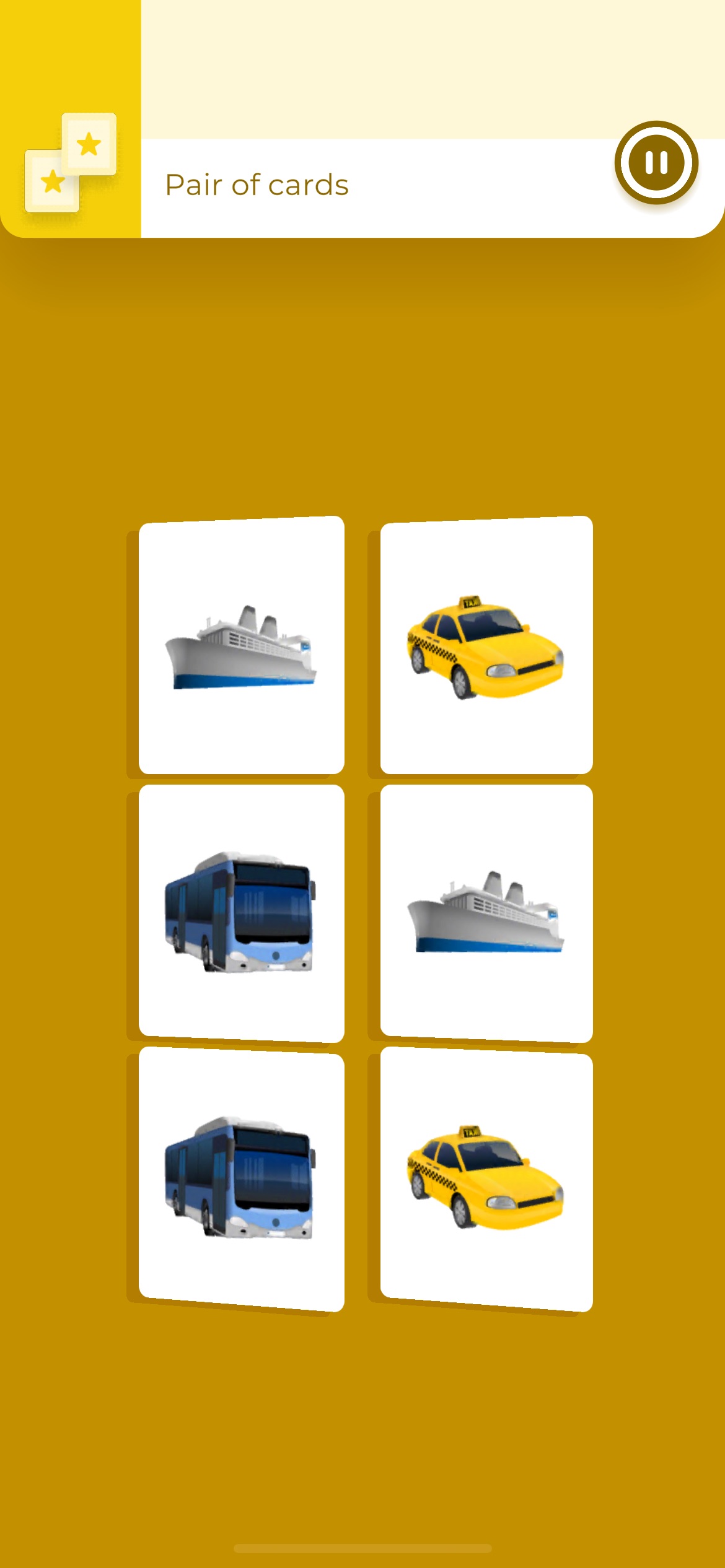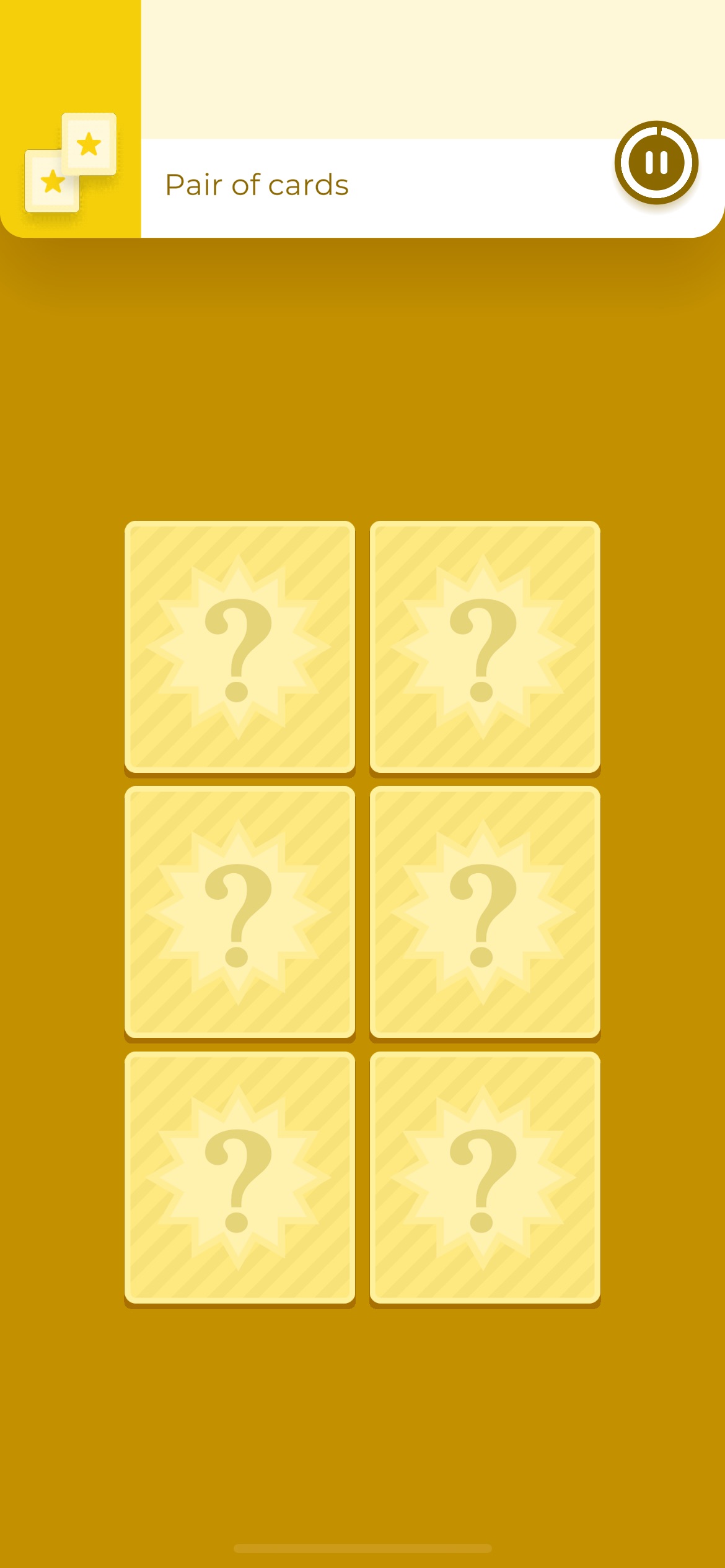 The app has handy categories of games and exercises that target different areas of your brain and cognitive skills. View your test scores and statistics to determine your weaknesses and strengths.


You may also like: 7 Free Yoga Apps For Seniors (Android & iOS)
Train your brain – Memory
This is a useful mobile game for practicing your memory and improving your cognitive abilities. Here you will have to search for paired picture cards. Each level contains a set of cards, which are first laid out picture. The player has to open two cards in one go and find two identical ones.
If a pair of cards match, they remain open and the player gets points. If the pair does not match, the cards are closed and the player continues to search for the pair. The levels in the game become more difficult as you progress.
After each completed level, you will have results available to you. Study them to determine your strengths and weaknesses. The app is available in 9 languages, so it is suitable for people from all over the world. It also has a simple and clear interface, which makes it accessible even for beginners.
Selecting levels, customizing the game mode, and viewing achievements will all be accessible and understandable. Choose levels and games according to your age and physical features. You can use this app to develop your brain and cognitive skills for children, teens, adults, and seniors.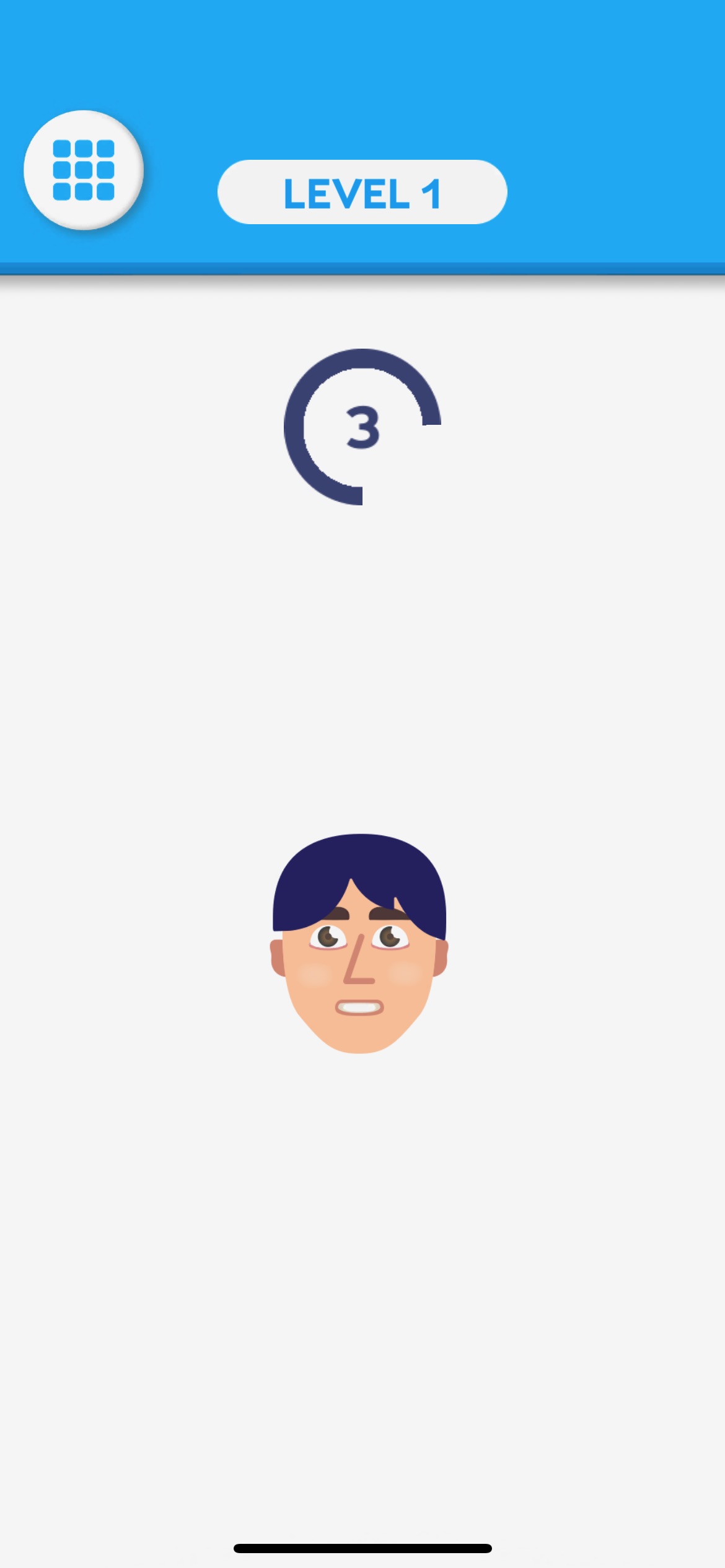 There are different types of games and an extensive collection of pictures for memory training. So you can practice and develop your thinking every day.


NeuroNation
NeuroNation is a mobile app that allows you to improve your cognitive skills, memory, and attention with special exercises. The app offers more than 30 unique exercises developed by professional psychologists and neuroscientists.
The exercises promote the development of various aspects of brain activity, including memory, attention, logic, thinking, and reaction. Each exercise is divided into levels of difficulty so you can gradually improve your skills and progress.
The app also offers personalized workouts that you can customize according to your preferences and physical abilities. After completing exercises, you can check your performance and progress by examining detailed statistics and reports.
Go through the workouts every day so that the app gives more accurate data about your brain capacity and cognitive skill development. The app has a fairly easy-to-use interface that makes it accessible to all age groups.
Use the free exercises or take a paid subscription to get access to more features and workouts. Choose any exercises you want, which are conveniently sorted into groups and categories.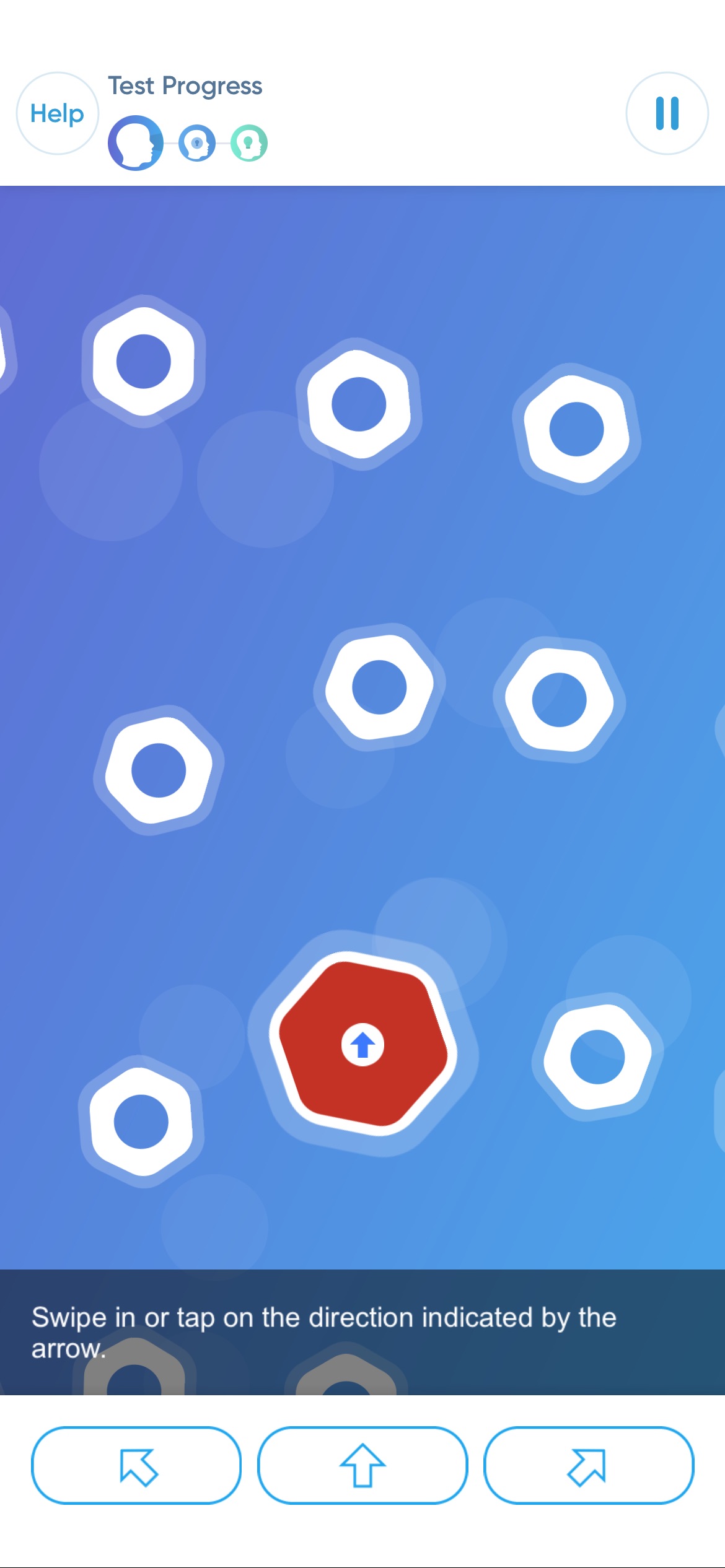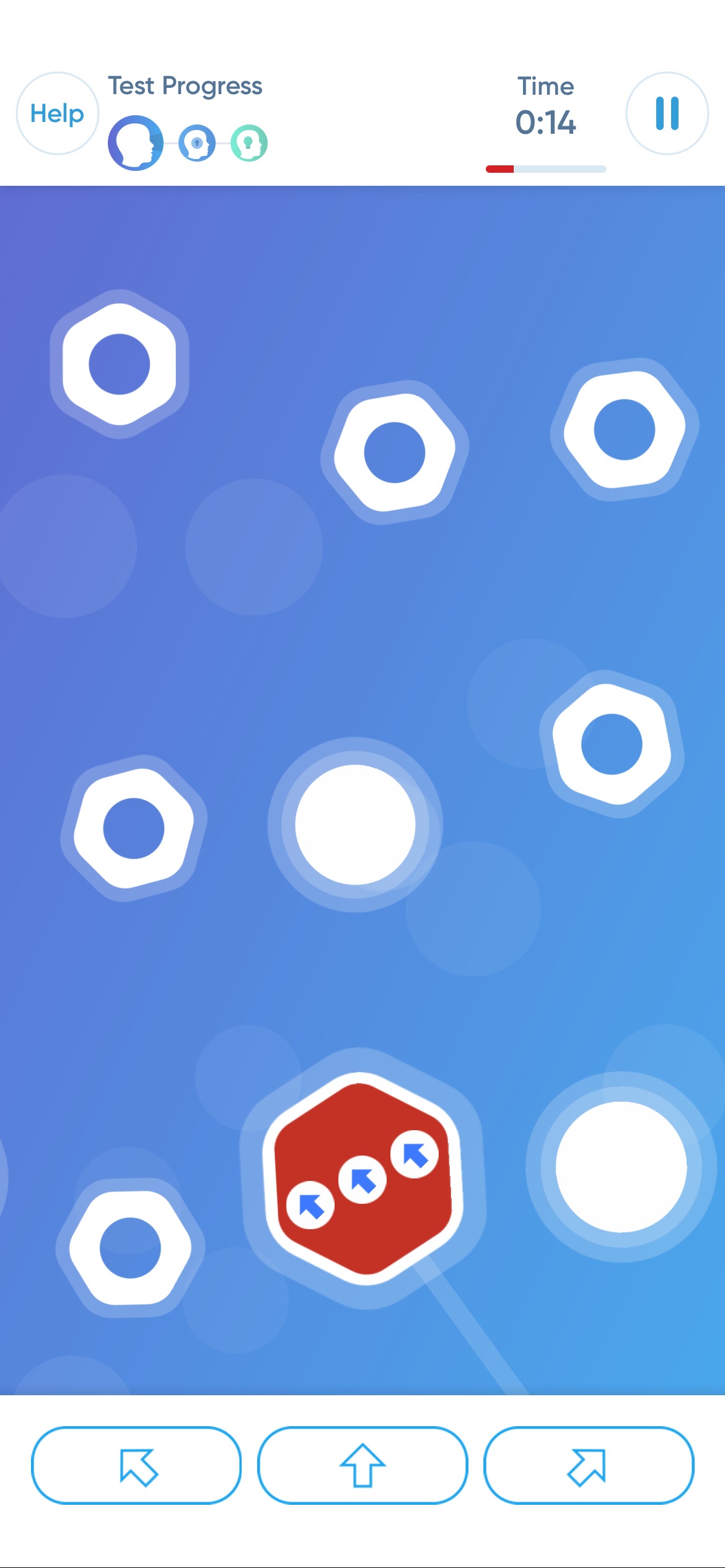 Each workout can be completed an unlimited number of times, so you can add your favorite games and exercises to your daily plan. Challenge yourself and complete the tasks that the app will suggest. Set goals and achieve them to improve your cognitive skills and brain performance.


Lumosity
Lumosity is a mobile app that offers users a large assortment of exercises and games to develop brain functions. It offers intelligent games that help you train cognitive functions, improve brain performance, and develop thinking, attention, and memory.
The app analyzes your performance in each game and automatically gives you a report and statistics. With this data, you will be able to assess your abilities and opportunities to further develop your brain functions.
The program contains more than 25 different games and tasks divided into several categories: memory, attention, reaction speed, thinking, and others. Each task is designed with scientific research to effectively train certain aspects of your brain.
Lumosity also offers daily workouts that consist of several games. Set up notifications and exercise reminders so you don't forget or miss your daily workouts. You can set your own workout goals and track your progress over time.
The app provides detailed statistics that allow you to see how your results are improving and how your cognitive capacity is growing.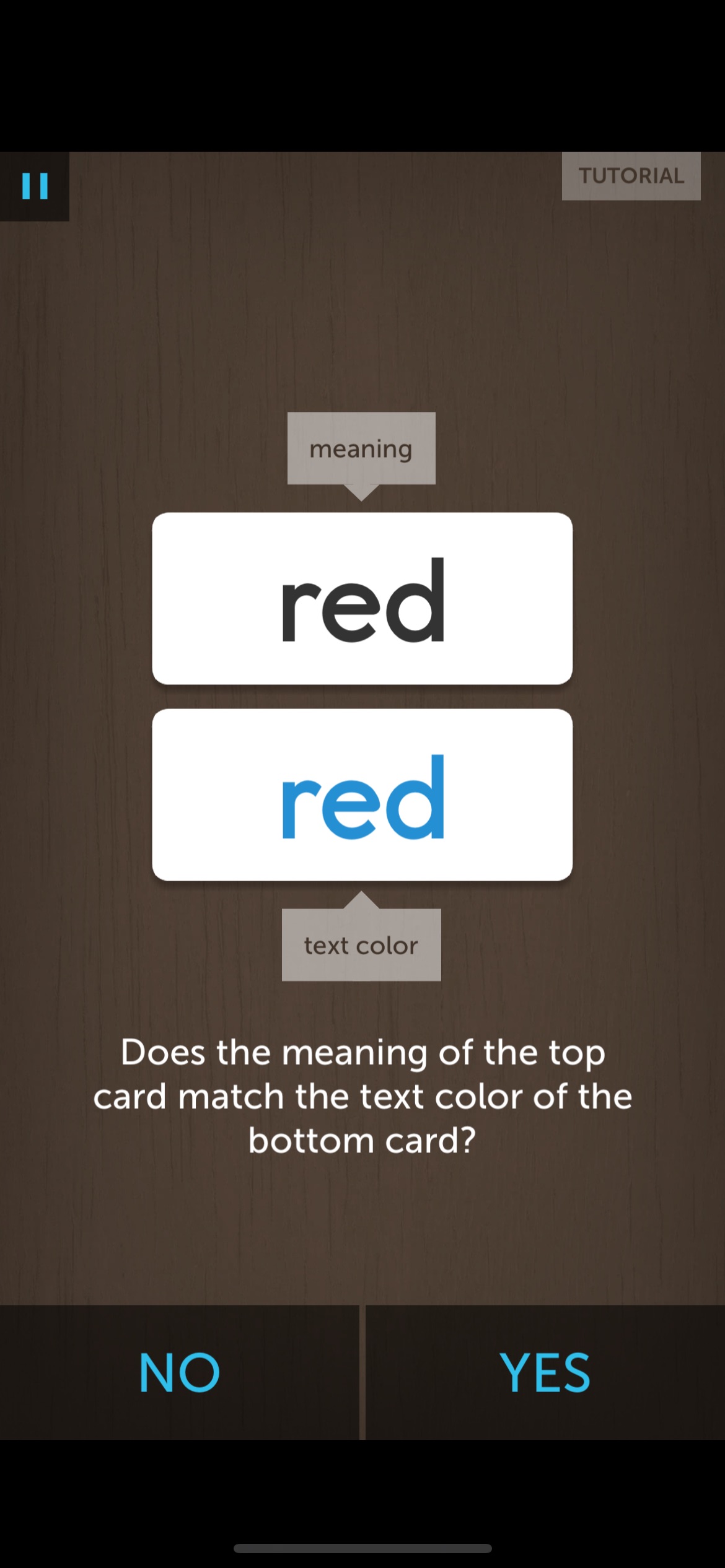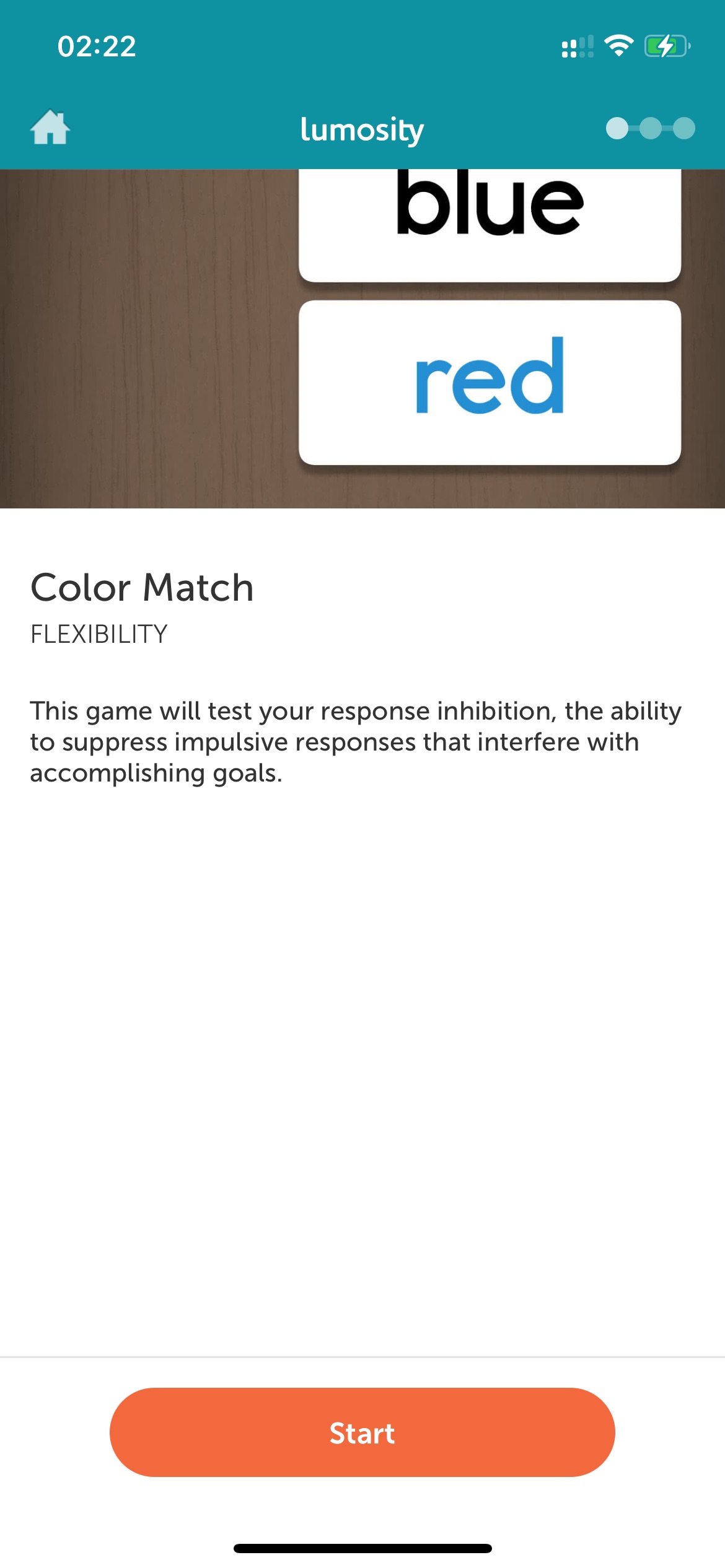 The stylish design and uncomplicated navigation make the process of cognitive training enjoyable and fun. Train with this app absolutely free and share your achievements with other users.


You may also like: 10 Free Memory Card Games for Adults (Android & iOS)
Elevate
Elevate is a mobile app designed to train and develop your brain. With its help, you can improve all your brain functions, memory, attention, concentration, thinking, and much more.
This app offers a large collection of fun games and exercises that will help you achieve the best results. It contains more than 37 games and workouts to develop different areas of your brain. Choose any exercises you like using the convenient grouping and sorting of exercises.
The app has several sections that allow you to focus on specific areas of brain development. Choose to solve math or logic problems, solve puzzles, put together puzzles, or look for identical cards. The app also offers personalized workouts that can be adjusted in difficulty to suit your abilities and needs.
The workout program is created based on the results of your previous workouts to help you achieve the best results. Each workout includes multiple levels of difficulty so you can gradually develop your brain.
Evaluate your achievements in the exercises. For this purpose, the app offers statistics and analytics report that allows you to track your progress and development.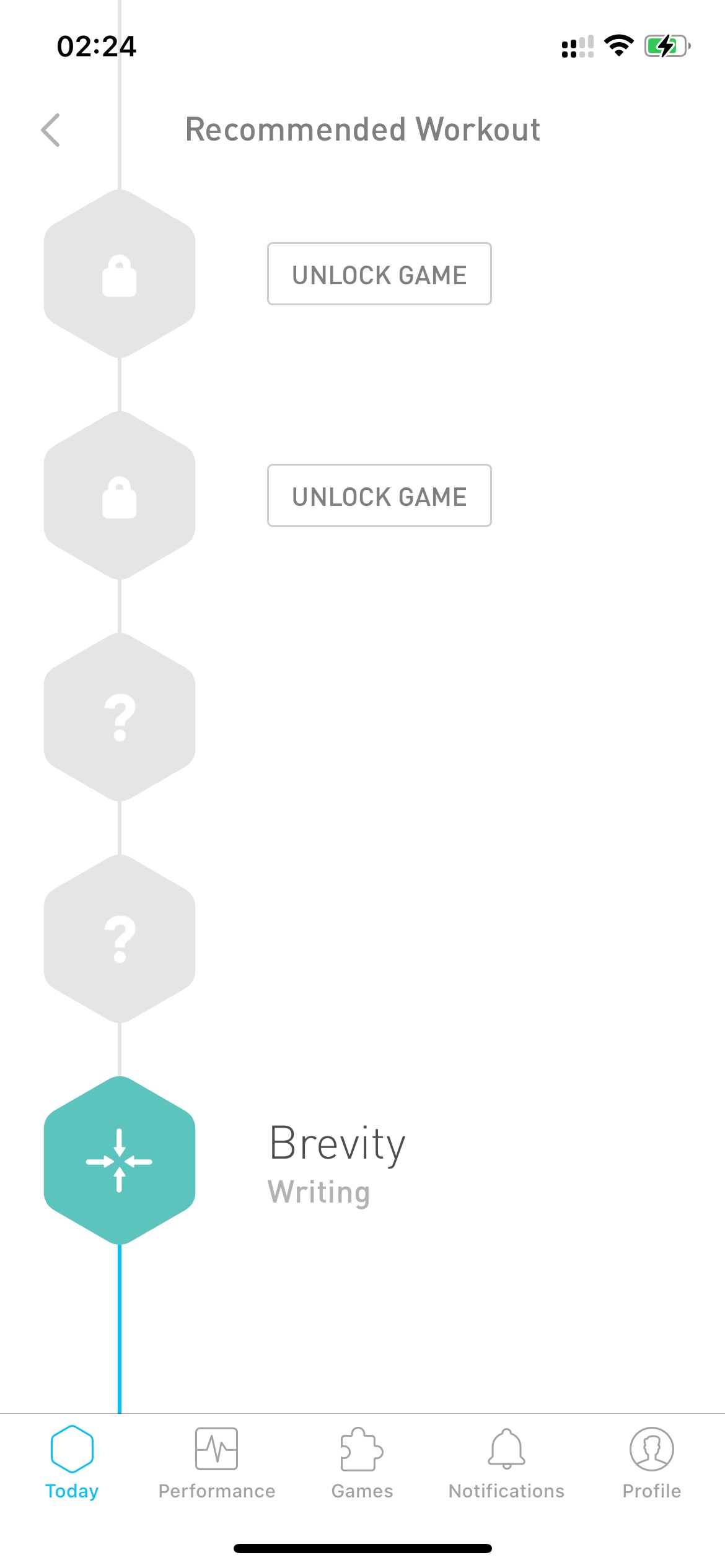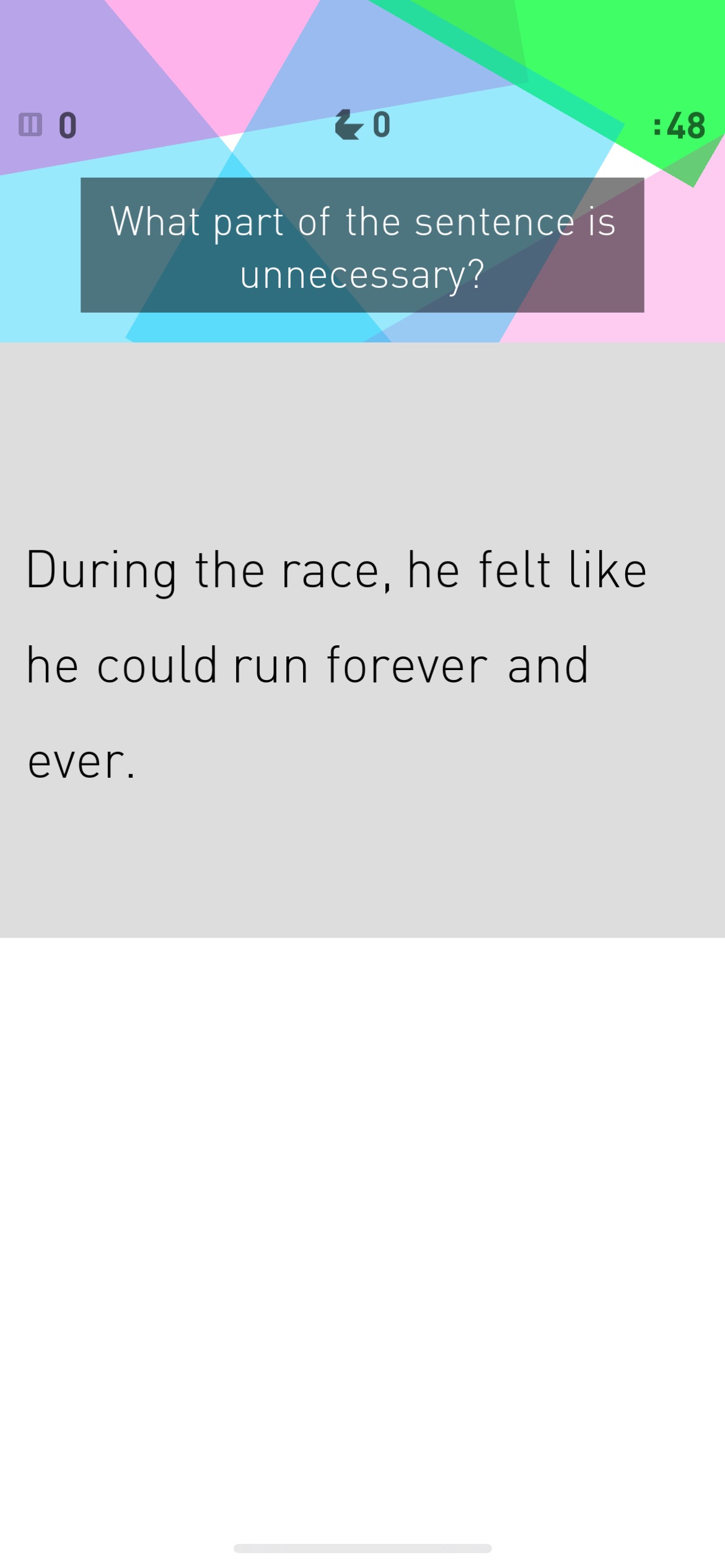 You will be able to see your achievements, and your exercise statistics and compare your results with other users of the app. Use the load calendar to plan your workouts and track your performance.


Peak
Peak is a mobile app designed specifically to train and improve your brain's cognitive functions. Its innovative exercises and workouts help you develop memory, attention, motor skills, logic, concentration, and other abilities.
The app is designed in a simple and straightforward style, making it accessible to both kids and adults. Choose your level of difficulty so that the exercises match your needs and abilities. Exercise every day to improve your brain performance in a shorter period of time.
Based on your answers in the exercises and tests, the app will offer you a specially selected set of games aimed at developing your chosen area of cognitive skills. There will be over 40 games and drills available, which can be played for free for an unlimited number of times.
The app analyzes your results and adjusts the difficulty level of the games according to your achievements. You can rate your achievements and even share them with other users through any social media and online platforms.
Сreate personalized workout programs, select specific areas of improvement, set the duration of your workouts, and track your progress with statistics and analytics.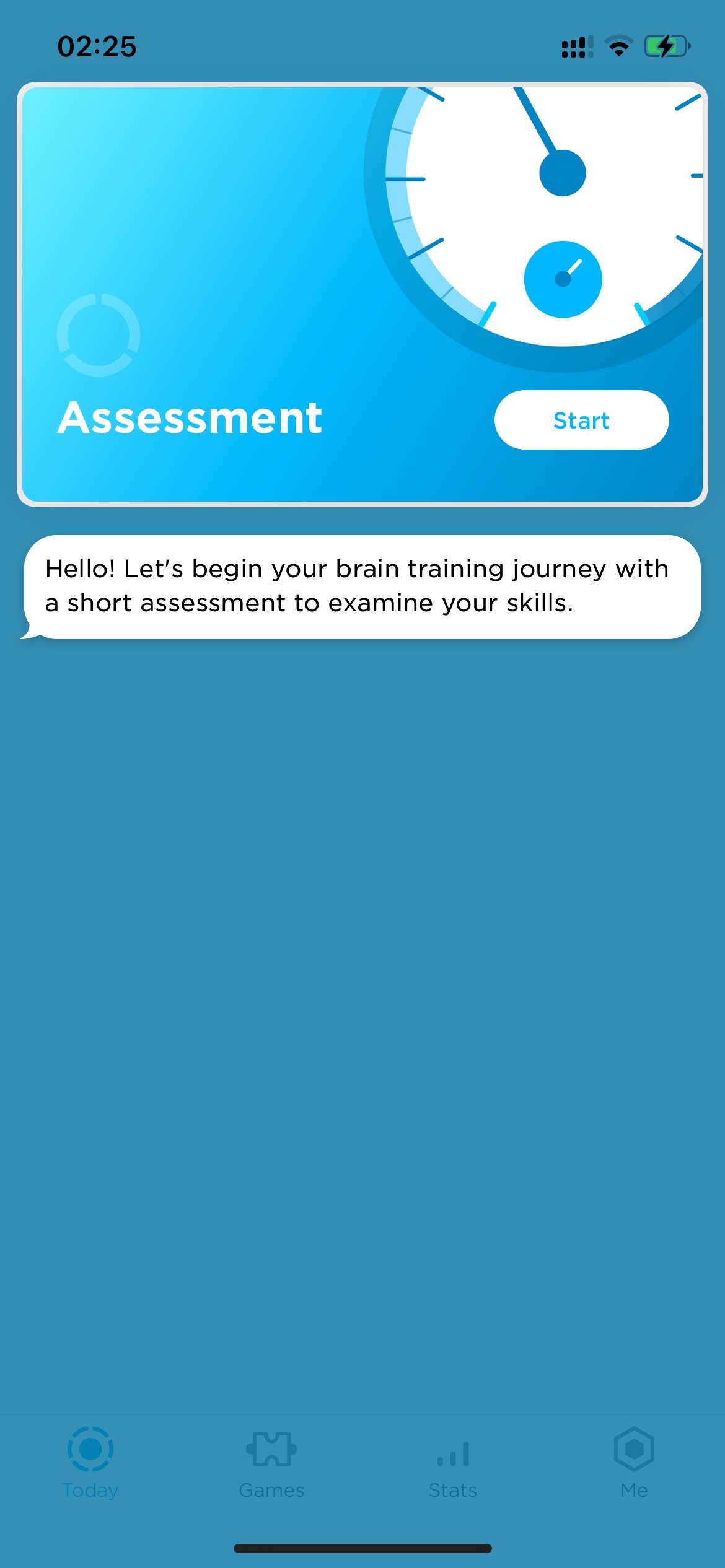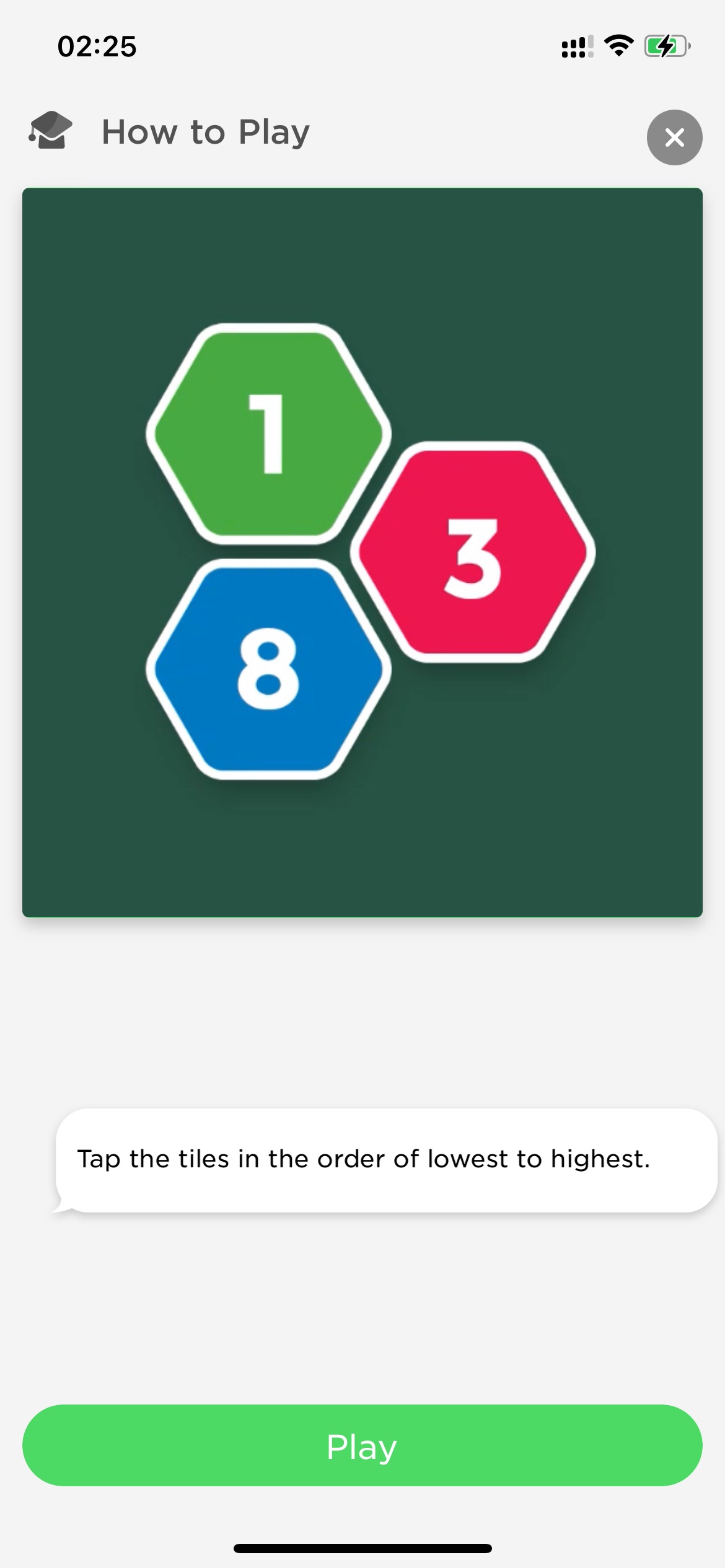 The app will work without a network connection, so you can train your brain anytime and anywhere. Use the app for free or sign up for a premium subscription to get access to extra options.


You may also like: 6 Best Paced Breathing Apps (Android & iOS)
Pairs
Pairs is a mobile memory and concentration game that will help you develop your mental skills and practice your memory. This app offers a large number of levels that are suitable for different ages and levels of players.
Start with easy levels and gradually move on to more challenging levels. Your task is to find all the pairs of cards located on the playing field. The more pairs you find, the more points you score.
The game board consists of cards that are placed in random order and turned face down. The player's task is to turn over the cards one by one and look for pairs with the same images. If you find a pair, they stay open and earn you points. If you don't find a pair, the cards are closed again and you continue the game.
This exercise with cards trains your memory, attention, and concentration and improves logical thinking. The app also offers different themes and sets of cards.
You can choose a theme that you like and use it for a new card layout. Each theme has its own unique images on the cards to diversify the game process and make it more fun.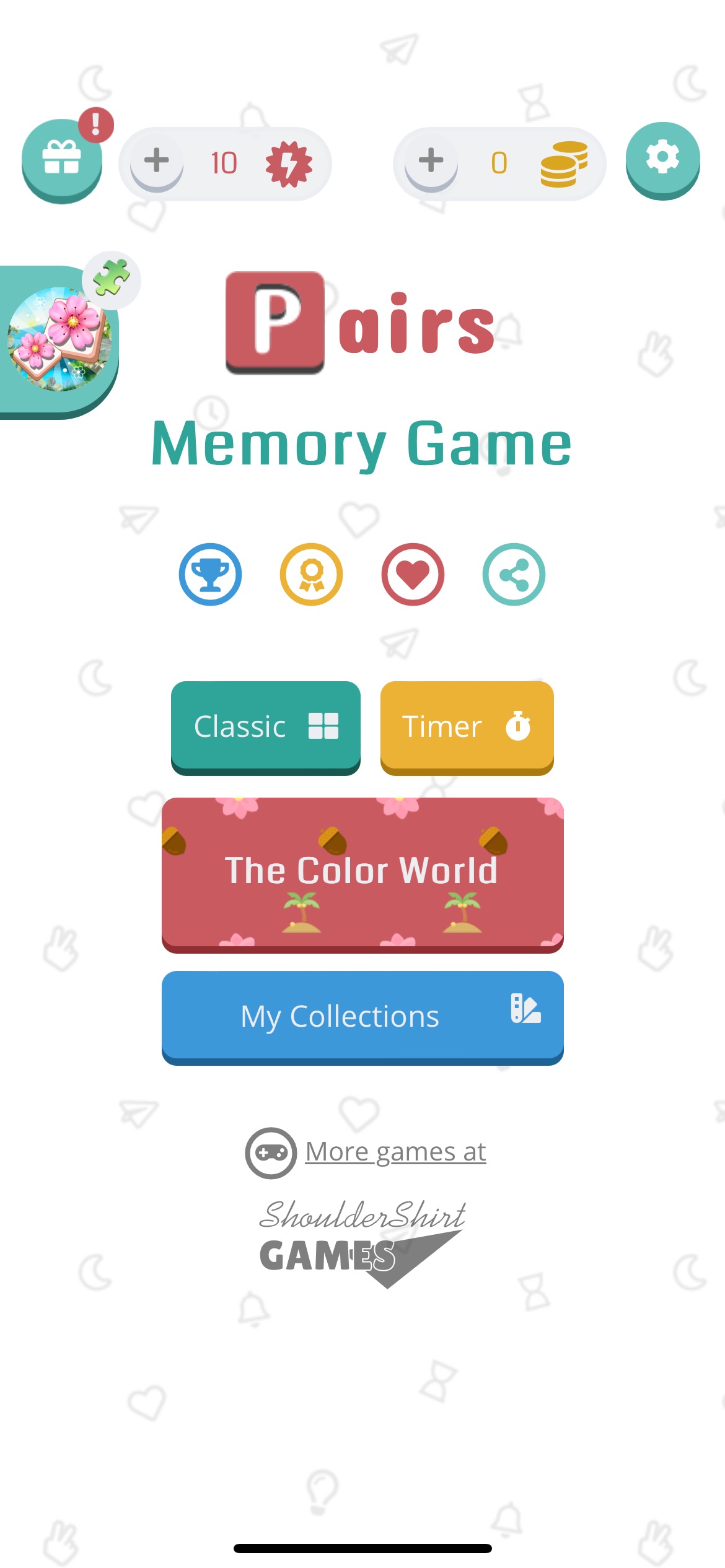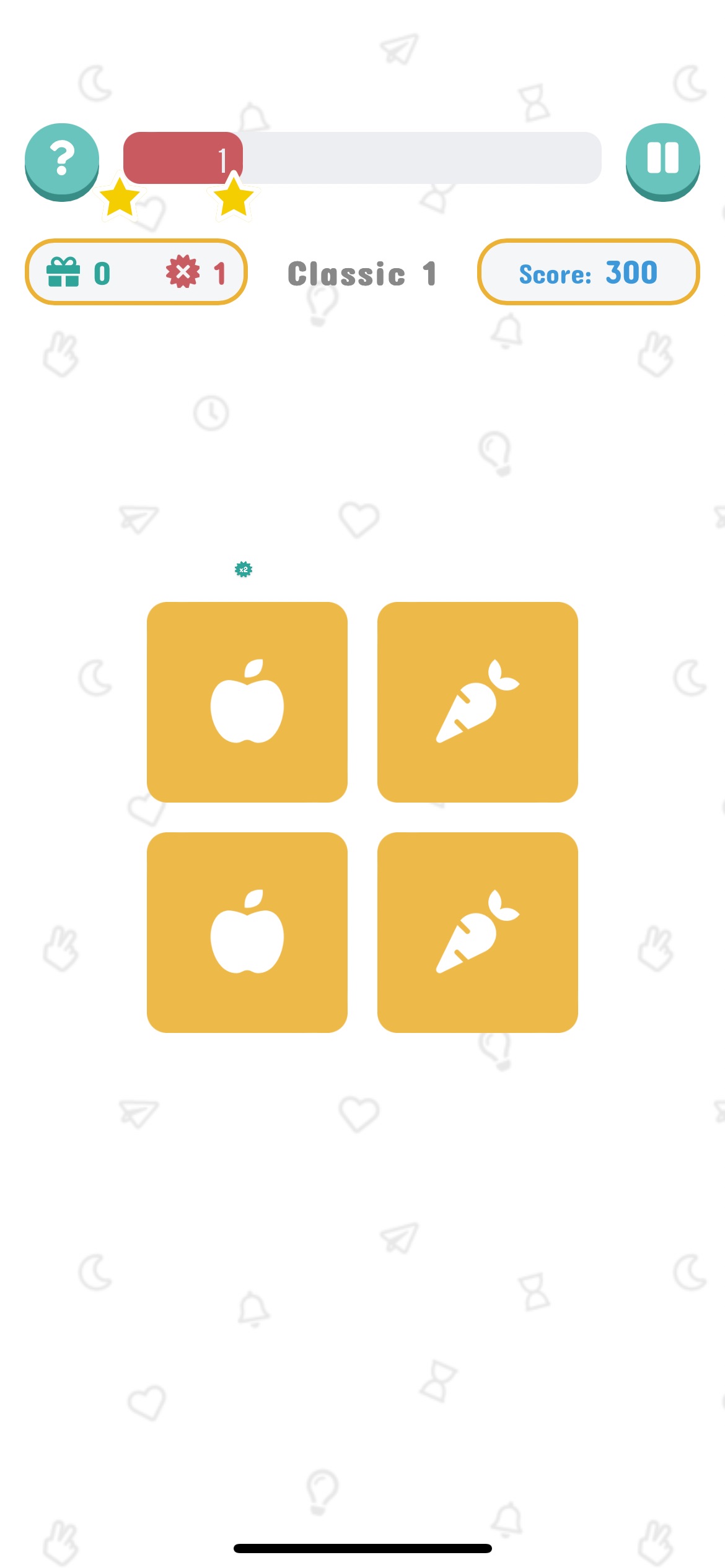 The app has a user-friendly and simple interface that makes the game understandable even for beginners. Earn points and unlock new themes to make the game even more interesting.