If you want to relax and distract from your daily routine, then pinball will be a great solution for you. The main thing in this game is not to let the ball fall into the abyss and at the same time collect the greatest number of points.
There are many mobile board games, but pinball allows you to enjoy a pleasant pastime alone and focus on a particular goal. Pick up your phone, choose one or more of these best free pinball games for Android & iOS, and forget about the rest of the world. Now your main goal is to break all records.
Pinball Deluxe: Reloaded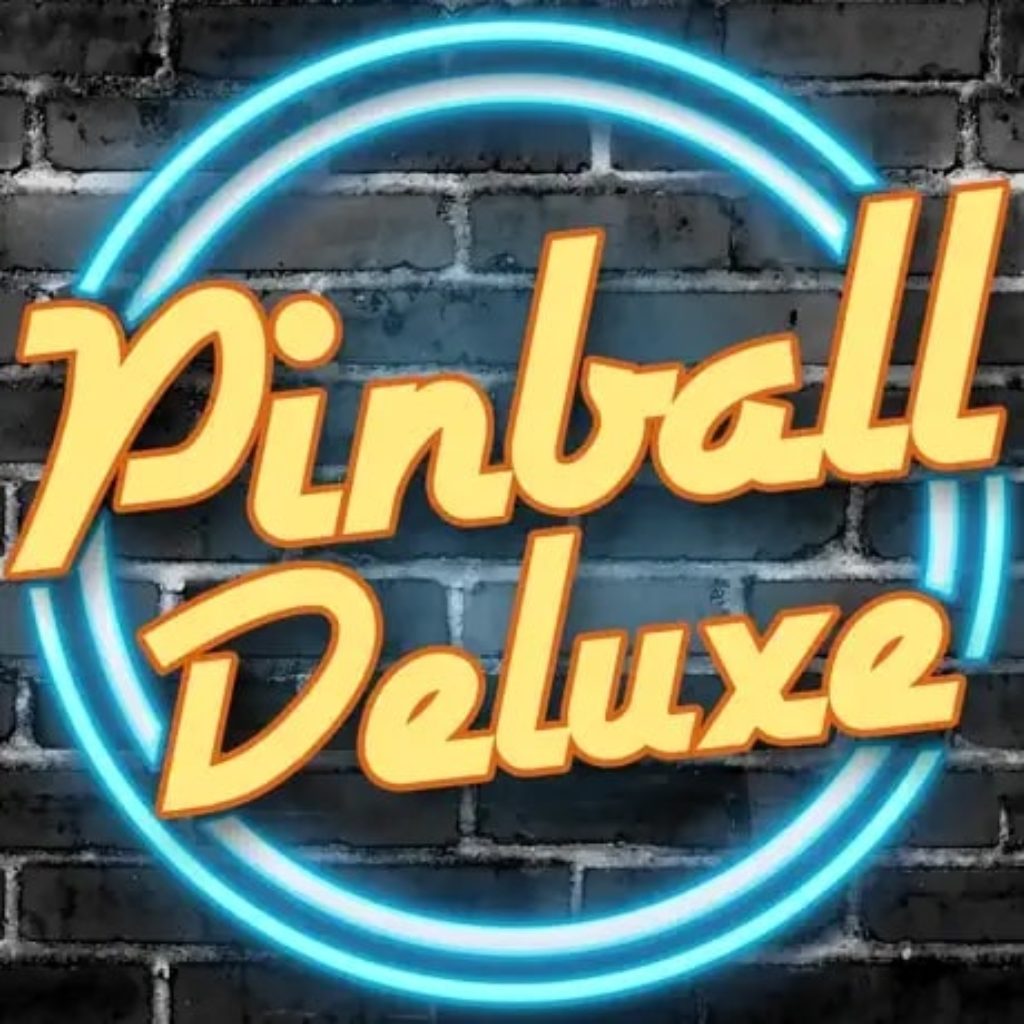 Pinball Deluxe: Reloaded is a game with which you can experience all the adrenaline and interest of a pinball game.
This app offers players a unique design and modern technology that conveys all the peculiarities of the game. Each pinball table has its own unique design and features that make the game even more interesting and varied.
Managing the balls in the game is as simple and clear as possible: you just need to point their direction with your finger. Use the buttons on the screen to control other elements located on the game table.
The game contains many levels with different obstacles and tasks that will not let you get bored. You will be able to choose your favorite game mode along with a unique design table. The app also offers a multiplayer mode where you can compete with friends and other players.
The game also provides statistics and achievements so you can track your progress and compete with other players. It is constantly being updated and adding new levels and features to allow for improved and more interesting missions each time.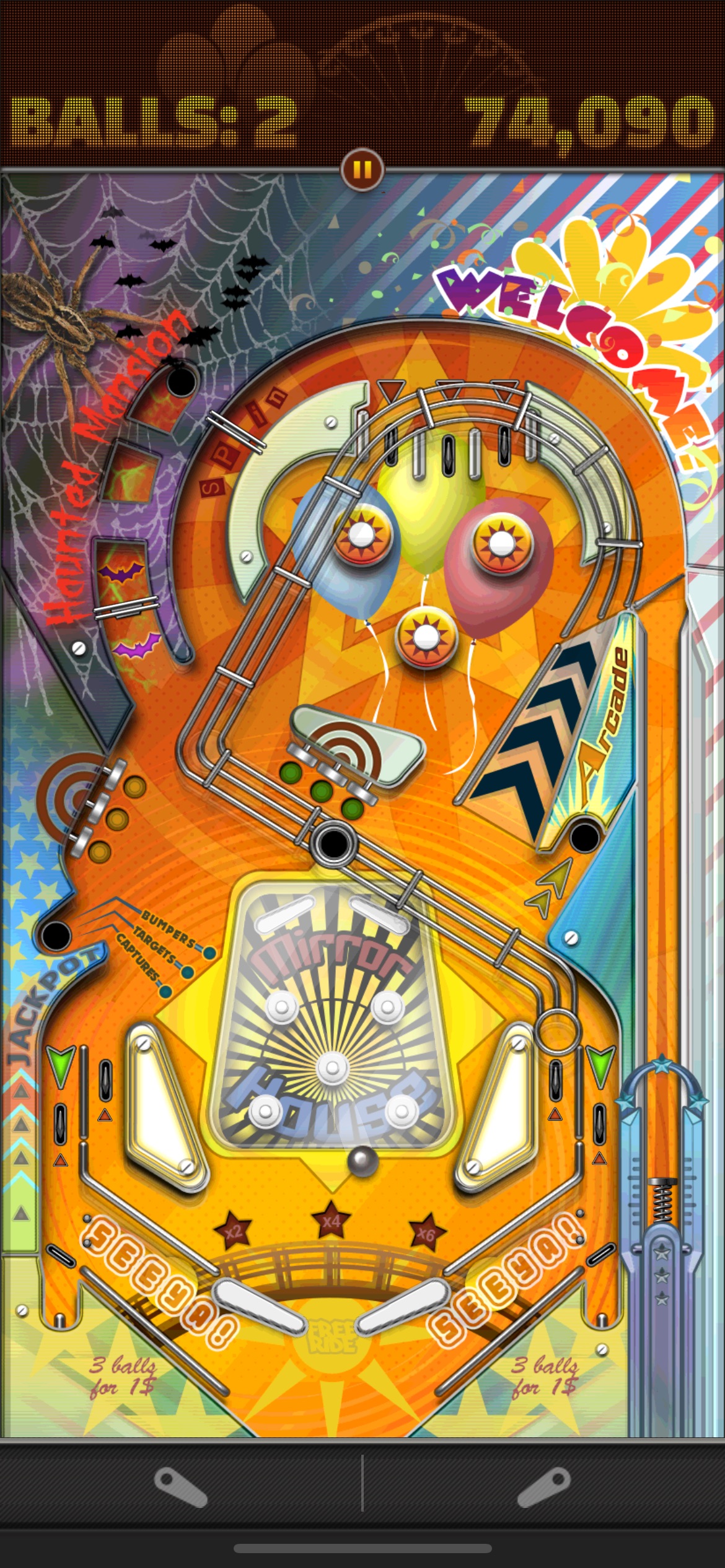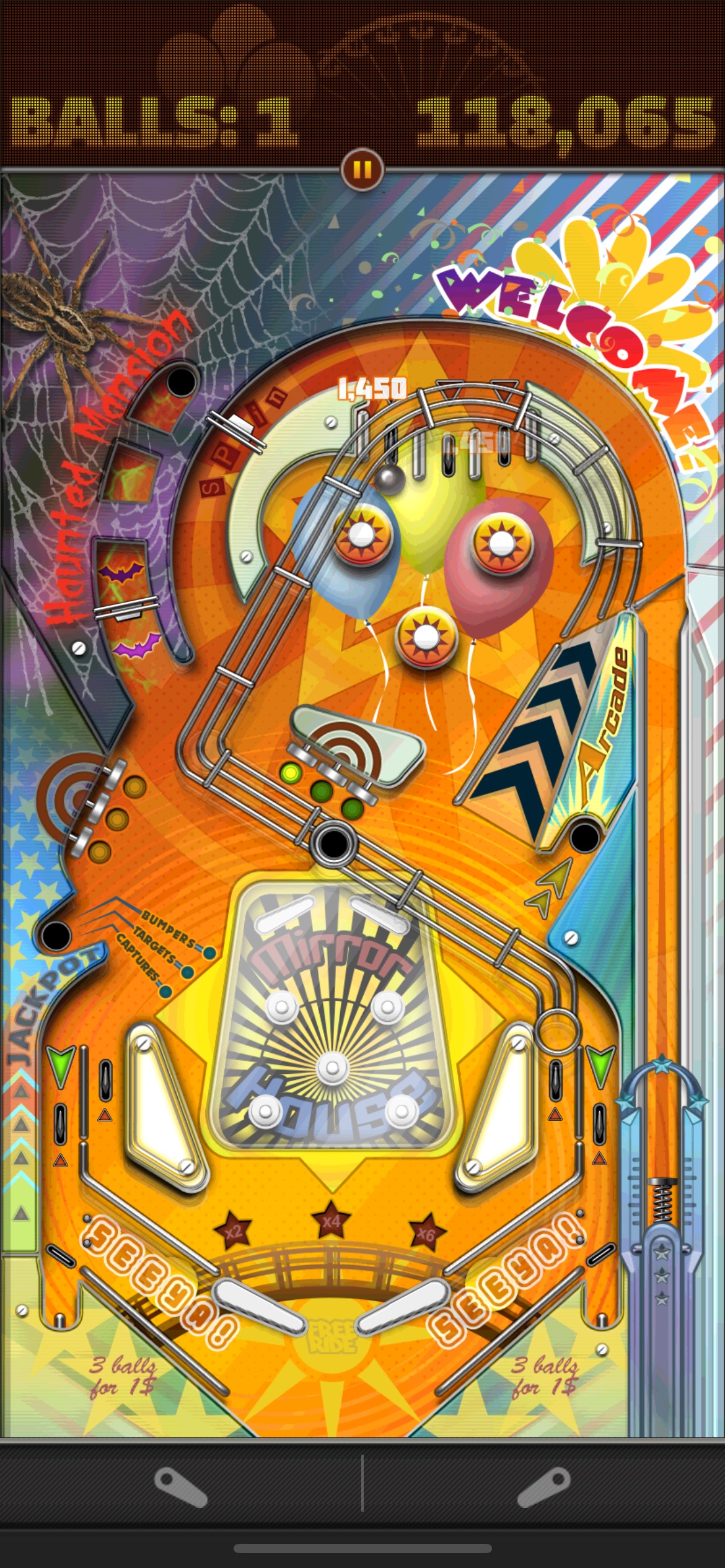 You can also customize your table yourself using special mods from the collection. There will also be mini-games in the app that you can play and win prizes.


You may also like: 7 Best 2 Player Board Games for Android & iOS
Pinball Flipper Classic Arcade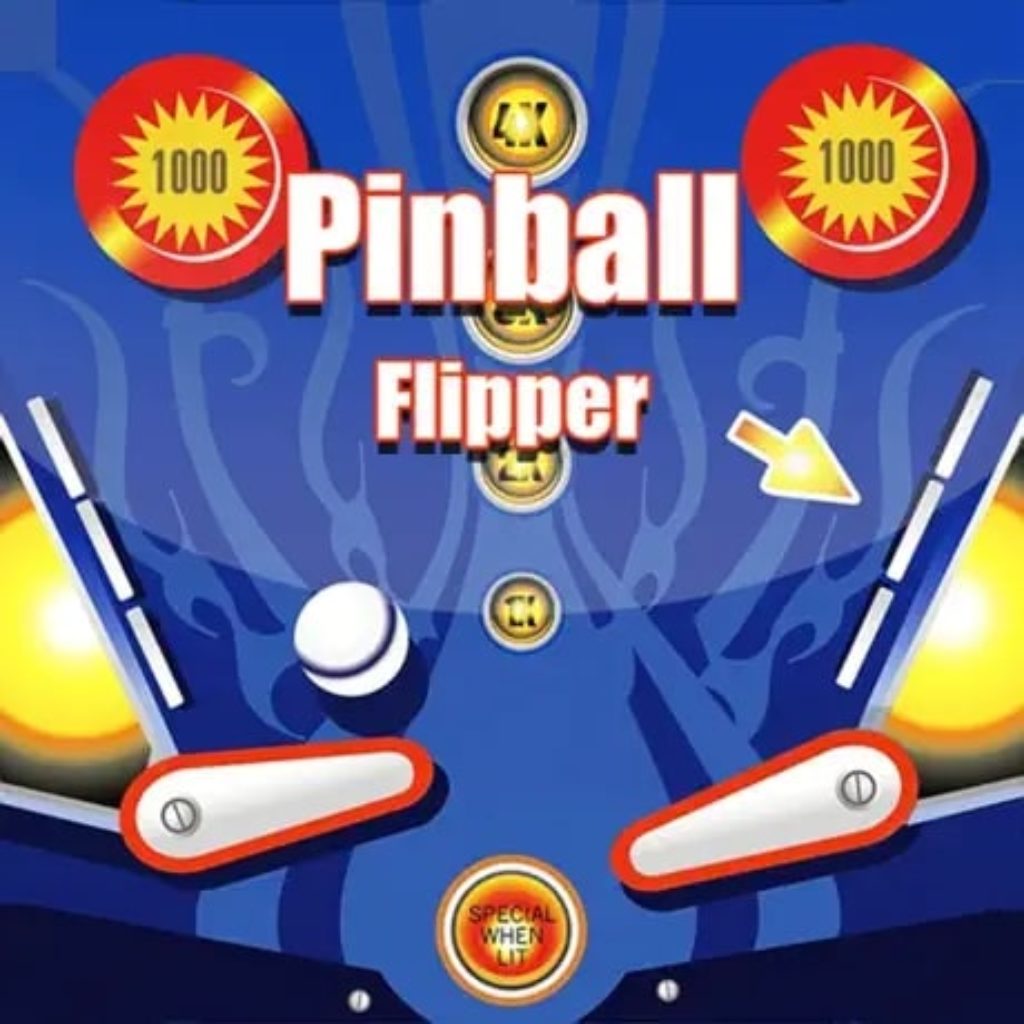 Pinball Flipper Classic Arcade is a game that will take you to the world of arcade entertainment and help you spend your time with pleasure. This game is a pinball simulator that includes many absorbing challenges and missions.
In this game, players can choose any table from all those presented in the collection. Each of them has its own unique features and missions, so you can try them all and choose the most suitable option for a permanent game.
Enjoy realistic graphics that allow players to dive into a different world and get the most out of the game. Players can also compete with other users and try to take first place among all participants.
Choose different game modes, such as single-player, multiplayer, and tournaments. The game has a simple interface that allows you to quickly learn the rules of pinball, even in the virtual world. Keep track of your achievements and the time that the period lasts.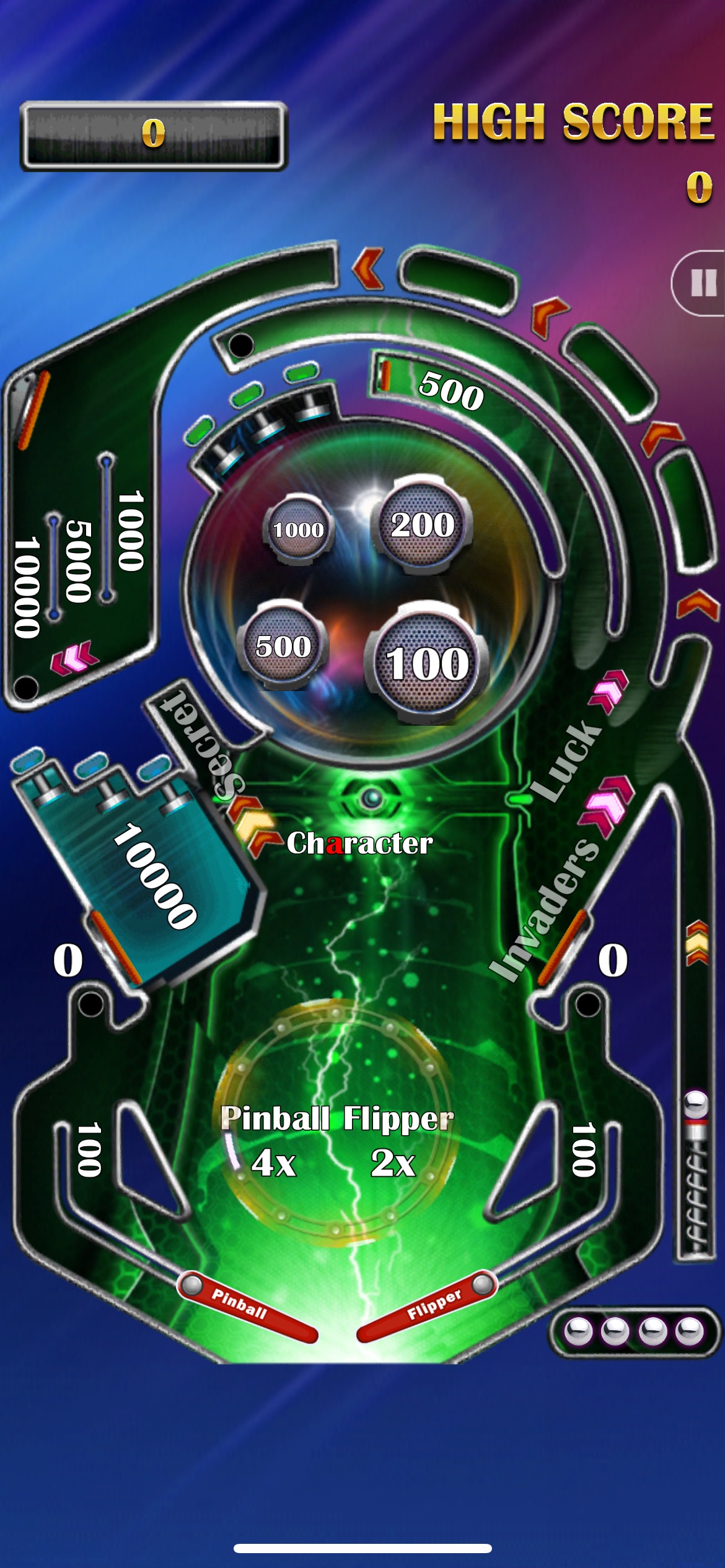 There are free modes with a variety of themes that you can configure yourself in the settings of the game. They allow you to choose the most convenient platform for your victories in competitive rounds and tournaments with other participants.


Pinball – Smash Arcade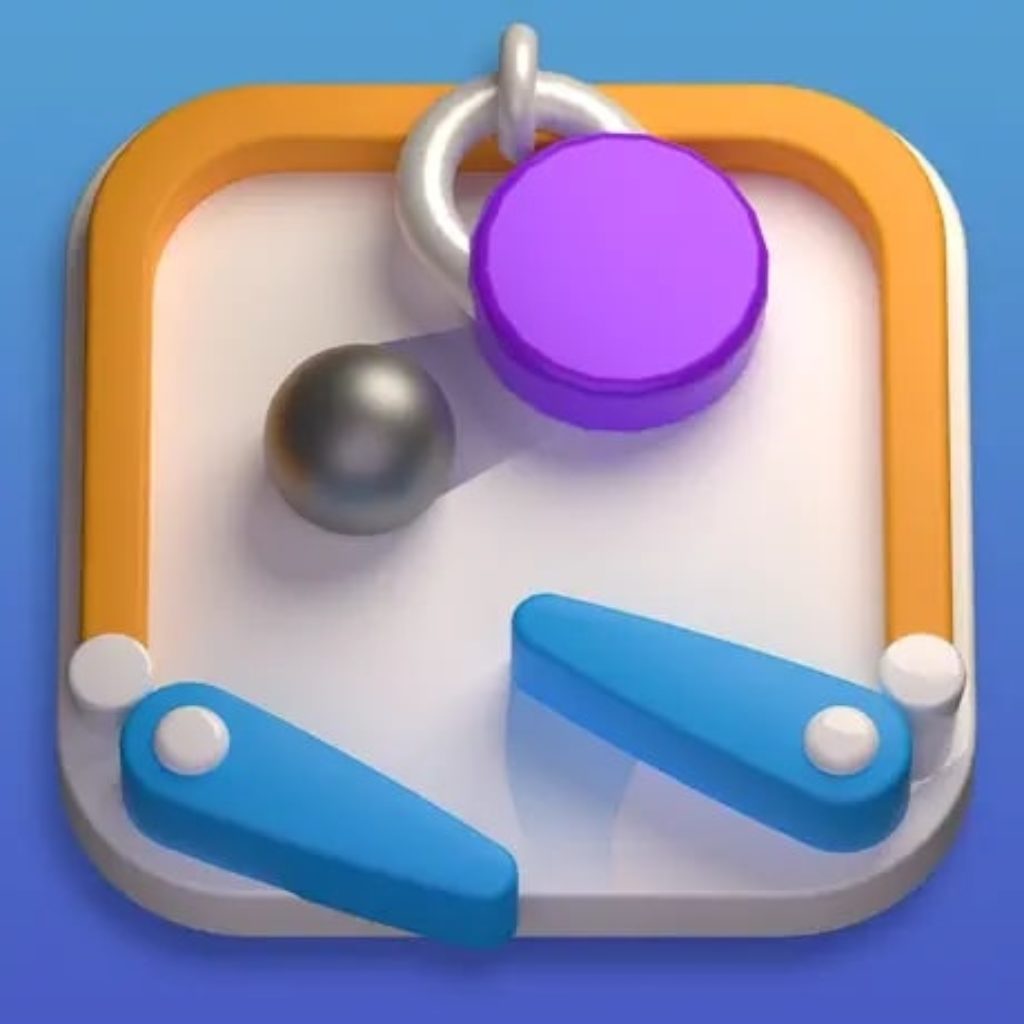 Pinball is a fascinating game that will allow you to plunge into the world of classic pinball. In this game you have to control the ball, knocking down various obstacles and scoring points.
One of the main advantages of the game is its colorful and bright design. The graphics are made in the classic style of this game and creates the atmosphere of a real slot machine.
The controls in the game are simple and clear, which allows you to quickly dive into the world of pinball and enjoy the game. It offers many levels, each of which has its own unique obstacles and challenges.
Here, every beginner can pump up their pinball skills, starting with the entry-level and going all the way up to the most difficult one. Each time the missions will be replenished with new tasks and difficult obstacles that will allow you to gradually improve your results.
Besides, the game presents many tools that will make the whole process even more interesting and exciting. It is possible to use extra improvements to pass even the most difficult levels. In each game, you will be able to find classic tools and mechanisms that are used in a classic form of pinball.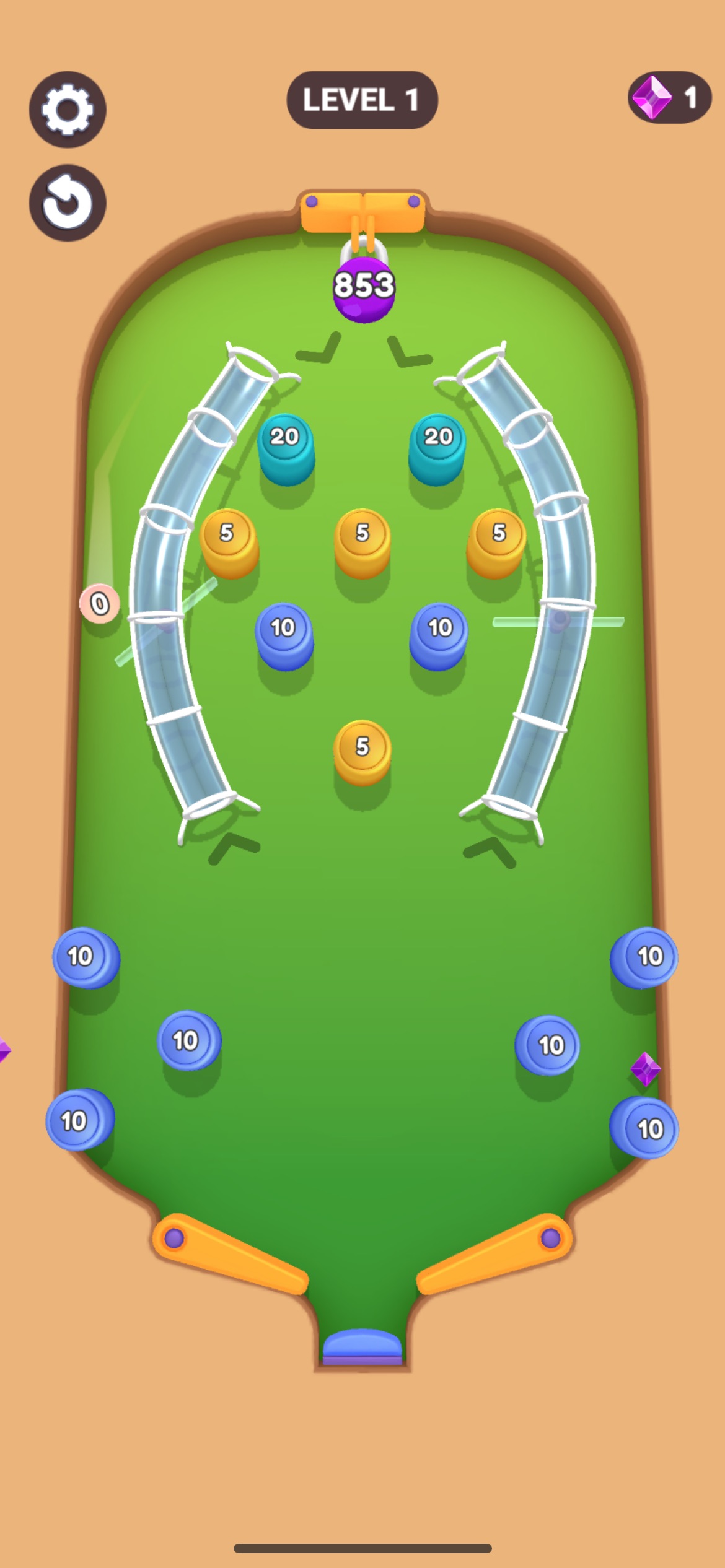 For you, they will be available for free. To get extra features and options you should collect special crystals that will accumulate on your account.


Zen Pinball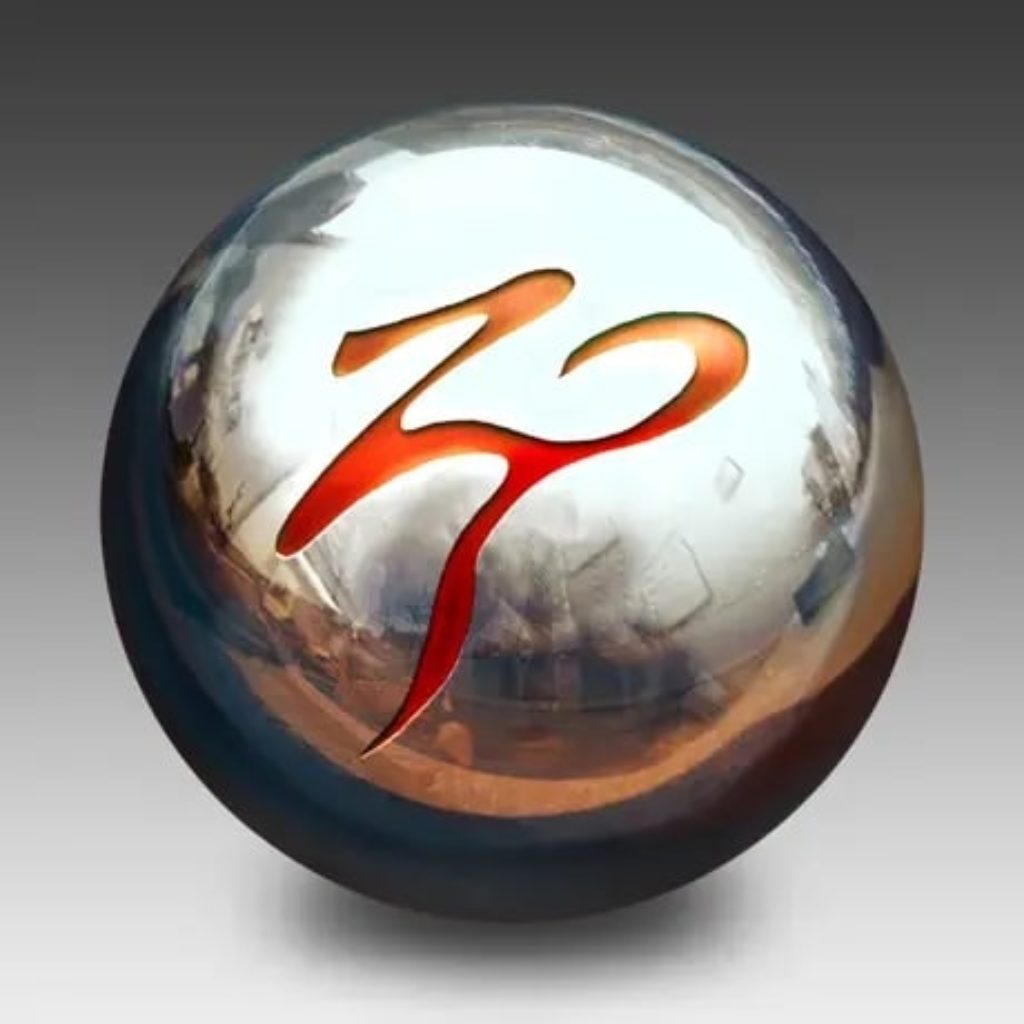 Zen Pinball is a classic game that incorporates all the mechanisms and features of the arcade.
In this game, you will be able to control a metal ball on a real pinball table from the comfort of your own home.
Here in the game you can find a large number of different themed tables and choose one of the most liked. Choose any of them and enjoy the unique features of each table.
For example, you can go to space, to the period of life of the dinosaurs, or to the distant future, feeling the whole atmosphere of a pinball-themed game. Or you can go to an abandoned island and explore it, beating off the ball from various objects on the table.
Realistic graphics in the game will allow you to get maximum enjoyment from the game. You will feel how the ball bounces off flippers and other objects on the table as if you were playing on a real pinball table.
Besides, the game has modes in which you can compete against your friends or complete strangers in the rankings.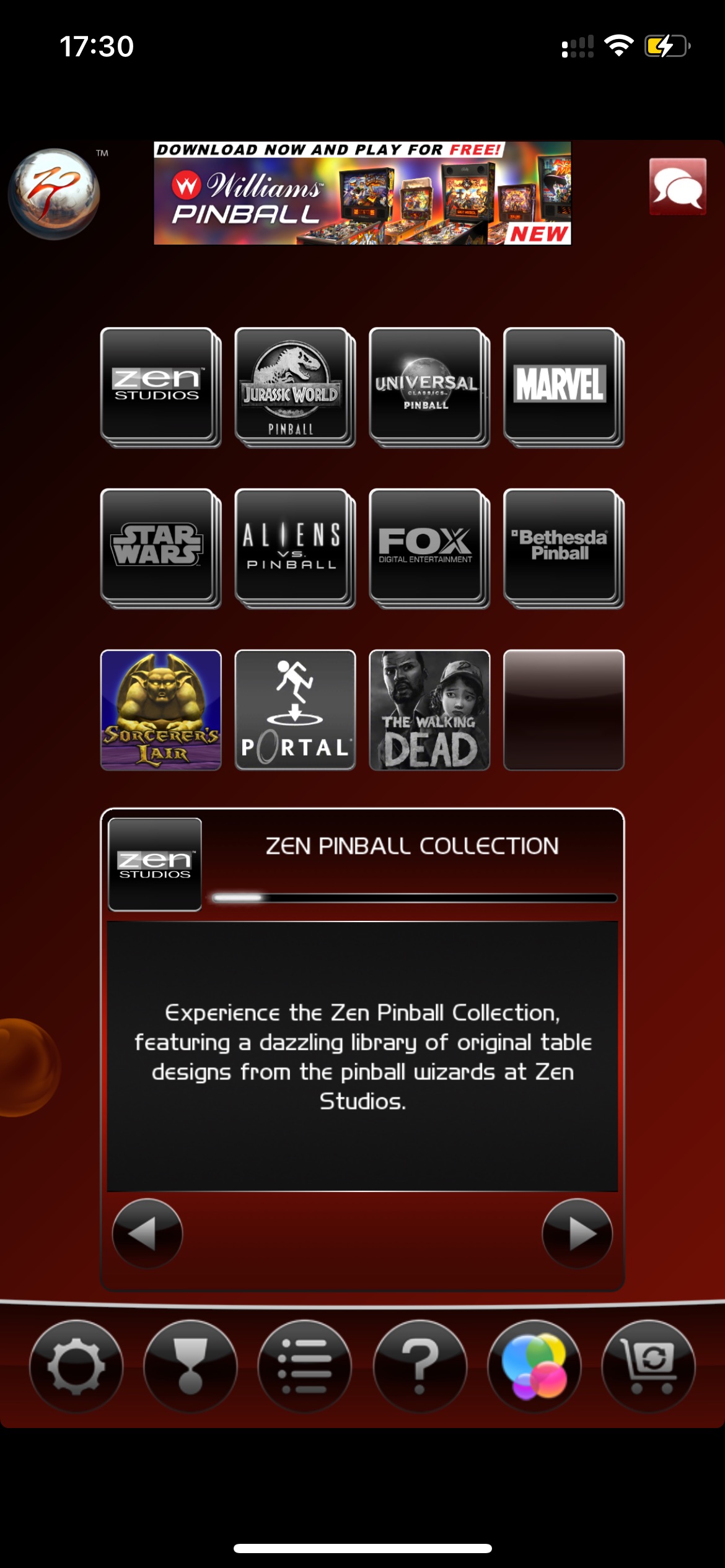 The game also contains a leaderboard, by which you can keep track of your achievements and victories in competitions. Get tips and recommendations here, which will allow you to increase your knowledge and skills in pinball.


Williams™ Pinball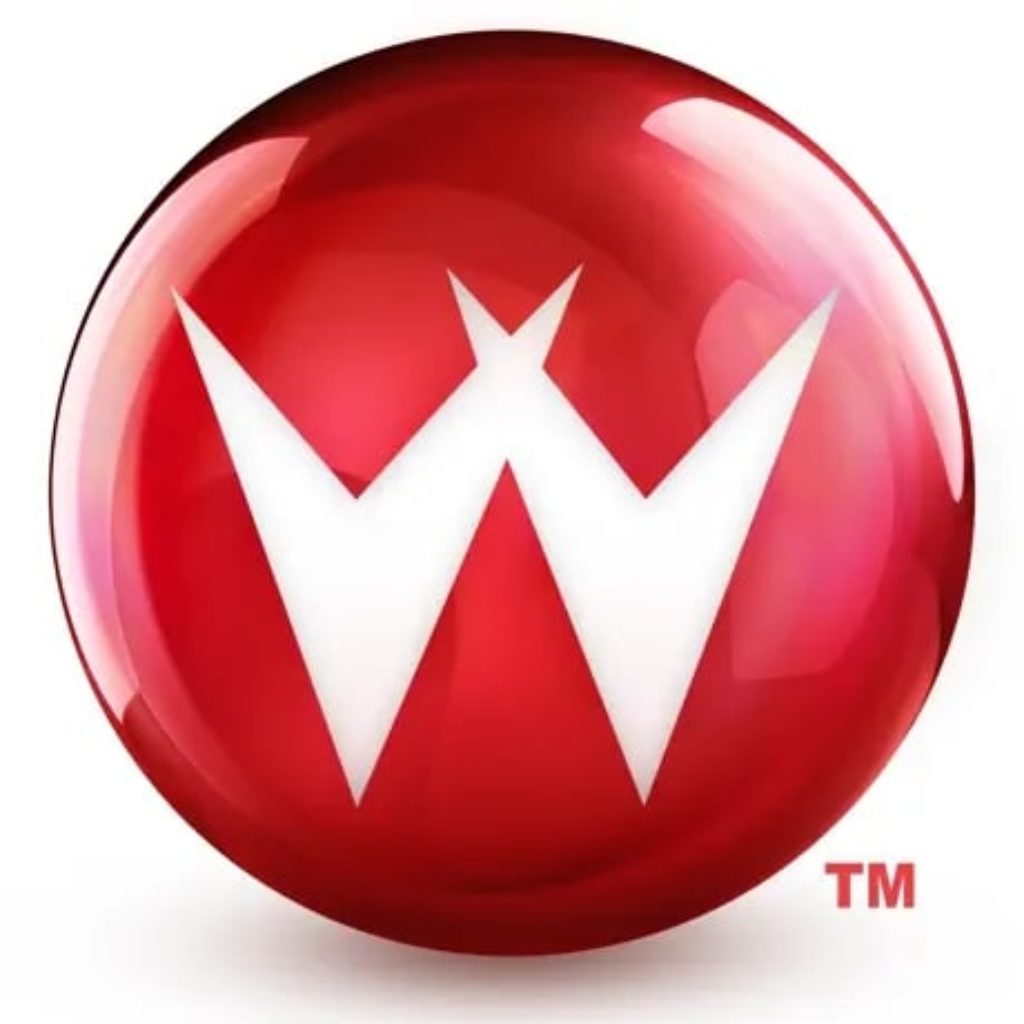 Williams Pinball is a unique game that features themed tables, interesting challenges, and various obstacles.
This game presents a huge range of themed tables, each one unique and interesting in its own way. You can travel through time and space, visit a space station, or even an island.
The advantage of the game is its constant updating. Thanks to this, new levels and missions appear in the arsenal, as well as a regularly updated collection of tables for the game.
You can not only choose the most suitable for your gaming table but also adjust it to your personal preferences. Compete with other players for the best pinball game. Gain as many points as possible to get to the leaderboard. You can see it in the main menu of the game.
Also, during the game you can keep track of the number of points you get, which are displayed in the table. It is allowed to film your game and even pause it. You can spend the points you earn in missions to buy different improvements.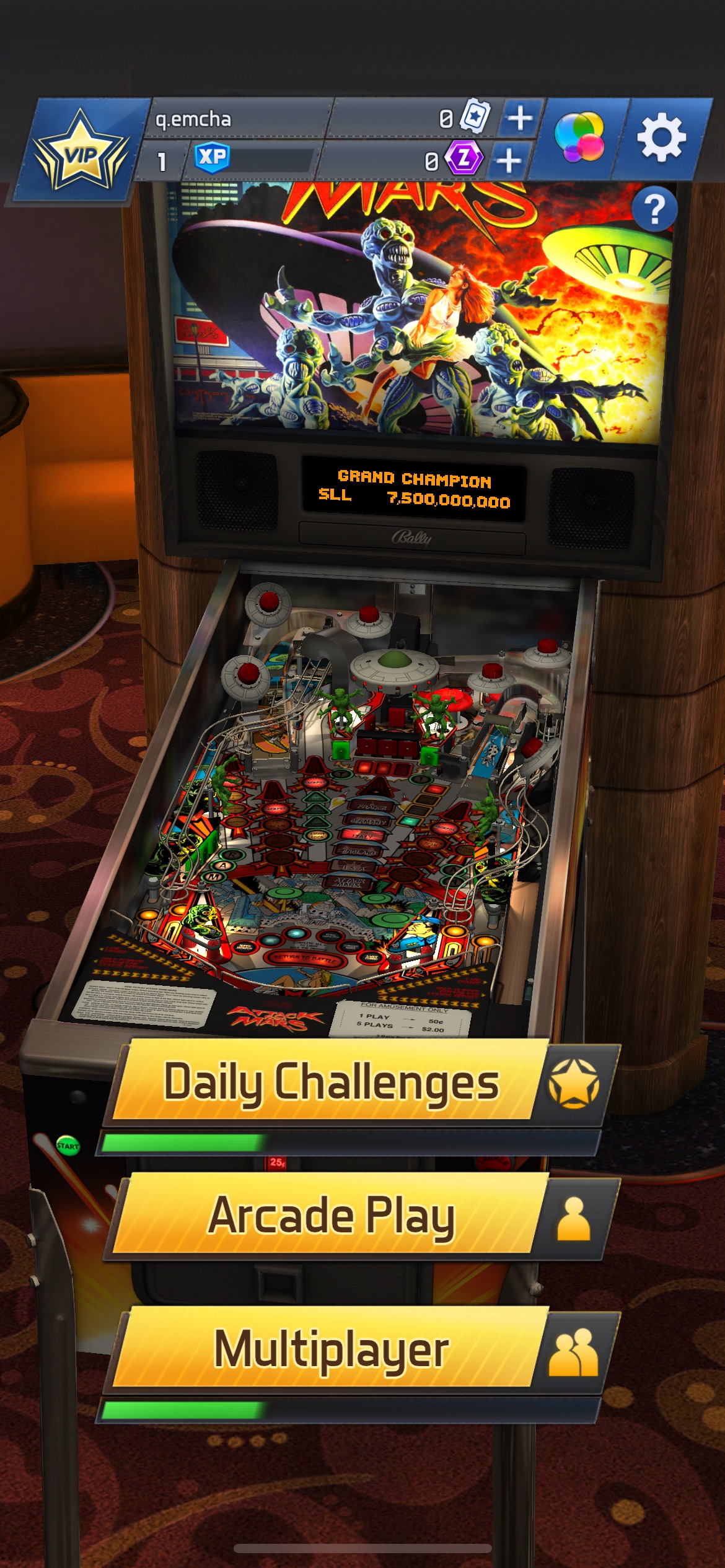 In the internal store, there will be new balls, tables, and other elements necessary for the game. Improve the performance of your swords or buy extra improvements to win more often and get more points.


Aliens vs. Pinball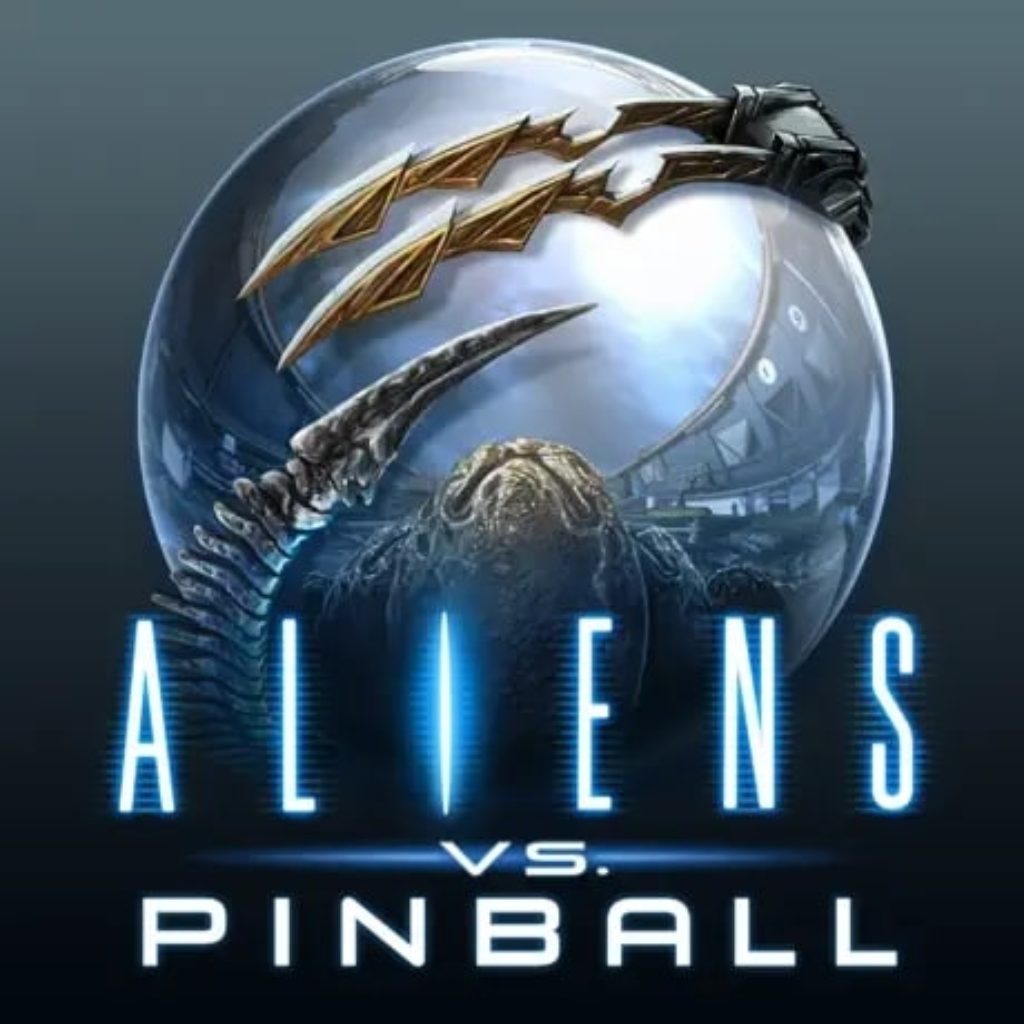 Aliens vs. Pinball is a game that will open up the world of pinball and in unusual thematic graphics. You will find yourself in a unique atmosphere of arcade entertainment, where each table is decorated in the style of Alien.
In this game, you can not only take part in various tasks with metal balls but also visit a real spaceship. Mini stories will allow the most profound experience of the atmosphere and peculiarities of this game.
To play you can choose any table. Your tasks and the difficulty of each mission will depend on this. You will have to fight aliens to protect your world and the people around you.
The most detailed and accurate graphics will allow you to feel every movement of the ball on the table. Besides, the game has a simple and easy-to-use interface, where every beginner can learn the skills of playing pinball in a couple of minutes.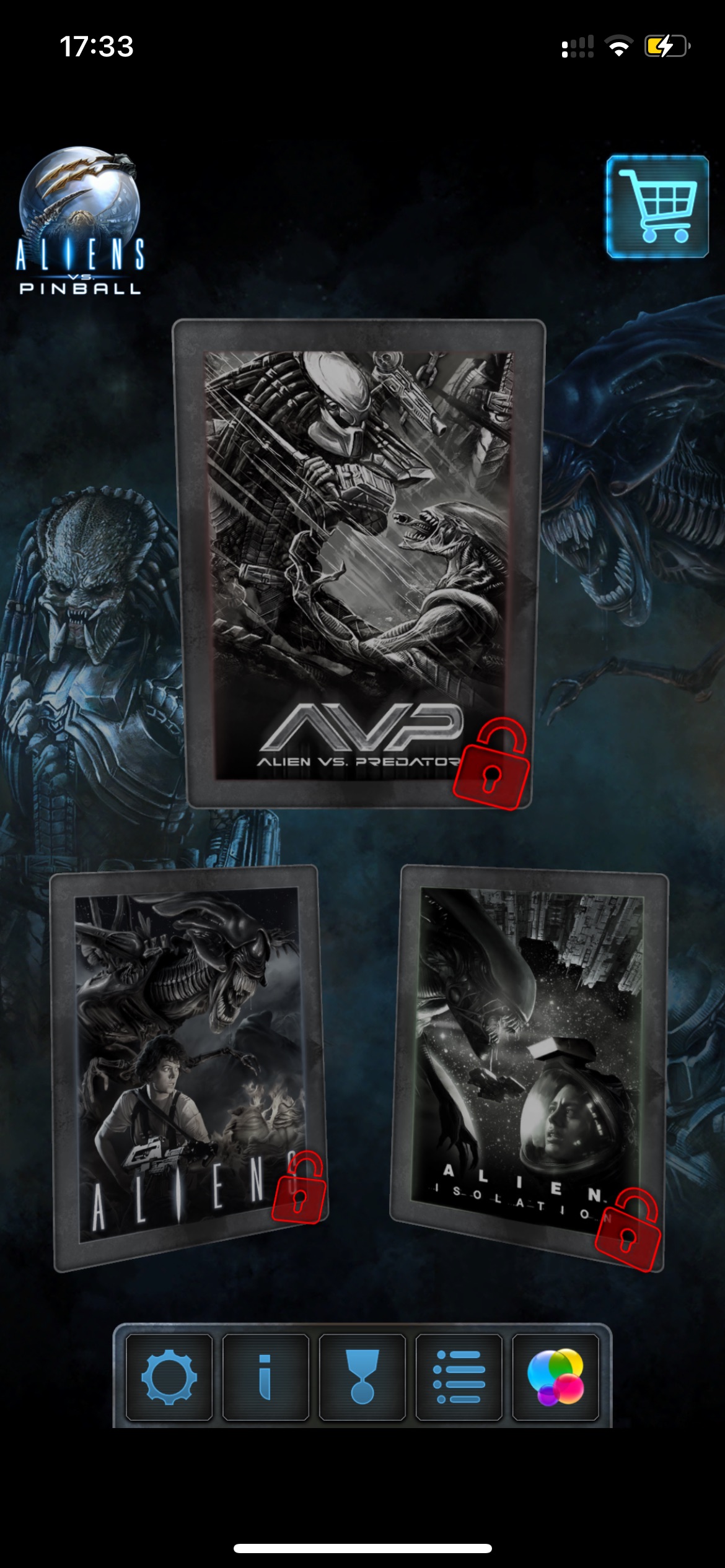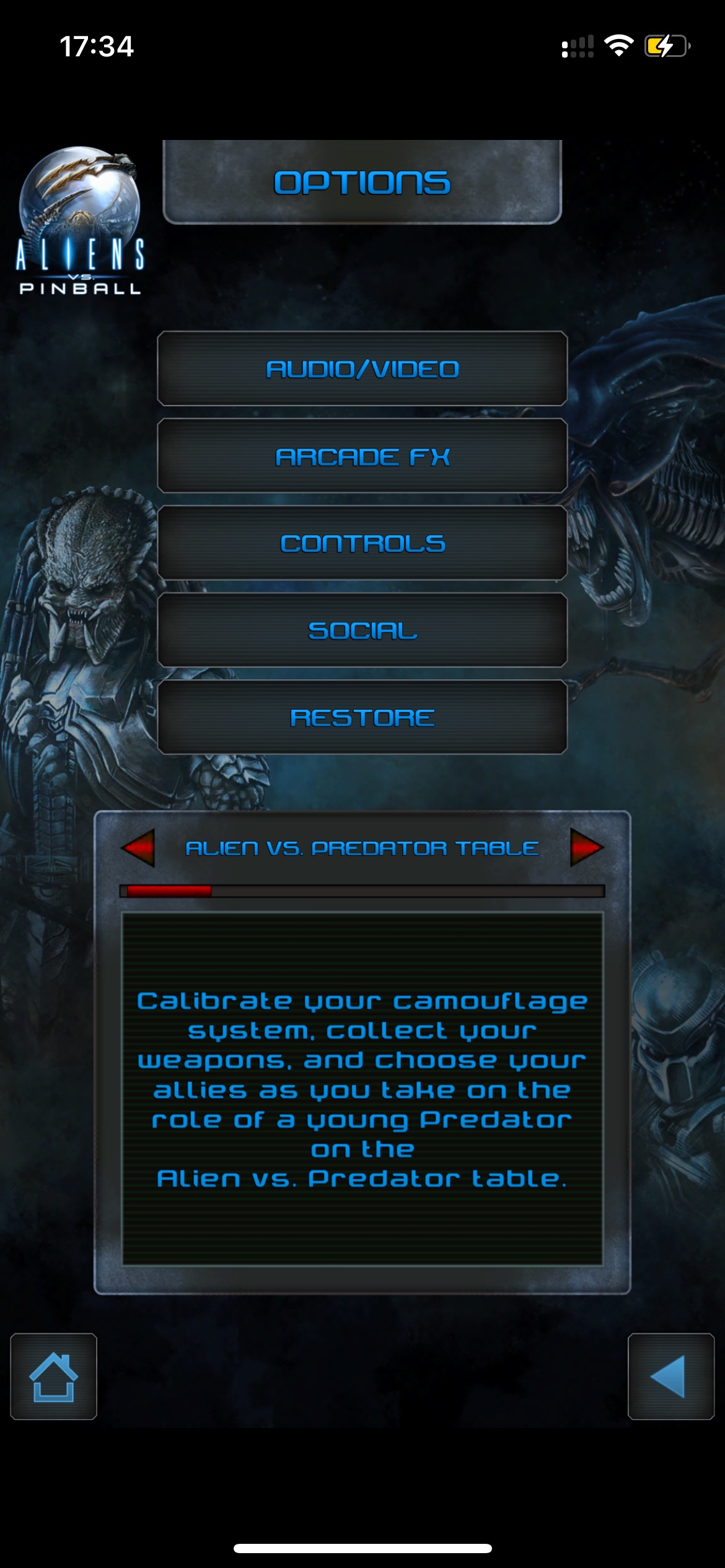 You can also take part and compete with other people at the same time. For this, your points will be accumulated and summed up for all the passed levels. To keep track of the winners, the game has a leaderboard that displays the players with the largest score.


You may also like: 11 Best Online Board Game Apps (Android & iOS)
Zaccaria Pinball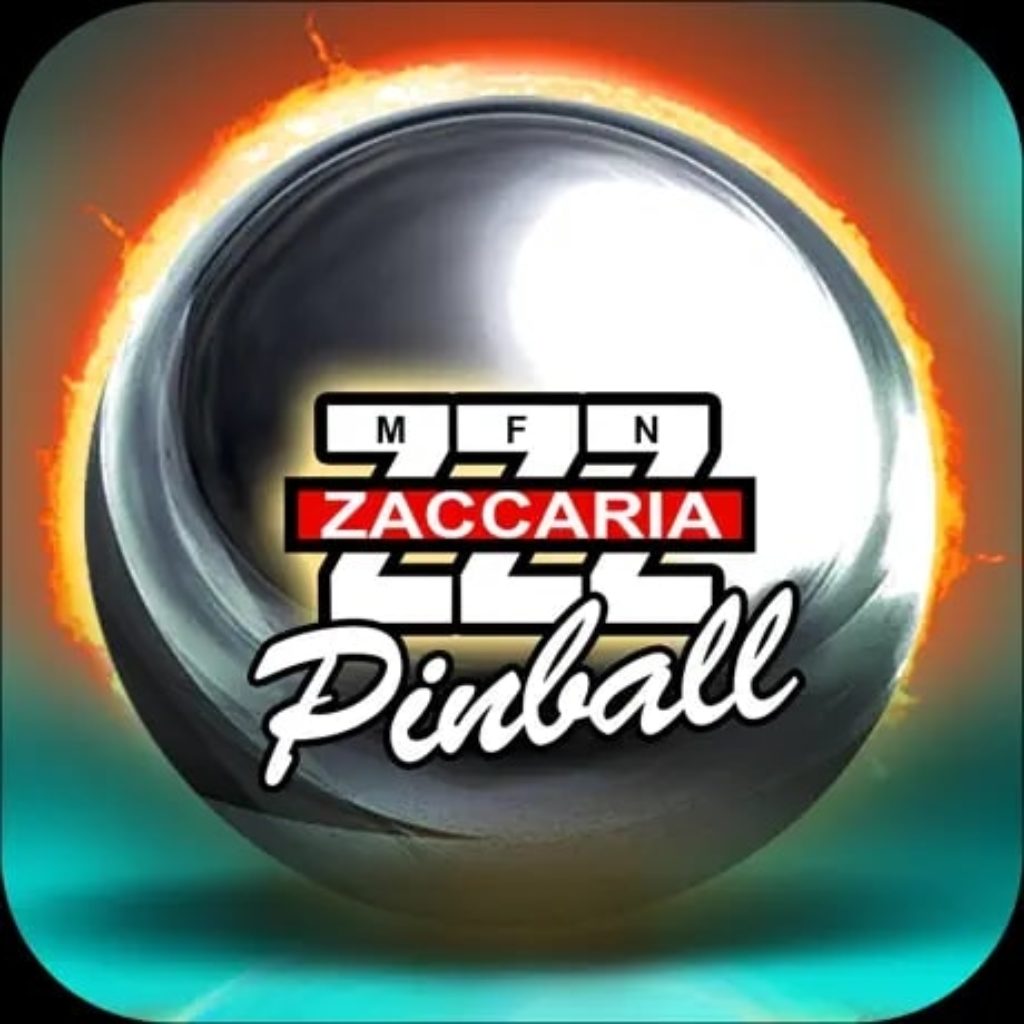 Zaccaria Pinball is a classic game, where every player can immerse himself or herself in the atmosphere of arcades and feel the peculiarity of this arcade.
A collection of pinball tables created in different and unusual styles will allow you to choose the most suitable one for you.
In this game, you will find many unique tables, each with its own theme and features, such as many different mechanisms, and light and sound effects.
The game offers players the opportunity to choose their own game mode, depending on their mood and personal preferences. Depending on the chosen mode, the difficulties, and obstacles you will have to overcome in the game will change.
Choose the single mode to play at your own pleasure. Choose a mode called "campaign", which includes many extra and unusual options. Choose a history mode in the game, which allows you to travel through time and use interesting themed tables to play pinball.
There are also exclusive modes like a zombie invasion, where you not only have to pass obstacles but also defend your fortress. Besides, you can choose any other tables from the provided collection.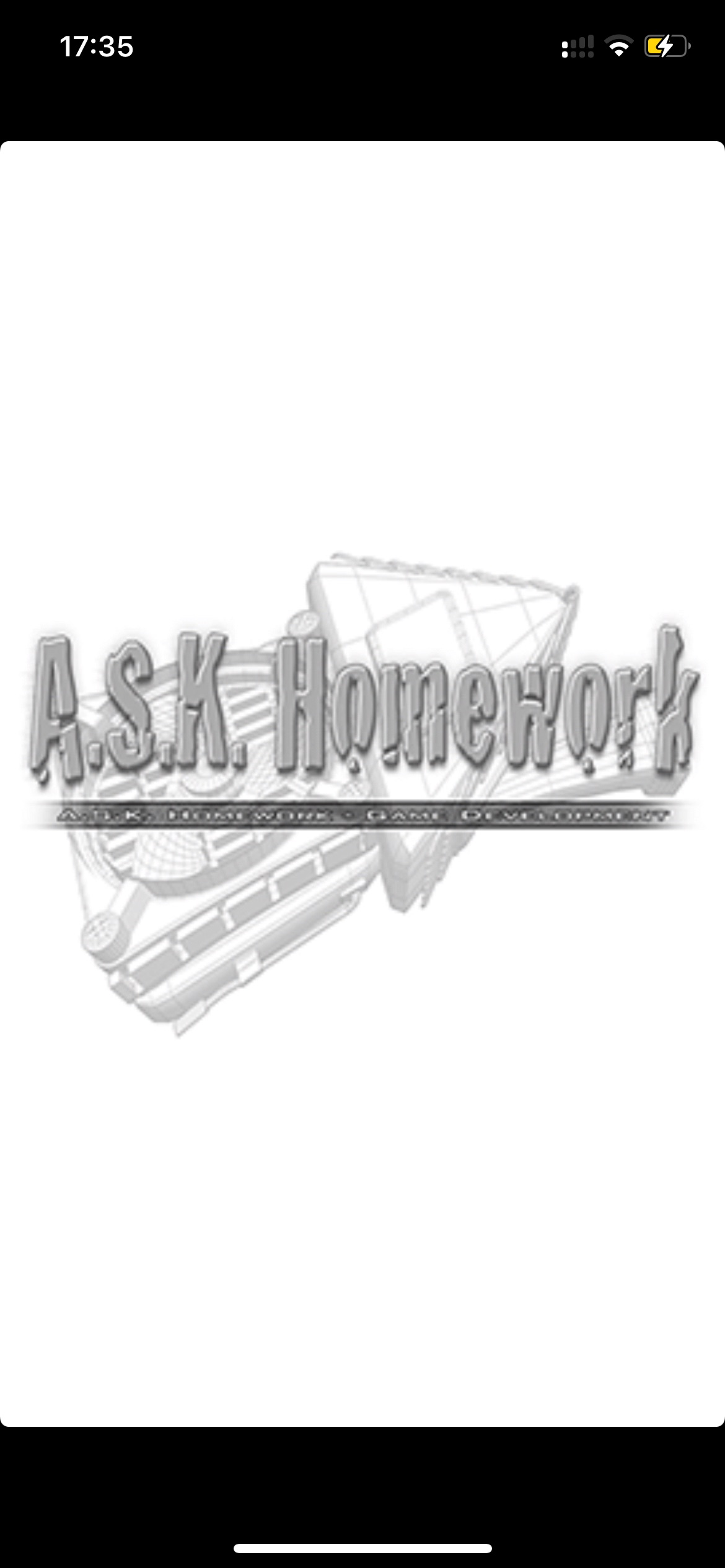 Some of them can be unlocked for rewards, which you get after you pass the levels. You can also buy a full package for real money and get access to all the features and tables in the app.


Bethesda® Pinball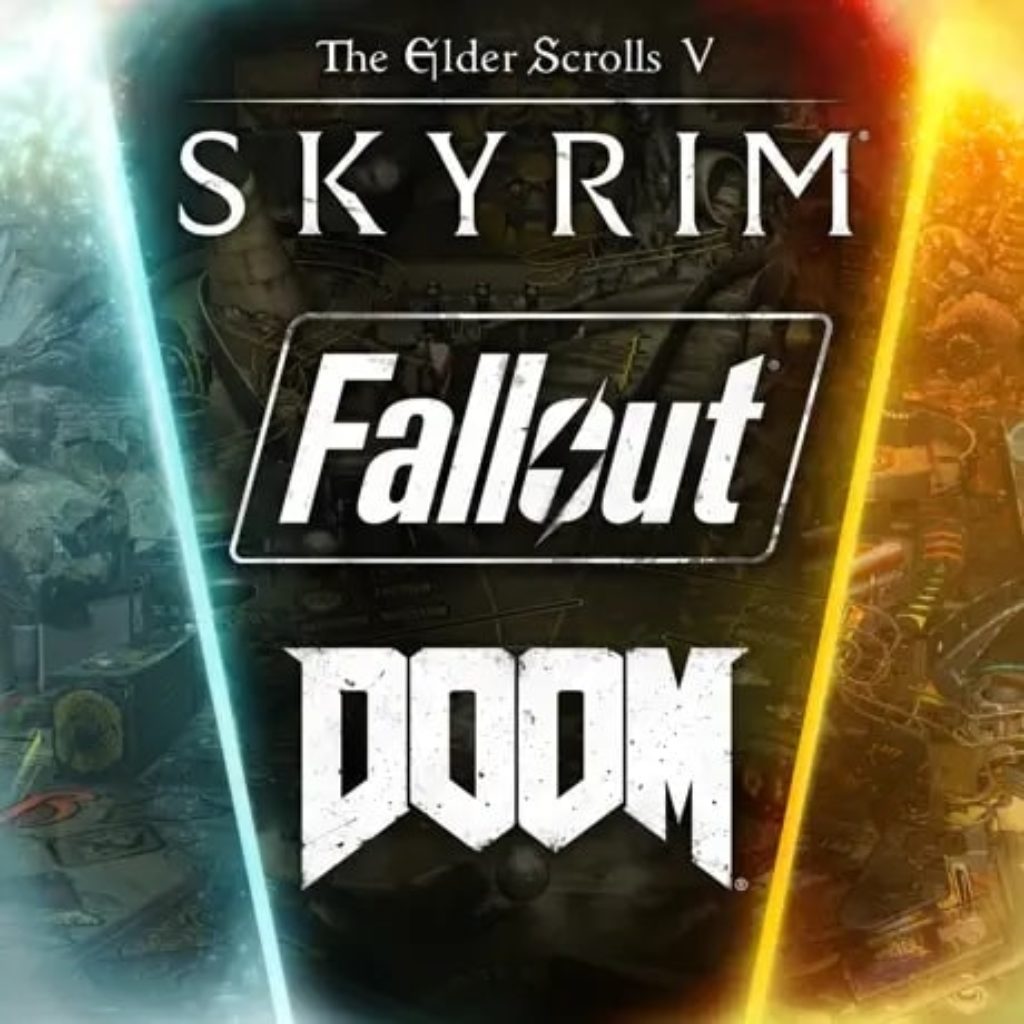 Bethesda Pinball is a virtual game where you can find the most suitable table for you, with which you will be more comfortable and interested to play this fascinating arcade game.
It presents a huge number of different thematic areas, each of which has its own characteristics and distinctive features. Plunge into the world of fantasy and action while playing the classic and familiar to everyone game.
Look for enemies that are also online. Compete with them and win to get as many points as possible. Check the accumulated number of points in the overall table for the leaders.
The game is updated regularly, so you can see the latest data on all the battles. To increase your chance of winning, you can try improvements. They will become available after you pass certain missions and levels.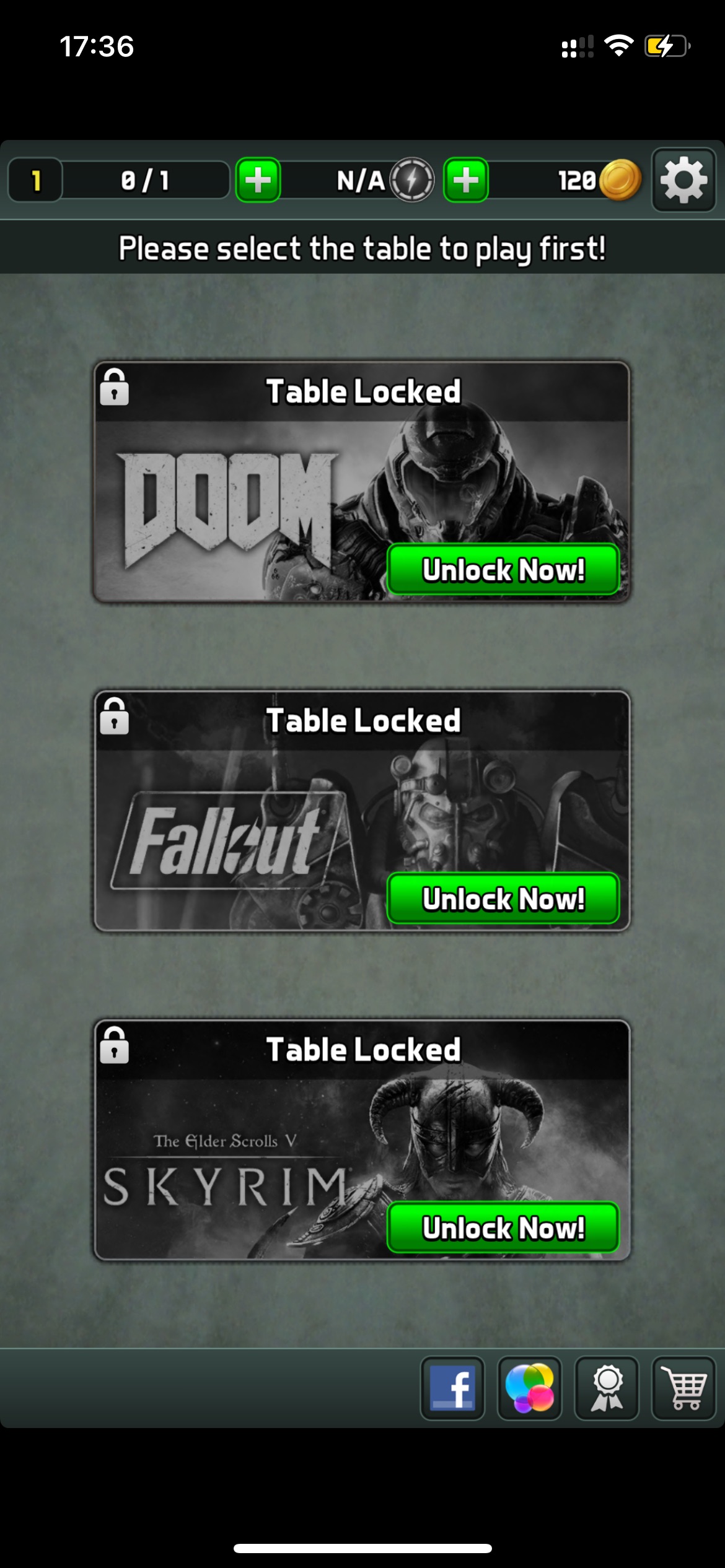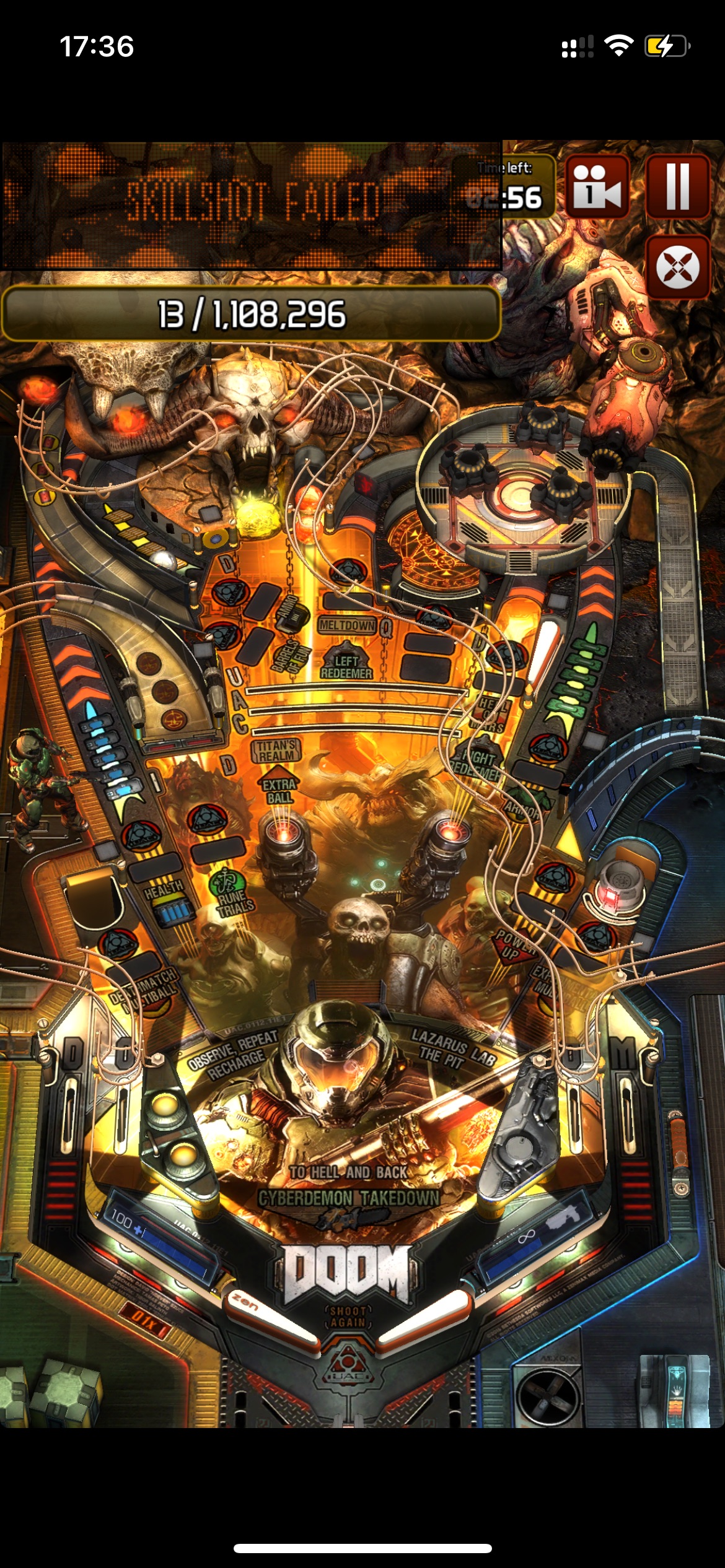 Activate extra options and functions for the obtained in the defeated missions rewards. You can also see the balance of accumulation in the main menu of the game. There will be displayed the number of collected points or other units, which can be used to buy items in the internal storage of the game.


Pinball HD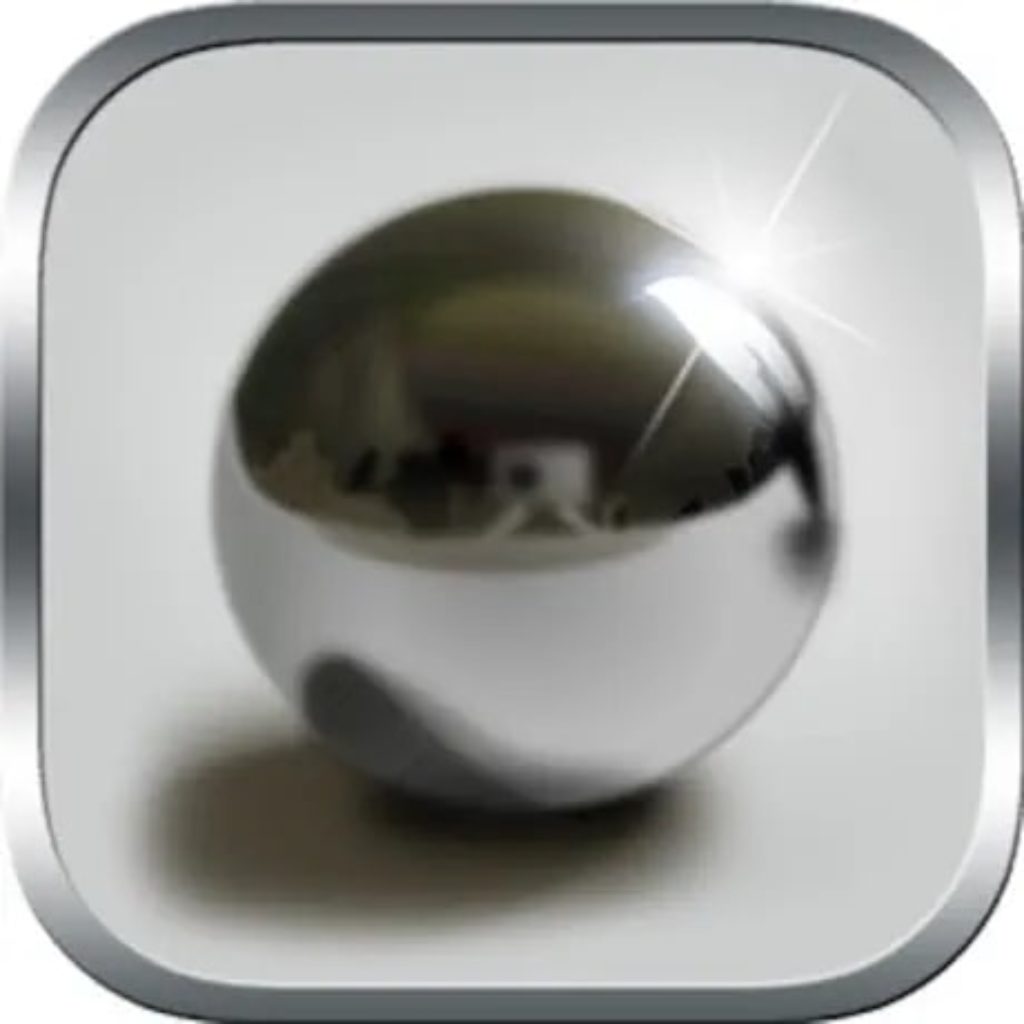 Pinball HD is an addictive arcade game that is a real pinball simulator. Enjoy the atmosphere of different locations and go on a fascinating journey through time and space.
A clear and uncomplicated interface makes the game accessible to all ages. You will quickly learn the game of pinball and begin to enjoy winning competitions.
For the convenience of the game, you can customize the screen display modes. For you, it is possible to activate any convenient format: landscape or vertical.
Also, you can choose the control type of your ball: with your fingers or the buttons on the screen. Connect a special feature that allows you to control the ball with just one shake of the phone.
This game has a collection of twelve tables with different themes and designs. You can choose one of them or change tables with each new mission for free.
The game in 3D format allows you to enjoy all the details and features of the arcade. Realistic graphics will immerse you in the world you have chosen to complete your missions.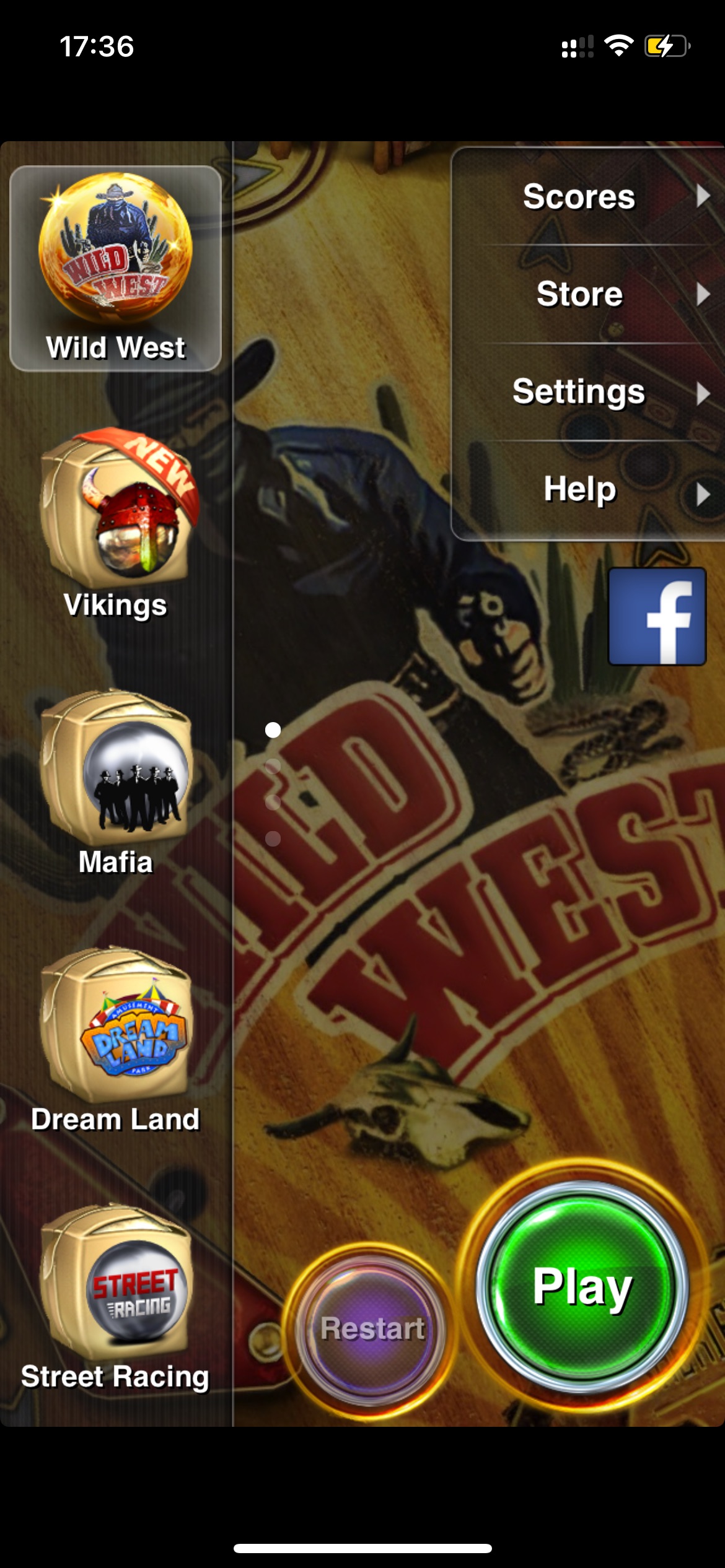 You can also connect any special effects: lights, audio, or recorded short sounds. They will make the game even more exciting and atmospheric, allowing you to enjoy the process and relax.


Pro Pinball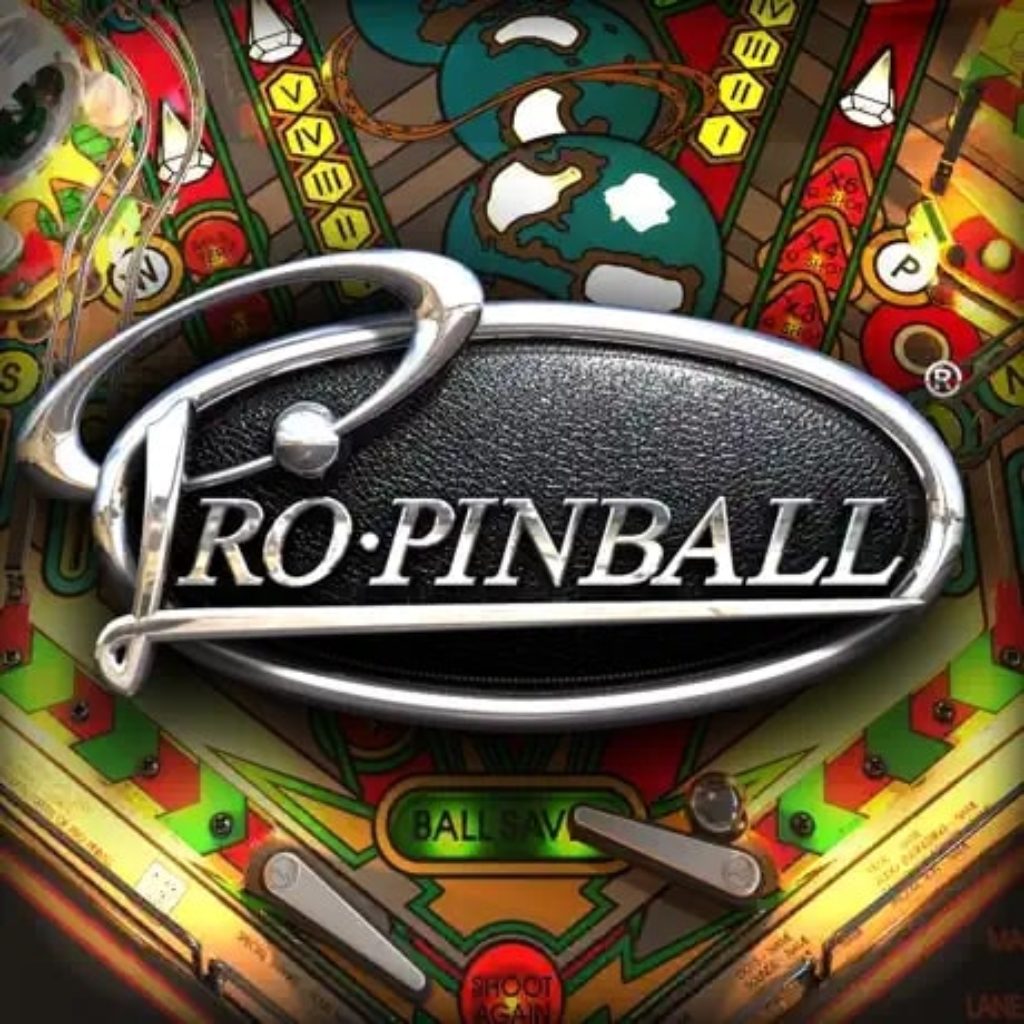 Pro Pinball allows you to enjoy the atmosphere of pinball online with other users.
Also, you will be able to fight with them for first place on the leaderboard, which will display all your points. You can earn these points in missions. The app features unique table designs, each of which will be available to you.
Take advantage of different effects: sounds, melodies, or light reflections, which will make the atmosphere of the game even more unusual.
Also, there are a lot of different animations that make the game even more realistic. Customize the game mode and the table design to make you feel more comfortable to play.
The game provides a lot of extra features that you can activate to beat the others. There are magnetic plates, magic tools, and other enhancements available to increase your chances of winning.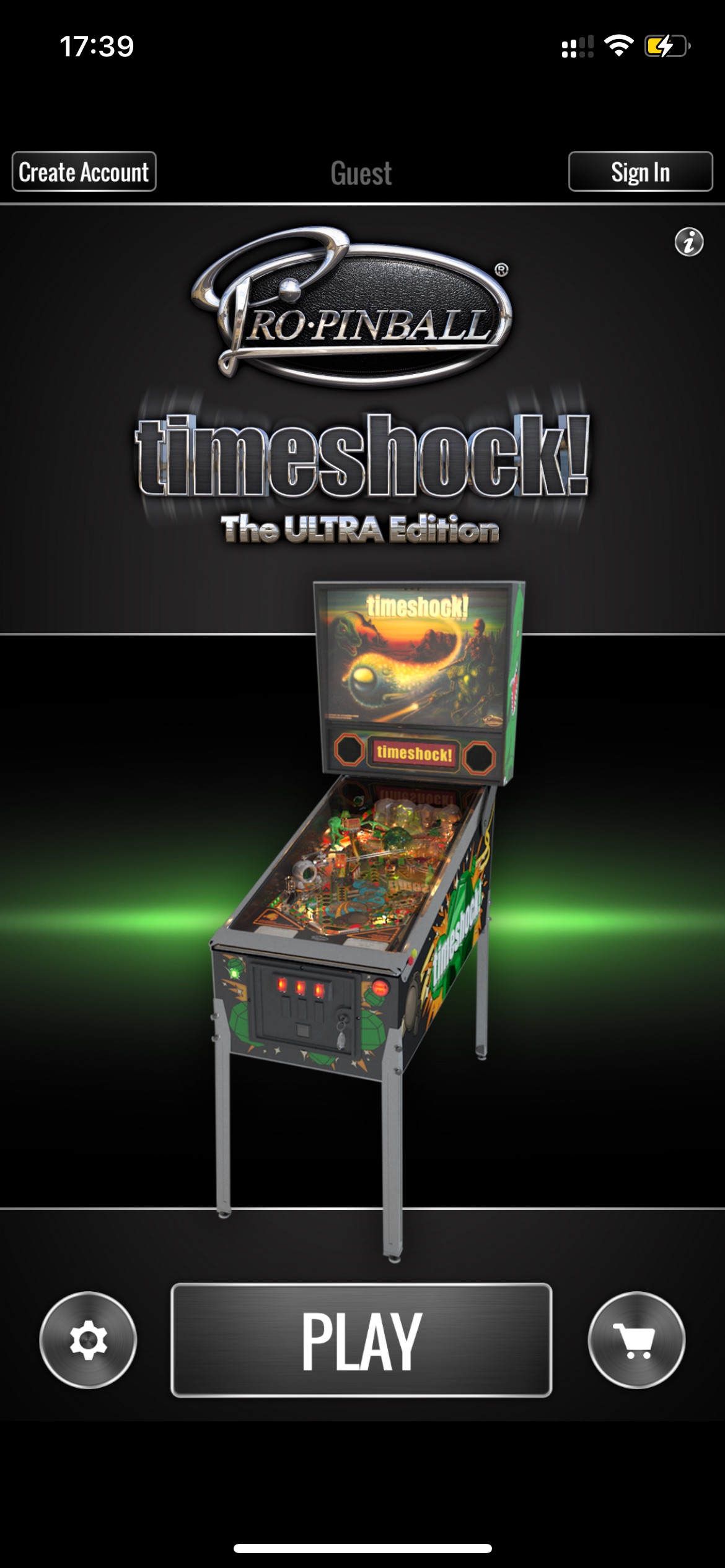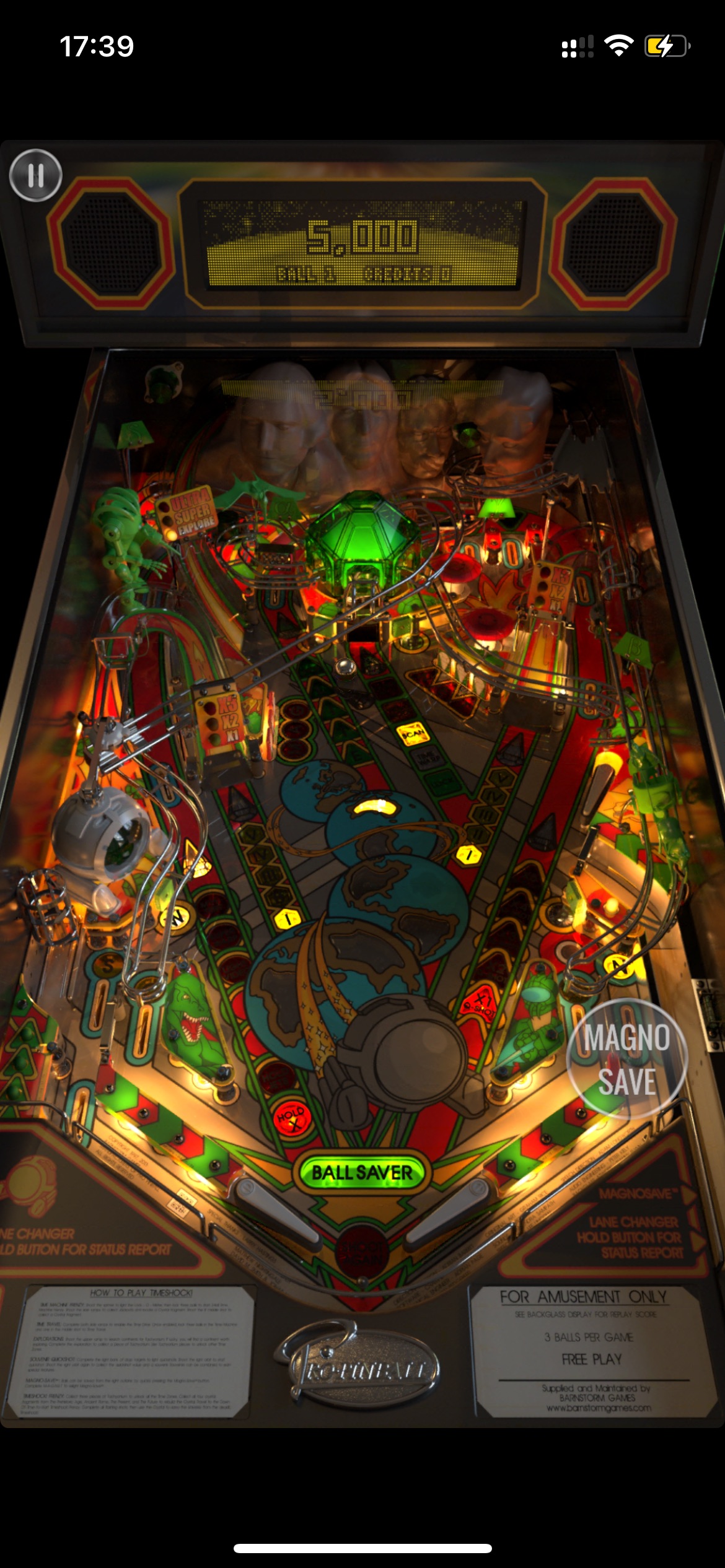 To edit and change the screen in the game you only need to enter Operator Mode. Then you can change the settings to your liking and preference. Choose what you like from the free offerings available, or activate the paid package and all the extra perks.

You may also like: 8 Free Pool Table Games for Android & iOS
Pinball Legends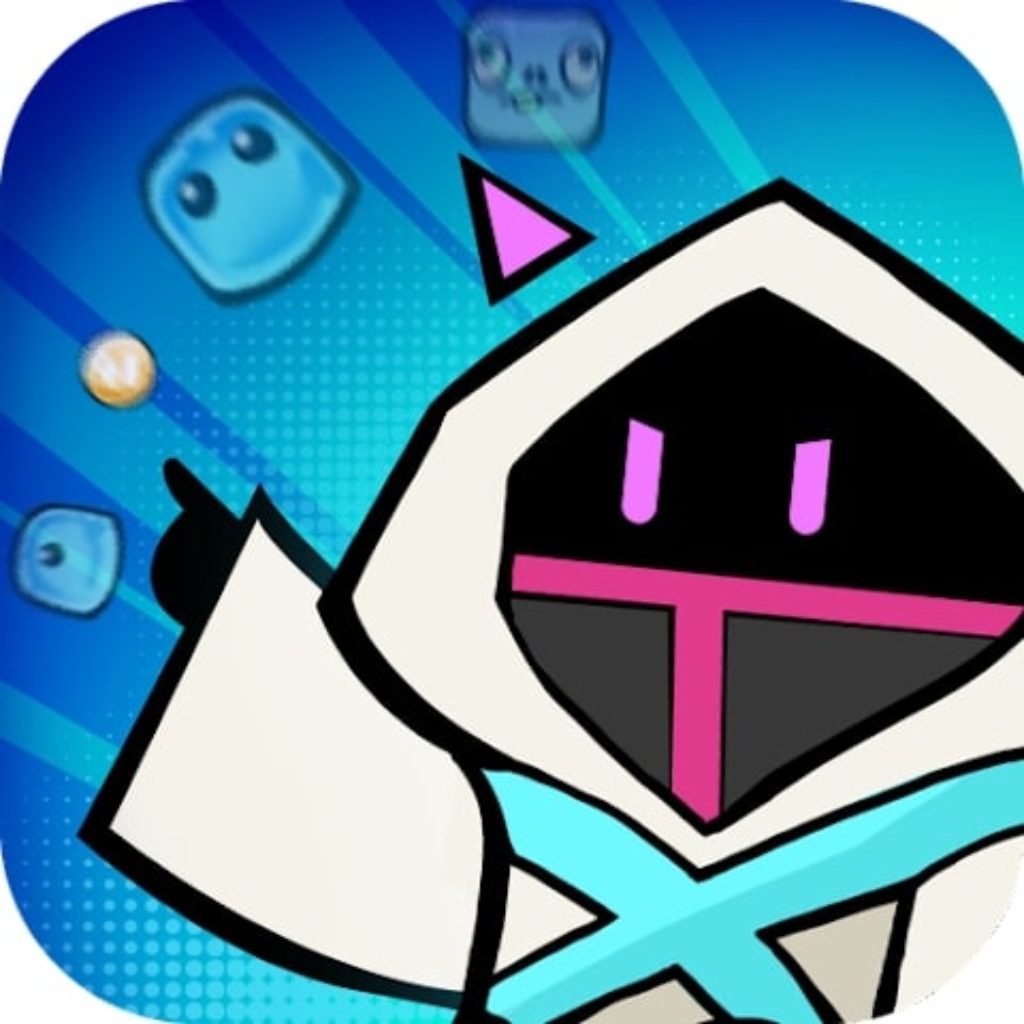 Pinball Legends is an exciting game in which you have to fight monsters and various higher powers.
In the game, you will have to go through different missions, each of which will be filled with its own peculiarities and difficulties. For this, you can choose your hero, as well as customize its characteristics and qualities.
In the app store, you can buy different improvements to increase your player's stamina and speed. So that you can buy items for yourself from the app's store, there will be rewards for completing missions.
Keep track of their number in your player profile or on the main panel at the top of the screen. Also in the app, you will have to earn energy and diamonds, which will accumulate along with the coins in the balance.
You can also use them to make improvements during missions or while shopping in the store. To win rounds in the game you'll need to use all available improvements, as well as your strategic mind and planning skills.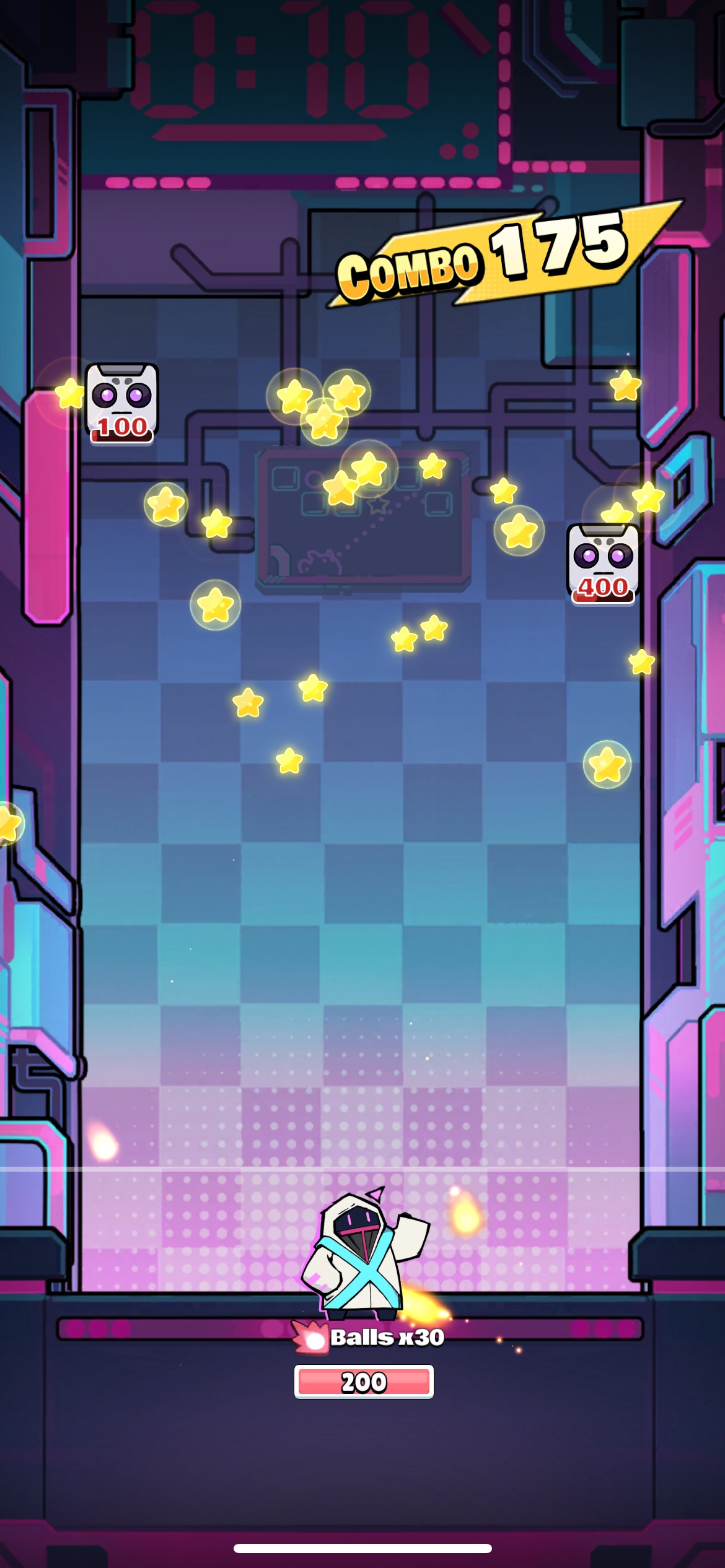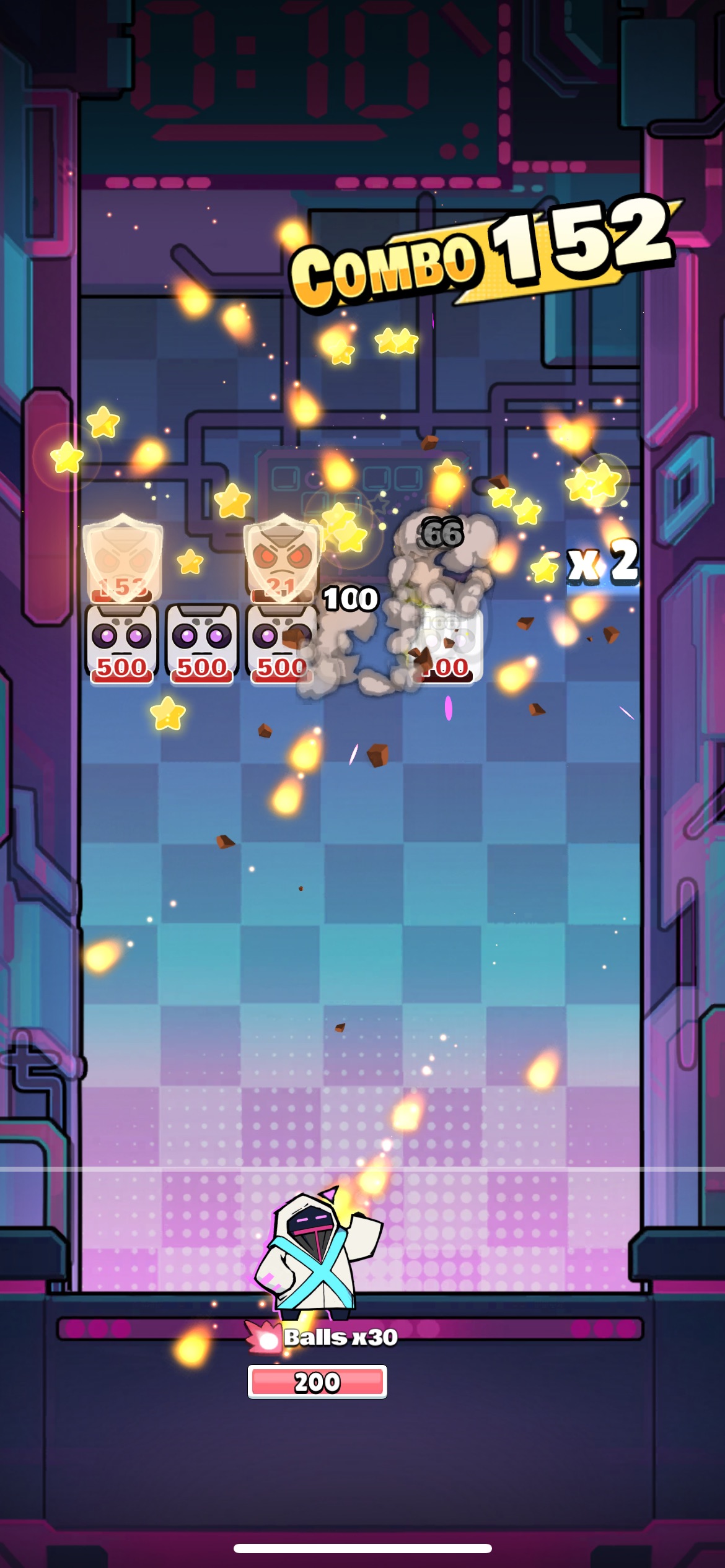 You'll kill enemies, for which you'll receive bonuses. Track their life level in real-time, as the amount of remaining power will be displayed on the icons of your monsters.