Editor choice
37 Best free music download apps for Android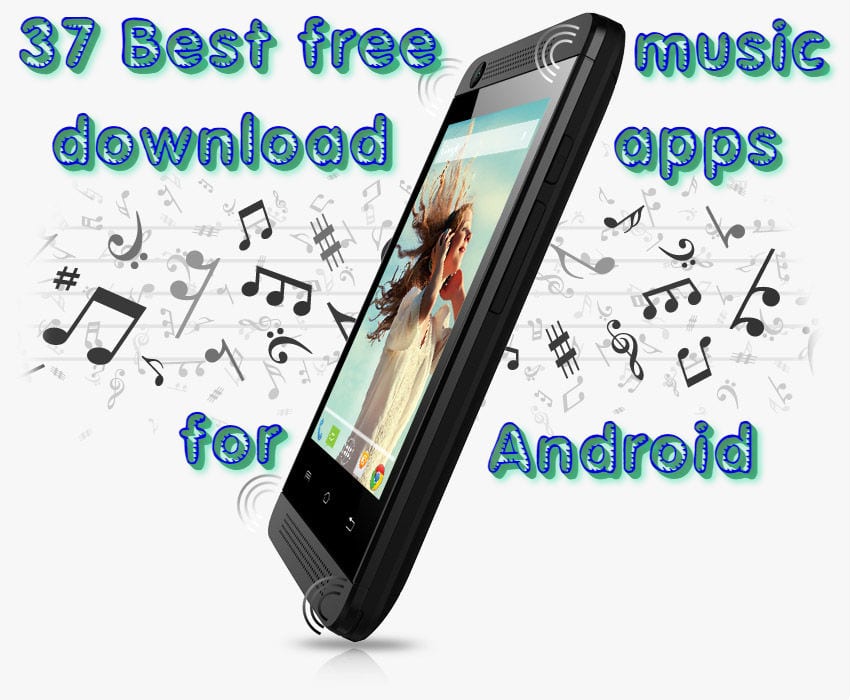 Without music, life becomes gray and uninteresting. No one else, like your favorite performers, understands your feelings, emotions, and condition. Music can give joy and make you feel sad, you can get an incentive and a goal with it, and simply – have a good rest. In today's world, when almost every person has a device on the platform android, without inspiration one can't do. Where can we get it? Of course, download to your device and enjoy! Consider the best apps for Android for downloading audio absolutely free!
Google Play Music
Google Play Music is the largest online music service from Google, which can be accessed by a client for mobile devices or the web interface.
At the moment, there are several tens of millions of tracks on Play Music that you can listen to online or save on your device using the cache in the Android app. In addition, you can upload your songs to the cloud to have access to them at any convenient time. The service also allows you to create broadcasts based on your favorite songs, albums or artists. The Google Play Music analyzes user activity and displays recommended songs based on the listened.
Extended capabilities:
An unlimited number of tracks.
Create radio stations based on any track, album or artist.
Ability to skip tracks while listening to radio stations.
Smart recommendations tailored to your taste.
Basic opportunities:
Storage for 50,000 tracks.
Access music anywhere without synchronization, and save tracks for offline listening.
No advertising.
Ability to buy tracks (more than 18 million) on Google Play.
Get it on Android
Download Manager For Android
The Download Manager for Android application is one of the most popular for downloading music. Although this application is not only for audio files and MP3 music, its creators claim that with it you will download tracks three times faster than with similar programs.
This program comes with a web browser and an audio player, so you get three in one.
The Download Manager for Android – is a program for downloading any files from the Internet to your mobile device with the function of sending them to your computer over a Wi-Fi network. Download files of any formats and sizes, insert links copied from browsers or enter them by yourself and the program will download the files you need at the maximum speed.
Features of the program:
It can load the same file into several threads simultaneously, in parts, which greatly accelerates the final download.
Picks up and translates all possible files that the user tries to download via a browser, e-mail or other Internet application.
Simple and concise interface, visual shell.Restore the boot state even after the application has been forced to close (if there is a shortage of RAM, for example).
Ability to check MD5 amounts.
Support for downloading of large files (2 GB or more).
Get it on Android
Free MP3 Downloads
Free Mp3 Downloads is an application for free downloading and listening to thousands of songs on your Android. It must be said that you should keep in mind that the application is exclusively legal and allows you to download songs because they are not burdened with copyright.
This means that the Free Mp3 Downloads will not let you download or listen to any of the performers such as Lady Gaga, Metallica, or Die Antwoord. Instead, you will find … other free music. Music, which you initially could not have been looking for.
The Free Mp3 Download is an application that does exactly what its name suggests: it allows you to download music for free in MP3 format. What kind of music is this? You will learn by yourself.
Get it on Android
Music Paradise Pro
The application for free downloading of music allows you to search for copies of music files and easily download them to your smartphone. There is nothing difficult, just enter the name of the song in the search and download from the place provided by the application. You can also listen to the streaming music before you download it.
This program allows you to save music to your iPod or a laptop computer.
Palco MP3
This application is for all lovers of the Latin rhythm. Palco MP3 – the Brazilian website has created a music application, in which there are currently more than 1,000,000 songs and music compositions from the world pop stars. The application supports the creation of your own playlists, in which you can add your favorite songs and tracks, later with one or two clicks you can return to them. It is no longer necessary to search for them for a long time, everything is always at hand. If you do not know which artist you want to listen to, then the function of the breakdown of songs by genre will help you. Just choose the genre you are interested in and enjoy good music. All performers have listed alphabetically, the search is very easy.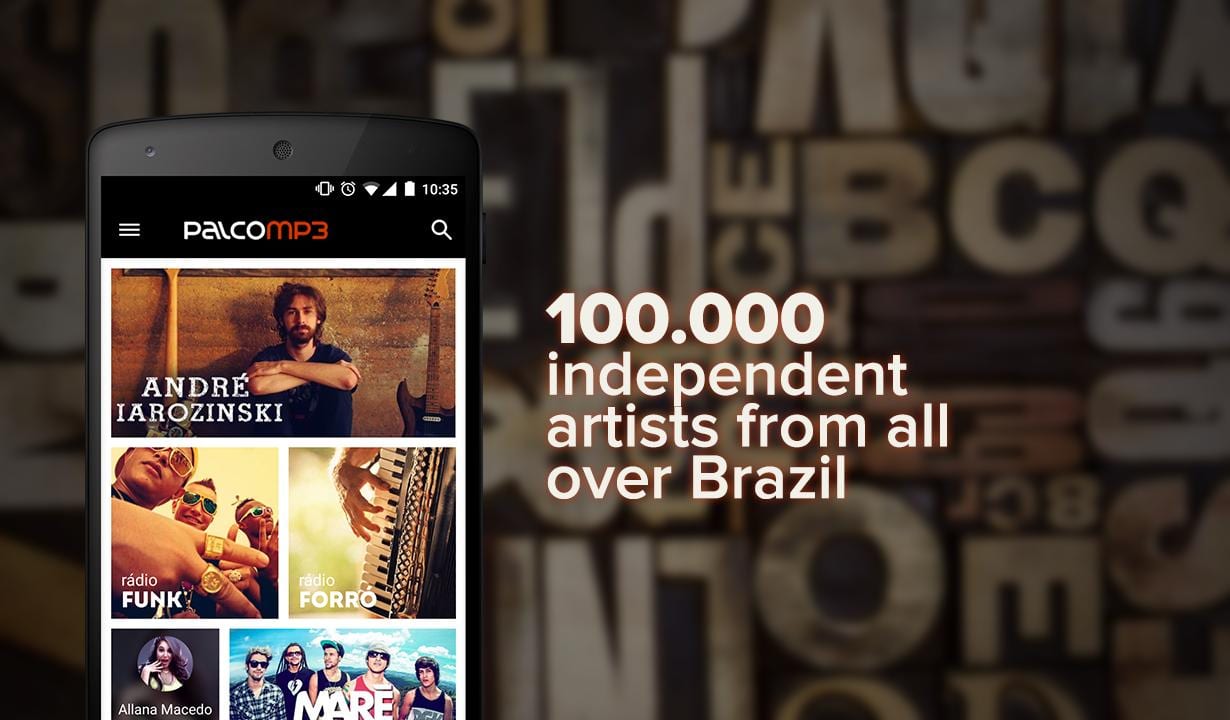 Get it on Android
RockMyRun
RockMyRun – Best Workout Music – is a program for people who are constantly engaged in sports and at the same time not averse to listening to high-quality music. As practice has shown, music makes the process of training much more pleasant and effective, but not all music is equally good. In the same program, music is selected, ideally suited for running. Once out on a run you only need to run the application, enter a genre and start training. You can specify the rhythm of your run and then the music will be chosen just for you. Slowly or quickly – it's up to you. The list of compositions is impressive, every athlete will find music to his liking.
Application features:
Music for training.
A huge catalog of different music.
Convenient search and availability of filters.
The ability to download songs for further listening in offline mode.
Get it on Android
Spotify Music
Spotify – is an excellent music streaming service, which offers legal and free listening to music. Has a huge musical base, in which there are more than 30 million compositions of different genres. The collection contains products from many popular labels, including Sony, Universal, EMI, and Warner.
This is one of the best ways to stream music on your mobile phone or tablet. In addition, you can also listen to music stored on your device.
To use the service, you need to create your account. Users can subscribe and follow performers, labels, and other users.
Application features:
More than 30 million songs, 100 million active users and more than 2 billion playlists.
A search by track title, artist, album title, genre or playlist is implemented.
Allows you to import music, with the ability to synchronize with mobile devices.
You can create playlists, share them with other users, and also edit them together.
The Radio function, which plays songs based on the personal preferences of the user and the selected genre.
Convenient division of collections for a choice of mood: ♦ What's New – the most recent albums.
♦ The best tracks.
♦ Popular playlists.
Top Lists – displays lists of the most popular artists, albums, songs, including Rolling Stone Recommends – music selections from the most popular music magazine.
Support Last.fm.
Section App Finder, containing special add-ons that extend the application's capabilities.
Playing of local music.
The interface of a classic media player.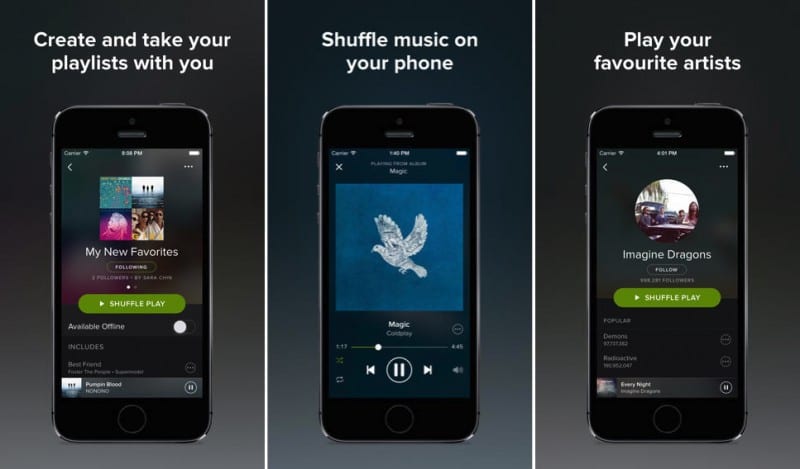 Get it on Android
Advanced Download Manager
This program – is a convenient manager for downloading files with a lot of settings.
It is an application for downloading files of different types and sizes from the Internet. Advanced Download Manager permits you to intercept links from the browser or clipboard and conduct multi-threaded downloads.
Thanks to this function, the user is able to upload any file quickly and without unnecessary problems, also he can load files/music/video/pictures from social networks!
The program supports the parallel downloading of multiple files and affords you to restore the download process, in the case of failure or loss of connection to the Internet. Advanced Download Manager notifies the user when the downloading of files has completed with an audio signal or device vibration. Also, Advanced Download Manager contains a built-in scheduler for configuring of the automatic downloading of files at a convenient time.
Key features:
Interception of links.
Multithreaded downloads.
Managing downloads.
Restoring of the boot process.
Files sorting.
This is a very smart application because with it you can plan to download files at the right time for you!
Copyleft mp3 Downloader
Connect to the Internet, download and transfer the music you like along with the CopyLeft mp3 Downloader application.
The program differs from its analogs in that it permits you to listen and load only the music for which a license is available. However, in the musical base of this app, you will find a huge number of songs for every taste.
In addition to listening, the application affords you to upload music in the memory of your mobile phone. So, it will not be difficult for you to fill the memory of your smartphone with your favorite and free music for a few minutes.
The Music MP3 Download Free CopyLeft is a great application for listening and downloading music to your Android device.
SuperCloud Song MP3 Downloader
Do you want to download a huge number of songs quickly and without any problems on your Android device? Then, install the SuperCloud Song MP3 Downloader application on your mobile.
The application searches for the name of the artist, album or song. Fractions of a second and you already get the result, for downloading of which you only need to click on the name of the song.
Play music in streaming mode, browse the album art for future downloaded music. This application differs high speed and a large database.
Listen, download and enjoy your favorite songs!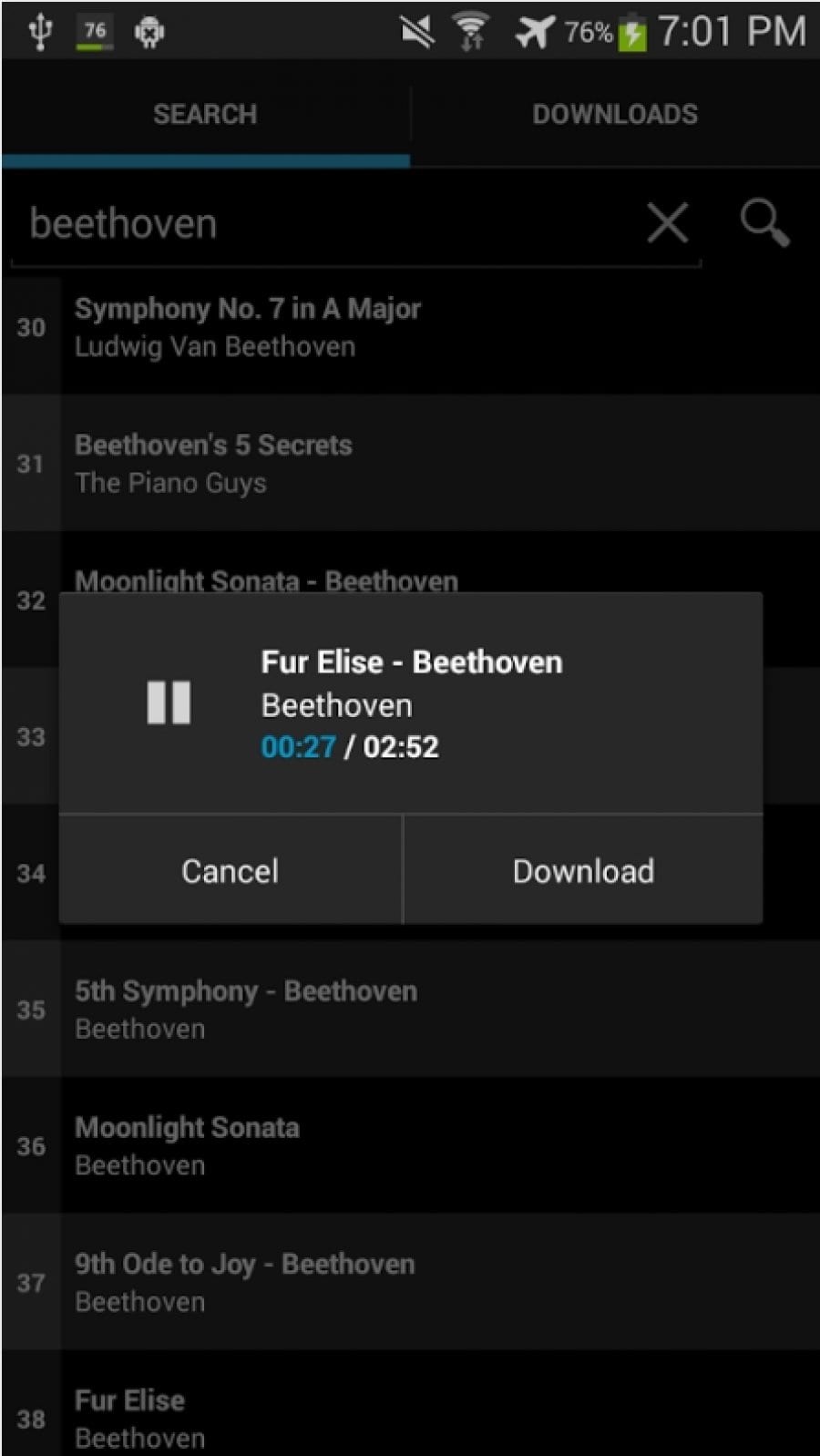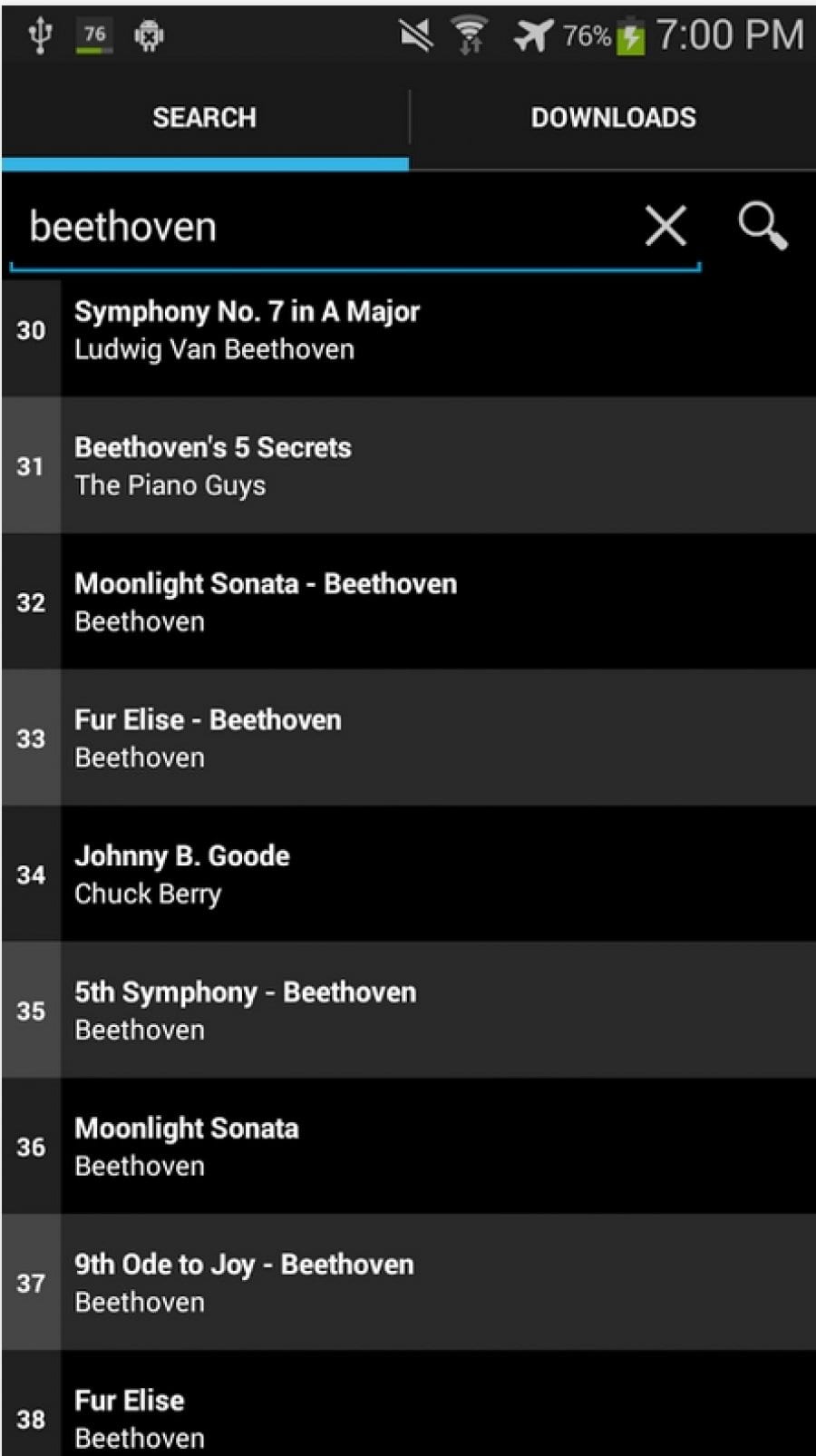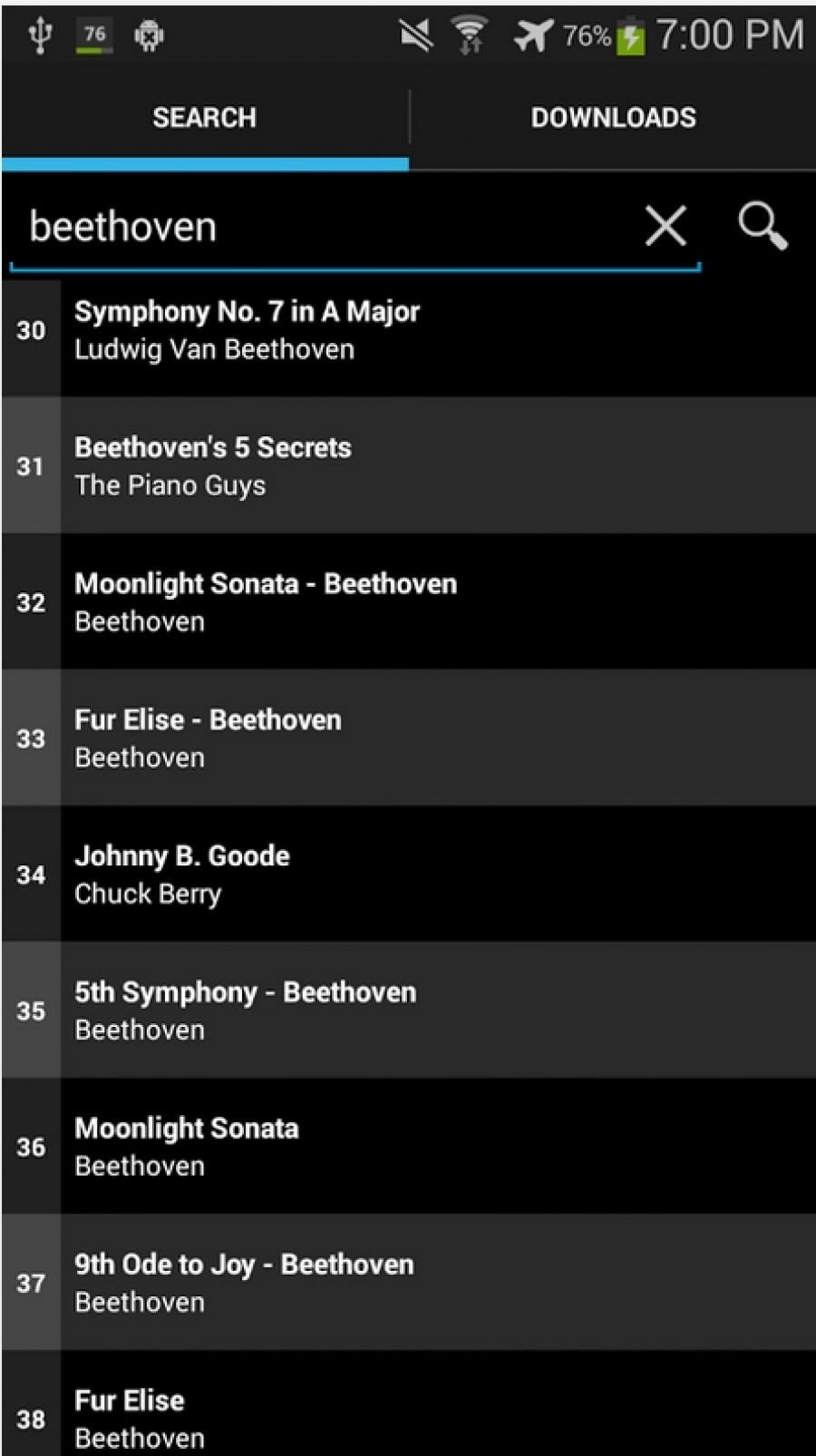 Gtune Music Downloader
An application for searching, downloading and playing various and high-quality music in MP3 format.
Features:
Several search systems.
Different music charts.
Download manager supports pause, resume, resuming.
Fantastic music library.
ID3 tag editor.
Set the melody as a call, notification, alarm.
For best performance, it is advised to use 3G or WiFi
Tunee
Download music directly to your Android device. The application is one of the most popular music downloaders among users. You can not only download but to listen to the song before you do it; and if you like it, then after download.
The interface of the application is very simple, there are no settings. Just search and all. When searching, you can enter the name of the song or artist name. All found tracks are accompanied by album covers, in which they are listed.
Features:
The "all-in-one-window" interface.
Background search and multitasking.
The largest music storage and the highest speed.
Find the words of the songs.
No advertising.
Ability to send music to friends.
Look, download with incredible speed and listen to billions of free MP3s! Everything is very functional and ascetic – nothing superfluous.
Mp3 Music Downloader Pro
Mp3 Music Downloader – is a hit mobile application of the Repoolved studio.
And when it comes to downloading music, there is no better program than the Mp3 Music Downloader for Android – perhaps not to find.
This application allows you to download mp3 songs using the best search engine. Therefore, searching and downloading mp3 music from public domains through search engines turns into a quick occupation.
After downloading, you can use a standard music player to listen to files! No need to transfer files anywhere! Just update your music lab!
And to your joy, the MP3 Music Downloader does not have built-in advertising that can infect your phone.
SoundCloud
SoundCloud is a program for accessing a popular music service. The program allows you to search and listen to music from the cloud storage, add tracks to playlists, monitor music updates and so on. The SoundCloud is a music social network that allows you to listen to and view information about audio records of other users, comment or evaluate them. Also, the SoundCloud allows you to configure synchronization, notification settings and connections to Wi-Fi. The SoundCloud makes it possible to record audio tracks and publish them on Facebook, Twitter, Tumblr, and Foursquare.
A convenient filtering system allows you to filter out tracks by artist, genre, time of addition and popularity. Yes, there are also likes here, with the help of which users express their attitude to the tracks. Thus, the main judges in the SoundCloud are the listeners, and they cannot be fooled.
Key features:
Advanced search and listening to different music.
Create playlists.
Ability to subscribe to updates from other users.
Record and publish soundtracks in popular social networks.
The SoundCloud – is an excellent application for all music lovers, which will help to discover new music, genres, compositions, and performers.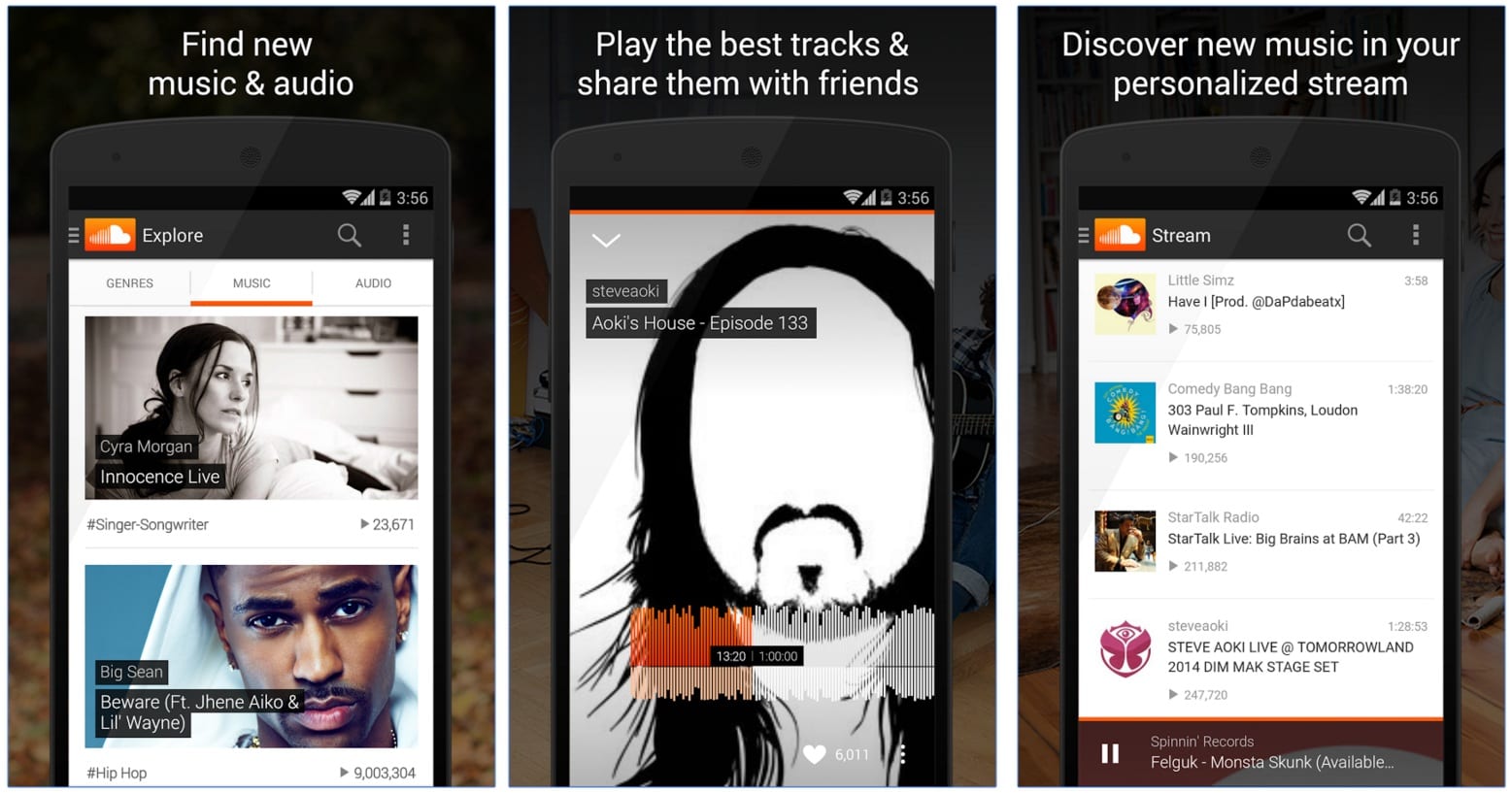 Blue Music MusicBox Downloader
This is an excellent app for all music lovers because it contains millions of MP3 music files. Never before you have used such a simple tool to upload music.
Play the songs you like. Download melodies from sites where the free download is available. When downloading, the files are compressed, so you have the ability to load large formats and play them in the excellent quality.
Main characteristics:
The newest Lollipop Material design.
Online listening to music.
Save songs to the memory card of your Android device.
Tell about the application your friends through the social networks.
Ability to set the downloaded song as a ringtone.
Simple Mp3 Downloader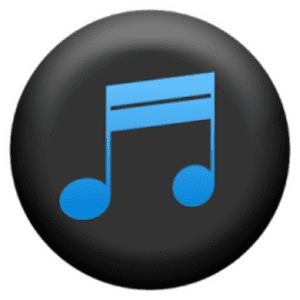 Most users, especially beginners, often have a question: "Can I download mp3 without going to the browser, and through some special application?" The answer is quite simple: "Of course you can and even very simply!" All you need is to download an application on your smartphone like Simple Mp3 Downloader, enter the name of the song, artist or album in the search and download the song you like. It is simple, isn't it?
The application interface consists of 6 tabs:
Search – one of the most useful tabs, because, it is on it you will search for the songs you need. The application supports searching both in English and in Russian. The search results are displayed in a row, the album cover is on the left, then there is the name of the song and the name of the artist. Clicking on the song, the preloading for listening will begin. In the same pop-up window, you can change the folder for downloading music, change the tag for the downloaded MP3 file, and try to find the lyrics for this song, which is not always possible. To start the download, just click on the Download button and that is all.
Artist – shows a list of artists based on your music collection on the device.
Songs – a common list of songs on your device.
Playlists – a list of all playlists detected on the device.
Genre – a list of genres, based on tags on the MP3 files on the device.
Files – the file manager to find the folder with the music.
That is, this application is a very simplistic audio player, although it has an equalizer.
The Simple Mp3 Downloader is an excellent application for downloading music of MP3 format, has a very large database of music files, which, undoubtedly, is very pleasing. Enjoy!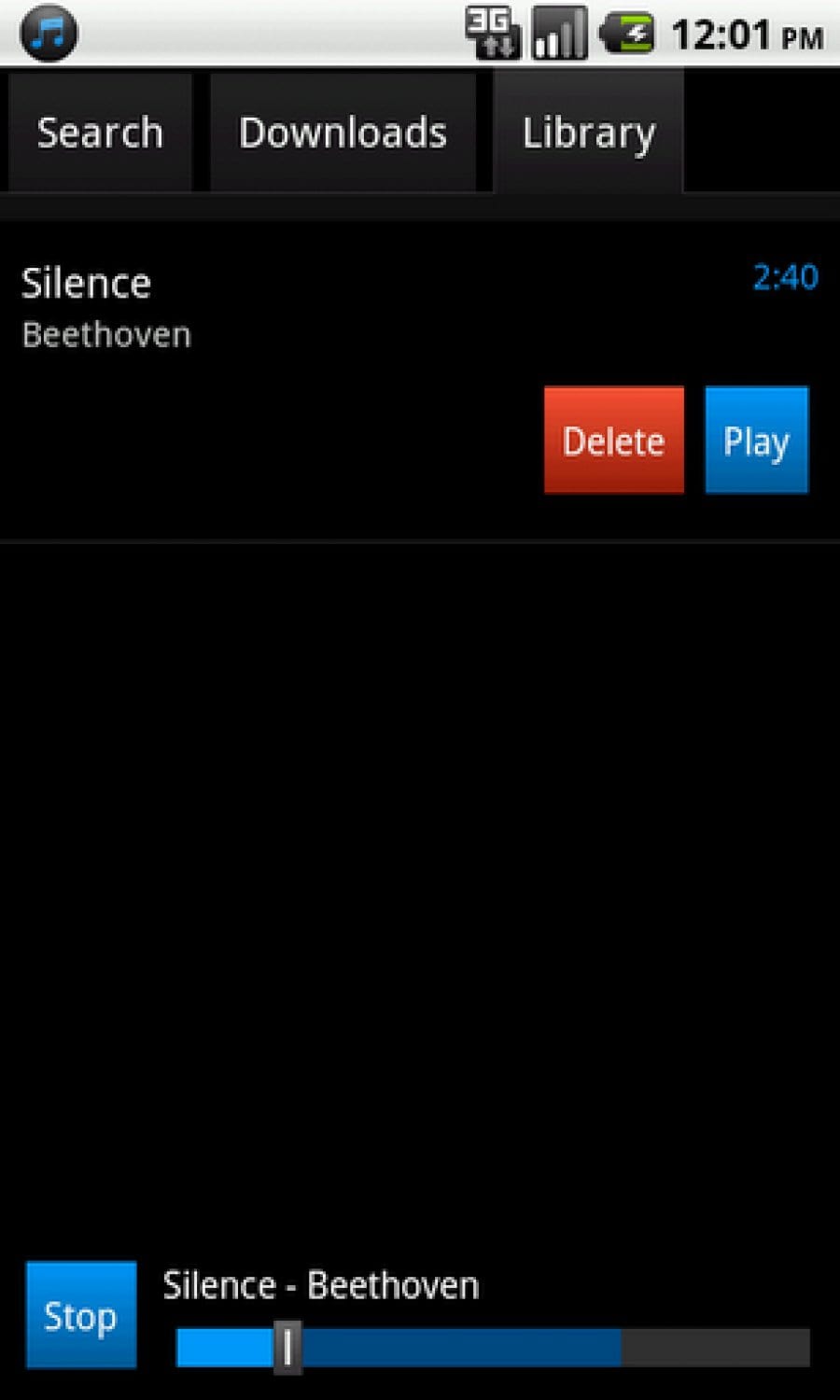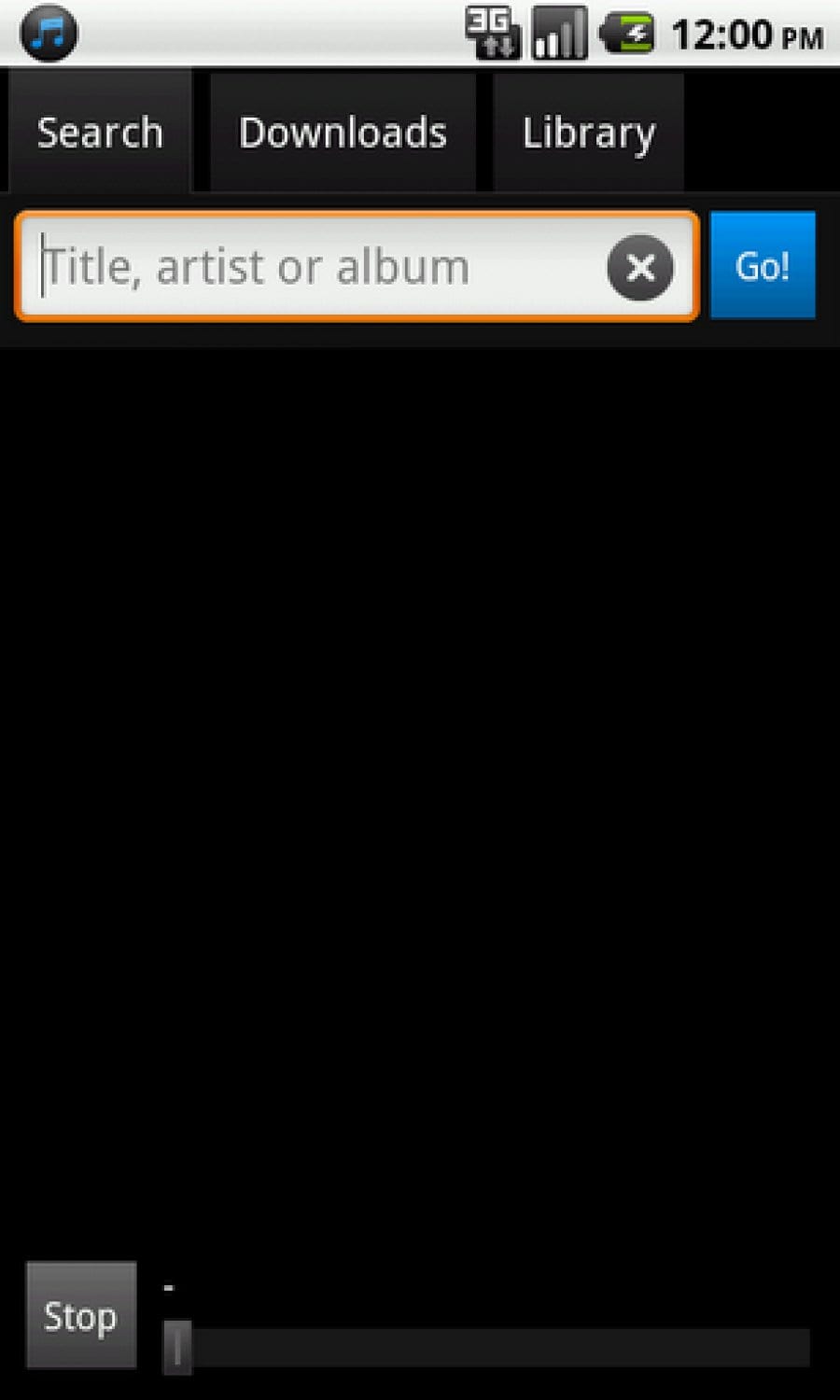 Music Maniac
Do you want to listen to your favorite tunes without an Internet connection? Then, you definitely need to upload the application Music Maniac – MP3 Downloader on your Android device. Downloading music to your phone is even easier!
The application contains a huge database of music tracks, including paid and free songs. You can load only free songs, or pay a certain amount and download a paid tune.
The Music Maniac – MP3 Downloader is a great way to enjoy a huge amount of good music in great quality!
Anghami – Free Unlimited Music
A musical application, the distinctive feature of which is its orientation towards Arabic music, an access to which you can get in its catalogs.
Functions
In addition to Arabic songs, in the application, you will find songs of artists that are popular all over the world. All this you can do in a convenient search engine, which also allows you to search for playlists by category.
Features
The application allows you to search for new songs and discs, to view which songs are heard most, and receive recommendations based on your tastes. In addition, you can watch music videos and download songs absolutely free.
Language
The interface is in Spanish, English, Italian, French, German, Portuguese, Russian, Chinese and Japanese.
Get it on Android
Napster Music
Napster is a program that allows you to listen and download music stored in one of the world's largest audio collections. With Napster, you can search for music by artist and genre, transfer found files to mobile devices and burn them to CD. The first month you can use the application for free, then, you have to pay for further use. The license for using the program provides the ability to download and listen to music on three computers. In addition, with the help of Napster, you can listen to more than 50 Internet radio stations of different genres. Service users have the opportunity to create their own online broadcasts based on the files they have collected in the music library of the program.
Get it on Android
Trebel – Free Music Downloads
Do you want to download music for free and listen to it offline? The Trebel application permits you to enjoy your favorite hits without an Internet connection. The program is designed for unlimited music storage, and also saves battery power of your device.
In order to upload your favorite song, you just need to click on one button. Now your favorite track is on your phone!
The Trebel can synchronize an existing library on your device with downloaded songs. So, you can easily combine music at your discretion.
Specification:
You do not need to connect to the Internet to listen to music.
Offline playback.
Keep music in unlimited quantities.
Saves battery power on the Android device.
Downloading the whole album in one load.
Possibility to synchronize with an existing collection of songs.
Different genres from hip-hop to country.
Excellent sound quality.
Each album has a cover and information about it.
Playlists can be customized.
Convenient search by genre, album, artist, song.
Get it on Android
Skull Mp3 Music Downloader Pro
This application is an excellent resource for downloading music to the Android device.
Skull Downloader is designed to download music tracks to your smartphone with the Creative Common License. Excellent design, simple and intuitive interface – that's what users like this application for.
The main functions of the application:
free downloading mp3 music;
management of the library of songs;
save tracks to your device's flashcard;
ability to set a melody as a call.
The Skull Mp3 Music Downloader Pro is a convenient search and download of your favorite tracks in a matter of seconds!
Pep MP3 Downloader
Pep! Mp3 Downloader for Android allows you to find and download mp3 music directly to your phone. This is the evolution of the original application for Symbian released in 2009, but with more features.
The application is in constant development and receives new updates.

Features:
Free and without advertising.
Holo interface for full integration with Android 4.
Adapting the interface to the screen orientation.
Representing search results in an "infinite list".
Streaming playback (pre-listening to song fragments).
Excellent quality of each mp3 (bitrate).
Background downloading of several songs at once.
Status notification system for each download.
Download history, allowing you to have full a control over downloaded melodies.
Ability to set any download as a ring signal.
Ability to share downloaded melodies via Bluetooth, email, etc.
Timely system of alerts for application updates.
The choice of any catalog to download (including an external SD card).
Integration with Shazam and SoundHound (using the "Exchange" option).
Amazon Music
Enjoy a new utility that will allow all users who installed it to download music to their device from the Amazon resource. Downloading your favorite music has now become much more convenient because you can download entire playlists. All musical compositions are divided into categories and subcategories, you can find the interesting one by choosing the direction of the music or its performer.
Features:
Millions of quality mp3 files.
Fast access.
Ability to work on all platforms.
The ability to download music to a memory card.
MP3 Hunter
MP3 Hunter is a multifunctional utility for downloading and listening to MP3 tracks. The program allows you to search by artist, song title or music genre. Save your favorite tracks and listen to them at any time for free and without an internet connection.
Features:
Quick and convenient search for your favorite music.
Clear management of the application function.
Consumption of minimum battery resources.
A huge number of musical compositions.
iTube Music
iTube Music is a very compact and useful program which allows you to listen to music and load audio/video files from Youtube while minimizing the Internet traffic. In addition to huge savings, the application allows you to switch quickly from the official YouTube application to play your favorite tracks in the background. Support for different media codecs (m4a, webm, mp3, mp4, flv, opus) and different types of processors.
Features:
Quickly and easily upload or listen to music from the YouTube app and the browser through the "share"/"open with" menu.
The ability to load video files from YouTube in different resolutions.
Easy control of the player from anywhere.
Create an offline playlist, mix the tracks in the playlist.
Convert (background) to mp3 320 kbps or webm.
Audiko Ringtones
Our mobile device "talks" with us with different sounds – these are notifications, messages, and most importantly the ringtone. Unfortunately, melodies quickly get bored, they want to be replaced with something fresh. The Audiko ringtones is a free Android application that contains a huge range of music and system sounds. You do not need to search for new tunes on the web or cut ringtones yourself.
Everything has long been done by the creators of this convenient and useful mobile program. You can listen to music directly from the application, and you can download your favorite ringtones to your device! You will have a unique opportunity to find quickly the desired track, if you are not sure about the choice, check the "New" section!
Every day, the base of the Audiko ringtones on Android is replenished with fresh tracks, there is so much choice that everyone will be able to find a melody. Very convenient and simple search system, you can view a large number of music genres and directions. There is pop, rock, blues, metal and even ringtones from advertising or from serials!
Everything will be found! The Audiko ringtones is a world-famous music community, the most popular, favorite and famous music is concentrated here. This application has already been installed by more than 2 million people around the world because you can download the Audiko ringtones for free! To change the ringtones, the sounds of SMS messages, alarms, and other signals is now even easier. Choose the ready-made melodies from the collection or create your own unique composition from your personal library, marking the fragment you liked.
In the application Audiko ringtones, there is a large selection of foreign tunes. Listen to the hit parade of the best melodies and collect your own music library. In addition, in the catalog, you will find the sounds of notices of famous brands of mobile devices, such as Nokia, LG, iPhone, Android. In other words, the choice is huge, and every day new compositions necessarily arrive.
Do not forget also about the excellent quality of the offered melodies, your ringtone will sound qualitatively, loudly, without interference. Use the convenient tool, change the boring sounds even every day, most importantly, do not forget to download the Audiko ringtones for free and without registering on our site! Make your device unique, fill it with a new unmatched sound!
Get it on Android
BitTorrent Pro
BitTorrent Pro – Torrent App is an official client, one of the most popular programs, allowing you to download any files from torrent trackers. Now, to comfortably download movies, music, games, programs and other files, you do not need a computer. It is enough to have an android, and an Internet connection. Go to your favorite tracker, download the torrent file, and load without any restrictions!
The functional of the program contains all the available developments available in the computer version. Immediately after downloading, the BitTorrent Pro-Torrent App can play media, search for torrents directly from the program interface, configure boot parameters, speed, and storage location, queue and rules, schedule, set power-saving settings and other features that allow you to download comfortably any files of different sizes and formats.
Beautiful design with the simple execution, convenient navigation and an abundance of settings will help you adapt to different gadgets, the Internet connections, the user desires. For convenience, there are different ways of notification, and the mode of saving traffic will allow you to spend a minimum, getting the maximum. Now, finding and downloading the right files will be comfortable and fast for you.
Features:
Beautiful and easy to use interface.
Ability to use only Wi-Fi network to save mobile traffic.
Convenient access to the music and video catalog.
Integrated audio and video players.
Select the location of the downloaded files.
The absence of any restrictions and advertising.
Get it on Android
Download Manager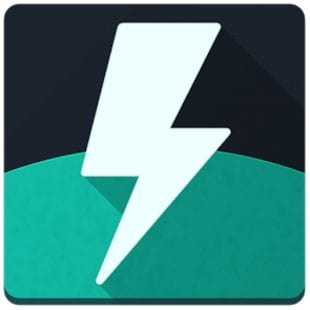 A simple but functional download manager on Android, which allows you to upload one file into several streams.
Features:
Download files in parts in parallel to increase the download speed.
It's easy to launch the download from your browser or email client using the standard Android "Send" menu ("Share"). Or manually specify the download URL.
Resume interrupted downloads when the connection is broken.
Restore the boot state even after the application has been forced to close (due to lack of RAM for example).
Ability to check MD5 amounts.
Support for downloading large files (2GB or more).
Support for authorization based on HTTP BASIC or DIGEST authentication.
Simple and intuitive interface.
Get it on Android
Turbo Download Manager
Turbo Download Manager is one of the best download managers for android. You can upload files of any size, as much as the memory capacity of your device allows. The download manager has the following functions: start, pause, queue, resume and restore. The app supports Dolphin, Firefox, and other browsers. After downloading the file, the application reports this with an audible or visual signal (it is set in the settings). The application has the ability to create up to 10 parallel streams per load.
A clear advantage is the temporary suspension of downloading, as well as changing its priority. In addition, it supports the resume of files after the smartphone is rebooted. The program can run in the background.
Get it on Android
VidMate
Vidmate is an application for the Android operating system that will allow you to download photos, music, and videos from the popular services that do not provide such an opportunity. The list of services with which the Vidmate can work is quite extensive. The program perfectly copes with downloading multimedia files from YouTube, Facebook, Vimeo, Dailymotion, Instagram, SoundCloud, Tubmlr, Vine and other resources.
To establish the official applications of the above social networks and video hosting services is not be needed. The Vidmate does not integrate into third-party programs, but only works with mobile versions of services, launching them in a "proprietary" browser.
To work with the application, you must select the resource from which you want to download the multimedia file, find the desired video/ image/song by searching (or logging into your account), then click on the download pop-up button, select the quality and specify the folder in which the file will be saved.
The Vidmate will remember the parameters you selected to offer them the next time you boot. Also, the application saves the history of all the operations performed.
In general, we have a rather advanced boot loader that supports downloading in several streams, automatic resumption after interrupting the connection and even knows how to load subtitles to clips in the selected language. It also knows how to automatically copy a direct link to the file when downloading and to notify the user about new music/videos using pop-up notifications.
TIDAL
TIDAL is a streaming music player that is promoted by such artists as Beyonce, Daft Punk, and Nicki Minaj. It presents itself as a real and good alternative to such giants as Spotify and Pandora.
The functions of the TIDAL are the same as those of the two above mentioned services. In fact, the application interface is suspiciously similar to Spotify. After registering in the application, you can listen to any music from the most popular artists today.
In addition to high-quality audio, the TIDAL offers more than 75,000 music videos without ads and in HD quality. Another interesting feature of the TIDAL is that the application includes articles about artists and their CDs that may be of interest to fans.
As with all similar services, in the TIDAL you can listen to any music offline. You will only need in advance, when you have an internet connection, to download it.
The TIDAL is an interesting alternative to other music applications. The application is supported by several well-known artists and it ensures that all the money received by the application will be in the pockets of the performers themselves.
Get it on Android
Loader Droid download manager
To all users who often download programs, videos or music from the Internet, we recommend to pay attention to an alternative loader called Loader Droid.
The description of the program says that the Loader Droid is an advanced download manager for Android. And this is an absolute truth: the functionality of this application will satisfy even the most demanding user. It is very important that the program interface contains a detailed description of all its many functions, so it will not be difficult to deal with them.
The Loader Droid makes available to you all the possibilities, to which we are accustomed for many years of use of the best desktop download managers. Including:
t

he ability to resume downloading files if it was interrupted by the server or because you had a connection disconnected;

a

utomatic interception of links from the browser or any other application;

t

he ability to add links in manual mode;

l

oading in several threads, which sometimes significantly speeds up the process;

r

egulation of the connections used for downloading;

s

ubstitution of the User-Agent will help you to deceive the limitations of some servers;

a

utomatic sorting of downloads by category will not allow confusion in a large number of past and current assignments.
Especially we want to note the presence in the program of the built-in browser, which is useful to you if the site does not immediately give a direct link to the file or requires authorization to download. In this case, you need to send the link not directly to the Loader Droid, but select the "Open in the Loader Droid" option in the "Share" menu. This feature is also useful for those users who use a browser that does not support the interception of links.
As you can see, the program has everything you need to download content from the Internet. And if you still do not have something, the Loader Droid supports the installation of plugins, with which you can implement, for example, the downloading of music and videos from the social networks, videos from YouTube and so on.
Get it on Android
Download Blazer
Download Blazer is a free distribution program that allows you to download different files on devices running on Android OS. The application has the ability to download files after a connection failure and download a different type of data. The utility displays the download speed and the percentage of the downloaded file.
This utility is a simple download manager for mobile devices. It does not have a large set of functions, however, it contains the most necessary tools to ensure fast downloading of different types of files, setting priorities, loading in case of a break or pause.
Since the application consumes a minimum of device resources, the battery charge is practically not consumed. However, the application is not sufficiently protected from programs that remove all tasks. To do this, you need to include it in the exceptions to this software. The free version of the utility has advertisements. To disable it, you need to purchase the Pro version.
How does the program work?
The program is able to download files from different browsers. However, with the standard method, you need to copy the download link to the clipboard, launch the application, click on the "+" icon, then click Add Download and Save Download. After that, the download will start.
Features
The application has the technology to accelerate the download. In addition, it is possible to restore the download after a connection failure or pause. Also, you can set the order for downloading. There is the ability of the application to download any type of files. The utility is able to display the download process. In addition, the program shows the remaining download time. The information about the download speed is provided.
Advantages and disadvantages
The advantage of the application is that when creating a new download, the link immediately gets to the clipboard. From the negative points, it is worth highlighting the presence in the program advertising. Also, the application allows you to download only one file at a time. In addition, the functionality of the program is rather limited.
In general, the Download Blazer is a fairly simple but useful application for downloading files to Android. The set of program functions is not very large, however. This does not interfere with the main task.
Gaana
A good free application that allows you to download music to the Android device. In order to save music from the application, you first need to subscribe. However, you do not need a subscription to listen to music. The interface of the program is simple and beautiful, for you the access to more than 10 million different songs is open. In the app, you'll find the ready-made playlists according to the genres of music. However, you can also create your own playlist at your discretion.
Get it on Android
4shared
4Shared Music was created for those who cannot live without music and does not want to be distracted by anything while listening to it. After installing the application, you can easily get an access your favorite tracks on the 4shared website. Save space on your device – listen to music online. Be sure that your playlists are safe and available from anywhere.
Using the 'Search' function, you can find mp3 files that you like, and add them to the playlist of the 4shared Music application. Do not need to search the songs every time you start the application. Just create a playlist, add your favorite tracks and listen to them at any time using the 4shared Music. Moreover, you can download music to the application from your Android device.
With the 4shared Music app, you get 15GB exclusively for music storage. Download, add your favorite music files and make your life even more enjoyable with 4shared!
Features:
You will need a free 4shared account, which will not be difficult and time-consuming (20 seconds inside the program).
A 15 gigabyte of cloud storage is confirmed via an e-mail account.
You can download music to the internal memory of the device and to the 4shared server.
Omega Mp3 Download Free
Omega Mp3 Download Free is an excellent solution for finding music and downloading it to the Android devices. Here are some functions that you can find in the application:
search for free songs;
playback and downloading music in mp3 format;
listening to songs in the background.
The program works with 3G/4G and Wi-Fi.
Akazoo MP3 Downloader
Akazoo MP3 Downloader is one of the popular applications for Android in the category Music and Audio. The mobile applications of this plan really simplify our daily life. This application is actively used on smartphones, tablets, other devices, has a fairly broad target audience and is distributed almost all over the world.
The Akazoo MP3 Downloader is unlimited music available through the social networks. With this application, we can quickly find and download MP3 files on your Android smartphone or tablet.