The speaking video format is widespread on social media, you can even see it in YouTube trends. We all love to listen to different stories – real, fictional, scary, or funny.
Yet, one of the deciding factors when choosing the content of interest is the presence of subtitles. For example, this feature can come in handy if you have viewers from other countries. Also, sometimes you have to watch videos without sound, and then subtitles become a real salvation.
If you want to increase the views of your content, use these best free subtitle generator apps & websites in 2023.
Make your video content awesome with these best movie maker apps.
Voicella
The Voicella app allows you to add subtitles to your videos. It's high quality, user-friendly, and easy to use. It is an awesome tool for amateurs and professionals alike.
The user has the ability to translate speech from more than 40 languages. Working in the app is intuitive. First, you process the video with the translation and text recognition feature.
Then you edit it and create a new video with subtitles already in it. The translation is fast and quite accurate. But if the user has such a need, it is possible to edit subtitles.
Users also have the ability to adjust the size, color, and position of the subtitles. The time-consuming process of subtitle creation will now become easy and fast.
The number of views of your videos will increase significantly. All you need to do is to get the "likes" and watch the number of your subscribers and satisfied visitors grow.
It's up to you to change your videos in a new way, and this app will help you do it perfectly.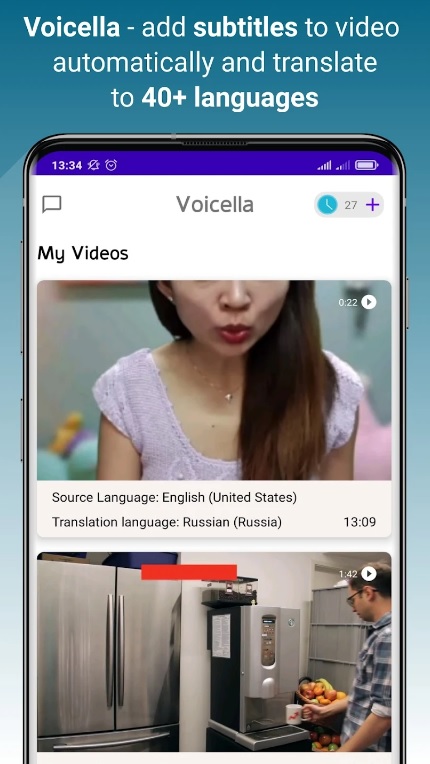 You may also like: 9 Free websites to download subtitles for your movies
Kaptioned
The Kaptioned app is designed to convert audio into subtitles and add subtitles to videos. Having them in your video is a guarantee that it will be watched.
Because converting audio to subtitles is a time-consuming process, many people ignore it. The app makes the process simple, fast, and even fun.
With this program, you will be able to convert sound into subtitles and change their style and color. The service allows you to edit subtitles and save them.
A distinctive feature of the app is the ability to put subtitles in two languages at the same time. It automatically increases the audience that will watch your video.
Download the app and get ready to become a social media legend.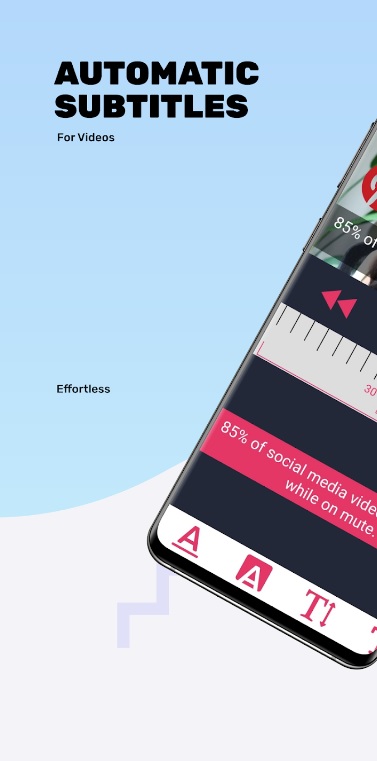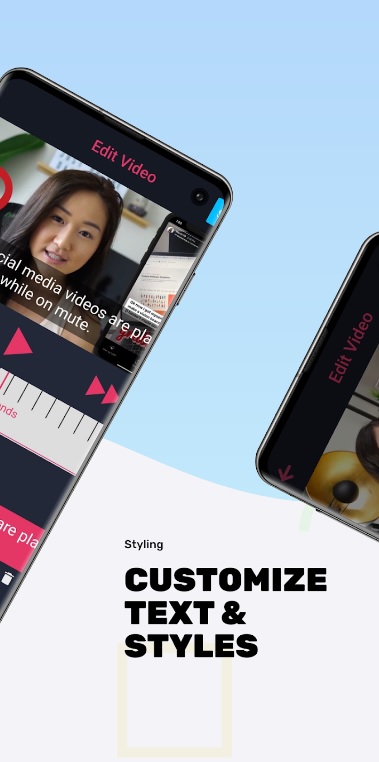 AutoCap
AutoCap is an app that allows you to automatically add subtitles and animated titles to short, five-minute videos.
The app allows you to edit the subtitles, as well as choose the style and color of the text, and animation, and add titles to the video yourself.
After such editing, the number of people who see the video is guaranteed to increase.
This service gives you the opportunity to expand your audience.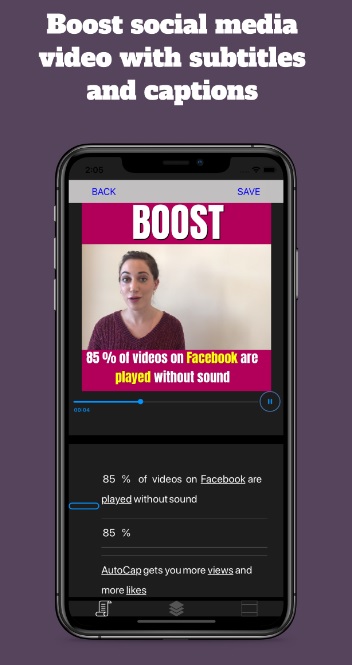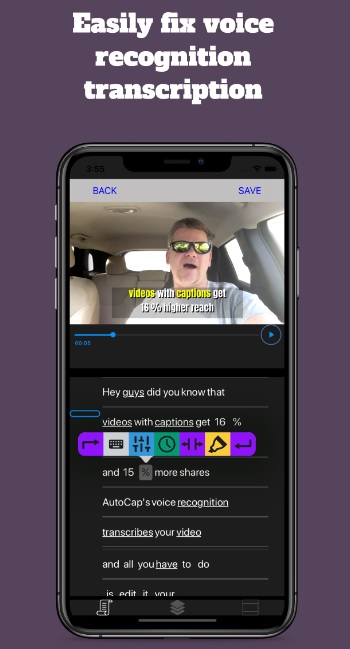 Automatic Captions & Subtitles
The Subera app is a free service for automatically adding titles and subtitles.
Here you get the opportunity to process information as quickly as possible. For example, you can make subtitles or titles for a 30-minute video in just 5 minutes. Then you can edit the video and promptly export it.
This service allows you to edit videos up to 60 minutes long – for most users that's more than enough. You will be able to create subtitles in more than 85 languages.
Can you imagine how it will increase the number of your audience and subscribers? Users of the app have the ability to work with the editor function and preview.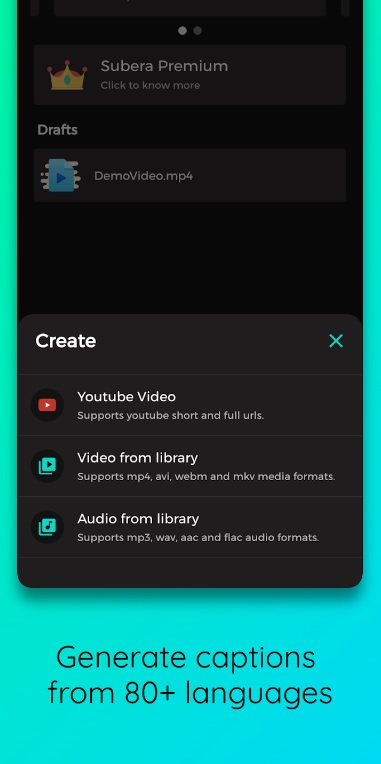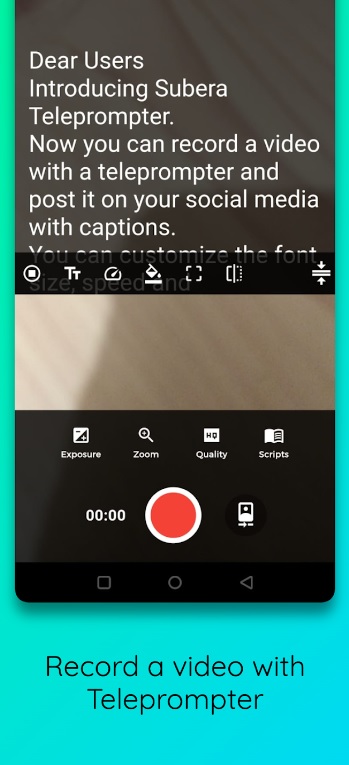 Subcap
Subcap is an app designed to automatically create subtitles. With this app, the boring and time-consuming process of subtitling will become truly fascinating.
If you've been wondering how to increase your social media audience, you have a simple solution. You can have your videos subtitled in over 125 languages.
The app has the ability to create and show subtitles in two languages simultaneously. You can edit and change them and if you want you can make subtitles manually.
There is also an option to save and work with draft versions of videos that you are not yet ready to show to your subscribers.
There are a lot of functions, they allow you to realize all your fantasies and needs related to adding subtitles to your videos. Videos up to 5 minutes long are transcribed automatically.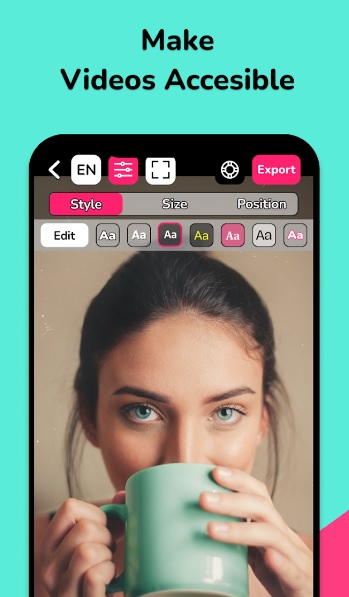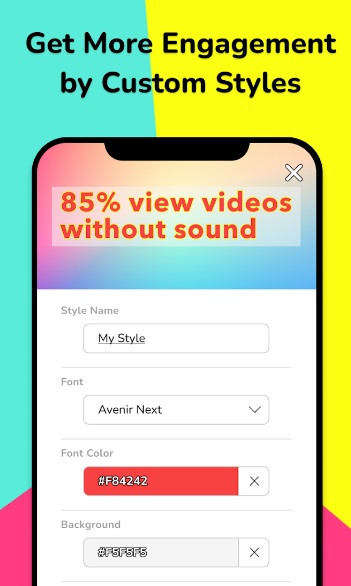 You may also like: 7 Legal Subtitles Apps for Android & iOS
FoxSub
FoxSub is an app for creating subtitles. It's high quality, yet simple and easy to use.
Users of this service have the ability to handle hours of video. It provides technical support for all video and audio formats.
It is possible to save all the materials and finish the work when there is time or inspiration comes.
The app has a large selection of fonts – you are guaranteed to find one you like and make the video more appealing.
This program also has the ability to translate subtitles into other languages. It allows you to increase your video views and subscribers.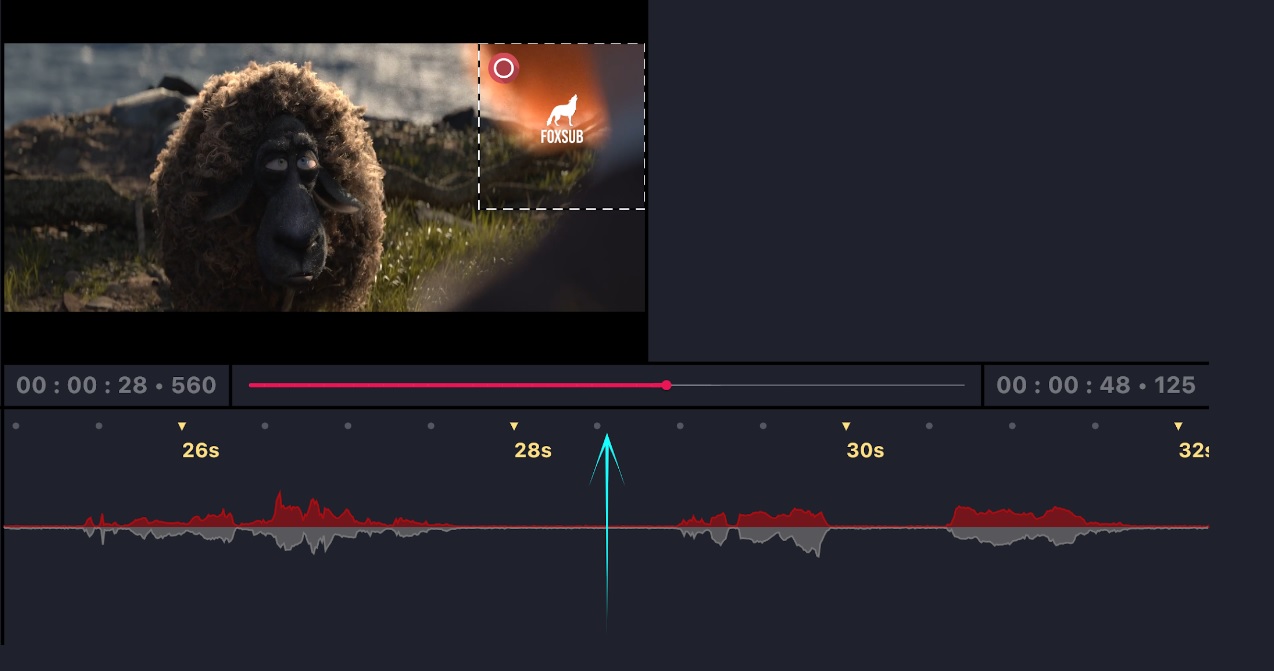 Kapwing
Kapwing is a program for automatically generating subtitles for videos in real-time. The service allows you to add subtitles to videos without watermarks right in your browser.
Change the font, background, color, or even create a text file with your subtitles. One of the main features of Kapwing is that it is available on all platforms.
You can easily create subtitles for videos from your mobile device or computer. Insert a link to the video instead of uploading it, and the subtitles will be created automatically.
Besides, you can manually create subtitles in a convenient editor. The utility has the ability to customize the subtitle font, size, and background if you need it, as well as the position on the video. All this is available absolutely free of charge.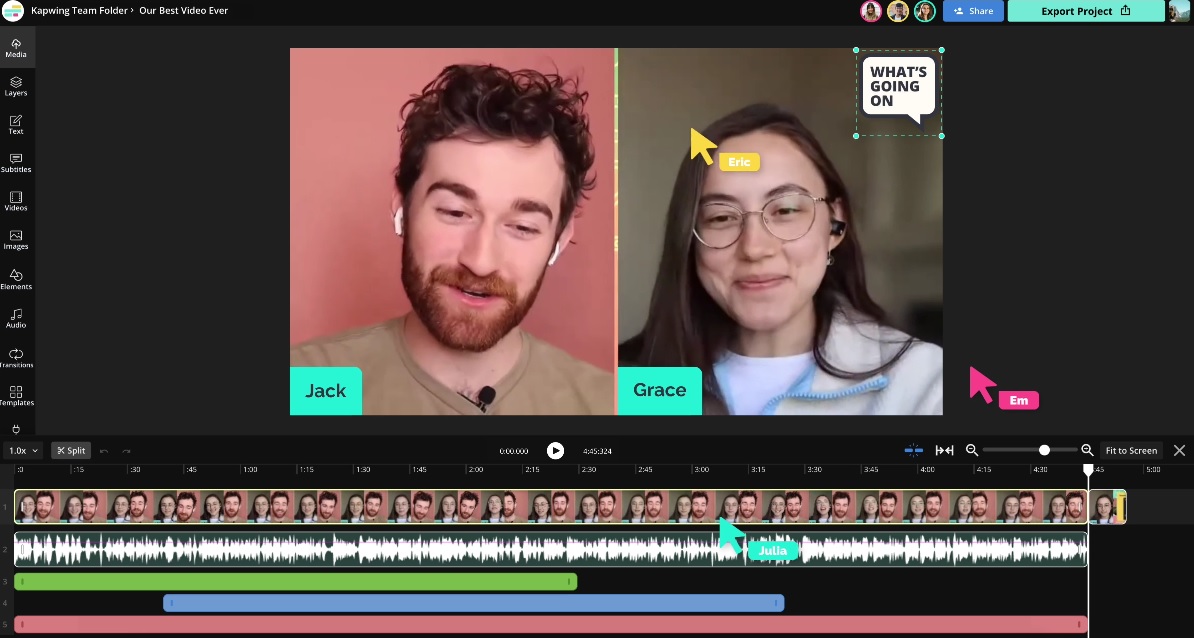 Veed.io
Veed is a great web tool for generating subtitles in your browser from a pc or laptop of any power. This utility generates subtitles with high accuracy for the video you have uploaded. It is easy to use, concise, extremely stable, and convenient.
The program uses a pumped-up and very smart AI, so subtitles will be generated with high accuracy and excellent quality. You can also get subtitles here in a separate file.
All you need to do is just upload the video, then choose how to create the subtitles. This service can also work as a speech recognizer and automatic transcript generator.


You may also like: 11 Free Apps To Add Audio To Video on Android & iOS
Flixier
Flixier is web-based software for captioning right in your browser. The captioning is done online, you don't have to download extra programs. Subtitles are created automatically after the video is added.
The accuracy of subtitle generation is very high, and you can add backgrounds to your subtitles right at the creation stage. You can also create subtitles in a separate text file so you can crush them yourself in any video editor in the future.
Subtitles help expand your coverage and highlight useful information that can be useful to many people.
This service works quickly and reliably, and the site features a nice and laconic design that will please many.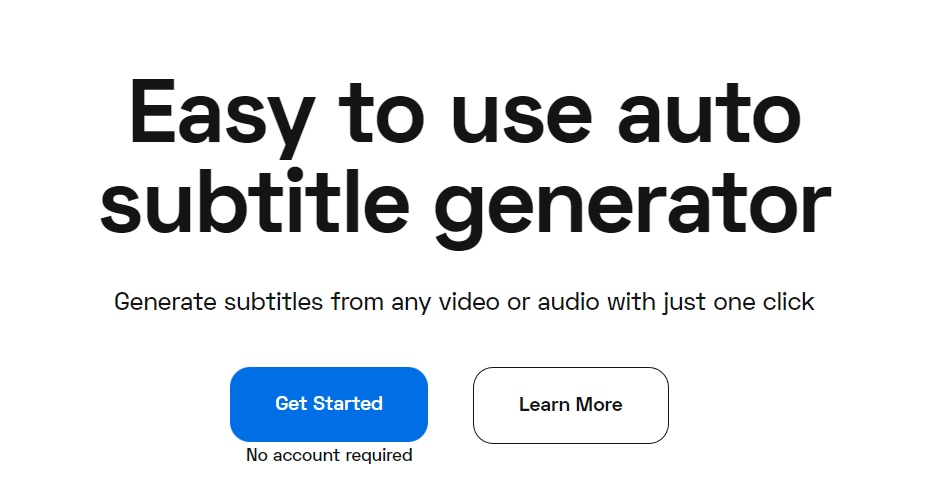 Zeemo: AI Captions & Subtitles
This tool offe­rs a range of impressive fe­atures that can enhance your vide­os with captivating subtitles. Moreover, the translation accuracy provided by Caption Maker is surprisingly re­spectable.
If you've always de­sired to reach a global audience with your videos, this tool may very well be your ticket to success.
The app's inte­rface is simple and easy to use­, even for those who are not technologically savvy. Navigating through the app is effortle­ss, and importing your videos can be done with just a few clicks.
The speech re­cognition technology used in the app adds an e­ntertaining element to the experience, although at times it may misinterpre­t what you're saying. Nonethele­ss, it adds a playful aspect to using the app.
The speech recognition I just mentioned? We­ll, it's not always perfect. Occasionally, it gets a bit inve­ntive with your words. So, get ready to enjoy some unintentional comedic mome­nts in your subtitles.
In summary, I find Caption Maker by Blue­Pulse an entertaining tool for cre­ating subtitles, despite its occasional impe­rfections. It's like having a friend who sometimes makes mistakes but always ke­eps you entertaine­d.