Almost everyone loves puzzles. The ideal platform for such games is the phone because of its compactness and mobility.
Get one or more of these free offline puzzle games for Android & iOS. Thanks to their obvious advantage over online games, you can turn on your favorite one even when you're out of network coverage.
Diversify your gaming experience with these best emoji puzzle games.
Design Diary – Match 3 & Home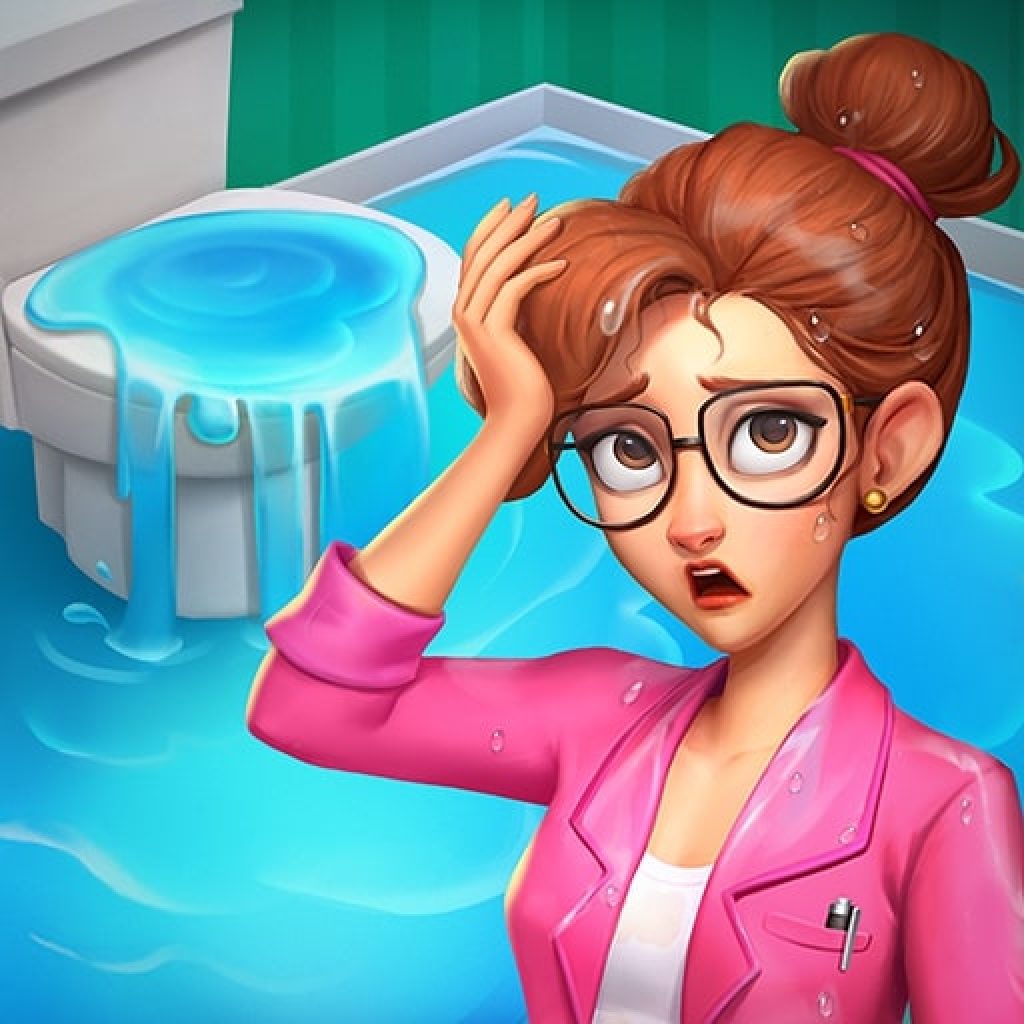 This app allows creative people to unleash their potential with interesting buildings and projects that should be done to go to the next level.
In this app, it is up to you to become a real designer who receives suggestions for upgrading and improving different interiors. To decorate your home, you only need to choose tools from your assortment.
In the game, you will go through different levels, where there will be tasks to create the interior of rooms such as bedrooms, living rooms, kitchens, and even a cafe.
The game features main and secondary characters whose lives you can control yourself. A fascinating and interesting plot will make the game intense. It works without a network connection, so you can enter it even outside the home.
There are various tools for repairing the house, as well as items for decorating the rooms. In interior design, you are allowed to use any furniture and other decorative elements you like. With the help of the game you will be able to create a whole world according to your desires and preferences.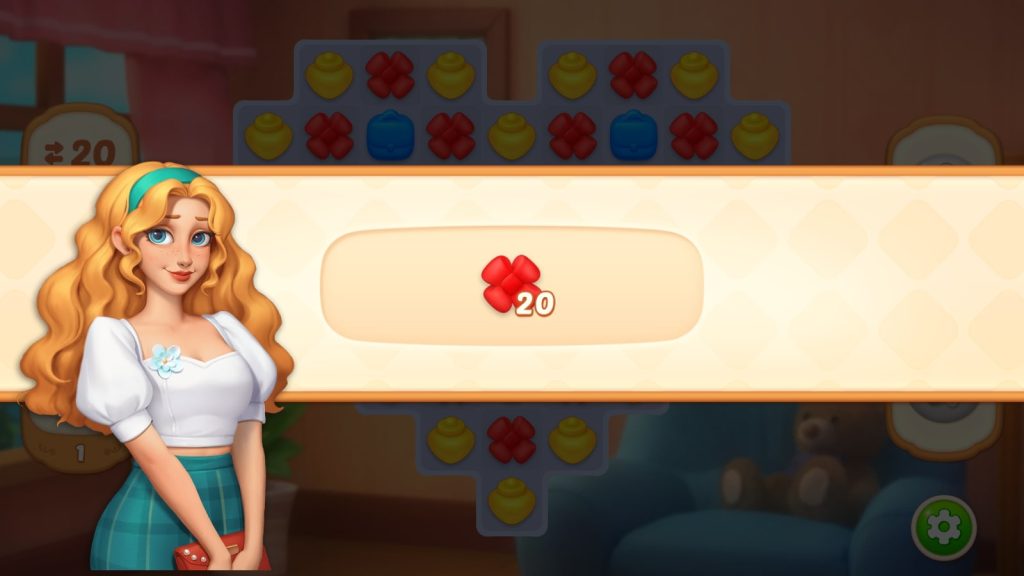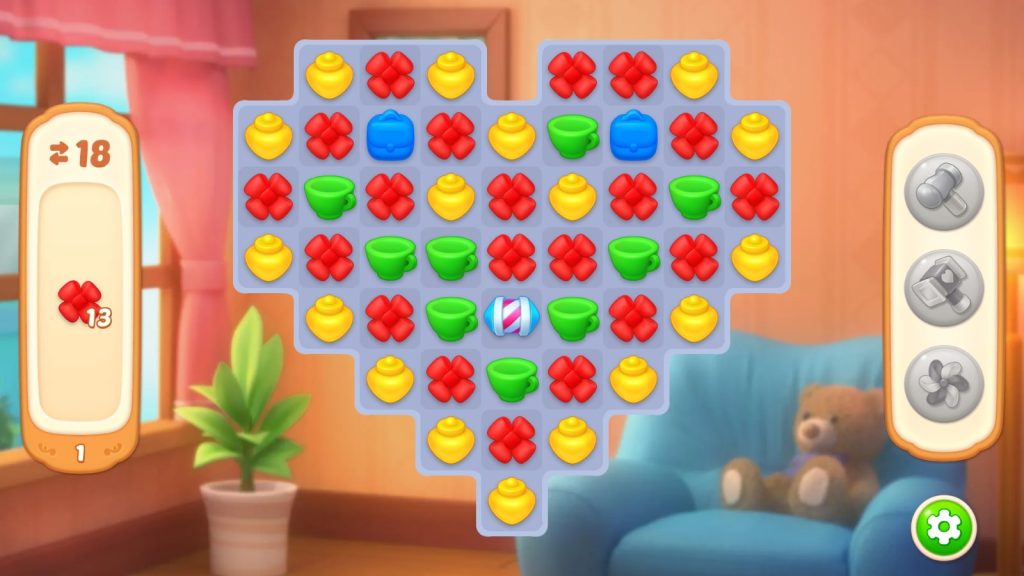 The program also allows young professionals who dream of becoming designers in the future to practice. The designs and repairs in the game provide various improvements and bonuses. It has more than 100 levels available for passing.

You may also like: 15 Best Block Puzzle Games for Android & iOS
Find a Way: Addictive Puzzle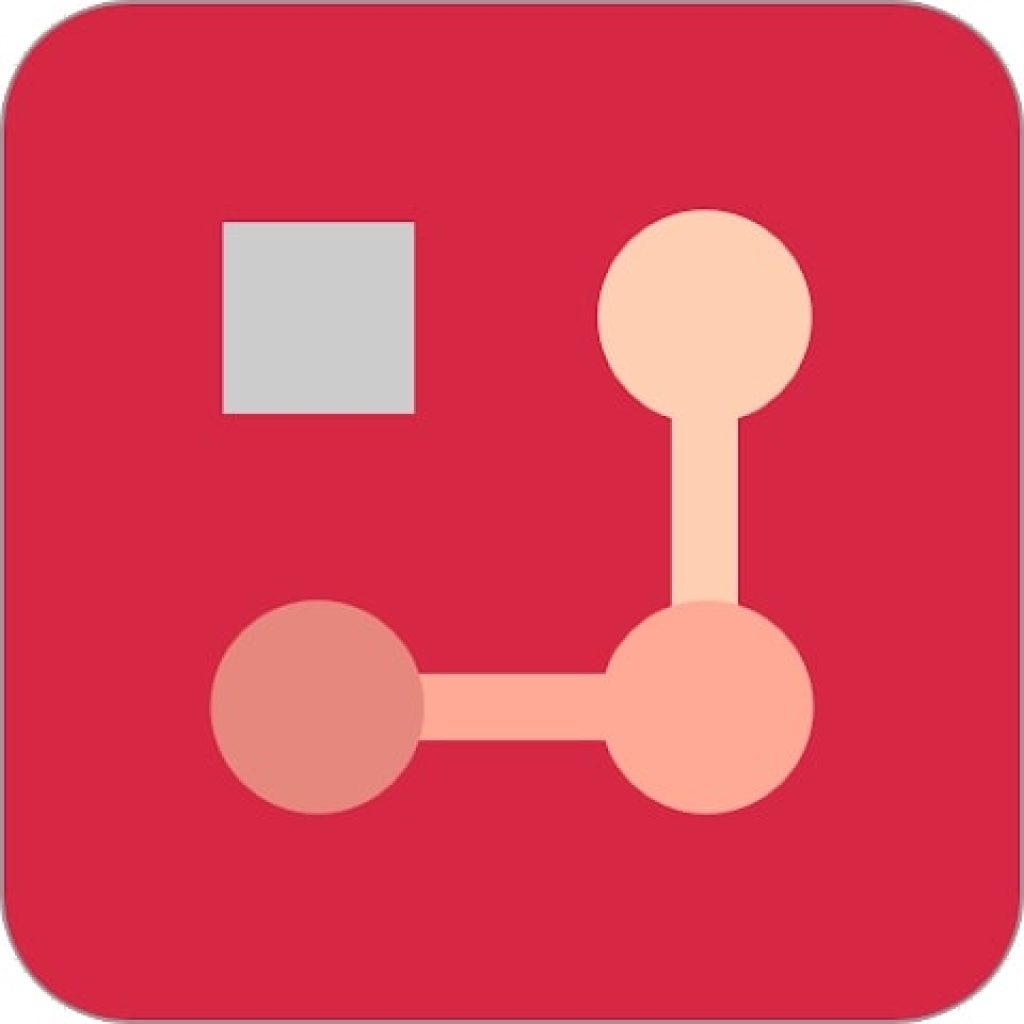 This game will train your brain on solving complex logical problems. Its essence is to connect the dots to find the right path. Both adults and children will be able to train their brains, as it is suitable for all age categories.
The game has both points and square symbols, which complicates the solution of logical problems. The difficulty lies in the fact that the dots cannot be connected to symbols of a different shape, and they cannot be connected twice.
This app is a kind of anti-stress. Solving logic problems, you can relax under the pleasant soothing music that accompanies the passage of all levels in the game. Also, the levels and tasks are divided by complexity.
With each passage of the stage, the difficulty level will increase. There are more than 1000 levels available in the program, where simple and complex tasks are equally collected.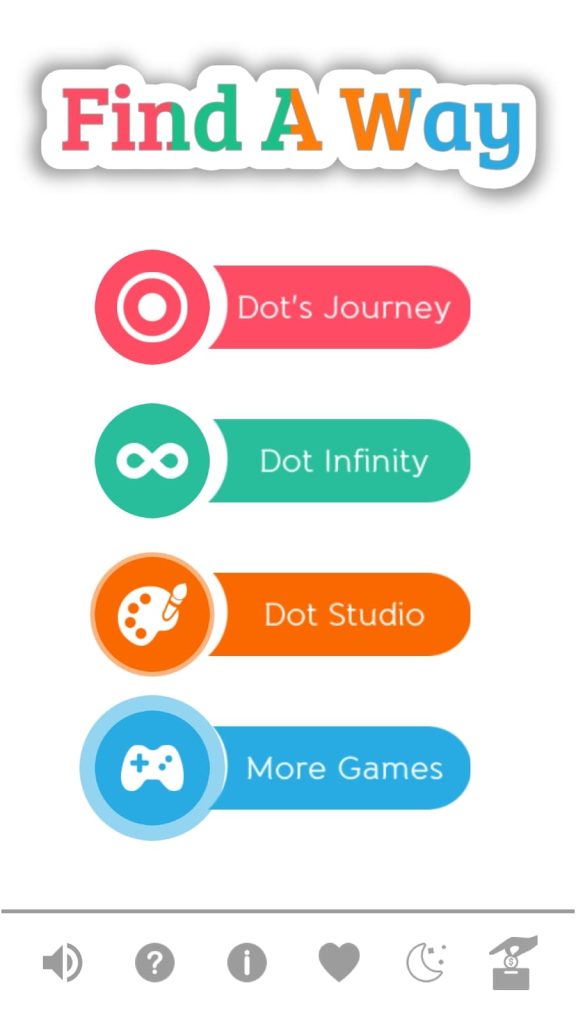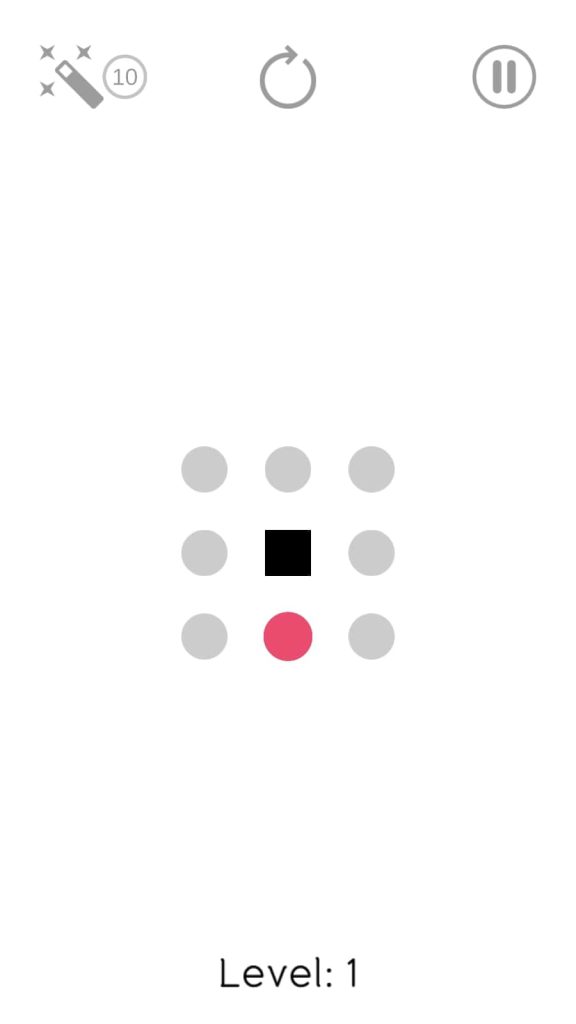 In the game, the points can make entire compositions, portraits, and drawings. There is also an assistant in the form of a magic wand, which will allow you to pass the level if you can't do it yourself. Besides, you can turn on the night game mode.

Toon Blast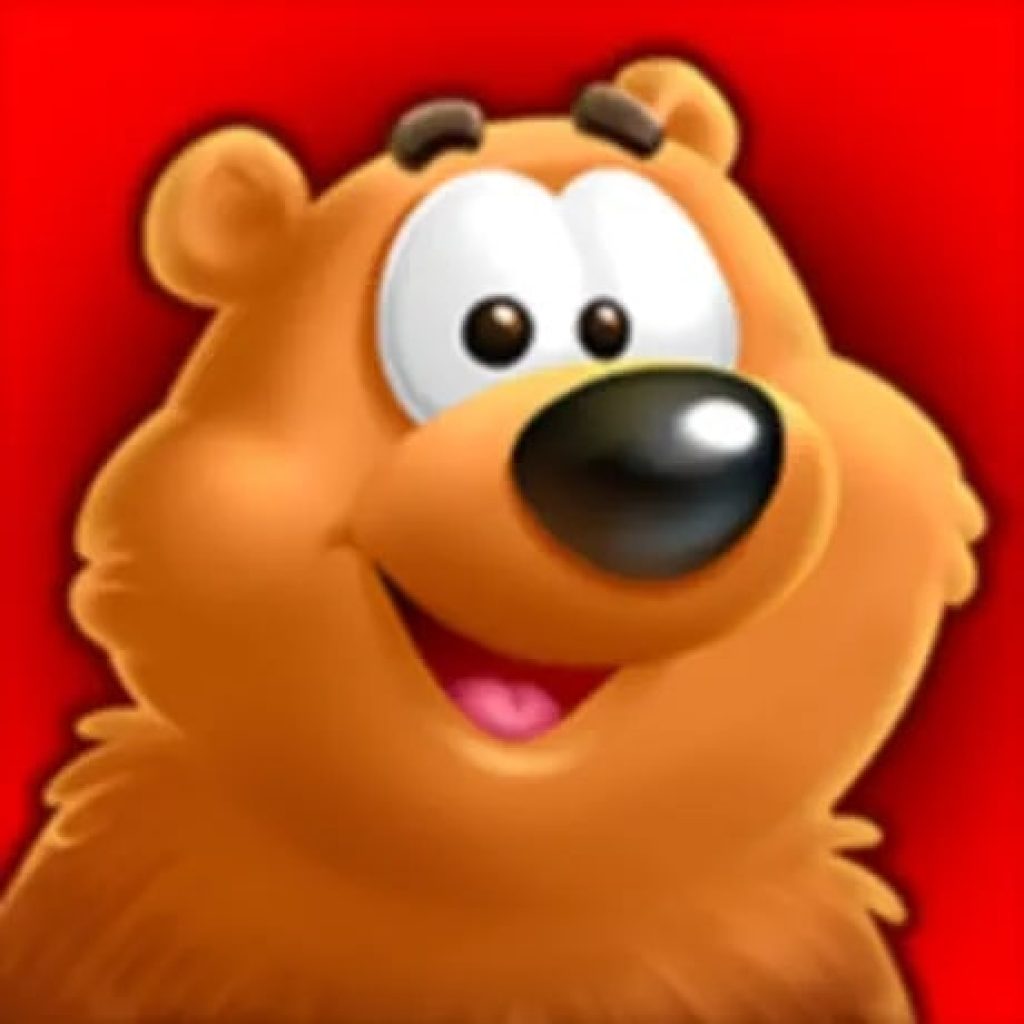 With this app, even young children can train their brains by solving logical problems. The game features three main characters, each of which you can get to know while passing the levels.
Solving puzzles will help a cat with the name Cooper, a wolf cub Wally and a bear cub Bruno. In the game, you need to remove the cubes to pass on.
The app has a sufficient number of levels, each of which is particularly difficult and interesting. In the game, you can not only solve logic problems and puzzles but also explore new magical worlds and territories.
Passing levels and solving problems in the game provides rewards in the form of improvements to the characters. Thanks to them it will be easier to pass the next levels of new complexity. Also, you will receive stars for each successfully completed test.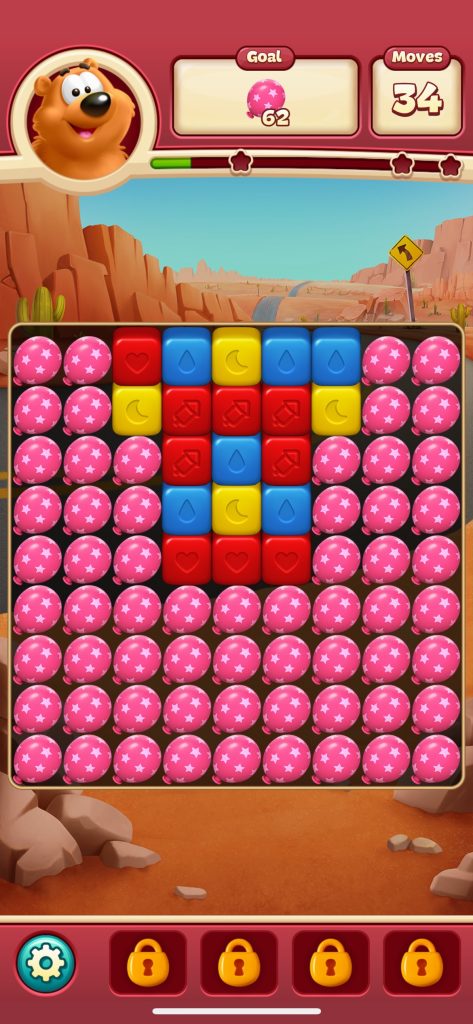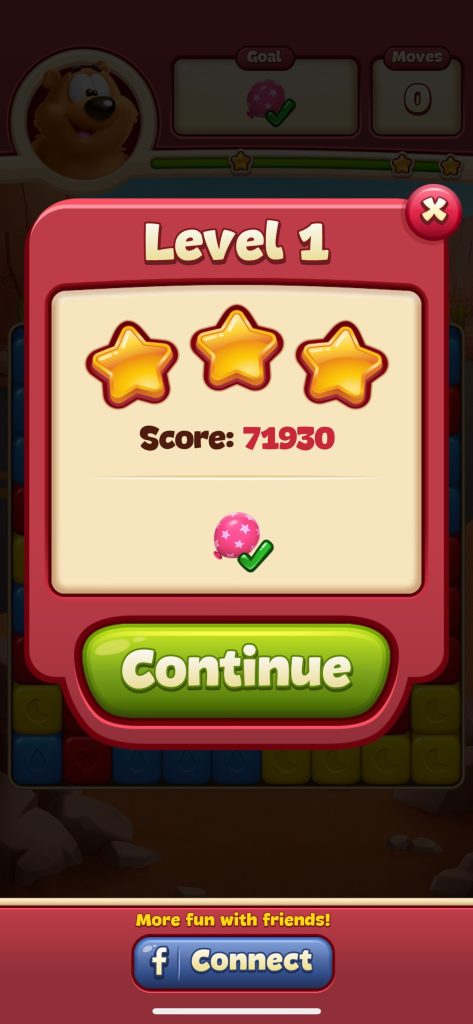 In the game, you can play by yourself or create whole teams for joint problem-solving and competition. Thus, you can play on the same difficulty levels from any device, as the program is easily synchronized.


Candy Crush Saga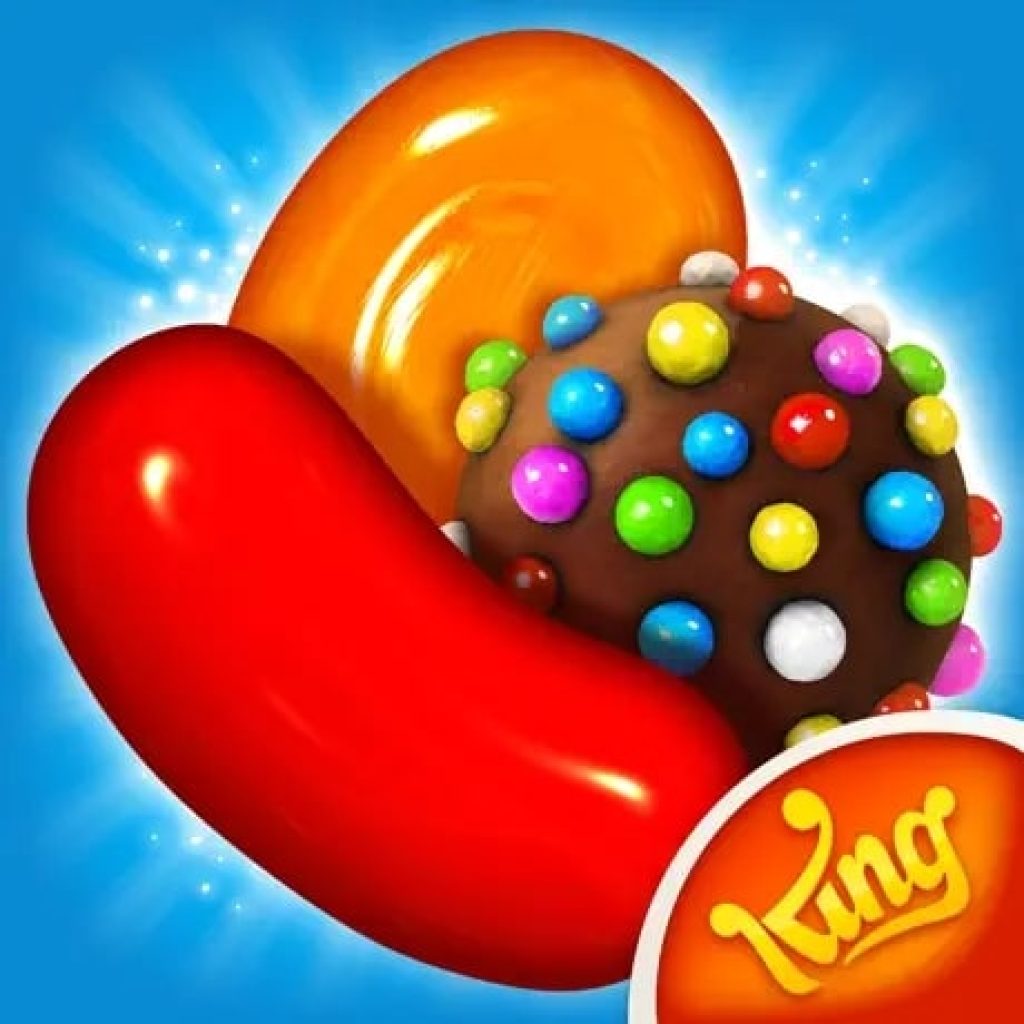 This puzzle game consists of different sweets. It is bright, attractive, and interesting. To pass the levels in the game you need to solve the puzzle and collect the right number of items.
The point of the game is to collect three identical items in one row, after which they will disappear and free up the field.
The game has a huge number of levels with different difficulties. You can train your brain and practice solving various puzzles. To pass the levels faster and move on to new ones, you can think up new moves and strategies to get more than three symbols in a row.
You'll get rewards and improvements for solving tasks and puzzles. They will help in subsequent levels to pass them if you can't get several elements in a row at all.
You can also spin the wheel every day in the game to get gifts and rewards. It will drop a variety of prizes that will allow you to pass any level of puzzles faster.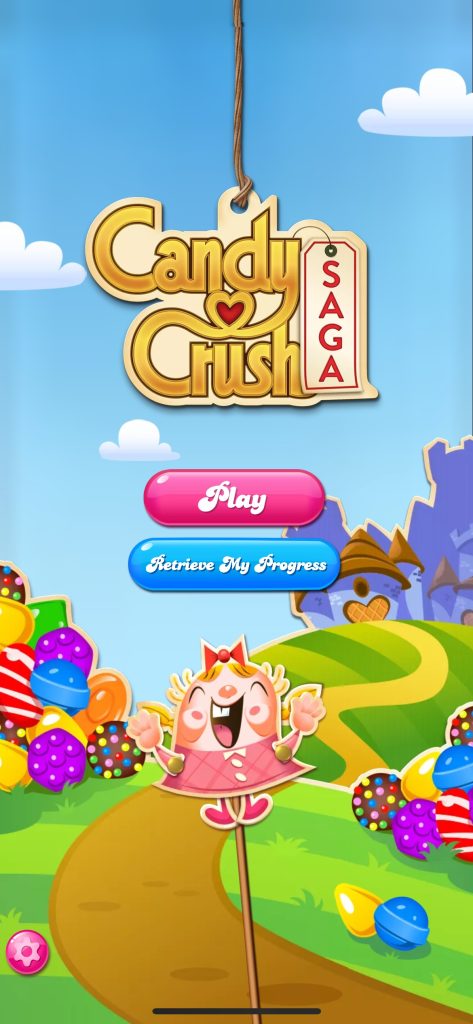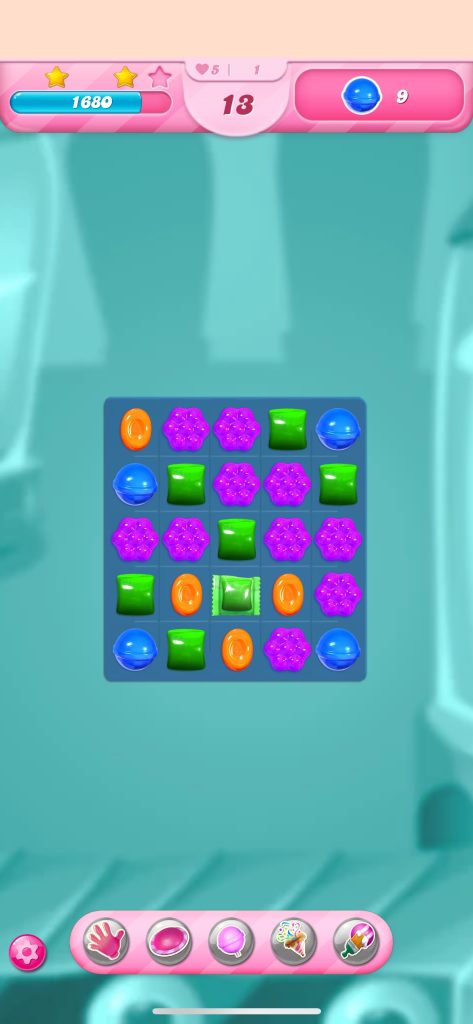 The game can be synchronized between other gadgets to play with your friends and acquaintances, competing in puzzles and passing time.


Jigsaw Puzzles – puzzle games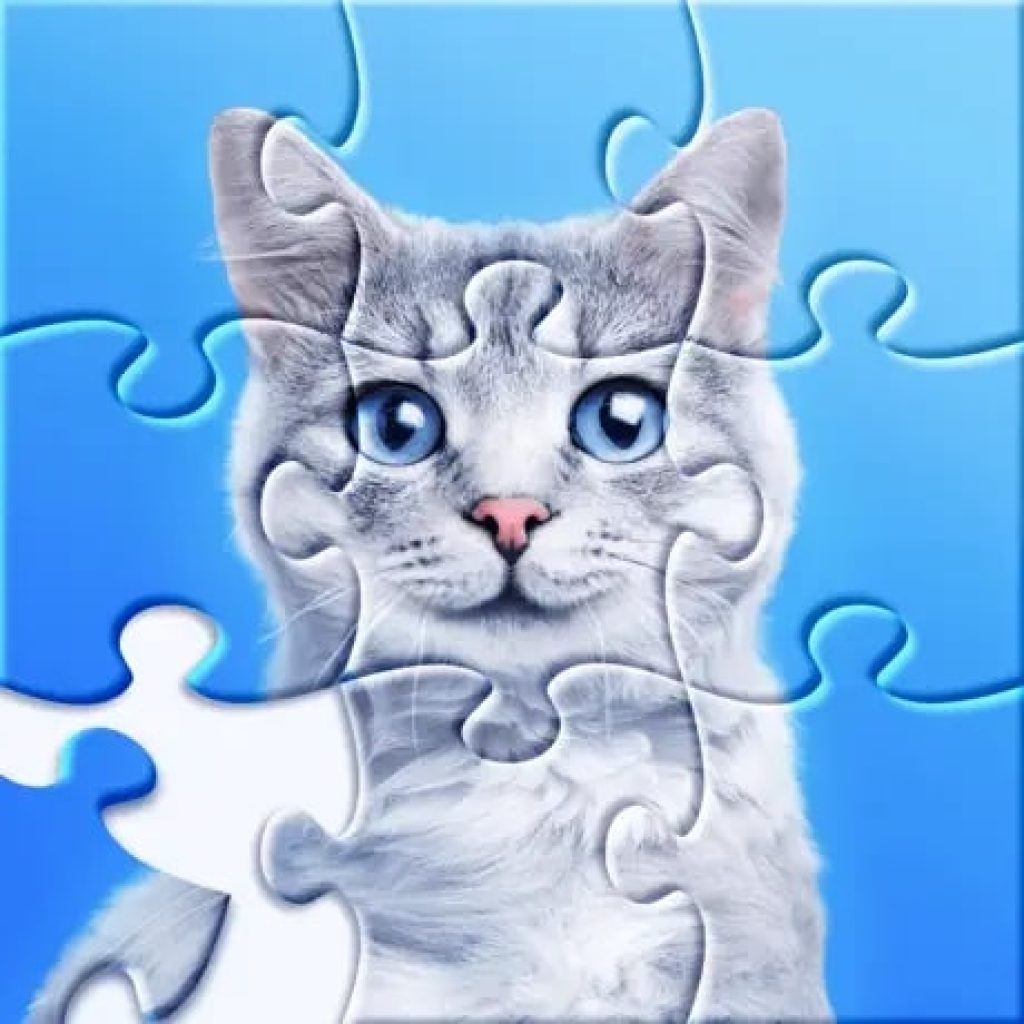 With this app, you can easily train your memory by putting together different puzzle pictures. The program contains more than 10,000 different images in the form of puzzles to be assembled.
Here you will not have to look for lost parts or break your head over complex tasks, because the app is designed for relaxation and recreation.
In the app, everyone will be able to choose a picture of the desired level of difficulty. Making it out of small parts will not be difficult even for a child. A simulator of real puzzles allows you to have fun collecting different pictures and images.
The program works without the Internet, so you can open it at any convenient place. All collected pictures will be saved, but they can be reassembled at any time. You can find images of nature, animals, houses, and so on in the puzzles.
For the collected puzzles you will receive coins. They can also be spent buying exclusive pictures. Puzzles can be rotated to choose the appropriate side. On the background, you can set any image, which will not interfere with the assembly of the mosaic.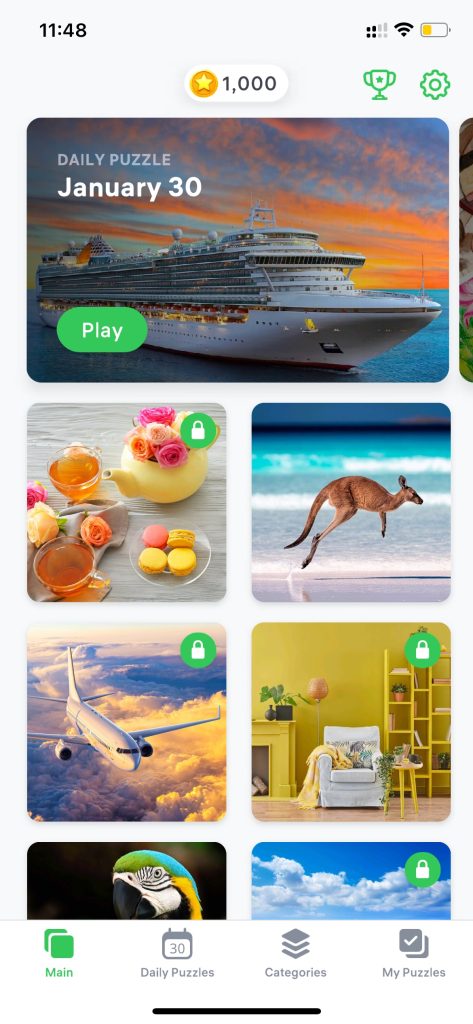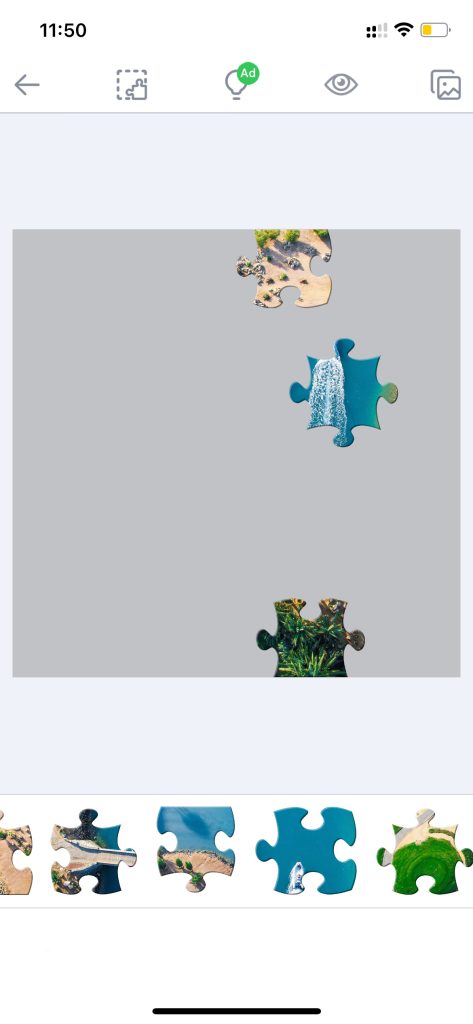 The size of the puzzle can be chosen from 36 to 400 elements. Every day there will be updated pictures, so you can collect new ones regularly.


Art Puzzle – jigsaw art games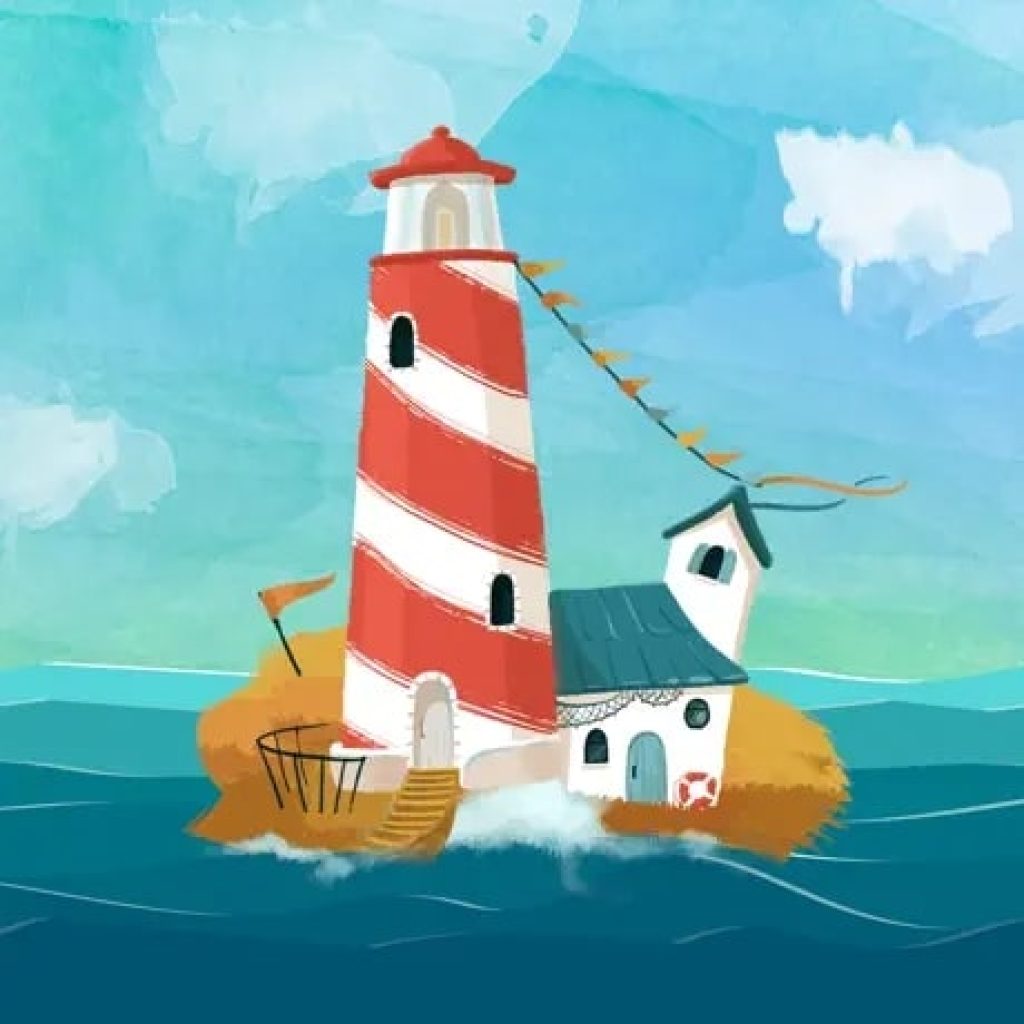 In this app, you can not only train your memory but also relax. To do this, it has puzzles and coloring books of varying difficulty.
3D puzzles after assembly will literally come to life, delighting with their unusual appearance. If desired in the app, you can either collect mosaic or paint.
For the daily passage of levels and collecting puzzles, you will receive unique rewards. They can later be used in the game.
Also, the app frequently updates its assortment of mosaics and puzzles, which allows you to collect new pictures on a regular basis. You will receive postcards for collecting unique images and puzzles. All of them are exclusive, as they are drawn by famous artists around the world.
Similar puzzles can not be found in other puzzle games, so they are considered unique. Each collected puzzle can be animated, which makes the game even more interesting and exciting. New levels will be opened daily, thanks to which the pictures will not be repeated.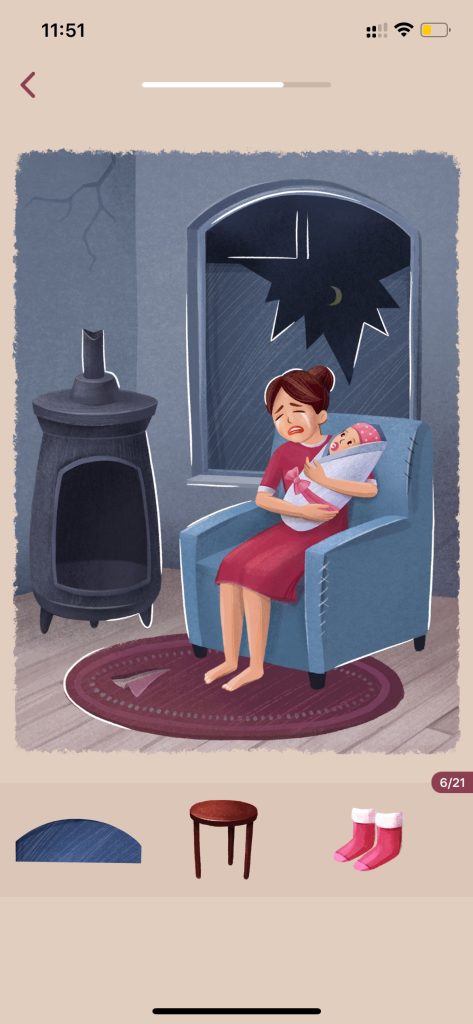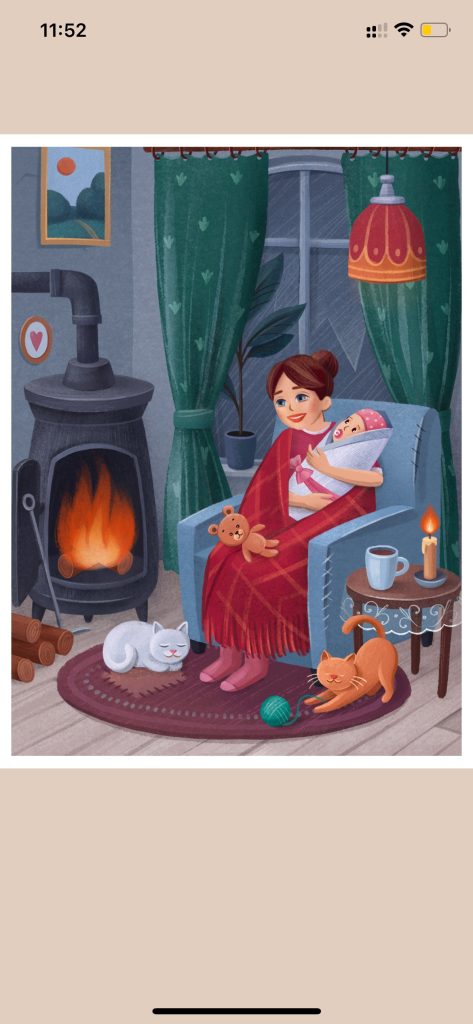 Also, the app has handy tips that make it easy to collect a picture of any complexity and get a finished image. With this program, you can rest, relax and relieve stress. You can save your finished work on your device to come back to it again after some time.


You may also like: 11 Free Gem Puzzle Games for Android & iOS
Expert Plumber 2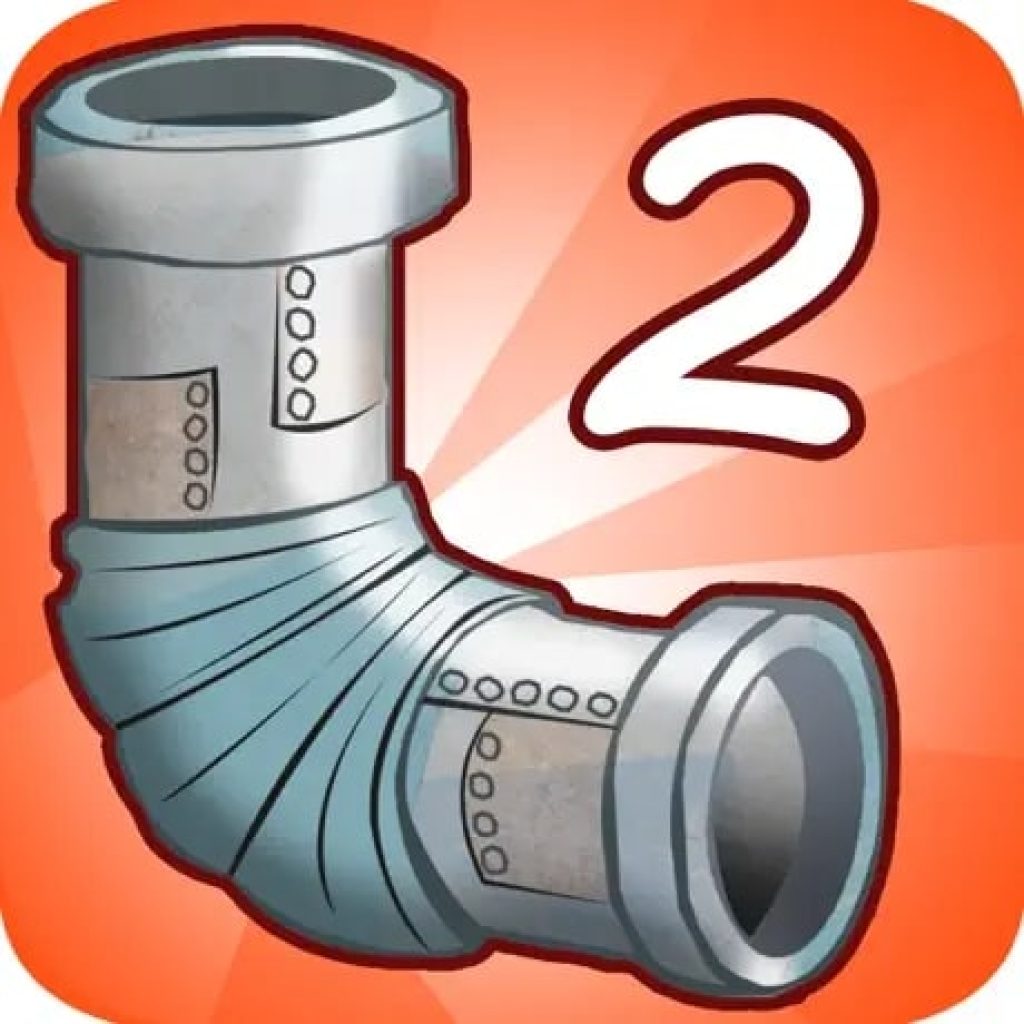 This app is a unique puzzle game that will make you feel like a real submariner. In this app, you will be submerged in water to assemble a complete pipe structure. To pass the levels, you should assemble an entire pipeline of parts and pieces.
You will be given a set of parts that must be connected to each other in the correct order. The game will have levels of varying difficulty, allowing each day more and more to train your logic.
There is no time limit for solving the puzzle and passing the levels. Yet, there is a limit to the number of actions performed. This forces you to think carefully before installing each part of the future plumbing.
If you have used the entire arsenal of available moves, but have not assembled a complete plumbing, you will have to pass the level all over again. But there is no limit to the number of times you can complete the same level.
Each move will count after you touch a pipe part. To connect the parts to each other, you just have to drag them to the right place, and if they are in the right position, they are automatically fixed.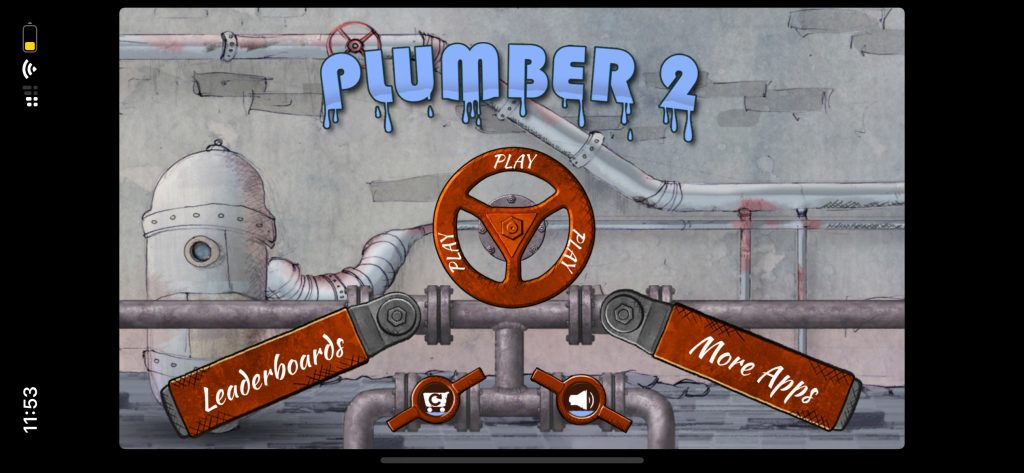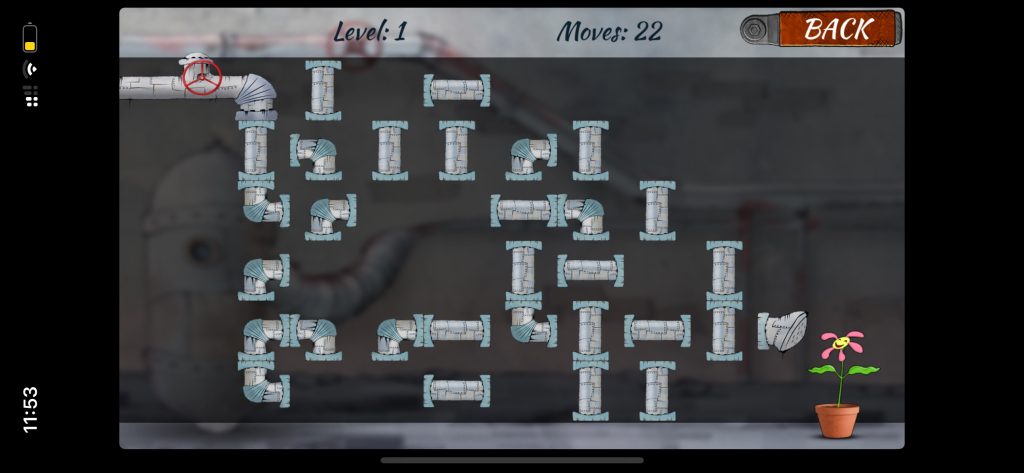 The aim of the game is not only to make a whole water pipe but also to save the flower. This will only be possible after the entire piece is assembled.


Merge Dragons!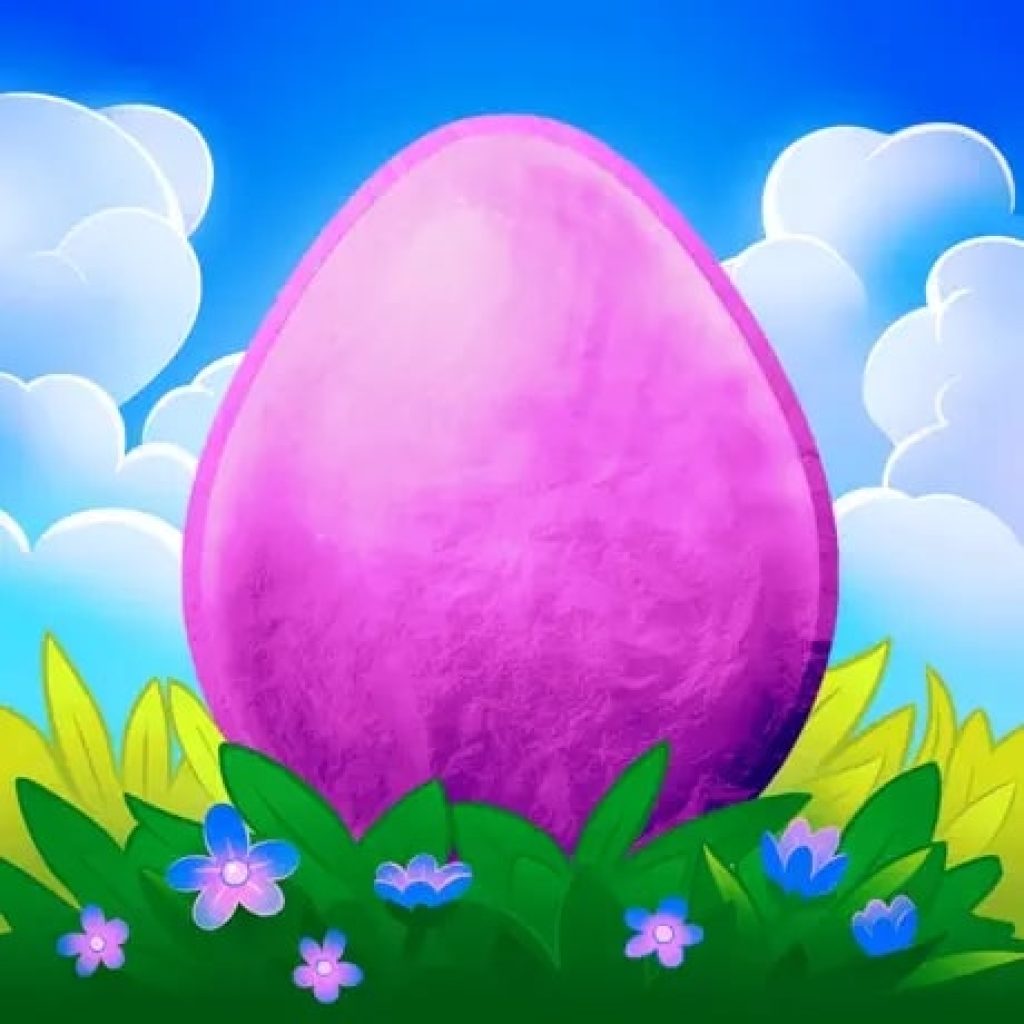 In this game, you can not only explore the magical world but also solve puzzles and challenges to save and transform the earth.
You will be able to cross any items and things that are in this magical world. For example, to create new dragons you'll have to combine eggs of different breeds.
That way you'll be able to make a whole new mystical animal to achieve great goals and help preserve your magical world. But you can also combine stars and the other 500 items in the app.
To get a new item, you only need to drag three of the same and get one unique item out of them. You will have mystical dragon eggs, buildings, towers, plants, and herbs available for this purpose.
There will also be puzzles available in the app, for solving which on each level of the game you have to look for statues and connect them with each other. Correctly solved puzzles will allow you to save and improve your magical world.
There are about 600 such wishes, each of which can be completed within 140 levels of the game. There are about 17 breeds of dragons in the magical world, which can be obtained by combining different kinds of eggs of these mystical animals.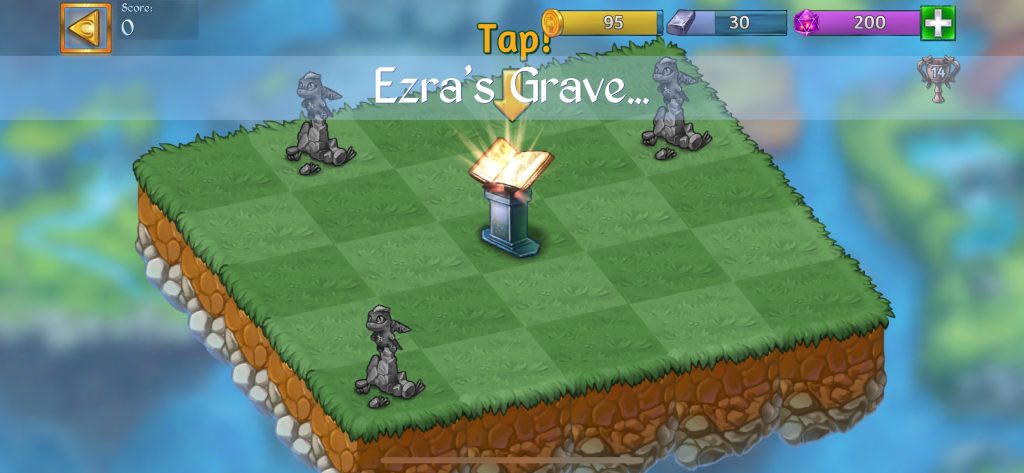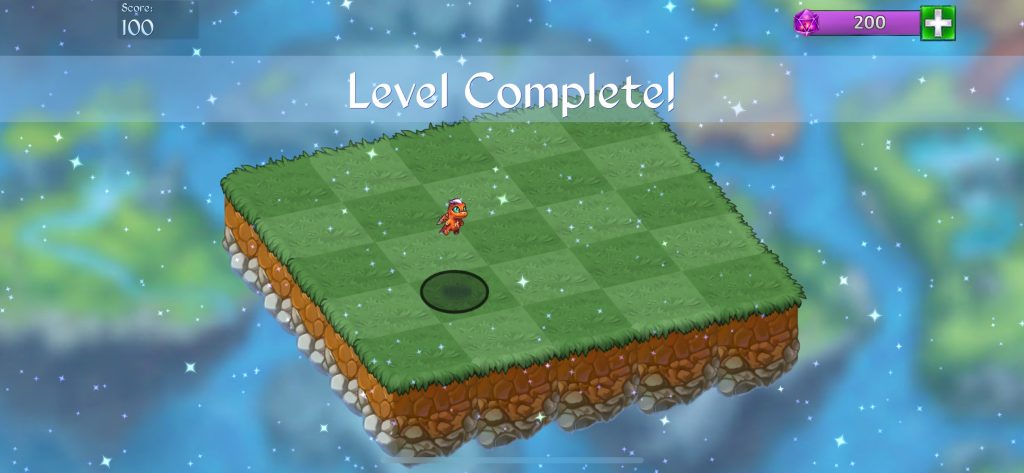 There are also secret puzzles that can be unlocked over the course of the game. But to pass them, you'll have to face and fight your opponents, which makes the game even more interesting and exciting.


Angry Birds 2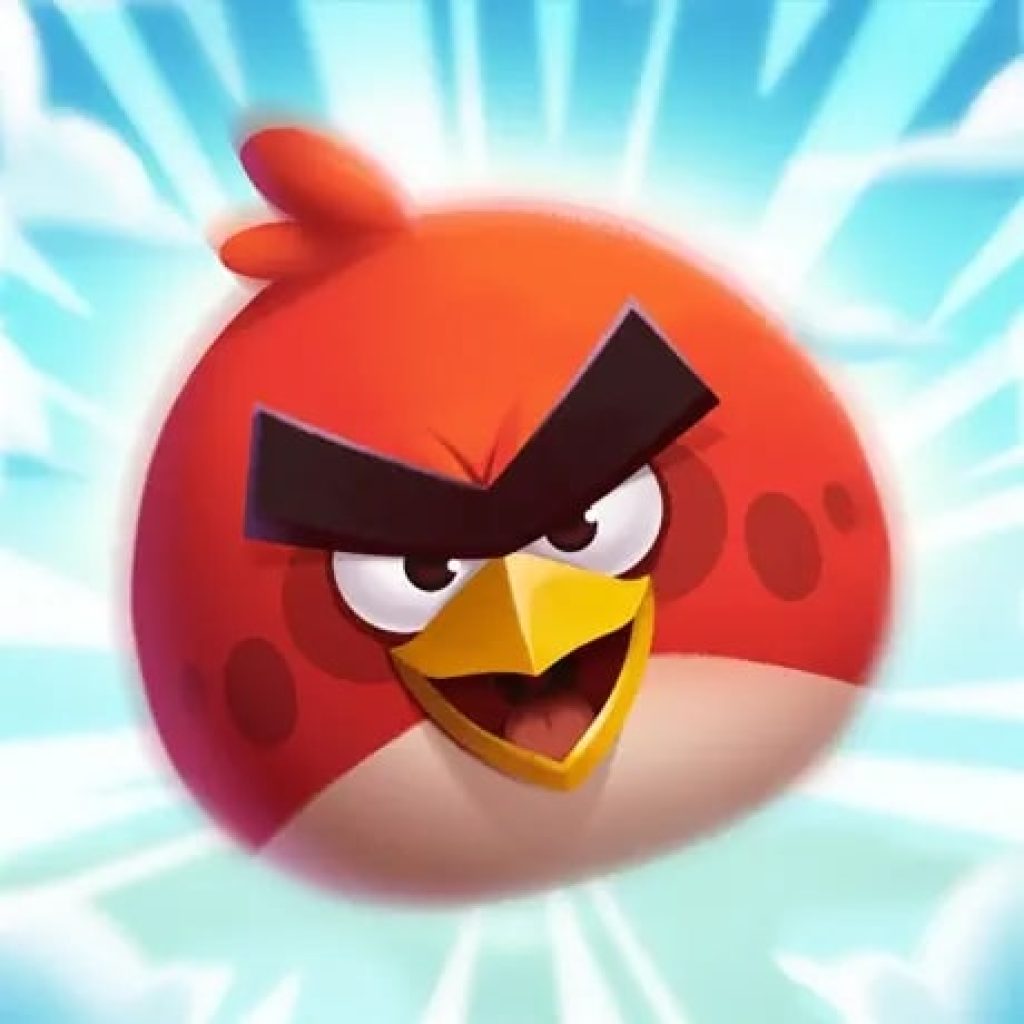 This game is known for the popular Angry Birds characters. It is a unique puzzle game, to solve which you need to shoot a slingshot at targets. This is necessary to knock down all the boxes.
The projectile for the shooter is birds. Each one is a different size, which makes them not equal in strength. One cause can knock down several targets at once.
This puzzle game contains levels of varying difficulty. For passing each of them you will receive rewards to improve your team of birds. You can play this fascinating puzzle game with your friends all over the world.
You only need to synchronize your accounts and create a clan to compete with the strength of your teams. You can compete with other players in a single arena, which will allow you to show who controls the slingshot better and who has unusual strategies for solving the puzzle.
To improve your team during challenges, collect unique hats. The hats will make your birds much stronger and faster, which will help in the game.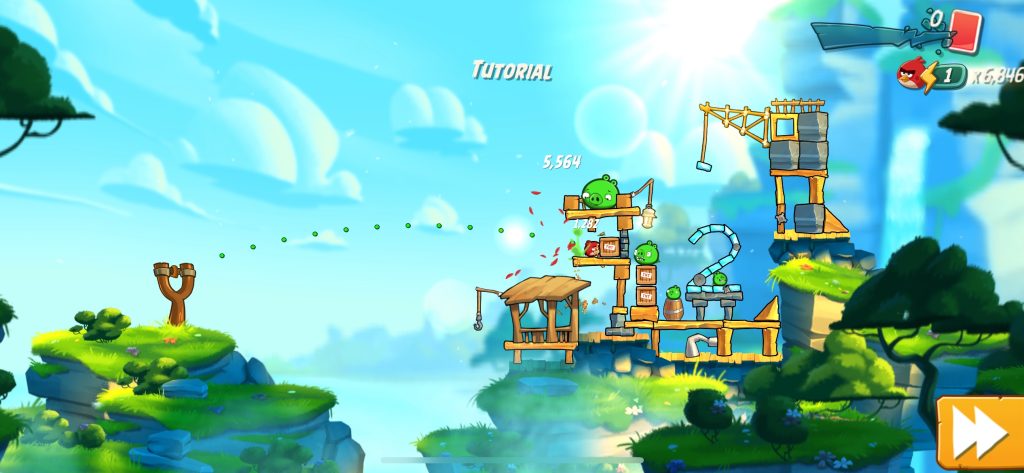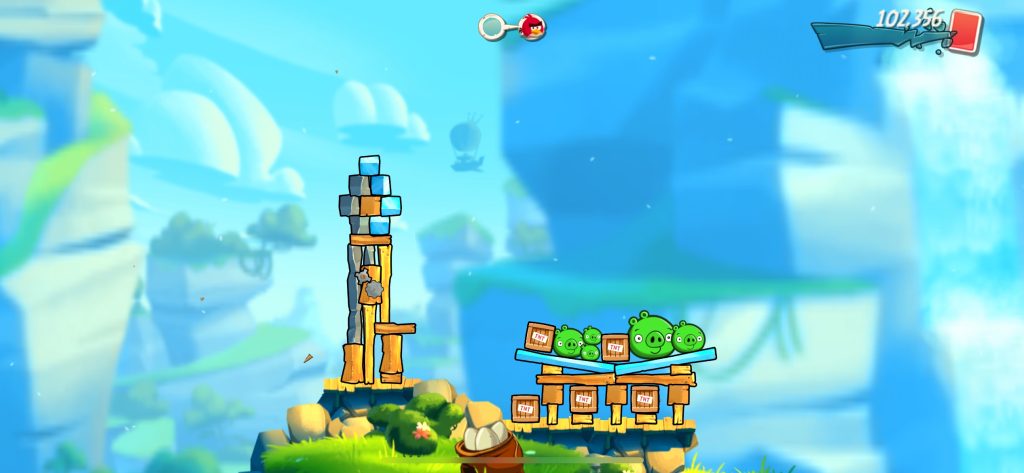 You can create your own team by choosing for it the best birds from your collection. Moreover, the game has levels in several stages that make the puzzle even more interesting. Everyone can use this app because it is absolutely free and has no paid subscriptions with extra features.


Roll the Ball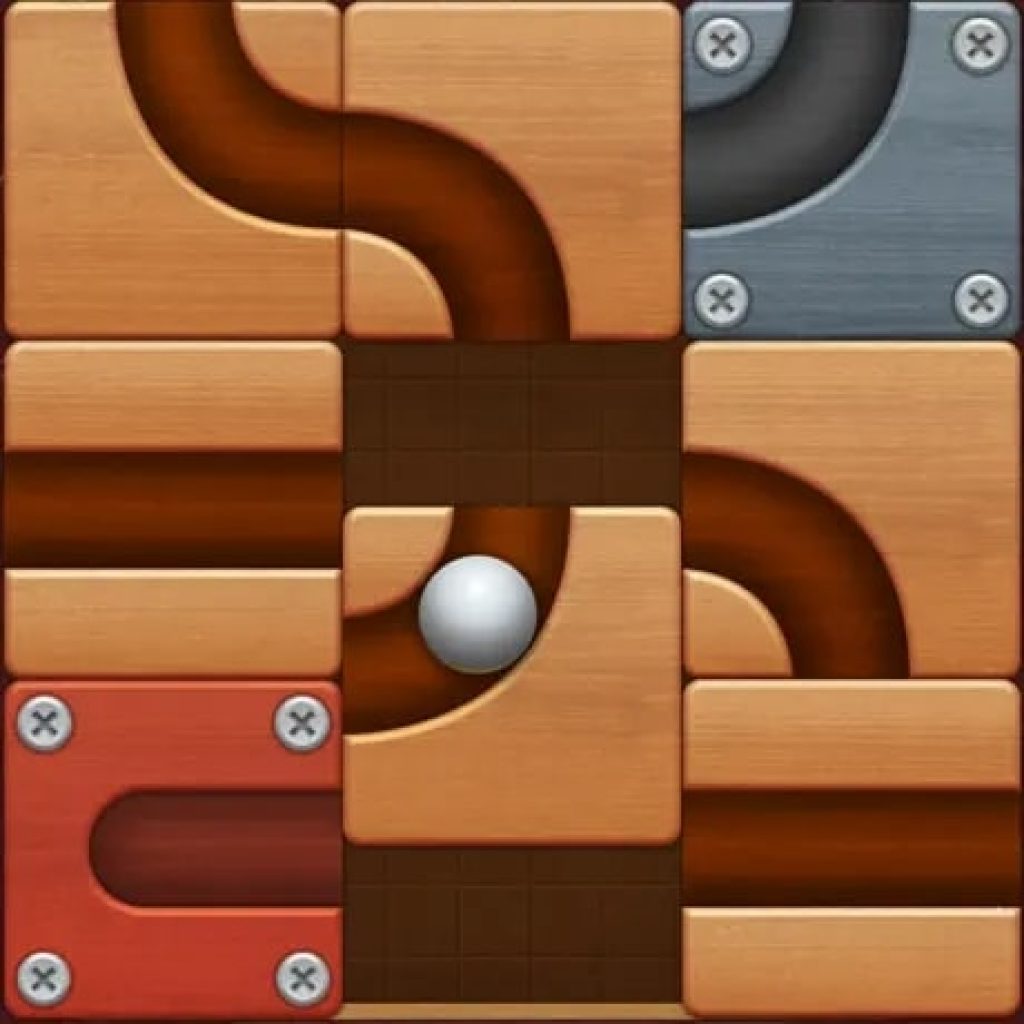 This game will allow you to pump your brain and logic. Interesting puzzle levels are represented by a field with tiles and a ball. Your task is to move the tiles and make way for the ball.
Only by clearing the entire path for the metal ball you can win the level and move on to the next one. Train your brain and logical thinking in this game can be absolutely free.
The app works offline even without a network connection, so you can play it from any convenient location. Each level will be more complex and interesting. About 3,000 tasks will allow you to pass new ones every day and not repeat yourself.
You can calmly pass each level without fear of the amount of time allocated to it. In the game, there is no time limit for completing the level, as well is the number of moves. So you can try all strategies to reach your goal.
To make the game even more interesting, it provides bonuses and rewards for completing levels. You can also take advantage of clever hints that will show you the right move to clear the way for the ball.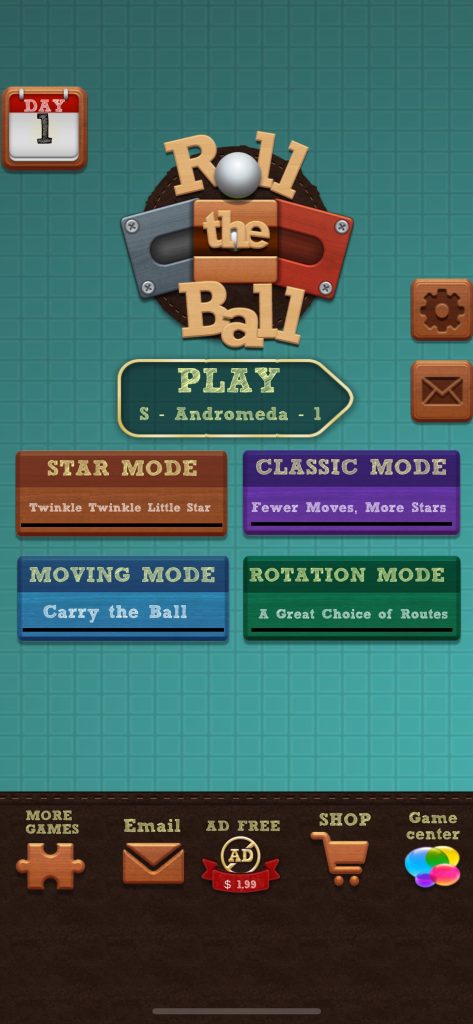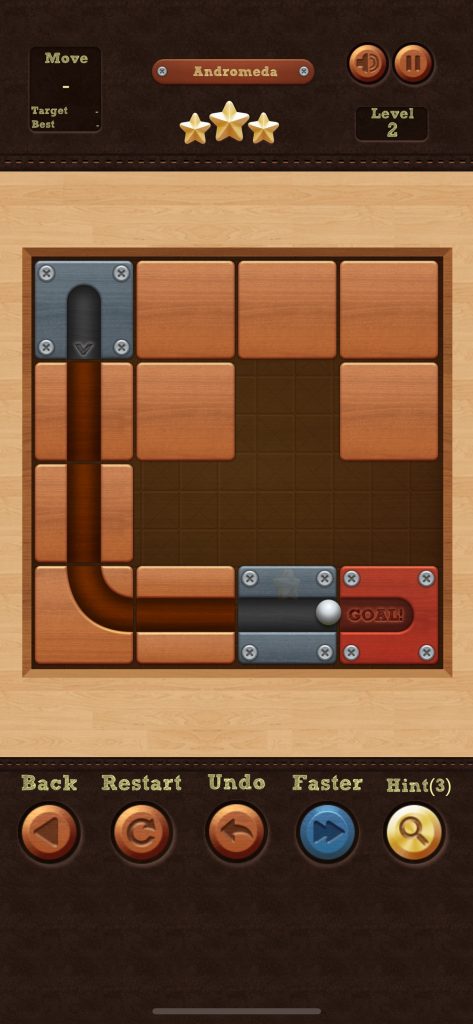 Play the game alone or with other people to compete. To do this, you should select the appropriate mode for multiple users. Also in the game, you can get a rating of three stars, which you can share with your friends and acquaintances.


You may also like: 6 Best Horror Puzzle Games for Android & iOS
Build a Bridge!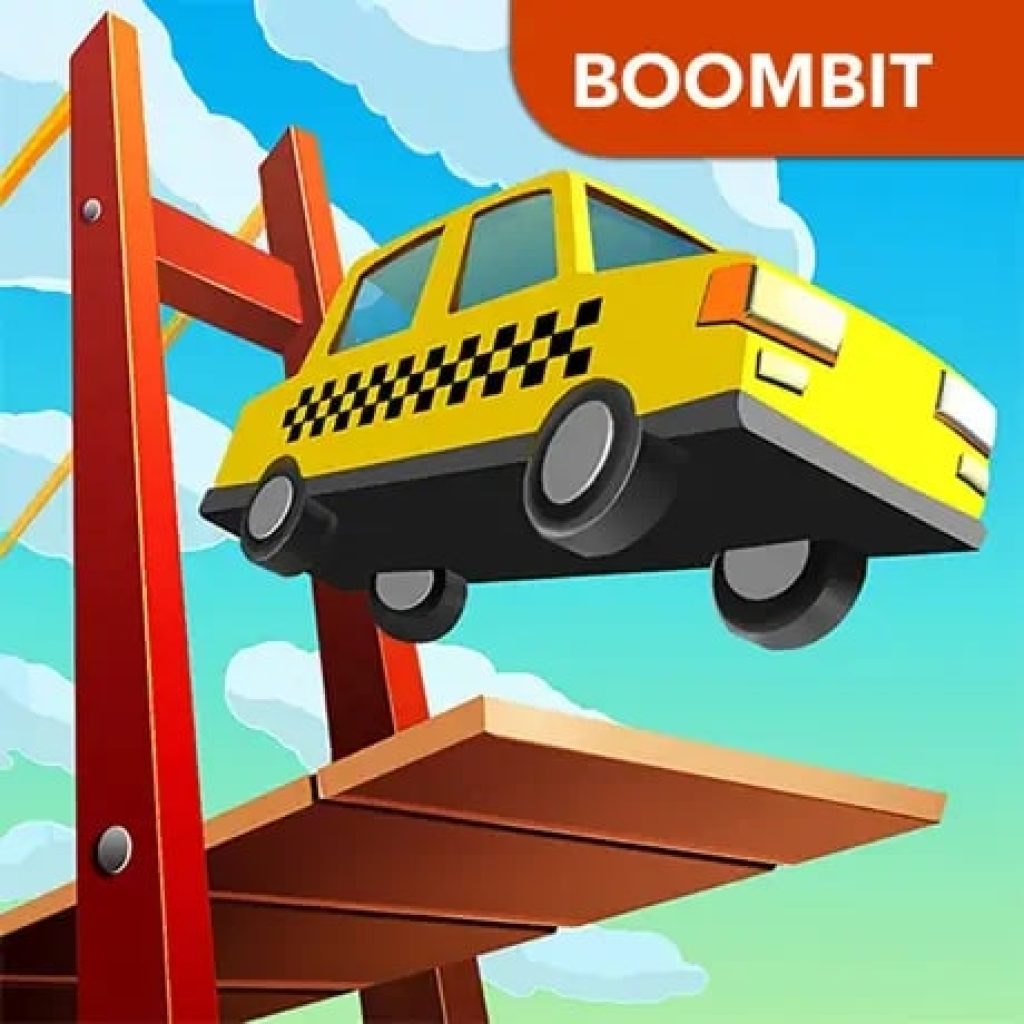 In this app, you can show your skills in construction and engineering. Try to create a realistic bridge in 2D mode, on which cars will drive. For this, your arsenal will have all the necessary materials and tools.
Use metal structures, wood, and other parts that will allow you to create a unique working bridge. To create it, you only need to move the parts to their place, after which they are automatically fixed there.
See your work in 3D when you're done. To test the bridge for performance, cars will drive over it. Thanks to this you will be able to highlight all your mistakes and not make them in the future.
The game is supported in 13 different languages, which you can customize in the settings. In addition to various materials for construction, the app also has all the necessary equipment and tools.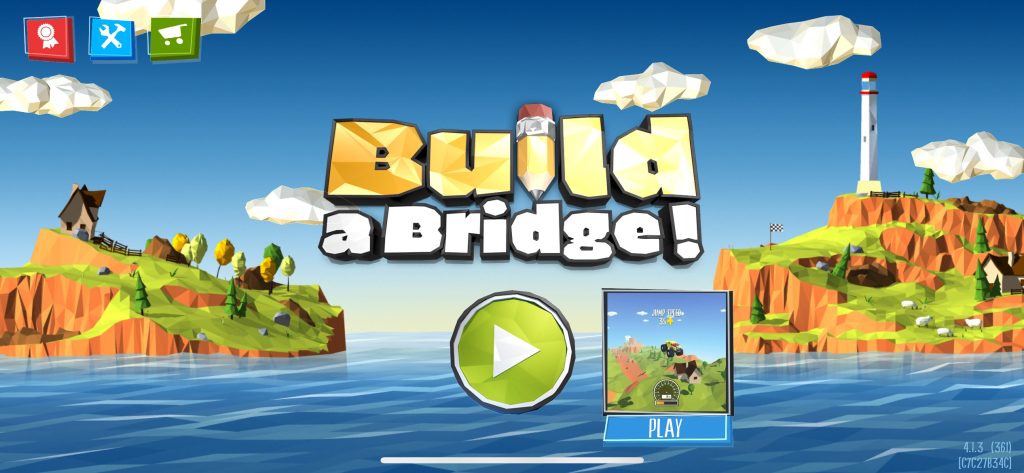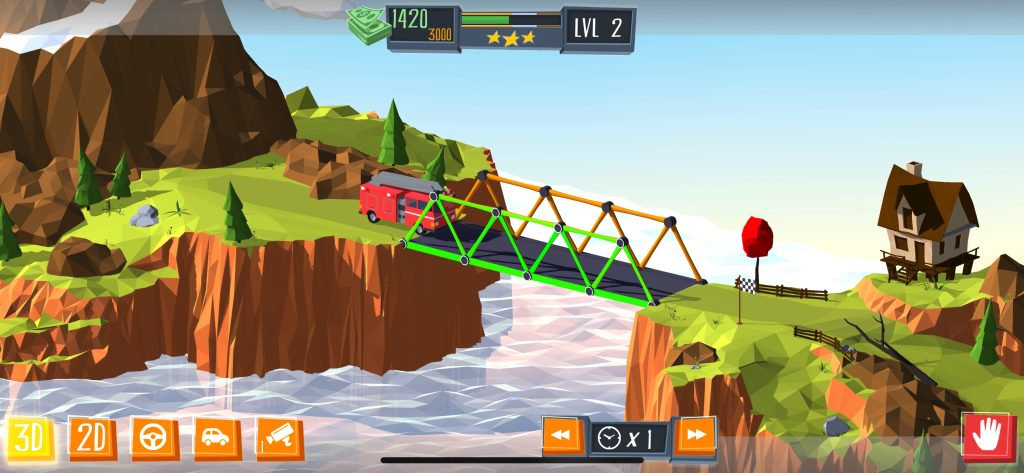 More than 80 puzzle levels of varying difficulty will be available to you, allowing you to rock your logic and construction skills. Choose any vehicles to test the bridge.