Despite the fact that the gaming industry with the best projects is more focused on computers, gamers with phones and tablets also do not remain bored.
In recent years, gaming is developing in all directions, including the Android platform. Among the abundance of games, you will find any project to your liking – from indie development to the most popular projects from major developers. Here is the list of 11 Best Indie Games Made (Android & iOS) if you like such games.
The most interesting and diverse games are the ones in which there is an open world. In them, you can not only develop the characters and immerse yourself in an interesting story, but also explore the world around you, studying new subjects, and facing other characters.
Unlimited freedom of movement – agree, it sounds very cool and impressive. It is worth noting that your device must have good specifications to maintain a high level of graphics and details.
If you have a long trip or a free evening, which you want to spend behind the game, then especially for you we found 12 Free Open World Games for Android.
Grand Mountain Adventure: Snowboard Premiere
If you love winter sports, but can't always get to the mountains for skiing or snowboarding, Grand Mountain Adventure is a game especially for you. Its compact interface looks great on your smartphone screen, and you can freely ride on a huge and beautiful mountain.
All of the action is visible from a bird's-eye view, which gives you more opportunities to enjoy the beautiful graphics. Especially since there are not so many games on the subject of winter sports.
The open world in Grand Mountain Adventure is magnificent, but it does not seem huge and unknown. It is ideal for the genre of mobile games, and you can move daily to the winter atmosphere even in the hot summer.
To perform tricks in the Grand Mountain Adventure, you'll need to find ramps and rocks to reach them along paths and snowdrifts. In general, the game is quite relaxing and balanced, so it will find adventure for both regular players and those who love hardcore and dynamics.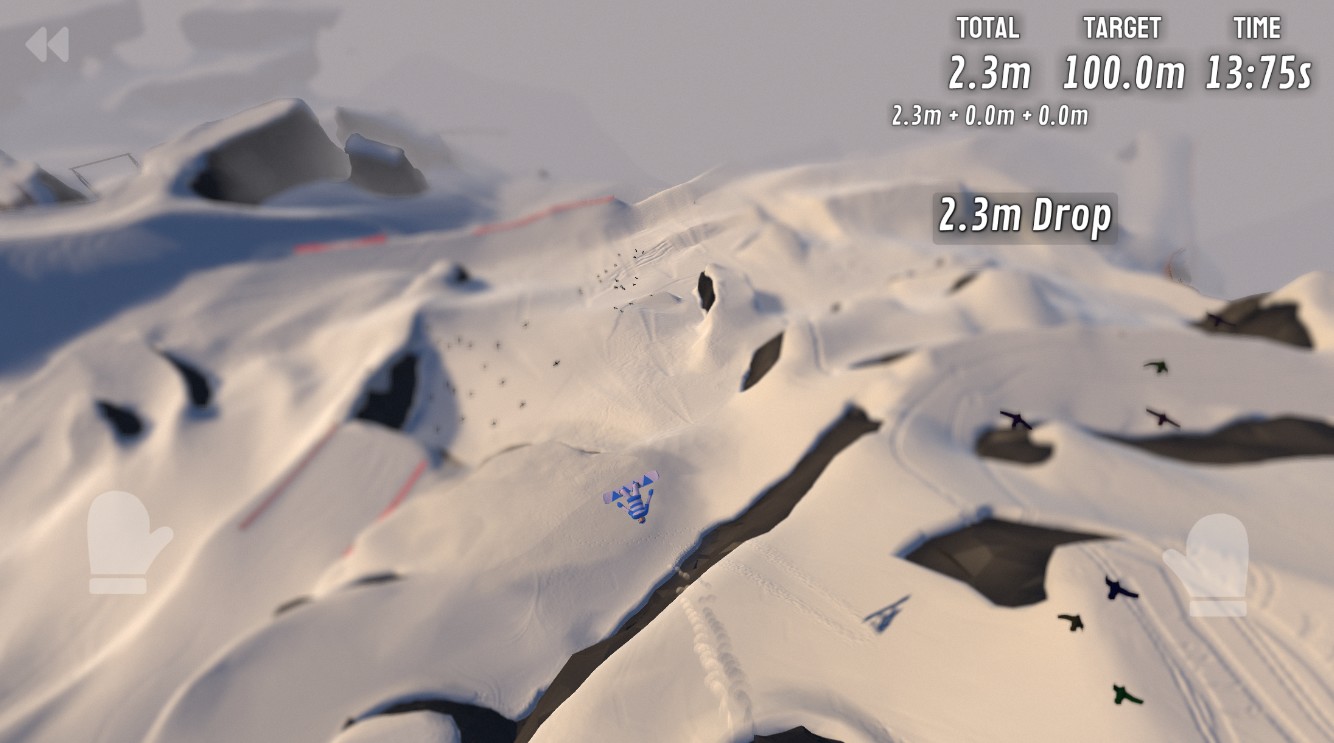 You may also like: 7 Best Snowball Fight Game Apps for Android & iOS
Off The Road – OTR Open World Driving
Do you like arcades and races? Off The Road combines it perfectly with the open world and the cars you have to ride. Perhaps you're already familiar with such games, as previously the developers have represented something similar.
On the locations that you will be moving around in the game, you will find different tasks that will make the gameplay even more interesting and dynamic. For some of them, you will need some experience, level of skills, and even the technique with which to perform quests.
By activating some of the tasks, the game will take you to a slightly different world – for example, on asphalt roads or mountain slopes. In addition to the fact that Off The Road has non-trivial gameplay, it is also worth noting the realism of driving and interesting location design.
You will feel really on the road, on which you can drive at any speed. Off The Road will be perfect for car enthusiasts and those who would like to drive under extreme conditions – at least virtually.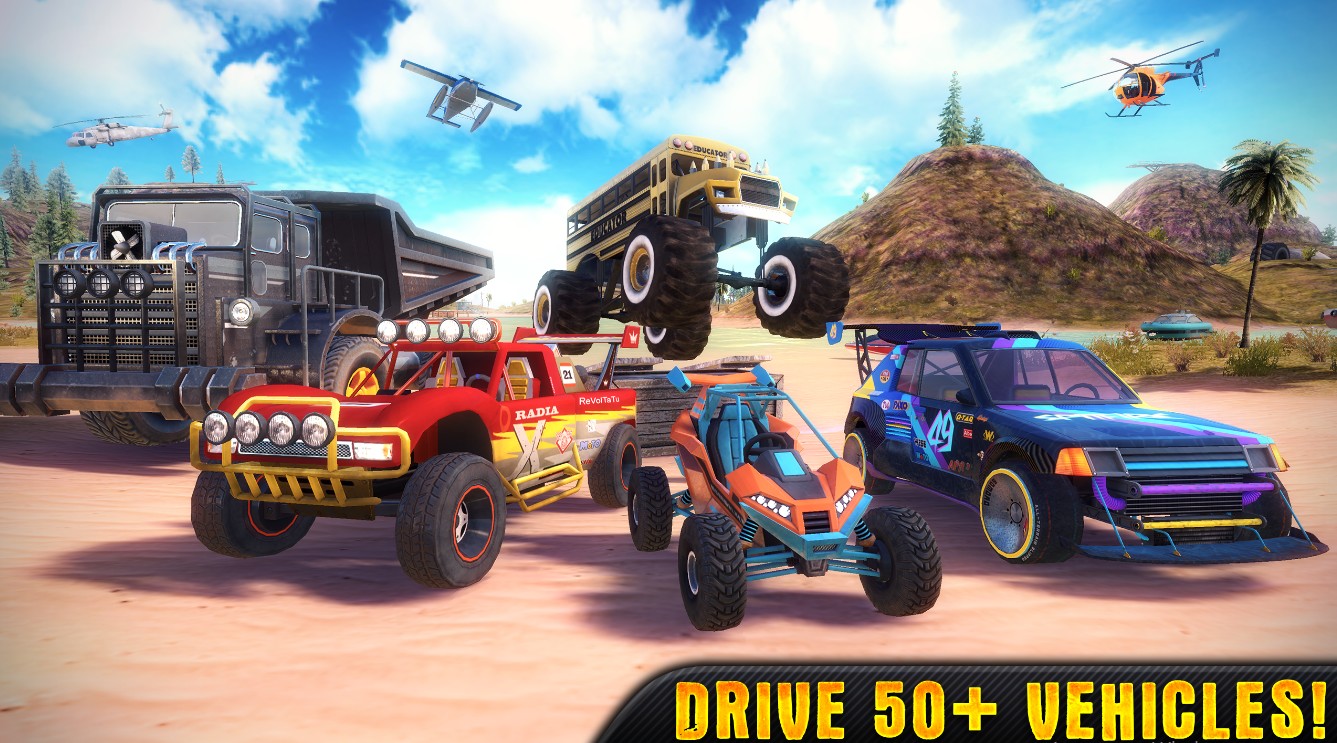 MapleStory M – Open World MMORPG
MapleStory – a great game in the genre of MMORPG with the open world, which combines action and RPG. The whole style of the game is similar to anime.
The game world consists of 2 continents, each of which has different stages and tasks. For example, on Victoria Island there are 8 different cities, which give you the opportunity to develop your character depending on his class.
In the game, there are 4 different types of characters – hero, explorer, knight, and rebel, and after reaching a certain level, you can add a class to your character.
But the development in MapleStory does not stop at classes. Further, the developers will offer you to choose different subclasses, as well as develop unique abilities. Character setup, quests, selection of classes, and much more is provided to players for free.
Your task is simple – to defeat monsters and develop your hero in the classic scenario of role-playing games. It is worth noting that players can also interact with each other – for example, to join groups, trade with each other and just chat.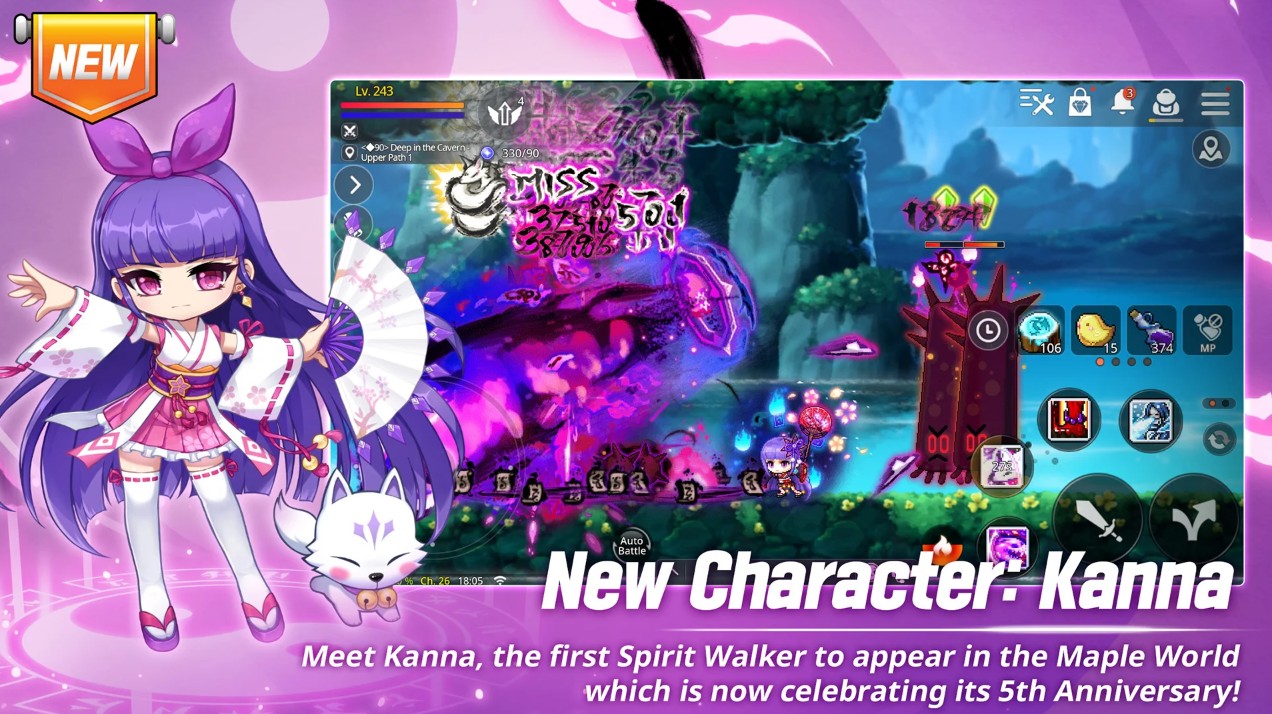 Pirates Flag: Caribbean Action RPG
Battles on the water, pirates, treasure hunting – many people consider this set almost a complete synonym for adventure. Pirates Flag is a pirate style role-playing game where you can feel like a real sea wolf and participate in various sea battles.
You will have to gather the best thugs and criminals on your team to give a decent fight to other pirates and ships that move around the sea. Trust us, you will meet much more dangerous creatures besides the other teams in the game.
In Pirates Flag there are various sea monsters that you may have heard about in old legends or seen in movies. To counter them, you'll need more than just to assemble a team.
You also need to assemble a powerful and solid arsenal of weapons, which may contain guns, flamethrowers, and more. Of course, there is a reward for all these fights and tasks in Pirates Flag.
It allows players to buy additional gear and weapons, which will always be with you when moving around the open world. You will be wandering the boundless seas, full of adventure and danger.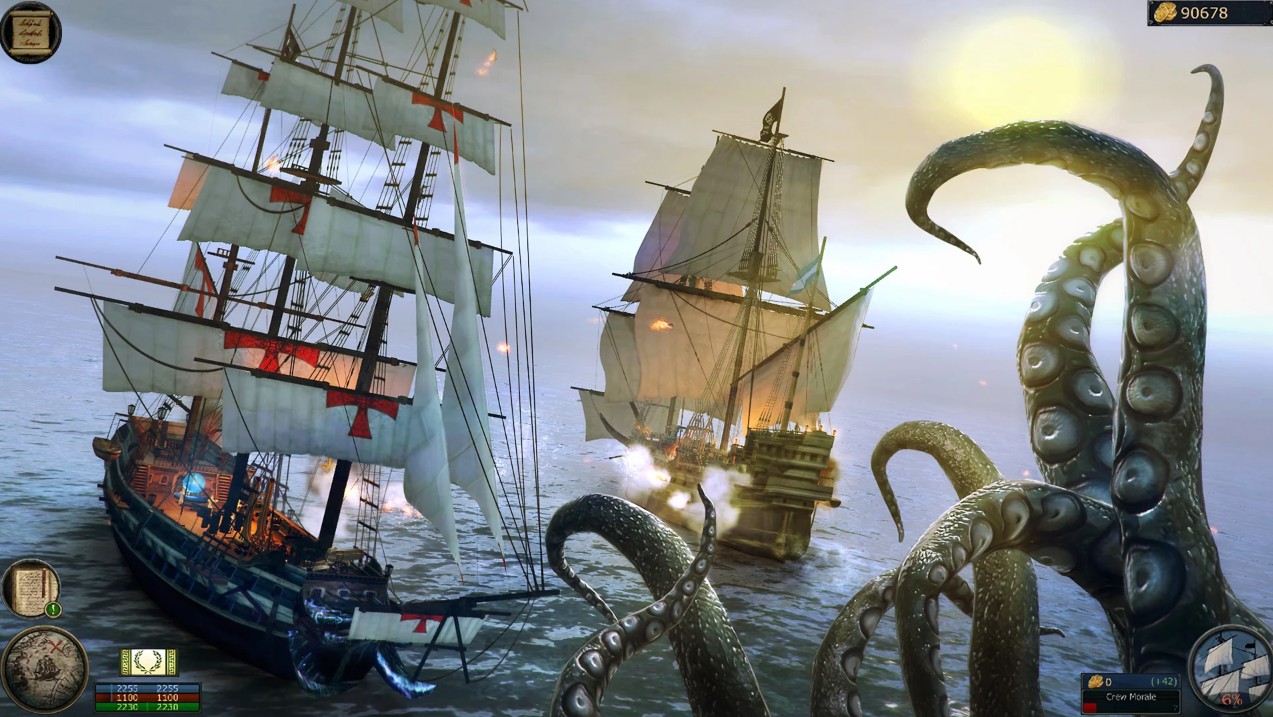 MadOut2 BigCityOnline
It is difficult to find a person in the gaming industry who would not be familiar with GTA – after all, this is a cult game of all time. Many companies for a long time tried to transfer this game to mobile devices, but only a few actually managed to do it.
MadOut2 is an excellent project, which is able to entertain even the most demanding players due to a lot of interesting missions and an open world. You will be able to enjoy the atmosphere of racing and crime in a mobile format, in fact, looking at GTA in a slightly different way.
In the story MadOut2 your hero is a professional racer, who by chance finds himself in prison. When you get out of there, it turns out that the whole city is conquered by criminal gangs, which plunge the whole world into chaos.
It is up to you to decide what you do in this situation. You can both join them, or fight against crime. The game allows you to do whatever you want – steal cars, buy weapons, rob, and so on.
In addition, MadOut2 contains interesting missions that will bring you good money – you can use it immediately when buying new weapons or closet items.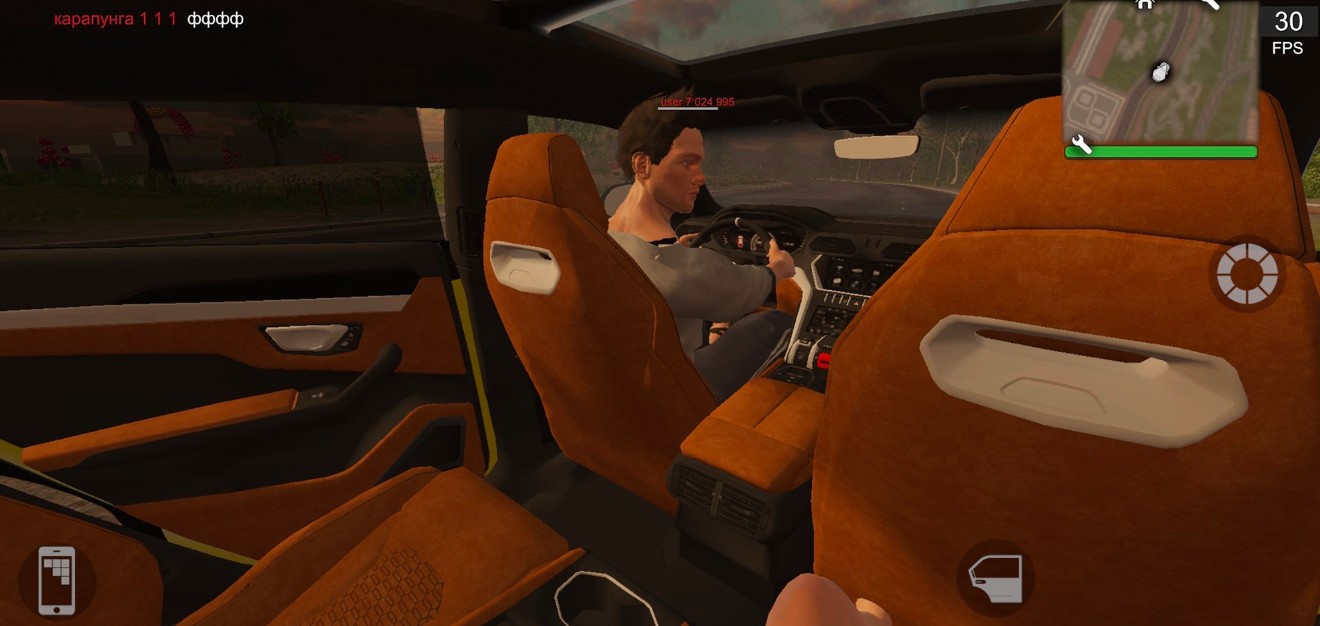 You may also like: 6 Best Mafia Game Apps for Android & iOS
Dragon Raja
Mobile games often serve as life simulators. Dragon Raja is exactly this genre – it perfectly combines MMORPG and benefits between players, who can interact with each other in different ways.
Dragon Raja is divided into several servers on which the game process runs. Every few days new servers are opened and you can even participate in battles between them – however, it is worth noting that they are limited by some parameters. Basically it is a certain high level or belonging to a certain server.
In Dragon Raja, you can not only take a break from your main job but also find new friends. You will find a lot of races, PvP battles, automatic combat functions, and much more.
Also, an important factor is cross-platform – your opponent can play with the mouse, and your fingers on your tablet.
You will not even have time to get bored because of the monotony of opponents – servers are constantly merging, and the game becomes better. Moreover, the style of techno anime in Dragon Raja will not leave anyone indifferent.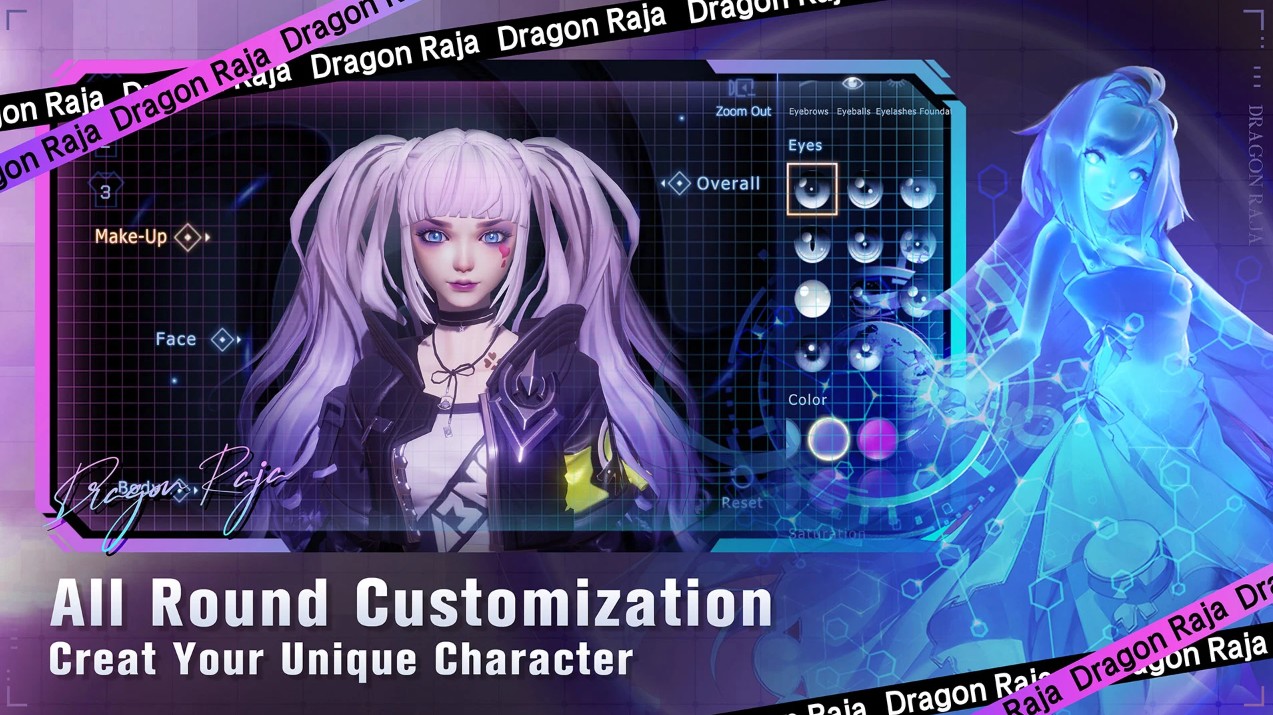 Morphite
Do you also like the theme of space, the future, and robots? If your answer is yes, then you should definitely like Morphite game. According to the story in the game, you will be Myrah Kale, who lives on a space station.
Humanity has long lived in this world of the future in every corner of space, even the most remote ones. The simplest mission will instantly turn into a real journey that will reveal all the details of the story.
In Morphite you will learn the whole story about the heroine's past, as well as her connection with the mysterious material Morphite.
The graphics of the game is made in low-poly, but it is quite beautiful and interesting. The planets that you will explore in search of answers are pleasant to stroll around.
Meanwhile, the space stations themselves are incredibly gray and unsightly, so most players are trying to finish all the business there as soon as possible. In Morphite, you will be performing tasks while cutting through outer space and exploring new areas.
Since the game has an open world, you will not find here two identical locations – they are made in the same style, but each is unique. Of course, there are also battles: in Morphite there are both ordinary hostile creatures and huge scary bosses.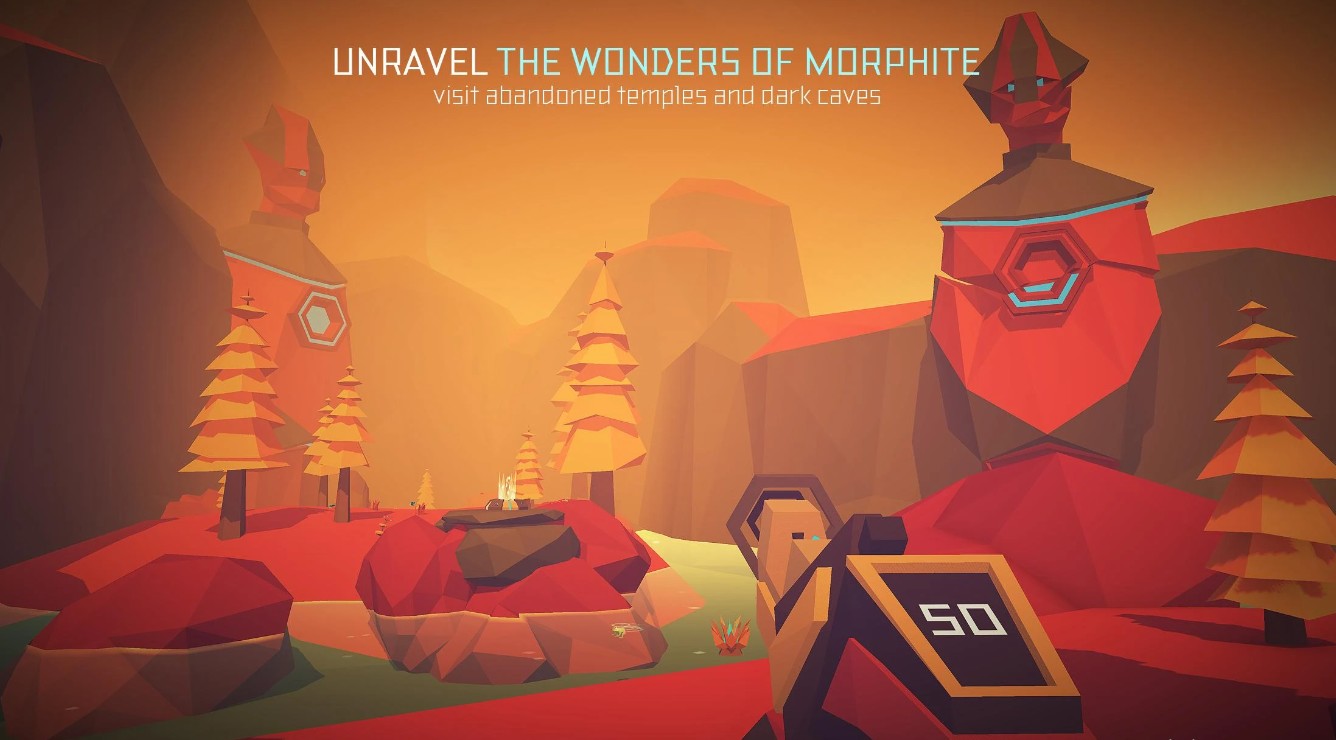 X Survive
This game invites you to dive into a post-apocalyptic world filled with challenges, where your survival skills will be put to the ultimate test.
X Survive offers a variety of worlds for you to explore, each with its unique set of challenges and dangers. From desolate wastelands to eerie forests and abandoned cities, you'll venture into diverse landscapes, uncovering secrets and facing adversaries along the way.
While playing X Survive, you have the freedom to choose your character. Whether you prefer a battle-hardened warrior, a cunning rogue, or a resourceful survivor, the app allows you to select the character that resonates with your playstyle and strategy.
In general, I can say that this game is an ideal platform for honing your survival instincts, teamwork, and adaptability in a dynamic and ever-changing environment.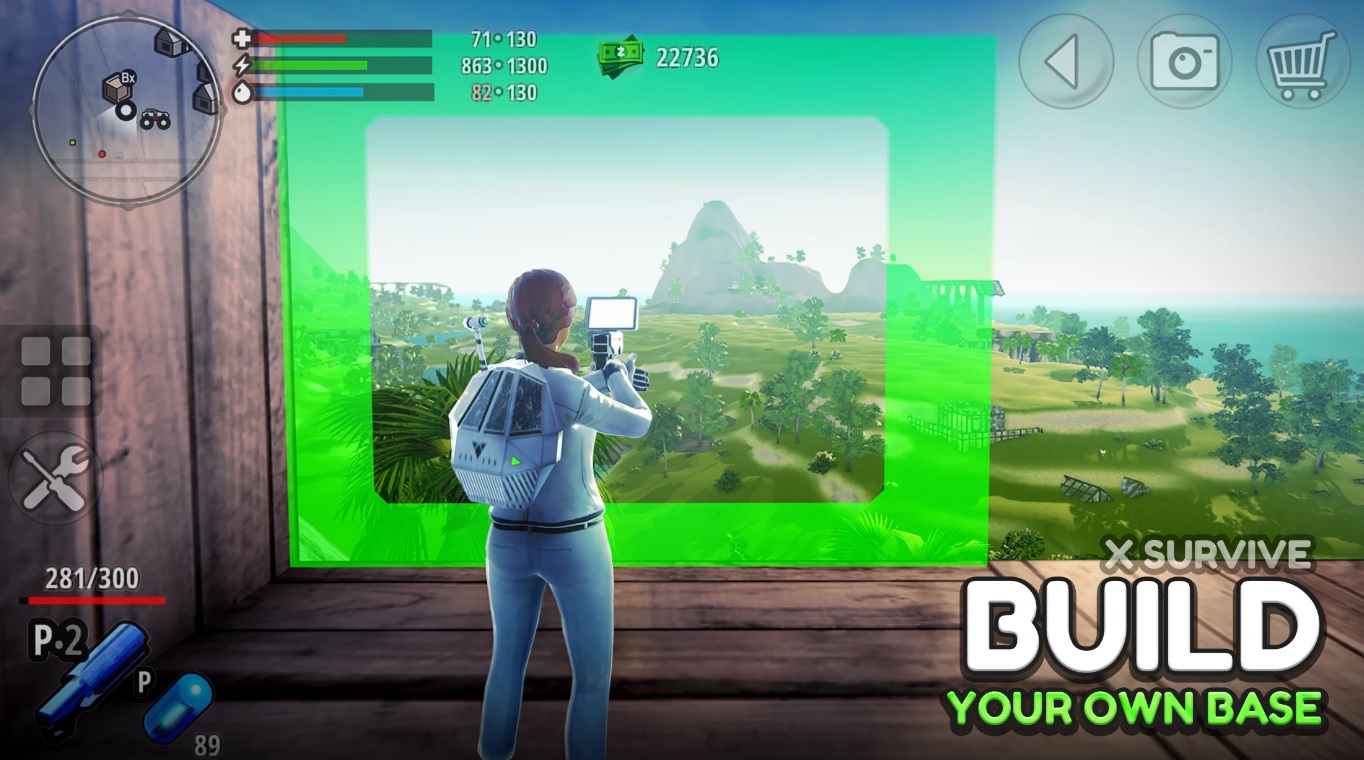 Dawn of Isles
Survival, action, working with other players – all this is combined in the mobile game Dawn of Isles. It belongs to the MMORPG genre with survival elements, and also has excellent colorful graphics and thousands of fans around the world.
Despite the fact that the game does not have a million audience, still every day many players discover it as one of the best games in the open world. Here you will choose your own character, for which you will play for a long time. In this case, your choice at the beginning may determine the further pleasure of the game.
In Dawn of Isles you will explore a huge open world together with other gamers, developing your character, and interacting with other characters. All together you will confront monsters and compete with each other to survive on the island and perform tasks.
If you think that besides the battles you will have nothing to do, you are wrong. In Dawn of Isles, the player is constantly invited to earn new achievements through side quests, for which you are awarded. You can also hunt wild animals and tame them – animals are always great!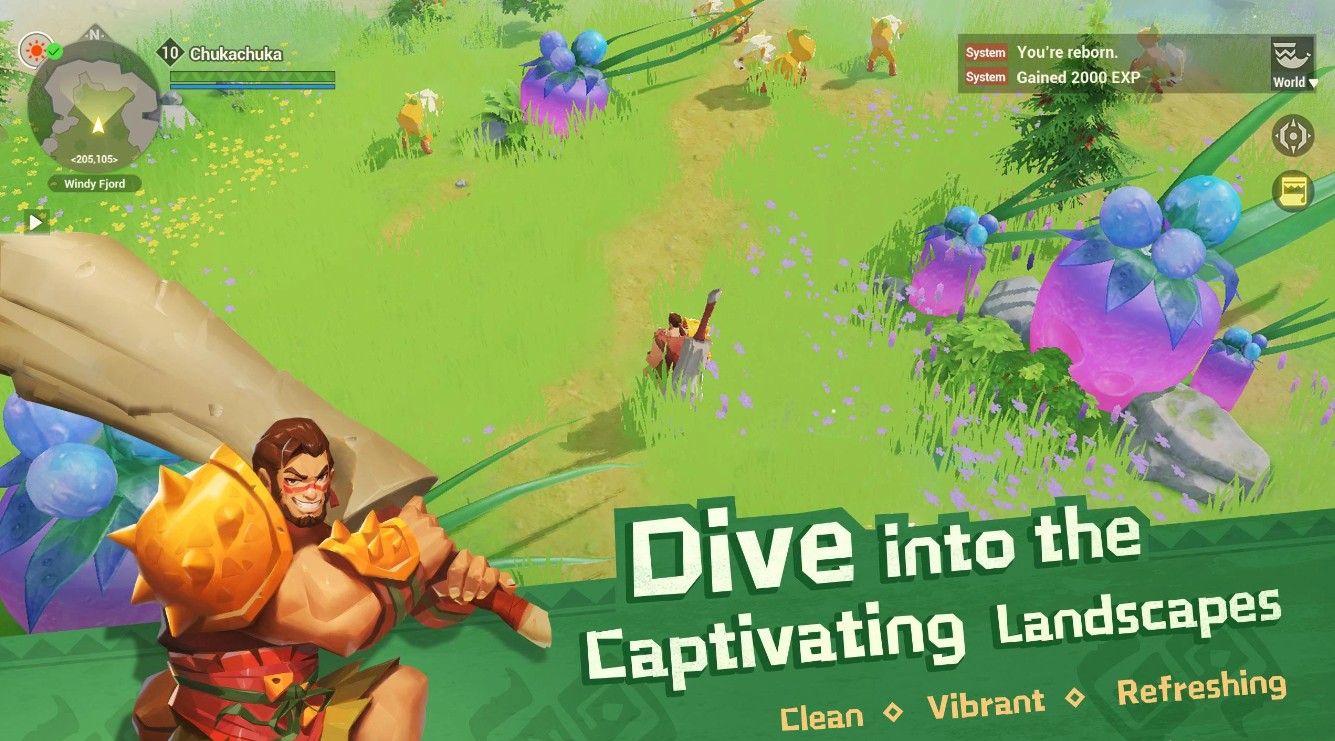 Sky: Children of the Light
Some players may notice that the game Sky: Children of the Light is like a kind of sequel to another game of this developer – Journey. In fact, these two games are really similar – it can be noticed by the creatures, locations, and even the gameplay.
In Sky: Children of the Light you are invited to travel to 7 different worlds, being in the shape of an incredibly cute winged character. All you need to travel is sunlight or any other light source, such as candles and batteries.
The most interesting way to explore new locations is to travel together with other satellites. In order to make friendships, you will need to share your own light – as you can understand, this is a kind of currency inside the game.
For an exploration of locations, you will open new options – such as gestures, actions, waiting positions, or even the timbre of the voice. You can customize your character, making it even cuter and more attractive.
If you don't want to explore the whole game world, it will take you a couple of hours to pass Sky: Children of the Light – but you will remain empty-handed. So get ready for a long exploration and wander, during which you will be immersed in the game with your head.

Dawnlands
It stimulates your imagination, strategic thinking, and decision-making skills as you navigate through a world of mysteries and opportunities. It's an ideal platform for those looking to immerse themselves in an epic adventure where choices matter.
As a player, you'll find yourself in a mystical land filled with secrets, challenges, and captivating landscapes. From ancient forests to mystical deserts and otherworldly realms, each location in the game promises a unique experience.
While playing Dawnlands, you have the freedom to choose your path and shape your destiny. Whether you seek to become a master of magic, a cunning rogue, or a fearless warrior, the app allows you to select the character and playstyle that resonate with your preferences and strategy.
In conclusion, I think this is one of the best games of this genre.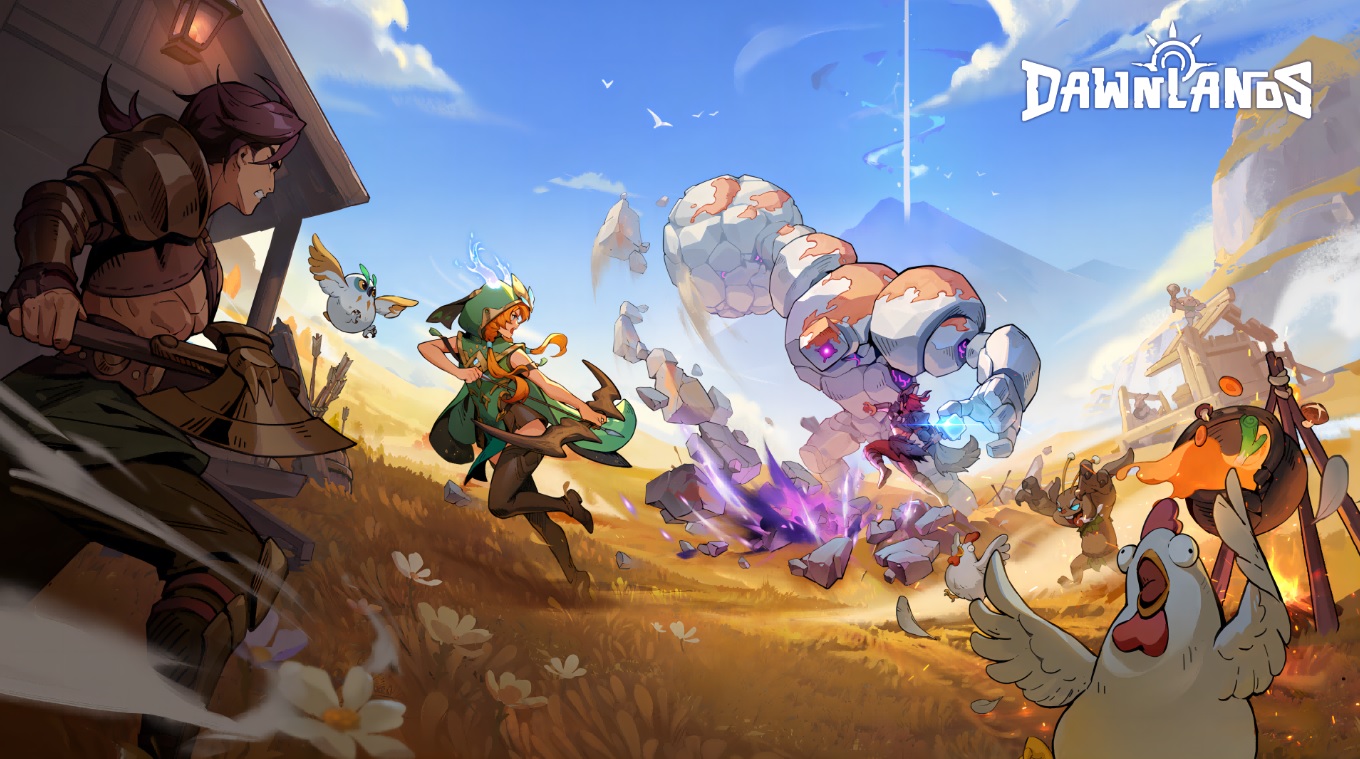 You may also like: 11 Best apps to explore space on Android & iOS
OWRC
OWRC stands out as a captivating app, which invites you to step into a high-octane world where speed, strategy, and customization reign supreme.
This game offers an array of stunning worlds for you to explore, each with its unique challenges and breathtaking landscapes. From scorching deserts to futuristic cityscapes and treacherous mountain trails, you'll embark on thrilling racing adventures that keep you on the edge of your seat.
One of the standout features of OWRC is the ability to choose your cars. The app provides a wide selection of vehicles to suit your racing style and preferences. Customize and upgrade your cars to enhance their performance and aesthetics.
Also, OWRC challenges your reflexes, strategic thinking, and racing skills as you compete against opponents in various game modes. Whether you're looking to test your solo racing prowess or compete with friends, OWRC offers a dynamic and exciting racing experience.
In conclusion, OWRC is a thrilling racing adventure that puts you in the driver's seat of customizable, high-speed machines – it's the perfect choice for those seeking heart-pounding racing action.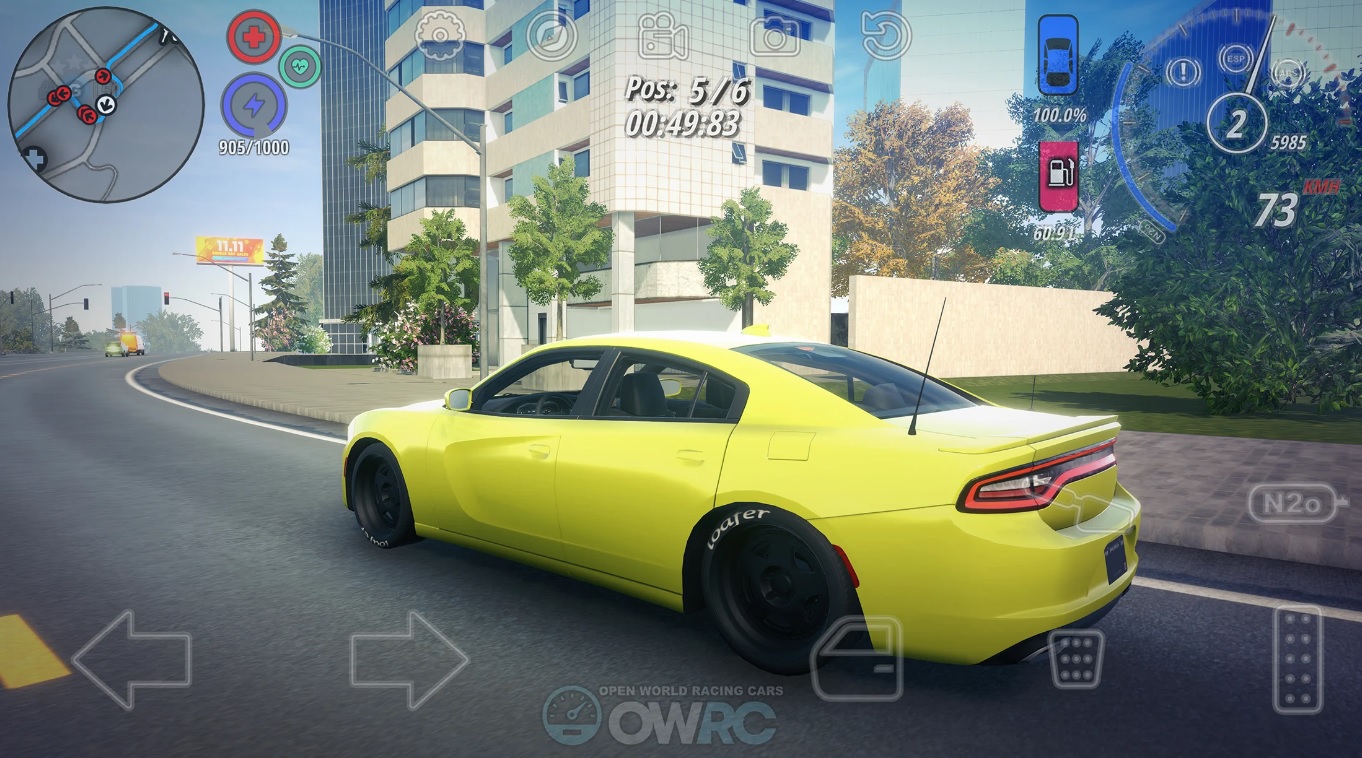 Open worlds can be enjoyed even without an Internet connection – this is what attracts many players. Of course, those games that require an Internet connection can be more diverse and colorful.
Developers often break the world into several different locations or create one large area on which you can move freely – the map will never end.
Exploring the world around you, finding new items, and improving your character you will not even notice how time will fly by – and you will not have time to go to the end and explore all that the game offers you.
Open world applications will really get you excited for a long time, so we hope you enjoyed the games we found especially for you.