Stress and depression have become common phenomena. They negatively affect health and functionality. This is where coloring by numbers can come to the rescue. They reduce stress levels and fill a person with positive emotions.
At the same time coloring develops creativity and logic. If you try coloring for 10-15 minutes, you can notice an improvement. Try these free paint-by-number apps & websites for adults, in which you can even create a coloring picture from your photo.
If you want to try more ways to relieve stress then try these best coloring book apps for adults.
Relax Color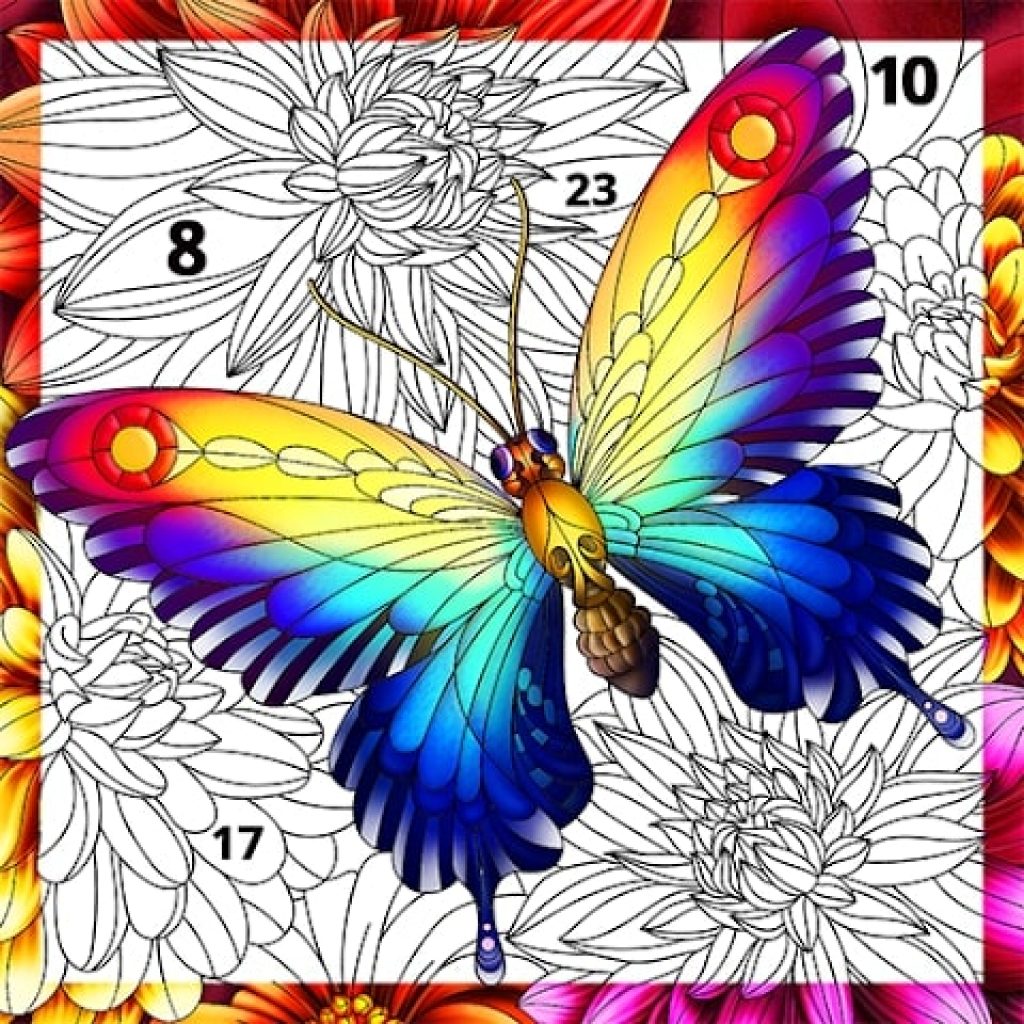 Relax Color is a program with a huge selection of paintings by numbers that you will not find anywhere else on your phone.
You will be able to make different animals, plants, etc., creating indescribable beauty, and relieving stress. Send your masterpieces to family and friends, and let them all be delighted.
To start coloring, choose any image you like, then select the colors by number and fill in the blank cells with paint.
If you suddenly missed some of the empty spaces, the hint function will help you find the gaps. Relax Color has accessible controls that even new users can understand.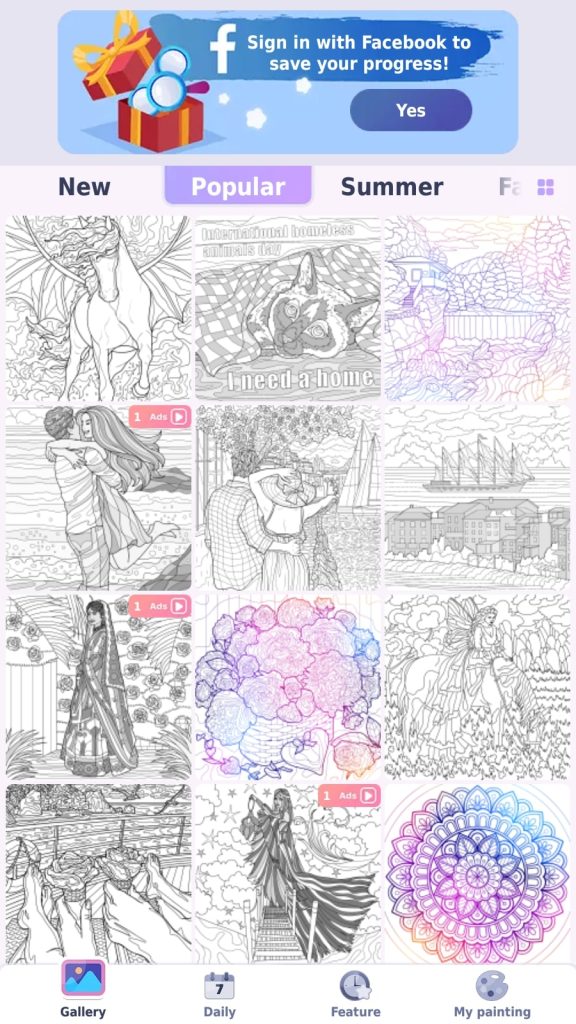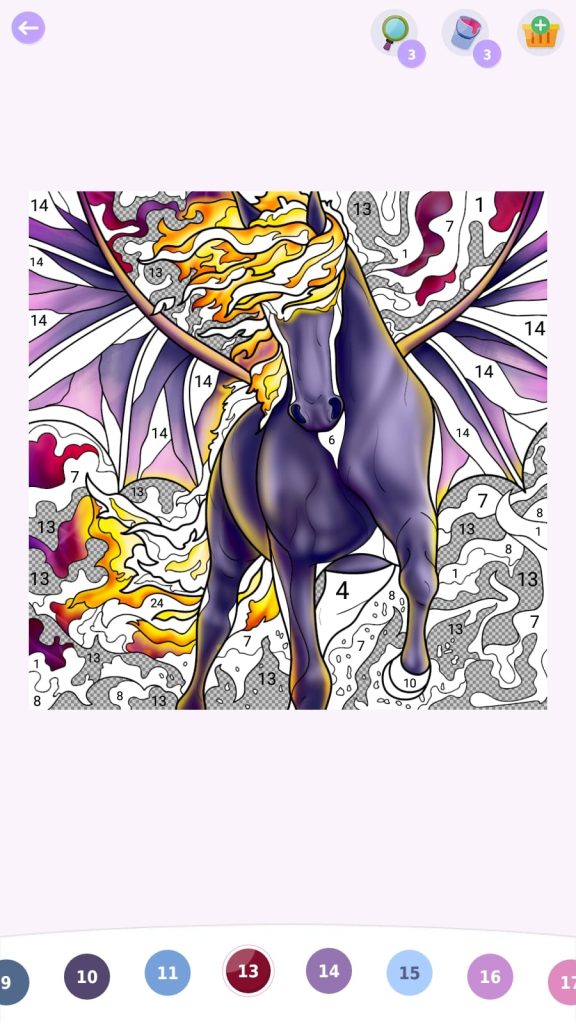 Enjoy the game, relax, and increase your attention to small details.

You may also like: 10 Free Memory Card Games for Adults (Android & iOS)
Tap Color Pro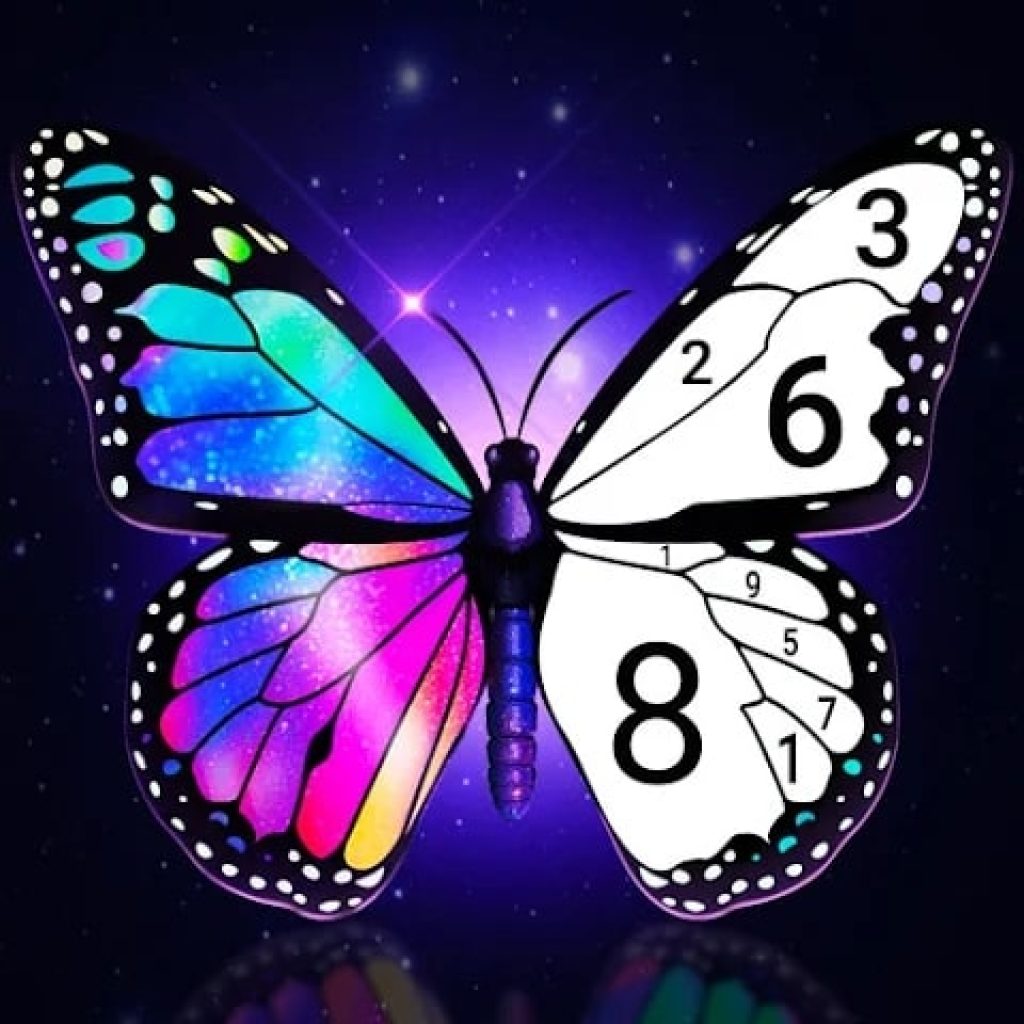 The Tap Color Pro app will allow you to draw awesome images.
You will be able to relax and have a lot of fun. Choose the best picture out of 10 000 presented pets, and plants and start working.
Pay attention, the pictures are updated daily, there are works with animation.
The interface in the game is clear, and it is convenient to draw even on a trip, also there are a lot of pictures and all of them are colorful.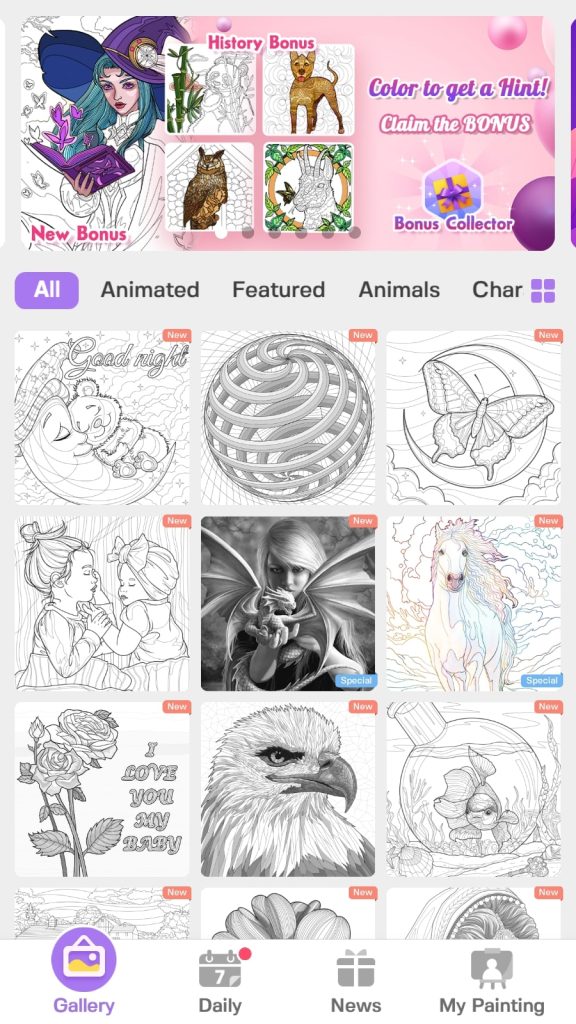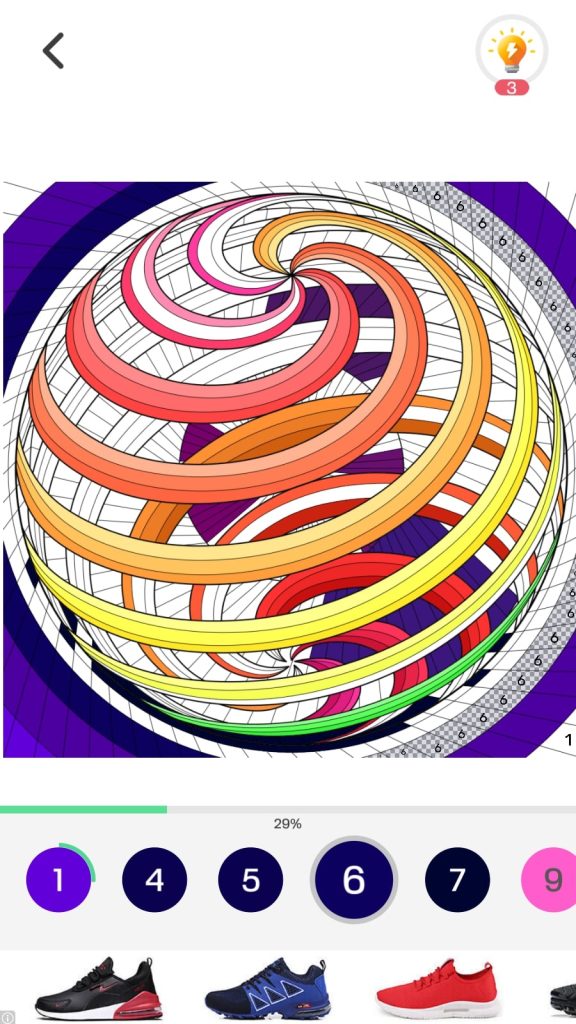 Collect your artwork, build your own collection and share it with friends.


Colorscapes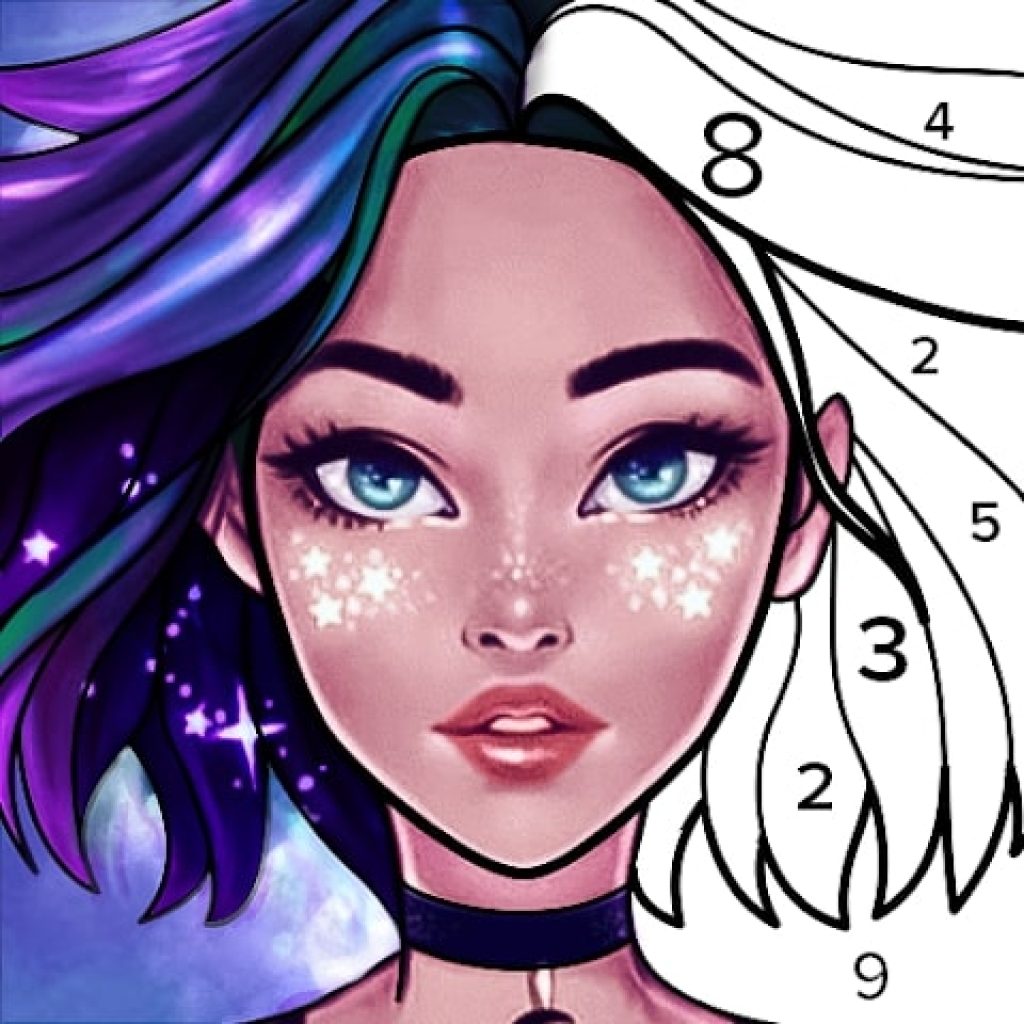 Colorscapes is an interesting app with pictures to color by numbers. Get a lot of incredible emotions here, and learn the world of art.
The app includes many features, such as the ability to choose those landscapes that came to your liking. You can also see the creations of world-famous painters.
Use all of the suggested materials for free and take advantage of the tips for great-looking artwork.
Besides, view a variety of coloring books with ready-made colorful works. Moreover, give painted cards to your relatives on holidays, please others and yourself.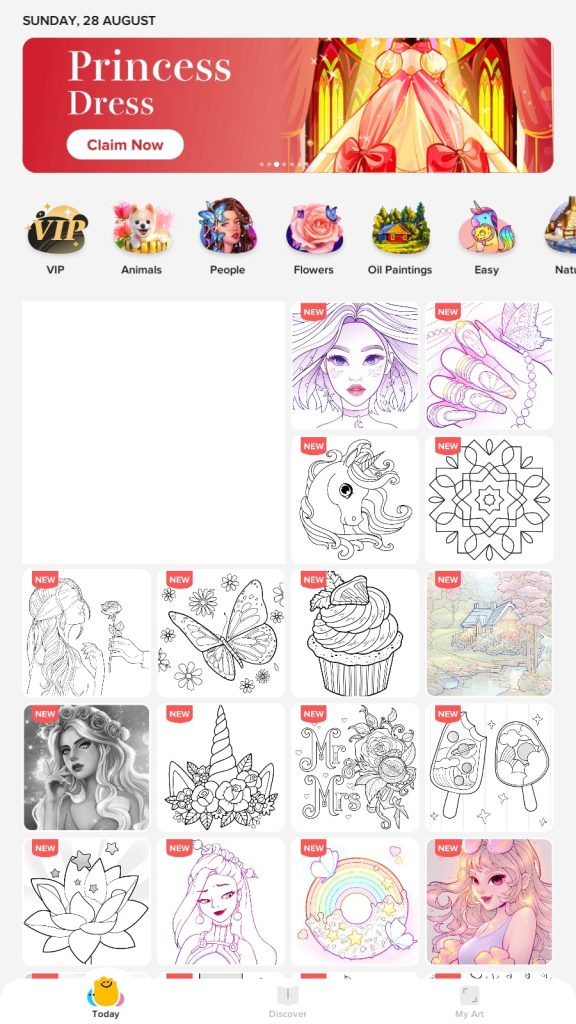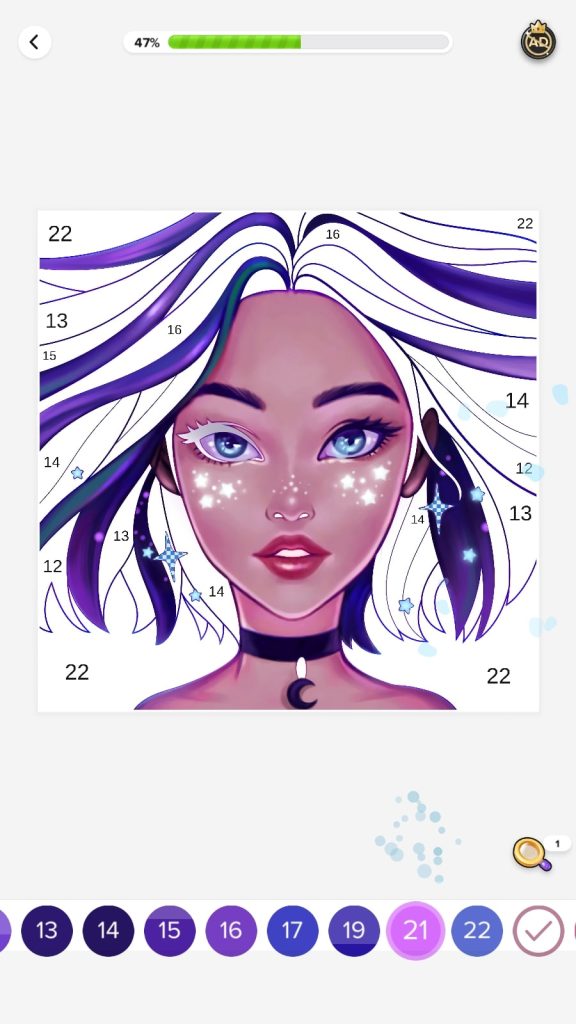 Download Colorscapes and enter an extraordinary world of paintings.


Paint Color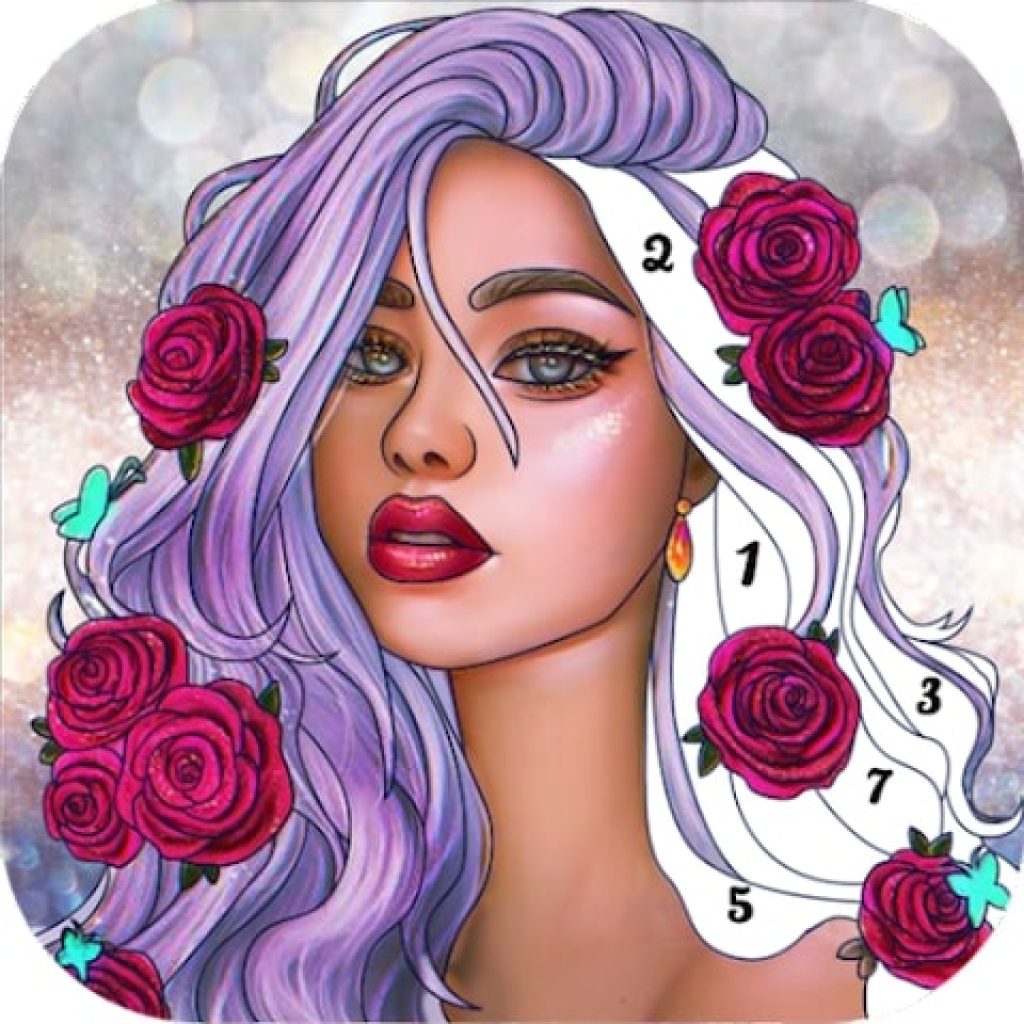 Paint Color is an app for creating colorful paintings where you want to paint over empty spaces on your screen with oil paint on your gadget.
You will have a lot of variations of images with different drawings in the form of vampires, mermaids, wonderful nature, and beautiful buildings with magical architecture.
Besides, it will be possible to create images with animation and music, and wallpapers in different styles for your smartphone. Moreover, the program cooperates with IP – addresses, thus allowing users to have a good experience in coloring.
To use Paint Color, you do not need to have any professional skills in the field of art, because here you just need to click on the colors and select everything you need in an online format, following the step-by-step instructions.
Any new user will be able to cope with the picture you chose. Every day, draw a new picture, here you will not find repetitive drawings.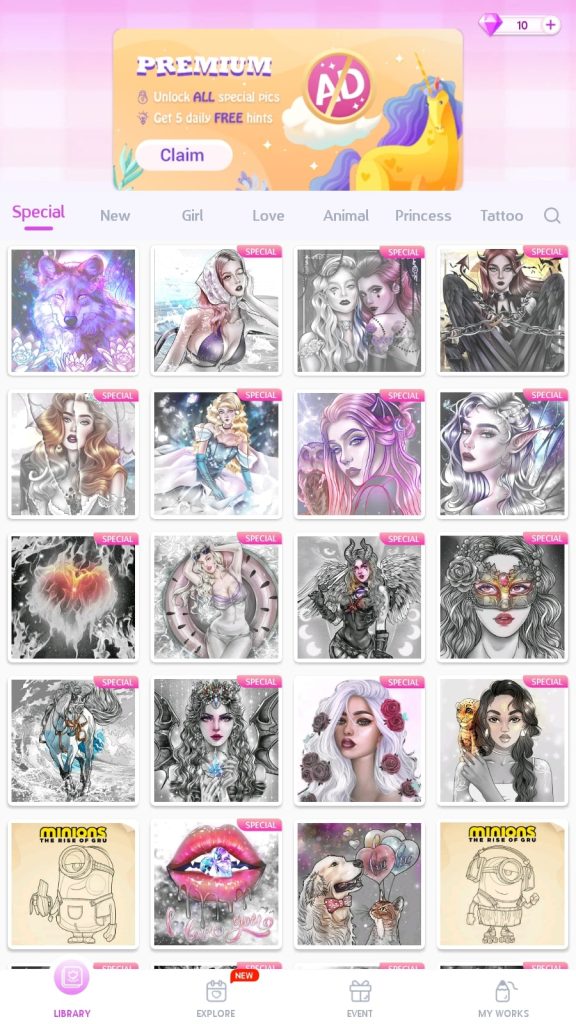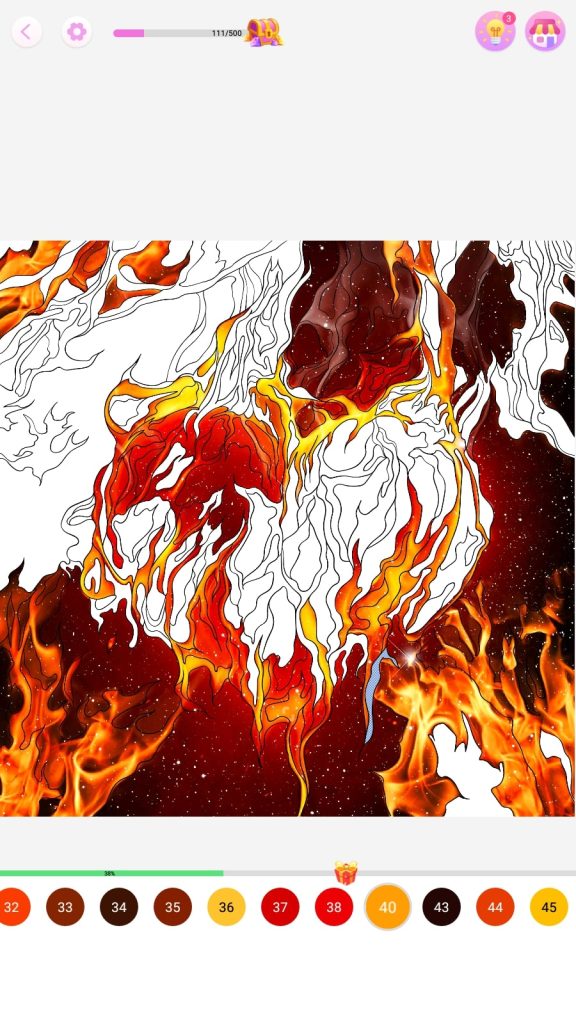 Enjoy, fantasize about drawing, being absolutely anywhere, and using the program at any time. Upload your finished work to social networks.


Paint by Number Coloring Games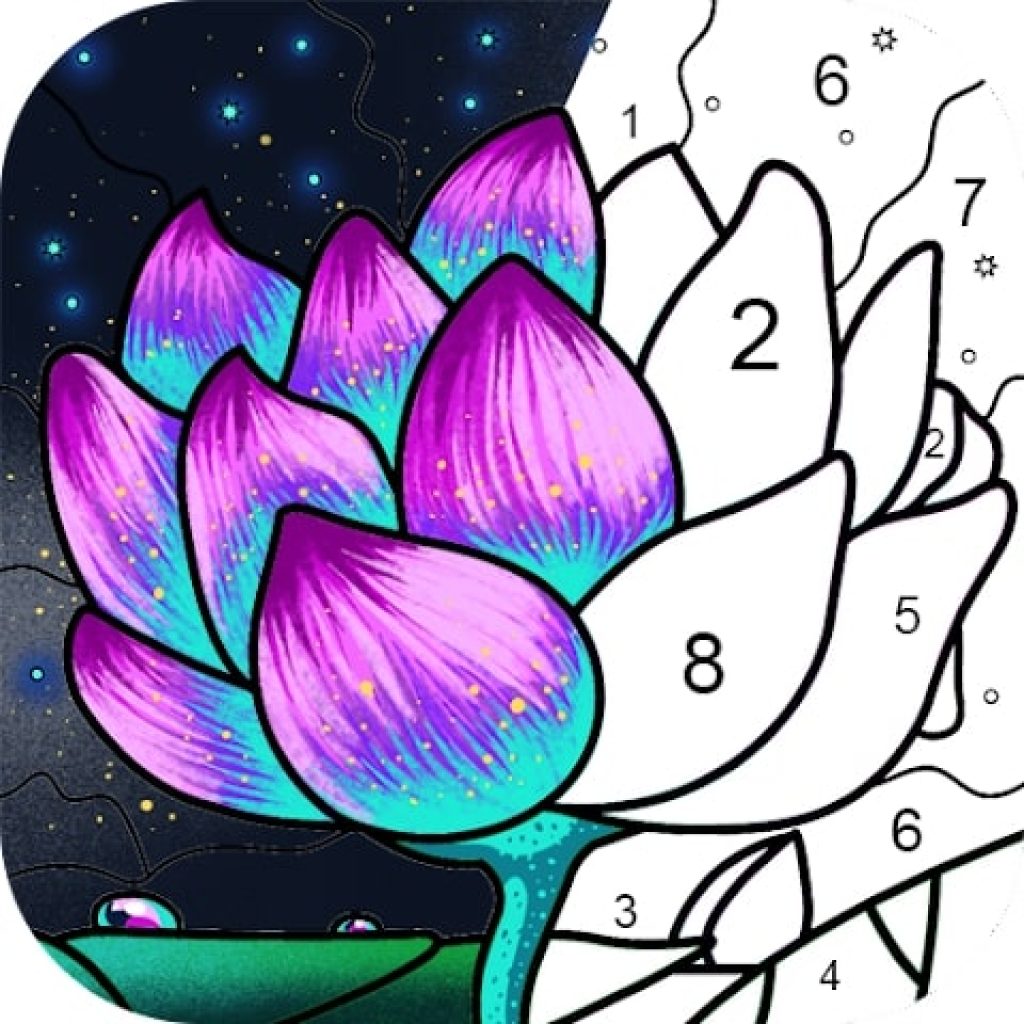 This is an app where you can color pictures by number.
Thousands of coloring games are free, but you can unlock some pictures in the pro version if you want.
This program has dozens of categories for all tastes, among which you can find coloring pictures with gradients.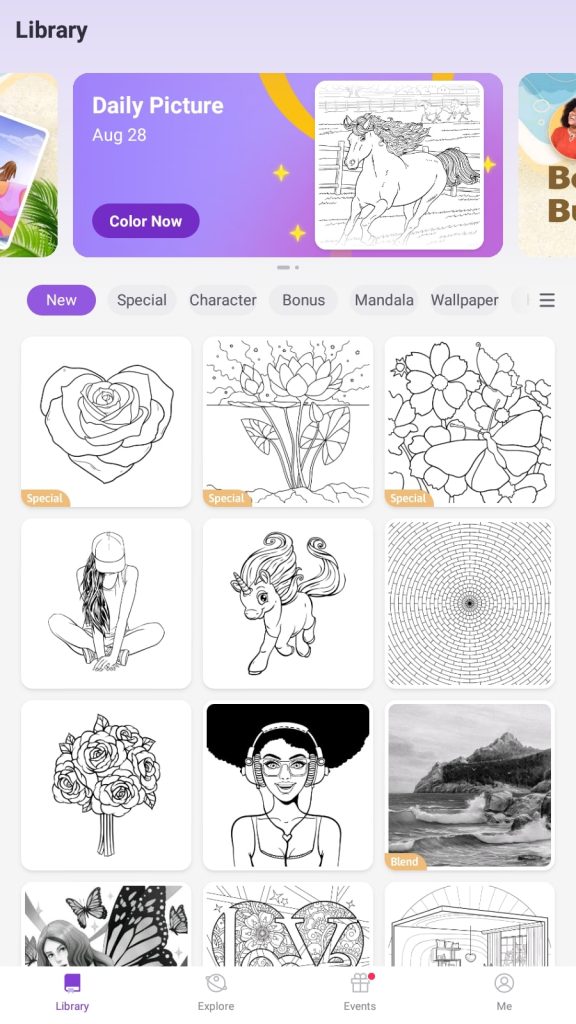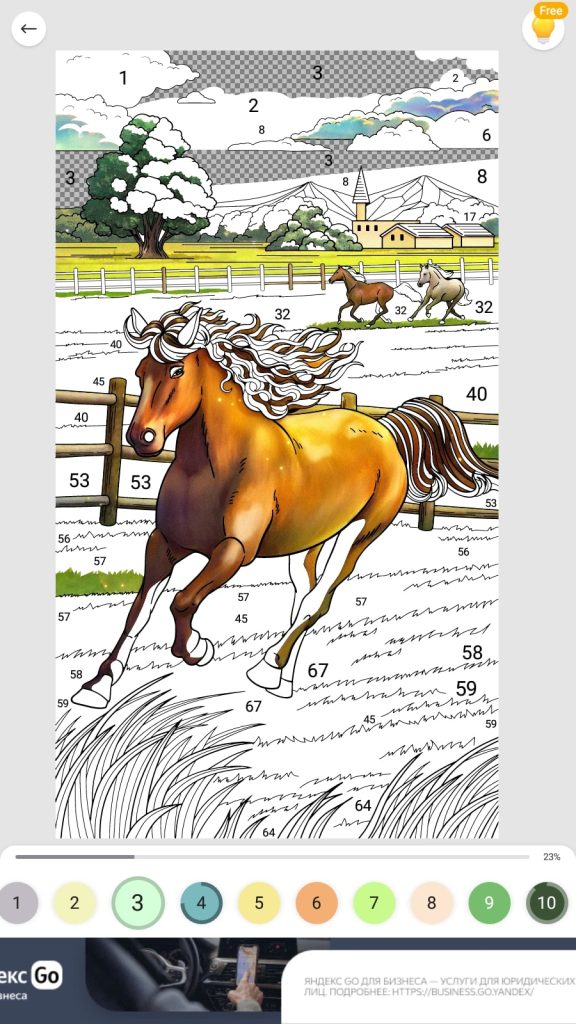 After getting the result, the coloring pictures can be saved to the gallery and used as wallpaper.


Hey Color Paint by Number Art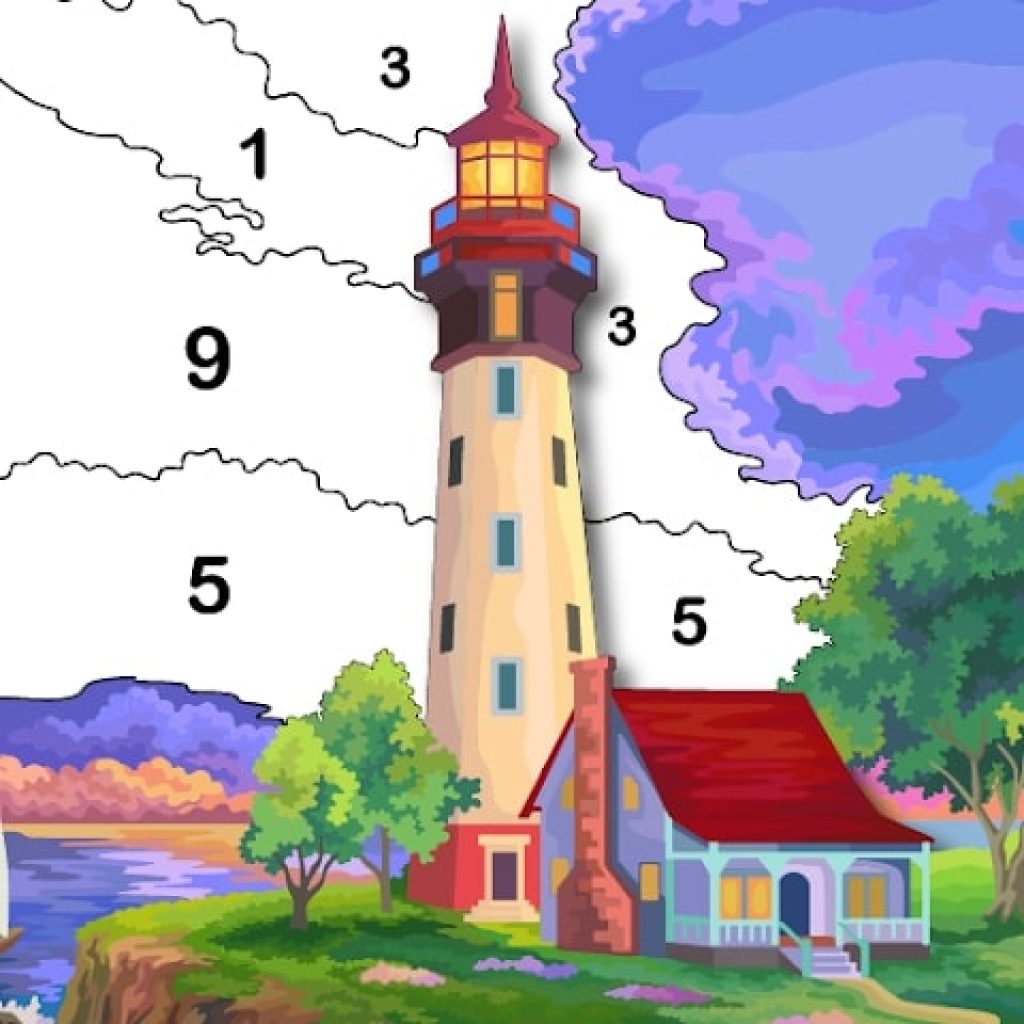 Hey Color Paint is a fascinating free coloring by numbers on empty cells, which you will need to fill with colors to compose a picture.
Relax and create beautiful things at the same time, and get unforgettable emotions, drawing no matter when and where. Follow the instructions of the game and then you'll get it all.
Build a collection of colored paintings, share them with your friends and post them on Instagram.
This is one of the best programs among its few counterparts that will quickly relieve stress and make you more patient and relaxed.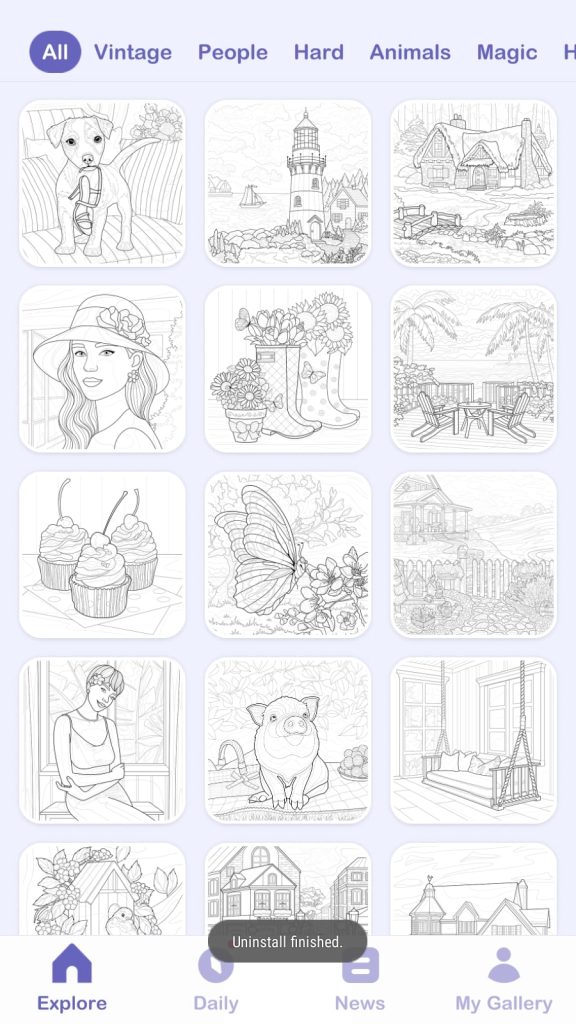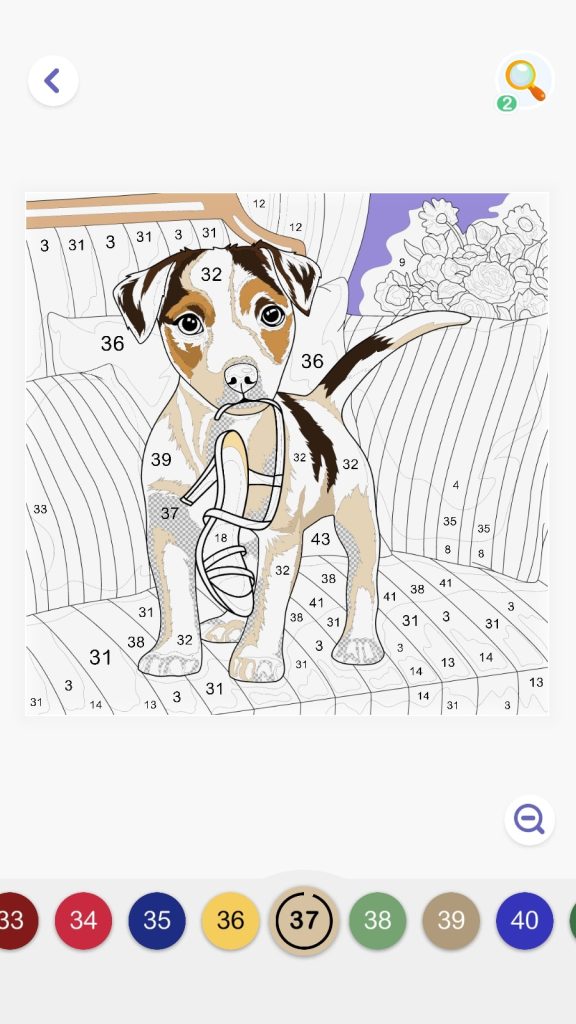 There is a large palette of colors that you can use to create real masterpieces.


You may also like: 7 Best Painting Nails Games for Android & iOS
Happy Color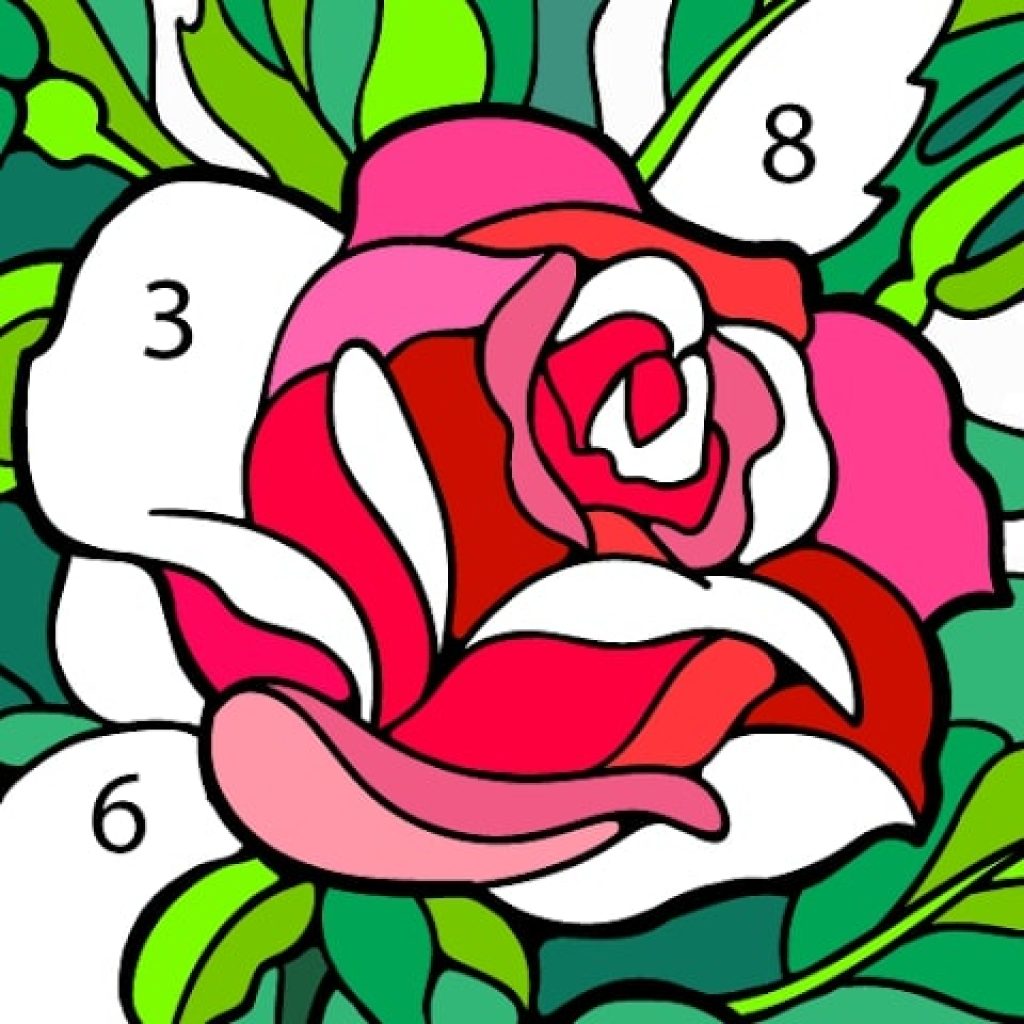 The Happy Color app contains a library of outline images on a variety of themes and hue palettes. It is divided into categories: Disney, Marvel, editor's choice, interior, nature, flowers, mandalas, animals, art, and many others.
Every month there are new pictures and announcements of future coloring books. The app has a "News" section that offers polls, games, and more.
You can get extra pictures for participating in them. The outline pictures open with numbers on the fragments. They become more visible when you zoom in.
Below the picture, there is a palette with shades and numbers. To color, you need to select a color and click on the corresponding fragments of the picture. There is a scale around the shade that shows the progress.
In the utility, started and finished colorings are stored in the "My Works" section. You can delete them, continue or try again.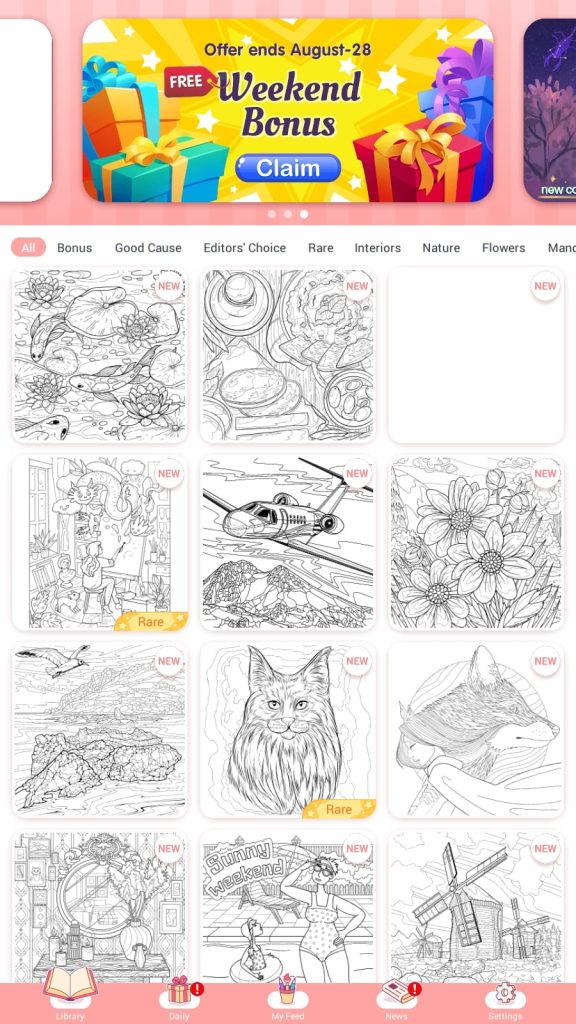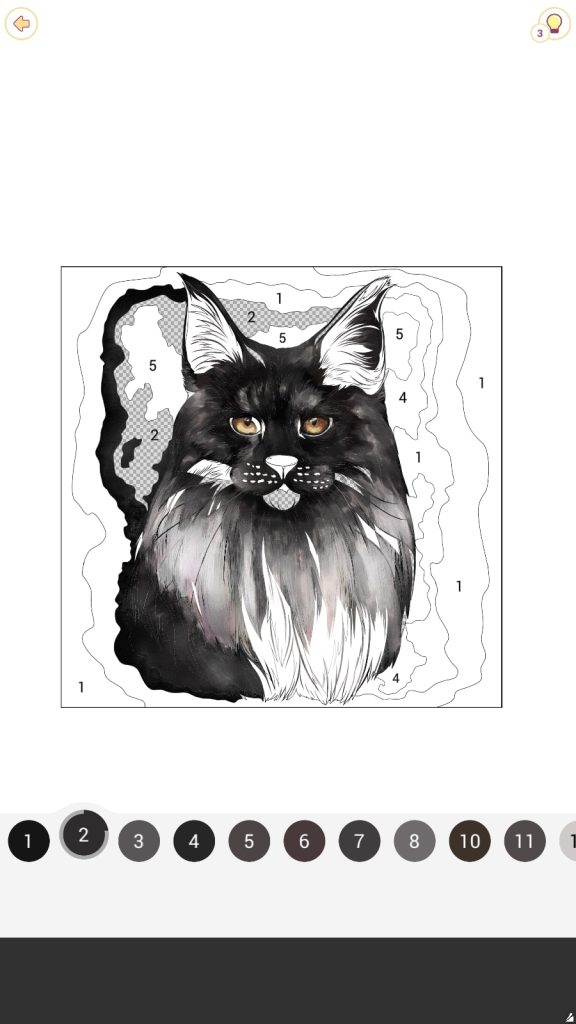 The app provides hints. You can customize the highlighting of the coloring area and the fill animation. Note that the utility requires an internet connection to download the image.


Pixel Art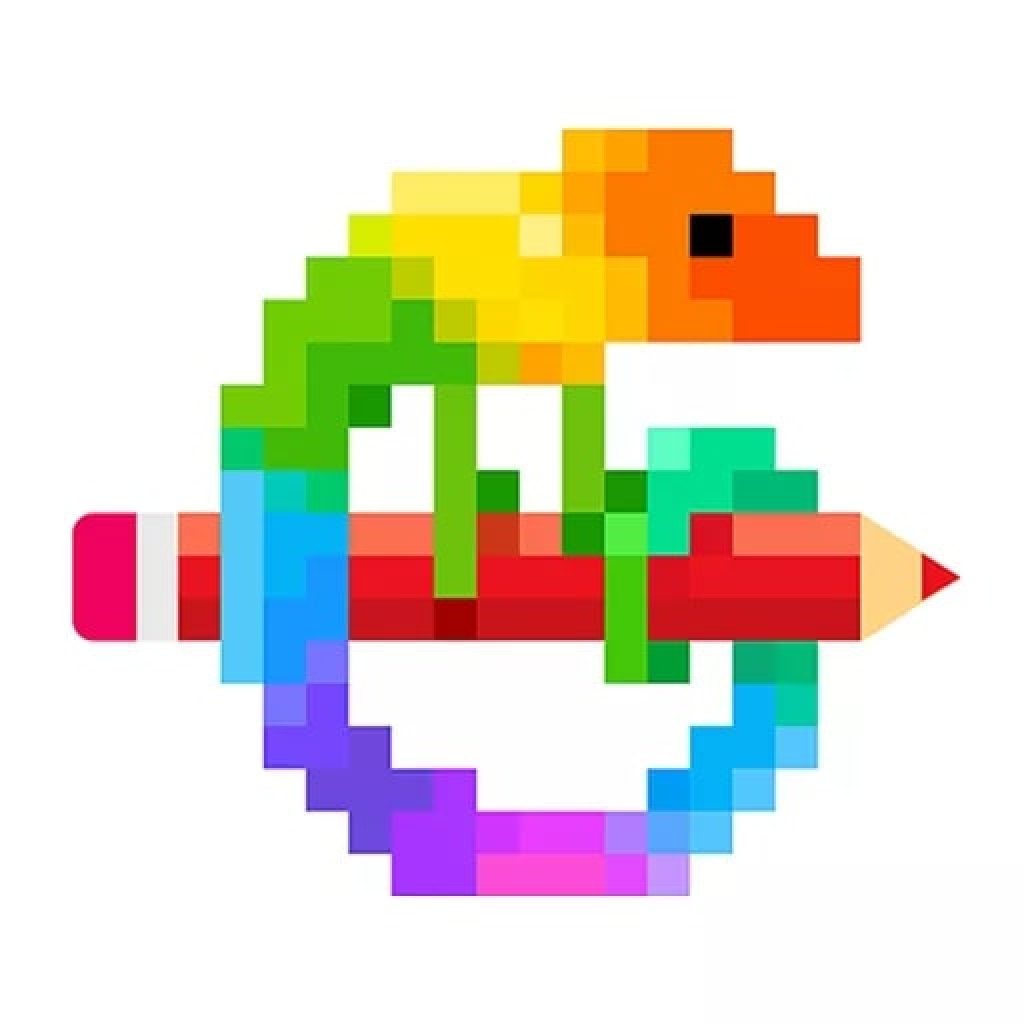 Pixel Art is an app with which the user can color images by matching colors by number. It has handy tools and supports uploading your own images.
The app is easy to use on devices of different sizes thanks to the ability to scale the picture. Using the basic tools of Pixel Art is easy. You have to zoom in on the picture so that the color numbers on the pixels become visible.
After that, you need to choose paints with the same numbers and start coloring the image.
To simplify the work, the program has several extra functions. For example, using the tool "Color blot" you can color in several paints at once the selected area of the picture. "Magic wand" will help to make neighboring pixels the same color.
The app offers a large selection of coloring for all tastes: animals, plants, landscapes, and even full-fledged photos. It should be noted that some of them are blocked for free use.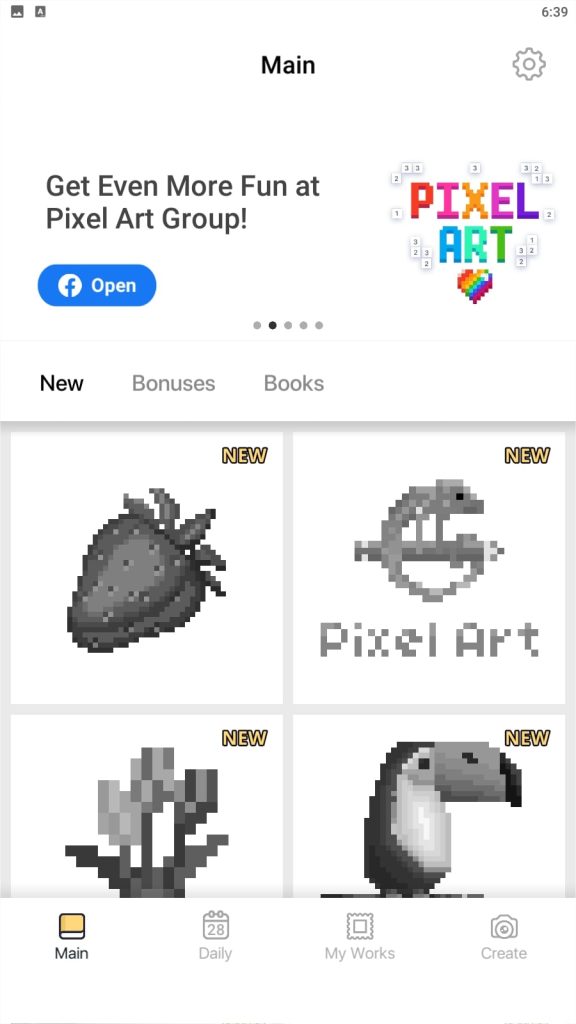 Every day a new picture is offered for coloring, and on holidays thematic selections are available. Also, Pixel Art supports the ability to upload your own image, which after processing will also be marked with color numbers.


Color by Numbers
Color It By Numbers Online will give you the ability to color pictures by filling in the blanks with paint under a certain number. Its advantage is that you will not be able to paint the picture wrong because if you painted an element under the wrong number, the system will give you a hint.
Besides, it will be possible to change the colors to your favorite and implement the idea into reality. This program is loved by children, as it entertains and simultaneously develops and calms.
Choose one of the proposed drawings and start working. You can draw people, animals, vehicles, and more.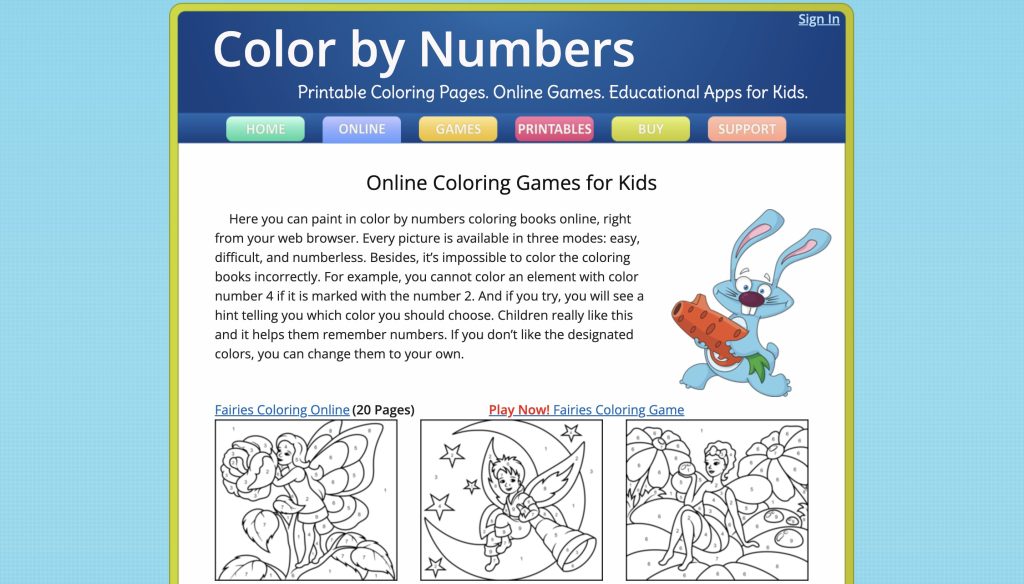 Pay attention that in the game there is an easy mode, this mode is suitable for beginners users and complex, there is also a mode of infinity.

HelloKids
In Hello Kids you will find a lot of games with number coloring by category. You will be able to choose insects, mammals, cartoon characters, etc.
There's a great feature to zoom in or out of the object to make it easier and faster to draw. Solve problems by numbers for each color, calculating colors is entertaining.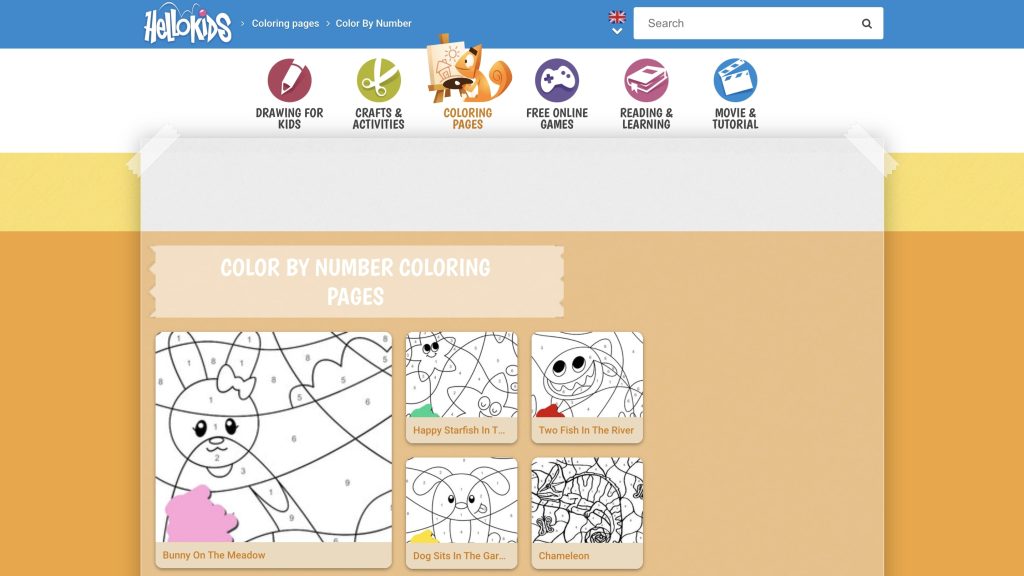 The service will suit everyone who likes to draw, regardless of skills in this area.

You may also like: 15 Best Word Game Apps for Adults (Android & iOS)
TurtleDiary
Here you can spend time with preschoolers with fun and benefits. The program is designed to teach children the world of numbers, every child will be able to remember what color goes under what number.
Besides, this game develops the skills of the artist, as you can click on the fill-in-the-blank space, as well as change the colors on the image.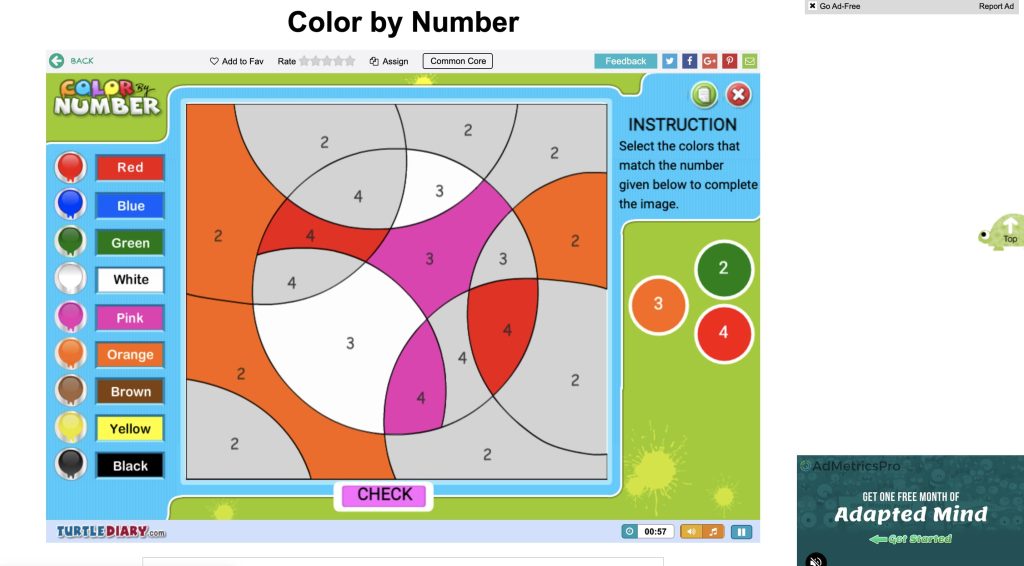 It is worth noting that there is a timer function, which has music, it can be turned on and check the assimilation of information of the child. As the image is completed, it can be tested on the accuracy of number recognition.