PDF format is convenient because you can gather all the documents you need into one and use it on any device. Such a document takes up little space in the device's memory and can be sent in any convenient way.
If you have several PDF documents and need to merge them into one, use these free PDF merger apps & websites.
If you need to keep the original layout of the document, add images, or even a signature, then use these free PDF creator apps for Android & iOS.
Image to PDF – PDF Maker by Simple Design Ltd.
The Image to PDF app makes working with files in different formats even faster and easier. You don't need the internet to change the format of a picture or photo. All functions in the app are free. You can convert to PDF in almost any format: jpg., png, jpeg. It can be any file, including gallery photos, checks, and receipts.
To change the file format, import it into the app or scan it with your phone camera. The whole process is automatic and takes less than a minute. Once the file is created in PDF format, you can use the powerful editor. Change the size and outline, and flip the image. Choose font size and color.
Thanks to convenient sorting, you can quickly find the file you need. They are arranged in a separate folder by date and alphabetical order. Choose which storage option is right for you. You can compress files or change their quality to make them take up less space.
To keep your important data safe, you can password-protect your document folder or use encryption when you save each file. Your data stays only on your phone, without being sent to the cloud or another server.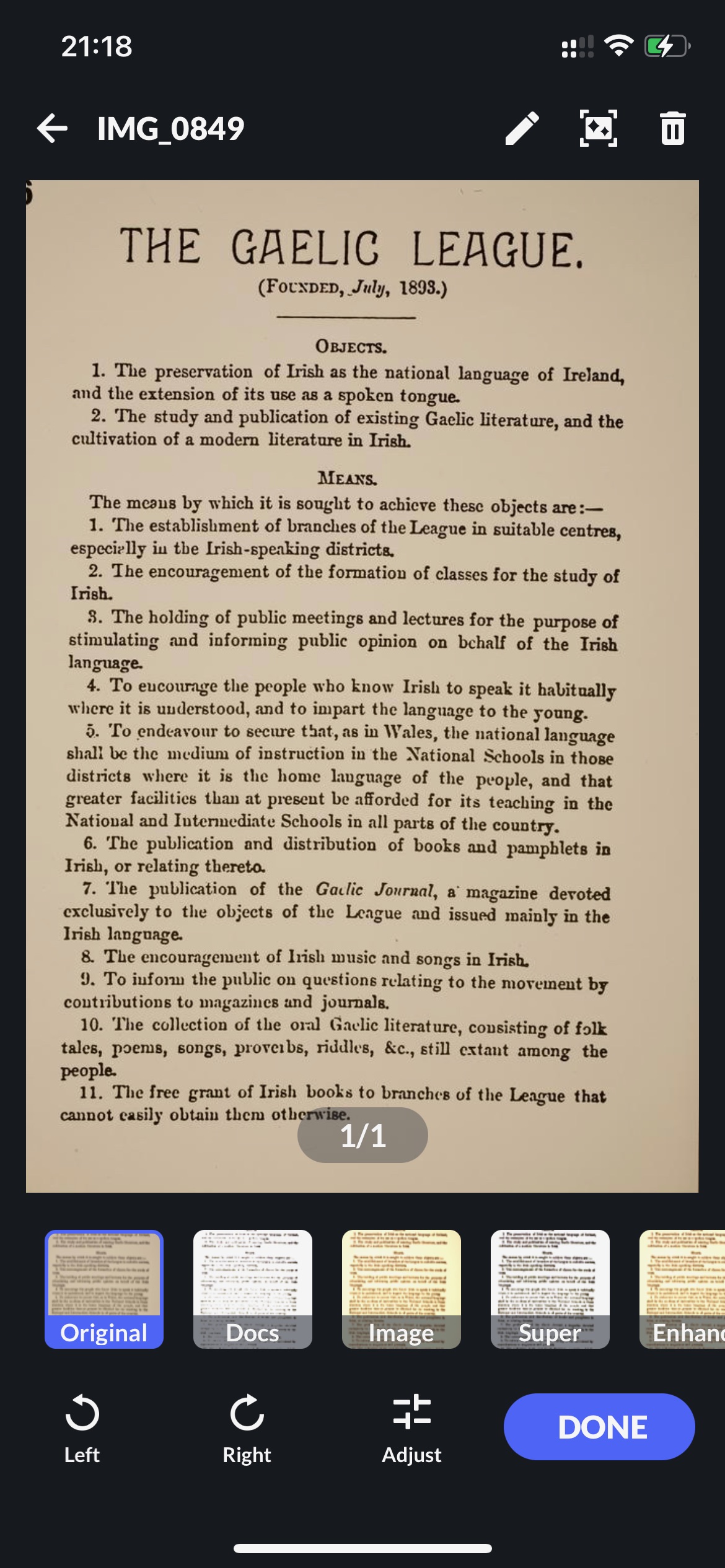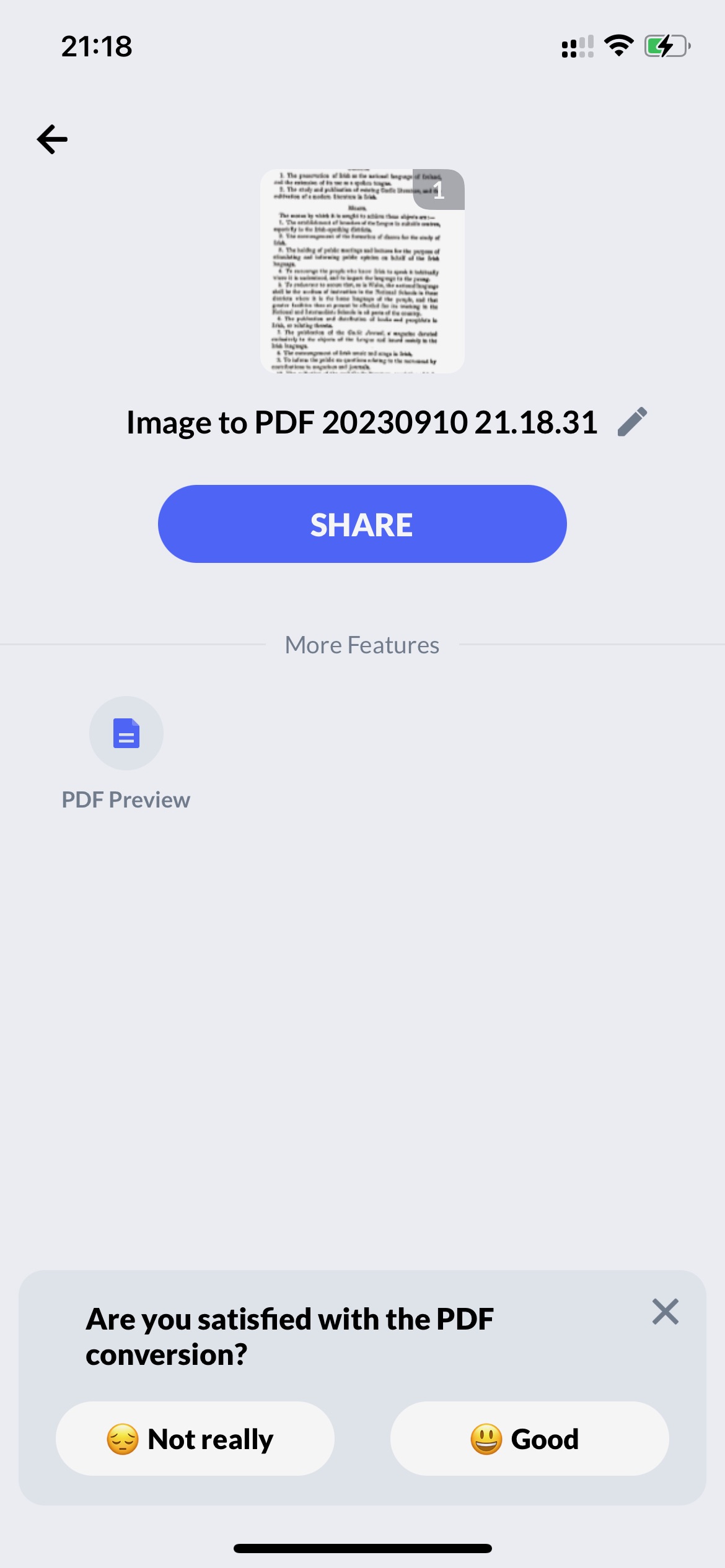 Once converted, the files are available for work. They can be edited and sent via messengers or email. This service is the clearest and most convenient way to get a PDF file.


You may also like: 7 Best Mobile Scanner Apps for Android & iOS
Document Scanner – PDF Creator by Lufick
This app turns your phone into a portable scanner. Now you don't have to wait in line or go to the office to scan a document. This app provides fast, high-quality document scanning anytime and without bulky equipment.
Enjoy smooth scanner operation at any convenient time. Make an unlimited number of scans. Get your documents in an easy-to-use format and in perfect quality. The app automatically enhances the appearance of scans to make them look more professional.
You can use the automatic function to improve the quality of the finished scan or do it yourself. Immediately after scanning, the program will crop empty fields using special tools. Choose the color scheme of the document. You can get both color and black-and-white scans. Change the brightness and contrast.
Create a convenient system of sorting documents to have quick access to each of them. Sort scans by size, alphabetically, or by date. You can print the finished document to your printer without leaving the app. Or send it to email or another subscriber via any messenger.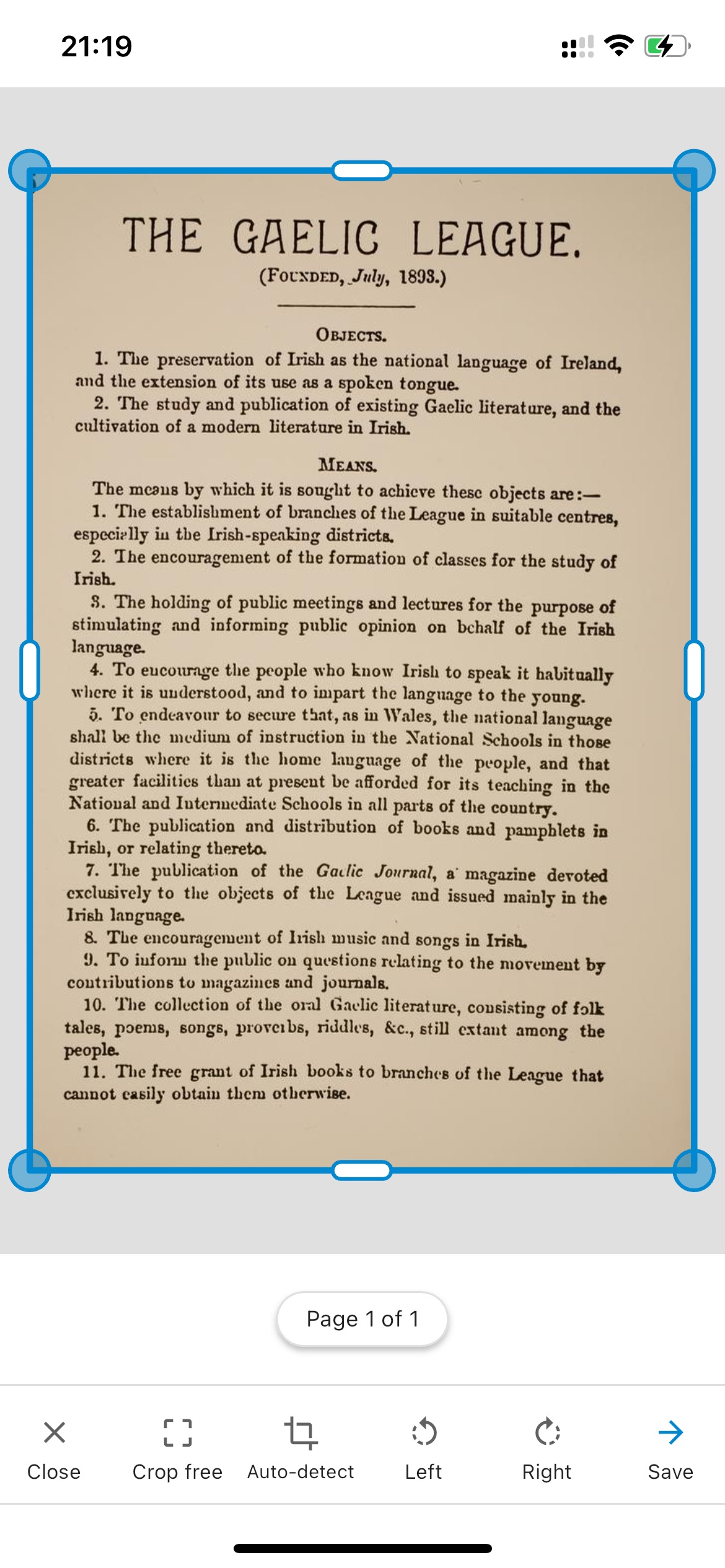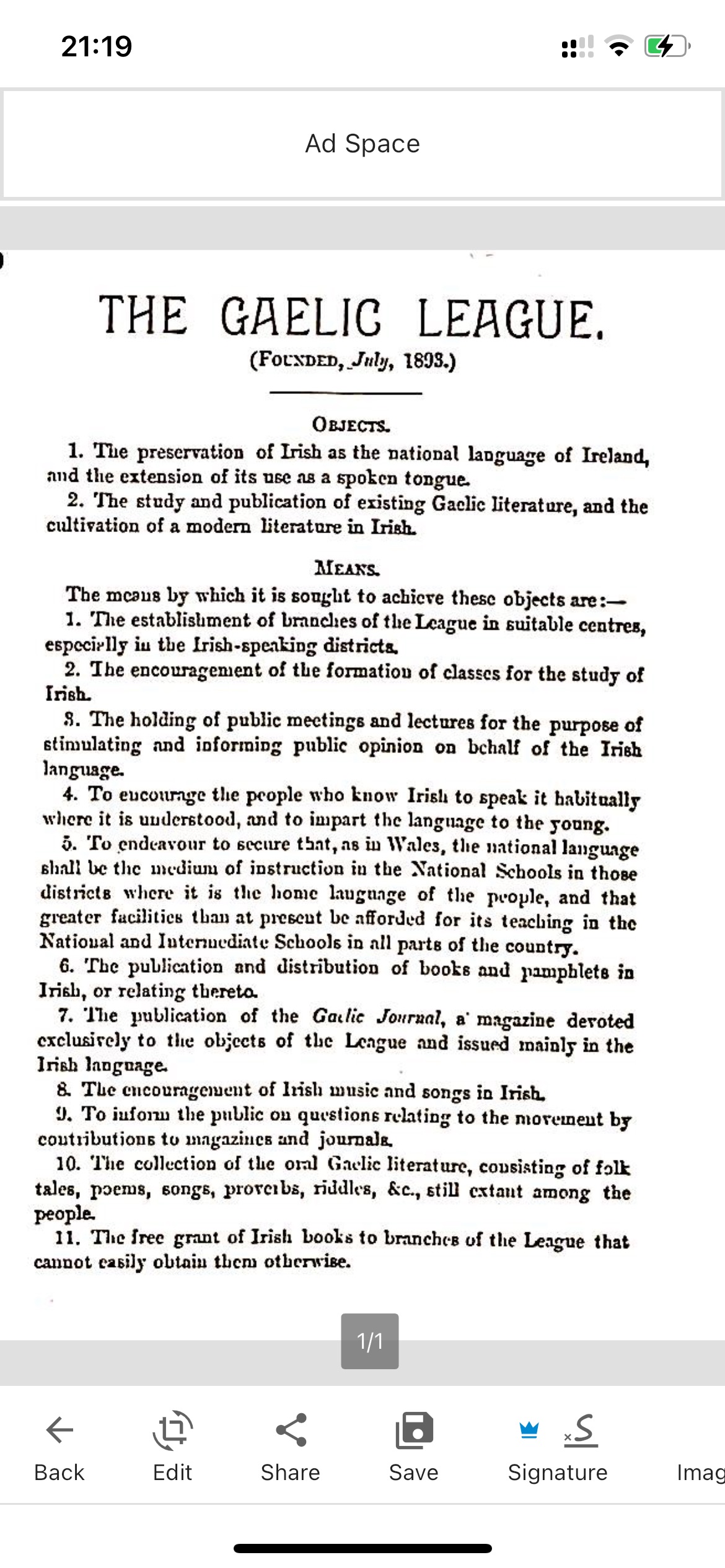 In addition to scanning documents, you can use the app to read barcodes and QR codes. Document Scanner will become an indispensable assistant for every professional.


Adobe Acrobat Reader: Edit PDF
Adobe Acrobat Reader is widespread among people of all ages. It helps in studying and working, in any field of activity. With its simplicity and multifunctionality, the app has earned the trust of more than 500 million users. It includes options for an editor and a file converter.
Besides, the app allows you to work professionally with digital signatures and save battery power.
Save your important documents in the cloud and work with them from anywhere worldwide. You are no longer chained to the office and can work with documents without being in person. Expand your ability to work with PDF documents. Create, edit, access, and share files with others.
Change the appearance and quality of your documents. Comment on your revisions and digitally sign your documents. You will always be in the loop, receiving notifications of file changes on time. Thanks to synchronization, you will be able to open your documents using any electronic device.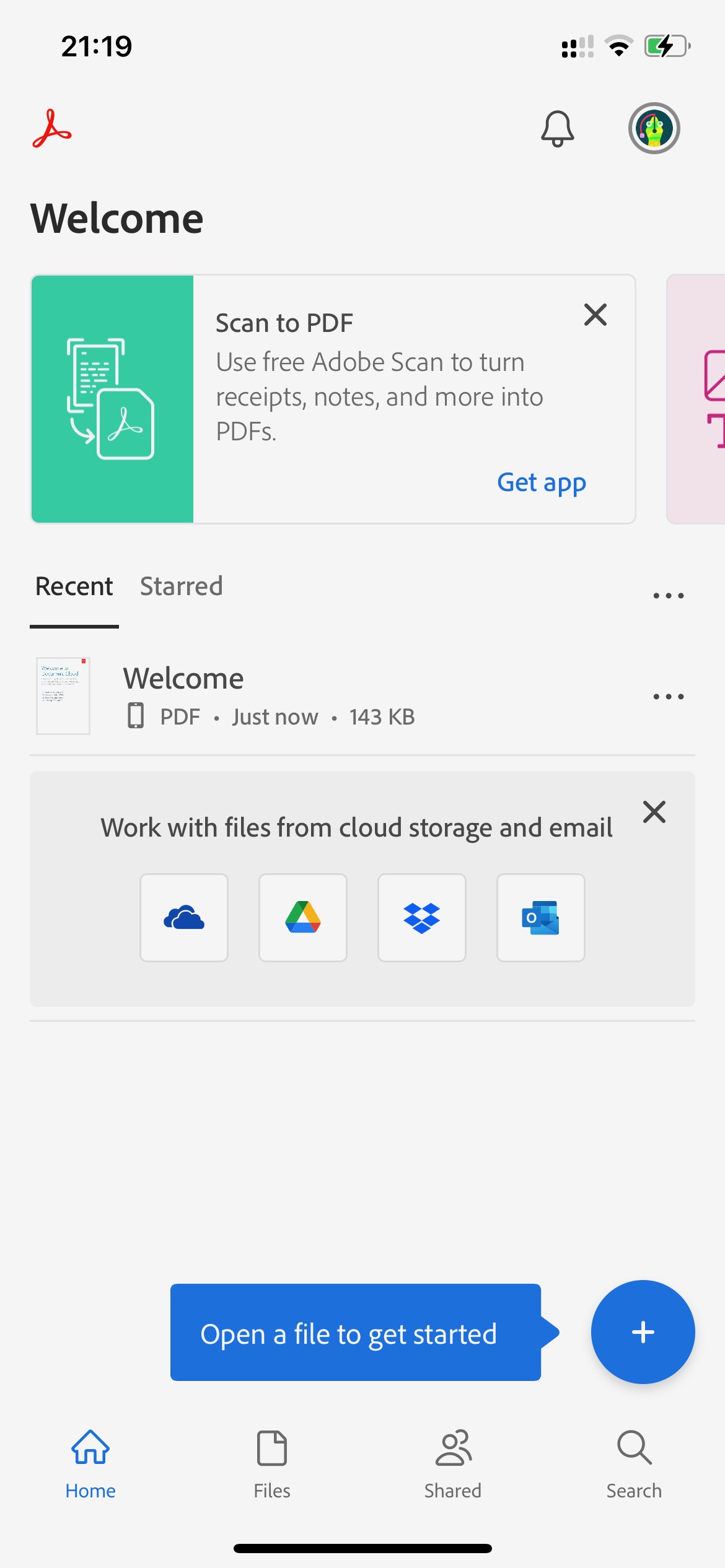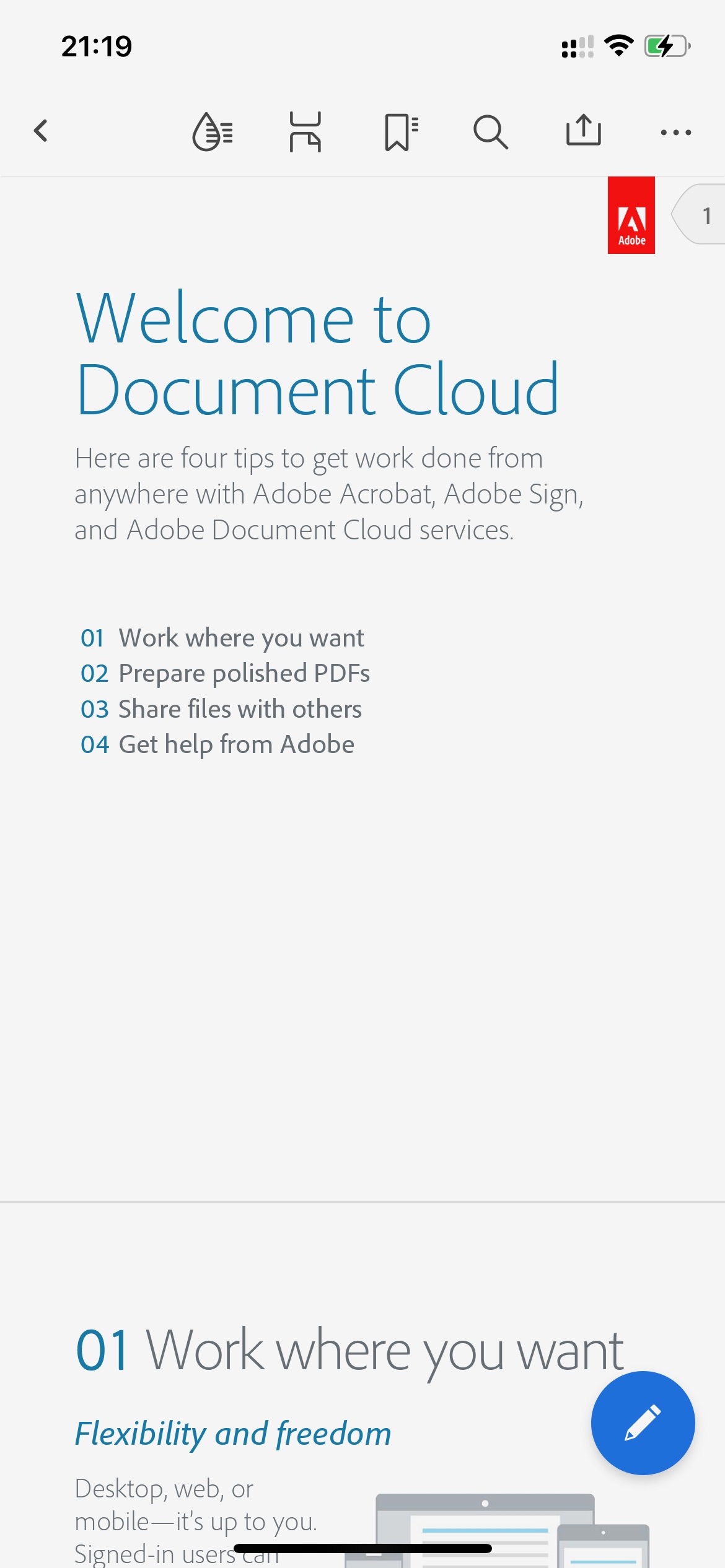 This app is completely free and unparalleled. Print your documents as soon as you send or receive them. Switch to dark mode and save battery life. If you buy a subscription, you will be able to change text and images directly in open files.


Xodo PDF Reader & Editor
Xodo allows you to instantly open and edit PDF files. It is a reliable app that allows you to take your work with digital documents to a new level. Its high speed and wide functionality will replace a lot of outdated tools.
Here you can create and delete PDF documents. As well as comment and edit files. Digitally sign so you don't have to waste your time on long work trips. Just copy the file to this app or scan it right now. Remote document management allows you to conduct business comfortably and securely from anywhere.
Use Google Drive or Dropbox cloud storage to always have access to your documents. Any corrections you make will automatically appear on electronic copies in cloud storage.
The app is simple and versatile. You don't need to pay money to use it. Do your work without copying and importing files. All changes and additions can be made to the originals.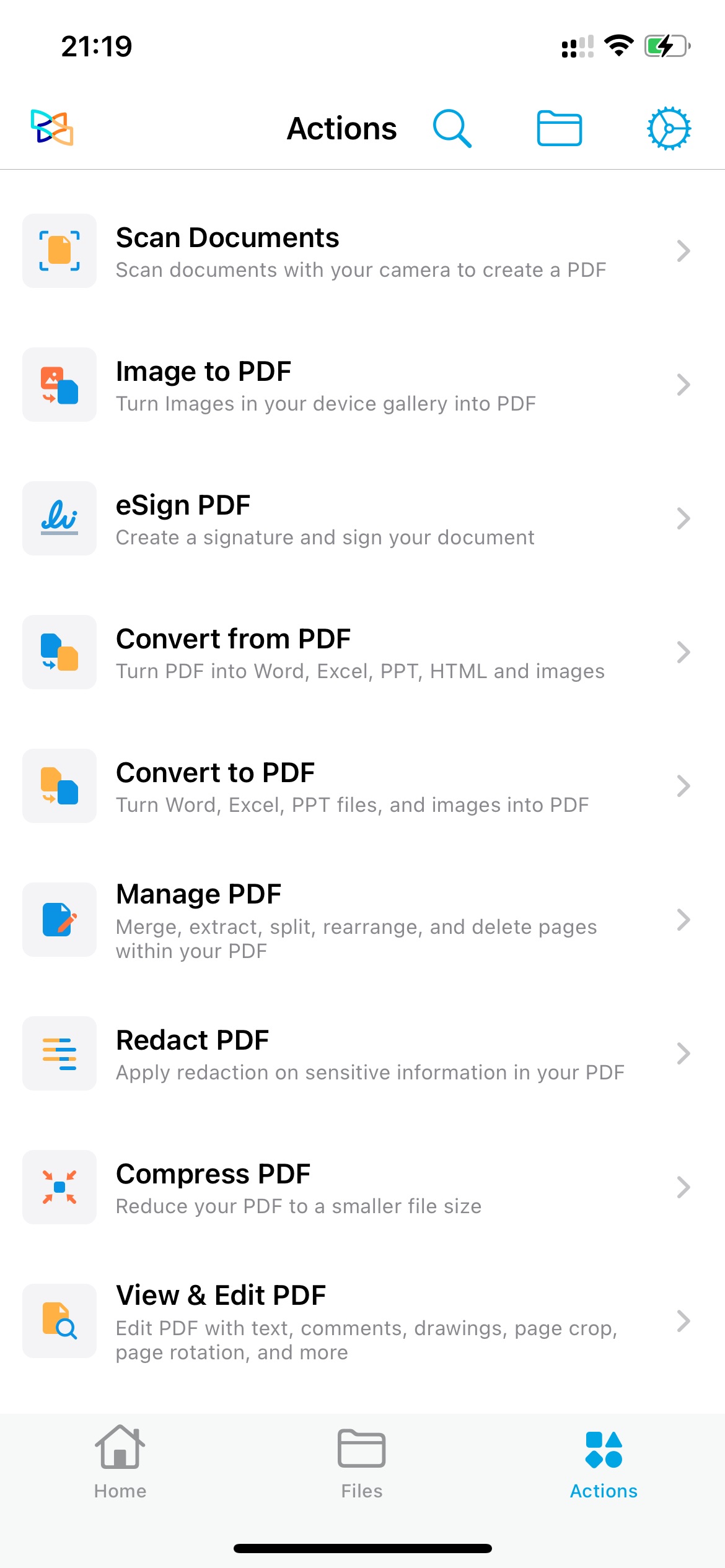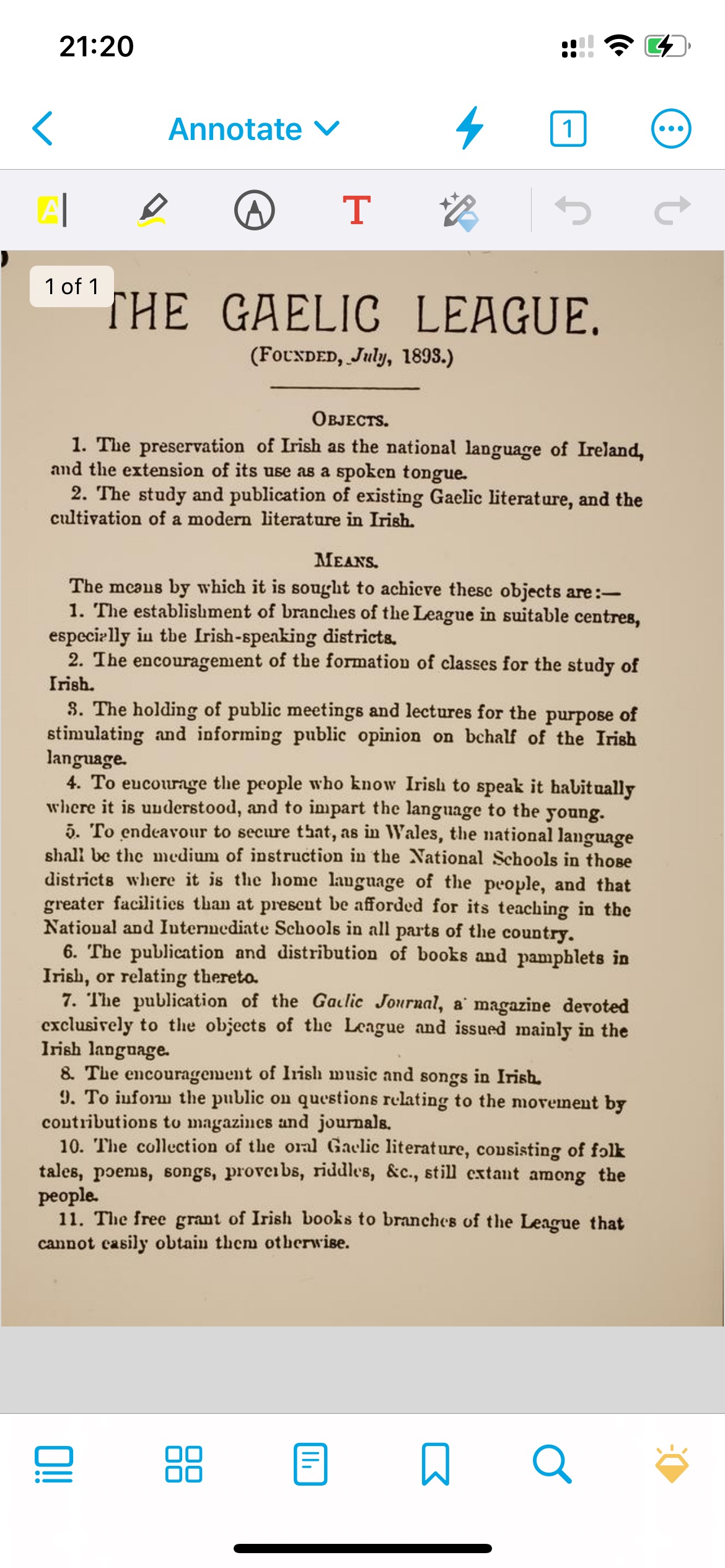 For your convenience, there is a useful organizer that will help with sorting new files and indicate the presence of unclaimed documents. Any functions for working with PDF files are available here.


Smallpdf: PDF Scanner & Editor
Smallpdf will be a great helper for all employees who work with electronic documents. Edit files, and make corrections and comments from your phone or tablet. This app allows you to process PDF files quickly and efficiently. You can use it to read, edit, compress, and convert files.
One app for all options allows you to quickly navigate through a large number of documents and not lose important information. Change the quality and size of a file to easily send it to an email or social media account. Choose compression levels from 45 to 75%, depending on the situation.
Change file format with a single tap. Convert it to Word, PPT, or jpg. The reverse of converting other formats to PDF is also possible. Minimal waiting and excellent results simplify routine actions and free up time for really complex tasks.
To make corrections to a file, just select the desired tool. You can add and delete text, write comments, and reply to other users' notes. Choose the font size, and emphasize important places.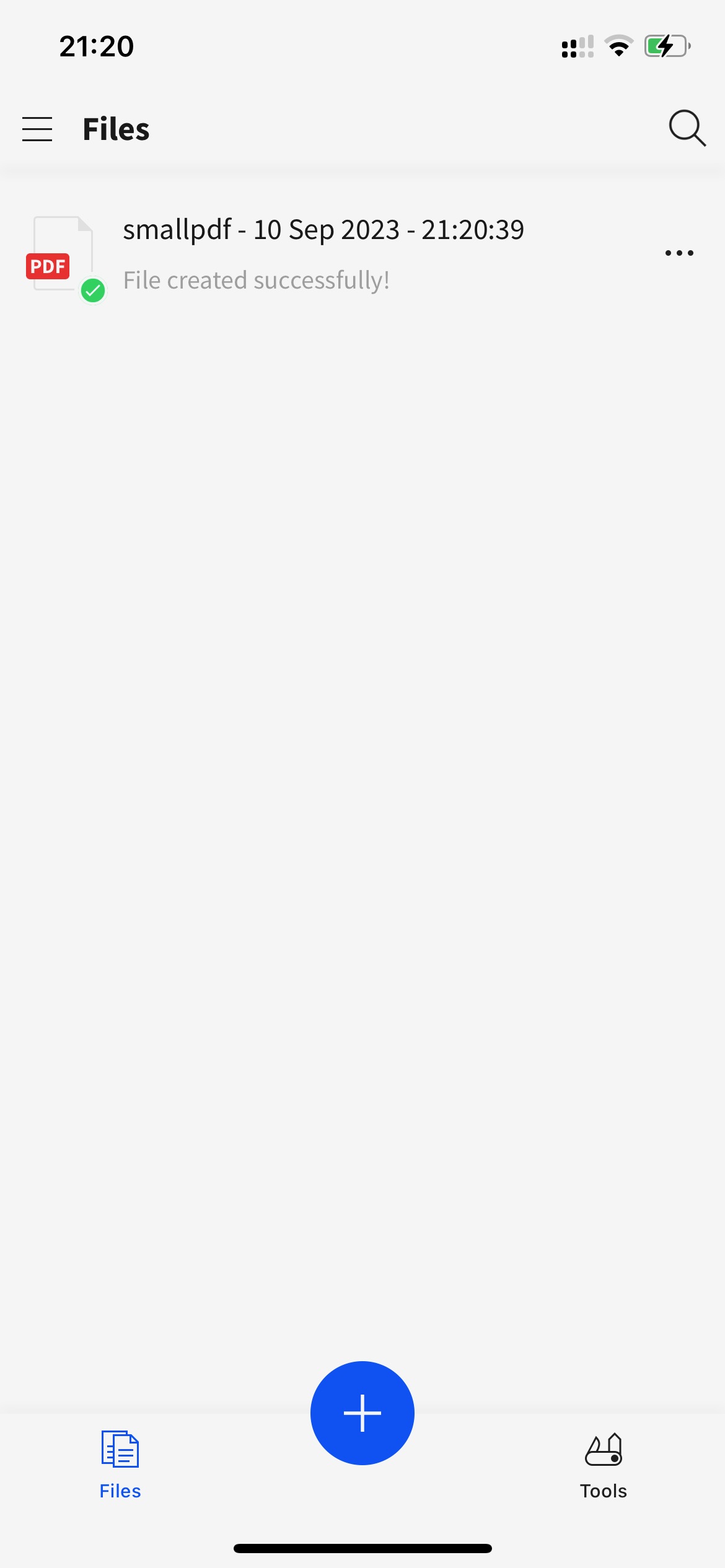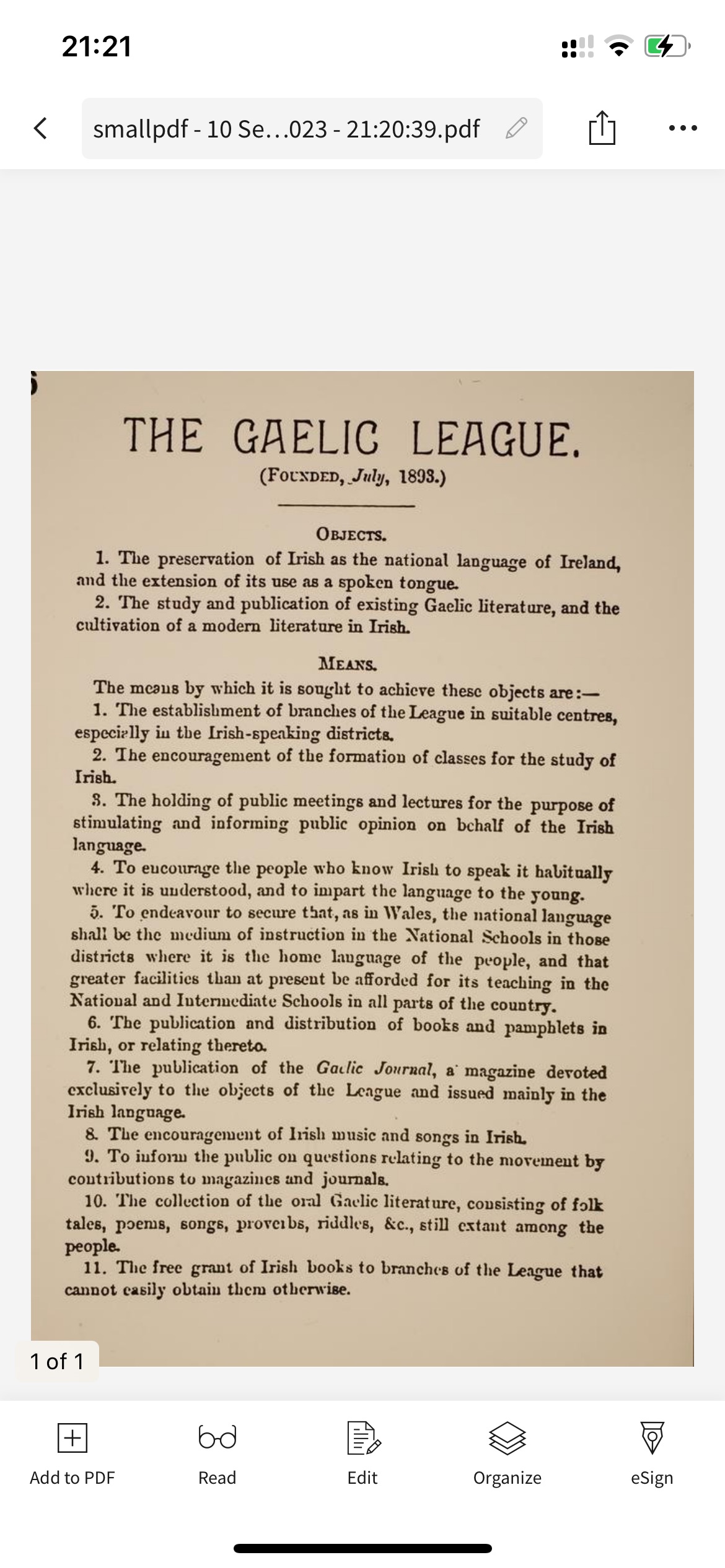 Open a document and sign it, then share it with your coworkers or print it. Make any document as easy to work with as possible. Smallpdf is useful for everyone: pupils, students, and professionals.


PDF Creator – scan documents by Thu Thi Hoai Le
PDF Creator makes it easy to convert other formats to PDF. This app is a must-have for anyone whose work involves electronic documents. Scanned documents can be easily turned into readable files.
It does not matter what exactly you want to convert into PDF format. It can be an excerpt from an ancient book, a large print article, or a utility bill. Besides, this app allows you to read the pictures and information you create from URLs.
The finished document can take up several pages. After conversion, you can use it as you wish: save it in a gallery, or share it via messenger or social network. Compress the file to send it via email. To get a high-quality PDF file, you need to select a photo or take one right now.
Before using PDF Creator, you need to upscale the image to the maximum quality. In just a few seconds, you will get a full-fledged PDF file.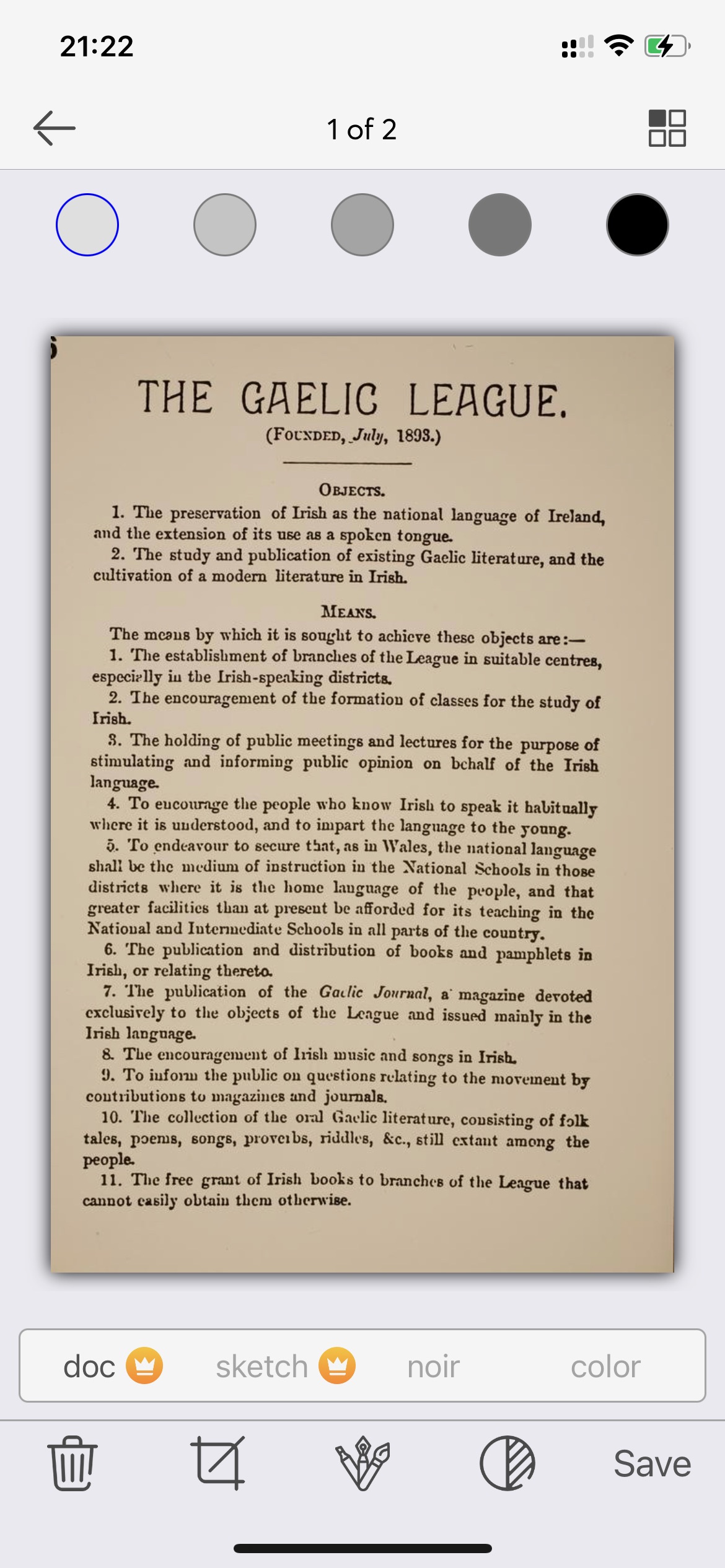 The app has options that allow you to merge multiple pages or documents. You can select and delete multiple files at once. Moreover, you can always use cloud storage to store and sort your documents.

You may also like: 11 Best Catalogue Maker Apps for Android & iOS
PDF Reader: Edit & Convert PDF by Kdan Mobile Software Ltd.
PDF Reader is ideal for any electronic device. With this app, you can continue working with PDF documents from the comfort of your Internet-enabled phone. Learn more about the offered features of this editor. Set the viewing mode and choose the options you want.
Choose a vertical or horizontal work surface. Create bookmarks, search for keywords in the text and leave notes for other employees. Highlight quotes and important passages. Change the font and underline words. Share files directly from the app. Add all kinds of high-quality images to attract attention and visualize text.
Store documents in a convenient format, organizing them by any principle: date of creation, alphabetical order, frequency of use.
Optimize your work with documents: instantly create a backup, and send a file to your contacts in messengers or by email. You can open documents that are encrypted with an Adobe Reader password.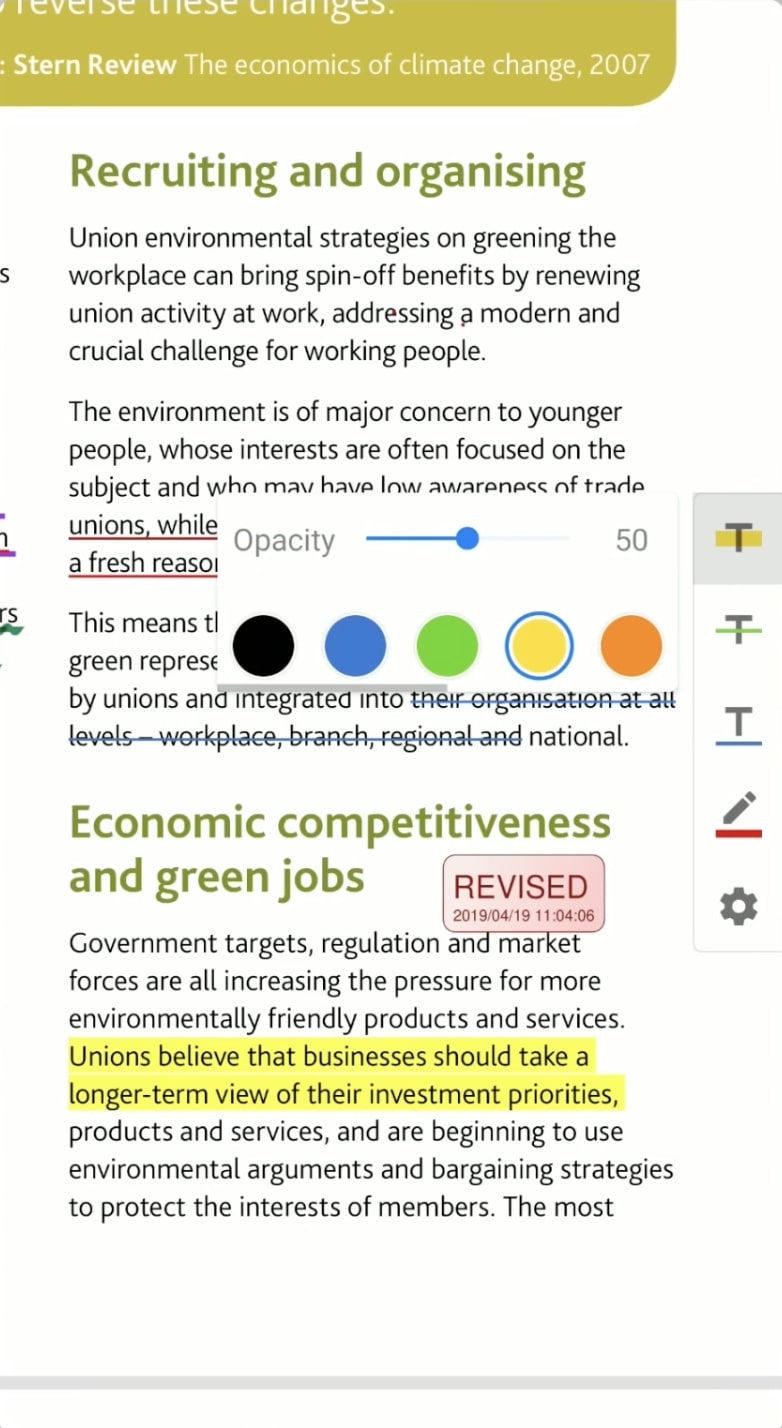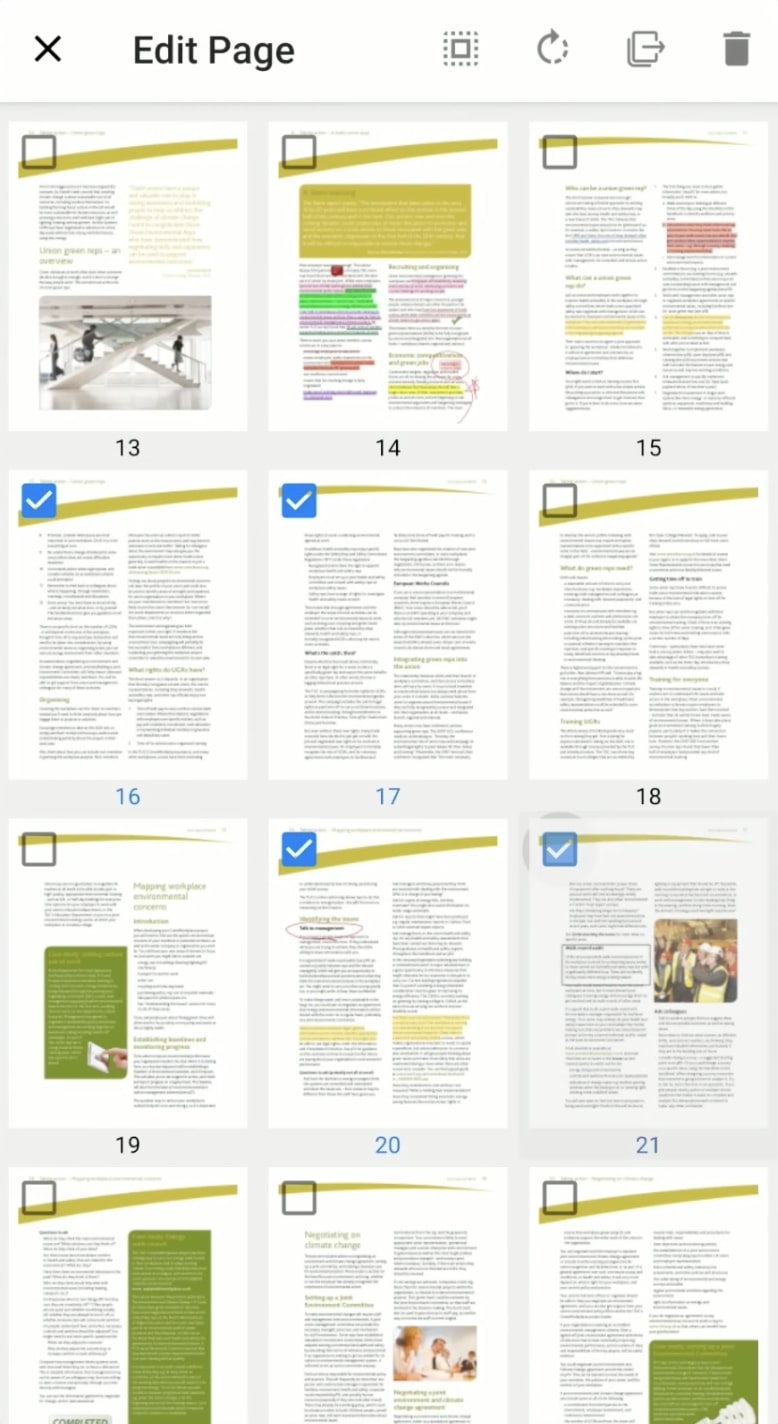 Its users appreciate the stability and functionality of PDF Reader. This app gives you the opportunity to increase your productivity for free and in a short period of time. Take your work to the modern level.


PDF Maker: Converter, Scanner by AppDev Technolabs
If you want to simplify your work with documents, use the PDF Maker app. The developers offer a new approach to working with electronic PDF documents. All actions are automatic, which frees up a significant amount of time.
In this app, you can perform any actions, including reading mode and document compression. Open, convert, and edit files. Share documents in real-time without losing quality. The app allows you to open documents that are password-protected. Take advantage of the backup option and put your data in cloud storage.
To create a new PDF file, a scanned document, a photo from the internet, or a hand drawing will do. You can scan the object you want to see in the format you want. Get any data in the most popular format and perform any actions.
PDF Maker has a simple and clear interface that allows people of all ages to actively take part in the work. Sort your files as soon as you create them. Put your phone to be able to quickly find the file you need.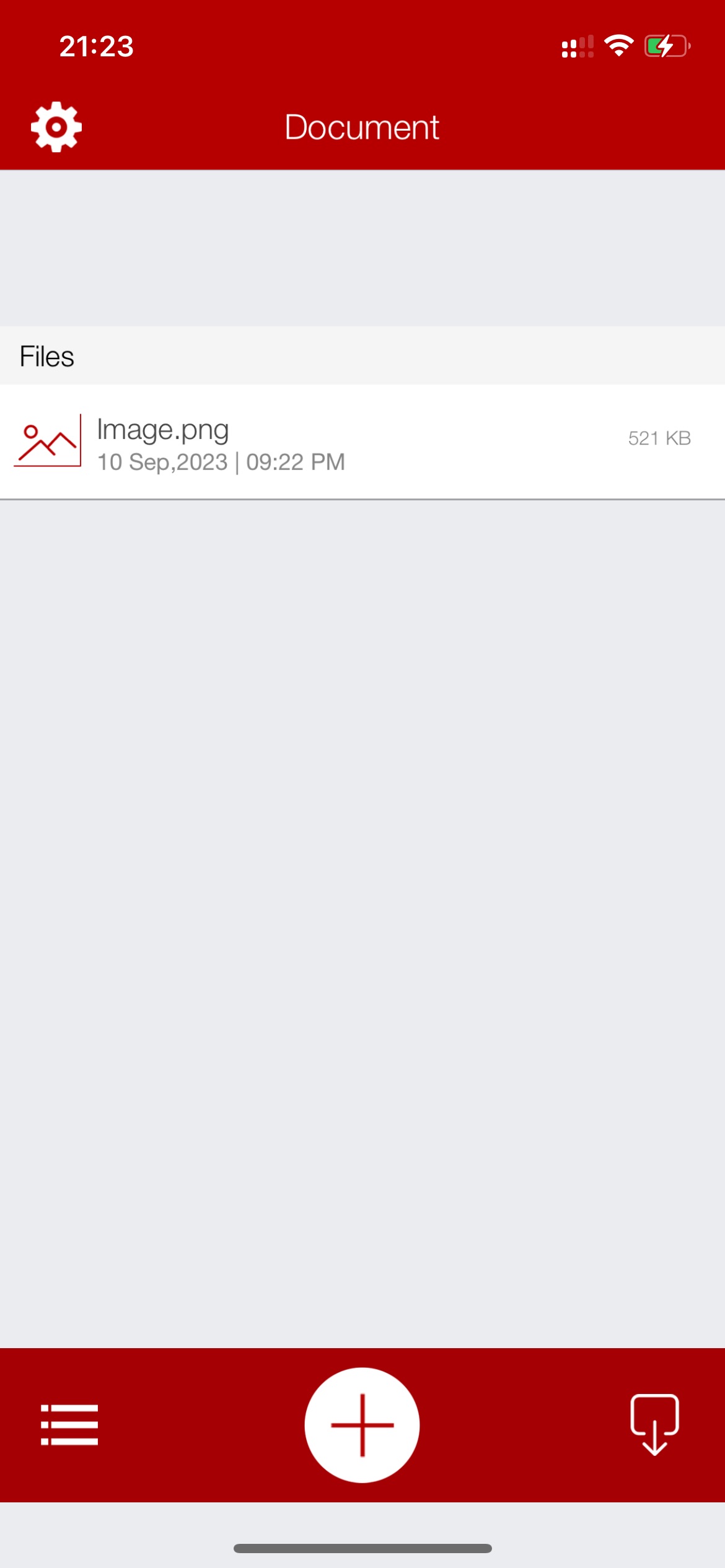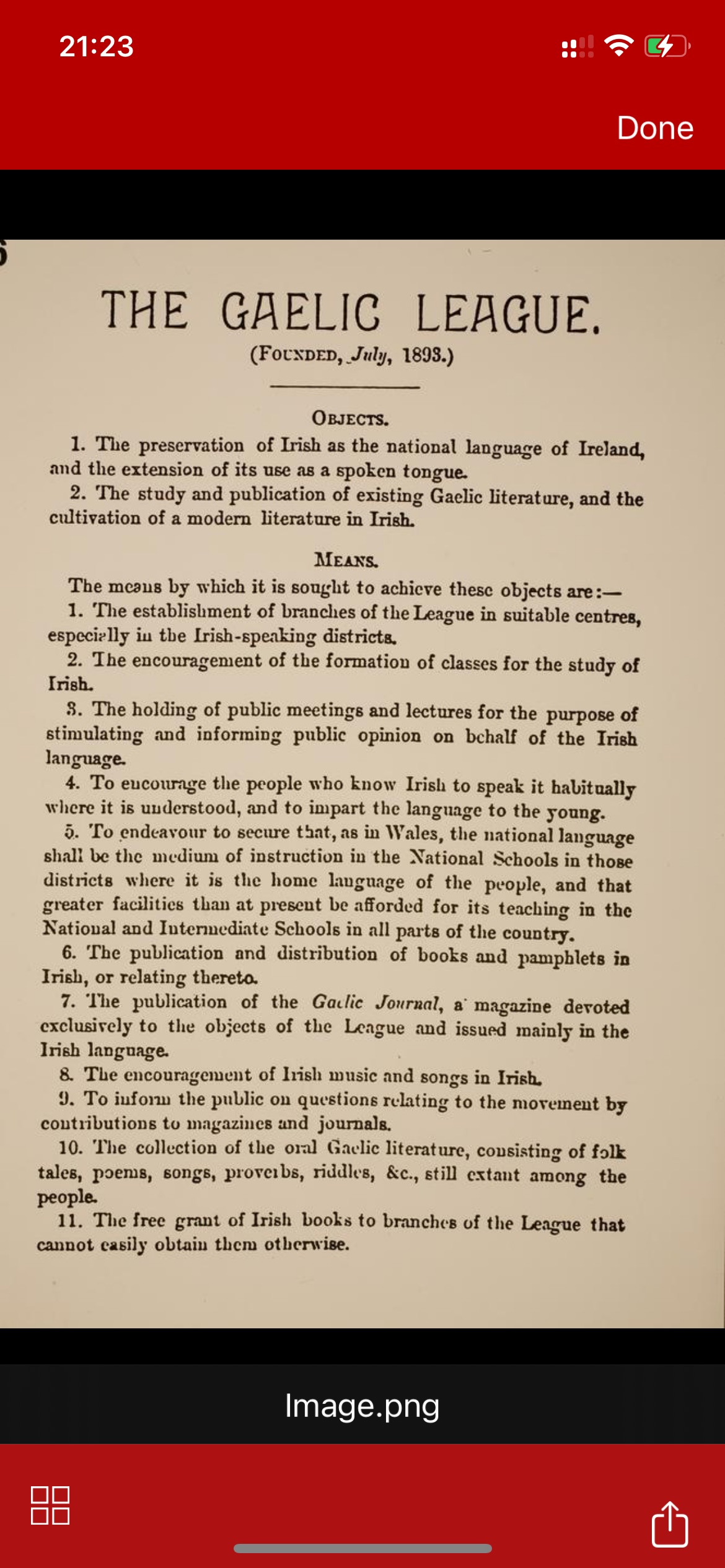 The app is constantly undergoing updates to meet the demands of modern users. No long waits and no problems with recognizing documents of other formats.

PDF Creator: Create & Make PDF by BER Technologies
PDF Creator has a clear menu and a complete set of tools for creating PDF files. The option to create a PDF file based on an image or photo is now available to you. The app allows you to convert images in more than 5 common formats. Another useful feature is to get text from PDF documents.
The work takes a few seconds and does not require any special skills. Get excellent quality files that can be used in professional and household applications. This app will be useful for learning and working as it allows you to get results quickly and for free.
Now you will be able to create reports and any electronic documents in high quality and without wasting time. Just mark the image in the gallery that needs processing.
You can use photos from the gallery or take images from the Internet. Or you can take a new photo with your mobile camera and process it instantly. All old documents and photos will get a second life as a digital copy.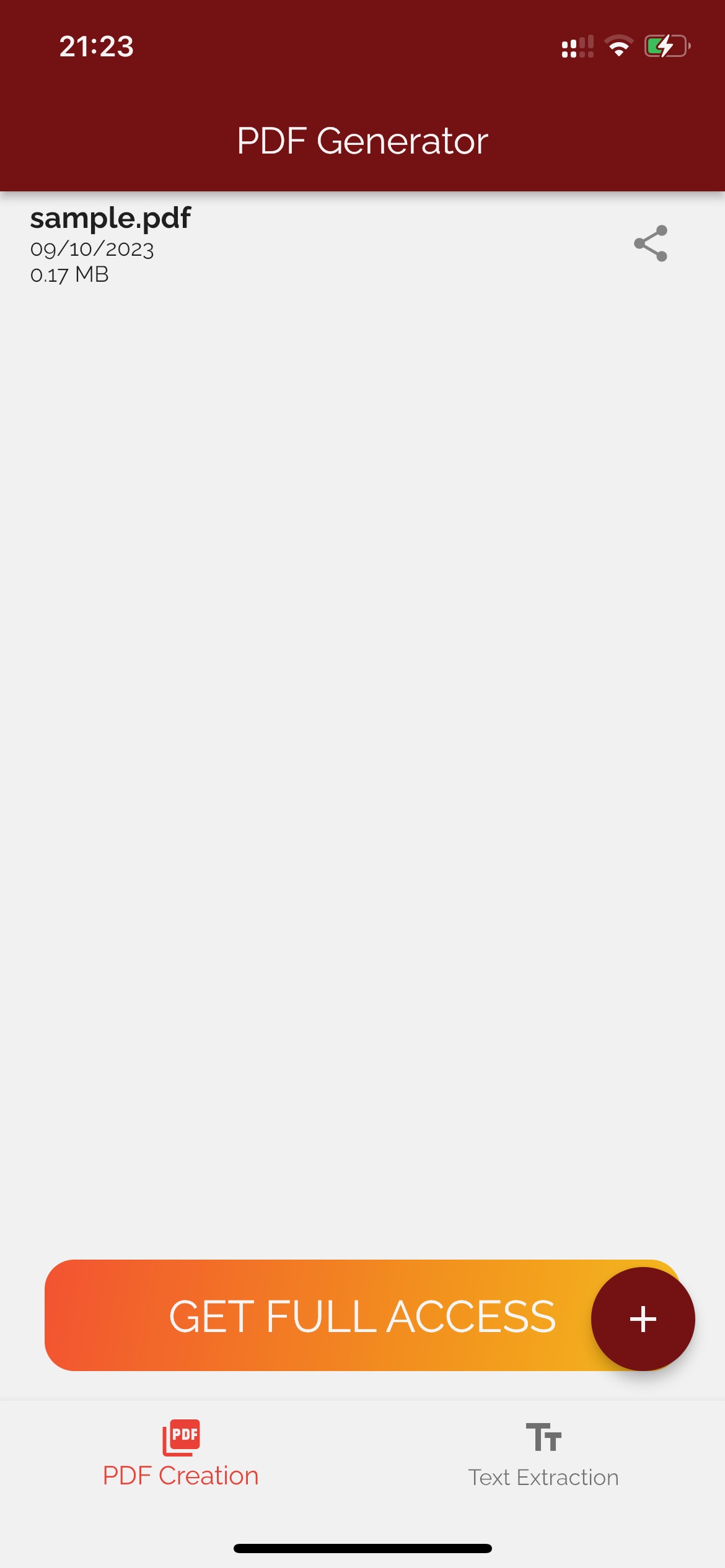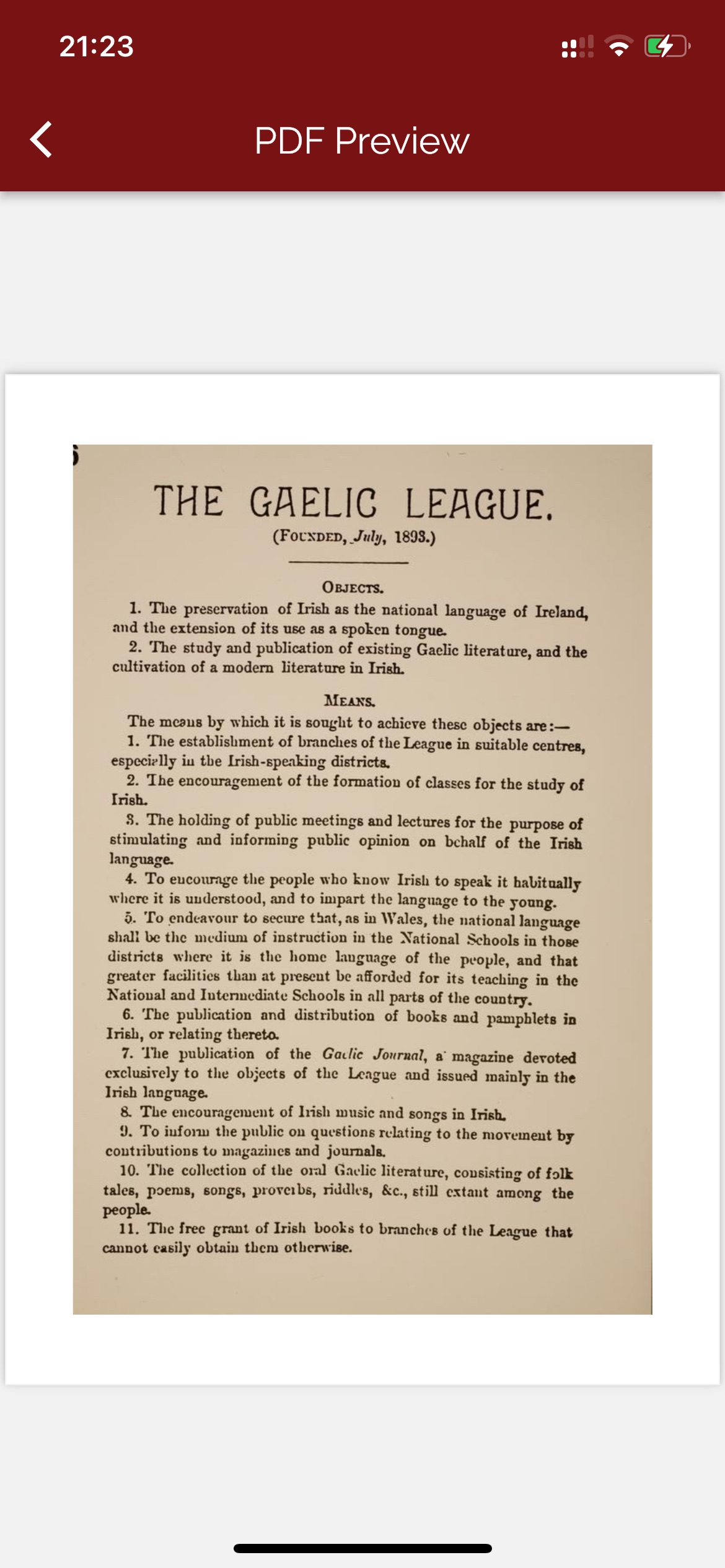 PDF Creator is powered by OCR technology, which allows you to open documents, copy and paste text into them. Text extraction is now even easier and more accessible. All features are freely available. Download PDF Creator and test the new features.


PDF Maker – PDF Scanner by Radhikaben Dhanani
Give the PDF Maker app full control over your documents. Use it for any purpose, anywhere. Turn pictures from the Internet or personal photos into PDF documents. Change their size, quality, and appearance.
The built-in editor allows you to make beautiful margins, rotate the file in the desired direction, or change the font. Compress files to be able to be sent by e-mail in a single message without exceeding the 25 MB limit.
You can always stop working on documents because all the results of each session are saved automatically. Continue working from where you left off last time.
Optimize your phone. Open, save, and delete PDF files with a single tap. You can put your documents in the order you want. Sort them by date, title, or region. Share documents directly from the app and save new files. You won't have to deal with the problem of watermarks on your finished documents.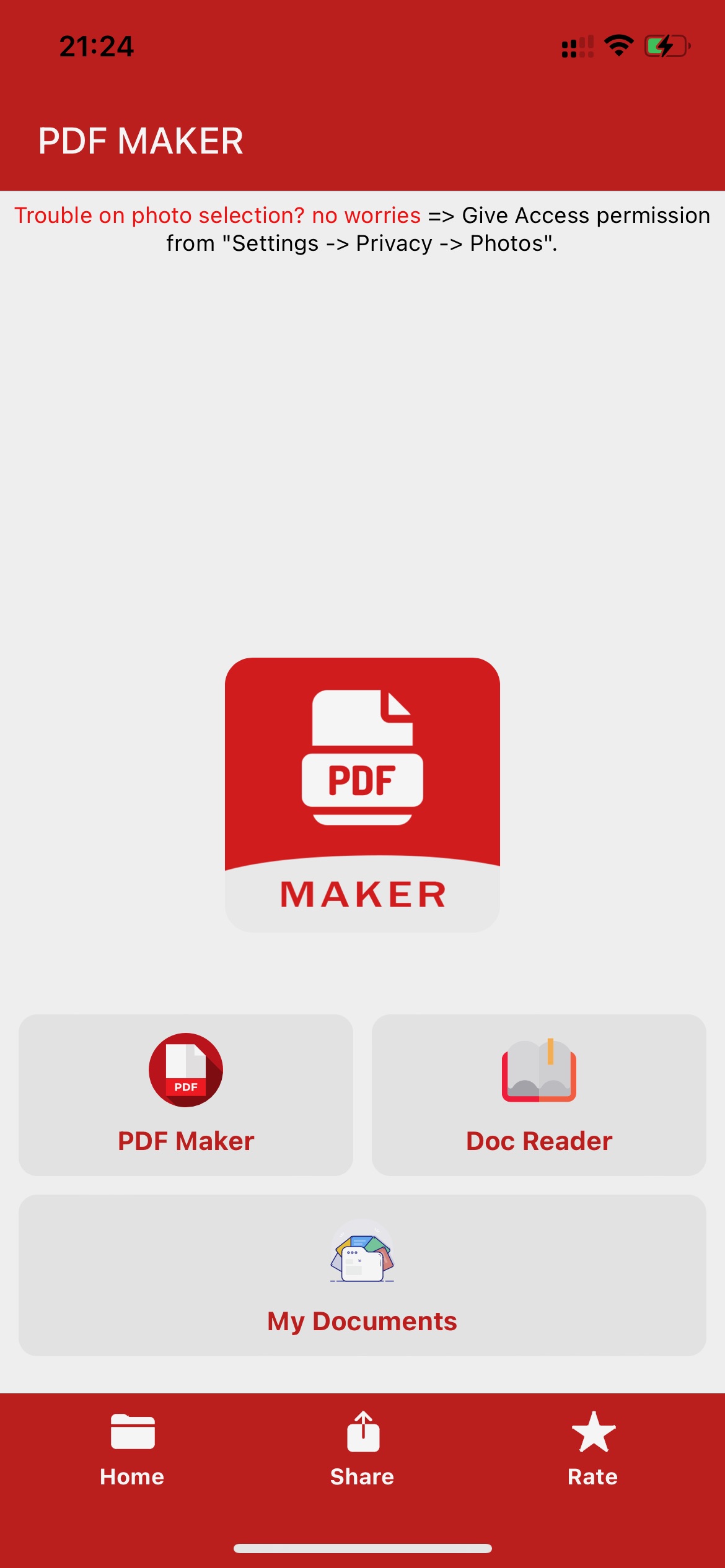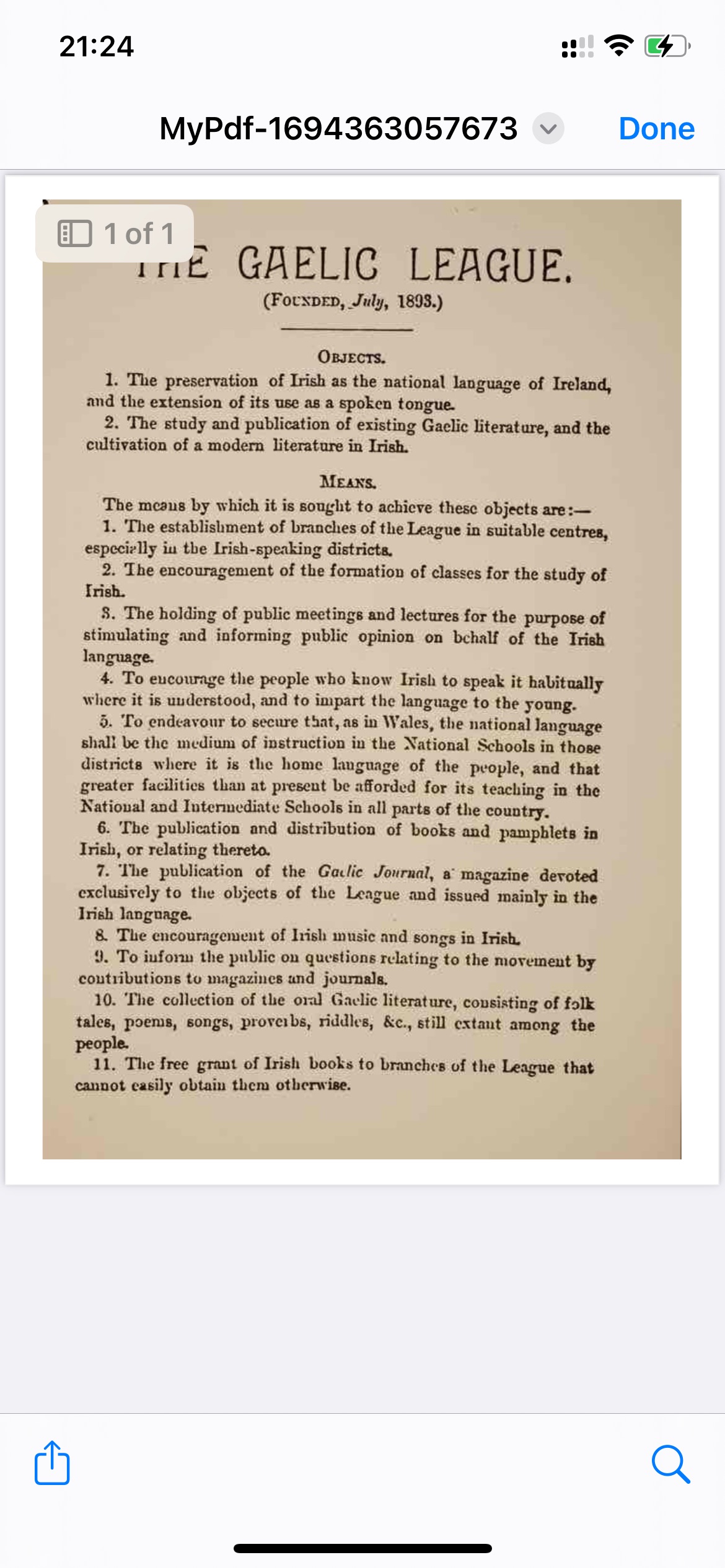 After conversion, all your documents will be saved in a folder with the same name. You don't need to register and confirm your identity. Download PDF Maker on iPhone and get high-quality PDF documents for free. You don't even need an internet connection.

You may also like: 11 Free Brochure Maker Apps & Websites
Document Scanner Pdf Creator by Shraddha Makadiya
Document Scanner PDF Creator makes working with documents pleasant and convenient. With your iPhone at your disposal, you can scan a large number of documents at any time. Thanks to the clear menu, everyone can use the app.
It is suitable for accounting, business, and other areas of activity. In a short period of time, you can scan a lot of different documents and instantly put them into separate folders. Get the opportunity to make high-quality scans for free and from anywhere in the world.
Finished high-quality scans look more professional thanks to automatic editing. Artificial intelligence will help to make them more readable.
In addition to working with scans, the app allows you to open and work with PDF documents. Mark important places, make your corrections, and share documents with other users. Use digital signatures to sign important documents so you don't waste time on business trips and flights.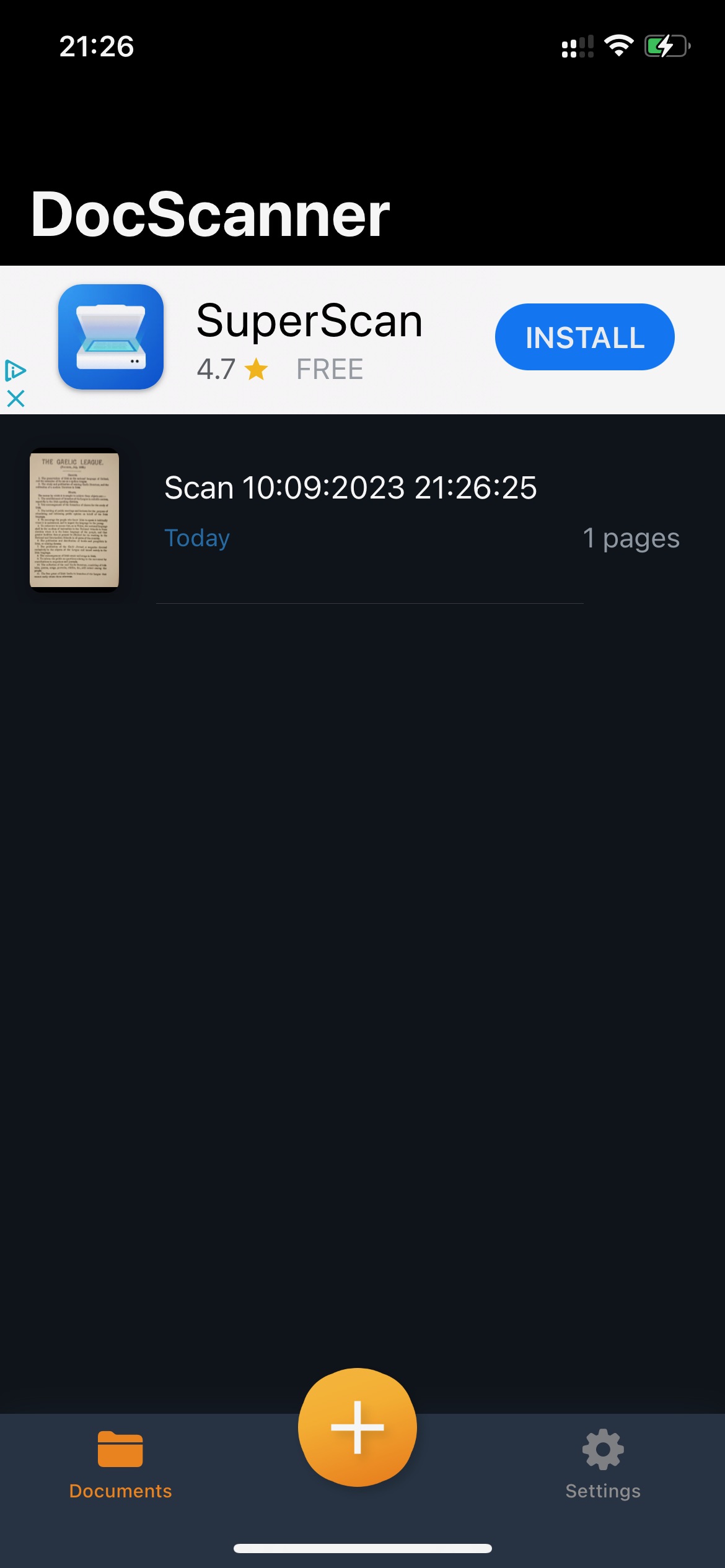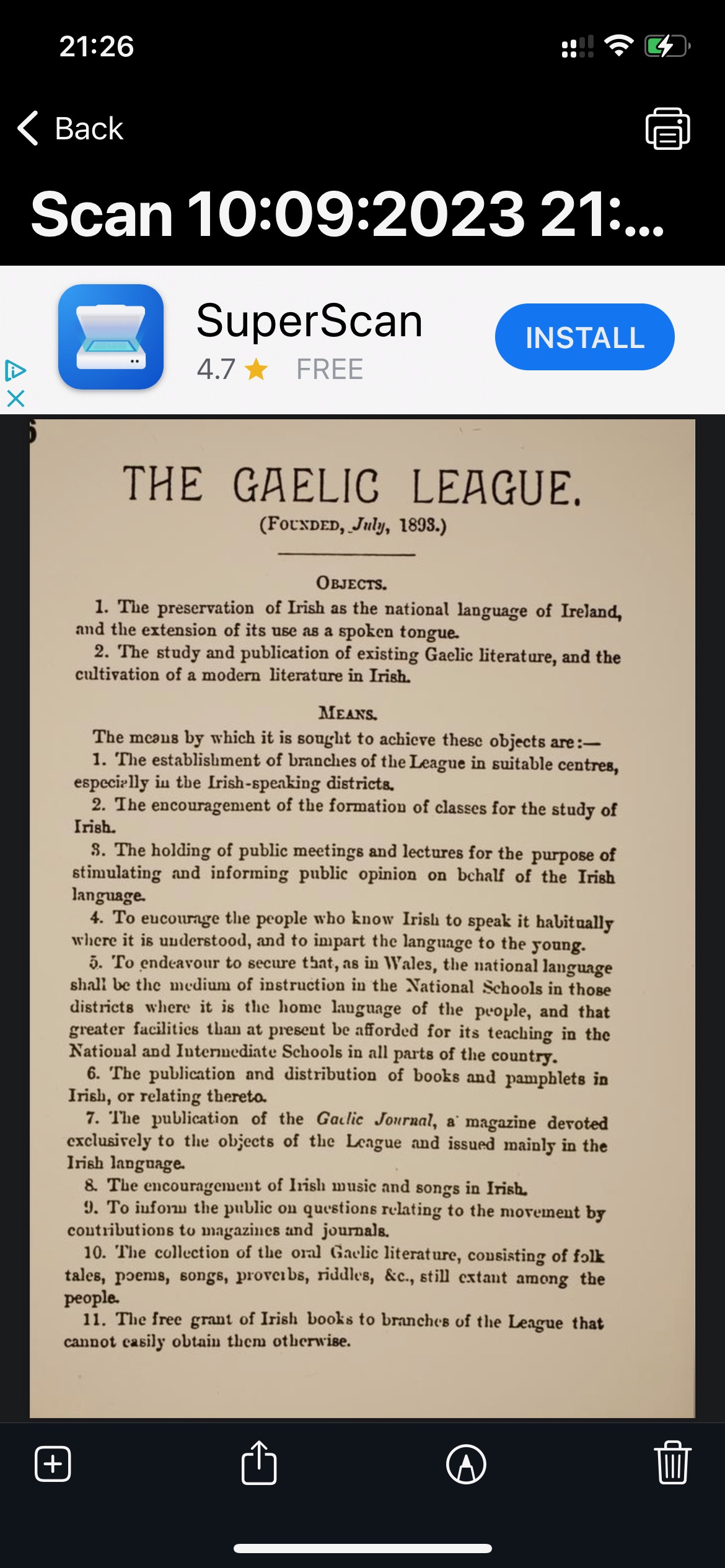 Conduct business digitally in a confidential and secure manner. All your data after conversion or scanning remains only on your phone and is not transmitted to an unauthorized server. Any document can be exported in any convenient way or sent to print directly from the app.