9 Best parkour training apps for Android & iOS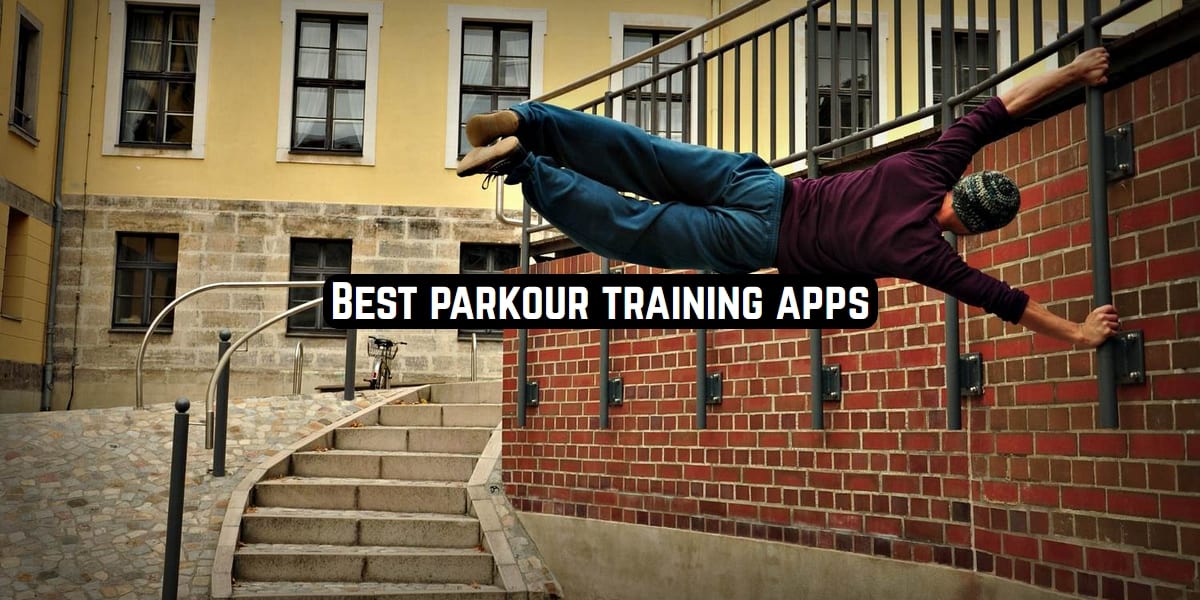 Parkour is a sport that gained incredible popularity some time ago. Over time, the sport has acquired its own professionals, as well as a huge number of people wishing to start classes. Training to develop their own sports skills and abilities will be useful to anyone – even those who first came across this sport.
Parkour training helps to develop discipline, the ability to master own body and muscles, and, of course, physical strength. You will become more confident and stronger, which will certainly affect your self-esteem and abilities. 15 Best Bodybuilding apps for Android & iOS can help you develop your body.
If you are nervous and do not want to use the services of a special trainer, applications with training programs will always help you. It will explain in detail what you need to do at the moment and many other nuances.
Since parkour is a highly specialized sport, we decided to help and collect some good services for training. We suggest you learn the 9 best parkour training app for iOS & Android.
Parkour Strength & Athleticism by Fitivity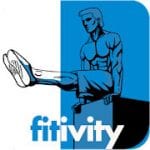 Do you want to start your training in parkour? Then you can try the Parkour Strength & Athleticism app. Even if you've done this sport before, you can enhance your skills and abilities with the app. It focuses specifically on the power part of training – it's essential for you to perform complex movements and exercises.
Parkour Strength & Athleticism has several types of training you can choose from. These can be plyometrics, flexibility, balance, hand strength, and more. You will need to exercise in a way that balances your lower and upper body.
This will allow you to perform exercises on an obstacle course. If you decide to purchase a Premium Subscription, you will receive guides from your digital trainer and individual training.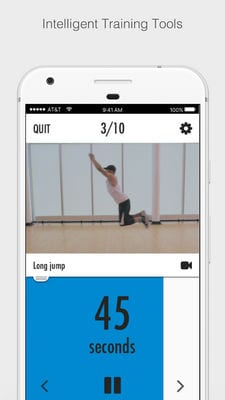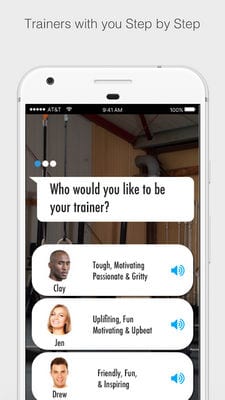 Parkour Moves Technique & Training for Beginners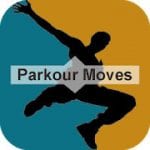 The Parkour Moves app is the best choice for people who don't like unnecessary details. It is the simplest interface that contains only the most important details and categories.
The entire application is a list of different exercises with explanations of techniques, dangers, and other details that should be taken into account for beginners during training and practice.
Parkour Moves has a tutorial for each exercise with illustrations to help you repeat a specific movement or trick. Among the most popular are the Wall Climb, Side Parkour Roll, and Cat Jump.
Each exercise is viewed separately, which is inconvenient if you already have experience with movements and training. So Parkour Moves is only suitable for beginners who are just trying to do something in the first few training sessions.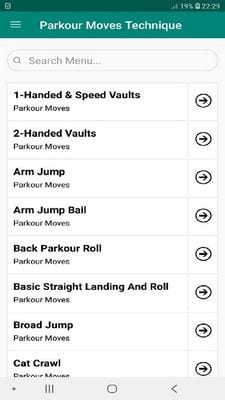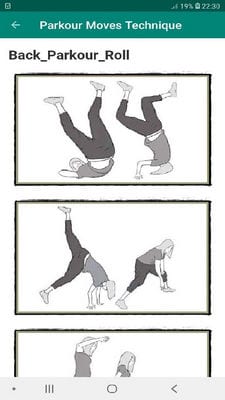 Ultimate Parkour App by Nicolas Provost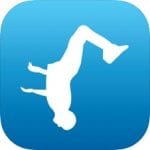 Want to learn new tricks? Or maybe learn parkour techniques from scratch? With Ultimate Parkour App, you can find a lot of new and interesting information that developers have carefully selected during the creation process.
You'll be able to master new tricks, learn a little more about the technique, and much more. Get started as soon as you download it.
Each trick on the Ultimate Parkour App has its own progress that you can track during each workout. For more motivation, you can set personal goals that will remind you of what's important.
Ultimate Parkour App has a huge database of parkour tricks with video lessons attached to it. There's a total of about 60 of them, including both the basic and unique tricks.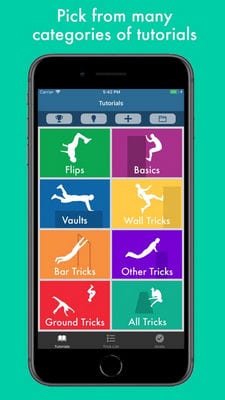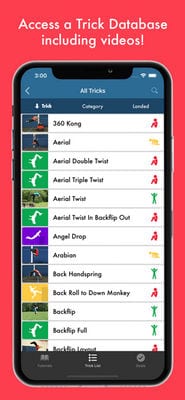 You may also like: 9 Best random workout generator apps for Android & iOS
Parkour training by FreeAppsLaborator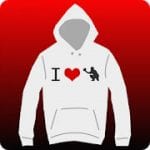 Parkour training is an application that will help you improve your sports skills and allow you to manage your own body ideally. You will have to train regularly, but the result will justify all the efforts you make.
Using this app, you may think that your smartphone will have a full catalog of exercises and tricks that are often used during training in the city.
Parkour has no age limit – you can practice it at any time. You will use your body not just to move from one point to another, but to perform great moves. In Parkour training you can also find like-minded people who communicate in a separate forum. You may even be able to meet with them for joint training.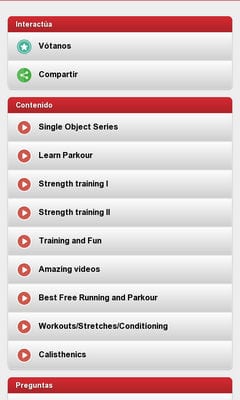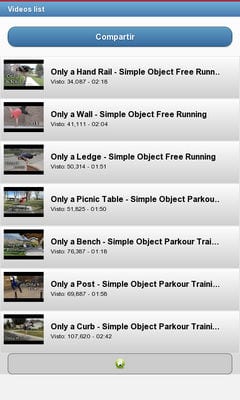 URBN Jumpers – Parkour, Freerunning & ADD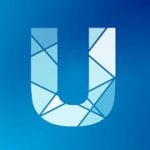 For permanent training in an urban environment, a special area is required. It must be large enough and have many obstacles on which you will sharpen your skills.
URBN Jumpers will allow you to find many new playgrounds as well as meet people that are as passionate about parkour as you are. You will be able to share your favorite spots as well.
Thanks to the simple interface in URBN Jumpers, you can easily add a new place that you found during your latest training or walk. With special settings, it can also be viewed by other parkour users.
In the URBN Jumpers, you can also plan your workouts by marking your progress after each one. Share your latest results and achievements with the community and get an objective evaluation!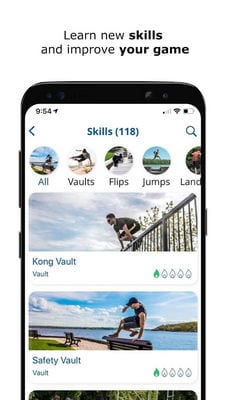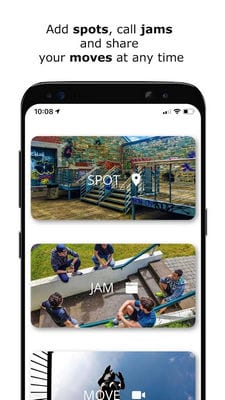 Parkour lessons – learn Parkour with ParkourGuru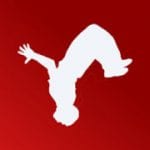 Textbooks can't always be boring! Parkour lessons is an interactive textbook that contains full freerun and parkour lessons.
It has various functions such as common tricks and lessons, desired exercises, and much more. Here you can create your own wish list – it will only include exercises you want to learn soon or during training.
Parkour lessons include videos for novice athletes with which you won't get hurt due to the wrong technique. You can edit existing videos and add individual files to your personal directory. A separate section of Parkour lessons is for beginners to fully master the basic tricks. Athletes can also improve their skills and practice techniques.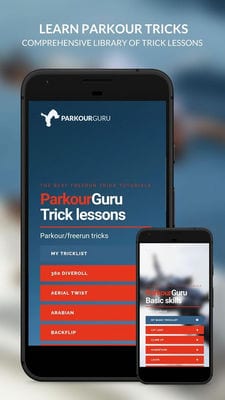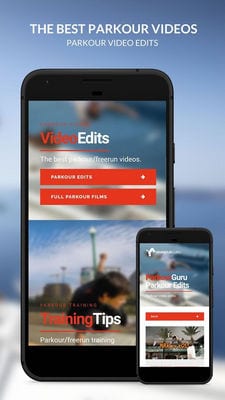 You may also like: 7 Best butt workout apps (Android & iOS)
Parkour Training by Learn Things Apps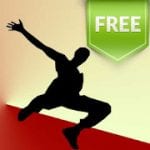 Parkour Training is an application with a simple and even a bit old-fashioned interface. But it is perfect for all newcomers who just want to start their parkour training and don't know what to do first.
You'll learn basic training tips and tricks. They will help you focus, improve your skills, and even challenge yourself with every workout.
You don't just have to do squats or push-ups. Parkour Training will teach you the right technique and high jumps you need for parkour and freerun. With the help of basic exercises, you will be able to form your own training style adapted to your body and abilities. Get a full physical balance just by practicing parkour regularly.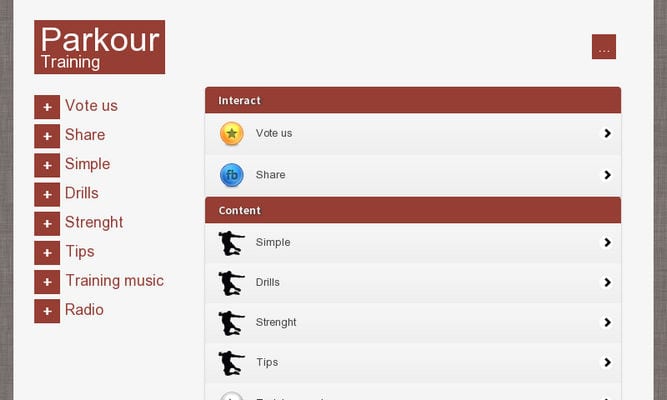 Parkour Workout Challenge – Gain speed and agility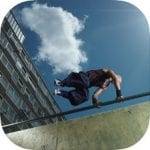 Agility, speed, and flexibility are the main qualities needed for parkour activities. All of this can be achieved with the Parkour Workout Challenge app. No complicated tricks, exercises, and so on are required from you – just regular daily training that will really improve your physical condition and sports skills.
Parkour will help you reduce your body fat percentage, improve your fitness, and enjoy your performance. During your workouts, your smartphone at the Parkour Workout Challenge will display a video showing you the right technique.
No extra equipment is required for your workout – use your body and handy items. The Parkour Workout Challenge screen always shows you the time you need to exercise – you always know how long your workout will last.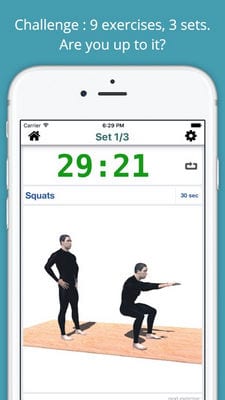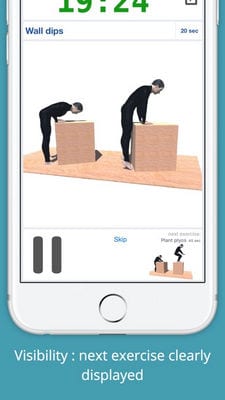 Parkour Training Guide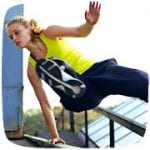 For sports, you will often hire qualified coaches to guide you and form an individual plan. The Parkour Training Guide app provides you with a complete guide for beginners who want to explore parkour.
In your environment, you'll be able to exercise with your own bodyweight – jump over obstacles in your path, move around quickly, and control your body.
Each exercise in the Parkour Training Guide is a short video that you choose by name. It shows you in detail the exercise technique that you will need to repeat correctly.
This application will not replace your trainer, but you can learn more about the sport itself. At any age you will be able to start training at an amateur level and to start you will need to constantly study the information. The Parkour Training Guide will guide you through the process.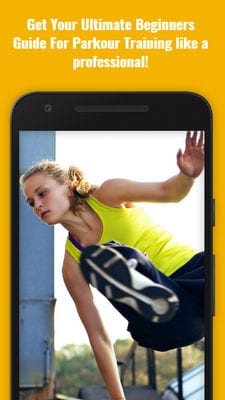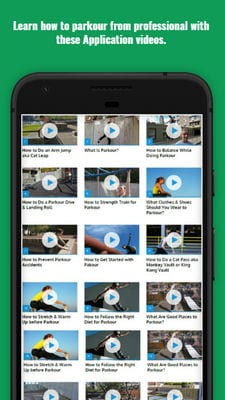 You may also like: 9 Best kegel exercise apps (Android & iOS)
Any sporting activity is useful if it is not harmful to your health. You're developing physically while getting rid of stress and doing something useful. Parkour is a good option for people who are tired of standard sports and do not want to lift dumbbells and barbells in the gym.
Working out on the streets, in the gym, and even at home, you can find new friends, and do your body-building. The most important thing that you should consider is your initial physical health.
Parkour is prohibited for people with diseases of the joints and spine. If you are not tormented by anything like this, then you can try out a new sport right now.