If you work in an office, study, or have to work with documents a lot for another reason, you often have to work with PDF files. It is one of the most convenient ways to work with complete documents, however, sometimes they still need editing.
Convert any document, text scan or image into PDF file, using these free PDF creator apps.
Now you can work with this type of files everywhere, you just need your smartphone or tablet for that. Even if you are not ready to spend money for the best PDF editor apps, you can find something for free and enjoy all the basic functions. So, let's take a look at the best free PDF editor apps for your gadgets.
Xodo PDF Reader & Editor
Xodo is one of the best PDF readers and editors you can find for both platforms absolutely for free. The app has a very simple interface, works smoothly, and has all the basic features for PDF editing and annotating.
It allows you to work with all the PDF documents stored on your device or on different cloud storages (Google Drive, OneDrive, Dropbox, and others). You can sign all the PDFs, write on them, highlight or underline the text and annotate the files with other users at the same time.
The app works with other types of files (MS Office Word, PowerPoint, and Excel) and makes PDF files from them. What is more, using this app, you can scan documents using your camera and make new PDF files.
Advantages:
Very simple and fast;
Has all the functions needed for PDF editing;
Works in English, Chinese, Italian, Polish;
Absolutely free and doesn't contain any in-app purchases.
Disadvantages: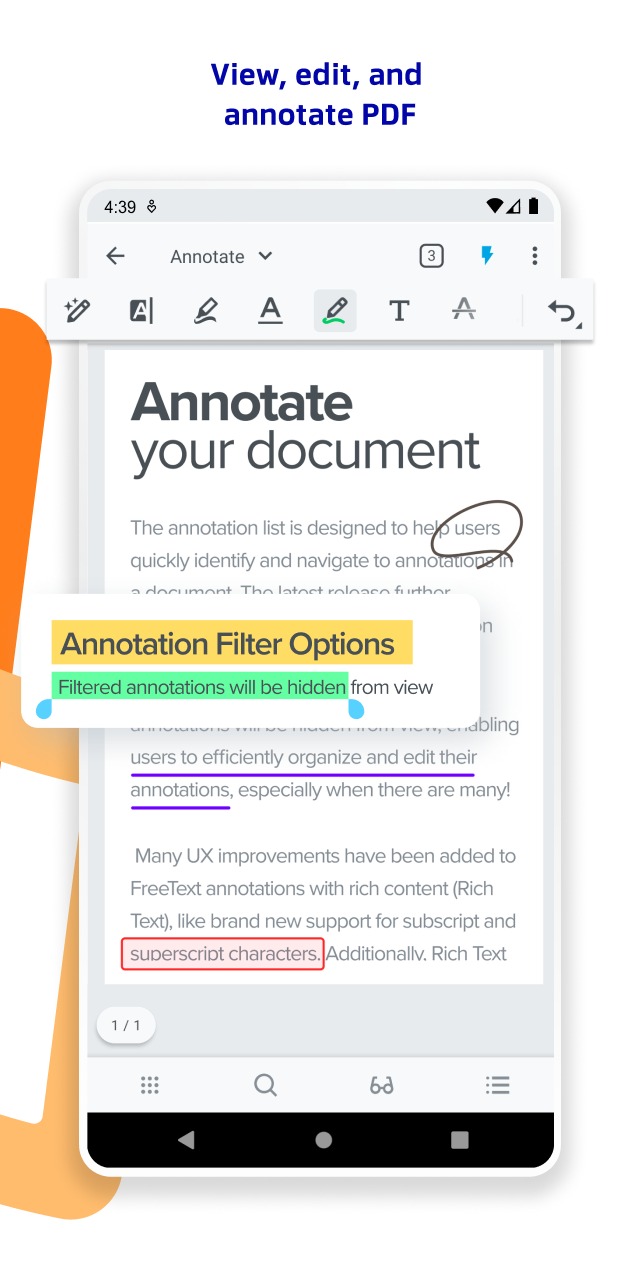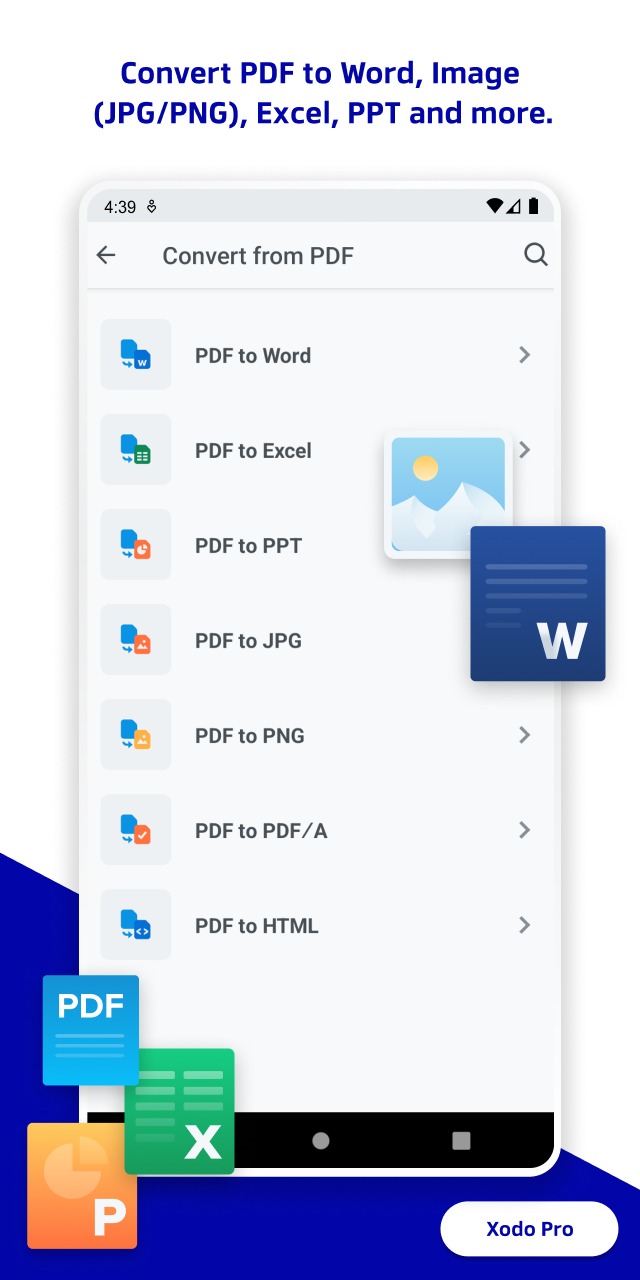 You may also like: 11 Best Apps to Save Text Messages to PDF (Android & iOS)
Foxit MobilePDF
Another good app for PDF reading and editing. With this app, you can enjoy almost all the functions available for mobile platforms connected to PDF editing. You can organize your PDF files easily. You can fill in the forms and use e-signatures.
The app is good for share PDF files and annotating them: you can control who watches and edits your files. In addition, the app provides advances converting features for free: from Microsoft Office files to PDF and back (some functions are paid).
Advantages:
All the basic and advanced functions in a simple and lightweight app;
Many functions are available in a free version;
A pleasant design;
A 7-day free trial period when you can enjoy all the functions.
Disadvantages:
The full version charges a price.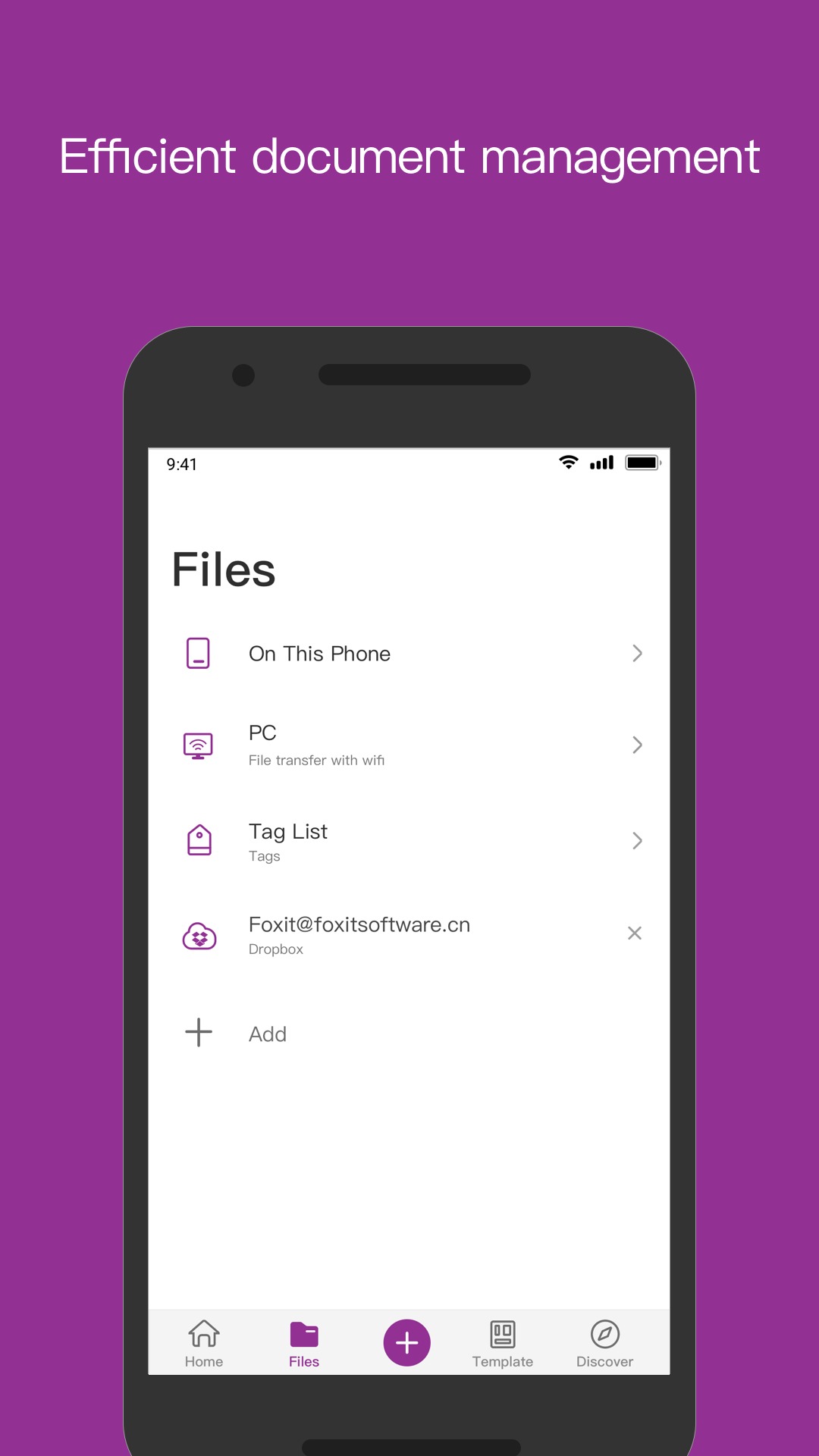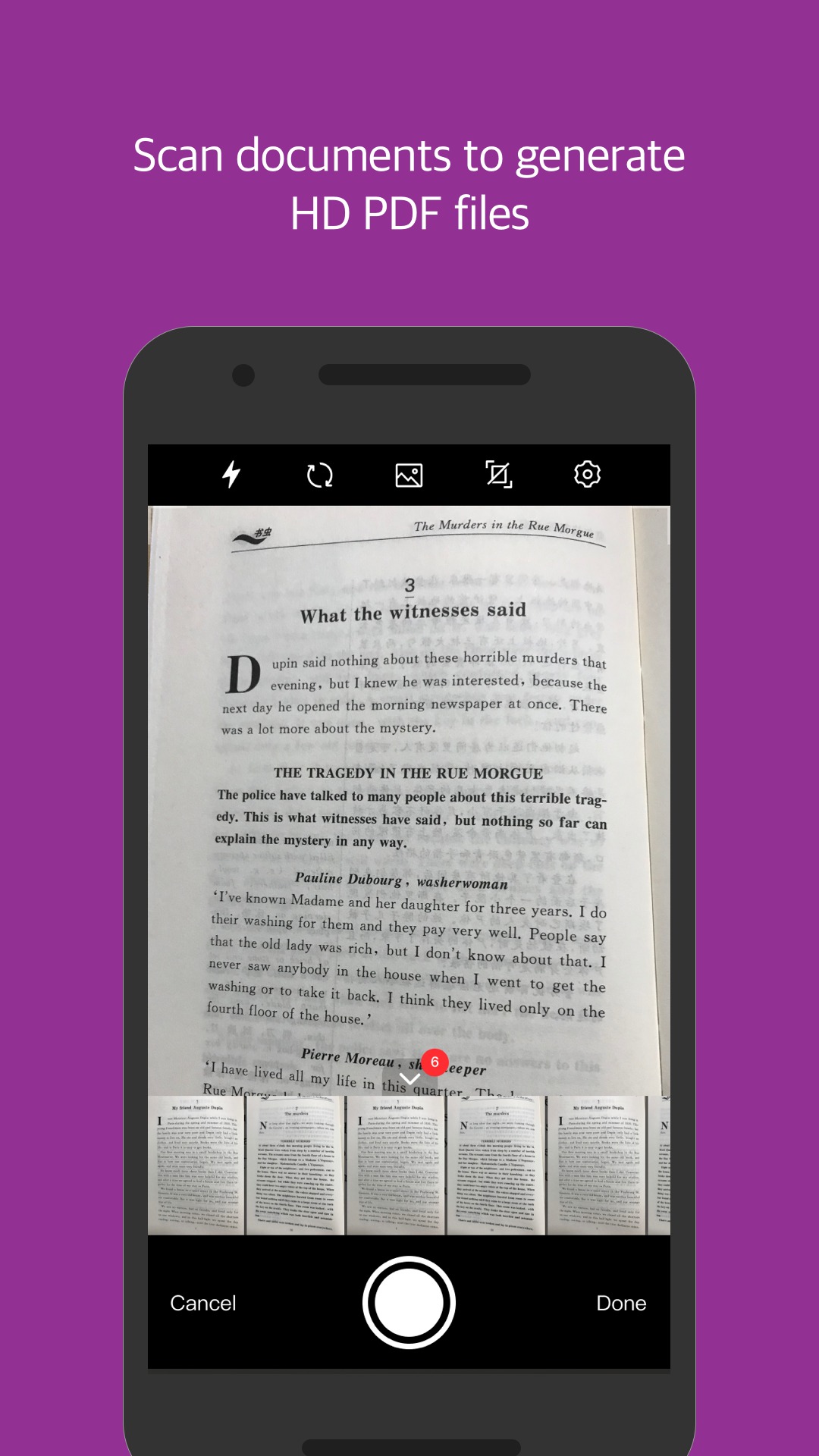 PDFelement
A good app for editing your PDF files. It has all the basic and some advanced functions. You can not only annotate PDFs and highlight the text but also edit the text in some PDF documents (this function available only for iOS) and combine several files into one PDF. The app also has some convenient organizing features to keep your files in order.
Pros:
Many functions available absolutely for free;
Easy to use;
Easy to work with many files.
Cons:
Requires registration;
Some functions are available only for iOS.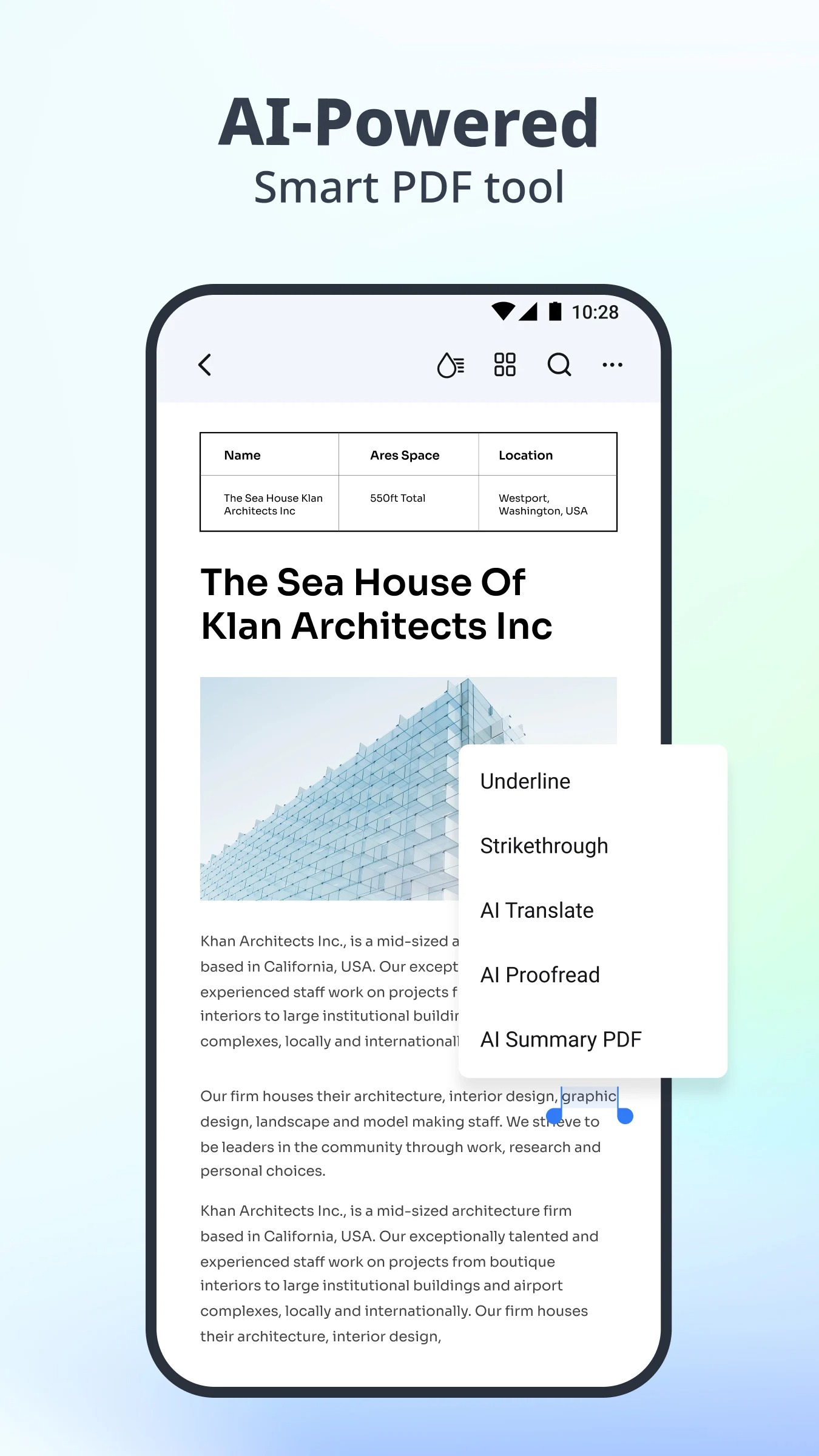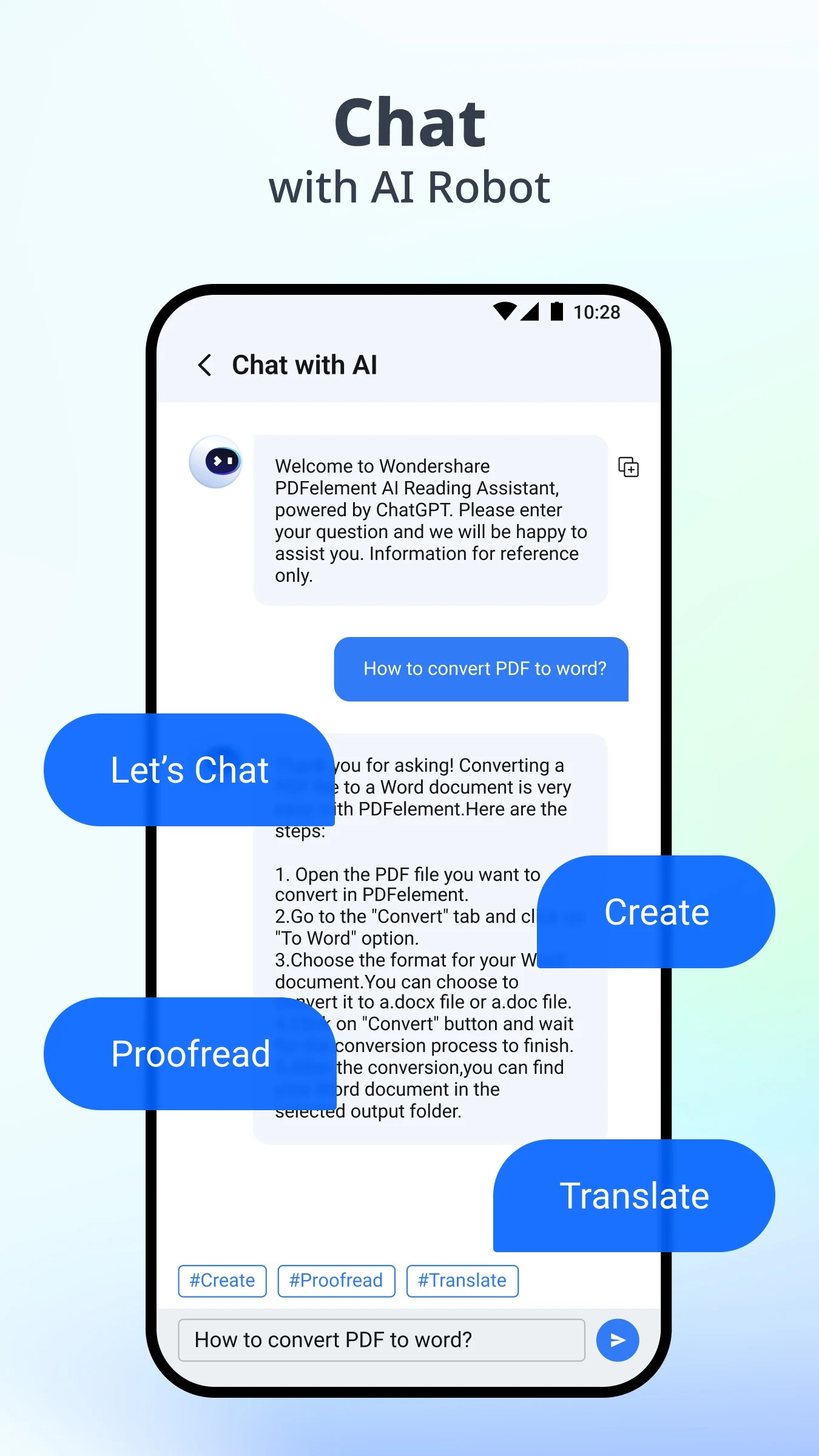 Adobe Acrobat Reader
Adobe is famous for the best office apps for your PC, and also for your Android and iOS devices. This app is good for most of your PDF needs, and many features are available in the free version. You can read any PDF file, fill in the PDF forms, and sign documents. What's more, you can highlight and underline text and write notes. You can scan the document and save it as a PDF file.
Advantages:
Contains basic functions needed for PDF reading and editing;
Famous and reliable developer;
Easy to use.
Disadvantages:
For more advanced features you need a paid subscription.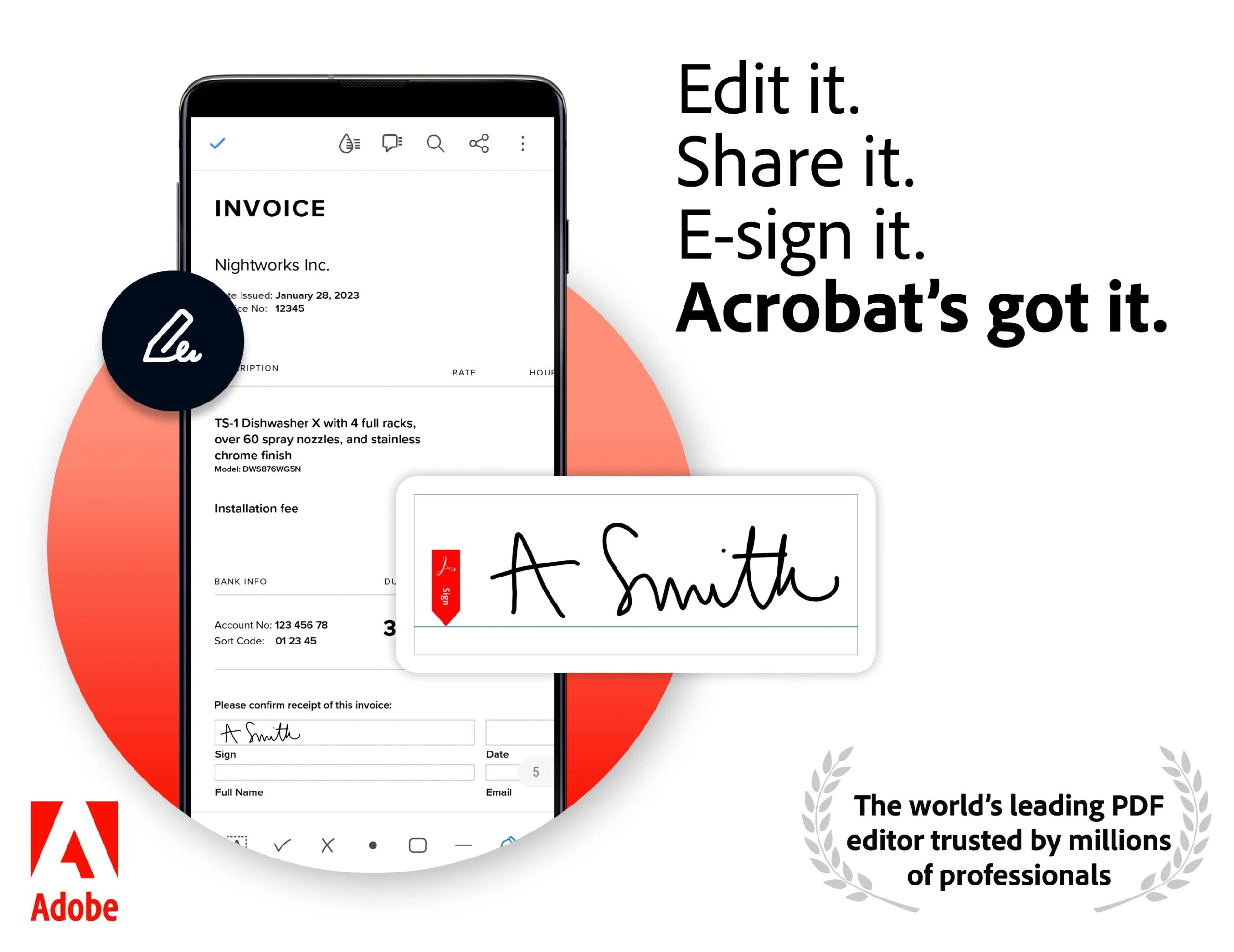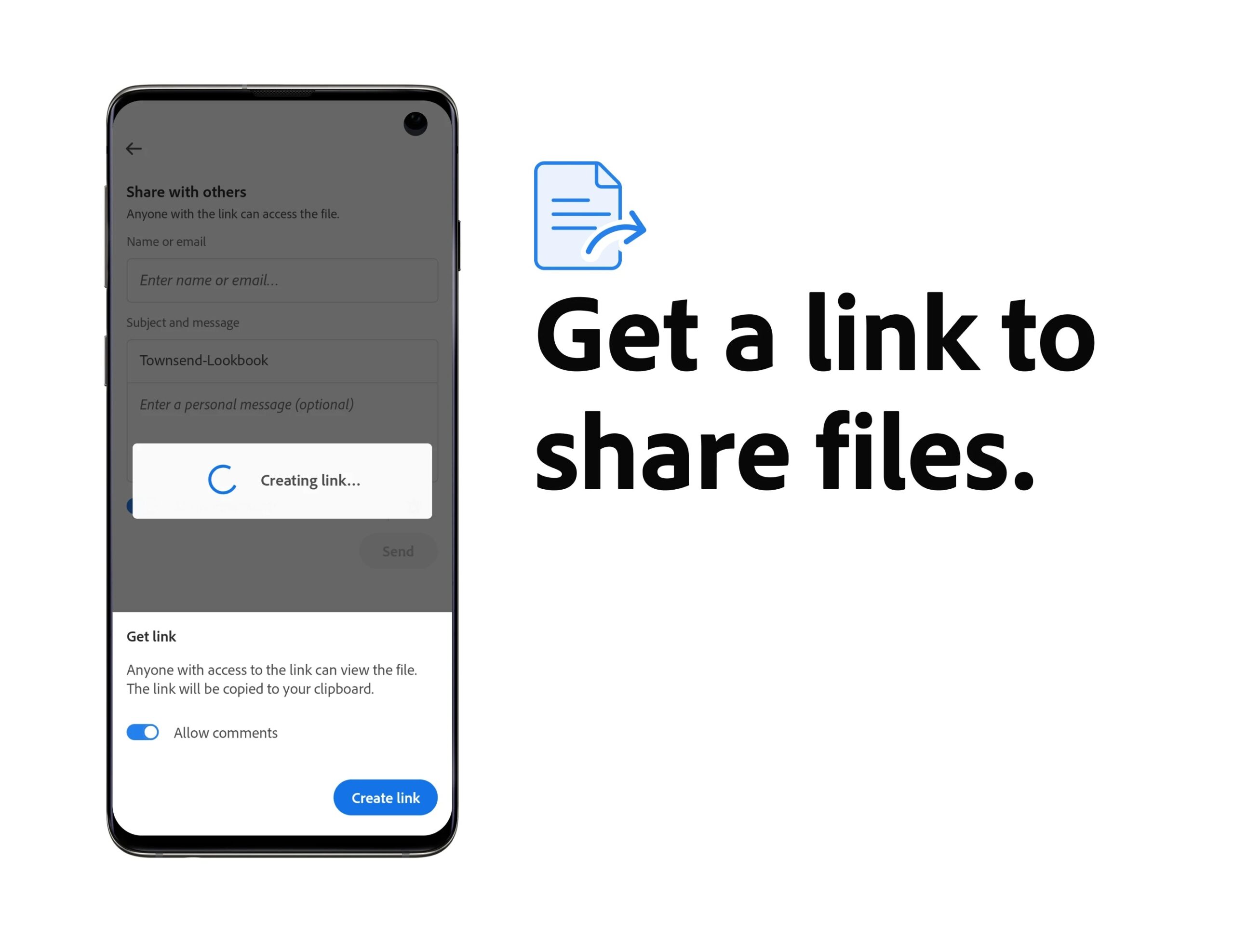 PDF Pro: Edit, Sign & Fill PDF
PDF Pro allows its users to read and edit PDF files for free. Add comments and notes. Edit text by crossing out, highlighting, and underlining.
Use the handy search tool to quickly find the information you need in a document. Create bookmarks for easy navigation. Export the file to any format you like: Excel, PowerPoint, or Microsoft Office Word.
Convert any image into PDF format. Delete unnecessary pages and merge multiple PDF documents into one.
This is just a small part of the features that will be available to you in the PDF Pro app. Download it and see what other features it offers.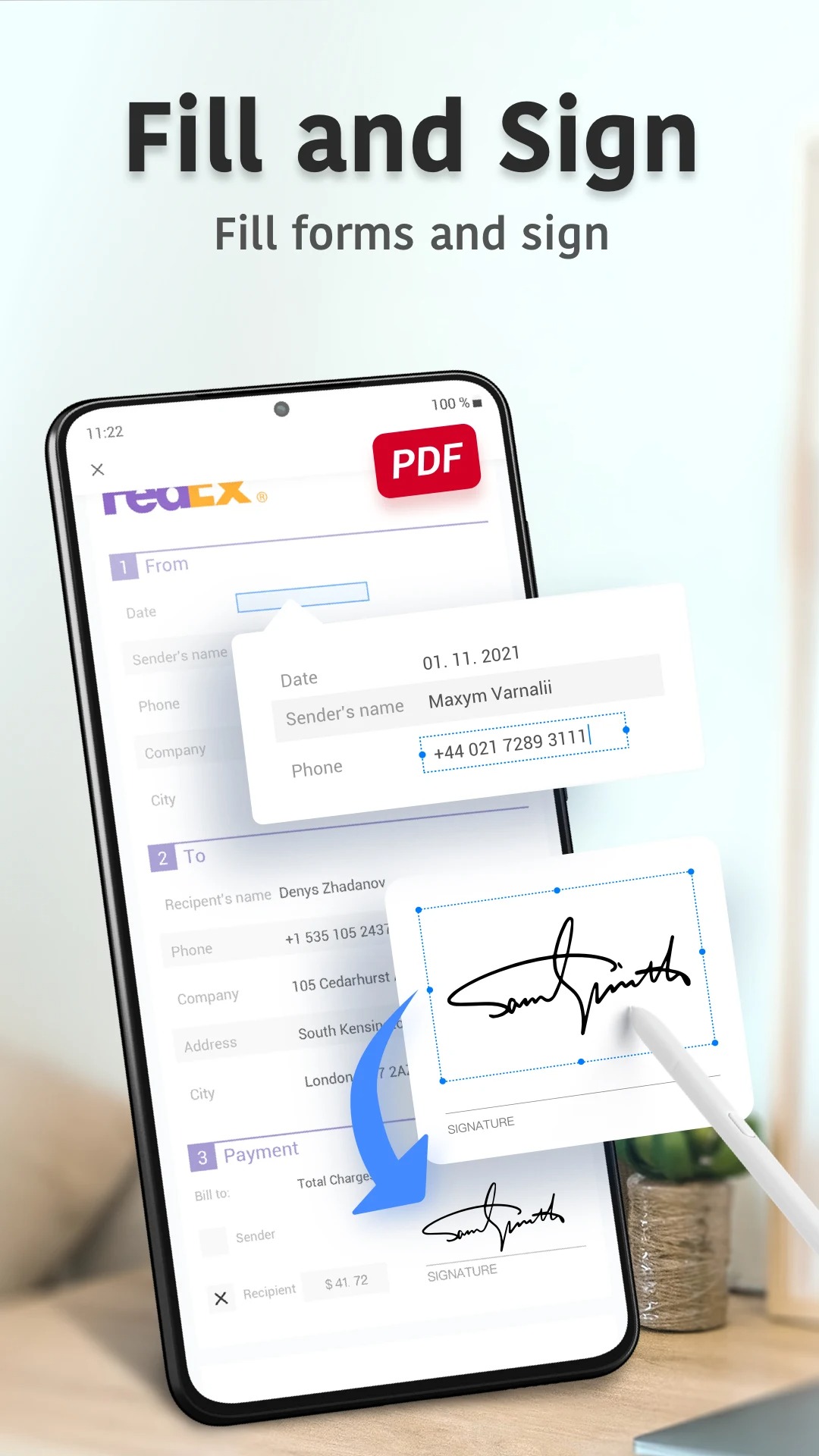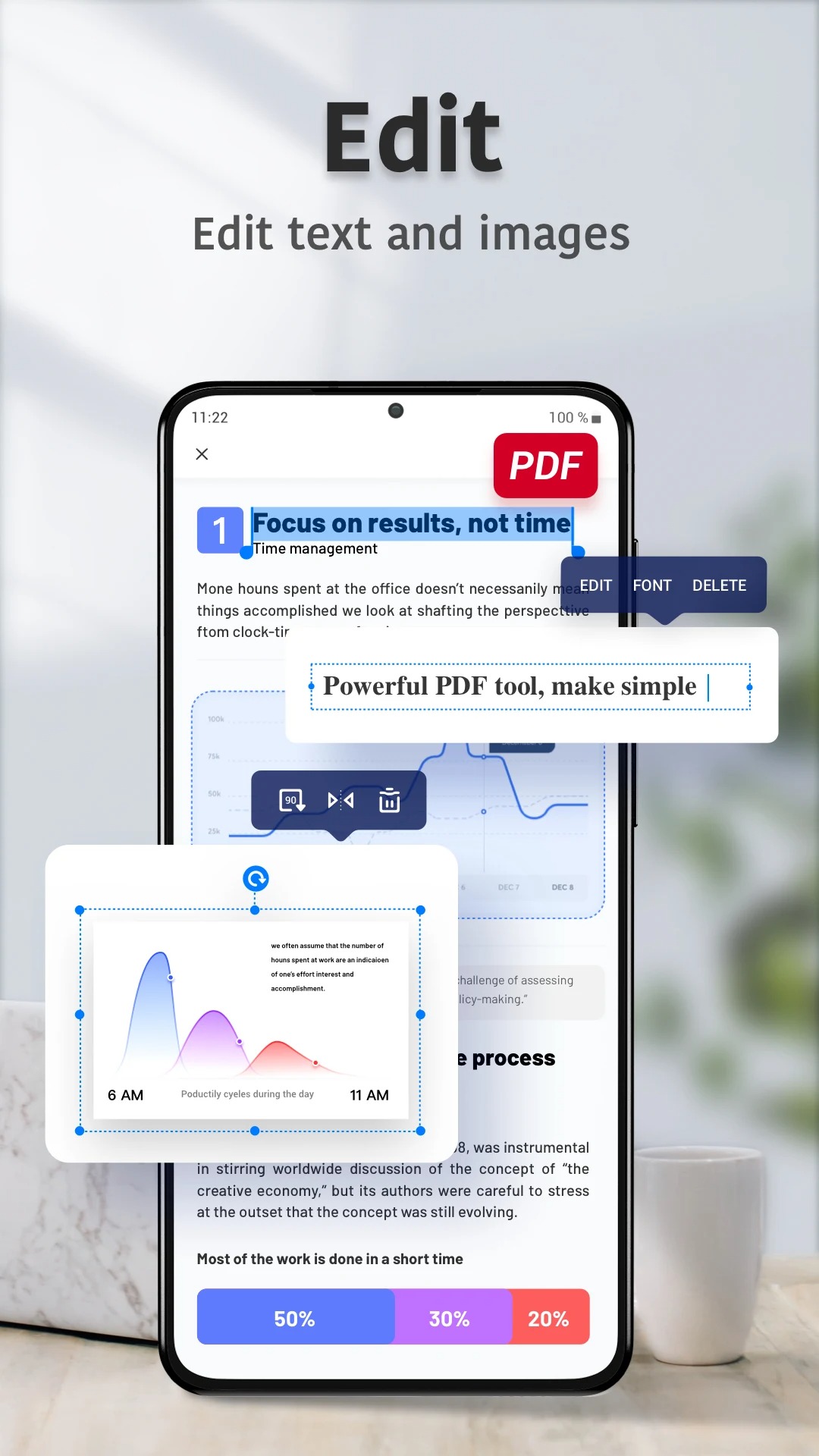 PDF Extra PDF Editor & Scanner
This app will allow you to edit, view, and scan PDF documents. You will be able to sign, share, and even print them.
Convert any paper document into editable PDF format. Turn your phone's camera into a powerful scanner. Thanks to OCR technology, this program can recognize text in an image and transfer it into a document.
All of its elements will then be available for editing. Protect your PDF file with a password or add an advanced certificate to authenticate the document. Some of these features are available with a paid subscription.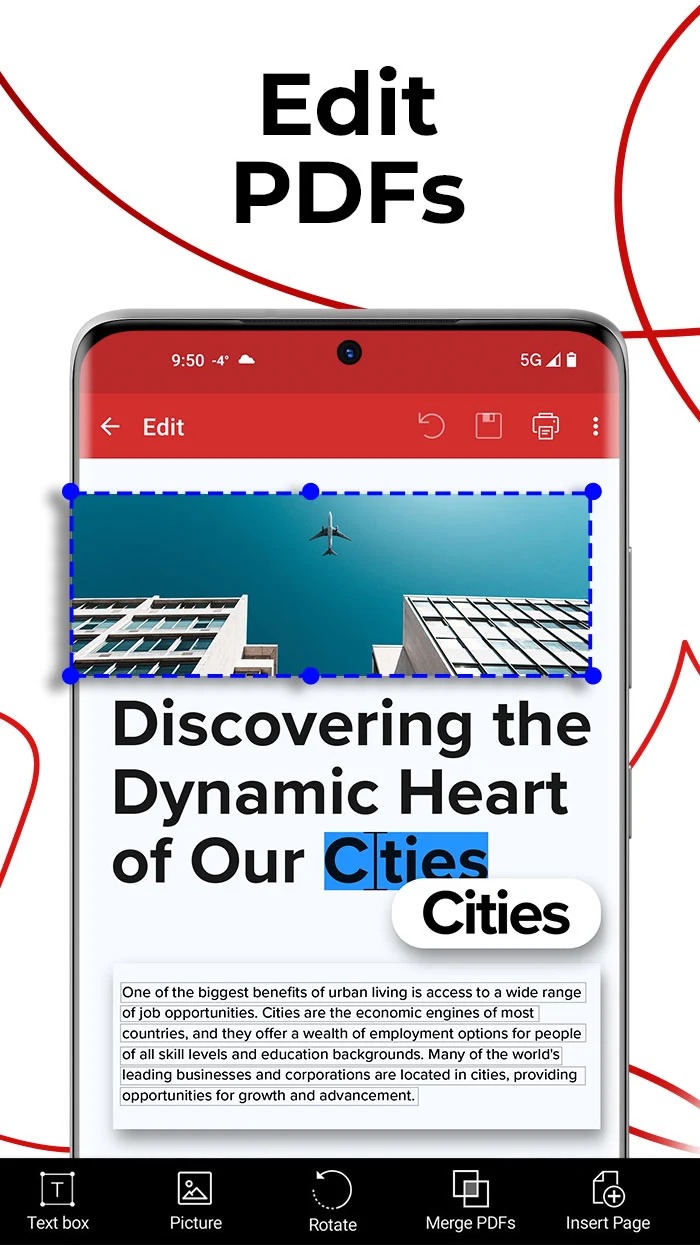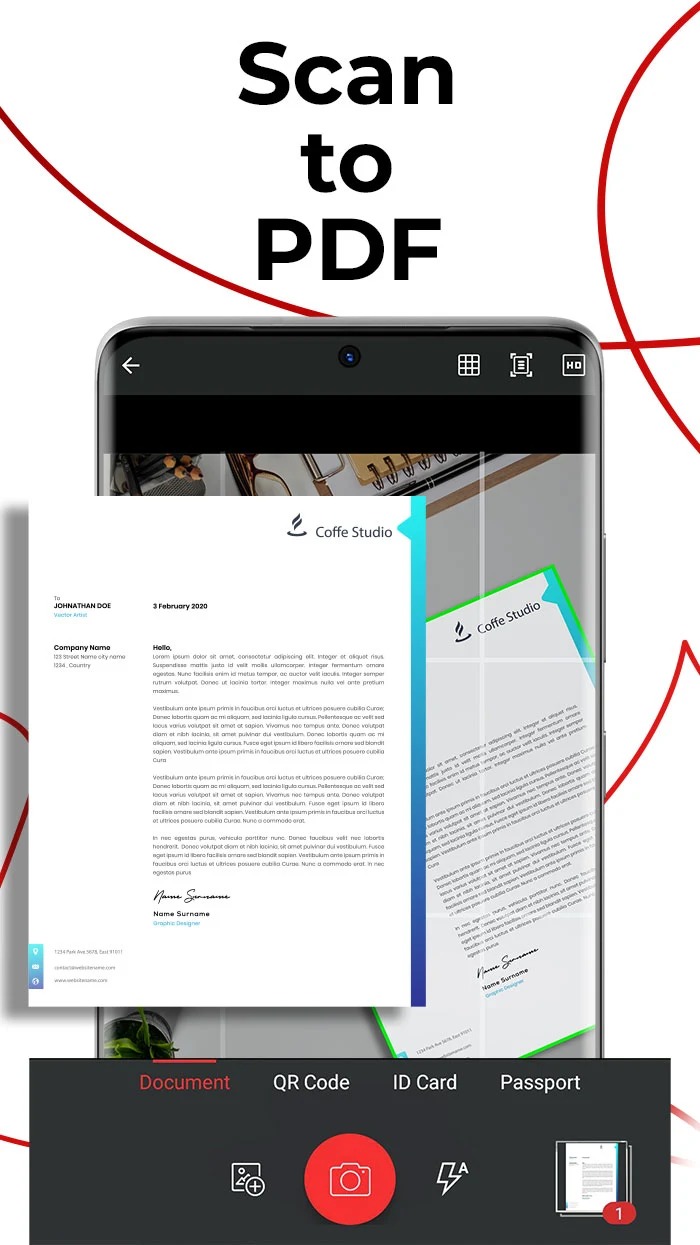 WPS Office
This app is also good for PDF viewing and editing, although it is created to work with various types of Microsoft Office files. With this app, you can create a PDF document from any other file (Word, Excel, PowerPoint, etc.). The app also contains such functions as adding bookmarks and annotating PDFs.
Advantages:
All-in-one app for those who have to work with files of different types;
Extremely lightweight;
Very basic editing functions supported.
Disadvantages:
The app is more suitable for PDF reading than editing.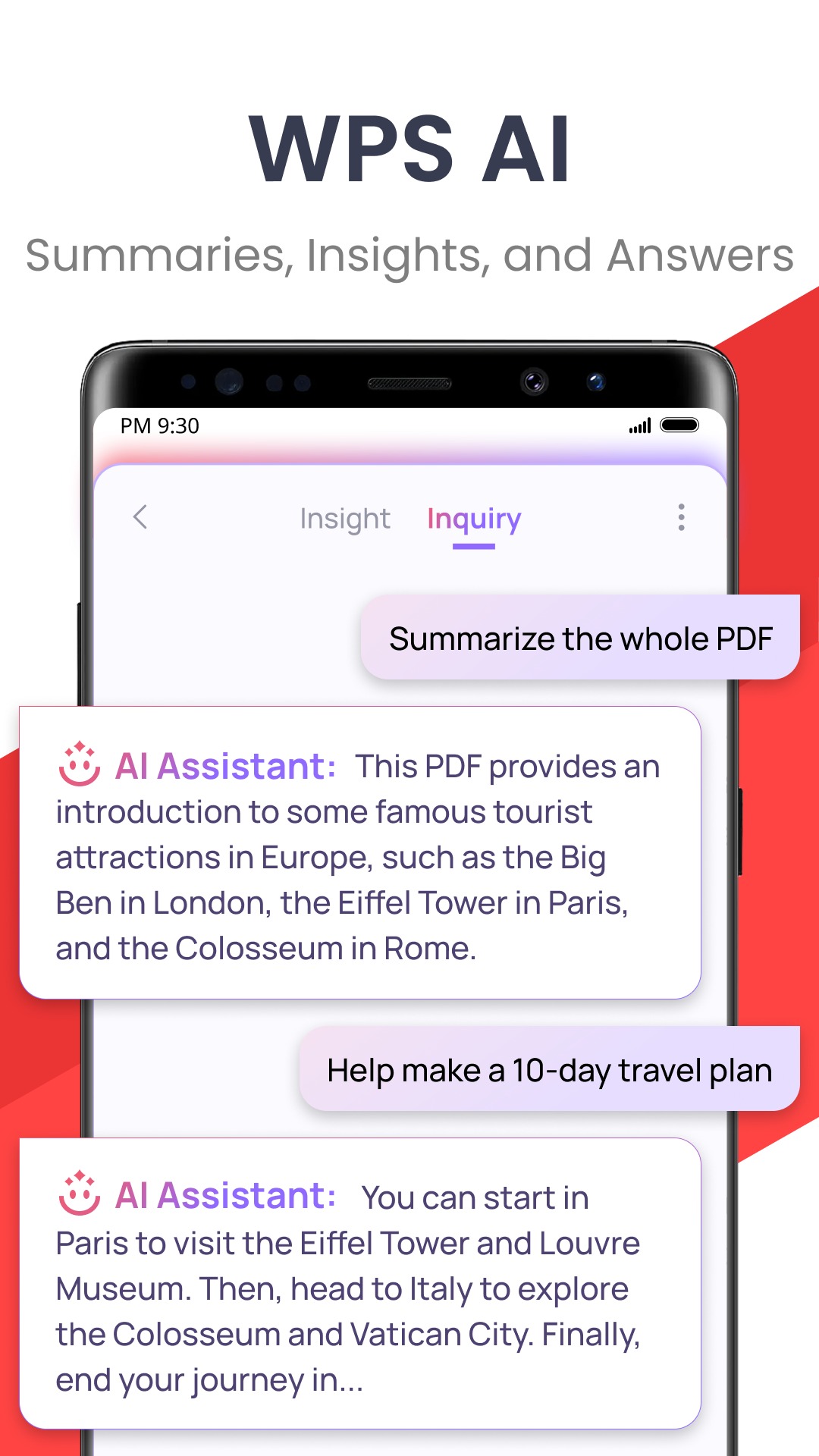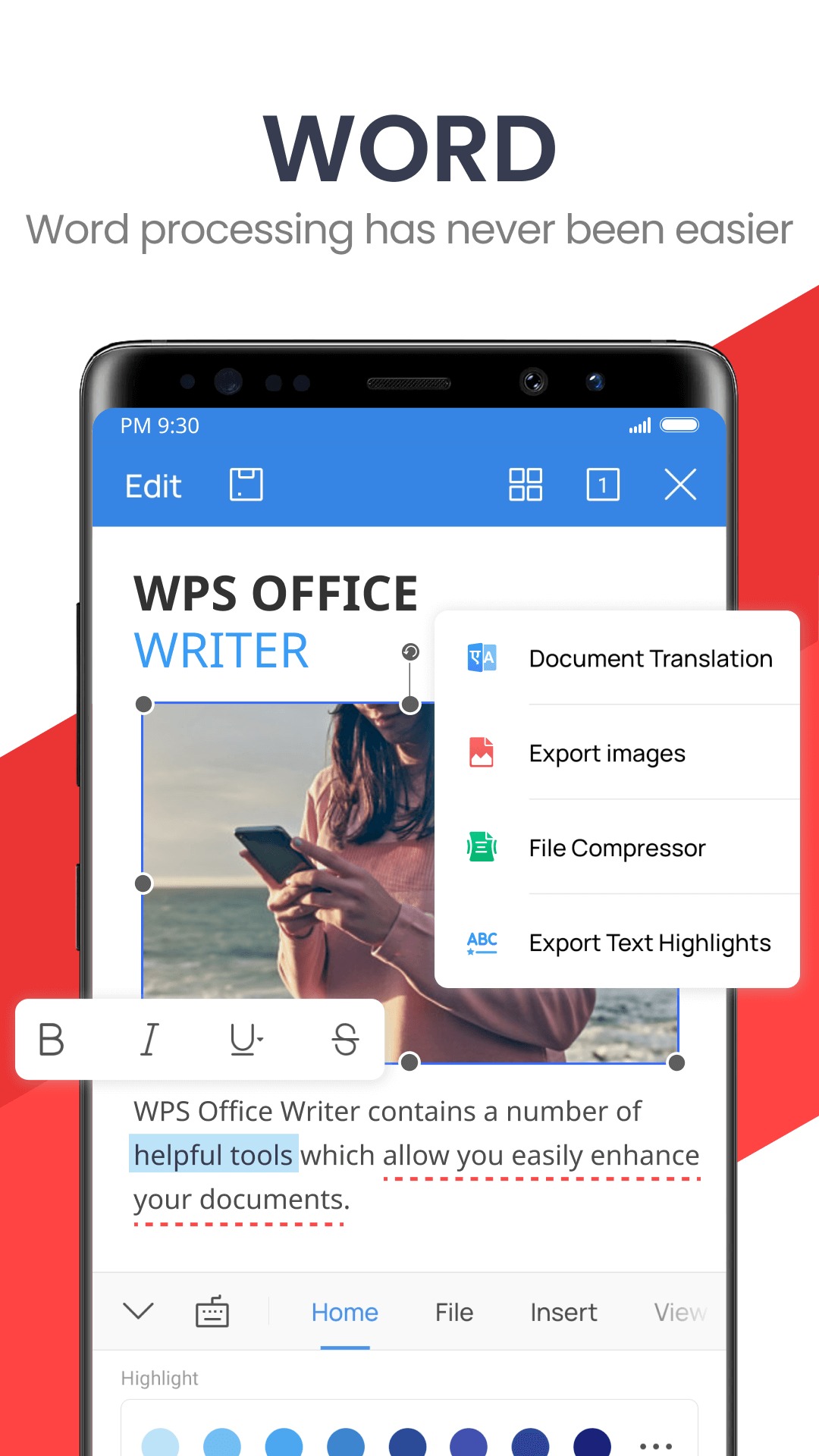 OfficeSuite
Another app that will be perfect for all your Microsoft Office needs and goes for both platforms. As for its PDF functions, you can view PDF files, scan documents and save them as PDF, export other types of files into PDF, annotate PDF documents, sign them and fill in the forms. If you buy the full version, you will be able to convert PDFs into Word and edit the text.
Advantages:
Convenient to work with all Microsoft Office files, especially with PDF;
Includes basic PDF editing functions;
Available in 68 languages;
Provides its own OfficeSuite Drive with up to 15 GB available for free.
Disadvantages:
For advanced functions (such as converting PDF back to Word or Excel files) are available only with in-app purchases.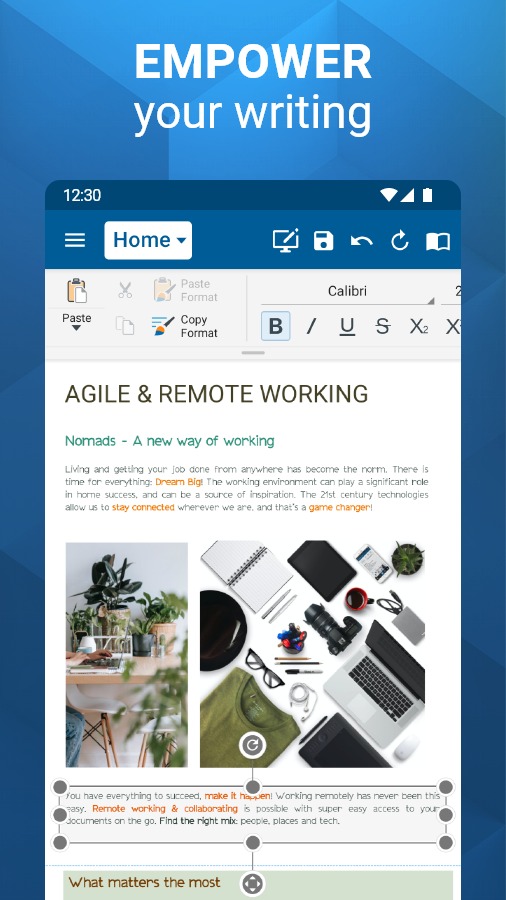 You may also like: 18 Best Apps to View Documents on Android & iOS.
Polaris Office
One more good office app which allows you to work with various extensions of office files. This app supports not only PDF viewing but also converting it into text formats and editing the text. It is extremely convenient for those who like having everything in one app.
Pros:
Good for most of your office needs;
Supports PDF reading, editing and annotating;
Simple interface and nice design.
Cons:
Some functions require a paid subscription.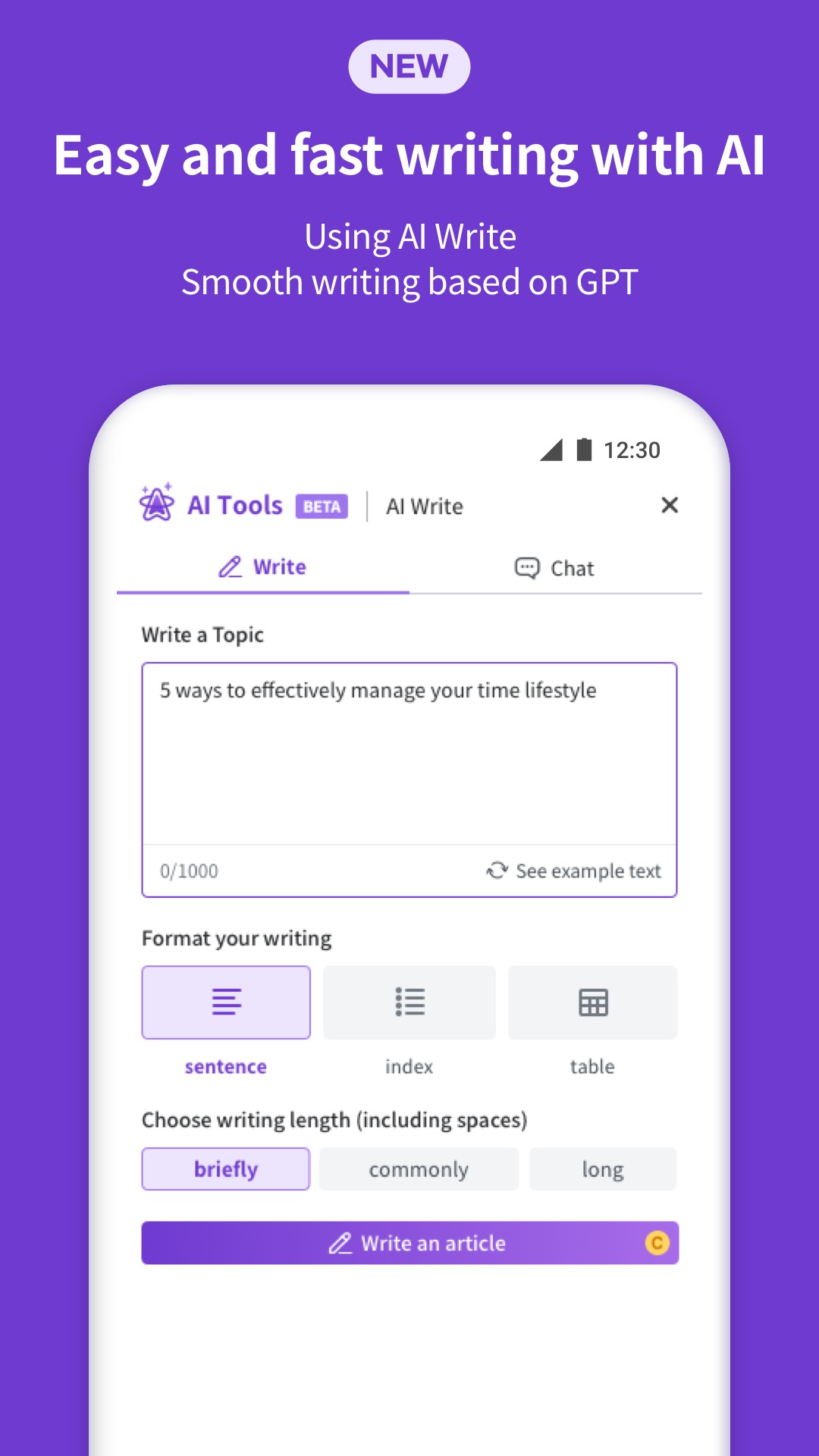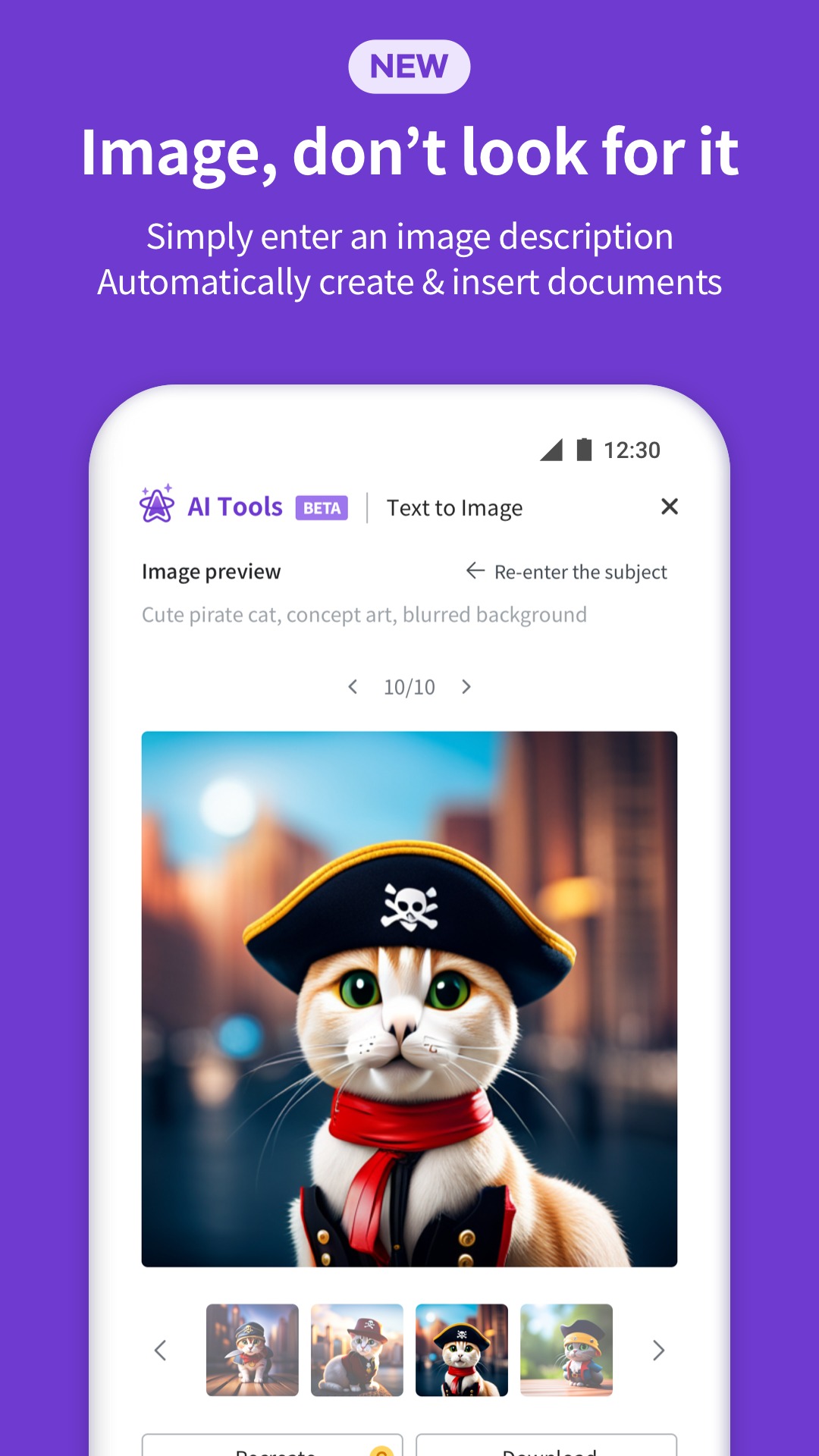 Docs To Go
This app also works with PDF documents and supports a few editing functions. With this app, you can view PDF files, add bookmarks, select and copy the text.
Advantages:
Work with all the types of documents, including PDF;
Very simple and intuitive design;
Convenient PDF reader.
Disadvantages:
Few editing functions are supported;
Better for Android devices, less positive reviews on the App Store.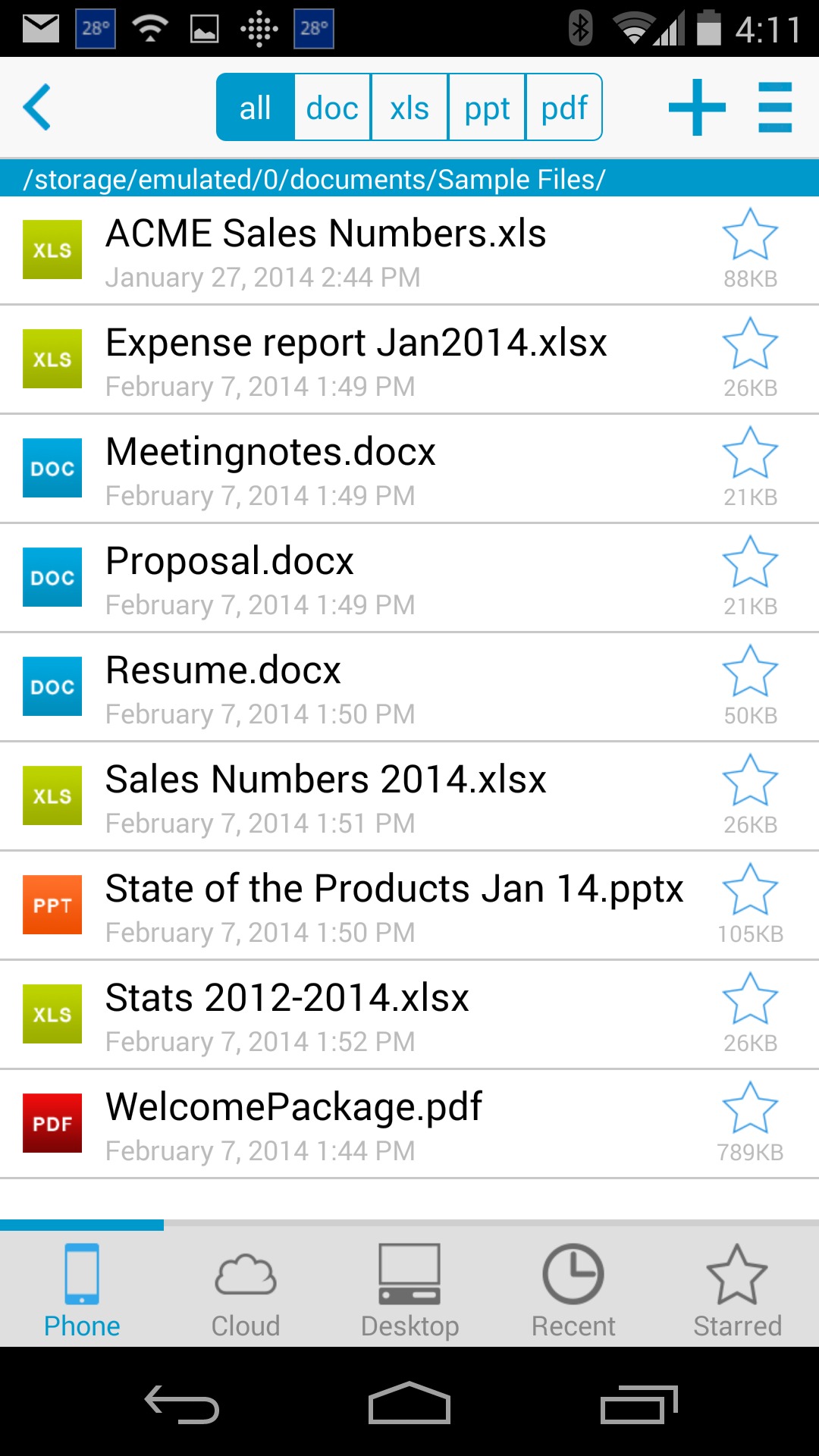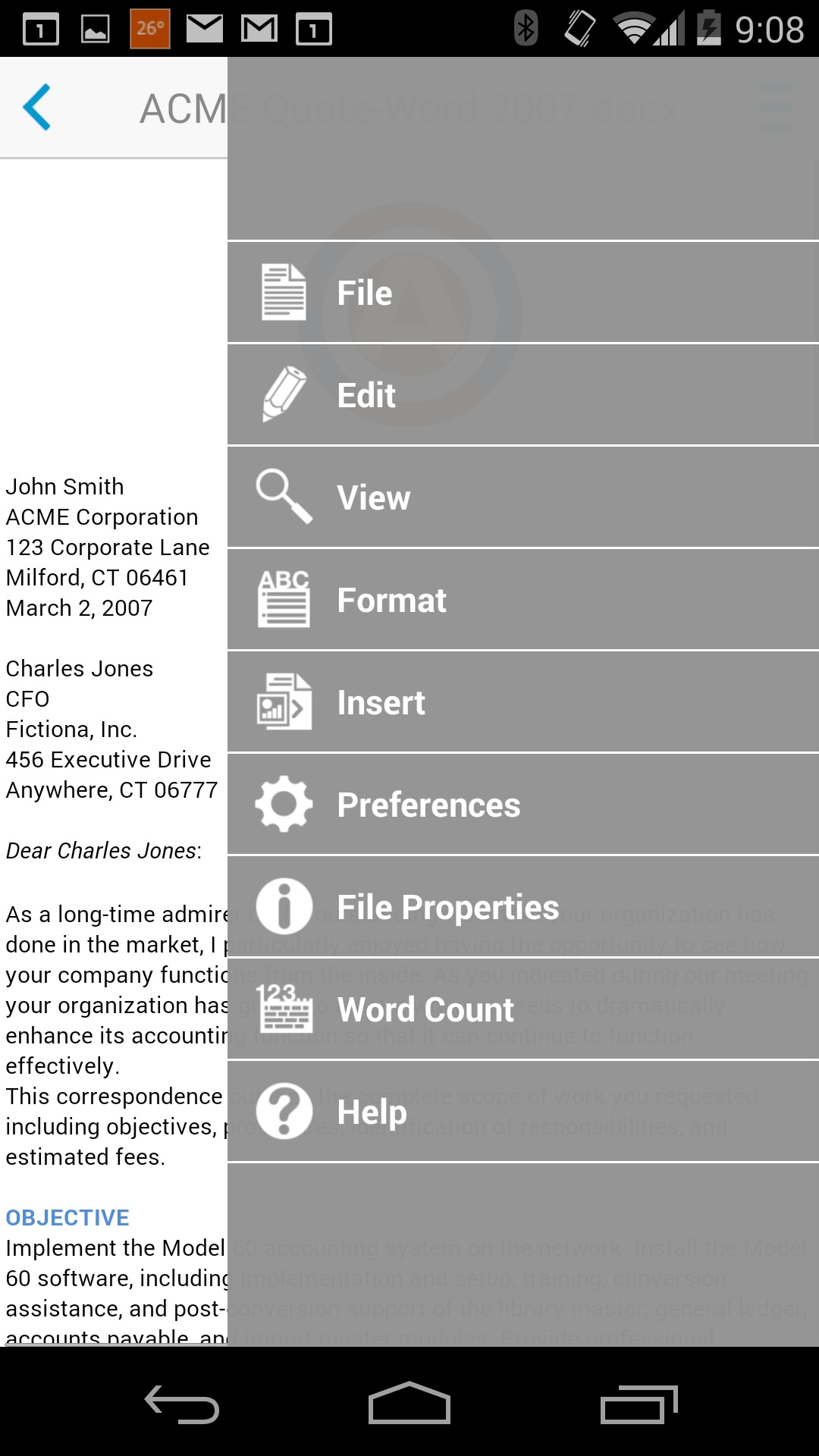 PDF Editor by Desygner
This is a mobile version of an online PDF editor. It provides all the PDF editing functions you can find for your Android or iOS device. The developer claims that with this app you can not only highlight and annotate text but also change everything, every single word in your PDF file.
Apart from some basic functions, you can replace the parts of a file, delete, add or change any logos and abstracts, merge and split PDF pages and many more.
Advantages:
More functions than other apps can offer;
Very simple and fast.
Disadvantages:
For free you can edit only 50 pages or 20 MB of PDF files;
Even for using the free version you need to subscribe.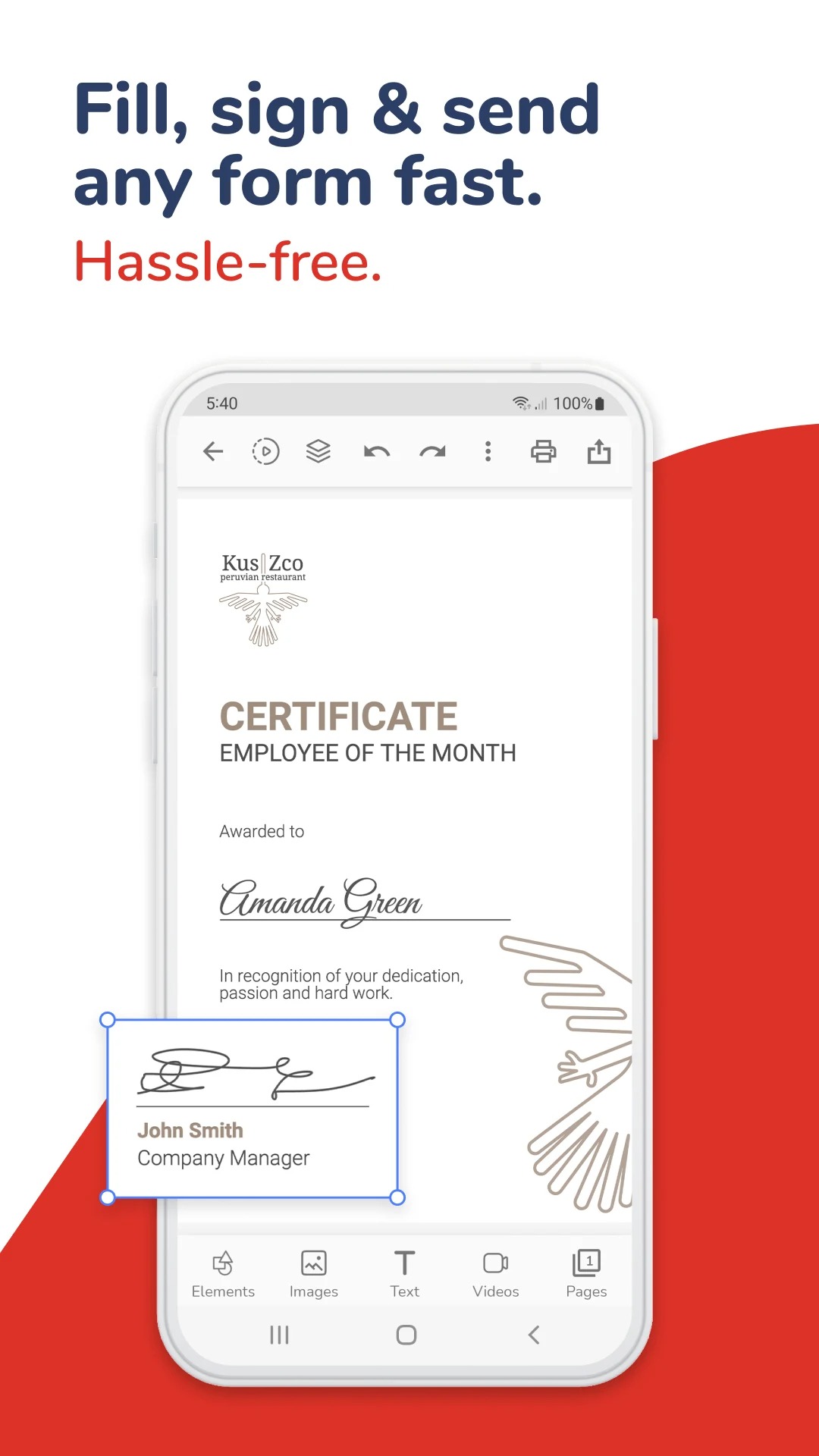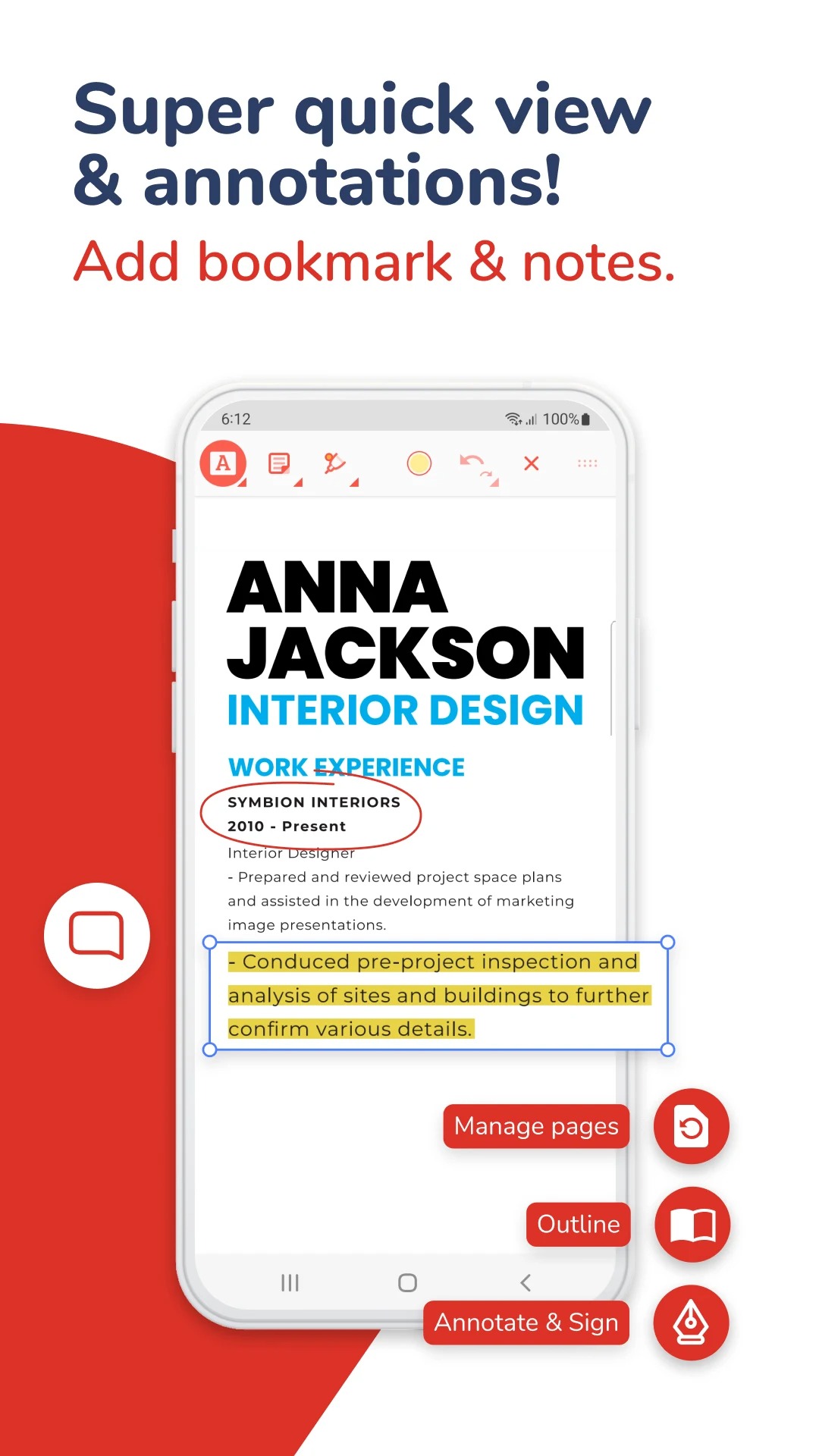 Write on PDF
This app was developed by Samsung specifically for Samsung Galaxy note, but it is also good for other Android devices. It allows writing and drawing on any PDF file, so you can underline, highlight or cross anything you need using your finger or stylus.
Pros:
Very simple and convenient if you need to write on the PDF files;
Good for reading and storing PDF files.
Absolutely free and doesn't contain any in-app purchases.
Cons:
Goes only for Android;
Doesn't have enough functions to edit the PDFs.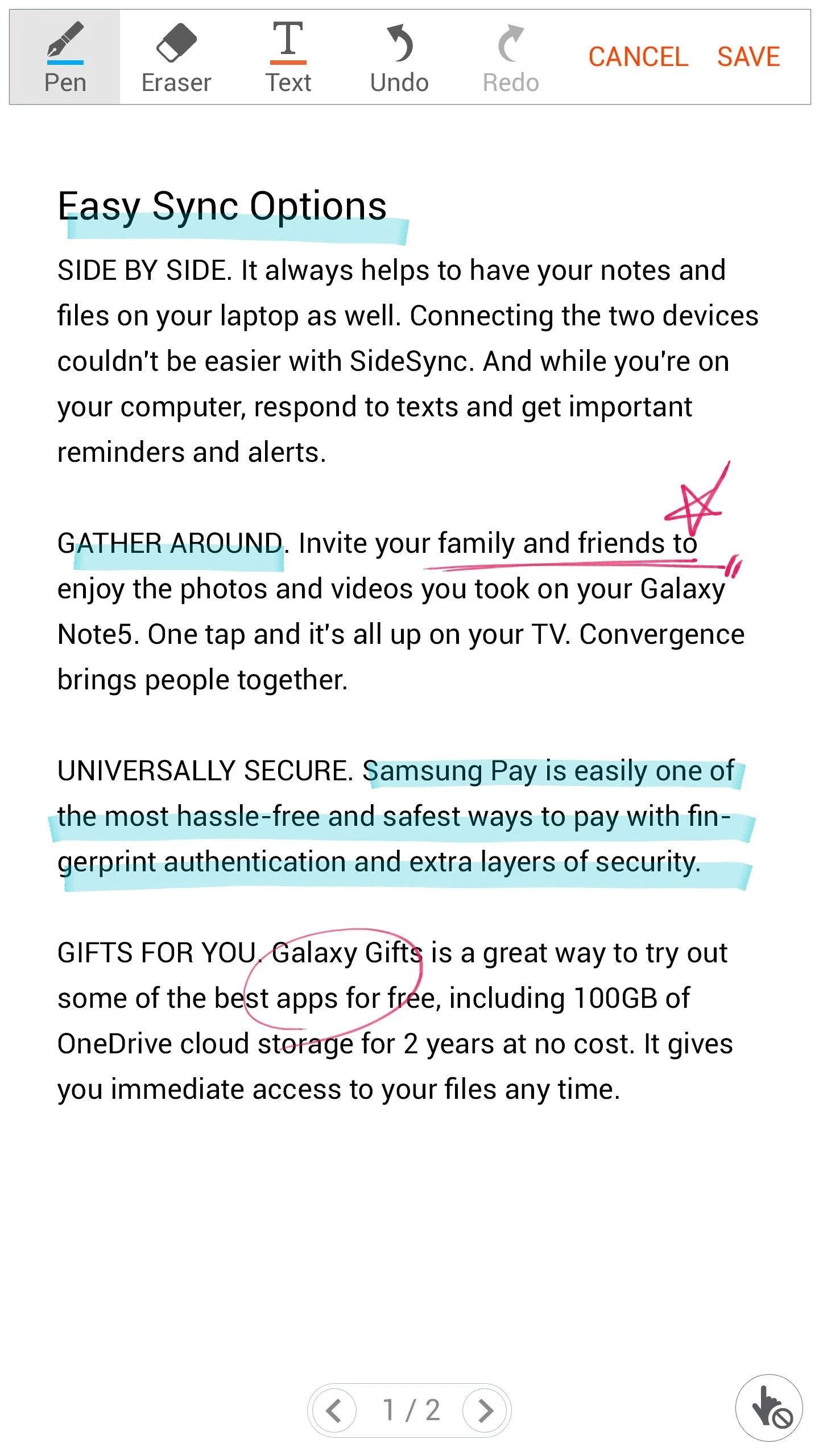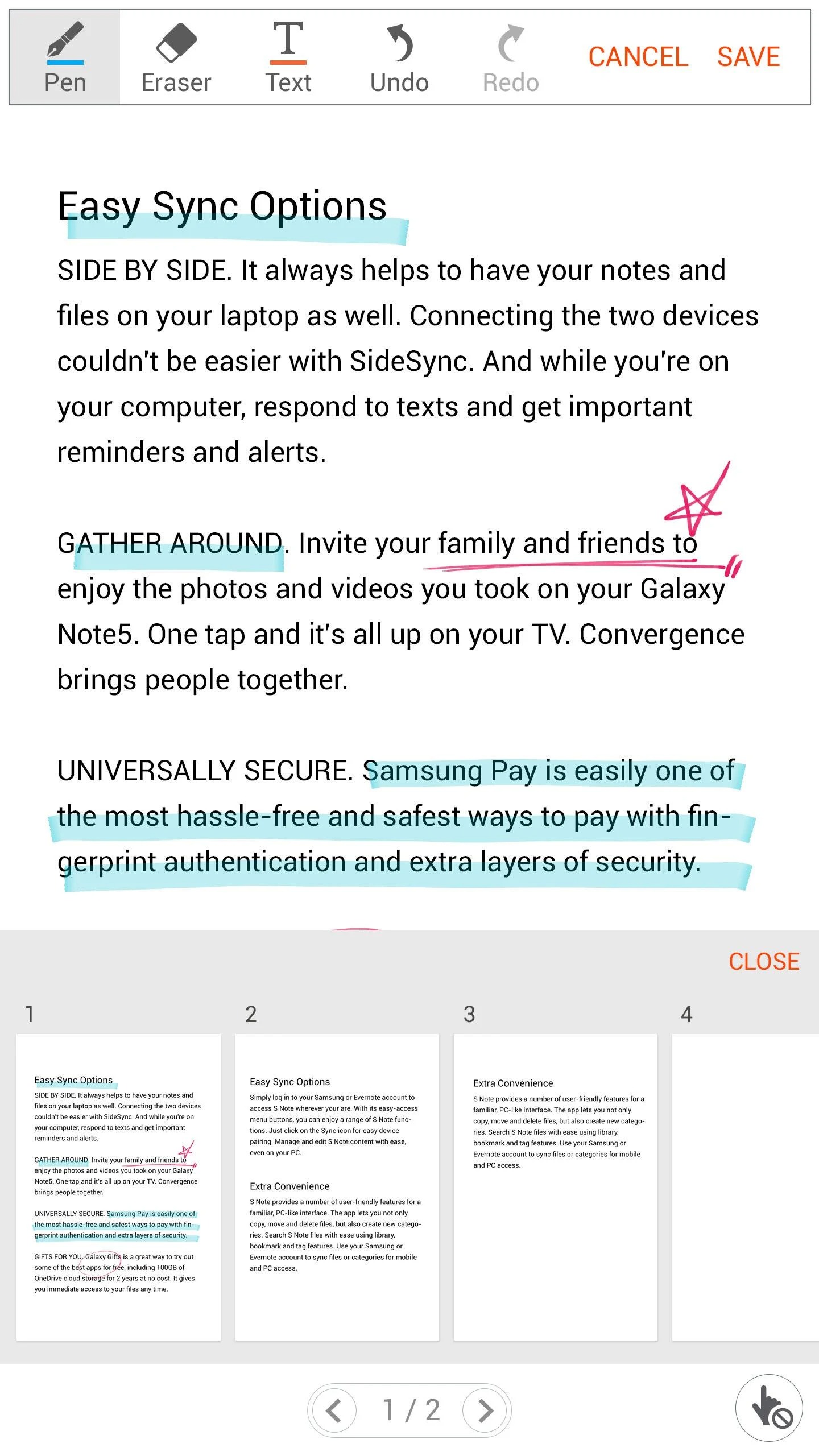 PDFfiller
One of the most popular apps to work with PDF files at the moment. PDFfiller is an expert in everything that concerns PDF files and you can hand over all the work with these files to it with confidence. Besides the regular functions of the PDF scanning apps, this one can even check the spelling and grammar on your PDF files, create customizable forms, connect with a printer via WiFi.
Pros:
Wide possibilities for working with documents
Spelling check
Templates
Creates fillable forms
Allows moving the images
Cons:
The full range of functions is available in the paid subscription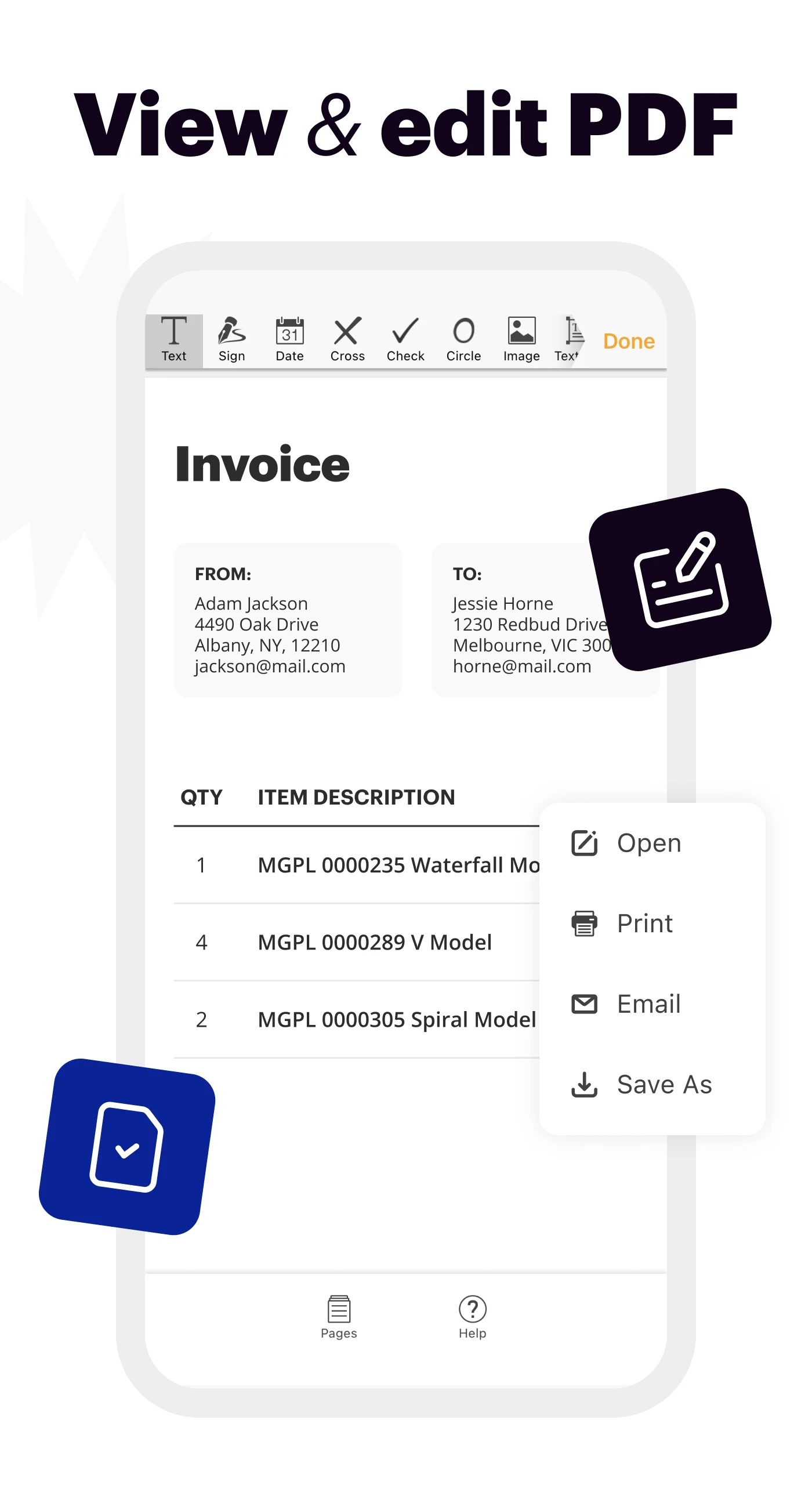 iLovePDF
An app with a pretty much eccentric name which is truly the coolest PDF manager. It includes several functions: scanning documents and converting them into PDF, viewing PDF files, and editing them. What is more, here you can add passwords on the PDF files, and also change the font, typography, and size of your page numbers.
Advantages:
High-quality scans
Nice name
Possibility of reducing the size of the file without the loss of quality
Disadvantages:
Extended features are available only at the premium subscription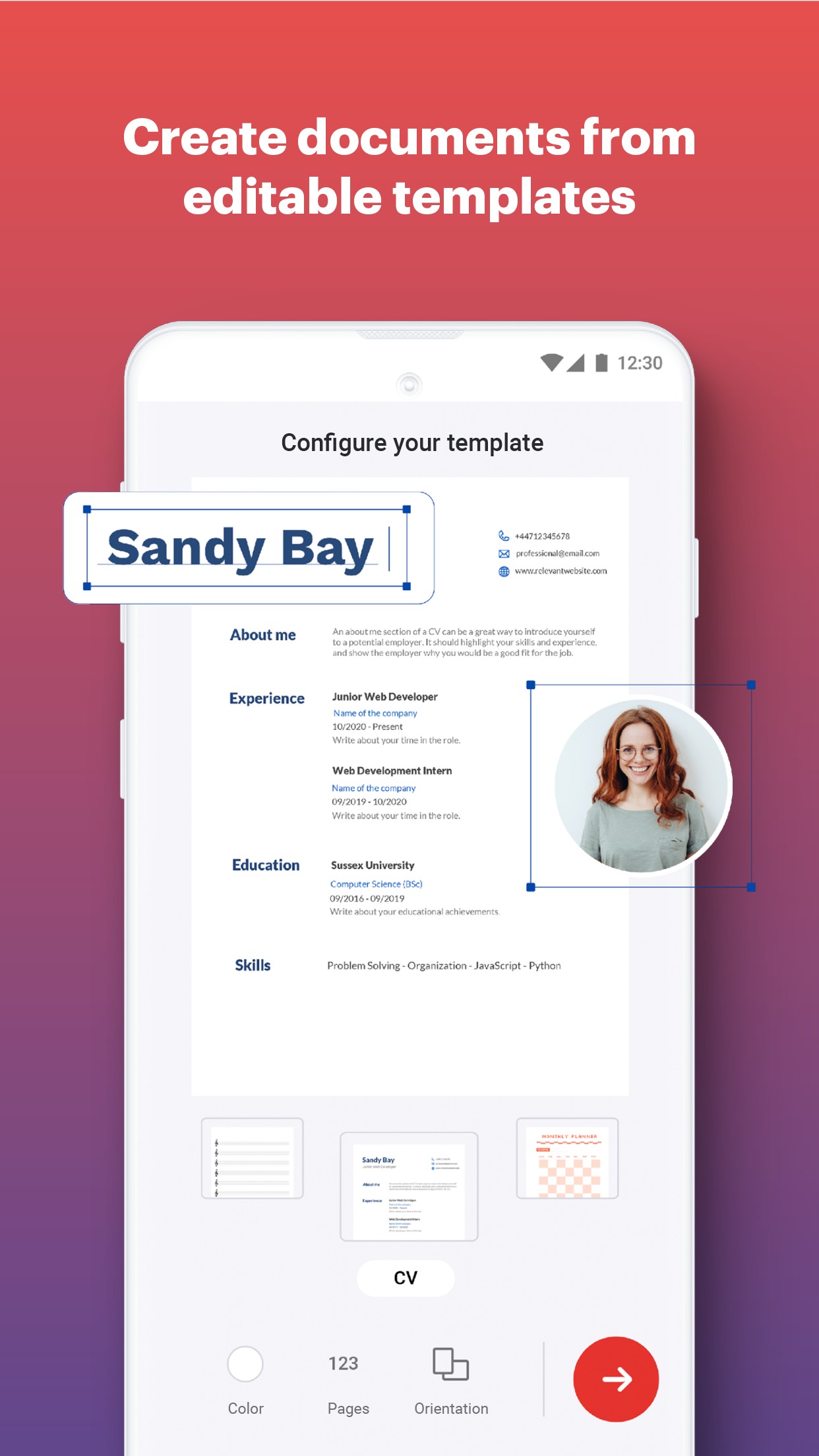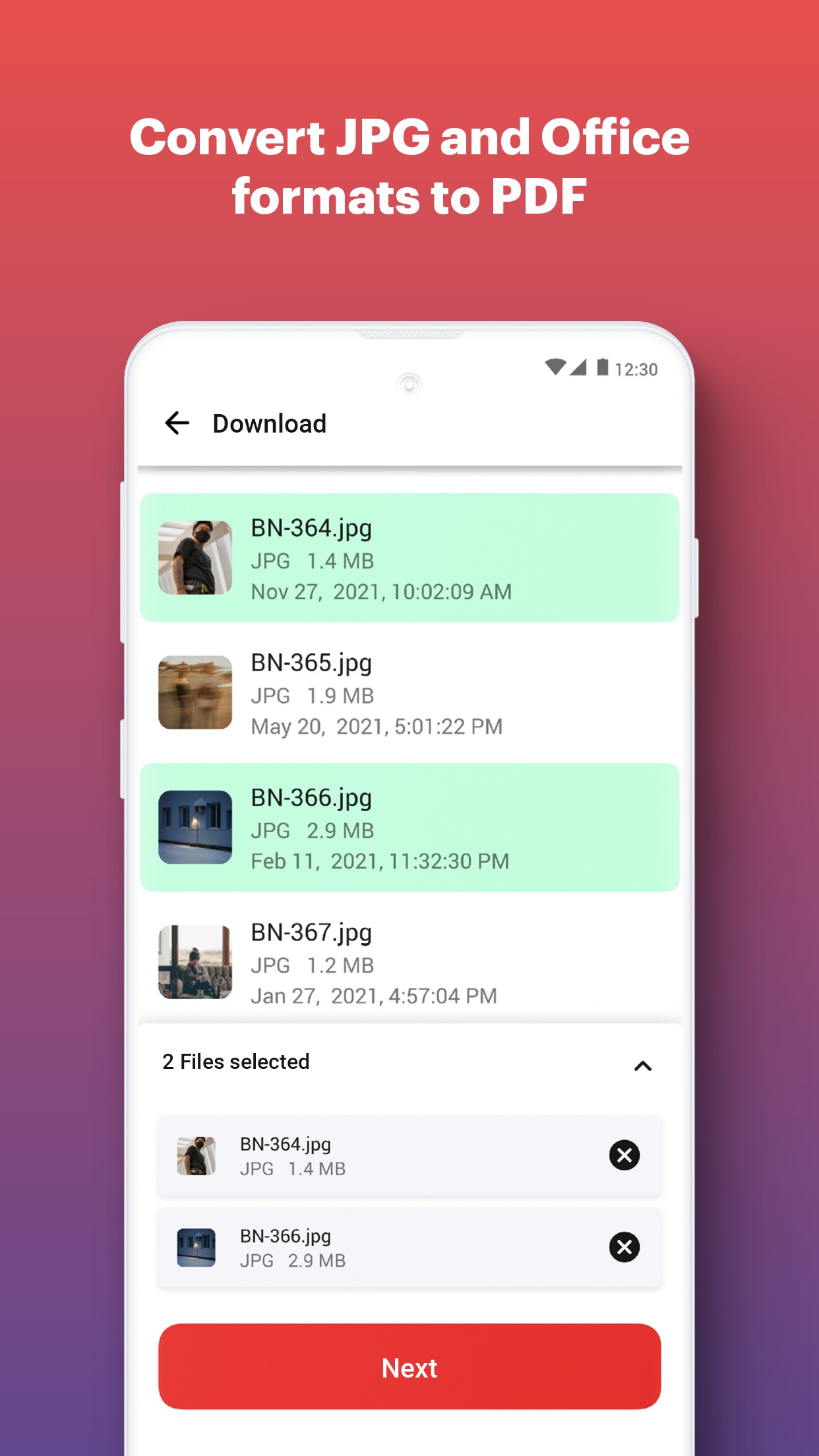 Pdf Editor: Edit Pdf & convert Pdf to Words
This app is good for those who want to edit not the PDF file but the text inside. It allows you to convert any PDF document into Word, change the text, and save the edited document in any form. You can change any extract you want.
Advantages:
It contains a rare function of editing text in the PDF;
Easy to use and lightweight.
Many converting opportunities.
Disadvantages:
Misses some basic PDF editing features.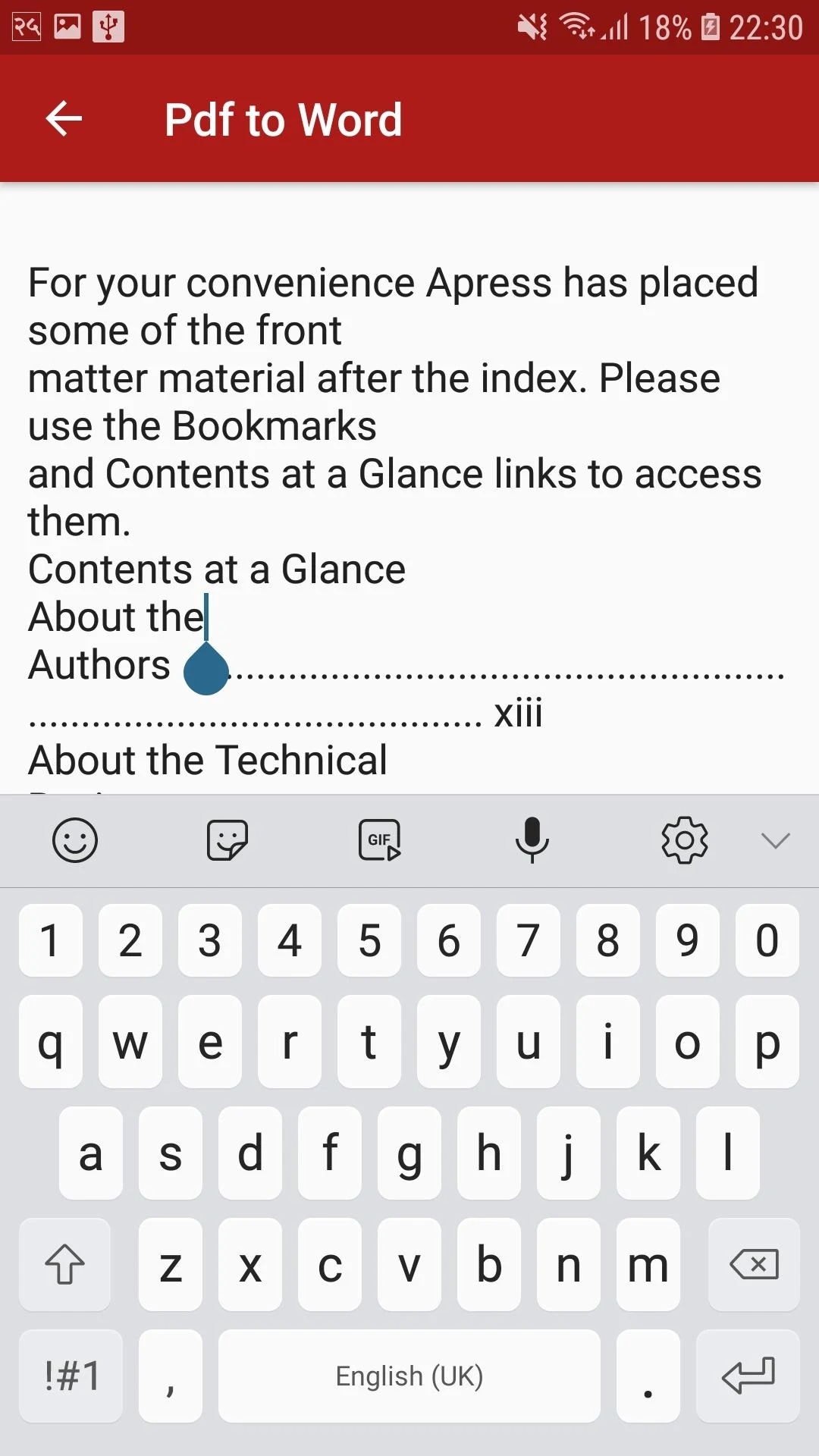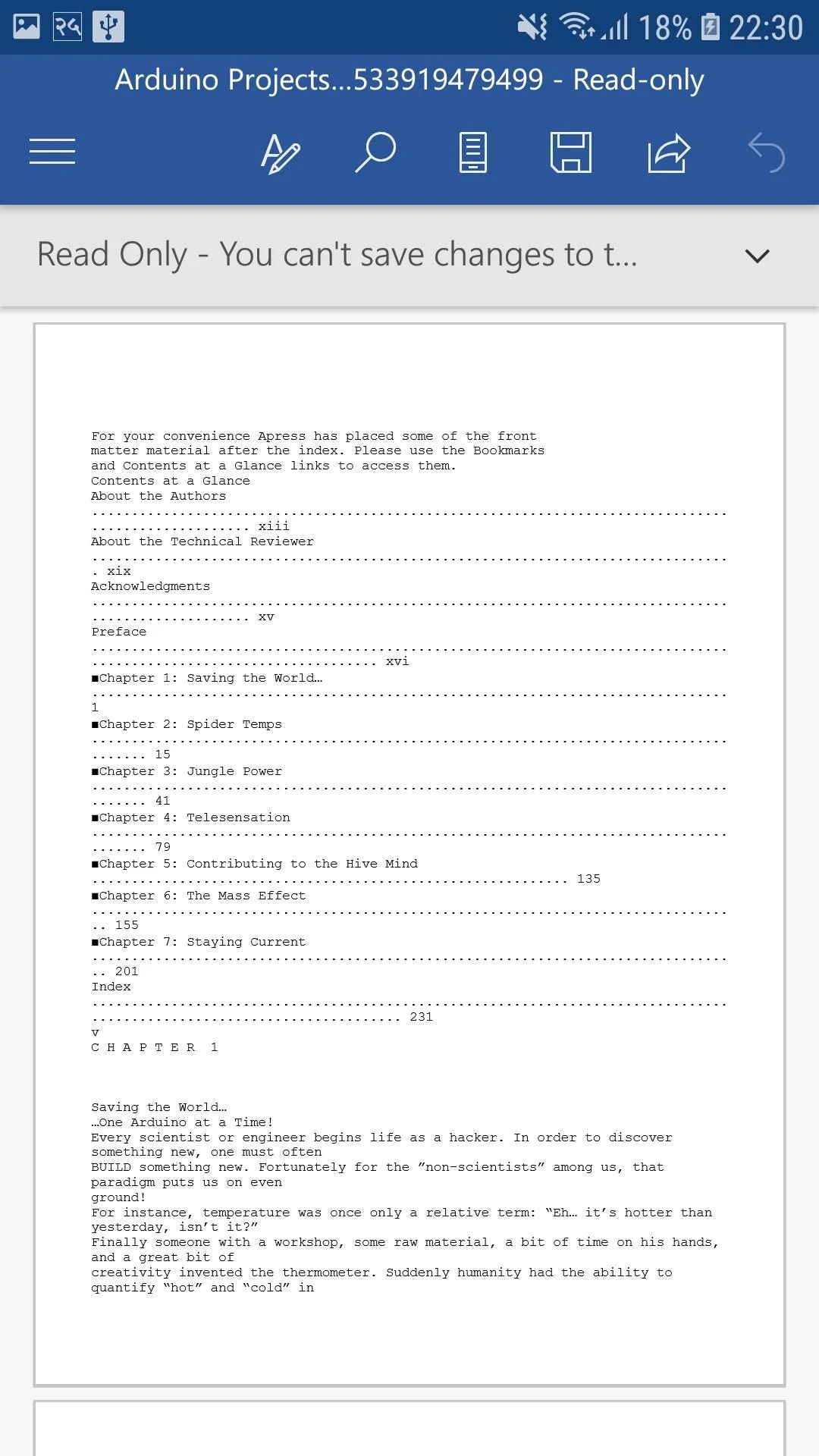 You may also like: 11 Best writing apps for iPad
PDF Viewer Pro
This PDF reader and editor allows not only viewing PDFs but also has all the functions needed to work with this type of file. You can annotate your PDF, fill in the forms, sign the documents and write on them, and, more importantly, merge and split different pages.
Pros:
Convenient to use both as a PDF reader and editor;
Contains all the basic functions and some more;
Supports many cloud services.
Cons:
Some functions require a paid subscription.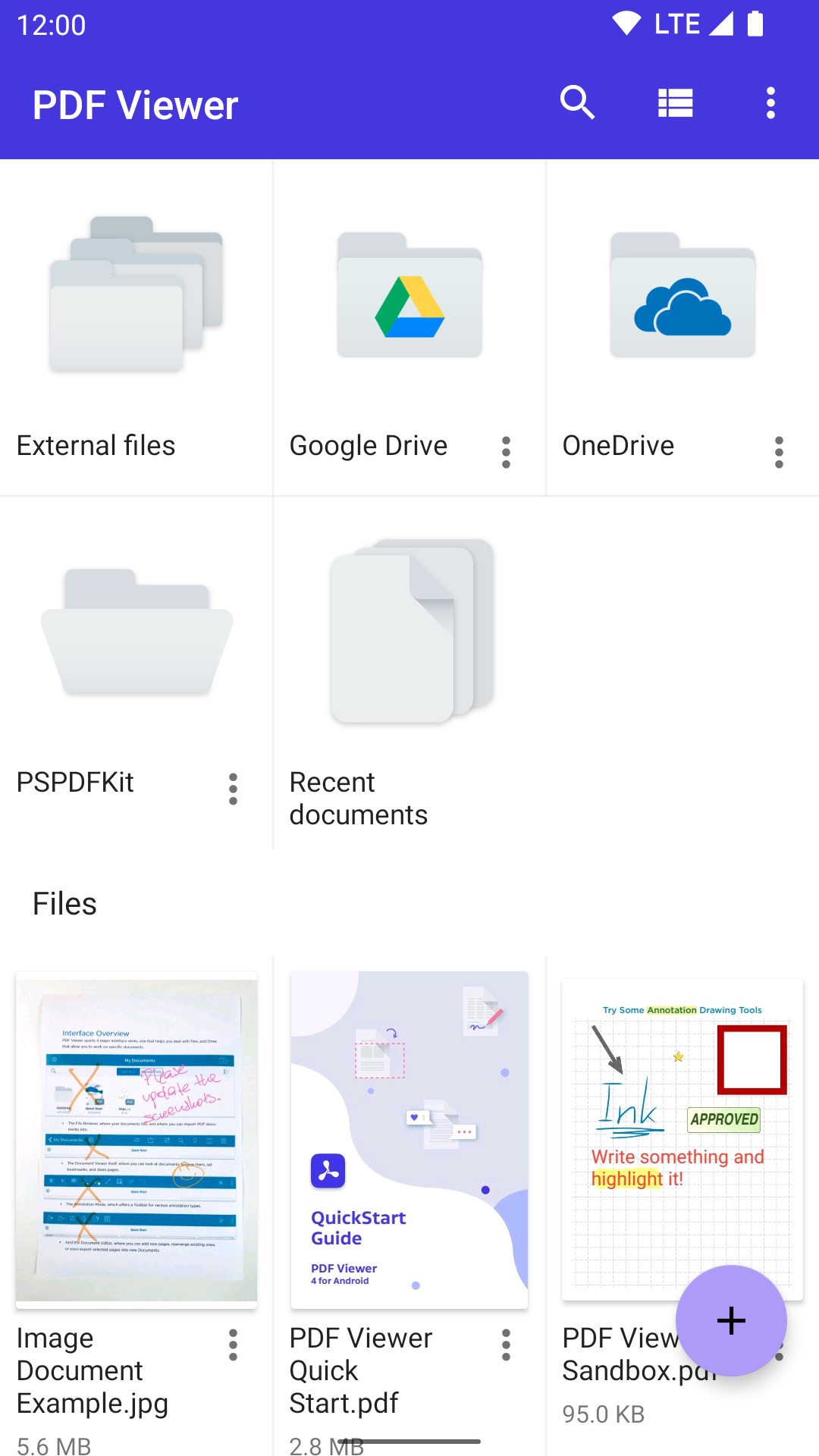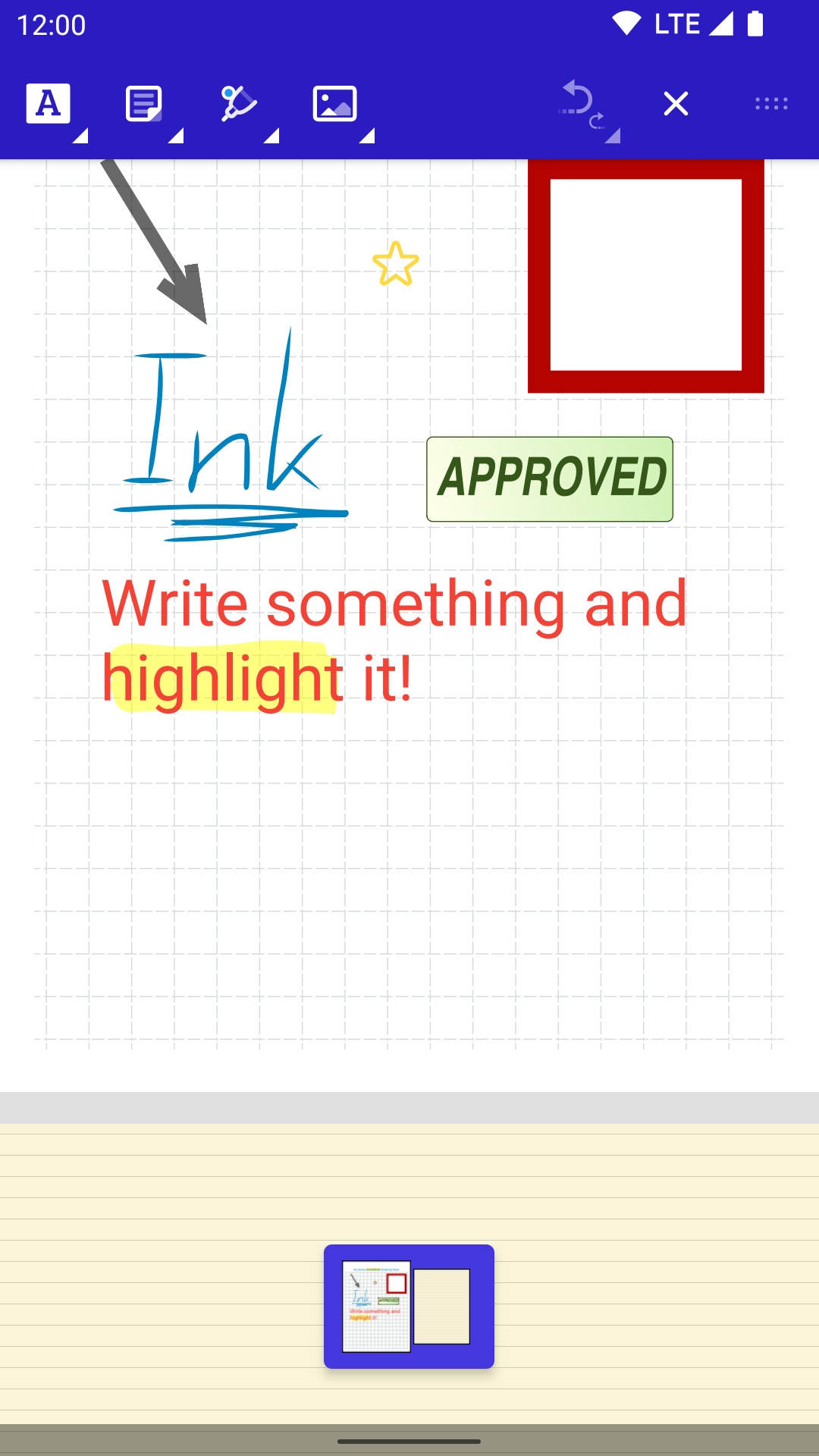 ---
Using these apps you can work with PDF documents wherever you go. So, let your devices make your life easier and enjoy things that really matter.