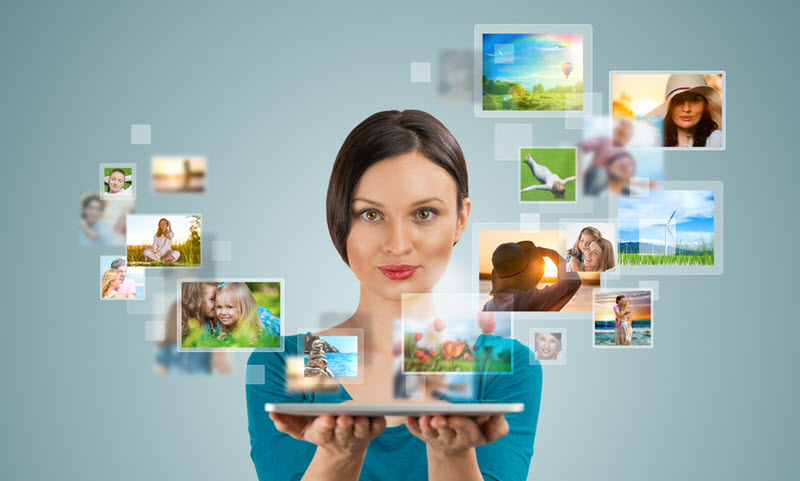 Photo sharing has become extremely popular in recent years. It is not surprising. Nowadays everybody has a smartphone with a built-in camera. We love to take photos and save all the good moments of our lives. So we would like to share them with others (our friends, relatives, co-workers and with the whole world). Real photo albums  are practically gone. People don't gather anymore to see photos of someone's birthday, wedding, or any other special event. Photos and videos are stored on PC or any other electronic devices and shared on social networks. It is simpler and faster to share them using your phone and Internet connection.
Do you like to know the best apps for sharing photos? Here they are. We presented the most popular free photo sharing apps for you.  You may choose any to download  and enjoy using it.
Instagram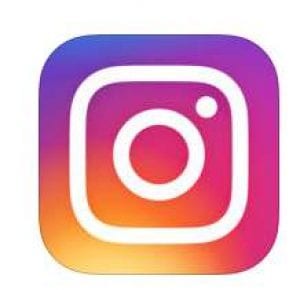 Instagram app gained its worldwide popularity in a very short period of time. This app was created for having a simple way to share the world's moments.
Downloading this app and signing up you can create your owm account and share the photos you would like. Also, you can follow your friends' and family members' or co-workers' accounts  to see what they share. Or you can discover other people from all over the globe that are sharing things you love.
Instagram features:
• You can post photos and videos here. You are able to edit them with filters and creative tools, and combine multiple clips into one video.
• You can discover photos and videos you might like and follow new accounts in the Explore tab.
• You can send private messages, photos, videos and posts from your feed directly to friends with Instagram Direct.
• You can instantly share your posts to Facebook, Twitter, Tumblr and other social networks.
Join the community of over 500 million people and express yourself by sharing all the moments of your day.
Sharing photos and short videos with friends and family brings lots of pleasure (and lots of likes!). But what if you want to get a wider range of people to view your posts? Click here to view FREE INSTAGRAM FOLLOWERS APPS  for getting more followers to your Instagram account.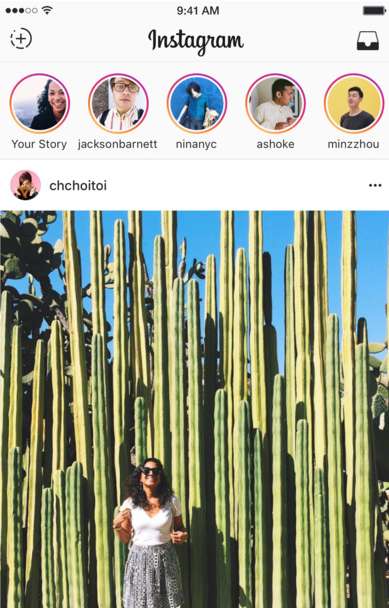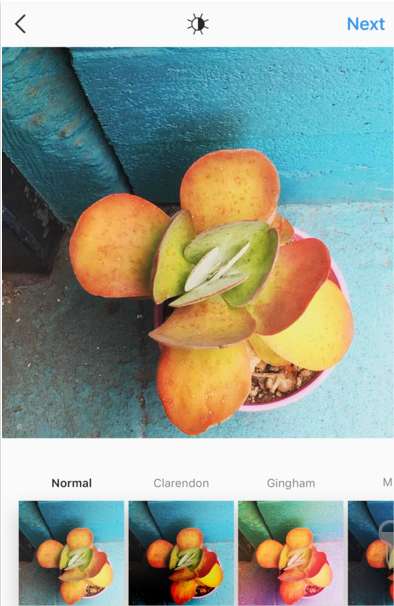 Flickr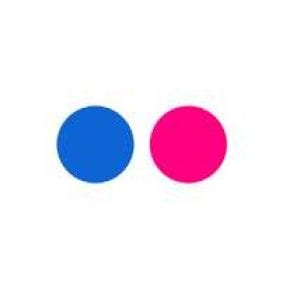 Flickr is one of the most popular applications for sharing photos with everyone. It will let you share photos privately or with the whole world. It's up to you. Upload photos and videos, use filters and effects and share the best moment of your life with Flickr.
Explore, interact and engage with friends, family, and the Flickr community. There are millions of groups and billions of photos out to discover.
This popular app powered by Yahoo was one of the first photo-sharing tools to become a household name. It is used by professional photographers and hobbyists to showcase their work to the world. Try it too!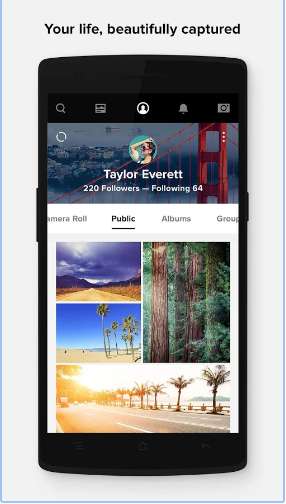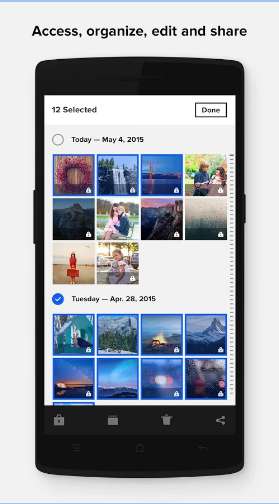 Tumblr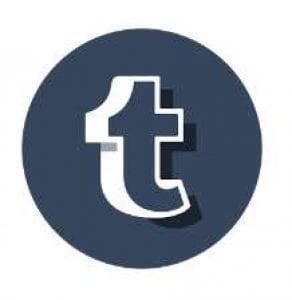 Everything is on here! Tumblr app is awesome for sharing moments of your life and telling  to the whole world about them! Just start having fun. You'll probably never be bored again.
Use the app to upload photo, videos, and text. You can post whatever you want to your own Tumblr. Or just reblog other people's stuff. Add commentary if you like. Make it your own. Other people will do the same to your posts. That's how you meet people here.
The Tumblr app is well designed and easy to use. Welcome to Tumblr.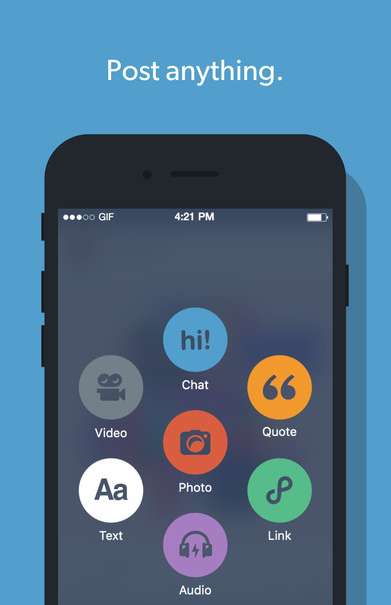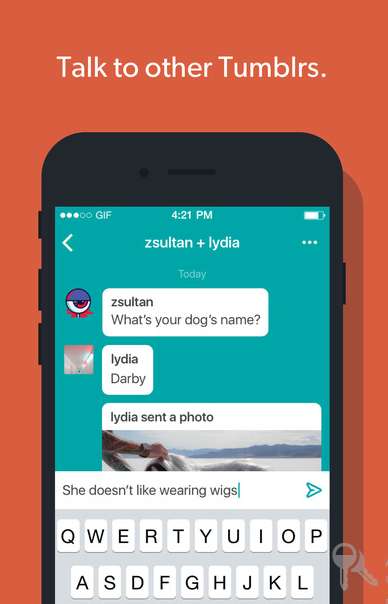 Muzy – Share photos & collages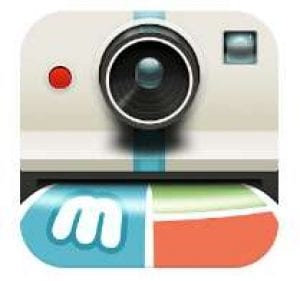 Muzy is a completely free app for sharing photos & collages. It is used by more than 20 million people already.
You can share to Facebook, Instagram, Twitter, email, SMS, or just save it for later.
Features:
You can collage photos and add effects using Muzy
You can create and add status messages
Other creative tools are available…Just install the app and you will see!
It's completely free and has unlimited uploads and storage.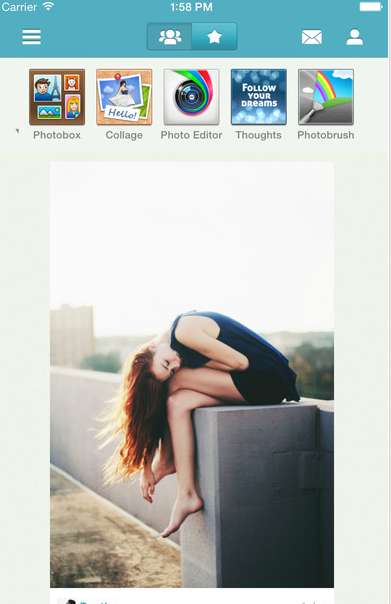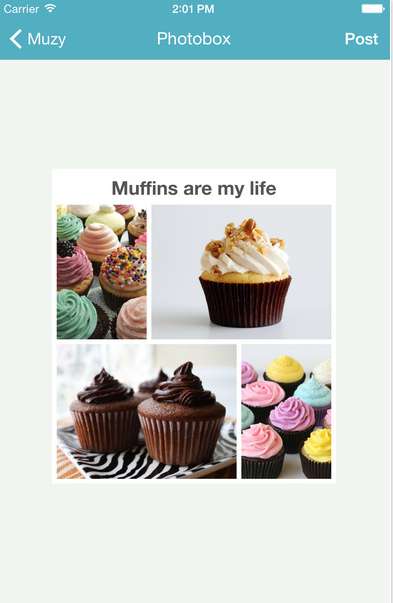 Twitter
Twitter is widely known as an online social networking service that enables users to send and read short 140-character messages called "tweets". Registered users can read and post tweets, but those who are unregistered can only read them.
Unlike most of the apps on this list, this one is universal. Twitter can be a perfect way to share photos and videos. Use filters and effects for creating perfect photos.
Join to the community by sharing what's happening in your world.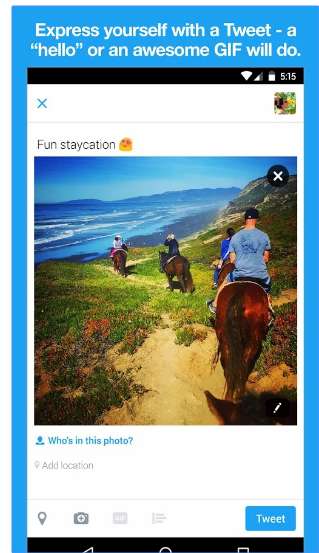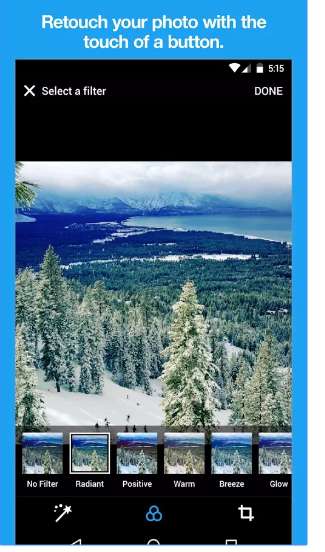 Facebook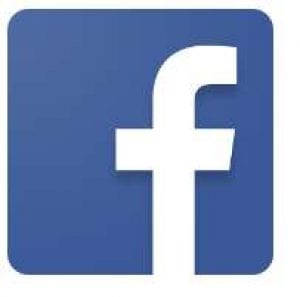 Facebook is another widely known social network which can be used for free photo sharing.
You can upload photos here (one image at a time), add the description of it and share with everyone.
Also, you can see what friends upload, like and comment their photos.
There's also a separate Facebook app, which is designed to help you share group event photos privately:
SmugMug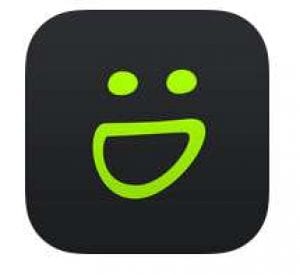 SmugMug is a fully free app for sharing photos. Have you gathered a huge amount of photos? Bring it! You can upload unlimited photos, images, and videos to your profile.
Features:
You can browse all your SmugMug folders and galleries right from the app.
You can mark folders or galleries as favourites for easy, instant access.
It is easy to find friends' or co-workers' accounts and follow them.
You can share photos and videos via SMS, email, Twitter, and Facebook.
The SmugMug app is the most beautiful way to view photos on your phone or tablet.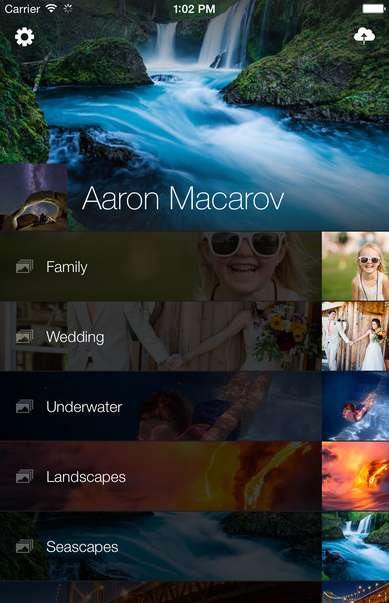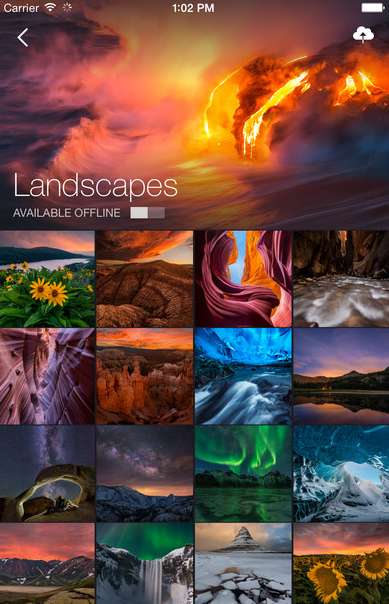 Cluster – Privately share special moments with friends and family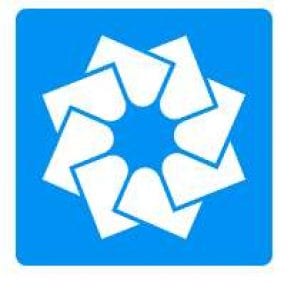 Instead of posting photos for all the world to see, you should use Cluster to share with the people who care the most!
Cluster is a perfect app for private sharing photos with your close friends, family or co-workers.
How does it work?
Do you want to share the photos from your birthday party with all its members to enjoy and have fun? Then create a group, add the people and share the photos together.
Only invited members of the group can see what you post.
With in-app notifications, you will always know when people you invited to post new things to the group.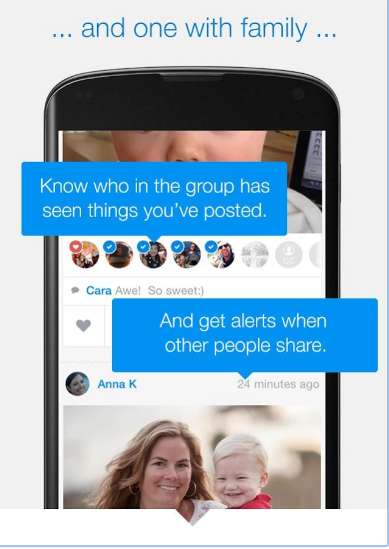 Google Photos – free photo sharing and storage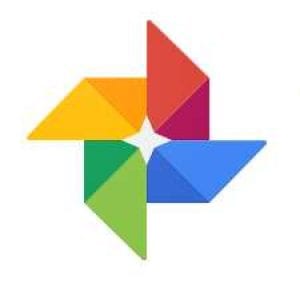 Google Photos is a smart photo sharing app for your device. It will become a home for all your photos and videos as well.
Main features
Once download the app you will never regret because it has so many useful things.
Google Photos backs up all your photos automatically. So you can get access to them at any time on any of your devices or just on the web: photoes.google.com. Be sure that all your photos are safe and private for you.
You can share photos privately with your friends and relatives using Google Photos. Also, you can get photos that you didn't from them. Exchange the photos fastly and easily with Google Photos!
To share your photos you should tap "Create link" in the share menu. Share up to 1 500 photos with everyone! It doesn't matter what device they are on.
Extra features
You have an ability to remove photos from your device's storage to clear the space. All of them will be available in Google Photos then.
With Google Photos it is possible to create collages, add effects, apply filters and more. This will make your photos brighter and more expressive.
All in all Google Photos is an app  that thinks like you do.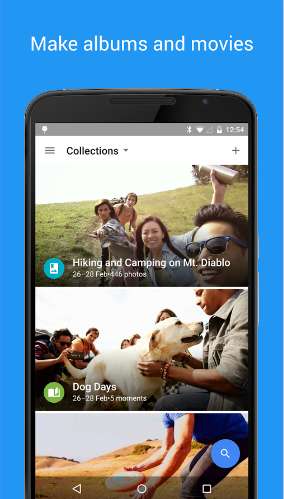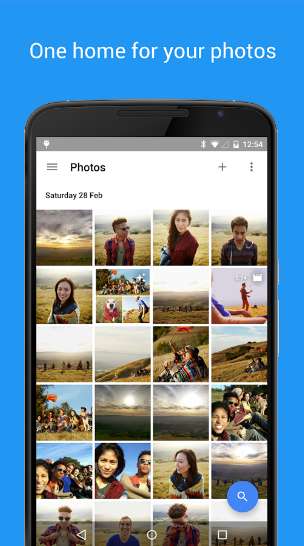 Dropbox
Dropbox is a great app to keep all your photos and other files safe and private. They will be backed up in one place and available on any of your devices.
You can share photos with anyone even if he doesn't have a Dropbox account. It is easy and fast to send files via email just sharing links without email attachments.
So using Dropbox is one of the simplest ways of backing up and sharing your photos.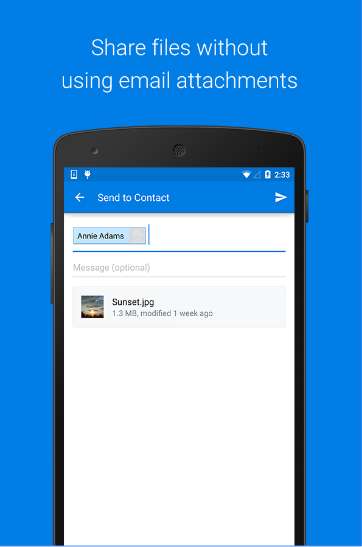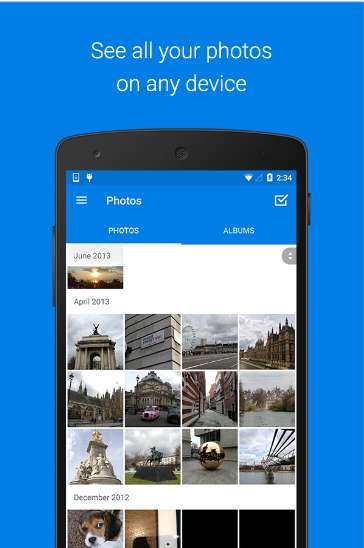 FotoSwipe – Photo Video Transfer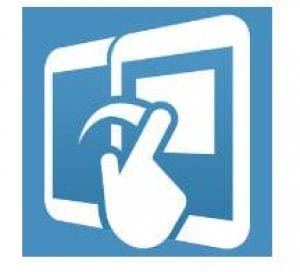 With PhotoSwipe it will become easier to share photos between phones or other devices. It doesn't require signing up and absolutely free. All that you should do is to swipe! Select photos for transferring and swipe them to another phone, tablet, or computer. You can transfer a big batch of photos in a minute using Wi-Fi connection.
FotoSwipe will help if you want to:
back up photos to your computer to free up phone memory
share photos with friends
move your photos to a new phone
Keep your photos secure. They will not be stored in the cloud. All photos are stored on your device only. And they go only to who you want them to.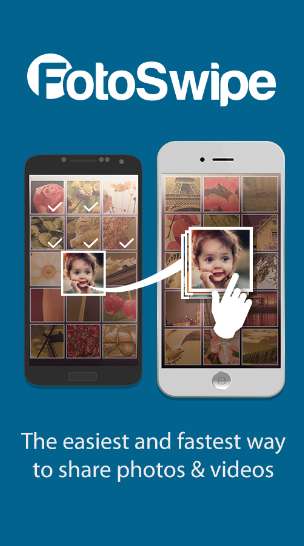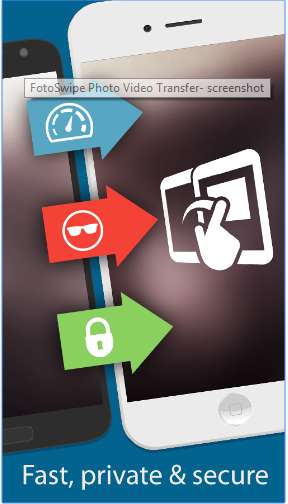 Moments – Get the photos you didn't take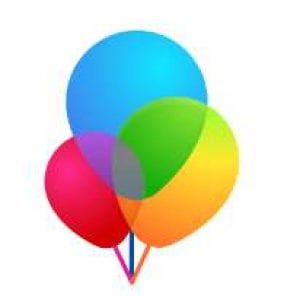 Using Moment you and your friends will be able to gather all photos from the recent party or trip that were made on different cameras/phones.
Here's the magic: The app groups your photos based on who's in them and when they were taken. In one tap, you can sync your photos to the friends you choose. Then, friends can add their photos to the moment. Now, everyone has all the photos you took together!
Collecting photos have never been easier. Try it!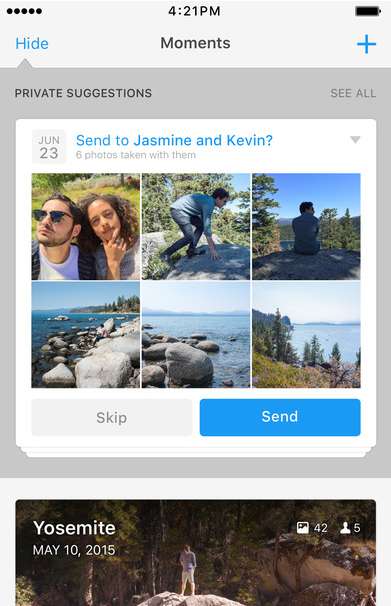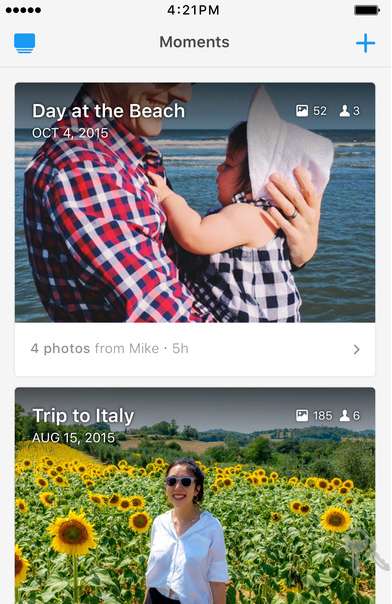 Path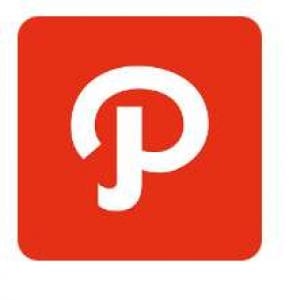 Path is simple, personal social networking.
In some ways, Path application is similar to Instagram. It also let you stream photos. Otherwise, unlike Instagram, where you can follow and be followed by thousands of people, Path asks you to choose just 50 of your closest friends and family members. It's intended to be a "private social network". You can share photos, video, and chat with your friends right inside the app.
Features:
With Path you are able to share the most important moments of your life uploading photos, videos, thoughts…
Creative tools and filters will help you to make photos more beautiful.
You can see everyone who saw your photos.
With Path Emotions you'll get more than likes from your family and close friends —smiles, frowns, laughs, gasps, or loves are also available.
You can revisit any of your Moments by searching for friends, birthdays, places, cities, holidays, months, seasons, and more.
It is possible to share any of your Path Moments to Facebook, Twitter, Tumblr, email and more.
Path is a trusted, intimate environment like your dinner table at home.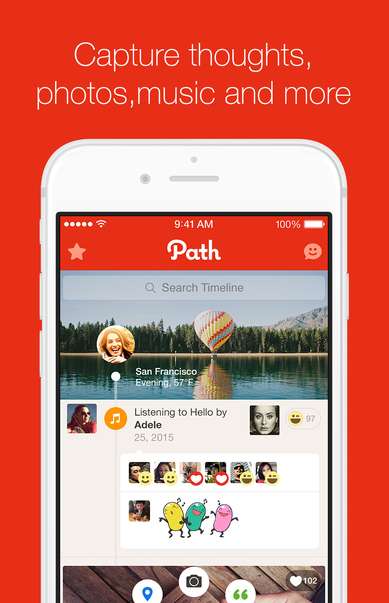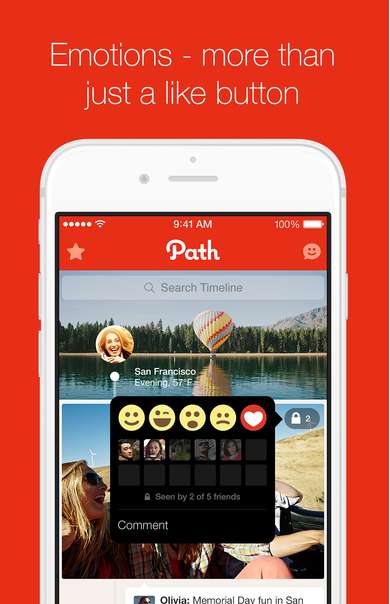 BitTorrent Shoot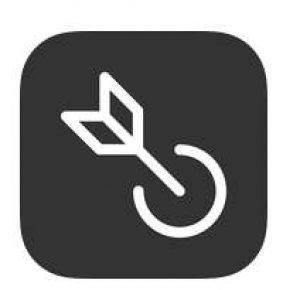 Shoot application will help you to share photos with anyone from your contact list. You can send a batch of photos from a birthday dinner, last travelling or anniversary to any of your friends. You can send it directly from your device.
Shoot makes sharing moments of your life faster and easily.
How it works:
Open Shoot and click on "Send" button to add photos or video.
Have the people you want to share with scan the QR code that pops up.
The files will automatically transfer between devices.
With Shoot, your first three sends are free. An in-app purchase enables unlimited sending. Receiving items is always free.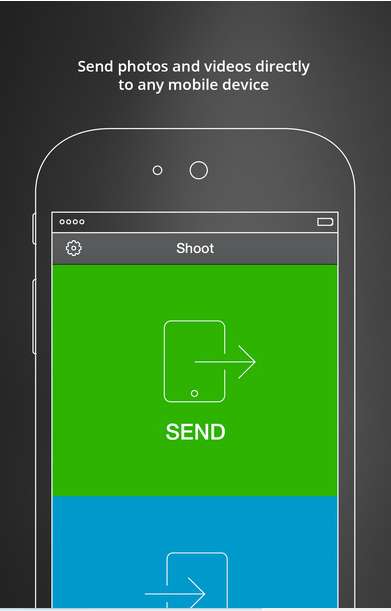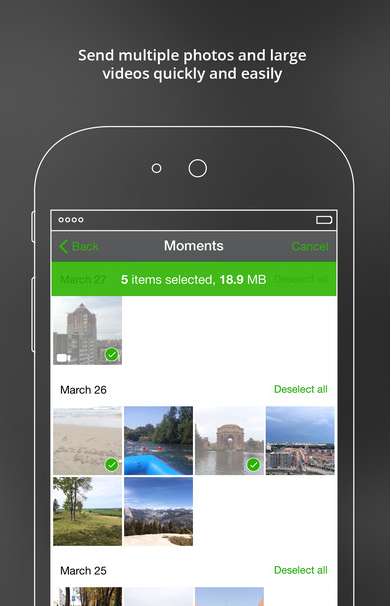 So the top list of free photo sharing apps is ready! We have gathered ones that are widely used and helpful. Choose the one that suits best for your needs and seems the most perfect and useful.