If you want to bring something new to your smartphone, you can go for cool screensavers and change the image of your screen.
By the way, if you would like to surprise your friends and relatives with a transparent screen, you need to read 11 Best Transparent Screen Apps.
In this article, you will find the best wallpapers for your smartphone or tablet. Most of the apps are free with all the features.
Backgrounds HD (Wallpapers)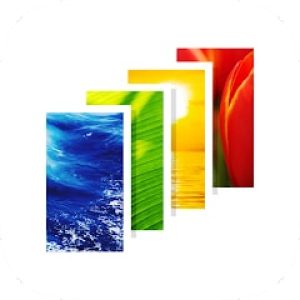 It's high time you started bringing beauty into your life! With Backgrounds HD, it will be super easy.
The app contains thousands of great screensavers that will be both useful and colorful. The UI is also pretty simple to use. Let's see what you can do in this application:
There are images for any themes. You will find beautiful photos of beaches, mountains, cars, people, big cities, seas, and oceans. What is more, the collection is updated and enriched all the time.
Explore live wallpapers. This is a great option if you love moving pictures. Please keep in mind that the battery won't last for too long. If you need to save the energy of your device, we recommend that you go for typical wallpapers.
Try the live watch wallpapers. This is a great option for people who always need to know what time is it.
Once you have downloaded the app, you can start trying various screensavers. You will find something new every day. They enrich the database with every single update.
Background HD is available on Google Play for free.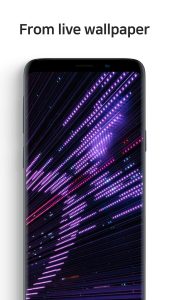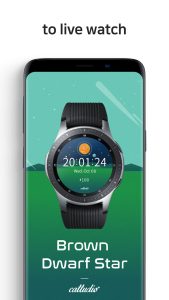 You can also check: 9 Best Screen Border Lights Apps 
4K Screensaver Nature
If you are tired of seeing the same picture when you turn on your smartphone, this is a splendid solution. In this app, you will explore thousands of cool images that can serve as your wallpaper. The quality is 4K, which is top-notch.
All the images are divided by the same topic. It is nature. However, it doesn't mean the wallpapers look like each other.
Here are the best options you will see in 4K Screensaver nature:
The images are divided into categories, such as beach, marine, animals, landscapes, and many others. It helps you to find what you need much faster.
Set the scroll screensaver option. You can set the option for every 15, 30, or 60 seconds.
The images are also divided by the colors they contain. If you want something fresh, go for green pictures.
Would you like to have a clock screensaver? It's not a problem. 4R Screensaver nature also contains these images.
4R Screensaver Nature is available on Google Play for free. Users rate it 4.8 out of 5, which is one of the highest ratings in this category.
However, some users say the categories are poor, they don't have enough themes. Thus, they lack mountain landscapes and the images of the sky.
Get it now and look at the beauty of nature every time you use your device.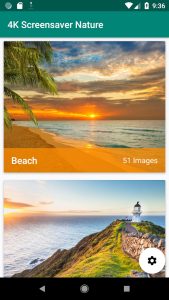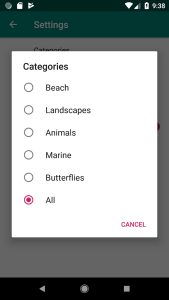 Wallpapers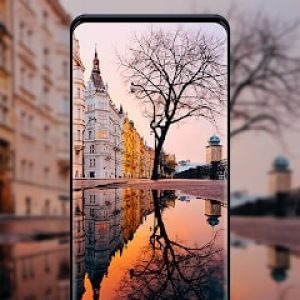 Do you know how often you look at your screen? About 100 times per day! This is why you have to make it beautiful! It's high time you brought something new to your device.
The wallpapers you will explore are unique and top-notch. They fall into many categories, such as nature, people, cities, animals, and many others.
You can choose the best screensaver and download it on your device or set it as a wallpaper right from the app.
One of the coolest functions is that the app works like a social network. It means you can scroll the feed and like the images that appeal to you most of all. You can check them later.
Wallpapers are free of charge. You can download it on Google Play and start bringing beauty into your daily routine.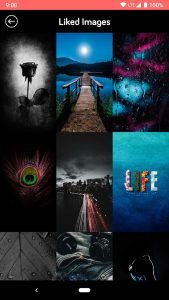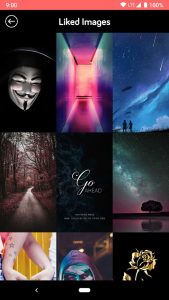 Wallpapers and Backgrounds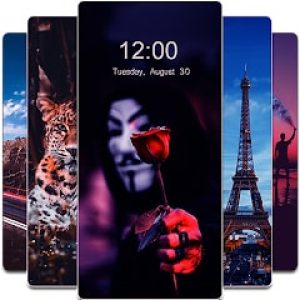 Here comes a great collection of HD wallpapers. In this app, you will explore hundreds of cool images. We like cars and animals most of all in this application. They look smart and stylish at the same time.
The app is free of charge. However, here comes a pretty serious disadvantage – there are too many ads that might distract you from choosing the best wallpaper for your phone. If you want to enjoy the service for free, you can't skip these ads.
Another frustrating thing is that the ads often become non-responsive. This means you can't close them, and you have to restart the app.
The good thing is that you can share screensavers with your friends by WhatsApp, Telegram, Facebook, and email.
You can download Wallpapers and Backgrounds for free and set a new screensaver both for your phone or tablet.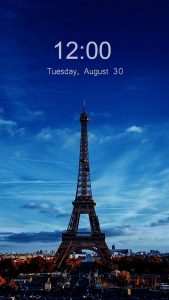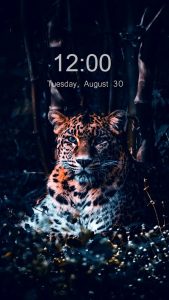 Black Wallpaper: Darkify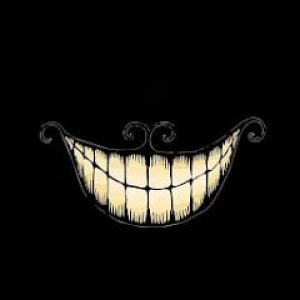 If you love dark images on your screen, Darkify is what you need to try! You are probably used to surf the Internet looking for the screensavers you want. Now you don't have to do it anymore! They collected all the images in one place.
Why should you give Darkify a try? Well, there are at least 3 reasons why you should like it:
A vast set of dark images. They are all different from each other. For instance, there are many wallpapers with animals and people depicted in them.
High quality. All the images are 4K, enabling you to enjoy top-notch images on the screen of your phone.
Share your favorite screensavers. You can do it directly from the app or save to your device.
There is a big downside, though. The developers update the app quite rarely. For instance, the latest update was in 2018. It means you can hardly make the developers fix a bug you have found.
By the way, if you want to make big and expressive screenshots, you have to check 9 Best Scrolling Screenshot Apps.
Black Wallpaper: Darkify is free with a significant number of ads.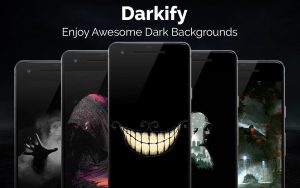 Screensaver – Dreamy for Unsplash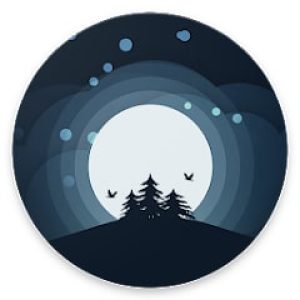 Have you ever heard of Unsplash? It is a famous service where you can find elegant and beautiful pictures. If you often make presentations or you are a professional photographer, you are probably familiar with Unsplash.
This screensaver application will create an elegant slideshow that will serve you as a screensaver. However, it doesn't mean the pictures will appear randomly. You can set the category or the color, and the algorithm will choose the pictures according to them.
If you want to set a screensaver on your TV, make sure you follow this instruction:
Turn your TV on and go to the settings.
Find the Daydream/Screensaver option and choose it.
You will see the list of screensavers available for your TV. Choose "Dreamy".
That's it! You need to go through these settings only for the first time. Then it will be applied automatically.
If you happen to find any bugs or glitches, you can always report them. The developers are quite easy to fix it and update the app.
You can get it now on Google Play and make your smartphone and TV more beautiful.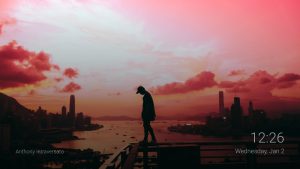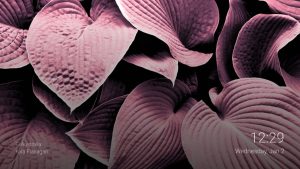 Clock Screensaver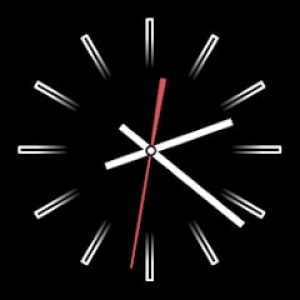 Most people would like to always know what time it is. In this case, a clock screensaver is a brilliant option. In this app, you will explore a big number of screensavers in various styles.
This is an Open Source application, and you can watch how it was created on GitHub. What is more, you can also suggest some changes.
Here are the best features of Clock Screensaver:
A big choice of screensavers. There are two main categories – analog and digital clock. Choose what appeals to you most.
You can also add date and weekday to your screensaver. This data will be displayed after you save the changes.
The developers initially made the service for Android smartphones. However, you can also find some good options for your TV if it runs on Android.
Most of the screensavers in this app are dark. It helps you save the battery and looks cool in general.
There are some in-app purchases. If you go for them, more screensavers will become available. However, you can do without in-app purchases, basic version is also great and rich in wallpapers.
Get it now and start making your devices beautiful!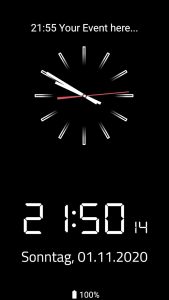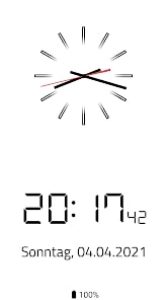 Aerial Views screensaver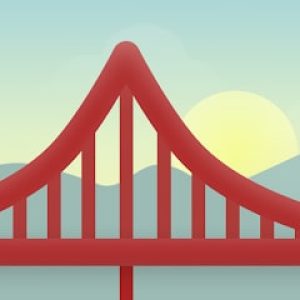 Do you want to try a video, not an image screensaver? Then Aerial Views might be a great solution. It contains amazing 4K HDR videos for your TV.
The tool is simple and rich in beautiful wallpapers. Let's see what exactly you will get if you download Aerial Views Screensaver:
Set a screensaver video that you like on your TV. It can be only one or multiple videos. You may also set the order, and the screensaver will appear according to it.
Skip videos when you need. You can manually change the order of your screensavers.
Play videos locally from your device or from the network. The quality will stay the same in both cases.
Please note that this screensaver is for your TV set only. If you need the screensaver for your tablet or smartphone, check some other options in this article.
The application is updated quite often. The developers monitor comments and email from users. For instance, they enhanced the way text is displayed on your monitor. Now it looks much better!
You can get Aerial Views Screensaver on Google Play for free. There are no ads that can distract you from the process and interrupt your experience.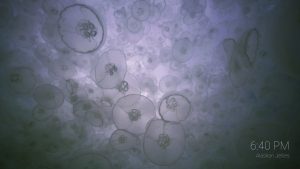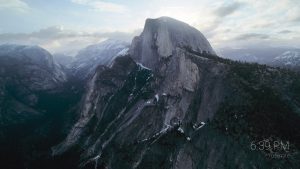 You may also like: 11 Best Screen Dimmer Apps