Are you planning to build a pool or have you already got one? Do you think which design would suit it best? In this case, we offer the best pool design apps to help you decorate the pool of your dreams.
And if you also want to find cool design ideas for your pool and your house, we recommend checking out our article about the best home design apps.
NPT Backyard
We are kicking off this list with the leader among other pool design apps. Available for both platforms, NPT Backyard provides the best graphics and usability. It allows you to create a detailed pool project starting from scratch and select each little detail of it.
Speaking shortly, NPT Backyard offers you a number of pool types and you can choose any that you like or the one which is the closest to your type of pool. You will see a 3D model in front of you. You can view it in daylight, in nightlight, and with the lighting on.
If you want to change the details, such as tile, finish or coping, you should click on one of the pools and then choose "edit". There you will be able to select any patterns.
However, we must say that all the samples presented in the app are likely to be close to the ones you can find in the reality – they are quite modest, don't look for something extraordinary here.
After finishing the design of the pool exterior, you can save it so that later on you have a picture of what you want your pool to look like. While using the app we haven't noticed any bugs or lags, so we definitely recommend this app.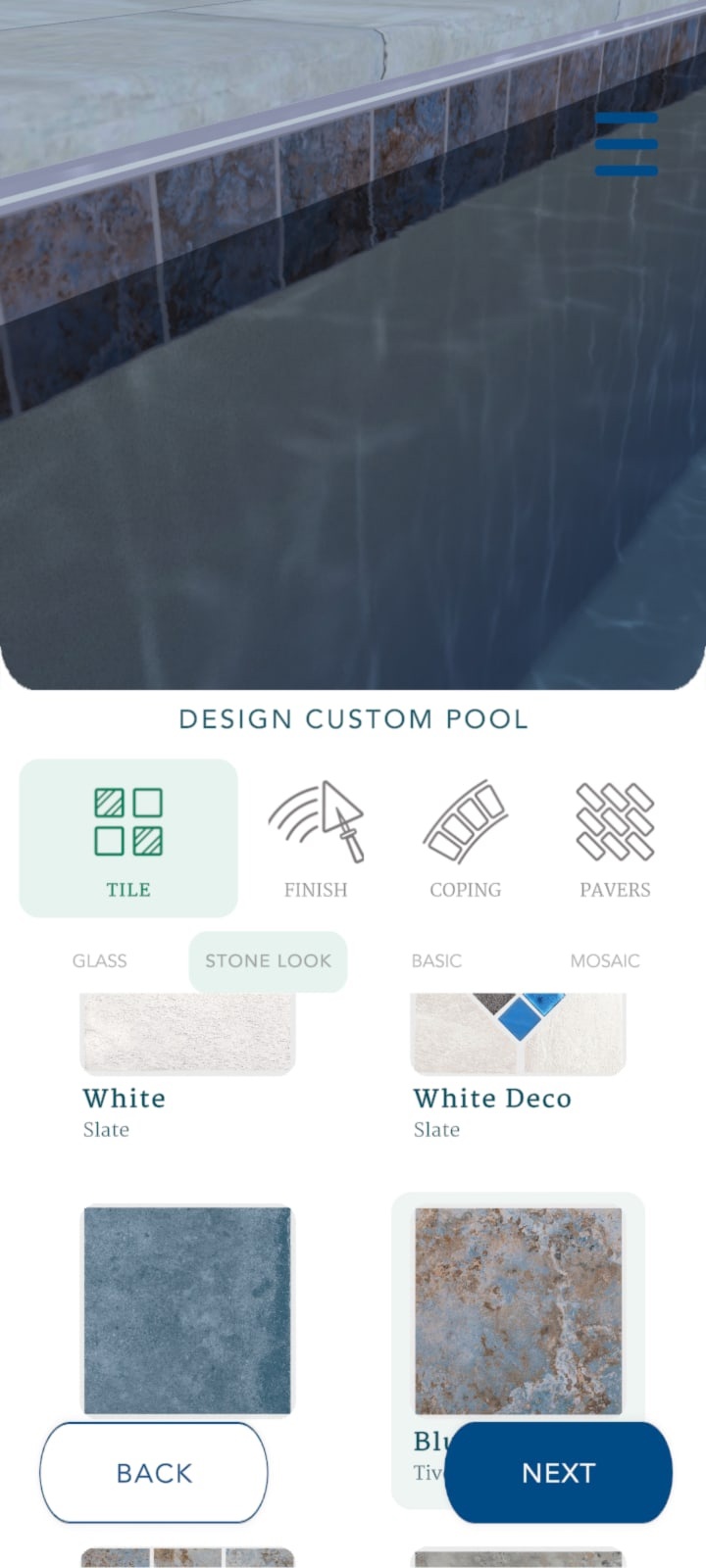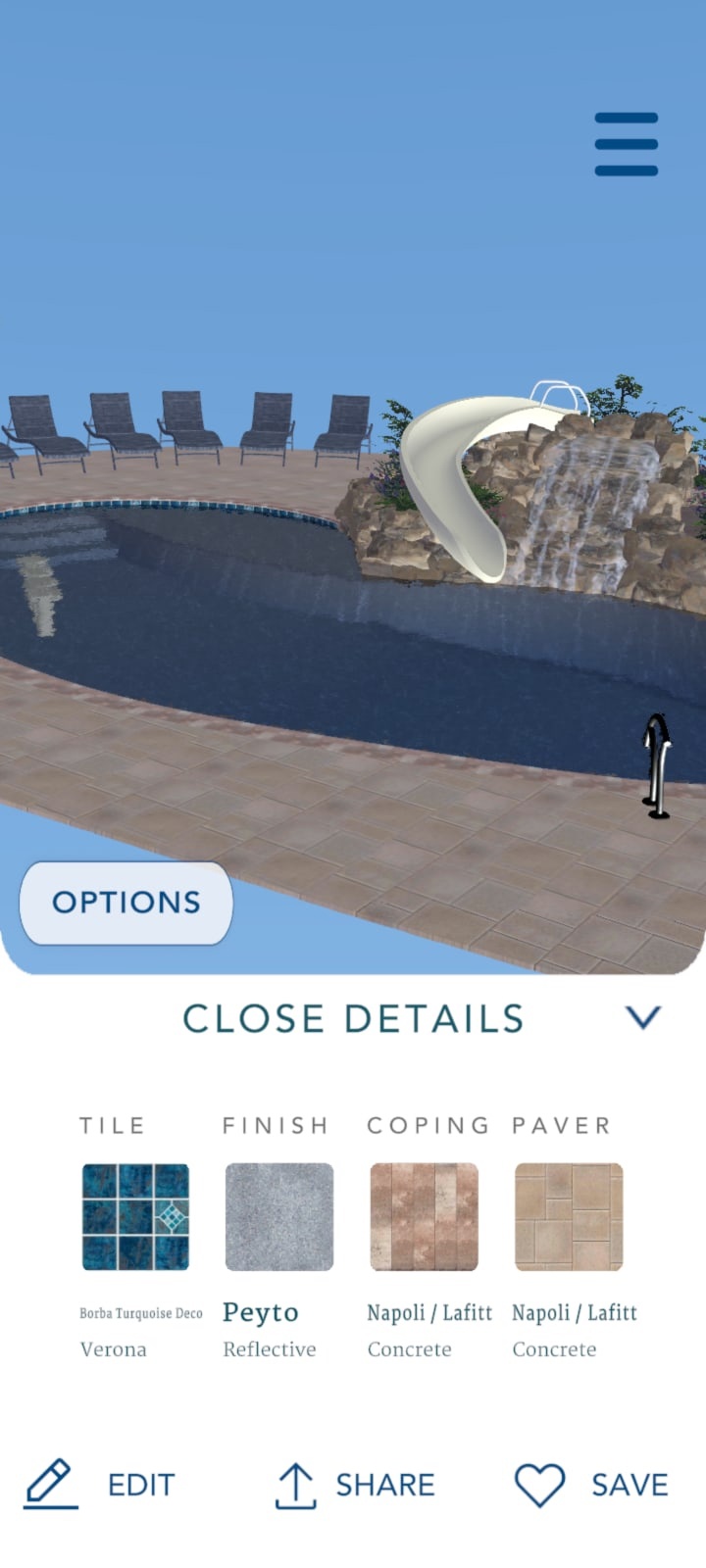 You may also like: 15 Best Free Exterior Design Apps & Websites
Home Design 3D Outdoor/Garden
This is not exactly a pool design app, but here you are still able to find some design ideas for it. This is a home design app, but by digging into it, you can find there is a possibility to project pools in the "items" section (quite a strange place for pool designs, but whatever).
You will find the section swimming pools and jacuzzies and there you will be able to choose one of them. By the way, it is quite convenient to use this app on the stage where you're only building your whole house, so you can make projects of both the house and how the pool is going to fit into its backyard.
But take into consideration that Home Design 3D only allows you to do the overall measurements of the pool on the map. And there is a free version of this app, but to fully use all of its capabilities you need to acquire a paid one.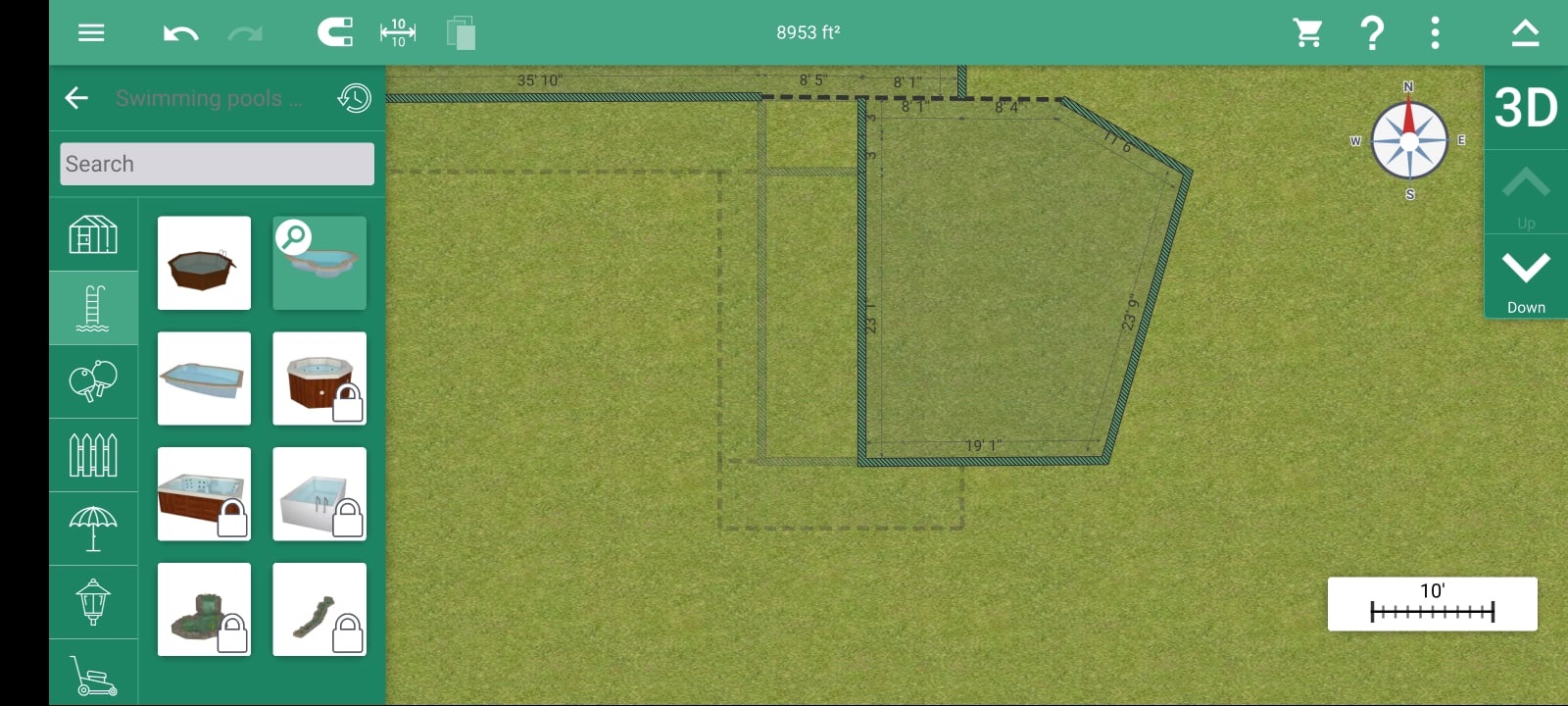 Swimming Pool Ideas
We don't know if it's for the best, but all the other apps about the pool design are going to be really simple.
Like this one – we managed somehow to find another app about this topic that doesn't have tons of ads and is not a scam in any of its essences. It is basically a gallery where you can watch different images of the pools and add them to your favorites.
For some reason, developers have divided the pics into categories, though none of those doesn't have anything distinguishing about itself. Each image you can set up as wallpaper.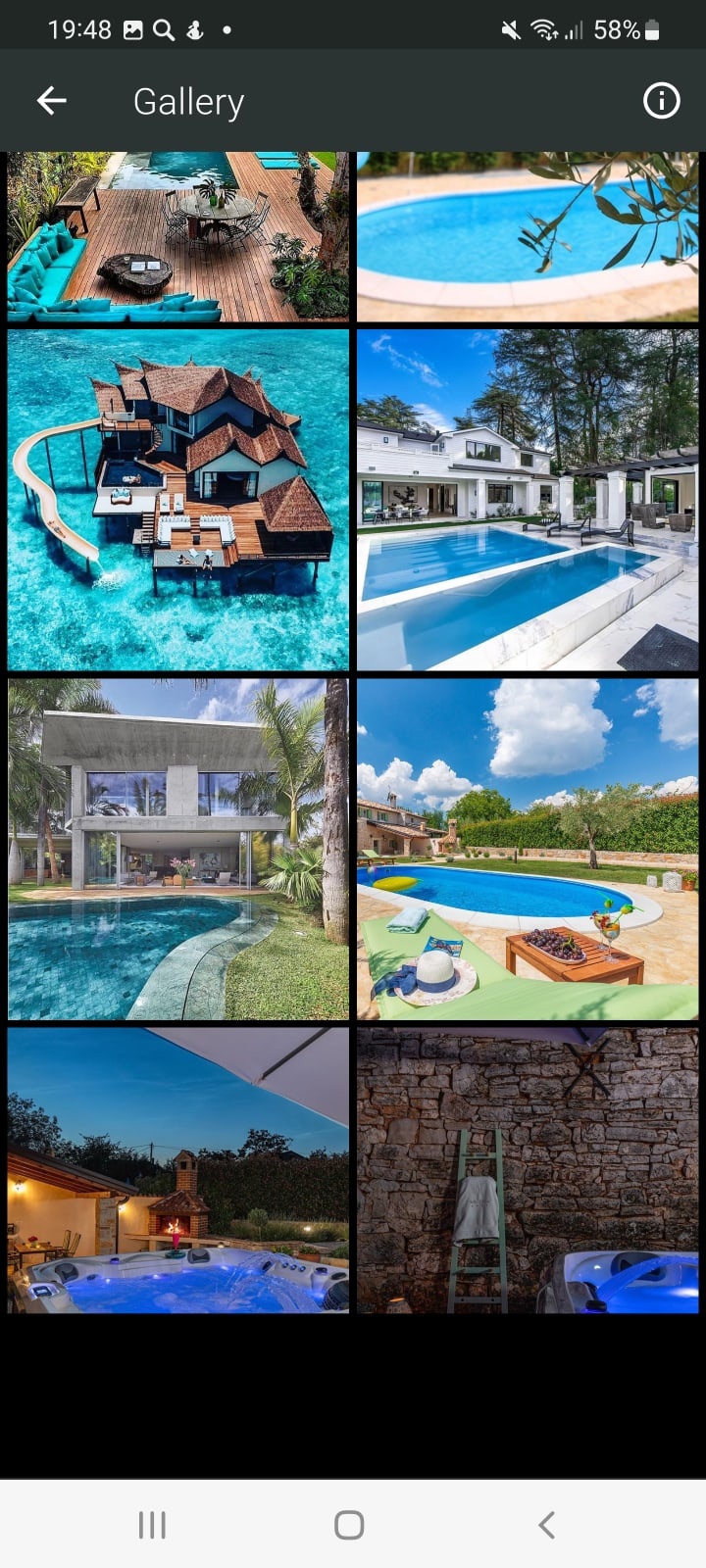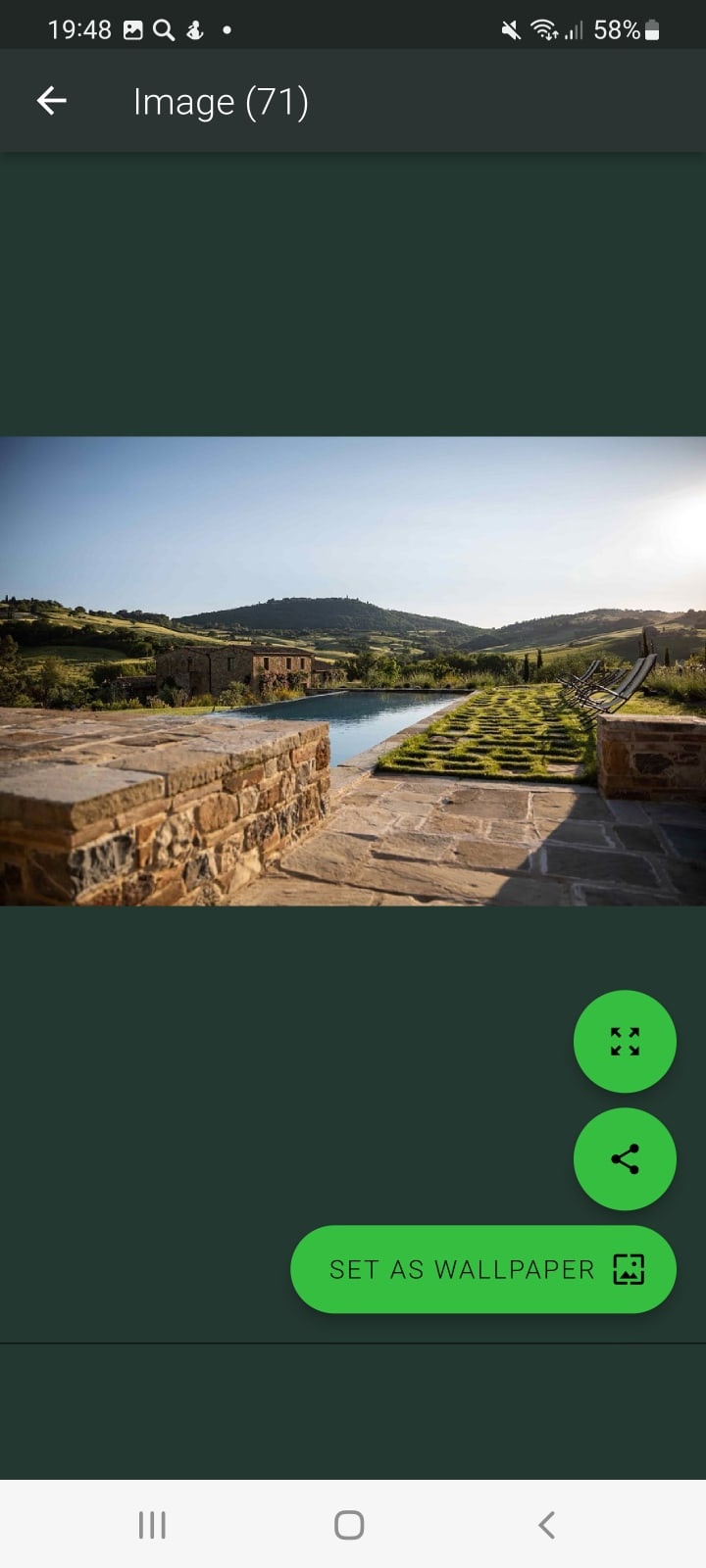 Swimming Pool Design
This app is even more simple than the previous one. It doesn't contain any ads, but it has quite an obsolete design. This is like a scrolling gallery of pool pics.
You can tap on any of them and zoom in. Frankly speaking, it will be useful only in case you are only thinking about building a pool and know nothing about it – in this case, the photos of pool variations will help you to get some ideas.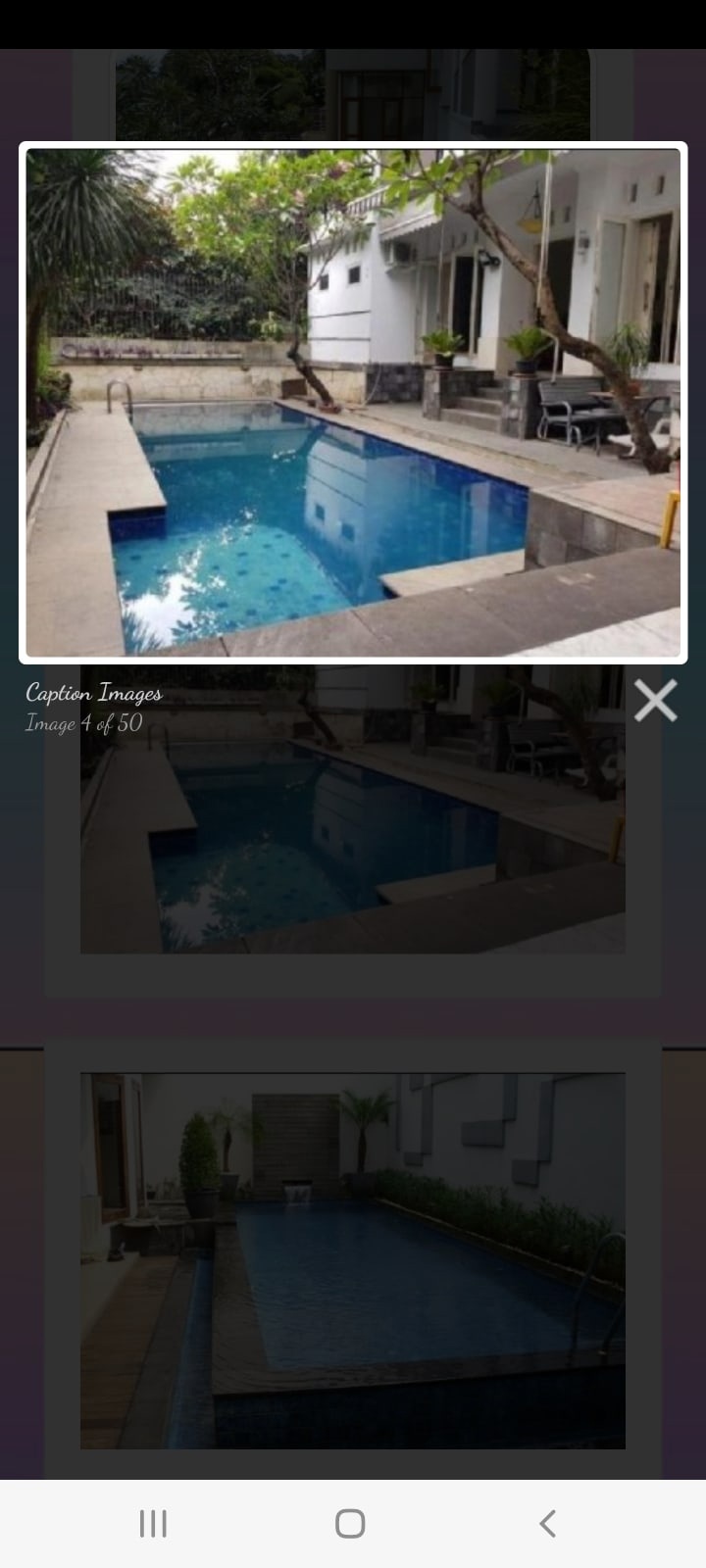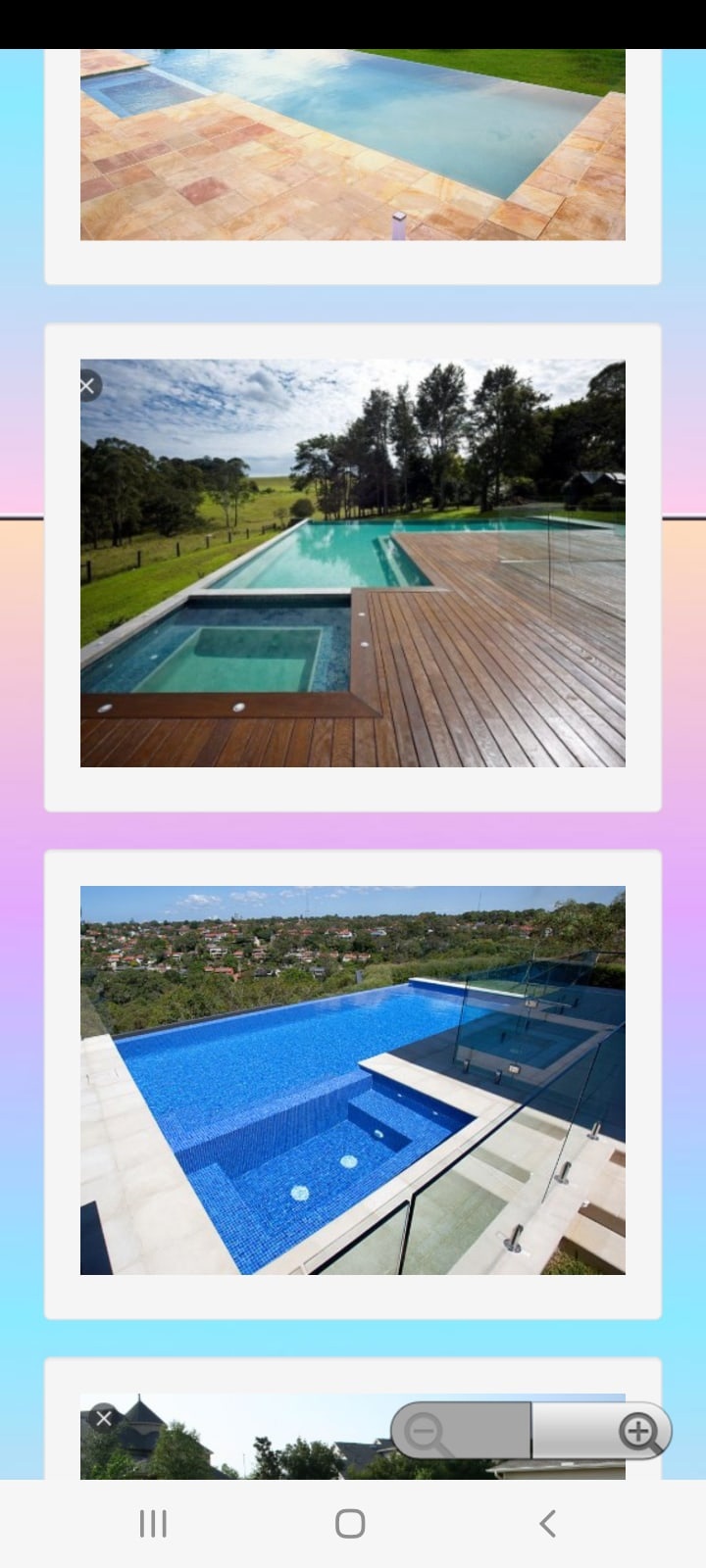 Swimming pool ideas: designs
Another simple app where you casually scroll through the pictures of the swimming pools. One advantage of this app is that in comparison to the previous ones it does have lots of pics – for example, we haven't scrolled the feed till the end.
If you see a picture that you like, you tap on it, it opens in a new window and you can download it. However, we noticed that this app takes quite a while to load and it's overall not really convenient in usage. In other words, it is like a photo dump of pool pics – without any categories an anything.
For a regular user, it can be quite tricky to find something they like in this ocean of completely different pictures.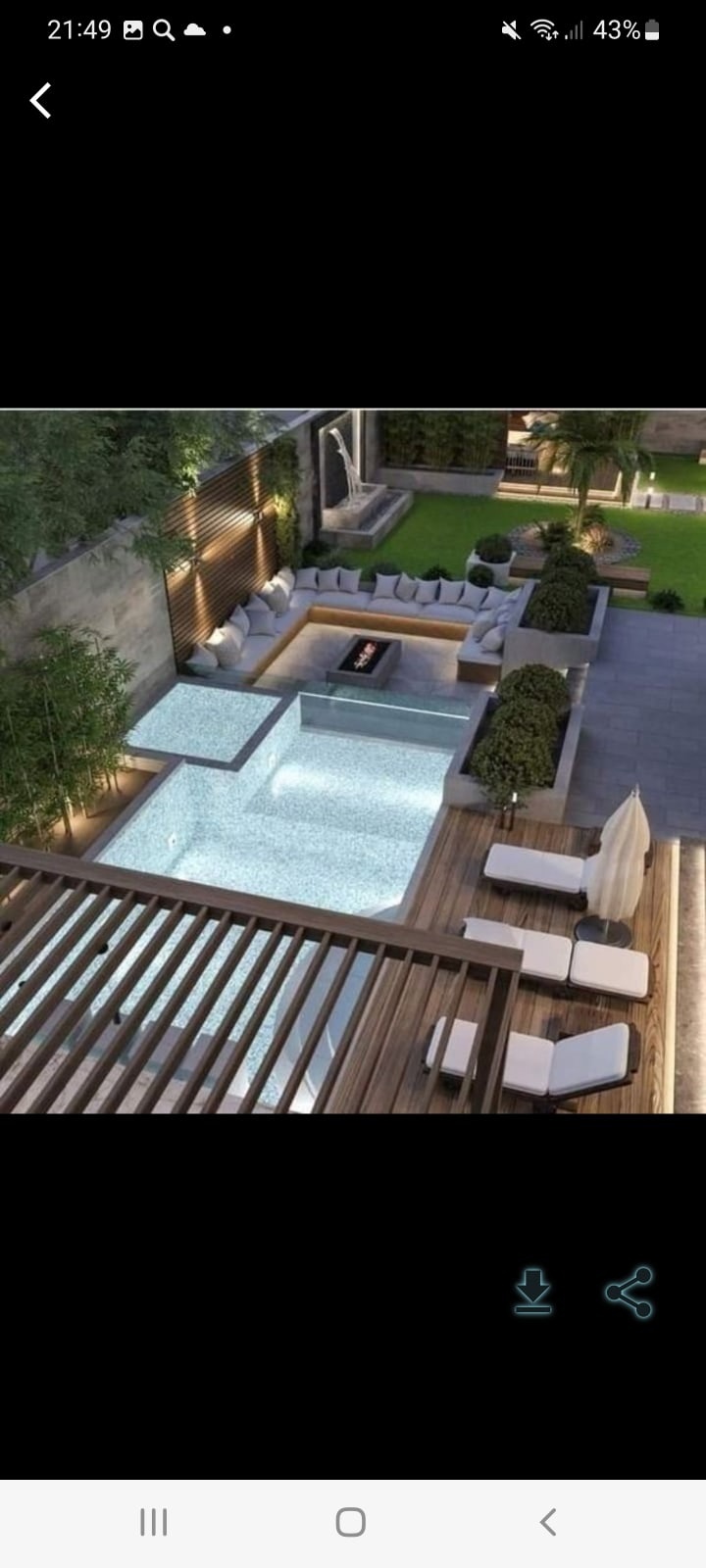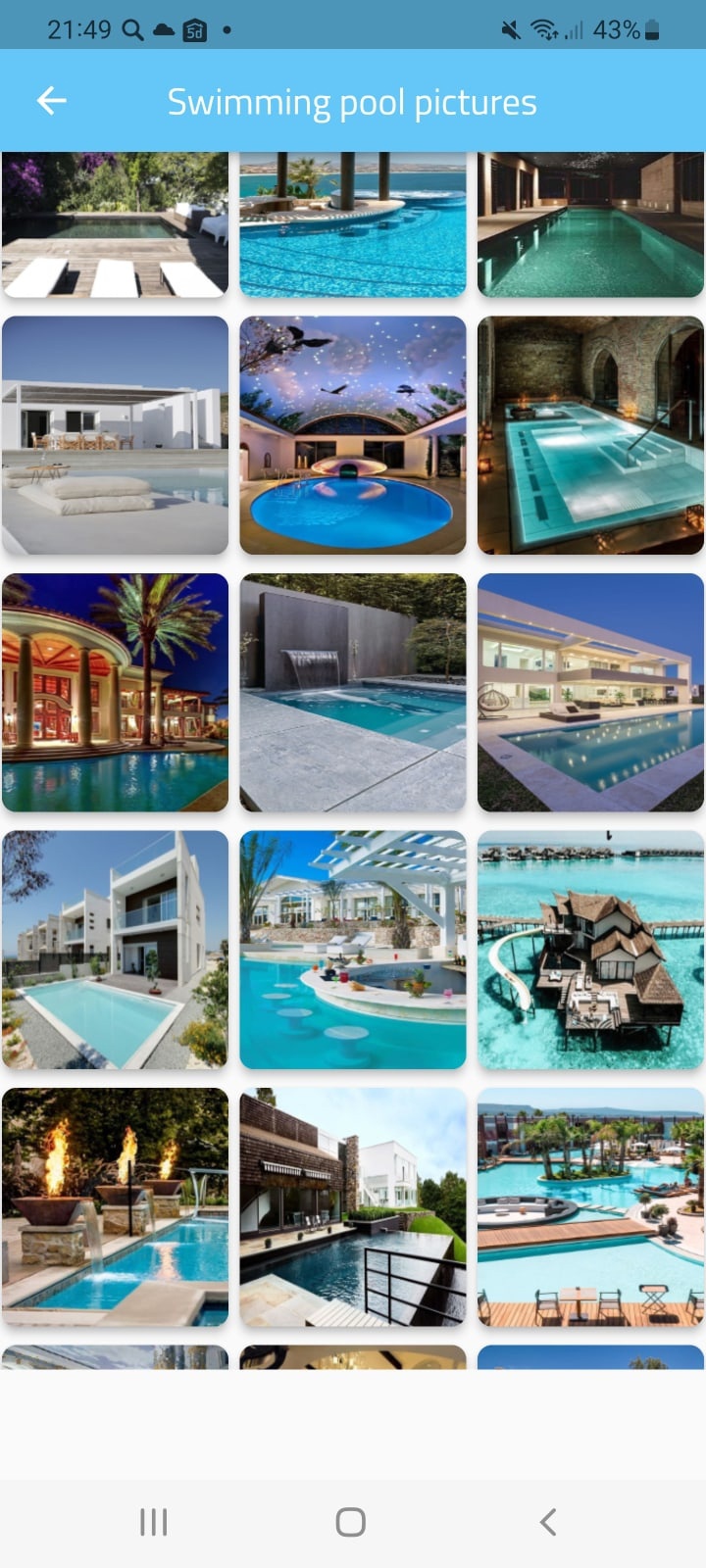 You may also like: 11 Best Graphic Design Apps for Android
Modern Swimming Pool Design
A little bit weird, but still a working app about the pool design.
Basically, here you will find nothing new. Just the same pictures of pools for your inspiration. However, the overall app has its "unique" features. The main menu will suggest you go to the settings (we wonder which settings it wants us to adjust?) and also explore the other apps of this series.
By tapping on the picture you can zoom it in and also use this mode to switch to the other pics from the gallery in this mode.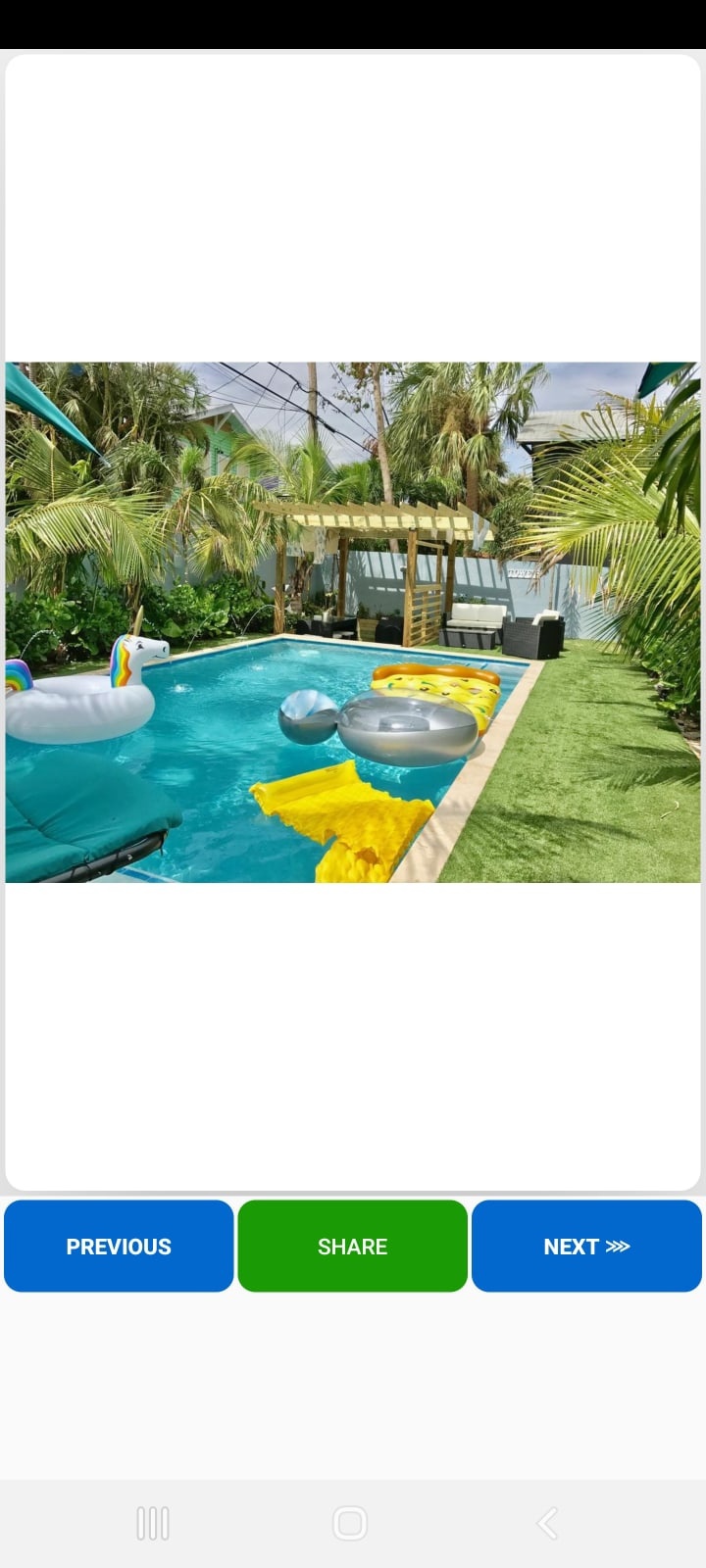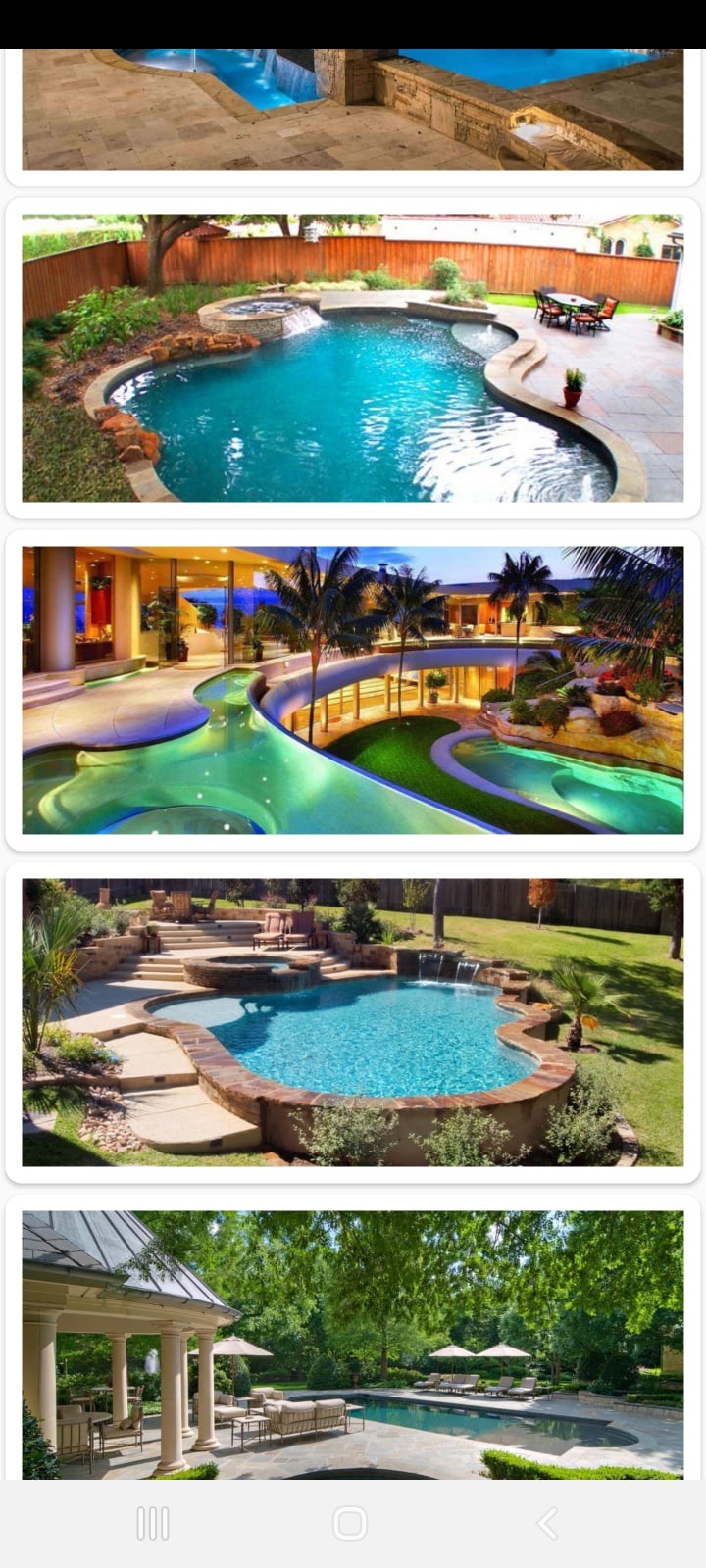 Pool Design Ideas by Smartongroup
A typical Android app that is basically another pool gallery. It seems like we already had an app like this on the number 3 position on this list. However, it's a good thing that here all the pics are at least divided into categories – though it is unclear according to which principle.
To zoom in on the picture you just need to tap on it. You can, as always, download the pic you like.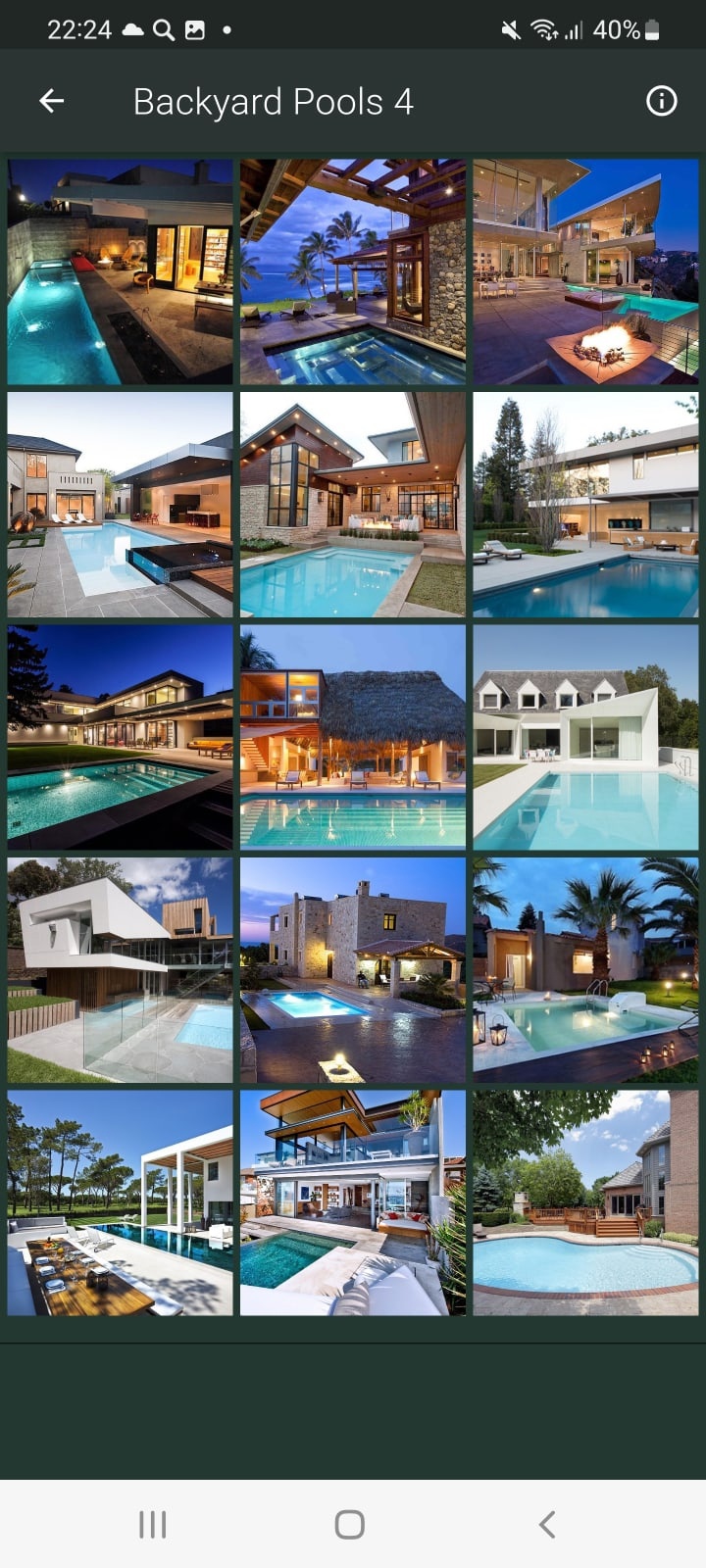 Pool Design Ideas by ZaleBox
A very primitive app for searching the pool design ideas and we only recommend it in case you have an older smartphone. Moreover, we found it really suspicious that the app started asking for all possible permissions on access to the phone's gallery and so on as soon as we installed it.
All the pictures here are sorted out into categories and as soon as you enter one category, you can't go back, you will need to restart the app. The main menu looks weird. There are some pictures of pools though.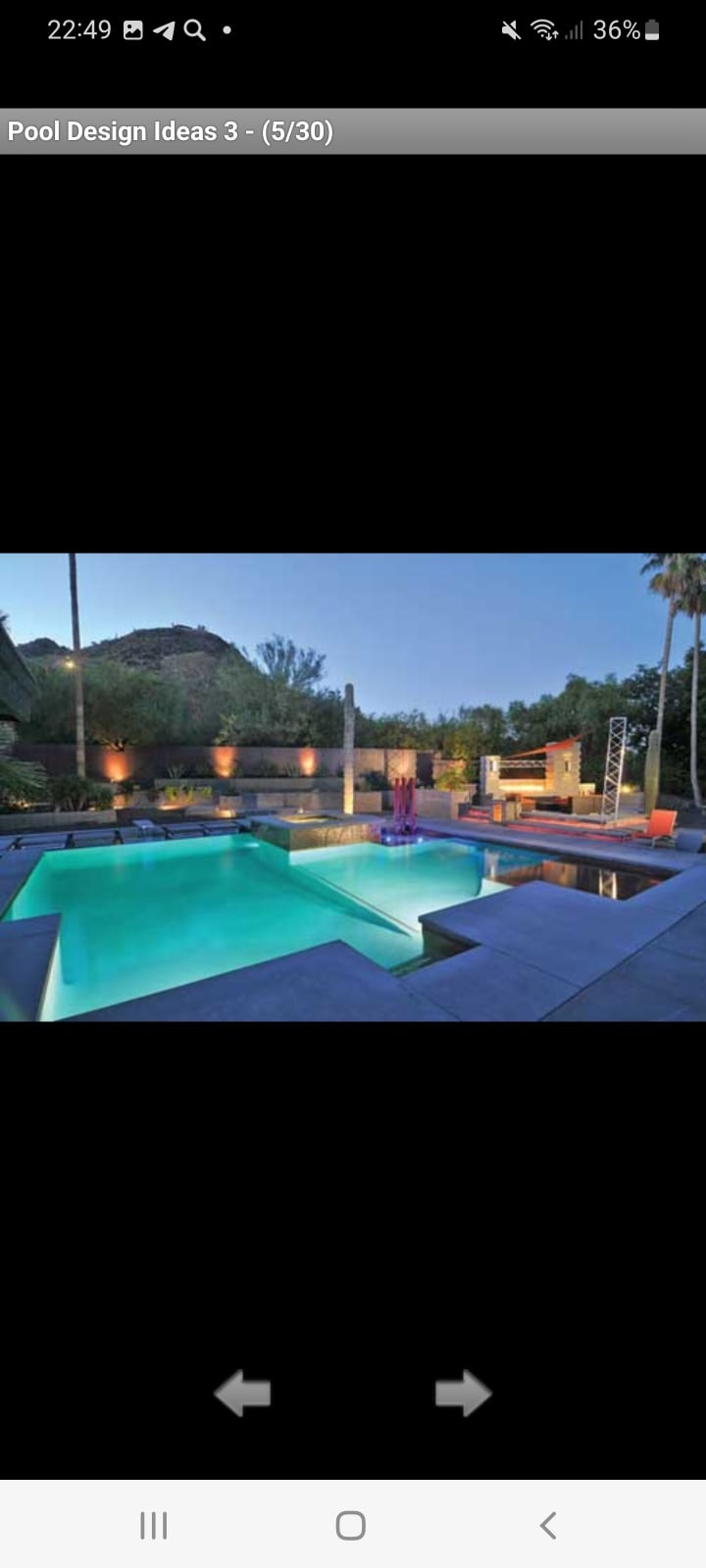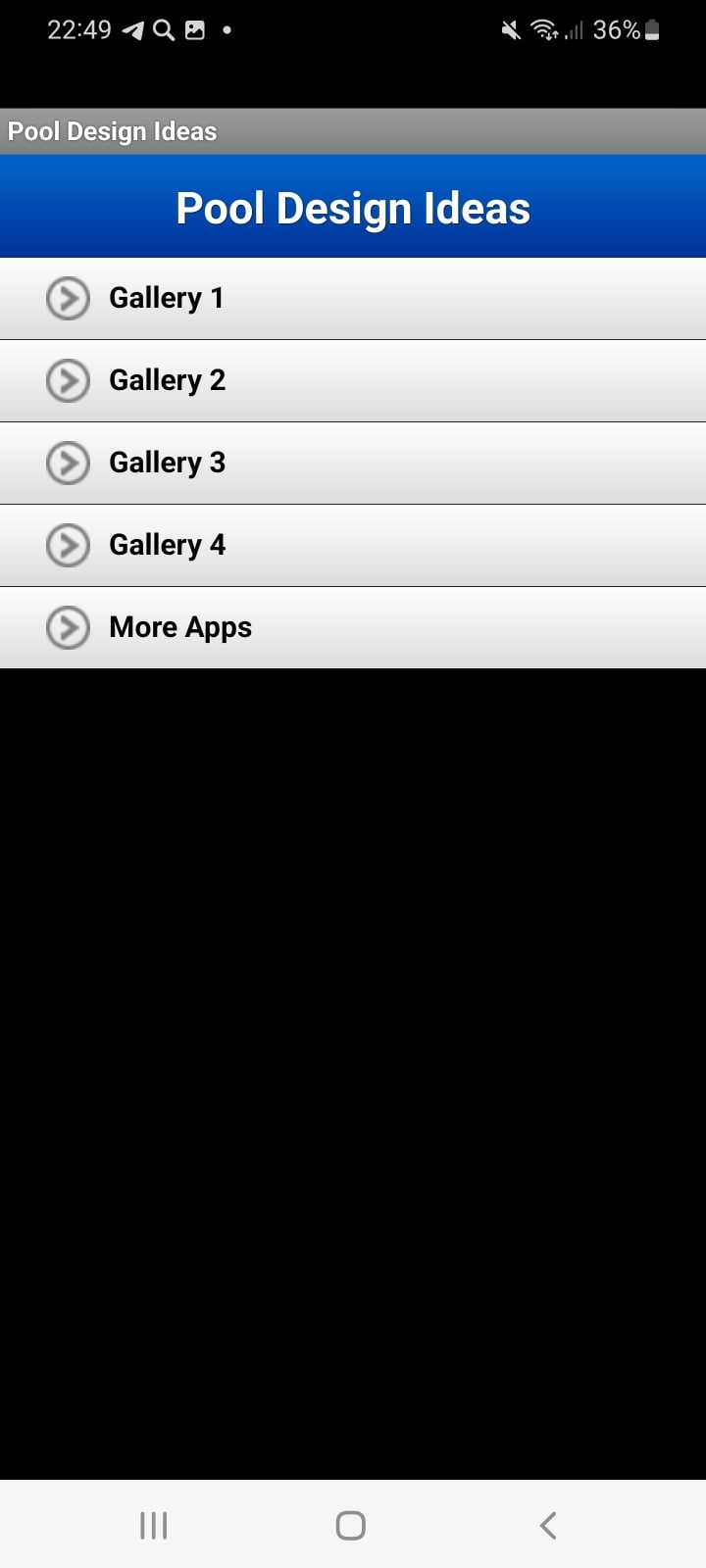 You may also like: 11 Best Free Deck Design Apps & Websites
Best Pool Design Ideas by Rigallapli
If you still haven't found an inspiring design for your pool here is another pool design app for you. It is even more simple than all the previous ones (if that's even possible) – here you don't even have a photo gallery or an ability to zoom in and save pictures – the whole app consists of a slide show.
You are going to watch the pictures of pools and you can't scroll through them. You can switch them manually or start a slideshow.