Personal Assistant apps have been around for a while. However, it wasn't a big deal until Siri came around.
Unfortunately, there is no Siri for Android users. But when it comes to apps, there is always an alternative option for Android.
A virtual assistant app can undoubtedly make your life more comfortable and fun. You can make your assistant do your phone's tasks for you while you just sit and relax. It can make your calls, send your important emails, and even entertain you during your leisure time.
So what's the best Siri alternative for Android? Here's a list of 17 best Siri like apps for Android users that are reliable, and available for free.
Robin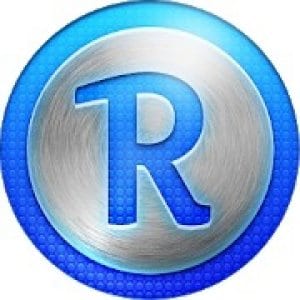 Robin is an AI-based voice assistant that was developed to challenge Siri. And the app certainly does that especially when you are on the road and behind the wheels.
Along with that, the app can give you everything you need while you're driving so you don't need to look at your phone's screen. Robin is the app that provides you with GPS, nearby gas stations, weather reports, and even jokes so that you can feel comfortable.
As you can guess from Robin's mainly geared towards people who drive a lot. It is focused on helping you while driving so that you can drive without getting disturbed while being able to interact with their phones. Using this app you can hear the latest news, make phone calls and even send messages with no hands – everything can be done with your voice. You just need to tap on the microphone button or to say 'Robin'.
One of the biggest features of Robin is the ability to dictate and send long text messages. The app is really good at understanding what you say and then bring your speech into text.
Another good thing about this personal assistant is that you don't have to leave the app while navigating as it opens the map in the app itself.
Moreover, Robin continually keeps on learning and adapting to you. It keeps learning more about you every day and evolves constantly. The app is also easy and fun to use, so try it out.
Price: free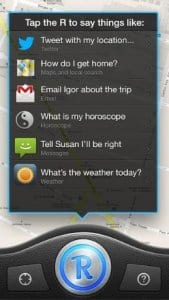 Check also: Siri For Android. 7 best alternatives
Google Now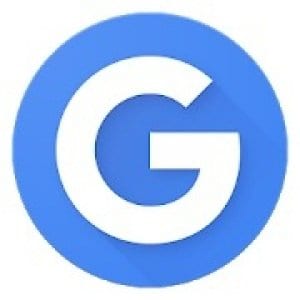 Google Now is one of the best personal voice assistant apps you can find on the market. This app provides you with lots of great features that are able to predict your needs and interests and also be activated from any place you need.
Google Now is similar to what Siri is for Apple devices. This personal digital assistant presents information that you might need it. It sends out suggestions that are based on your search history.
This app even updates you with current traffic details for the region near you. It also gives you the details of traffic also include estimated time from office to home which is accurate. Google Now even provides weather updates for today and even for the next several days. Along with that It also has constant updates by Google so you can reach a new range of features once in a while.
The function of voice recognition that powers Google Now is really awesome. It is so effective that Google will make out the words in your question and will get back with accurate search results. The app is usually available as a default search on almost all android devices but if it's not you can easily download it.
Price: free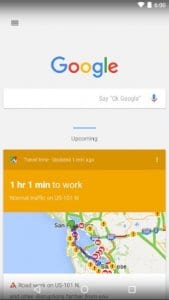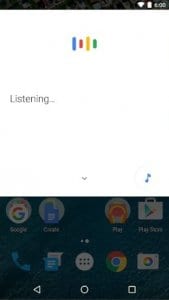 Amazon Alexa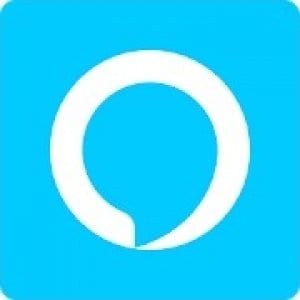 Alexa is the perfect Siri alternative app that you can use with your Amazon Music or Fire Stick TV to access Alexa from anywhere in your home.
But even if you don't have Alexa powered devices, you will find that it is really useful. That way you will find lots of great features that enable you to connect Alexa with various services and use on different devices. This app can easily answer all of your questions, report you about the latest news and weather information, just like Siri. Along with that, Alexa supports almost all the smart devices you can imagine so that you can use all of the app's functions from wherever you want. Moreover, Alexa is already installed on more than 100 million devices.
Speaking of functionality and features, Alexa exceeds most of its competition. The app is can be integrated by the internet and used with your tablet, laptop, PC and even a TV. Besides, all of your favorite digital platforms are already integrated with Alexa so that you can always watch a tv-show on Netflix or get an Uber. All of those things make Alexa so different from the other Siri alternatives.
To sum it up, Alexa is a powerful app and rich features make it worthy. So if you haven't tried Alexa before, it's time that you give it a try. Highly recommended.
Price: free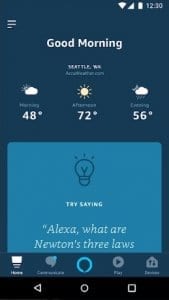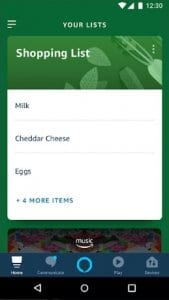 Google Assistant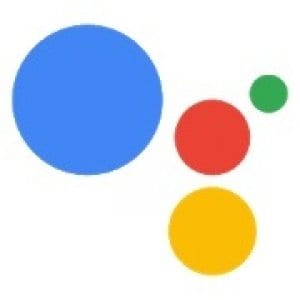 Google Assistant is probably the most obvious Siri alternative when you're moving from an iOS to Android
When you're using the Google Assistant app it almost feels like an assistant with superpowers. That way, this app is not only able to answer any question you can imagine but also give you access to the settings of your Android device.
One of the greatest features of Google Assistant is that it is 100% conversational. So that you can easily ask any question or any command you want and the app will answer you by voice. Moreover, Google Assistant can answer related questions and the app will answer both questions correctly. Along with that, you can also use this app to control such things as brightness, voice volume, and flashlight on your smartphone.
Using this app you can give any commands like playing specific songs from your playlist, open any apps from your smartphone or to set a reminder and send a message. For now, Google Assistant is even capable of placing calls and make reservations on your name. Google Assistant is also fun and entertaining. It allows you to play games, ask for fun facts, to take selfies, play music, and many more activities.
Moreover, Google Assistant is usually a part of most Android phones. This app can be turned on by you holding the home button. But if you don't have it for any reason, you can easily download it. So If you are looking for a functional Siri equivalent that likely came with your phone, then Google Assistant is the answer.
Price: free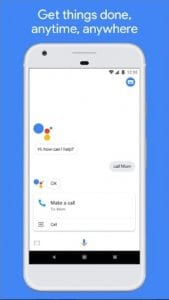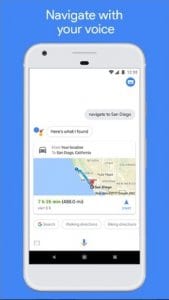 Lyra Virtual Assistant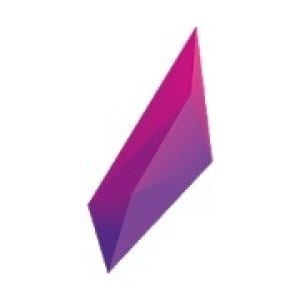 Lyra is a nice assistant app that is simple, easy to use and does a great job with all its features. Besides, this app is cloud-based with lots of good features for daily tasks that can be managed by voice commands.
One of the greatest features that Lyra can offer you is it is cross-platformed so that you can use it from any device you want. Along with that, this app enables you to set notifications, reminders, and alarms, search the internet, and even save notes. Moreover, the app itself could be customized in lots of various ways.
This app offers some remarkable features such as regulating music when you are busy. It can also perform the translation for you as long as you have a native accent. Moreover, Lyra offers features to connect to social media applications.
Apart from that, Lyra's voice sounds a bit too robotic, but the responses it gives are quite funny. Besides, Lyra usually understands the context of your phrases so you won't have any troubles with it. Moreover, this app remembers most of the things you tell and often use it in the later conversations so don't be surprised. Another great thing is that Lyra supports more than one hundred languages, so it is a multi-lingual app. Speaking about the interface of the app it is quite minimalistic, intuitive and 100% user-friendly.
To sum it up, if you're looking for a nice assistant app that has a simple user interface and will follow all your commands, this is a great app for you.
Price: free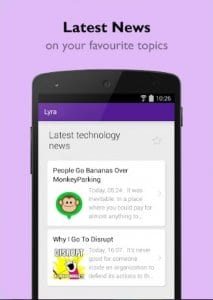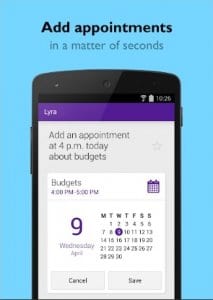 Bixby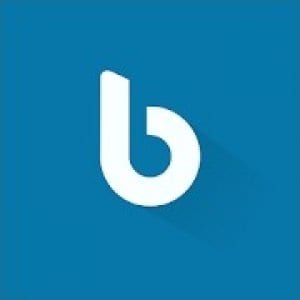 Bixby is Samsung's personal assistant app. Bixby can handle anything from launching apps to sending messages to changing settings.
The basic principle of this app is that everything you can do on your phone by touch you need to be able to do with this assistant. That way, you will be able to send emails and SMS messages and even edit pictures. It also does web searches, downloads apps from Google Play, and has direct support for many available apps.
Moreover, it supports smart home tech as long as you get Samsung's proprietary hub. The main difference between Bixby and any other assistant app is that it can remember your interests and preferences and give you customize responses basing on it.
Besides, you can even use a chain of commands, for example, "take a screenshot and post it to Instagram" and it will execute all the commands in sequence. One of the best things about Bixby is it's baked into the software just like Siri and hence can perform actions that other assistants cannot.
Along with that Bixby has lots of great features that enable you to photograph things and find the information about it on the internet. The app also partnered with large databases like Pinterest. Besides, Bixby also has a makeup category that allows you to try beauty products online and buy it directly by links.
To sum it up, Bixby is a great and useful assistant app that can help with some of your daily tasks, so it's definitely worth trying.
Price: free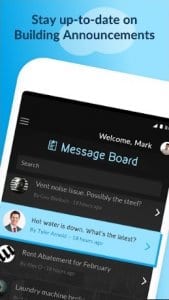 My Assistant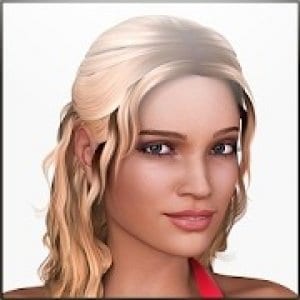 My Assistant is one of the most popular and widely used virtual assistant apps.
The home screen of the app shows a depiction of a beautiful lady, which adds charm to the app. However, her robotic text-to-speech voice sometimes can break this vibe.
You can make a call or send an SMS simply using this app. It also reads out SMS received, guide you with navigation set, searches the web, launches custom apps, make notes, read battery level, switch on/off Wi-Fi, mobile data and Bluetooth.
This app can send and receive text messages, post on Facebook and Twitter updates, emails and much more – all these using just voice command. You can even set reminders and make appointments and perform the task even if your screen is locked by simply turning-on Attentive mode.
Using this app you have the ability to make the assistant react on your voice only so no one can take control over your phone. This is a unique feature that distinguishes it from other digital assistants. This app does a better job of picking up your voice than Google does because it uses its own voice dictation engine. So try this app out, it worth it.
Price: free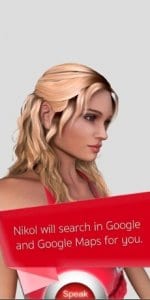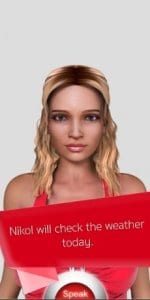 General Mobile Assistant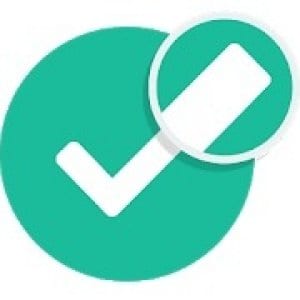 General Mobile Assistant is an app that is designed to make you use your phone most efficiently.
Using this app you to can type in your question or command on the virtual keyboard.
One of the other good functions of this app is a fact finder. All you need to do is to ask the General Mobile Assistant a question and get an answer back quickly. This app is doing a decent job of answering your questions. So you should not be bothered that you will have trouble in searching for stuff.
Along with that, this app has all the features you might need such as sending SMS messages and emails, making phone calls and giving you the latest weather and news reports but it also displays ads. The app also has a PRO version that has a few extra features like a wake-up mode and the ability to play music.
General Mobile Assistant enables you to create your own personal commands and even control other devices that can be synchronized by the internet. Moreover, you can give your commands by typing or by voice and be sure that the app will fully understand you. Besides, the app supports English and German languages. The app has a beautiful calming interface that actually makes you want to use it again.
Price: free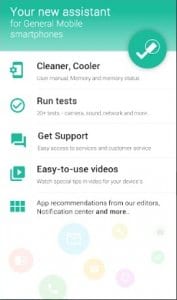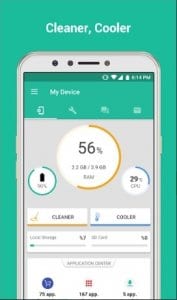 Assistant for Android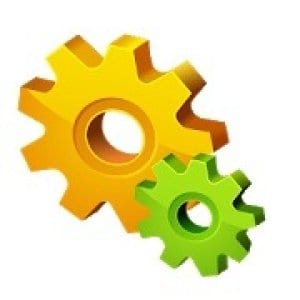 Android Assistant is one of the most popular assistant apps for smartphones that can improve your phone. This app gives you recommendations basing on interests and your favorite places. Besides, Android Assistant can easily answer all your questions and give you notifications about all the important events and news. Along with that, this app is currently available on more than 15 languages so it is multilingual.
It speeds up the speed of your phone and saves the battery power of your phone. Android Assistant provides real-time CPU and battery power that can help you monitor how the system of your smartphone works. Along with that, the app also clearing the cache deletes all cache files and frees up space on your phone. You can also use this app as a file manager to manage all files on the SD memory card. Moreover, Android Assistant provides quick access to control the volume of a call, notification, media, alarm clock, the volume of the sound during a conversation and the system volume.
The app is originally free, but if you want to use it with no ads you can always get a pro version with a one-time payment.
To sum it up, Android Assistant is a great assistant app with lots of useful features. So try it out, it is definitely worth it.
Price: free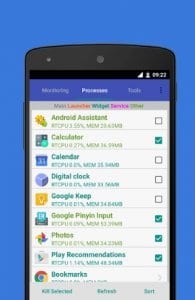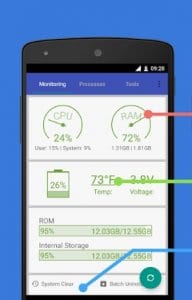 Microsoft Cortana – Digital assistant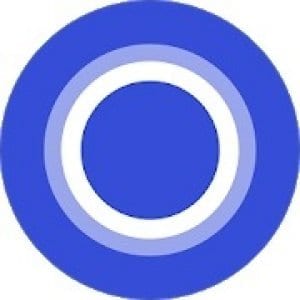 Microsoft's Cortana is an app relinquished to make things much more comfortable for you and it is one of the leading Siri substitutes for Android gadgets.
Apart from setting reminders, searching the internet and sending emails, Cortana also has a personality. That way the app feels more like a real person. Cortana also synchronizes with Amazon Echo devices so that you can connect with it while you're using the app.
Speaking about the features of this app, Cortana can do lots of stuff. That way, you can use this app to send SMS messages, make phone calls, make notes and even add important meetings on your calendar.
It also has a great feature called My Day that provides you the weather and news reports every morning.
Along with that, this app is able to set reminders on your PC and set time-based alerts. Besides, Cortana can even set reminders automatically basing on your email conversations. To turn Cortana on you just need to say "Hey Cortana" just like you do with Siri. You can also customize your name so the app will address you and ask Cortana to tell jokes or play music to you. Cortana is also available in various languages so you can use no matter where you live and what language you speak.
To sum up, if you want a good and user-friendly assistant app, you should definitely try this one.
Price: free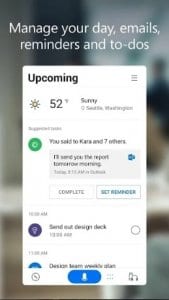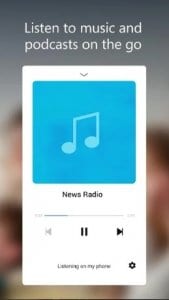 Virtual Assistant DataBot: Artificial Intelligence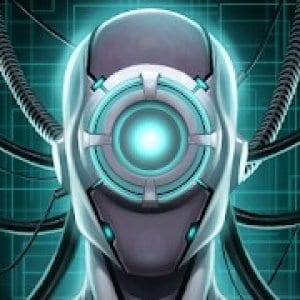 DataBot is one of the greatest assistant apps you can use to get all the information you need. Using this app you will get lots of useful basic features, a chatbot, and some customization settings. This app also supports cross-platform mode.
You can use DataBot to get all sorts of information you need. That way you can work with this app whether by typing a text or through your voice and it will find everything you may want. Besides, you can also customize your name so the app will address you as you want. Along with that, it is a cross-platform app, so you can use it on various devices and it will work equally good.
DataBot has quite a minimalistic interface and it is very easy to use. This app can even tell you jokes so that you won't have a feeling that you're talking to a robot. Moreover, DataBot is completely free and also available in more than five different languages apart from English. However, this app still contains ads and some in-app purchases.
To sum it up, if you're looking for a simple and entertaining assistant app, DataBot is definitely worth trying.
Price: free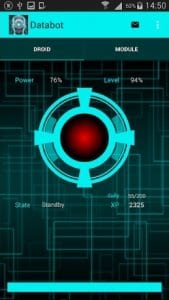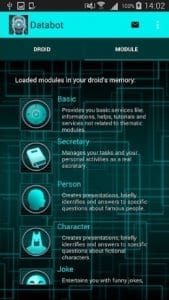 HOUND Voice Search & Mobile Assistant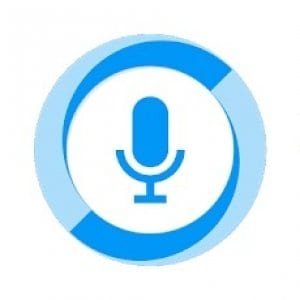 Hound is another personal assistant app where all the basics are covered but some advances features are also included.
The app is fast enough to produce near real-time translations of whole sentences in other languages, and it can spit back mounds of requested data faster than you could ever possibly get with the keyboard.
One of the greatest features of this app is it understands questions within questions and sussing out the human context. You can give it sprawling, absurd requests nested inside other requests and Hound will give you the information just seconds later. To start using the app hands-free you should say "Ok Hound" voice command.
It's currently one of the few personal apps currently that can summon an Uber ride and tell you the cost, distance and time of the trip. The Hound can also tell you the time in your current location and the other time zone.
Moreover, this app can exclude certain results from a restaurant search, so if you're looking for Asian restaurants nearby that aren't
Japanese HOUND will give you suitable options. The same thing with asking to show only restaurants that are open now, have parking and are inexpensive.
To sum it up, Hound is best for handling complicated requests, like finding a hotel or a restaurant. So if you're looking for that, HOUND is for you.
Price: free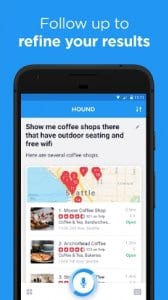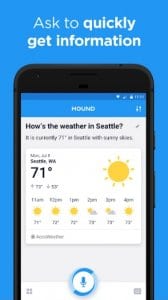 Extreme- Personal Voice Assistant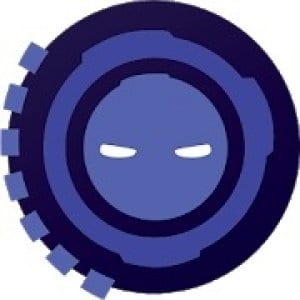 Extreme- Personal Voice Assistant is an app that was developed as an alternative to Tony Stark's J.A.R.V.I.S. from Iron Man.
Speaking about the interface, it is a good-looking app that has a good security policy. It also has lots of basic features such as phone calls, SMS messages, and internet surfing. Apart from that, you can also use this app to post on your social media accounts, watch YouTube videos and even take selfies.
You can interact with this app whether by typing on your smartphone or by your voice. One of the greatest things Extreme- Personal Voice Assistant provides you absolute confidentiality and personal data protection. So that as you delete this app, all the private information you've shared while using it will be immediately deleted.
Extreme is also able to record audio files, set time-based alarms and find the best route to any location you need. However, this app contains ads and has some in-app purchases. To sum it up, if you want a nice personal assistant app with a good privacy policy, try this one out, you won't be disappointed.
Price: free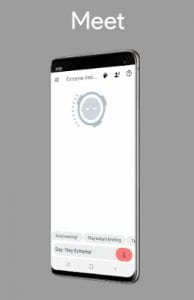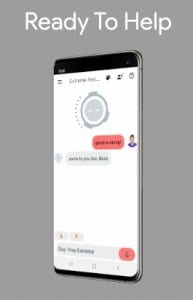 Vani – Your Personal Voice Assistant Call Answer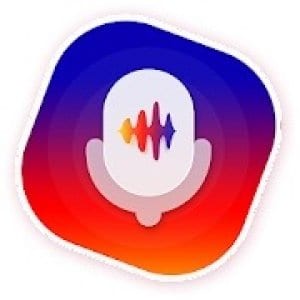 Vani is a nice personal assistant app that enables you to deal with all your daily incoming calls through the voice commands.
The app works simply – you just need to say "hello" to accept calls, "no" to reject calls or "'SMS" to decline a call with an automatic text message. That way, this app gives you the opportunity to answer the calls without touching the screen of your phone so it's very comfortable when you're driving in your car.
Along with that, Vani is also had great voice recognition so you won't have trouble with it. This app also has strict privacy and protection policy to keep you safe from any spam, anonymous or ad calls. It also has a call blocker mode that provides you to make your own blacklist of numbers.
Speaking about the design of this app, it is completely customizable so you can choose the theme of it and add your own photos. To sum it up, Vani is a nice personal assistant app that serves to make your life better. So try it now, you won't be disappointed.
Price: free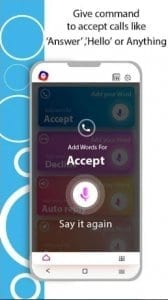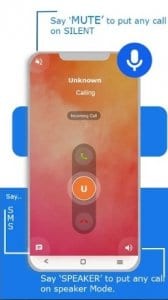 Jarvis artificial intelligent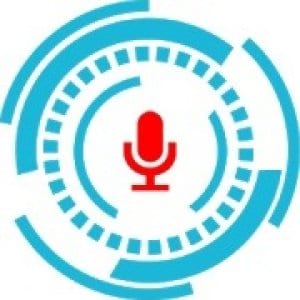 Jarvis is another free personal assistant app for Android users which lets you easily work according to your commands.
Using this app, you will get all the important notifications you may need- from the latest news and weather reports to SMS and calls.
Along with that Jarvis also has lots of great unique features. That way, it is able to control your smartphone's settings including Wi-Fi and Bluetooth, set up time-based reminders and even play music. It is also very easy to turn on – you just need to touch the lock screen in a particular place. However, this app contains some in-app purchases.
Moreover, you can ask Jarvis to play your favorite songs, manage your phone's settings and even change the wallpapers on your screen. It can also be easily used on your smartwatch. Using Jarvis on your smartphone, you will also have the opportunity to make phone calls and send SMS messages using just voice commands. Using this app you can also train Jarvis with your own commands and response. Jarvis' personal assistant is free to use with ads and has in-app purchases.
To sum it up, Jarvis is one of the best digital companions you can find. It will assist you anytime, anywhere with its unique features.
Price: free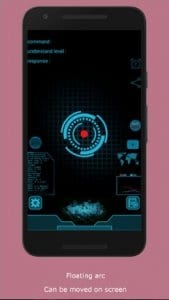 Sherpa Assistant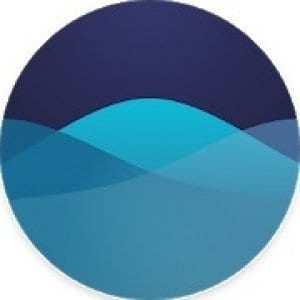 Sherpa Assistant is one of these assistant apps that are not very popular but still worth trying. This app uses powerful algorithms that are based on artificial intelligence so that it will easily find all the information you need and even predict your interests.
Along with that, Sheprais not only capable of answering your questions, but this app can also give you all the information very quickly so you won't have to wait so long for it to understand what you need and give you the answer.
As you install the app and open it for the first time, you will have to answer a few questions so Sherpa can know you better. That way, when you answer all of it, the app will show you some news and other things that might potentially interest you in a card-based form. Needless to say, Sherpa is quite good at predicting the relevant information.
S[eaking about the interface of this app, it looks quite minimalistic and user-friendly. To sum it up, Shera is an app that can give and recommend you some information so it is definitely worth trying.
Price: free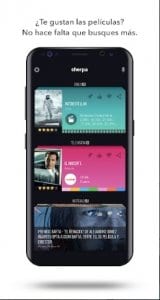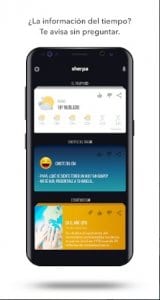 Friday: Smart Personal Assistant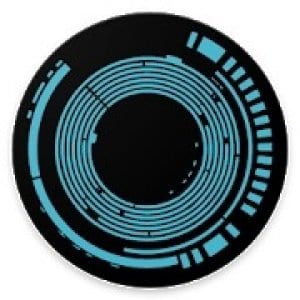 Friday is a nice personal assistant app that is also very friendly, but it only available for Android users. This app is very easy to turn on – you just need to say "Hey Friday" and it will be ready to work.
Along with that, Friday is very good at understanding your speech, so you will never have trouble with it. Using this app, you can also get news and weather reports, find places on GPS, make phone calls and send SMS messages. Moreover, this app can open an nd post on your social media accounts and sent WhatsApp messages. You can even ask Friday to take a selfie and it will turn the front camera for you.
Besides, this personal assistant app is also downloaded stuff from the internet, play videos and music and even answer phone calls. Sounds quite great, right? Apart from the regular chores, this app tries its best to keep you entertained. It can tell you jokes and anecdotes, so you will not get bored.
The app uses all the data it collects strictly to improve the app and provide you service, and its privacy policy is pretty clear about that, but it's definitely not for everyone. So If you're looking for a way to quantify your day-to-day activities, and ever wished you could do a search of your own life and habits, this is an app worth looking into.
Price: free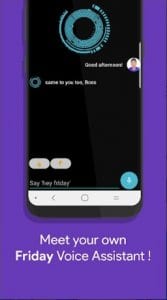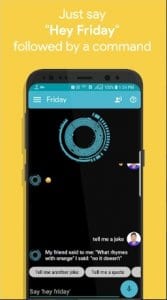 You can also check: 11 Best speech-to-text apps for Android & iOS 2019