What's the first thing that comes to your mind when you hear the word "check in"? Professional event managers know that in their sphere this word means "control", namely control and registration of guests at various events.
But for people who are far from management, the word "check in" is associated with marking your geography in some place with a mobile phone. So, today let's take a look at applications that will be useful both for professional event managers and for simple amateurs to take a photo with a check in mark.
EVA Check-in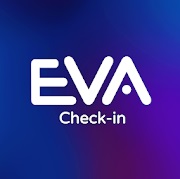 Eva Check-in is an application for your device that makes it easier for visitors to check in at various locations.
The interface is really simple, you do not have to be tech-savvy to use the program.
Create your own profile with your first and last names, and your phone number to speed up checking in.
There are two ways to check in. You can press the "Scan QR" icon in the bottom right corner of the app, and a camera will pop up, using which you will scan the QR code on the other device. Or simply use the camera of your phone to scan if your phone has that feature.
It may sound a bit confusing, but once you download the app and spend a couple of minutes on it, you will definitely understand it.
Quickly change your plans by adding upcoming events on the app.
By clicking "History" on the bottom of the page, you will be able to view all the places you have ever checked in at using Eva check-in.
What is great about this app is that by using it you are saving the planet! Think about how much paper would have to be printed for the QR codes and the impact of that on the Earth; now it is all digital in Eva Check-in! This also makes the process of checking in much faster and smoother.
Some people find it annoying to deal with many different papers, and now they will not have to as all they need to do now is to quickly scan the code!
Today, checking-in apps are becoming more and more popular, so make sure you stay in trend by downloading Eva Check-in!
You should not be worried about the privacy of your data as it is encrypted, and stored securely.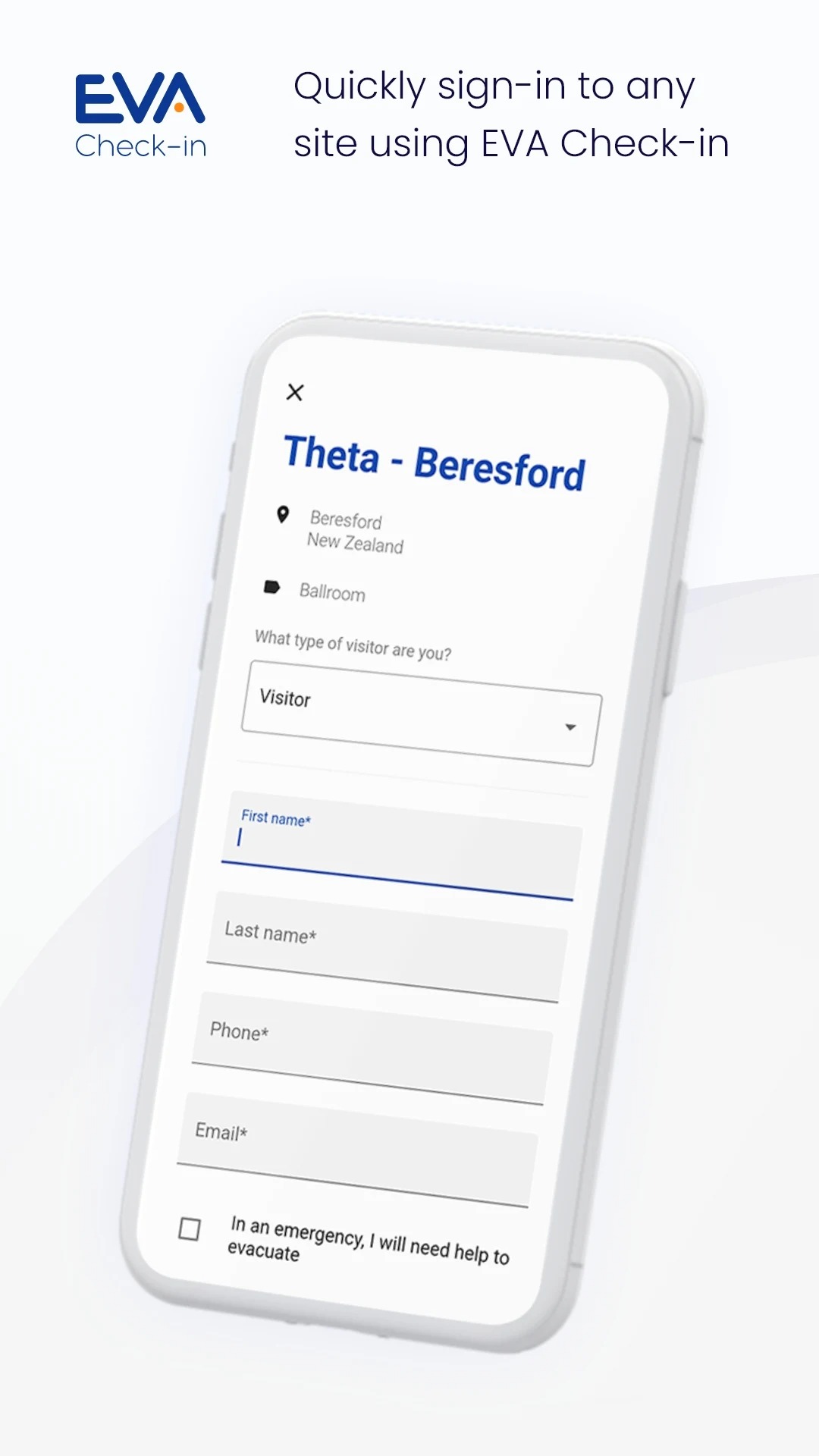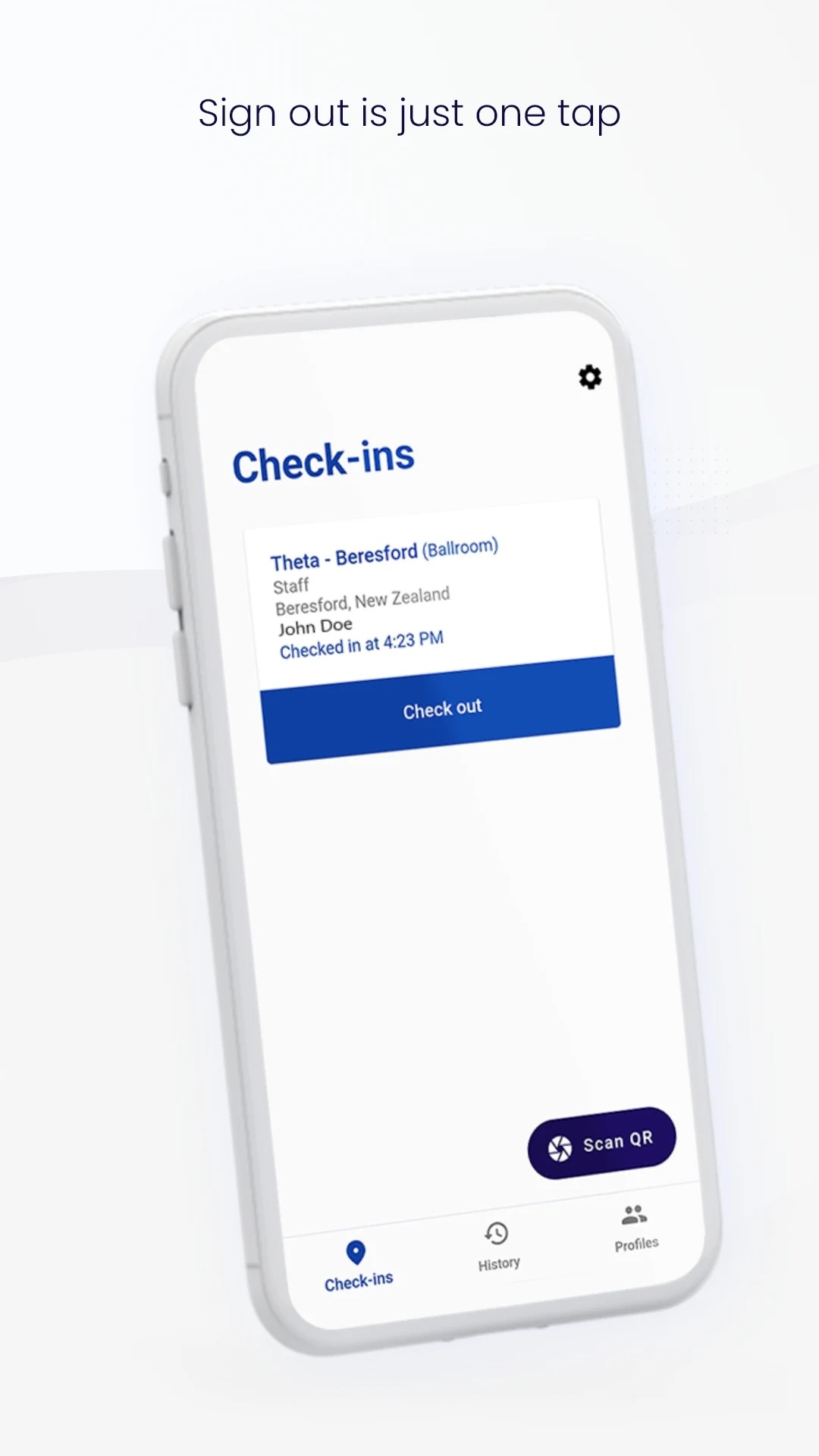 You may also like: 11 Best Performance Management Apps for Android & iOS
Foursquare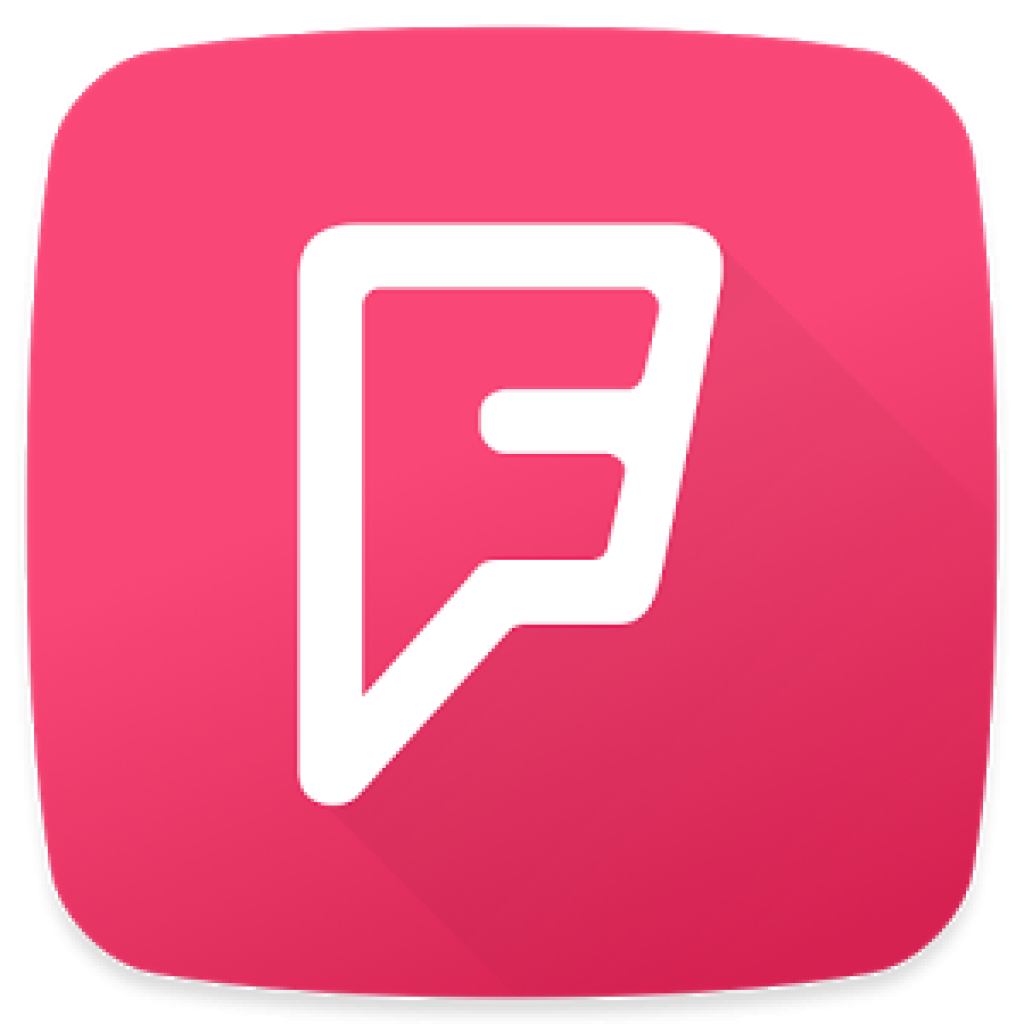 Foursquare – a popular service for the implementation of Checkin. If you do not know what it is, we will explain it with pleasure!
You earn points with the help of Check-ins, that is marked places, these points can be taken into account in some places, you will be able to take part in existing promotions!
For example, you came to a restaurant, made a check-in and got points for it. Your friends naturally see your Check-ins. For Checkin, you get points that you can spend on all sorts of discounts: in restaurants, clubs, shops, and so on.
Such an interesting commercial move. If you "check" many times in a certain place, then you can become the "mayor" of this place. This title can be selected by other people, so do not forget to "check" more often.
You will also receive all sorts of badges and achievements. An interesting case, on October 22, 2010, astronaut Douglas Wheelock unlocked the "NASA Explorer" badge, marking in Foursquare from the International Space Station.
The application itself is made solidly, with simple navigation and a clear interface. The application is not universal, that is, there is no version for the iPad and it is unlikely that it will ever happen since there is no need for it.
Any iPhone is more compact and equipped with a GPS/GLONASS chip, while the iPad has this chip only in 3G/LTE versions. Inside the application – integration with Twitter, Facebook, and your address book in order to find your friends in this service.
Foursquare is one of the most interesting services. If you are not embarrassed that your friends or maybe your wife can follow you, then this thing is sure to please you.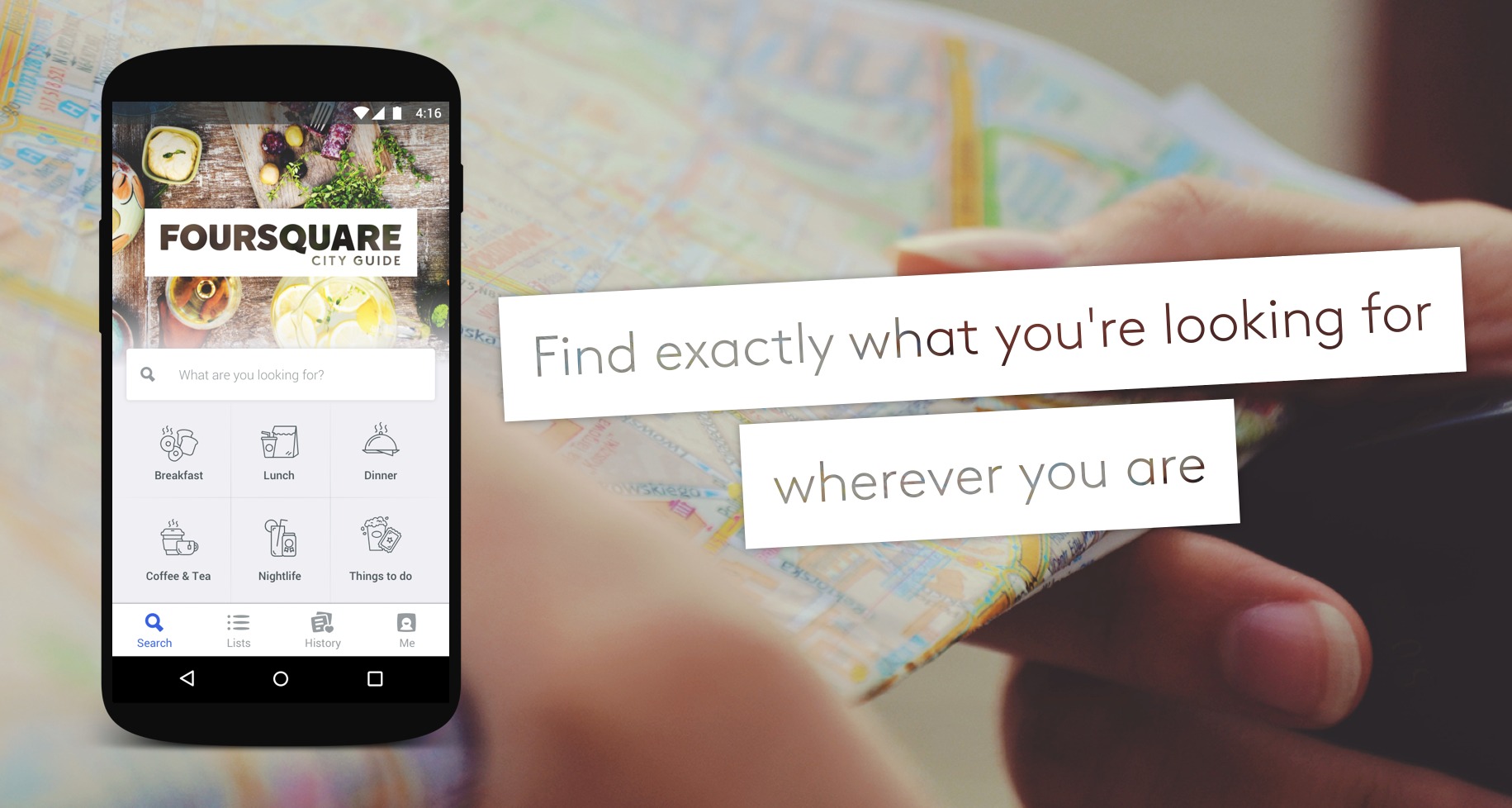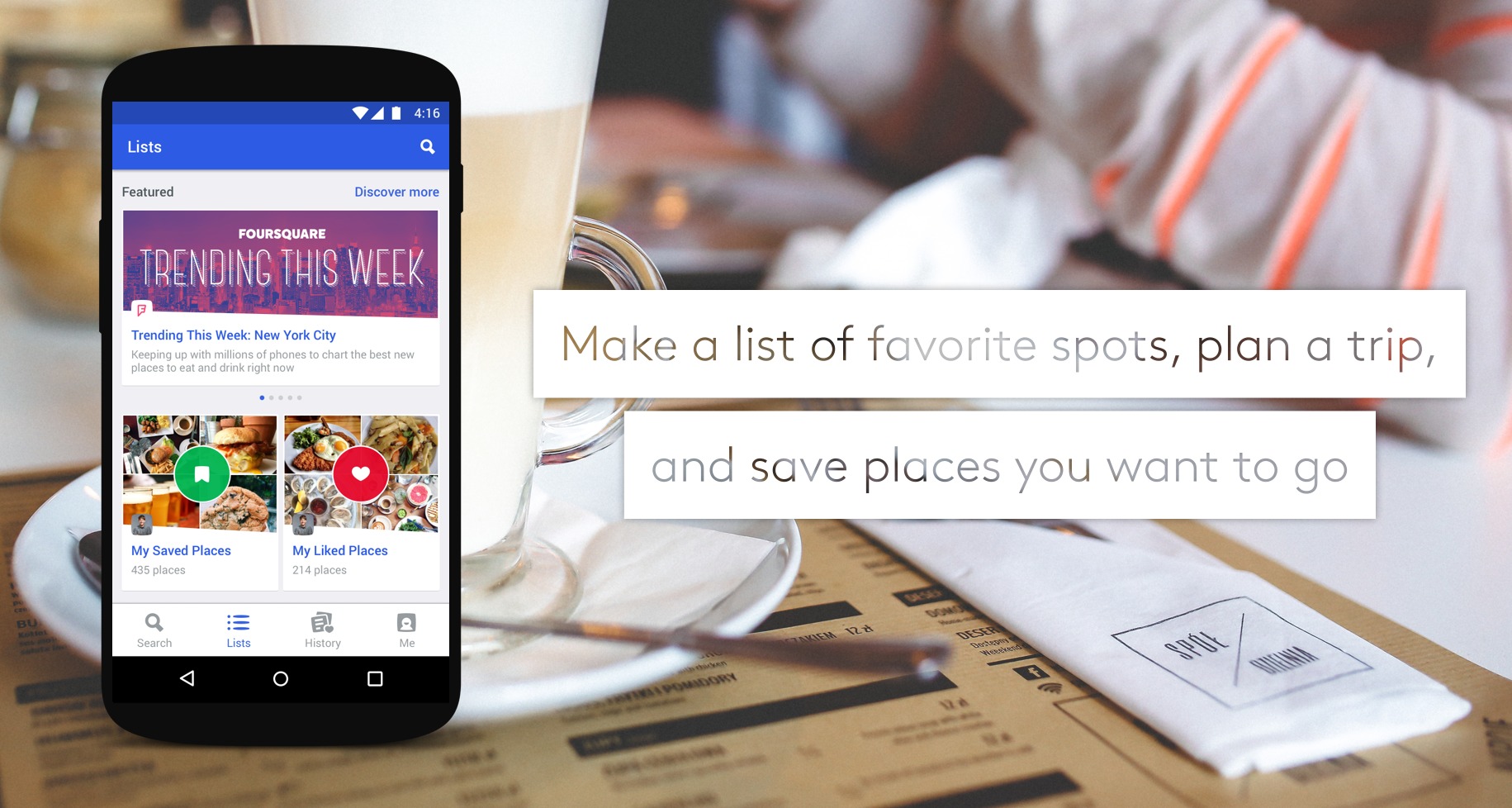 Swarm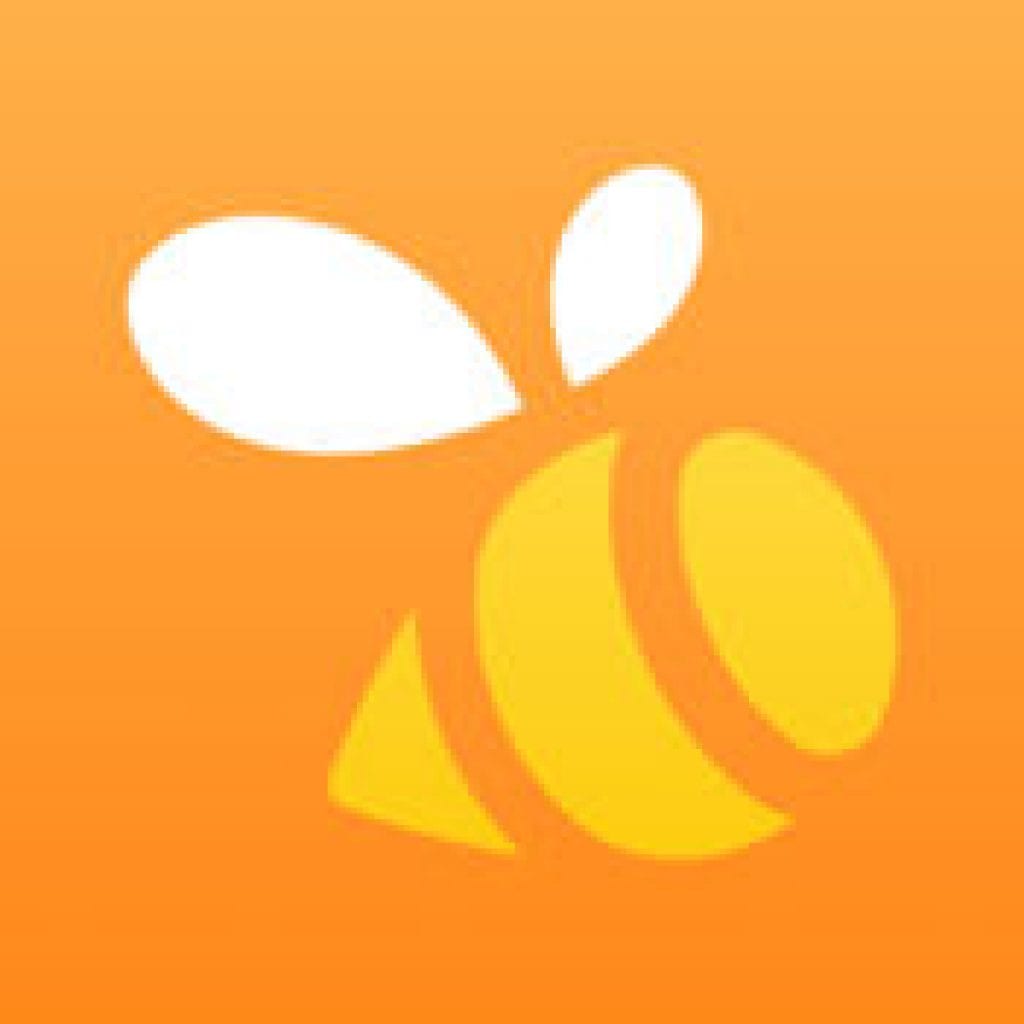 The Foursquare manual found that the program became too loaded and released a separate application – Swarm for quick execution of Check-in and getting information about the location of friends.
It should become a new center for user activity of the largest geolocation service.
Now we are invited to use two applications – one for spotting and tracking friends (Swarm), and the other – as a huge database of places with photos and user reviews (actually, Foursquare itself). What did Foursquare end up with and would the new system like the users themselves?
The Swarm interface is different from the original Foursquare. By default, you do not see the checkbox in chronological order, but the list of your friends, divided into categories, depending on the removal from you. If you want to use the "classic" list of check-ins, just click on the corresponding tab.
To mark your location in Swarm, you do not even need to make a check. If you allow the application to track your location, it will be shown to your friends automatically. This function is called "Local Transfer" and to enable/disable it, simply swipe to the right or left, respectively.
The check-ins themselves are also slightly different from those in the classic Foursquare. In addition, in Swarm, you can also mark your mood, and if you want to mark your friends, you just need to enter the @ symbol as on Twitter and start typing your friend's name.
Another Swarm chip is a public to-do list. Let's say you want to go to the pub in the evening and want to find drinking companions. Excellent! Just create a public list of plans and it will be visible to all your friends nearby. Finding people to share time has become even easier.
But in addition to new features, Swarm also lacks those that have become familiar to us in the classic Foursquare. First and foremost, this lack of points and badges – for many, the motivation to check it will fall completely.
Thus, Foursquare tries to change the focus of user activity from badges and scores to the social component – for good reason, the name of the new application is translated as "bee swarm." And all the new features are clearly shown. Will they be accepted by all Foursquare users?
We are sure that no, some users will definitely leave. Is there a chance to acquire a new audience? Maybe. If people are more important to share their mood, automatically track the location of their friends, and gather noisy companies at parties – then Swarm is waiting for success.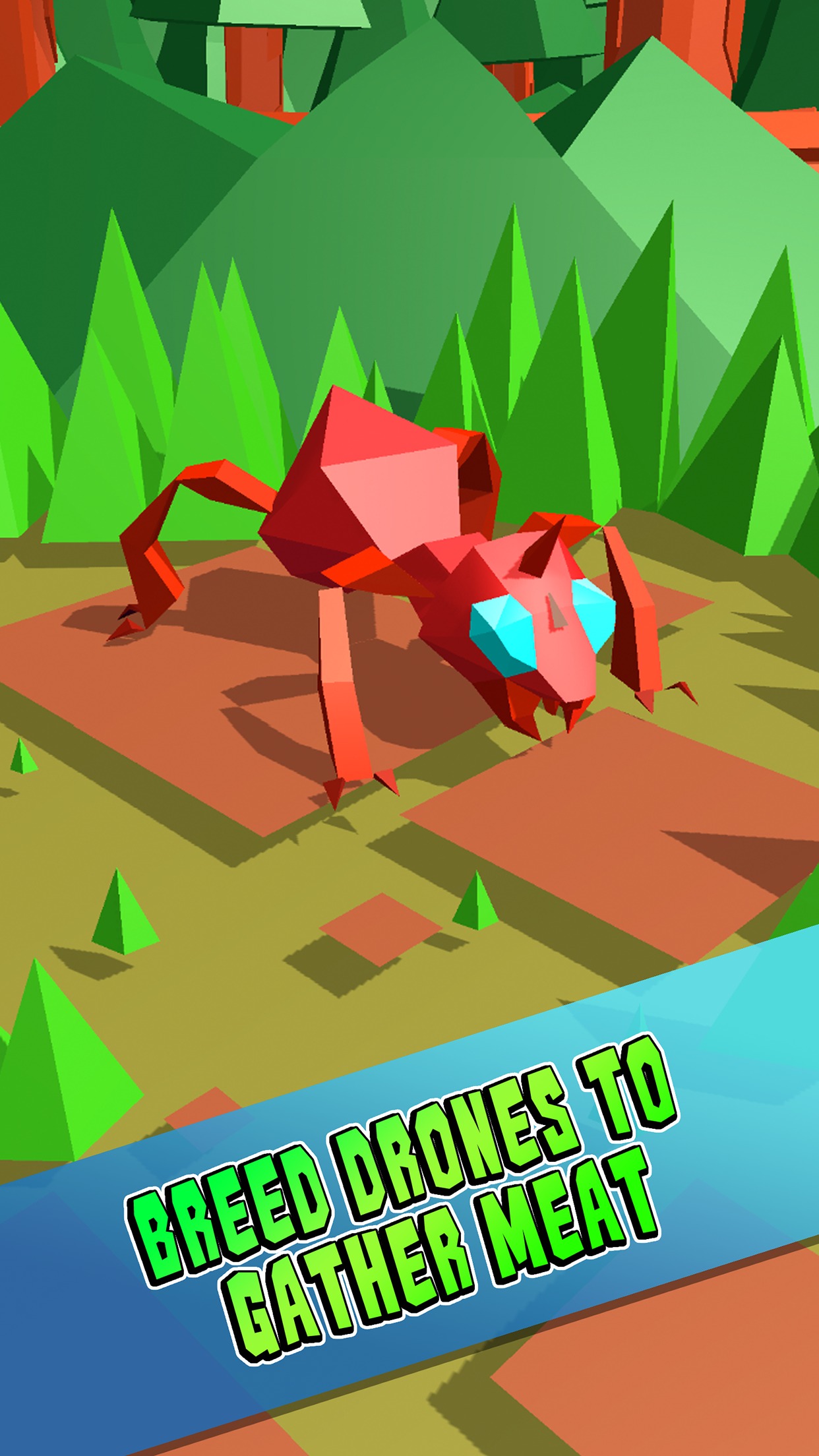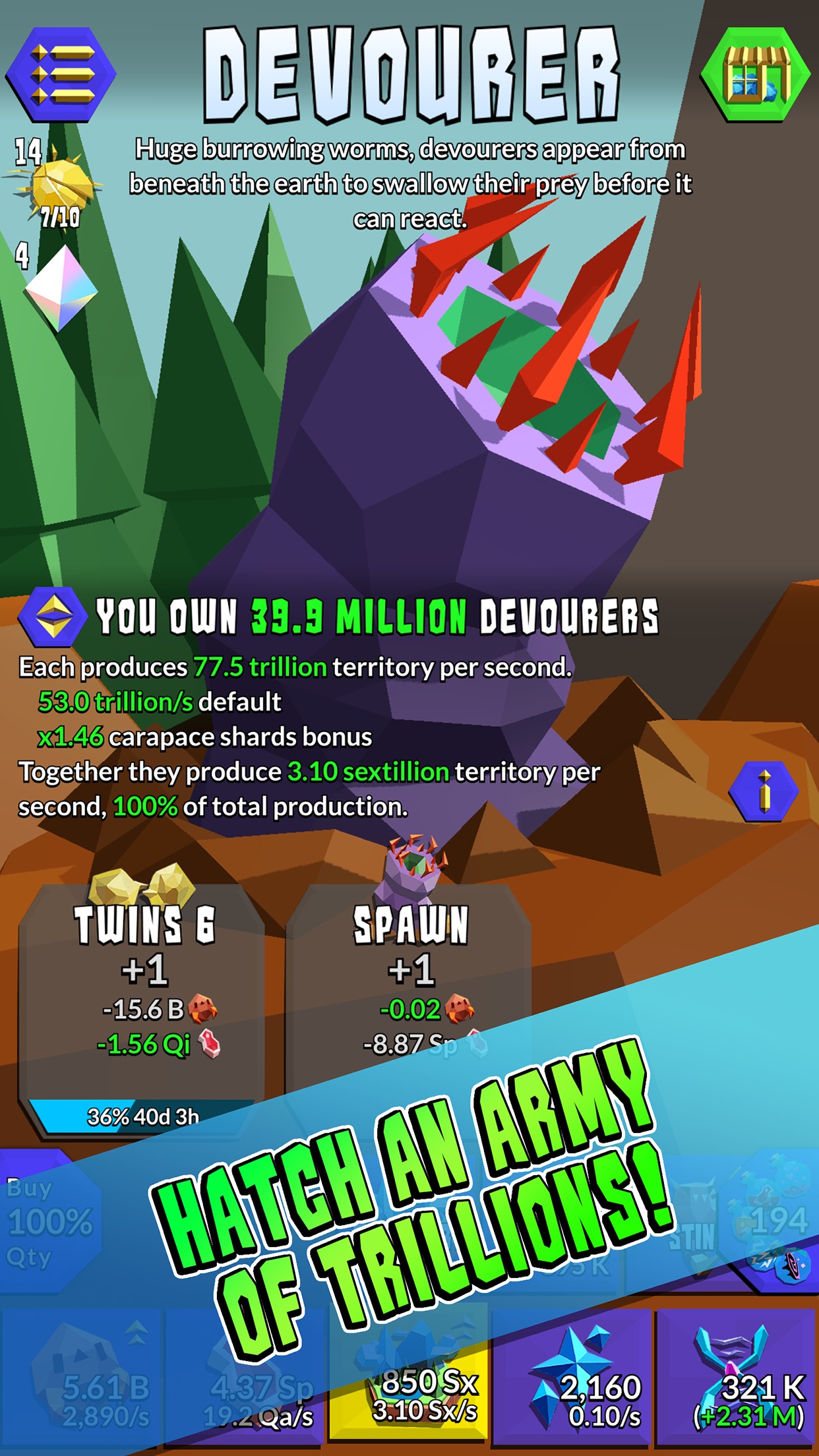 Event Check-In App l zkipster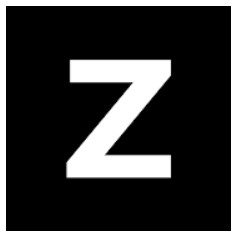 We all know that check-in at various events is a crucial point that you cannot skip. Thus, the developers of zkipster suggest you try their app to quickly register all the guests at the event.
The app is new in the market, but it stands out for its convenient and minimalistic interface.
zkipster has everything for organizing an event – you can create a new event in the app and assign it to a certain date in the synchronized calendar, then create the guest list, create guest profiles and all of that can be done literally in minutes.
In addition, you can upload the photo of each guest so later on, you make sure that the person who arrived at the party is who they say they are.
Apart from that, zkipster even let you organize the space at the party. Create the virtual plan, sticking to all the social distance measures. For you and your team, you can create tasks in the real-time and assign them to any member of the group. Security tools are also included in the app.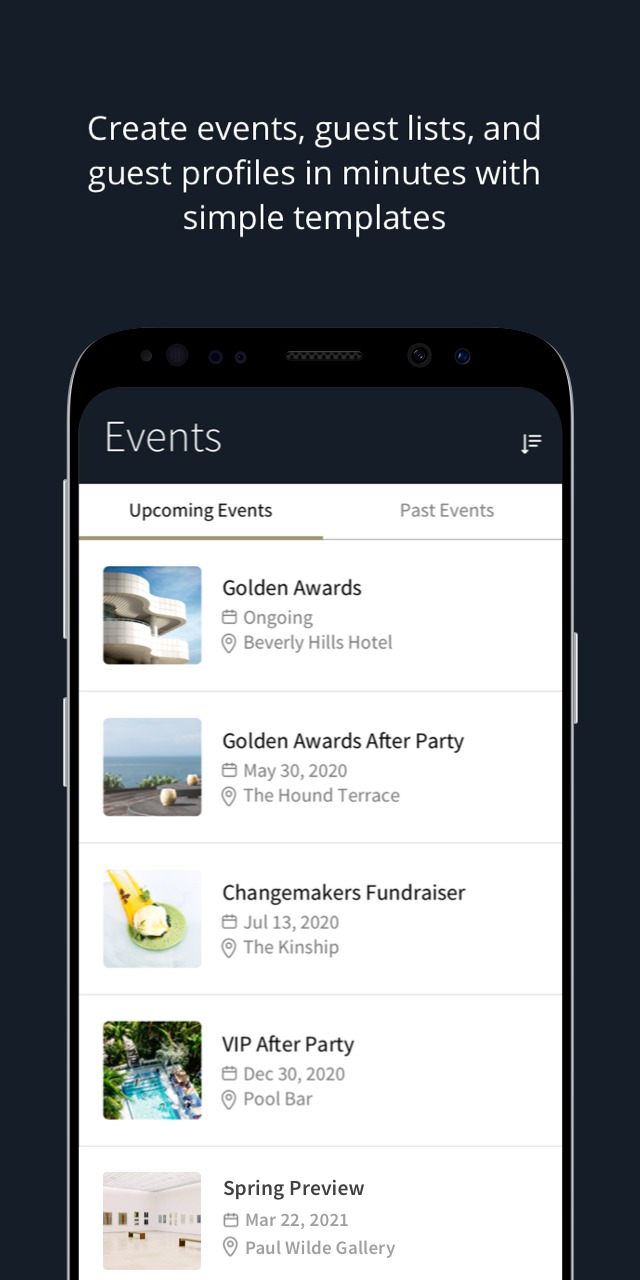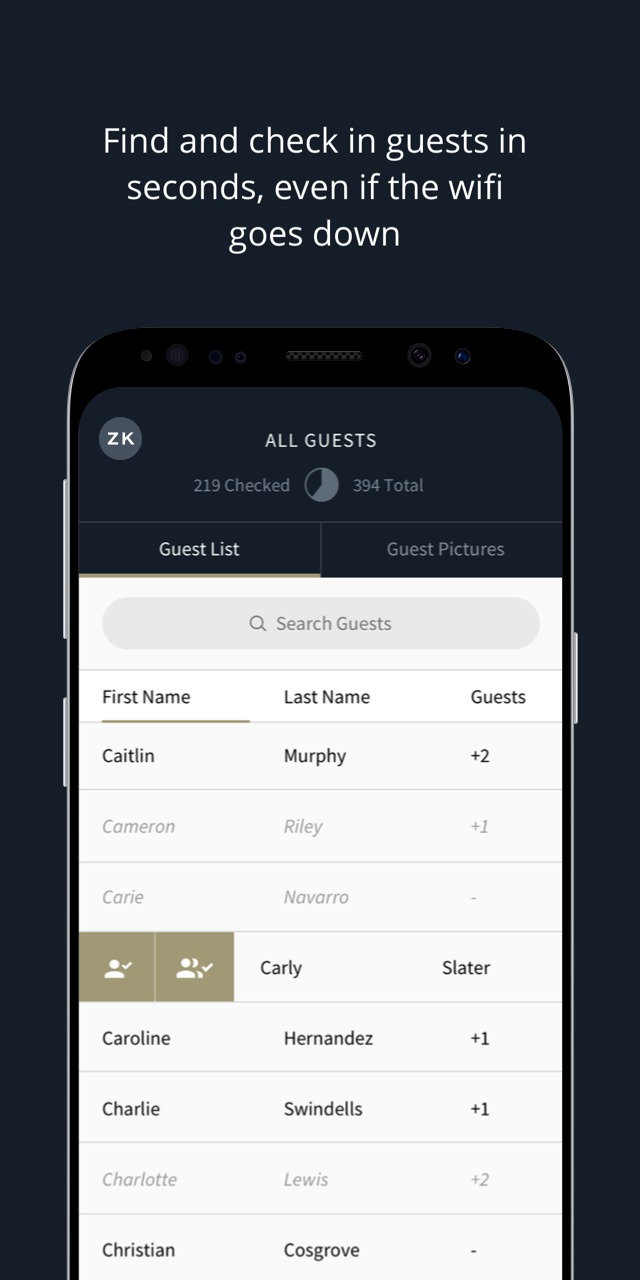 Planning Center Check-Ins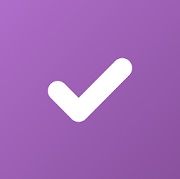 Planning Center Check-Ins is an app designed for quick check-ins. Use as many devices as you wish as check-in stations.
For attendees who leave their children in a nursery at the event, the codes on parents' and child's tickets are matched, so when it's time to pick up their kids, just see what numbers are the same.
This app is compatible with different kinds of printers, making its usage available for most people.
Users of Planning Center can see live updates of people who checked in and at what time they did so.
At the end of the event, you are able to view the total number of attendees.
The app is lightweight, but the impact it may have on the speed and quality of service you provide is immeasurable. Download Planning Center Check-Ins and make your visitors happier!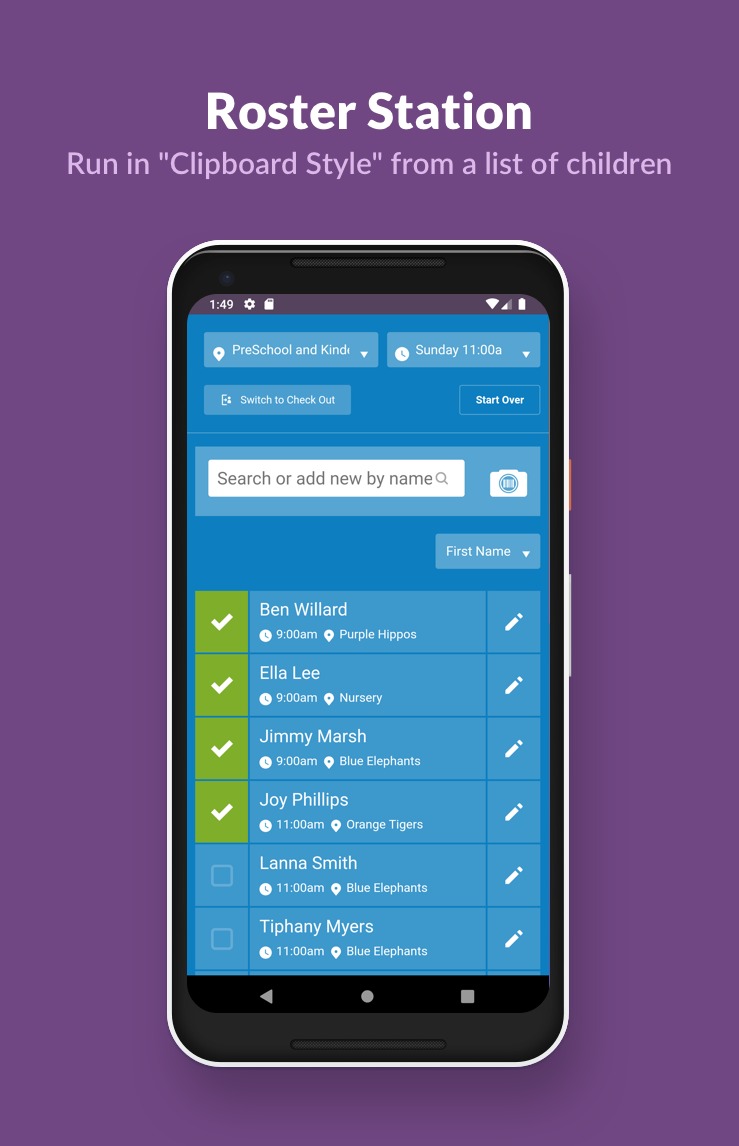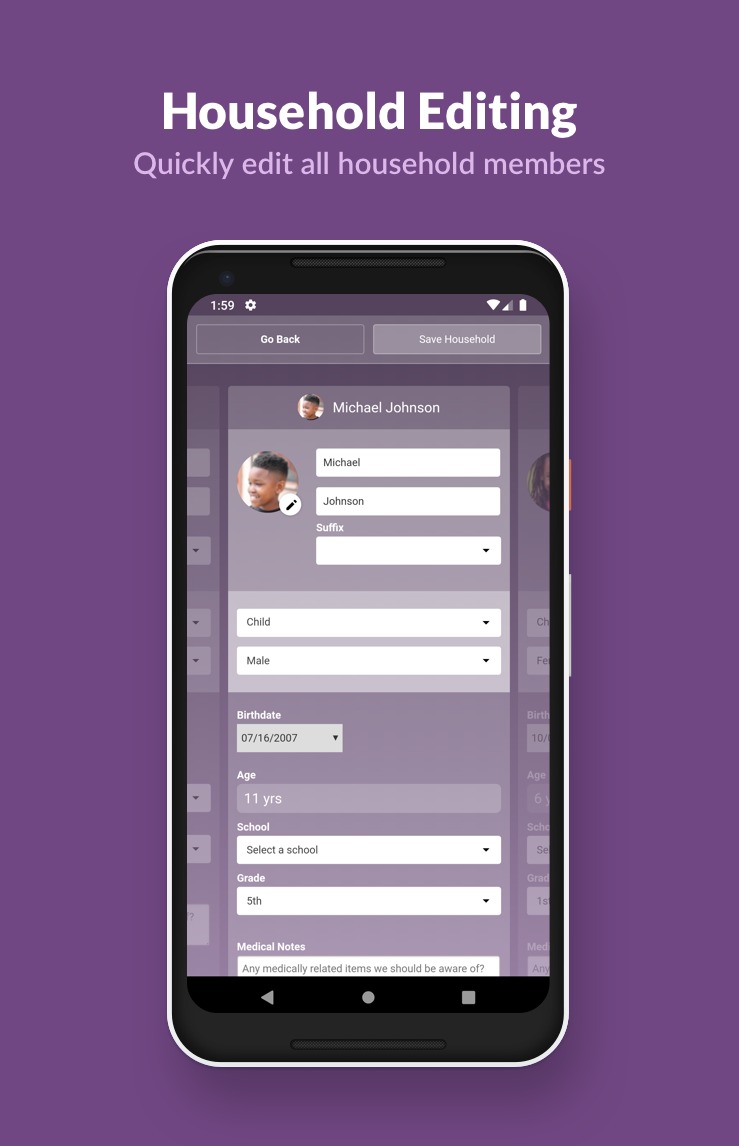 Guest List Organizer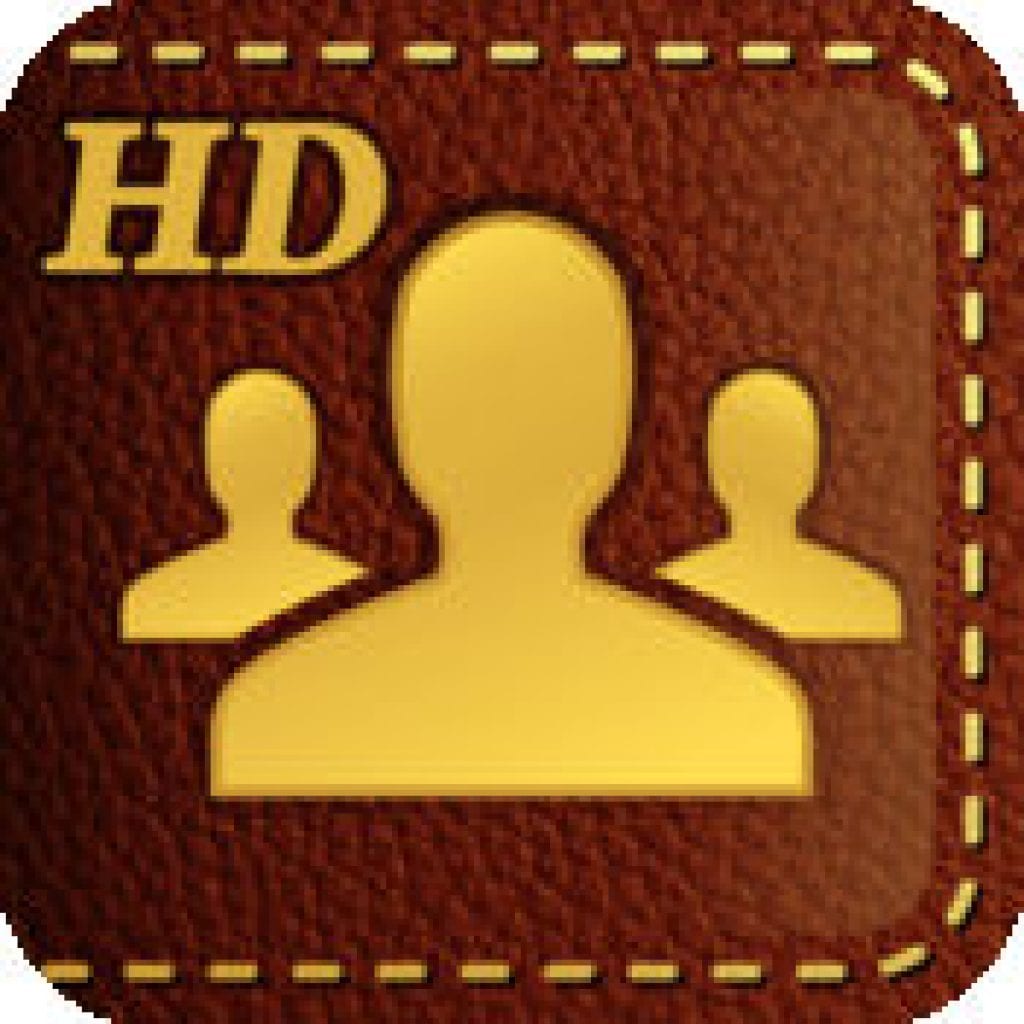 The Guest List Organizer application is an excellent choice for professionals and people who had to organize an event for the occasion. It will become an indispensable assistant for compiling lists and controlling incoming visitors.
The first step is to make a list of upcoming events, and then to deal with the guests. Information will not be needed much. It is enough to specify the name and time. But with the invited will have to understand more.
The application allows you to fill out as much information as you can. For example, your name, surname, address, phone, mail, even nicknames are there!
Curiously, the application for iPad offers more functionality than the desktop version. On the tablet, you can import friends from the address book or Facebook, and not enter everything manually. However, this is not a big problem because the information between all devices is synchronized via iCloud.
Given the presence of a smartphone and tablet version, Guest List Organizer is easy to take with you and keep track of the guests coming in, noting from the list. Supports even additional places, and the calculation that someone can come not alone. The app will also remind you which table to put.
Well, at the very end, you can write a report in PDF format and evaluate the success of the event by several criteria.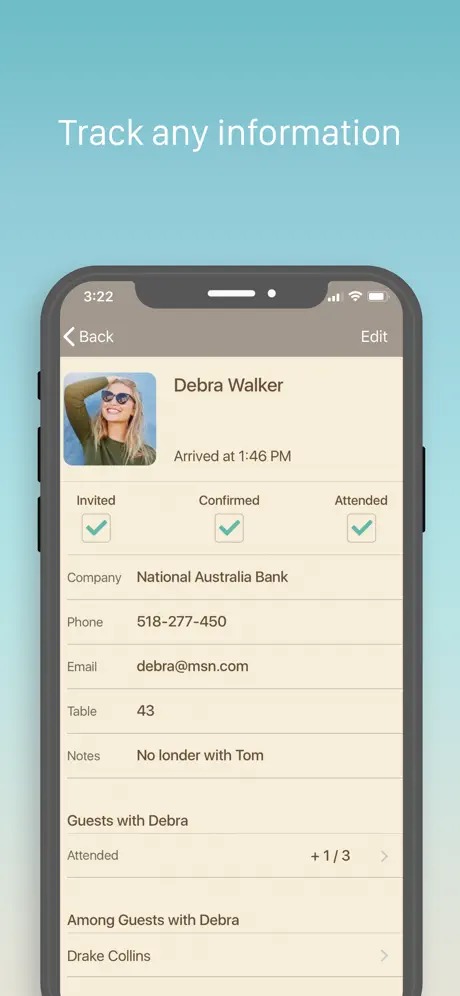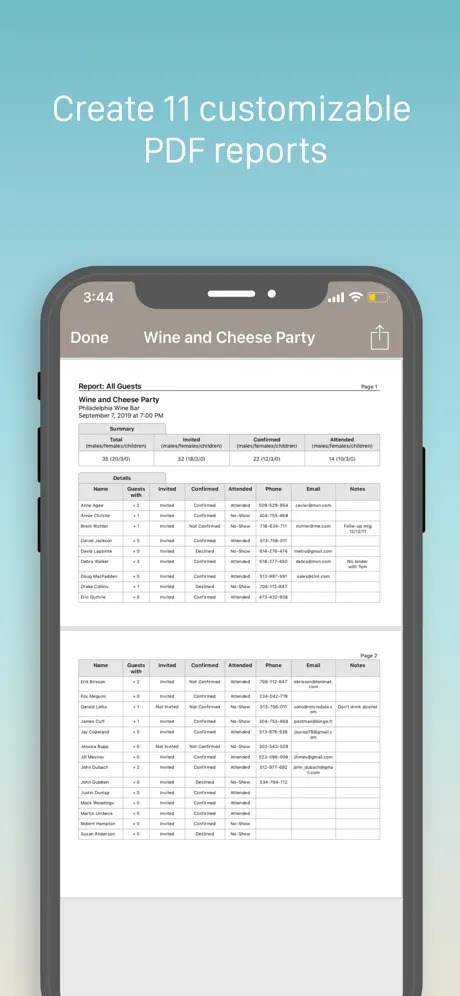 You may also like: 15 Free Phone Monitoring Apps for Android & iOS
Checkin – Attendance tracker with QR / GPS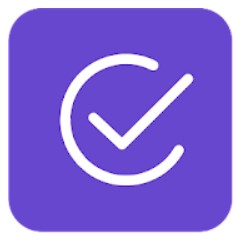 Check-in might be important not only when you are going on a flight or arriving at a party – but it can also be a nice way to track the attendance of your employees or students or anyone who is supposed to attend something.
This app works with the usage of QR codes – all the participants firstly should install this app.
Then, the supervisor creates a new group in the app, giving it a working name and then adding the names of all the attendants to the app and connecting their accounts.
When the group is ready, there is a schedule is formed. You can plan basically everything in Checkin – whether it is a one-time event or a regular working schedule. Then you set up the time when the team must do check-in and (optionally) check-out.
At the necessary time, the user that is an attendee arrives at a point and there is a special QR code generated by the app. They must scan it, therefore proving that they have arrived. It can be done whether is supervisor is around or not.
Therefore, it is always visible in the app, when the person arrived and when they left. For workers, you can even add your phone numbers to the app so the employer could contact you in case something is going wrong.
Moreover, the app allows to track the location of each employee during the working process – but make sure it's allowed in the contract.
One more cool thing about Checkin is that it can form a report about the attendance of the selected group over different periods.
Even though Checkin is a relatively new app on the market, it has already gained a stable reputation among its users. If you're an employer who wants to track the attendance of the employees, or a teacher, or anyone who needs it – don't wait anymore and get this app.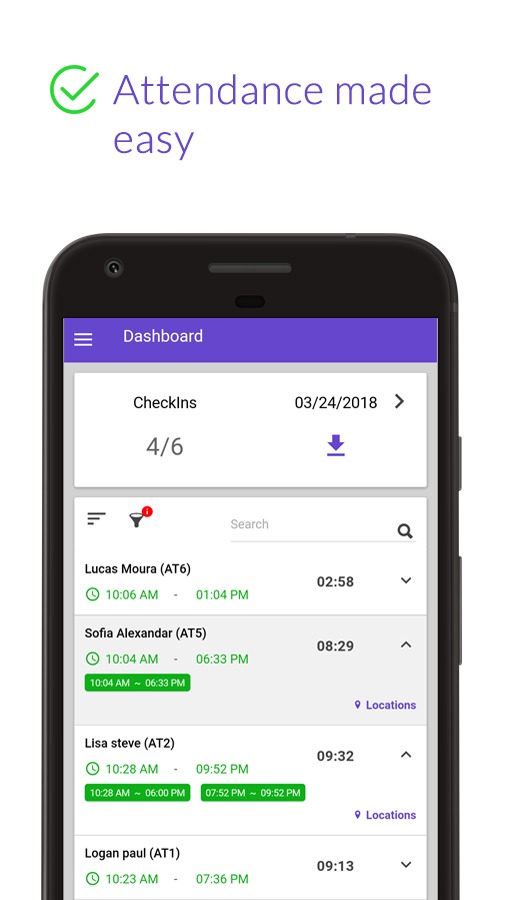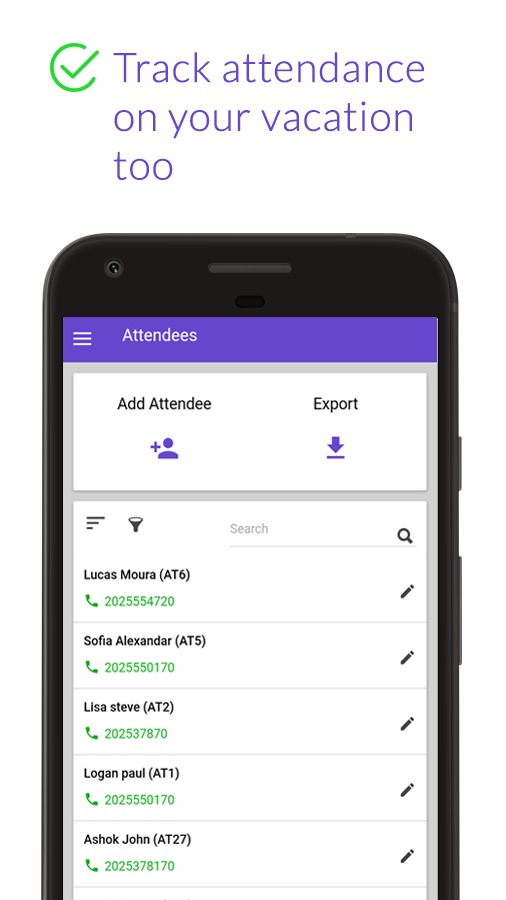 Eventboost
Create events, manage registration, distribute in social networks!
Online registration. Create and diversify invitations, set up confirmations and registration pages.
Check-in iPad App. Mark guests with a mobile application, print badges on the QR-code
Event statistics. Watch the progress of the event with real-time statistics, reminders and follow-up actions.
Duplicate your event. Be prepared for future events, export lists or duplicate recurring events.
Using Eventboost to create an event online is easy and fast!
Public or private, requiring registration or not, paid or free of charge, in several languages or on one, one-time or repeating, one-day or multiday, multi-session? No problems! Eventboost is ready for anything. Life is noticeably simplified with Eventboost!
The life of guests and organizers is changing for the better thanks to the mobile application Eventboost.
Eventboost extends the capabilities of the platform, offering on site work with features such as greeting, working with guests, recording presence/absence and updating. Use the number of mobile devices you need, which will be safely synchronized with each other in real time through our cloud.
Eventboost simplifies everything for your guests. Mark them instantly on the QR code provided to them in the confirmation letter or use the quick search capabilities. Even late or unintended companions of guests will not be a problem for you.
Professionals can always rely on the mobile application Eventboost, as an additional tool for providing quality service on the spot, thereby enhancing their reputation as an excellent organizer.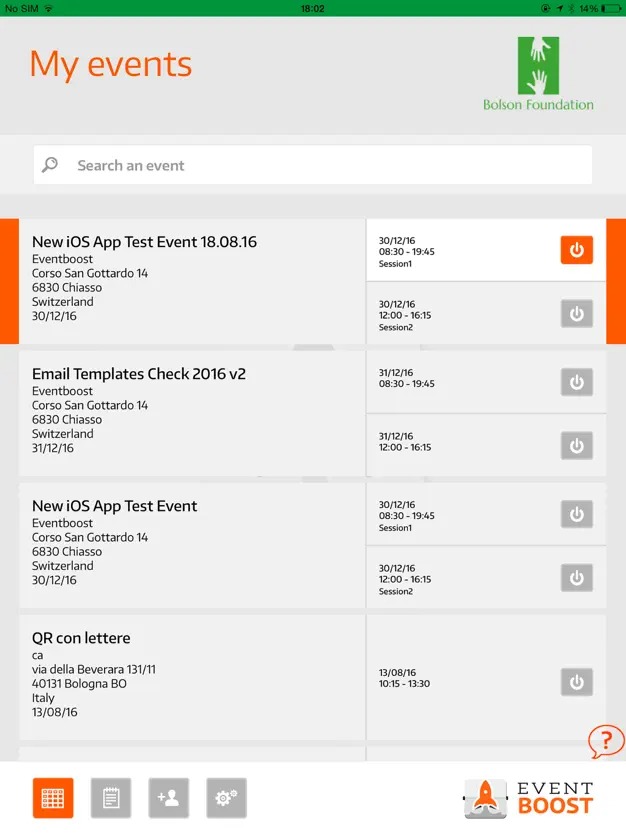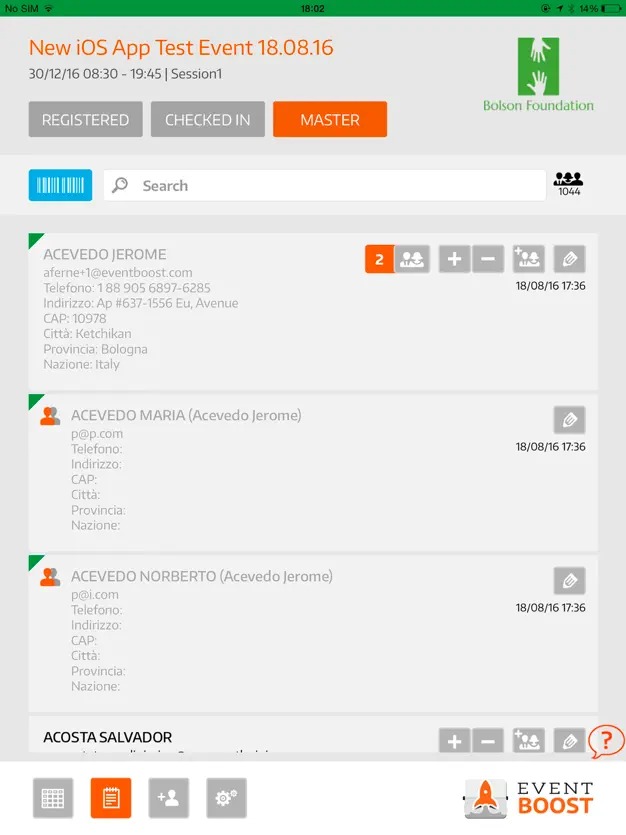 Eventleaf Check In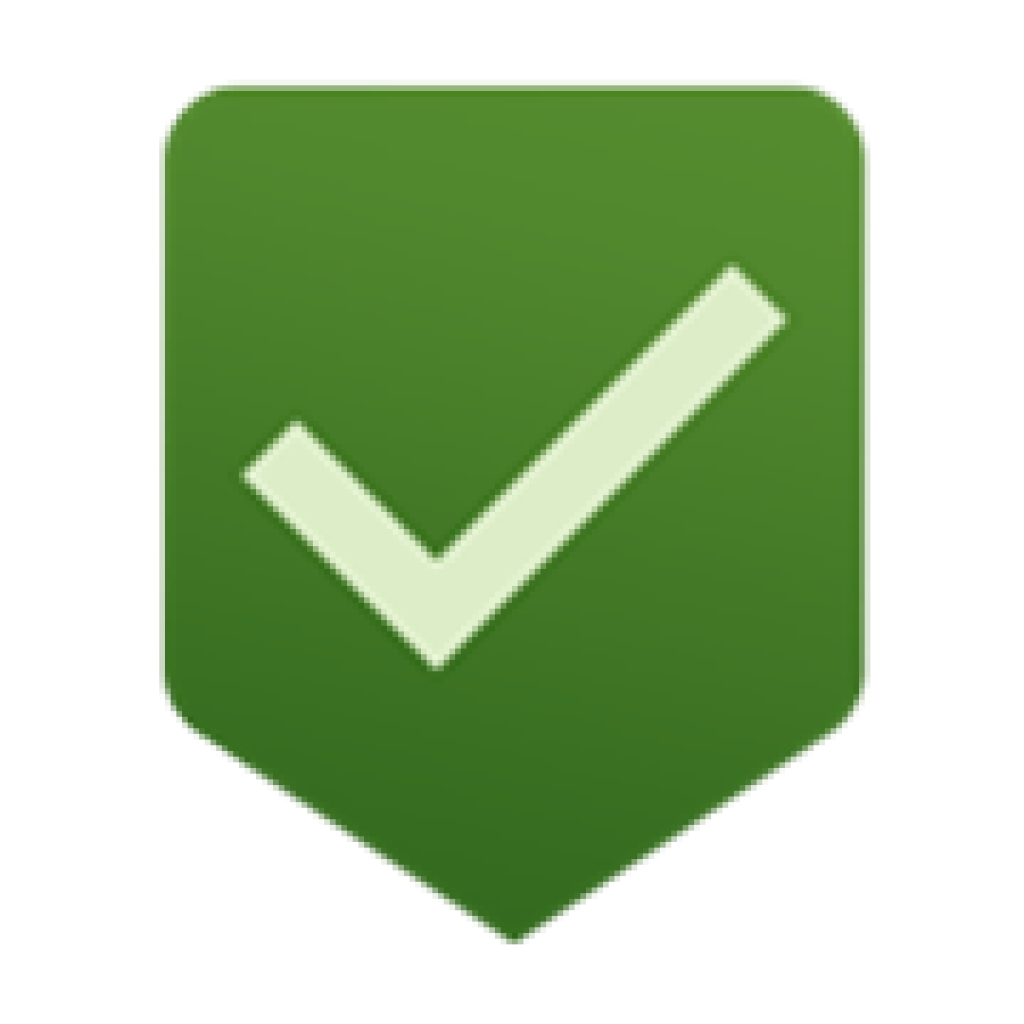 The Eventleaf Check In application is a quick way to organize guests' control at an event, as well as make payments using a card.
Having registered on the site, the guest either has to present a printed version of the entrance ticket, or show the ticket on the smartphone's screen, or provide the name, and the Eventleaf Check In application will find it in the list in a matter of seconds.
The application is able to check tickets for authenticity. All the registration information of the guest appears on the screen of your mobile phone. If necessary, the application is able to accept payment by credit card. All is very quick and simple!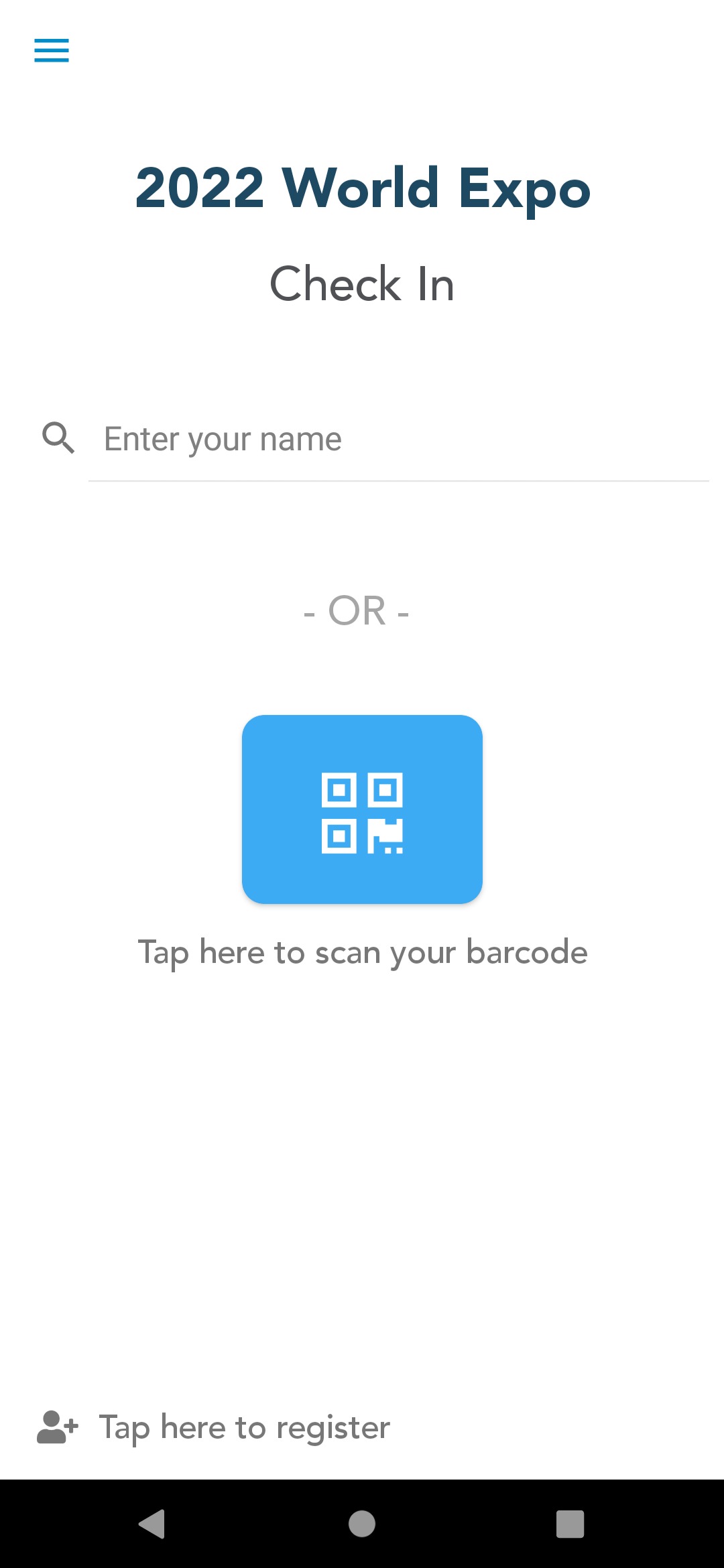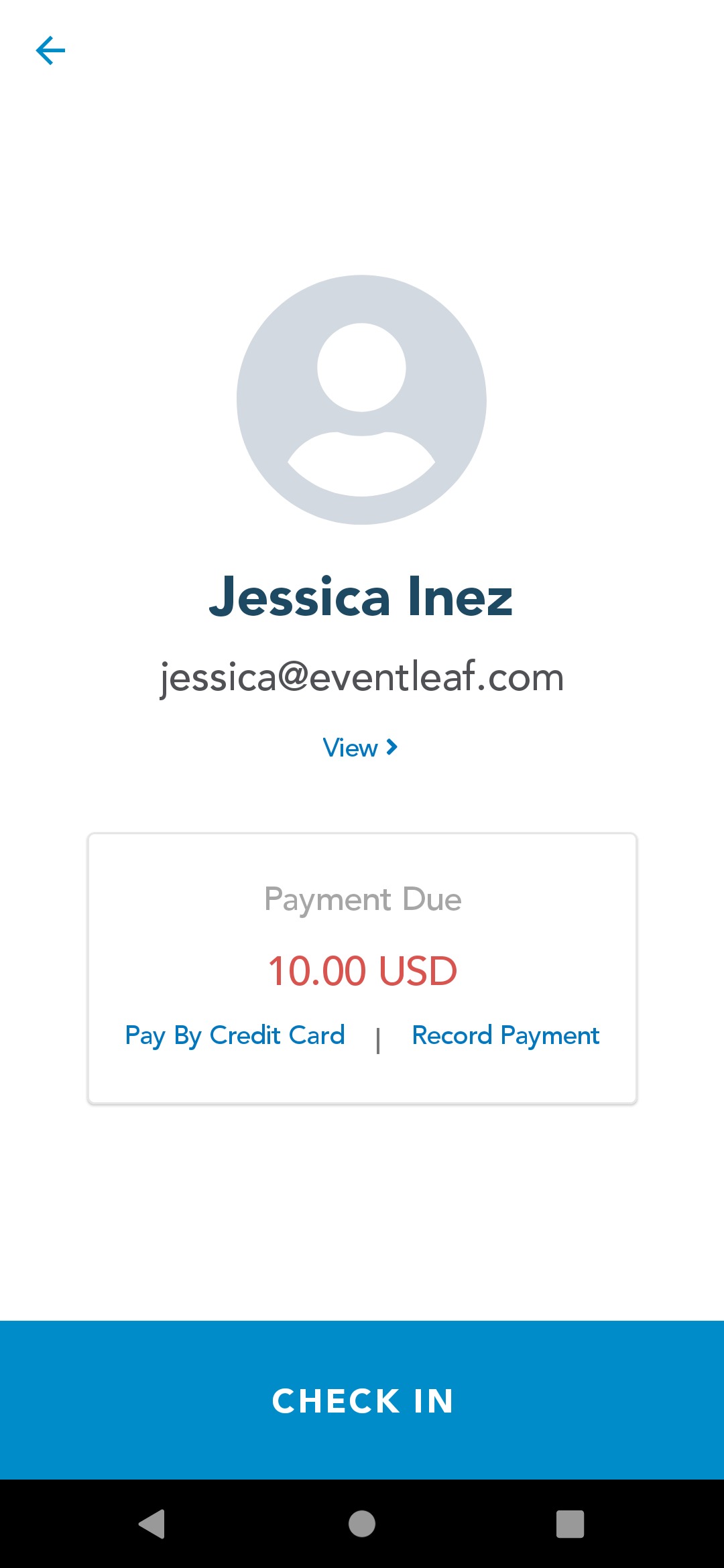 Check-in Scan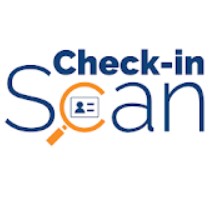 This is the kind of an app that will be suitable for the owners of the property that they are letting for the rent. Check-In Scan will help to solve the problem with the check-in process each time a new tenant moves in.
With this app you don't have to be there to let your property. You can always ask the tenant to download Check-in Scan and upload all the nessesary documents there – passport, signed contract, and all the additional docs.
Customer service is supported in English and Spanish.
And for those who are worried about the safety of their documents – all the data is encrypted and no 3rd parties can get an access to it. Check-In Scan can serve as an excellent assistant even when you are letting the dwelling on Booking, AirBnB and other services.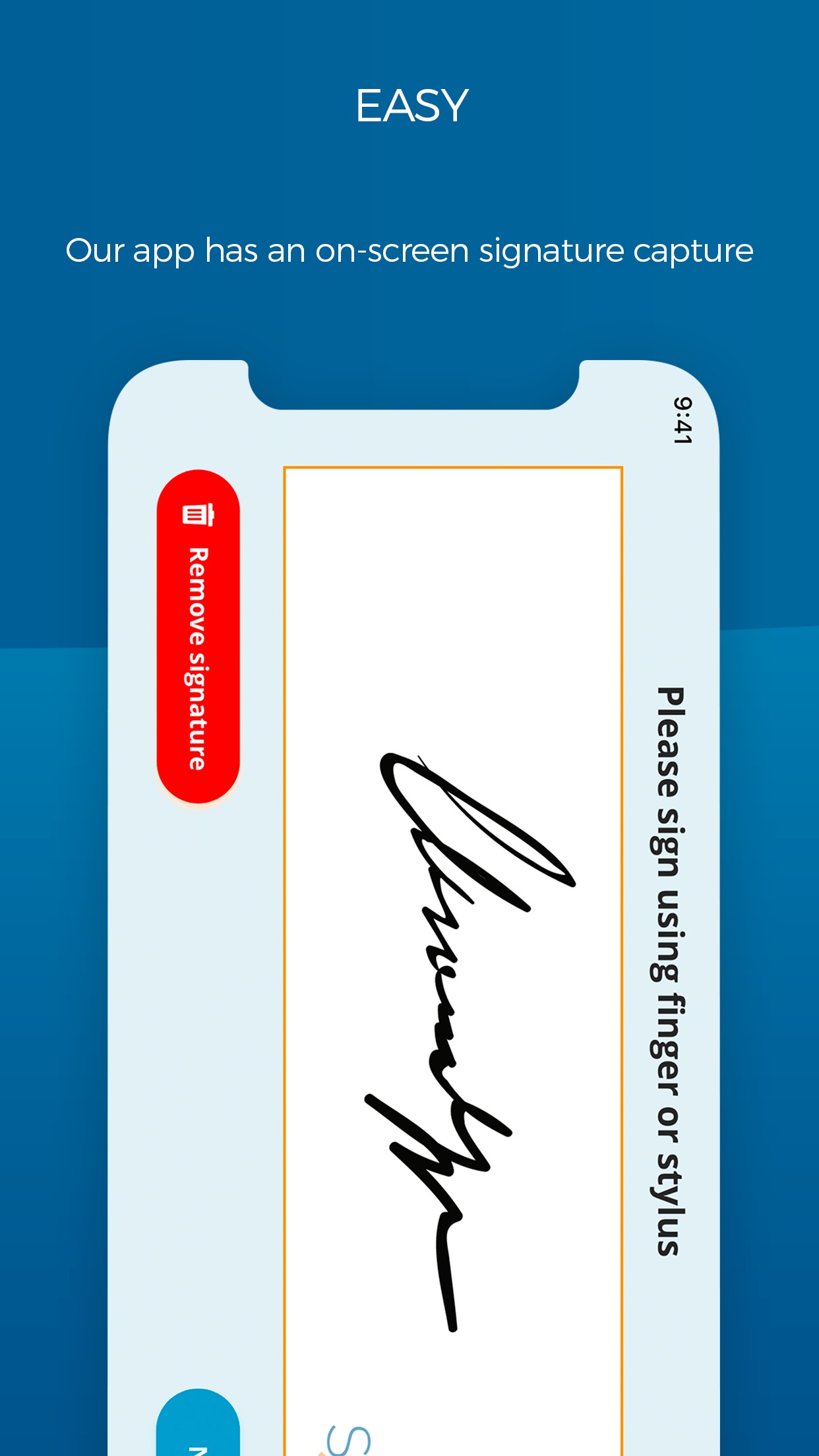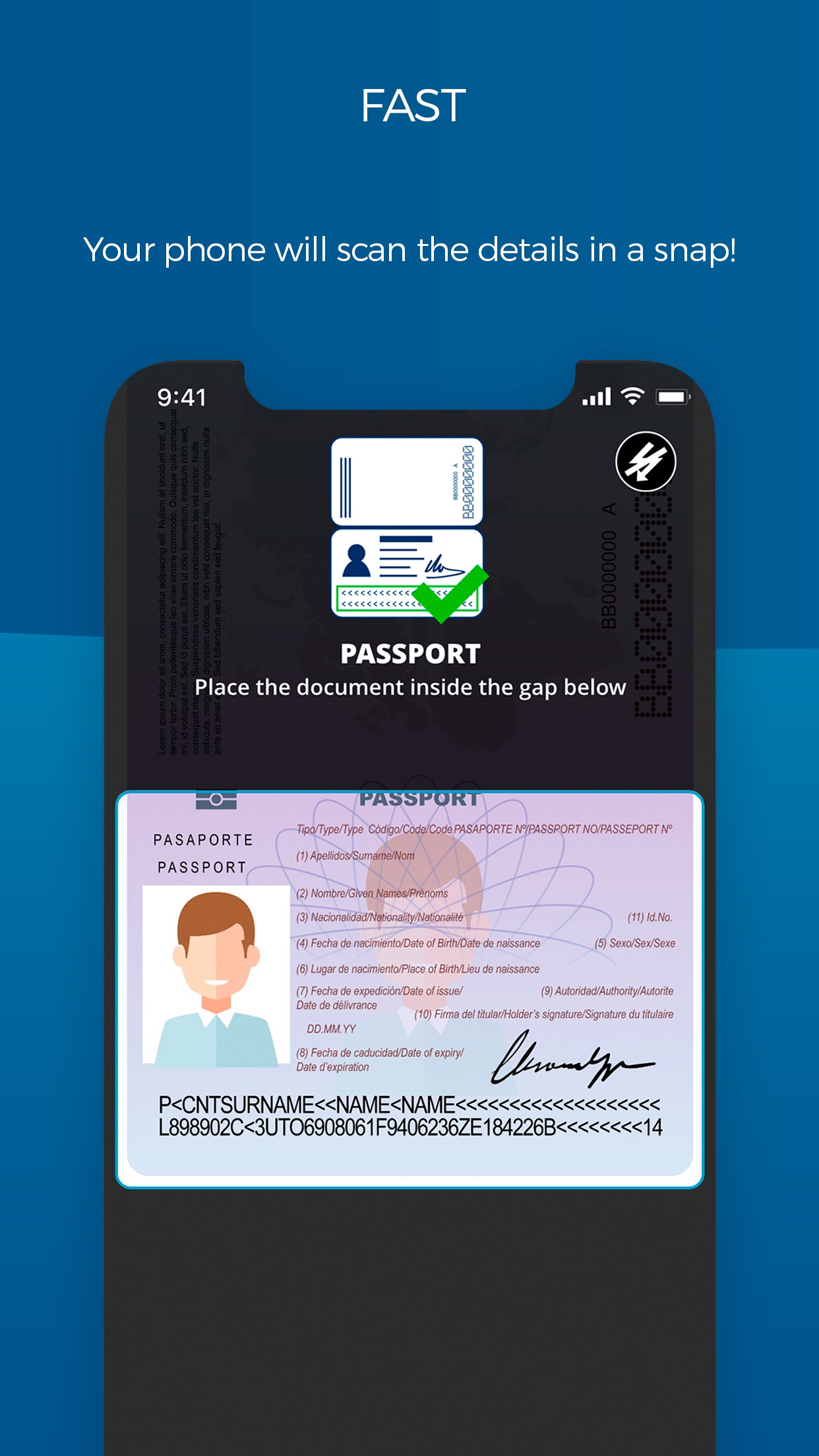 Chekin by Chekin Soluciones Digitales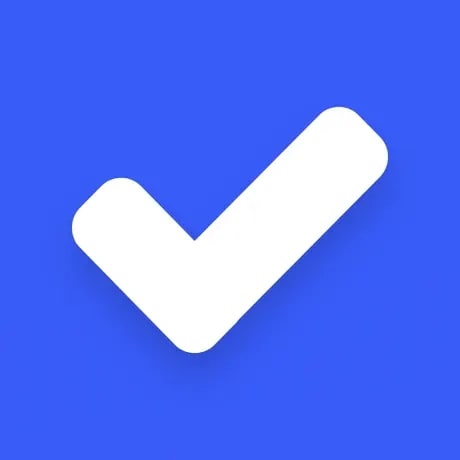 The Chekin app is an awesome tool for automating the hotel check-in and check-out process. It allows users to book rooms, fill in necessary forms, receive electronic keys, and check in online.
Choose available rooms, write about their price and extra services, and activate their reservation in a few clicks. Here you can fill in the necessary forms for client registration: full name, passport details, contact details, and other information.
Instead of traditional registration through the hotel receptionist, the app allows you to complete it online, which will significantly save time. Also here you can make a deposit for insurance and various types of deposits.
The app stores user information, so you will always have access to it. Here you can offer services to customers from your hotel for an extra fee. The app has a payment system through which you can accept payment from hotel guests or future residents.


You may also like: 13 Best Hotel Manager Games for Android & iOS
Check-in & Guestlist | evenito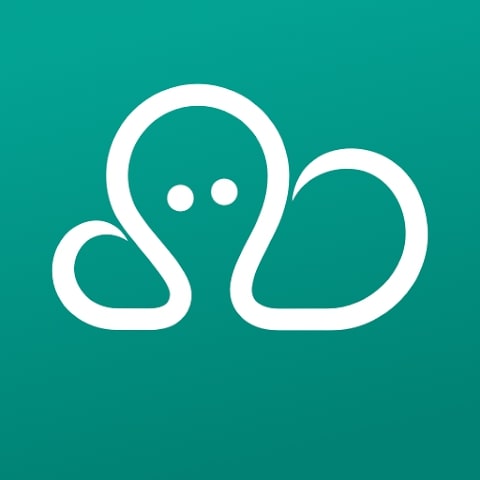 Check-in & Guestlist | evenito is a convenient mobile app for handling tickets and guest registration at events. It is designed for organizers and visitors of various events.
The app allows organizers to create events and manage the process of accepting passes and registering visitors. Here you can track ticket sales in real time and manage visitor information.
Scan codes from your guests' tickets to see the number of people who attended your event. Use the quick registration feature that will save you time and allow you to enter all the necessary information about your guests into the registry.
Browse through your guest list to quickly find their contact information and get feedback from them. Use a quick search of the contacts on your roster to find the right guest. Add any number of events and activities to the app as it allows you to do so for free. Manage them simultaneously online or offline.
You will be able to use the app's functionality even without a network connection, having saved all your guests' information beforehand.