We all want to date someone. However, very often it's too hard to find a partner. We face different problems, such as being shy or lazy to start a conversation on the street.
That's why using a good teen dating application can be a great solution. In this article, we have collected the best apps that are free, or at least their basic functions are available at no cost.
By the way, if you already have a partner, you will like 7 Best Love Percentage Apps for Android & iOS.
Both Android and iOS users can enjoy most of them.
Bumble – Dating & Meet People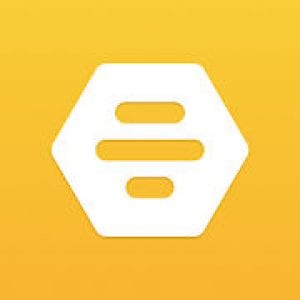 This is one of the most popular applications for teen dating. It is being used by more than three million people and the number keeps growing!
How to use Bumble? It is super simple to start:
Download the app

from Google Play or the App Store. Then

create an account

– it will take less than one minute. The app will ask you for a name (you don't need to use the real one), your age, and suggest uploading at least two photos. Use your photos, where people can clearly see your face – this will increase your chance to find a person to date.

Go to the settings and

choose one of the two modes

: searching for best friends or looking for a person to date.

Go to the cards menu

and swipe right if you like the person and left if you want to skip this profile.

Give the app

access to your location

. This is a good function, which is safe to use. Bumble will take your location into account and show you all the people who are around.
Bumble is a truly universal application. You can use it for finding your love or simply practicing networking.
However, there are also some disadvantages. The app works pretty slowly, even when the connection to the Internet is good. It can be explained by a big number of users. Nevertheless, this feature remains very frustrating. For example, it took almost 3 minutes to upload a single photo for the avatar. Sometimes the app becomes glitchy but it might be explained by the condition of the device I used for Bumble.
What is more, the app is quite big – it will require at least 218 MB of memory.
The app is free with ads and in-app purchases. However, these basic functions will be enough to find a person.
To make your search faster, use Bumble Boost. It will cost you 9.99$.
Get it now on the App Store or Google Play.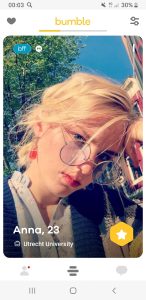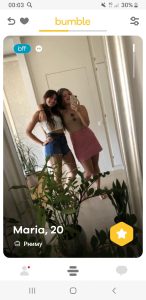 You can also check: 7 Free Sugar Daddy Dating Apps for Android
Tinder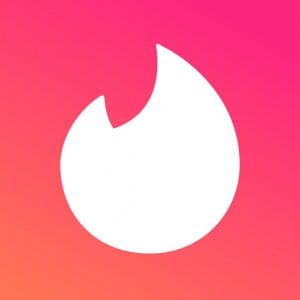 This is another great application for teen dating. There are 30 million matches on Tinder – sounds impressive! This is a pretty good reason to try it, isn't it?
Why Tinder is so cool? The main reason is that you can use it for any purpose, be it finding a couple or looking for a good friend. What is more, you can set new networks, which can help you in building your career.
Creating a new account is simple and fast. The only thing you need is your email. We also recommend that you give the app access to your location – in this case, the search will work faster and be more precise.
Let's start with the basic features of Tinder. They will be available right after the download:
Set your orientation

. You can be heterosexual or be a part of the LGBT community – it doesn't matter who you are, Tinder is a safe place for all people.

Make sure you

go through Photo Verification

. This will ensure that you are a real person. If the verification is successful, more people will choose you.

Set your interests

. This is a very powerful tool to find a good partner, as it is easier to communicate with people who have a lot in common with you. For example, if you are a football lover, don't forget to say you are crazy about sports.

Swipe left

if you don't like the person

and right

if you find her or him attractive.
These are the basic features available at no cost. If it's not enough for you, go premium and buy Tinder Gold. This will remove ads and give you super likes – this is a great way to show a person that you are in love with him. That's the best way to show your sympathy.
There is a pretty serious downside, though. If a person is rude to you or tries to sell goods (which isn't allowed in Tinder), you can't be sure this account will be blocked. At the same time, very often people can get blocked at seemingly no reason. Well, at least there should be some explanation sent to a person, saying which rules he disobeyed.
With Tinder Gold, you can boost your profile, making it more popular.
Get Tinder for free on the App Store or Google Play and finally find your match.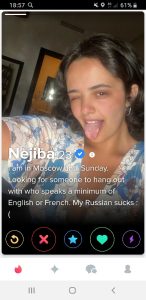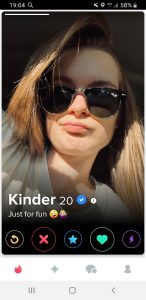 Skout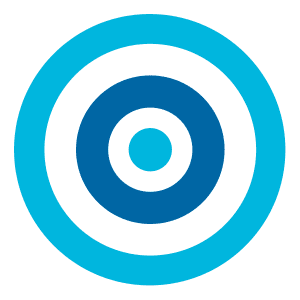 Take a look at the Skout app – this is a user-friendly and effective tool to search for a date or a good friend. The app is quite big, it will need more than 300 MB of your memory – please keep this thing in mind if you are running out of the free space.

How to start looking for your date? Just follow these three steps:
Download the app

and give it access to your location. This is a safe and useful option – Skout will analyze how many people are around you.

Tell the Skout app about your interests

. This is a great way to target the people who might be interesting to you. Skout has a pretty smart algorithm that will find the best match for you and change your life.

Start a chat

. It's better to talk online or make a call before you meet a person in real life. You can make an audio and video call for free.

Broadcast your life

and watch the streams of other people. This will help you study the person you'd like to talk with.
The best thing about Skout is that there are many cool people from all around the world. It doesn't matter if you are looking for somebody to love or for a close friend – Skout will be useful in both situations.
Please note that if you are a child or a teenager under 16 – you can't use Skout. For sure, you can set the wrong age but we don't recommend you to neglect the rules of Skout.
The application collects data about you and this information will be linked to your identity. Therefore, Skout will know and store data about your location, contacts, and purchases.
However, if we check the privacy policy, the developer claims your data won't be sold or given to others.
Let's talk about some downsides too. Many people (including me) complain that the location doesn't work pretty well, resulting in facing users who are very far from you. This can drive you crazy at times because you can't concentrate on people and their photos, you also have to check if the location is ok.
What is more, many users say in the comments they had problems with signing in. The twist is that when you try to use your phone number, the code doesn't appear in your SMS. This makes you use other ways of registration.
If you lack functions, you can always go premium for 9.99$ per month. You can buy points that will give you additional options. For instance, 500 points will cost you 4.99$.
You can download Skout for free on the App Store or Google Play.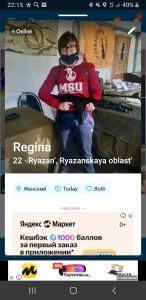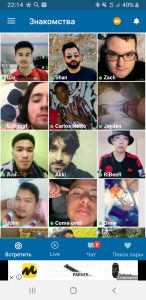 Badoo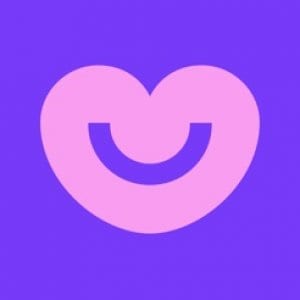 Here comes one of my favorite apps. And I'm not the only one to love it – millions of people install Badoo according to the statistics they post on their official website.
To start exploring the opportunities of Badoo, you will need to sign up. You can do it with the help of your phone number, your email, or Facebook. If you choose to use your social network, the process will be a bit faster.
The main principle of the Badoo app is dating honestly. It means this is a safe place to express what you really feel. Be open to the world and you will easily find a person who will be a perfect date for you.
Let's review the best key features of Badoo:
You are safe

. Badoo has pretty strict rules of communications that all the users have to follow. However, should you face any inappropriate behavior or rudeness, don't hesitate to tell the support about it. They try to control such things.

Most of the

profiles are verified

, meaning there are real people behind them. We recommend that you communicate with verified accounts only. If you still want to talk to a person whose account isn't verified yet, try calling the person. A single video call can make things clear.
Please note you can't post intimate photos. If you do, they will be blurred or even deleted. You will run the risk of being blocked forever.
Badoo is a great option if you want to find love in another country. To do it, go to the settings and set the approximate location of your future date.
If you are using the free version of Badoo, you will have to put up with a tremendous number of ads.
You can get the application on the App Store or Google Play.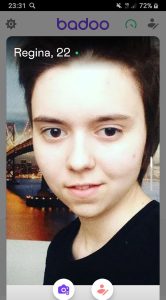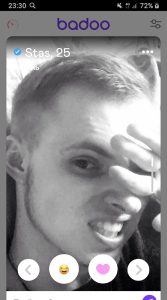 Yubo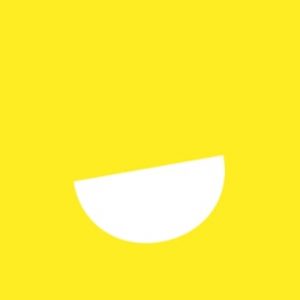 This is another great service to meet new friends or a person to date. You probably already know it as Yellow. However, it has recently been renamed.
The main feature of Yubo is that it's free of charge. There are no premium subscriptions or trial periods – just download Yubo on your phone and enjoy making new contacts!
Let's look at the best features of Yubo:
Simple interface

. To create a new account, you will need about one minute. The app won't ask for any private data, it will need your name (it's better to use the real one, these accounts are usually more popular) and your email for account activation. Yubo won't send you neverending ads and offers.

Upload photos and videos

. This will help other people to understand if they want to communicate with you or not. You can try streaming as well if you like to share the moments of your life.

Try chats

. Before you go on a date, we strongly recommend you spend some time chatting with the person you like. It will give you more information and make the date a bit safer.

Play cool games

, such as "To Be Honest". This is a popular game when players have to ask and answer questions about themselves and their lives. Sometimes these topics might be hard to discuss and you might get shy but this is the best way to get closer.

Share your experience

. If you like Yubo, invite your friends so that they also can enjoy all the great functions of this application.

Should you face any

rude behavior

, don't hesitate to

report it

. This is important for the development and maintenance of a safe community in Yubo. To report bad behavior, contact the support.
By the way, if you are keen on secret dating, it's also a great way to find a partner. Just check 9 Free Secret Dating Apps for Android & iOS.
Please note the app is quite big – more than 100 MB on Android and iOS. If you want to save your phone memory, you can always try the web version of Yubo and use it right from your browser.
Get the app on the App Store or Google Play.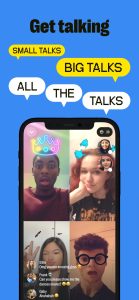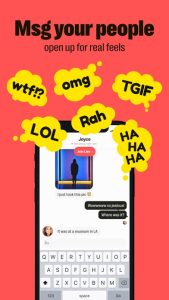 Kik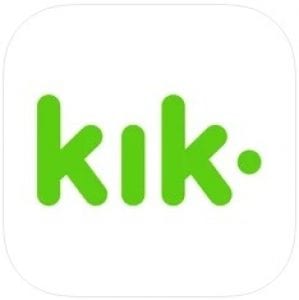 This dating application is more about finding people whose interests are more or less the same. However, the main feature is that you chat with people in most cases.
There are two important things you need to know before using Kik:
To create a new account, you

won't need any data

. Just pick any free username. This makes the process pretty fast – you will need about 10 seconds to start. Kik won't ask for your phone number or email. However, here comes a pretty serious disadvantage – you don't need to give any data about your personality, and it refers to other people too. This is why some contacts might be unsafe.

Don't forget to

set your interests

. If you do it, the app will analyze data about you and give you the people who share your interests.
In Kik, you can easily share photos, videos, and GIFs. You can insert them into chats to express your emotions.
Kik collects data about you, including your contacts, your search history, usage info, and some other details. This data will be linked to your identity. Unfortunately, there is no way to avoid it.

You can get Kik for free on the App Store, as well as Google Play.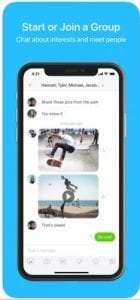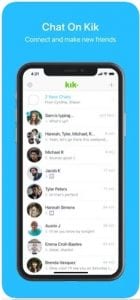 Meetme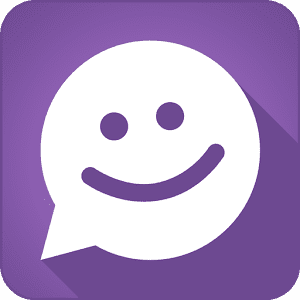 If you lack communication and love, Meetme is a perfect social network. More than 100 million users enjoy it every day, giving you a wide range of options to choose from.
Why MeetMe is a good application? The main thing is that it helps you to search for new friends and find a person to date at the click of a button.
There is a great number of great features available for free:
Create your profile

. MeetMe won't ask you for too many details about your private life. It will need your name, email, and age only. By the way, there is no system of age verification, meaning you can use the app even if your age doesn't fit.

Go live

. It is much easier to understand if you like a person when you look at him or her. This is why try streaming – this powerful tool will give you precious pieces of data. We highly recommend that you watch videos of the person you want to meet with. This can't ensure safety, though. Still, it can give you some flashing lights if something is wrong with the person.

Set your interests

. MeetMe has a pretty developed system that will find the people who share the same interests. It will help you save your time and energy and avoid talking to people you are highly likely to dislike.
MeetMe is free to download and use. However, in this case, the range of functions will be limited.
To enjoy additional functions, go pro and try MeetMe+. It will cost you 7.99$ per month.
Please note that the application is quite big – you will need at least 81 MB of phone memory to install it.
You can get the app on the App Store or Google Play and enjoy its great functions!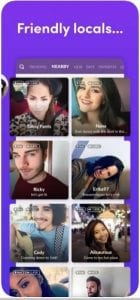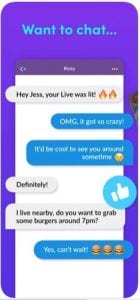 Nearify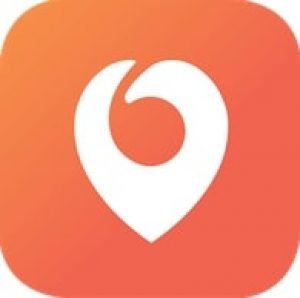 We all want to find love, good friends, or simply looking for interesting events, Nearify is the best tool you can use.
How does the app work? Well, it's not a typical dating application, it's more about looking for places rather than people. This is why it is vitally important that you give the app access to your location. In this case, Nearify will analyze who is around you and where you could go to spend time.
The list of interesting events will be updated every day. This will be a personalized list that will match your preferences well.
For the best experience, go to the settings and give the app your interests. In this case, recommendations will be more precise.
Now let's look at some other cool features of Nearify:
Invite your friends or loved ones

to great events. Send them invitations at the click of a button.

Choose your favorite places

. Nearify will take this information into account and give you more relevant options.
Nearify will also be a very good tool to find a person to date because we often meet the love during interesting events and cool moments.
This application is free to download and use. Get it now on Google Play.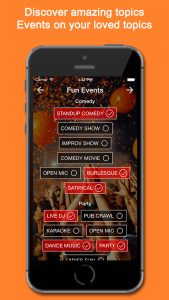 Spur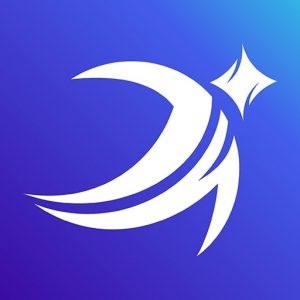 If you don't feel like just being a profile that exists in social media, Spur is what you need. In this app, you can tell the world about yourself via your personal stories and colorful pictures.
What is more, you can stay motivated thanks to a flexible system of rewards. Now let's look at the most striking features of Spur:
Enjoy active profile

. This is a great way to interact with others. Try pops, which will allow you to post pictures on your wall, add expressive GIFs, draw nice images, and post cool jokes. What is more, other people can also do the same. This will help you to spend less time than starting a conversation in chats.

Give more information

about your personality. The best thing you can do is to set your interests and hobbies because most people pay attention to these things.

Add at least 3 photos

. This will ensure that your profile gets more views. The more photos you have, the easier it is for others to estimate you.
What is especially cool, Spur cares about your safety. Any type of harassment will be detected by the system. The user who behaves aggressively will be blocked forever.
Download Spur for free on Google Play and finally express yourself!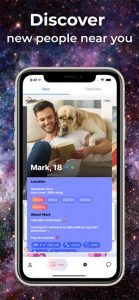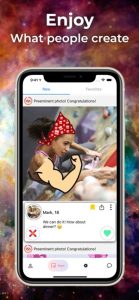 You may also like: 5 Best Military Dating Apps for Android & iOS