Special applications can help users in situations when they have bad speakers and low-quality audio output even through headphones. They work in such a way that the sound of low-level audio files or weak microphone speakers are amplified, and you hear better and louder.
These applications improve audio output through speakers and headphones, making songs, videos, and podcasts more enjoyable to listeners. You can also improve audio output through these free audio editing apps.
As we try to find free applications for you, it is worth noting at once that some of them have advertising and sometimes it is too frequent and annoying. We tried to find for you 9 Free Speaker Boost Apps for Android & iOS, which really work.
Speaker Booster Full Pro by AbyKaby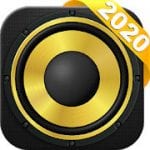 Adjust the speaker volume of your smartphone as you need it with Speaker Booster Full Pro. It allows you to turn up the volume and change the standard sound levels in both headphones and standard playback through your smartphone speakers.
Speaker Booster Full Pro also works with Bluetooth speakers that you connect to listen to music or video.
In order to amplify the sound, you need to run the application and start setting up. On your smartphone, you will see 2 scales that you can drag and drop and set manually – volume and gain.
The interface of Speaker Booster Full Pro is incredibly simple and easy to understand for anyone, and the setup itself will not take much time. If you set the gain to 0, the service will be suspended and the sound will only go through your device.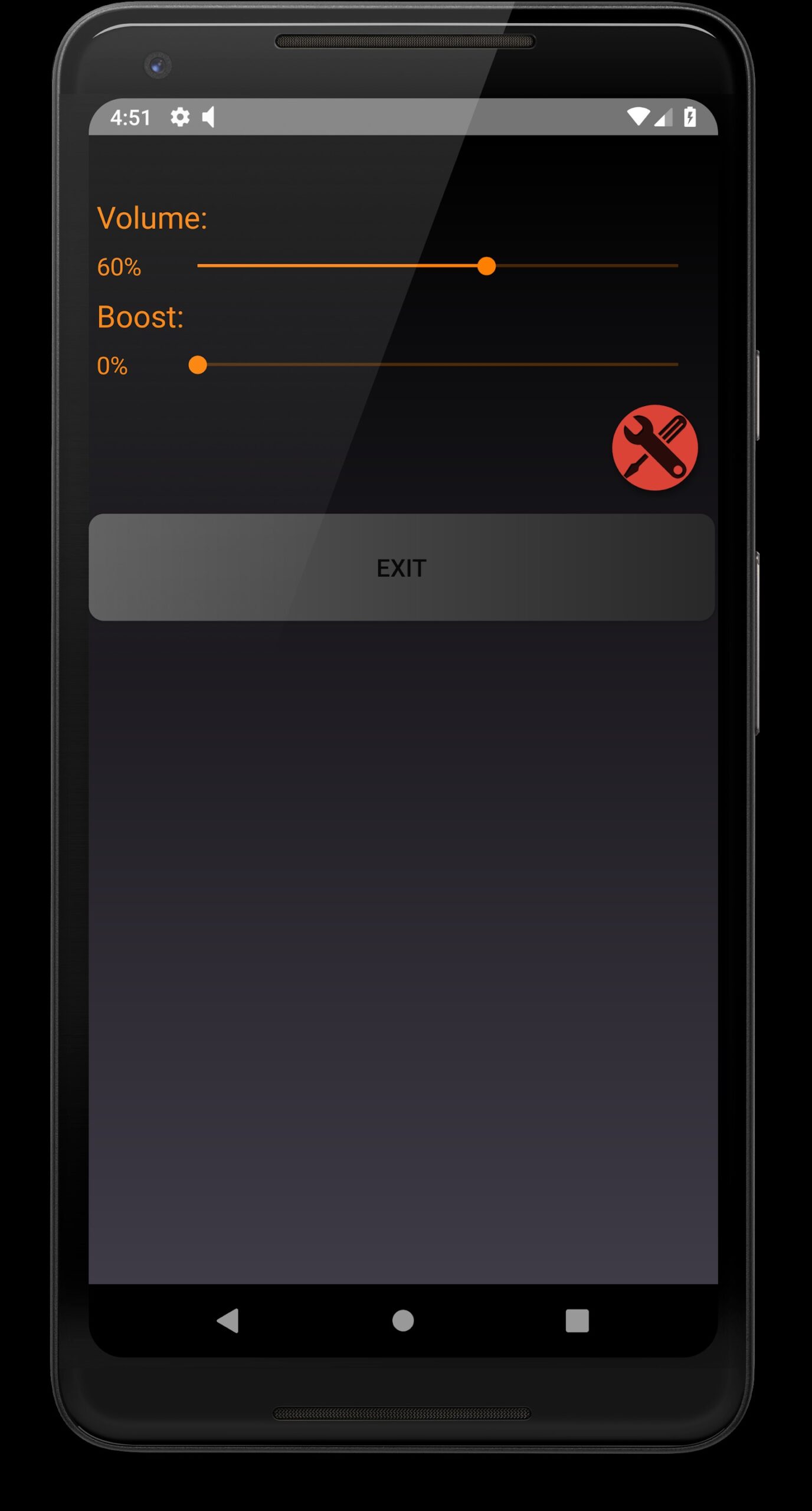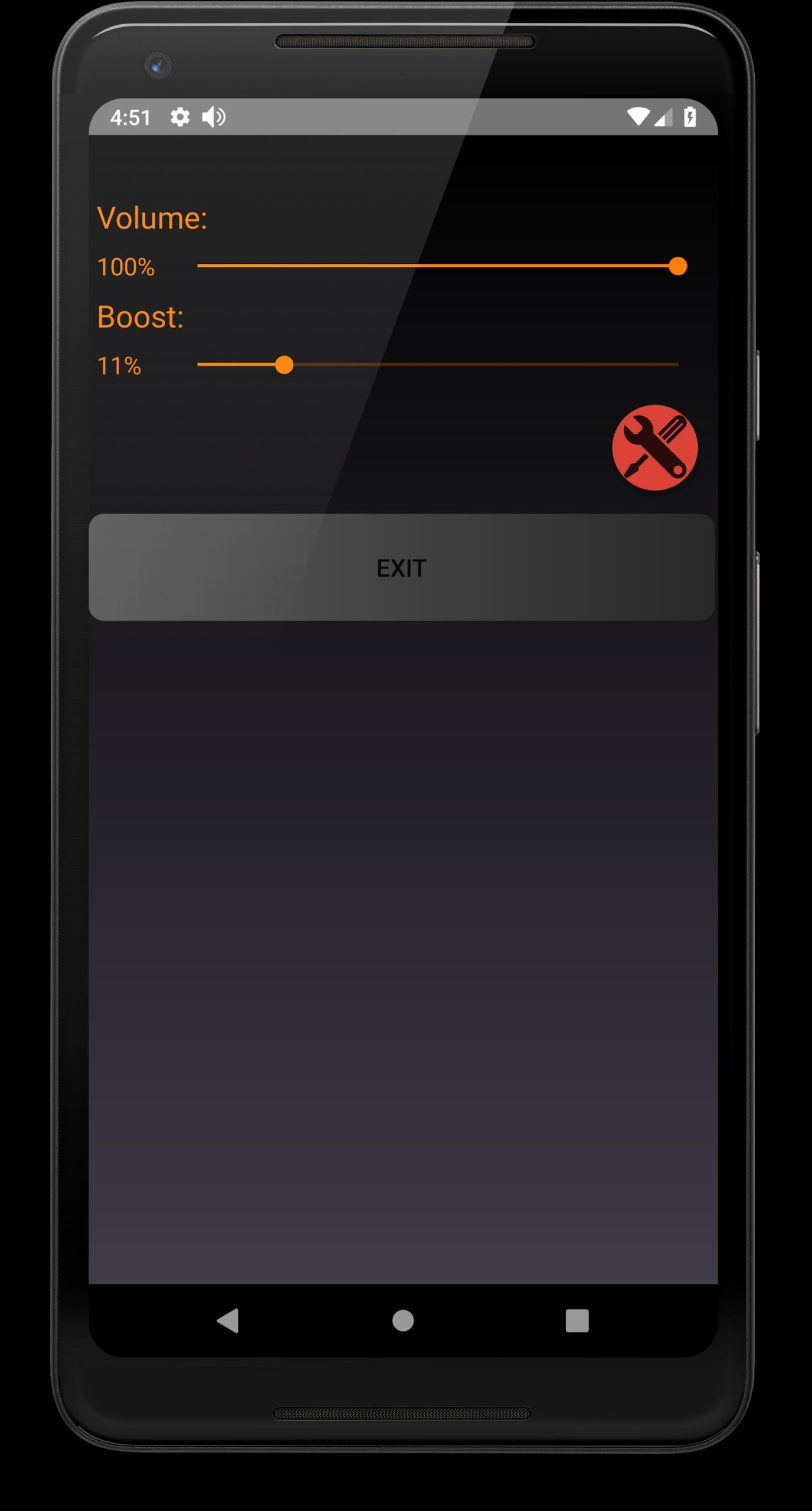 You may also like: 17 Best Apps to Enhance Video Quality on Android & iOS
AmpMe – Speaker Volume Booster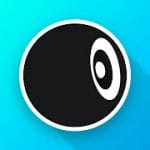 Do you want to turn up the volume of your iPhone speakers, but do not know how to do it? Simply use the AmpMe app, which perfectly fulfills the task.
Not only does the app improve the sound of your music, but it can also synchronize playback with other devices via Bluetooth, so you and your friends can enjoy the same content. The volume is provided by synchronous playback – so if you want a loud party, call more friends.
In AmpMe, you can adjust the order in which music and video are played, forming a full playlist. The developers state that their synchronization technology is the most reliable and high-quality – with the help of their service more than 22 thousand devices were synchronized at a time – imagine how loud the sound was in the room!
Your party can be organized even remotely if you and your friends use AmpMe – even at a distance of thousands of miles, you will listen to the same music.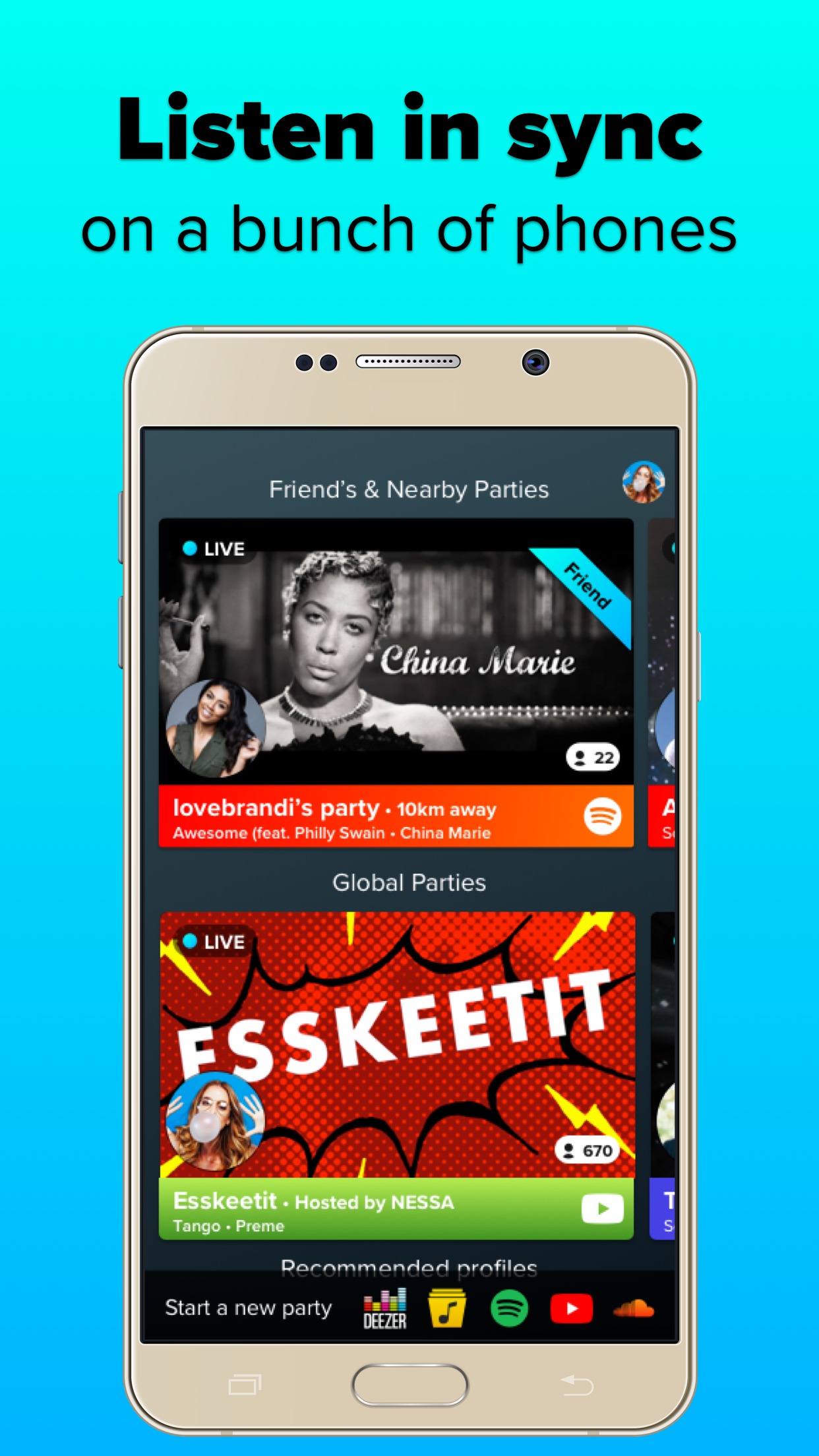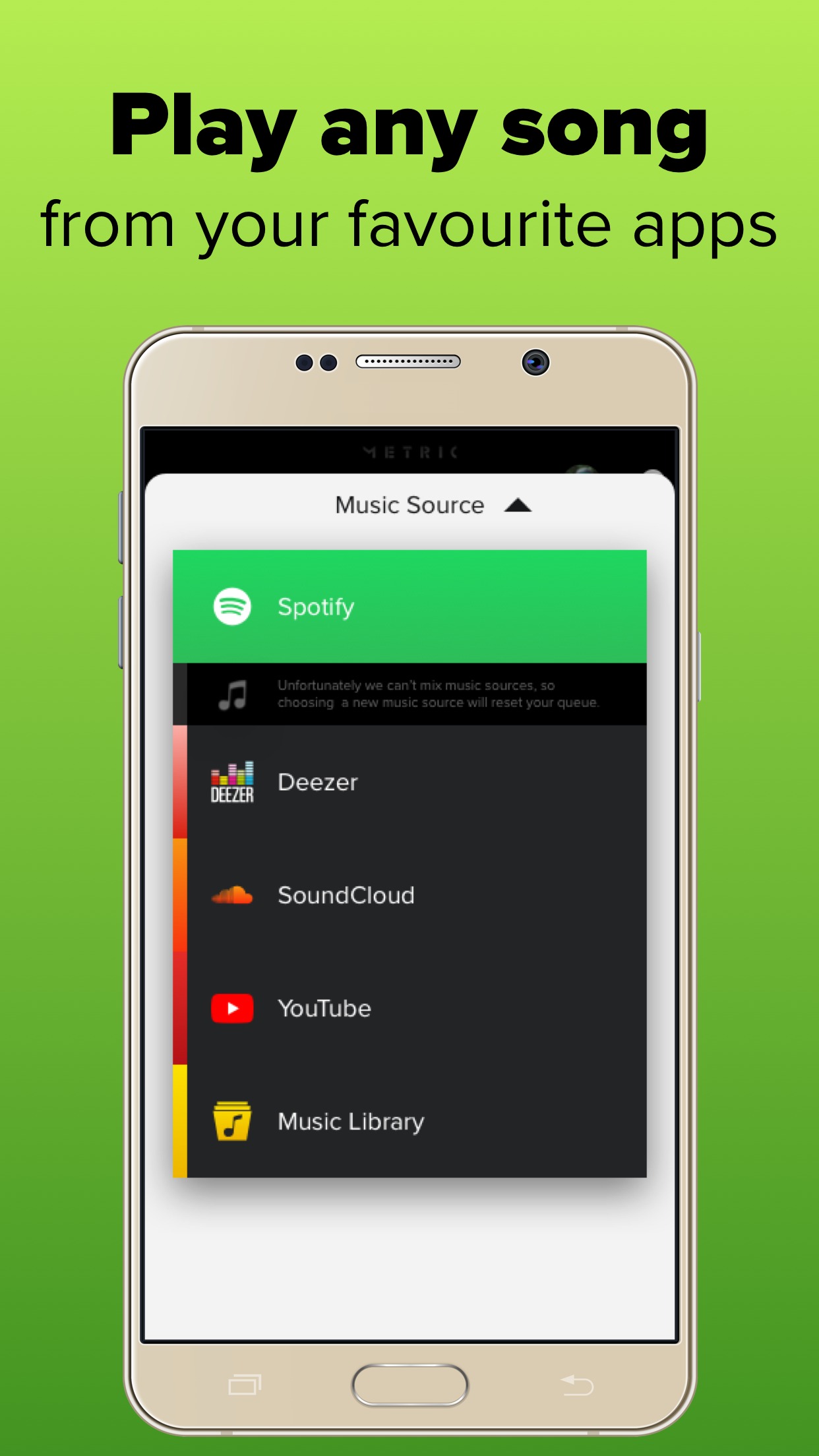 BASS BOOSTER,VOLUME BOOSTER,EQ by IT ForYou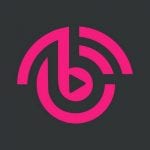 I think you have already seen a tool such as an equalizer in the sound settings. Sometimes it just visually displays the volume of music and sound settings, and sometimes it can give you the ability to adjust the sound yourself.
In the BASS BOOSTER,VOLUME BOOSTER,EQ application you will get such an opportunity – here in the equalizer there are 10 bars to adjust the sound, as well as a separate adaptation of audio for headphones and speakers of your smartphone.
If you want to amplify the sound, you should know that the maximum amplification in this application increases the volume by 3 times – this is really incredible. BASS BOOSTER,VOLUME BOOSTER,EQ is designed to play music, which is why the settings pay attention to the sound parameters.
You can play audio from anywhere – SoundCloud, Google Disk, iTunes, and other services. With BASS BOOSTER, VOLUME BOOSTER, EQ you can forget about noise and interference when listening to music – the application automatically removes them, leaving you only pure sound and notes.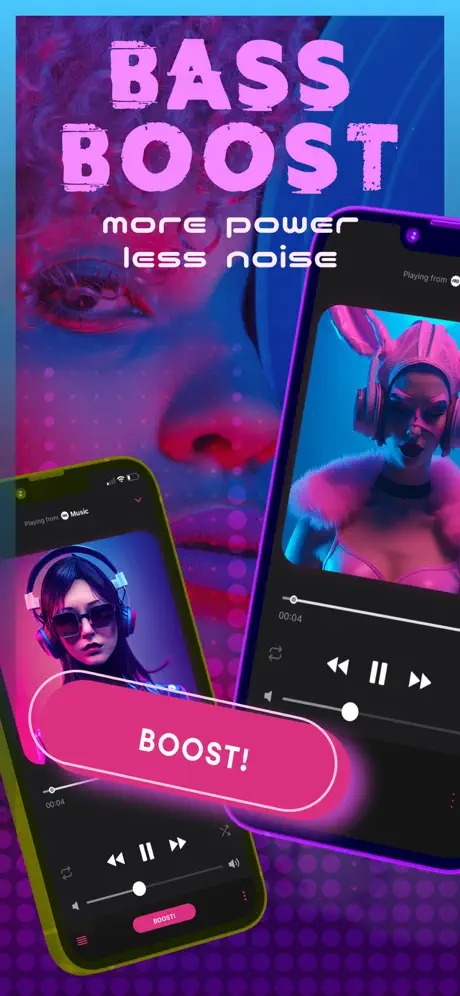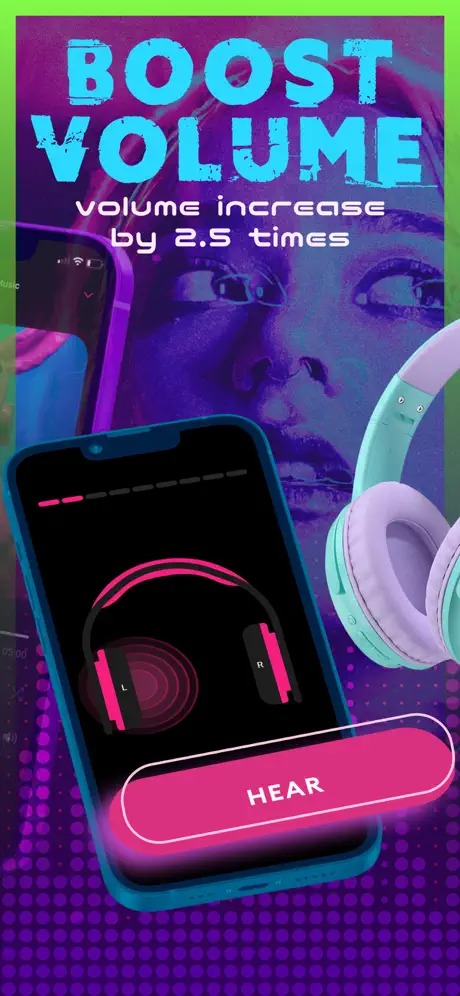 Super Volume Booster -Sound Booster for Android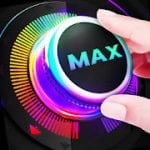 Music, games, videos, and movies – all this contains audio tracks that you listen to for fun. In order to create the right atmosphere while playing a game or watching a series, you need really high quality and loud sound.
Super Volume Booster is a special application, which supports a certain level of sound on your smartphone, and also can enhance it and improve the sound.
The application interface is very interesting and you can set its style by yourself. Super Volume Booster can have pink tones in the design, bright orange colors, or dark and stylish.
With the virtual spinning button, you can increase or decrease the volume of the sound. Note that the Super Volume Booster can work not only with the content played on your smartphone but also the application can increase the volume of calls, alarms, or notifications.
The application will improve your music experience, which will allow you to have more fun with your smartphone.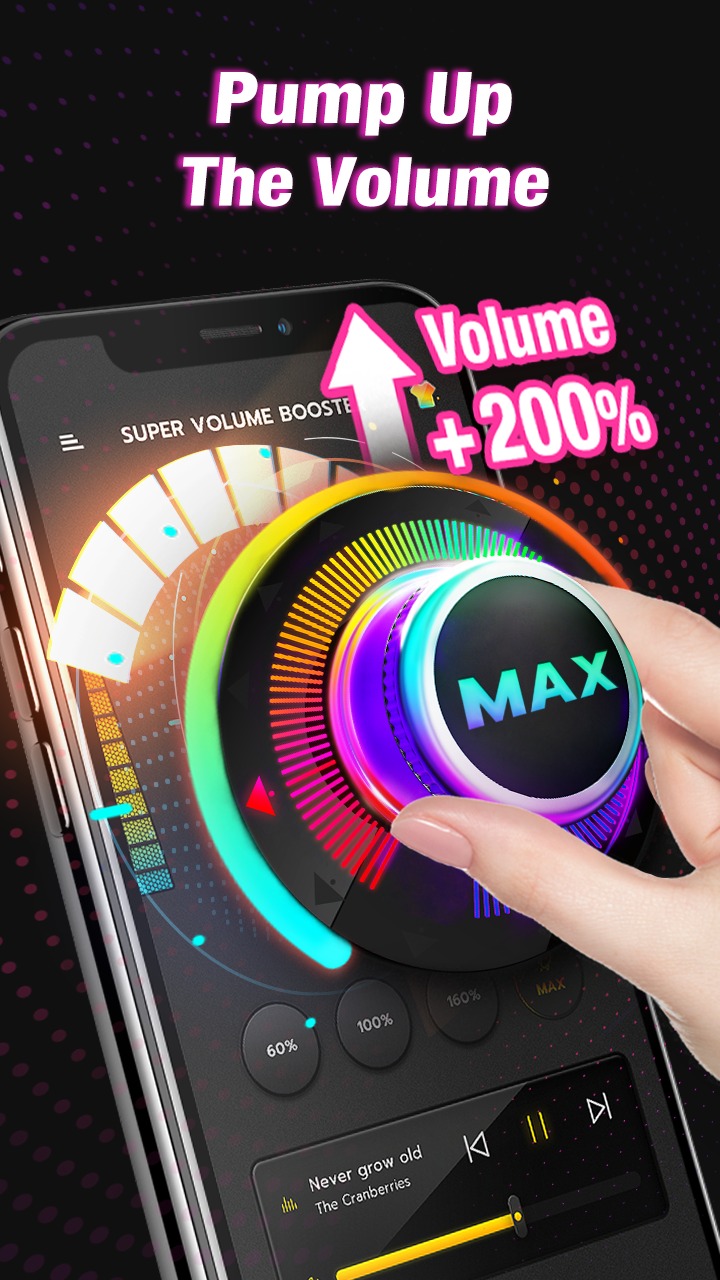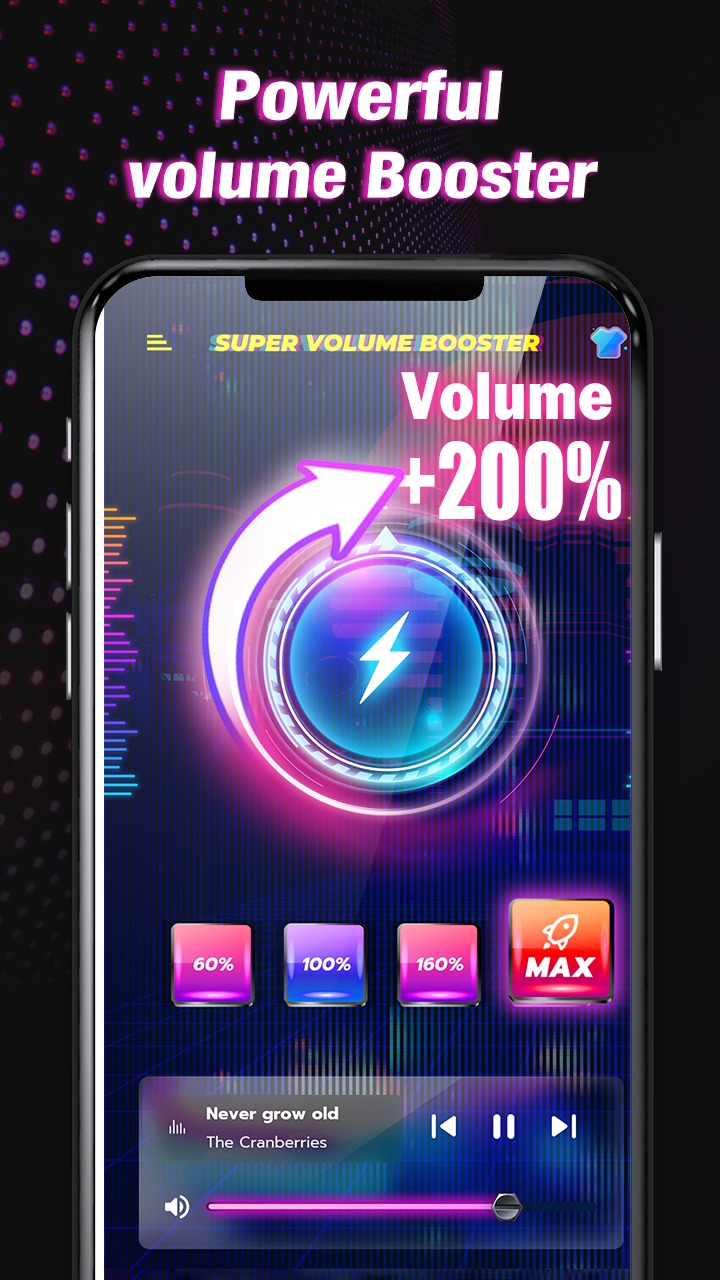 Volume Booster GOODEV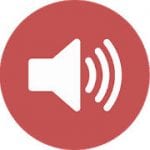 Do you like to listen to audiobooks, but not always happy with their volume? In this case, you can install the Volume Booster GOODEV application and no longer have to worry about it.
It is great for audiobooks, music, and movies that you listen to every day. The main thing is not to turn anything too loud – set the sound level so that you feel comfortable listening. Developers of Volume Booster GOODEV warn that too long listening at a high volume of the device can damage your smartphone speakers.
It should also be noted that the Volume Booster GOODEV is experimental software, so the application may not be suitable for your device. Also, the service can not work with the volume of calls and communications – amplification is only possible for music, movies, or games.
All settings are made in a separate window, where you define the playback volume as a percentage. You can use the Volume Booster GOODEV at any time – just open the application during playback.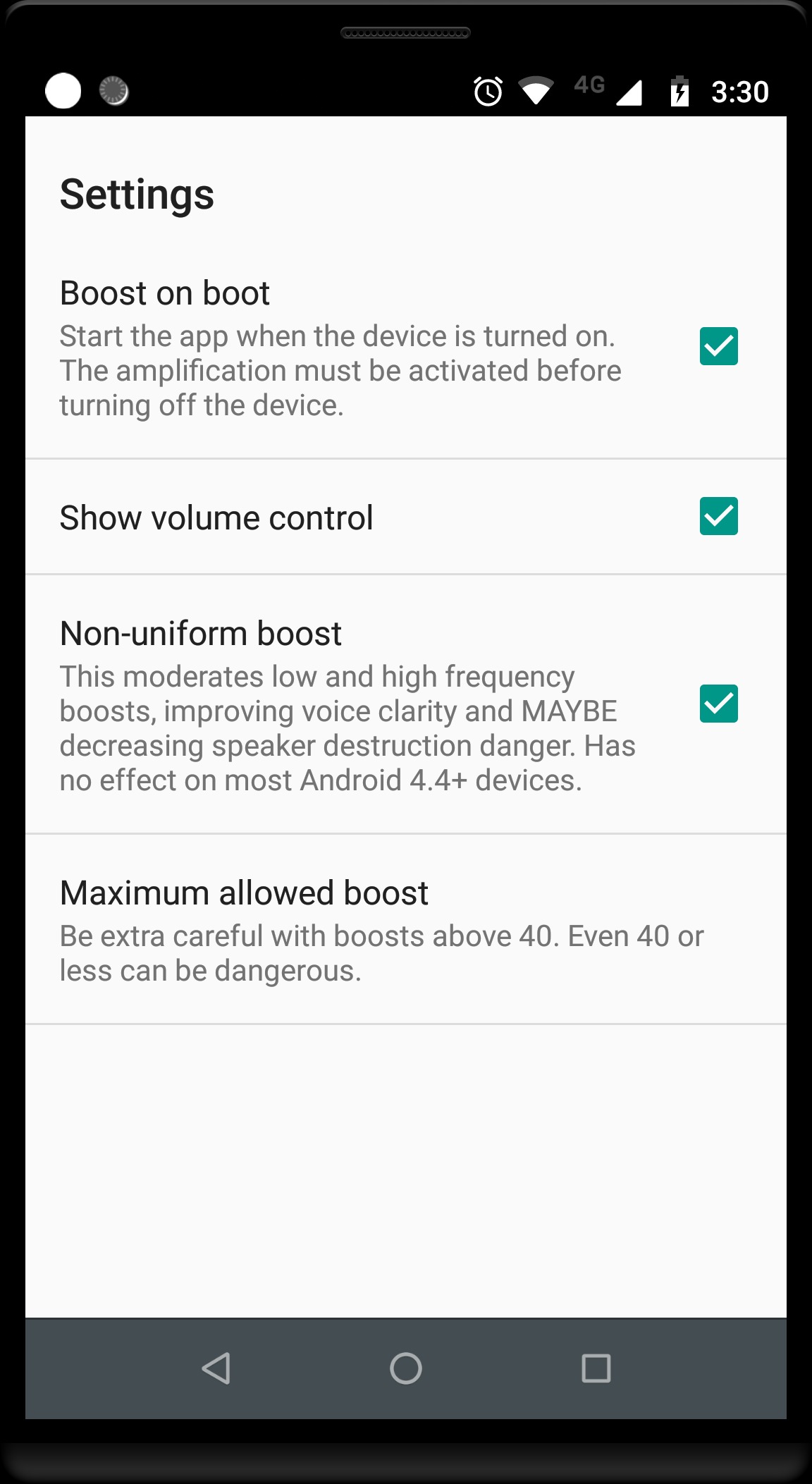 You may also like: 13 Best Volume Control & Booster Apps for Android & iOS
Speaker Boost: Volume Booster & Sound Amplifier 3D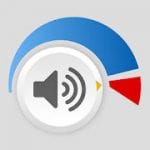 Speaker Boost is a simple and small application so that you can fully control the volume of sound in the speaker. If you notice that the bass in your favorite songs has become less noticeable when playing on your smartphone, it is an obvious sign that it is worth installing this application.
It will be useful to amplify the sound in games, videos, music, and even for voice calls – especially if your conversation partner is too quiet.
Speaker Boost not only amplifies the overall volume of the sound, but also the most discreet and tiny details of the audio tracks. Your speaker does not always play them by default – simply because they are not in the standard audio range.
Speaker Boost increases the volume of sound and music literally by a couple of clicks, and you will feel the effect immediately after the small settings.
It should be noted that if you listen to music in your headphones and use Speaker Boost to the maximum you can damage your hearing system – we recommend you not to set all the settings at full power.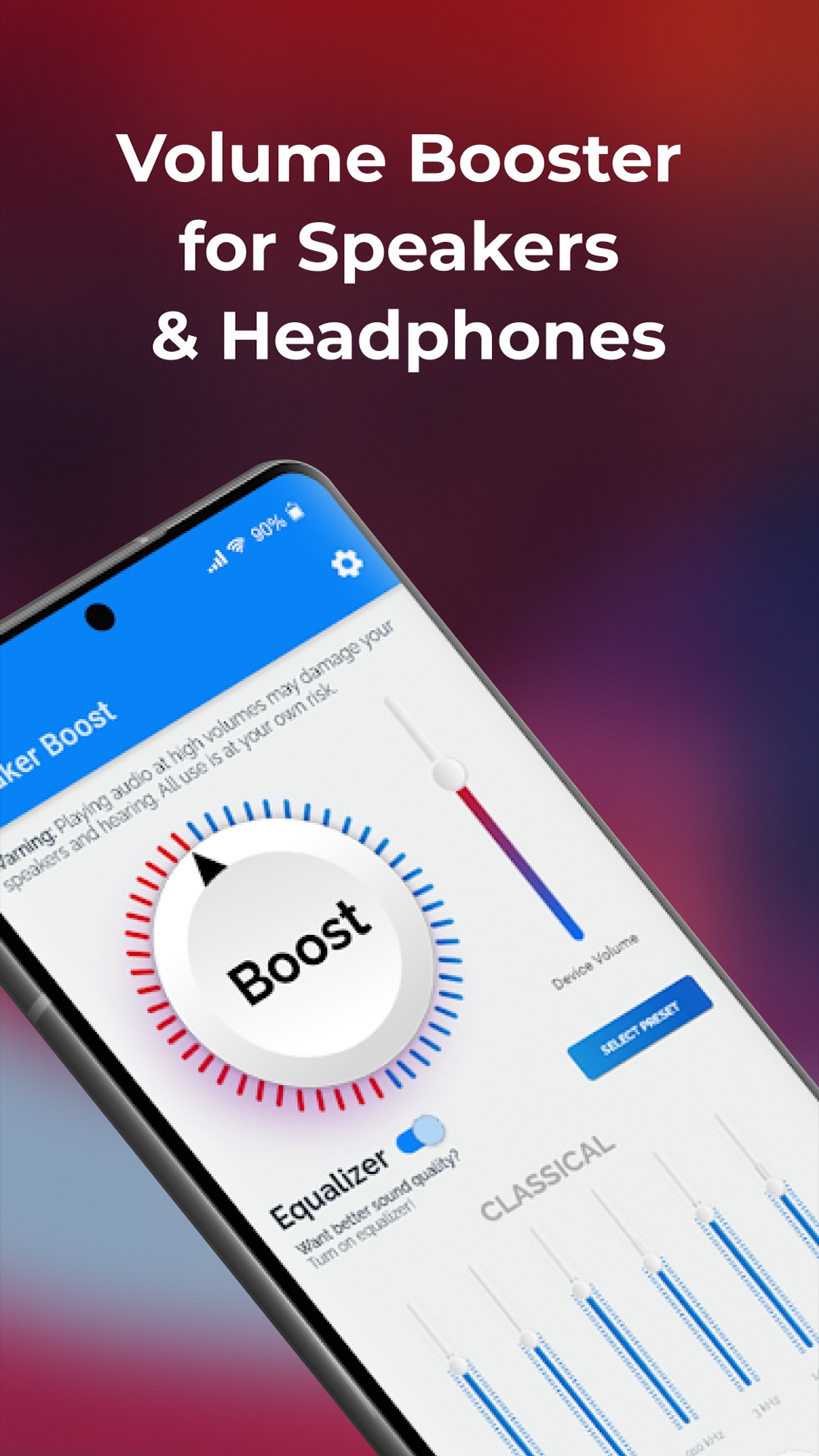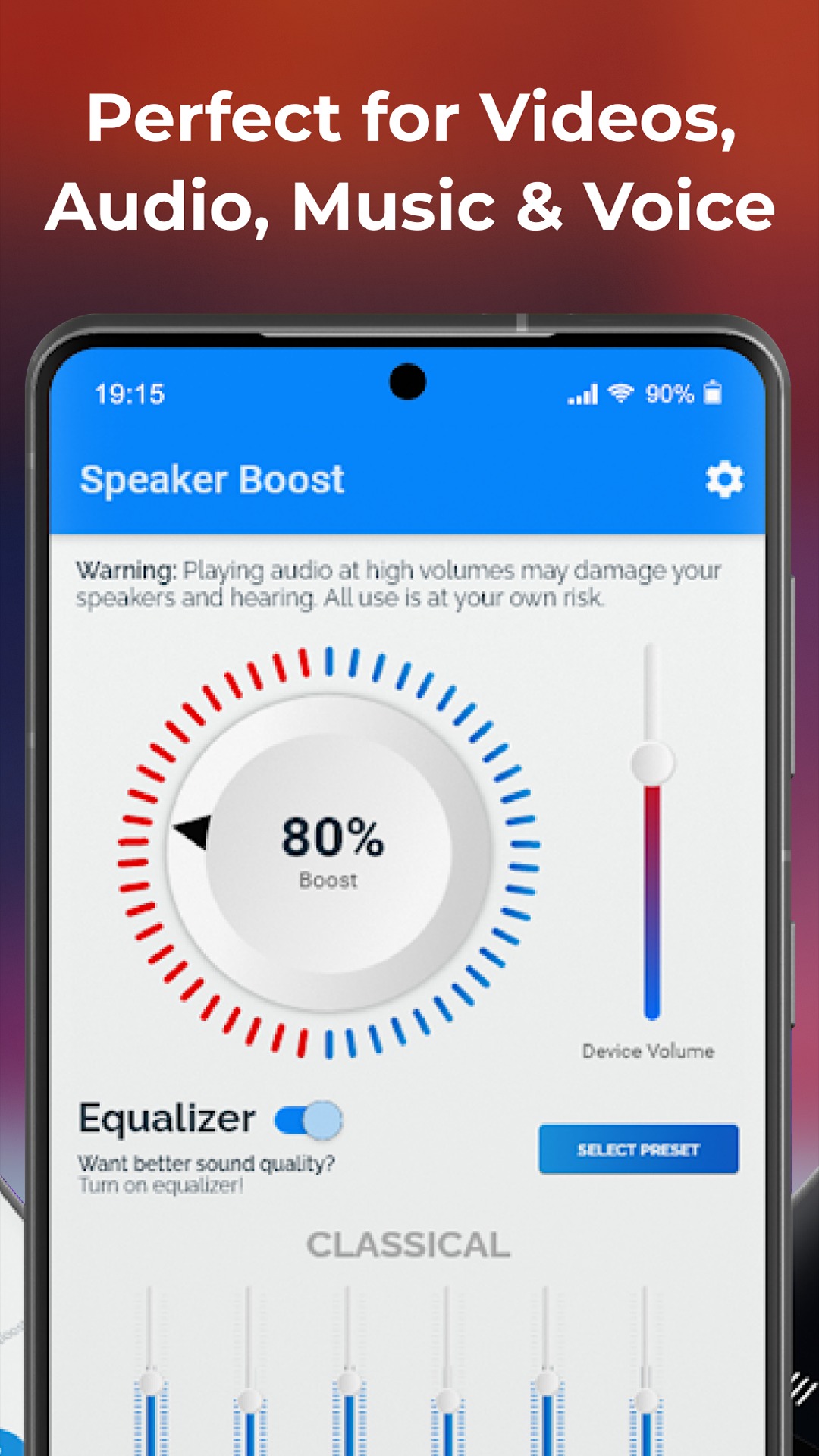 Volume Booster – Sound Booster by Simple Design Ltd.
This is a mobile program in which you can significantly change the volume indicator on your phone. With the app, you will enjoy deafening and high-quality sound, no matter what you do.
Experiment with the sound power with the sliders that can be quickly adjusted with a single swipe of your finger.
The app guarantees high quality of any audio files, thanks to the connected sound meters with tuner effect. You will be able to customize the sound and activate already adjusted settings for all kinds of sounds.
The program offers an awesome amplifier to adjust the bass, which allows you to enjoy the sound without distorting it. Move sliders to listen to content material in extra units or to radio speech straight from your gadget's microphone.
Customize the sounds for your alarm clock to make it more audible. Take advantage of the ringtone amplifier feature and other useful settings of the app. Control the current volume level thanks to handy graphs.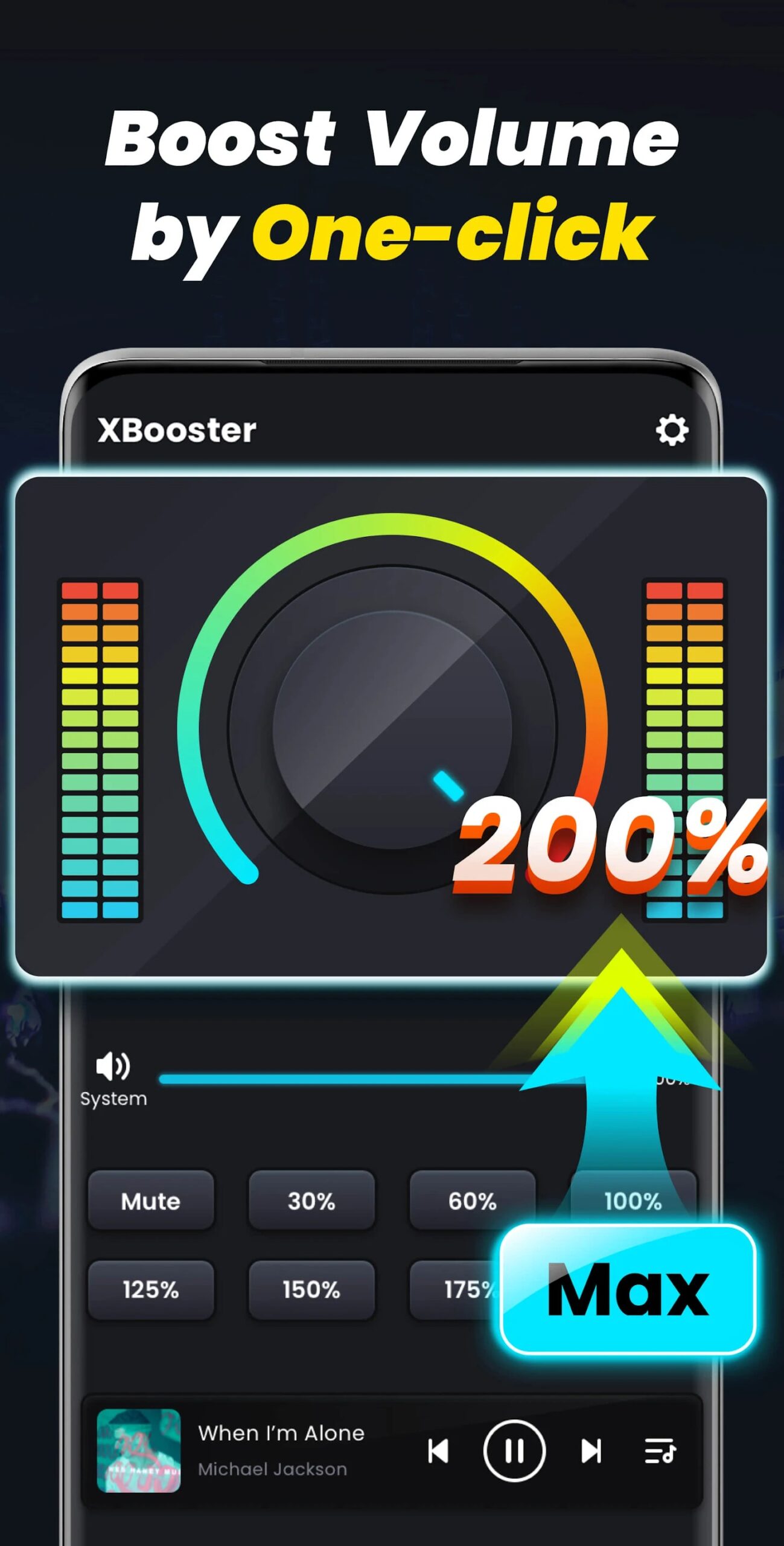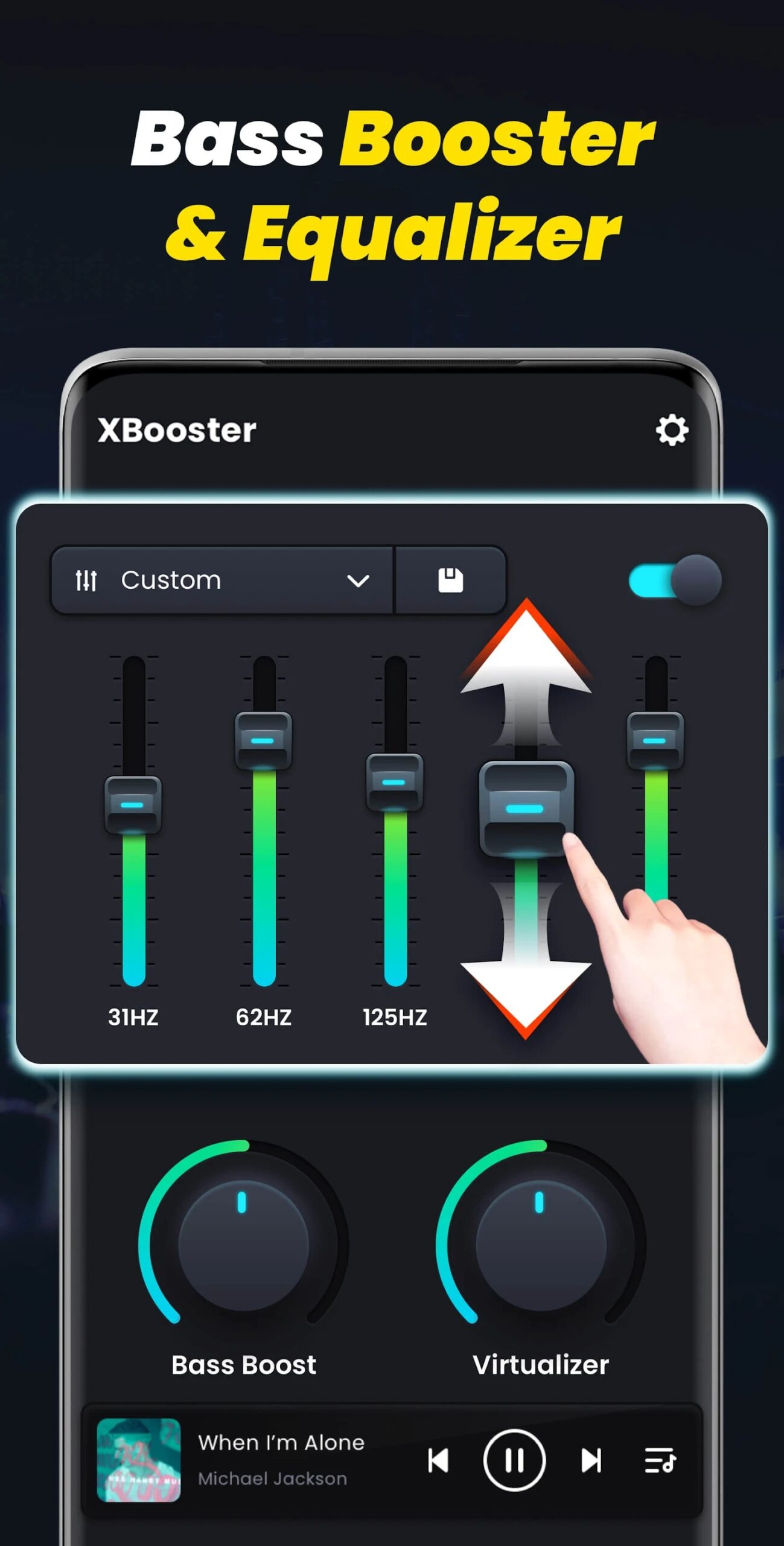 Volume Booster Pro by Music Hero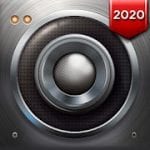 Volume Booster Pro is a great amplification application that gives you full control over the speakers in your smartphone. Graphically, the application is stylized as a speaker or DJ set, which in percentage terms represent the strength of sound.
With just one key you can increase the sound of your smartphone a lot, without using additional speakers. Volume Booster Pro helps you control all the sounds your smartphone and its applications make.
Since the settings on your smartphones do not allow you to fully adjust the intensity of the sound for different parameters – for example, alarm, ringing, and music – you can do it in Volume Booster Pro.
If you think that all these settings are too high and the sound has become incredibly loud, you can restore the original settings of your smartphone with a single click.
Volume Booster Pro can also be switched to silent mode – this is what you should do when you go to bed or at work. The volume will be automatically equal to 0, and nothing will bother you.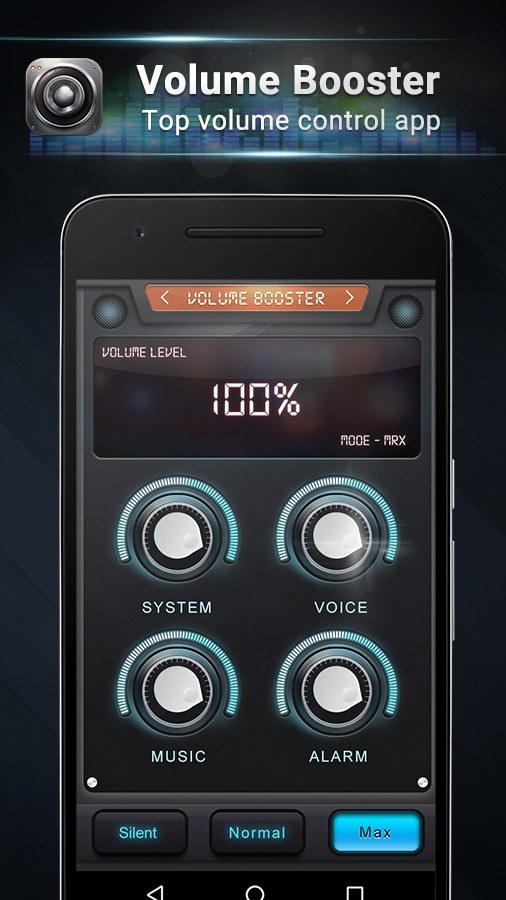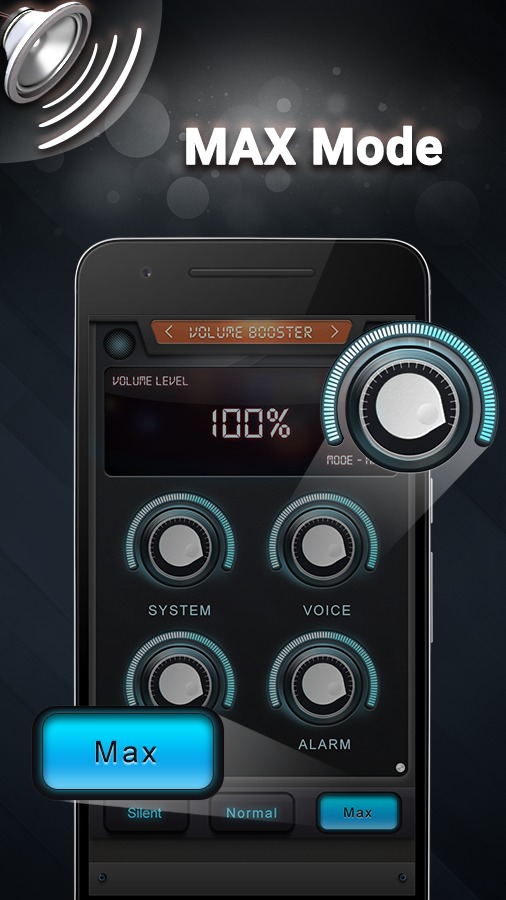 Loudly – Louder Volume Amplifier & Speaker Booster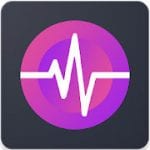 Tired of a weak sound? Can't enjoy your favorite song to the fullest? Loudly will help you turn up the volume – you don't have to strain your ears to listen to the words of a song.
Your phone can really get louder, but you will need to install the application. In it you will be able to control the settings of different audio frequencies – for example, the low frequencies significantly increase the volume of video and show.
Loudly is a UI/UX free volume amplifier. You can adjust the volume of notifications, music, and even the alarm clock because everything is done in one application in a few clicks.
It should be noted that there is a huge amount of advertising in Loudly, which may not please some users.
Unfortunately, to disable it, you will need to pay a small sum to the developers – something like a subscription. However, if you do not want to pay, you can use Loudly freely – but that will involve viewing advertising banners and ads.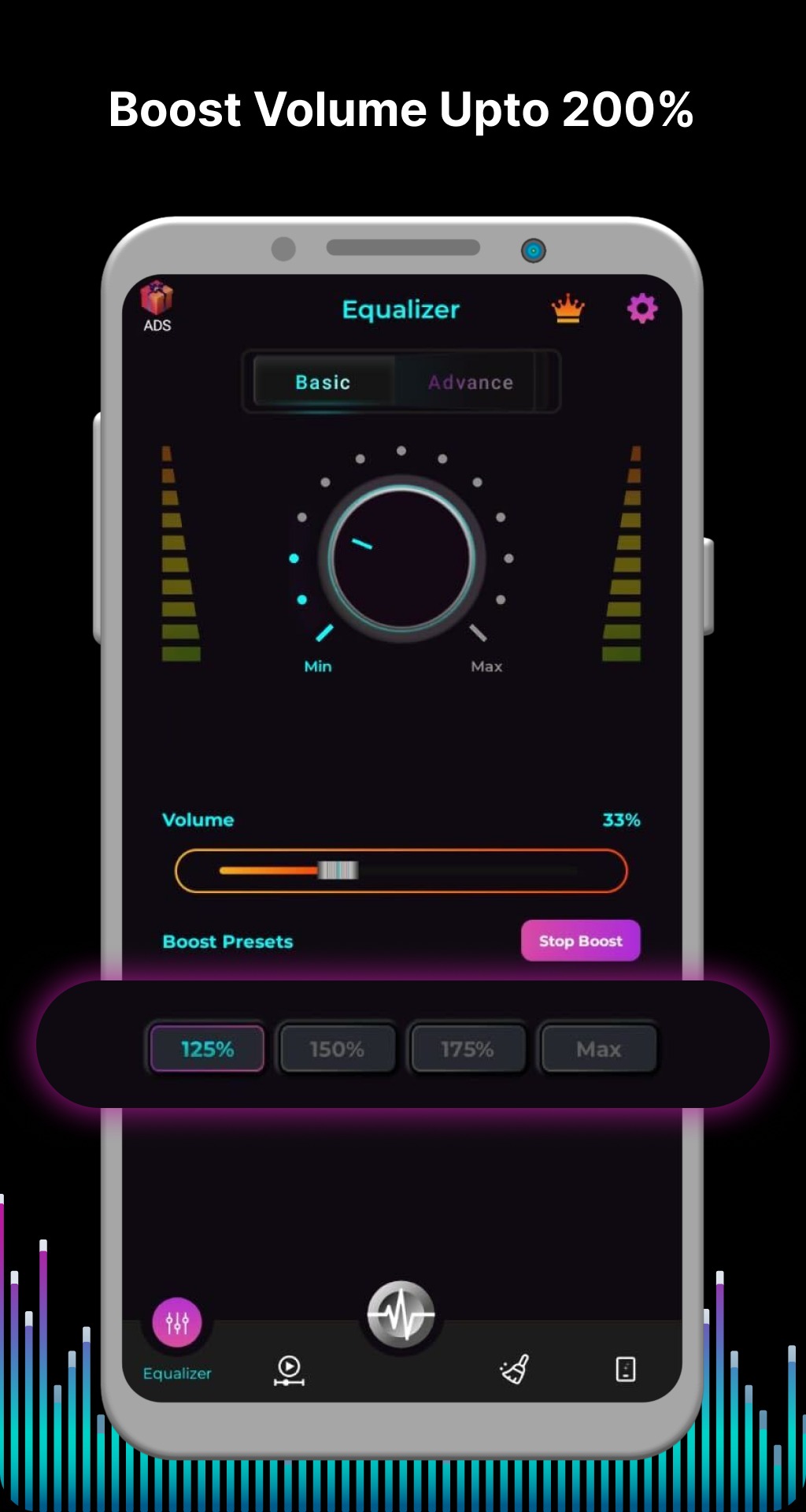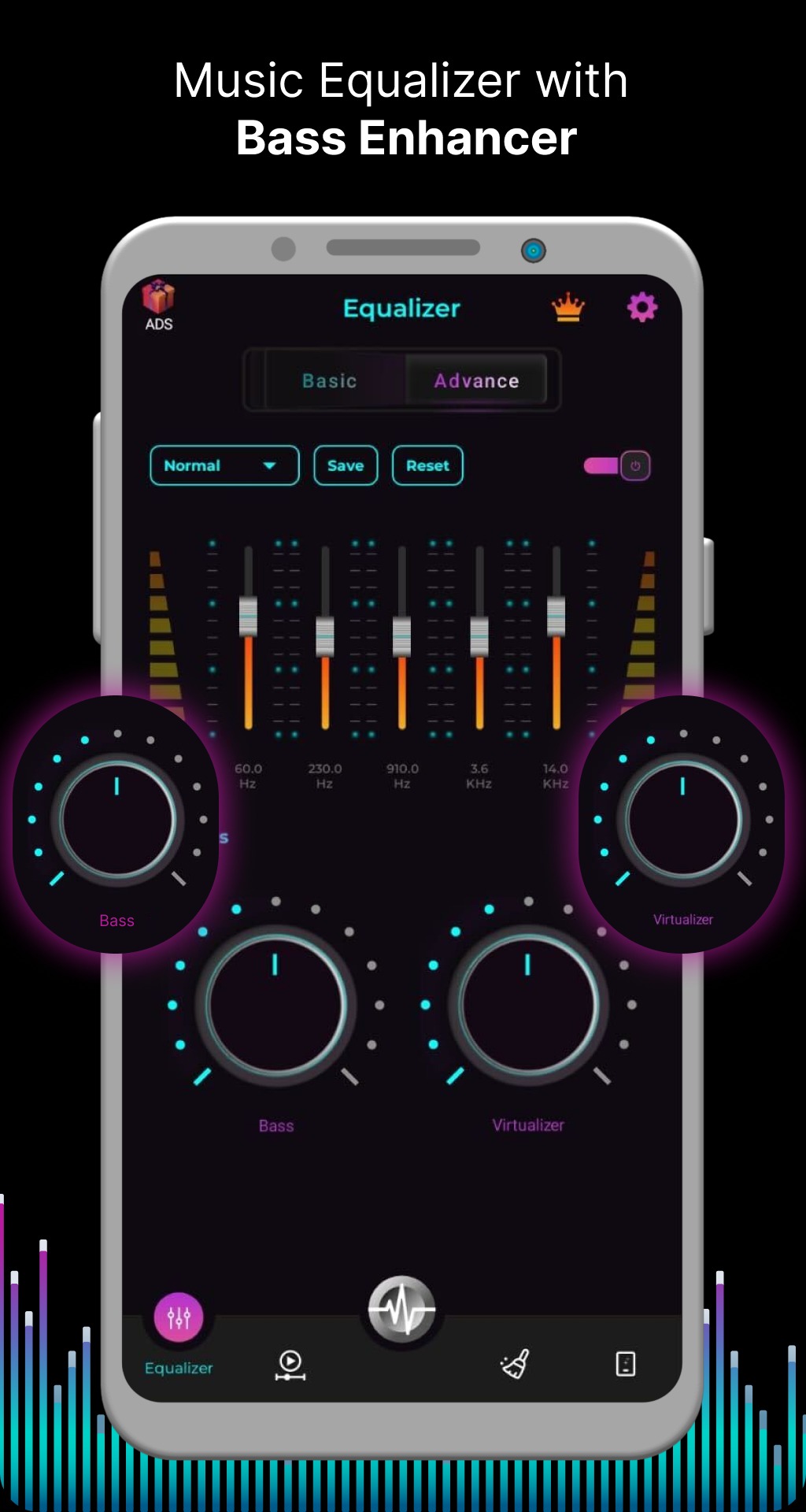 You may also like: 16 Best Bass Booster Apps for Android & iOS
Volume Booster – Speaker Booster & Sound Booster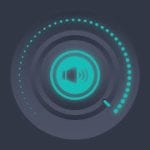 Stylish and beautiful Volume Booster application is designed to increase the volume of sound in the speakers and headphones of your smartphone. You do not need to buy a special device or a new smartphone in order to better hear the audio – the application will help you.
All sounds of the device will become much louder, and you can set the gain level yourself. The app offers you 2 settings – volume and gain. You can adjust the volume and gain with the virtual mixers.
A dark theme harmonizes perfectly with the rest of the application interface. You will feel like a DJ who sets the settings before the party. All these indicators are set very simply – Volume Booster has an excellent and friendly user interface.
For simplicity, users are encouraged to amplify music as a percentage – from 30% to 180%, and perhaps even higher – if your device allows it. However, the recommended amplification is not more than 150%, otherwise, you can easily damage your smartphone speakers.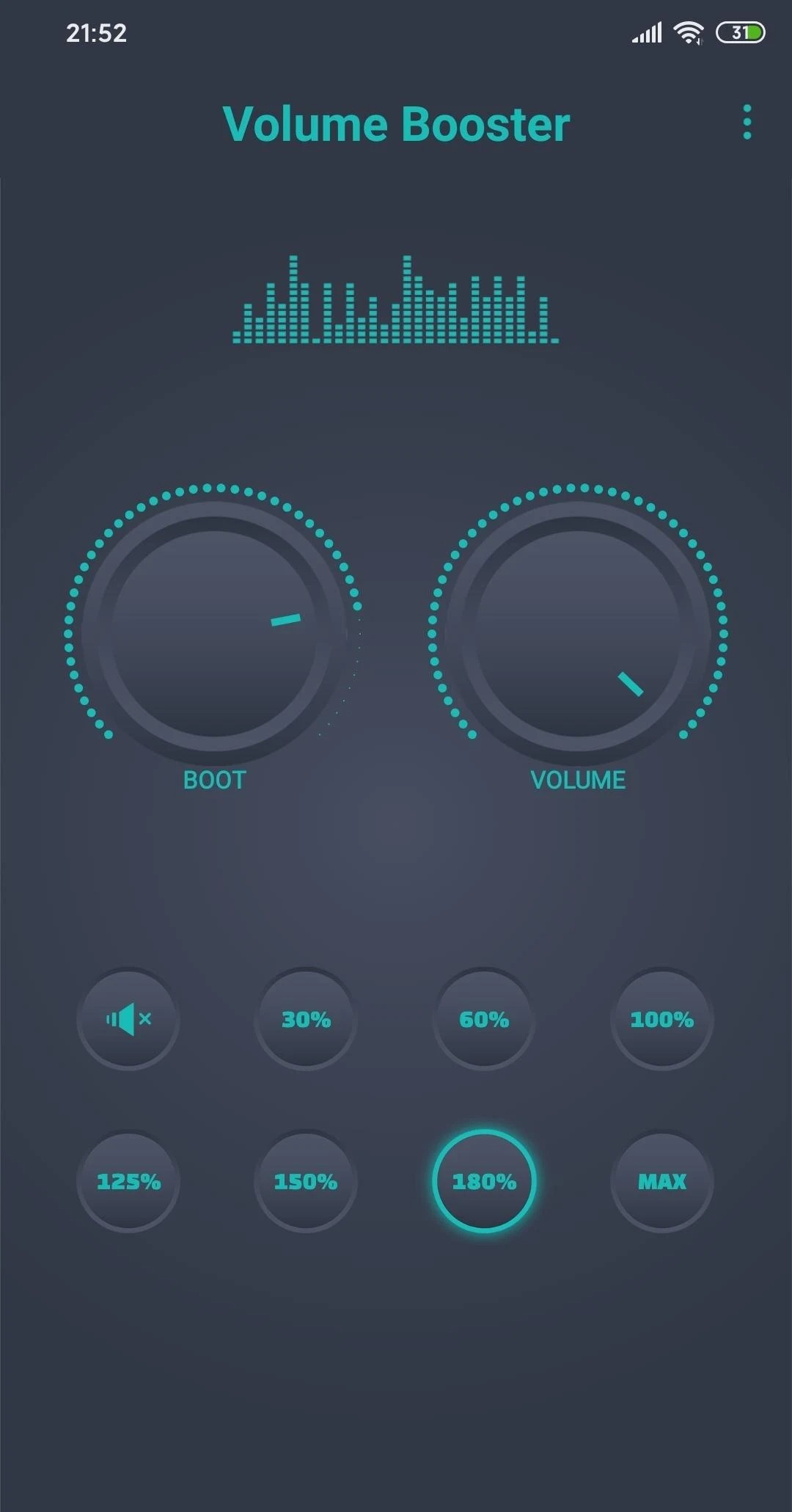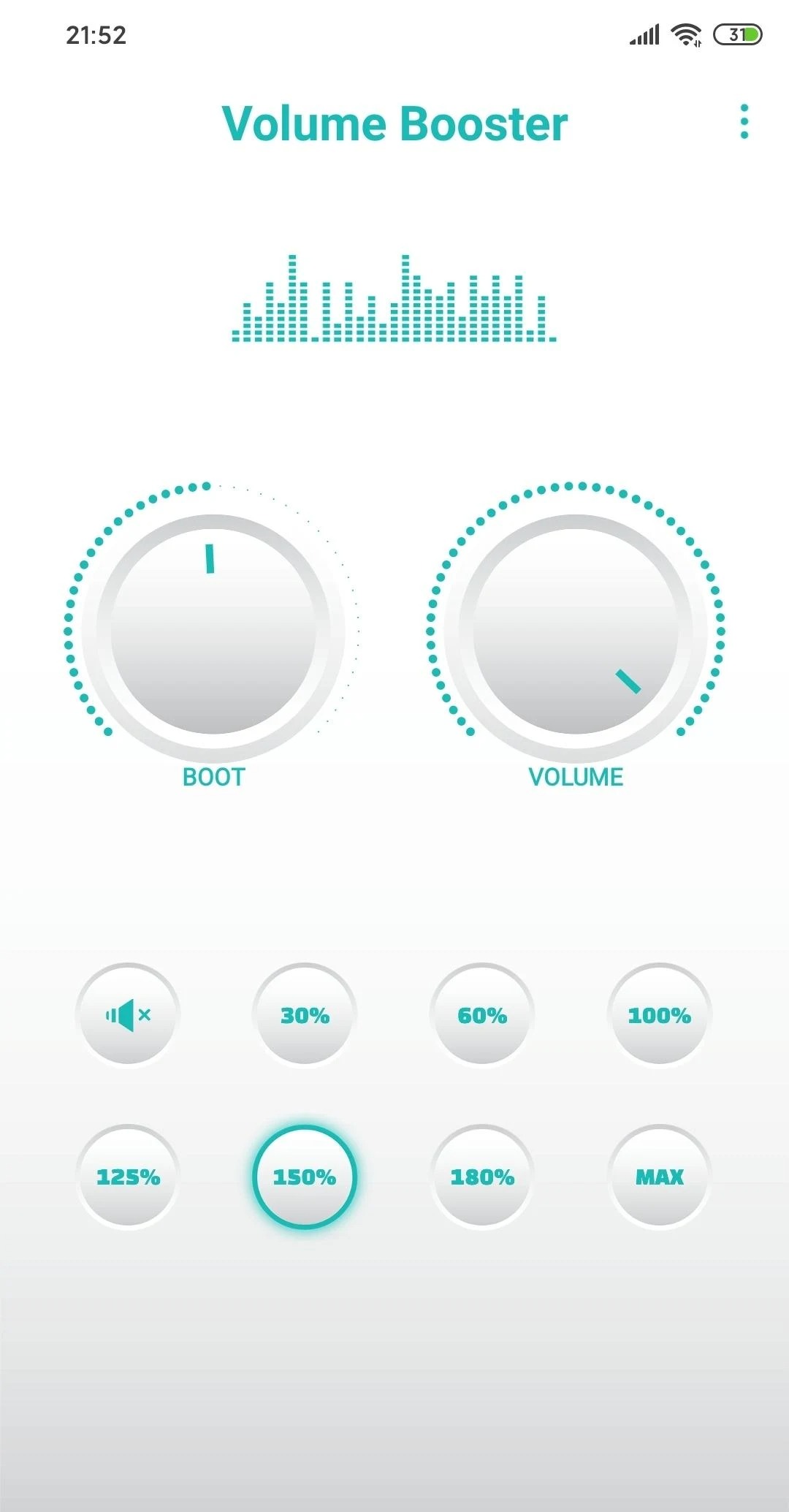 Often, users are wondering if any application can really improve the sound of their smartphone. It's worth noting that different volume boost applications work differently and not every one of them can fit your situation.
As a rule, smartphones in the medium price range rarely have outstanding sound quality, so in any case, the sound enhancement will not be superfluous.
The reasons for such sounding may be different – even depending on the way you play it and the music player. If you are already tired of listening to a bad sound or would like to check if such services really work, we suggest you choose one of the applications we told you about right now. We hope that our article was useful to you!