If you've ever searched for any video content on the Internet you've probably come across an MKV file.
MKV is a multimedia format that combines video, audio, and subtitles into a single file. And despite all of its advantages, there's a trick about this type of file – you may have difficulties playing it especially on mobile devices.
Luckily for you, there are lots of MKV player apps for Android and iOS that empower you to run vids in MKV and other popular formats. Plus, these apps cover high-quality vids and allow you to adjust the color correction and audio details.
In case you're into live TV, check out these free live TV apps.
Here's the list of the best apps in the category you should try. Take a look!
KMPlayer – All Video Player & Music Player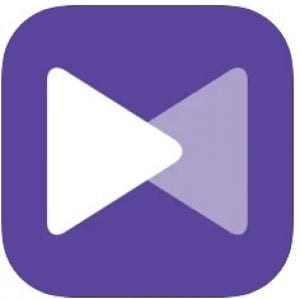 Let's start with an app called KMPlayer. This is a playback tool that empowers you to play the vids in all the formats you want.
Along with the wide range of covered formats, this app comes with lots of other useful tools. For instance, the app permits you to watch the vids in 4k, 8k, and even full HD if needed. Therewith, the vid will automatically be zoomed in to match the screen resolution of your device. In case you'll decide to re-zoom the vid you get to easily cope with that.
Speaking of zooming, you may also randomly zoom your vids in and out to look closer on any part of your screen. You may also play with the color correcting settings if needed and even invert it (for whatever reasons). Frankly speaking, every little detail in this app may be customized — there's an equalizer for the music, detailed subtitle settings, and speed control.
Besides, you get to set the popup windows for other apps. Another cool thing about this playback tool is the bookmark option. It allows you to pause the vid whenever you want and come back to the same spot after a while. In case you'd like to watch some vid on your TV this app also supports a Chromecast.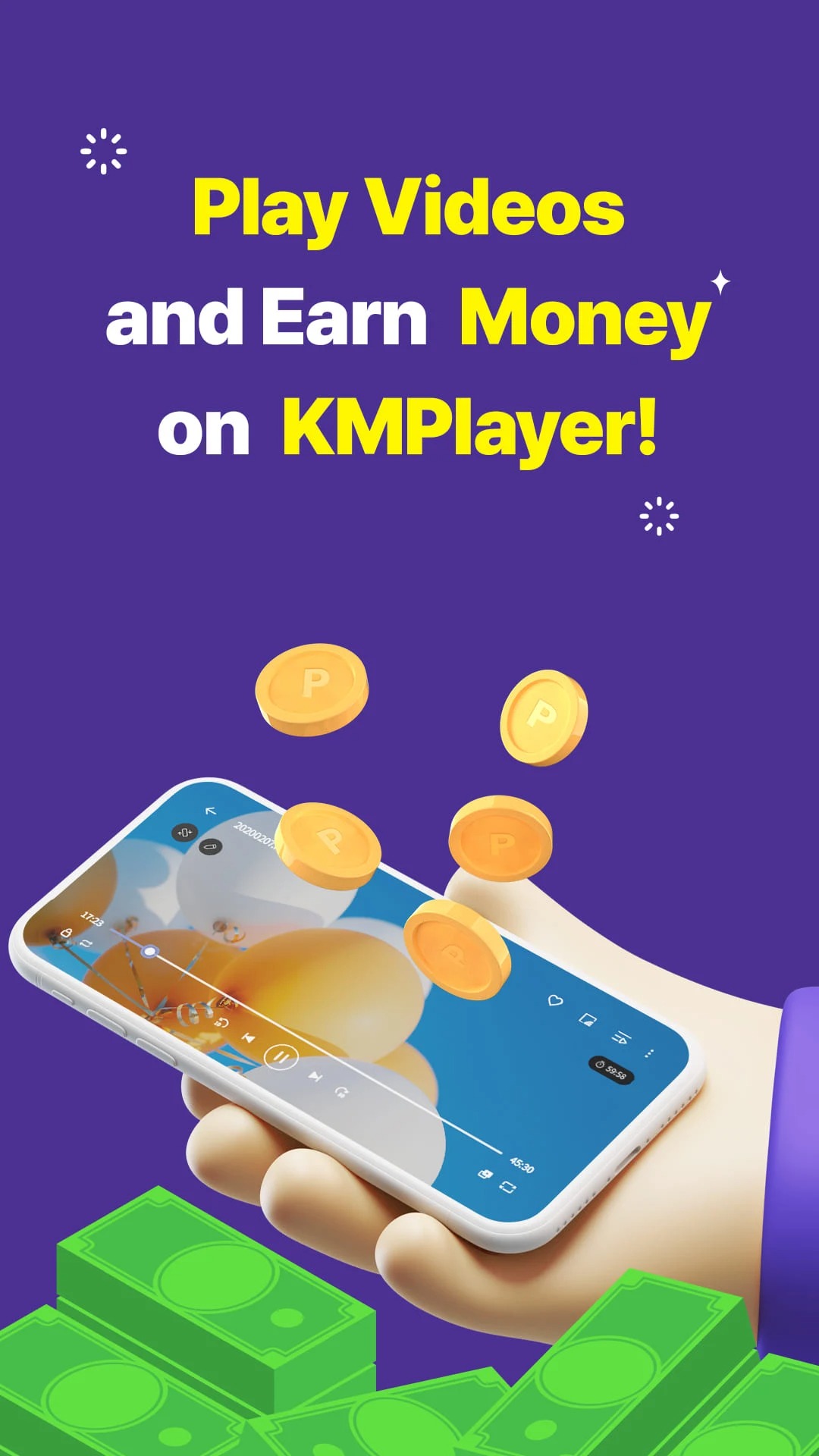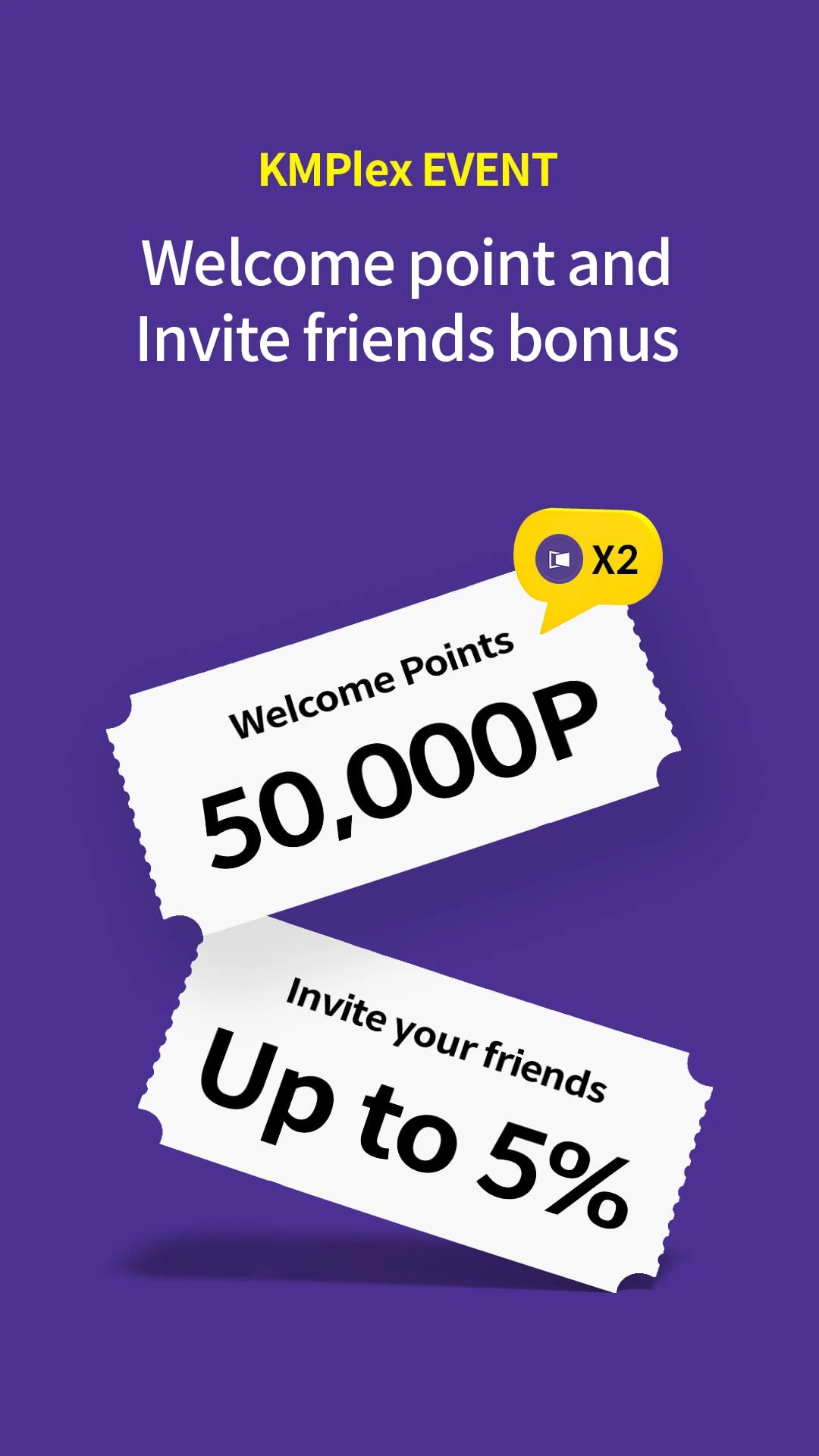 You may also like: 11 Free Chromecast apps for Android & iOS
VLC for Mobil‪e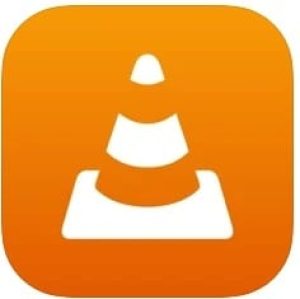 VLC for Mobile is another app that grants you to play vids in multiple formats including the MKV.
This is a full-on video and audio player that covers all the tools you normally have on your laptop. Thus, there're color correction settings, an equalizer to optimize the music, and lots of other fun stuff. The app also supports the vids with subtitles and you can adjust the size, the fonts, and the placement of it.
As for the video formats, the app covers more than 10 of the most popular ones. Therewith, all the codecs are included in the original app so you won't need to make any extra downloads. Of course, you may optimize the resolution settings as well — there's a basic auto mode but you can adjust it all by yourself.
The app also comes with a media library so you can view all the vids you may potentially play right from the app. It's also possible to adjust the list of apps that may appear as pop-ups while you're watching something. And the greatest news is — the app is made by volunteers so it has no ads and tools you may need to pay for.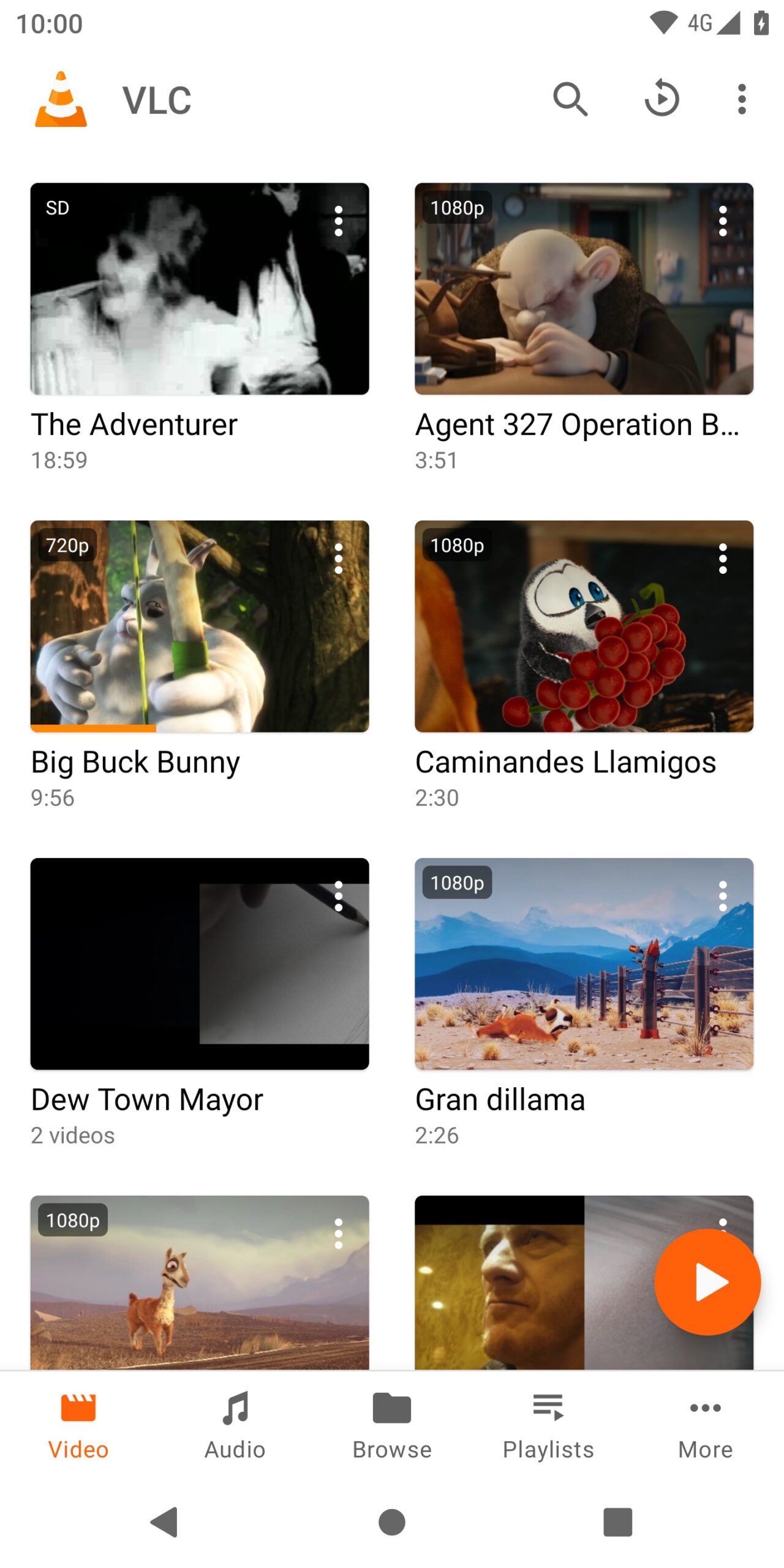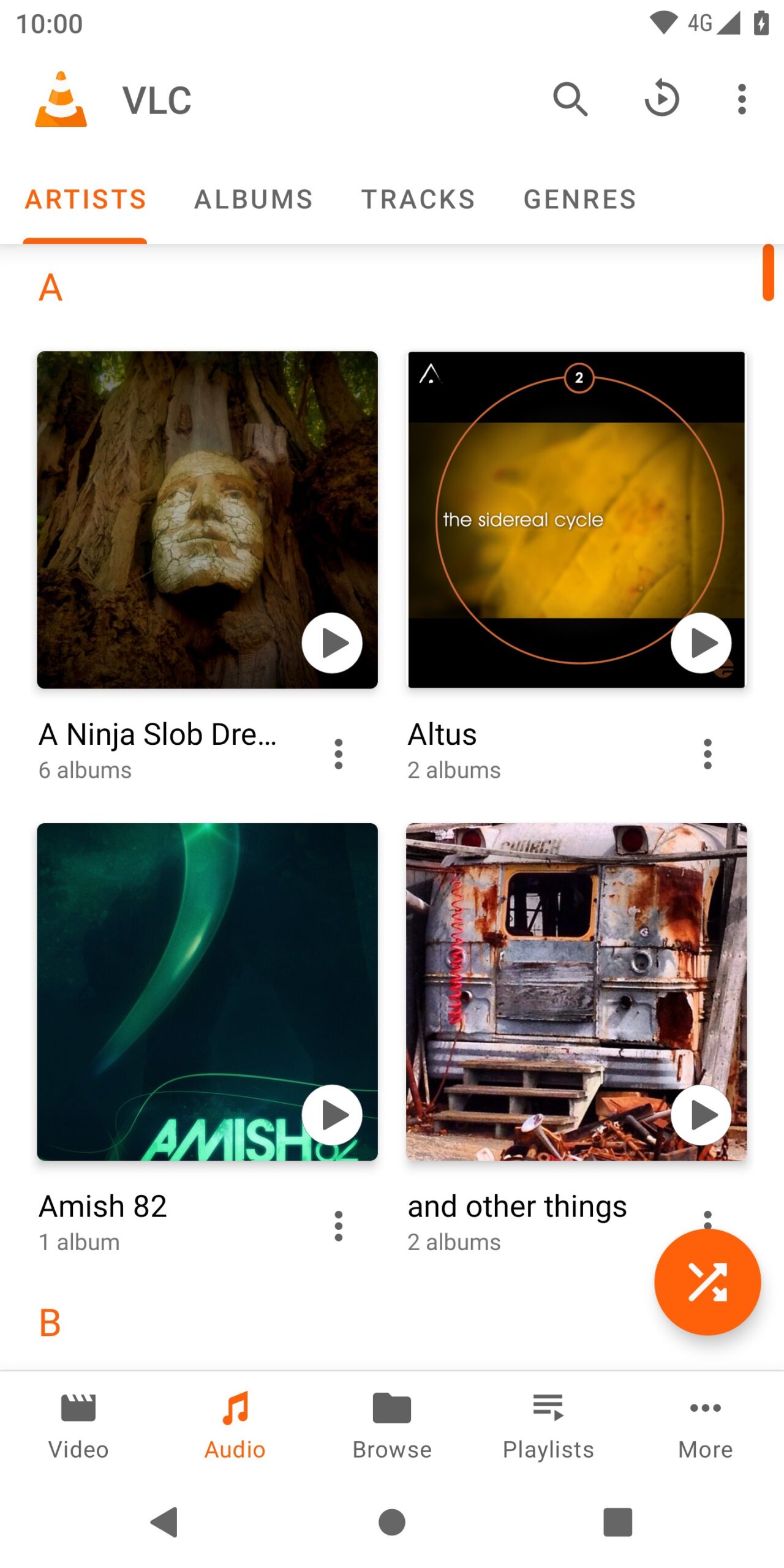 PlayerXtreme Media Player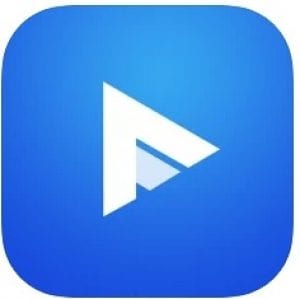 PlayerXtreme Media Player is a popular playback tool that covers various video and audio formats.
The main goal of this app is the number of formats it supports — there are literally dozens of those. Therefore, you can be sure you'll be able to run any vid you like with no conversion needed. Plus, the app makes sure you can watch all the newest movies in their best quality — from 1080p to 4K and Full HD! The same goes for the sound so no worries about that.
And to avoid any extra actions that may distract you from watching a movie, the app will automatically alter the resolution settings to match your screen. However, if you'd like to change something you can adjust the settings all by yourself. The app also supports subtitles and you can change its size, font, and placement as well.
Besides, as this is a cross-platform app, you get to stream the vids directly from your PC. You also get to transfer any files in between your devices. Therewith, there are no storage limits — you can transfer and store as many audios and video files as you need. Plus, you may set the screen rotations according to your preferences.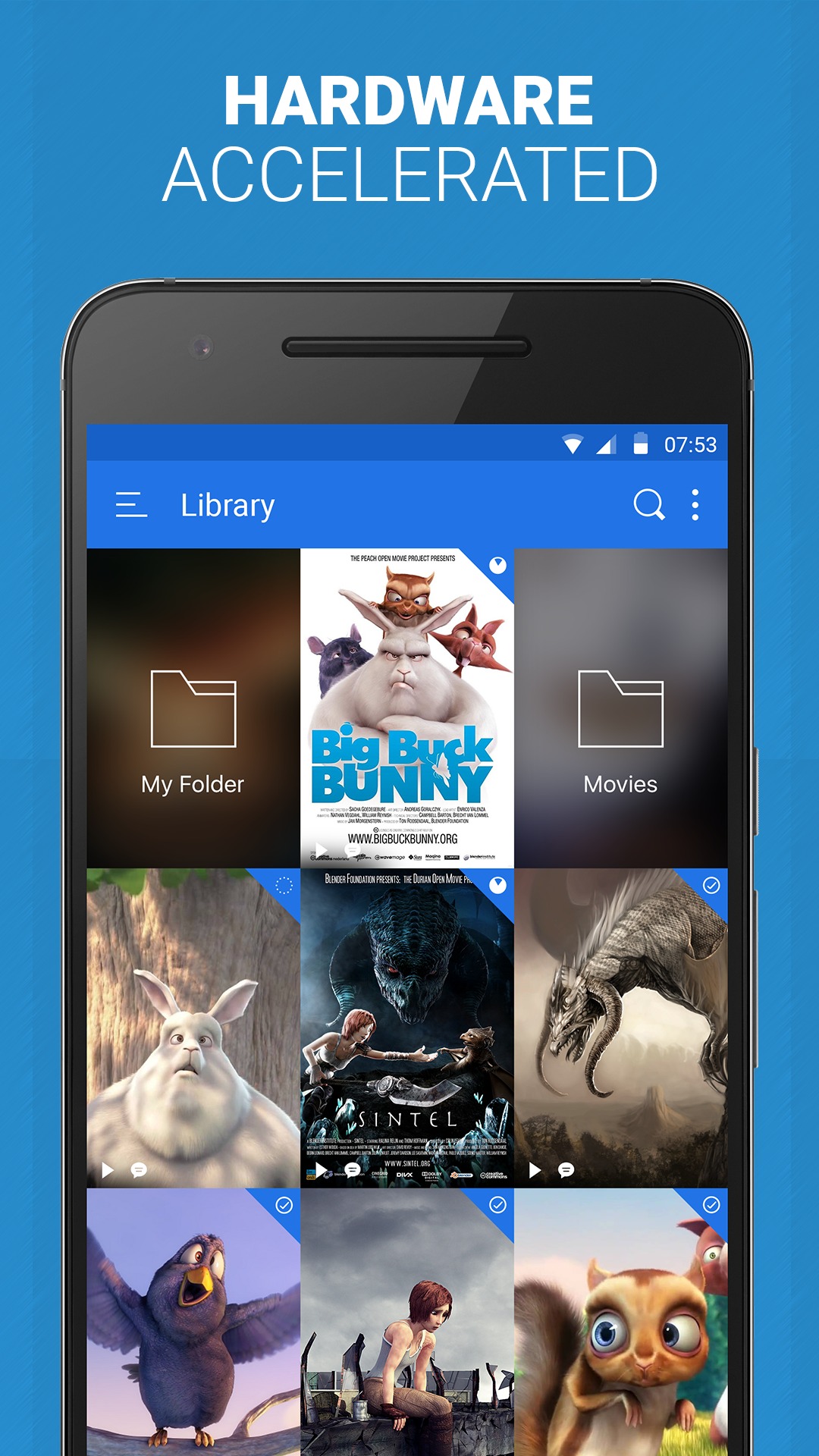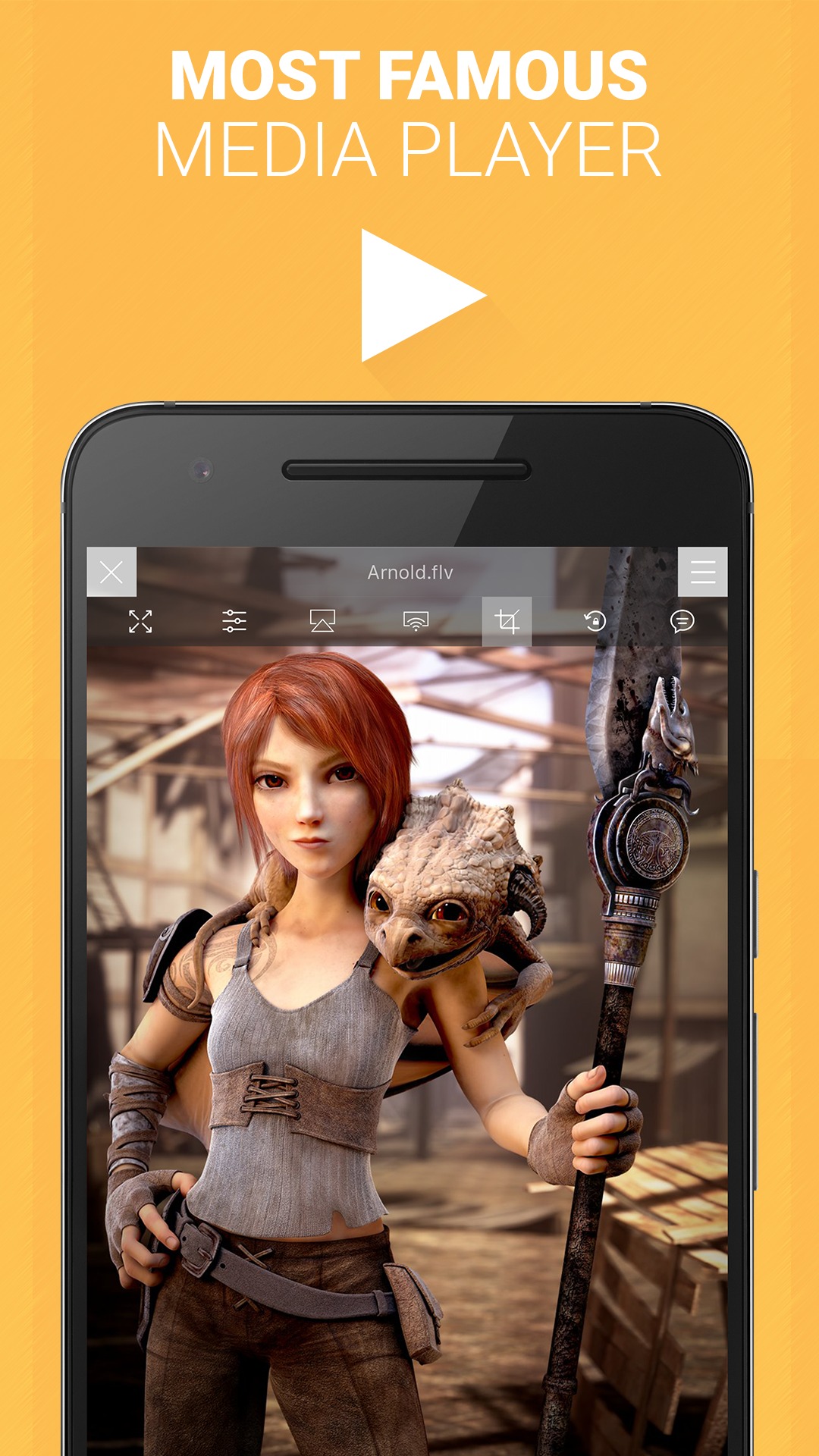 FX Player – video player, converter, downloader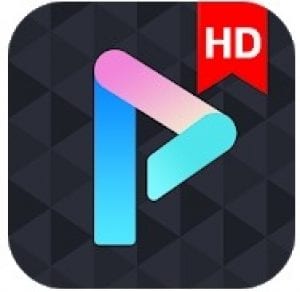 FX Player is another media playback tool that empowers you to watch any sorts of vids on your mobile.
In the first place, the range of formats covered by this app is quite impressive — there dozens of video formats, and audio and video codecs. Herewith, the app covers HQ playback — from 1080p to 4k and Blu-ray. Plus, the app covers subtitles in multiple languages including the automatic ones. You may even set the size and the placement of the subtitles if needed.
Along with that, the app has an auto zooming tool that optimizes the size of the vids according to the resolution of your screen. But if you'll want to eat the size by yourself you can easily do that. You may also mirror the vid and play with its color correction. The same goes for the music- there's a built-in equalizer that empowers you to adjust audio details.
The app also has a preview tool that enables you to check the video before opening it (quite comfy when you're looking for a specific episode or something). Plus, you may set the pop-up tool and the screen rotation. As for file management, the app detects all the files it can run from your device and an SD card.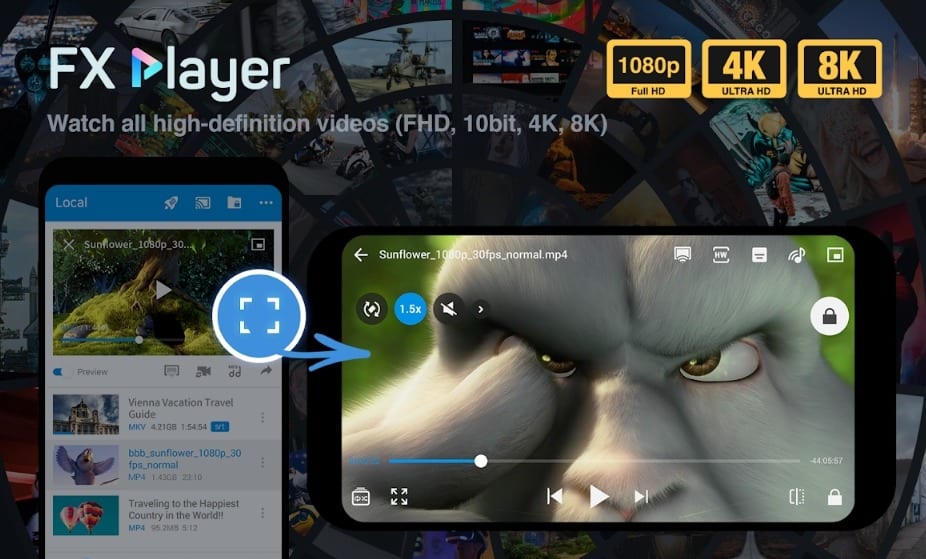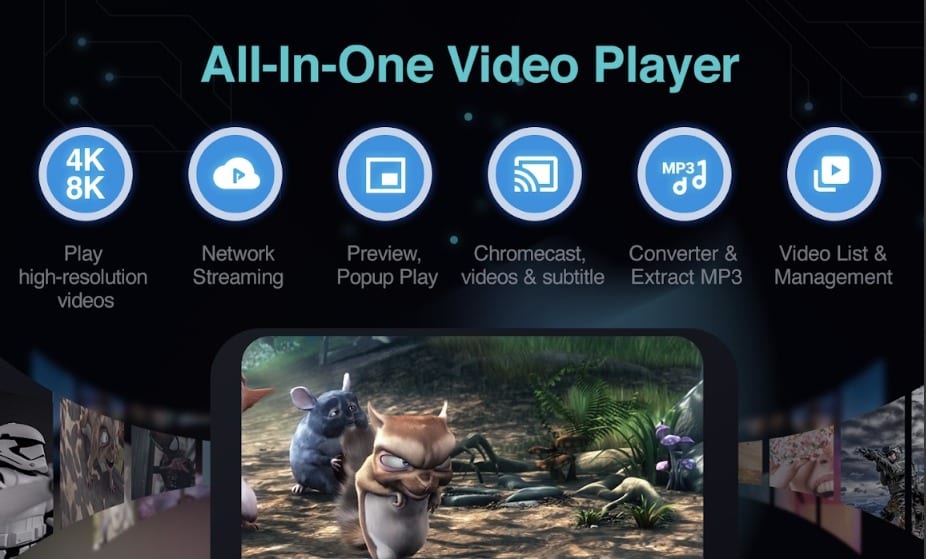 You may also like: 11 Best video player apps for Android & iOS
Video Player All Format – XPlayer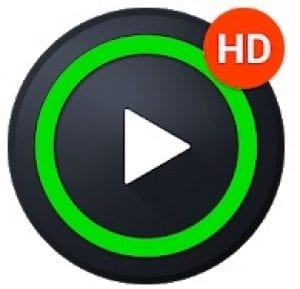 XPlayer is a media player app that covers multiple formats of media content.
Frankly speaking, this is a classic media player that gives you all the basic tools and a bit more. As for the video formats — it practically covers all of them so there's no chance you'll be unable o run a vid. Therewith, the app does a great job with the vid quality — you may even play Full HD vids there.
Of course, the app supports the subtitles and has a nice built-in equalizer and a speed controller. Another cool feature of this app is the floating player mode that puts your vid on top of the other apps so you can practice multitasking. You may also set the background mode that won't stop a vid even if you'll minimize the app.
The app also has Chromecast support so you could stream your vids right on the TV. Besides, the app automatically detects all the supported vids on your device and an SD card so there's no need to go through countless folders looking for s specific file. You may also hide your personal vids in a secret in-app folder so you'll be the only one with access to it.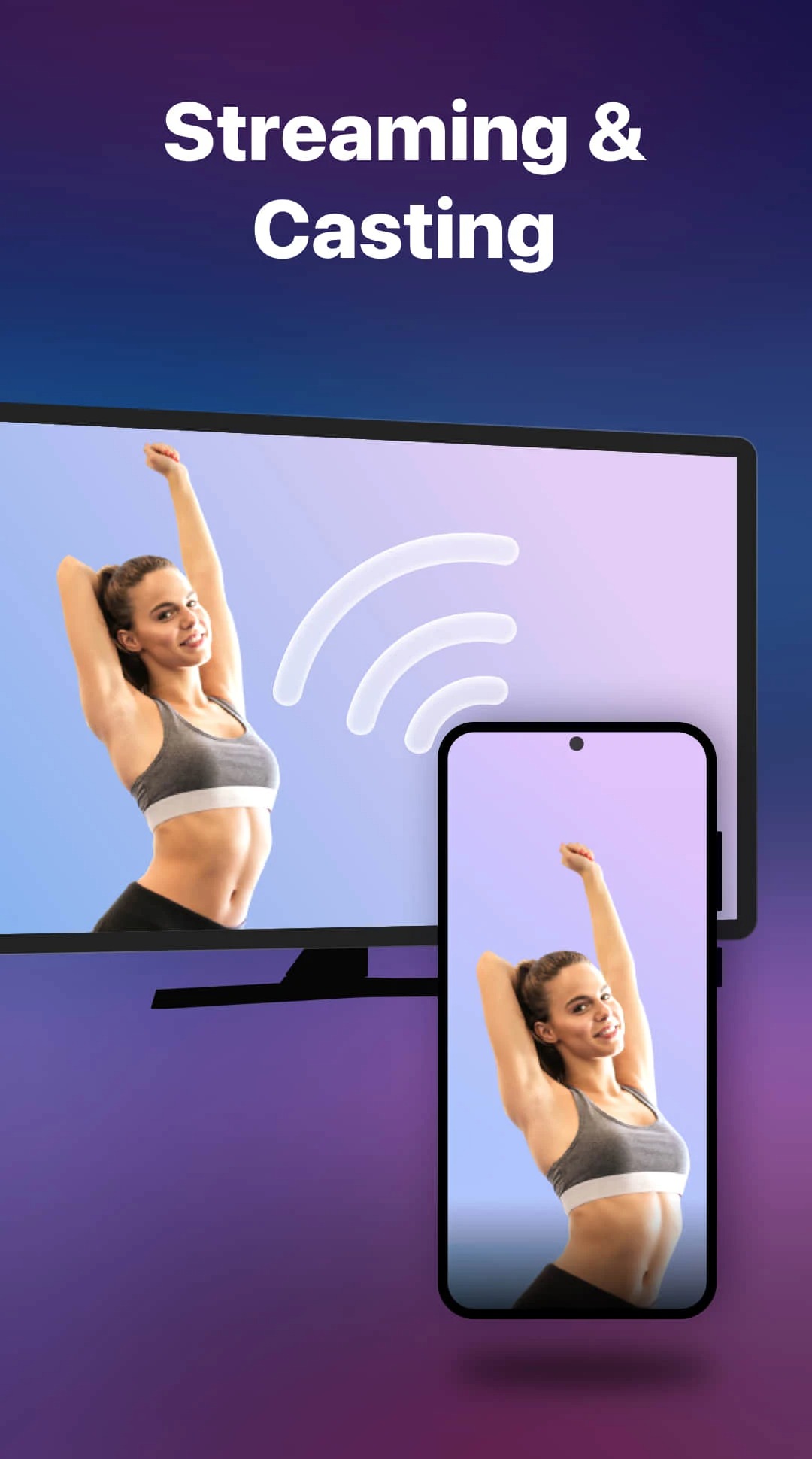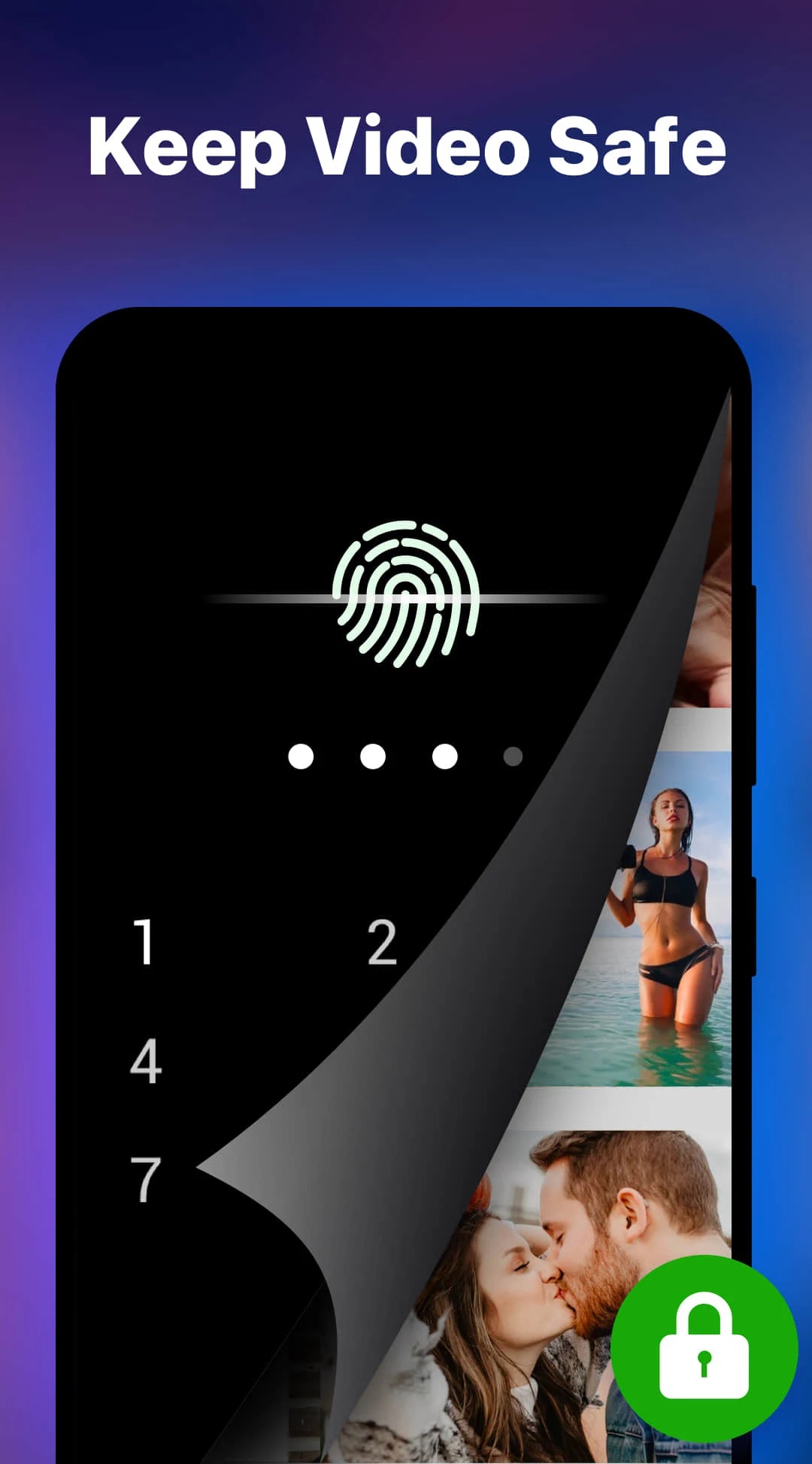 MKPlayer – MKV & Media Playe‪r‬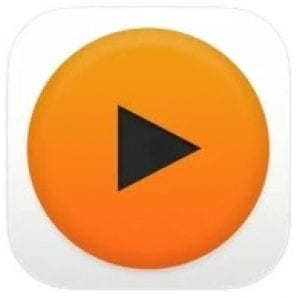 MKPlayer is a playback tool that empowers you to run the media of various forms.
Along with its sister apps, this one covers all the video formats you can think of. Thus, you'll never need to convert your files to play them anymore. The outstanding thing about this app is the Safari extension that empwoers you to open all the vids you'll come across online (this can ease your life a lot but it only works for iOS devices).
The app also empwoers you to play HQ vids — from 1080p to Full HD. Therewith, the size of the vid will automatically be optimized according to your screen resolution. Besides, the app covers the subtitles in various languages and you can set their size and font It's even possible to add your own subtitles.
You may also play with color correction and audio correction via equalizer. Plus, the app covers the floating playing mode that places the small window with your vid on top of all the other apps. There's also and AirPlay support but only for the formats of the vids supported by AirPlay.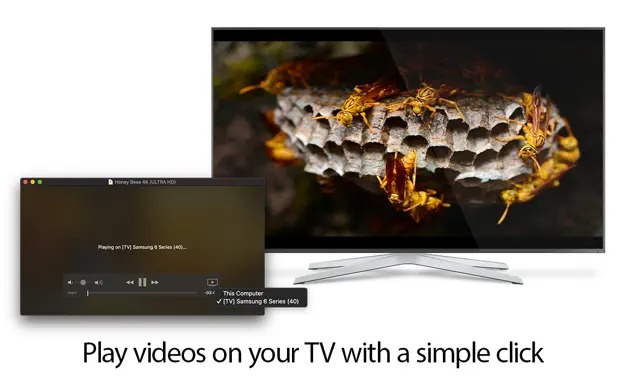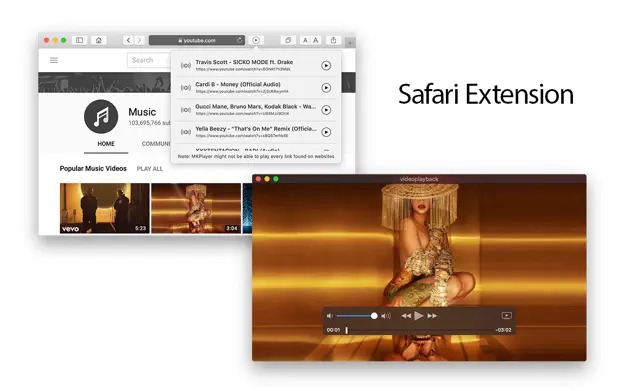 MX Player H‪D‬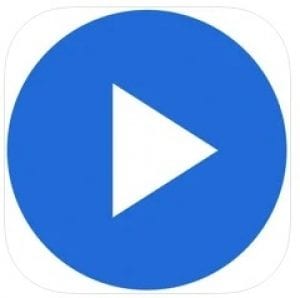 And lastly, MX Player HD is a video player app that allows you to run media files in all possible formats.
The main idea of this app is to give you a mobile playback tool with the same experience as the PC ones. Thus, this app is fast, easy to use, and customizable in all aspects. The app covers dozens of video and audio formats so there's no chance you'll be unable to open some vids.
Plus, you get to resize, zoom and pitch your vids as you want — it tasks literal secs. There are some adjustment options for the subtitles as well — you get to scroll through the text, change its size, font and placement. You can also set the color correction and audio details via equalizer.
As for file management, the app detects all the supported vids on your device and an SD card. You can also create secret folders within the app to store some private vids you don't want to be seen by others. Thereby, you can transfer the audio and video files in between your devices without an INternet connection.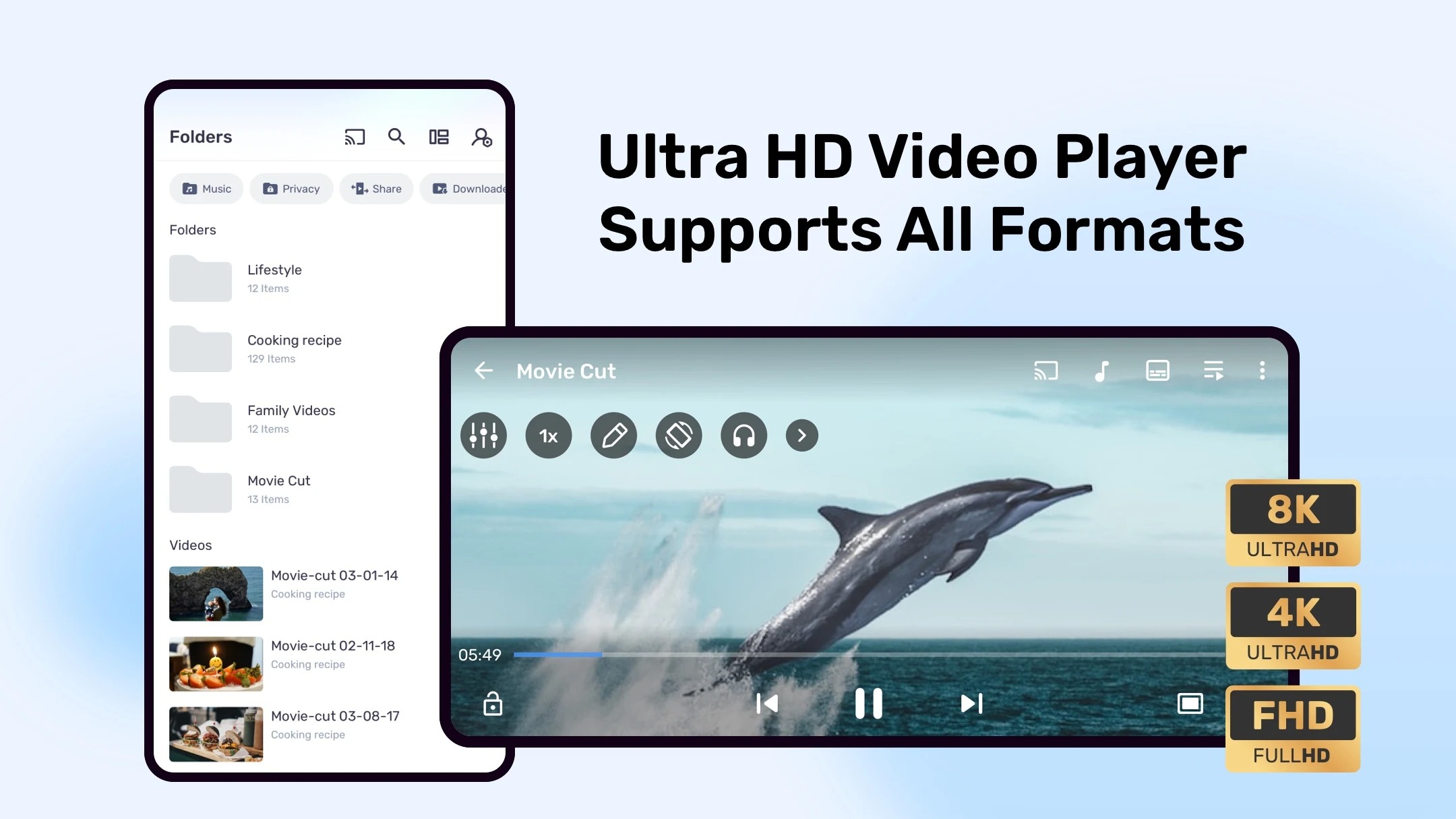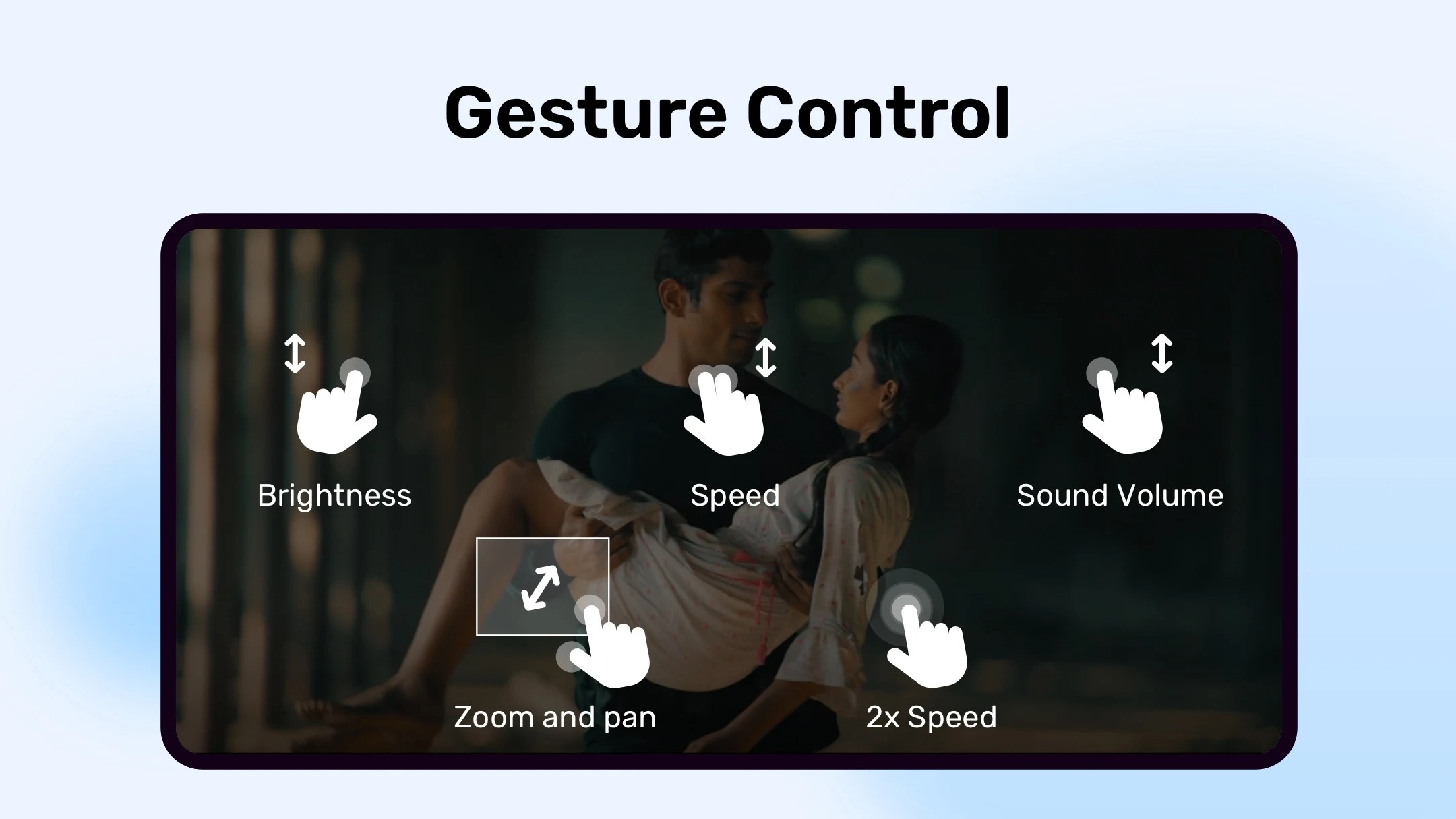 You may also like: 15 Best apps to watch TV shows for free on Android and iOS
MKV Video Player – Zea Player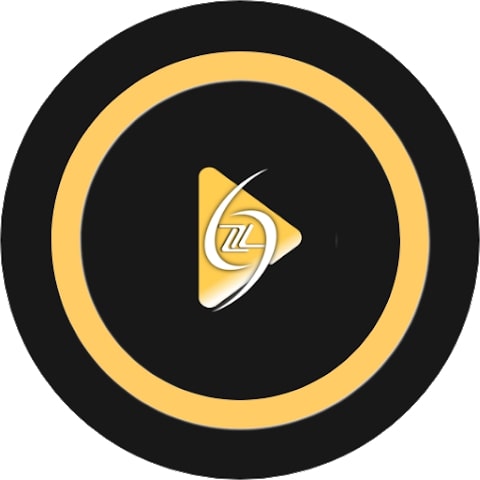 MKV Video Player is an app for playing clips and videos in a convenient format on Android devices. It is a powerful and convenient player that offers a wide range of features to customize and play video files.
MKV is a file format that allows you to combine different types of video, audio, and subtitles into a single document. This format is the most popular among users due to its flexibility and ability to preserve high-quality clips.
Enjoy awesome videos on your device absolutely free of charge. The app guarantees fast processing and conversion of files to the desired mode, which allows you to start watching immediately and without fail.
It has a simple and clear interface, thanks to which you can quickly understand the principle of operation of all functions and options. Select and add any files from your archive to start viewing them immediately.
Adjust the quality, playback speed, and other parameters to achieve the desired effect. Save files to view them anytime, or export them to other platforms.