Speech defects are a fairly common problem in our time. This problem often affects not only children but also adults. To solve this problem, you can take speech therapy classes or improve your speech at home using special online speech therapy courses, websites, and applications.
Therefore, we present you with a selection of free speech therapy apps & websites.
Moreover, we offer you to check the best therapy apps that take insurance in the USA.
Stamurai: Stuttering Therapy
The Stamurai: Stuttering Therapy app will help you get rid of stuttering, which is one of the most common speech defects. This app is suitable for adults and children.
The first time you use the app, you will be asked to take a short quiz, which consists of four simple questions. Based on this test, you will be offered an individual lesson plan.
Each plan consists of many video lessons and lectures, as well as more than thirty types of different exercises for the development of speech. In the Stamurai: Stuttering Therapy app, you can learn many different methods and techniques that have been developed by the best speech therapists.
Lessons according to an individual plan are calculated from about fifteen to thirty minutes a day. But you can also practice additionally because the app has a lot of additional exercises for the development of speech.
For example, the Stamurai: Stuttering Therapy app has a section on proper breathing techniques while talking, as well as a meditation section, and so on.
Do the exercises and use the voice recorder to record your speech so you can hear and understand your mistakes. Only regular practice and hard work will allow you to achieve the desired result.
Practice daily, track your progress and keep your fluency and accuracy with the Stamurai: Stuttering Therapy app.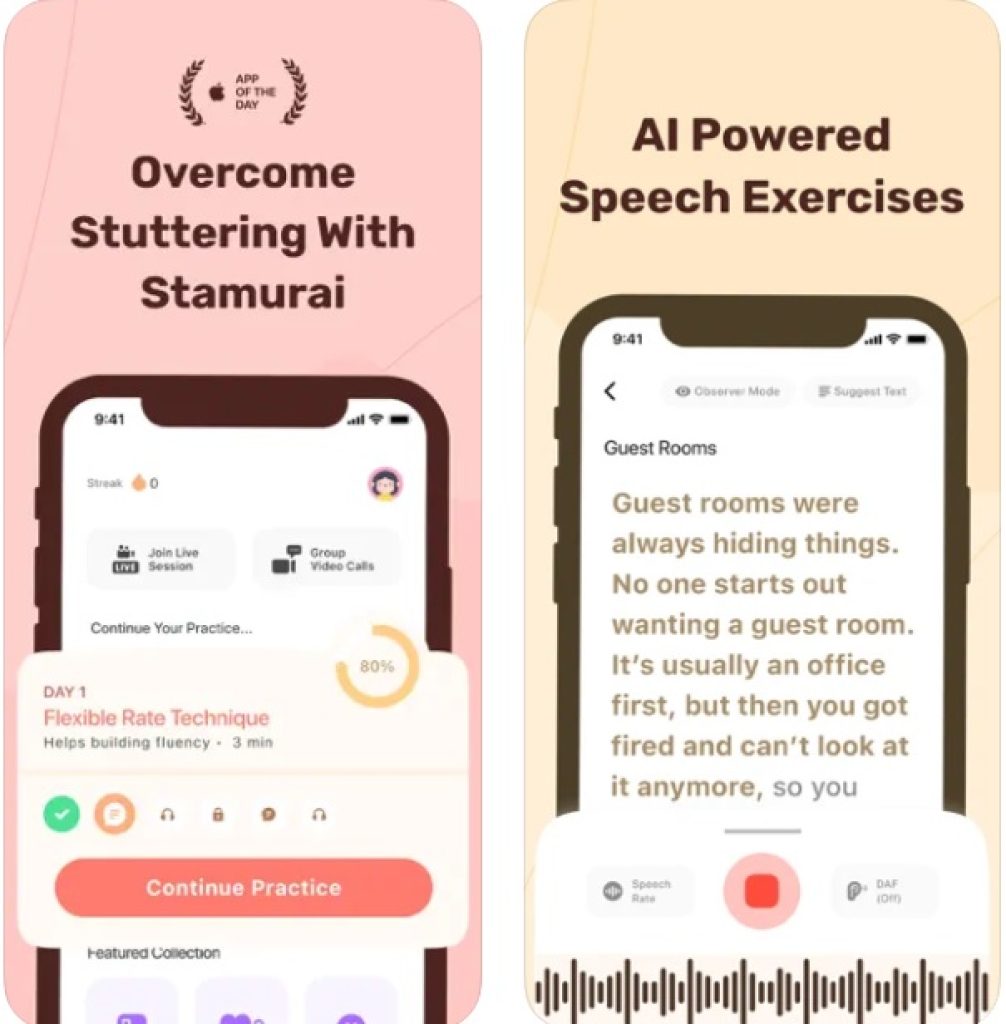 You may also like: 11 Best medical ID apps for Android & iOS
SpeakEasy: Home Speech Therapy
The SpeakEasy: Home Speech Therapy app is mainly designed for users aged from zero to five years old. If you engage with the child daily, then his speech will develop correctly.
Also, doing exercises in the SpeakEasy: Home Speech Therapy app allows parents to spend time with their children, and this will definitely improve their relationships.
When you start using the app, your child will be provided with a customized exercise plan based on your child's age and speech level. In the app, you can do exercises to improve your child's speech or teach your child to speak from the very beginning.
The SpeakEasy: Home Speech Therapy app was created in collaboration with the best-experienced speech therapists who guarantee improvements and great progress with regular daily practice.
The developers guarantee progress in improving the child's speech and communication between the child and parents after a few months of using the SpeakEasy: Home Speech Therapy app. In the app, you can track your child's progress, discover new opportunities for exercise, and make your child's speech fluent and correct.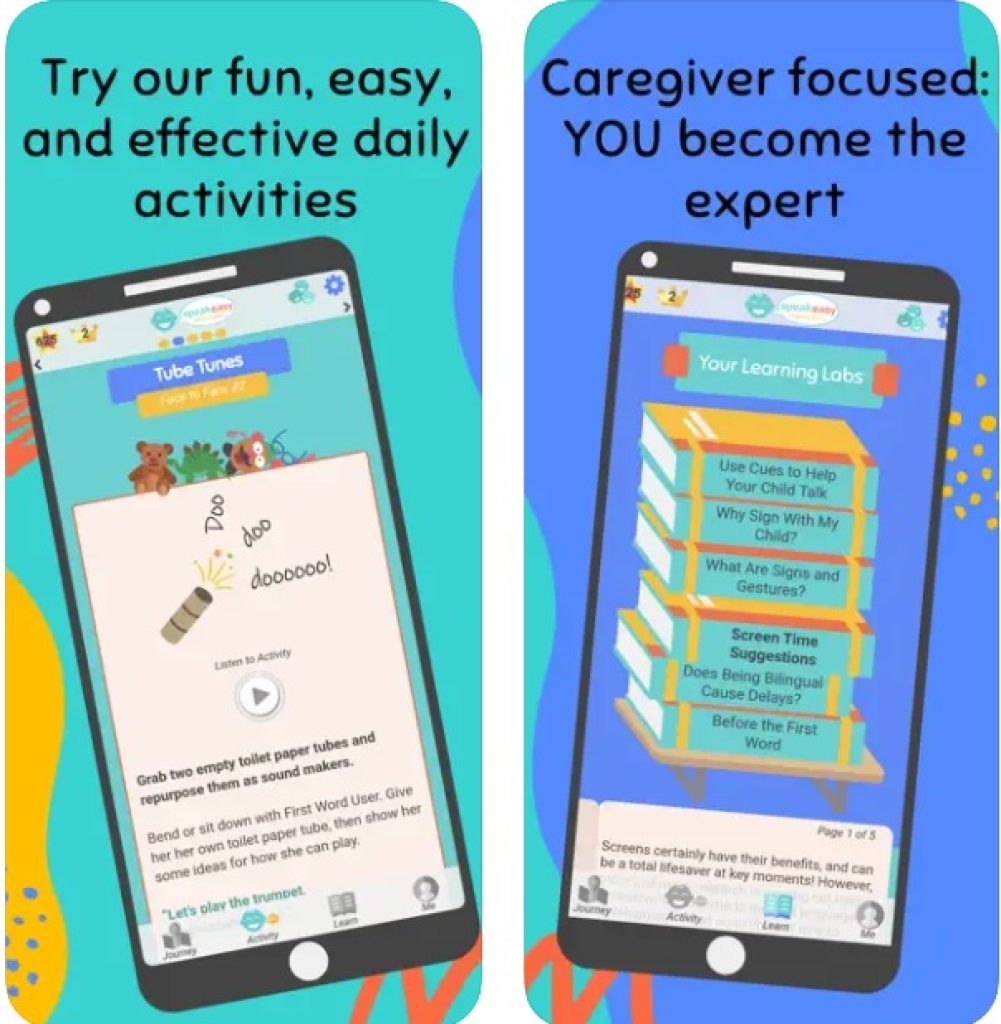 Speech Blubs: Language Therapy
The Speech Blubs: Language Therapy app will help you correct existing speech defects and also help you speak fluently and confidently. This application is intended for children who are just learning to speak or have some kind of speech impediment.
The Speech Blubs app will interest absolutely any child because speech therapy training and classes are created in the format of fun games.
The child can choose one and more than twenty different topics to study. The application has more than one and a half thousand different simulators for the development of a child's speech, as well as many video lectures and interesting bonuses.
The peculiarity of the Speech Blubs app is that it has voice control. This simplifies the use of applications and makes the work more interesting. The app also has a smart camera that allows you to try on various interactive fun masks.
The creators of the application try to add new videos and games every week.
All games are created in collaboration with the best specialists in the field of speech therapy, which guarantees the benefit and achievement of the desired result with regular use of the app.
Track progress, collect achievements and rewards, and fill the virtual album with colorful stickers that the child receives for completing speech therapy exercises.
Speak correctly and fluently and have a good time with your child by playing Speech Blubs: Language Therapy.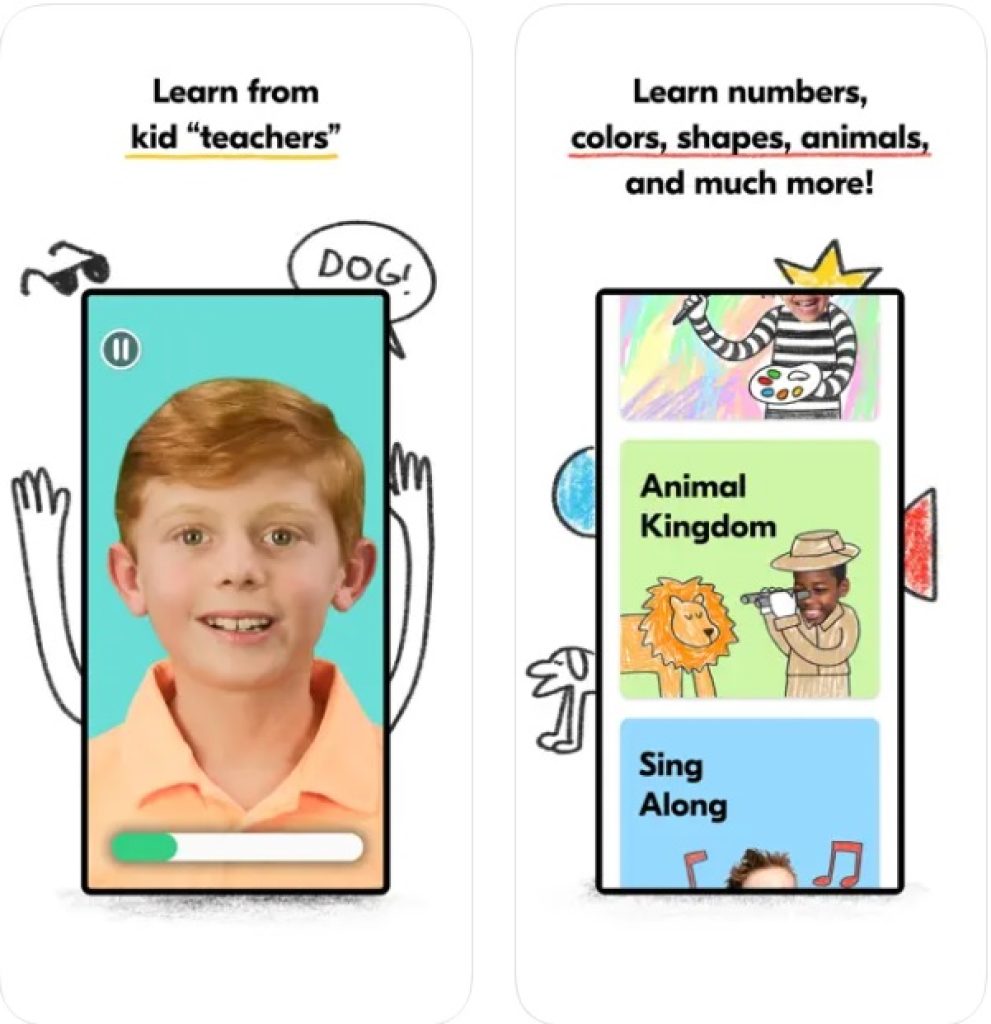 Speech Therapy 2 – old
The Speech Therapy 2 – old app is designed for adults and children and is suitable for correcting various speech defects.
The app was developed in collaboration with renowned speech therapist Kate Biss, which guarantees the result of classes with Speech Therapy 2 – old.
Speech Therapy 2-old has many simulators for different types of speech defects. You can also find many bright and interesting cards, pictures, as well as useful and informative quizzes.
The app will interest absolutely every adult and child, and will adapt to their level and the problem that needs to be worked on. To do this, you need to go through a small survey at the very beginning of using the app, based on this your level and those aspects that you need to work on will be determined.
As you progress through the tasks will become more difficult and no less interesting. Absolutely every task is accompanied by sound effects and examples of the correct pronunciation of words.
Practice articulation exercises and make your speech beautiful and fluent with the Speech Therapy 2 – old app.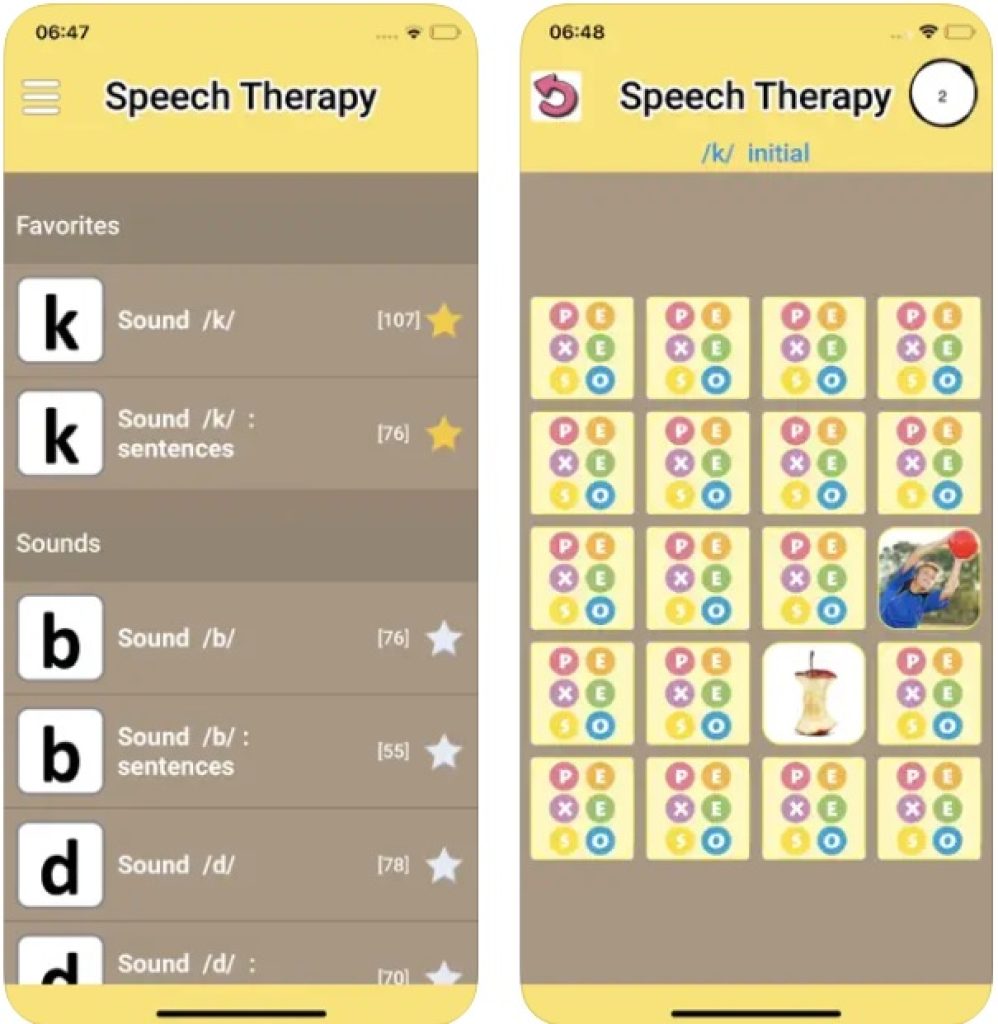 Articulation Station Classic
Articulation Station Classic is designed to work with all consonants in the English language and pronounce them correctly. This app is designed for adults and children.
Six interesting articulation simulators in the app will help you to make your speech clear and free.
You can start articulation classes of absolutely any level that the app offers. You can work with words, phrases, and whole semantic sentences. All levels have some benefit for the development of your speech.
Each exercise is accompanied by sound effects and bright colorful pictures that contain a specific semantic load. And also pictures can interest children and adults, as well as diversify the process of speech therapy.
The bright design, app style, and interesting fun activities will keep everyone interested, and you will improve your speech and pronunciation by playing and completing tasks in the Articulation Station Classic app.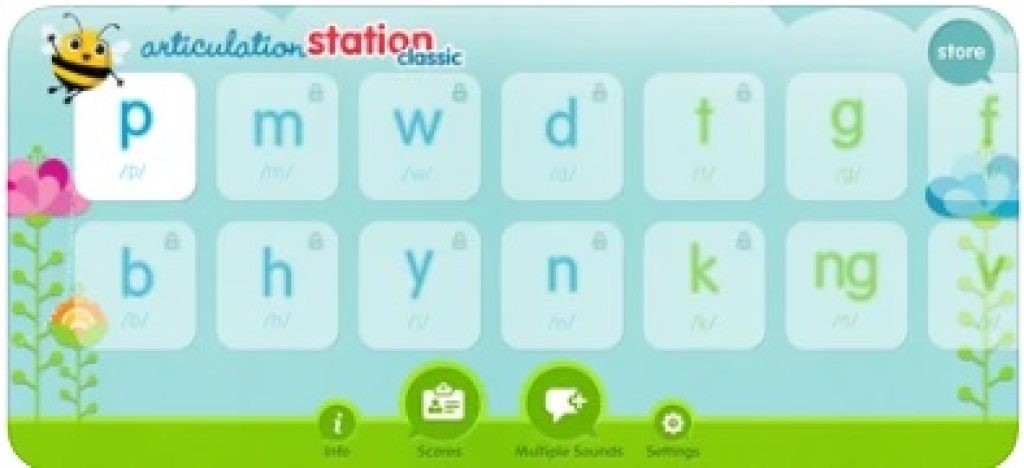 You may also like: 33 Best Health Apps for Android & iOS
Mommy Speech Therapy
Mommy Speech Therapy is the website you need if you are a speech therapist and want to improve your or your child's speech.
On this site, you can find a lot of theoretical material, exercises, and cards that are aimed at correcting any specific speech defects.
The Mommy Speech Therapy website has articles and advice from renowned speech therapists. On the website, you can find links to interesting and useful applications for articulation, links to useful literature, etc.
You can download special worksheets with tasks for the development of speech and articulation, which were developed by the best speech therapists.
By reading articles, following tips, and doing exercises, you can correct speech defects anywhere and in any format. Engage with your child in the format of the game absolutely in any place. Improve speech, work on pronunciation, and get rid of speech defects with the Mommy Speech Therapy website.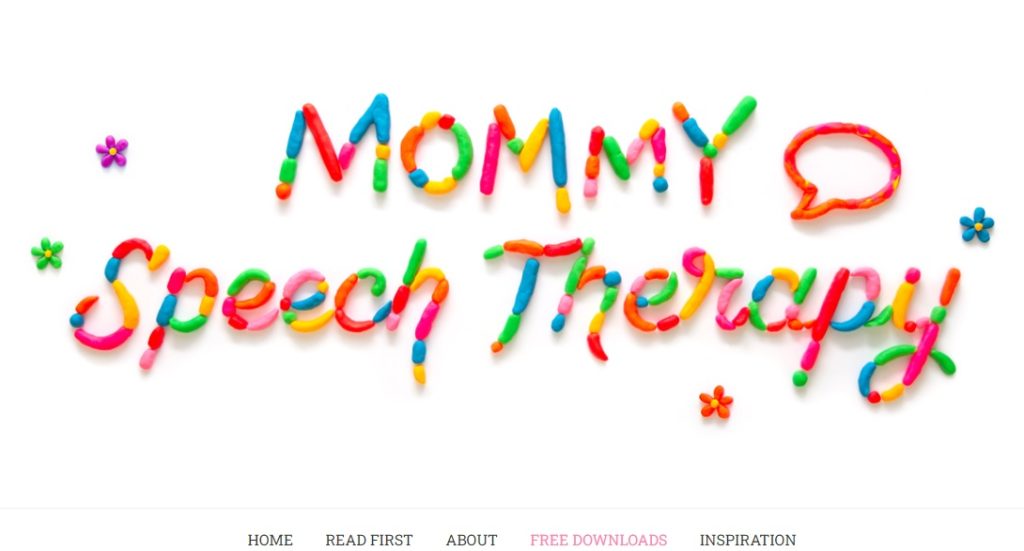 Little Stories Lite
This app is a bit unusual because Little Stories Lite is a collection of interesting and instructive stories. But the main feature is that each story consists of exactly one hundred words. The whole emphasis of these stories is on grammar, correct pronunciation, and speech practice.
Such short stories are very easy to read and understand, so the child will be able to read them himself and feel proud of the completed mission.
In the app, you can choose one and more than eighty different stories. Absolutely every story is unique and has a rather fascinating unusual plot and bright author's characters. Each story contains a lot of colorful and bright pictures, which will certainly interest the young reader.
Each story can be produced in audio story format, which will allow you to understand the correct pronunciation of some words. To do this, you just need to mark the word that interests you.
When reading a story, you can note the main mistakes in the pronunciation of words, and then create special cards for repeating and practicing difficult words.
Also, after reading the story, the child will be offered simple and interesting tasks for understanding and retelling the text that was read by the child.
Track your progress, work on your mistakes, and view leaderboards and charts about your child's learning.
Use the additional materials that are in the application. For example, these are various mini-games, coloring books, simple nursery rhymes, and tongue twisters. Improve your child's speech and work on difficult words with Little Stories Lite.

Home speech home
Home speech home is a website designed for different age categories: from small children to adults. On this website, you can find a lot of theoretical material, exercises for speech practice, and correct pronunciation.
As well as various events, courses, and advice from experienced teachers and speech therapists.
On the Home speech home website, you can use special lists that contain more than two hundred different cards to practice the correct pronunciation of many sounds.
All exercises and word lists on the site are completely free and available to every user. Certain sections that focus on a specific defect in your speech will help you work specifically on your problem and focus on it.
Many users believe that the only drawback of the Home speech home website is the lack of pictures in the lists of words for training.
It can be quite difficult and uninteresting for young children to study without visual pictures, but this format is great for teenagers and adults because it allows you to fully focus on the task.
Follow the news of the site, follow the suggested tips, and practice regularly every day and you will definitely achieve the desired result with the help of the Home speech home site.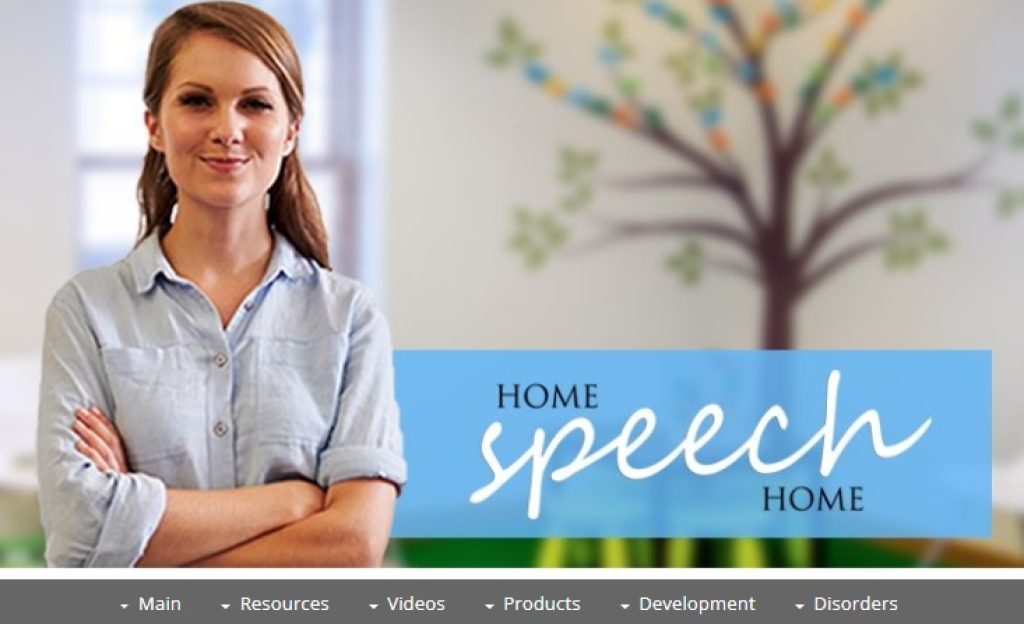 Speech And Language Songs
Speech And Language Songs is an unusual website where you can find an unusual way to practice pronunciation and correct speech defects.
On the website you can find links to videos with songs for children of any age and level of speech development.
Speech therapy songs are an exciting and fun way to organize a session to correct speech disorders. Speech therapy can also be used for classes with children who do not experience difficulties with speaking.
In this case, such exercises can improve diction, make speech clear and free, and also stimulate the intellectual development of the child.
Try to help your child improve pronunciation with speech therapy songs that are designed to help you pronounce sounds correctly and speak clearly.
The texts of speech therapy songs are of interest to children, such classes allow you to engage in the format of the game. Usually, children sing along with them with pleasure, and classes become fun and interesting.
The rhythm of the music helps the child to properly control their breathing when pronouncing words, as well as control the pace of the conversation.
Such activities also allow the child to develop musical skills, such as a sense of rhythm, vocal abilities and etc.
Sing along with your child, have fun and improve your child's speech skills.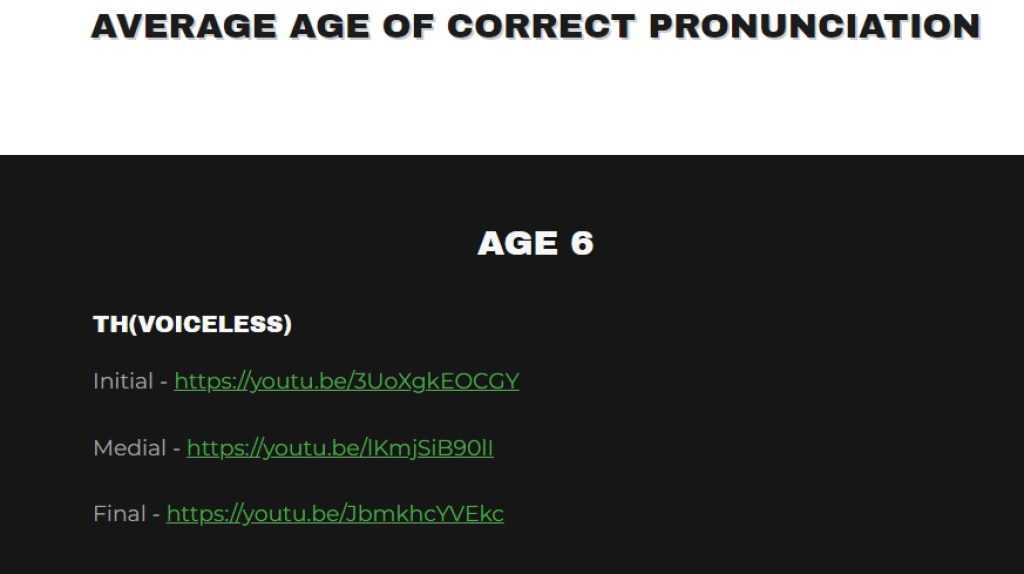 StoryPlace.org
Story place.org is a great site for preschoolers. The site is made in an unusual format and is an online library with a huge amount of material.
Reading books is very important in the development of a child's speech, regardless of whether the child reads on his own or with your help.
A preschooler, listening to a story or reading it on his own, learns to correctly build sentences, and speak expressively and beautifully. Reading short and interesting story develops the child's intellectual abilities, broadens his horizons, and also develops attentiveness, perception, hearing, memory, and imagination.
On the website you can choose stories that suit your child's preferences and hobbies.
In addition to a huge amount of useful and interesting literature, the site has a variety of simulators. For example, short video stories in cartoon format, as well as special tasks after the stories, are aimed at developing speech, attentiveness, and memory.
The website also has a lot of instructions and ideas for creative activities with your child.
Read with your child, learn new interesting stories, and make your child's speech fluent and competent with the help of Story place.org.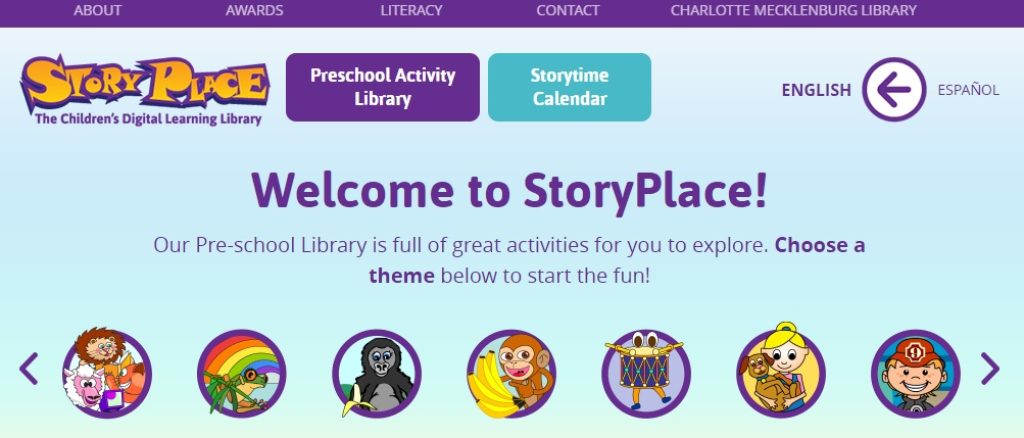 You may also like: 11 Best speech-to-text apps for Android & iOS
Quia
Most often, preschool children show more interest in various games than in classes or learning. The Quia website helps with this task.
Despite the simple and boring design of the site, in Quia you can find a wide variety of educational and educational games that are designed to improve pronunciation, and literacy and get rid of speech defects.
The site has more than sixty different games on different topics. For example, card matching, word deciphering, word guessing games, etc. Such a variety of games will interest absolutely every child.
Children independently solve various problems: describe objects, mark their characteristic features; guess by description; find signs of similarities and differences; group objects according to various properties, and attributes.
By playing games on the Quia website, the child does not overwork, and the variety of games allows you to work on different speech functions. The development and correction of speech is fun and varied.
The main benefit of such activities in the format of games is aimed at young children. After all, as we have already mentioned, they are most difficult to deal with purposefully, work out sounds and perform boring exercises that are necessary for a child's clear and beautiful speech.
Certified teachers, and speech therapists took part in the development of all the games in this site, so you can be sure that this form of education will only benefit your child.
In such games, memory, thinking, and attention are also developed, and the independence of the child is brought up.
Such regular play sessions on the Quia website will achieve good results and improve your child's speech.
Practice speech development exercises with your child, improve your child's language skills, and have a fun and rewarding time together by playing interesting mini-games on the Quia website.
But do not forget that such exercises cannot completely replace classes with a speech therapist. This type of lesson only helps to consolidate the material, as well as to use it more in practice.