Want to add depth and complexity to your vocals? Don't worry, we've got you covered here!
We've scouted the web to find the best free vocal harmonizer apps for better singing you could try. These apps include tons of features from vocal training to tuning tools, and they help you sound more professional.
All of these are easy to use, and let you get the best results without breaking the bank. Whether you're a newbie or a pro, these apps will make a great difference to your singing. Let's get into it!
Harmony Helper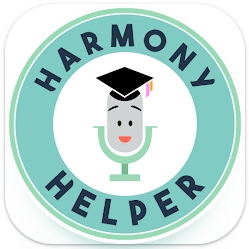 This app is a treat for all the singers out there. Whether you're a pro or a newbie, it will be incredibly useful in helping to elevate your singing. It's like having a mini rehearsal room right in your pocket. This app helps you memorize any song that comes to mind and give instant feedback on your performance. Cool, right?
The mechanics are pretty simple: you just need to scan or upload a music sheet and practice your part. No pressure or limits there, so you can do it in total comfort. The cool thing is, you can easily convert the sheet into a practice-friendly format.
Then, the app will analyze the recording and give feedback on your pitch and timing. It works for solo performances, band singing, and even a choir, so you're all the way covered. You'll get to see what parts you need to focus on and save the analysis for further use.
The app lets you adjust volume controls and customize your part in detail. There's also a step-by-step guide to help you up your skills. With this one, you'll get to learn how to harmonize in the most effective way.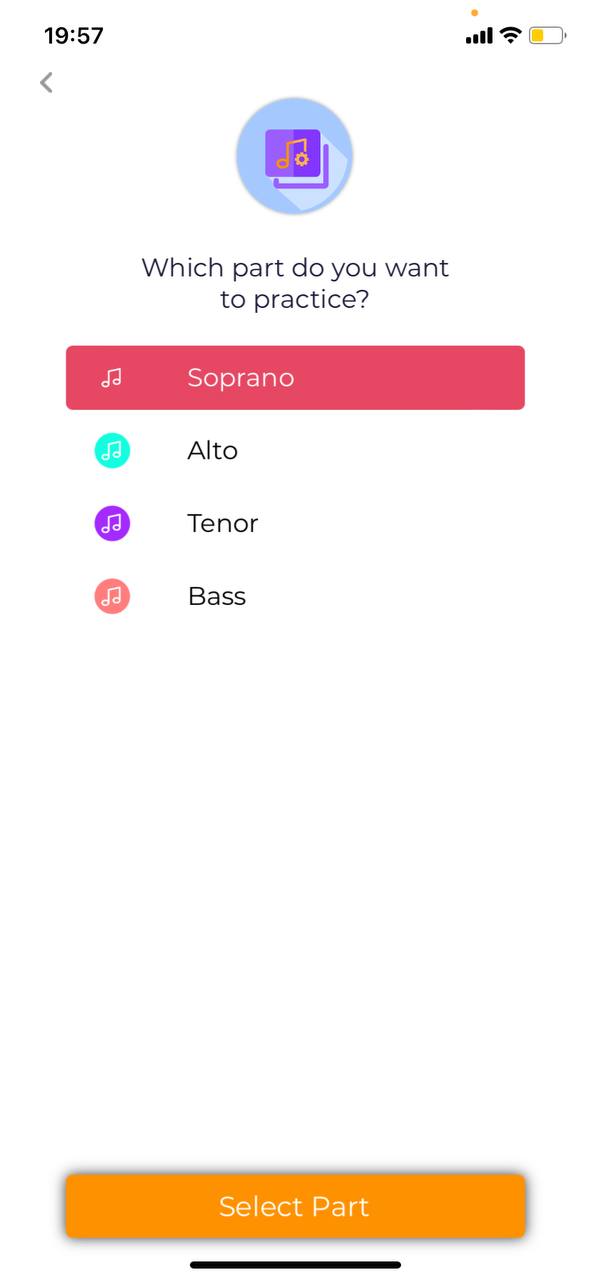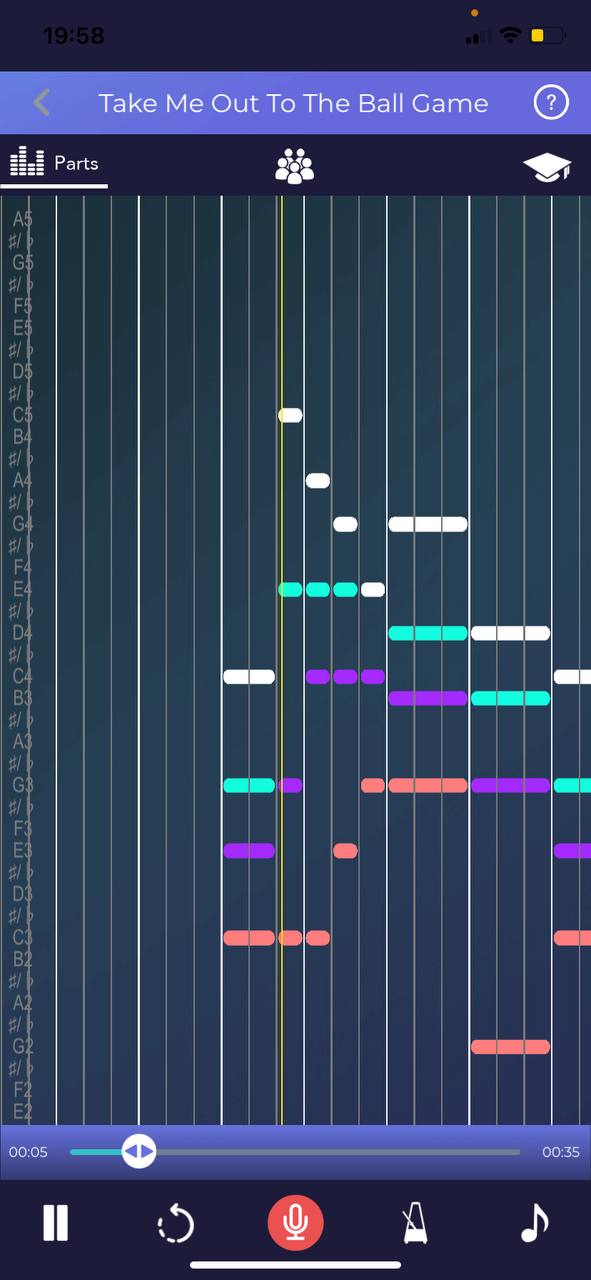 You may also like: 11 Free Singing Recording Apps
Voloco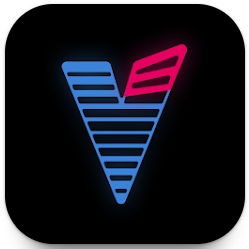 This is a full-on recording studio to use on the go. It's a voice-processing tool that covers harmony, tuning, and much more. The app is easy to navigate, and even if you've never tuned a song before, you'll quickly figure out how to use its audio editor.
The main goal of this app is to help you sound your best without using expensive pro software. It's a gem for singers and content creators, as it can elevate the way you sound in a simple way. You don't need studio equipment or even a mic to use it. In fact, you can use it on the go as the app automatically remove background noise. So whenever you have an idea for a song or want to rehearse, it's right here to help.
Plus, the app lets you alter the pitch and covers a bunch of pre-made compressions that are life-saviors for beginners. There are also tons of effects to polish up your recording. And let's not forget about the lib of free beats you could use, too. The app even lets you extract audio from vids and edit it as required.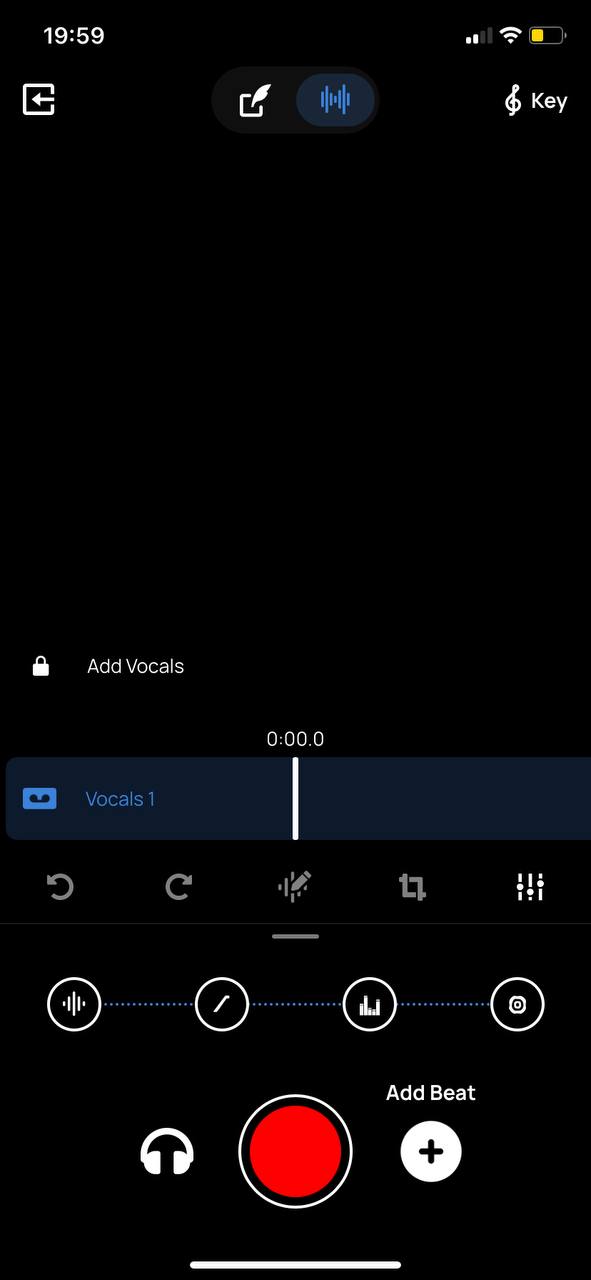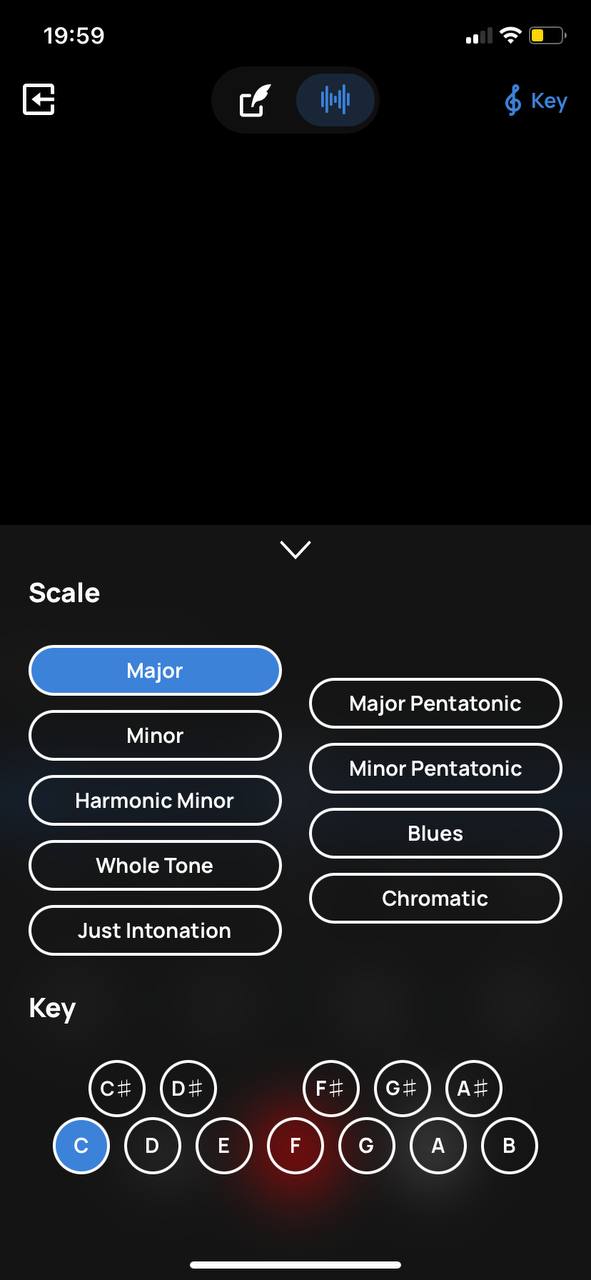 Vocal Image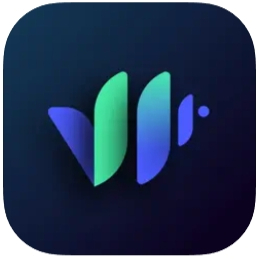 If you've ever wanted to elevate your singing, you've probably searched for vocal coaches at least once. In that case, you know how pricey it may be to work with one. Luckily, now you can get a mobile coach powered by AI.
And don't rush to get skeptical until you give it a try. The app is mainly free to use, after all, so you're not risking anything. This app provides full-on vice training that helps you sound more confident and professional. You can even use it if you're not a singer (it's incredibly helpful for public speaking, too).
The app will analyze your vocal abilities and tell you all the strengths and areas to work on. Plus, there are tons of video lessons on the approach and pitch, and all these include practice. There are multiple plans helping to deepen your voice, make it more expressive, and more.
You can also do a singing test and get feedback from the app's major community. No pressure on it, though, the app's feedback is pretty in-depth, too. You can even use it to get rid of your accent or learn a new one.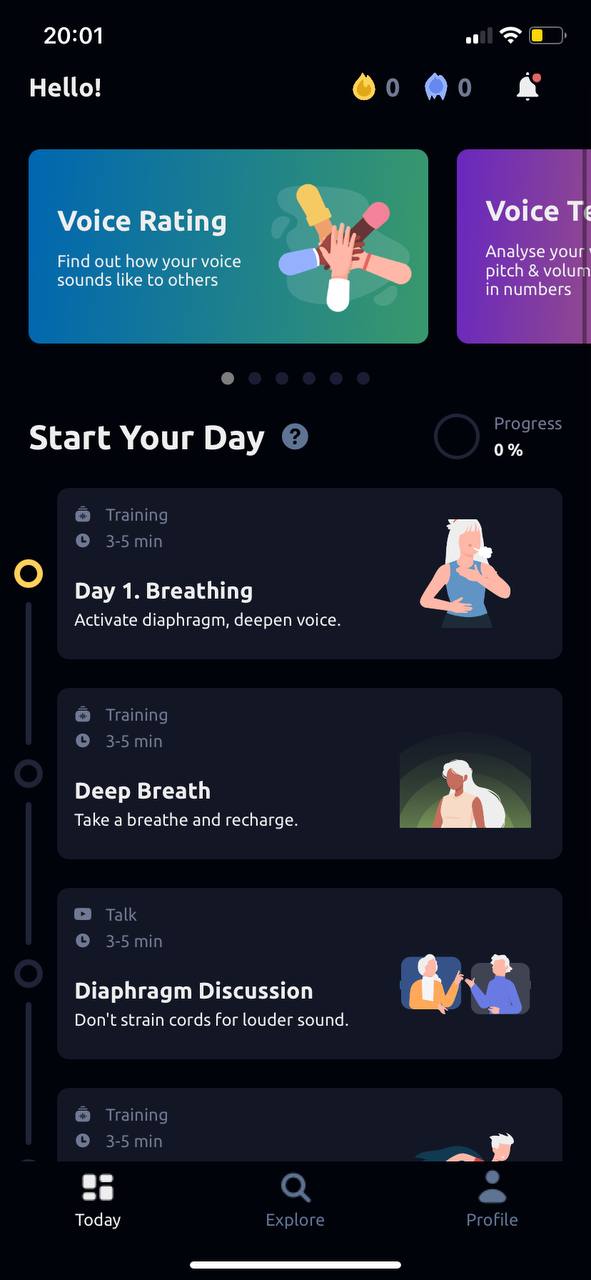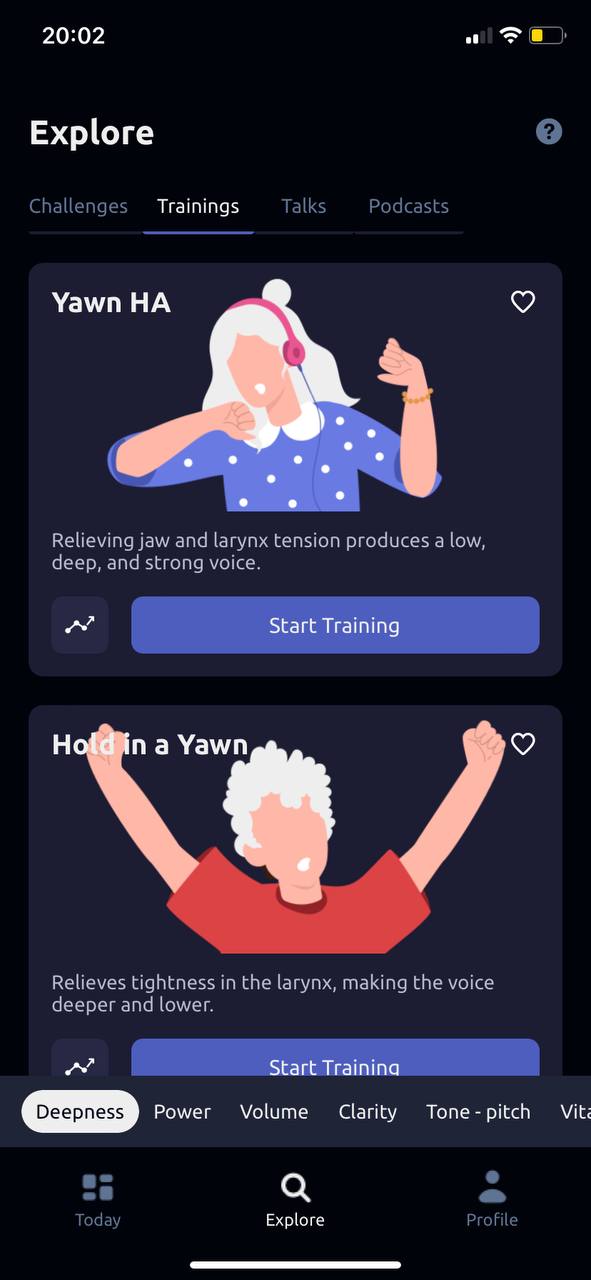 Nail the Pitch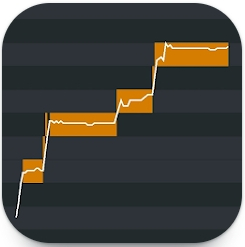 As you may suggest by the name, this app is focused on improving the pitch of your vocals. Yeah, it's pretty narrowly focused, but it doesn't make it less useful. The UI of this one is incredibly simple, you won't have any issues navigating the app.
What the app does is monitors your vocals while you sing. That being said, you can only record vocal takes after buying a pro version. Otherwise, you can only see the real-time review. The app is only here to monitor your pitch and performance, it doesn't let you modify the audio.
The app is also able to transcribe multiple melodies, and it does the job pretty well. Plus, you can use it to test your voice's range, which helps to identify your voice type. It can help you pick songs that fit your abilities, which leads to better performance.
The free pack is ad-free, so the only reason to unlock the paid one is to get more features. These include the ability to playback the previous sessions and playback the recordings.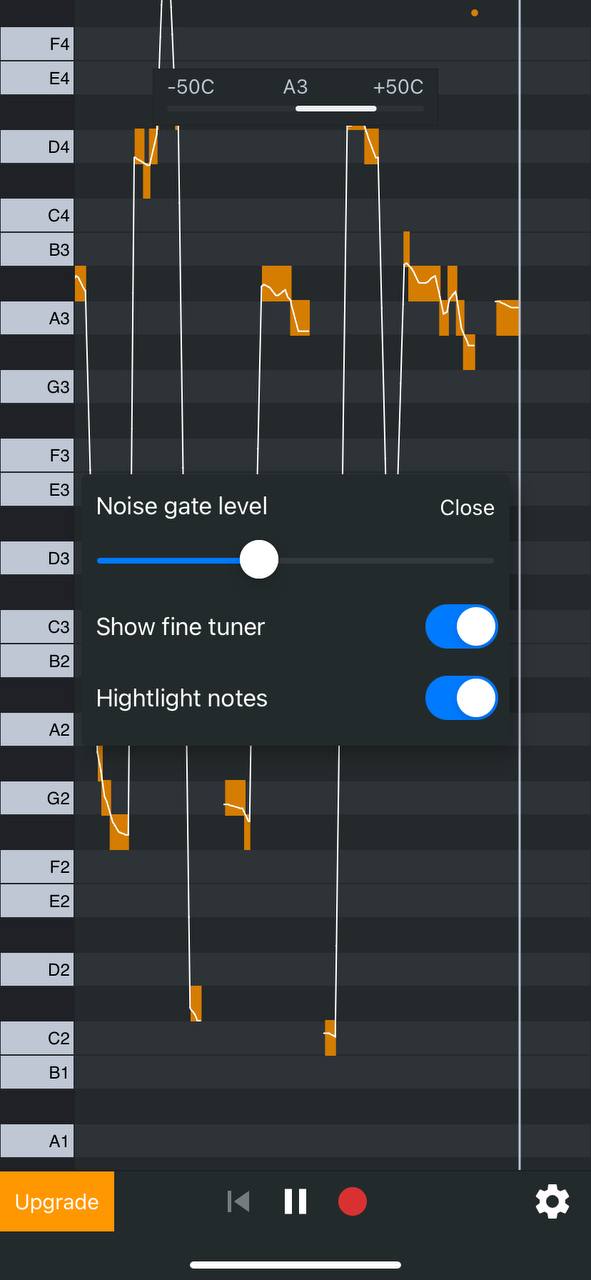 Check also: 11 Best Apps that Improve Your Singing Voice
Moises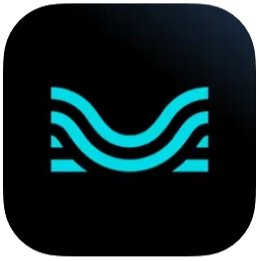 Here's an app to elevate your musical creativity. It's a one-stop shop for everyone who enjoys singing or does it professionally. The app covers multiple tools for tuning, vocal analysis, and all that. There are multiple AI-powered tools that make audio editing accessible to anyone.
For instance, there's an audio separation tool that lets you extract vocals or certain instruments from any song. That's right, you can easily extract guitar, bass, or drums from any song. Plus, there's an AI tool that detects and changes the key of the song.
Above that, the app covers a smart metronome for click track generation. It also lets you detect and play along chords and change the audio speed as well. The pitch modifier is included as well, and it's incredibly helpful if you want to shift any song to match your vocal range.
There are also tons of remixing tools, and you'll be able to use them with zero experience in such things. The app even lets you generate acapella music or backing racks if needed. All the mixes and recordings can be exported in HQ, and you can select the format too.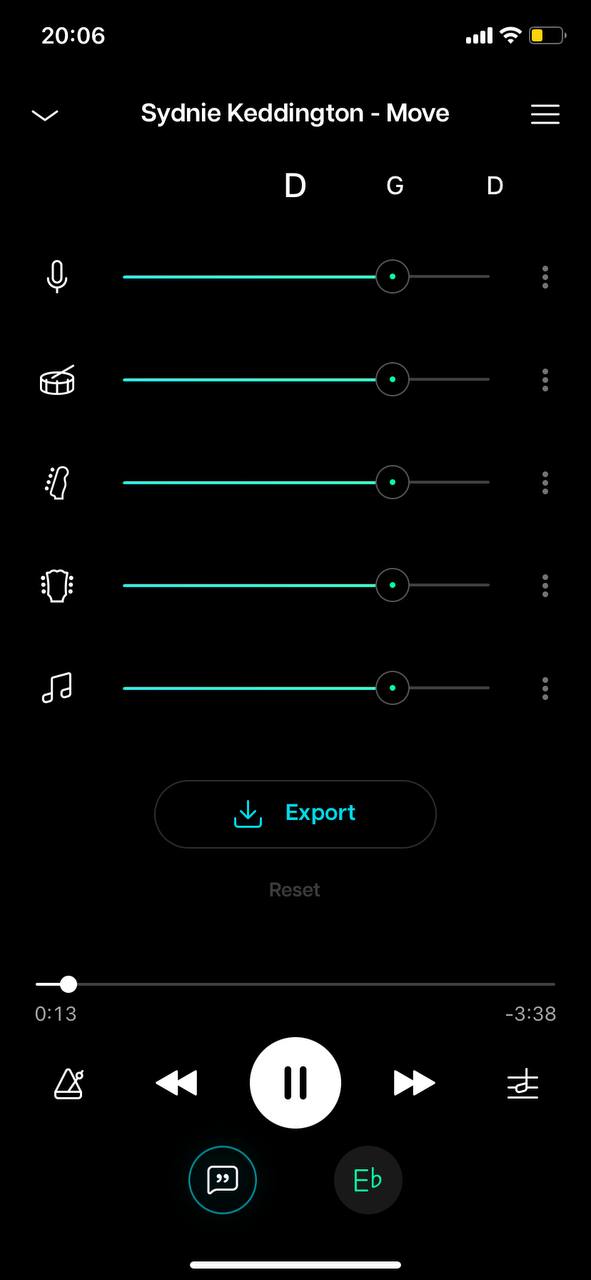 Perfect Ear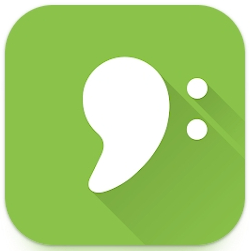 This app lets you learn essential music hypotheses and get better at singing. It's a pocket version of a music school, really, and you'll surely be impressed by the amount of insightful info covered by the app. It covers multiple kinds of practice: ear one rhythm one, note reading, and more.
The app will be helpful for musicians of all levels, whether you're a pro or just getting started. It covers multiple ear training routines like intervals, chords, and all that. You'll also learn how t read and identify rhythm durations, which is a must-have for singers.
Plus, the app is all about flexibility. You'll get to modify all the exercises to match your needs and lifestyles. You can also add custom scales and chords if needed. It even works for custom rhythm patterns. The app comes with an in-depth pitch trainer that helps to master your vocals. It explains how to read sheet music in a beginner-friendly way, and covers a scale dictionary to cover all your needs.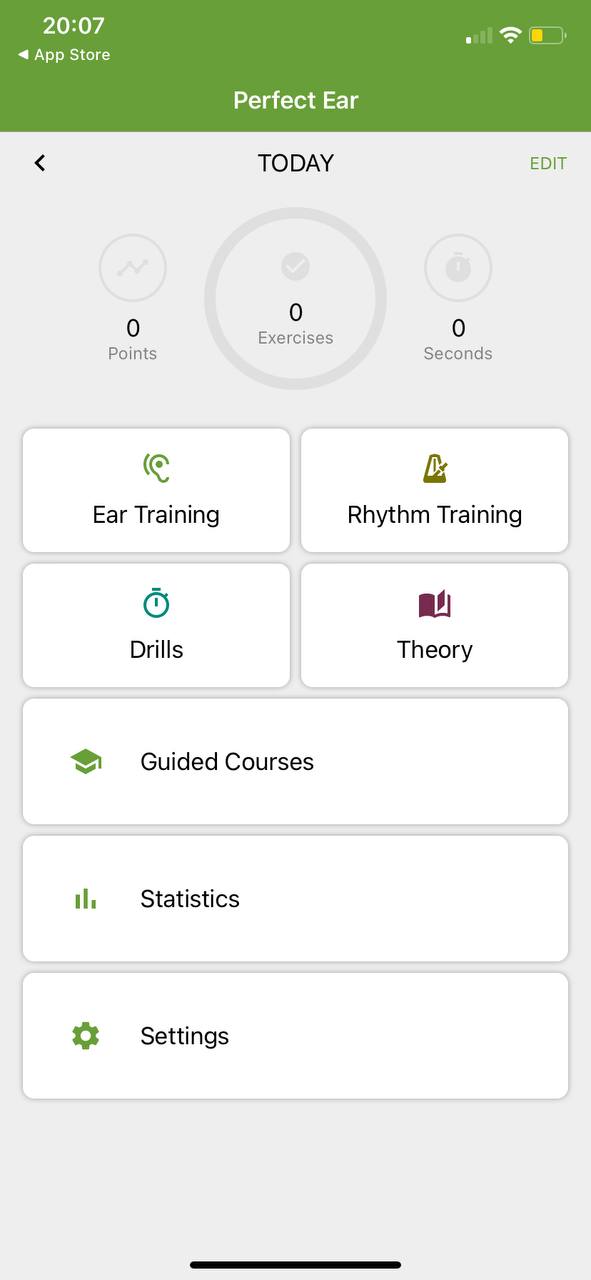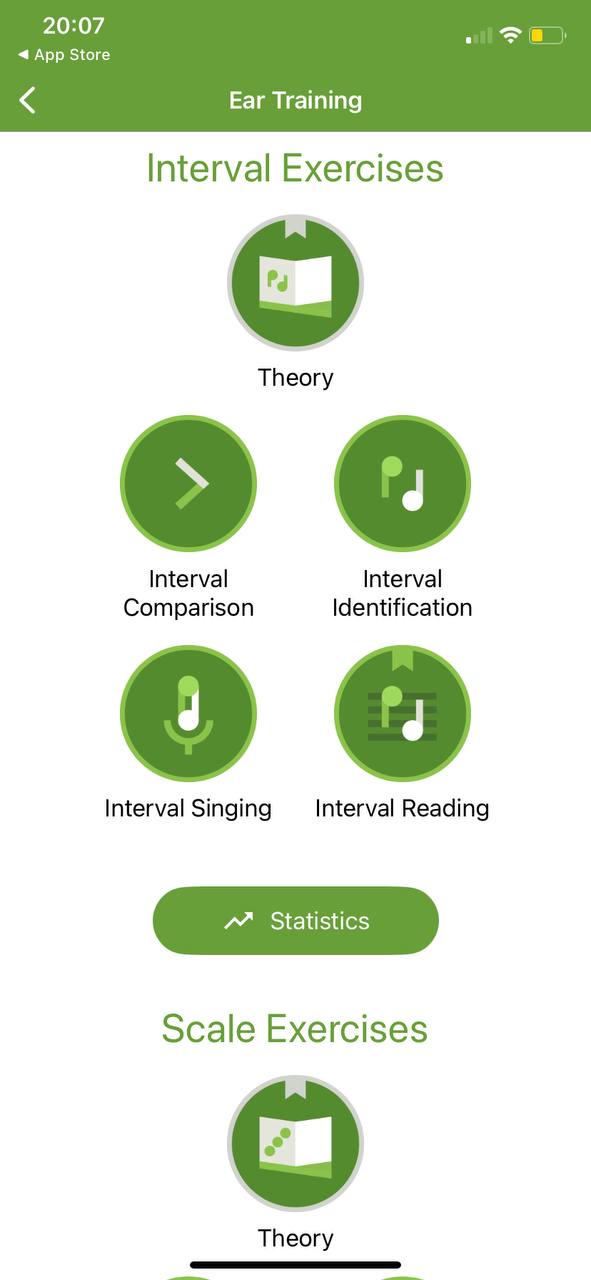 You may also check: 7 Free Acapella Maker Apps & Websites
The Ear Gym
It's an ear-training app that helps you become a better musician. With this app, you'll learn about chords, intervals, and of course harmony. It covers in-depth vocal analysis, pitch analyzer, and much more. The app covers over 25 chord types and over 40 kinds of scales.
The app comes with multiple learning experiences to help elevate your singing in different ways. You'll learn to read intervals, song construction, and vocalizing. The complicity of practices will increase gradually, and you start learning from the very basics.
The best thing about this one is that it makes music schooling fun and accessible to everyone. The UI is easy to navigate, and all the tools are intuitive to use. Plus, the app records all your results and data, so you can see how your skills have developed with time.
It's not able to analyze live recordings, though, so keep that in mind. It's also free to use, and you won't have to pay for additional features. The ads are there, but you won't be overwhelmed by it.