Minesweeper is a real strategy game. Only using your own experience, such as playing in logic games, you can finally win. This game may seem boring and uninteresting at first sight. Yet, if you delve into its rules and notice a certain pattern of mine, everything will be obvious to you.
The number in the cell and the number of intersections with other cells are a clear indication that those close to you waiting for danger. This and many other secrets of the genre you will find when you play these best minesweeper games for Android & iOS.
Minesweeper GO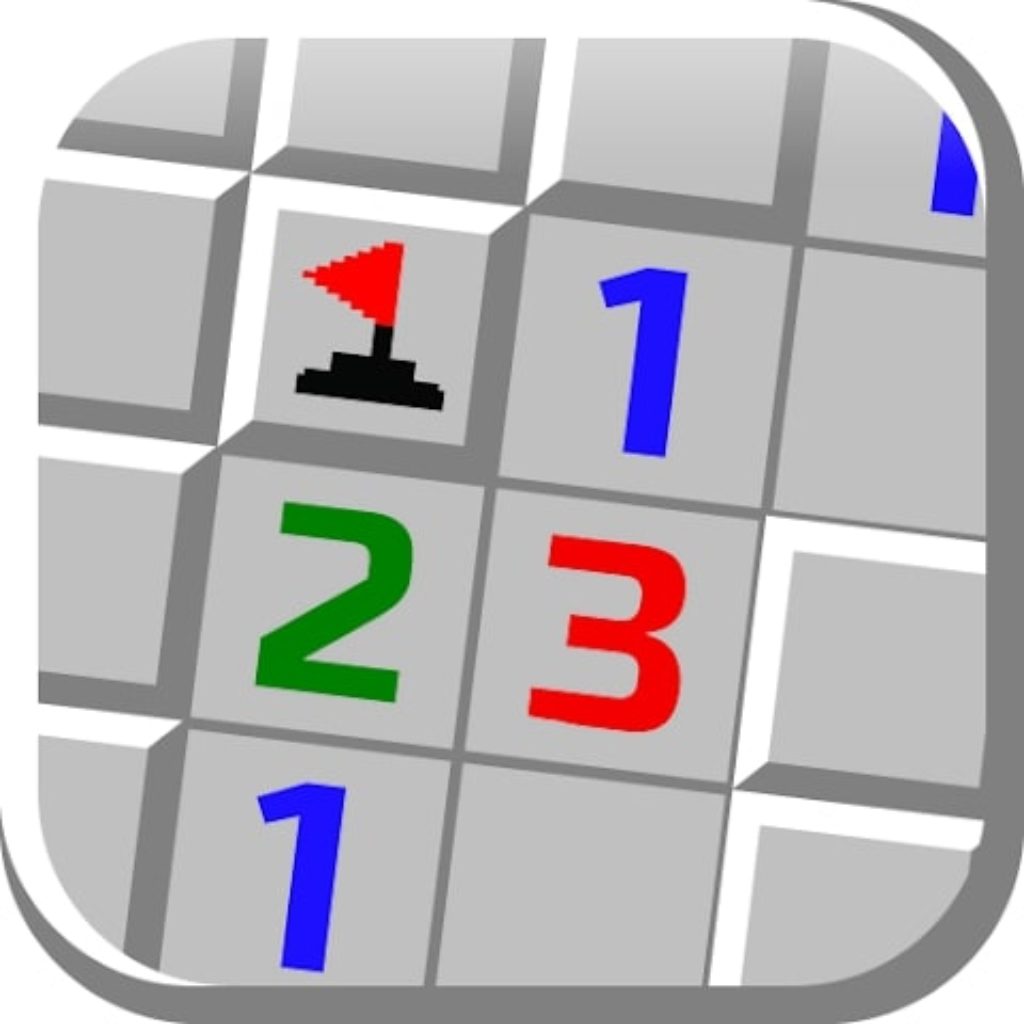 Relive your youth with Minesweeper GO. Twenty years ago, this classic game was installed on every computer. Now it's available on your phone.
Celebrate the improvements made by the developers. Invite your friends to take part and have real battles. Minesweeper can be attributed to the genre of quests and puzzles.
Get hints about the number and finding bombs. Digital clues will help you check boxes and get new recommendations.
Defuse each bomb before the explosion sounds. You need to clear the entire field without a single miss. Only professionals are capable of this.
The game is simple and each level takes only a few minutes. Trust your intuition, click on a cell, and squeeze your eyes shut in anticipation of the result. Interestingly, luck is of no consequence here. Every action can be explained in terms of logic.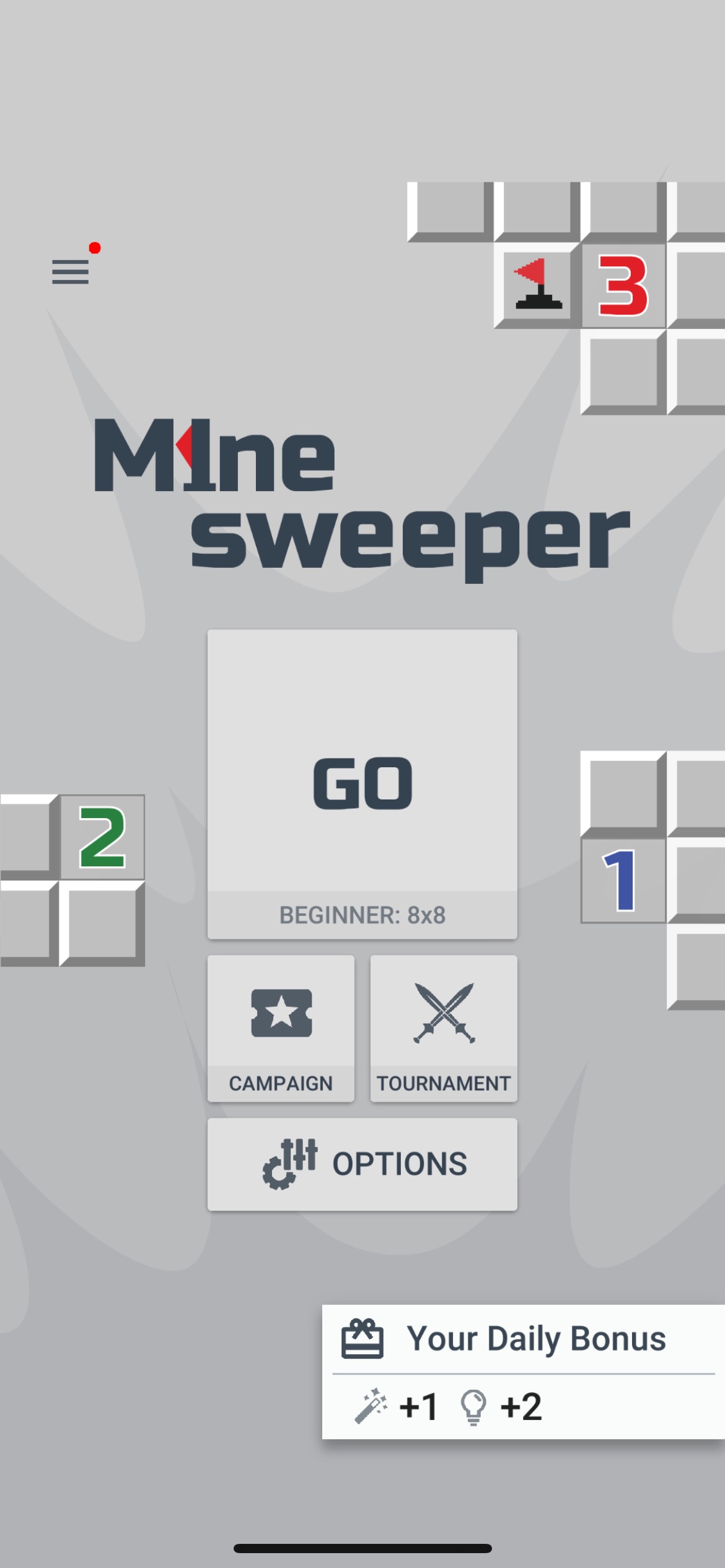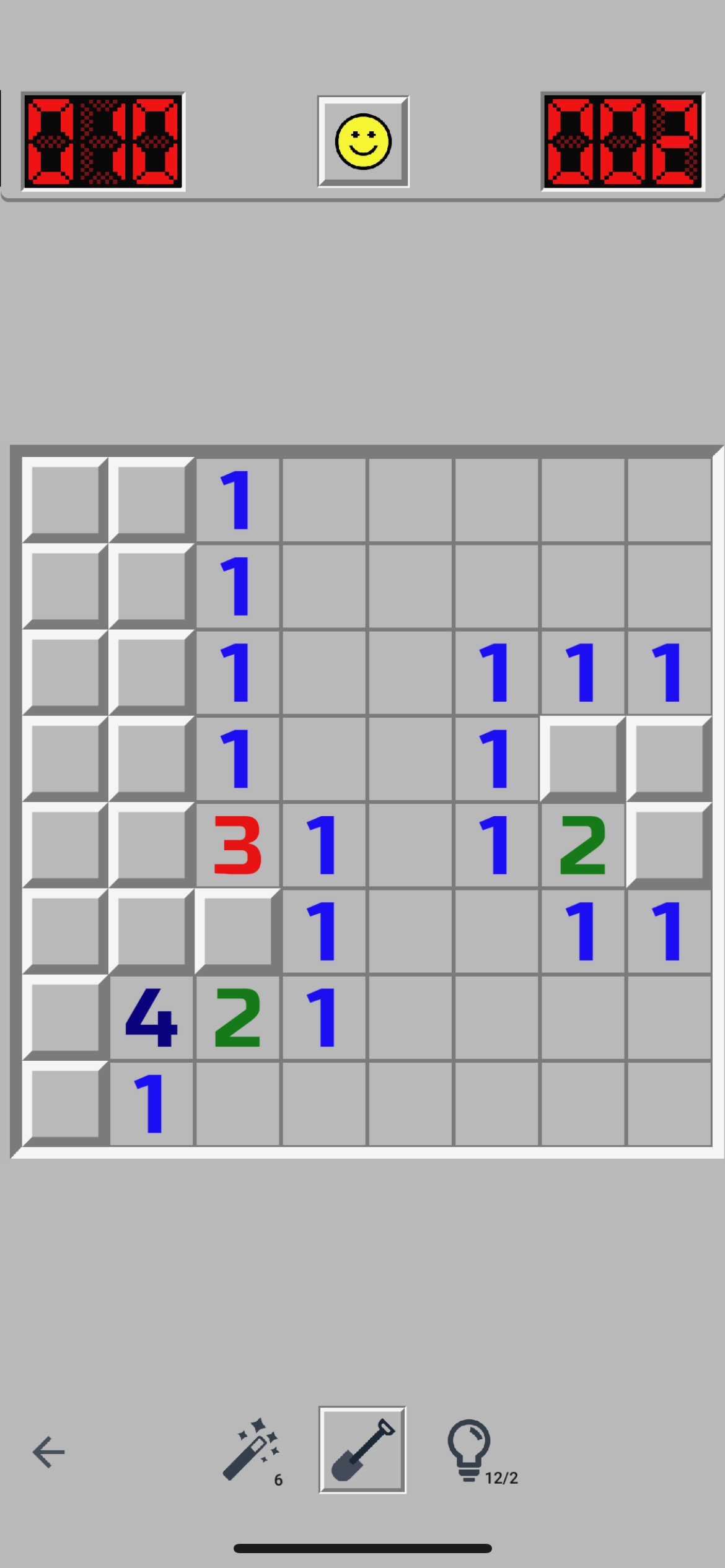 You can choose any game mode. Compete with the computer, your friend who is sitting next to you, or any other participant online. Open the Veteran mode if your experience inspires envy and respect. There are a total of 3 levels of varying difficulty. Start your rescue mission today.


You may also like: 11 Free Offline Puzzle Games for Android & iOS
Minesweeper Classic: Retro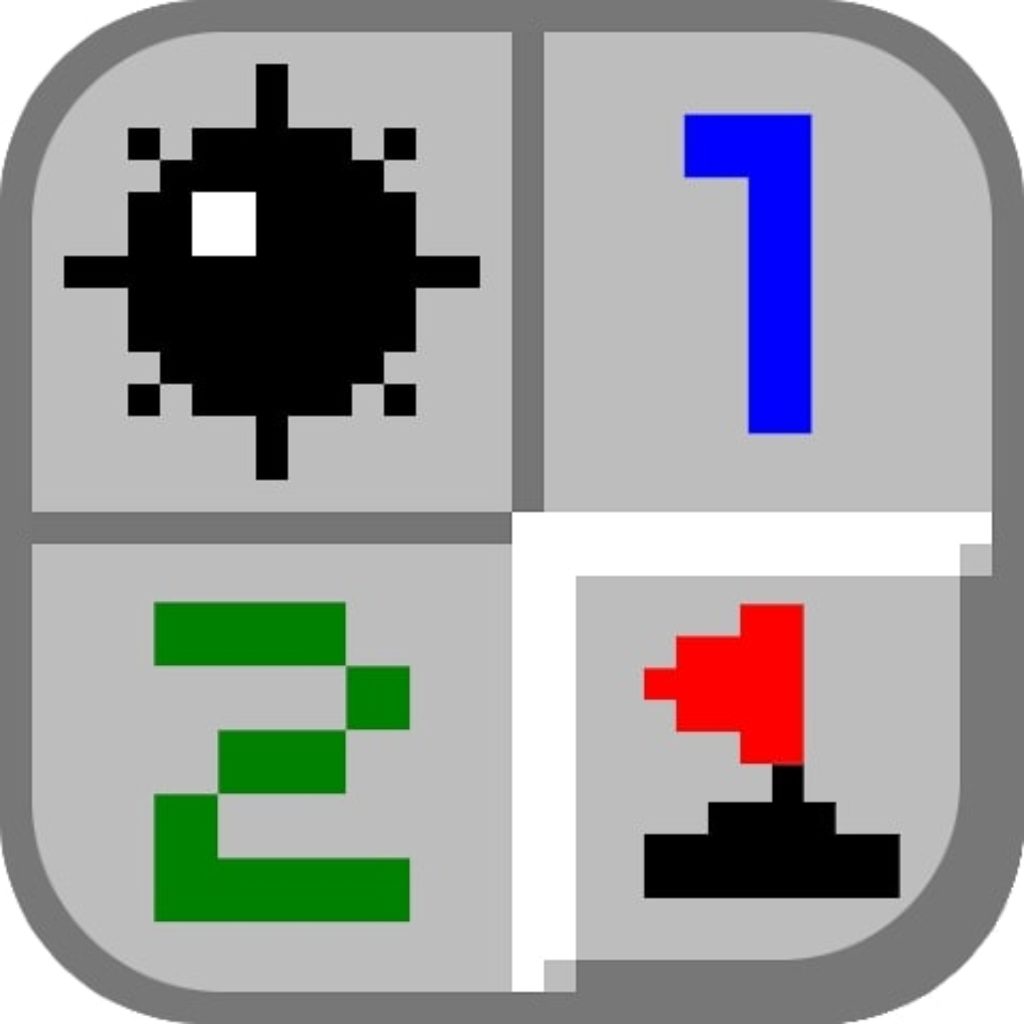 Find yourself in your past at the touch of a button. The app Minesweeper Classic: Retro for your phone invites you to try your hand at the most popular and legendary game of an entire era.
The regular game is improved and has many useful options. Choose the right field, get rewarded, and use it to get useful tools.
This game allows you to develop logical thinking, assiduity, and attention. It is suitable for players of all ages.
There are 5 levels of difficulty available to you, from elementary to super difficult. It will help keep your interest in the game at a high level. If you don't know how to make the next step, you can always visit the Hints section.
You can spend the money you earn to unlock 50 themed arenas. Choose the one that perfectly suits your current mood. Save unlocked themes and start the game from where you were interrupted.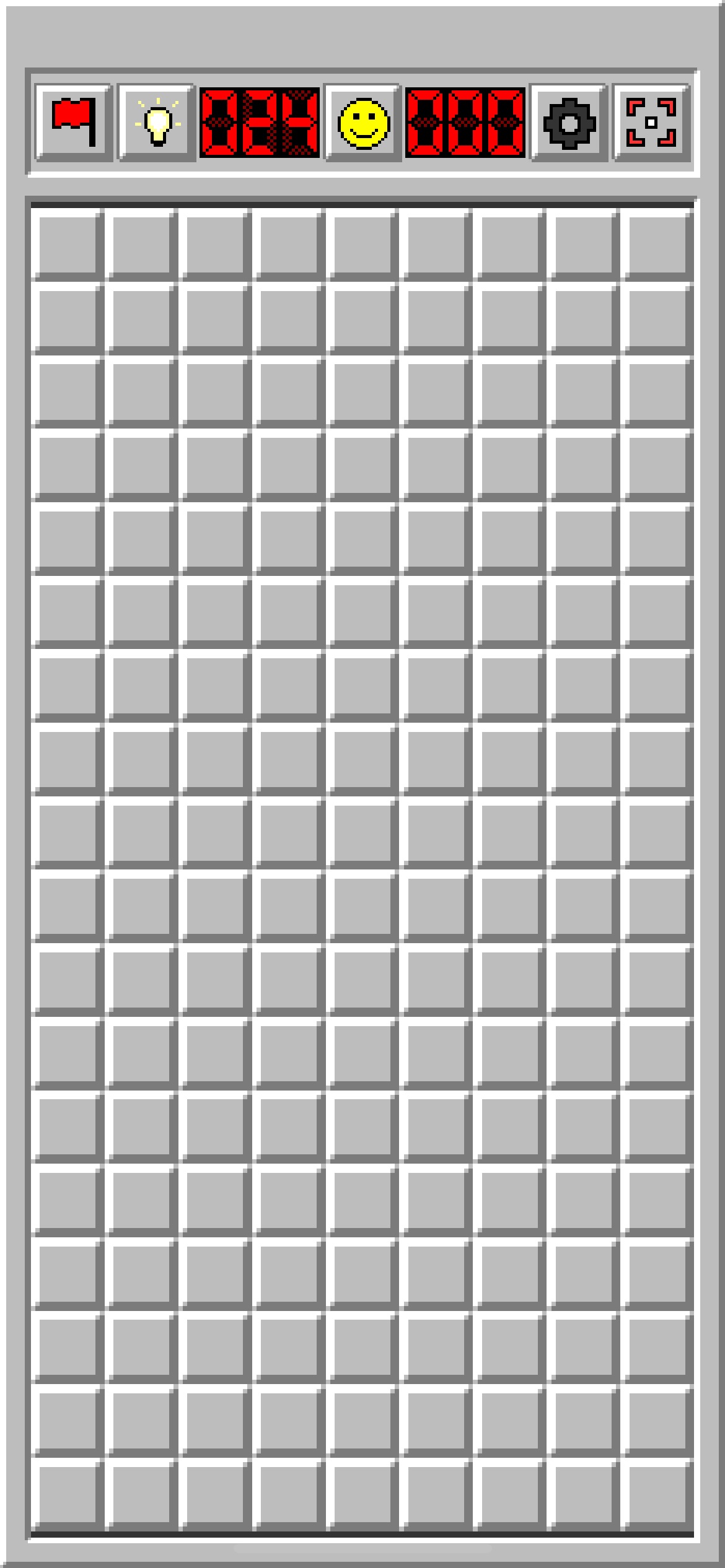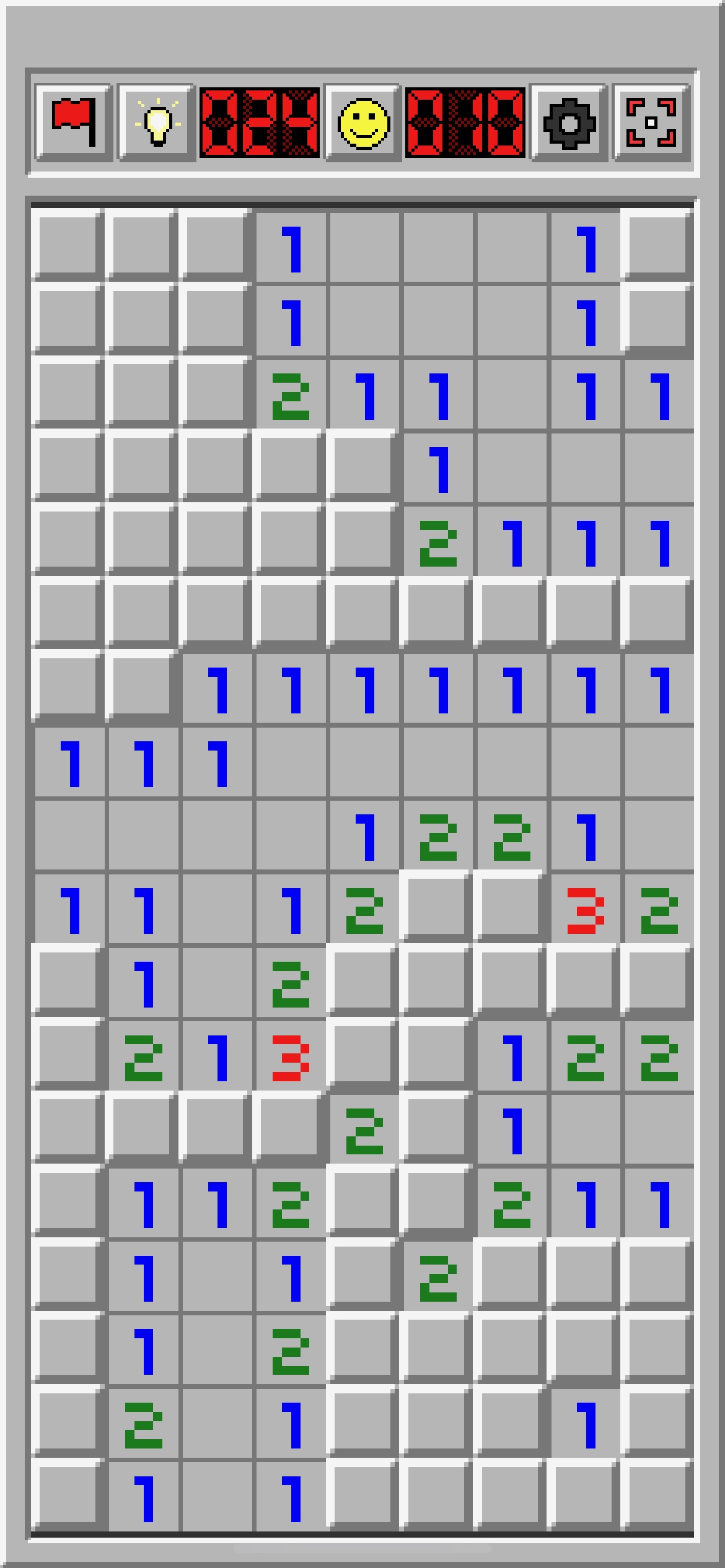 Change the size and scale of the game by tapping on the screen. See where you stand in the overall standings. The more victories you have, the higher your name will appear. Despite its considerable age, the game is still popular among players of different generations.


Minesweeper: Collector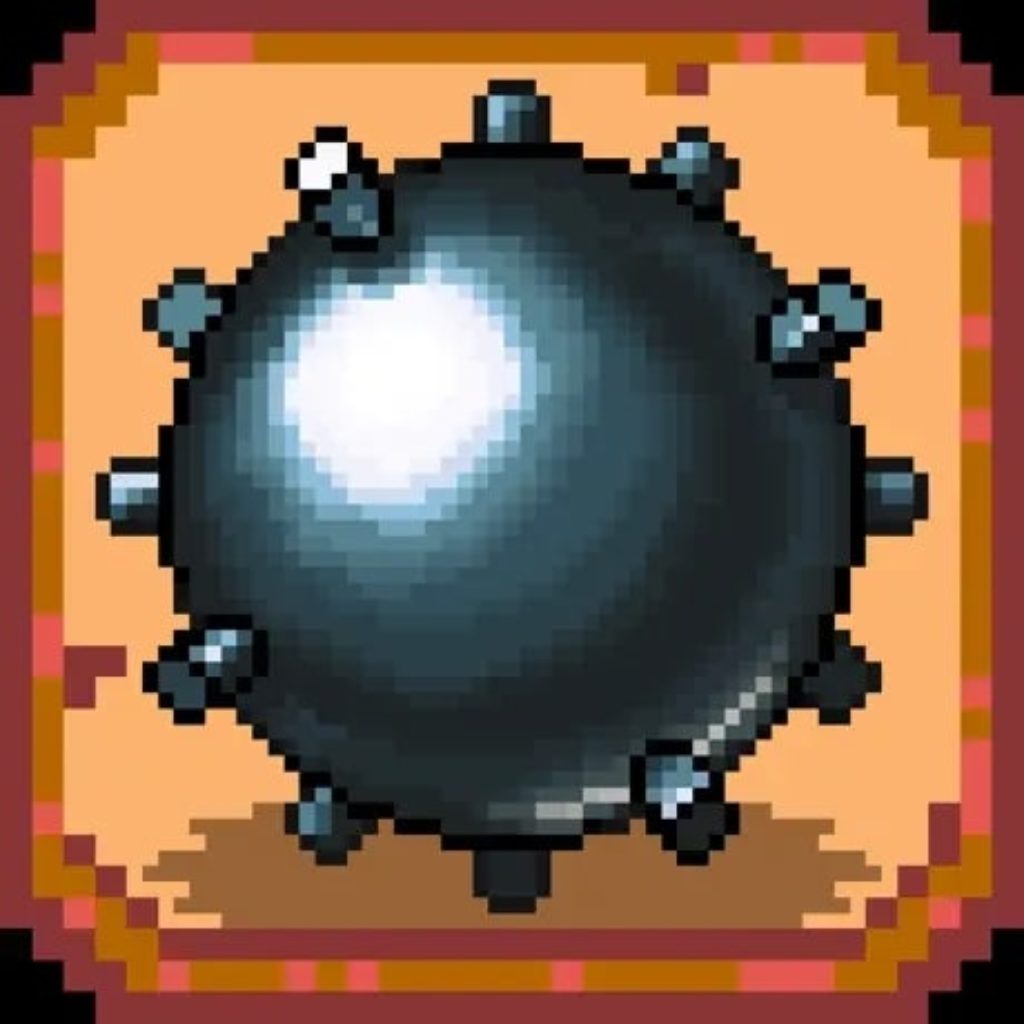 Many entertaining levels of varying difficulty, all sorts of fields, and special effects for players in Minesweeper: Collector.
The classic Minesweeper is long outdated, but the idea of the game is successfully used by modern developers. This improved version consists of 1350 levels, which are strikingly different from each other.
The whole game is divided into several locations, passing through which you will get a key to a new arena. Such construction of the game eliminates boredom and annoying actions in each round.
Minesweeper: Collector consists not only of your duty to remove mines. You can get nice and useful trophies in the form of treasure chests. Extra experience points, coins, or artifacts can be hidden there. All this will unlock new levels and simplify the gameplay.
You can also get a real pet. Choose any of the 30 available options. Each pet has a variety of forms that are available when unlocking new levels. The game has a tab with a paid puzzle game. This will help take your mind off the passing of Minesweeper for a while.
The playing field is of 2 types: classic square and hexagon format. Different difficulty modes are available to you.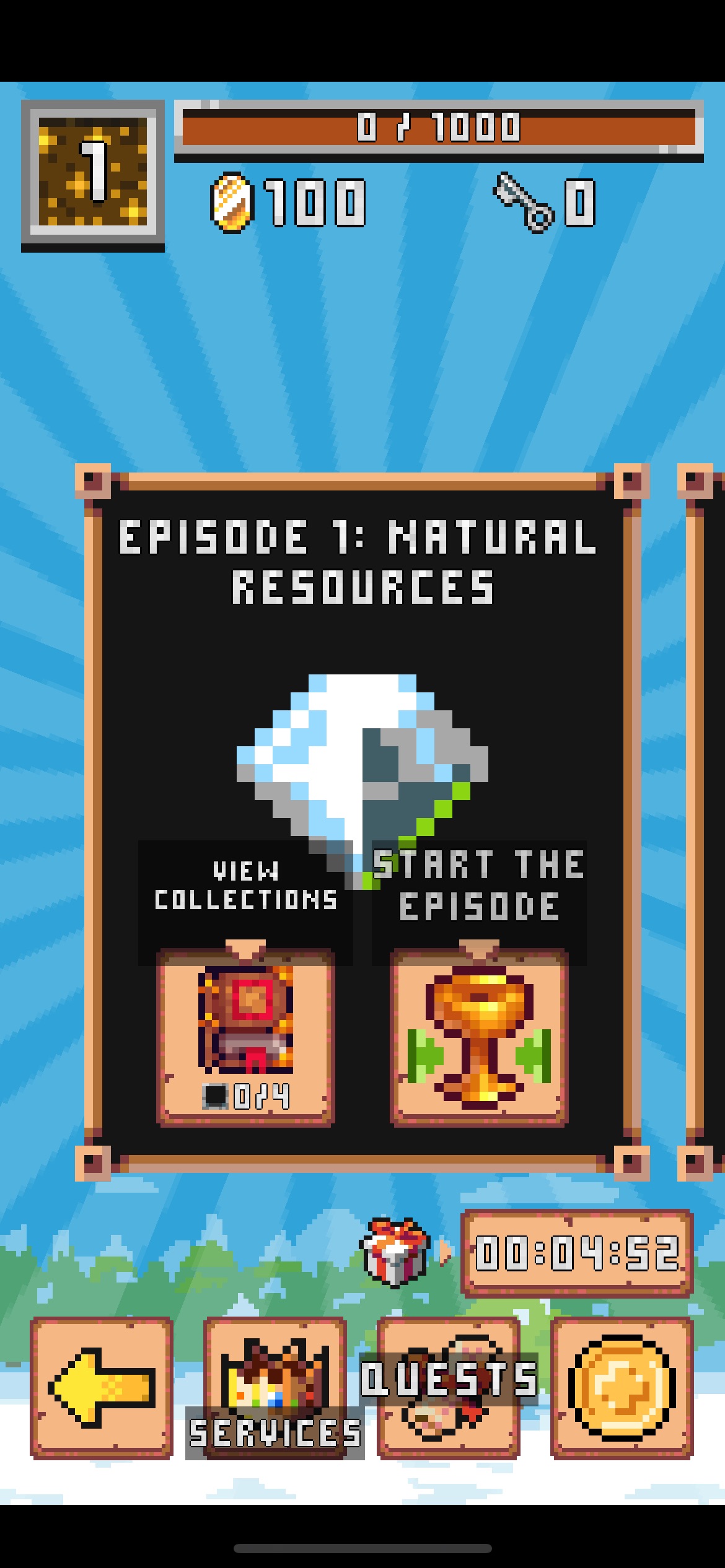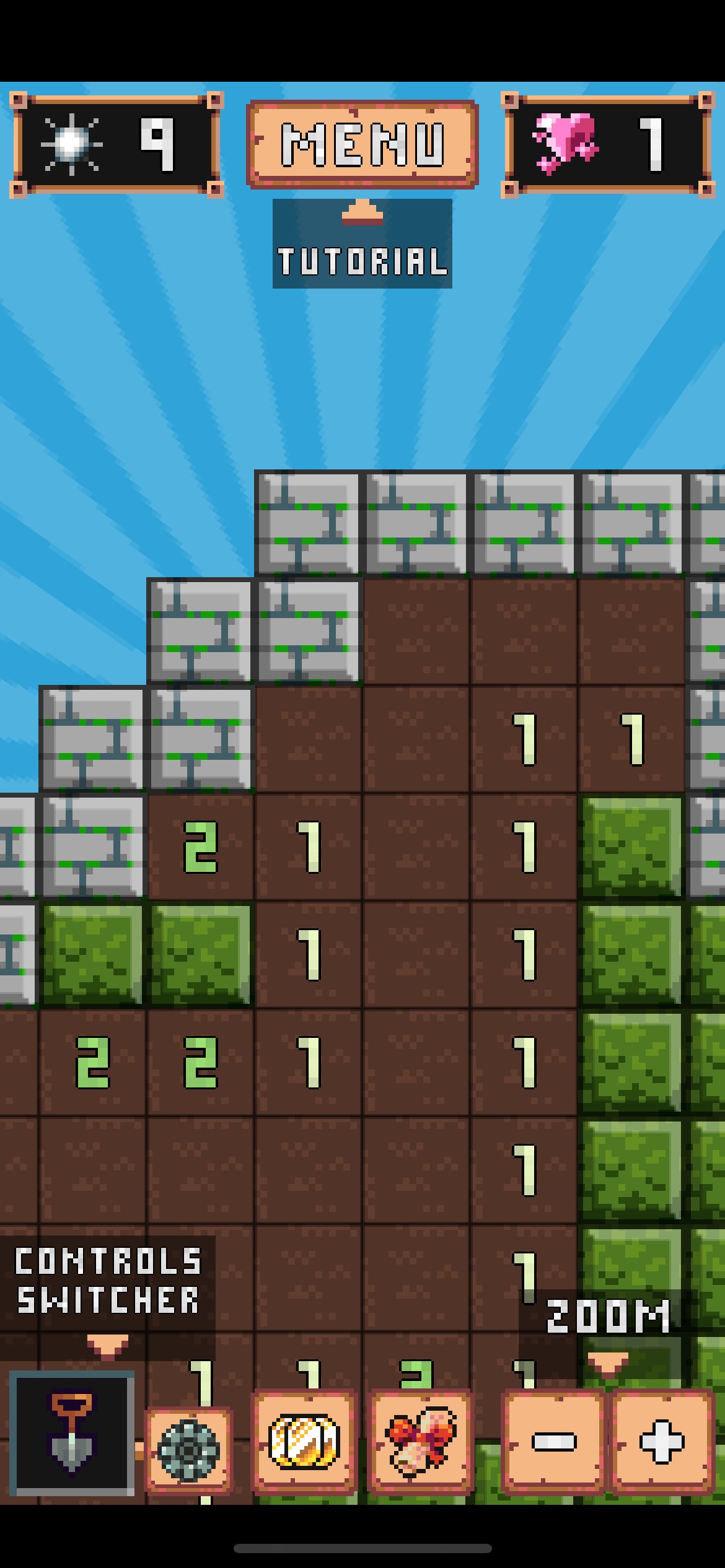 Tower of Greatness is designed for experienced players with significant achievements. Celebrate your successes, compare your achievements with other participants, and get positive emotions from Minesweeper: Collector.


Minesweeper Q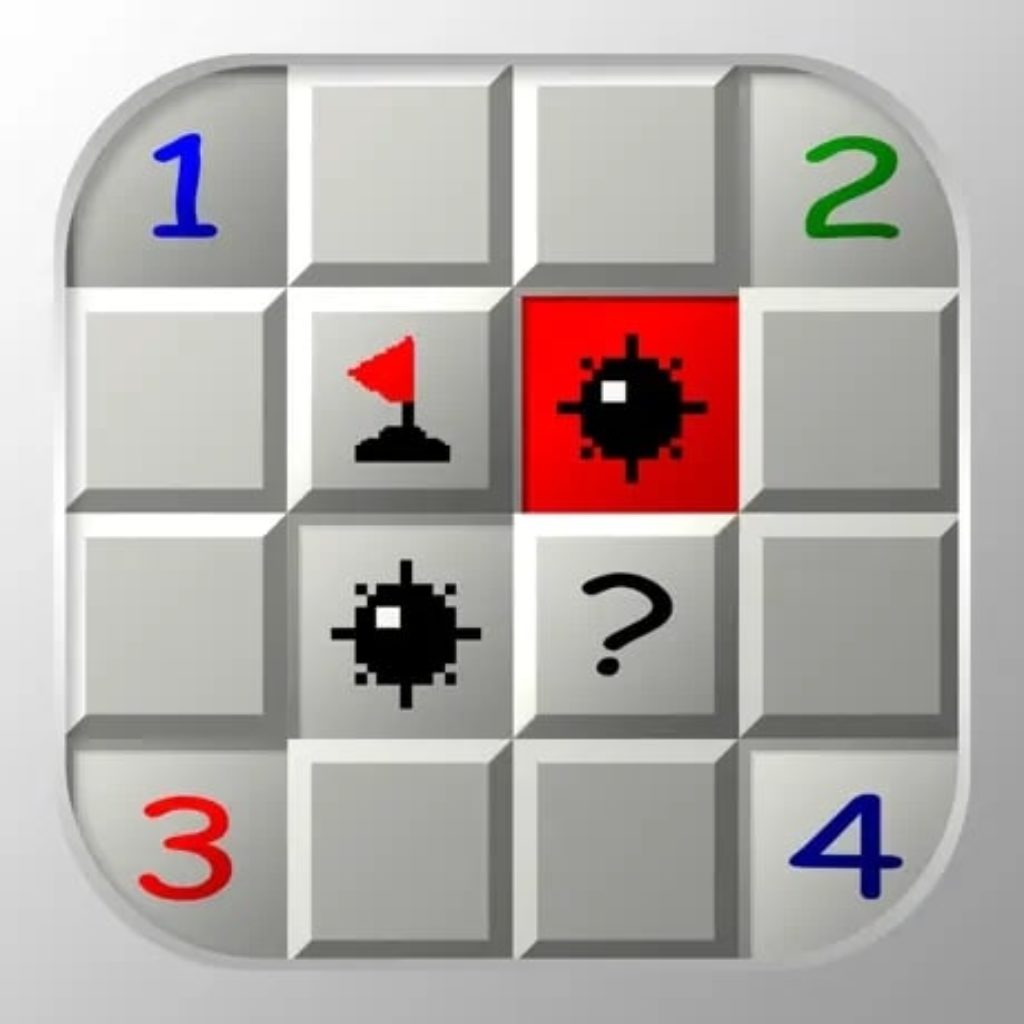 Minesweeper Q offers an improved version of the classic game. Convenient controls and a familiar format will make passing the game comfortable and enjoyable.
The game works as quickly and easily as possible. Download the game, open it, and set the basic settings. Start where you left off last time.
Save your results and compare them with the success of other users. The soundtrack makes the game more interesting and dynamic. As always, you need to defuse the laid mines in the specified time.
Digital clues will help you in this difficult matter. Check the boxes, determine the exact location of the bombs, and earn points. To mark a bomb or get hints you just need to tap the screen in the right place.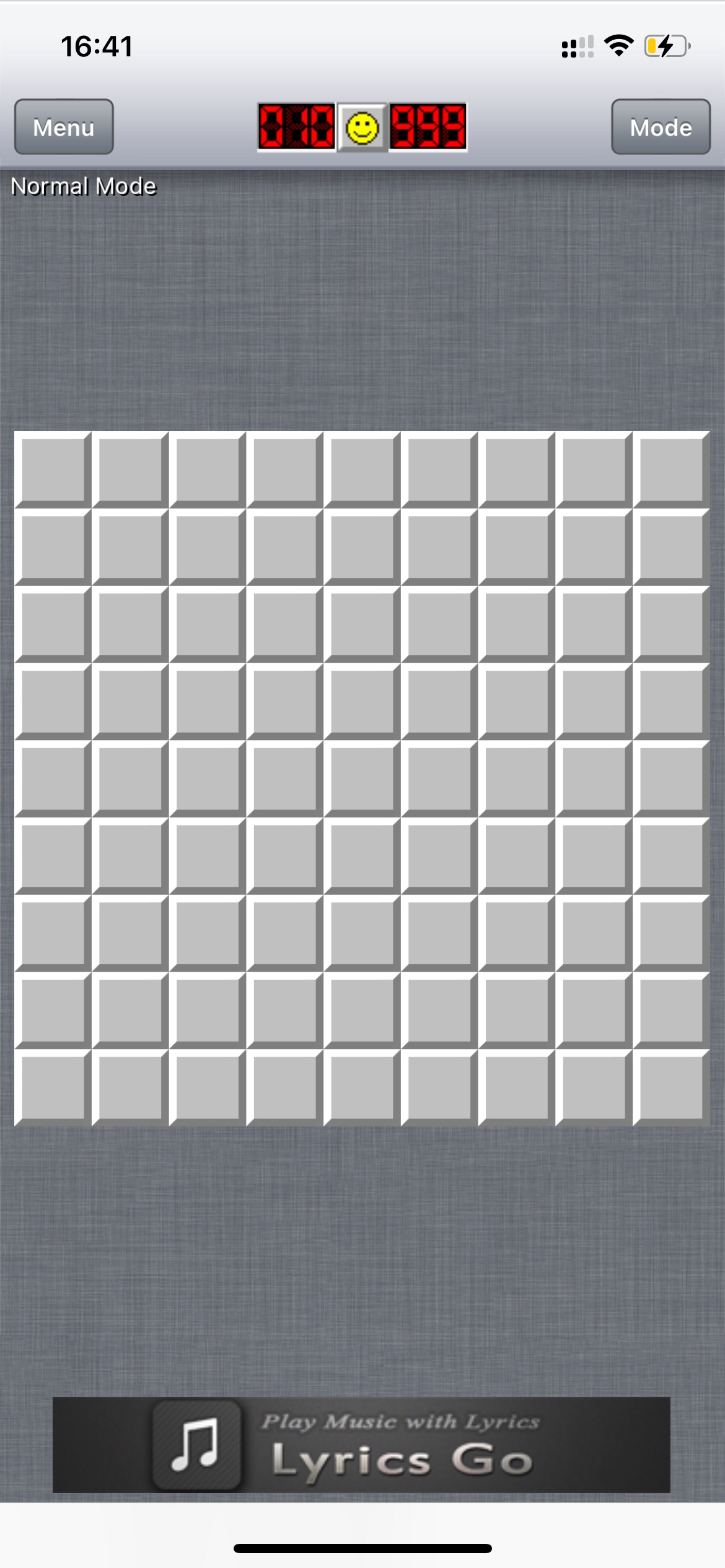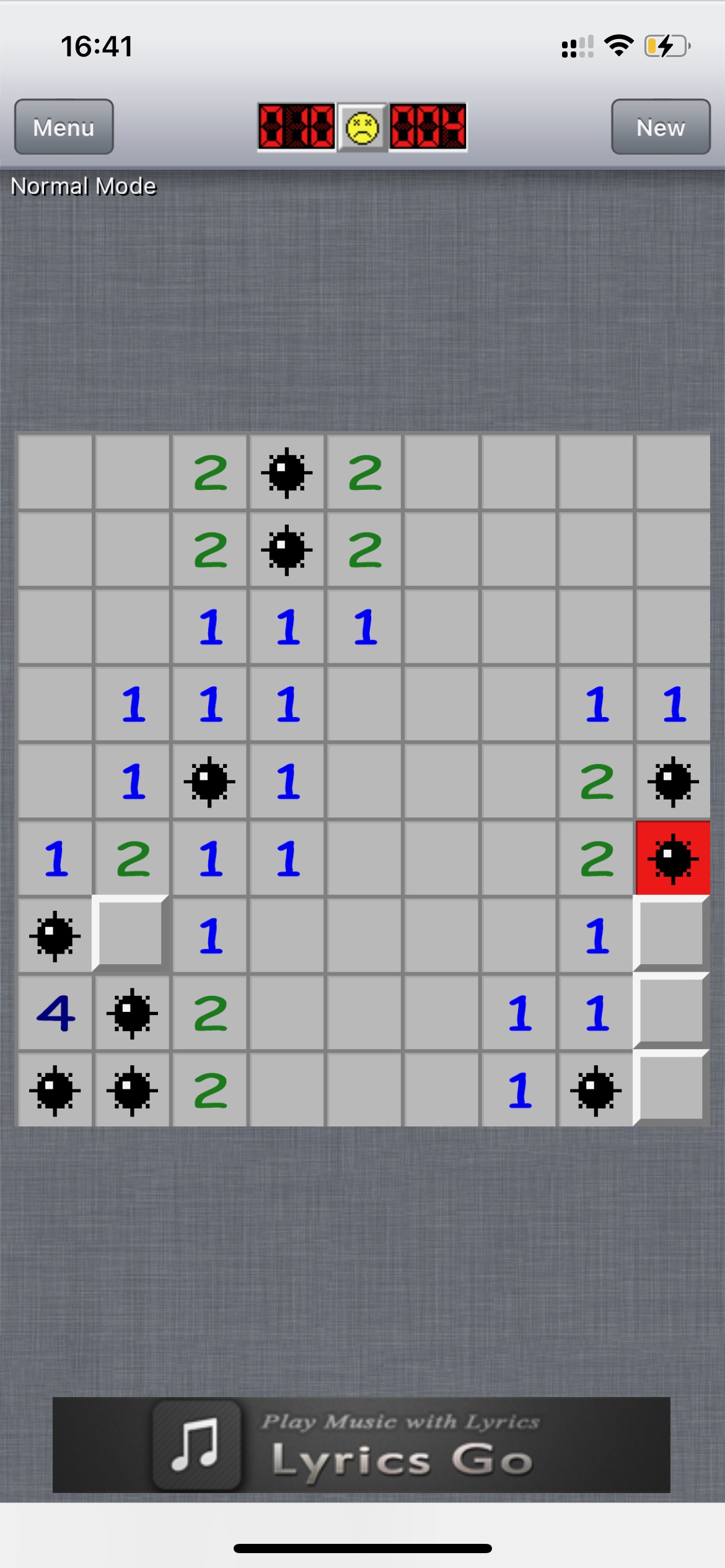 To keep the game interesting, you can select one of 8 different boxes. Enable auto-selection if you can't make up your mind. There are no unnecessary options or pay-per-play. Download Minesweeper Q anytime, complete challenging missions alone, or compete with friends.

You may also like: 15 Best Block Puzzle Games for Android & iOS
Minesweeper for Android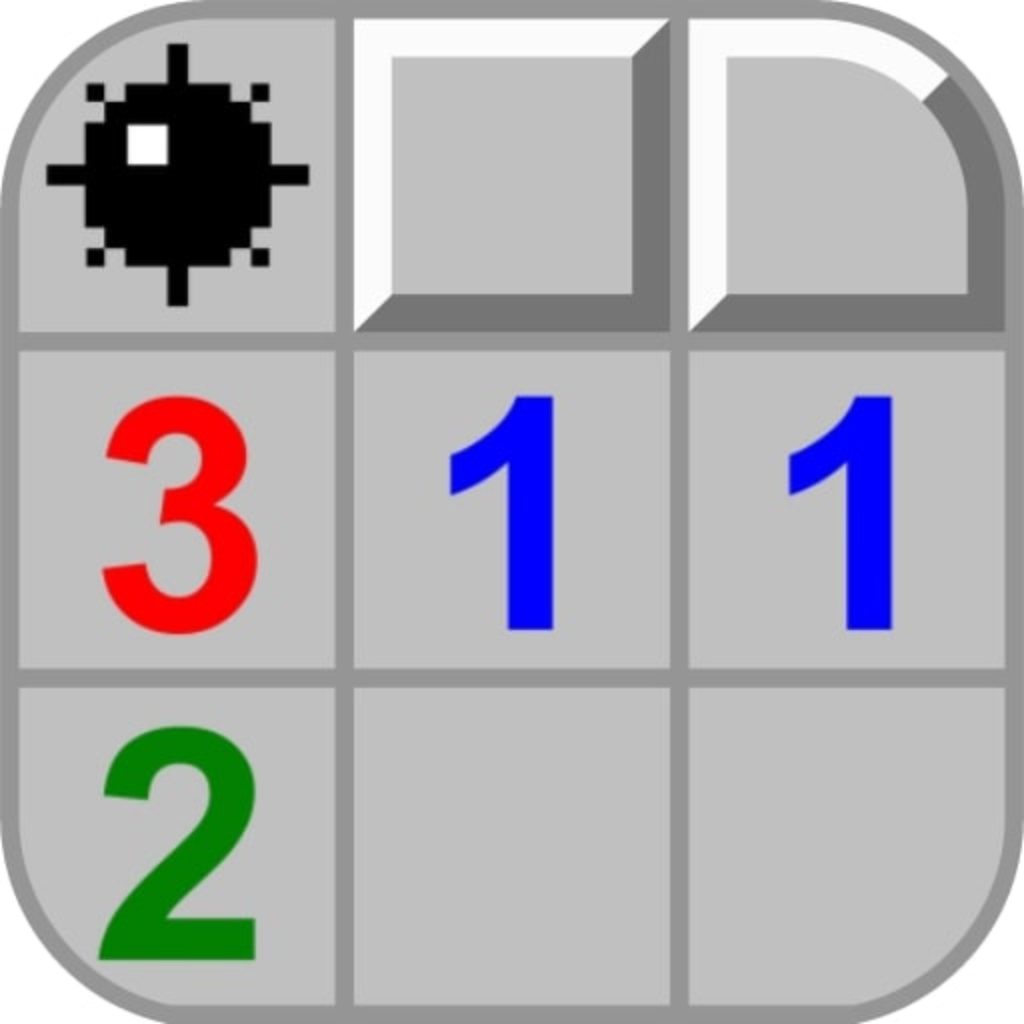 Do you like simple and uncomplicated games? Are you a retro fan? The Minesweeper app will turn your phone into a minefield, where only you can determine the outcome of events.
Include your logic and try to find all the bombs in a matter of minutes. This game is based on mathematical approaches and does not depend on your luck. To win, you just have to be attentive and patient.
The game is fully consistent with the classic version. Controls and interface allow you to not waste time on settings. This game is great for passing the time in transport or queue. Finish the game and continue at a convenient time from the right moment.
The game is completely free to play. It only takes up 4.71 MB and does not affect the speed of your electronic device in any way.
The game supports 4 game modes, from easy to professional. You will be interested even if you have spent many hours on this activity. Minesweeper has long been the most popular computer game for a reason.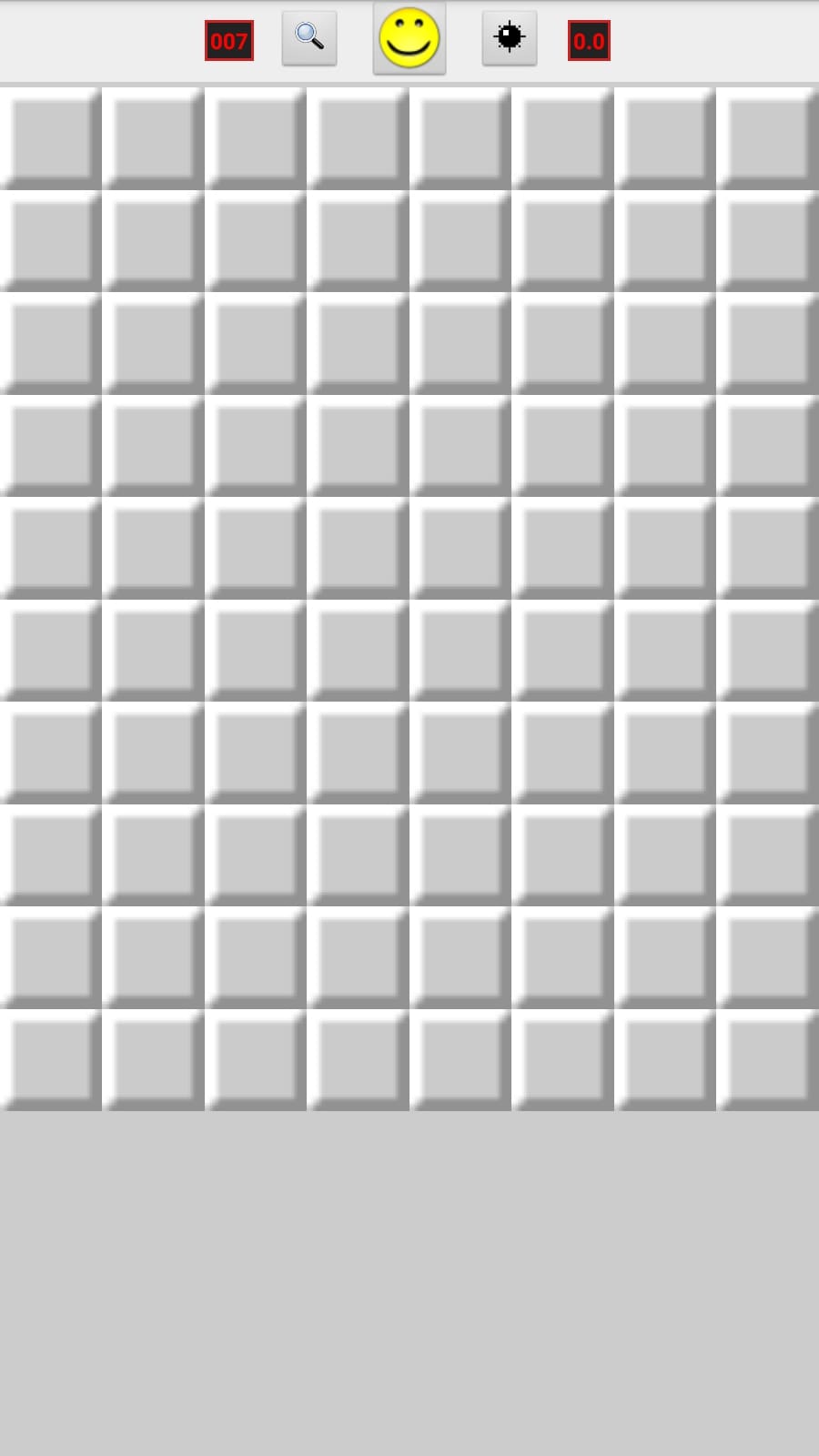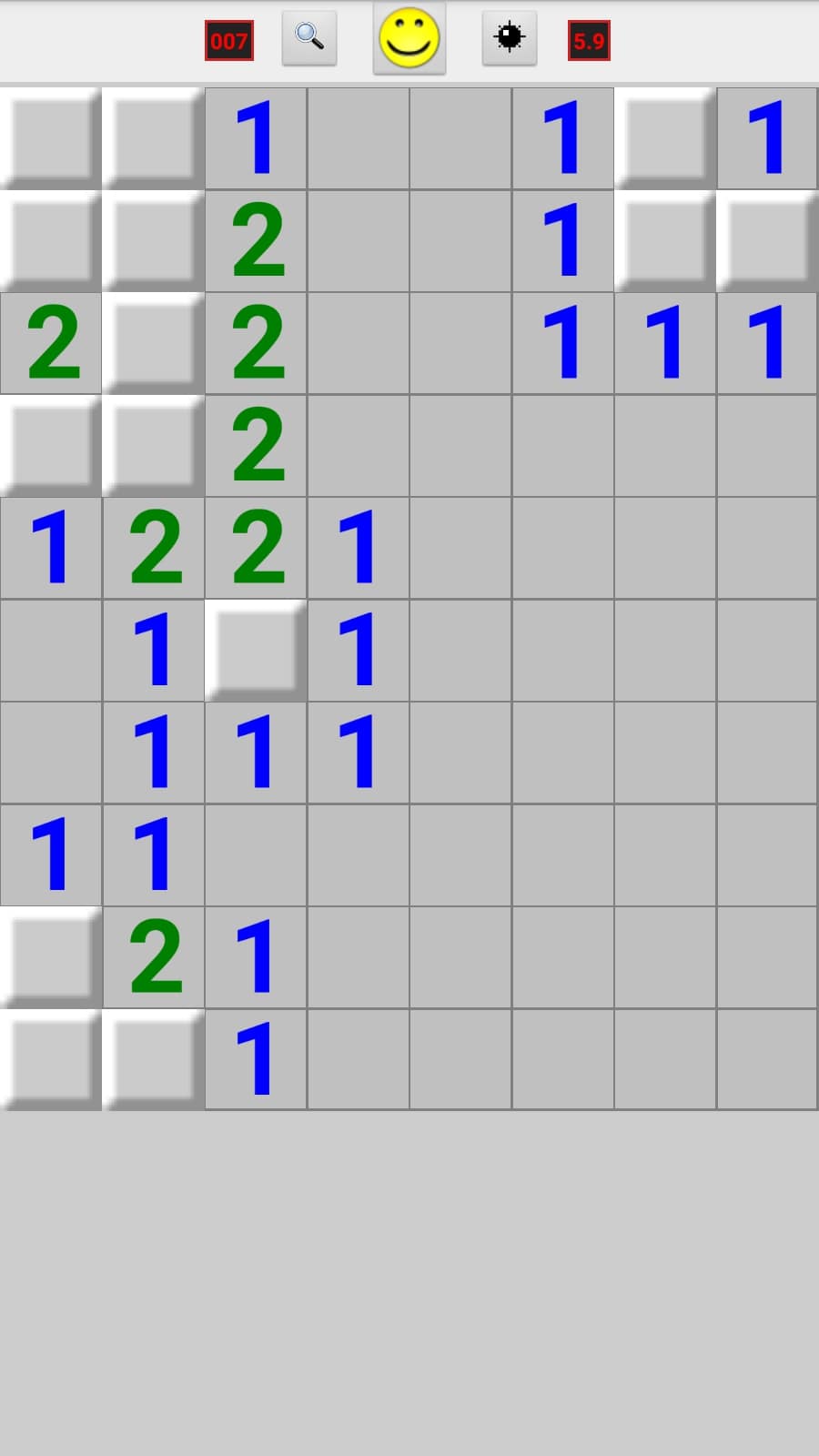 The whole process is clear and predictable, but winning is not so easy. Now you can play against the computer or invite another user to take part. This game is addictive from the beginning and leaves a pleasant impression.

Minesweeper! by Solitaire, Mahjong and Sudoku Company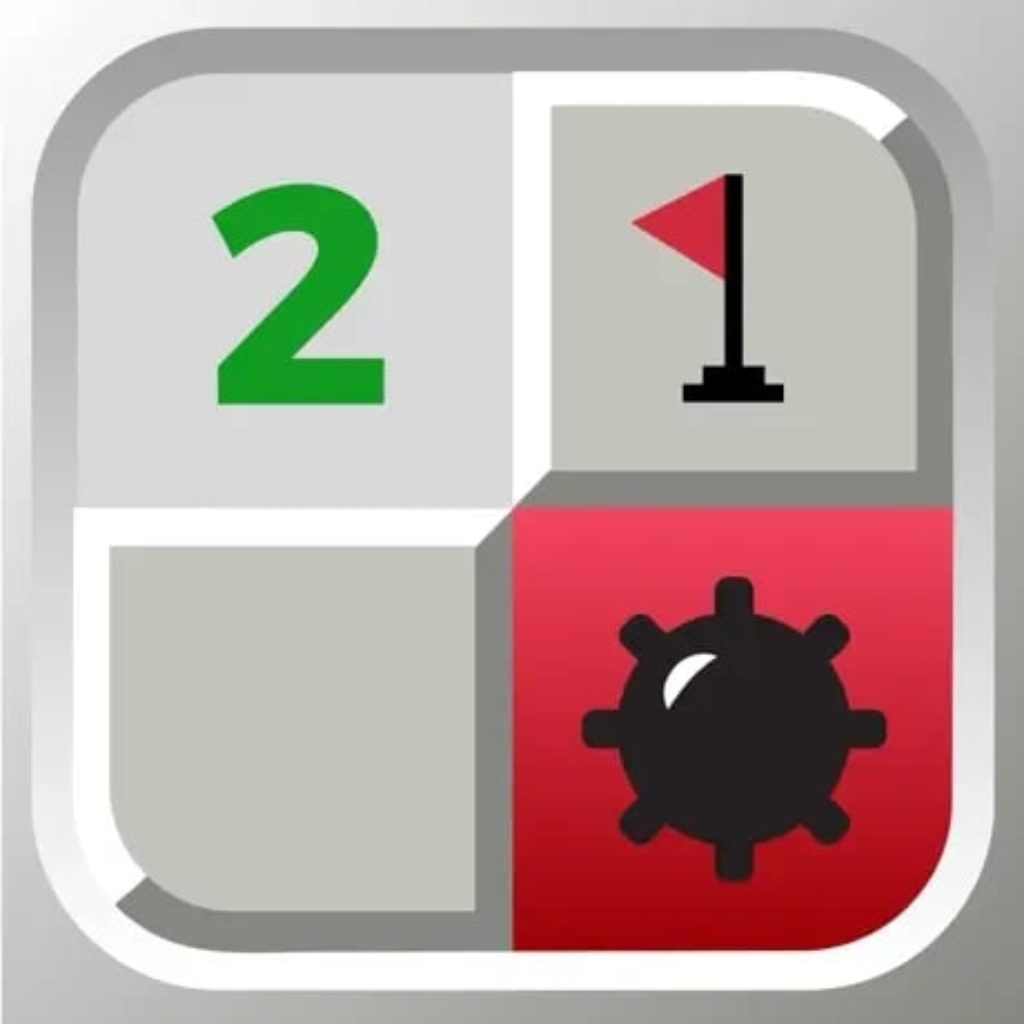 A fascinating and simple puzzle game Minesweeper!, known since childhood. A clear interface, an easy-to-use menu, and the same bright flags mean good job minesweeper.
Once again you are faced with a rectangular field with closed cells. Can you quickly and efficiently disarm all the hidden bombs? The number clues will help you solve this difficult task.
Do the math and you'll be able to place the checkboxes and mark the dangerous cells. Make preliminary decisions that can always be corrected. Thanks to the counter you will always know how many bombs are left on the field.
Choose the level of difficulty depending on your abilities and experience. You can even create your own playing field to complicate the task.
The game will be interesting for both adults and children. This is a full game that captivates for a long time without extra special effects. If you like to solve Sudoku, numerical crossword puzzles, Minesweeper! will definitely become your favorite app.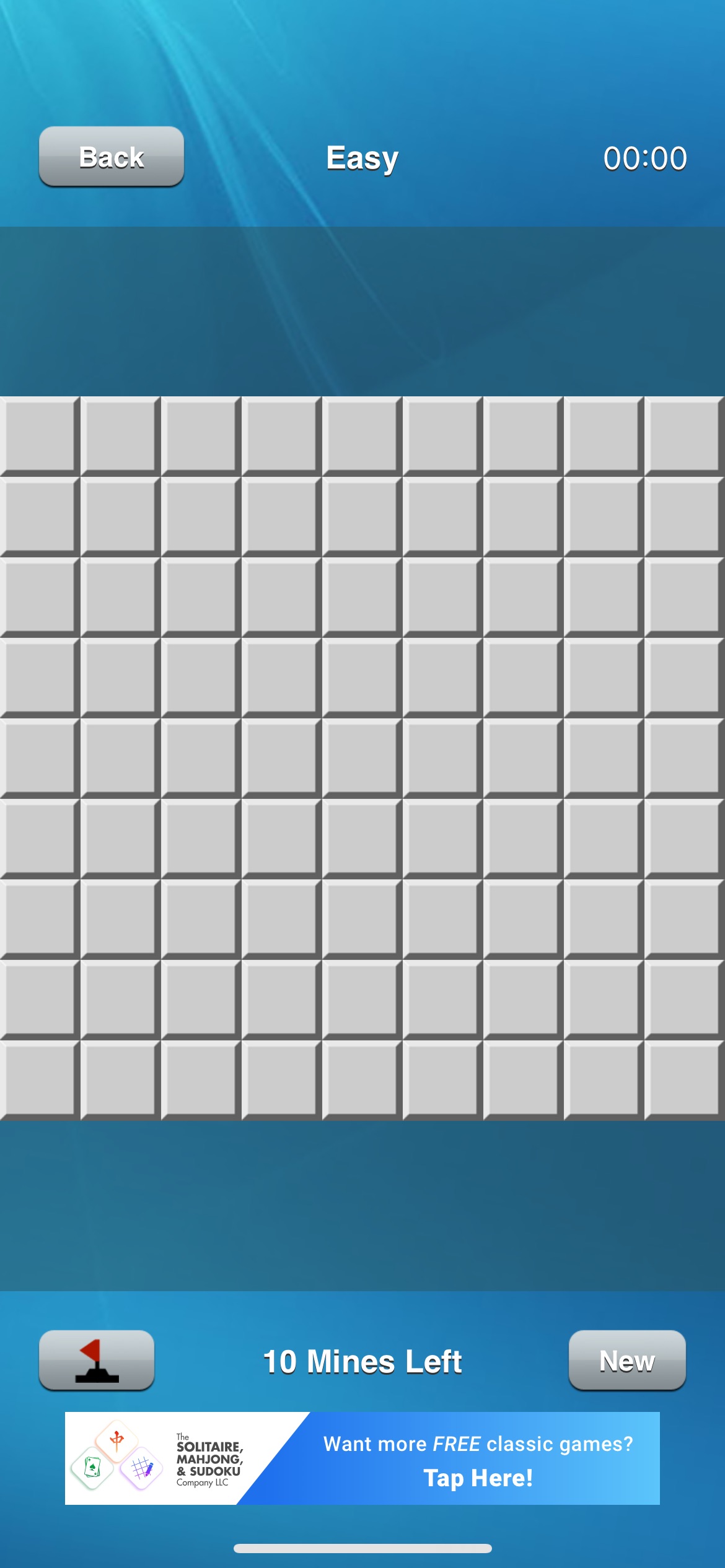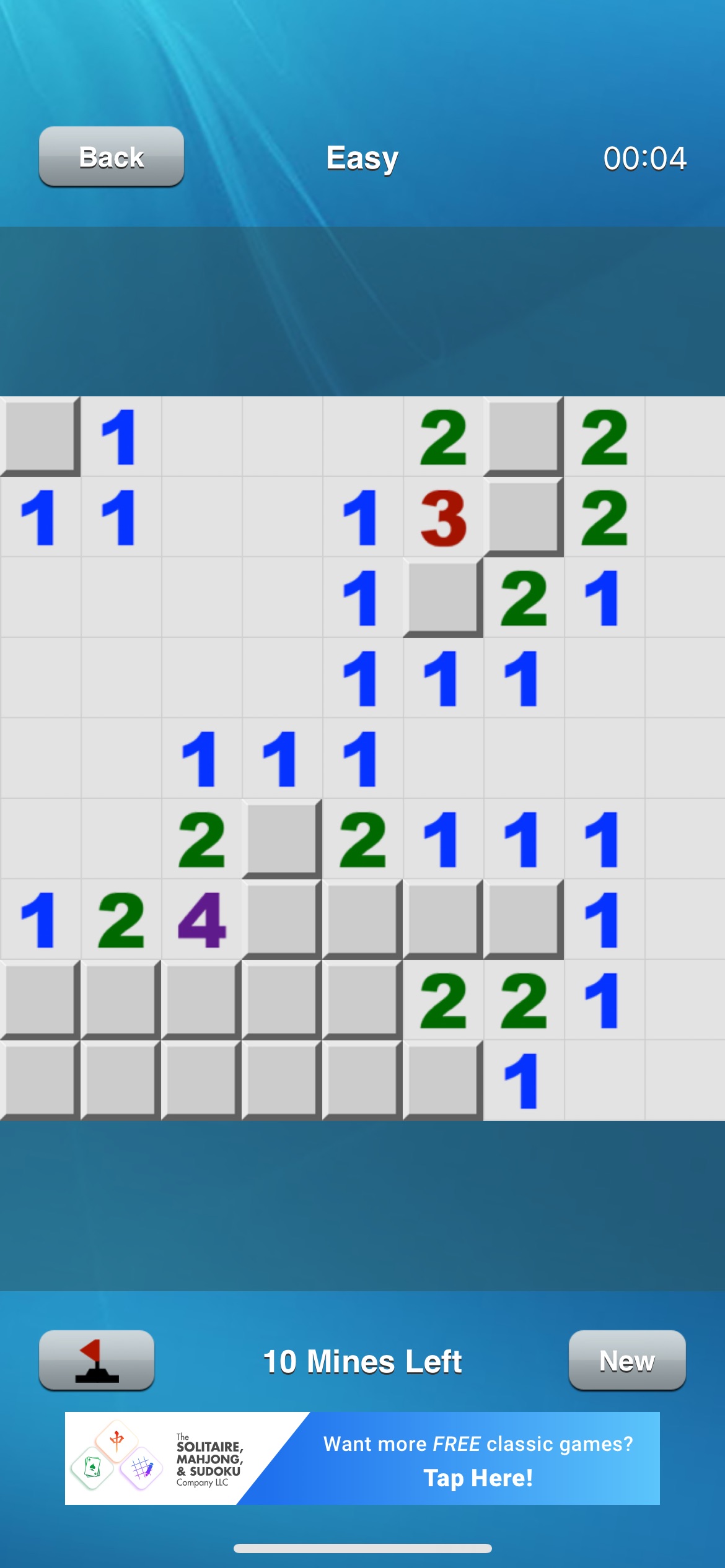 Relax after a hard day, at the same time training your mental abilities. Compete with other retro puzzle lovers and put your name at the top of the overall table. You can play an infinite number of times. Just choose the difficulty level and be patient.

You may also like: 5 Best Emoji Puzzle Games For Android & iOS
Minesweeper by Evkar games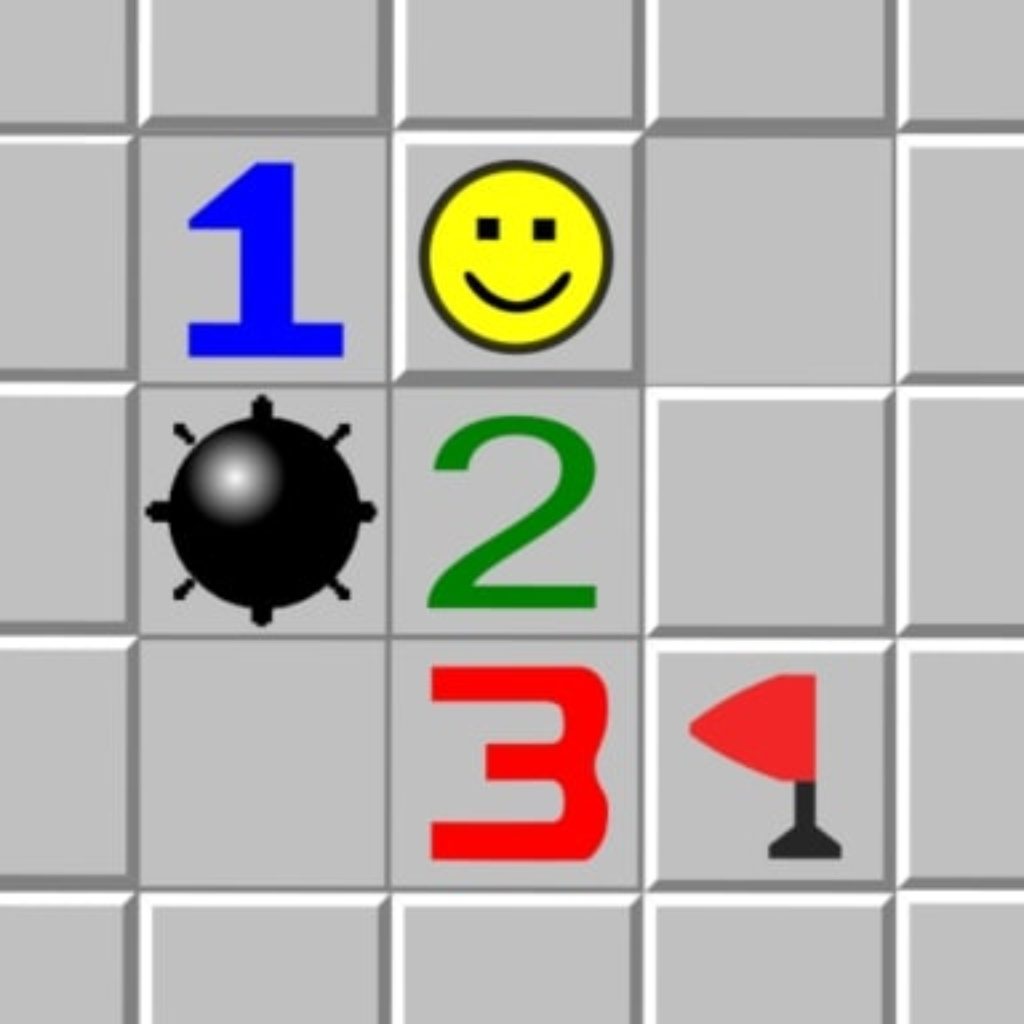 Minesweeper is a great game for anyone who wants to keep their brain toned. No extra options or paid services. On the screen of your phone are only the most important: the minefield and the time counter.
This game fully repeats the classic format on Windows-95. Your task is to find all the mines on the field, successfully avoiding their activation. This does not require you to wait for luck to descend upon you.
Just follow the hints with numerical values. They show the number of cells that separate you from the hidden bomb.
You can adjust the size of the field and the cells yourself or use the classic format. Expand the field to the full screen of your phone to make searching and counting easier.
You can't do without logical conclusions and calculations for a successful mission. There are easy, medium, and difficult levels. Sapper is great for quick entertainment, as one batch doesn't take much time.
You can always continue the game from the right place. The app has ads, but you can always remove them by purchasing the paid version.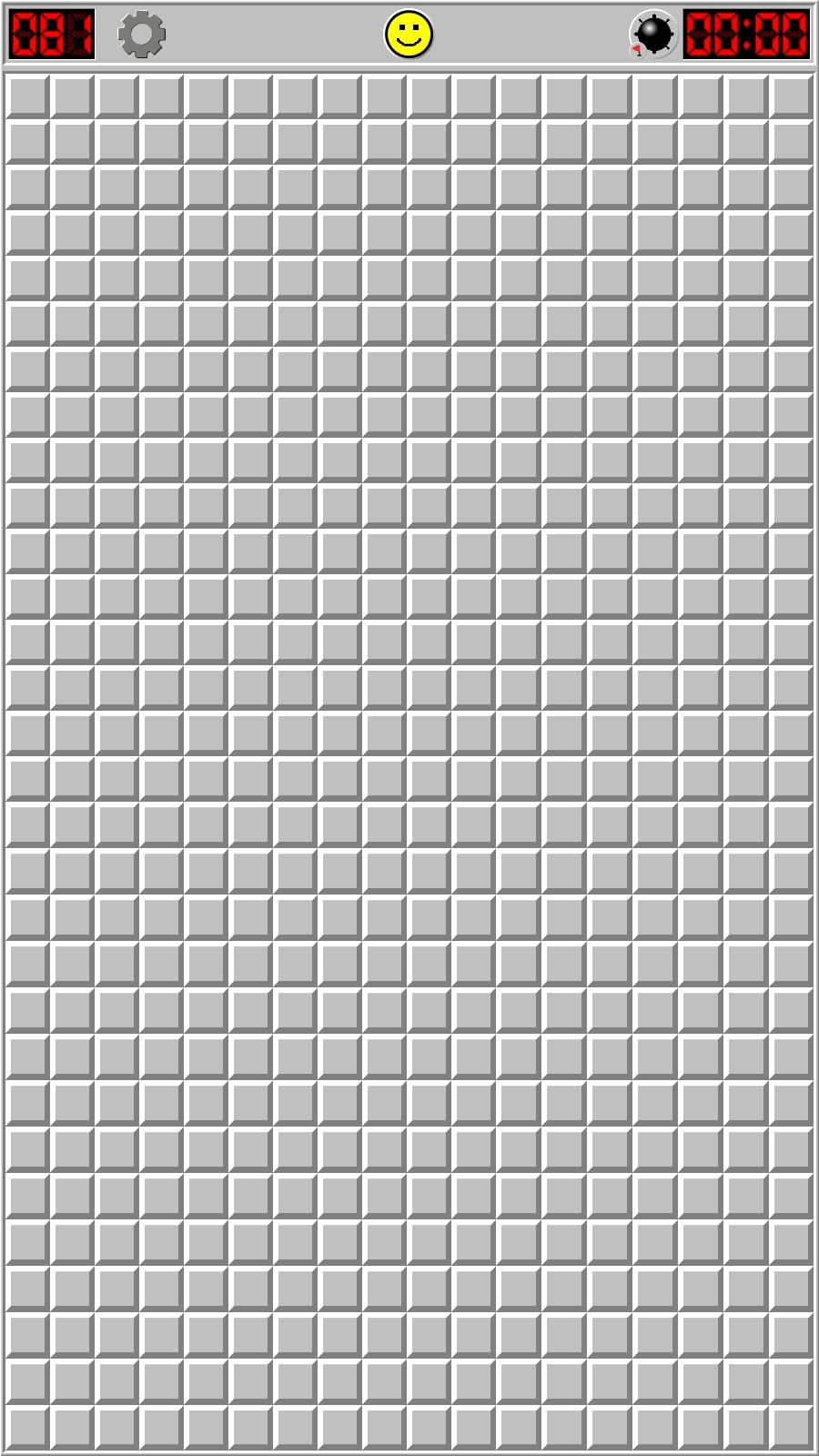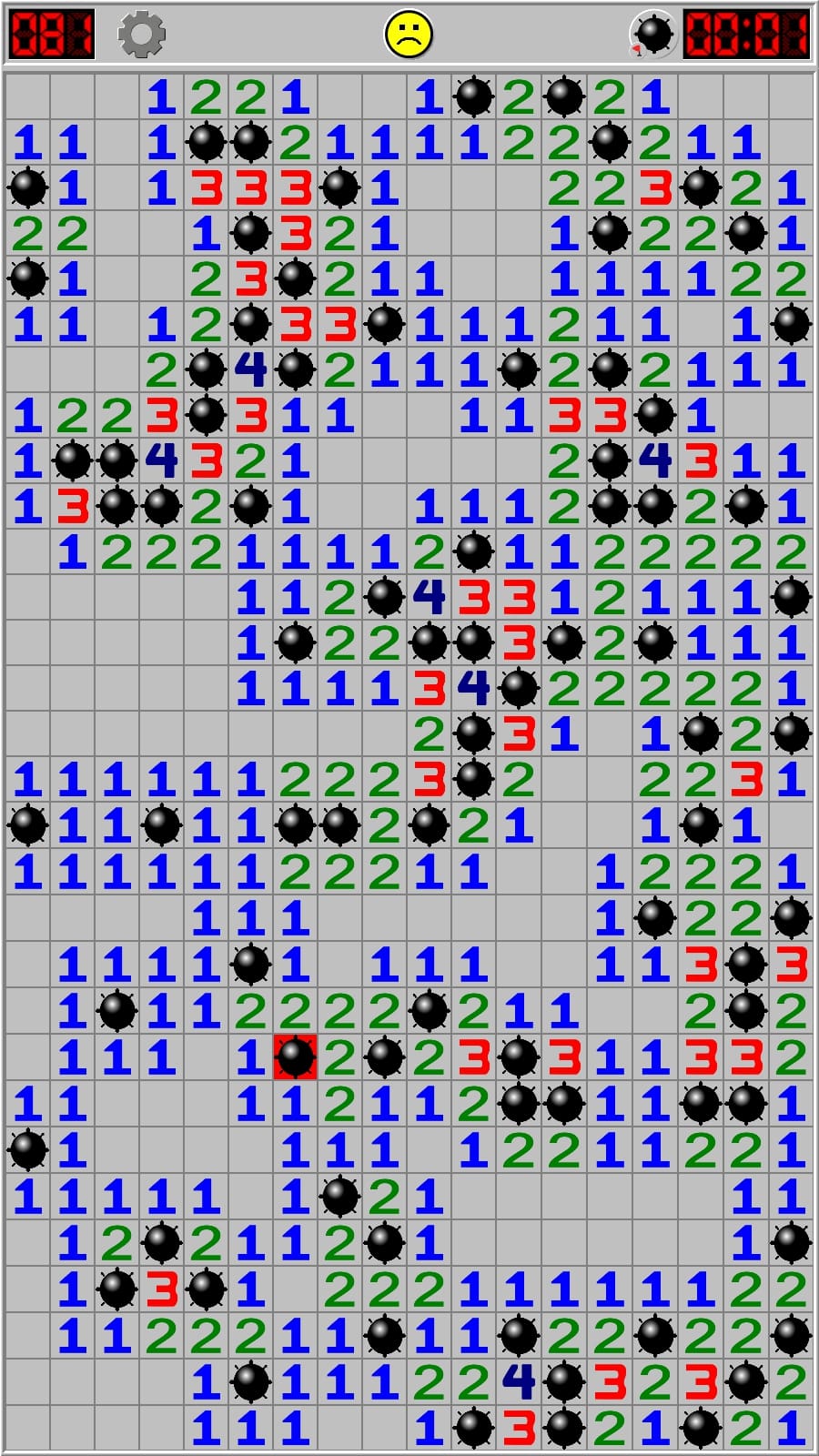 Saper is suitable for all Android 4.4 electronic devices. Nostalgia and a good mood for long hours are provided.