We check out phones dozens of times a day, so it's more than reasonable to get nice-looking wallpapers that unleash the visual potential of your phone.
That's why we've picked up the best free wallpaper apps for iPhone & iPad you could try. With these apps, you'll always have some cool wallpapers on hand.
These apps have wallpapers in any possible category, live wallpapers, video ones, and even full-on themes. Have a look!
Everpix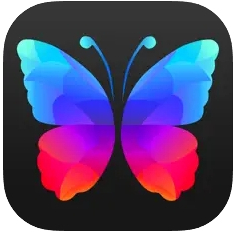 Let's start with a neat app that lets you level up the way your screen looks. It covers thousands of arts and pics in tons of categories (almost any category you could think of, actually).
There are over 15 categories, and new content gets added daily. These are mostly classic wallpapers that look great, but they are not too personalized. You can call it basic at some point, but chances are you'll find smth you really like.
Most images work for iPads as well, which is handy. You'll get to mark images as your faves and share them with mates. You can even post these on socials if needed.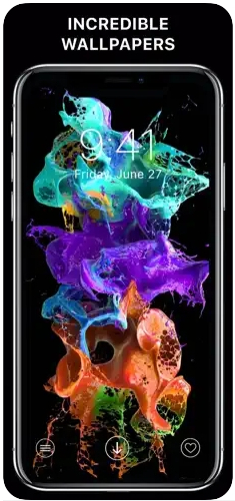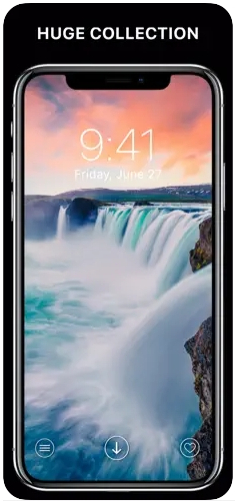 You may also like: 15 Free Background and Wallpaper Maker Apps
MyScreen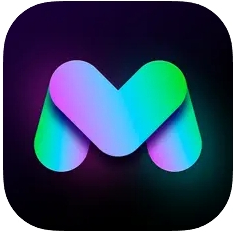 If your goal is to get a fully custom lock screen that impresses everyone who sees your phone, this app will help.
This app is not only about wallpapers, it covers a bunch of themes that give your phone a total makeover. The customization level is insane: you'll get to change widgets, icons, keyboards, and more.
There's a wide range of pre-made themes and images, and you'll get to personalize them all with custom images if needed. You can also add a depth effect on any wallpaper and pick a life theme as well.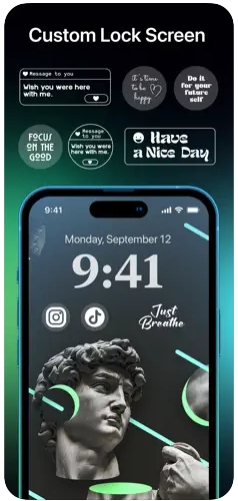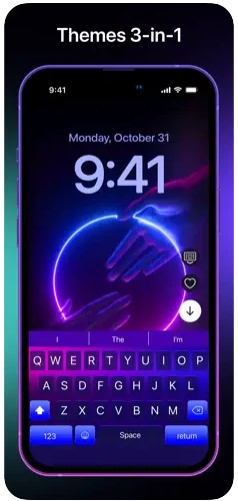 10000+ Wallpapers & Themes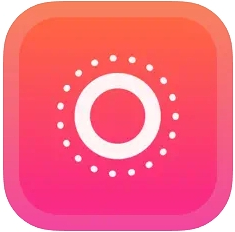 As you may guess by the name, this app covers a major catalog of wallpapers and themes to elevate the look of your phone. All the wallpapers are HQ and there are plenty of dynamic options if needed.
The navigation is simple as the wallpapers are sorted by themes, and you can use a search bar to find smth specific. The new packs come out regularly, so you won't run out of options.
You'll also get to make custom wallpapers by using your images and live photos (or videos). The editing doesn't require any skills, the app explains everything step by step.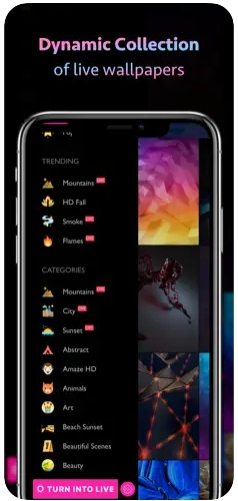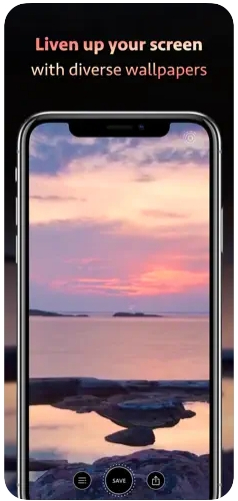 Icon Skins ™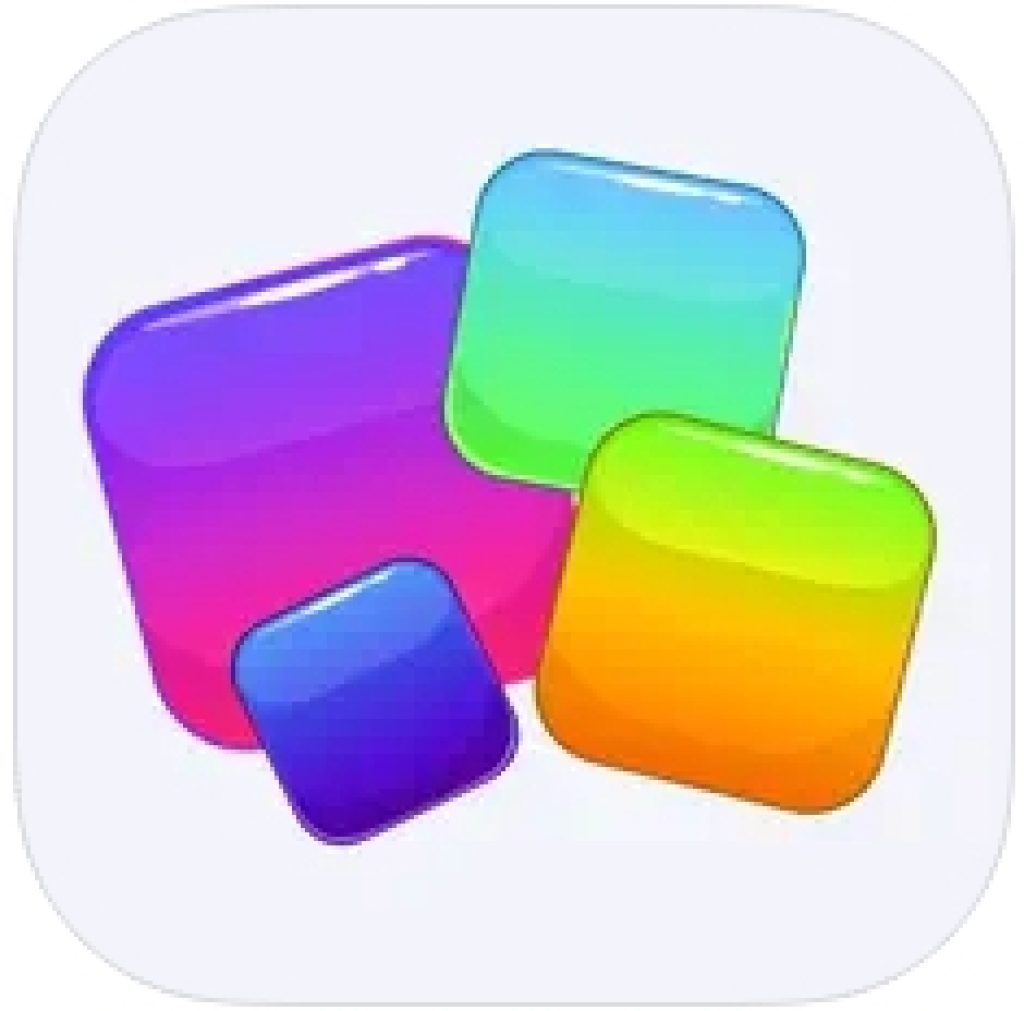 This app is a nice way to personalize the way your look screen looks. It lets you make a full-on custom lock screen with cool widgets and stuff.
It's also pretty simple to achieve this aesthetic wallpaper look without much effort and manual editing. The app covers hundreds of art and images in HQ you can use for free.
The app also covers depth effects that make your lock screen look extra cool. You may rather go for one of the pre-made pics or add it to a custom one.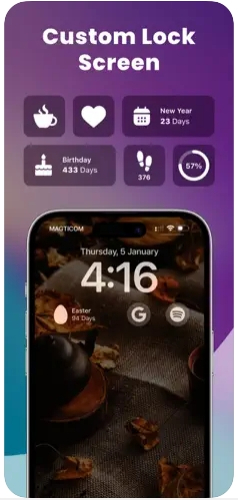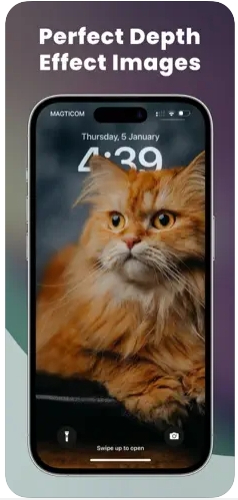 Wallpapers HD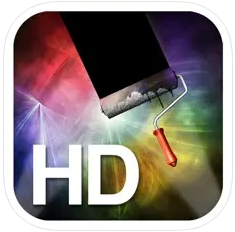 As its name suggests, this app features multiple lock screen arts in HD. The best thing is, most of the images work equally nicely for tablets.
Although you might find the selections slightly the same-typed, the fact that all images are entirely free makes it worth it. The UI is intuitive, and you can search for wallpapers via categories or a search bar.
The app updates its collections regularly, so you won't run out of material. And if you'll ever need to share any image, you can do it with a few taps.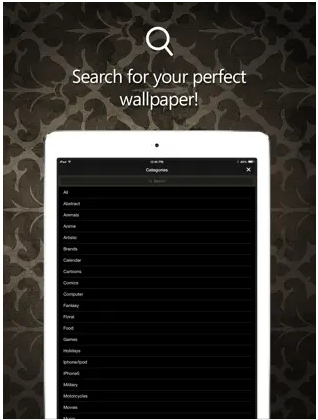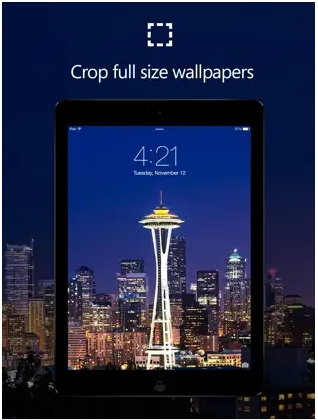 Live Wallpapers Plus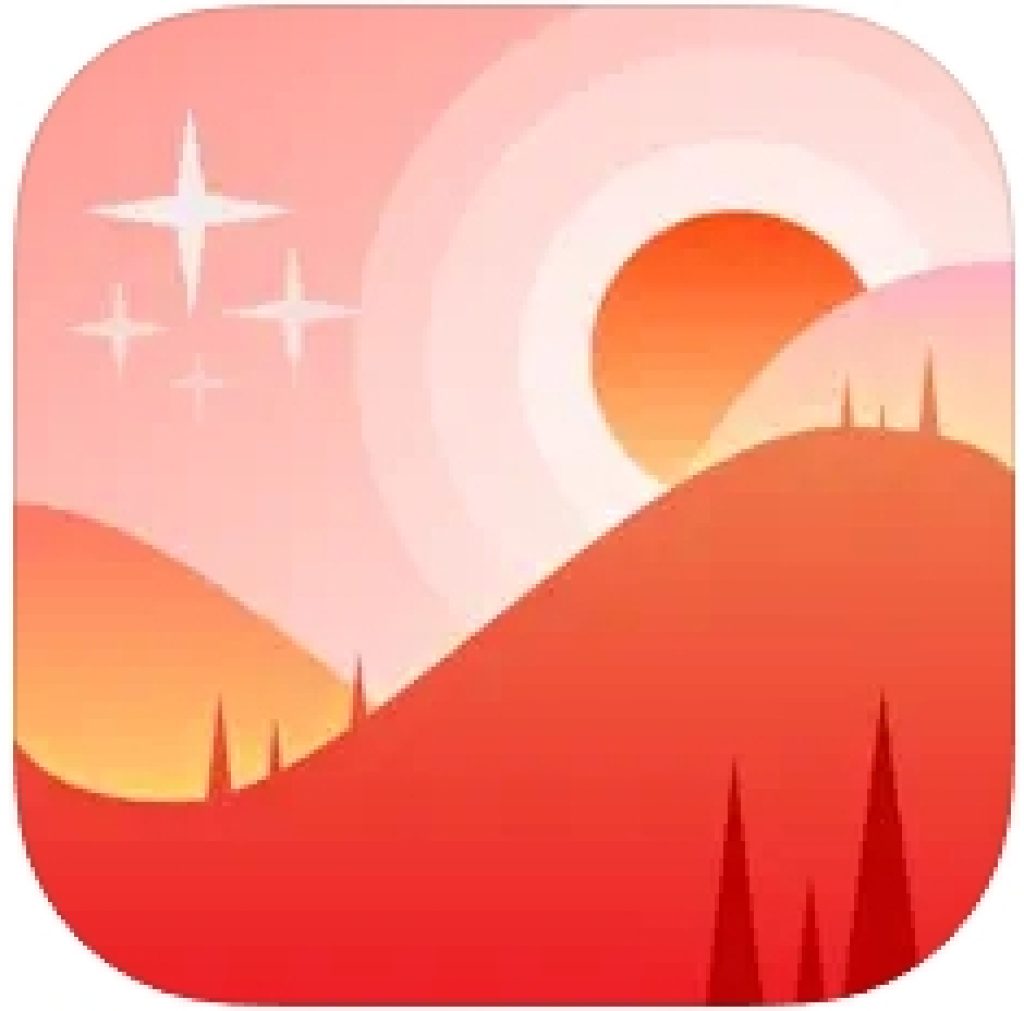 This app features stunning lock screen art for you to use. Its collection includes hundreds of 4K themes in multiple categories like anime, abstract, galaxy, sights, and more.
All the themes are strictly categorized, so it's easy to find smth specific. The new packs get added daily, and you could change your lock screen art as many times as needed.
Plus, there's a complication of moving dynamic wallpapers in HQ, and you can customize those by your will. However, the app comes with a paid sub-pack, so not all wallpapers are free.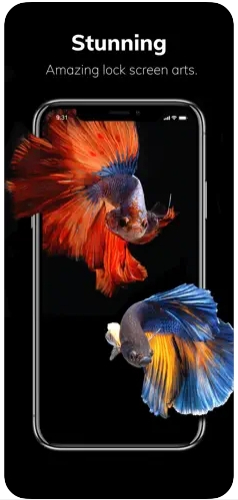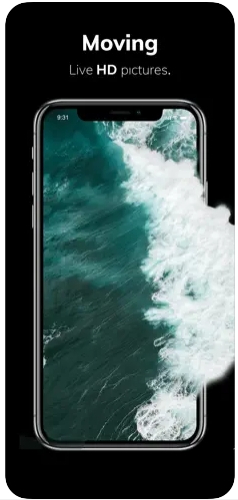 Live Wallpapers for Me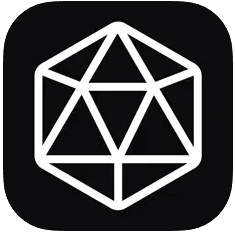 The name of the app speaks pretty much for itself. It covers a wide selection of live wallpapers to enhance the look of your phone.
Herewith, the app seems to fix the problem most people have with live lock screens. Thus, all the options are HQ and that is not too dynamic, so you won't get annoyed by it.
The variety of categories is quite impressive, and you can search for smth specific via tags. The installation takes a few secs, and you can share the image with friends as well.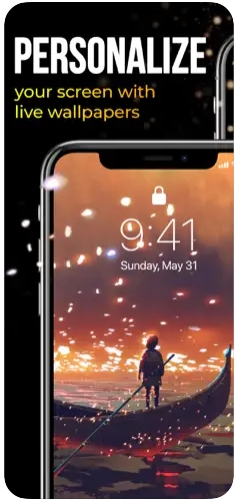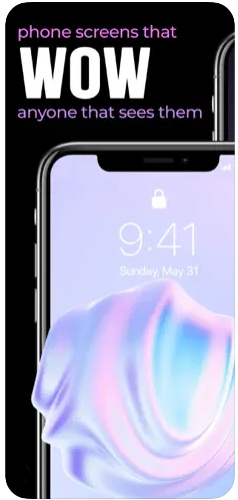 Check also: 8 Best Live Flower Wallpaper Apps
Wallpapers HD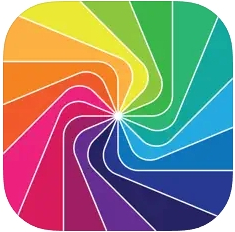 This app might a controversial one. It has a huge lib of images in all kinds of categories you could think of. You'll get to look for certain images via a search bar, and there are plenty of filters to narrow the search.
Herewith, the content itself may not be everyone's cup of tea. Sooth to say, there are way too many wallpapers that look like they were taken from 2014 Tumblr.
Of course, the collection keeps growing daily, and there are plenty of stylish wallpapers as well. There are already over 60K images, so chances are, everyone could find smth to like.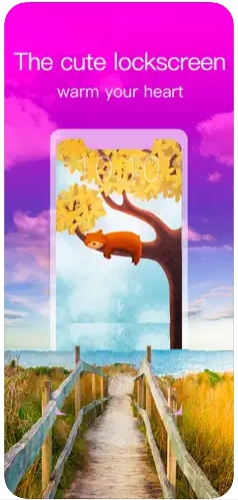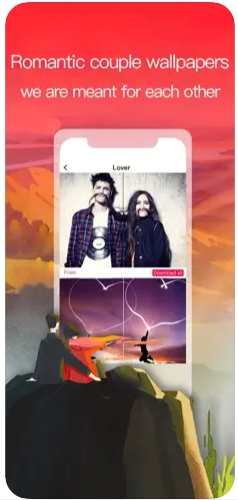 Kappboom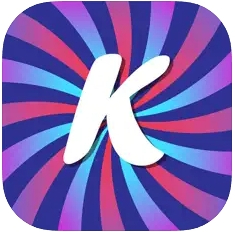 If you're someone who enjoys classic wallpapers that are just photos of very good quality, you'll enjoy this app for sure. Its entire collection consists of pics taken by pro photographers, and a few arts here and there.
The collection includes over 20K images, which is quite impressive. The lib keeps growing on a daily basis, so you can change your lock screen cover as many times as needed.
Plus, the app lets you try how a certain image would look on your lock screen without saving it: it only takes a few taps, and you'll get to decide if it's good enough or not.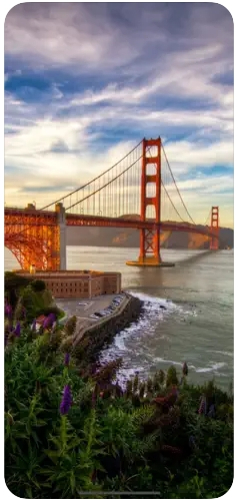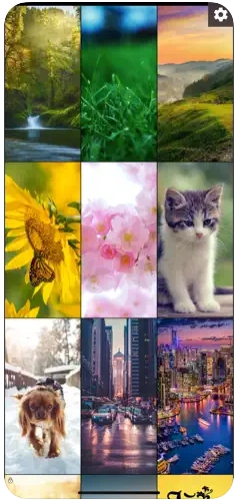 Papers.co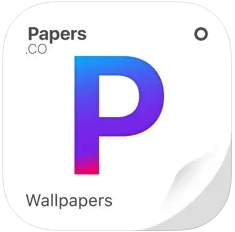 This app is essential for all the people who like their phones, tablets (and everything else, really) to look aesthetic. It features thousands of options you could try, and the lib gets updated daily.
All the images are sorted by categories, so you could easily find smth specific. You can also use a search bar and add filters for resolution, size, and all that.
And the best thing is, each image gets selected individually, so you won't find any pic of bad quality out there. You can literally blindly choose any option and it will look stunning.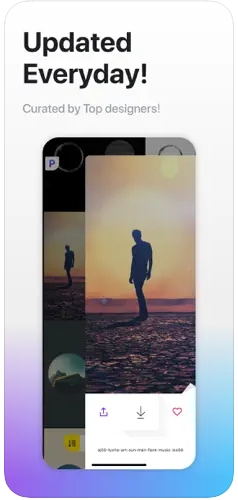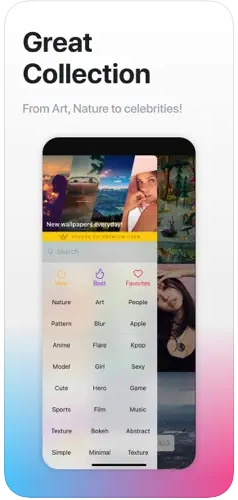 Vellum Wallpapers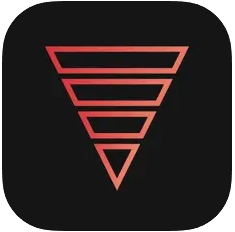 This might be the most stylish app on the entire list. There's nothing bad about classic wallpaper apps, don't get me wrong, but this one takes the concept to a whole new level.
It's basically like an art gallery, but every image can be set as your lock screen. The app doesn't have the biggest collection, but each image is so unique and chick, you will struggle by choosing just one.
The images aren't sorted by categories, they are sorted by thematic collections united by a certain color, vibe, aesthetic, and all that.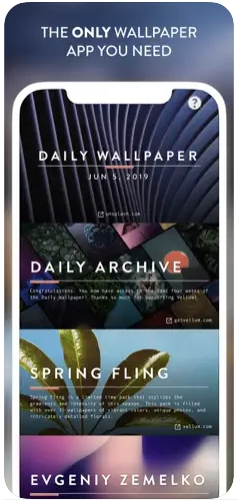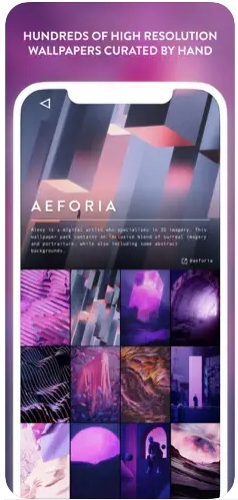 Monogram Wallpapers Lite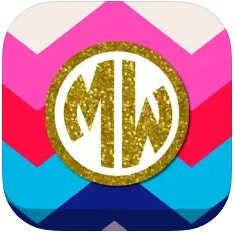 Let's get it straight, this app is definitely not for everyone. More to that, it's targeted at a pretty narrow category of people: the ones who have a thing for monograms.
The app covers some pre-made wallpaper, but that's not its main feature. It actually lets you design custom wallpaper with little to no effort.
It works simply: you need to pick a background (or load a custom one) and make the monogram. Herewith, the process is actually easier than it sounds, all you can do is switch fonts and add a few decorations.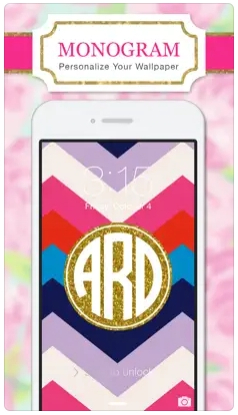 Walli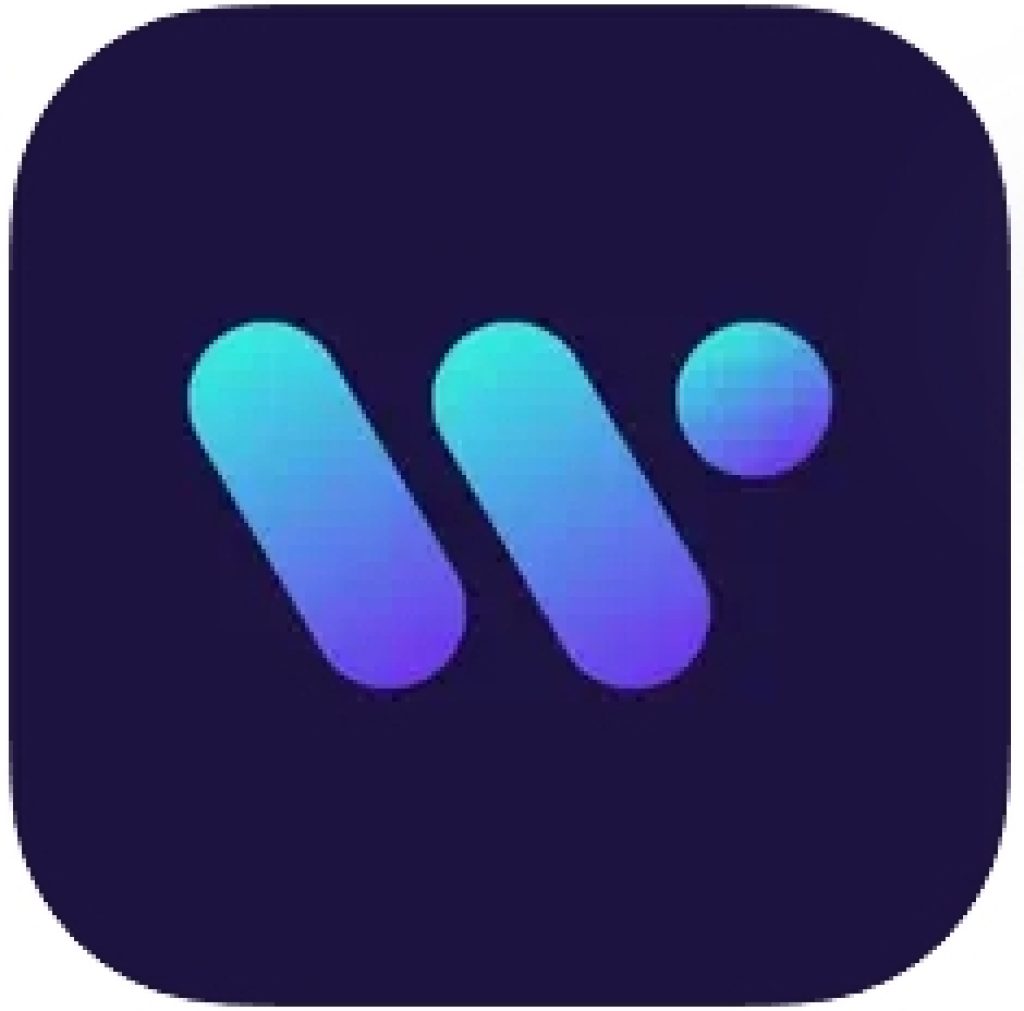 This app has a wide lib of wallpapers that will look great on both your phone and tablet. It features artwork from top artists and photographers, so no worries about the quality.
The app offers an exclusive selective catalog of wallpapers you can get with just a few taps. All the options are sorted by categories, and you can use a search bar to find smth via tags.
You can also view pre-made compilations with the most used wallpapers and the latest ones added. The app lets you pick a resolution and size for any art, which is handy.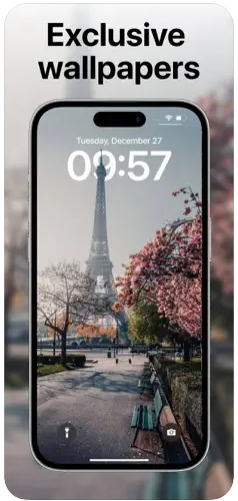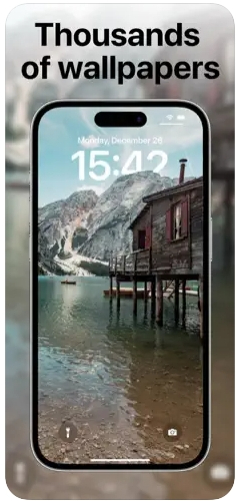 Wallcraft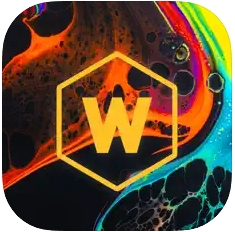 It's another app with an impressive selection of high-quality pics. All the images come in HD and 4K, and there's a special compilation of HQ wallpapers for iPads.
The app features double wallpapers, live ones, and even video ones if needed. The categories include sights, art, anime, minimalism, cards, tech, and way more.
As for the variety, they are already thousands of options for you to try, and new ones get added every hour. Some parts are for pro subs only, but the free ones are more than enough.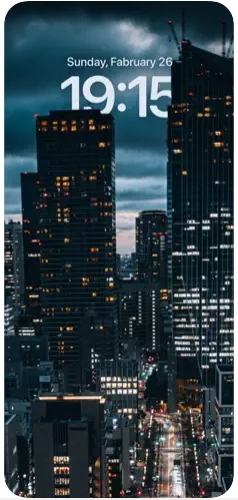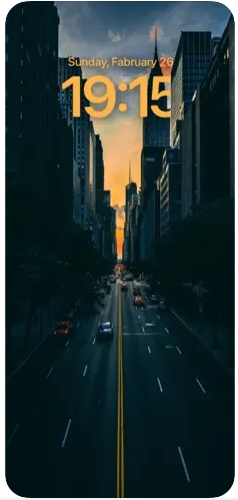 You may also check: 7 Free Live Wallpaper With Sound Apps
HD Wallpapers and Backgrounds
And lastly, there's a fun app to use the full visual potential of your phone (or tablet). It features a bunch of unique lock screen arts you could try in HD.
The content is strictly categorized, and the collection gets updated weekly. There is a sub-pack you could buy, but the free collection is huge on its own.
Besides, the app covers multiple themes, frames, and stickers to decorate your lock screen with. All of these are customizable, so you can adjust them to your liking.