Have you ever wondered what dogs want to convey? And about whether they understand us. But there's a surefire way to get your thoughts across to your pet: dog-translation apps. We've rounded up the best dog translation apps for mobile platforms.
And if you like this article, you'll probably like another one about the best dog scanner apps.
Human to dog translator app
A screen with pre-prepared emotions in canine language greets us, making it both easier and harder to understand the phrase behind the sound. This is a good thing because the app is adapted for children.
Half of the phrases are closed, but behind the translucent cover, you can see what emotion is hiding there. You can unlock it by watching a video, which is a good compromise between the constant display of ads and the lack of earnings.
Use the microphone icon in the center of the navigation bar to translate your phrase into the dog's mouth. Then say your word and the dog will respond. But there is no reverse translation from canine to human in the app, unfortunately.
The app doesn't have a reverse translation for human dogs, unfortunately. Besides, you can find here a whole encyclopedia of dog breeds, but it's not searching by list, so you will have to search by alphabet for the species you are interested in.
In the tabs of each breed, there is a description and standard information about height, weight, life span, and breed group.
The functionality of this application is completed by a truly large library with wallpapers that show different dogs in perfect quality. You can install them immediately in the app, download them, cheer them or make a slide show of them. It is a multifunctional app.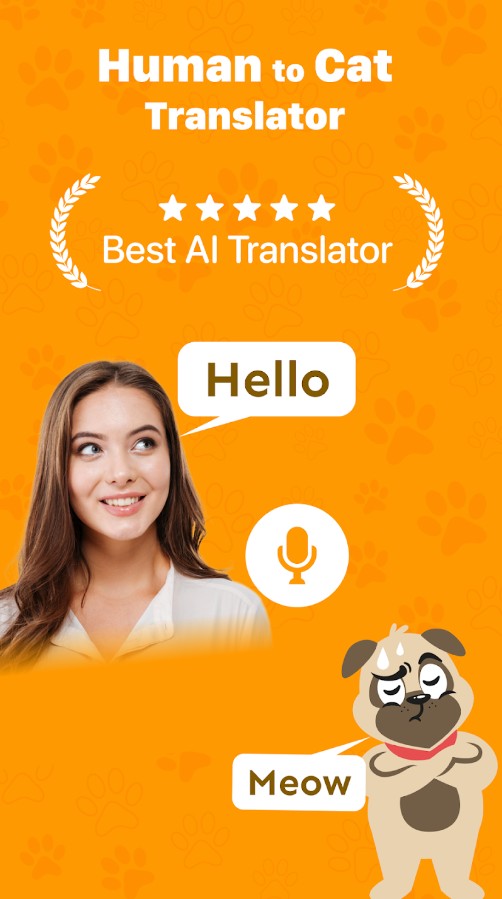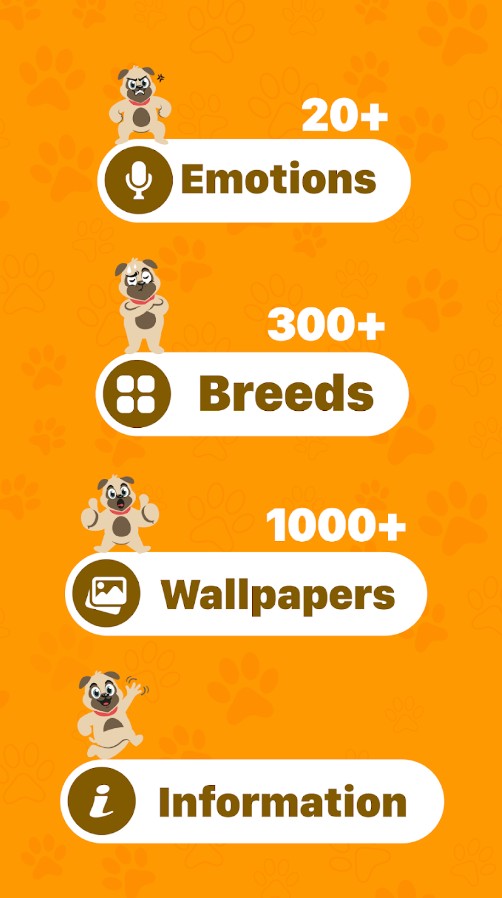 You may also like: 7 Best Dog Food Apps in the USA
Dog Translator Simulator
The app is at the top of the Google Play search results. Maybe not for nothing, because it partially fulfills its functions and nothing more. The truth is that the angry commenters on the page of this app do not think so.
When you open this app, very cute dog stickers are waiting for you, presumably corgis. The cartoon tickers denote emotions and when you click on them you will hear the corresponding phrase.
However, commenters who leave reviews doubt that it is the exact phrase that denotes the drawn emotion, but the dog will react to it.
But that's not the seven functions that are available here. Clicking on the side arrow on the panel below will flip through the screen. The next screen will have the sounds of certain breeds, but only four of them will be open. The rest need to be unlocked by watching the ads.
If you can't find the phrase you want, you can dictate the right one yourself by pressing the big purple button at the bottom, in the center of the panel. While you press it, a voice-activated voice recorder will open. After that, the phrase spoken will immediately sound in a presumably canine language.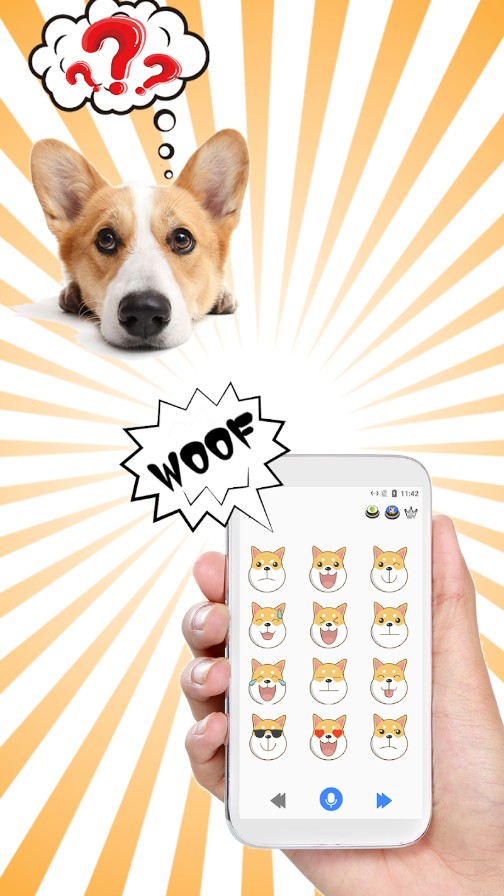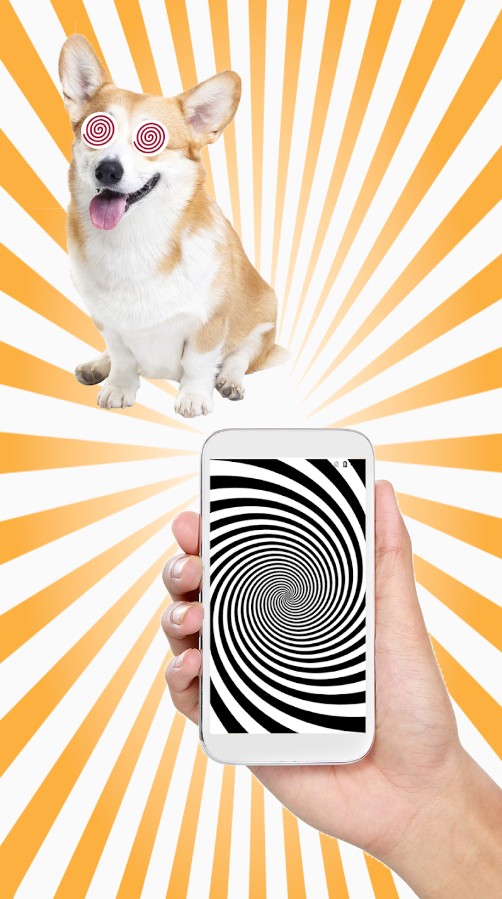 Dog Translator
The most provided application for translating not only into a dog but also from dog to human. It is true that to translate from canine to human, you have to see an advertisement, which is probably worth it.
But the translation from human to canine can be done at any time. And judging by the number of pauses between words, translation is done almost word for word and will catch your pet's attention if you don't make him respond.
In addition to the literal translation, the developers created a list of emotions that are not only labeled with pictures but have a signature of the corresponding emotion at the bottom, and when you press play the sound of that emotion at the bottom.
All in all, this app can help you have fun. Do not take this translator seriously.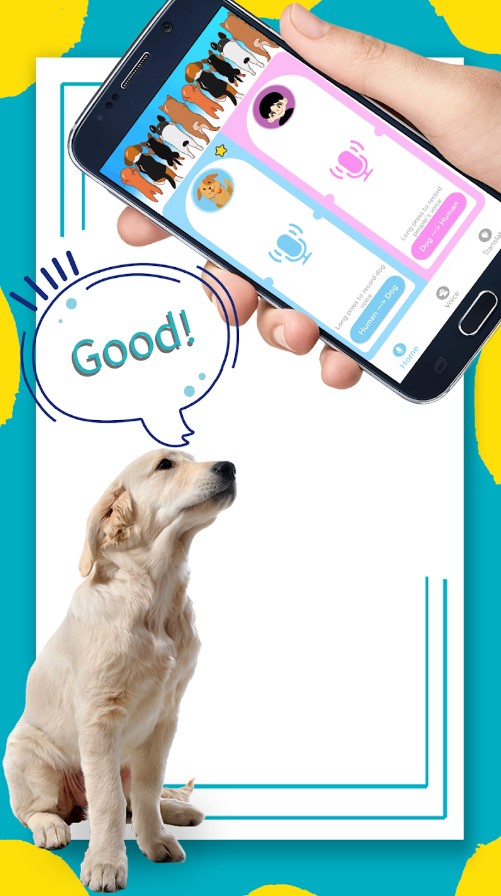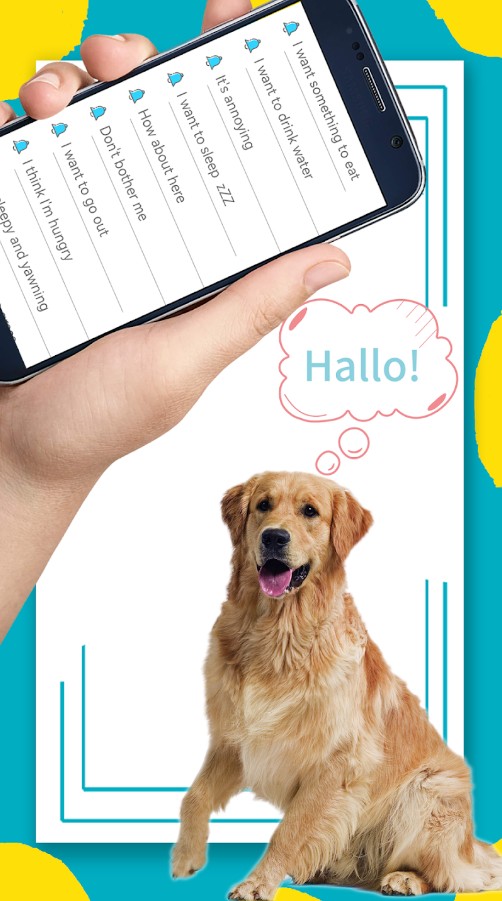 Dogify: Dog Translator Trainer
From the first launch, you can see the great ambition and the most pleasant interface among similar apps. The app has more of a training theme than a simple interaction with an animal.
We are greeted by an emotion screen with drawn cartoon dogs of different breeds. Under each delivery are written emotions that must be expressed by clicking on the icon.
There aren't many free emotions, but in the paid version they will all open without ads. There are twenty-one such emotions in total, and they are for the most part designed not only to communicate with the dog but also aimed at training.
If this list of emotions is not enough for you, there are full-fledged translators from human to canine and back. It looks pretty laconic, and the principle of work is standard – you press the button and speak, and then the translator gives out a sound in another language.
For those interested in training there is a separate section with articles not only about training but also about food, petting, barking, and some solutions to problems in popular dog situations.
An added plus will be the presence of a whistle in this app. Its advantage is not only the quality of sound but also the ability to adjust the frequency of the sound. In short, everything you need for a novice dog trainer is at your fingertips.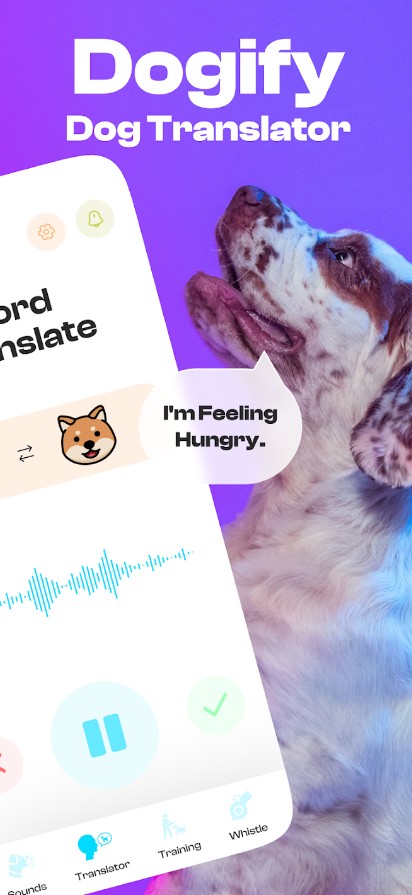 Dog Translator Simulator
Dog Translator Simulator does not pretend to be a serious dog translator. At the same time, it is great for children and so it positions itself, as evidenced not only by the main menu but also by the design and sounds of the application in general.
The main functionality of this application is two translators – from canine to human and back again. And both translators work perfectly.
This app also uses voice input. The dictated phrase can be repeated an infinite number of times until you exit the result window. This is very handy if you have dictated a command.
The dog-to-human translator works similarly. After you press the microphone button, the cartoon dog in the text box above will explain what the dog wanted to say.
But the app also provides training assistance. There's a separate tab with a whistle, adjustable in frequency from 20 kHz to 1000 MHz. The individual whistle modes are adjusted to the individual commands. These commands and modes are located just above the whistle slider.
One of the unique features of this attachment is a set of not only trivial commands like pawing but also separate panels with a request to bring a certain object, a separate panel with imitation sounds of other animals like a bear or a duck.
There's also a panel of prepared phrases in dog language like words about being offended, and there's a separate panel for emotions. This is the kind of app that can diversify your time with your pet.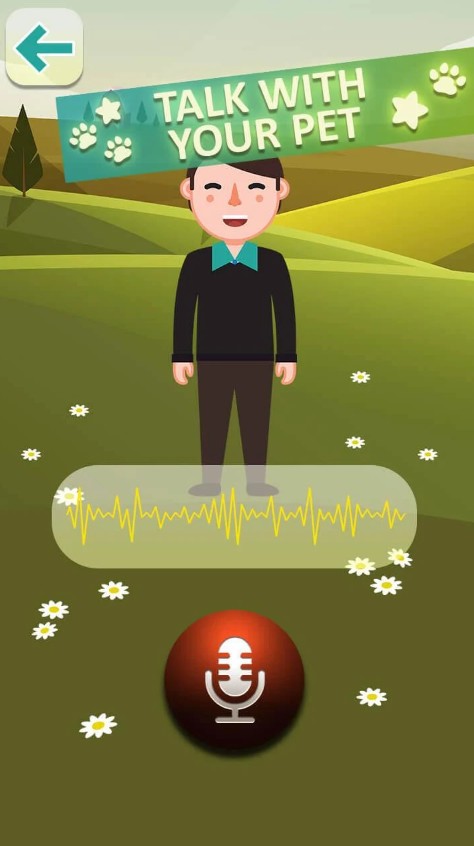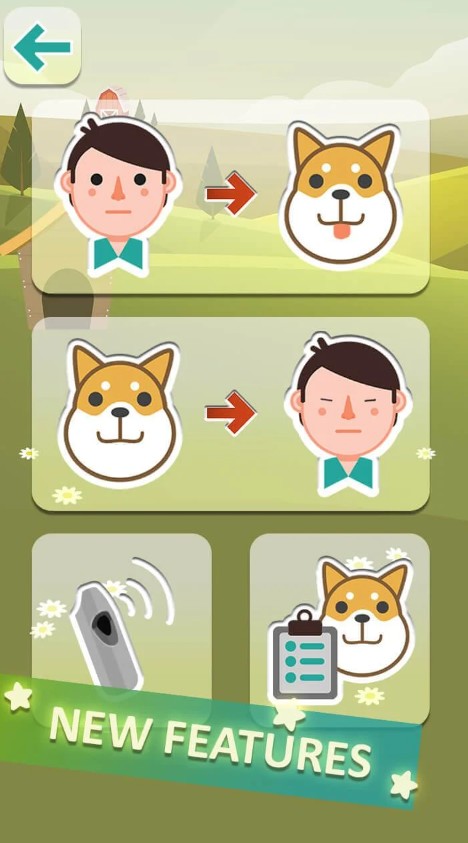 You may also like: 11 Free Dog Walking Apps & Websites for the USA
Dog Translator – Talk to dog
This is a wide set of tools for communicating and playing with the dog, which will please not only children but also adults.
The main functionality is a translator from dog to human and it works pretty fast, and dogs respond to it. The canine translator doesn't fail either, although we don't know a few of the exact translations it does.
A separate panel is a large panel with toy emotions. When you click on them you will not hear the dog barking, but you will hear a certain emotion, which unfortunately not all dogs react to.
The other two tabs will contain different sounds from squawking to purring. You can test them on your dog to see how he reacts, sometimes unexpectedly.
There's also a hypnosis tab, just in case you're desperate to train your dog and want an illegal way to keep him from chewing his slippers.
There are also a couple of other features, but they are not very relevant to dogs, so with this app, you or your child will be able to keep yourself or your dog occupied for the next couple of hours.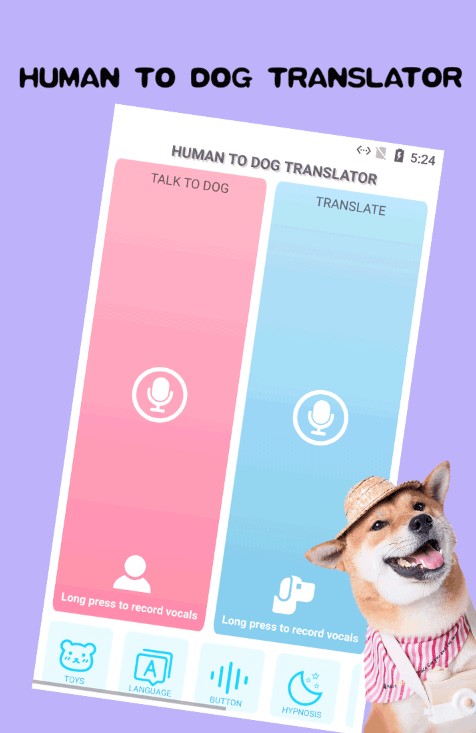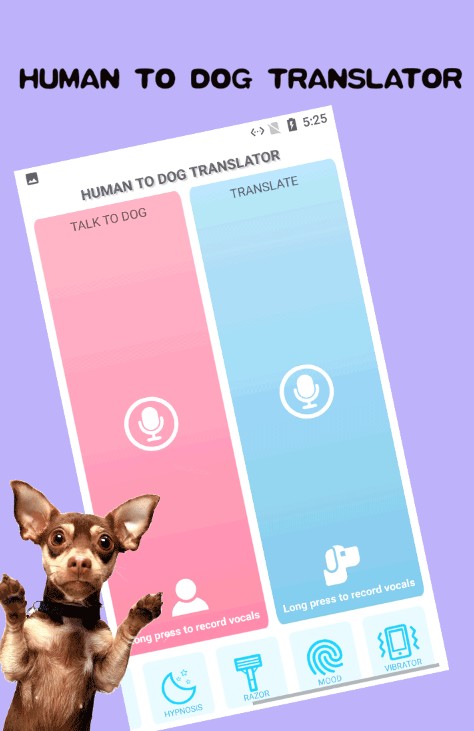 DogSpeak: The Dog Translator
With a lot of positive feedback and the rating of the app itself can say that this app does its job well. This is seen from the first interactions with the application when nice graphics and concise navigation panels do not let you get lost.
There are only two most necessary tabs and two functions – the translator and the dog emotions. All sounds are of good quality so that the dog is sure to respond to them.
A wide list of emotions and captions denoting the emotions will not leave you or your dog indifferent. It will keep you and your dog occupied for a while.
The second tab is the translator itself, but only from human to canine. But the application translates quickly and well so that the dog reacts to the words.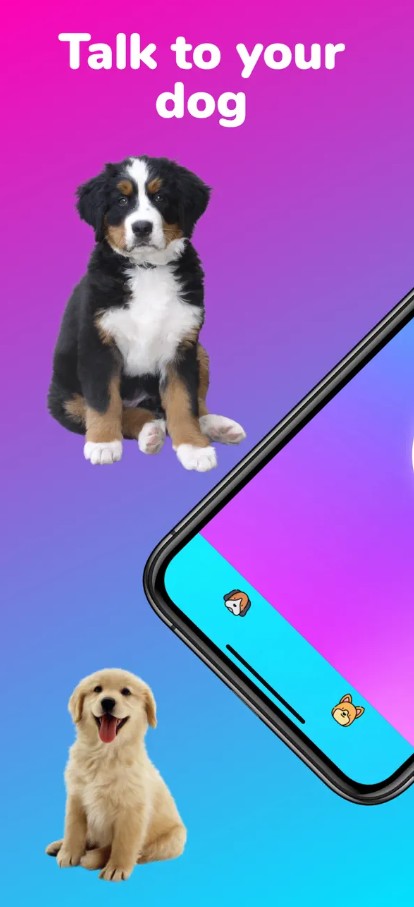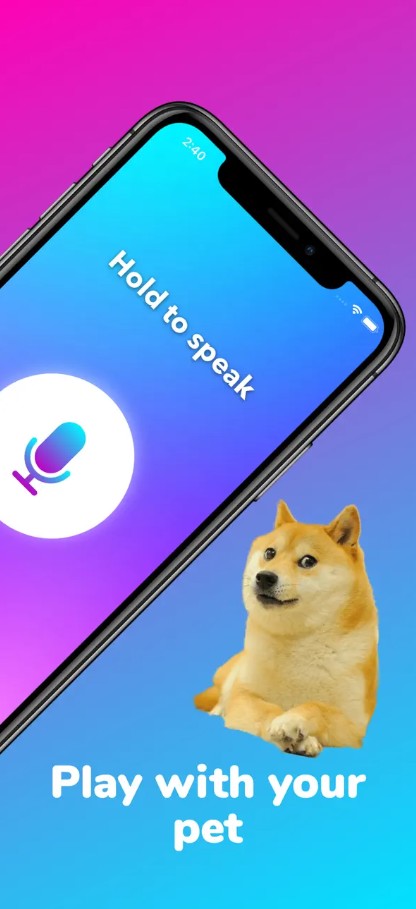 Dog Translator App
The application has standard functionality but has already managed to find its fans all over the world. All due to the simplicity and brevity of the interface and finding everything you need at your fingertips.
The key features here, of course, include a human-to-dog translator. It is not clear whether the translator really works, but the dog responds to the words in it and even responds, which gives a huge plus to this application in the naturalness of the sound.
There's also a big list of dog emotions, which will help you say things to your dog that you couldn't say before and maybe even get a response. There are more than twenty emotions to choose from, indicated by cartoon icons and captions below them.
If you want to say something specific, there's a human-to-dog translator to help you find common ground with your pet, just press and hold the button while saying your thoughts. There's also a reverse translator so you know what the dog is talking about. The translated phrase is shown as text in the results window.
For training lovers, there is a tab with a whistle. A wide range of frequencies is available for playback. They say a dog hears a whistle better than a human, so it's an indispensable tool for communicating with and training a dog. But users have complained about the whistle sound in this app is too coarse, so maybe the whistle sound is not suitable for all dogs.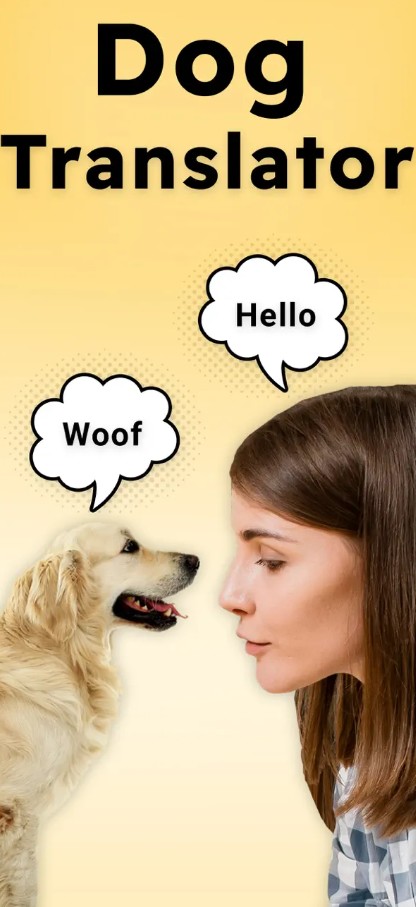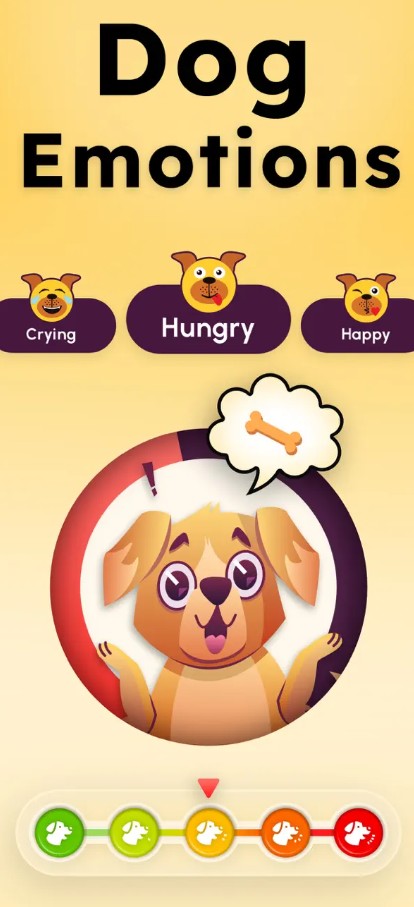 Dog Translator, Games for Dogs
Another good app is not only for playing with your dog but also for training him because this app has elements of both.
As standard, there is a wide list of emotions, which are represented by pictures, not by drawn icons, which is very ugly in the design of the application. Each emotion has a caption underneath what it means, so you can share your thoughts with your dog.
There's a translator for both the dog and the back. It's a nice orange panel that not only has a microphone button, but also a panel that shows the app's response to the voice and how loud it is. The translator works both human-to-dog and vice versa.
This is one of the few apps that has articles about dog care, training, dog behavior, and other useful things. They are well structured, the title of the articles is highlighted in orange, and there is a photo next to each article. But the text of each article is rather poorly formatted, which makes for a rather boring read.
And the panacea for training enthusiasts is a whistle with an adjustable frequency. Trainers actively use them to not only give commands to the animal but also to stop it if the dog does the wrong thing. This app has an incredibly high-frequency selection from one hertz to twenty-two thousand hertz.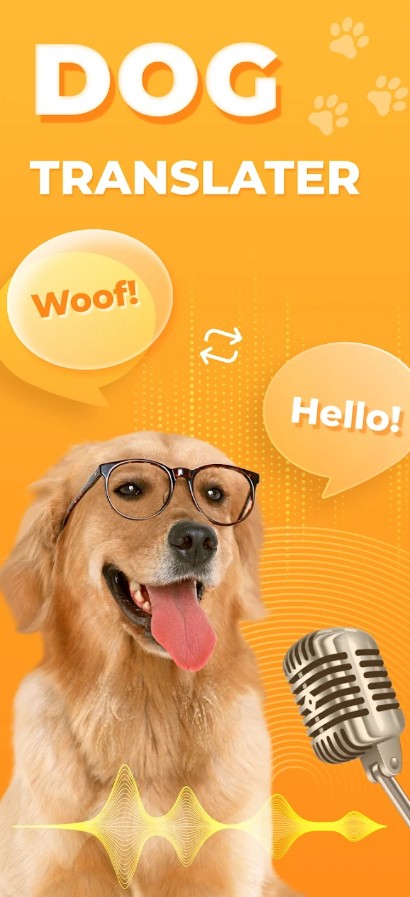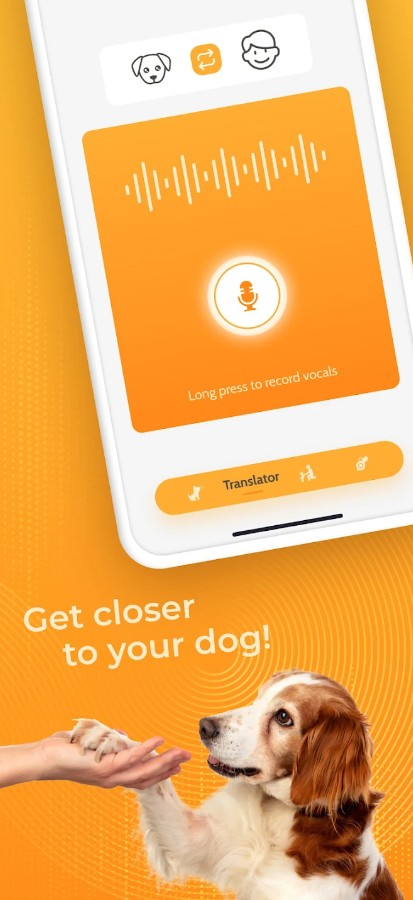 Dogs Talk: My Dog Translator
The developers of this app have positioned themselves as the best app for having fun with your dog. Nevertheless, the app is not much different from the above ones, except that its functionality is a bit less.
The app uses Dogs Talk to translate as accurately as possible, or at least to elicit a reaction from your dog, which, if not helping him overcome the language barrier, will help get his attention, because he will hear familiar sounds.
The main function of this application is the tab with the dog's emotions, which is very concise and nicely designed. It will be up to your dog how and to what emotion he will respond. Nevertheless, it's a pretty good way to spend time with your pet.
There are also training elements in this app. Yes, there's a built-in ultrasonic whistle with an adjustable frequency. In addition to the normal whistle frequency setting, there are preset frequencies for individual commands.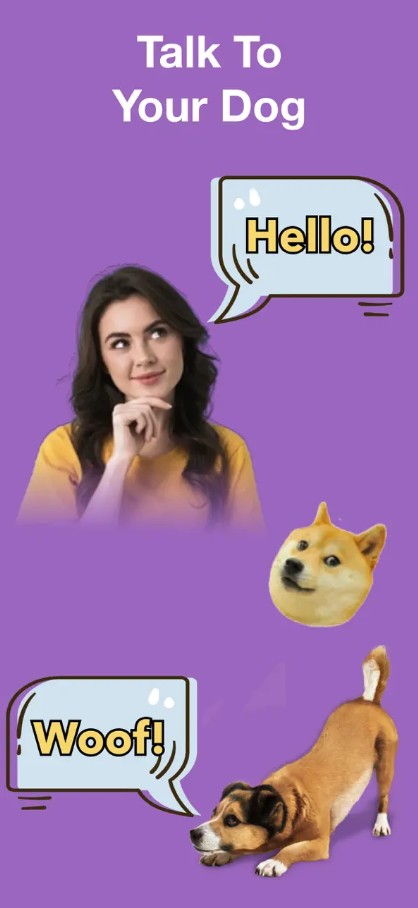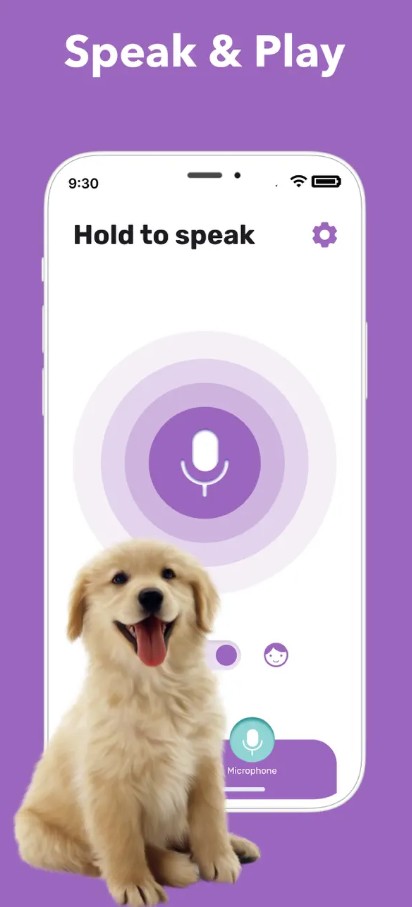 Human to Dog Translator
Human to Dog Translator is a fascinating addition to the growing array of pet communication tools. This app purports to bridge the gap between humans and dogs by translating their vocalizations into human language.
The app employs advanced algorithms to analyze the sounds and match them with a pre-loaded database of common dog behaviors and emotions. Once the analysis is complete, the app provides a human-friendly interpretation of what your dog might be trying to convey.
The app's developers claim that Human to Dog Translator can help pet owners understand their dogs better and strengthen the bond between them.
By identifying possible emotions or needs expressed by their canine companions, users may be able to respond more effectively to their pets' desires, potentially improving overall well-being.
In conclusion, Human to Dog Translator app can be an enjoyable and entertaining addition for dog owners seeking a unique glimpse into their pet's hypothetical thoughts.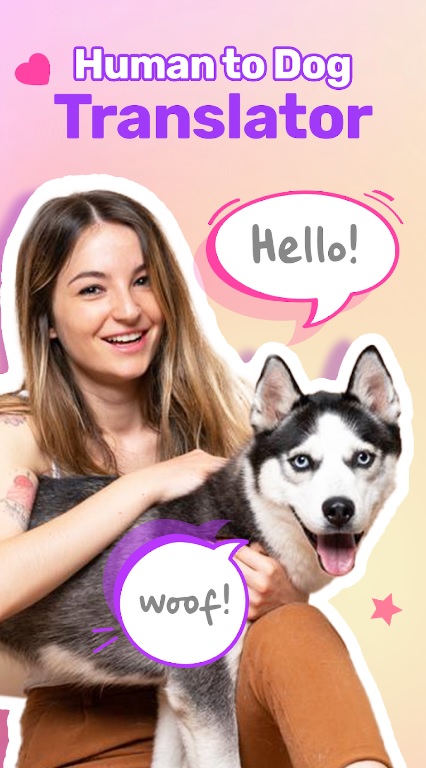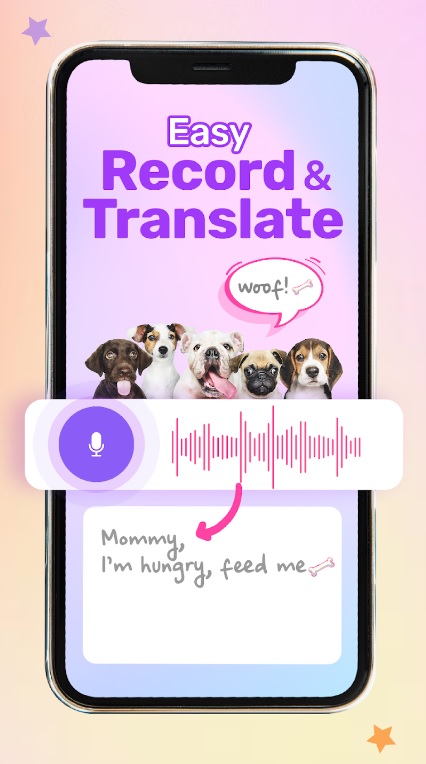 Dog Translator
One app making waves is named "Dog Translator." Available on Android, this app claims to bridge the communication gap between humans and their beloved canines, promising to unlock the secrets behind their barks, growls, and whines.
The built-in microphone captures your dog's vocalizations, and the app's algorithm gets to work analyzing the sounds. The app then provides a human-readable interpretation of what your dog might be trying to convey.
It offers a fun and interactive way for dog owners to engage with their pets, sparking curiosity and adding an element of excitement to their daily interactions. Also, the app claims to help pet owners better understand their dogs by identifying potential emotions or needs expressed through vocalizations.
In conclusion, Dog Translator app is a playful tool that may entertain and provide some light-hearted interpretations of your dog's vocal expressions. While it can be an enjoyable addition to your pet tech collection, remember that true understanding and connection with your dog stem from the timeless bonds of love, care, and attentive companionship.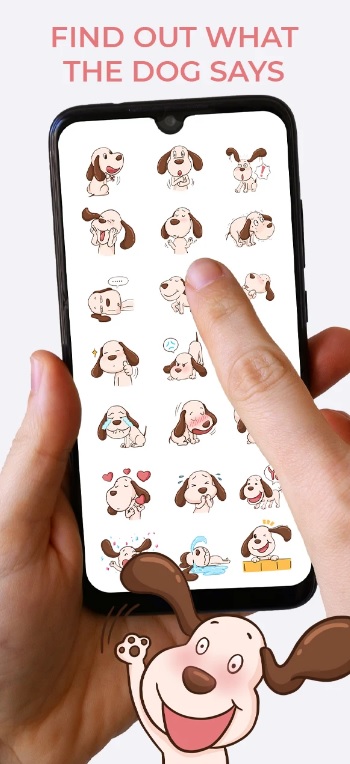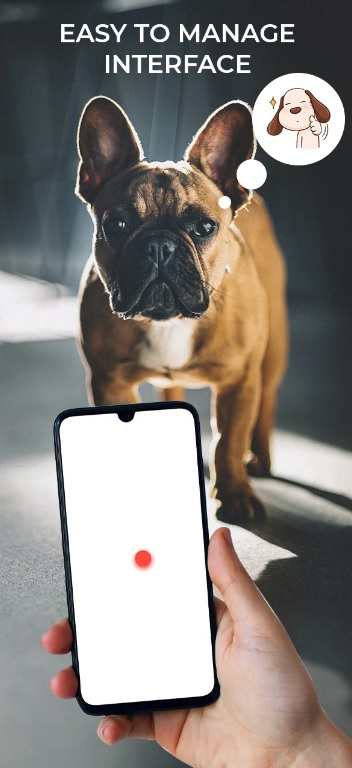 You may also like: 9 Free Dog Breed Identifier Apps (Android & iOS)
Dog Language Translator Simulator – Talk to Pet
A rather unsightly app that also has the right to life. Made in Unity, it doesn't have much ambition, but it fulfills its role well. However, users would be much happier if it weren't for the abundance of ads.
You would be able to communicate with the dog through common phrases. They are marked here with a photo and a caption phrase under the photo. The dog will respond to similar sounds and will most likely give you a response.
The app is responsive and can play one phrase endlessly, pausing occasionally only for commercials.
Separately, there is a human-to-dog translator. It only opens when you watch the ads, but you only need to watch the ads once for it to open and be unlocked until you uninstall the app.
Here it is done in the simplest way possible. You need to hold down the button and speak, then the translated phrase can be repeated many times until you use this translator again. It is important to remember that this application is just entertainment and is unlikely to translate your words verbatim.