Losing weight is not only about a gorgeous body but also about health, which depends a lot on your weight and diet. Going it alone is not easy enough, but your phone can be an indispensable assistant.
To do this, you might try these free weight loss apps. In this review, we have collected a variety of services, from nutrition selection to the most productive workout plans.
Keep an eye on your progress with these free weight tracker apps.
Fasting – Intermittent Fasting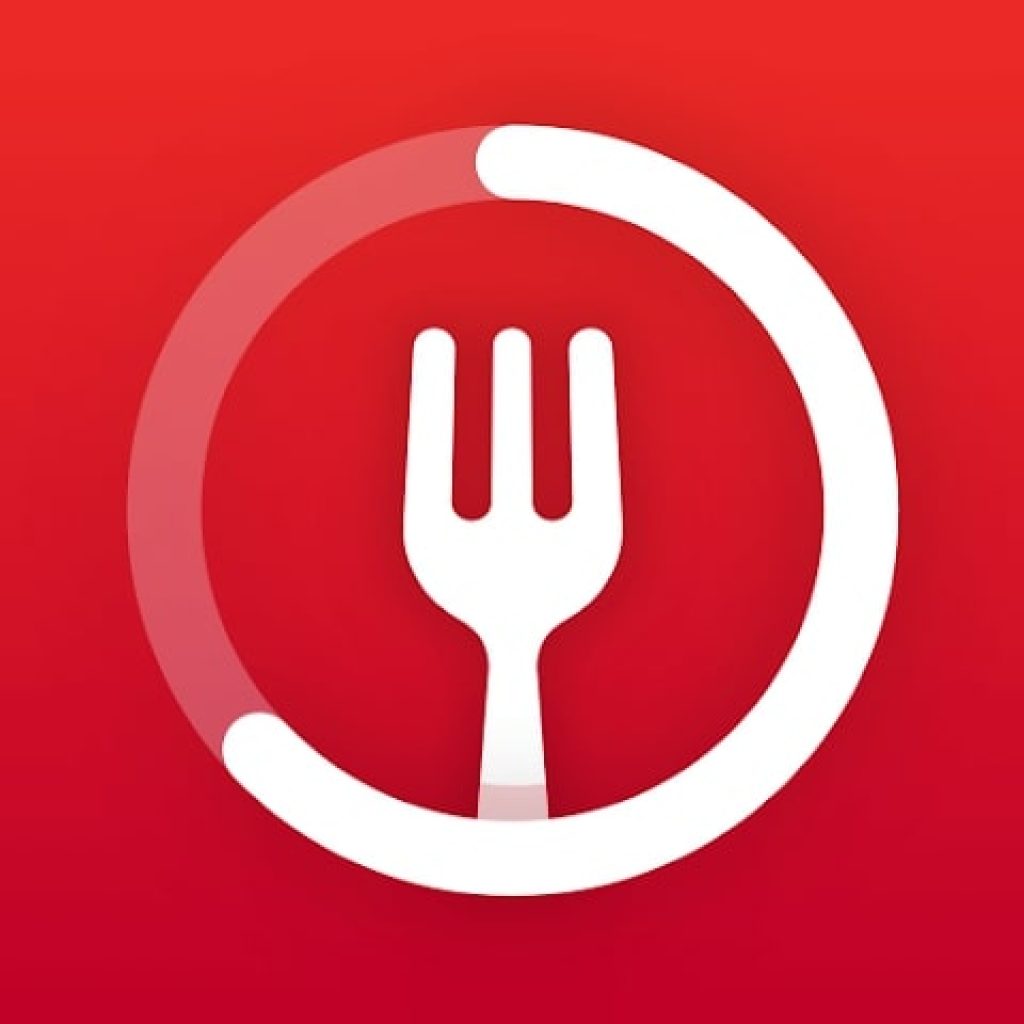 This app will help you keep track of all your meals during a weight loss or detox period. A kind of alarm clock will notify you about the beginning of a period of hunger and, conversely, the time of meals.
The service is designed specifically for beginners and pros in interval fasting. You can choose the best program for you, which is designed for a certain number of hours of fasting and meals.
You can try a fasting framework for 16 hours, 8 hours, and so on. Set the tracker with literally the touch of a button and get notifications of your next steps. You won't need to log into the app all the time, as the alerts will come even in the background.
If you want, you can interrupt the experiment at any time by pressing the button under the timer. The app is also handy enough to track your weight loss progress. You can record all the data about your weight to watch its changes in dynamics.
The app also has helpful articles about maintaining your diet and interval fasting. The app has developed programs that are suitable for certain categories of people. Thus, you can choose for yourself any of them absolutely free.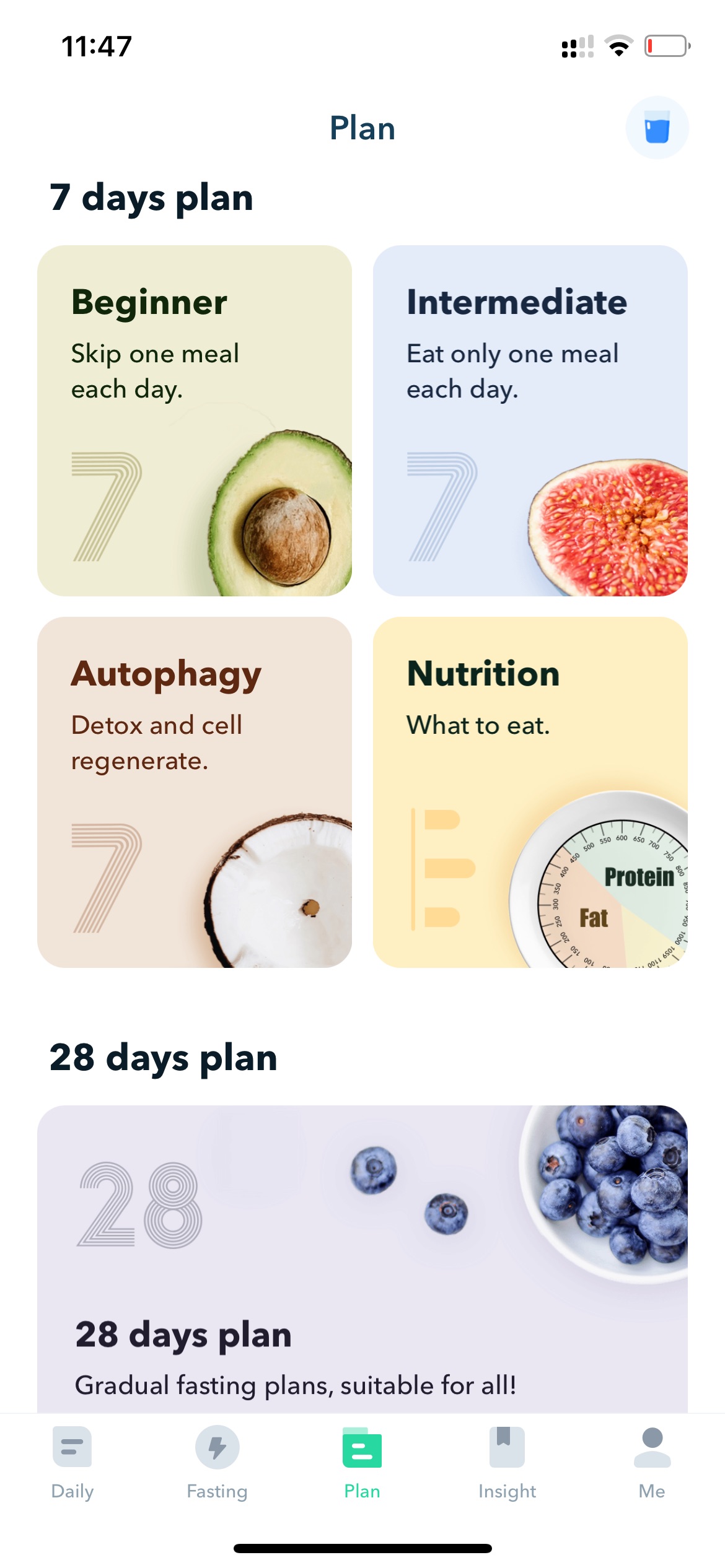 Also with the help of the app you will be able to control the amount of water consumed per day. For this purpose, the service allows you to set a goal and a timer, at the end of which reminders will be sent to the user's smartphone.


You may also like: 11 Best Weight & Food Calculator Apps for Android & iOS
Lose Weight App for Women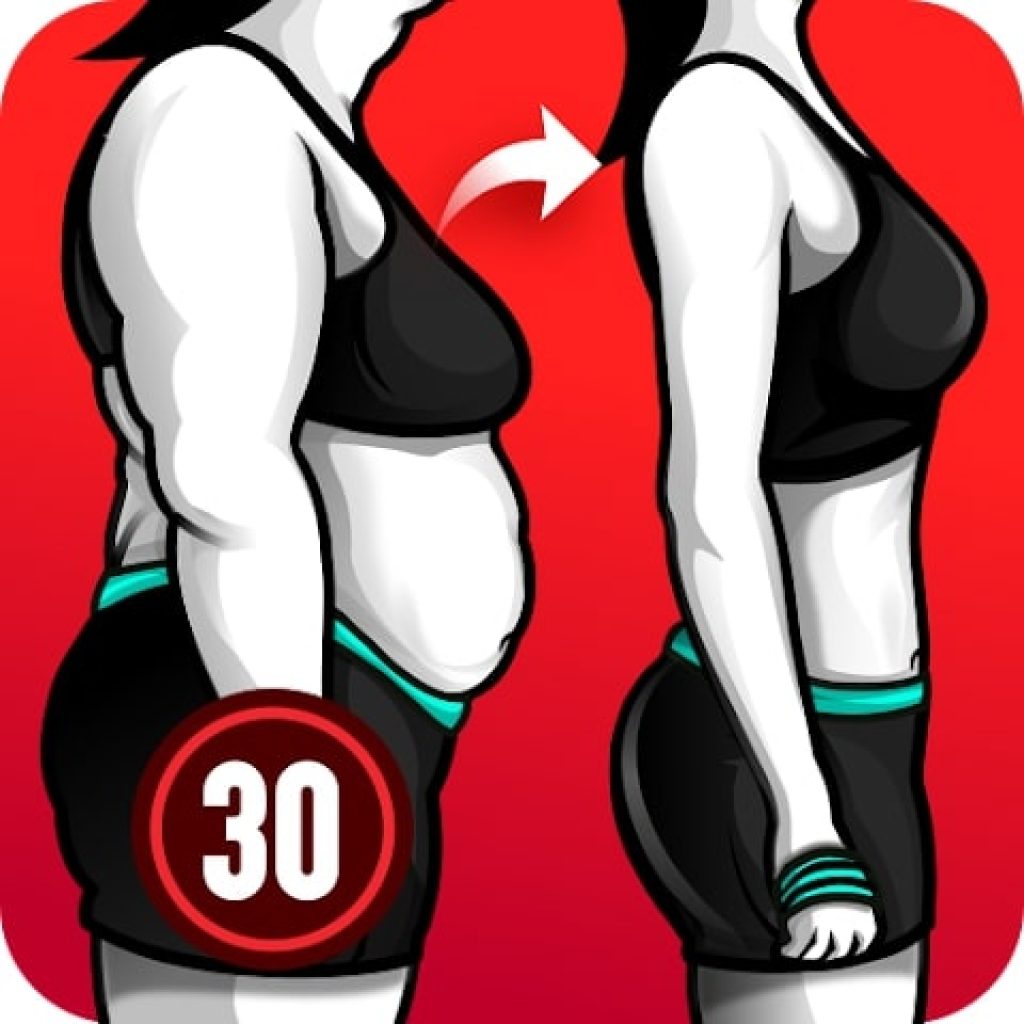 Now you don't have to go to the gym to get the physical shape of your dreams. You can open a special app on your smartphone and follow the instructions in it.
This program is a pocket fitness, with which you can lose weight and achieve the desired physical shape. The app has 4 levels, each with a different degree of difficulty. This includes quick programs that take up to 10 minutes a day.
There are also exercises that target specific areas of the body. Performing them will allow you to lose weight locally and reduce the percentage of fat. There are also super intense workouts that do not take much time but will allow you to burn maximum calories.
You can choose programs that are suitable to perform at home. Each exercise cycle is designed to last for a month. It is believed that doing the exercises during this time will allow you to lose weight and tighten your body.
While performing the workout, you need to follow the instructions that allow you to learn the proper technique. There is also a timer in the program that helps you keep track of your exercise time. It can be adjusted to your stamina so that you have time to rest between approaches.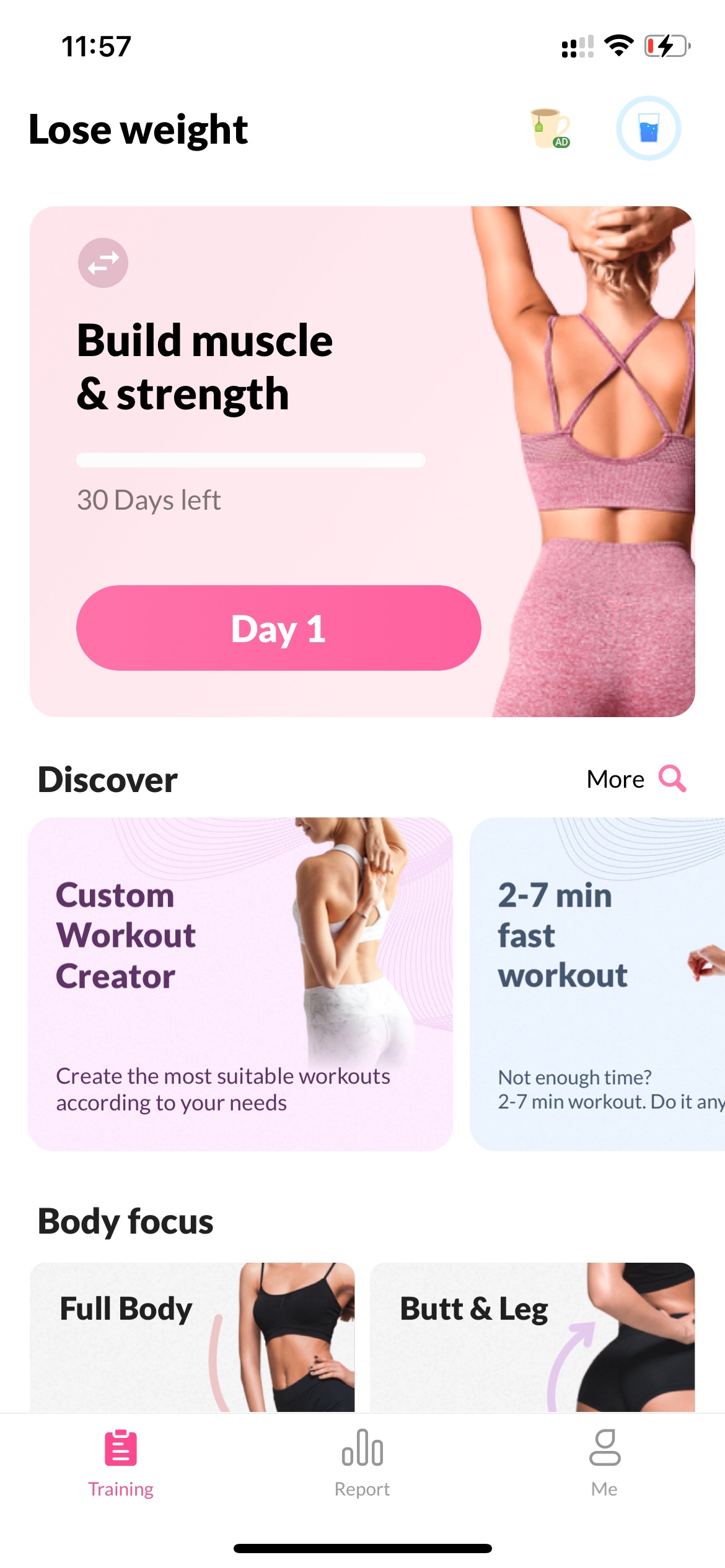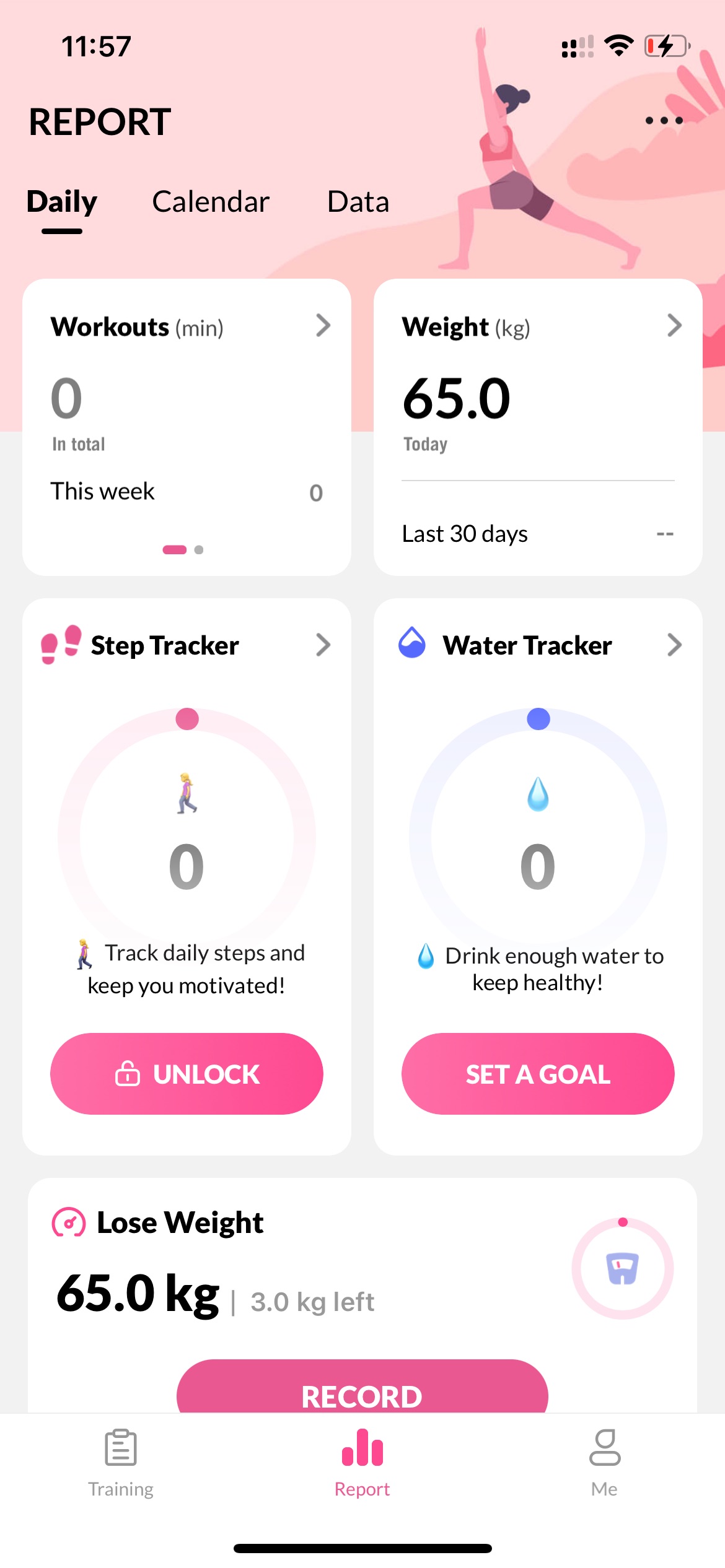 The service also allows you to track your weight loss achievements with a graph. It will display statistics by which you can see the effectiveness of your weight loss. The app is free, so it is available to anyone who wants to lose weight.


Lose Weight App for Men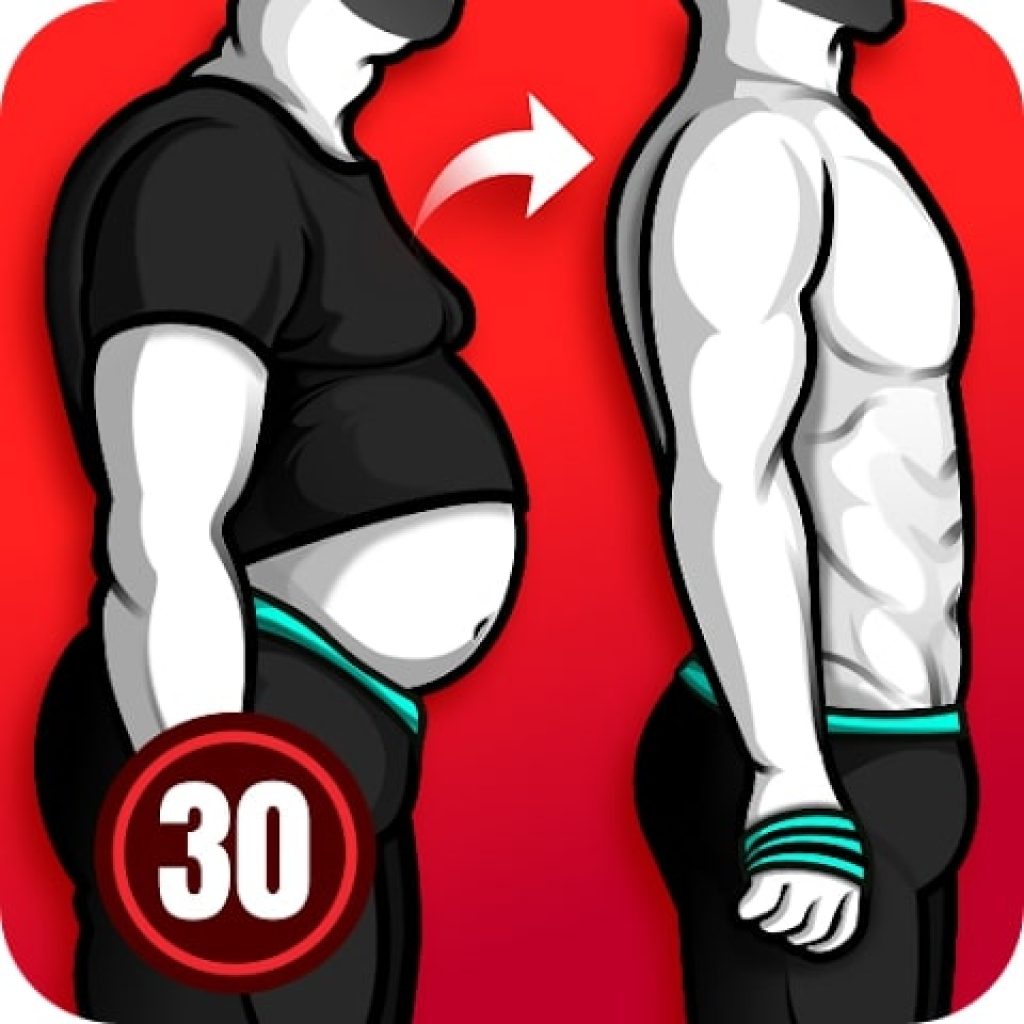 This app was developed for those who want to lose weight. It is ideal for men of all shapes and physical stamina. After all, you can choose one or more programs in the app, which are developed by professional fitness trainers.
There are three levels of difficulty, which are designed for exercises of different intensities. They can be used by both beginners and pros, depending on their physical fitness.
The convenience of the app is the 30-day workout plan. Adhering to them, everyone will be able to lose weight to the desired level or, conversely, gain muscle mass.
The exercises in the program are divided not only by the daily plan but also by the parts of the body that should be pumped. On average, there are about 7 exercises per day, each taking no more than 2 minutes.
By choosing a plan for the day, you can see the number of calories burned after completing the program. You can also set your own load limits by removing some exercises from the plan.
While exercising, you will be shown detailed instructions. This allows you to train according to the correct technique. In addition to exercises and workouts, the app has an analytics and statistics section.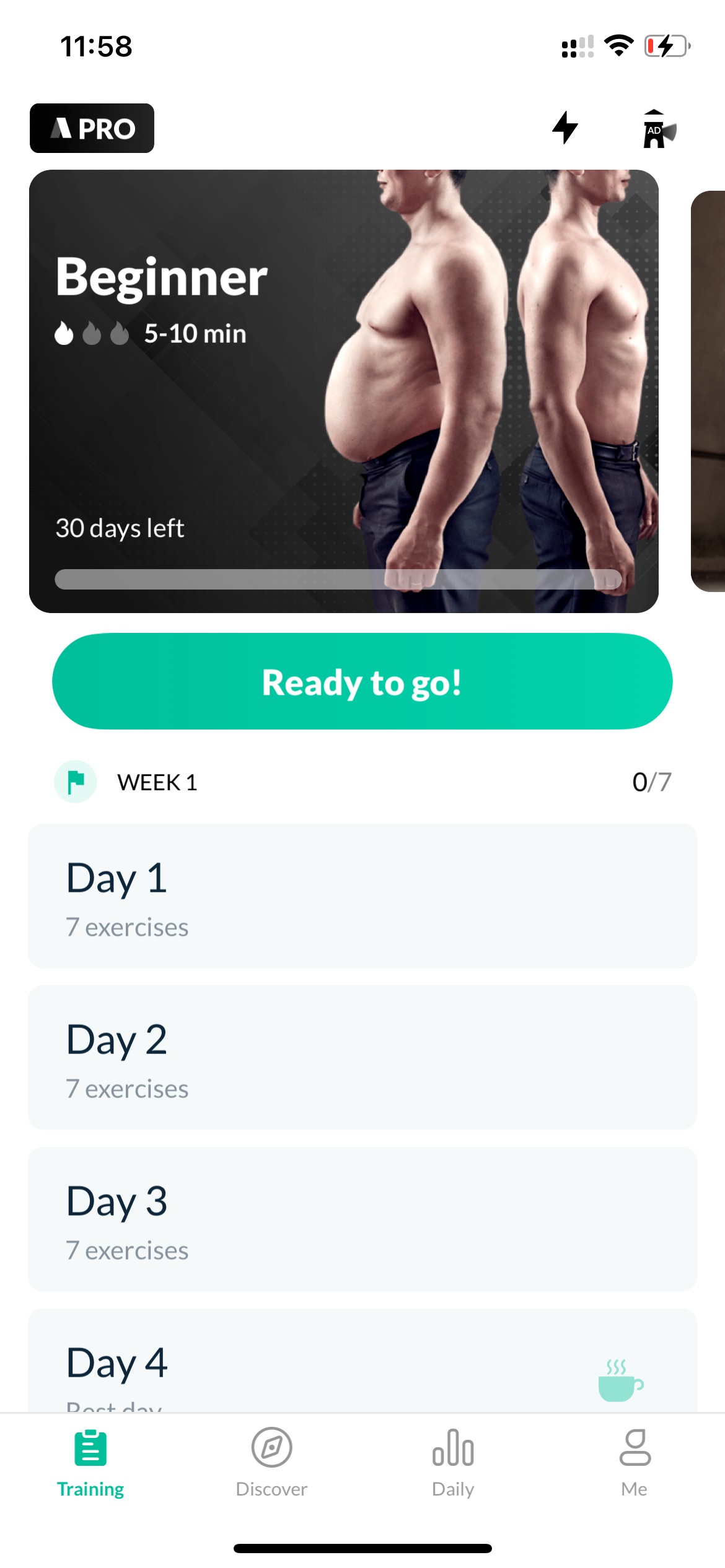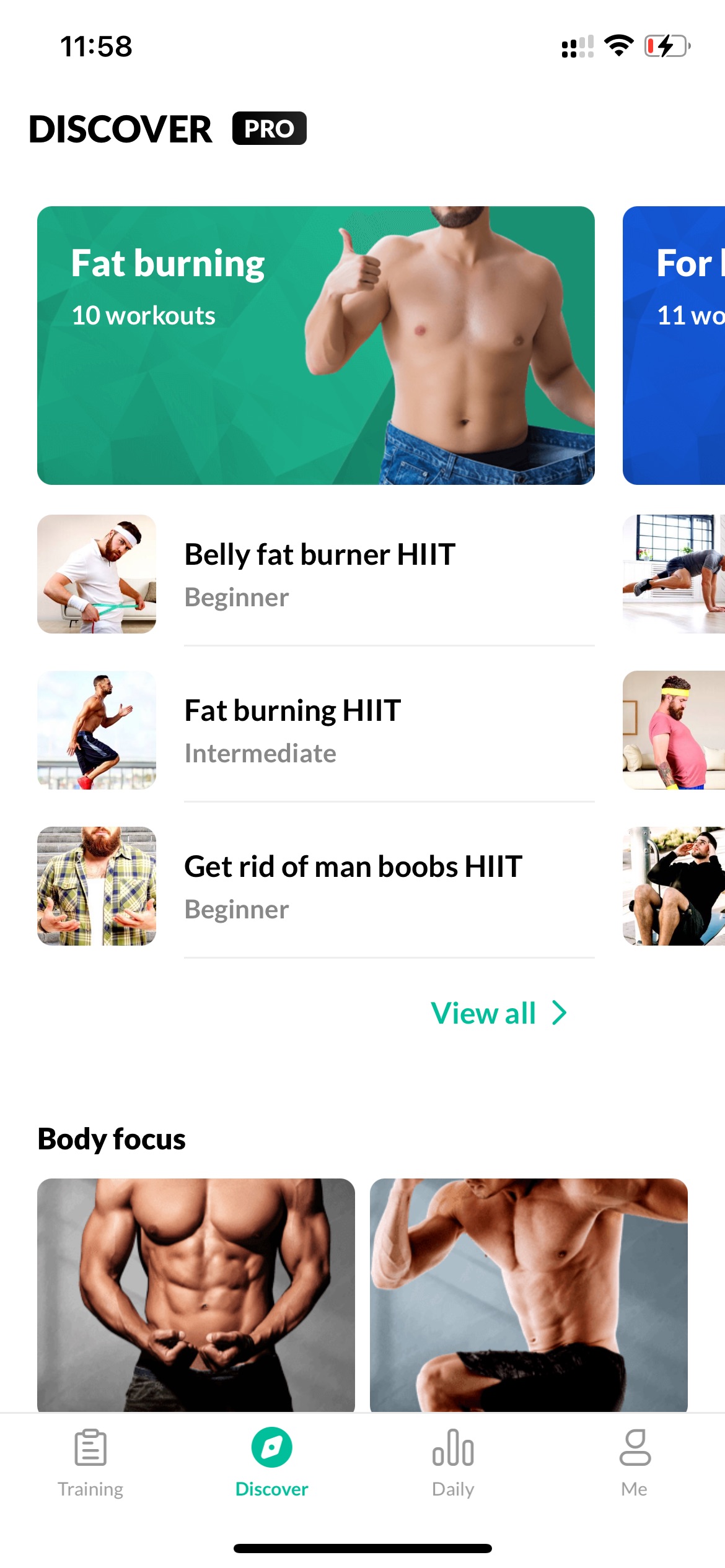 In it, you can track the effectiveness of your weight loss workouts. You will also always be aware of your body mass index and calories expended during the day.


Lose Weight at Home in 30 Days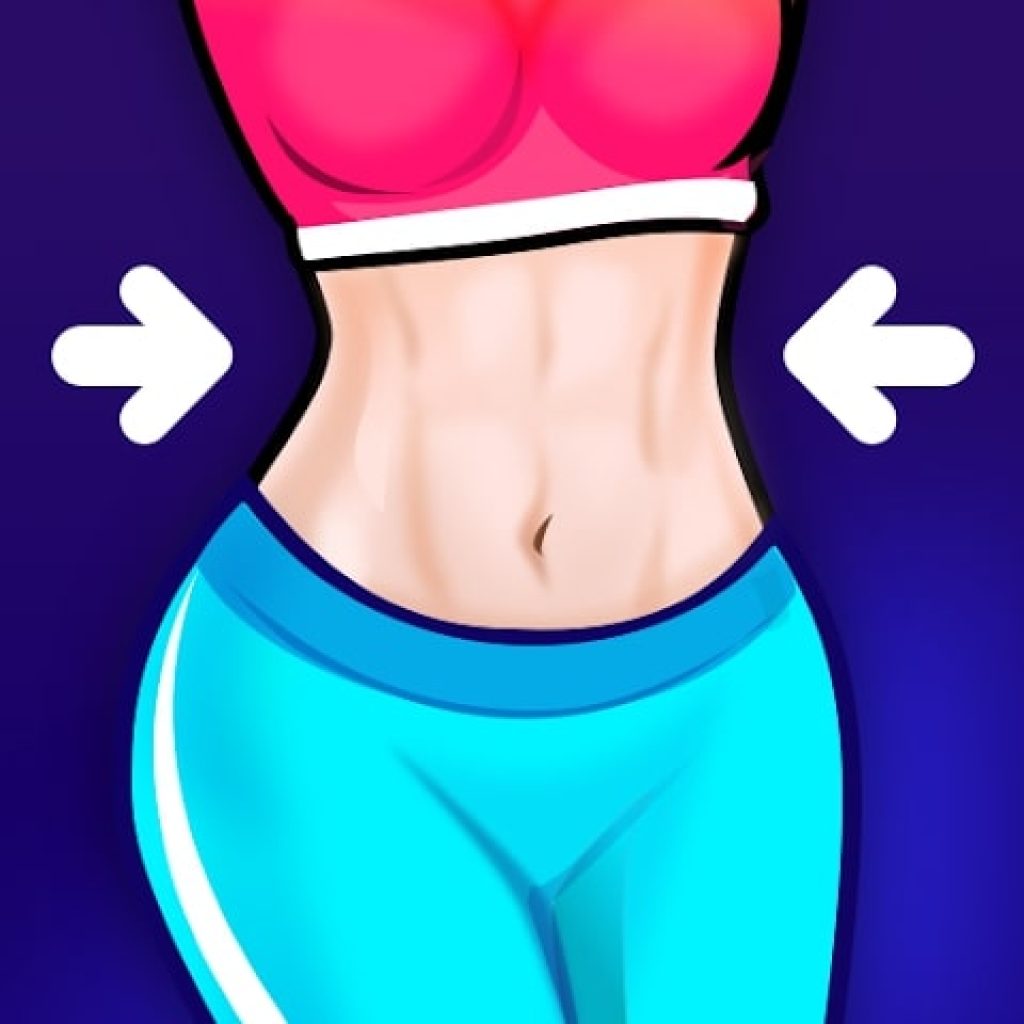 The weight loss app will help you lose weight in just one month of regular exercise. Choose programs that do not need special equipment and tools.
Most of the exercises developed by fitness trainers for the app can be performed at home. You can choose customized plans that are designed to transform your entire body or individual parts of it.
Separately, you can do workouts for the waist, hips, stomach, and so on. Every day you will perform a pre-selected plan. If you want, you can stop at any time. Then, the app will display the percentage of completion of the workout.
At any time, you can end it. A convenient system allows you to see the correct technique for performing exercises, thanks to which you will achieve a good result from physical activity.
Besides, in the app you will be able to keep a diary of your diet and control the number of calories consumed. Thanks to the advice of a virtual trainer, you will be able to perform all exercises according to the rules and burn the maximum number of calories.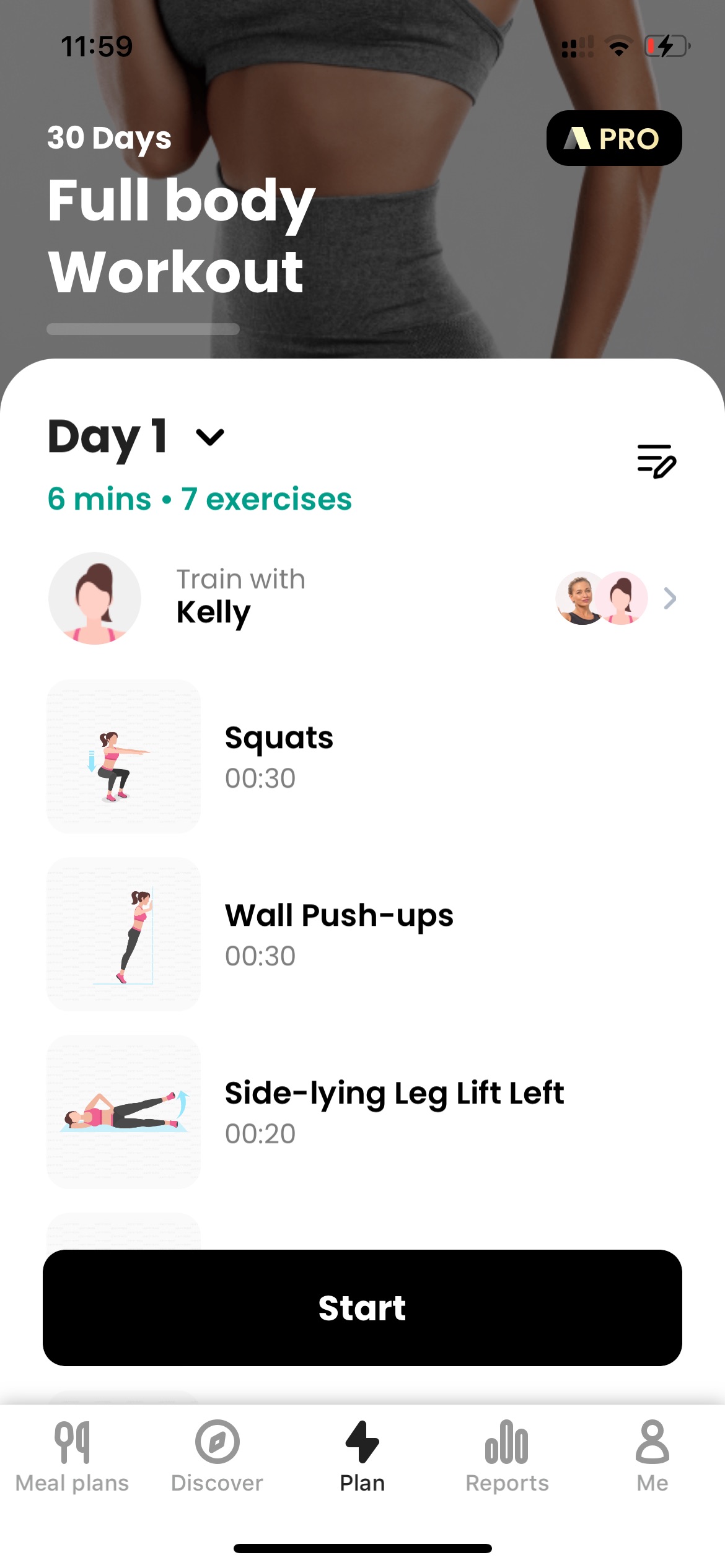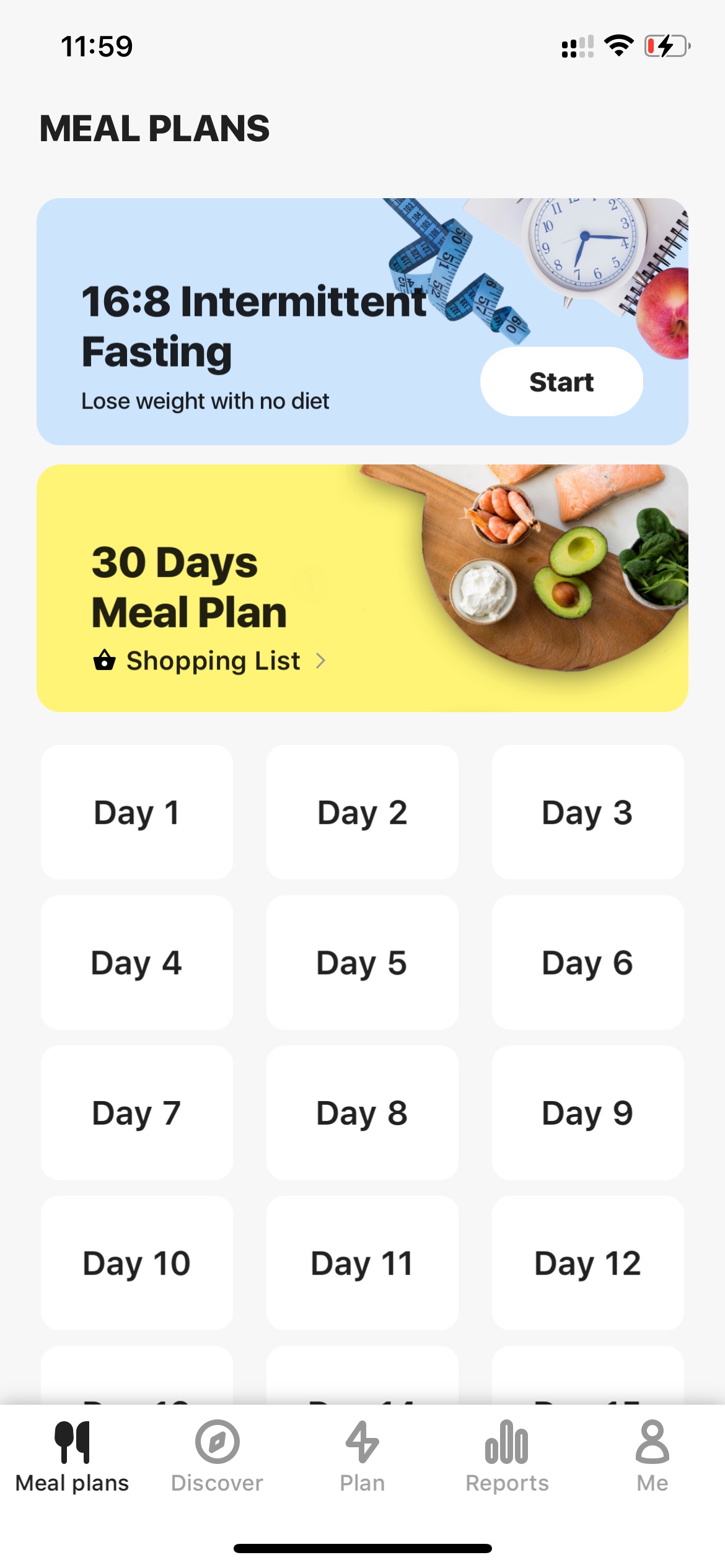 In addition to full-body workout plans, you can find face-building or warm-up exercises. To track your performance, you're provided with a chart that displays your weight and BMI data.


Fat Burning Workouts: Fat Loss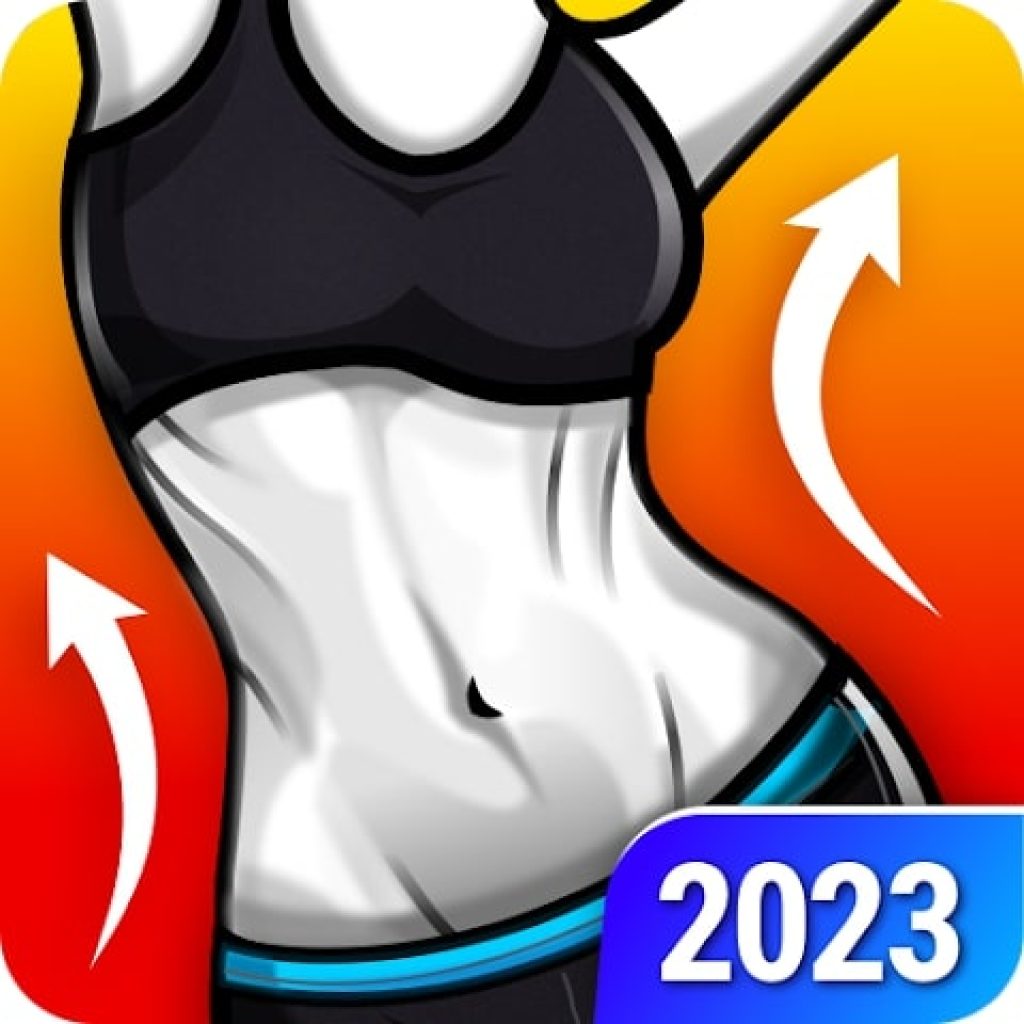 With this app, you can lose weight even without going to the gym. It has a variety of workout plans for you for different muscle groups and body parts. You can even do facial yoga or face-building with special instructions from trainers.
You have the ability to choose your own plan and customize it according to your physical fitness. For example, for beginners, there is a specific level of exercise.
There are also advanced and professional levels, which are designed for more intensive training. You can track the effectiveness of your workouts in the app with charts and graphs that show the number of calories burned as well as your BMI position.
The app plans are designed for users to be able to exercise at home without any special equipment or technique. Besides, each workout is designed for 10-15 minutes. It allows you to not spend a lot of time on training, but still achieve visible results.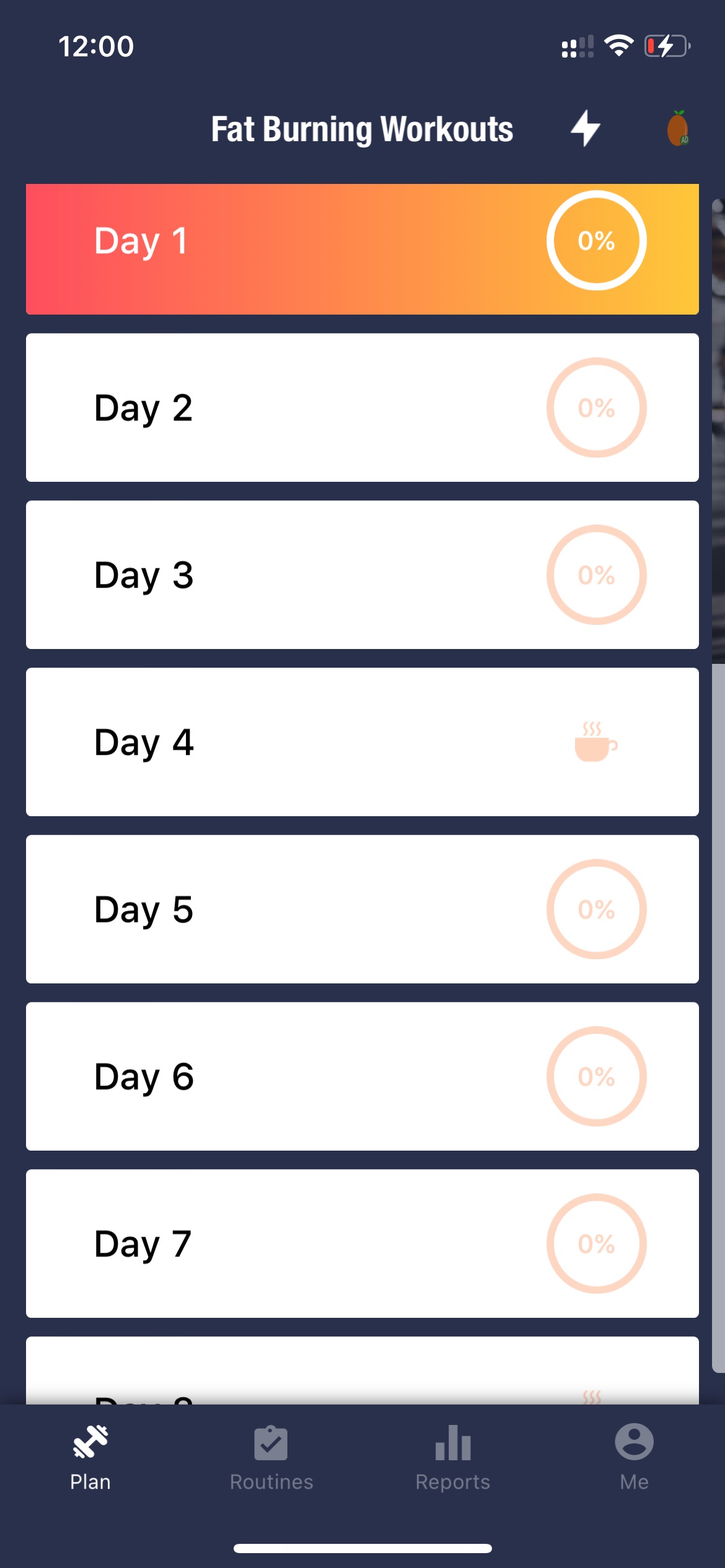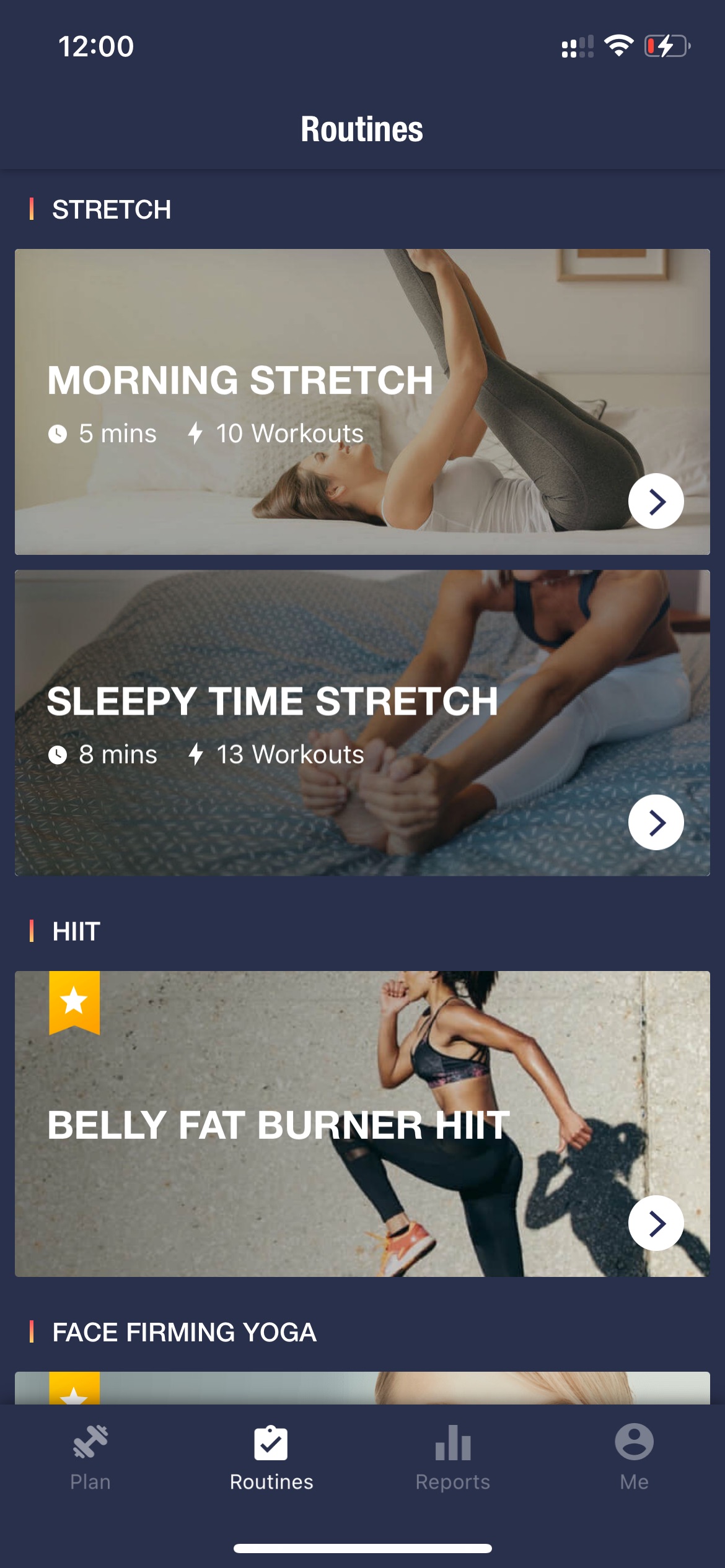 Everyone will be able to lose weight with this app, as it includes instructions on how to properly perform exercises and even useful recommendations from trainers who themselves created the training plan.


Lose Belly Fat – Abs Workout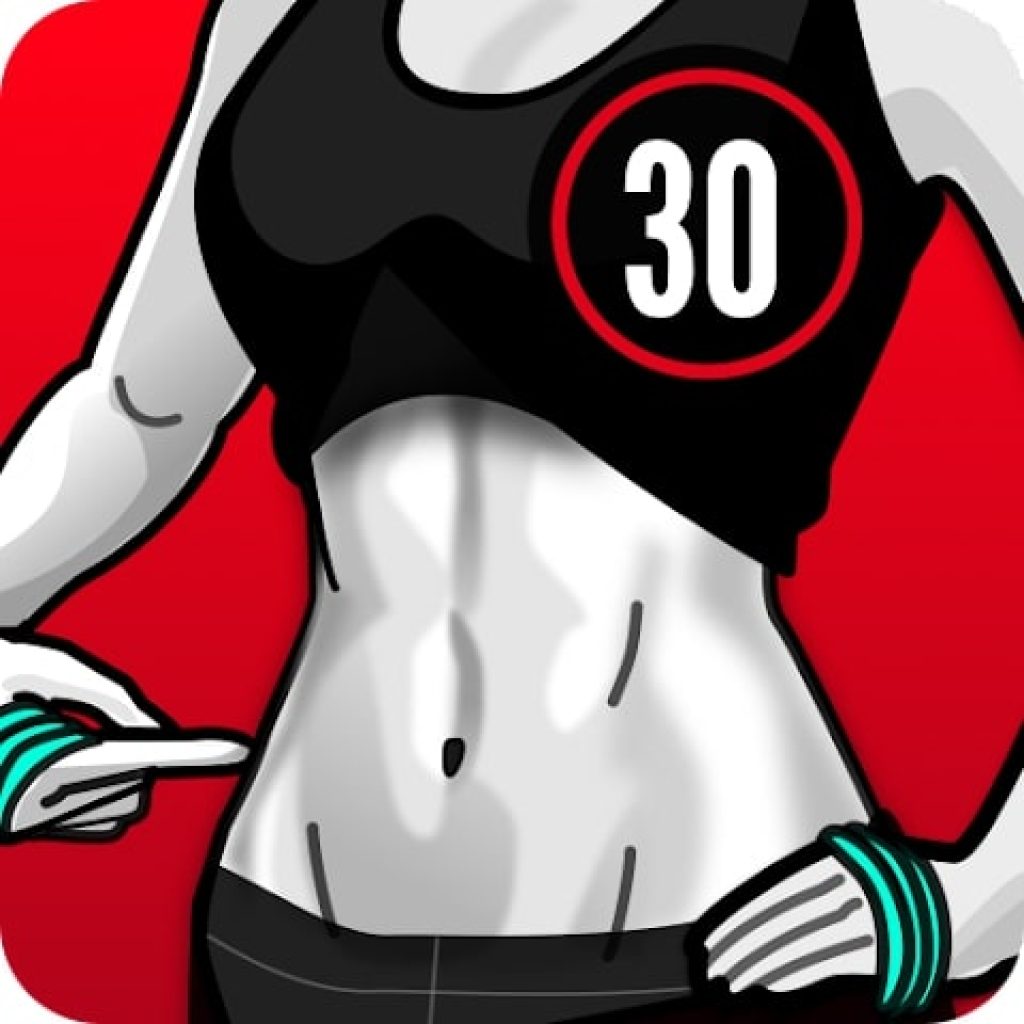 It's never been easier to say goodbye to fat than with this handy, and most importantly, free app. It includes a variety of workout plans designed for one month.
At the end of that time frame, you can get really good results if you do the tasks on a daily basis. The app is equally useful for both men and women.
Besides, you will be able to choose an individual training plan according to your physical condition. That is, if you are a beginner, advanced, or professional, special programs will be created for you.
They are developed by trainers, so they will be really effective when performed regularly. It will not take you more than 10-15 minutes to perform all the exercises of the program, but by the end of the cycle, you will be able to achieve the desired results.
You will also be able to achieve the greatest effect if you perform the exercises with the right technique. You will see it when you start exercising on the screen of your smartphone.
Detailed instructions and tips will be a great alternative to a real trainer. You can watch the technique both in graphics and in real recordings from advanced athletes.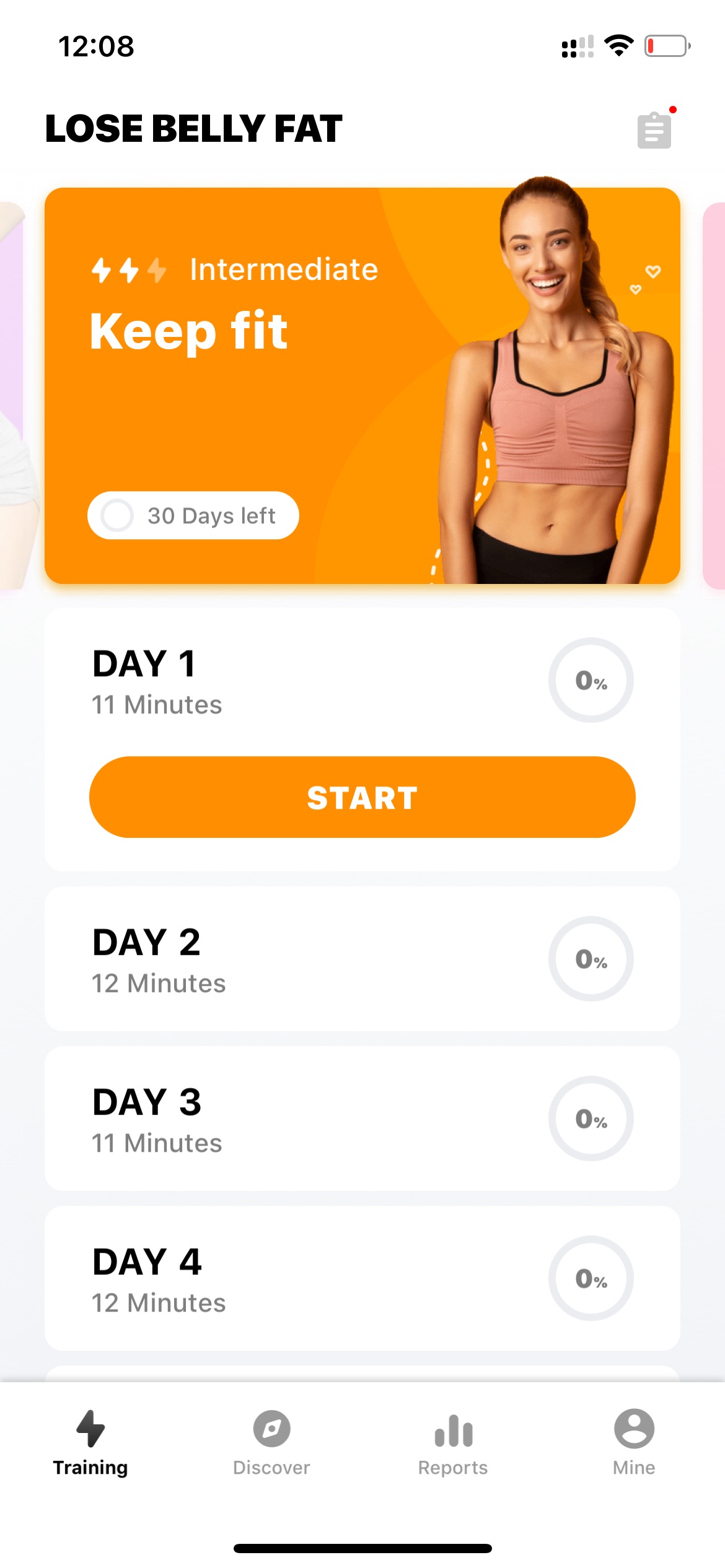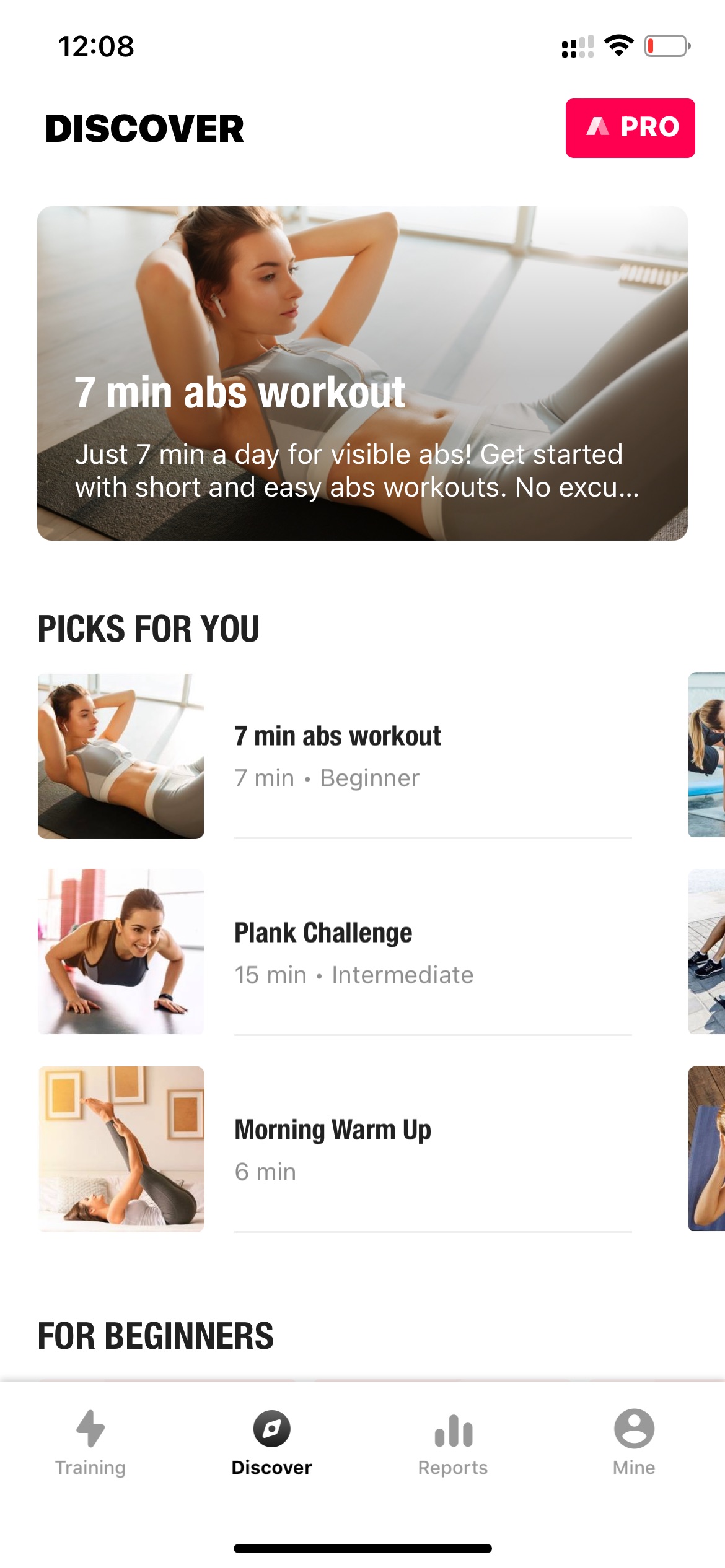 The app is simple and easy not only to exercise but also to track your progress. You can do this with charts and graphs that show weight loss, volume reduction, and so on.


Walking App – Lose Weight App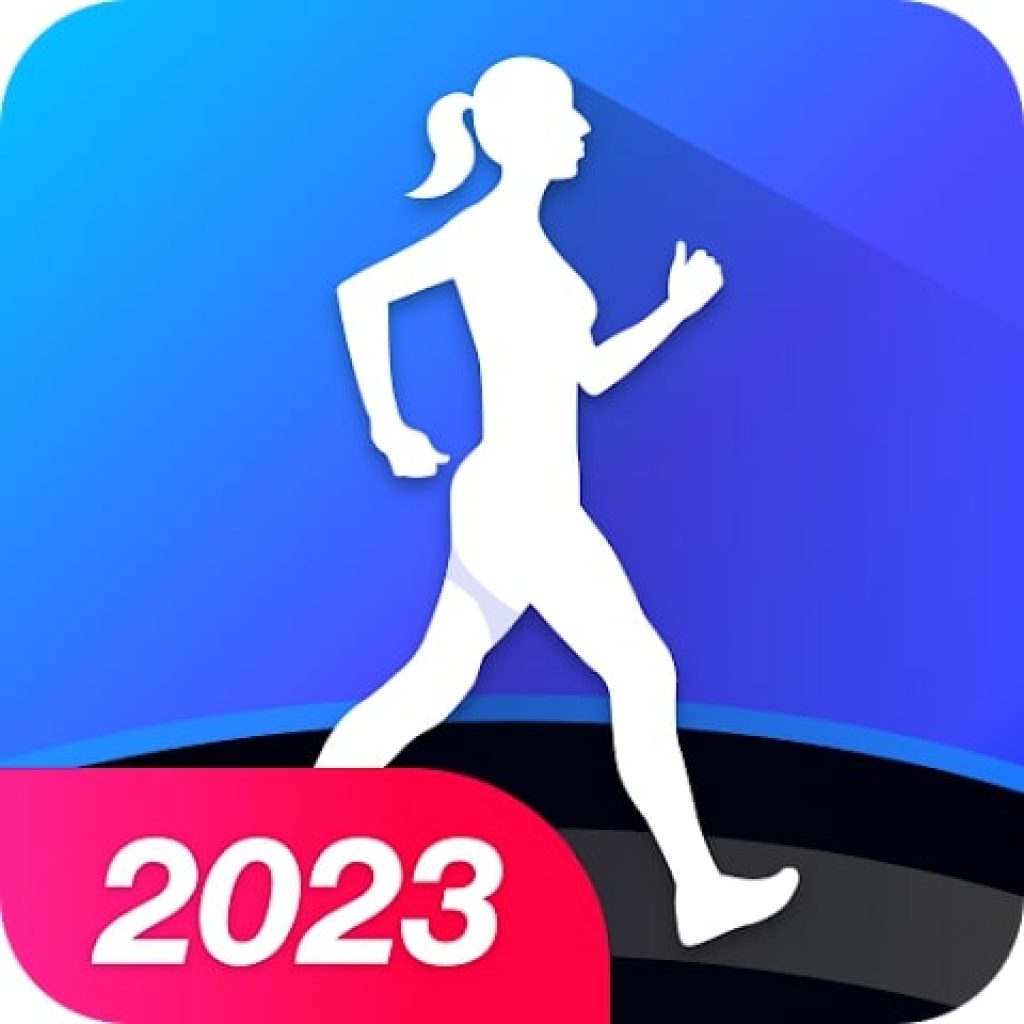 Many people prefer to lose weight with regular walking and daily steps, and this app can help you do that. In it, you can easily set up all the necessary parameters to achieve the first results of weight loss.
The app allows you to see the number of steps taken based on the distance covered. This is why using the program means that geolocation is enabled even in the background.
The program also keeps track of the time a given distance was covered. Calories burned while walking are also displayed, so you can easily create a deficit for weight loss. To find an individual plan for regular walking, determine your fitness level.
There are three in the app: beginner, continuing, and advanced. Each of them implies a different intensity of walking, number of steps and time to complete the goal. You will also be able to use this app for outdoor running exercises.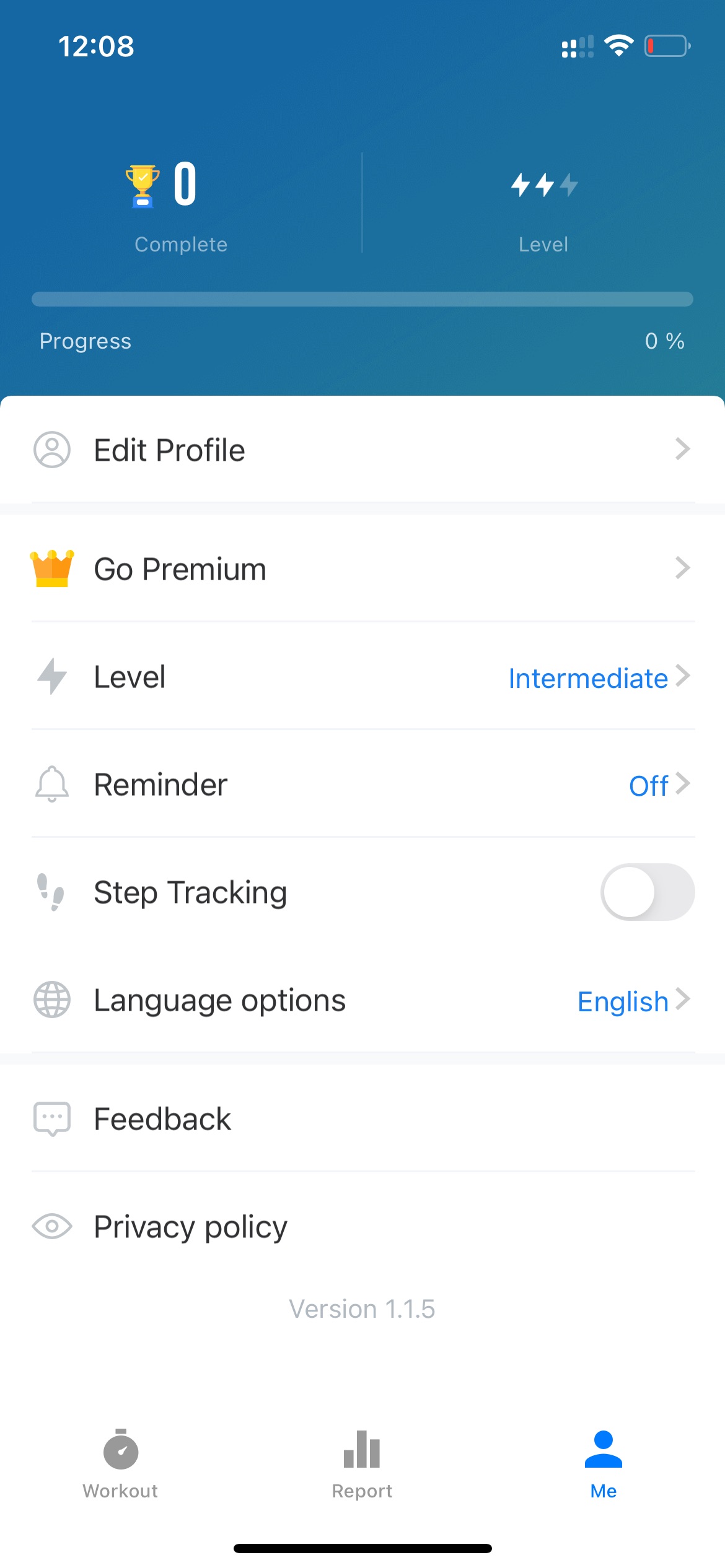 You will easily track the distance you managed to cover in a certain amount of time. You will also be able to know the number of calories spent during your workouts. To make sure you don't get bored exercising, the app allows you to start tracks. Choose any music, including from your own archives.


Lose Weight & Fat Loss for Men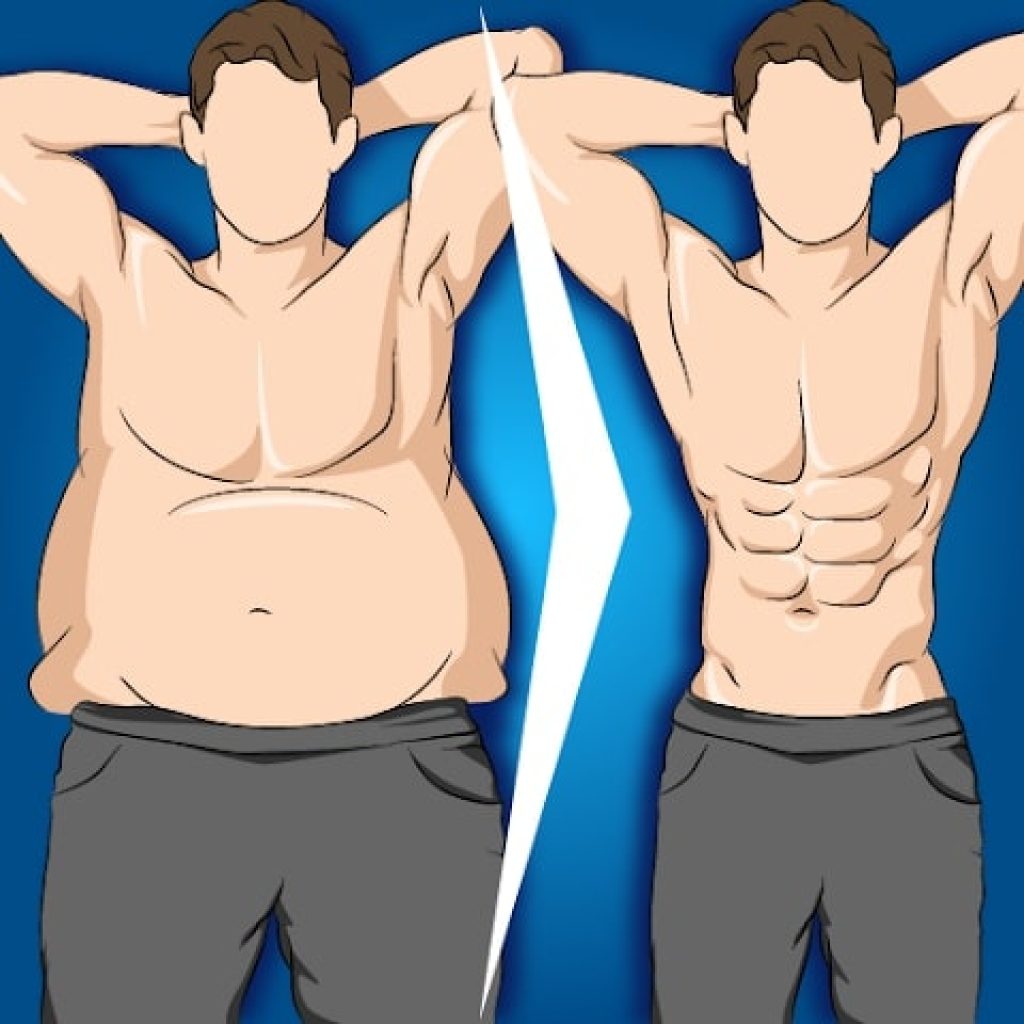 The app will allow you to easily lose excess weight in literally 30 days by sticking to the program developed by trainers.
This program includes several levels of difficulty, which allows you to choose the most suitable for each person. Exercises will vary in difficulty and intensity depending on the chosen plan.
In addition to the exercise plan, you will have access to information about the calories spent and your weight loss achievements. In this way, you will be able to track the effectiveness of your exercises.
Besides, the app has detailed video instructions and voice accompaniment that teaches you how to perform exercises according to the correct technique. Thanks to this, you will be able to achieve the desired weight loss results even without a personal trainer.
Most of the exercises in the plan allow you to perform them at home. They do not need any special tools, equipment or technique. The daily exercise plan includes tasks for each muscle group. This allows you to work the entire body, regardless of its condition.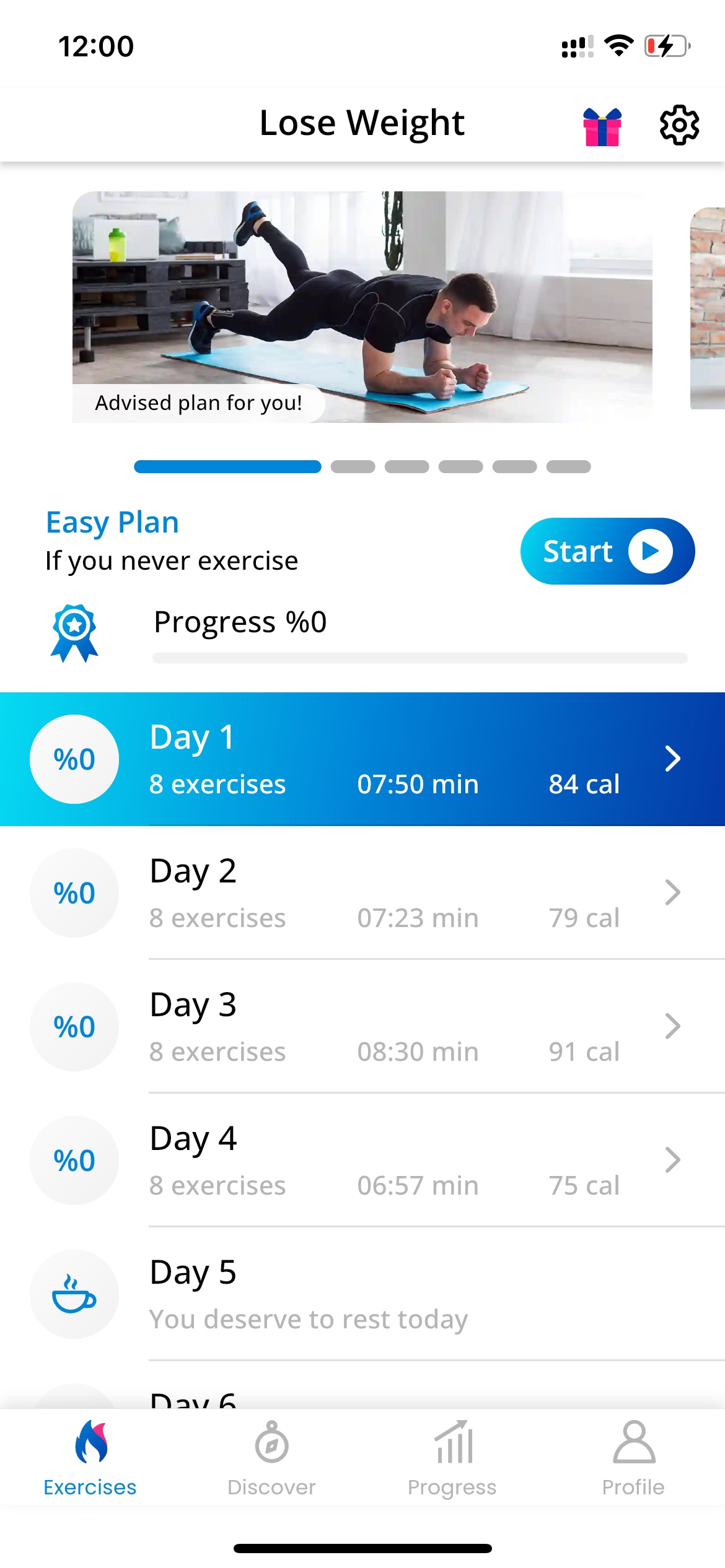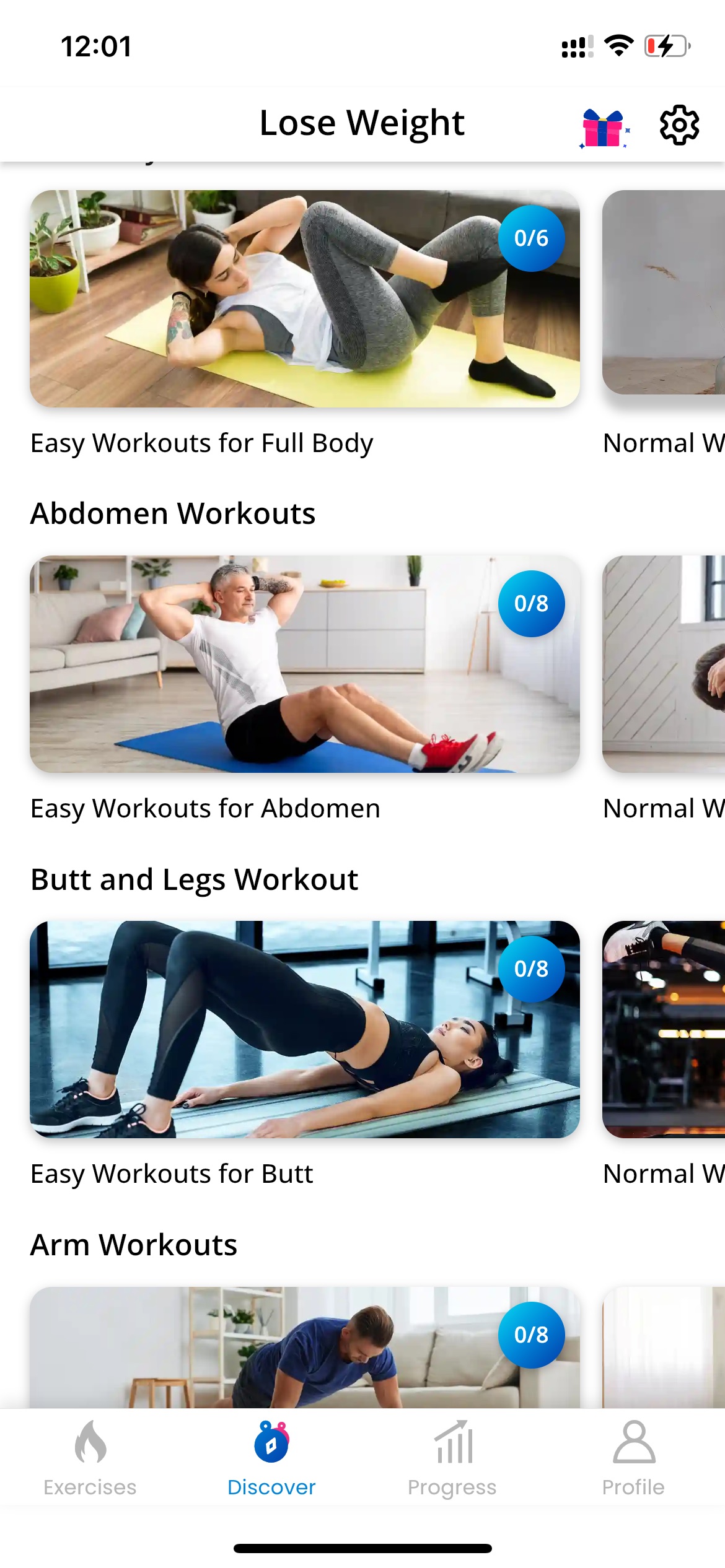 At the same time, it regularly takes no more than 15 minutes a day to train. You can also choose individual training courses in yoga, warm-ups, and even meditation.


WeightFit: Weight Loss Tracker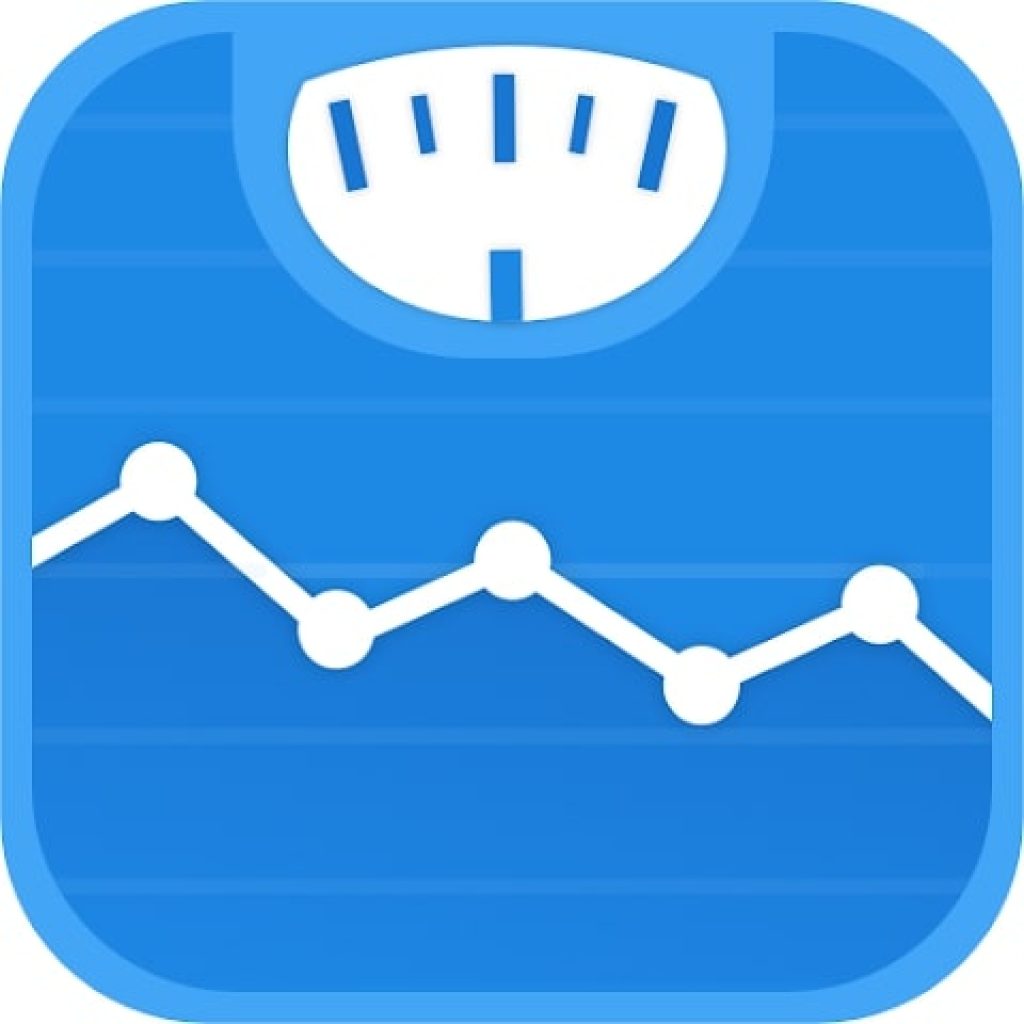 This simple and easy-to-use body condition diary will allow you to track the quality of your physical fitness as well as your body evaluation in terms of different indicators.
This app is most useful for those who are dieting, exercising, or gaining muscle mass. In any case, to get detailed statistics, you need to add your weight data to the program on a daily or cyclical basis.
In the future, you will be able to view all records in history. You will see detailed analysis and statistics on a chart that will go either flat, up, or down. Set a goal that you want to reach.
Then the program will automatically show your prospects and the remaining number of pounds to achieve the desired result. You can also see your weight in relation to your BMI score. This indicator is responsible for the quality of physical fitness. It, in turn, can be low, medium, and high.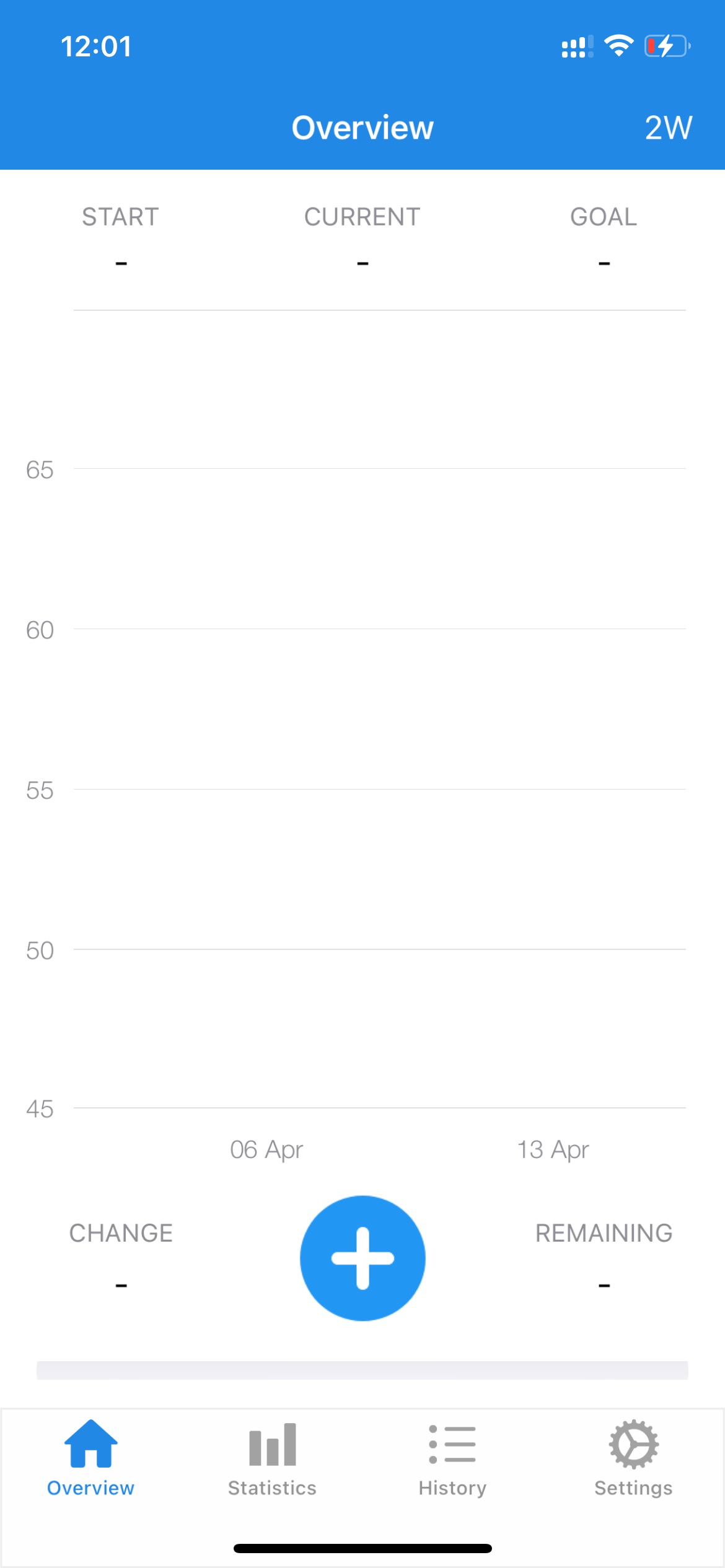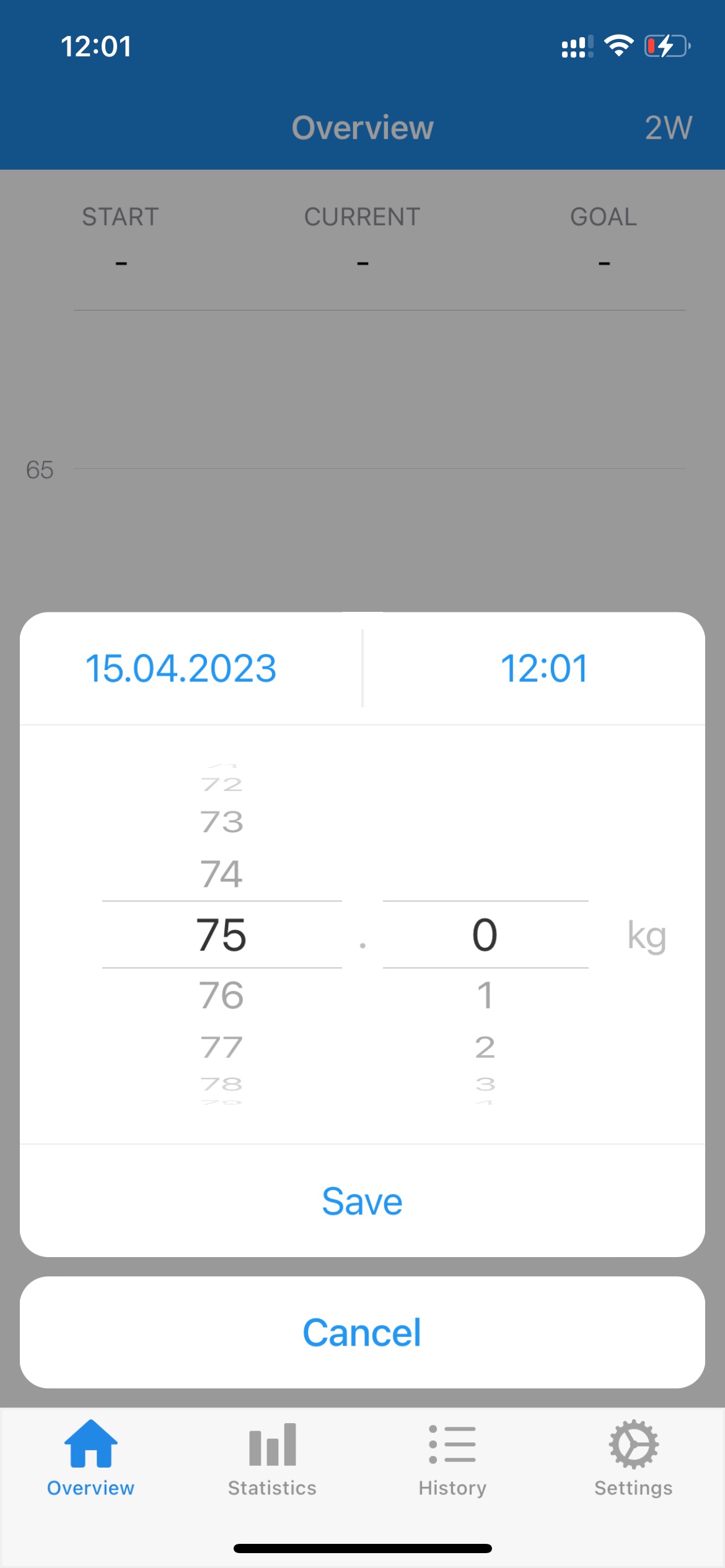 The app shows the trend of weight loss. For example, over the course of a week or month. You can also see your progress, which allows you to adjust your exercise or nutrition program in an optimal way.


Calorie Counter – MyNetDiary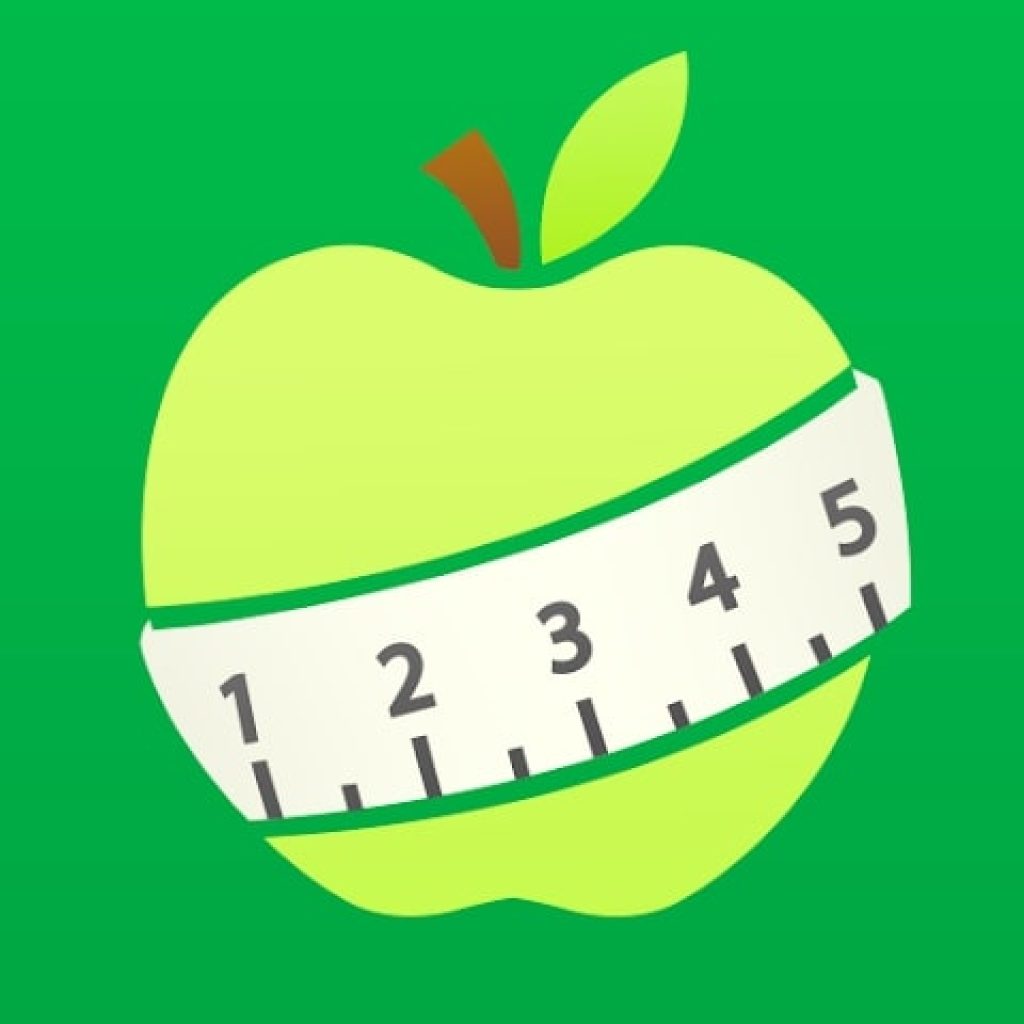 Losing weight involves not only exercising but also setting a proper diet. Thus, such an app will be most useful for those who have embarked on the path of weight loss.
In it, everyone will be able to control their diet in terms of the spent and accumulated energy value from the consumed foods. You will be able to set a goal according to which the program automatically calculates the optimal diet.
You will also be able to add to the app information about steps taken, workouts, and so on to correct the balance of calories consumed and spent. The app will also allow you to control your weight, as you can add changes literally every day.
The program also includes a reminder to consume the required amount of fluids. So you can set a goal and get notifications every time you need to drink a glass of water. Another advantage of the app is the detailed breakdown of calories and nutrients by meal.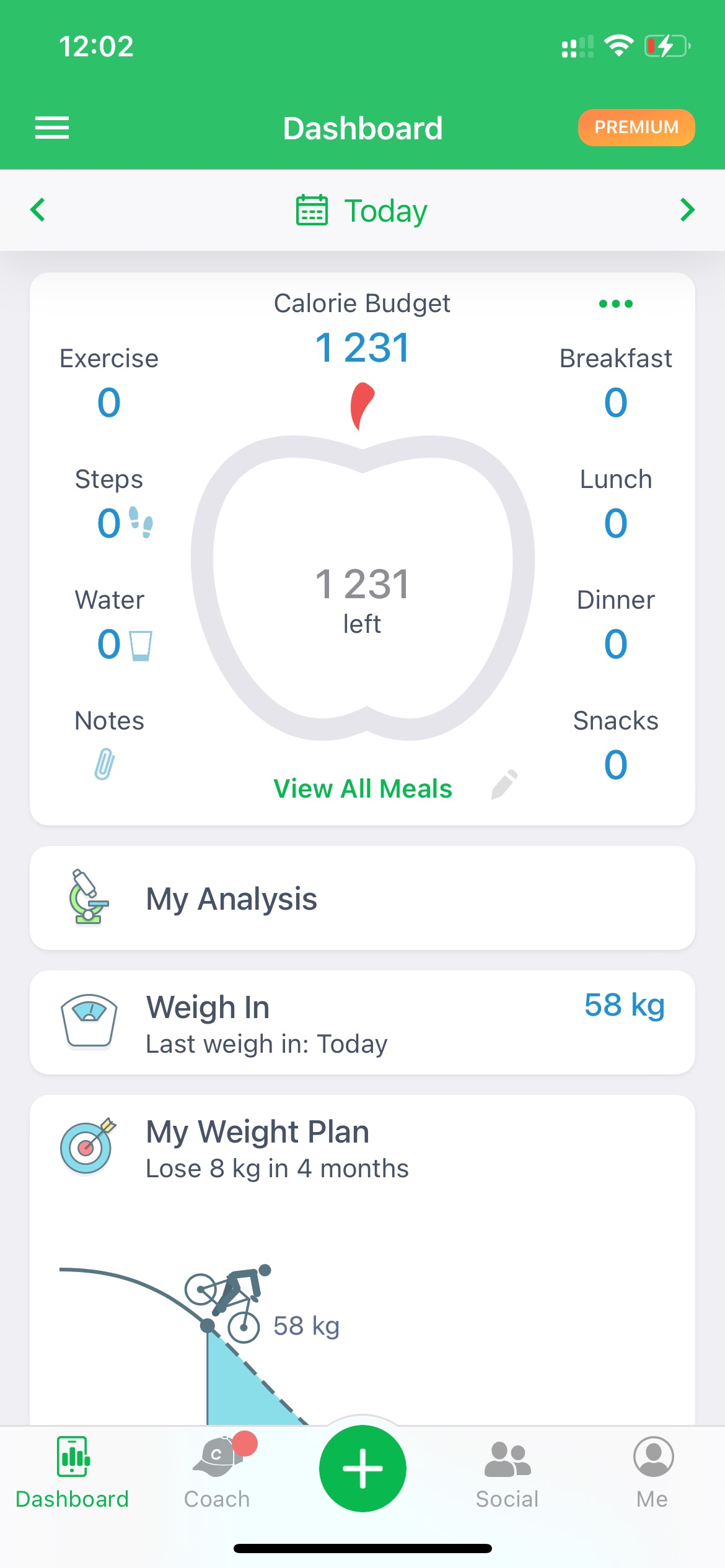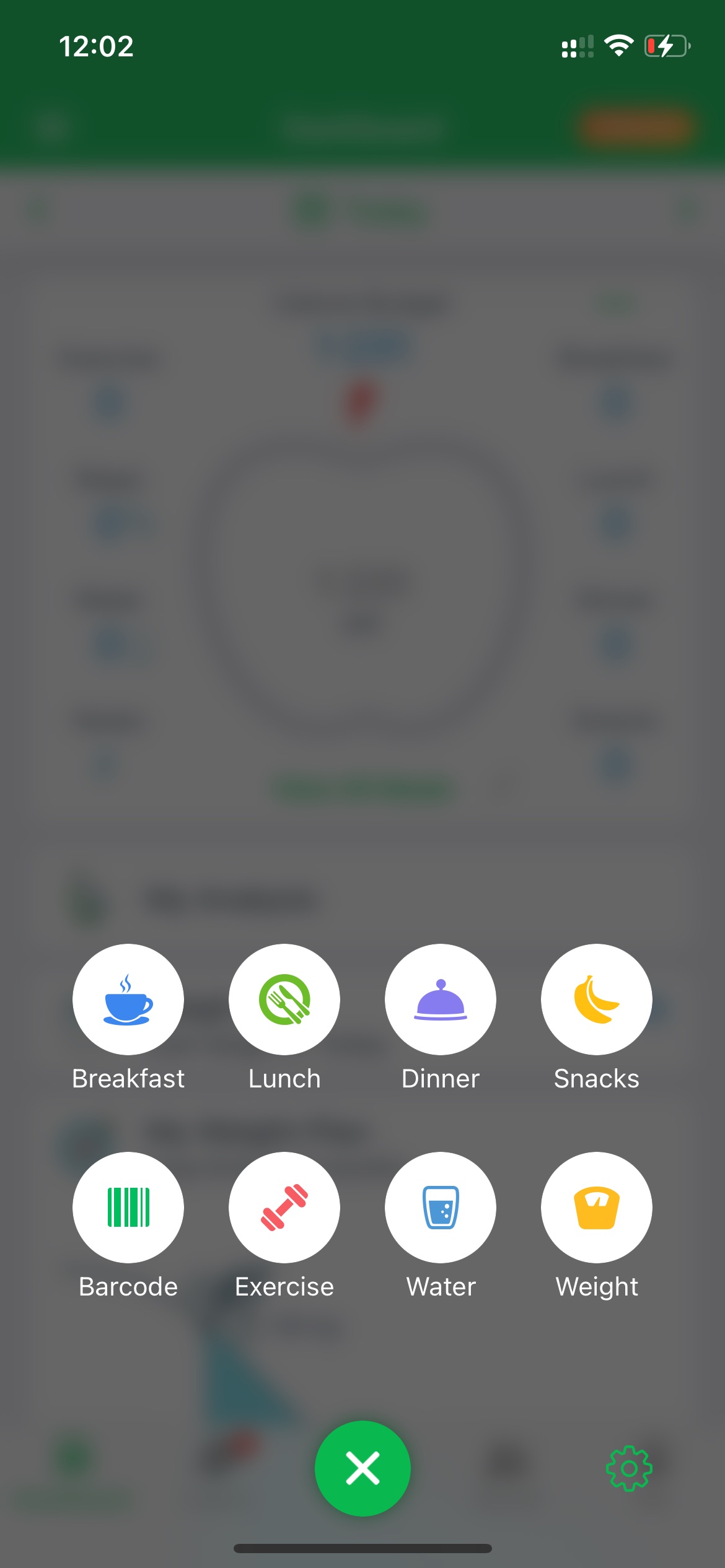 You will be able to track the energy value of the foods you consumed for breakfast, lunch, snack, and dinner. This makes it easier and faster to lose weight. After a short time of using the app, you will be able to track the first changes with the help of statistical data.


BodyFast: Intermittent Fasting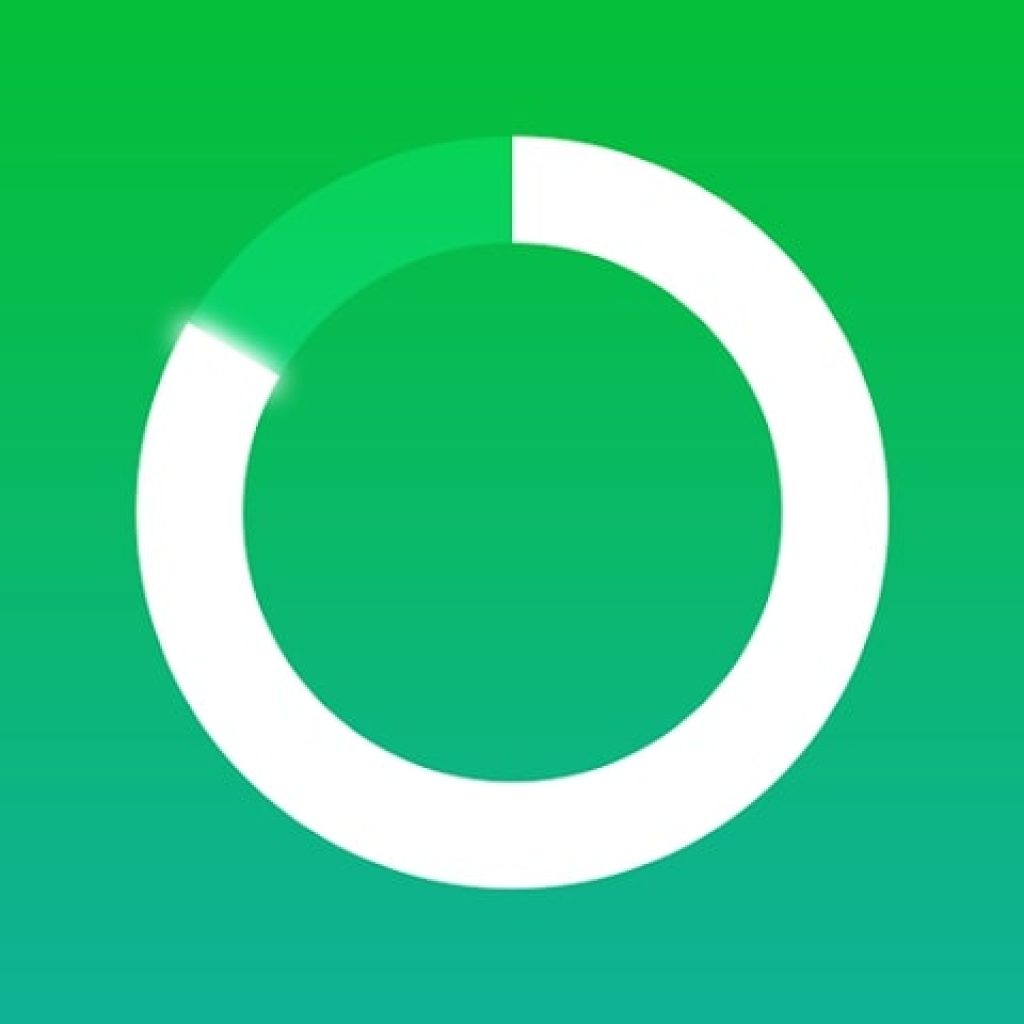 With this app, losing weight will not be so difficult. You can easily make a plan to learn interval fasting. With it, you will not only get rid of excess weight but also cleanse your body of toxic substances.
In the app, there will be different interval fasting programs available to you, which are designed for a certain number of hours. Thus, each person will be able to choose the optimal mode for themselves according to their physical capabilities.
There are advanced and weak levels that allow beginners to get acquainted with interval fasting. Experienced ones can try new programs for weight loss.
In addition to such useful features, the app has more than 1,000 different recipes that are optimally assembled by nutrient and energy value for the period of the diet. They are available to users absolutely free of charge. Thus, everyone can use these ideas for their diets.
Additionally, the app has a tracker that reminds you to drink enough fluids. There is also statistical and analytical data to track the progress of one's weight loss on the fasting program.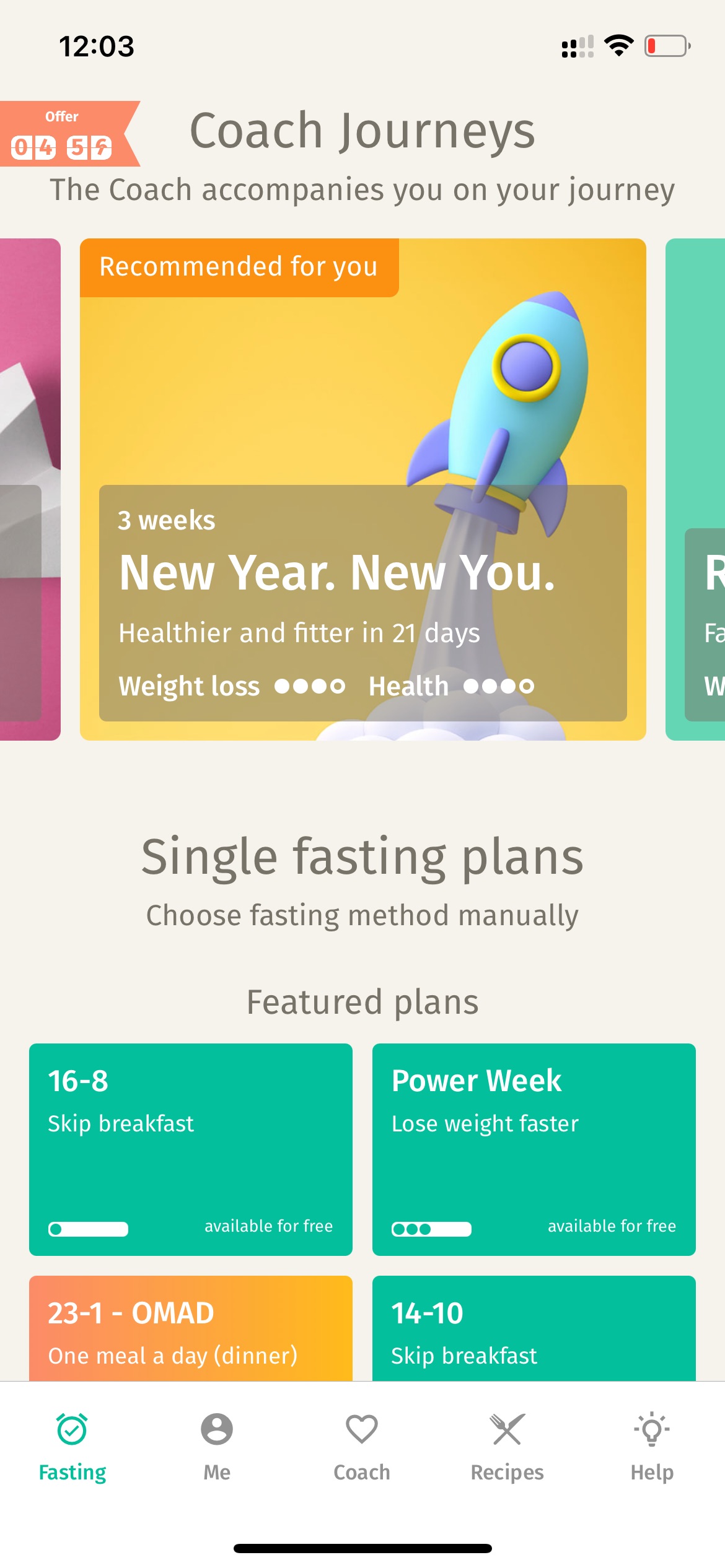 It is desirable to add data about your weight and physical condition as often as possible to see the dynamics of changes in your well-being and physical condition.


You may also like: 11 Free Recipe Calories Calculator Apps & Websites
FitOn Workouts & Fitness Plans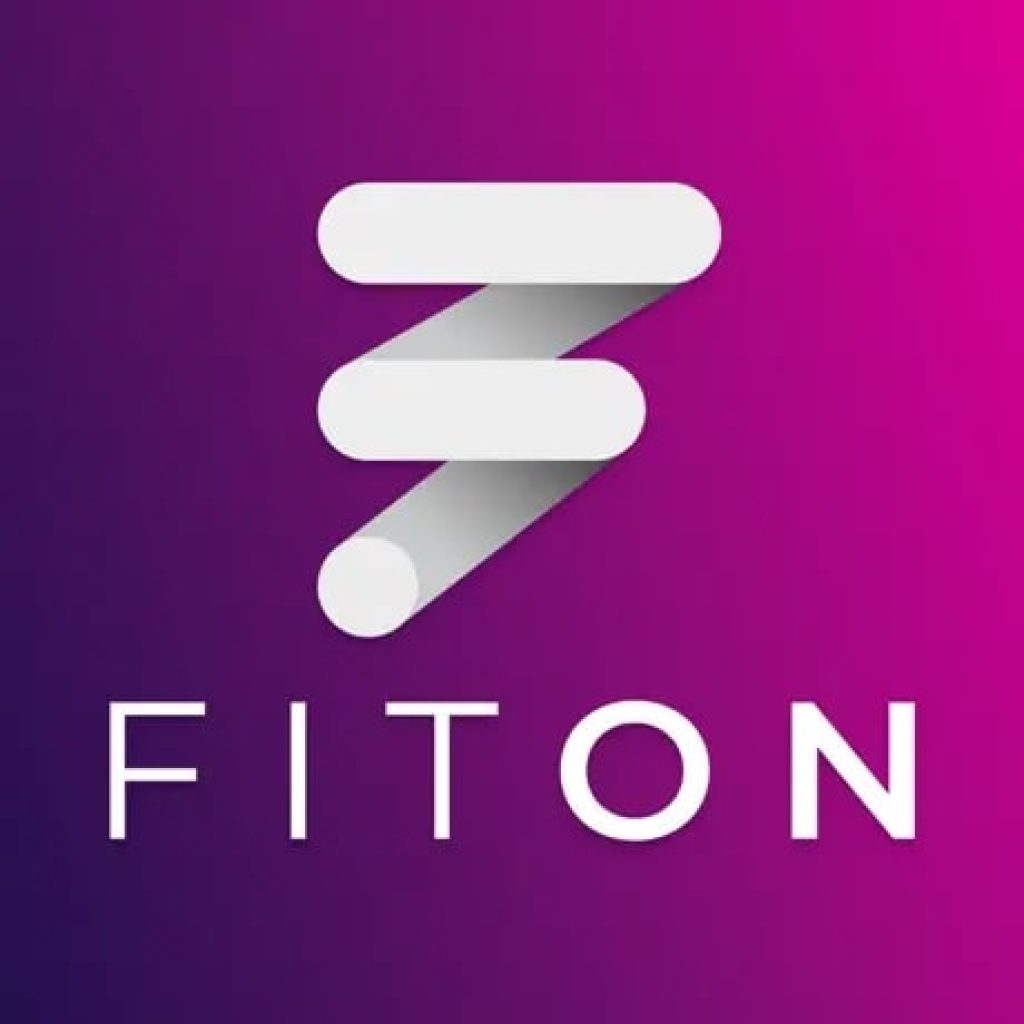 This app is aimed at achieving optimal physical fitness in a limited amount of time. It is absolutely universal because it is equally suitable for both men and women.
There are different categories of workouts in the app, designed for the whole body as well as for individual parts of it. That is why you will be able to choose the points you want to work on on your own.
The convenience lies in the format of the workouts, which are presented in videos. Thanks to this you can see detailed instructions on how to perform those or other exercises with the correct technique.
Also, in the process of training, you can get some useful tips and recommendations from coaches who were engaged in the development of the program. Сhoose the time you want to spend on training and the intensity of exercises, depending on your physical preparation.
There are different levels of difficulty that are designed for beginners, advanced and professionals. In addition to useful plans with workouts and exercises, you can read articles about health and sports. They may help you learn a lot more useful information about your body.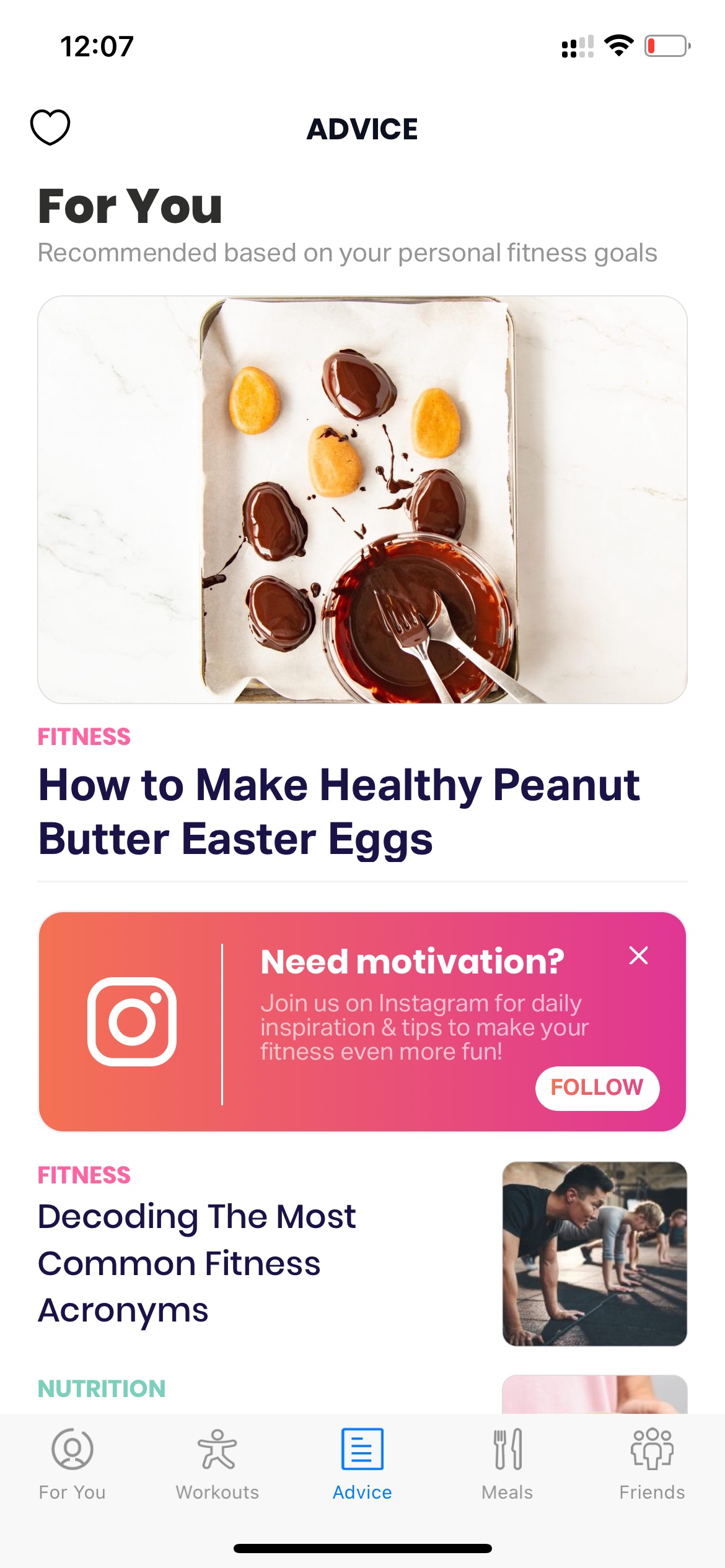 The app also includes a whole collection of recipes in which you will be able to choose dishes for any meal according to the required caloric content and set of useful substances.


Calorie Counter by Lose It!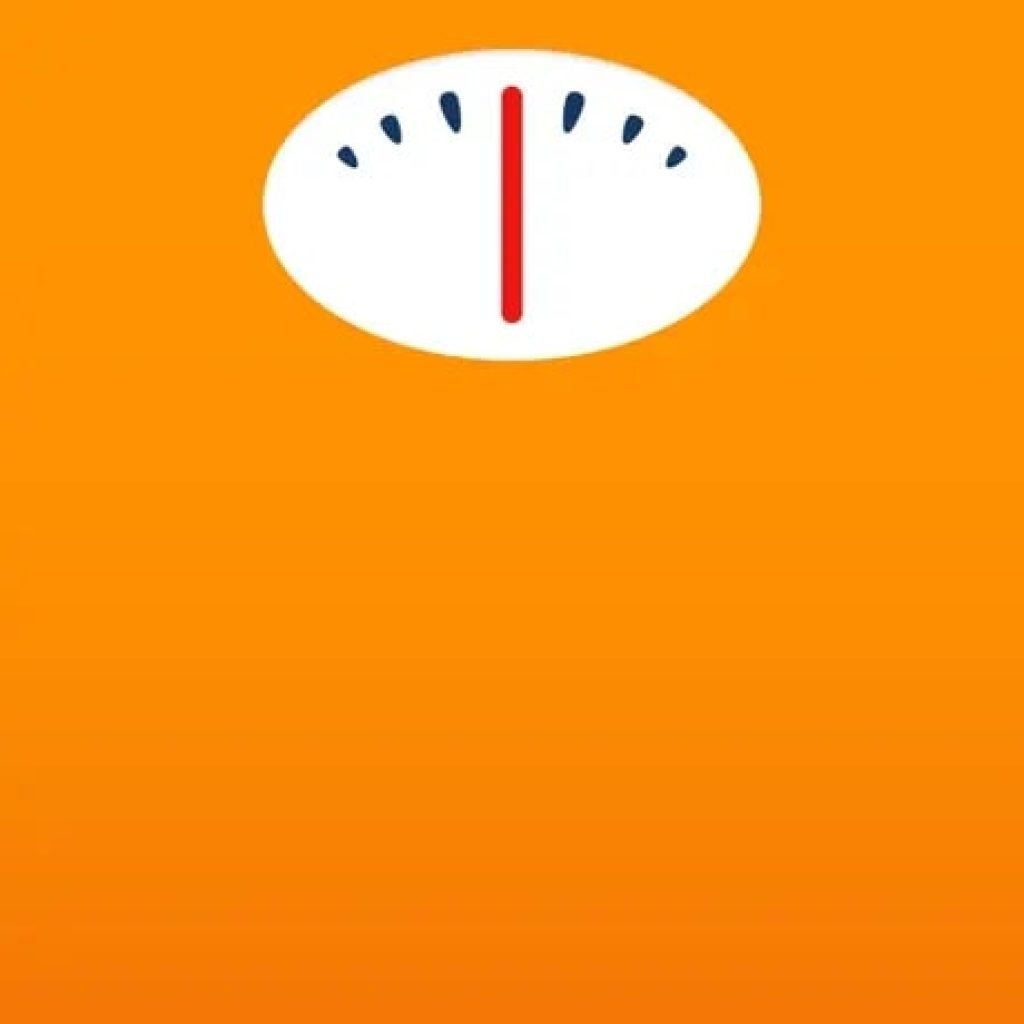 This app includes a range of activities to keep track of your weight and fitness. You will also be able to track your weight loss progress with statistical and analytical data in a diary.
The energy value of your diet will be calculated automatically after you set your goal. You can choose either to lose weight, stay in shape, or increase muscle mass.
Depending on this, the amount of consumed or recommended nutrients will be adjusted. You will then only have to enter the food you ate for breakfast, snack, lunch, and dinner into the table.
To add food, you can select it in the search and recommendation and by scanning the code on the package. You will also be able to find different recipes in the app along with the composition of the products and the cooking method.
Once you select them, you can automatically enter the dish into the calorie table. You can also use the app to record your activity and the number of calories spent.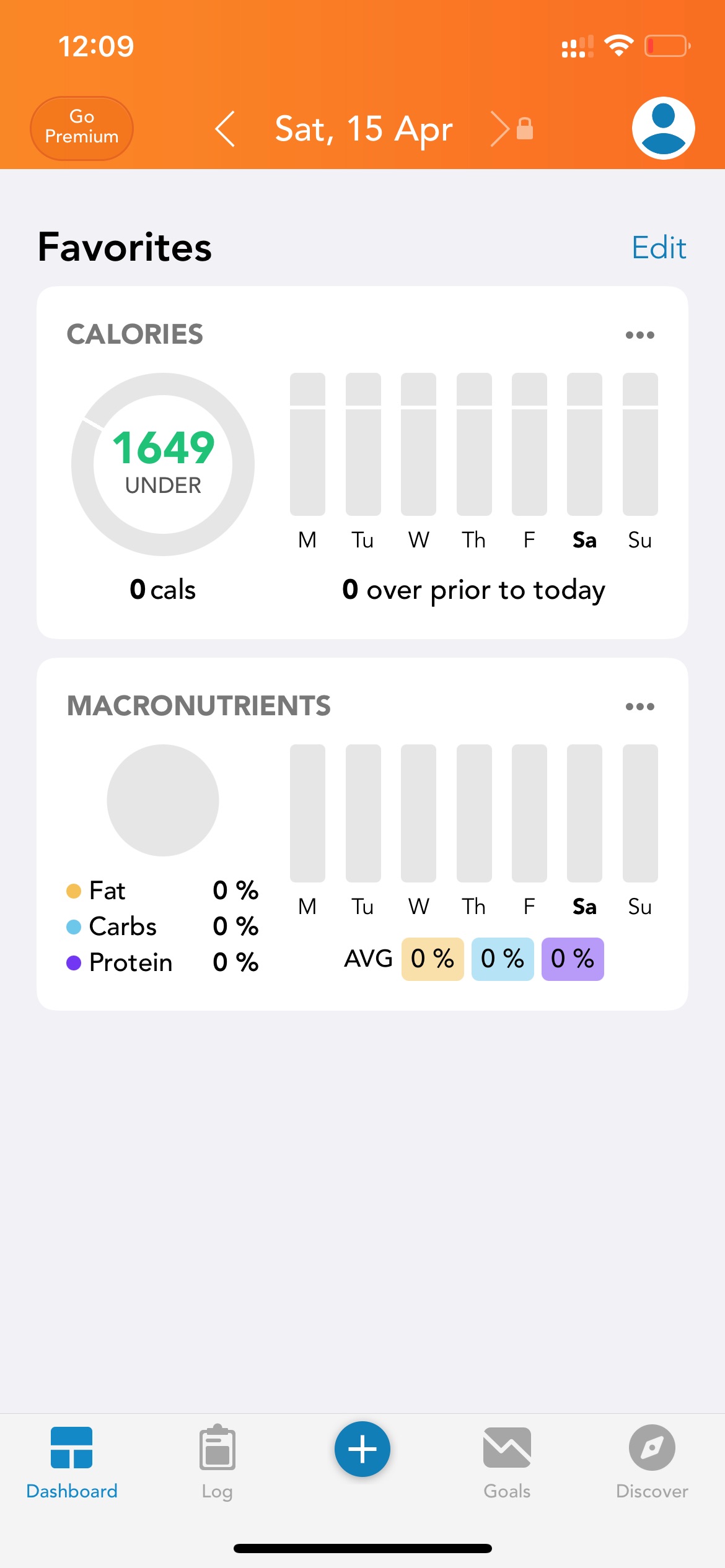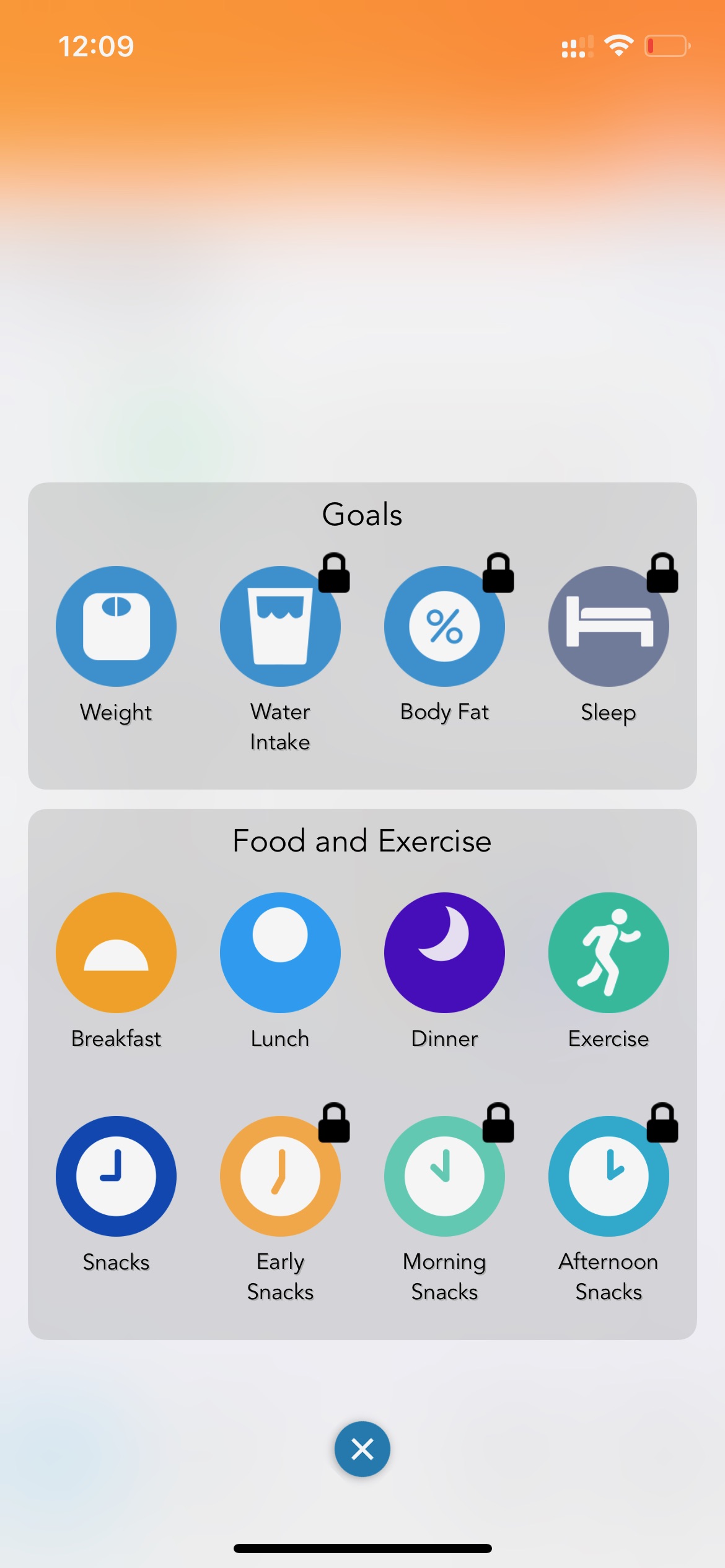 Besides, you will be able to track your weight and see your weight loss progress by trending down or gaining weight over a certain period of time.


Lifesum: Healthy Eating & Diet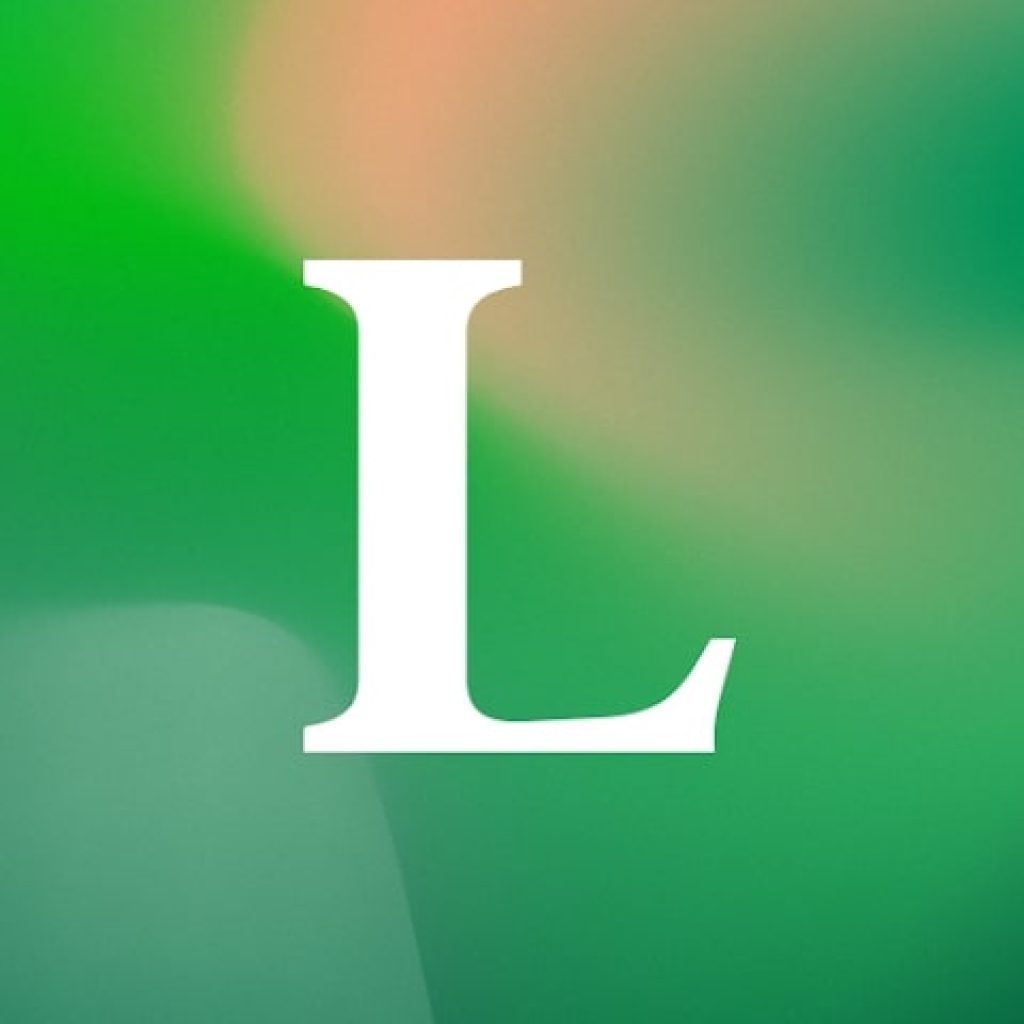 A unique opportunity to check your health and fitness yourself is now available with this app. With it, you can easily adjust the optimal amount of food and nutrients consumed per day.
The app is easy to use and is great for beginners and experienced users alike. You will be able to find a plan for a specific diet, with all the instructions for following it.
You will also be able to record in the program all the foods eaten during the day to watch for compliance with the diet set by the system.
To keep your balance, add your daily activity data to the app. Don't forget to drink water by setting your recommended fluid intake. When a certain time arrives, you'll get reminders to do so on your smartphone. Keep track of the number of nutrients in your diet to stick to your recommended meal plan.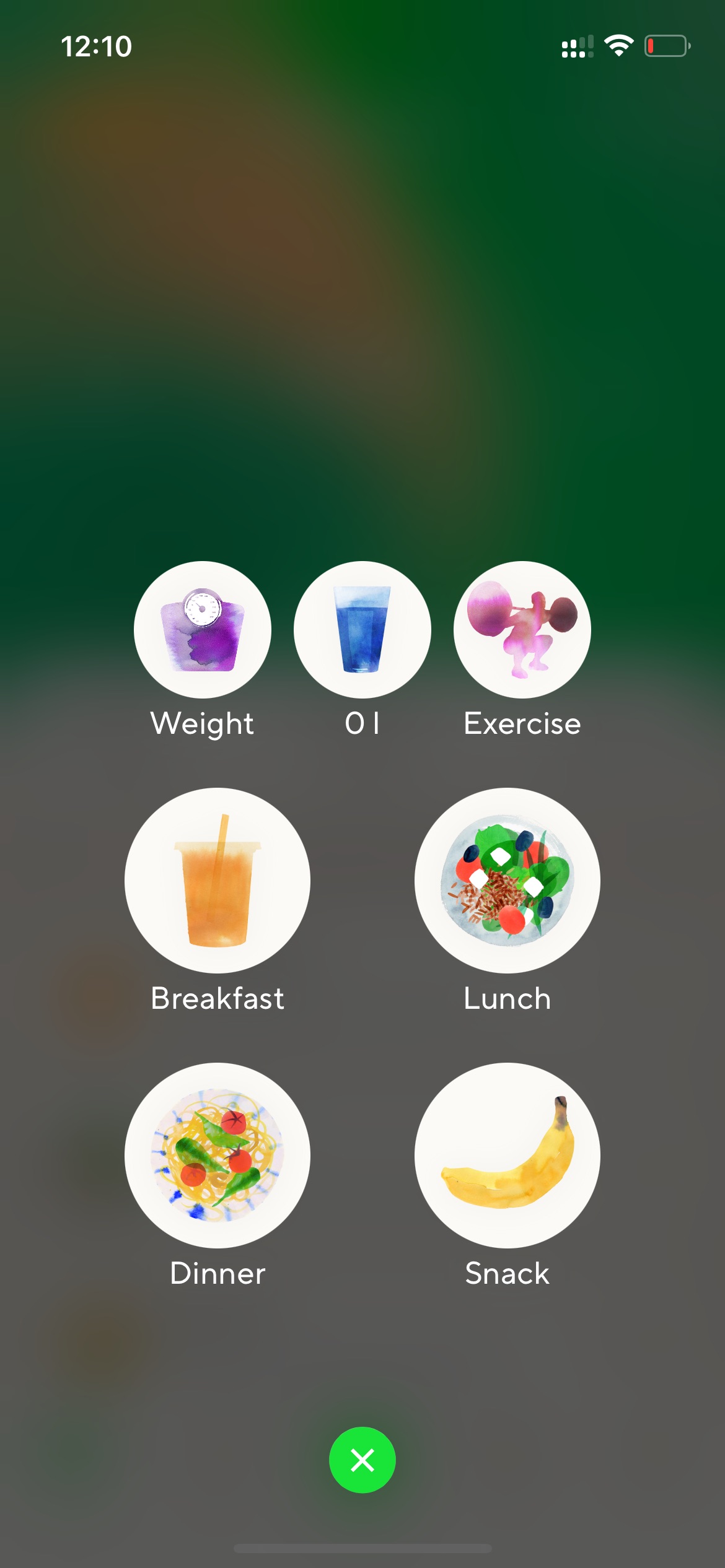 Track your progress by recording your weight daily. You can also enter your body measurements to see how they have changed over time using this app.


MyFitnessPal: Calorie Counter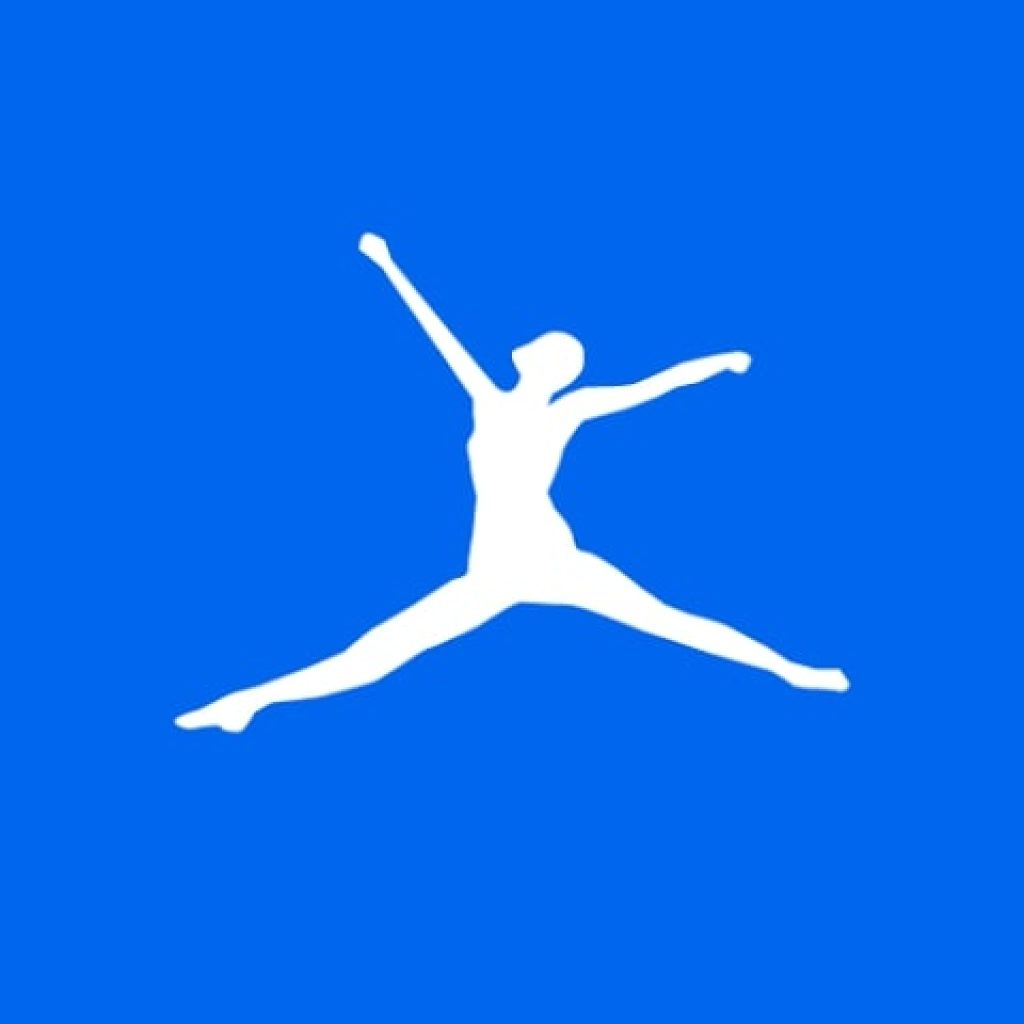 Now you will definitely be able to achieve your desired weight loss results. In the app, it is possible to set up individual goals and follow them according to the advice of professionals.
With it, you will be able to discover new types of diets, as well as interval fasting, calculated according to different programs and time frames. For example, you will be able to choose for yourself the number of hours to maintain hunger.
You can also choose the dishes that you will cook according to the recipes of the program. By the way, you will be able to add to your diary all the food. It will indicate the number of nutrients consumed.
Check how many calories you have left to consume. To achieve the desired results, you should observe not only the optimal energy value but also the balance of nutrients. Then your body will not only be slim, but also healthy.
You will also be able to easily track the effectiveness of using the app. Add sports and physical activity to keep a balance between calories consumed and calories spent.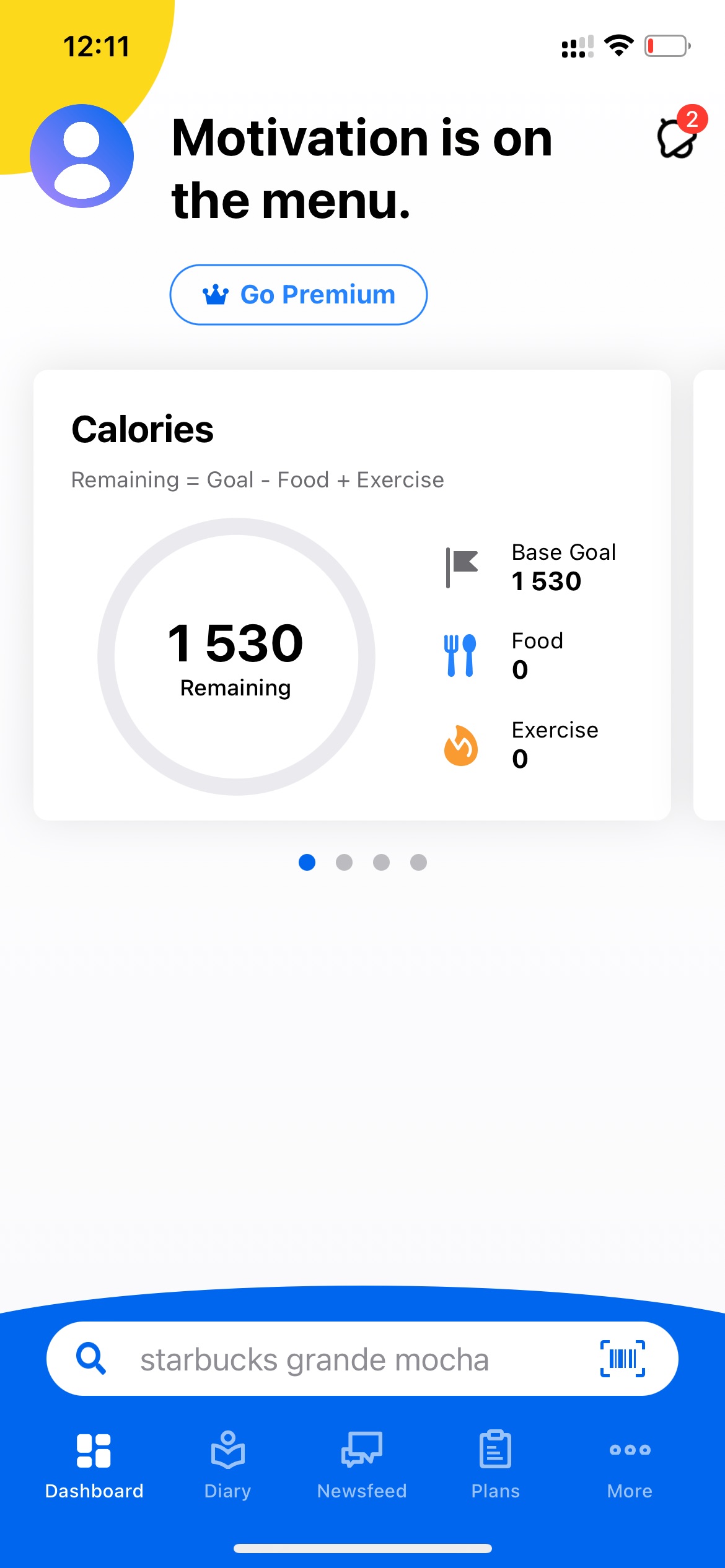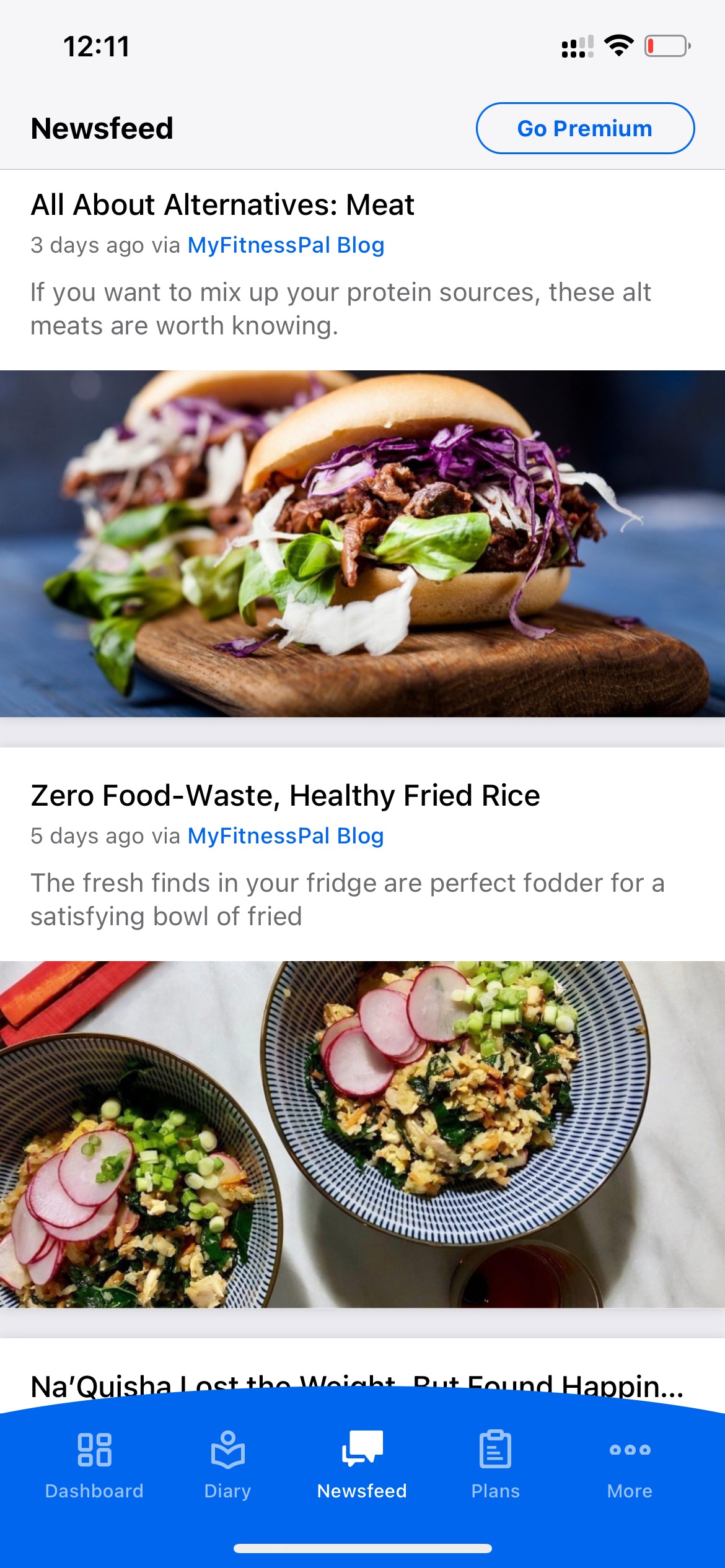 Control your meals, including hunger, with automatic timers. They can be set in minutes simply by pressing a button. They can also be stopped at any time.


Healthi: Weight Loss, Diet App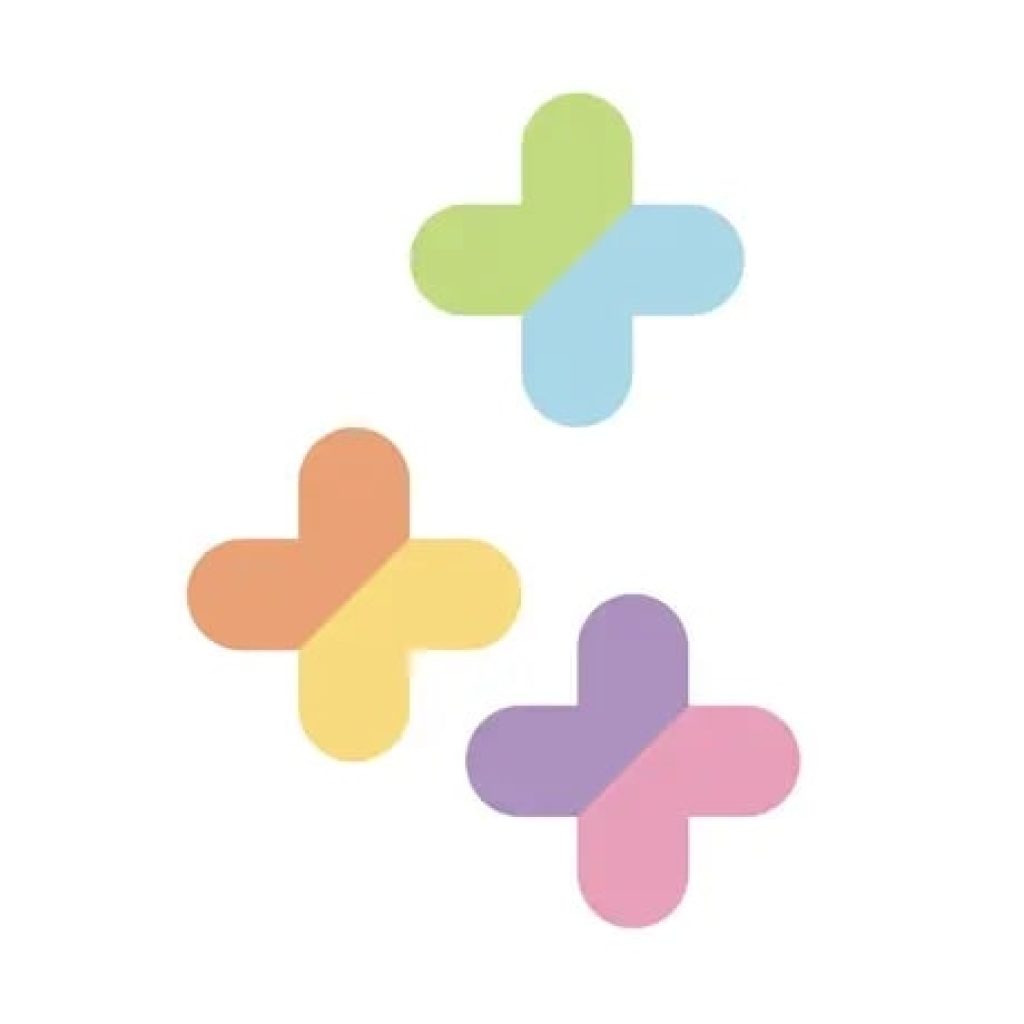 In this app, you can easily keep track of your fitness and nutrition, which affects weight loss and muscle gain.
Here you will be able to try out all 6 programs developed by experts. Later on, you will be able to settle on the one that suits you best.
Add all the foods you have consumed to your diet to see the energy value and nutrient balance. This will allow you to add the elements you need for an optimal diet.
Search for foods by the selection, as there are more than 1,000 items, including ready-to-eat meals. Edit grams or add foods using the code scanner on the label. Choose recipes that are rich in all nutrients and optimal for maintaining any diet.
Customize your plan and track your progress with the available statistics. Share your experiences and your own recipes with other users in a special group. Connect extra features that allow you to check recommendations from experts and get useful weight loss tips.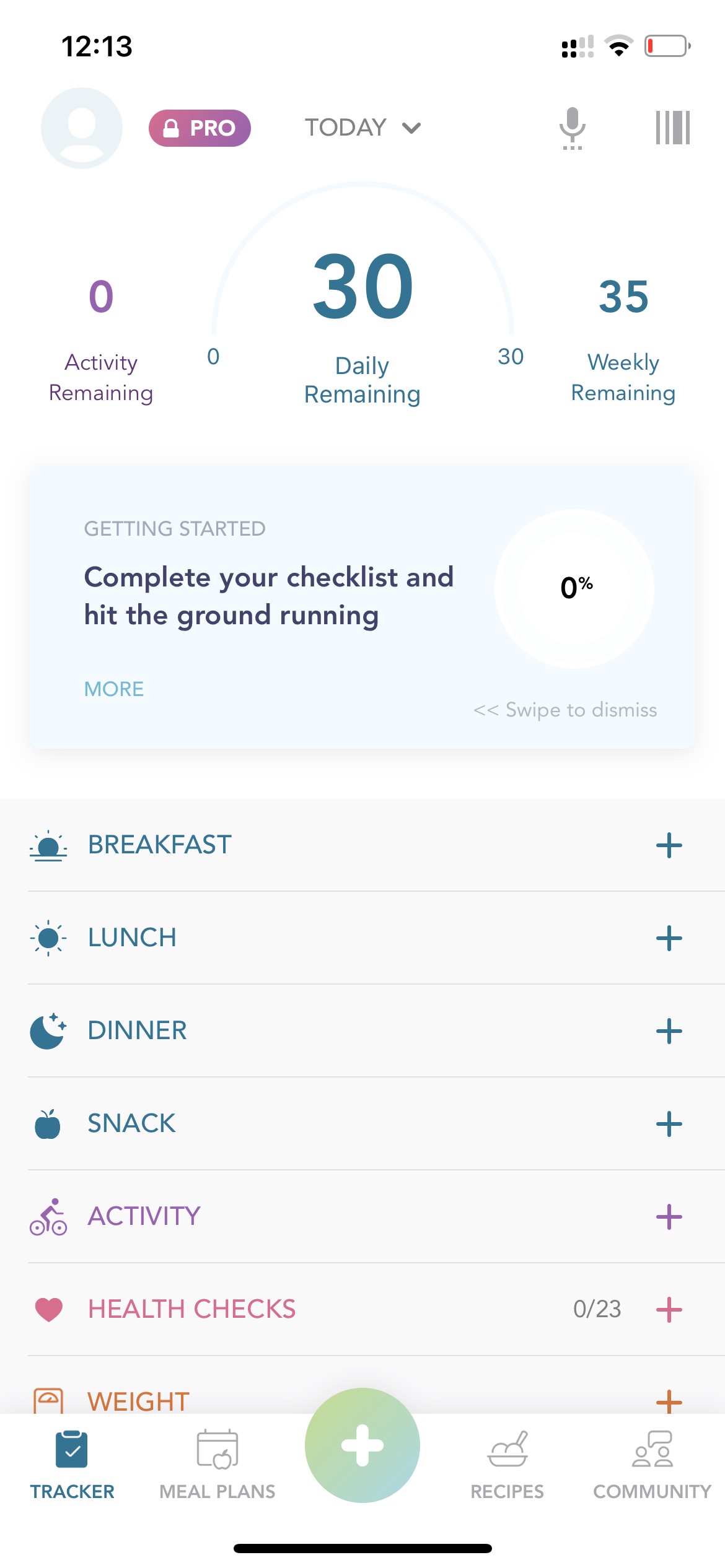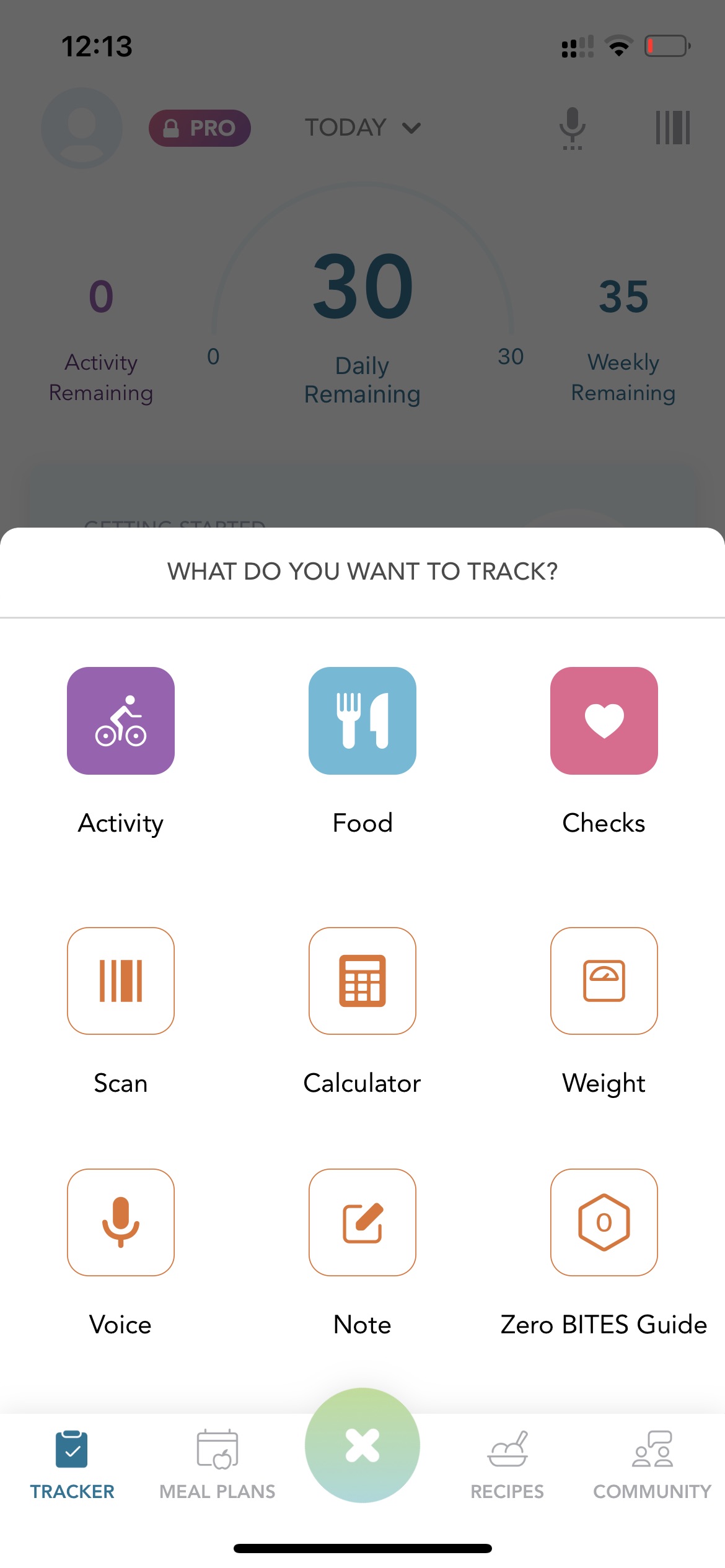 Try participating in a motivation program that involves receiving achievements and rewards. They will motivate you to continue to stick to your established plan.


8fit Workouts & Meal Planner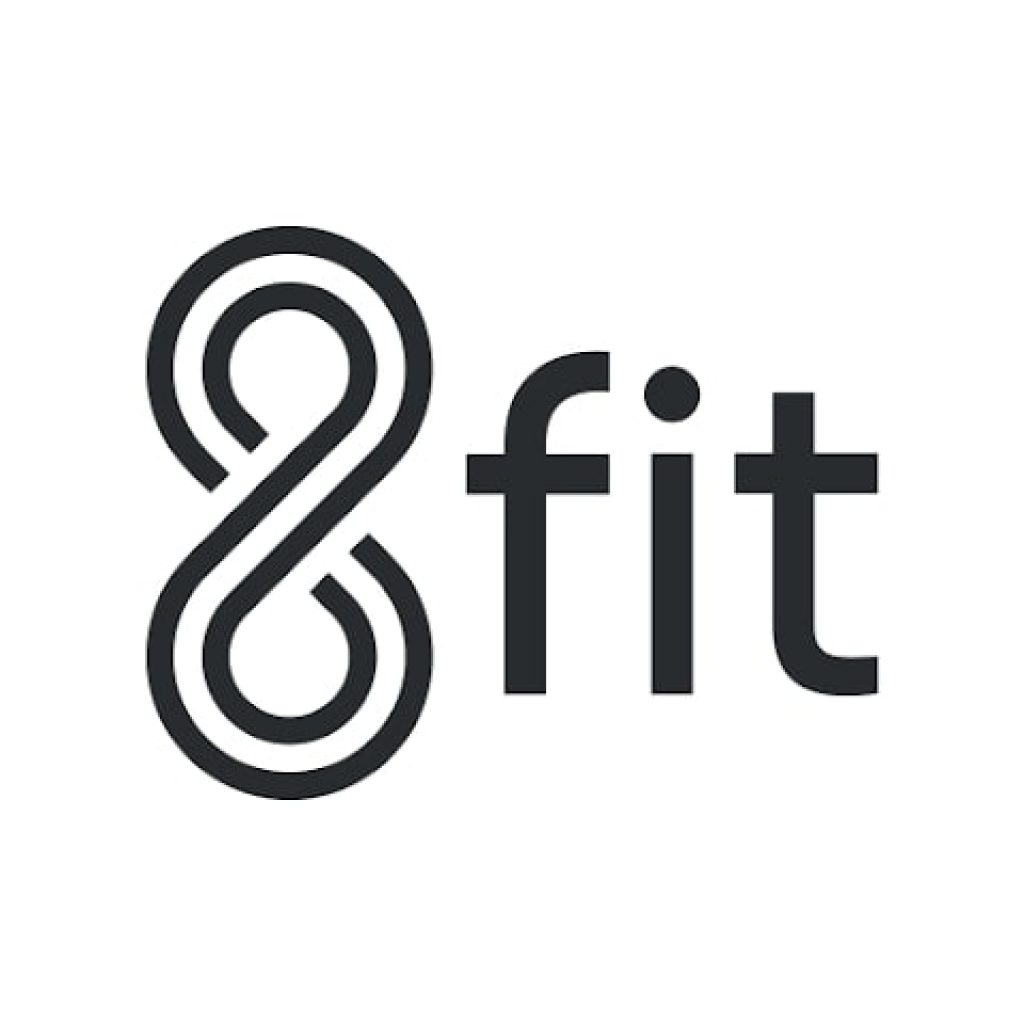 This app will not only allow you to achieve the perfect shape, but it will drastically change your diet as well as your lifestyle. You will forget about fast food by joining a unique workout program.
There are more than 300 of them, so everyone can choose the best type of exercise, including the level of complexity. You can also easily find a workout plan for yourself after passing a special test.
Based on its results, the program itself will determine an exercise plan for you based on your physical fitness. Try also the recipes suggested in the app. They all meet the norms of balanced eating.
You don't even need to calculate the nutrient balance yourself, as the service will do it all automatically after selecting a meal. Recipes are available for free, along with step-by-step instructions on how to prepare them.
Besides, you can easily make them yourself from the products you have at home. You'll also be able to add all of your activity for the day to the app, including steps you've taken throughout the day.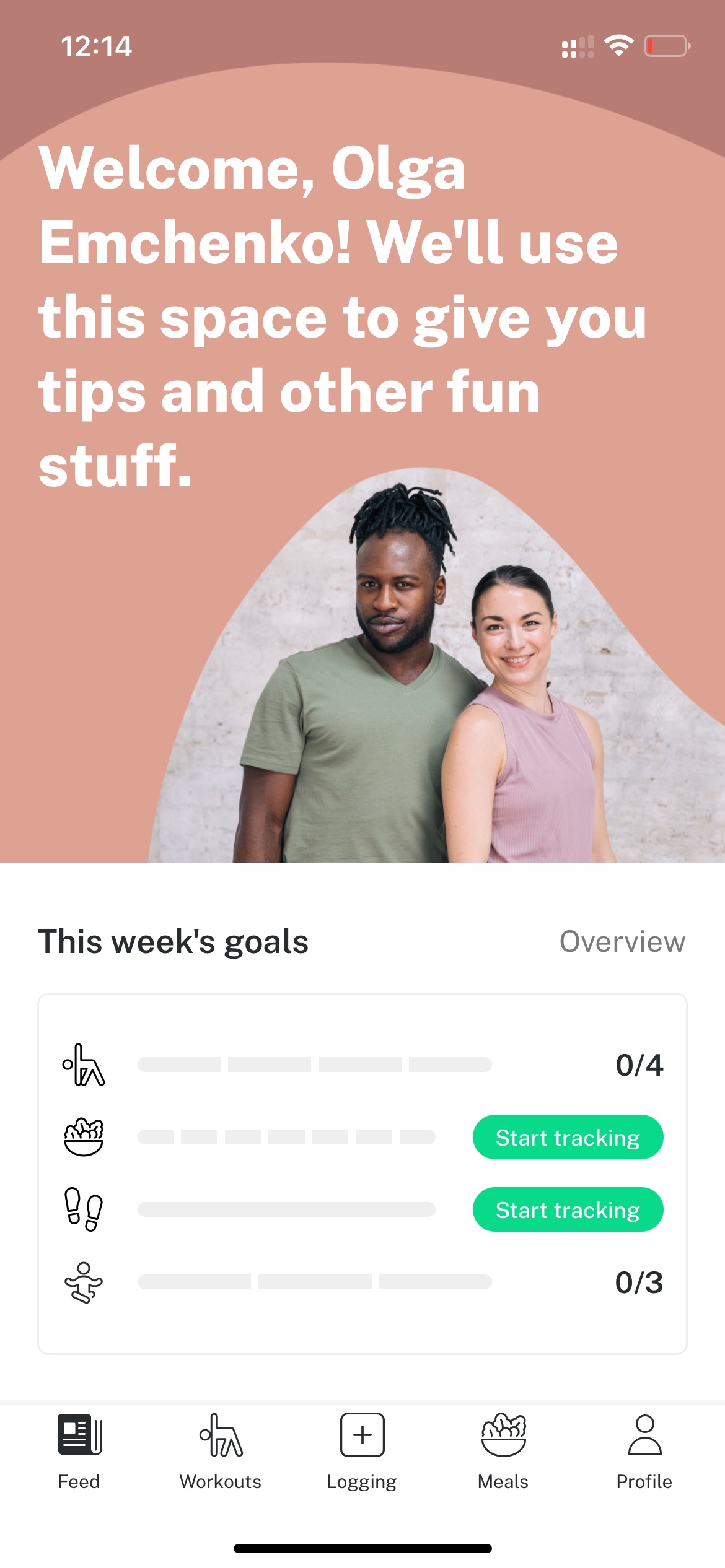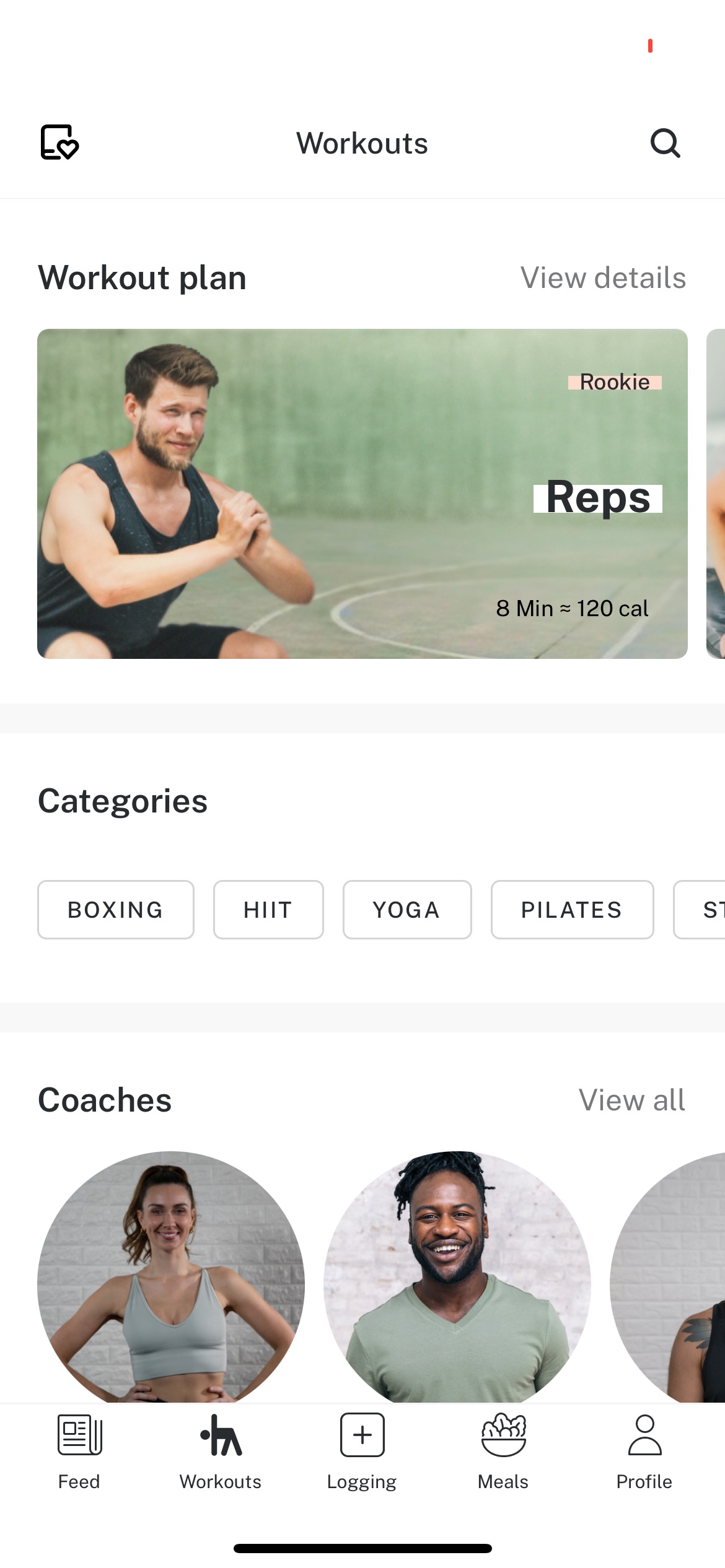 The app syncs with other programs on your smartphone, allowing you to see up-to-date information about your physical activity throughout the day. Keep track not only of your current weight, but also of your weight trends over a period of time.


Noom: Weight Loss & Health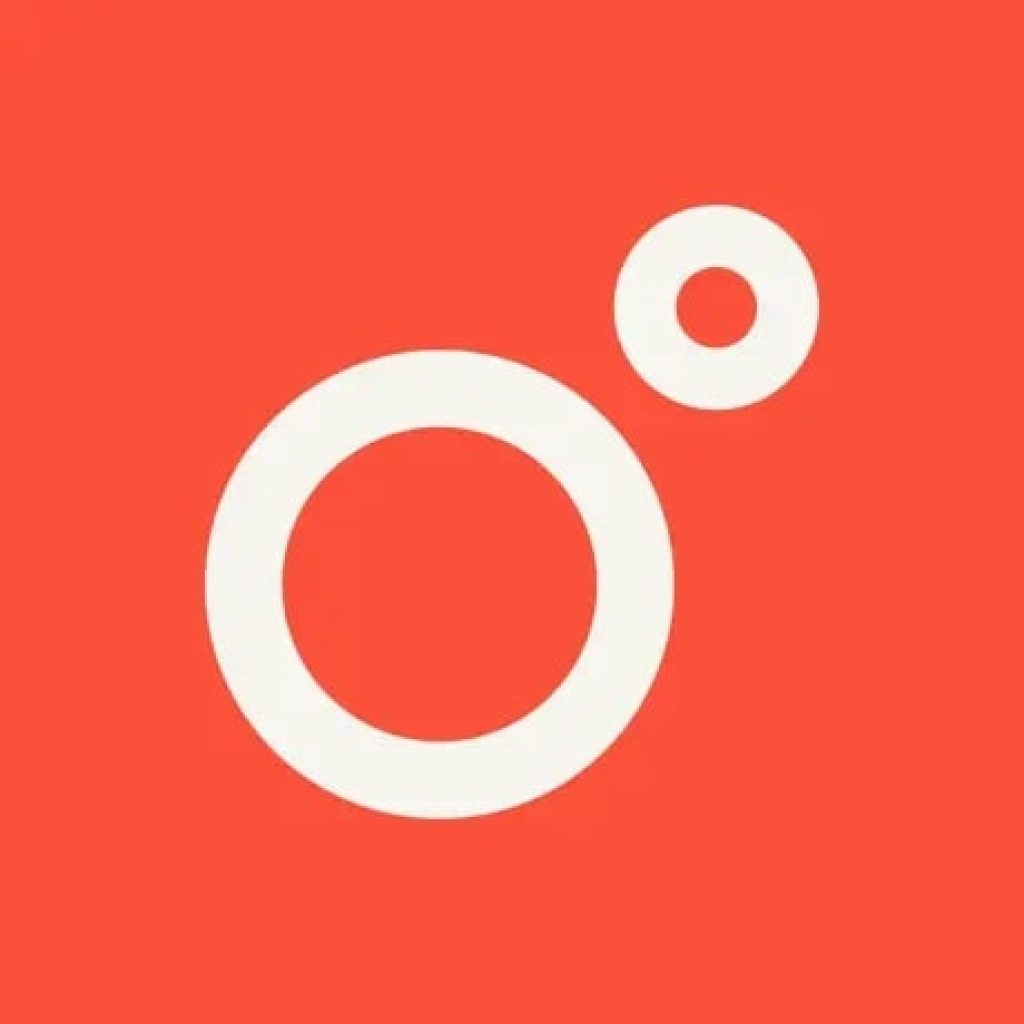 This app will allow you to find harmony with your body and soul. Now you will be able to lose weight without much effort, without exercise or dietary restrictions.
After all, you can take advantage of psychological lessons on self-acceptance, work with habits, your mindset, and so on. Each lesson is designed for a small amount of time.
You can easily establish your relationship with your body and inner state with the help of practices from coaches and other specialists, the lessons with whom are publicly available in this app.
Practice daily to be successful. You'll also be able to track your health inside the app and watch the energy value of the foods you eat throughout the day. The simple recipes offered in the app can be made by anyone, even at home, for the benefit of their health.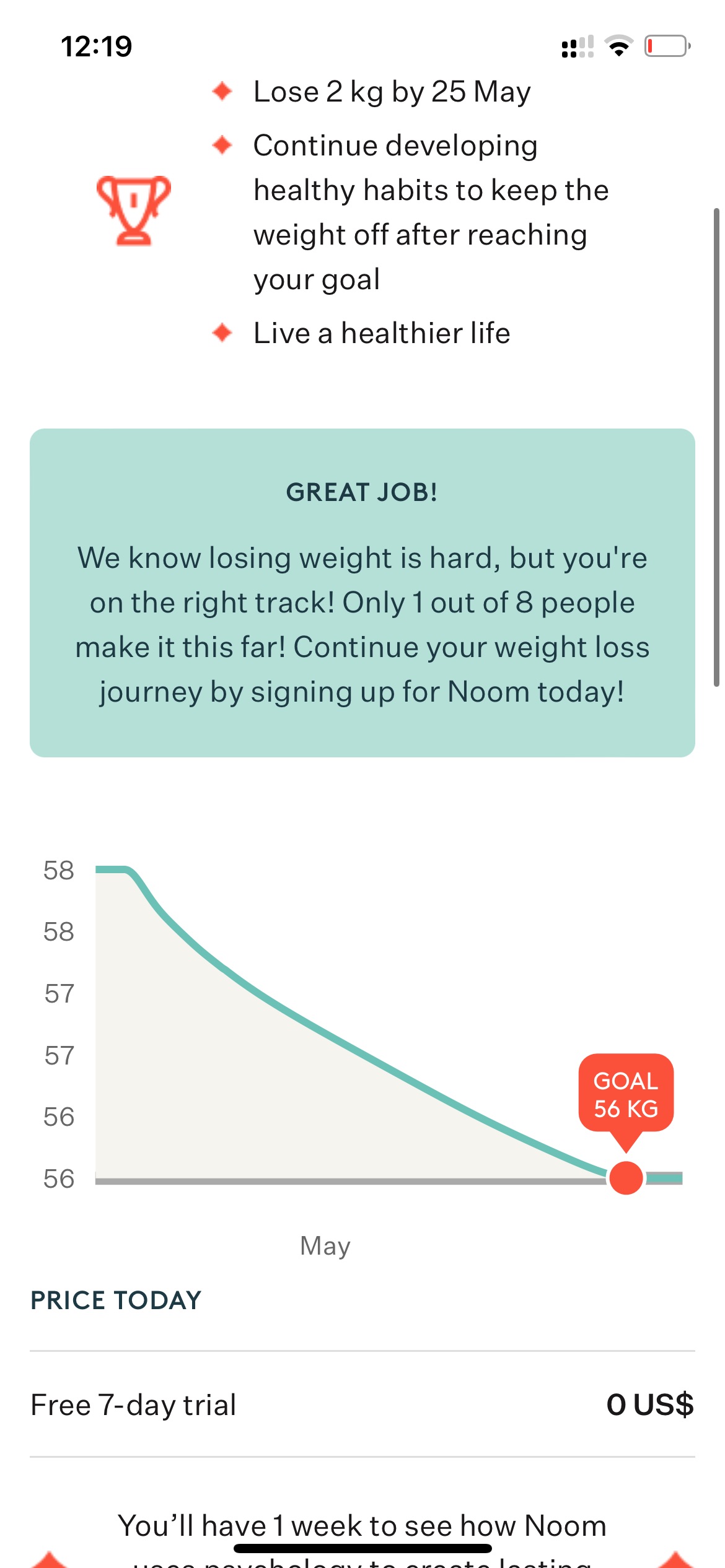 Thanks to the lessons in the app, you will be able to control your emotional state, mood and anxiety. By improving your mental health, you can fix your physical health. Furthermore, you can learn how to eat without overeating and for your own pleasure. You can also track your progress in this app.


BetterTogether: Weight Loss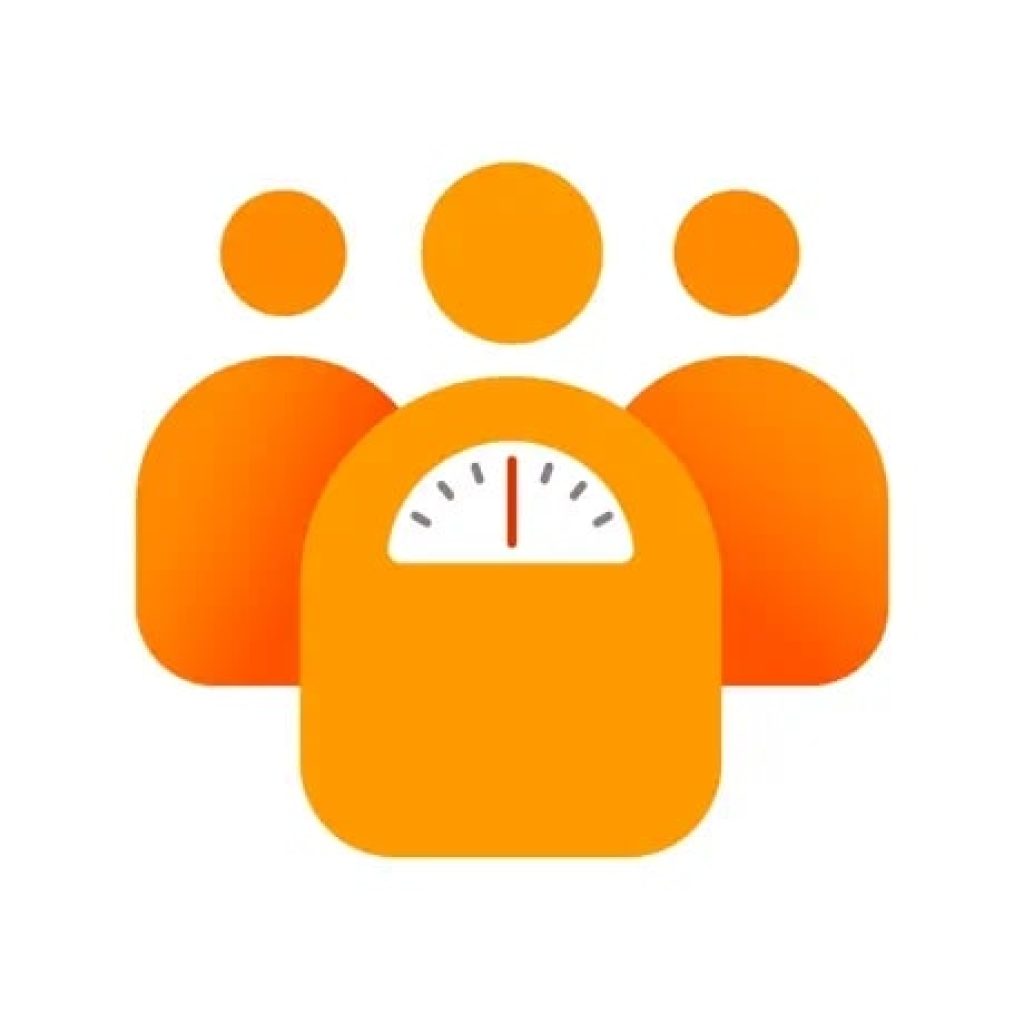 Losing weight with your family and friends is more fun and easier than doing it alone. That's why you can try this app, which will allow you to compete with other users and also lose a lot of weight.
There are trackers available in the app to track your fitness, your bench press level, your body weight, and so on. For the achievements recorded in the app, each user gets awards and thus forms a rating.
The ranking winners are displayed at the beginning, so you may well be competing with everyone for the top spot. Watch your fluid intake, because your body condition also depends on it.
Set reminders for drinking a glass of water, exercising, jogging, and other activities. You'll be able to track your progress on a graph, so add new data regularly to see accurate results. Also, communicate with other users and share your progress.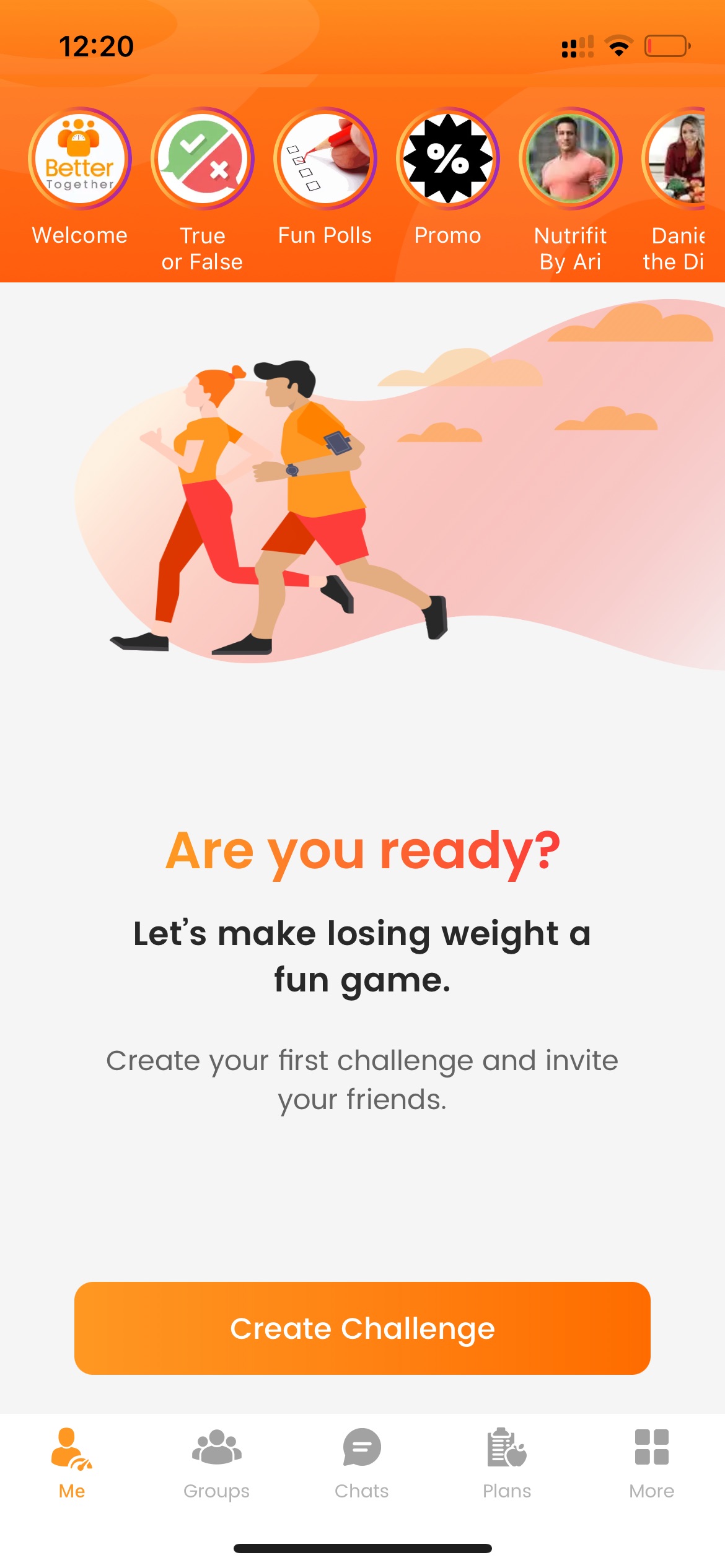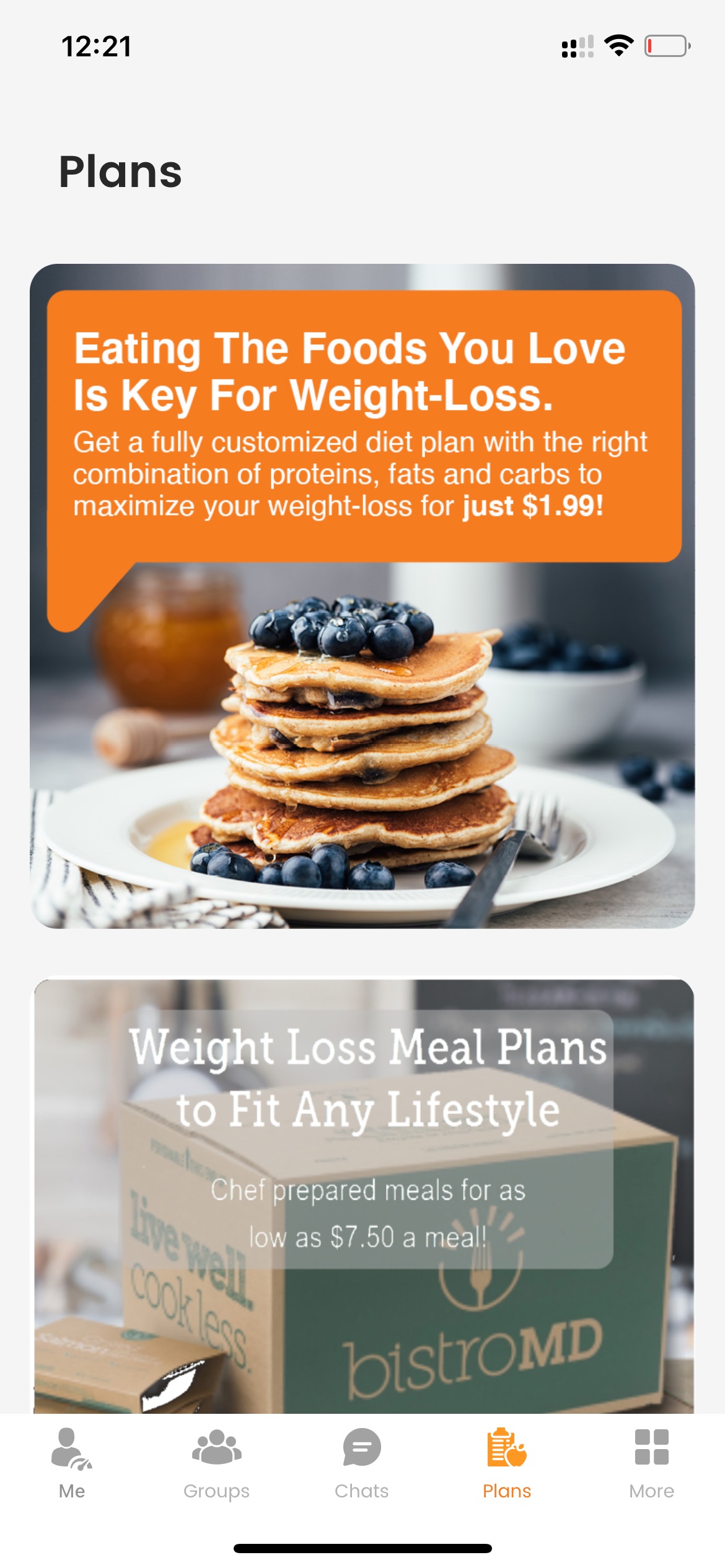 You can watch how many calories you consume to get the best results from your weight loss. See your awards and achievements so you don't disappear from the overall rankings.


Weight Loss Hypnosis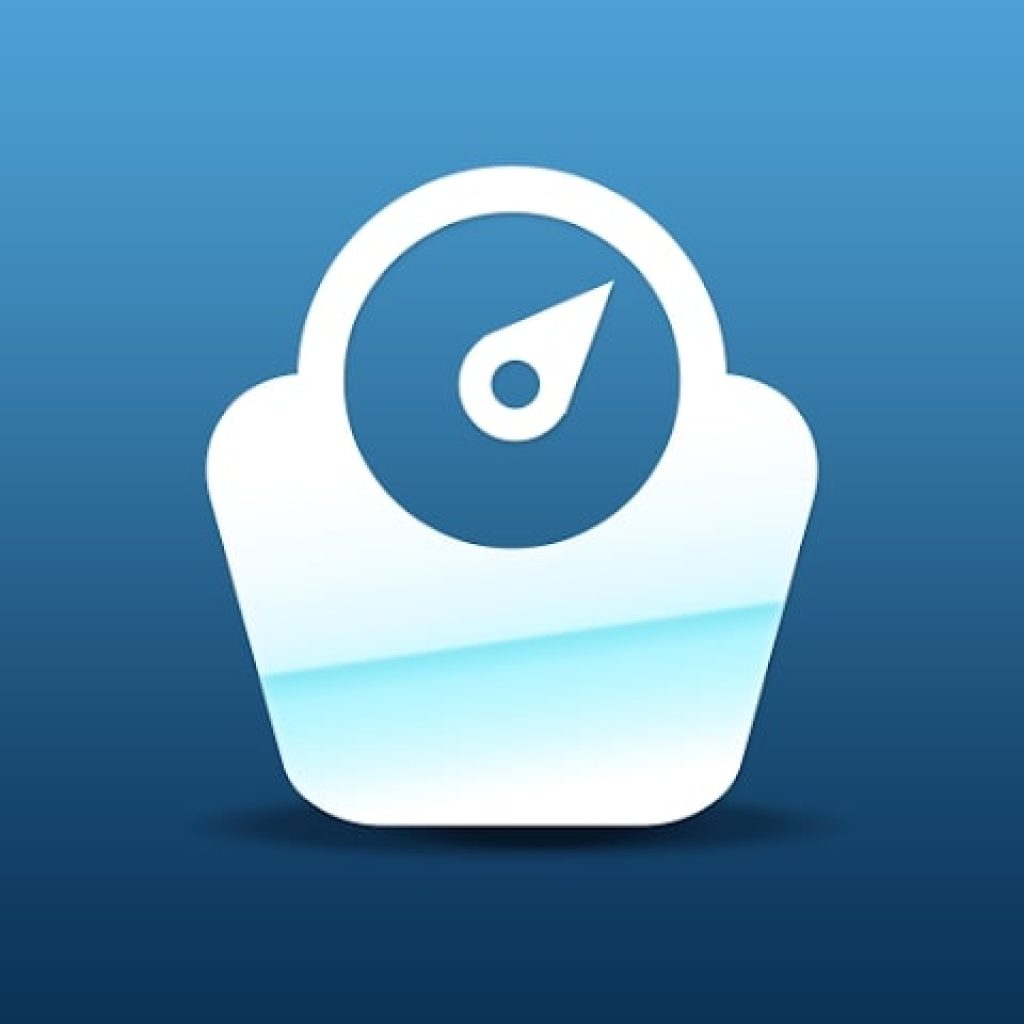 If you haven't yet tried losing weight with hypnosis, then you can do so with this app. There are various hypnotic sessions collected here that promote weight loss and health maintenance.
You will be able to listen to any recordings added to the app absolutely free of charge. You can also buy extra features.
The purchase will be a one-time, but once you make it, you can use the recording an unlimited number of times. Over 6,000,000 million motivational recordings help people find balance in their body, physical and mental state.
Quality sound and the ability to pause the recording allow you to listen to the moments again or record them as a memory. You can also choose the categories of recordings you want, and there are more than 5 in the app.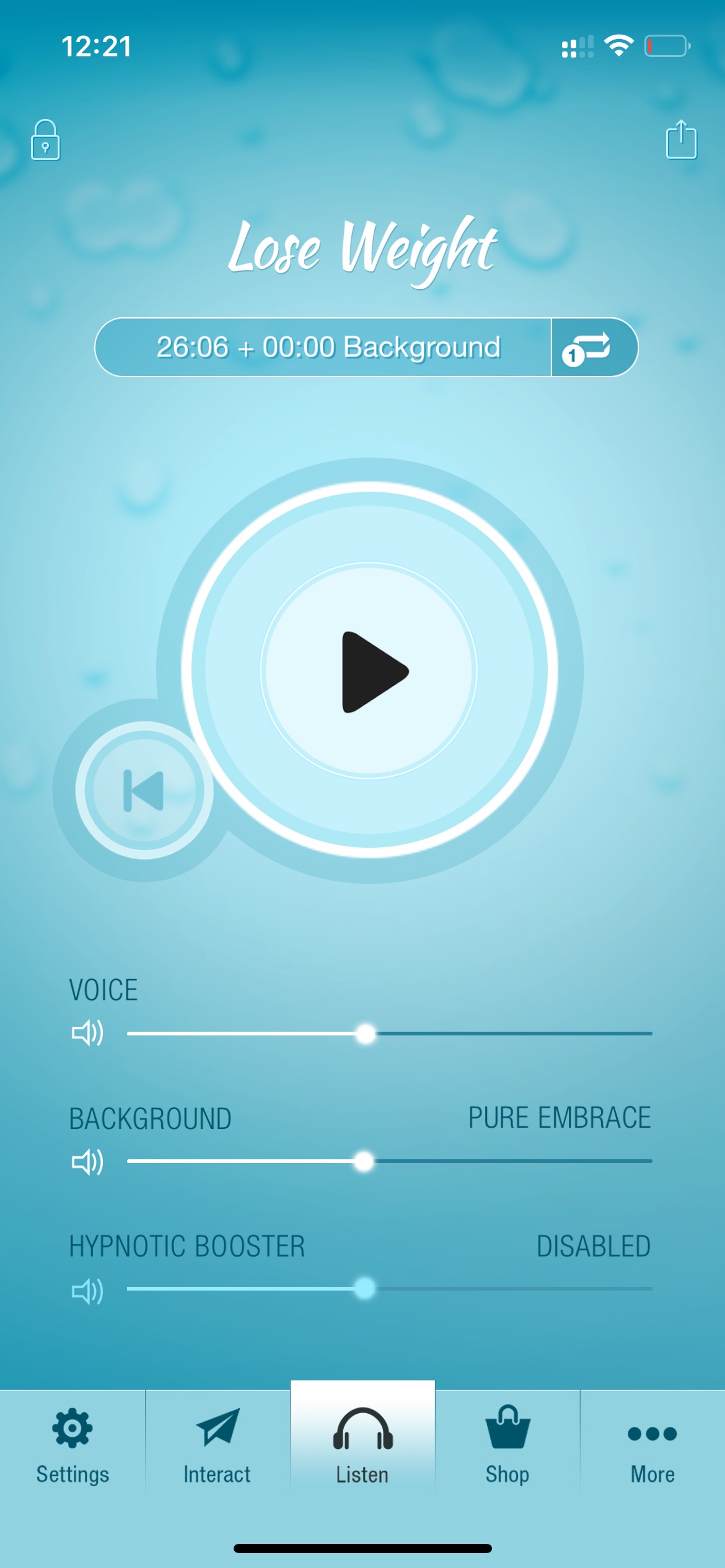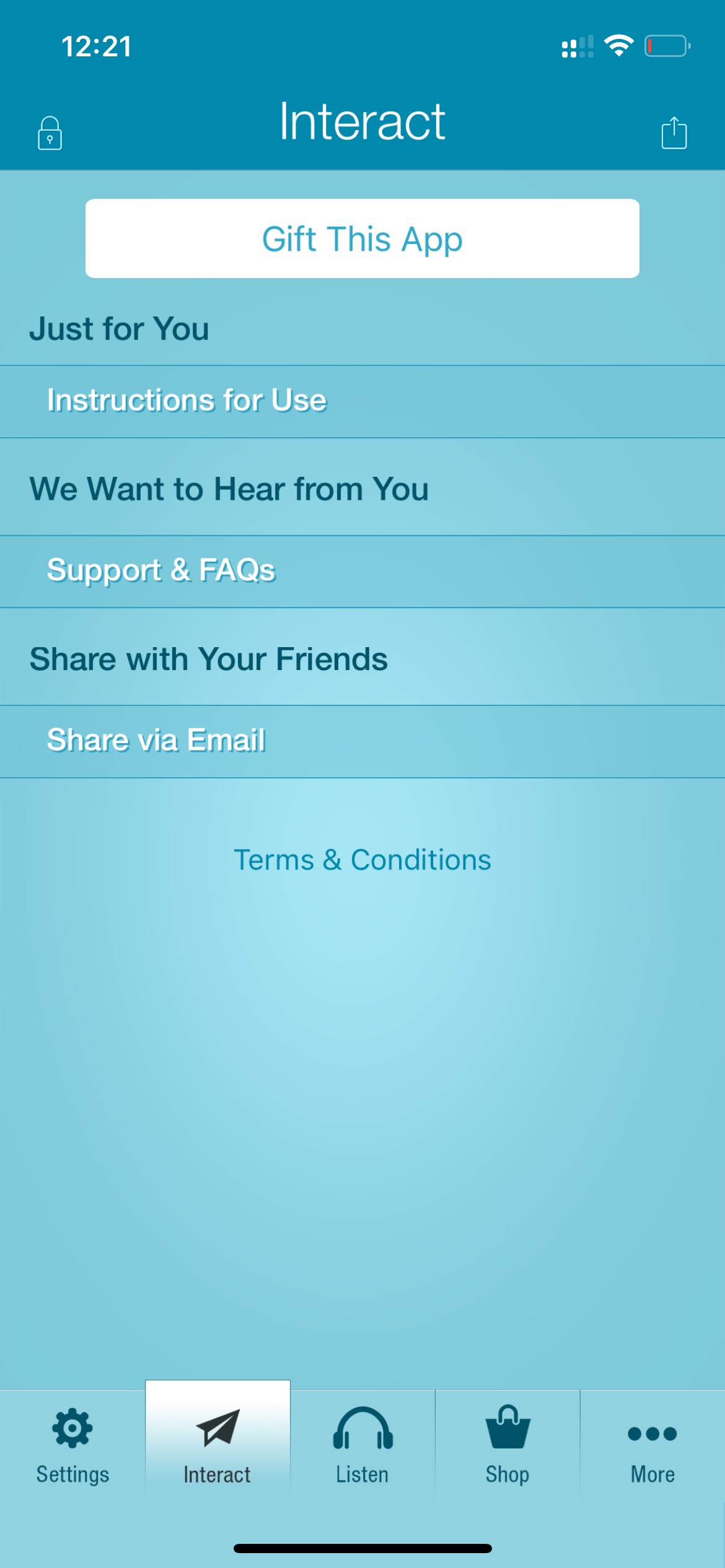 Customize the app according to your desires and your own preferences. Set the volume, duration, and other settings. You can also chat with other people or contact support for help. You can also listen to soothing sounds in the app that make you feel relaxed and satisfied once you turn them on.


You may also like: 9 Best Walking Challenge Apps for Android & iOS
Omo: Healthy Weight Loss App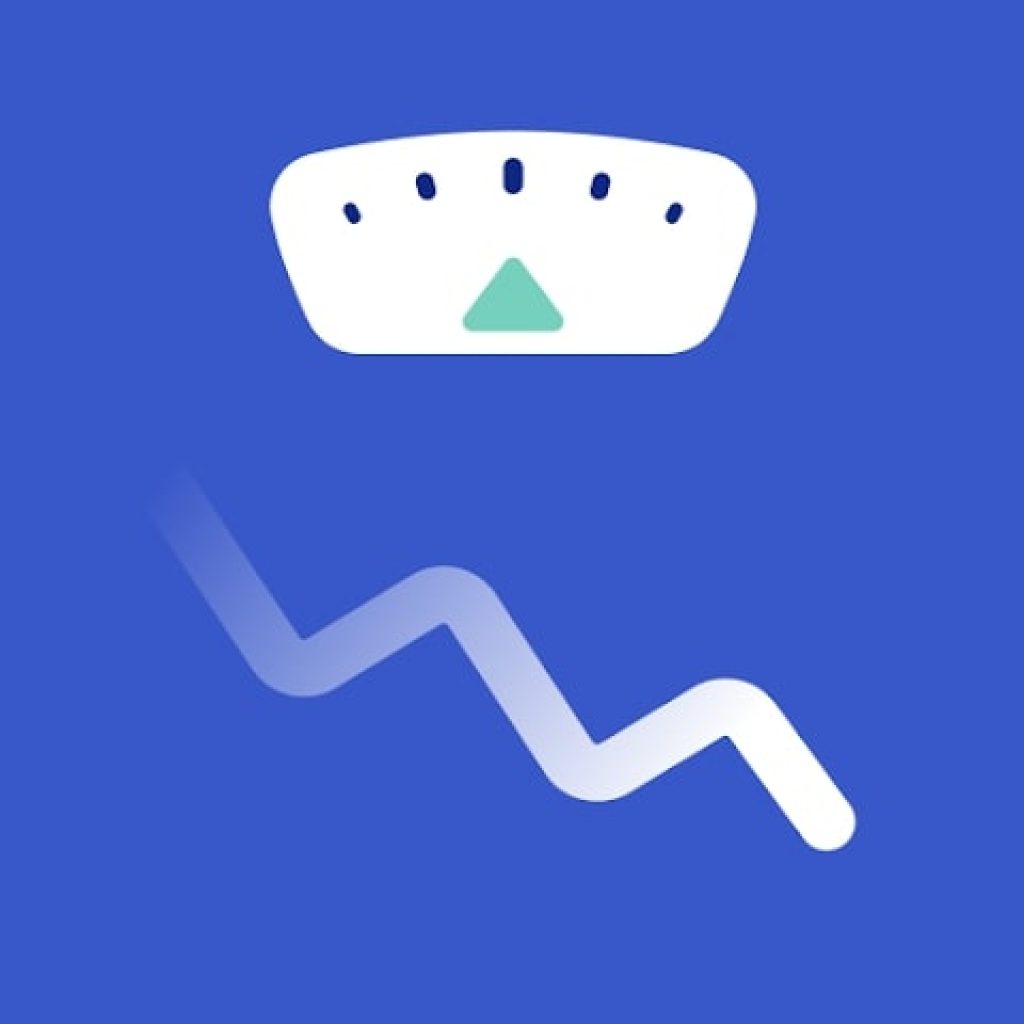 This app is a whole weight loss package that allows you to set yourself up for progress not only physically, but mentally as well.
Here you will be able to take advantage of different weight loss programs, including calorie deficit. In it, you will be able to control the foods you consume and the balance of nutrients in them.
There are also motivational notes and articles in the app for you to find the motivation to lose weight. In addition to these motivational entries, you will find useful texts on weight loss, exercise, and other topics.
You can also add all the foods from your diet by searching for the name or scanning the code in the app. That way, you'll be able to gather information about the energy content of your entire diet.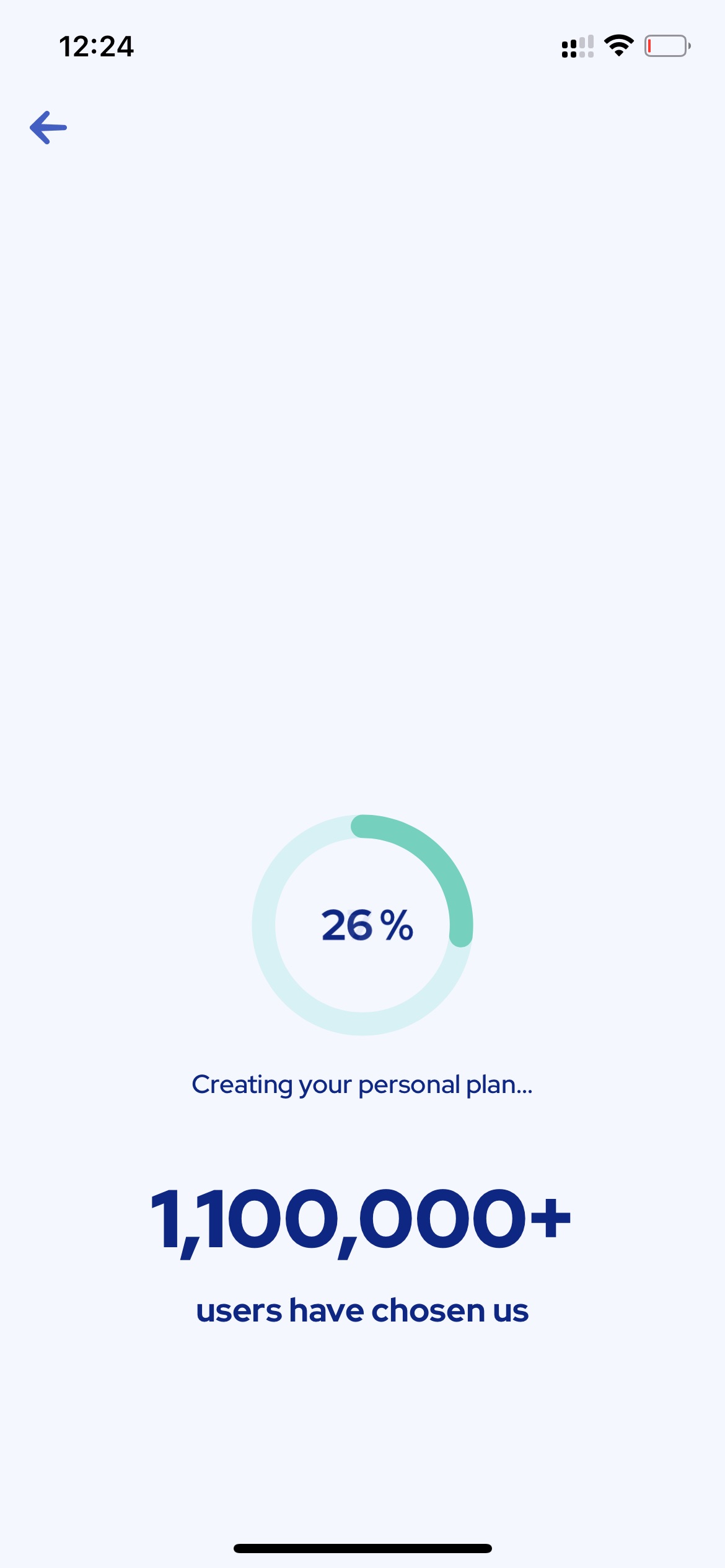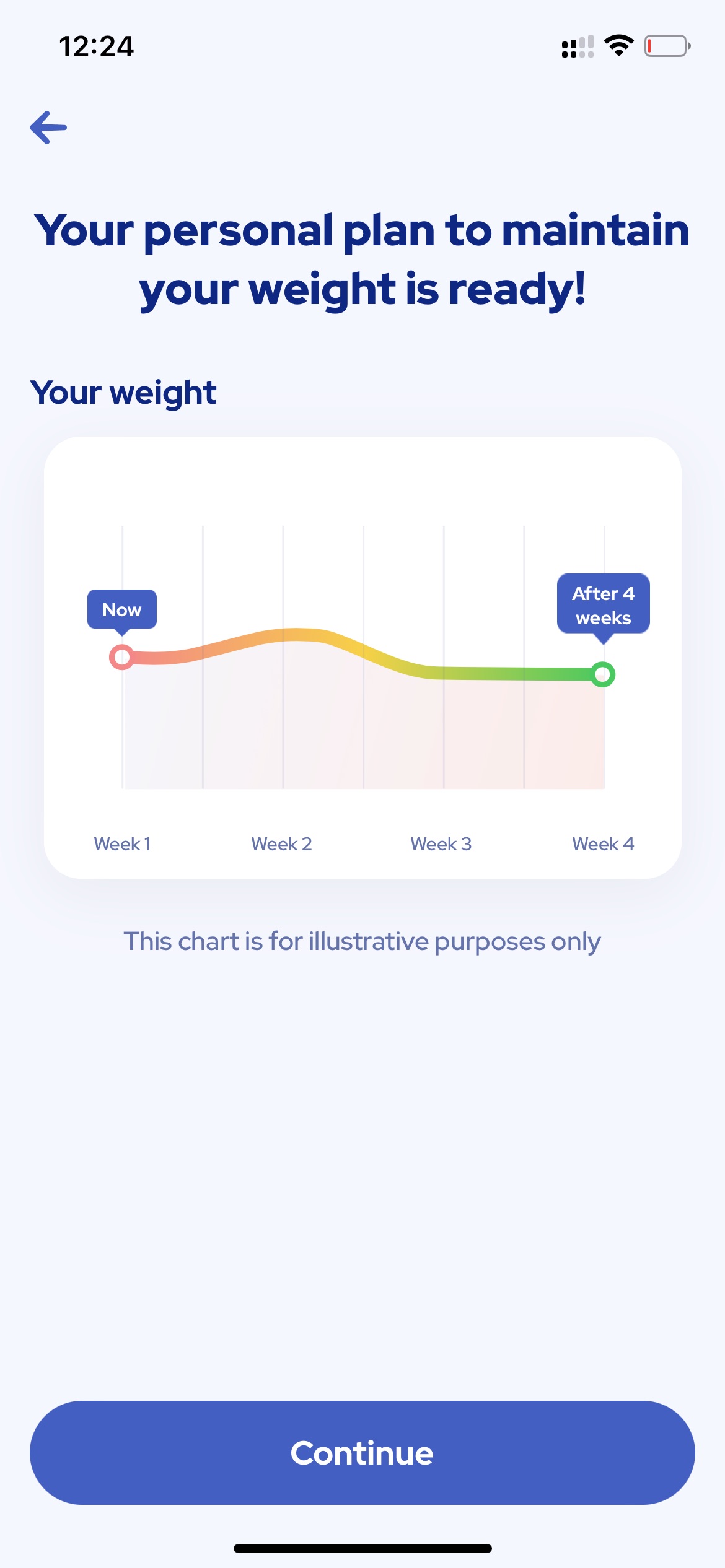 Try for yourself trackers that will help you monitor your water intake, exercise, and other physical activities. A timer will be triggered as time passes, even when you're offline. Also, it will allow you to consume water, food, and exercise on time. That way you can easily make the progress you want.