Do you go to school? Or maybe you finished it a long time ago? A little question how was Chemistry when you studied it last time? Well, according to the statistics, more than 50% of students have problems with the Chemistry class at school.
But did you actually know that there is a fin and exciting way to improve your knowledge of organic chemistry? Today we are presenting you with one of the best apps on the market to learn organic chemistry – Functional Groups – and this is a quiz.
Studying is cool but it's not that effective if you don't take any breaks. When you want to relax in between your studies – check out the best websites to watch cartoons.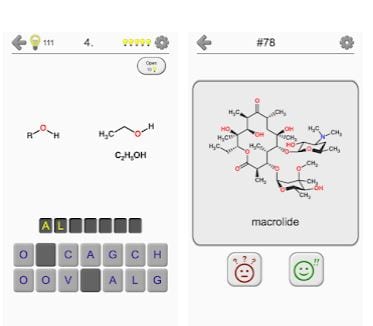 The app is super simple in usage. As you download it and open the app you don't need to create an account – you can start utilizing it right away. You get to the main page where you can observe all the functional groups. There are complex groups, simple groups, all the groups, and natural chain reactions.
If you're a chemistry professor you can start filming short vids for TikTok – this is the hot trend at the moment. Find out how to gain more followers using these apps.
You can start with the simple ones. As you go to that section, you are able to choose the kind of test that you want to take. It is important to note here that the diversity of quizzes is more than decent – you can choose the multiple choice quiz, the easy level, quiz about the specific kind of chains, time quiz, difficult level quiz, flashcards, and tables.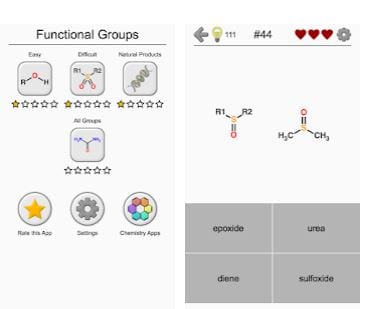 While doing the quiz you will notice that it even has the background sounds which is a nice addition to the app. You are allowed to make 3 mistakes in each quiz. If you fail, you will have to start over each time. In the upper part of the screen, you can also see the image of bulbs – they display the number of hints that you can use during the test.
You can also find lots of useful videos about chemistry on YouTube. For example, you can listen to them as podcasts, with the help of the software that allows playing those videos in the background.
Also, on the main menu, there is a special section where you can explore other apps about chemistry by this developer. Together they compile good training for anyone who wants to improve their knowledge of this subject. Anyway, even if you're not that interested in Chemistry you should try this app – you will see it's a lot of fun!