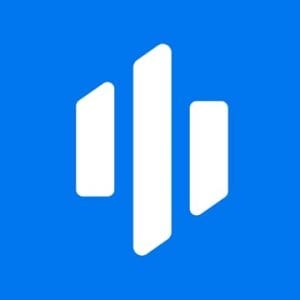 Invstr is an application for those who want to learn how to invest and properly study financial markets in a fascinating way. Here you will learn about new opportunities and resources in the financial sphere.
Sign up at
The first time you launch the application, you can register. The registration is simple enough and requires minimal information from you. You can choose between studying investments and trading through the Fantasy League. There is also your own academy, where you can play themed games.
Real investments
Make a real investment through the brokerage platform of the DriveWealth application. To do this, you need to register on this platform and pass the procedures KYC (Know Your Client) and AML (Anti Money Laundering). You can invest in US equities, buy partial or full-shares in securities. For non-US citizens, you will need to complete the W-8BEN tax form.
Invstr Academy
Invstr Academy can help you improve your investment and financial literacy. It covers over 2000 instruments worldwide. This includes crypto-currencies, stocks, bonds, and commodities. The Academy was created by financial experts using simple language so that all the nuances can be understood by every user.
Invstr Fantasy Finance game
In this application, you will be able to play "fantasy league" games with other program participants. You have to choose campaigns, build your investment portfolio, raise your rating, and win prizes. If you take a place in the top 10 of the monthly game, you will have a chance to win a prize.
For example, cash vouchers for making real transactions through the brokerage platform Invstr. You can also create your own private leagues. Invite your colleagues and friends to compete in the application of your skills.
Currency
You can trade with any currency in Invstr. But it is important to remember that the app converts the value of your transactions into US dollars based on the latest exchange rate. This is because it is easier to track your profits and losses in one currency.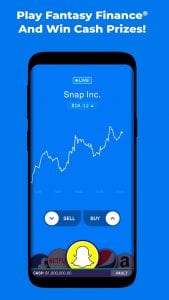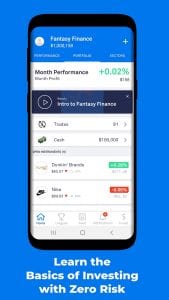 Invstr is a free application that offers basic functions for investment education. You can also buy a premium service that includes extra features. Here you can learn about investments through your Academy and make real transactions. This feature distinguishes this app from many trading platforms in the market.
You may also like: 9 Best currency converter apps for Android & iOS