Every game player must know a legendary game that is called "7 days to die".  It is considered to be one of the best games combining a shooter with horror at the same time.
For those, who have never had the least notion about this game, we are going to tell you about it in a nutshell. The setting of "7 days to die" is quite standard for such kind of games: you are in a post-apocalyptic world with no means of subsistence.
You may also like: 21 Best Zombie game apps for Android & iOS
Your aims are to find supplies, create weapons, build a shelter while there are hundreds of zombies walking around and searching for you in order to kill.  Your main task is to survive.
At the moment this game has many analogs which also worth being popular worldwide just like "7 days to die". Now we would like to tell you about some of these games, which are all available on Google Play.
Day R Survival – Apocalypse, Lone Survivor and RPG
The action begins in 1985 in the USSR. The country has collapsed because of a nuclear war. Your task is to go to the other side of the USSR (which is a very vast country) in order to save your family.
But that's not the half of the story. Besides the highest radiation level, there are countless pandemic diseases and zombies around you. So it will be very hard to survive.
It must be noticed, that the game is very realistic. While playing, there will be a changing of seasons; additionally, the developers have created for you more than 2700 cities and towns to explore.
What about your daily tasks, it will be hunting, crafting items, finding food and cleaning toxic water. Of course, for succeeding in your efforts you have to be competent. Nevertheless, your skills will develop and with time it will become easier for you to survive.
One more distinguishing feature of this game is Online mode. There it is available to chat, cooperate and exchange items with other players. But be careful, they can kill you for food or equipment at any moment.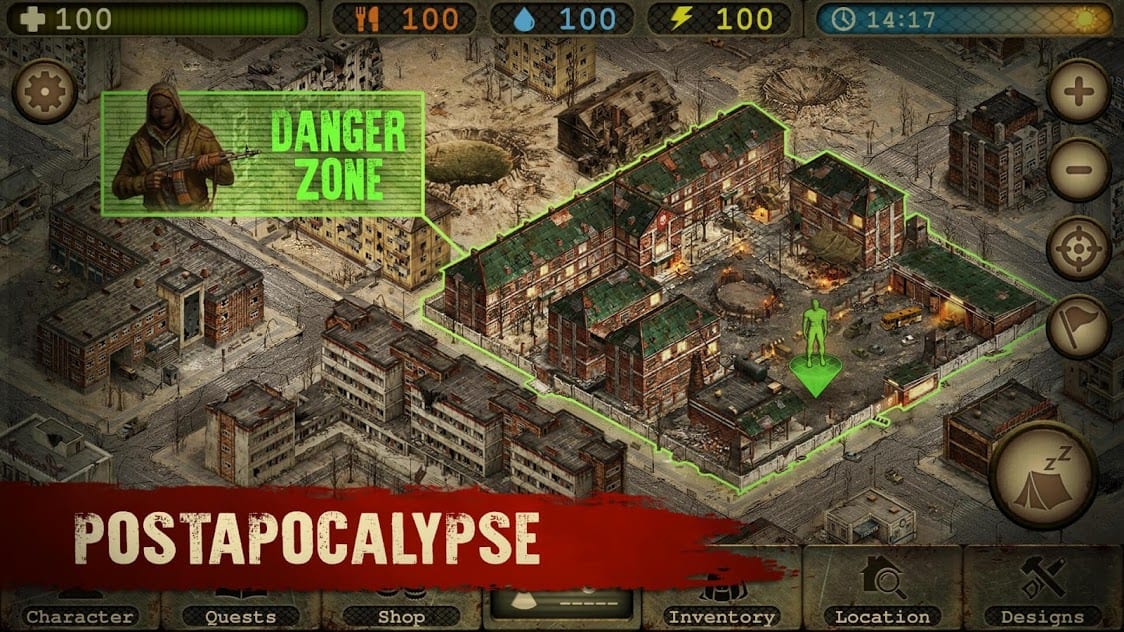 You may also like: 11 Best War Defense Games for Android & iOS
CKZ ORIGINS
It is one more awesome but very challenging game. In this bloody game, you have to step into the role of Evelyn and carry out various missions. Apart from this, your main task is killing zombies.
Weapons are the main distinguishing feature of this game. They will definitely compel everyone's attention. Starting weapons are very nice, but other ones, which are available for purchase, will hit even the most fastidious person's taste.
High-quality 3D graphics and easy control will make your gaming process much more amazing. And finally, this game is really fun. Download it and make yourself sure.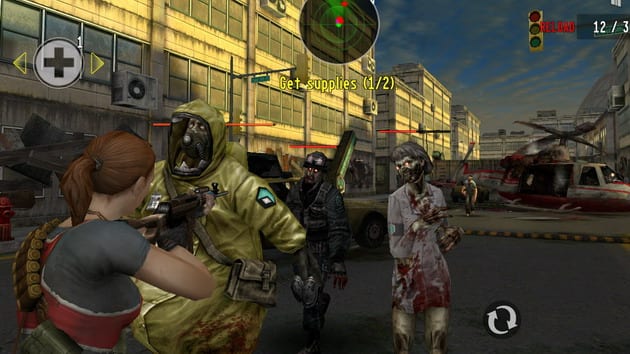 Occupation 2.5
The road to survival will be hard in this never-ending game! By saying this we mean hundreds of zombies, mutants, and monsters that have been invaded the Earth because of a scientists' mistake. In the role of one of the residents of a village, you have to cope with all the difficulties around and survive.
You will be excited by the first and third-person gaming processes. To make the game look more realistic, the developers created a special gaming mode. You will get complete freedom of action while playing in 3D virtual space. Also, as most players say, this game's updates are much more incredible every time.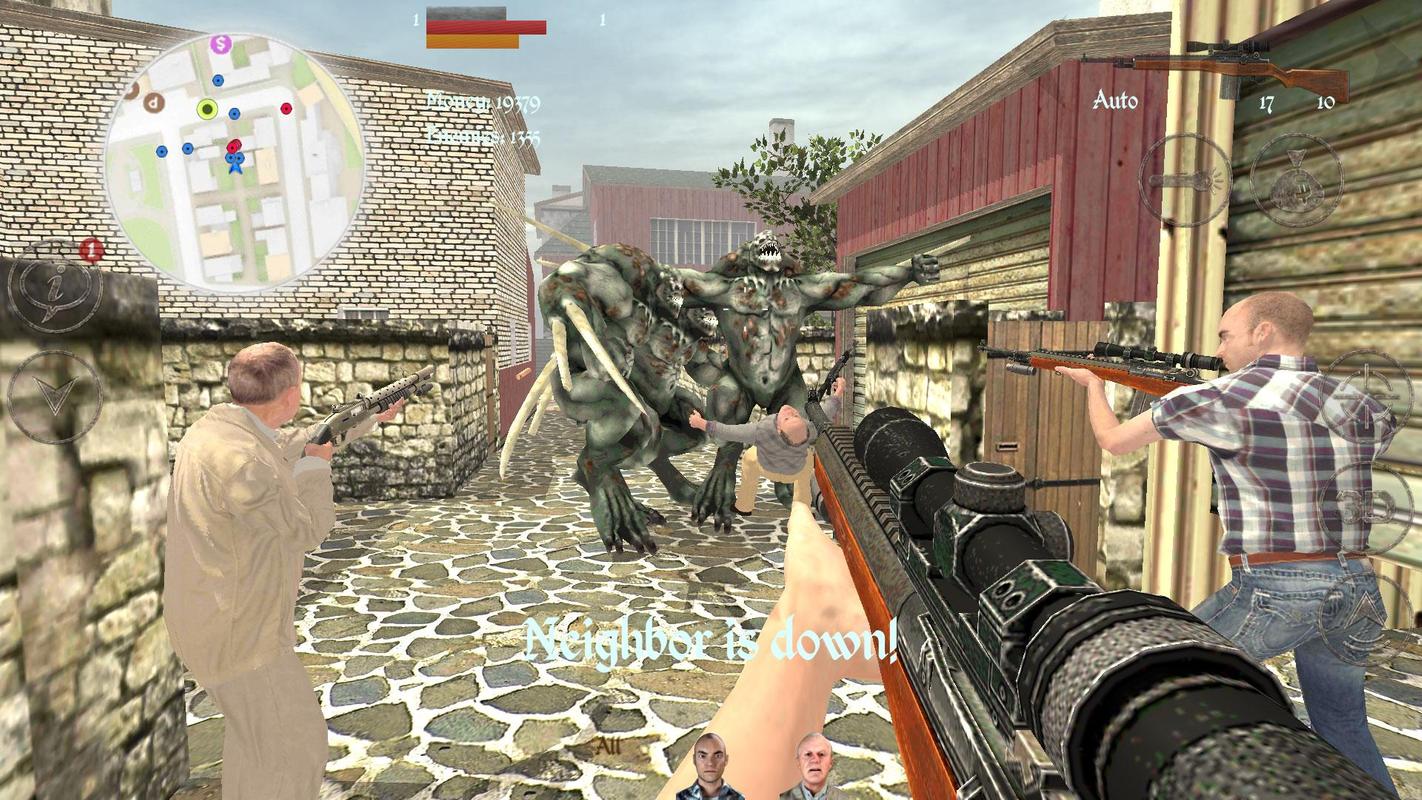 DEAD TRIGGER 2
All fans of "7 days to die" will like this game as well. The world's population is suffering from an unknown mortal disease. Here you will be a zombie shooter, at the same time being a member of Global Resistance against these undead monsters.
Choose your killing machine among dozens of weapons and start a world-saving mission together with your teammates. There are 33 different arena battlefields and more than 600 gameplay war scenarios available for you. This feature will make each your game session unique. It remains just to start your shooter adventure!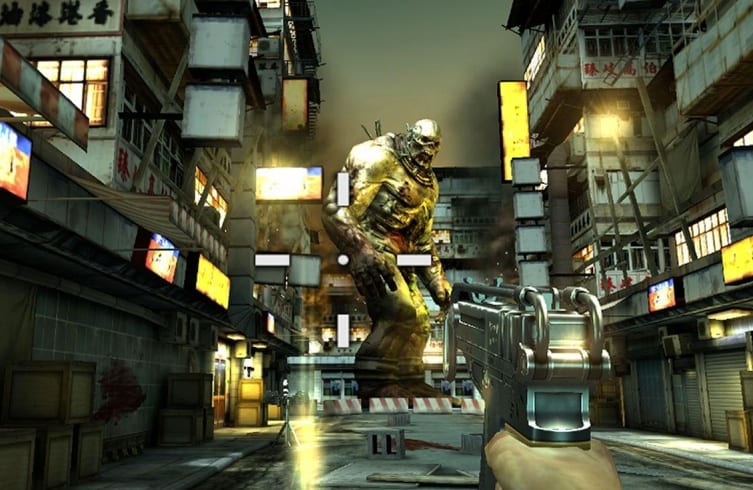 This War of Mine
The dark, creepy, and foggy atmosphere of the paralyzing horror… It is most likely that you are one of the only groups of the last people alive on the planet. Your mission is simple – to survive in the middle of all this hell going to around you. You experience the lack of food, no medical help, and constant danger from snipers and hostile scavengers.
During the daytime, you have to stay with your group and help the community to survive in the apocalyptic world. During the night time, you sneak out to the new dangerous locations to find new tools, medicine, food, and other vital things for the community.
Make life-and-death decisions driven by your conscience. Try to protect everybody from your shelter or sacrifice some of them for longer-term survival.
You have to think strategically and make difficult decisions – just like in the cruel wartime world. The overall graphics and the plot of the game are amazing and it will keep you entertained for many hours of the game.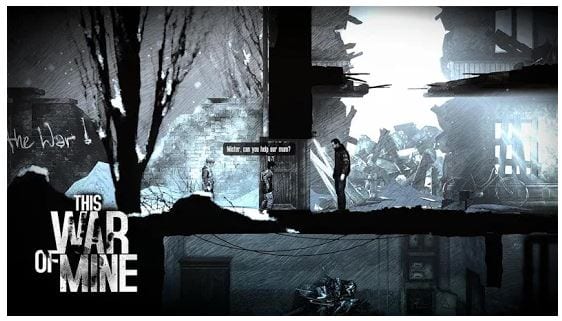 Overkill the Dead: Survival
It is one more breathtaking game similar to "7 days to die". In Overkill the Dead: Survival your aim is to remain alive until the assistance comes. That sounds not bad if you wouldn't be surrounded by walking dead zombies. So your task is to kill them and at the same time learn new skills.
The thing that you will really like in this game is absolute freedom of choice. Choose any game mode, any type of zombie, any weapon, any scene for playing.
Moreover, one of the advantages of this game is that here you can play it with your friends. You are able to form groups in order to resist zombies together. But keep in mind that friends can become betrayers and kill you as well. There will remain only one survivor.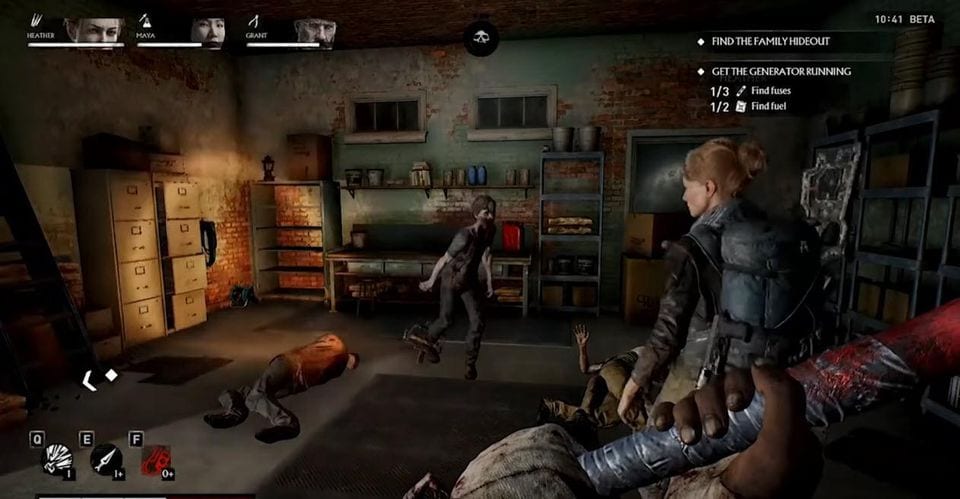 You may also like: 10 Best virus simulation game apps for Android & iOS
Don't Starve
For those who are tired of the classical 3D realistic graphics of the survival games and more or less similar stories, there is a curious option to go for.
Don't Starve is a survival game, but less typical one for this genre – here you are playing for a character named Wilson, an intrepid Gentleman Scientist who has been trapped and transported to a mysterious wilderness world. Now you have to explore all the hostile environments that you got into and try not to die.
Another global mission that you have to complete during the game is to make your way back home. It won't be easy with all those obstacles coming your way – these strange creatures, dangers, and surprises. The game is insanely popular on Google Play and you should try it out.
State of Survival
It is one more survival game with elements of strategy. Here you have a chance to become a winner in a plague war. Your main task is to build a settlement in order to save all the rest survivors. But there can always be an enemy among them, so be careful.
At the same time, you have to control the disease that is gradually mutating. You should learn as much as it is possible in order to keep your settlers healthy.
And of course, one of your tasks is fighting against zombies. Bloody scenes, cruel battles and many other parts of the scenario will make your gaming process unforgettable.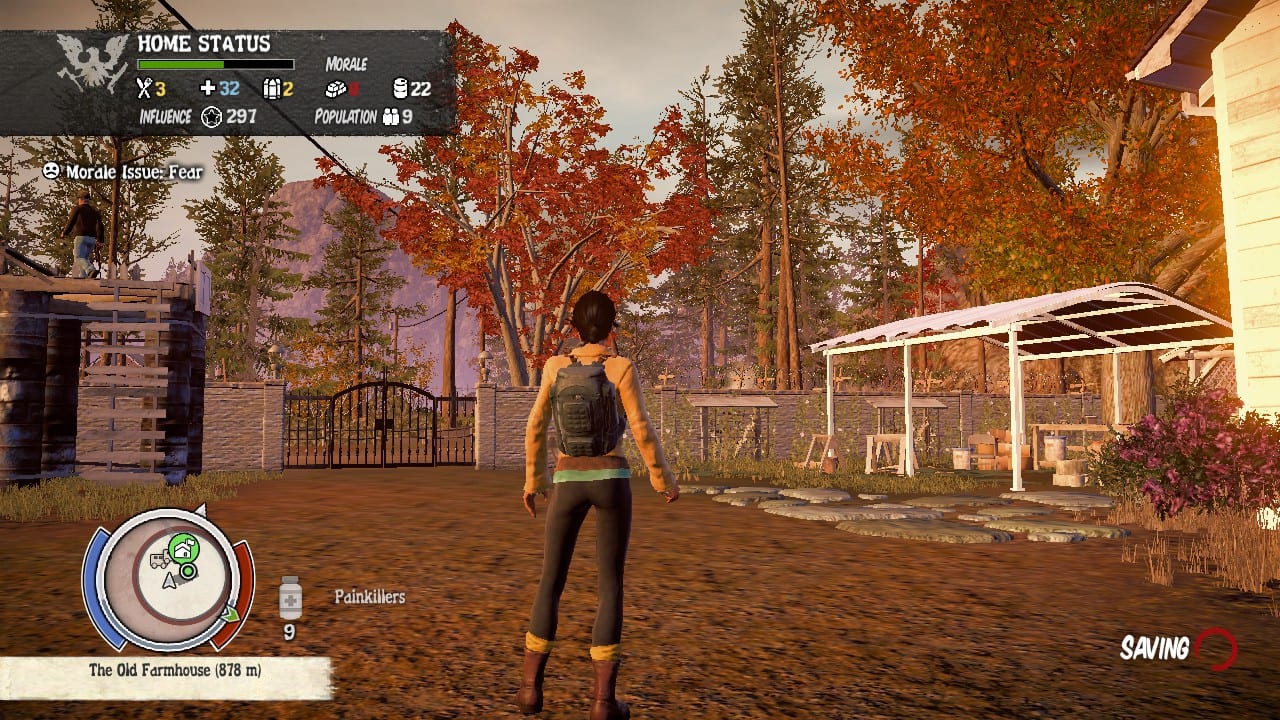 Radiation Island
If you are a little bit tired of zombie world games you can play the game where the main action is happening in the world of… radiation! Also, the fans of stories about the beast named Siren Head will appreciate this game since the monsters that you will find here are extremely similar to that create from the famous horror story.
And by the way, this game is an open world which means it never ends. You can use whatever tools to survive and use all the ways to stay alive. According to the story, you are the part of the Philadelphia experiment and you have become stranded in a parallel, alternate reality. Figure out the way how to deal with it.
You will have to hunt wild animals, kill monsters, learn how to camouflage, find hidden treasures, and many other captivating activities. The high-end graphics of this game are worth the special appraisal.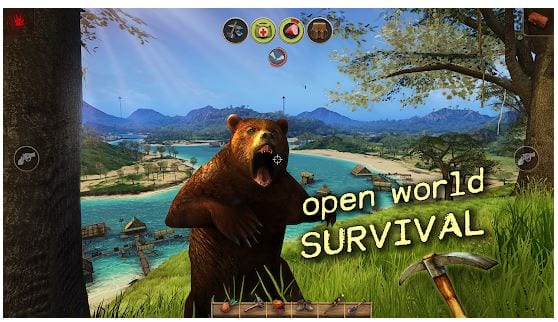 Check also: 10 Best multiplayer horror games for Android & iOS
Dead Age
Even though zombie games might become a cheesy phenomenon in our time, you can refresh this experience by getting a game like this with the top-level graphics and animations. If you have a device, powerful enough, then you can install this game and enjoy its PC-like quality of gameplay.
The plot of the game here is pretty classy – you are in a zombie apocalypse and you have to figure out the way to survival. You have a camp of the last survivors in this madness and you task is to protect it and work out the new strategies for survival.
During the game, you will have to accomplish various tasks, starting from fighting with zombies to healing the injured once. With each new level, you get a new mission and meet new survivors. The hallmark of Dead Age is that during the game you also have to make important decisions that are able to change the whole course of it.