Among Us is a game that was a real discovery for most users in 2020. Despite the fact that the developers released the game back in 2018, it is gaining popularity only now.
In the story, a team of several people faces a breakage in a spaceship, on which you fly in space. However, the players face a problem – amongst them, there are impostors who have to be identified.
Some people have associations with the mafia and other similar games – but it is much more interesting. Players can interact with each other and consult, and on an emergency meeting choose who, in their opinion, is the impostor. If you are fan of Mafia games you can check our list of 7 Best Mafia Game Apps for Android & iOS.
As you could understand, Among Us is a multiplayer online game where you gather a team of friends or random people. If you have already got bored with this game and you want to find something new for yourself, but at the same time non-standard, then you opened the right article.
We found for you 9 Cool Games Like Among Us On Android & iOS, which you can play with friends.
Werewolf Online
https://www.youtube.com/watch?v=NBH_wo_m0_s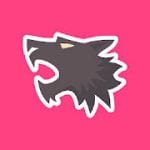 The theme of werewolves, vampires, and ordinary people is often found in TV series and movies. There are not so many games on this topic, and one of them is Werewolf Online.
Here you will either defend your village and all its inhabitants from the forces of evil or become evil and hunt for your friends. In Werewolf Online you can play as your own company of friends, enjoying how you play in a team, or try yourself in the game with users from around the world.
The game has 2 teams – Werewolf and the Village. Of course, players do not know to which team this or that person belongs, because everyone has his own secret ability. Just like in the Mafia, in Werewolf Online evil team kills one player every night, followed by a vote of local residents.
The purpose of your game will depend entirely on which team you are in. In addition to werewolves and people, there are single roles, which have their own functions and tasks. Each goal must be achieved in order for you to win.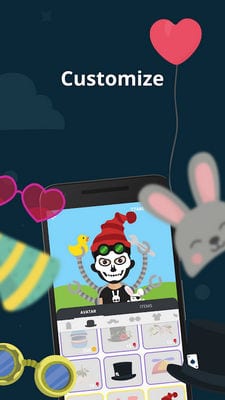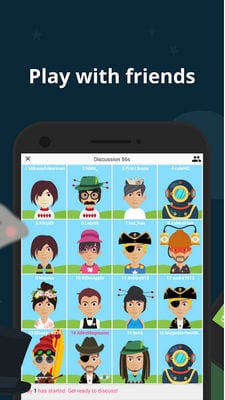 You may also like: 25 Best cross-platform multiplayer app games (Android & iOS)
Hide Online – Hunters vs Props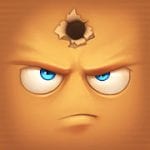 Playing hide and seek is not a child's play. In particular, if you play in the application Hide Online. This is an online game, where you and your friends will have fun. Hide Online is a non-classical version of the game – you will not need to climb under the table or hide in the closet.
Here you can easily become anything – for example, turn into a burger and hide in the toilet. After trying to play once, you won't want to deal with other similar online games anymore.
In Hide Online, the team gets their roles – for example, one of you can become a hunter. The goal of the other players is to stay unnoticed for as long as possible and hide successfully among the many surrounding objects.
Hide Online may seem too complicated at first glance for the role of a hunter – but you will also have its advantages. For example, you can buy a weapon and automatically determine the hidden players. Try to have fun in Hide Online with your friends, because it does not require you to even leave your room.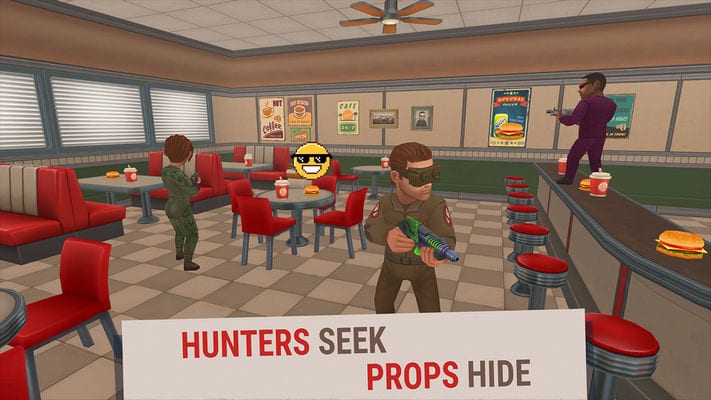 Hide.io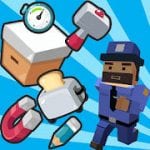 Hide.io is another online game in the genre of Hide, in which you can play with friends. Everything happens in real-time, and you can simultaneously communicate with other participants.
Here, as well as in the previous application, you can play the role of both a victim and a hunter. It is worth noting that the graphics Hide.io is more like the classic old games – such as Minecraft and other similar options. If you like it, then we are sure that after several rounds you will fall in love with the game.
You can play for an item or a hunter, as we said before. In Hide.io there is a time limit – if as an object you manage to hide for more than 3 minutes – then you win. The hunter has only one option to win – to find all the players.
They can use various auxiliary objects or amplifiers to help them find the hidden players. It is worth noting that if you decide to play with random people, there may be cheaters among them – they win too quickly and use not the most honest methods.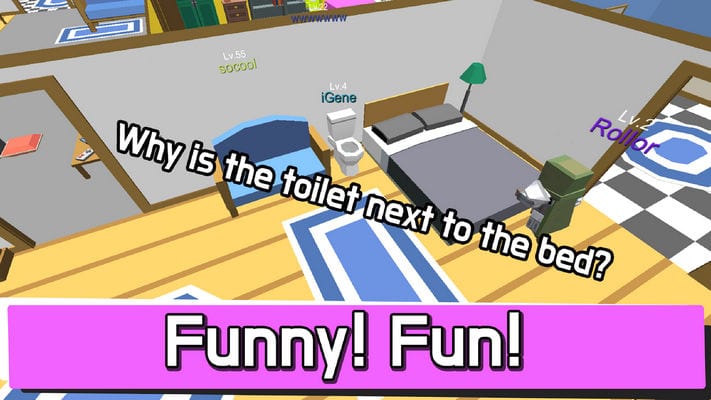 Phasmophobia VR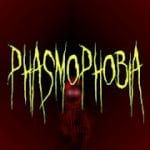 You may have heard about Phasmophobia VR in case you are interested in interesting novelties of computer games. Halloween is getting closer, and this is the perfect time to go on a scary quest with your friends.
The developers have presented their product not so long ago but already received many positive reviews. Now you can find Phasmophobia VR for smartphones to test your courage without a Steam account or other details.
It's worth noting at once that the game is paid, but it's not expensive. So if you think you're really brave, it's time to check it out. In Phasmophobia VR you will feel like ghost hunters, who are trying to detect the supernatural by a whole team. It doesn't sound as scary as you'll feel – the game is designed for VR format.
You can play without special glasses, but in this case, you risk to miss all the adrenaline and horror.
In Phasmophobia VR you will have to deal with sudden drops in temperature in the room, and also to pass the missions, which are generated differently each time. Gather your friends and go on a horror quest together in virtual reality.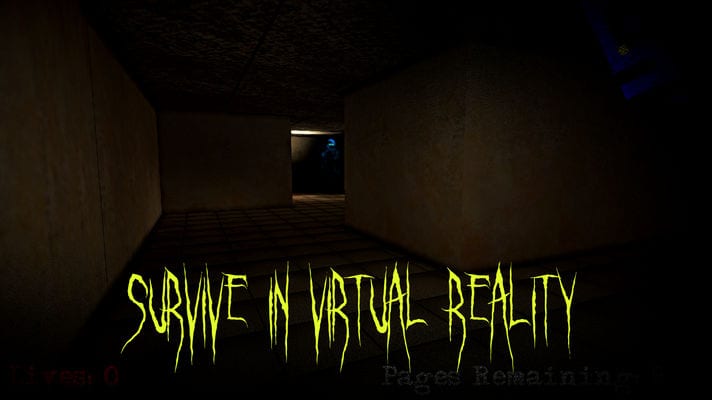 You may also like: 10 Best Multiplayer Horror Games for Android & iOS
Similo: The Card Game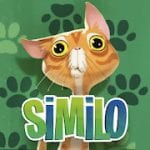 For those people who love card games, the Similo game is perfect. This is the official adaptation of the real board game, in which you could already play in real life.
In the game, you are going to team up and for 5 rounds you will have to guess where the Secret Card is. In total, there will be 12 different cards on your table, each of which can be the secret card.
Similo is primarily designed for a deduction, where players take turns trying to remove unnecessary cards with characters from the playing field.
You can be both an active player in the role of a master, and an ordinary member of the team and guess the Secret card. The essence of Similo is that the leader always gives a hint, whether the card is similar to the Secret card. The others will remove the unnecessary ones every move.
If the Secret card leaves the table, the team loses and you can start a new game. Similo allows you to play through the Internet in a convenient application, the illustrations for which are made of incredibly high quality.
In local mode, you just need to invite friends and you can start to apply your deductive skills to calculate the card you need.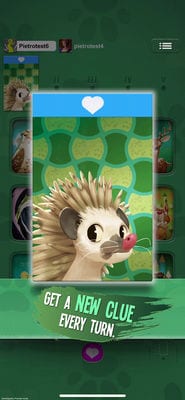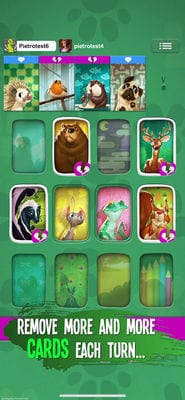 Mafia City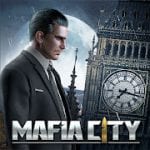 The first game that can come to mind when asked about popular multiplayer strategies is the Mafia. The game is really very popular around the world in card format, but there are also convenient applications – for example, Mafia City.
Here you can play with millions of different people around the world, without gathering friends or acquaintances. Are you ready to become the head of the mafia or just want to survive as a civilian? Whether you can do it or not, you can only find out in the game.
Mafia City has a tough and emotional mafia life, where you can even use force in an attempt to find a traitor. You will have to fight for power and fight with other clans to become the best Mafia in the game.
Mafia City has one global server, which is joined by all players who want to become a member of the clan. In total there are 4 different types of gangs, as well as dozens of gangster characters that can become part of your clan. Would you like to build your own criminal empire? Try to do it in Mafia City.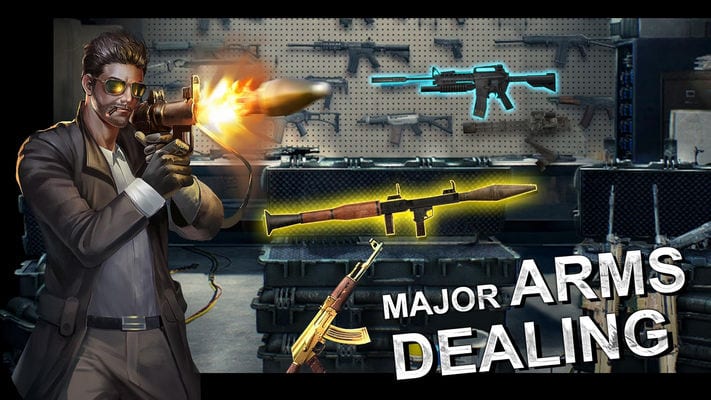 Counter Attack – Multiplayer FPS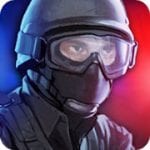 If you like hardcore shooting, as well as want to install an interesting multiplayer game on your smartphone, we can recommend you Counter Attack. This shooter is designed to the smallest detail, and the game process is dynamic and has many difficulties.
At every corner, there may be a danger or a new test, and the enemies will not leave you alone. You can play Counter Attack either in the company of up to 10 people or in single-player mode.
If you want to play an online game, then 5 special forces and 5 terrorists are playing here at the same time. Of course, the main goal of each squad is to destroy the enemy. Together with friends you will perform cool missions and try to destroy the enemy, and for this you will receive game rewards and bonuses.
Counter Attack is more designed for a team game – this way you will have more fun and enjoyment. Together with your friends, you will try to win team battles – perhaps your friends will be your opponents as well. There is nothing unusual in the game, but it is made qualitatively and will not disappoint you.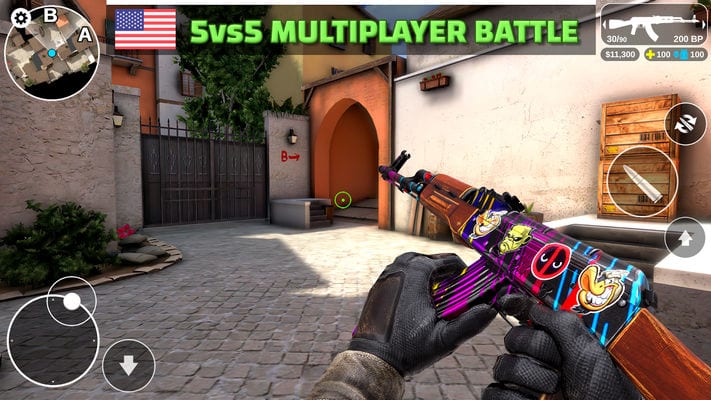 Town of Salem – The Coven
https://www.youtube.com/watch?v=2TdekkaTns0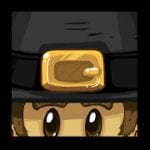 If you do not need a holistic and exciting story, and you just want to try yourself as another person, then Town of Salem will be a real discovery for you. Like many other strategy games, Town of Salem has a version for computers that has been adapted for smartphones over time.
Here you find yourself in a very similar situation to the PC version – passions, intrigues, communication with strangers, and lies. Will you be able to get out of this situation alive, or will you just be executed in the central square?
From 7 to 15 players can take part in Town of Salem. Each of them will get their own role – Mafia, Serial Killer, Ordinary Resident, and so on. The purpose of the game is to determine who are the villains before they deceive and execute you.
In total, there are 33 different roles in Town of Salem, where each character has unique abilities and features. If you do not play locally, but with random people around the world, be prepared to communicate.
It's best to play it in English, because players can live in any country in the world, and you will need to communicate a lot. You won't need to just say a few words or write a few messages – you will need to argue and convince other participants that you don't need to be killed.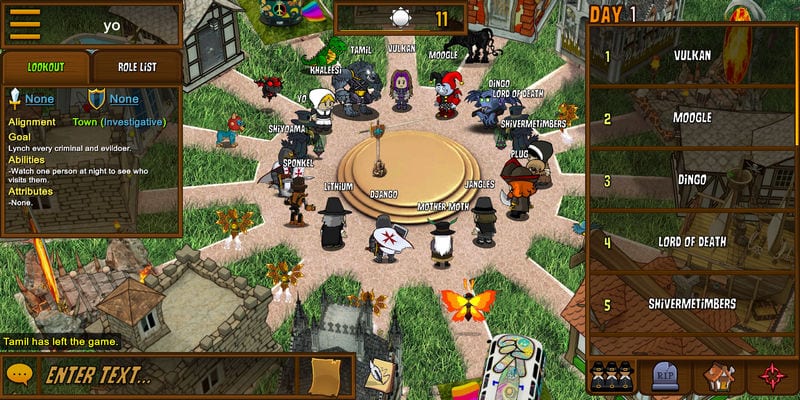 You may also like: 18 Best Multiplayer Strategy Games for Android
Granny's House: Horror escapes
https://www.youtube.com/watch?v=ymCuYkQybFY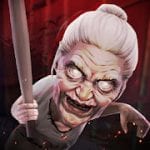 Horror is a great theme for various online and computer games. You fully immerse yourself in the atmosphere created by the developers, as well as watch the gradual development of the plot.
Granny's House invites you and your friends to go to a world where an old woman kidnaps her children and locks them in an old house. Perhaps she is even more cruel and ruthless than the classic horror heroes, such as Slasher or evil clowns.
Granny's House immerses you in the story, where the old lady kidnapped a little girl. You have to fight with her and try to free the little girl named Dorothy. In different modes, you can play with different companies.
In the escape mode, 8 players get their roles – among them will be 2 grandmothers (hunter) and 6 kidnapped babies. In other modes, you can play alone, without making it difficult to find a company.
Also in Granny's House there are 6 different roles, each of which you can try on yourself. The main thing – do not let the old woman scare you, then you can come to victory.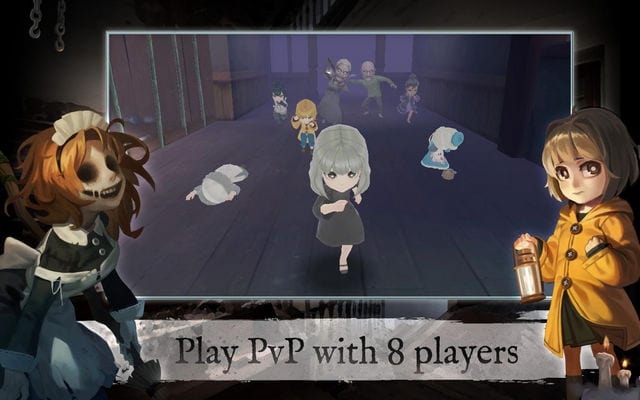 Some users do not like multiplayer games for the fact that you constantly need to form a team of friends. In most of the games we've introduced, you'll be able to play with random people – you won't even have to call your friends.
An interesting story, unexpected roles, and user-friendly interface will surely appeal to you. Tactical role-playing games are so popular around the world, precisely because users in each round can discover themselves in a new role – for example, a traitor or a murderer.
So if you liked Among Us, we are sure that you will also feel sympathy for one of the games in this article. We hope that we were able to help you find a great game for the evening together with your friends.