Archero game is loved by millions of users. It's an RPG archery game that lets you go against monsters till you finally reach the boss. Well, what if you're already done with this one and looking for alternatives? Don't worry, we've got you covered!
We've rounded up the best games like Archero for Android & iOS you could try. These are addictive RPG games that are equal to the well-loved original. None of these are straight-up rip-offs, though, so no worries.
These will take you on an exciting journey in a world filled with magic and monsters waiting to be defeated. Let's get into it!
Arcade Hunter: Sword, Gun, and Magic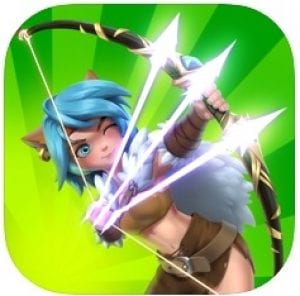 Let's start with a fantasy game that feels a lot like Archero.
This game empowers you to fight various monsters using a huge arsenal of weapons. You start with the simplest armor pack but you can improve it while moving through the rounds. Wherein, you can loot some gold and armor to improve your overall skills. Plus, there are lots of entertaining challenging boss fights going on every few levels.
Herewith, you can choose to fight demons with your goodwill or for gold. To win a fight you need to combine your sword, the hardware, and magic. You can also explore multiple dungeons to hunt gold chests and other treasures. Each dungeon has unique hordes of beasts and a boss waiting for you in the end.
For each victory, you will get rewards that get bigger when you defeat the boss. Besides, there are various armors you can try, and some of them are quite unique. The game has lots of levels so it will keep you busy for a long time. The visual of the game looks impressive as well and the game has a pleasant soundtrack.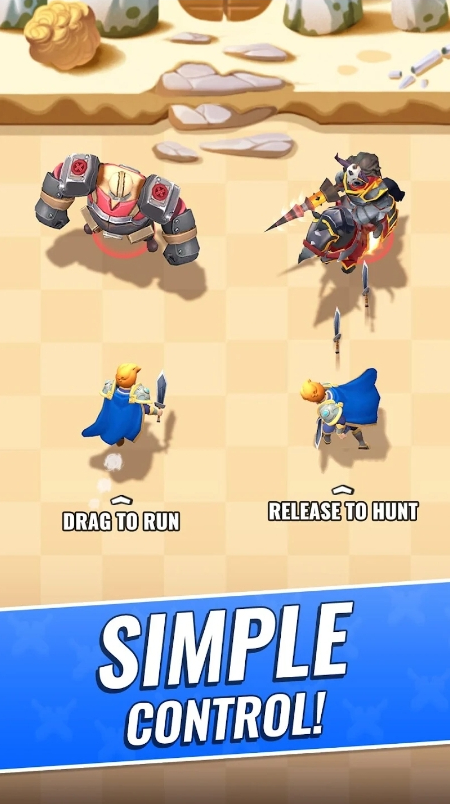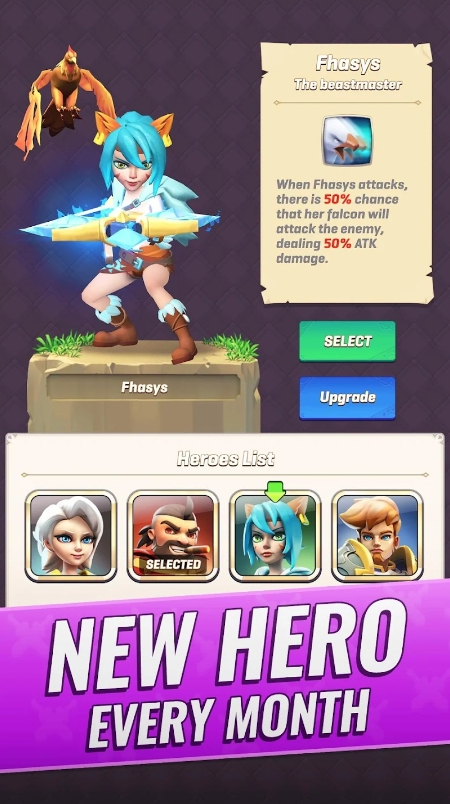 You may also check: 11 Best Games like Heroes of Might and Magic (HoMM)
Cube Defender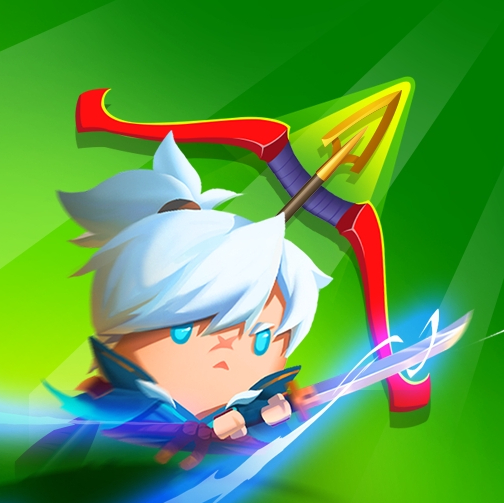 It's a fun action game that can be a great Archero alternative. Plus, you can enjoy it offline, which is incredibly handy. This game is a realm of tower defense, magic, and of course, archery.
Your main goal here is to build a defense strategy by collecting valuable units. Gather all your powers and destroy waves of monsters and creeps over and over again. Each new wave is more intense than the other, so make sure to improve your skills and get more people.
The cool thing is, the game covers a variety of defenders to pick from. There are archers, drummers, magicians, and more. Each one has unique abilities. Make sure to choose wisely and pick the strongest defenders out there. Plus, you can pick from over 10 towers with different lvl of complicity.
And if the game will ever get boring, you can dive straight into a PvP action to try your powers against other users. Fight, collect trophies and get amazing rewards to boost your exp. You can fully enjoy the game for free, there's no need to pay to win.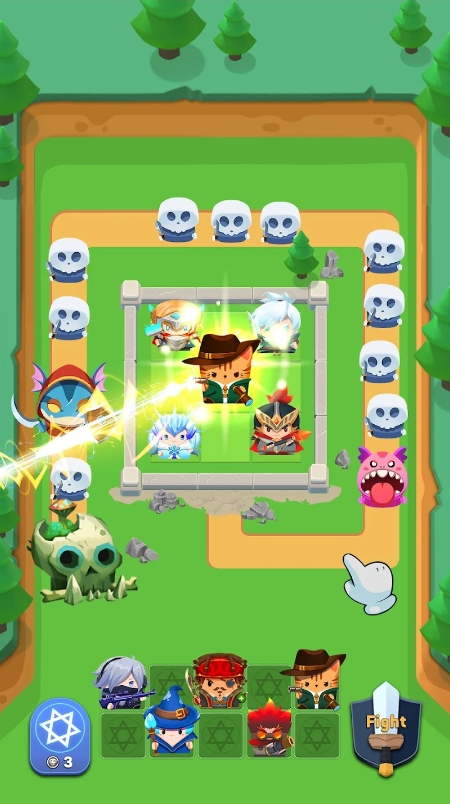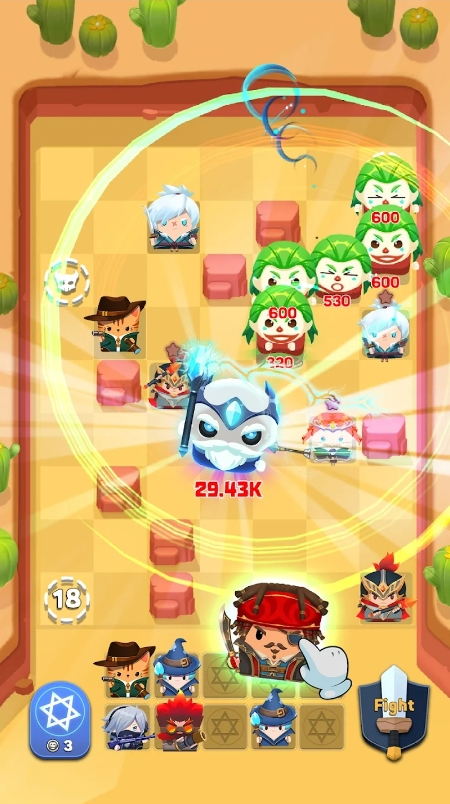 Hunter: Master of Arrows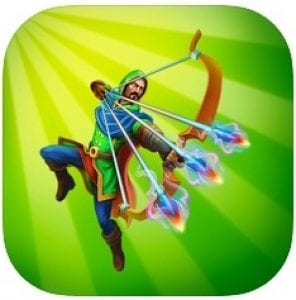 Hunter: Master of Arrows is an action game that challenges you to defeat evil forces.
The whole game is about developing your hero. You start as a newbie archer with not so many powers, and you improve it while moving through the levels. Each level empowers you to face new monsters and demons — from griffins and ogres to skeletons.
Sometimes there are even waves of beasts coming after you and you can only destroy them all by improving your skills. The beasts are spread between dungeons and other world's locations and your aim is to find and kill them all. There are also bosses at the end of each level, and you get generous rewards for layering it.
As your power level keeps growing you also unlock new types of attacks that help you stand against beasts. There are various types of arrow weapons in the game so you can even try crossbows. Besides, you can improve any skill of your hero from the speed of attack to the shield and more. The graphic is very realistic in this game and it also has lots of levels.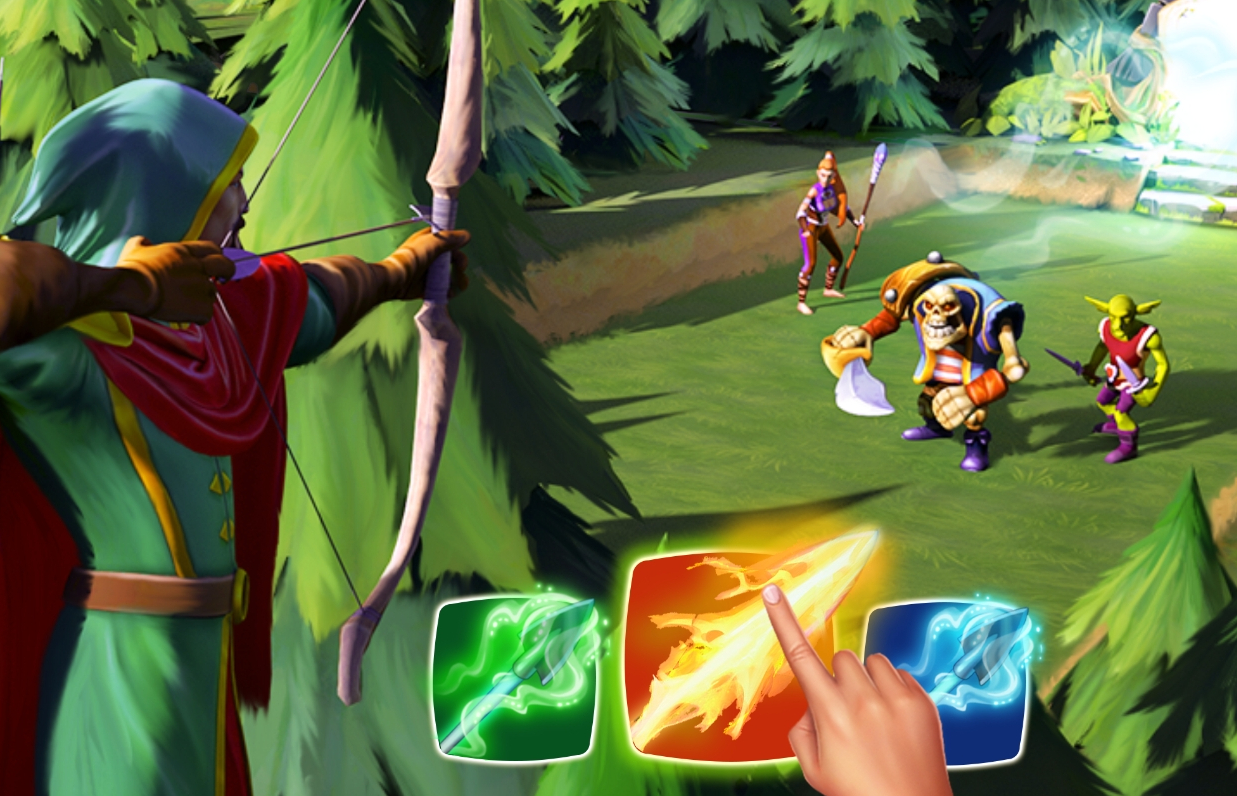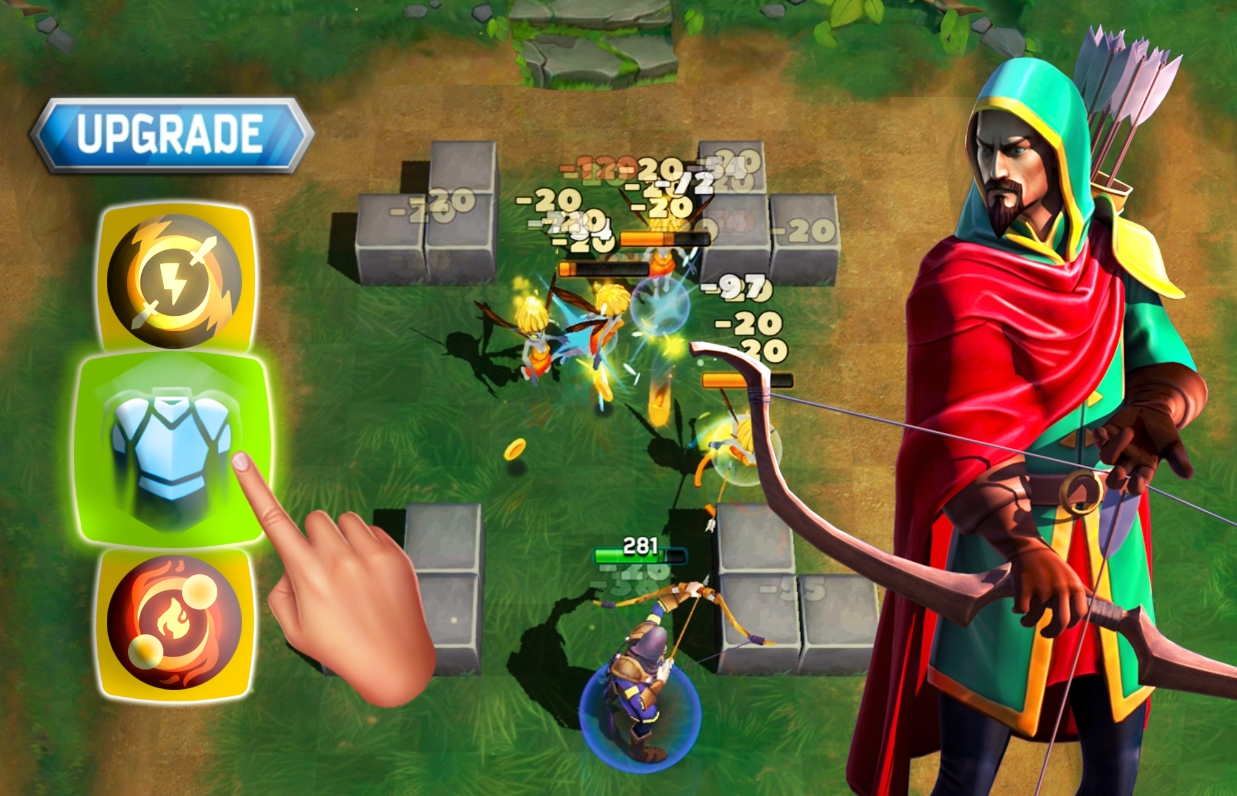 Monster Killer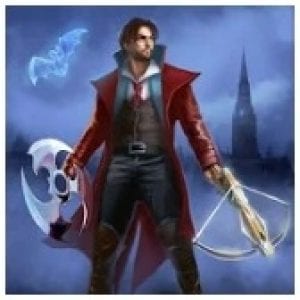 Monster Killer is a game in a Victorian setting with gameplay comparable to Archero.
As you can see by the name, this game takes you in a place of an assassin that needs to fight against gangsters and beasts. The visual of this game is very impressive as it brings you into the darkly mysterious atmosphere of 19 century London with its narrow streets and all that. But when the night comes the city fills in with evil forces you need to stand up against.
On top of that, you need to fight both bandits and magical creatures so you need to develop all your skills at the same time. Each villain has its own fighting methods that you also need to consider. You start with a basic weapon pack but you can renew it while going through the rounds.
Your aim in the game is to kill all the monsters in London's suburbs and it takes quite a lot of time. As for the weapons, you gave lots to pick from as there are revolvers, bows, crossbows, blades, and chakrams. The game also has powerful bosses that are challenging to the slayer. There are also various locations that won't let you get bored with the game.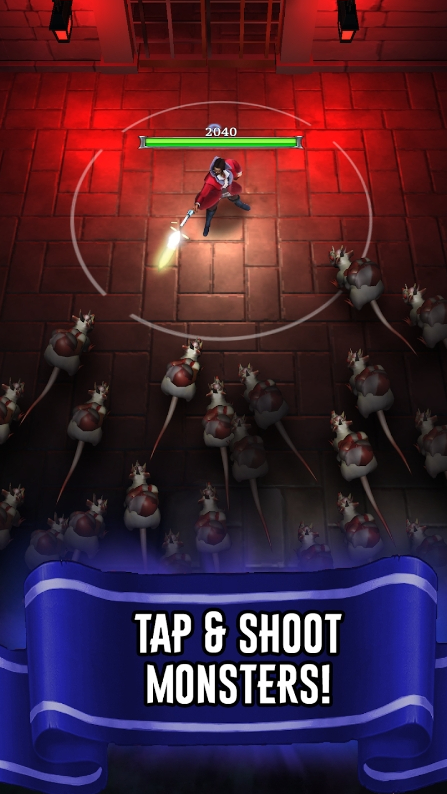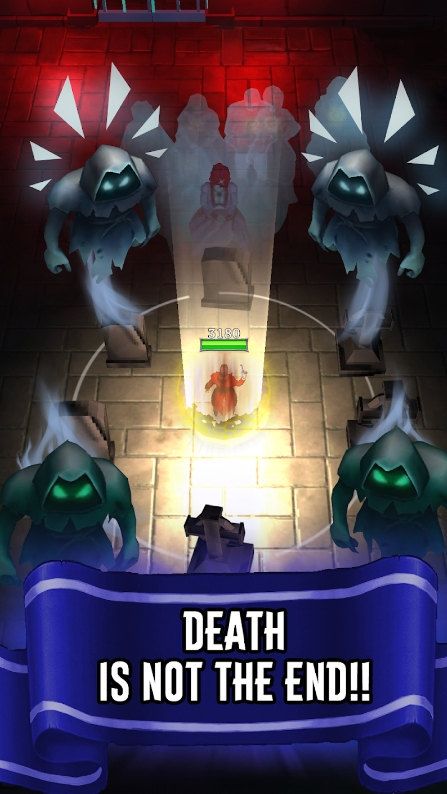 Archer's Adventure: Archer of Legend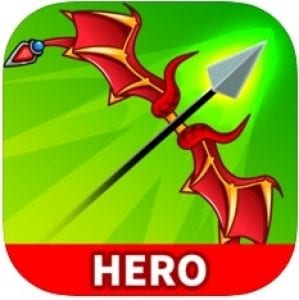 Archer's Adventure is another Archero alternative that won't leave you cold.
This game puts you in the place of an archer that needs to battle against evil hordes. You get more and more monsters with each level, and they also get more robust. Then, you'll get into a boss fight that is quite challenging to win. As always, you start with the simplest hardware and not so many skills but you can upgrade it while going through the rounds.
Every successful round brings you rewards and gold chests that you can spend on improving your armor or powers. You can also develop specific skills only and there are no restrictions on that. The arsenal of weapons in the game is quite huge as there are bows, blades, crossbows, and more.
Plus, each monster you face has its own strengths and weaknesses you need to consider. Herewith, you can also get helpful stuff and renew them to level up your powers and protection. Thus, you can loot various helmets, capes, and shoes that make you quieter.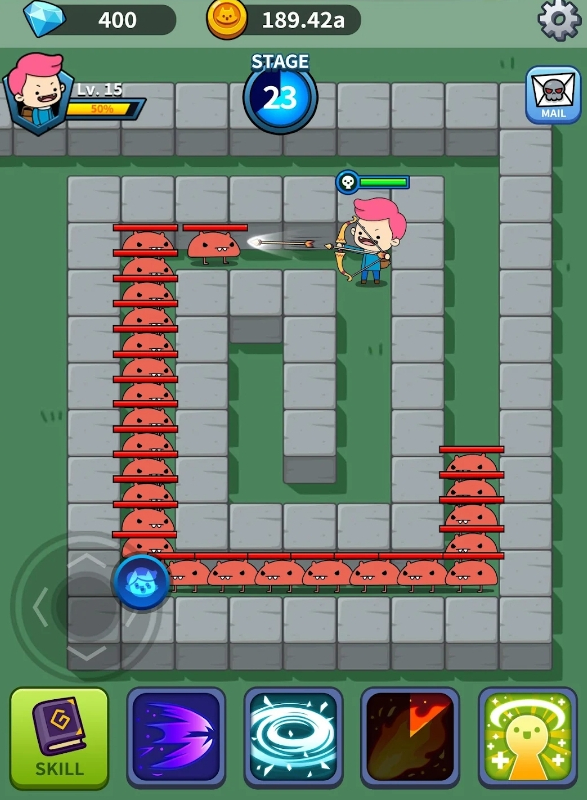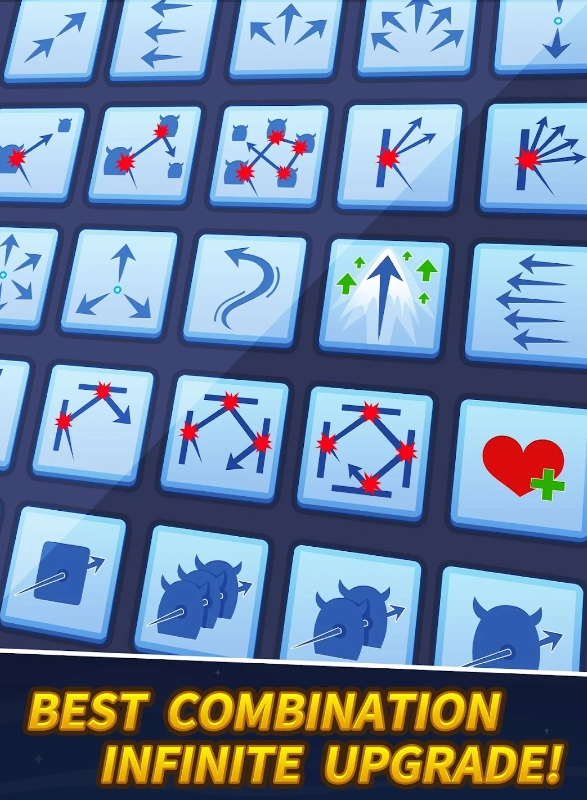 Tales Rush!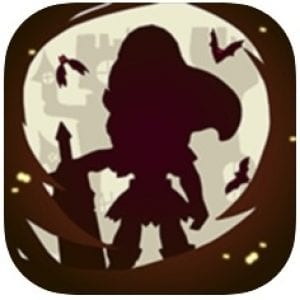 Tales Rush is another game that is comparable to Archero in the idea.
The setting of this game looks like a fairytale and you have two heroes who will fight against evil. These heroes are the only ones who can save the world from monsters.
As always, you start with the basic hardware pack and low powers so it's a challenge to even beat one beast. However, you can renew your powers and hardware while moving forward in the game so you can kill waves of monsters at once. Each journey empowers you to loot gold and helpful items that will raise your powers and help you beat monsters.
Every monster you face has its own strong and weak points that you need to consider. Thus, you will need to pick a tactic and fighting methods for each monster you get to fight. The visual aspect of the game is also nice so it's a pure pleasure to play it. In case you are stuck on some level you can use hints that will advise you on how to beat the enemy.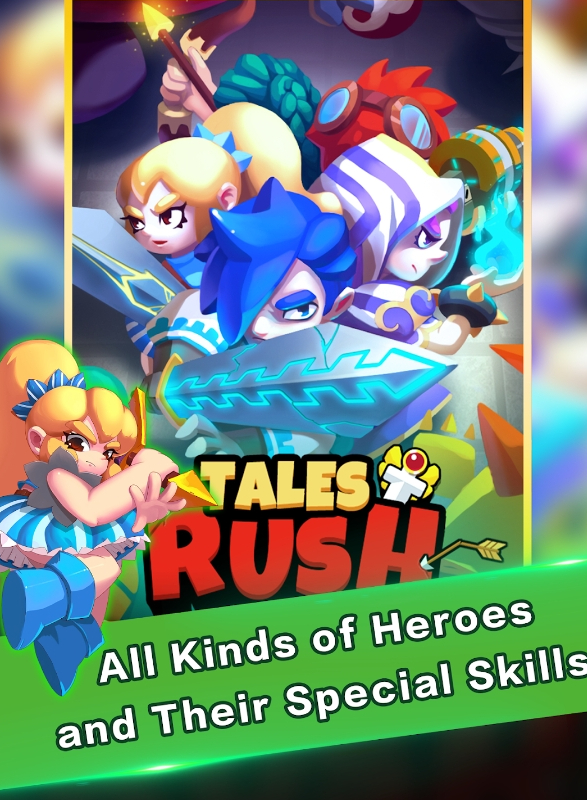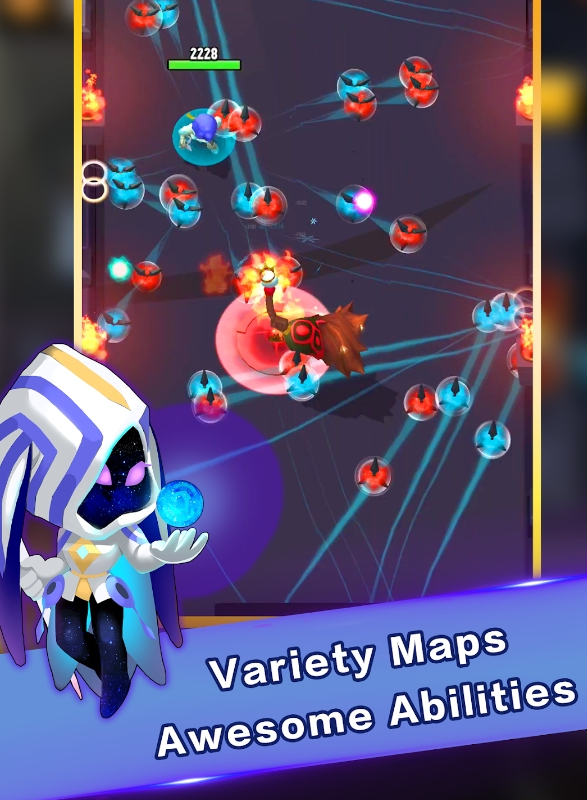 Archer Hero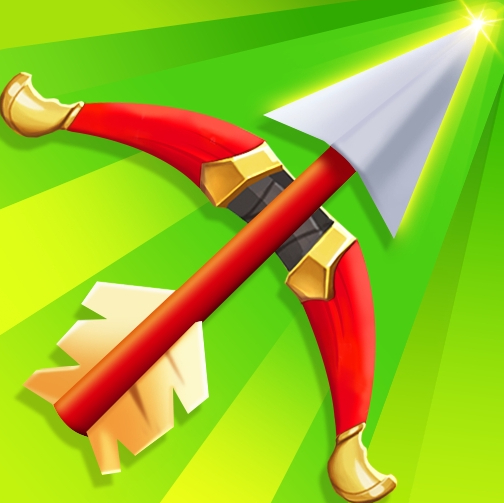 Ready to save a cute magical world from hordes of monsters? Cause that's exactly what this game lets you do. The evil forces are wreaking havoc around the globe and it is in desperate need of saving. Will you become the one who will save it? Or will the world fall, unable to resist? Well. try the game and find out!
The world is full of all kinds of magic and is packed with dungeons you are yet to discover. Your goal is to get rid of all the monsters you come across and rank up to become more and more powerful. The trick is, the monsters will get more powerful too, so you'll need to constantly improve skills to survive.
You'll get to learn random and unique skills that will help on your journey. There are tons of lvls to pass, and each one is unique and entertaining. There's no place for boredom here, really.
In fact, the game covers countless maps for you to explore, so you can have fun discovering new locations and words. The variety of monsters is impressive too: there's everything from demons to orcs.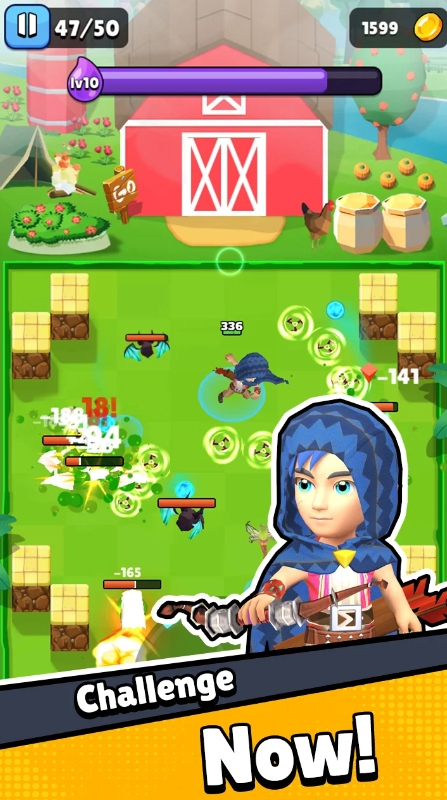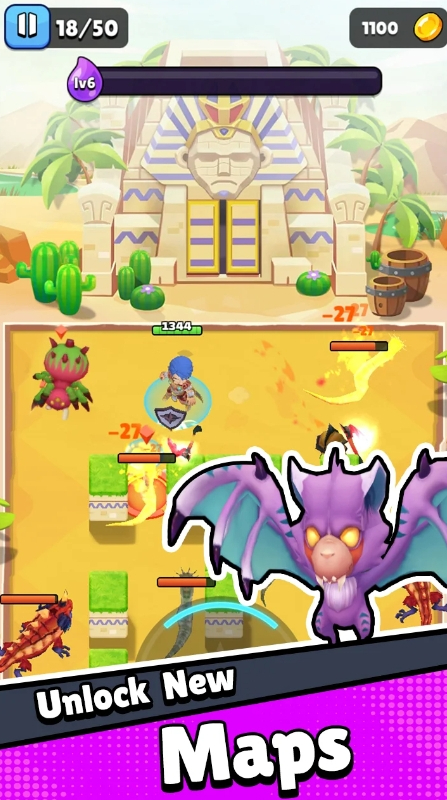 Check also: 11 Best Tank Games
Hit And Run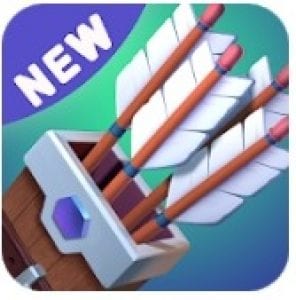 Hit And Run is an adventure game about archers that aims to battle monsters.
The idea of the game is simple — you fight with new monsters round by round and sometimes you also face bosses that are hard to kill. In the beginning, you have the simplest arms and low skills so it will be hard to even kill one monster.
But your hardware and skills will be developed while going through levels so it will get easier to stand against beasts. Wherein, the strength of the monsters you face will also grow with each level so the fight will never get too easy. When you'll start enhancing your powers you will be able to combine them to come up with outstanding fight tactics.
Plus, the game covers more than a hundred unique skills and powers so it will take you a while to enhance them all. Sometimes you'll even need to stand against waves of monsters that seem to be endless. The came can give you up to 99 waves one by one to see how many you'll be able to defeat.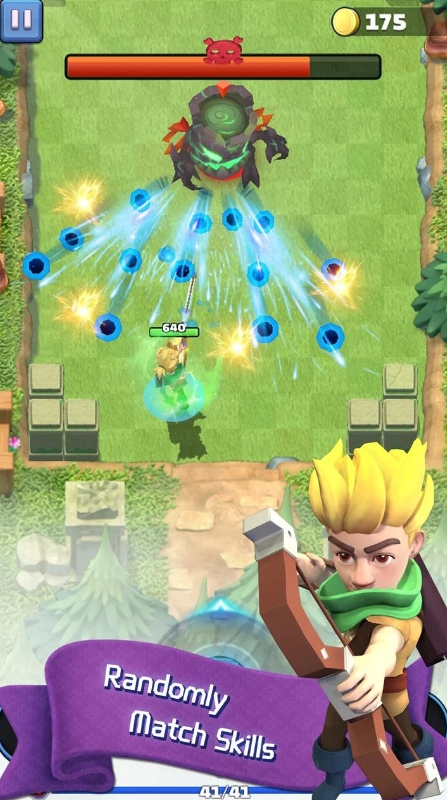 Archery Hero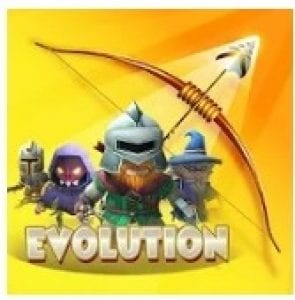 Archery Hero is the Archero alternative that brings you into the medieval fantasy world that needs to be saved from monsters.
As you can already guess, your aim in the game is to battle monsters round by round until they are all gone. Your weapon in the game is the bow and arrows and you will need to fight beasts and release people who they keep hostage.
When the game starts you can pick your hero from the archer, knight, witch, and wizard. In the beginning, you get the basic armor and low powers that are yet to be developed. With every successful round, you get generous rewards that you can spend on getting more powerful armors or renewing your powers.
You can also use different fighting techniques for each monster and combine your skills in any way you want. Besides, you can loot various items that will make you more powerful such as helmets, capes, rings, and more. You can also take potions to improve your health faster.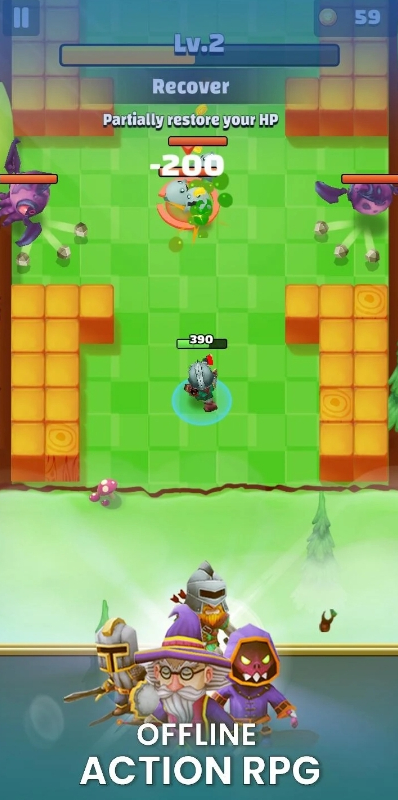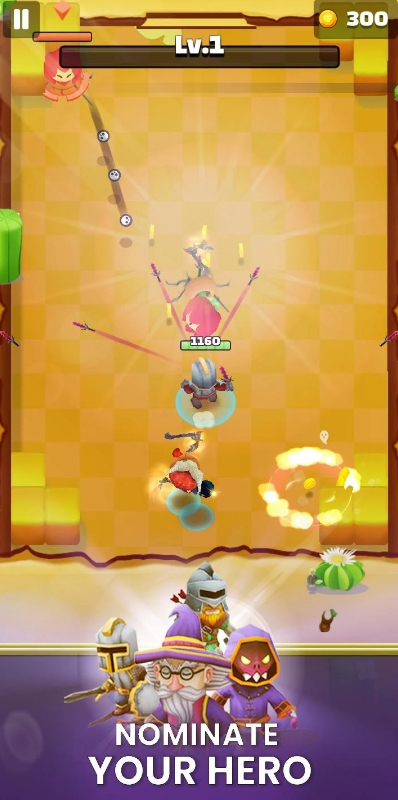 Tiny Archers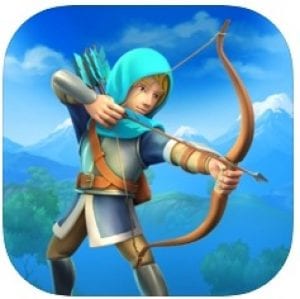 This app asks you to save a kingdom with nothing but your bow.
The outstanding thing about this game is the perspective it has. So instead of seeing the fight from the top, the cam will be placed near the hero. Thus, you get to see the fight in detail and fully appreciate the graphics. You start with basic armor and powers and need to upgrade them while moving forward in the game.
Herewith, the game has a plot and there are four types of stories you can take part in. With each round, you face new and more powerful beasts with unique abilities you need to consider. Each victory brings you rewards that you can spend on developing your powers and getting new armor.
You can also pick the race of your hero and there are dwarf, elf, human, or beastmaster. The game also has more than a hundred levels so you won't get over it that quick. You can also chat with other players and call them for help if you feel you can't stand another monster wave.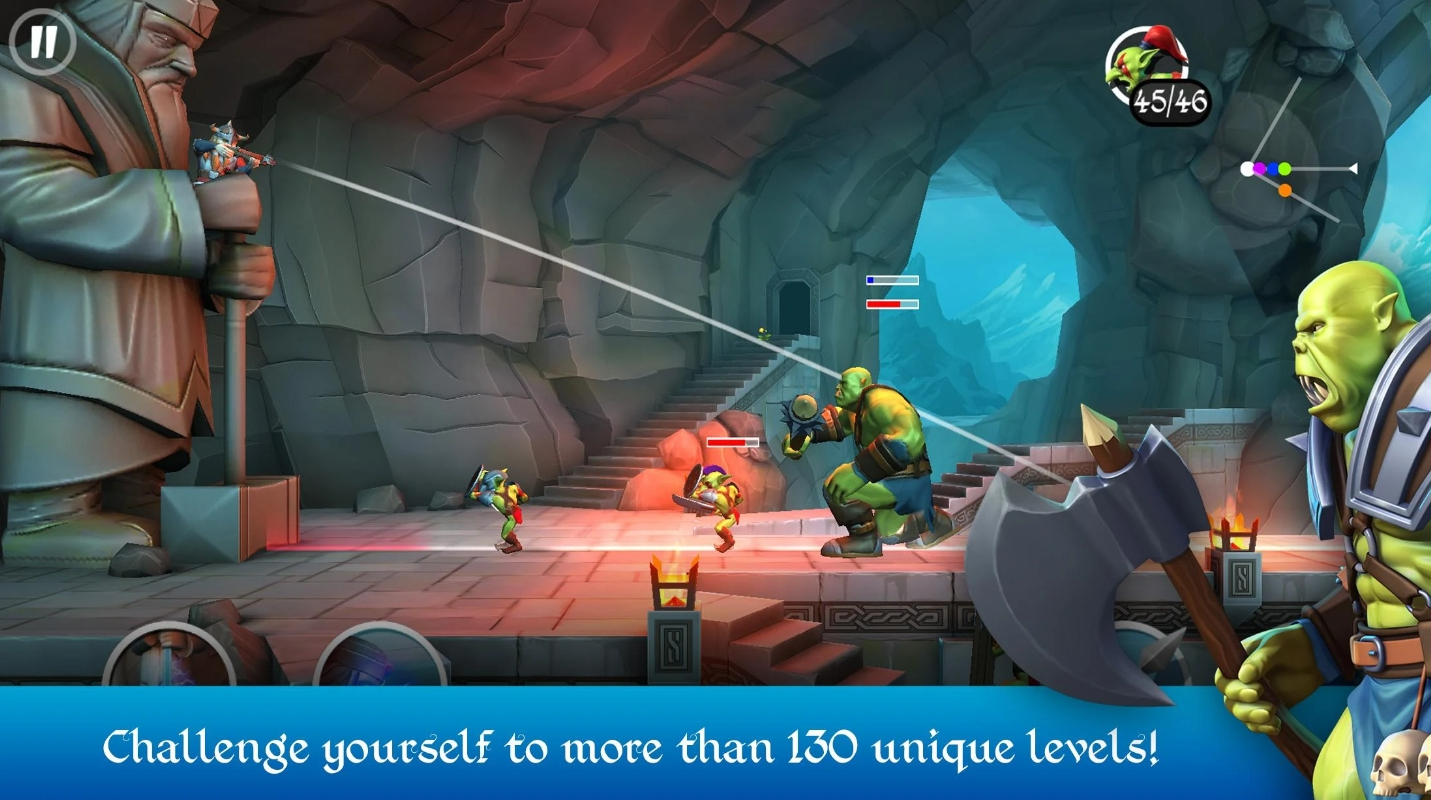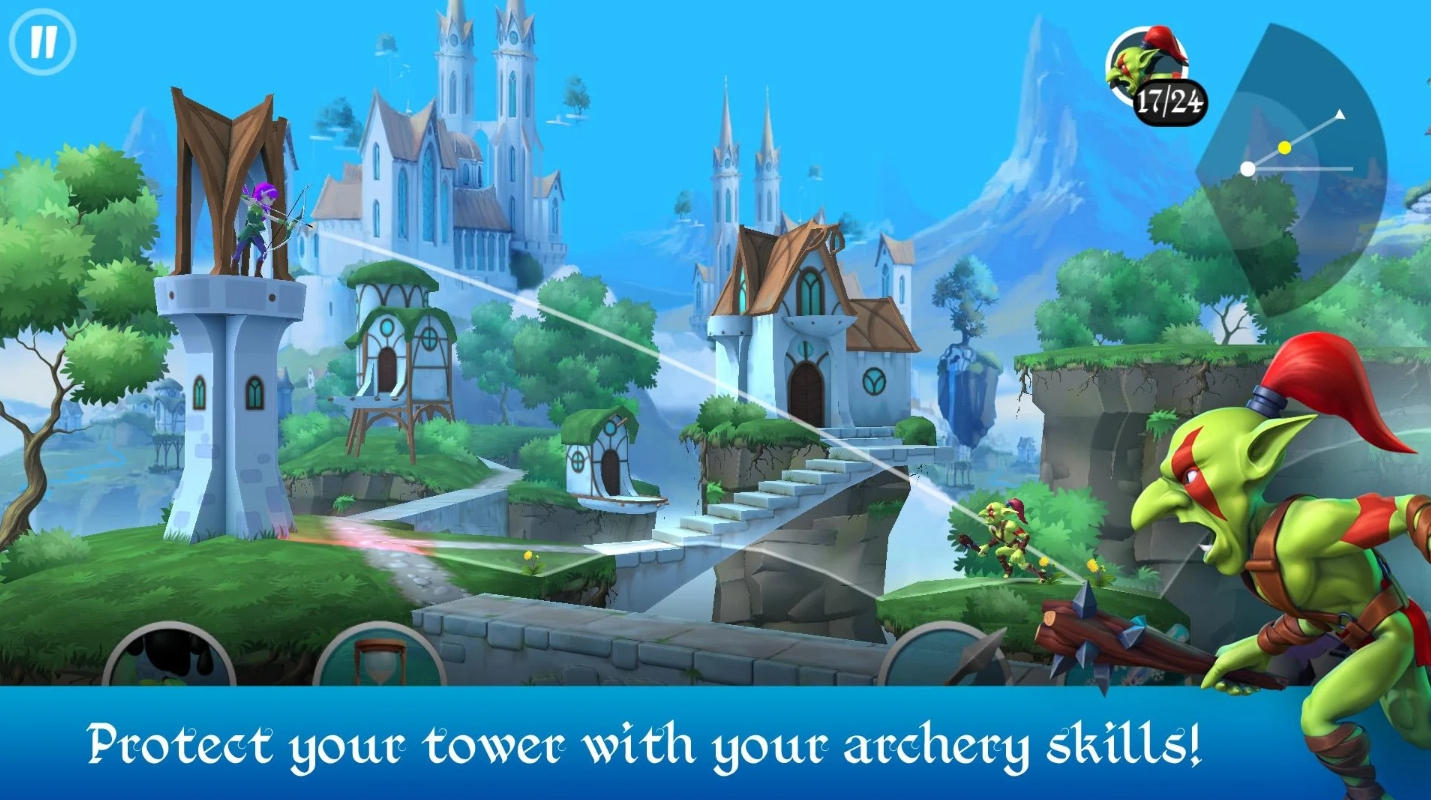 Dungero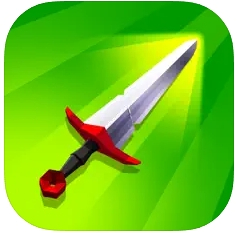 Here's a fun RPG game that will take you on an adventure like no other. It comes with a compilation of immortal heroes you can pick from. All of them have unique abilities, and of course, you can become a brave little archer, too. Then, you'll get to go against diverse monsters and dive into combat action.
But it's not what this game is all about. It lets you immerse yourself into a magical world that is so fun to explore. You'll get to explore diverse locations, visit magical altars, and learn new skills as you do. Inevitably, you'll come across deadly curses and will need to learn how to defend yourself.
And let's not forget about powerful bosses that are lurking around in dungeons and old castles. You'll need to beat them all one by one. Just stay away from traps and you'll be okay.
There are also tons of other events you can join to get more bonuses. You are free to loot everything you come across, including treasures, crafts, and all that.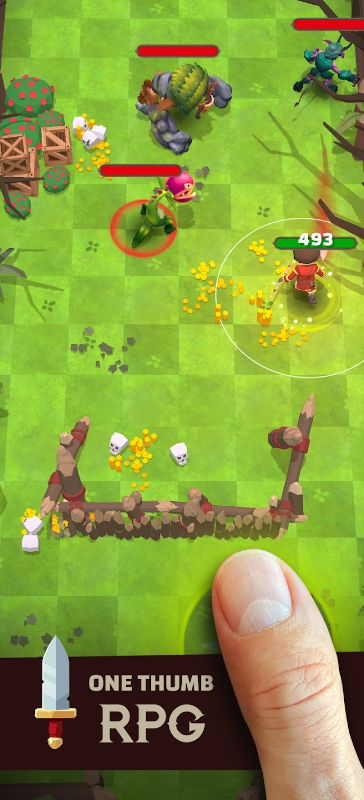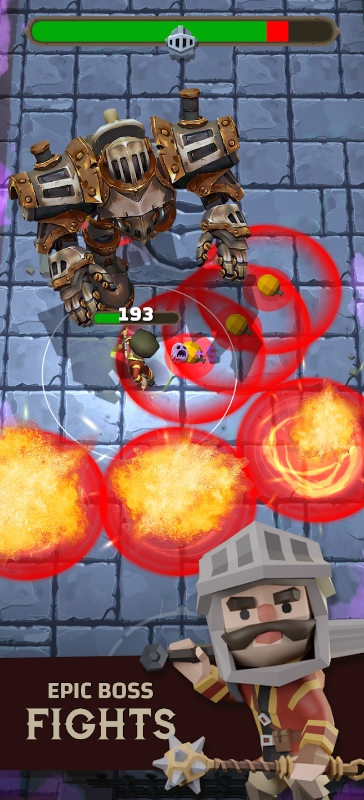 You may also check: 7 Games like Horizon Zero Dawn
Combat Quest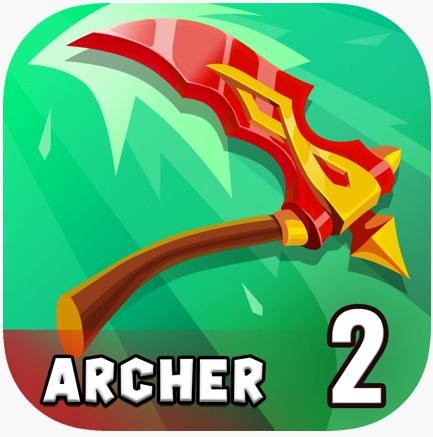 And lastly, there's a game that will test your bow mastery skill. It's an action RPG that lets you dive into a magical world filled with dangers with nothing but your trusted bow and arrow. You'll get to explore countless dungeons and beat every monster that comes your way.
Your goal here is to rank up, improve your skills and become a famous immortal warrior that will defend kingdoms citizens from danger. The game lets you pick your first bow and improve it over time to become more powerful.
There are dozens of levels for you to pass, each one with unique monsters, traps, and even bosses. All the rounds are unique, too, so you'll have to be focused all the time. There's also a massive global map for you to explore. It's beautifully designed and bundled with cute locations that will surely catch your attention.
As you go, you'll learn new combat skills and one day become a master. You'll get to stand against the most powerful bosses and get rid of them once and for all. The game is free, and the ads are too minimal to be annoying.