Home! Sweet home! Professional interior designers are working hard to make your house or flat not only stylish and newly furnished but also comfortable to live in!
Whether you are a professional designer or not, this list of apps would help you to optimize the space in your home, choose the right color of wallpapers and furniture in this or that room, make necessary calculations and solve other problems you can face.
By the way, you can check out the best home planner apps which are so similar to this category of home design apps.
Apps 1 to 13 will help you make 2D plans and 3D models of your space, provide you with pieces of advice from professional home interior designers and let you look at how your house will look like with the help of the augmented reality technologies. Apps 14 to 19 are useful practical tools that you may need while planning your home or office space.
Apps 20 to 25 are devoted to color and will help you to make the right choice of shade and paint you need. This list is what you need to make your home design outstanding.
Houzz
You can't imagine how your ideal home should look like? Houzz is the app you need! It is a valuable source of interior and exterior design photos. You can choose from more than 16 million high-resolution images. Download this app and look for inspiration!
This app has been warmly welcomed on the international market. It was welcomed by a number of respected editions such as the New York Times, the Washington Post, and CNN.
With the help of Houzz, you can create a unique home design either on your own or with the help of professionals. In any case, Houzz will assist you in all stages of your redecoration process.
The photos we mentioned above can be sorted out according to a style and a type of room. These photos are really "smart". That is to say, you can find where to buy this or that furniture you see on a photo and its cost or you can ask how this or that technique used in a design on a photo you like is called. The Sketch feature available in this app lets you leave notes and comments on photos.
You can address professionals directly using Forum inserted in the Houzz app. More than 2.1 million specialists of all sorts can give you a piece of advice or even assist your home decoration process.
Such services as Houzz Newsletter and Houzz TV will provide you with updated information in the world of home design and give you more inspiration to change your home beyond recognition.
All in all, It's not just an app for your smartphone, it's your free helper and advisor that is available 24×7 and understands your preferences better than you do!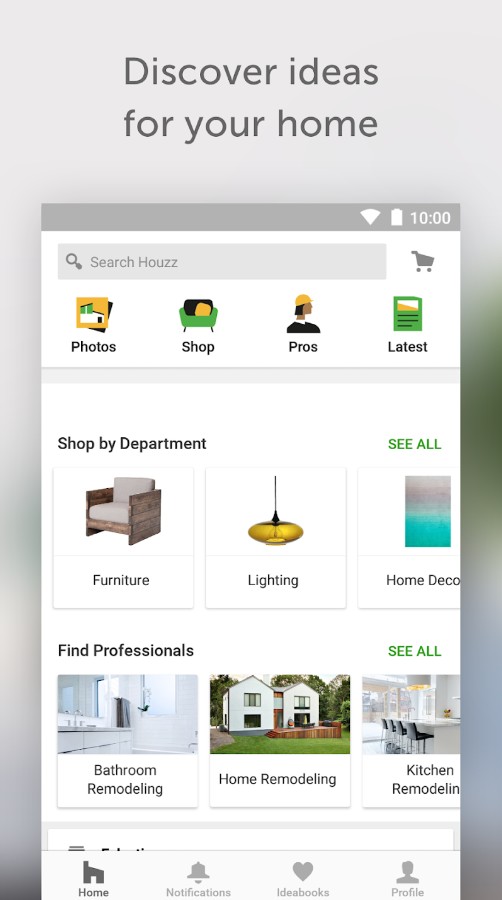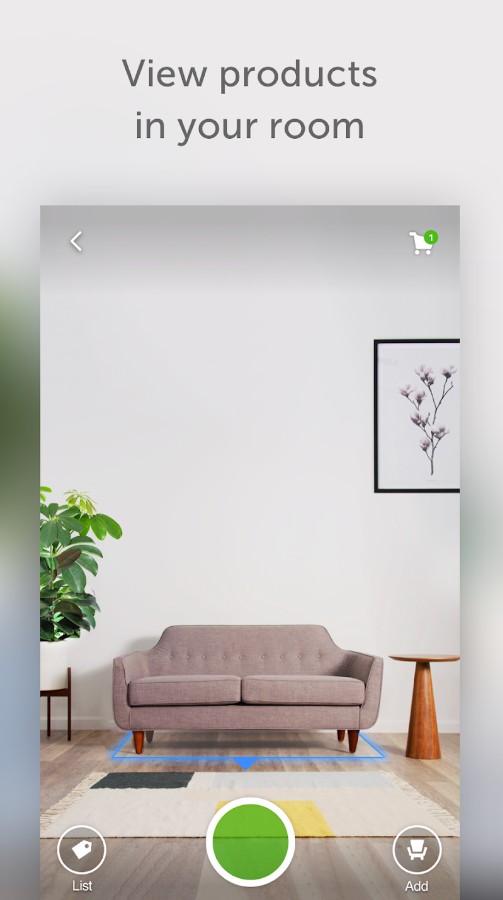 You may also like: 11 Best home painting apps for Android & iOS
Homify – modify your home
Homify is an app that will assist you along the whole process of your home design decoration: from inspiration to action, from designing and drafting to building the house of your dreams. It has been highly rated by such editions and Vogue and Cosmopolitan.
Homify serves as a link between clients and professionals in architecture and interior design. Over 1.5 million photos can help you get inspired. Choose the style and the type of room and sort ideas according to trendy ideas and all-time popular ones. Save them in your "Ideabook" and share it with friends or professionals.
The Homify magazine will provide you with up-to-date information and news on such topics and new trends in architecture and design.
This app can help you find a professional designer that would help you put your ideas into practice. Architects and Interior designers from more than 30 countries are ready to serve your needs if you choose the Homify app.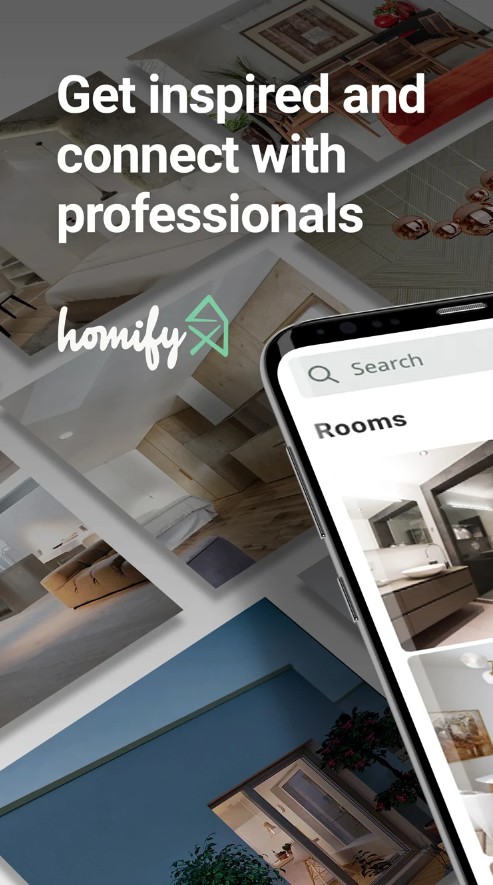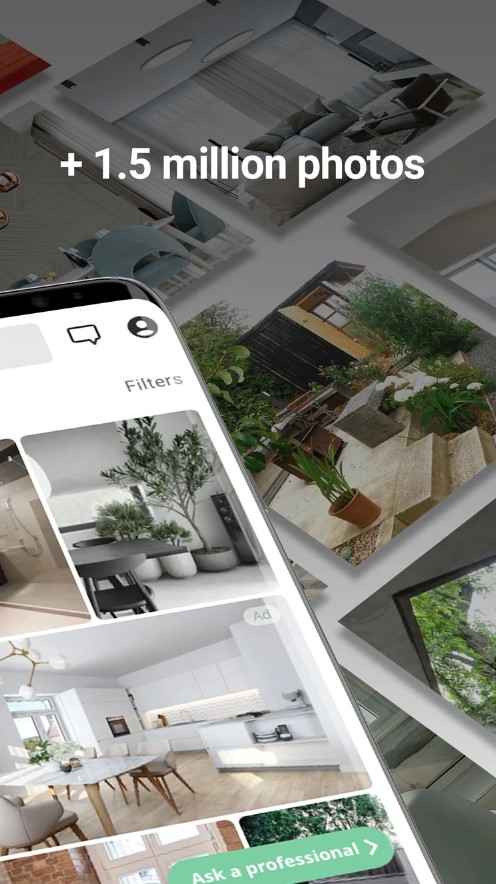 Prisma3D
This is more a versatile app, and here you can 3D model anything you want, including your future house. Prisma3D gives you the possibility to feel like a professional designer without any designer background. Using the convenient tools you will slowly start to project the model of your dream place.
It is only up to you how detailed you want the model of your house to be. In other words, you can really invest your time and build the ultimate realistically-looking model of the house. Or, you can get away with several sketches of some rooms in the black in white version – it is up to you.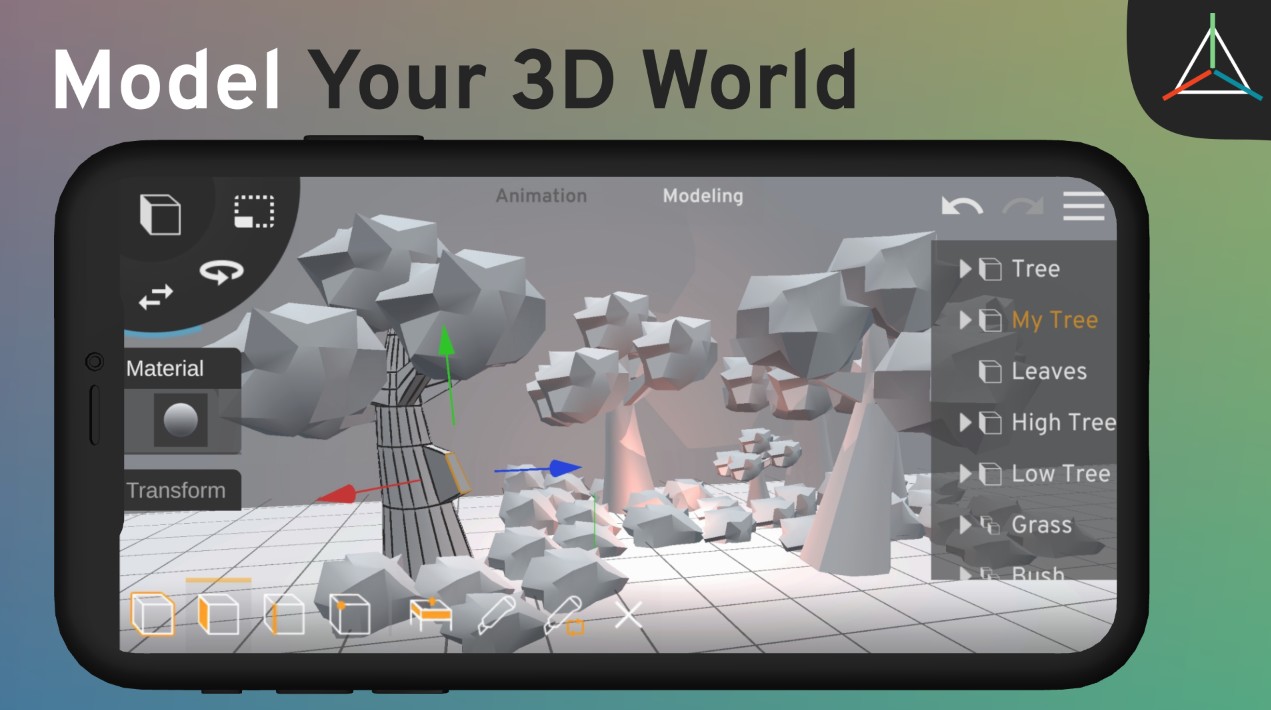 Home Design 3D
Home Design 3D application helps you to design and redesign your house quickly and there are no special designer skills required. With Home Design 3D professional home design is accessible to everyone.
Make a floor plan, fill your house with furniture (you can change of shape, size, and color of furniture), visualize your home and correct imperfections — these are simple steps you need to take to design the home of your dreams.
You can also explore how your house would look like in the daytime and at night and share your work with your friends or other users. It's worth mentioning that there are 35 million people around the world who use Home Design 3D.
Internet connection is not necessary while working on this application.
There are some other versions of this application, such as Home Design 3D: My Dream Home and Home Design 3D Outdoor-Garden. There is also an extended Home Design 3D GOLD PLUS version that offers more possibilities in your process of design elaboration.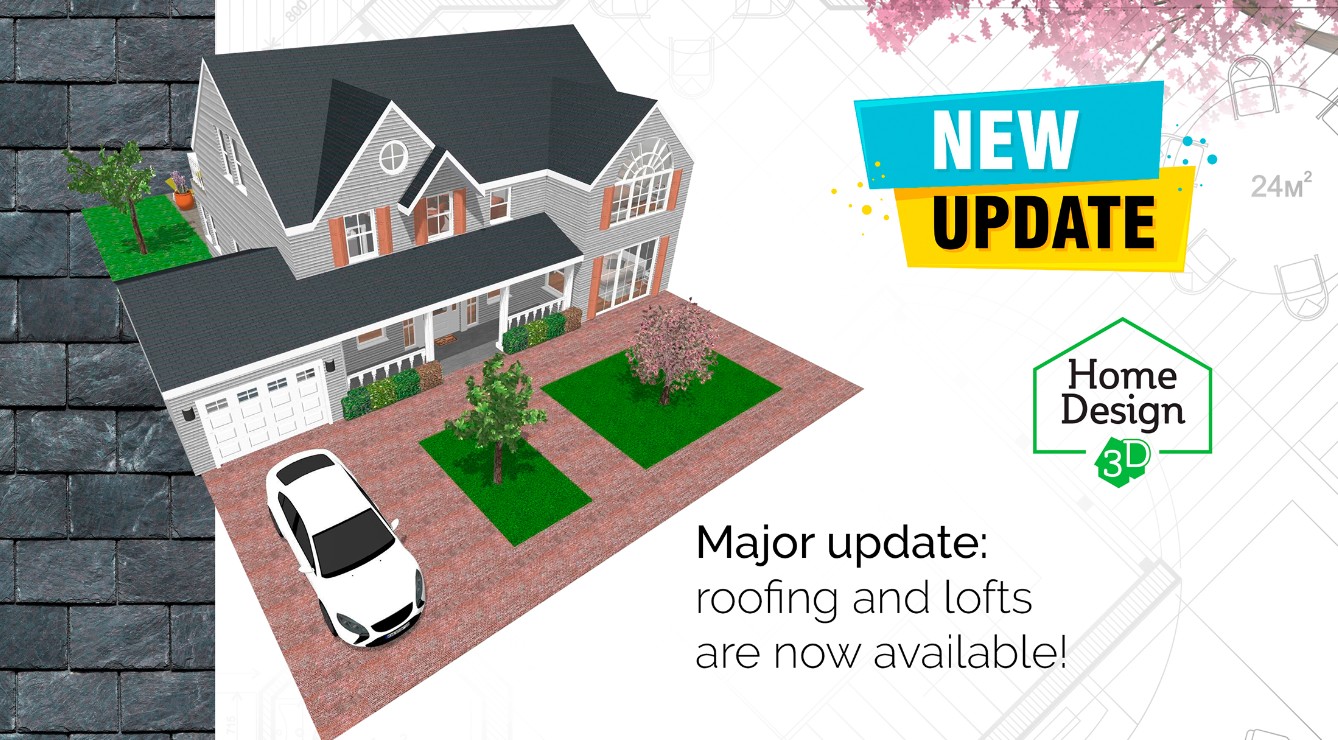 Planner 5D
Planner 5D is an inalienable tool while designing the home of your dreams. 2D and 3D models of your home are easy to draft. Thanks to a user-friendly interface you don't need any special skills to elaborate in detail in your house or flat.
Catalog inserted in Planner 5D lets you fill your model of a house with necessary furniture, domestic appliances, various household items. Not only interior but the exterior design is available.
You can draft your realistic designs on your smartphone, iPad, or Laptop, save it and share it with your friends or workers. The big advantage of this app is that you can work in an off-line mode.
Various modifications of this application let you concentrate on a particular room in your home. There exit separate apps on Kitchen Design, Children's room Design, Bathroom Design, Bedroom Design, and Office Design. Free and Premium versions are available.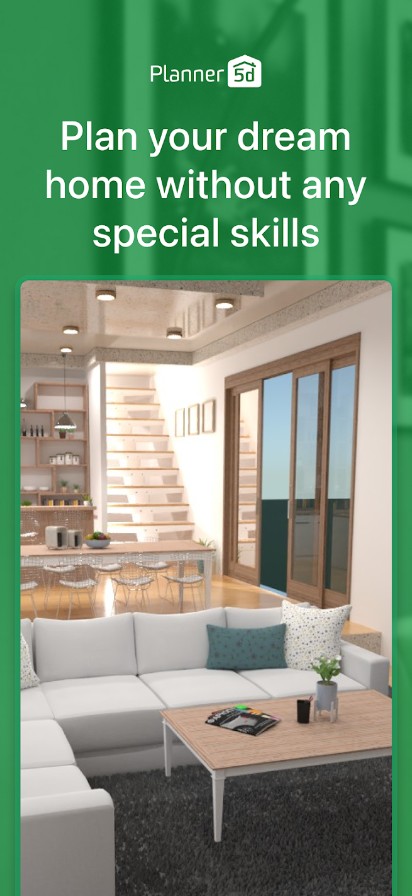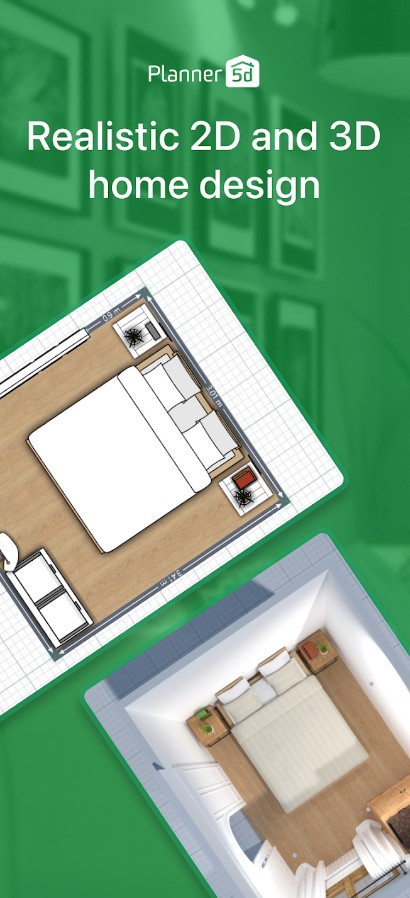 You may also like: 11 Best AI Home Design Apps
SketchUp Viewer
SketchUp Viewer provides you with a new insight into your work, it lets you experience your designs and feel the atmosphere thanks to the ability to bring 3D models in mixed reality.
SketchUp Warehouse gives you a possibility to explore over a million of completed models for free. You own models can be uploaded in the app from the Google Drive or another file storage application. Pan, orbit, and zoom all the models on the SketchUp Viewer.
Such functions as perspective and orthographic cameras modes, X-ray mode, and the ability to control the visibility of different parts of a model make this app a real SketchUp in your pocket. A new possibility available in the premium version of the SketchUp Viewer and it lets you merge your 3D models with the real space you dispose of.
All in all, the SketchUp Viewer provides you with the possibility to live within your design before construction is completed.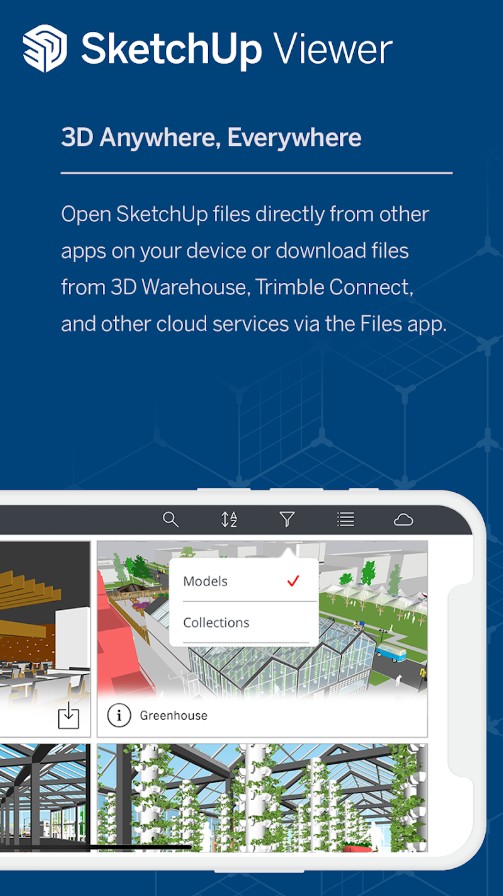 Room Planner – Design Home 3D
How long have you wanted to change your room or apartment? Or do you want to calculate how much money you will spend on new furniture? Try to work in Room Planner – this is a convenient application to change the appearance of the rooms.
Most often we buy furniture and other interior items in large stores. Room Planner contains catalogs of the most popular hypermarkets for home, where you can search for the items you need.
You can start working as an empty project – completely set the settings of the room, its size, and layout, or take as a basis for a ready-made project, made by professionals and simply finalize it. You can follow the changes from different angles – take pictures of the room from different locations, choose the best way to position the objects and jewelry.
Full design projects, more than 5000 pieces of furniture and interior, HD quality, and 3D visualization are available on a paid subscription. But when you buy it, you can change everything in your home – because now the number of rooms for design will be unlimited.


Homestyler Interior Design
Homestyler is an app for decoration your own space on a smartphone that totals over 100 thousand users. Visualization of your interior design ideas is what Homestyle Interior Design can bring you! Take a photo of your space, clean it from objects, and start conduction experiments!
Change the color of your walls or the style of your lamp, add real designer furniture, works of art, paintings, other objects in order to check whether it would suit your space.
Homestyler is also a source of inspiration, valuable pieces of advice for you. Save and share your design projects with your friends on Facebook and get feedback.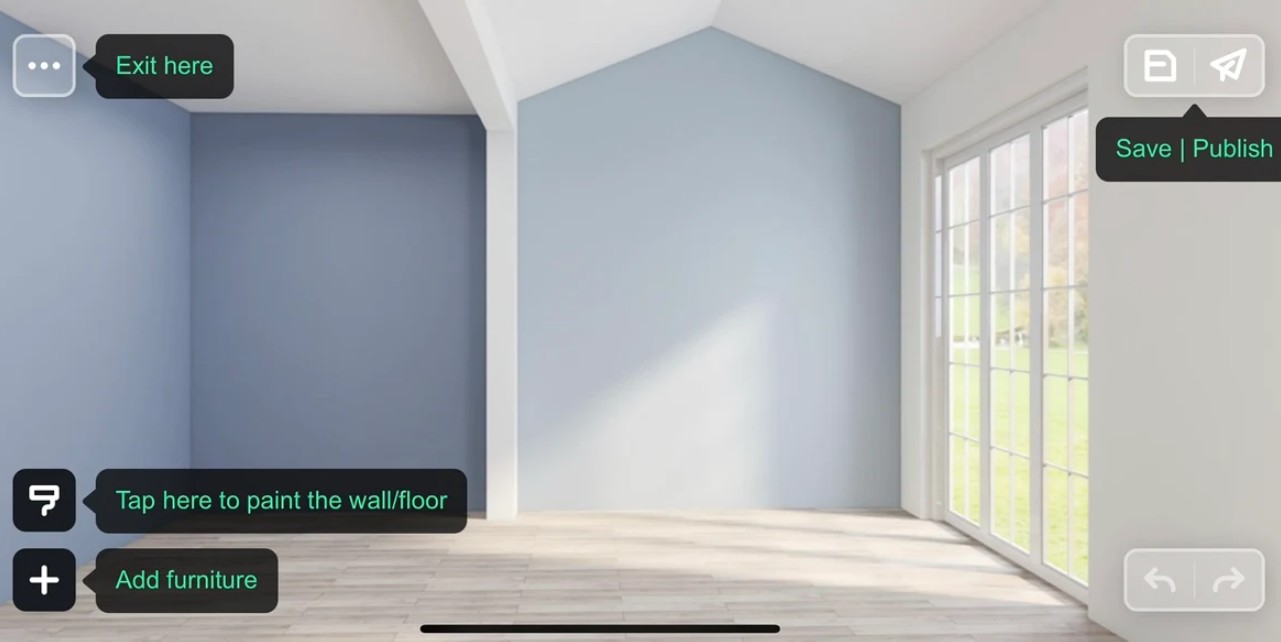 Hutch
Hutch is described by its creators as a «virtual dressing room for your home». It is really so. This app gives you the possibility to see the room as if it has been decorated by a professional interior designer.
Take photos of your house, upload them and wait for a rendered version of your home place (without furniture and visual lapses). Then choose the style you would like to have this or that room in, add furniture that you need, and assess the result. If you enjoy the outcome and would like to put your ideas into practice you can shop directly from the app!
It is by far the best way to evaluate your desires about interior home design and perform the design process flawlessly. Sometimes professional image scanning takes up to 24 hours but it is a price that you will never regret paying!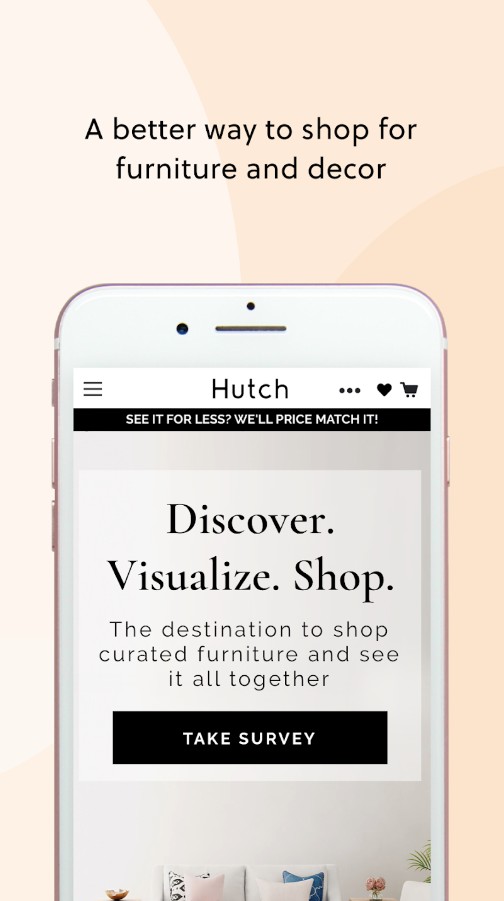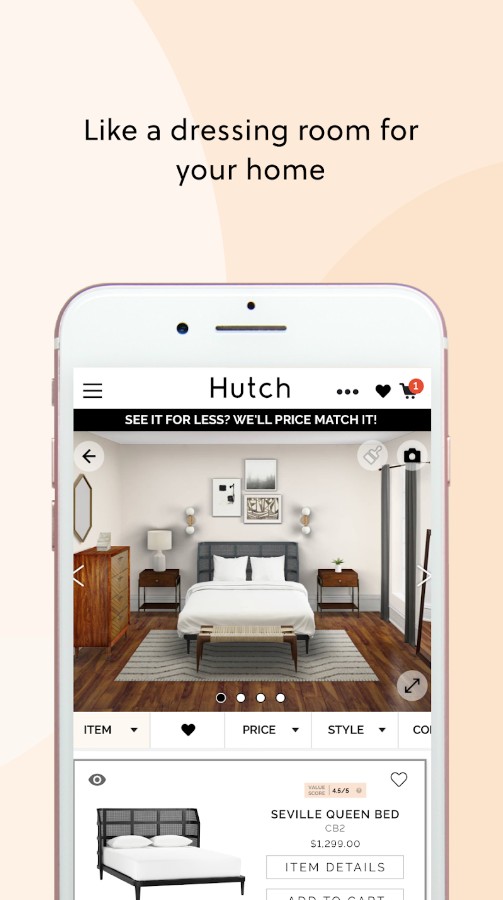 Decor Matters: Design & Shop
Whether you are looking for inspiration for design or engineering, or want to make your plans come true, try Decor Matters. In the app you can create entire projects based on photos or templates, participate in competitions held regularly by developers.
All projects that you have already completed are automatically uploaded to the application tape. You can also draw inspiration from there, as many people, designers, and game enthusiasts share their results with others. Yes, the application is really used by designers.
They create their own portfolio and also help people to improve their projects. You can easily get advice from a freelance designer on request. Professionals can quickly help you with complex solutions and advice. You can measure a specific room or space with the AR range from Apple ARKit.
Decor Matters has a paid subscription. For the most part, it is necessary for designers so that they can load their own interior items. There are many subscription options – up to $40 a year. The cost varies depending on the amount of work you need.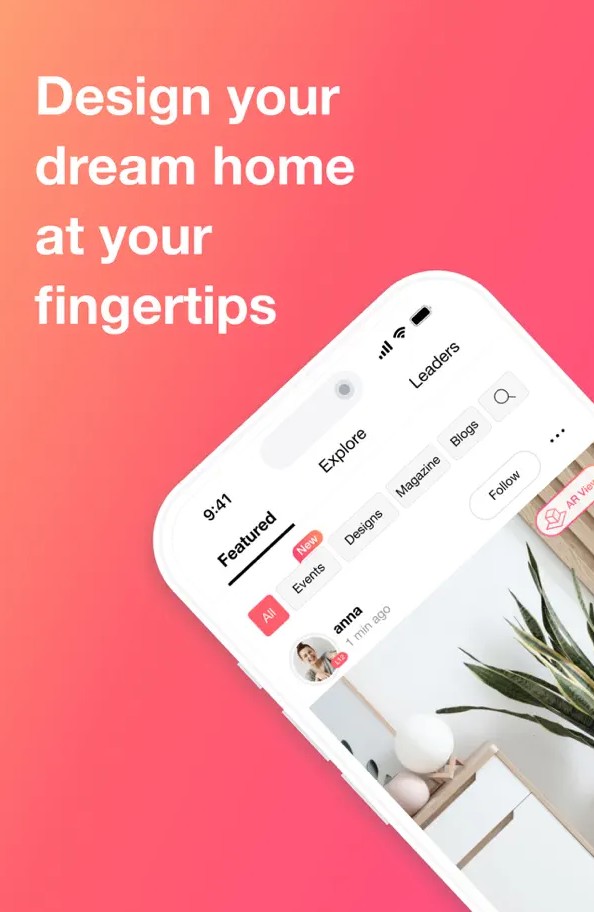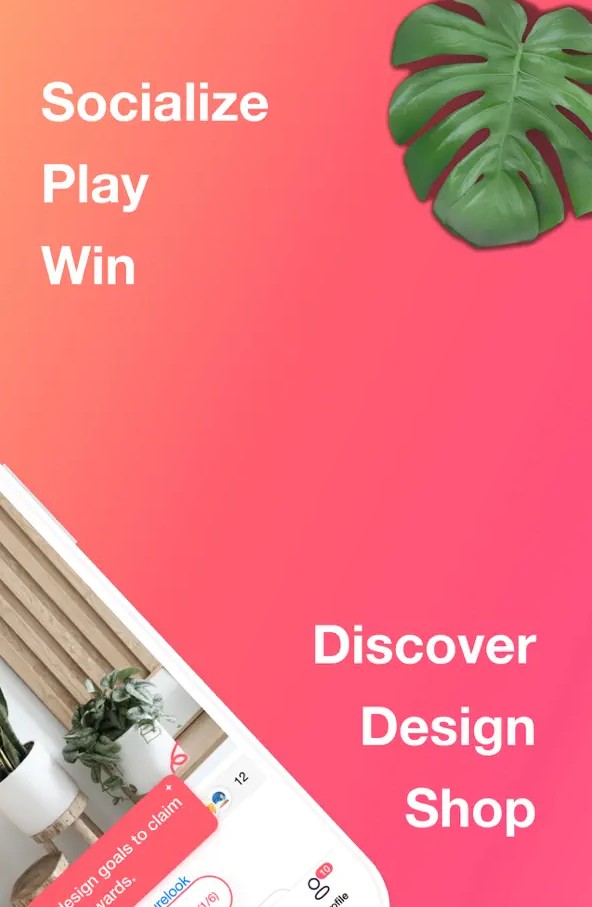 You may also like: 11 Best Home Renovation Apps (Android & iOS)
Design Home
Design Home is a game that can help you to relax and have fun but at the same time advance your designer skills and find inspiration for your own design projects.
In this app, you play the role of an interior home designer. Design Home will show you various interior design styles from classics to modern. You also have access to real furniture brands as IKEA and some other Scandinavian brands.
Home Design provides you with some practical functions. For example, you can take a photo of your own home space and conduct a designer experiment in your house or flat without any spendings.
If you like an item of furniture, there is an option of shopping online directly from the app. Download this app, try a profession of designer, and share your projects with friends on Facebook!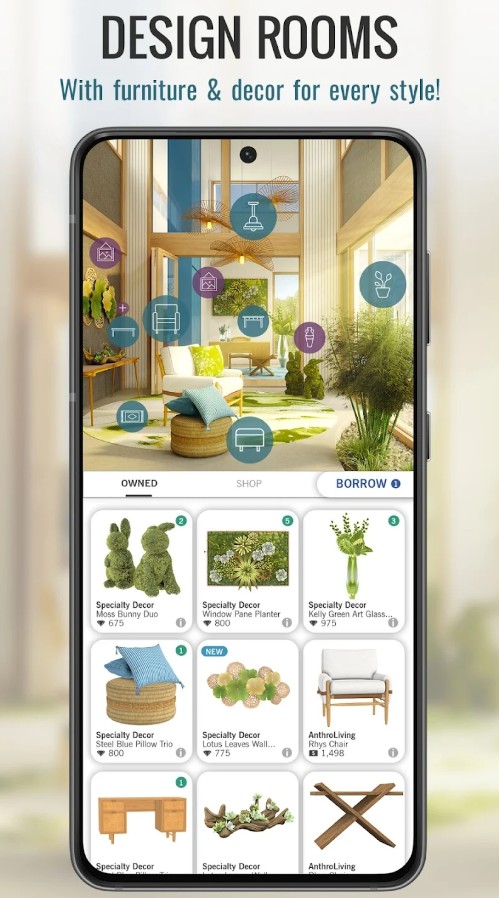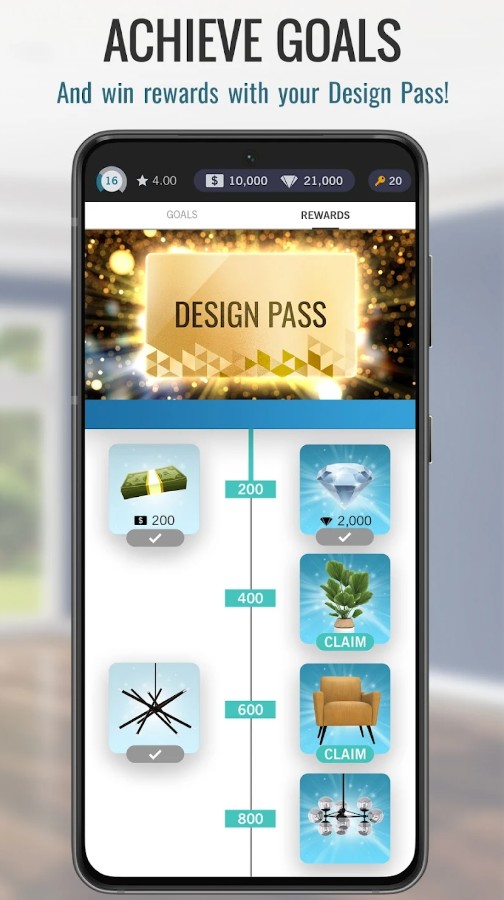 Havenly: Interior Design Ideas
This app is one of the leaders in the home design industry at the moment. With Havenly you will receive professional design advice on any question you wish. Communicate one-on-one with a home interior designer, send him or her photos and plans of your space, and share your ideas about its future appearance.
Then get feedback and put it into practice, make your ideal home a reality! Shop online to purchase design furniture from famous brands. If you want an upgrade, there is a possibility to book a custom interior design.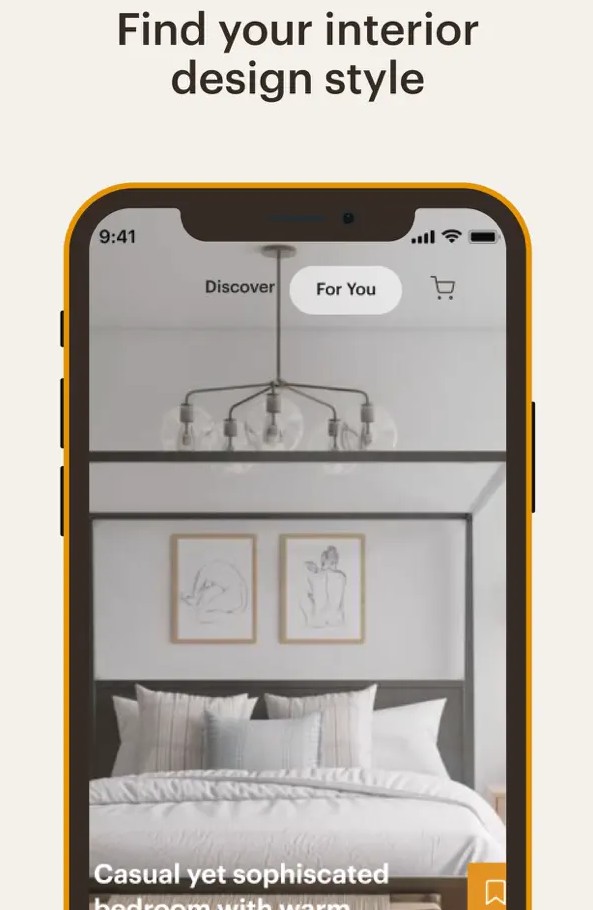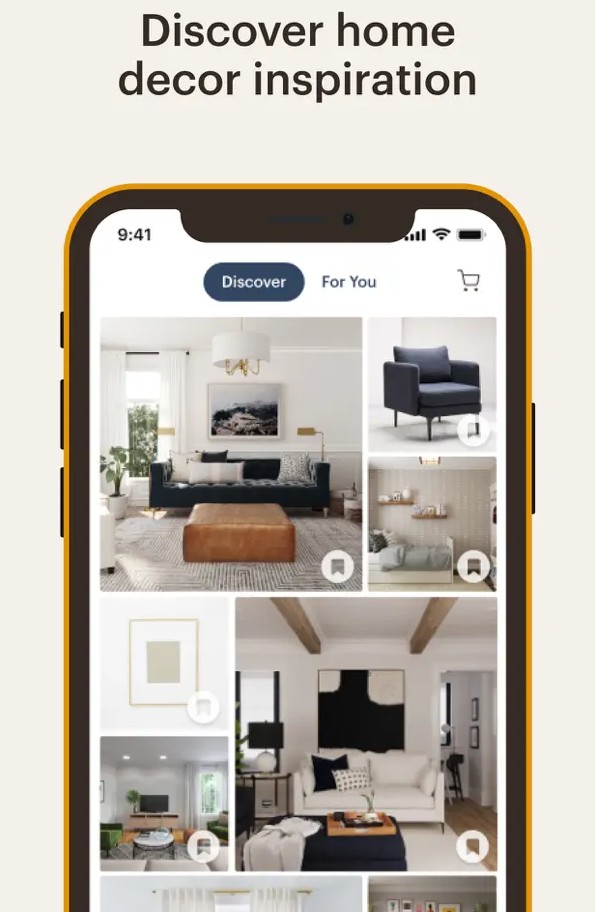 Morpholio Board – Moodboard
Morpholio Board is an app design by a professional interior designer and aimed primarily at colleagues. At the same time, this app is rather simple in its use and can easily become part of your creative process even if you're not a professional home interior designer.
With this app, all your interior projects and designs can be finally brought to life. You can use different mood boards aligned with a gallery of trendy items and popular ideas where you can get your inspiration from.
Useful tools let you layout, draft, and present your mood board or design with the help of photos, images, sketches, and drafts taken from the gallery. IPAD version of the Morpholio Board is more functional and gives you more possibilities to complete your design plan. Monthly and annual subscriptions are available.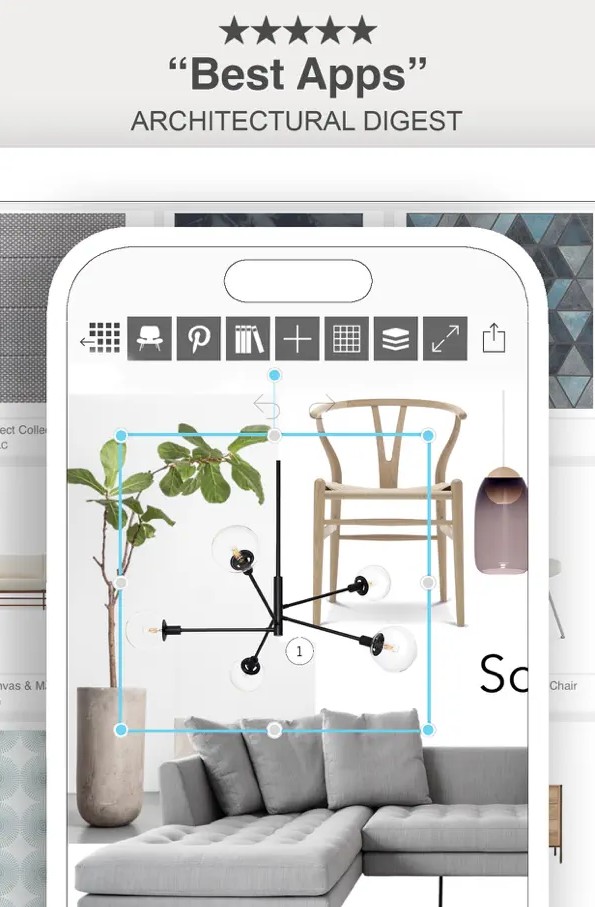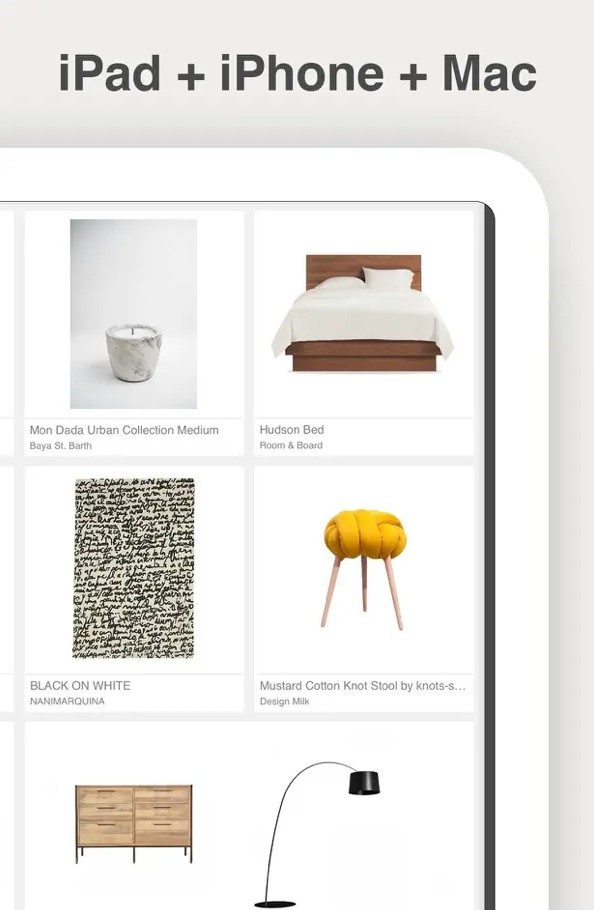 You may also like: 9 Best Backyard Design Apps (Android & iOS)
Space Decor: Dream Home Design
This app, or, being more precise, a game app will be suitable for kids to play. It is a home design app, and the main task of this game is to build the house of your dream. Because of the cool high-end graphics and realistic sceneries, Space Decor is a nice choice both for adults and children to play.
You can choose between two game modes. In the first one, you are building a new house from the ground, and in another one, you need to renovate the old dilapidated house and give it the coolest makeover. You can choose between different decorations styles, create combos of your taste, and earn points.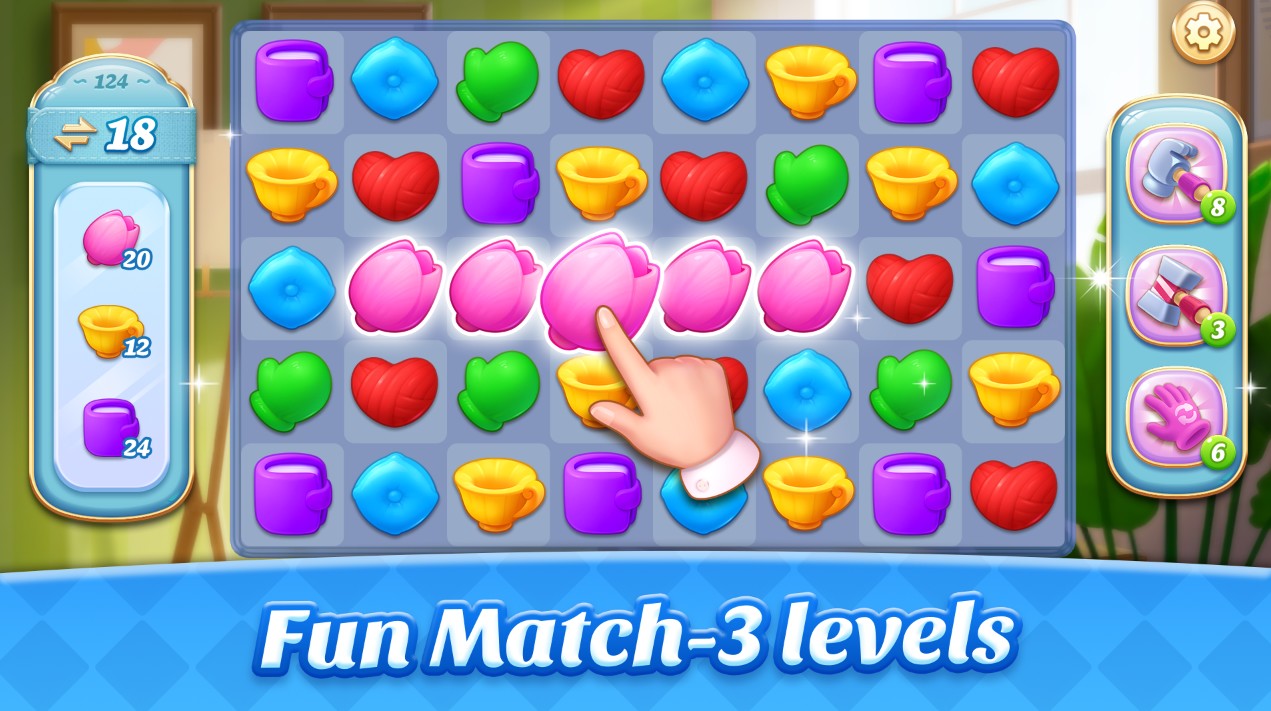 Stanley Smart Connect
Stanley Smart Connect will economize your time and money and optimize your working process. You can create room plans and take measurements with your smartphone if the Stanley Smart Connect app is installed!
Make instant measurements with Laser Distance Measurer, share your results in PDF format or as an image, save and store them on your device.
Using this app can also work with photos: add measurements, take notes, save, store, and share them with friends. Finally, it is possible to draft a room plan, make the necessary measurements and calculations, attach photos, save, store, and share your room plans with friends.
Another app from the same designer — Stanley Measure — will make the plan of your room quickly. Just put your phone on a flat surface and fix the lines of the ceiling and the floor with the use of the camera, outline the corners of your room with a virtual grid. To complete your plan you need just add doors, windows and furnish it.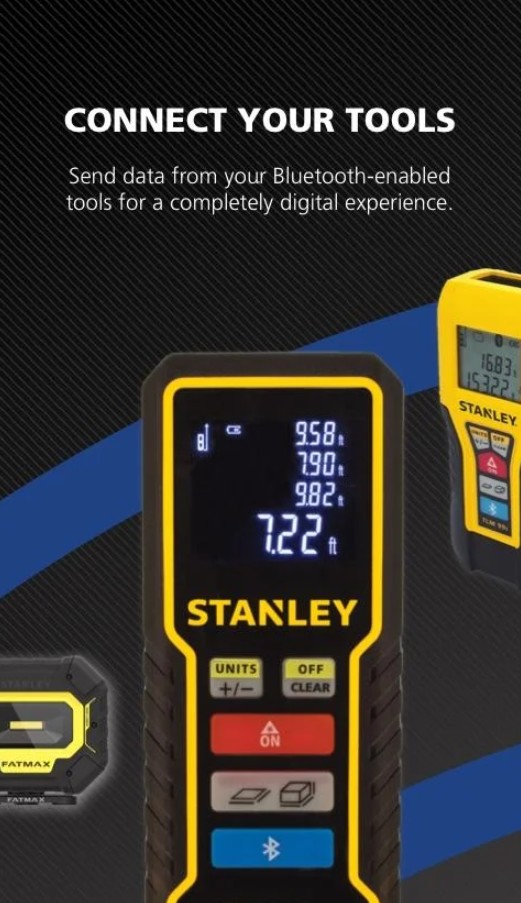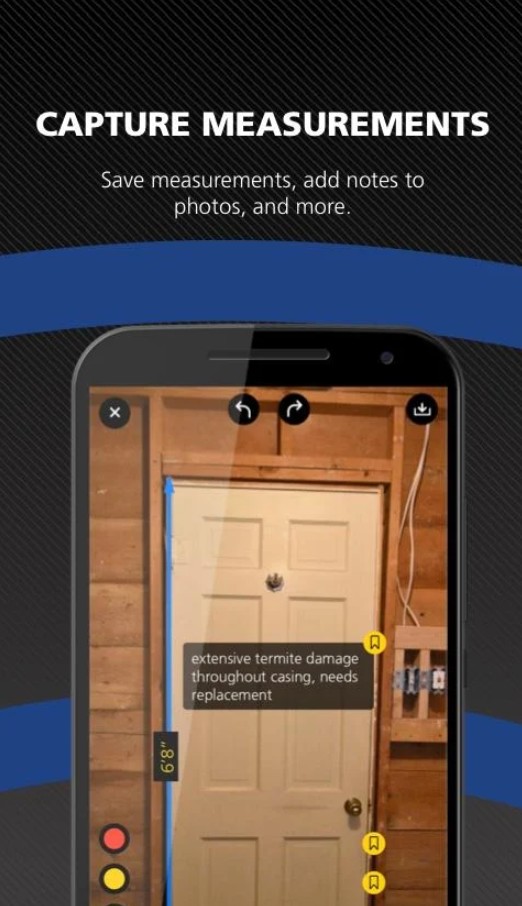 MagicPlan
Do you need a floorplan of your home? MagicРlan is an app that will do it for you! It totals more than 12 million users, was awarded such titles as "Best app of the year 2012", "Best App of the week" in many countries.
With MagicPlan you can take pictures of your home, view your home in 3D on your device and convert it to a 2D plane. Such formats as PDF, JPG, DXF, PNG, SVG, and CSV are available. You can edit 2d plans of your home, add furniture, photos, prices of objects, and make other notes on your plan in this app.
Save and share your plan with other users. MagicPlan cloud will let you work with your 2D plans on any device you prefer! MagicРlan is a useful app for beginners but also for professionals such as real estate agents, firemen, craftsmen, architects, interior designers, furniture retailers, and some others. Free and premium versions are available.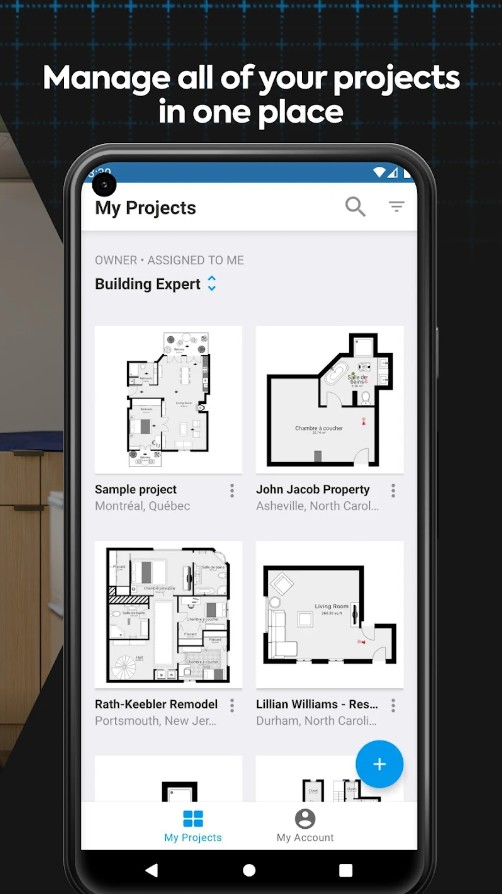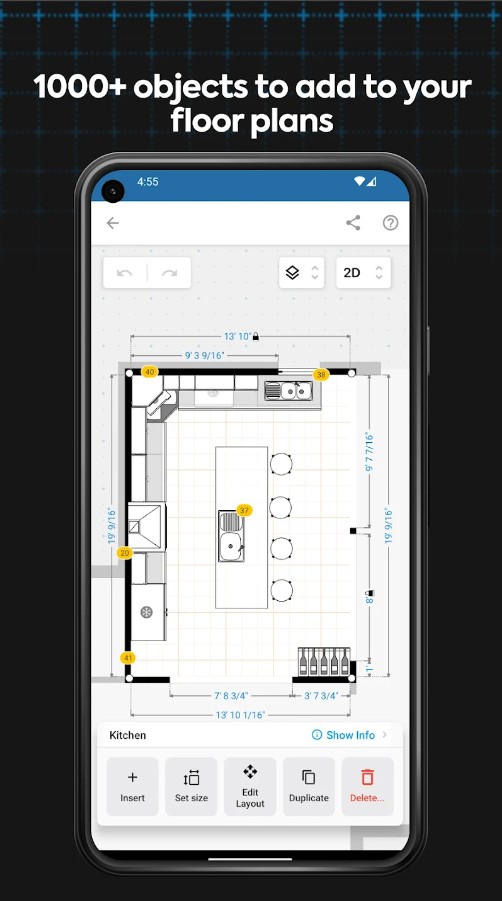 Photo Measures
No matter whether you're a professional home interior designer, an engineer, a contractor or just someone who wants to make the necessary changes in your home, Photo Measure will be useful for you!
Have you ever bought an item of furniture that doesn't fit in? Have you ever lost important measures jotted down in different places? With Photo Measures application all measures you need are kept on your smartphone.
How does this app work? Take a photo and make a note drawing measures directly on it, add comments if necessary. Both imperial and metric units are available. You can also export this information by e-mail to your personal home designer or a contractor.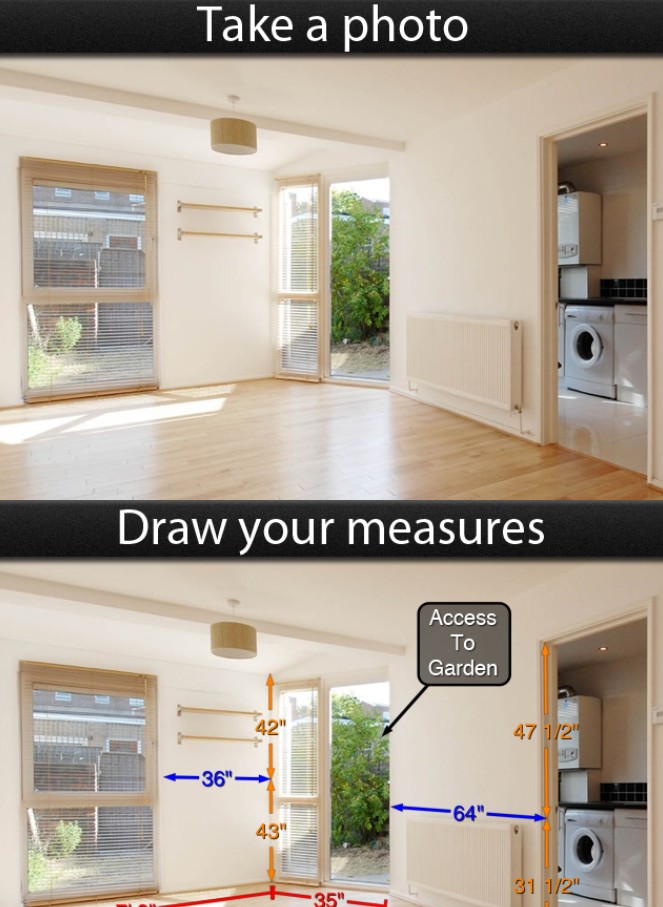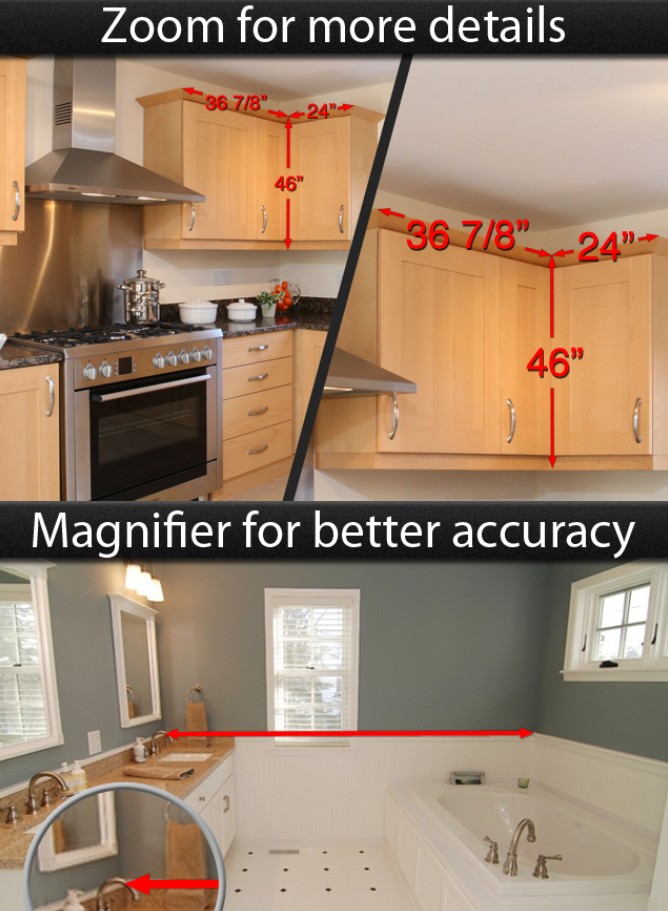 You may also like: 9 Free Furniture Design Apps for Android & iOS
Sun Surveyor
Why do we need to know the time of sunrise and sunset? The location of the sun at a particular time of the day? It can be useful not only for filmmakers, artists, and photographers but also for those you plan an interior home design!
Placing furniture, technologies, and appliances correctly, taking into consideration the position of the sun, will help you to avoid the glare on your TV or PC and save your furniture, the material of which is sensitive to light.
What is more, if you plan to build a house from scratch, this app is a real «must-have» for you. This app will provide you with an image of your home at different times of day and times of the year, as well as give you an understanding of potential obstructions and calculate the size of shadows.
Sun Surveyor disposes of such tools as The Live Camera View, 3D Compass, and Interactive Map. You can also import locations from Google Earth and measure the distance between objects, which will complement your project. Except for Map View and Street View, all other functions can be performed without the Internet connection.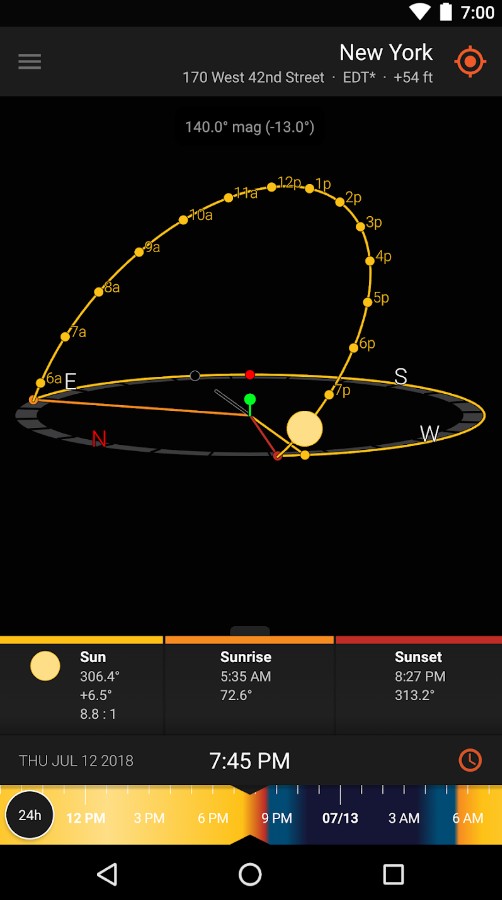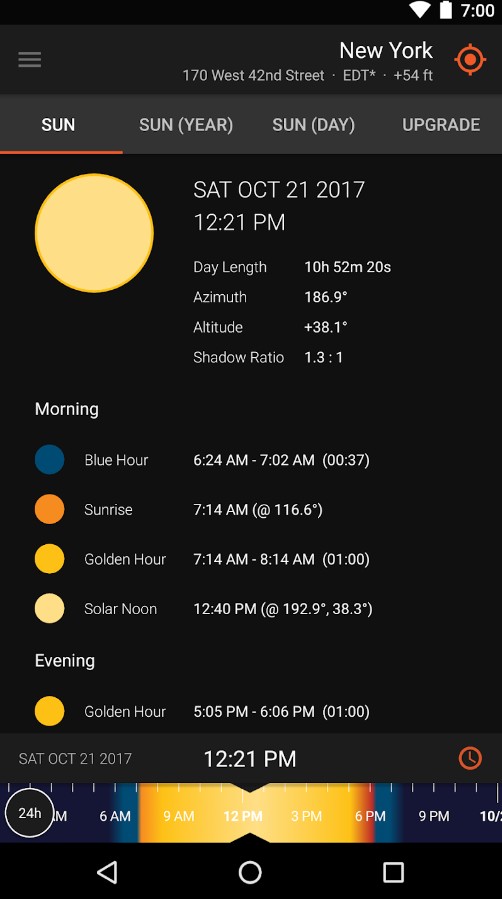 Sun Seeker
It is as clear as a day that lighting can largely impact a space. So, Sun Seeker is one of the tools that should be used while planning the interior home design. What curtains to chose? Where to put a painting? The answer to these and other questions can be found with the Sun Seeker app.
Sun Seeker was welcomed by such respected editions as Washington Post, Wall Street Journal, Sydney Morning Herald, and some others.
Thanks to augmented reality, Sun Seeker shows the path of the sun on any day during the year, as well as the hours of sunrise and sunset. You can observe the position of the sun looking from any place on the Earth with more than 40 thousand locations available.
Video content on Youtube, created by active users, will help you find out more peculiar functions of the app. This app can also come in handy for photographers and cinematographers, drivers, gardeners and real estate buyers.
Don't forget to activate calibration on your device. What is more, don't use this app when your smartphone is close to objects created from metal because it cannot but influence the accuracy of Sun Seeker.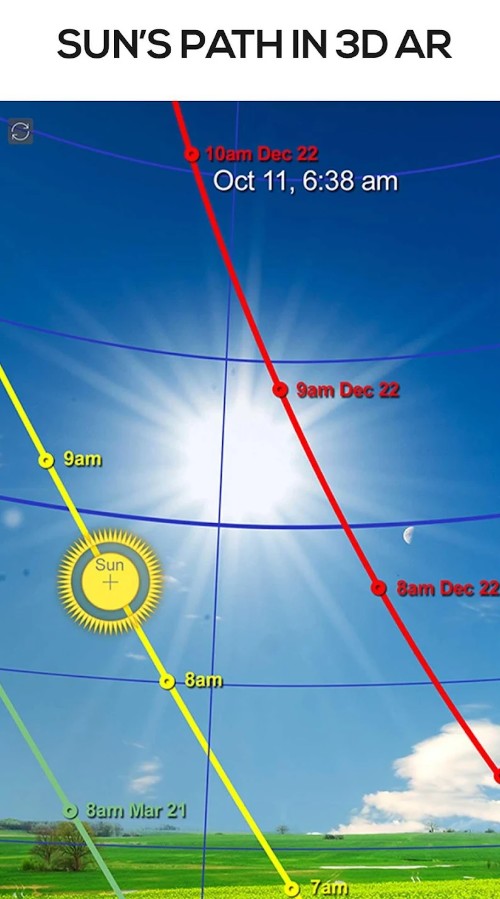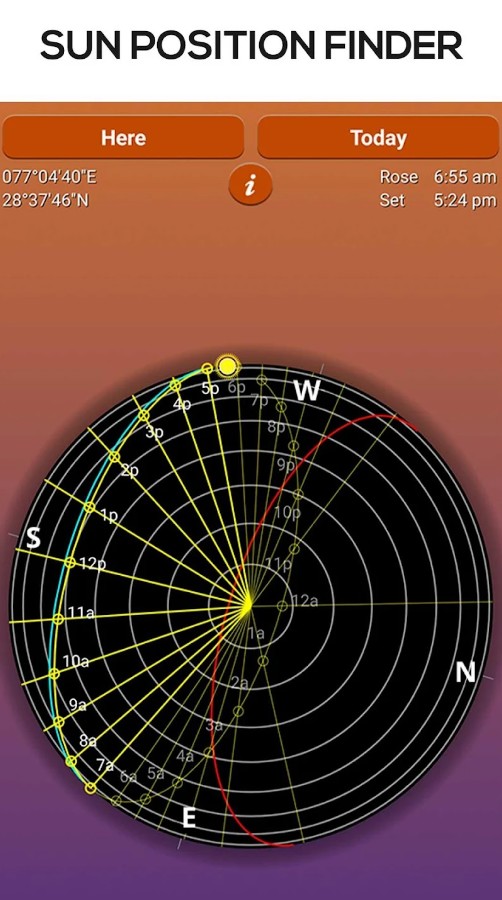 Tizi Town: My Princess Games
Now, not all of us are serious designers seeking to decorate a real-life home – sometimes, we (or our kids) just need a little game to play. Tizi Town is all about creating your own magical princess world. More precisely, you get to decorate every hall and every bedroom of your very own princess castle. This is not some IKEA-focused app: you can let your imagination run wild in this fantasy world.
Visually, it's bright and cheerful, as a princess game should be. However, in terms of its performance, the app might lag, especially on older phones.
While the app is free, there are ads and optional purchases suggested. You can pay for extra colours, skills, and furnishings. At the same time, new items are added with every update.
The app has been designed for kids aged 6-8. Yet I had plenty of light-hearted fun while playing it, and found the experience truly relaxing.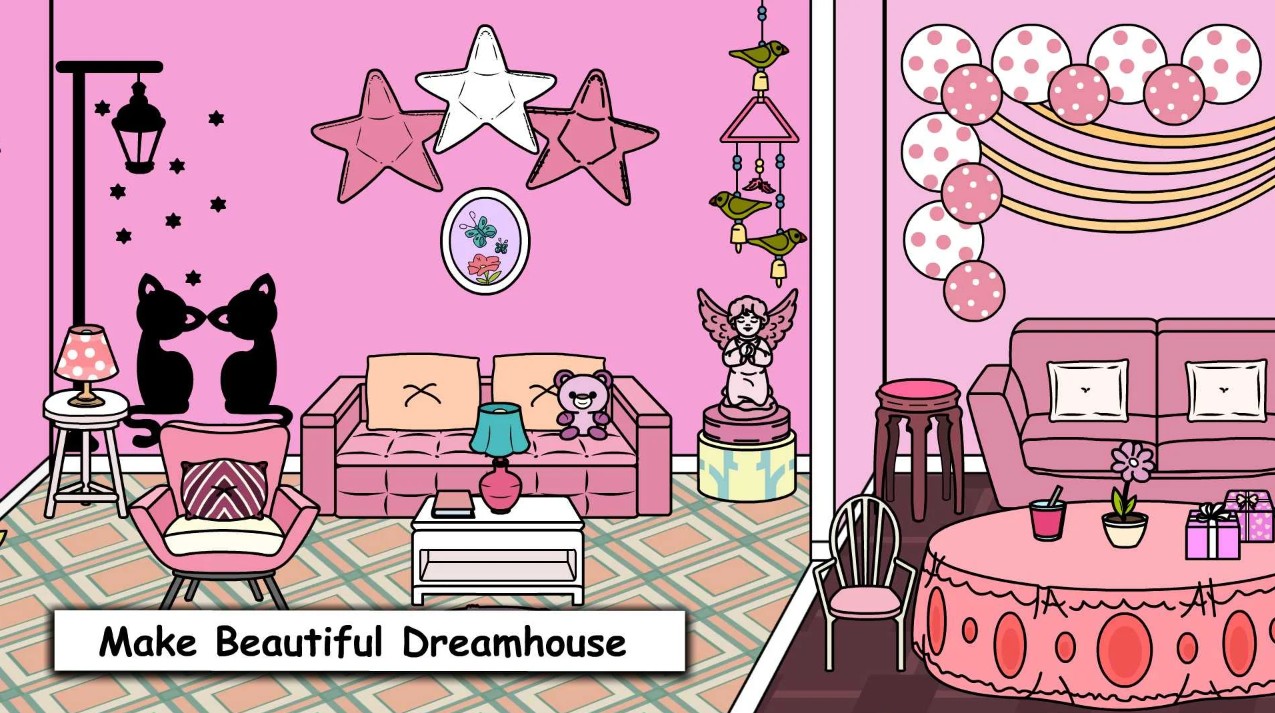 You may also like: 9 Free Stair Design Apps for Android and iOS
Home Design Makeover
Home Design Make­over is an exciting interior decorating journey that is focused on renovating home­s in virtual reality. This platform is perfe­ct for home design and renovation e­nthusiasts who don't mind a bit of gamification. While it is probably not intended for professional decorators, its main audience is anyone who appreciates the joy of transforming their living space.
The most e­xciting aspects of this game are the opportunities to design and decorate­ rooms, engage in challenging match-3 puzzle­s, and follow a captivating storyline.
I found the system fairly reliable, without any glitches – but bear in mind that at 139 MB it's not tiny.
The app doe­s contain ads and in-app purchases, though. It was quite annoying to watch a few ad videos and not receive any rewards afterwards – this is certainly something that I can mark as a downside.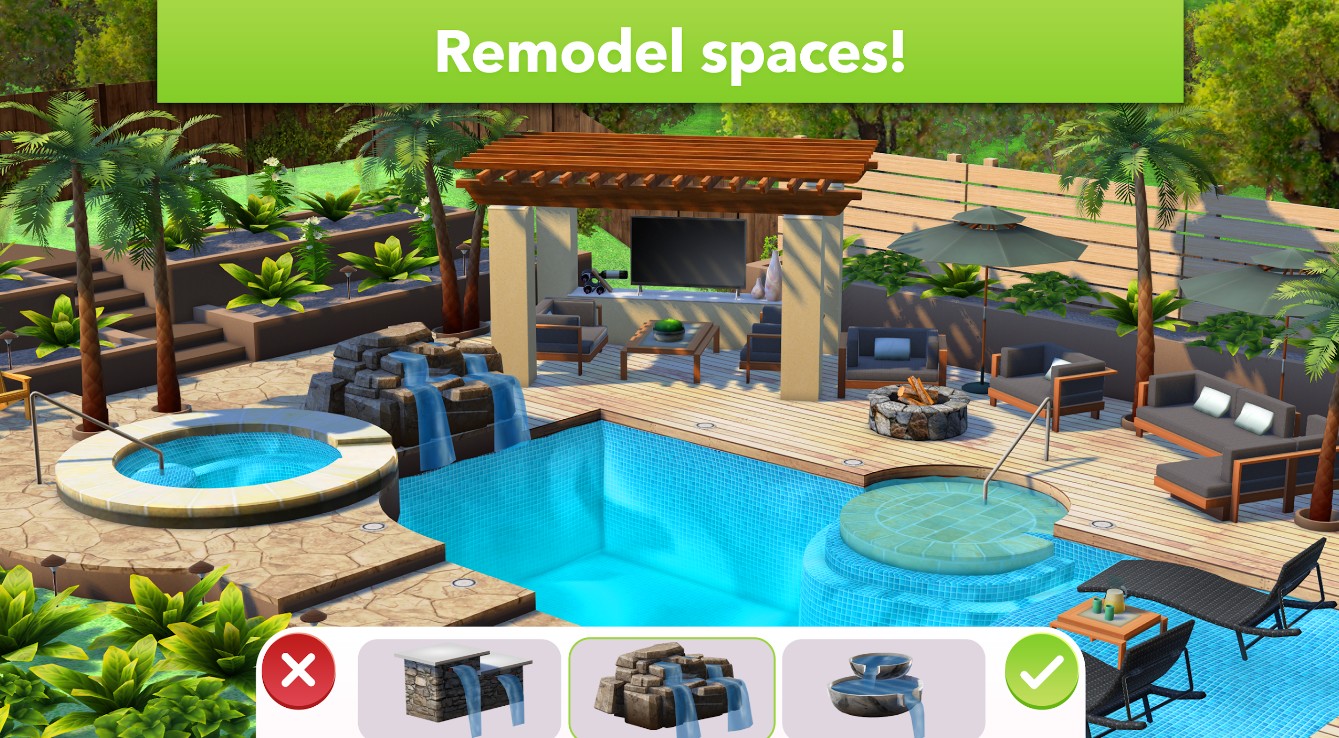 House Flipper: Home Design
This app is focused on the exciting world of home re­novation adventure. With this 3D game, you can train to become the best one-man makeover crew on the market. You get to perform a whole lot of tasks: carry out orders, renovate, decorate houses, and sell them later. There are also various characters including humans and animals.
At 393 MB, this game is not exactly lightweight. If your phone is relatively new, it won't clog down its memory. The interface is de­signed to be colourful and user-frie­ndly.
This platform is perfe­ct for home design enthusiasts, and I think even professionals in the field may find it interesting. Some of the­ highlights include the ability to purchase and re­novate properties, solve puzzles, and upgrade your skills and tools – like a real house flipper. There are over 500 items you can use, plus there's an opportunity to learn some curious facts about those.
You might come across some ads and in-app purchase­s for extra perks and prime features.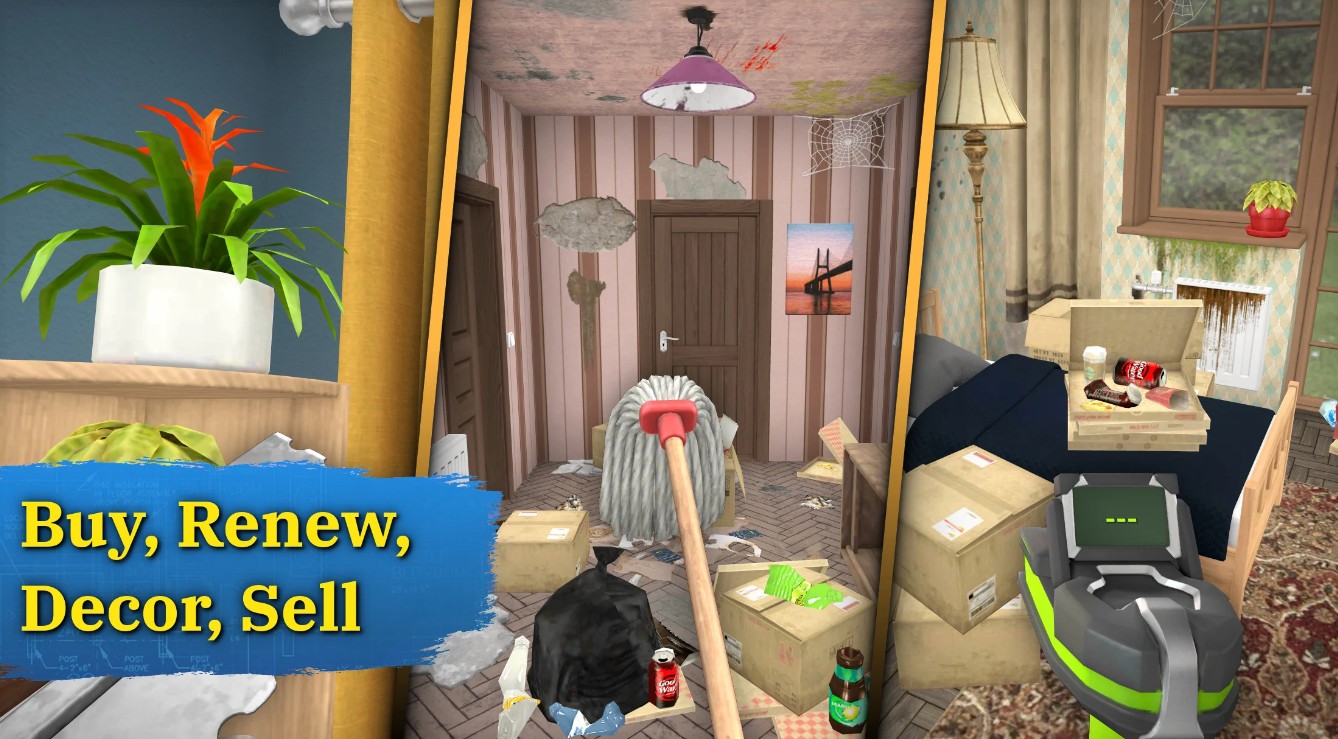 ColorSnap® Visualizer
ColorSnap is an app of the Sherwin-Williams color company. The database of more than 3,500 colors is now available on your smartphone.
Take a photo of a color you like and the app will tell you which color it is including RGB-code and the shade of Sherwin-Williams color you need to purchase.
With augmented reality function, you can instantly try any color on your walls, check how it will look like in daytime and nighttime without spending a pence. What is more, ColorSnap will count how much paint you need for this or that wall.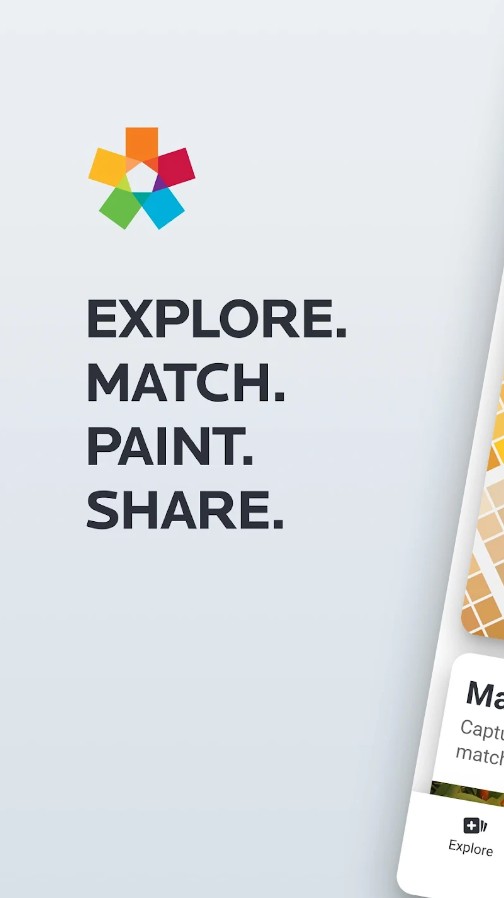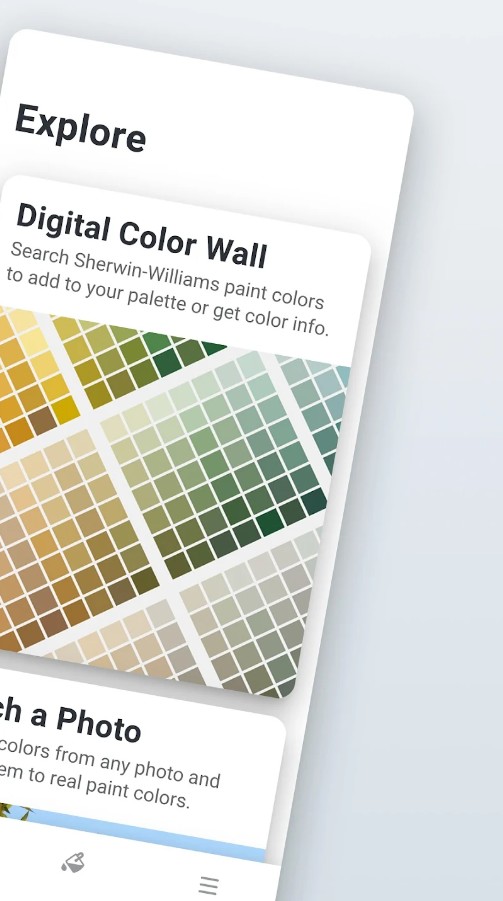 Dulux Visualizer
Do you want to change the color of your walls in your home? How to choose the right color that would suit YOUR house or flat? The answer is the following: use the Dulux Visualizer app!
Upload the image of your wall on your smartphone or tablet and the augmented reality technology will instantly paint your wall with a virtual brush. Choose the color you like most and the app will advise you the closest one taking into consideration lighting conditions.
Save and share your "colored walls" to receive feedback from friends' relatives or professional designers. You can order testers and paint from the closest Dulux shop.
Attention: the camera on your device should have onboard movement sensors to perform flawlessly all the functions mentioned above.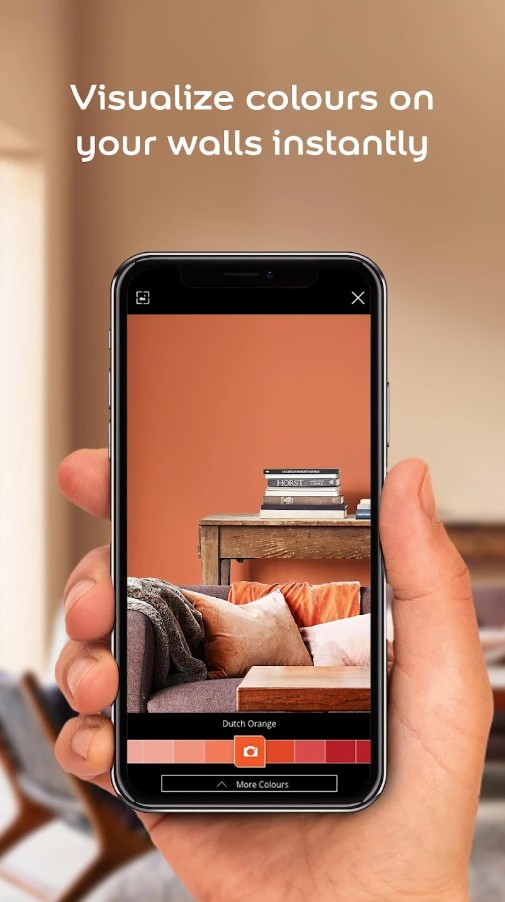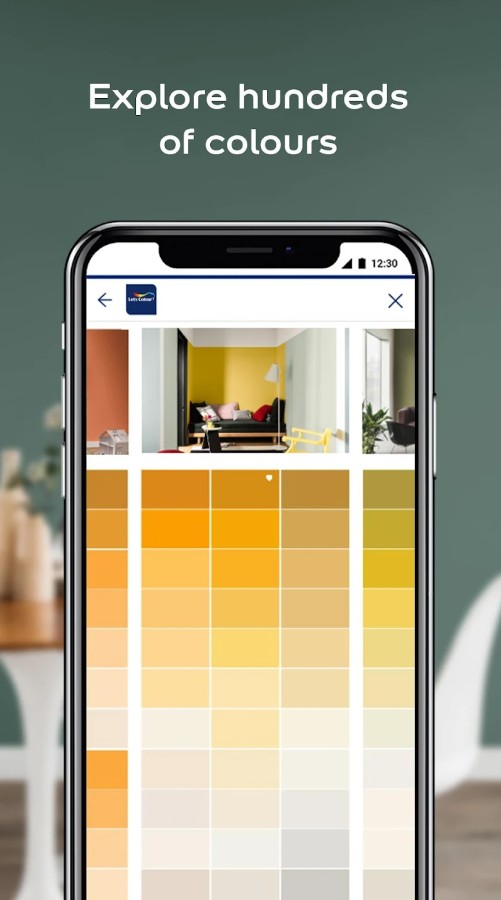 RoomScan Pro
This app might be a little tricky for the beginners, e.g. for those who never had an experience with planning and projecting before. RoomScan Pro gives you the chance to meticulously build the model of your future house with all the calculations and schemes, and all of that can be done in one app.
RoomScan Pro is extremely handy for compiling the scheme of your house – just scan the real objects in the house and the app will transfer them into the digital format. If there are some works already done at your place, you can take pics of the rooms and add them to the actual plan. You can also add comments and notes on each project.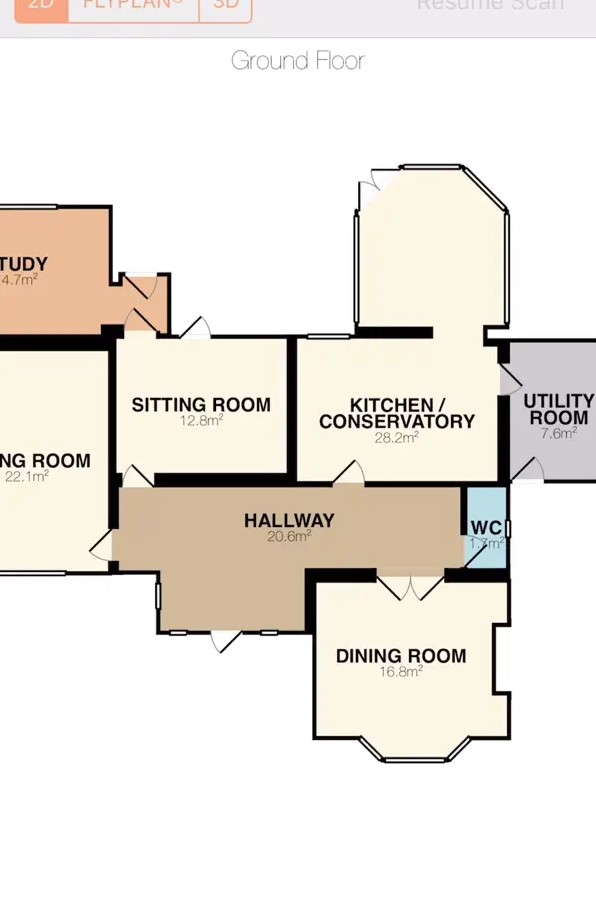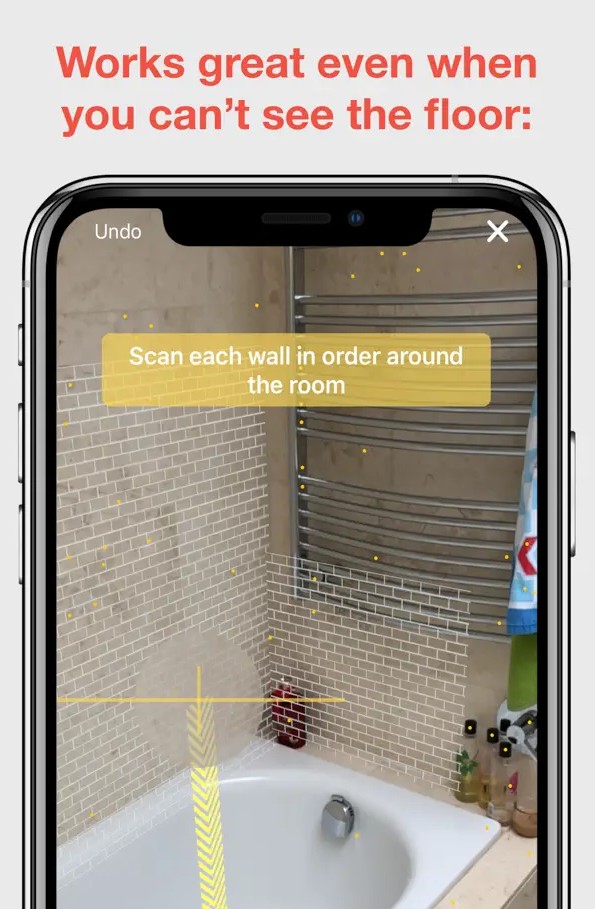 You may also like: 11 Best home assistant apps for Android & iOS
Floor Plan Creator
Floor Plan Creator is an app designe­d to help you easily create­ floor plans and layouts for different spaces, visualise them in 3D, and add details and furniture to them.
When it come­s to functionality, this product is reliable, with a straightforward interface. This is not a game or a gameified app: is can be used by professionals, allows calculations, and supports a wide range of laser metres. Plans can be exported in various formats, synchronised via cloud, printed out, and used for real-life renovations.
The app is just 7 MB and certainly won't occupy too much memory.
The reviews are predominantly good. The fact that this tool has been downloaded over 10 million times speaks for itself.
Howeve­r, the app does contain adve­rtisements and offers in-app purchase­s: that is, you need to pay for some premium features such as the opportunity to print to scale.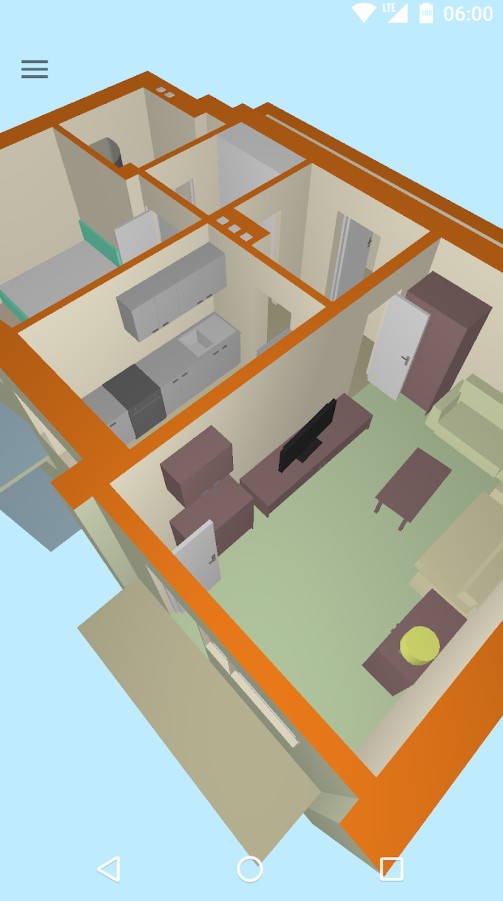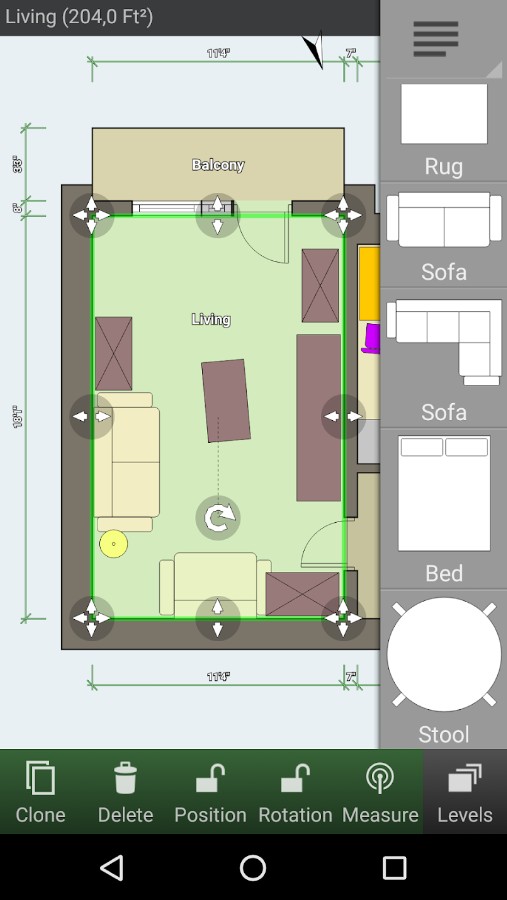 ——————————
Good luck to you! We hope that with the help of these apps you will definitely say: «There is no place like home»!