9 Best harmonica learning apps for Android & iOS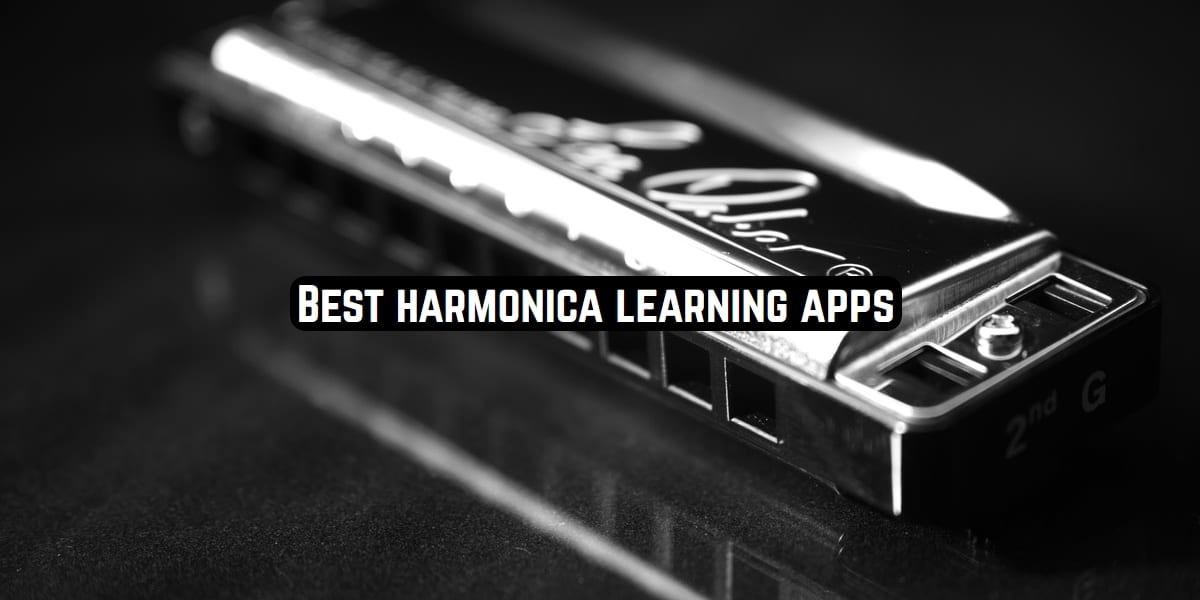 The harmonica is not the most common musical instrument. Many people at first glance may think that in order to play it, you need an incredible talent and ability, but it is not.
Playing the harmonica is easy and fun, and people can learn to play it just by putting a little effort into it. Harmonica can be called a universal instrument, which can be taken everywhere due to its small size.
However, you should admit that in order to be able to play it, you must either have a good mentor or find the right source of knowledge.
We have found 9 best applications for you to really learn how to play the harmonica.
Harmonica Easy Tab
More than a hundred songs, the ability to learn from scratch, and even constant updates are all available to Harmonica Easy Tab users. Not so long ago the developers completely updated the application, so it became even more convenient and functional for new users.
The Harmonica Easy Tab is a simple and efficient enough application to help newcomers train their harmonica skills. It will be especially convenient for those people who would like to refresh their memory of forgotten melodies that they learned some time ago.
All you need to do to start using the application is to simply download it. After that, pick up the harmonica and you can start practicing music – just practice until you get the perfect result.
Real Harmonica
The music teachers do not waste time and designed an application that will be a real guide in the world of music for beginners. Would you like to learn to play the harmonica? Then we think it's time to get started and Real Harmonica is perfect for that.
Real Harmonica is suitable for people who need a portable and functional guide to start learning music at any time. There are many types of harmonica – diatonic, orchestral, bass and so on.
There are instructions for all these kinds of the harmonica in Real Harmonica so that the user can quickly orient himself in a new musical instrument. The application contains all the notes and holes that are present in the harmonica. The Real Harmonica is easy to use even during your shortest breaks, so it's perfect for students.
Learn Harmonica
Beginners in music usually start their careers in music or just develop a hobby making covers of popular songs. This is because to repeat something already known or immediately learn the melody that you like is much more enjoyable than playing a strange or abstract melody.
Learn Harmonica provides its users with about two hundred free video lessons, each of them related to a different style and genre of music.
Of course, someone might think that the harmonica is a too simple tool for such a structure, but in reality, it is not.
When you study the material in Learn Harmonica, you'll realize that it's much more complicated than expected. Advanced users will teach you to play just like real professional musicians.
After watching the video lessons, you can repeat popular music styles or even songs yourself.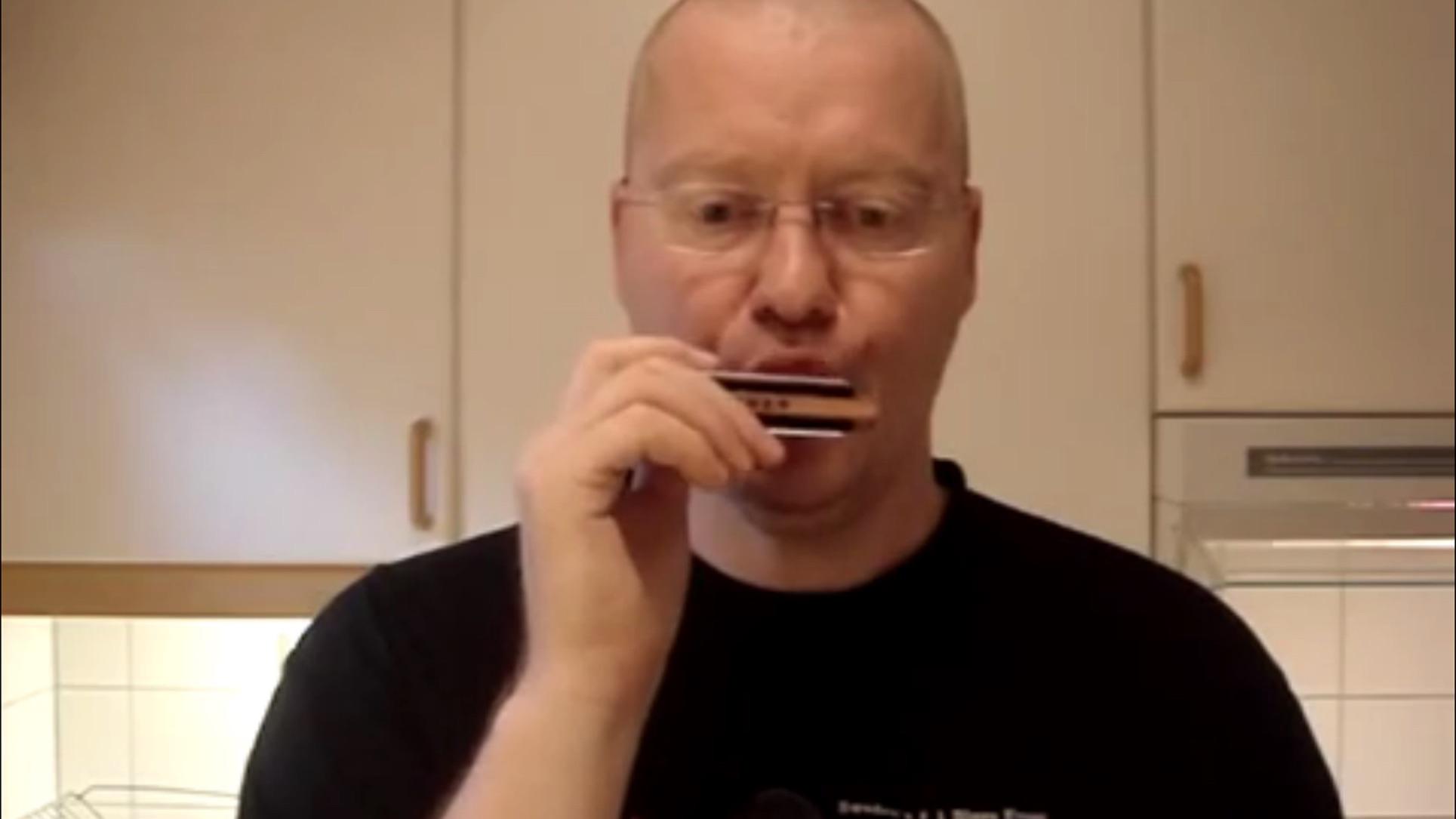 You may also like: 11 Best music notation apps for Android & iOS
Harmonica Clinic
Some applications have been created as one large training platform. Harmonica Clinic is one of these applications. Here you will not just read any theoretical material, but you can try yourself as a musician or just start playing even the simplest melodies on the harmonica.
Harmonica Clinic has collected over three hundred informative harmonica lessons. The developers say they have decided to create something simple and unusual and something that could attract sophisticated users.
If you think you have tried everything, we can assure you that you still have something to learn. The harmonica is an inexpensive and compact instrument that can entertain you anywhere – all you have to do is master it!
HarpNinja
HarpNinja will allow you to learn the art of playing the harmonica much faster than you could with a teacher or in special courses.
Want to prepare for an event, improve your skills or learn a new musical instrument for yourself? Then you can learn the harmonica.
The HarpNinja application has several versions. One of them includes less and limited functionality, while the other gives full freedom to its users.
The only small requirement is that in order for you to be comfortable using HarpNinja for learning, you should have a smartphone that is more than 5 inches.
Here you can either enable recognition of the tune you are playing, or try playing one of the available tones. You can switch the display of notes and intervals yourself – at the time when you really need it.
Probably HarpNinja will not make you a professional ninja, but you can master the harmonica for sure.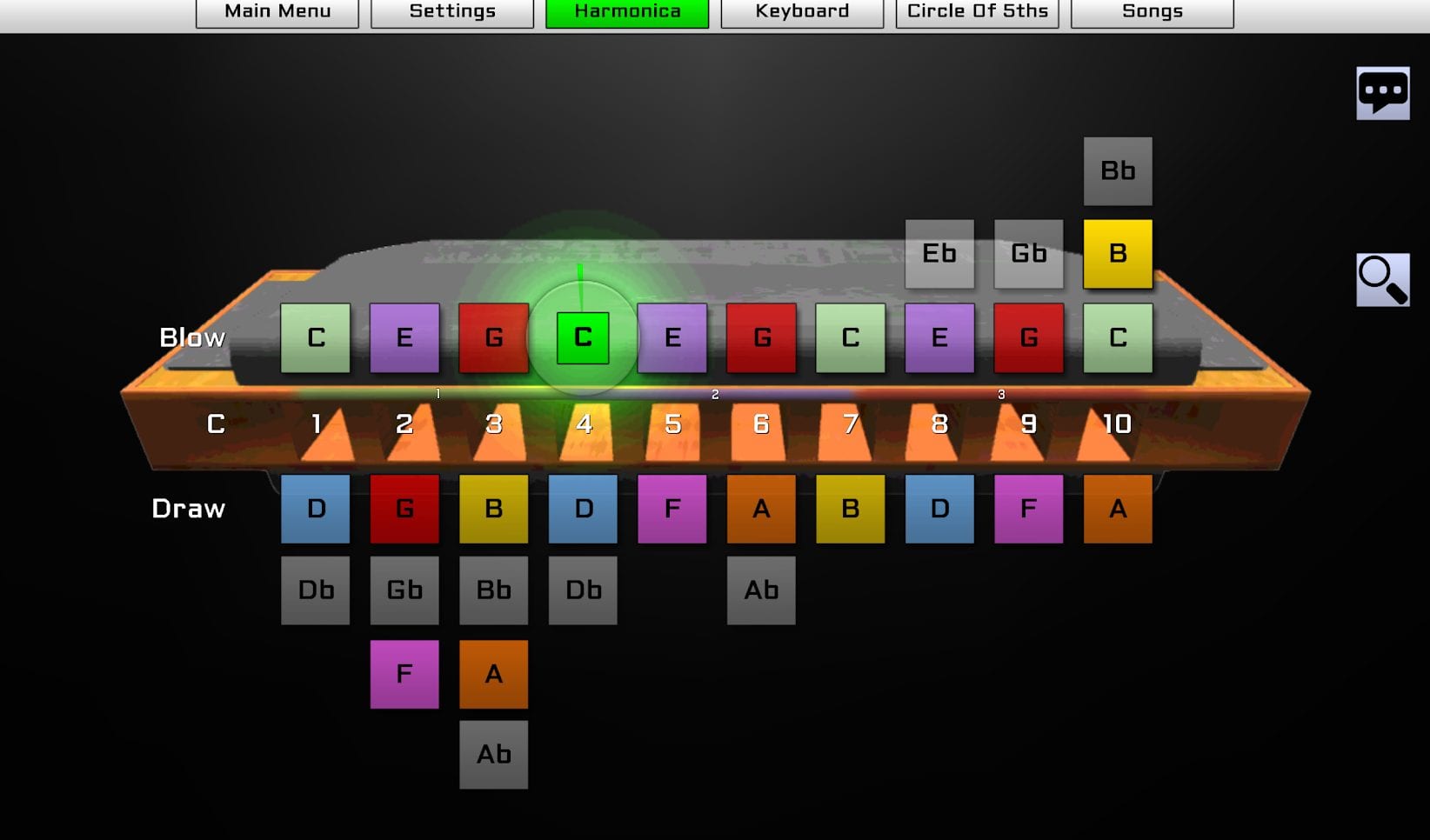 How To Play Harmonica – Harmonica Video Guide
Video lessons are one of the most effective ways to learn or master new skills. Playing musical instruments is no exception! By watching an outsider do something and explaining it to you, you can easily understand how the harmonica works.
In the Harmonica Video Guide app, you'll find a variety of tabs to help you understand how to play the harmonica.
Although the app can be considered a self-learning tool, you'll also find video tutorials for beginners, step-by-step harmonica tutorials, songs and much more.
Want to get both beginner's songs and notes that you can play? Then the Harmonica Video Guide contains everything you need.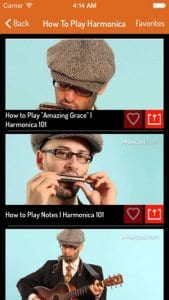 Teach Yourself Harmonica
Another application that is ready to provide you with video lessons that will teach you how to play the harmonica.
Besides what professionals will tell you about the instrument, its features and other interesting things, here you can hear covers of popular tracks, and also repeat them on your own after several training sessions.
Teach Yourself Harmonica will be your guide in this interesting world of musical instruments. Even if you just bought a harmonica and don't know how to use it, with these video lessons you'll learn how to handle an instrument.
You can choose the videos by difficulty since they are all grouped into categories. From short videos "Harmonica in 5 minutes" to the whole series of videos – after watching at least some of them, you can play a melody yourself.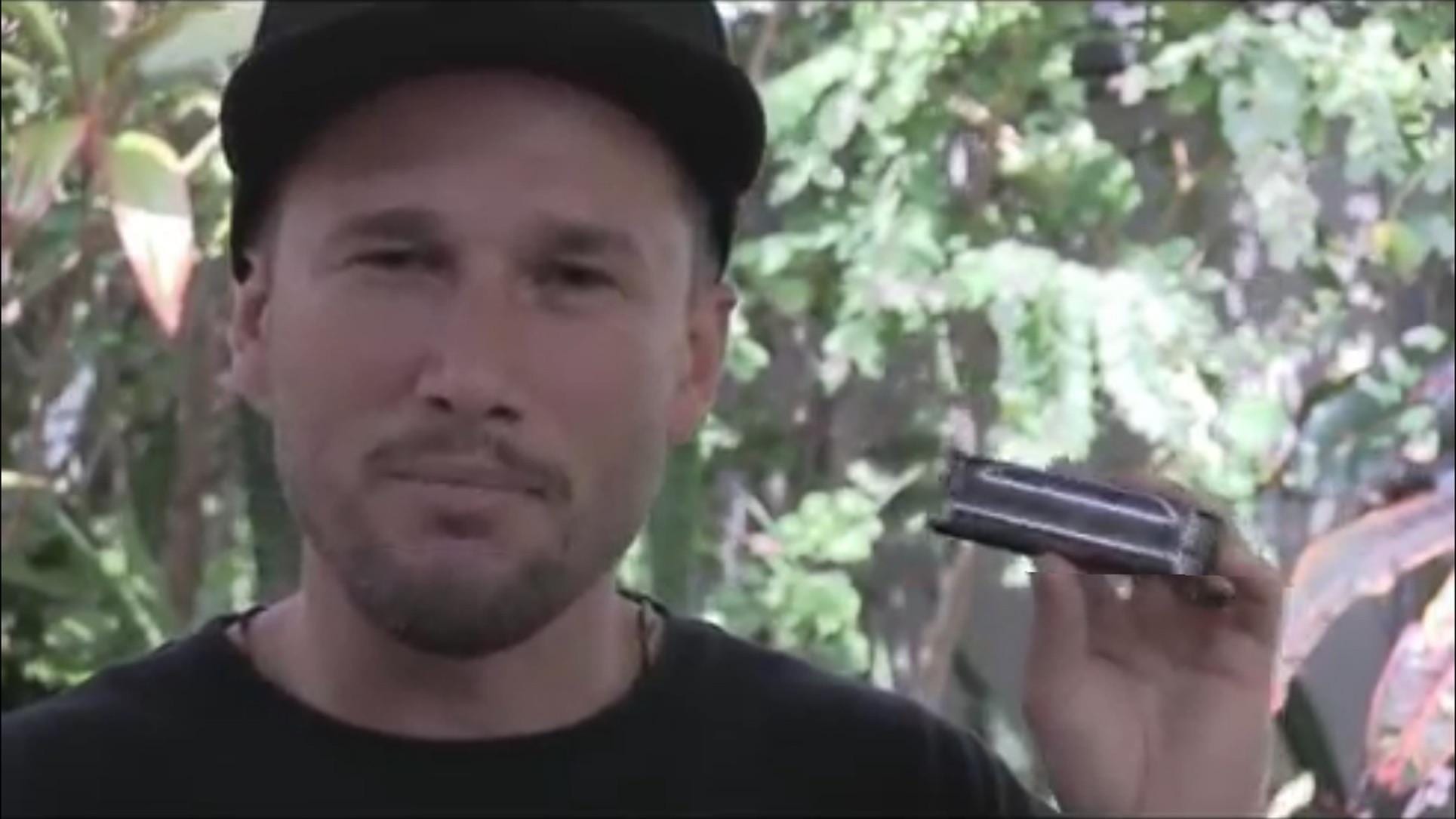 Harmonica Exercises
Every time you have some free time or just don't know what to do, you can start doing something useful, new and interesting. You can spend that time learning to play the harmonica, and Harmonica Exercises will help you.
This app contains over three hundred exercises to improve your musical instrument skills. Harmonica Exercises starts and works in the horizontal orientation of the screen, so all numbers, instructions, and data can be read easily at a time.
To keep your playing speed up or even learn how to control your harmonica from scratch, the app will always be at your fingertips. Don't wait for the weekend or even lessons from your teachers – Harmonica Exercises will help you learn a new instrument just as quickly and skillfully.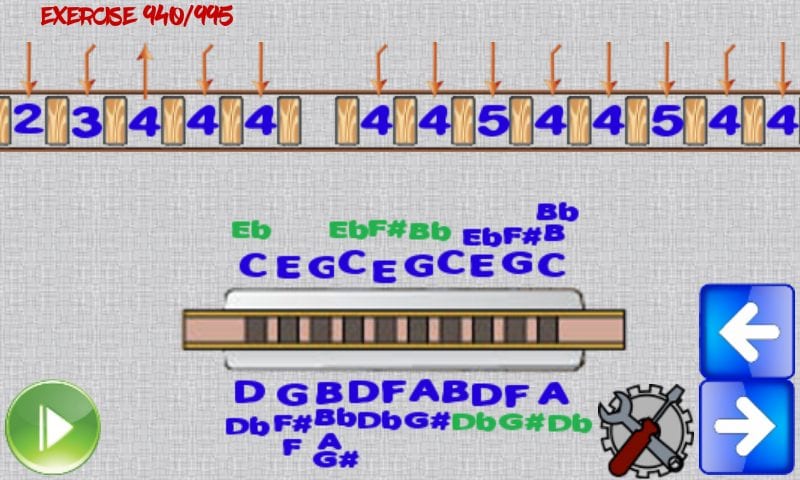 You may also like: 25 Best dance learning apps for Android & iOS
The Harmonica Plus
The Harmonica Plus is an application that is designed for people who have already mastered harmonica or just want to learn how to play.
Because the application has a specific focus, it is designed to meet the needs and requirements of users. The developers quite often update the functionality and modify the content.
In case you already know at least a little about the harmonica, you will like all the content that is contained within the application.
According to the types of melodies in The Harmonica Plus you can adjust the tabulation, increase and decrease intervals, change the tone and enter new melodies.
Users who want to learn as much as possible can keep the online tab updated. Quality harmonica lessons will be useful for novice players, while more complex melodies will please those who already have experience.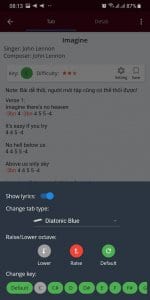 Of course, no matter how good and clear the application is, you will not learn to play the perfect harmonica immediately. For everything you need time and patience – it is quite a painstaking and creative process.
But if you have the time and desire, you can certainly get a new skill and amaze your friends at a party or meeting. Choose the cutest application for you, install it on your smartphone and start creating anywhere!